When we were planning for this trip, we knew we should visit Danjugan Island in Cauayan, Negros Occidental. Upon a quick online research, we learned that the terminal of buses going to Cauayan was located along Lopez Jaena Street. This weighed heavily in choosing the inn or hotel we would be staying at on our first night as we planned to take the early morning bus to Cauayan — we wanted a hotel near the terminal.
That's when we came across the reviews of The Circle Inn.
The Circle Inn is a budget hotel at the corner of Lopez Jaena and Malaspina Streets. This meant that we wouldn't have to travel long early in the morning should we choose to stay here. The reviews at TripAdvisor was also very encouraging.
How to Get to the Circle Inn
From the Ruins in Talisay City, we took a trike to Pepsi Bottling Plant in Bata. Once there, we asked our trike driver how to get to the Circle Inn. Unfortunately, our driver could not speak Tagalog so we had to consult another local. There was a barbeque stall nearby and the people there were more than enthusiastic to help us. They told us to cross the road (under the fly over) and wait for a Silay-Bacolod jeepney. The jeepney should drop us off right in front of the hotel.
We did exactly as we were told and a few minutes later, we were at the hotel. If you're going to this hotel, watch out for Robinson's Mall and then the signboard below: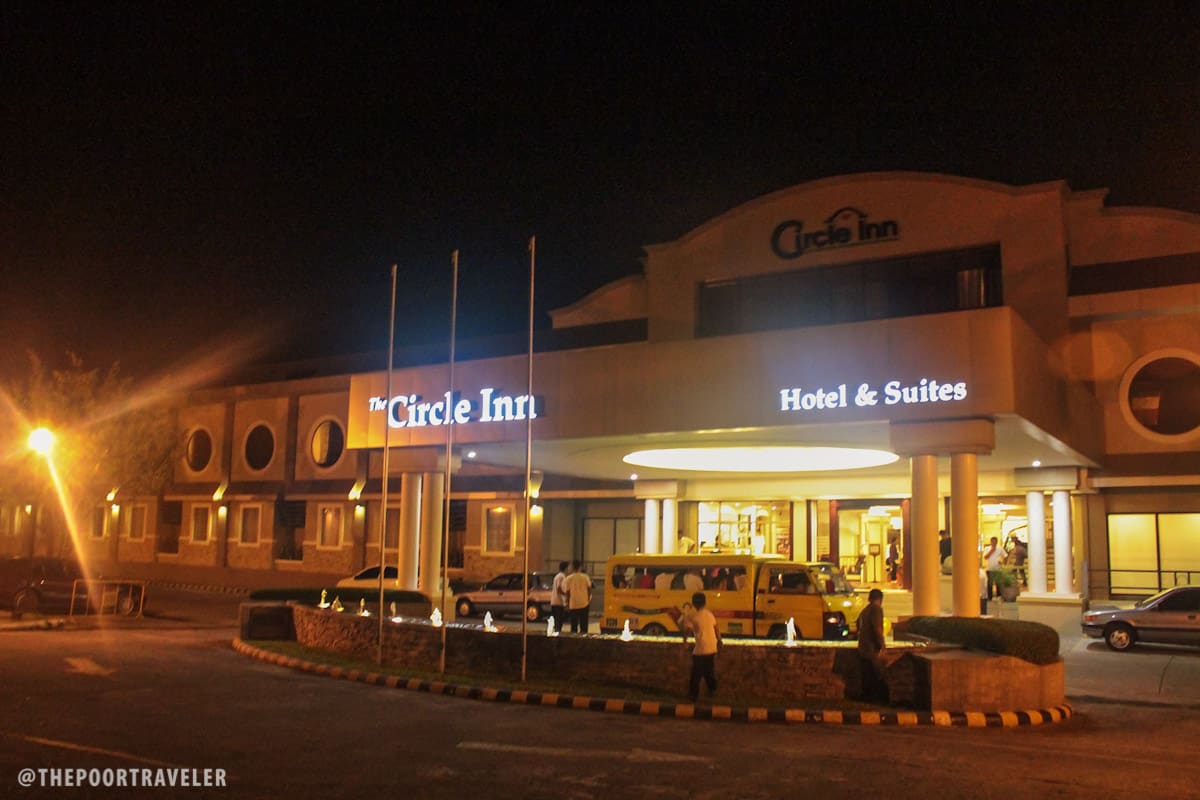 Rooms and Service
We immediately approached the Reception Desk and shared our reservation details. After settling payment, we were handed the key immediately.
What I loved most about this hotel was that they were easy to talk to. Remember the research thing I told you at the start of this post? It happened the night before, just the night before. LOL. It was at the wee hours of the morning and we still didn't have any hotel reservation. Once we learned about the hotel, we gave them a call. It was around 2am. We asked them to reserve a room for us for that day. Without asking for deposit, they did reserve a room.
At 6pm that day, while we were at the Ruins, we received a text message from them asking if we would still take the room. Imagine, no deposit yet they trusted us and took our word.
There were many people at the lobby coz a pre-nup shoot was ongoing and they were shooting at the stairs, which was the only way to reach our room. While passing by (and interrupting their pre-nup), we congratulated the couple. The bride was like weirded out by our gesture. LOL.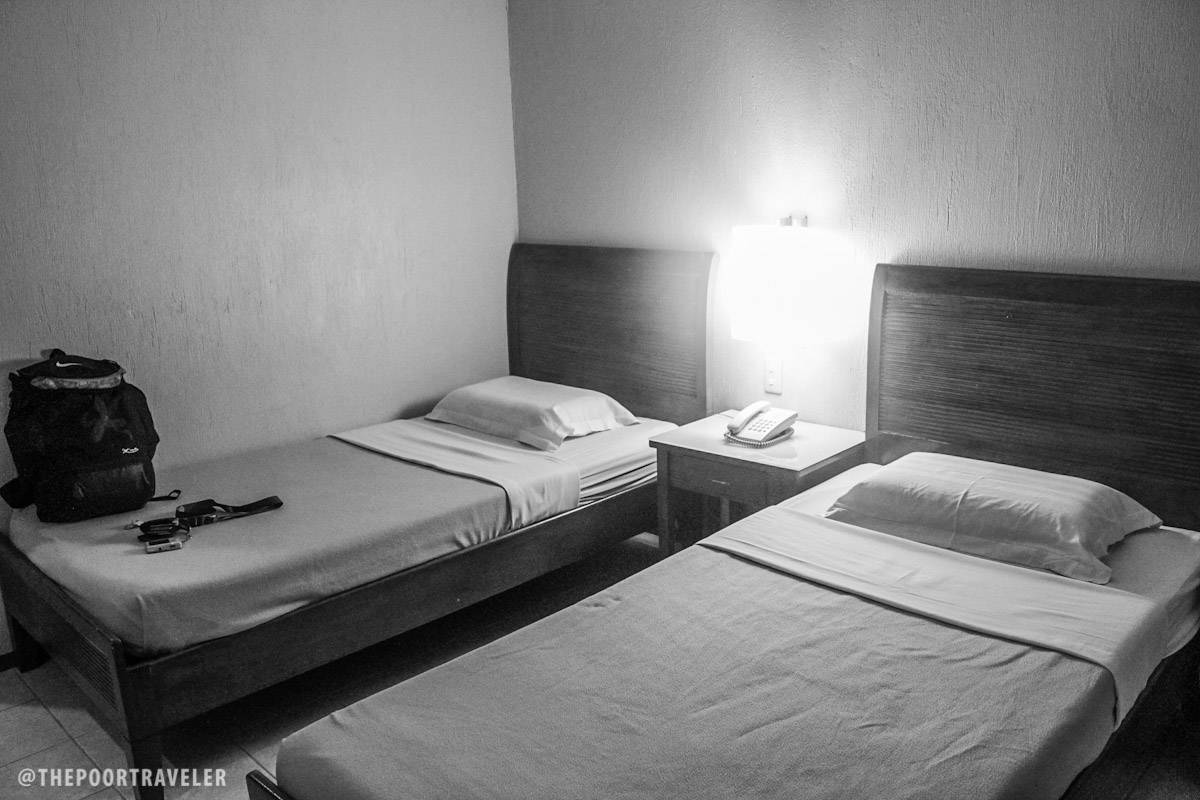 When we entered our room, we were delighted. It was clean and there's enough space for the three of us. There were two beds and an extra bed was just added to accommodate us. There was a cable TV in the corner. The rest room was also very well-maintained. Overall, it was better than expected considering the rate.
Rates
The room we booked was a standard twin. We ordered for an extra bed. The total overnight cost for all 3 of us was P1300 (including the taxes). That's a bit over P400 per person.

Location
Here's the complete address of The Circle Inn.
Lopez Jaena – Malaspina Sts.
Capitol Shopping Center 6100 Bacolod City Bacolod / Philippines
It is within walking distance of Robinson's Bacolod. In case you run short of cash, there are ATMs in the Robinson's area. There's also a convenience store outside it called Munsterific (which is like Bacolod's version of Mini-Stop, hehe). A lot of jeepneys also pass by so it's a very good location.
Review: The Circle Inn - Bacolod City, Philippines

,
Got something to say? Spill!