I just arrived from a trip to Singapore with my mom. It wasn't my first time to visit Singapore. I attended an international blogging event in Singapore in 2009 and toured a little while I was there. This made preparing the itinerary for my second Singapore trip a lot less difficult. I already had an idea about what I wanted to see, taking into consideration the places I failed to visit the first time I was there.
But it was my first time in Singapore with my mom and my first time to experience the Great Singapore Sale.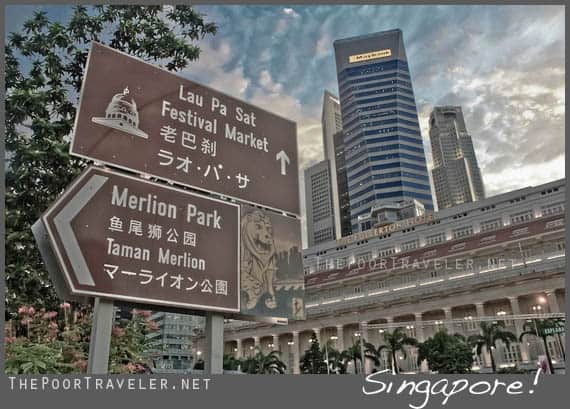 Booking a Flight to Singapore
As early as August last year, I already booked tickets to Singapore from Manila for me and my mom. We picked a weekend in July for this trip, within the Great Singapore Sale period.
It was with Cebu Pacific Air immediately after they announced a 50% OFF sale for all their international flights. The total cost of the roundtrip tickets, including the surcharges and other applicable fees was just P4763. Good enough deal for me. Remember that we booked last year when airlines were not plagued with too many surcharges yet.
Again, that's P4763. Or P2,381.5 per person. But since I'm treating my mom, I shouldered all the air travel costs.
Many local airlines fly to Singapore from Manila, Cebu or Clark. I strongly recommend Cebu Pacific and Airphil Express because they always have the most competitive fares.
Preparing Travel Documents
Because this wasn't our first time traveling abroad, there wasn't really much to prepare. Traveling to Singapore does not require a visa and my mom and I both have valid passports. All we really needed to do was show up at the airport and fly.
However, you'll see in my Singapore posts just how kid-friendly the city is. If you want to travel overseas with your kids, I will strongly recommend Singapore. This city-state just has something for everyone, even for the young and the young at heart — Singapore Zoo, Night Safari, Jurong Bird Park, Universal Studios, Snow City, to name some.
For more information on how to prepare requirements for passport application (especially if you're traveling with kids), click here.
Finding Cheap Accommodations in Singapore
This was probably the most difficult part of planning a Singapore trip. The accommodations rates in Singapore are, in general, sky high compared to Manila or Bangkok. This is probably because space is really limited there. Finding a cheap and affordable hotel by my standards was almost impossible especially that I would be shouldering the accommodations alone. (Remember this trip was my treat to my mom.)
One of the first things I did in finding a good budget hotel was send messages to my Singaporean friends and Singapore-based Filipino friends. Unfortunately, even the hotels they mentioned were too expensive for me. I rummaged online — read blogs, checked hotel websites like Agoda, and even checked out group buying sites but to no avail. Finally, I gave up and realized I shouldn't be looking for a hotel but a hostel, instead.
I visited HostelWorld.com and checked out all the hostels in their list one by one. I checked their rates and then jumped over to TripAdvisor to read reviews.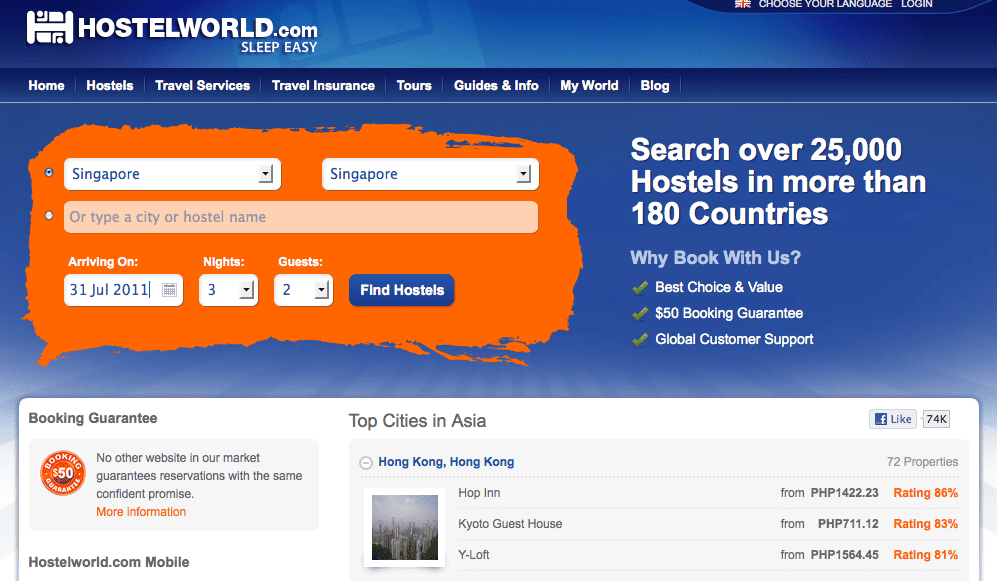 My list was narrowed down to RuckSack Inn near Clark Quay and G4 Station Backpackers' Hostel in Little Lindia. My final choice wasn't really a choice because Ruck Sack Inn had no available rooms on the dates of our trip. So there, we ended up booking 3 nights with G4 Station at 11 MacKenzie Road, Singapore.
I booked via HostelWorld using my credit card to pay for the 10% deposit. I also emailed G4 Station to confirm my booking. They replied and it was final.
You might be asking what's so special about G4 Station. What made me choose it was primarily its location. It's located just a few yards from the Little India MRT Station. This was a major point for me since my mom wouldn't like walking long distances and I knew we would be taking the subway many times during our stay.
To read more about G4 Station, check out my review here.
Preparing a 4D/3N Singapore Itinerary
Creating an itinerary for this trip was not that difficult for me since I had been to Singapore before. In a way, I already knew which attractions lie close to each other, which ones are on the other end of the city. I was also a bit familiar with their MRT system.
One thing I like most was that Singapore is a very "walkable" city. Walkable because it's actually a fun and rewarding experience to walk around many key areas in the city. The tricky part was that as much as I wanted to inject many walking tours to our itinerary, I knew my mom would not like it given her age. I was also aware that my mom would only enjoy walking long distances if she was shopping along the way.
Our initial itinerary looks like this:
Day 1: ARRIVAL IN SINGAPORE, RIVER WALK TOUR, MARINA BAY SANDS
07:00 am – Rendezvous at NAIA Terminal 3
10:10 am – ETD NAIA Terminal 3 (Manila)
01:50 pm – ETA Singapore Budget Terminal
03:00 pm – Check in: G4 Station Backpackers' Hostel
04:30 pm – Singapore River Walking Tour
(Sightseeing: Fullerton Hotel, Merlion Park, Esplanade, Makansutra, Boat Quay, Clark Quay, etc)
08:00 pm – Marina Bay Sands
Day 2: KAMPONG GLAM, SENTOSA ISLAND
07:00 am – Kampong Glam Walk
10:00 am – Universal Studios
05:00 pm – Explore rest of  Sentosa
Day 3: CHINATOWN WALK, ORCHARD ROAD, SINGAPORE FLYER
07:00 am – Chinatown Heritage Walk
10:00 am – Orchard Road (Shopping)
03:00 pm – Mint Museum of Toys
05:00 pm – St. Andrews Cathedral and Singapore Flyer
Day 4: LITTLE INDIA, RETURN TO MANILA
06:00 am – Little India Walking Tour
08:00 am – Mustafa Mall and Sim Lim Square
10:00 am – Check out: G4 Station, Proceed to Airport
02:20 pm – ETD: Changi Budget Terminal
06:15 pm – ETA: NAIA Terminal 3
You might have noticed that we wanted to always start the day with a walking "tour" in one of the Heritage Districts in Singapore. When I say "tour," it doesn't mean that we hired a travel agency — It's a purely Do-It-Yourself Tour, that I will share with you in the coming posts.
I also tried to inject MINT Museum of Toys because I had always wanted to visit this fantastic place.
Note that the itinerary above was our original plan. Whether or not we were able to follow it successfully was a different story. I'll write about the changes we made in this itinerary as I blog about the places we visited in SG one by one.

Planning a Singapore Trip: Flights, Hotels, Itinerary

,
Got something to say? Spill!