My fingers flipped the pages straight to their list of house specialties. One look and I knew I would be having my most expensive lunch in years at this restaurant. The prices were intimidating, almost threatening, and I was just used to the affordable meals of Baguio City's most reputable dining establishments.
Still, after a long tug-o-war between the frugal and the piggish sides of myself, I allowed the latter to take over the decision-making. Pinikpikan, bagnet, and strawberry shortcake, please.
The long wait allowed me and my friend Mica to take a look at our surroundings. Cafe by the Ruins is smack at the heart of the city but it still manages to create a forest-ish ambiance. The bamboo fences, wooden furniture, and unevenly paved floor work together to add a more rustic charm to the al fresco arrangement of the place. The artful pieces that adorn the corners and walls are a nice touch and, during our visit, was a good distraction from the otherwise unbearably long wait. Thank heavens for attentive waiters who continued to fill and refill our glasses with water, even without us asking.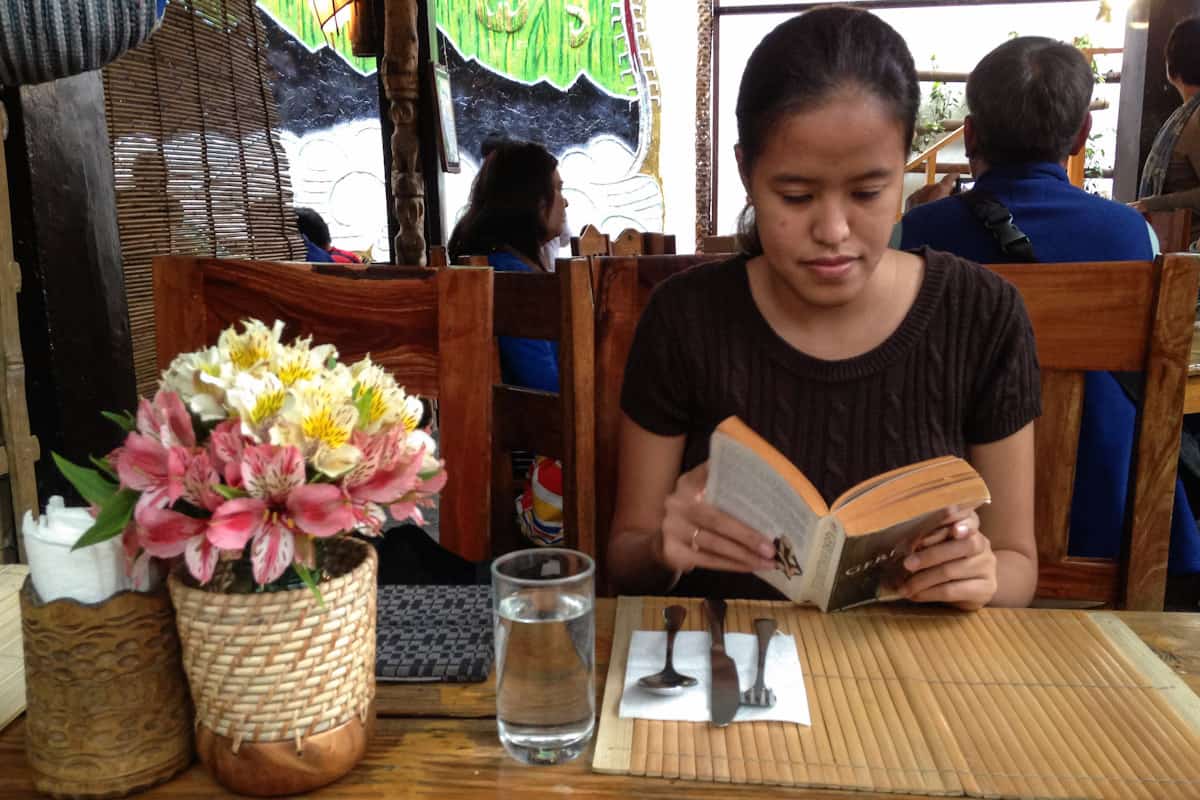 First to be served was Baguio Bagnet, a popular delicacy in Ilocos. Cafe By the Ruins' version is double fried, first in lard to soften and then fried again to a crisp. The pork belly we got was cooked perfectly. It was crispy and hard in the right places and soft on the inside. The reddish meat sat on top of a cup of red rice, which also came with tomato relish and Padas bagoong (which tasted like Bagoong Balayan). I'm not a fan of the combination, a bit too salty for my taste. I would have loved it more when dipped in vinegar instead, but that's just me. The menu indicated that the dish should come with sinigang soup but we never had it. We didn't complain anymore because the bowl of pinikpikan arrived immediately after.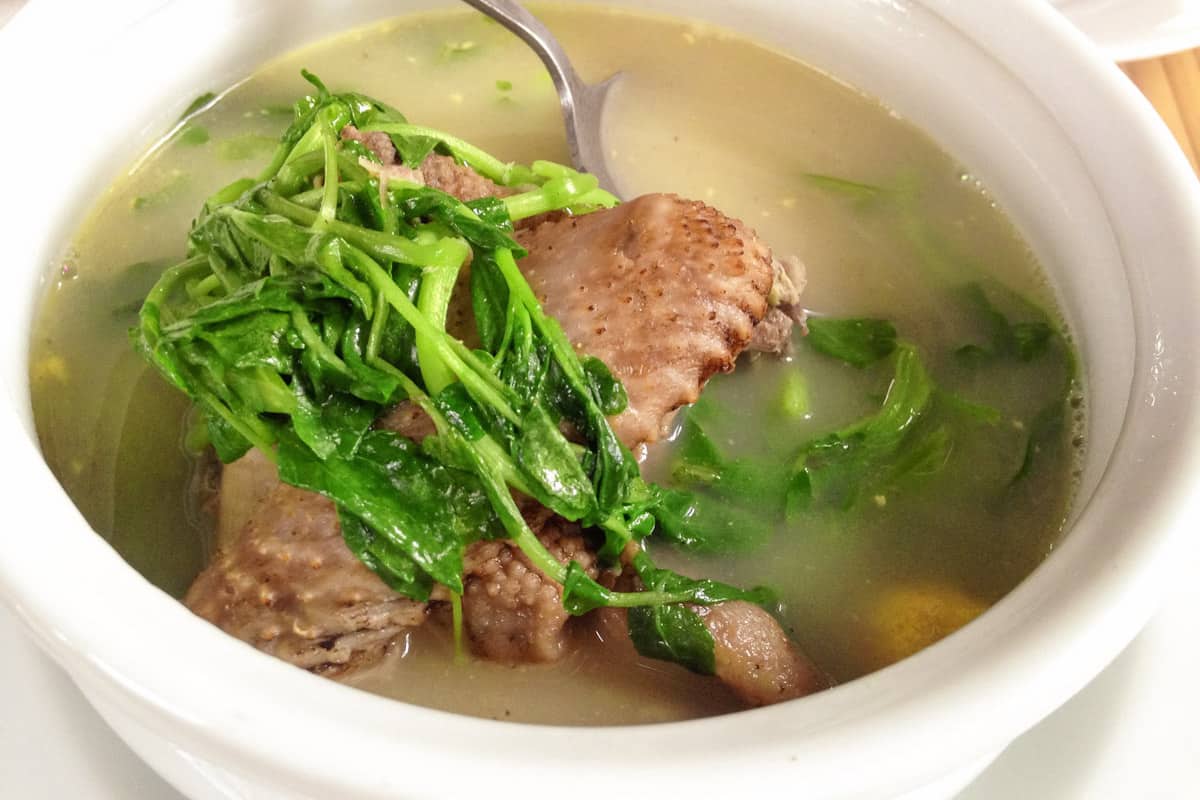 Pinikpikan is a chicken soup used in rituals in the Cordillera region. Cradled in a white bowl, the pinikpikan we had was good for two, although if you're a bit intemperate, you could down it alone with little effort. The moment the bottom of the bowl touched the surface of our table, I was expecting for a soothing aroma smoking up into my nostrils but was let down. The menu said it had ginger (which has been criticized by many who claim it becomes unauthentic) but it was almost undetectable. The white broth with herbs was not tasty enough to make a good impression. The chicken and salted pork (etag) parts were small and so chewy that I had a really hard time grinding it in my braces-fenced teeth.
Thankfully, the strawberry shortcake saved the day. This is their signature piece and is not available year round. The presentation alone brought us back to life. Halved strawberries decorated the creamy outer layer that covers the two-tiered crispy cake inside. The creamy, sweet, and sour blended magnificently in that mound of goodness and inside my mouth. It was the most fulfilling dessert I had had in a long time.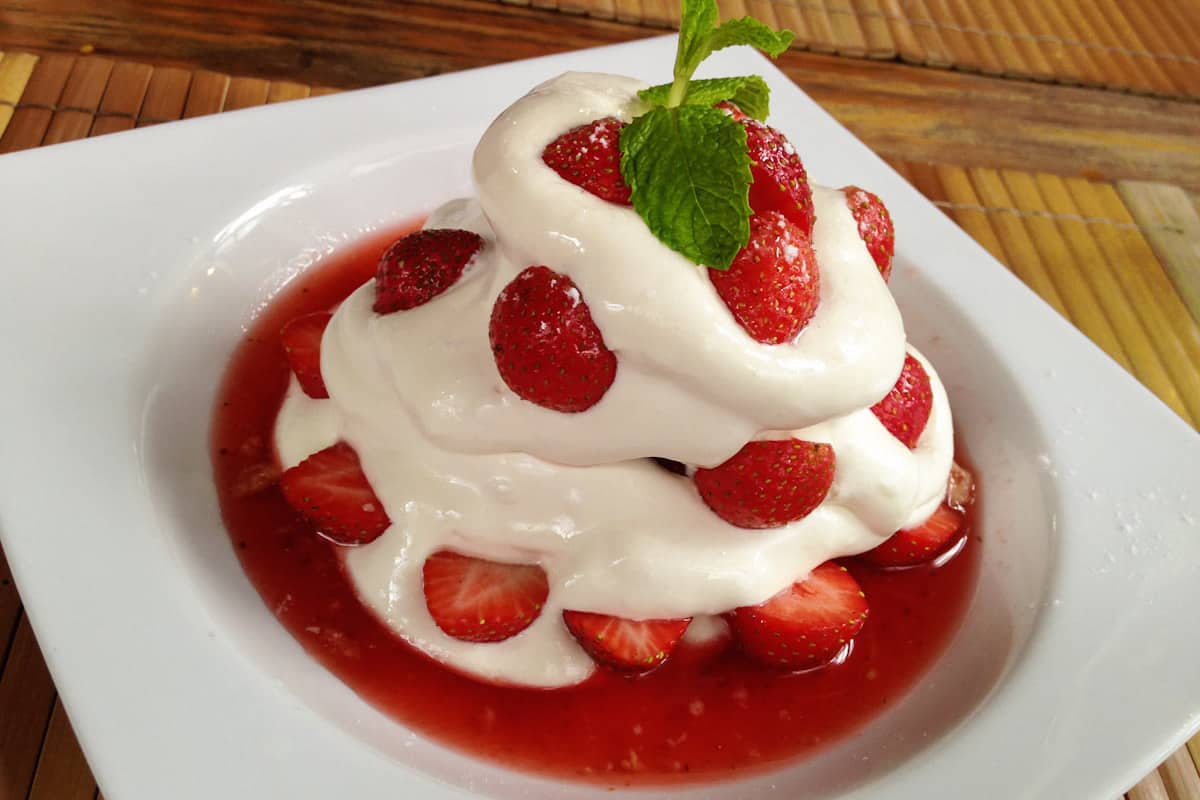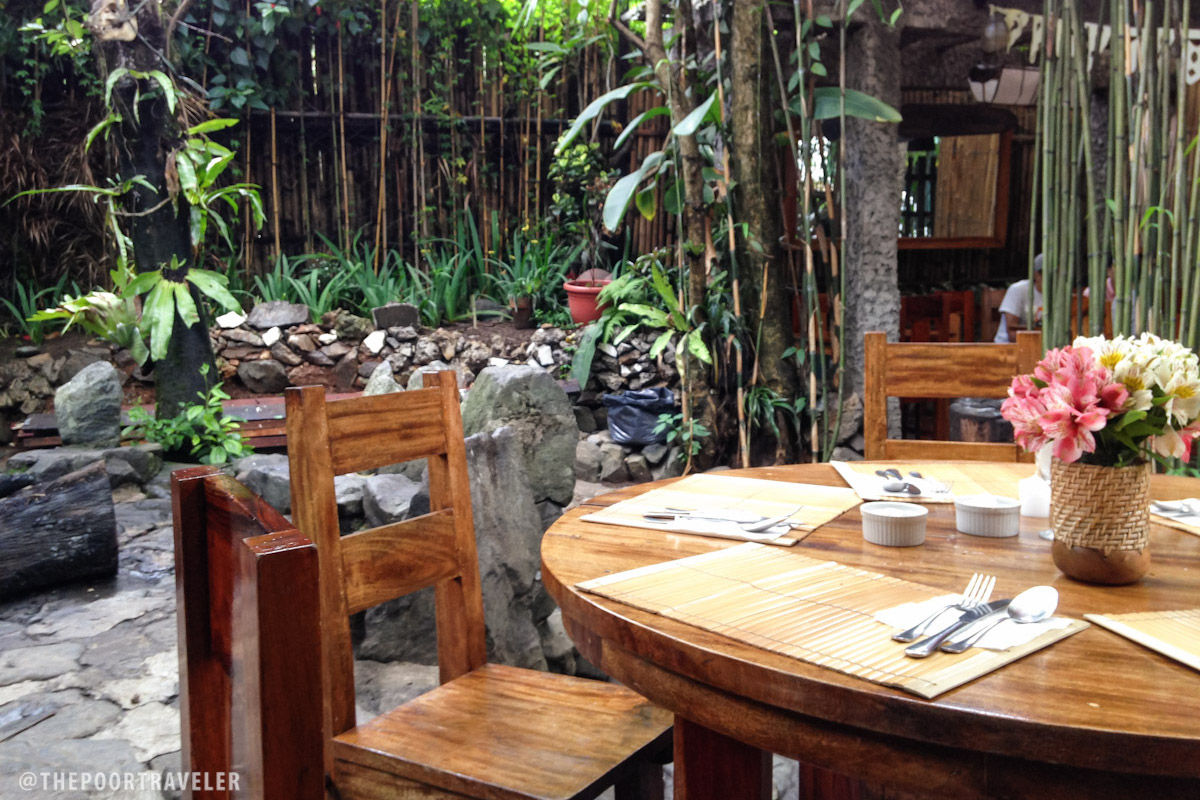 Cafe by the Ruins is the most expensive restaurant I have tried in Baguio. The question is, is it worth it? The food was a hit-or-miss for me. I had pinikpikan far tastier than this but their bagnet and strawberry shortcake were easily the best that graced my palate. The service was slow but the staff's attentiveness made up for it. A part of me felt it was overpriced because, well, it was a bit overpriced for my taste. I wouldn't recommend it for solo travelers but it sure is an ideal romantic dining destination.
Check Hotel Rates and Discounts!
Follow us on Instagram!


Yoshke is a part-time digital marketing consultant, part-time travel blogger, and full-time dreamer. He has three passions in life: social media, travel, and --- wait for it --- world peace. Yoshke has won 3 PHILIPPINE BLOG AWARDS and received 9 nominations. Learn more about his personal journeys at
Yoshke.com.


Latest posts by Yoshke Dimen (see all)