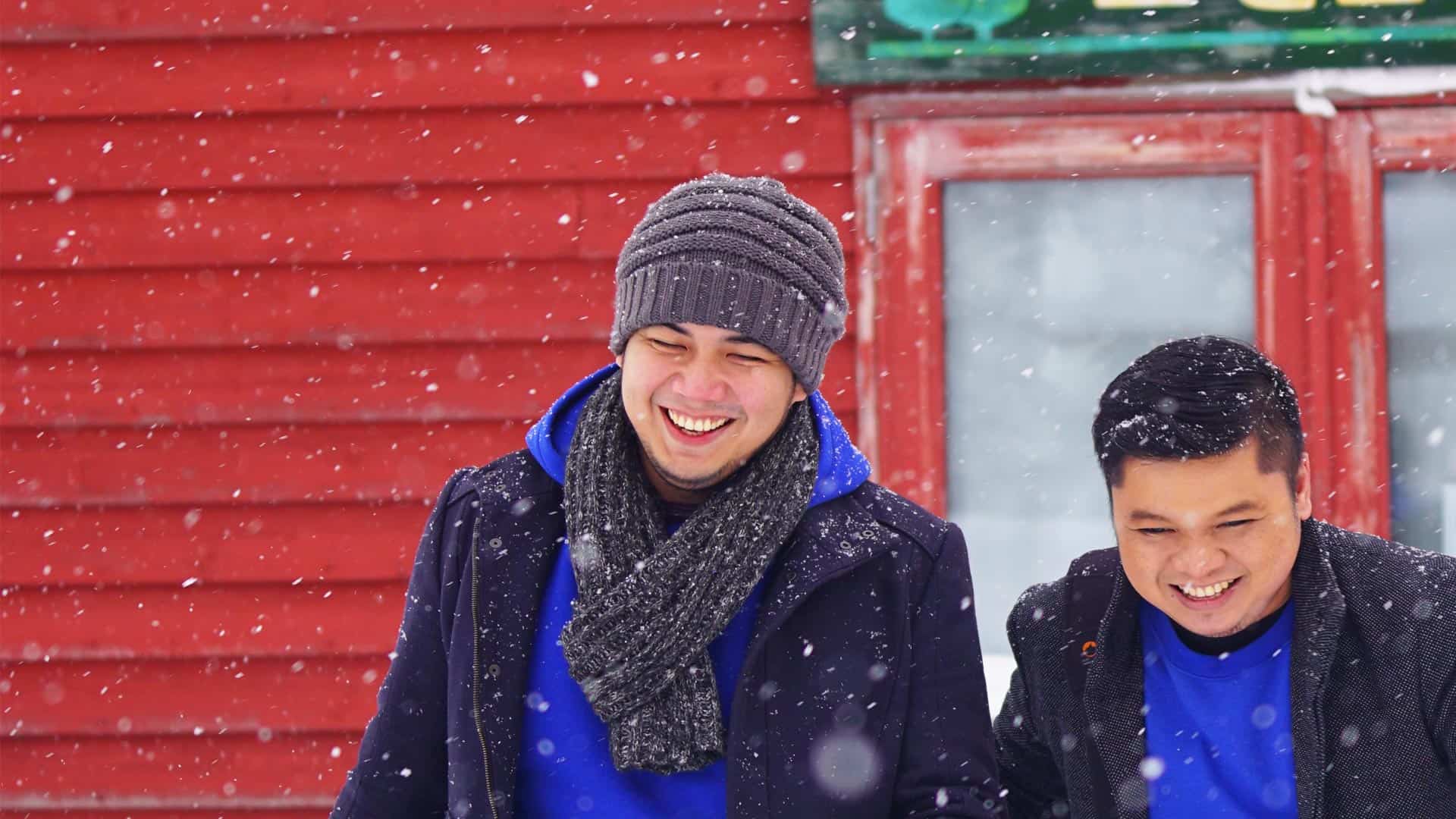 The Bloggers
Yoshke Dimen
& Vins Carlos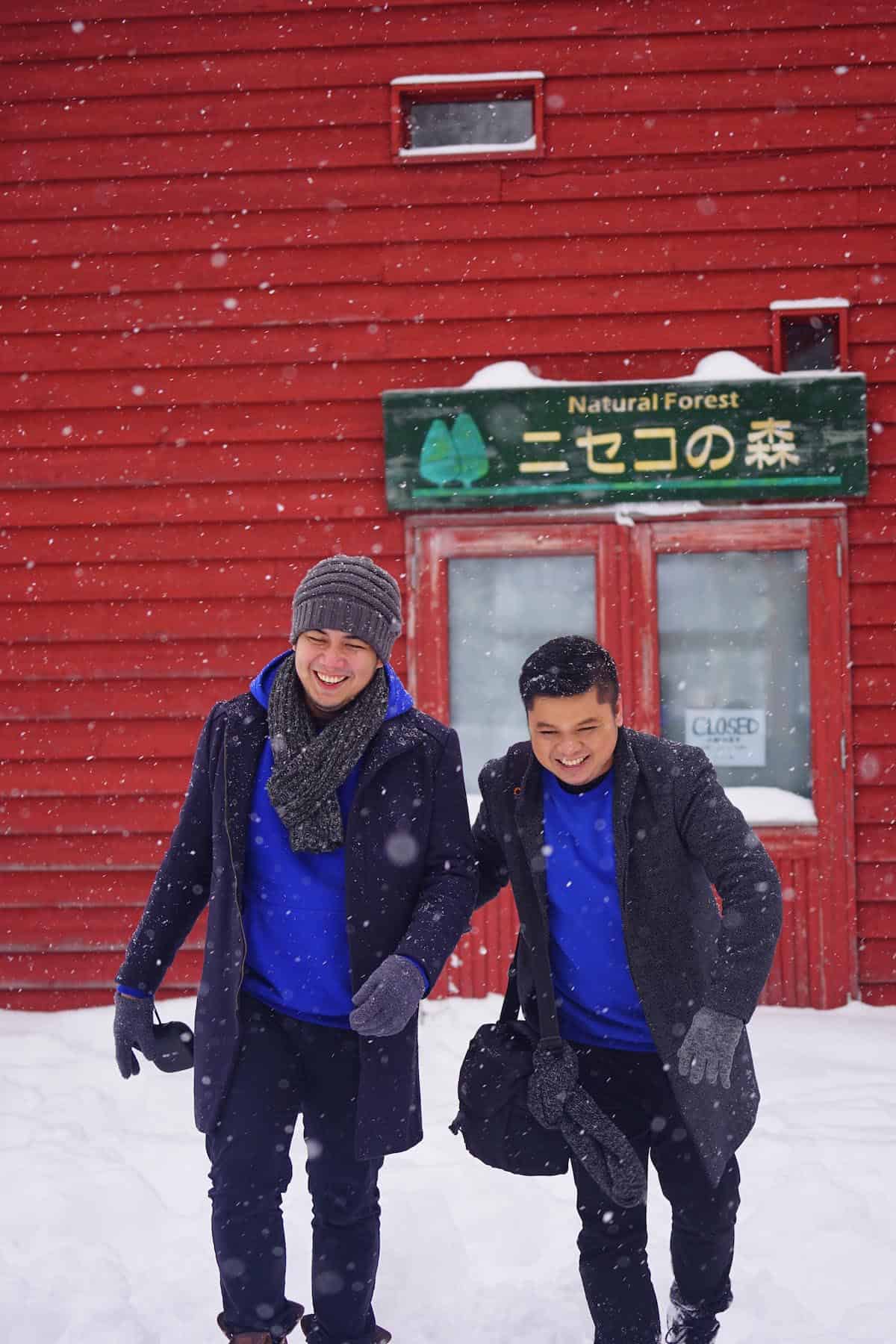 Hi! I'm Yosh.
Most travelers I meet on the road think that I must come from a rich family. But that is not the case.
I grew up in a house made of sawdust. It was so small that my parents — a security guard and a market vendor — and two siblings slept in just one bed. Some nights, I would let my mind drift away to faraway lands and imagine how it would feel to be like Tom Sawyer or Peter Pan.
I grew up thinking that travel was not for me. I was told that it is something only for the physically strong, socially adept, and financially rich. I was none of those. I was everything a traveler should not be: shy, awkward, accident-prone, and definitely NOT wealthy.
And then I met Vins. Like me, he had not gone anywhere either. But we were both big dreamers. One day, we decided to just jump right in with both feet.
Our first trip together was a disaster. After scoring promo fares, we flew to an island province in the south and planned to spend a long weekend in a secluded beach resort. Long story short, our boatman did not show up, leaving us stranded at a deserted wharf. We ended up staying at a more expensive resort, eating up much of our budget. Our plans were ruined and we did not see much.
At the time, we had only enough cash for a weekend. We couldn't afford any mistakes. But there we were, so mistaken. We were travel virgins, stuck and nearly broke.
That's when The Poor Traveler was born.
We decided to build this blog in order to:
1. document our silly misadventures, and
2. provide tips so others won't make the same mistakes we did.
View all our articles here: Sitemap
Our History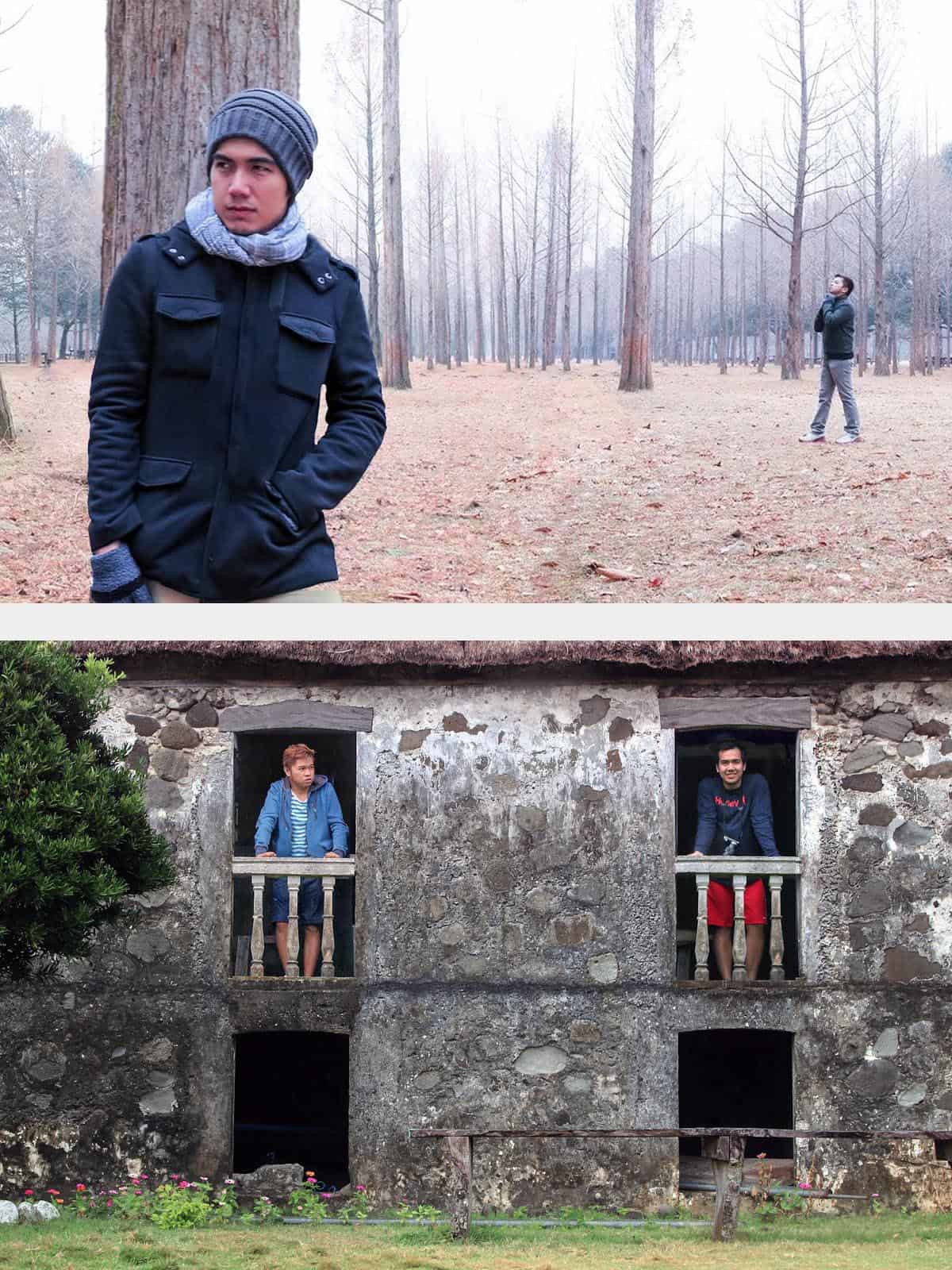 When we were starting out, we were at the very bottom of the corporate ladder, working an 8-5 job. We shared a dodgy apartment with four other friends, and every payday we would always watch our wages vanish into thin air. And by thin air we mean rent, bills, and daily expenses. We also had to support our families, sending our siblings and nieces to school.
We could not afford to go out of town on our own. The first several posts on this blog were actually part of company outings and business trips that we gladly took advantage of.
When we became able to go on a personal trip, we would make do with the meager budget that we had. In our early days of travel blogging, we slept at airports and bus terminals so we won't have to spend money on hotels. We also refused to eat at restaurants so we would just hit the grocery for food.
The more places we set foot on for work, the more we were inspired to work harder, save bigger, go farther.
We accepted part-time jobs and grabbed every opportunity to earn extra. Whatever we saved, we spent on indulging our wanderlust.
It started out like that.
But that's NOT how it went on.
Today, we're full time travel bloggers.
We're enjoying a more comfortable, location-independent lifestyle, exploring one country after the next. This is the life we have always dreamed of. It's a world where weekends never end and life grows wings, not roots.
We started this blog simply to document our misadventures. We didn't expect it to earn, let alone sustain our travel lifestyle. But over the years, our readership continued to grow, attracting advertisers along the way.
Some call it luck. We'd like to think it's hard work. Maybe it's a one-two punch of both.
We're thankful to all our readers and partners for making our travel dream a reality.
Over the last eight years, The Poor Traveler has emerged as one of the biggest travel blogs in the world in terms of traffic and social media presence.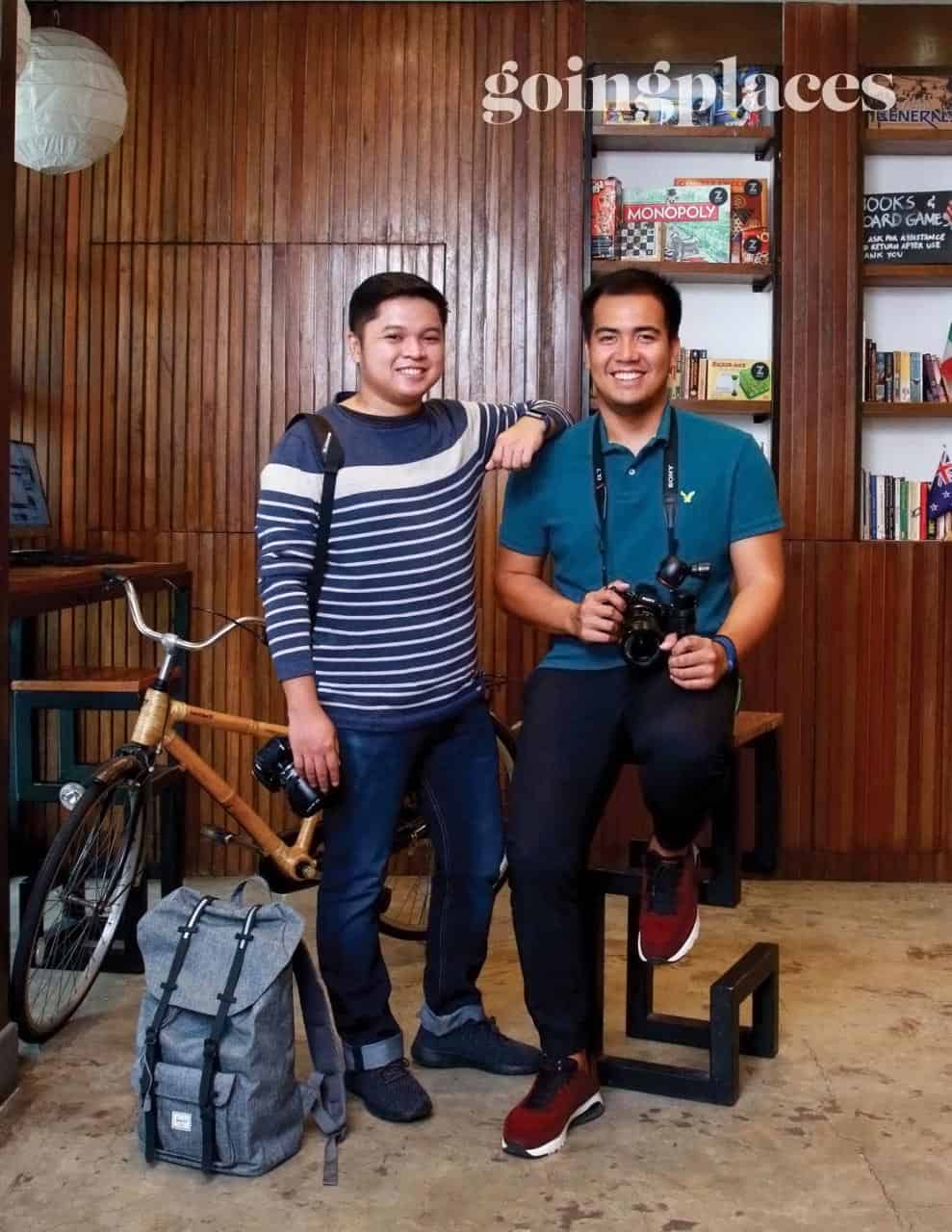 Photo by Jovel Lorenzo
Our Team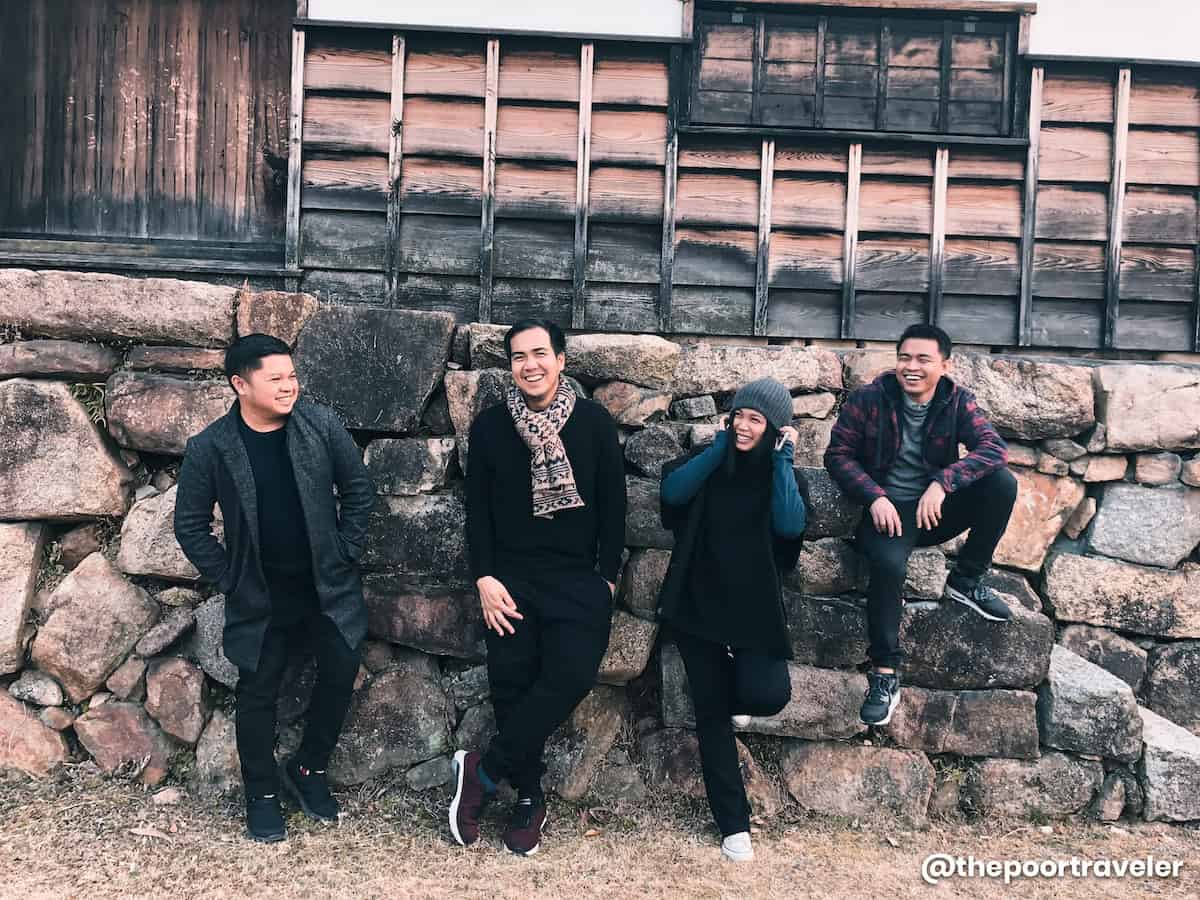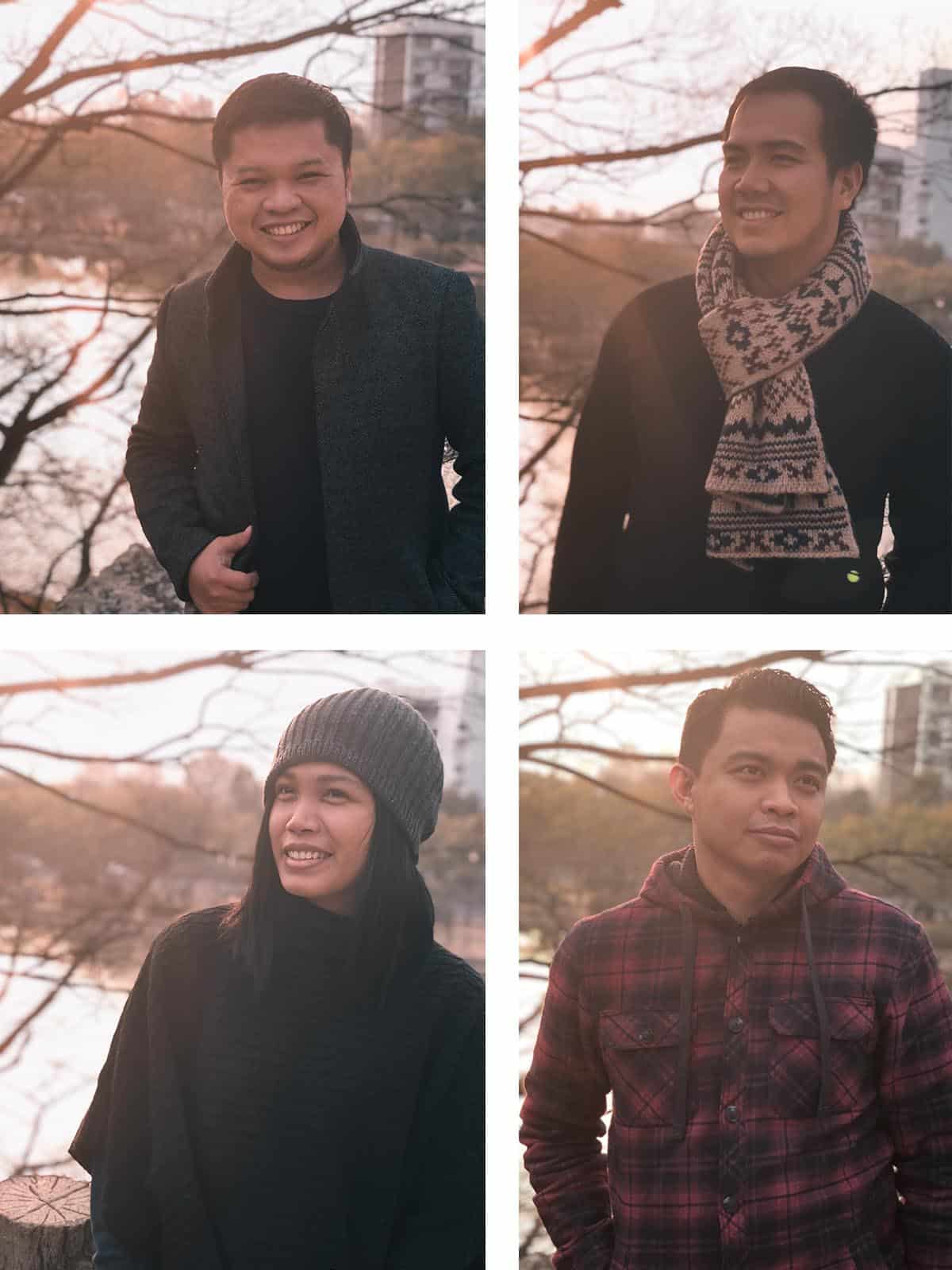 This time, we're not alone.
In 2017, we grew into a small team of travelers and content creators.
Yoshke Dimen
The Dreamer
Yosh is our chief writer, marketer, and dreamer. This blog is his brainchild. Most of the content you'll find on this blog is his idea. He has three passions in life: social media, travel, and — wait for it — world peace. Yoshke has won 3 PHILIPPINE BLOG AWARDS and received 9 nominations. Learn more about his personal journeys at Yoshke.com.
Vins Carlos
The Navigator
Vins is our resident SEO master. In our travels, he's the one who always gets lost. But he doesn't mind. He enjoys the process of searching and finding and learning. Aside from his taste for adventure, he loves two things while traveling — food and more food. Stalk him!
Asta Alvarez
The Builder
Asta is the Managing Editor of our other blogs but she's also a regular contributor to The Poor Traveler. Asta finds happiness and comfort in creating, building and fixing things. She's also a mountaineer, production designer, and cineaste. Follow her!
Glenn Ituriaga
The Wordsmith
Glenn has a way with words. He can look at the most mundane thing and weave poetry around it. And if he's in the mood, they sometimes come with melody. He's our team's most creative soul and most sensitive heart. He's also an Urian-nominated film editor.
Our Travel Blogging Style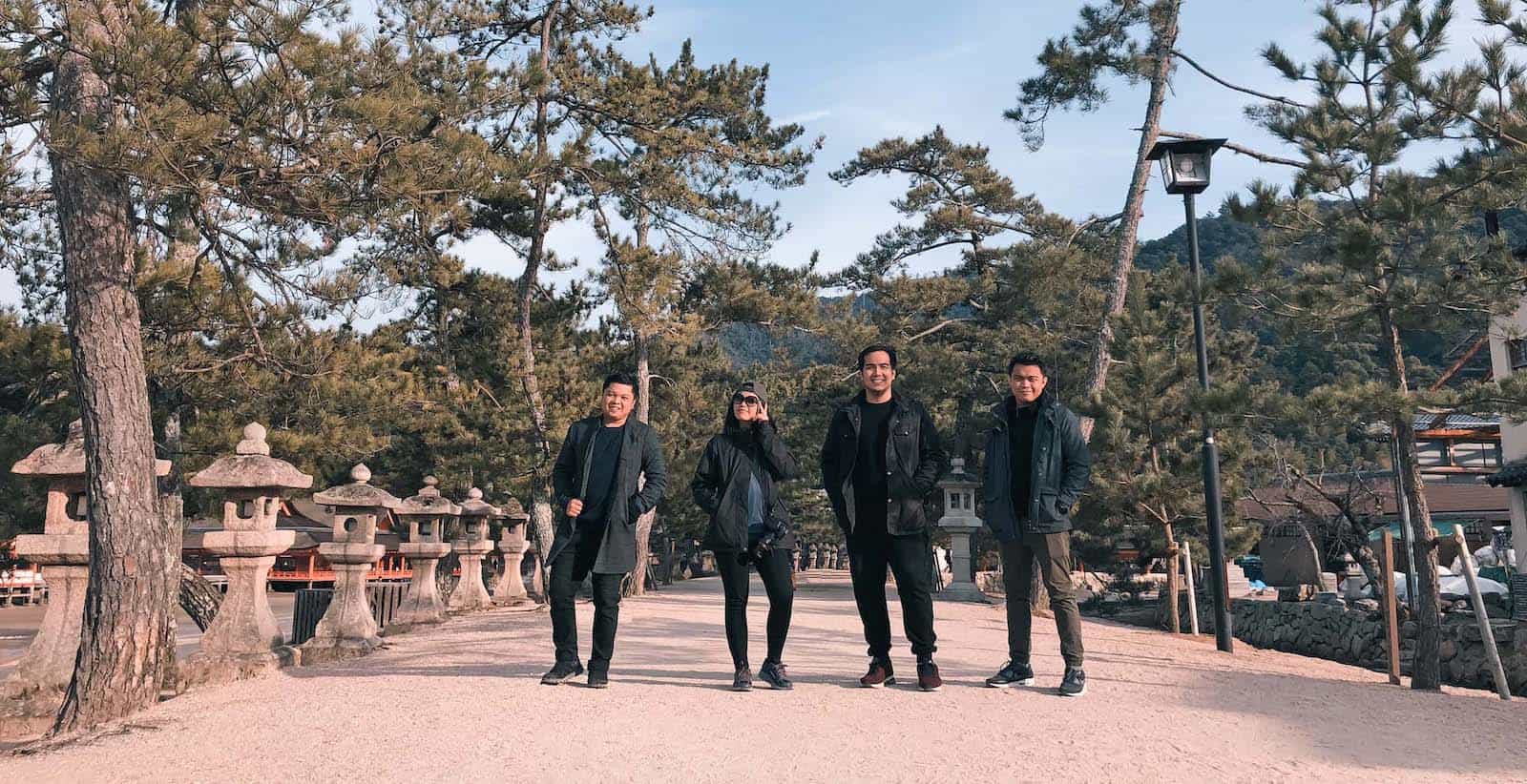 We travel at our own pace, in our own way.
We know how it feels to be employees. We also know how it feels to be freelancers.
We don't advocate quitting day jobs to travel. Definitely not, especially if you're from a developing country. Yes, we did quit our day jobs, but we had to plan our exit carefully and it took years!
On Photography
We DON'T consider ourselves photographers, much less photojournalists. This is NOT a photography or news blog. We're more like tourists who like taking pictures on the side. There are trips wherein we feel too lazy to take photos so we just use our phones or we don't take any at all. We also enjoy filters and getting creative with the shots.
In addition, you'll also find supplemental images purchased from Shutterstock or provided by our partners, but they are all appropriately marked.
On Guides and Itineraries
In our early years, we blogged about our travels exactly how we experienced them. The itineraries we published were the exact itineraries we followed. But that's only because our trips were limited to weekends and long holidays.
Now that we have more time and resources, we can afford to stay longer and enjoy more attractions. Often, we would stay for a week or two. Most days we would spend just researching extensively for our blogs. Some days, we would just do as most tourists do. Other days, we would do almost nothing, just feeling the vibe of the destination.
Based on the things we tried and data we collected, we would write guides and build sample itineraries good for only a few days (long weekend) even if our actual trip was much longer. This is because we understand that most of our readers have full-time jobs and only have extended weekends.
As bloggers, we also get invited to press trips and familiarization tours occasionally. If it's our first time in that destination, we normally extend our stay so we could gather more information about the destination, especially those not covered by the pre-arranged tour.
Our Travel Philosophy
We're not in the business of promoting the cheapest ways to travel.
But we are on a journey to find and share what gives the best value for money. For us, it shouldn't always be about the price. And if you can help the local economy by patronizing local products and spending a little more, do so.
What we encourage is to be more mindful of how you handle your finances before, during, and after travel so you can make more valuable memories.
You don't need to be rich to travel, but you can make your travels priceless.
We do not claim to be an authority in budget travel.
In fact, we get lost all the time, get scammed all the time, and we always end up spending more than we originally planned. We cannot promise you that what you read on this blog is the cheapest way to travel — no, we most certainly cannot promise you that — but we can share ways on how to make the most out of every trip through the lessons we pick up along the way, cost-related or otherwise.
We make lots of mistakes.
Here's hoping you'll learn from them.
Yoshke and Vins