Need help planning your trip? Here's our latest PUERTO PRINCESA PALAWAN TRAVEL GUIDE BLOG, with all the tips and information that we know such as hotel and tour recommendations, things to do, budget and expenses. We also included a sample DIY PUERTO PRINCESA ITINERARY!
If you trace my history as a travel blogger, you'll probably find the very roots of it in Puerto Princesa City.
It happened over 10 years ago. My grandfather had passed away and I needed to fly to Puerto Princesa to attend the wake and the funeral. In the middle of mourning, I was captivated by the city. I had never seen one as clean, green, and organized as the Palawan capital. Prior to this trip, I had never traveled far for leisure, not counting the Boy Scout jamborees I joined as a child. I was already keeping a blog then, not this travel blog but just an online personal journal for my random musings.
After that trip, I found myself writing about a place for the first time. I planned to return just to explore the city, something I wasn't able to do that time, but it didn't happen soon enough, for financial reasons. It would take more than two long years before I set foot in the city again; thanks to a company outing. That was the first of the many times I would find myself
Since then, Puerto Princesa has been my favorite city in the country. Even when I'm bound for another Palawan destination like El Nido or San Vicente, I would find time to stop and stay longer in the city, not just for personal, sentimental reasons. The city has a wealth of attractions, topped with good food, outstanding cleanliness, and friendly, disciplined people.
WHAT'S COVERED IN THIS GUIDE?
Puerto Princesa: Essential Travel Information
Puerto Princesa City is the capital of and the only city in Palawan, Philippines. While it is considered a highly urbanized city, it still looks and feels more like a big town. And in the past few years, more like a boomtown. The city has been transforming, developing at a rate faster than I gain weight. Haha. A few new malls and several new big hotels now stand in what used to be a virtually flat city proper.
Yet, tourism here is highly organized and synchronized. Almost all sectors of the industry — from the tour guides to tricycle drivers to boatmen — have their own associations, working collaboratively with each other. This combination of infrastructure, organization, policy, and natural wonders make Puerto Princesa an ideal destination even for first-timers, seniors, and children.
By land area, Puerto Princesa is the second largest city in the Philippines. It is also the least densely populated. In 2012, it gained more international attention when the Puerto Princesa Underground River was declared one of the New 7 Wonders of Nature, pushing the number of tourist arrivals to skyrocket and cementing the city's place as a tourism powerhouse.
It is also a convenient gateway to other parts of the province. El Nido, San Vicente, and even Balabac can be easily accessed from here.
More info you need to know:
Language: Tagalog is spoken by the majority. But English is widely understood and spoken. A significant fraction of the population also speaks Cuyonon and other Visayan languages.
Currency: Philippine peso (PHP, ₱). PHP100 is around USD1.92, EUR 1.56, SGD2.52 (as of April 2018).
Modes of payment: Cash! While some accept credit card transactions, most establishments prefer cash.
Money Exchange: There are money changers and banks aplenty all around the city. The most popular is probably AS Money Changer along Rizal Avenue. If you're uncomfy, there's always the banks. For example, BDO Rizal Avenue Branch exchange major currencies to Philippine pesos. You can also withdraw from ATMs. Speaking of ATMs…
ATM. The city is littered with banks and ATM machines, so it's not a problem. Many accept visa/mastercard withdrawals.
Electricity Info: 220V, 60Hz. Socket Type A, mostly.

---
Best Time to Visit Puerto Princesa
January to April. These dry months are the sunniest. However, this period is also the peak season, especially March and April, which are widely considered the "summer" months in the Philippines. For me, the most ideal time to visit Puerto Princesa is January-February. Weather's still fine but the place isn't that crowded.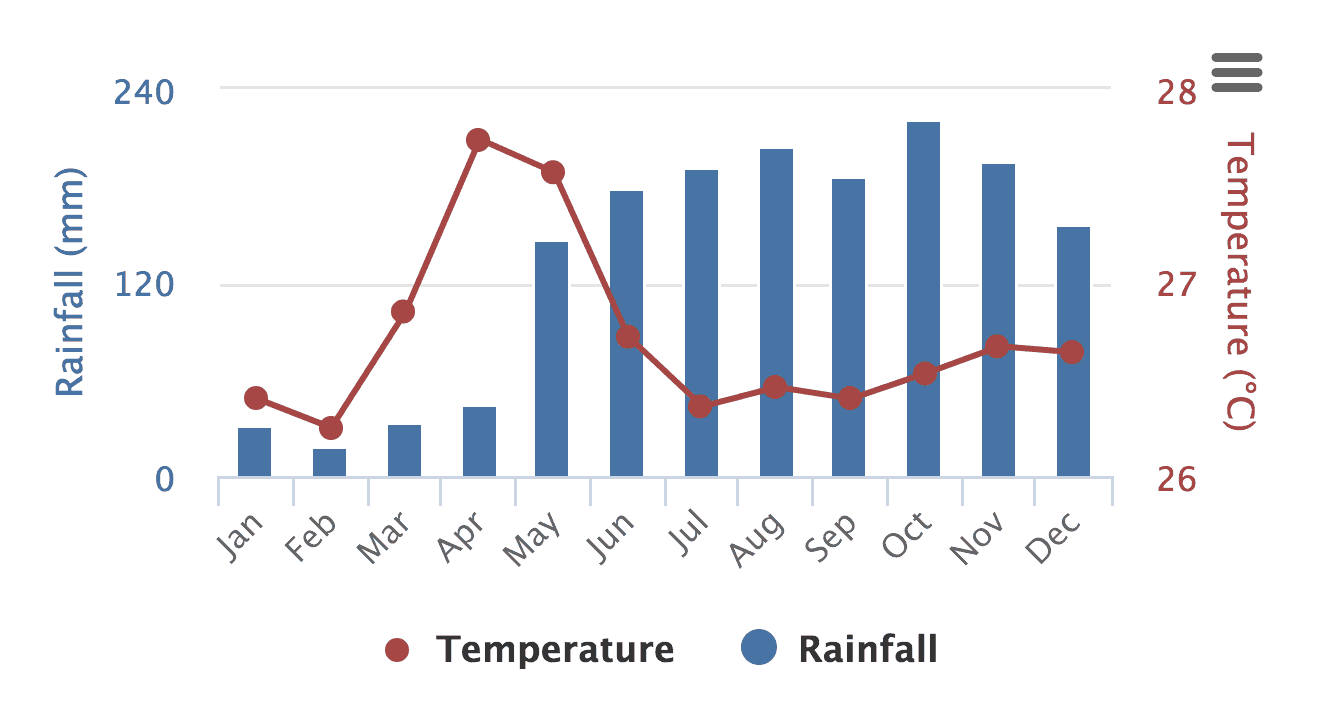 Palawan is located in the western extreme of the country, isolated from most other main islands. It is not in the usual typhoon track (yay). But because it is sandwiched by two major seas, the West Philippine Sea to its north and Sulu Sea to the south, its weather system is a bit different. November sees the start of the dry season for the rest of the country, but it's still pretty damp in Palawan. Short and passing rain showers are also expected in the afternoon even on some summer days. In fact, on our most recent trip a week ago — and I'm writing this in April, the middle of the supposedly dry season — rain was pouring. So yeah, you can't really tell, most of the time.
---
How to Get to Puerto Princesa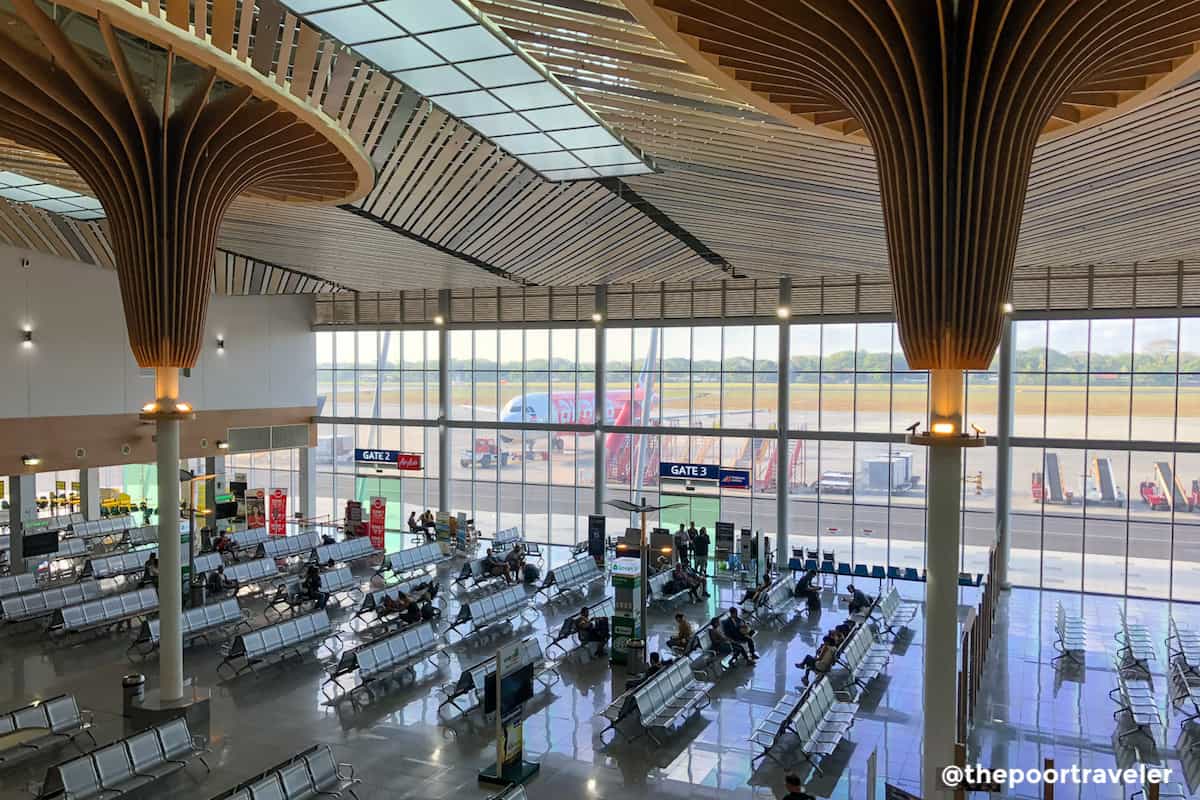 Puerto Princesa (PPS) has an international airport that is now much bigger and more equipped. As a major tourist destination, the city is served by all major local airlines. But the cheapest flights are operated by AirAsia.
Below is a quick random scan of Manila-Puerto Princesa flights on Traveloka.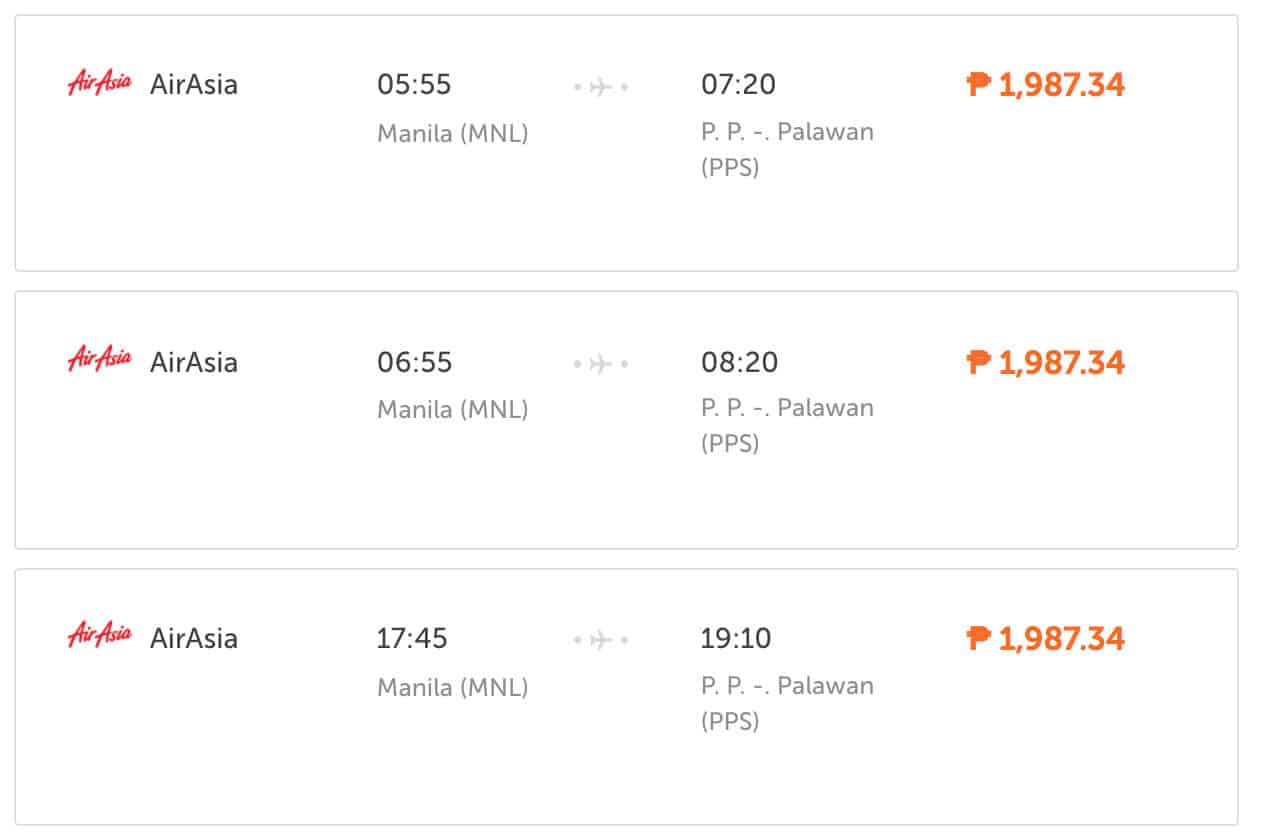 AirAsia flies to Puerto Princesa from Manila, Cebu, Clark, and Davao.
---
Puerto Princesa Airport to City Center
First of all, the Puerto Princesa International Airport is in the city center. It's smack at the center of the poblacion, so yay! (I have even tried walking from here! It was a loooong walk, though.)
Second, most big hotels and resorts offer free airport transfers so you might want to check with them first. If not, then the cheapest option is the tricycle.
Here are the tricycle fares for journeys from the airport to various parts of the city.
To any part of the area surrounding the airport (Bancao-Bancao): P50
To Rizal Avenue: P50
To the pier: P50
To A&A Plaza Hotel: P50
To Immaculate Conception Cathedral: P50
To Brg. San Pedro: P70
To San Jose Terminal: P120
To Honda Bay (Sta. Lourdes): P350
The tricycles are stationed outside the airport vicinity, so you'll have to walk a little bit to get to them.
---
Where to Stay in Puerto Princesa
The biggest concentration of accommodations in Puerto Princesa is in the city center. Unless you want to spend the night on an island, then I strongly recommend staying in the city proper so you could also experience the sedated urban vibe. This will expose you to the many restaurants, bars, and shops that the city can offer.
Top Budget Hotels Below P2000
These are the top-rated accommodations on Agoda as scored by their users.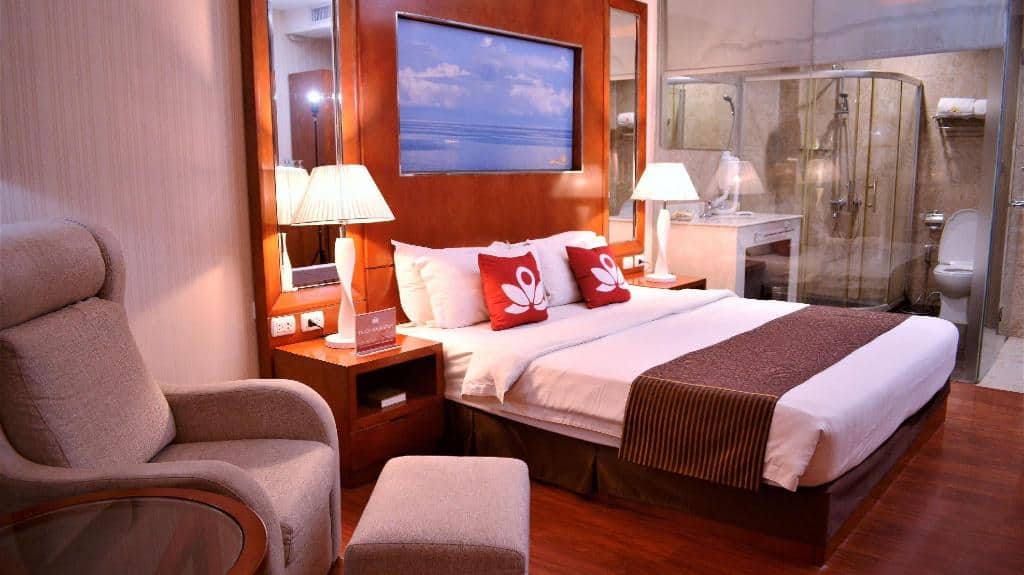 ---
Top Puerto Princesa Hostels, Inns, & BnBs Below P1000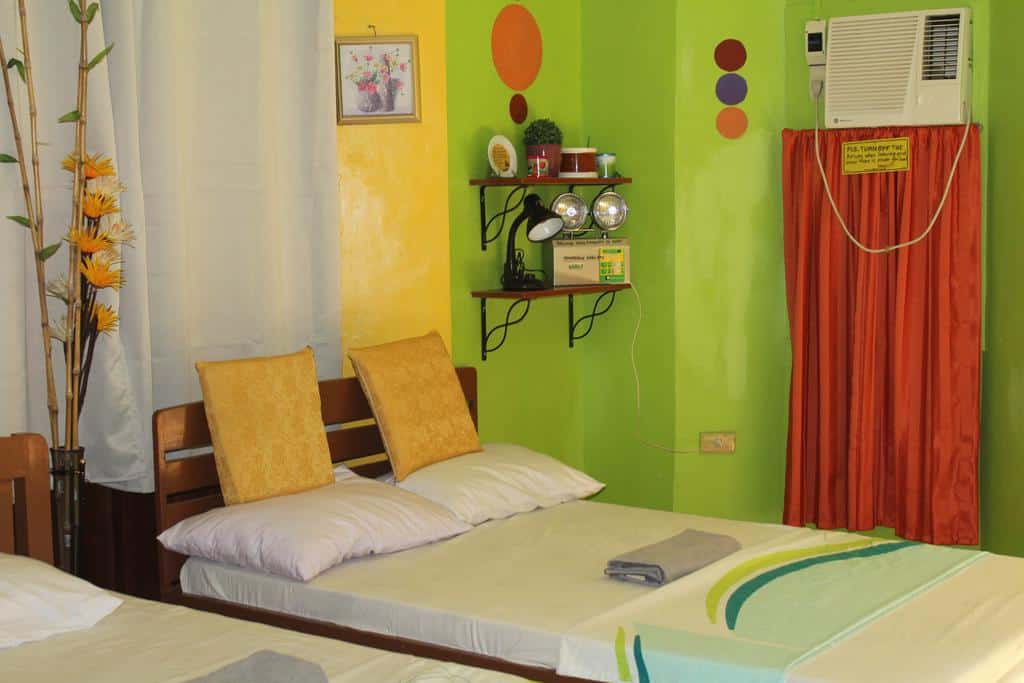 ---
Puerto Princesa Tours: Places to Visit
Tourism operations in the city are highly organized. The guides are professionally trained, itineraries thoughtfully composed, and boatmen compliant to both environmental and security guidelines. While it is possible to pull a DIY in Puerto Princesa to lower the costs, most tourists just avail of packaged tours for a more convenient, hassle-free experience.
Below are the best attractions and activities in Puerto Princesa. I also added some links to Klook, where you can book tours easily. If you book with Klook, we'll earn a little bit at no extra cost to you, so please book using the links below. *wink, wink*
---
Puerto Princesa Underground River Tour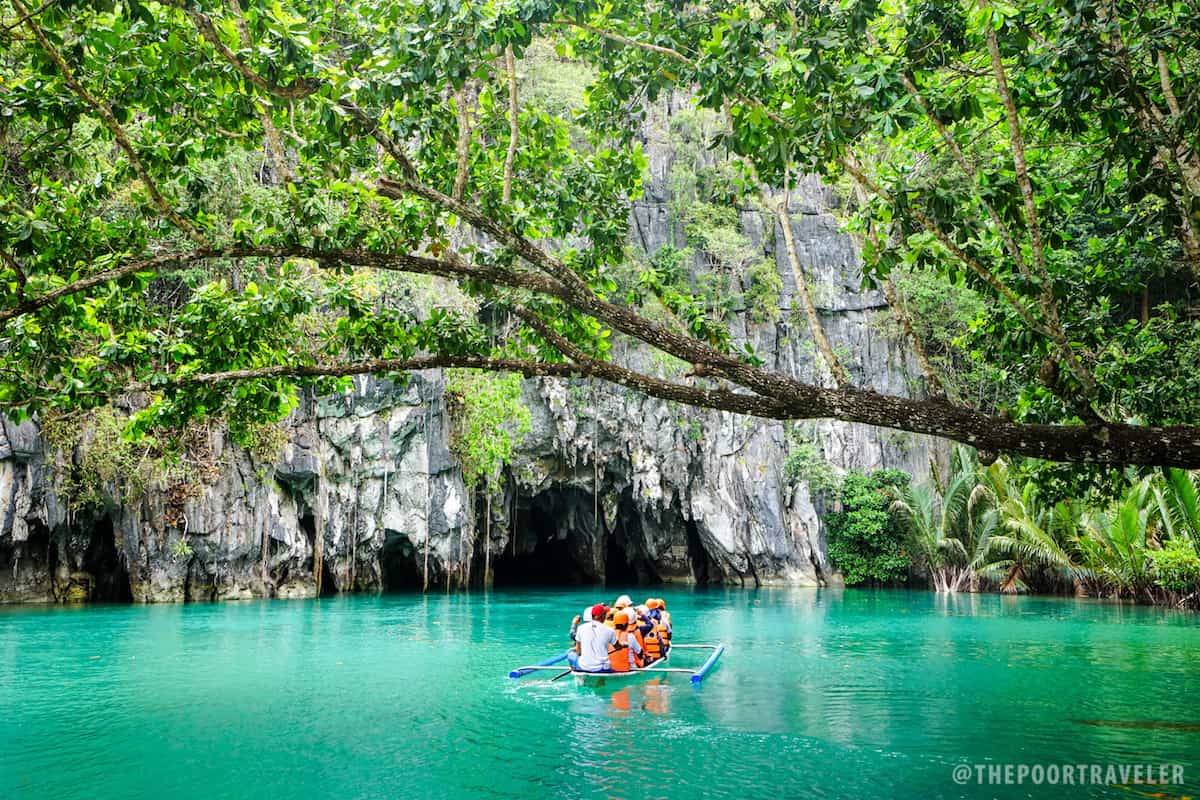 The city's very own world wonder and UNESCO World Heritage Site!
If you can only avail of one packaged tour, make it this one. The number of visitors allowed per day is limited, and guests must register in advance. I suggest arranging with a tour operator for this one if you don't want to go through the hassle of doing the paperwork and securing a vehicle to Sabang Beach and back.
This tour will take you on a two-hour drive to Sabang Beach, which is the takeoff point to the Subterranean River National Park. Arranged tours cost P1750 to P2200 per person inclusive of a buffet lunch, audio guide, and round trip land and boat transfers.
Klook's tour is only at P1750 per person, which is a good deal!
✅ RESERVE A SLOT HERE
---
Honda Bay Tour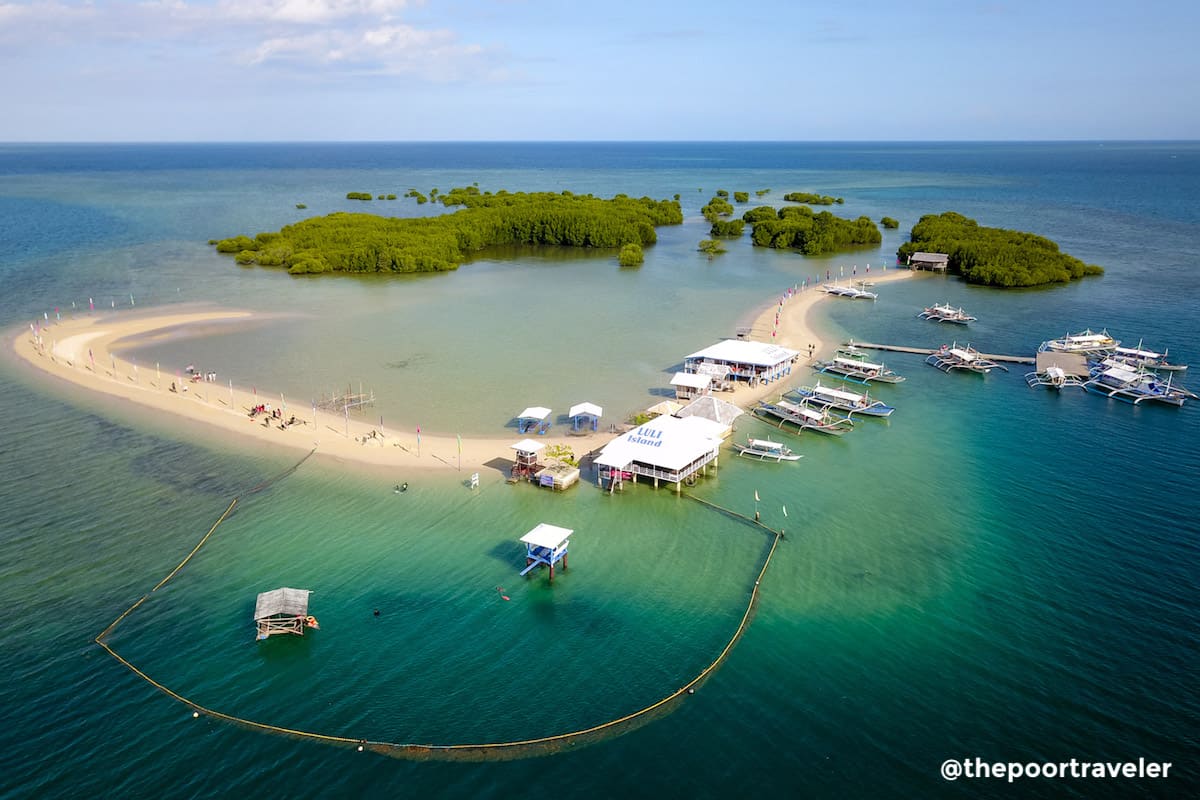 Travel agencies and hotels usually offer this tour for P1450 per person. Pull a do-it-yourself and you'll end up saving a lot especially if you're part of a big group. Take a trike to Lourdes Wharf and ask the driver to pick you up hours later. One-way journey costs from P350.
At the wharf, you can join a group tour or rent a private boat. The boatman will take you to at least 3 islands. Here are the rates:
Group Tour: P250 per person
Private Boat (good for 20 pax): P1500 per boat
Last boat leaves the wharf at around 2pm and must be back by 5pm.
You will also have to settle the environmental fees, entrance fees, and cottage rental costs on your own. Here are the rates:
Environmental Fee: P150 per head
Starfish Island Entrance Fee: P50 per head
Cowrie Island Entrance Fee: P50 per head
Luli Island Entrance Fee: P60 per head
Pambato Reef: P50 per head
Starfish Island Cottage Rental: P50 per cottage
Cowrie Island Cottage Rental: P250 per cottage
Snorkeling Gear Rental: P150 per set
Aqua Shoes Rental: P150 per pair
Of course, you can also just join a packaged tour if you want to just relax and not deal with these transfers and fees on your own. Honda Bay Tour rates are usually between P1400 and P1500.
Klook's Honda Bay Tour costs only P1400.
✅ RESERVE A SLOT HERE
---
Puerto Princesa City Tour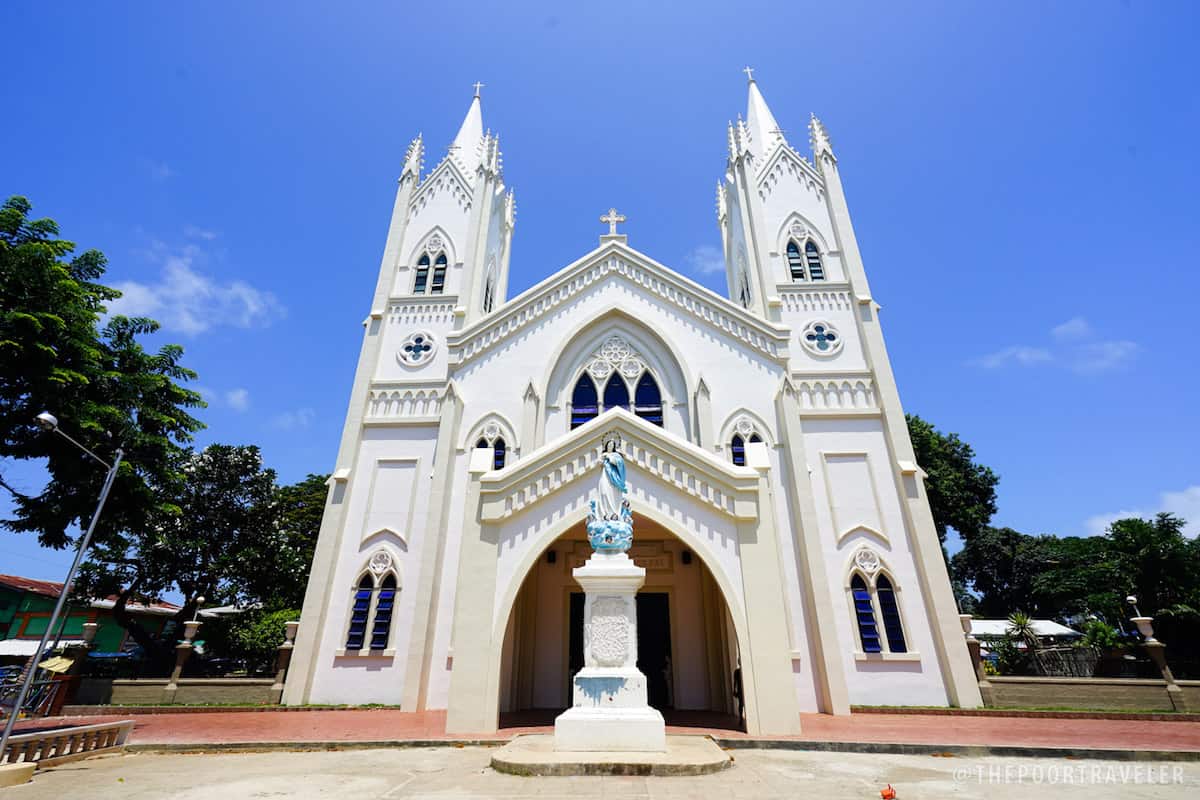 A half-day tour that will show you around some attractions within the city. Tour operators' price tag on this tour is at P600 per person but you can hire a tricycle instead for P600 per tricycle, which can accommodate up to 4 peeps.
The Puerto Princesa itinerary usually includes the following:
Palawan Wildlife Rescue and Conservation Center. Formerly known as Crocodile Farming Institute. There are two types of crocodiles here: the Saltwater Crocodile or Indo-Pacific Crocodile (Crocodylus Porosus) and the Philippine Freshwater Crocodile or Mindoro Crocodile (Crocodylus Mindorensis).
Plaza Cuartel. Plaza Cuartel is the site of Palawan Massacre. The tunnels were where 150 American prisoners of war were kept during World War II. But on December 14, 1944, the Japanese decided to kill them all by burning them alive. Many perished but eleven prisoners were able to survive and escape the mass execution.
Mitra's Ranch. Owned by the family of the late Senator Ramon Mitra, this piece of land is perched on Sta Monica Heights, which offers a stunning view of the city.
Bakers' Hill. Pasalubong stop!
If you prefer exploring in a van than in a tricycle, you can book below.
✅ BOOK THIS TOUR
---
Iwahig Firefly Watching Tour
A night of watching fireflies and the stars. A small boat will take you deeper into the mangrove forest in pitch darkness and the boatman will help you spot these incandescent creatures and identify the constellations above. Pre-arranged tours cost P1000-P1500 per person.
✅ JOIN THIS TOUR
---
Kamia Bay Inflatable Island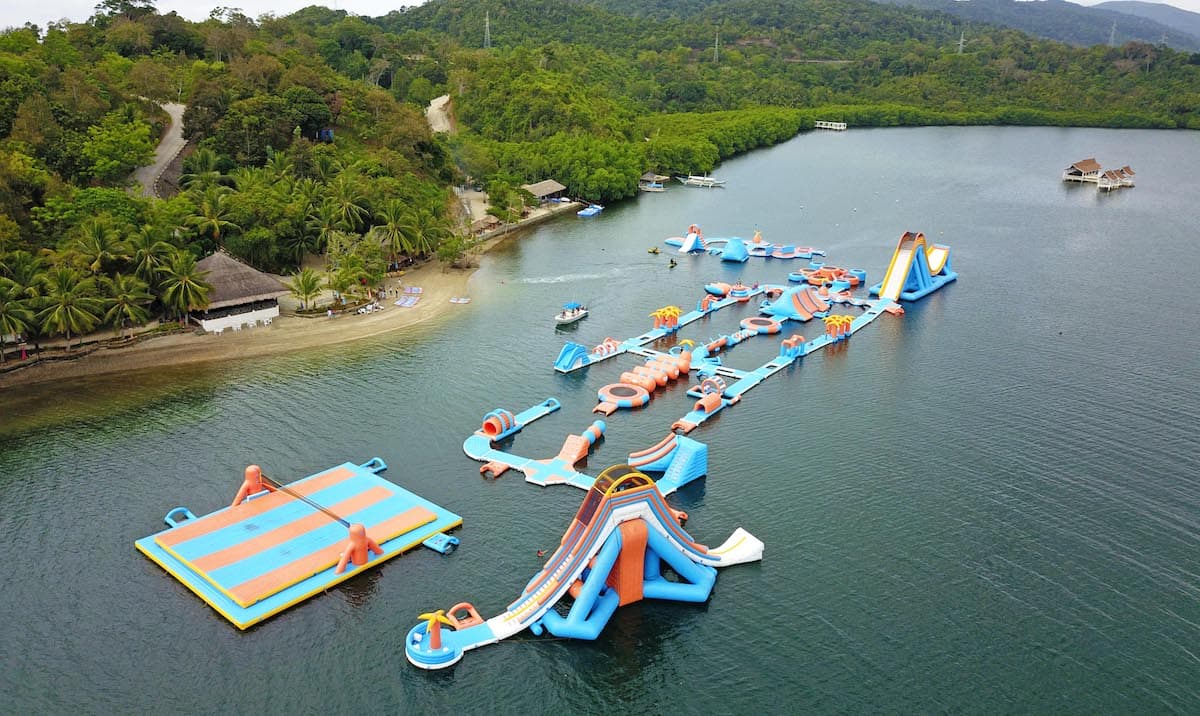 The newest attraction in Puerto Princesa, Kamia Bay is home to the biggest inflatable water park in Asia! Nestled in Binusalian Bay, it can be reached after a 40-minute ride from the city proper. Aside from the giant wipe-out-ish set, you can also join their eco-tours or ride down their bike trails.
The waterpark (aqua park) can be enjoyed for 1 hour for only P300. But you can book a tour package too. Here are the rates:
1-hour Aqua Park pass: P300
1 hour Aqua Park pass, eco-tour, and buffet lunch: P788
1 hour Aqua Park pass, eco-tour, and buffet lunch + roundtrip transfers: P1188
Unlimited Aqua Park pass, eco-tour, and buffet lunch + roundtrip transfers: P1788
To book, contact Amika Travels by emailing amikatravels@yahoo.com.
---
Nagtabon Beach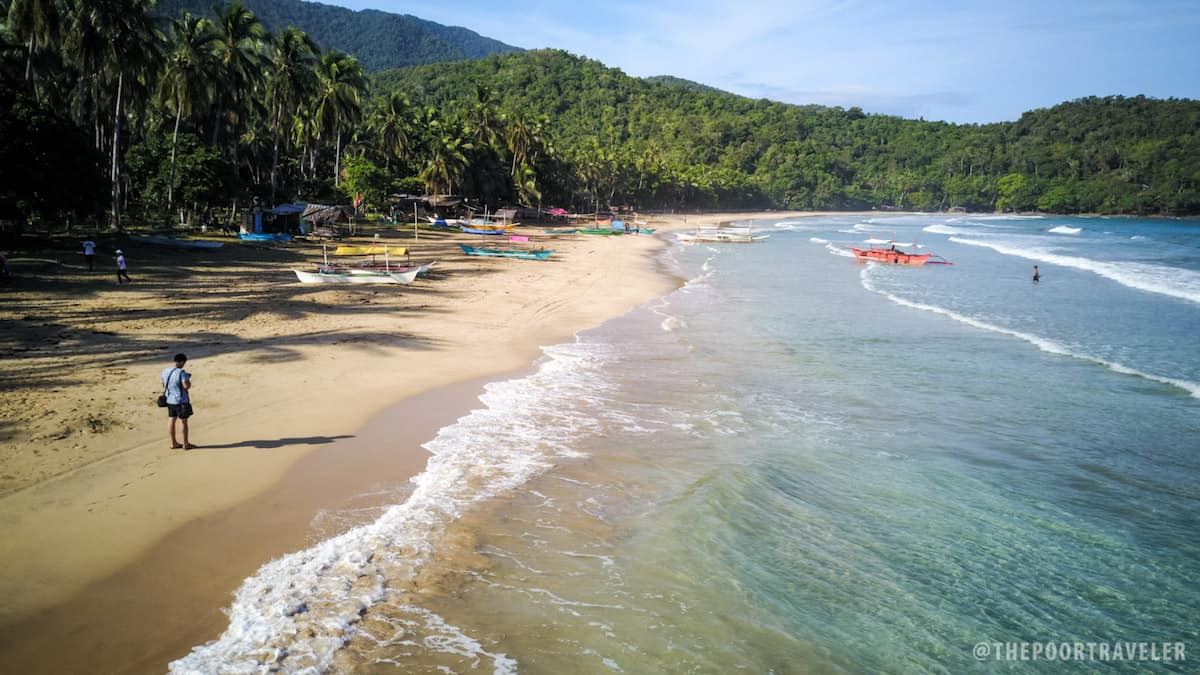 Lacing a hidden cove 45 minutes from the Puerto Princesa City Proper, it can be reached by taking the bus going north (Taytay/Roxas/El Nido). Alight in Bacungan (P50) then hail a tricycle to get you to Nagtabon Beach (P250, max 3 pax).
However, there's not that many buses or tricycles passing by the area, so doing it this way can prove challenging. If you're a group, you can rent a van for only P3500 or a motorbike for P700.
You can also have this included in your usual Puerto Princesa City Tour for an additional fee. Just talk to your driver.
---
Other Puerto Princesa Attractions
Tibag Falls. This spectacular waterfall is tucked away in Bacungan, around 40 minutes from the city center. To get here, you may board a north-bound bus at San Jose Terminal and get off near Bacungan Bridge (P50). It's going to be a 2-hour walk from there. You can also join a Klook tour, but it's pricier. BOOK THIS TOUR
Ugong Rock Adventures. Enjoy trekking, spelunking, and ziplining in this adventure park located in Brgy. Tagabinet, north of the city. Travel agencies usually charge P600 per person for a day tour here.
Sabang X-Zipline. This facility is located near the Underground River and is usually packaged with it. If there is some significant waiting time prior to the underground river tour, this is a good way to kill some time. Rate: P550 per person.
---
Where to Eat in Puerto Princesa
If traveling on a shoestring, you can always count on the ever reliable carinderias (eateries) throughout the city. Your P100 has a lot of purchasing power and can get you more than a full meal with a drink.
If you're willing to splurge a little bit, there's no running out of options. Many big hotels in the city have their own flagship restaurant that highlights their take on a cuisine. For example, Hue Hotel houses Matiz Restaurant and Tapas Bar, which boasts a mostly Spanish menu. Princesa Garden Island Resort and Spa has a dining complex featuring four restaurants including the Golden Elephant Seafood Village, which specializes in Thai food.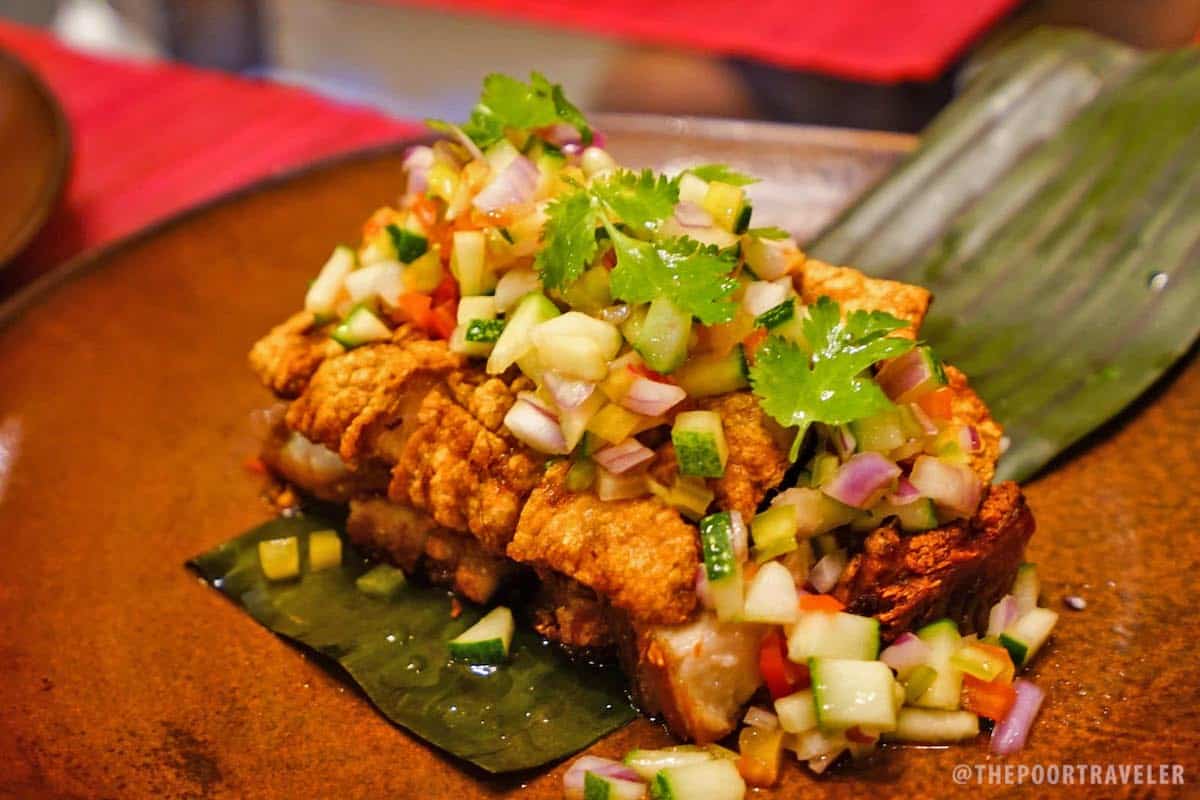 But of course, when in Palawan, stuff your face with Filipino dishes. If you're looking for a modern twist on your Pinoy favorites, go to Best Western Plus the Ivywall Hotel, home to Balayong Restaurant, an open-air dining place with a bar and grill. My teammate Glenn recently had the pleasure of dining there and he's been raving about it. "Balayong offers interesting new takes on classic Palaweño and Philippine dishes. Under the guide of celebrity chef Sau Del Rosario, some of the restaurant's must-try offerings include: sinuglaw, the classic kilawin (ceviche) made from grilled pork belly, raw fish, vinegar, chilis, and cucumbers; 'deconstructed' pochero; and crispy pork bagnet."
If you're after Puerto Princesa classics, head over to Rizal Avenue, which is flanked with a number of must-try restaurants, including the following:
Ka Lui. Arguably the most famous in the city, Ka Lui offers Pinoy seafood specialties. They also give a complimentary fruit salad served on a halved coconut. You need to have prior reservation to secure a seat. Book in advance. Suggested budget: P400 per pax.
Kinabuch's. This is where you should head for if you want beer to go with your dinner. And in case you miss sampling the notorious tamilok, a wood-dwelling mollusk best eaten raw, this is the place for that last chance to try it! Suggested budget: P300 per pax.
Balinsasayaw Restaurant. An unassuming restaurant offering cheap to mid-range Pinoy dishes. The place has this island vibe, thanks to the nipa and bamboo huts! A value meal costs around P100. Suggested Budget: P150 per pax
You'll find them all lined up along Rizal Avenue. You might also want to try those barbeque stalls along the road and have some isaw!
---
Sample Puerto Princesa Itinerary with Expenses Breakdown
Ready to fly to Puerto Princesa now? Not quite. It's time to build an itinerary. If you're gunning for only a weekend trip, you're in luck. We have already done the dirty work for ya. Here's a sample itinerary for a 3D/2N getaway, with breakdown of expenses.
Note that this Puerto Princesa itinerary assumes the following:
You're a party of 2, splitting some expenses.
You'll be spending P1200 per night on accommodations. Divided by 2 people, that's only P600 per night.
You'll be booking most of the tours via Klook. Their tour rates are competitive.
Here goes!
Day 1: CITY TOUR, IWAHIG FIREFLIES
08:20 am – Arrival in Puerto Princesa
09:00 am – Tricycle to hotel, P25 (P50/2pax)
09:20 am – Hotel check-in
11:00 am – Early lunch
12:30 pm – City Tour (Tricycle), P300 (P600/2pax)
05:00 pm – Iwahig Fireflies Tour, P1050, BOOK IT HERE

09:30 pm – Back to hotel
10:30 pm – Lights out
Day 2: UNDERGROUND RIVER
06:00 am – Wake up
07:00 am – Underground River Tour, P1740, BOOK IT HERE

04:00 pm – REST, FREE TIME
07:00 pm – Dinner at Ka Lui or Kinabuch's, P400
10:00 pm – Lights out
Day 3: HONDAY BAY
06:00 am – Wake up, early check out, leave bags
07:00 am – Honda Bay Tour, P1400, BOOK IT HERE

02:00 pm – Ask to be dropped off at the public market
02:10 pm – Pasalubong Shopping, FREE TIME
04:30 pm – Back to hotel, pick up bags, freshen up
06:00 pm – Tricycle to airport, P25 (P50/2pax)
06:30 pm – Airport Check-in, Terminal Fee: P200
07:40 pm – Fly back to Manila
This itinerary will set you back only around P6500 (USD125, EUR101, SGD164), excluding airfare and pasalubong.
You can bring the cost down by doing the Honda Bay Tour on your own, which can save you around P500 per person.
If you have more time and funds, I strongly recommend paying San Vicente or El Nido a visit, too.
---
Other Tips for the Poor Traveler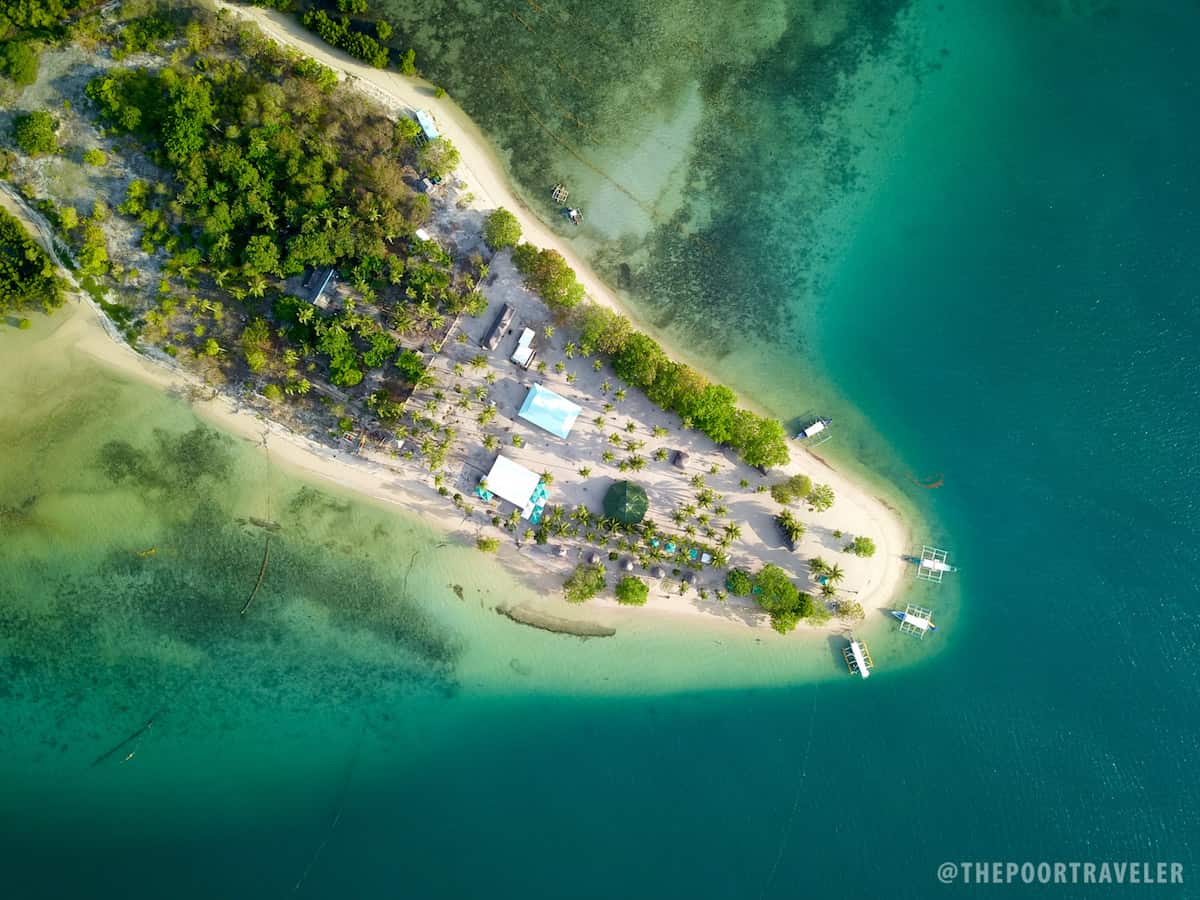 Walk when you can. I find joy in walking around Puerto Princesa. Trees are everywhere, so it doesn't get as hot as the other "highly urbanized" cities.
Tricycle fare is only P8 for the first 2 km and P1.25 per succeeding km if you're going around the city center except the airport. Airport tricycles are operated by a separate TODA and cost more than the usual city trikes.
Bring insect repellent lotion, especially if you plan to go trekking or island hopping. Protect yourself from mosquitoes.
Bring your own reusable water bottle, so you don't need to buy bottled water over and over again. Just have the bottle refilled at your hotel or at your lunch/dinner stops. Not only will you save money, you also get to reduce waste.
Puerto Princesa Airport collects a P200 terminal fee. Make sure you don't spend every single peso you have before your flight out.
---
2️⃣0️⃣1️⃣8️⃣ • 4️⃣ • 1️⃣4️⃣
More Tips on YouTube ⬇️⬇️⬇️