2011•4•1
For a more updated guide, visit: Puerto Princesa Travel Guide.
The Poor Traveler's father was from Puerto Princesa City in Palawan. It is one of my favorite cities in the Philippines because of its unmatched beauty and unparalleled cleanliness. So when my friends urged me to take them to Puerto Princesa, I was more than excited to show them around.
Casa Linda wasn't our first choice when we were planning our trip. I had been to Puerto Princesa several times and I always stayed at either my relatives' house or PADS by Legend Hotels. PADS is Legend's offer to budget travelers, yet the rooms and the service don't look "budget" at all. So it was not surprising that I wanted to stay here again. Unfortunately, there were no rooms available for our chosen dates so we were forced to look for another.
Finding another budget hotel or inn was not easy. I also tried Microtel but they were also fully booked. But after hours of rummaging the world wide web, we decided to give Casa Linda a try.
Casa Linda is a small family hotel at the heart of Puerto Princesa, along Trinidad Road near Rizal Ave. I don't think it's that well-known because when we went to the tricycle station right in front of the airport and asked the driver to take us there, he had to ask another driver where it was exactly. However, we were delighted to learn that the hotel was just 10 minutes from the airport.
Inspired by Pinoy architecture, Casa Linda's building and its furniture are built in bamboo and wood. It really has a homey atmosphere. At its center is a cute garden where you can hang. They also have a restaurant serving Pinoy dishes at an OK price. When we entered our rooms, we were delighted because they were clean although the light was a bit dim. The restroom inside was also clean. The room we booked had two single beds at P900 per night. That's P450 per night per person. Reasonable.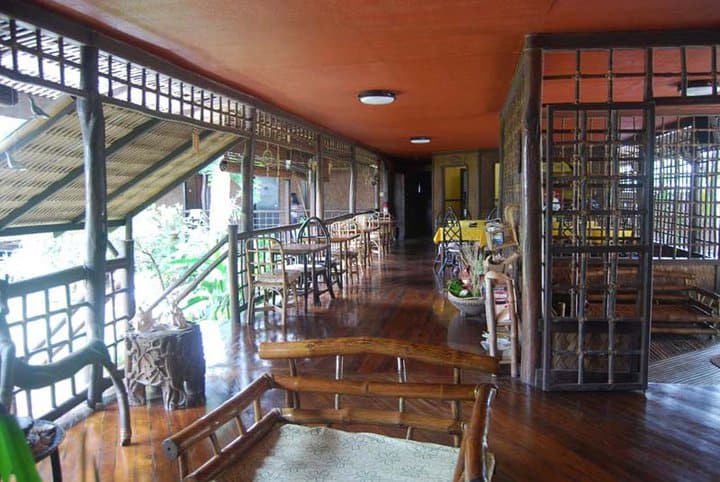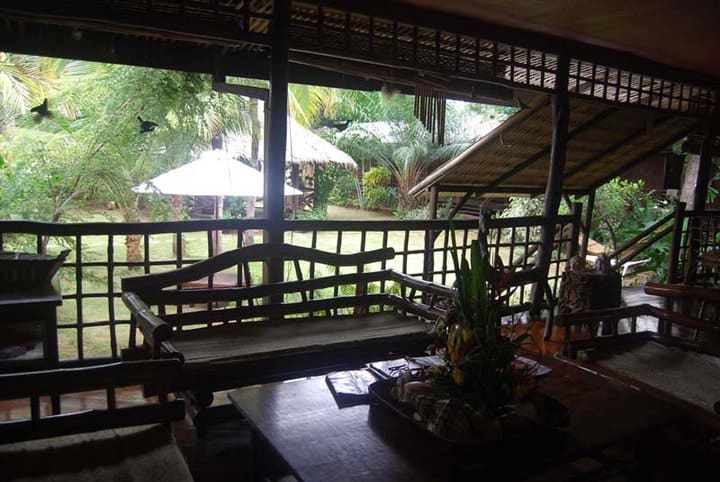 One thing that I really loved about Casa Linda was the service. Even while we were talking on the phone for reservations, they were friendly and their answers were consistent. They even accommodated us when I needed to charge my iPhone. My wall charger got broken at one point in the trip and I noticed that one of the staff had a laptop.
I think it's co-owned by Matthew Mendoza (the celebrity). I had that hunch early on when I deposited by initial payment to their account and the name of the account owner was Matthew Mendoza. We even saw him one morning with his family.
Note that what we wanted was a cheap hotel near Puerto Princesa's top restaurants Ka Lui and Kinabuchs. We thought that it would be much more convenient for us to choose a hotel near restaurants because we really wanted to try these two restos. But if you want a hotel at the beach, Casa Linda is certainly NOT for you.
Would I recommend Casa Linda? Hmmm. I will always recommend PADS by Legend Hotels but if it's fully booked, Casa Linda would be a good alternative.
How to get here: Take a tricycle from Puerto Princesa airport. Just tell the driver that you wish to go to Casa Linda. It's just 5 minutes away.

Contact Numbers: 048-433-2606 or 048-433-2309.