"It's safe here," our tricycle driver shared proudly. "You can leave your luggage in the tricycle. No one's gonna take it."
That would have been comforting, except he added, "They're afraid of the needle."
And just like that, my friend Grace was overtaken by fear. LOL. By reputation, Siquijor is a land of witchcraft and black magic, something that my companion was awfully aware of. But I have traveled long enough to know that a place's reputation doesn't always match reality, a view I have explained thoroughly to my friend to blow her doubts away.
But five minutes into this trip, our trike driver filled her mind with images of mysticism. "It's real," he said. "I can even take you to a village here so you could meet one." He was probably referring to the faith healers.
Any other day, I would have said yes as it is something that has always tickled my curiosity, but Grace was quick to steer the conversation away from the topic. "Let's stick to the beaches!"
Ah beaches. Yes, like many other remote corners of the Philippines, Siquijor too is bursting with something equally magical — natural beauty. This travel guide will allow you to explore beachy side of the province, not much the witchy side. (Sorry if that's what you're after. LOL.) And to be honest, that's probably the only sorcery you're gonna need.
WHAT'S COVERED IN THIS GUIDE?
UNDERSTANDING SIQUIJOR
When the Spaniards first set foot in the island, they were captivated by fireflies swarming around molave trees, hence the nickname "Isla del Fuego" (Island of Fire). As one of the first provinces reached by the clutches of Spain, Siquijor has Roman Catholicism deeply rooted in their history and culture. In fact, most of the island's manmade attractions are religious structures.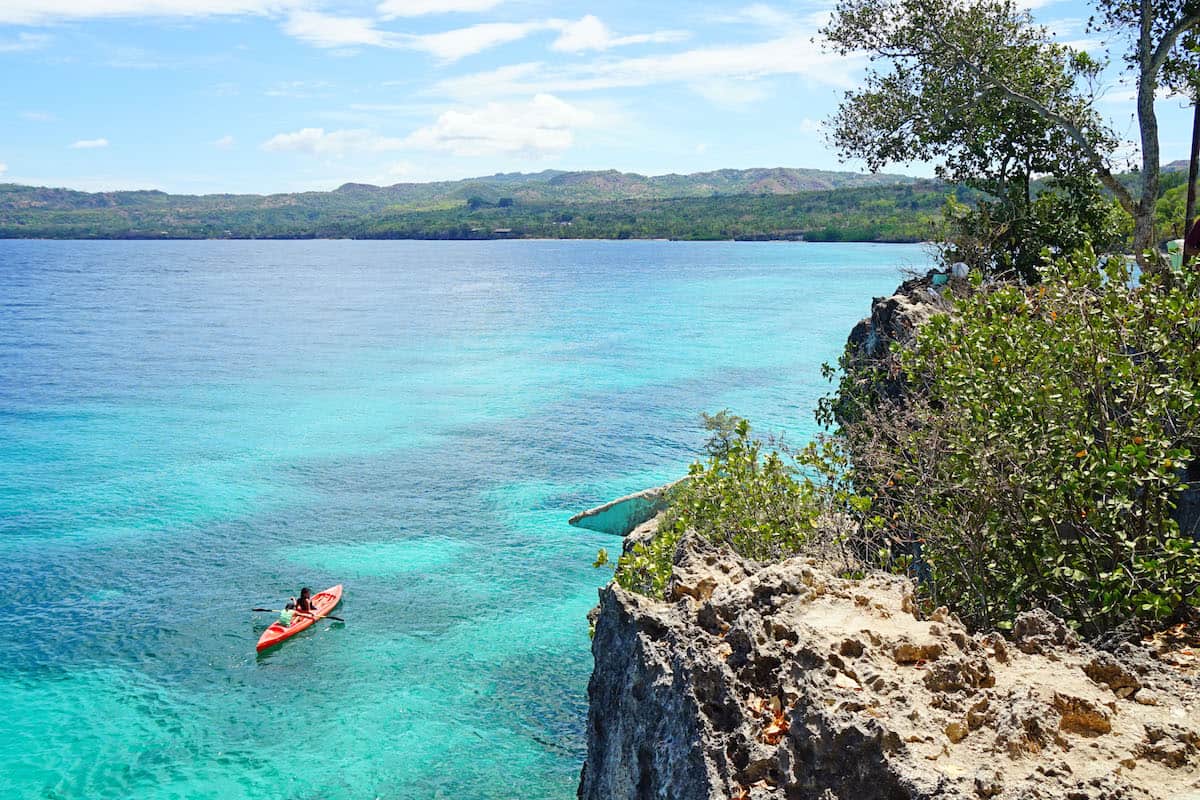 In terms of land area and population, Siquijor is the third smallest province in the country. It's so small, you can see most of its key tourist spots in one day or two, although we urge you to stay longer.
Language: Cebuano. English is widely understood.
Currency: Philippine peso (PhP). PhP100 = USD2, EUR 1.65, KRW 22000, JPY218
Mode of payment: Cash. There are a few ATMs in the island so if you're coming from Dumaguete or Cebu, it would be more convenient to withdraw money before your visit.
---
WHERE TO STAY IN SIQUIJOR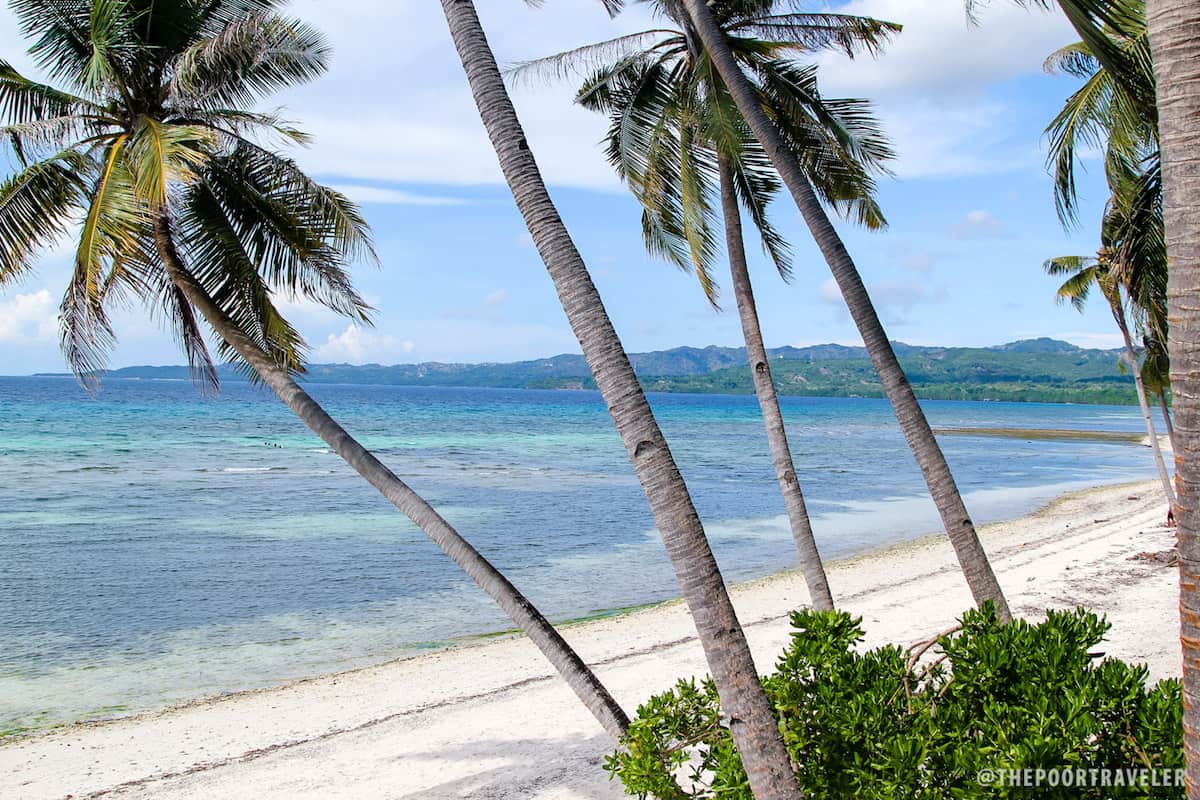 If you're strapped for cash, you'll find several accommodations for less than P1000 a night, with some going as low as P300, especially at town centers and port area. However, note that many of them are basic fan rooms with barely any amenities.
But if you want more comfort, you can stay at a guest house. If you have more funds, staying at a beach-front resort would be ideal. The following are the top options on Agoda, ranked by reviews. Here are the top rated properties on Agoda.
Top Guesthouses in Siquijor
Top Siquijor Resorts and Inns
---
---
HOW TO GET TO SIQUIJOR
Siquijor doesn't have its own airport, but it is easily accessible from Dumaguete City in Negros Oriental. Access from ferry is also possible but it takes hours.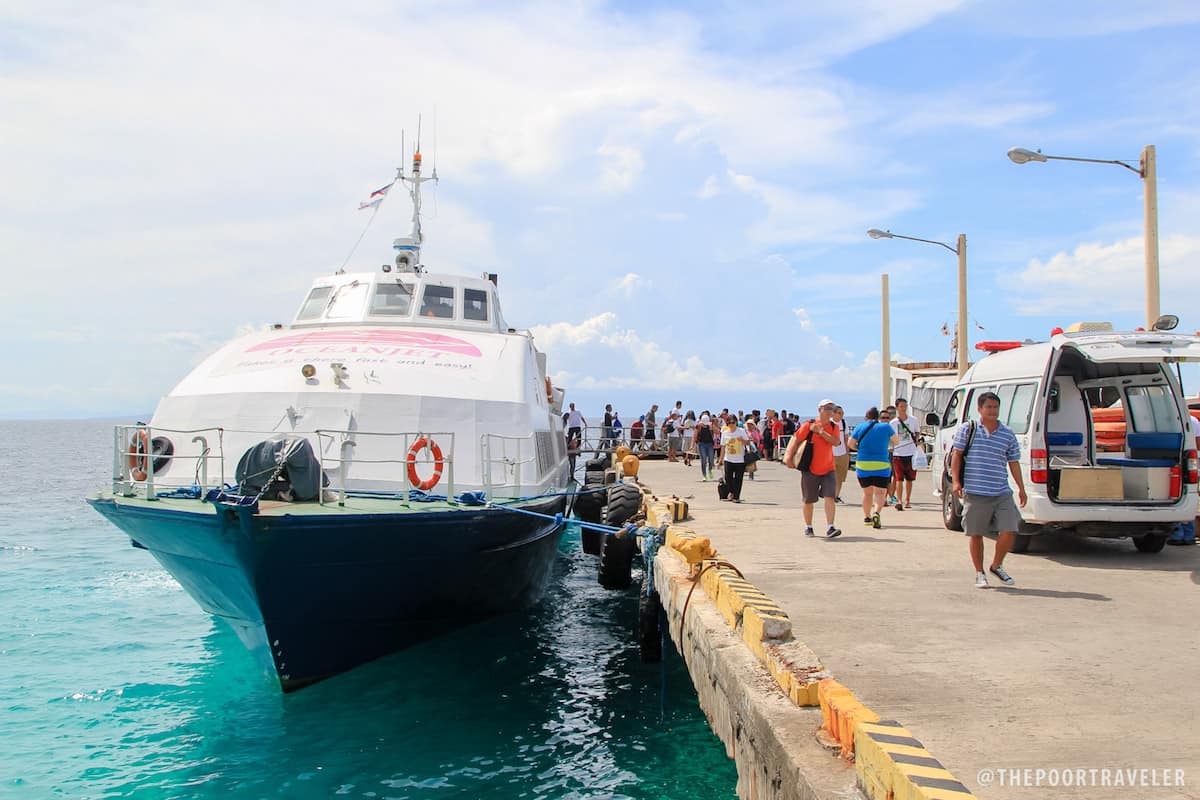 MANILA TO SIQUIJOR
If you're coming from Manila, you have to fly to Dumaguete or Cebu first. Between the two, Dumaguete is the faster, cheaper, and easier option.
Fly to Dumaguete City. Philippine Airlines and Cebu Pacific Air carry passengers from Manila to Dumaguete in about 1.5 hours. You can look for flights at Traveloka.com.
Take a tricycle to Dumaguete Sea Port (near the boulevard). Travel time: 15-30 minutes. Fare: P120-150.
Buy a ticket and board a ferry to Siquijor. Travel time: 1 hour. Fare: P136 to P360, depending on the destination port, class, and liner. Several shipping lines ply this route so you're sure to find one every 2 hours. Options are fewer on Saturdays, though. You also have to pay the terminal fee, P25.
Note: The island has two main sea ports, though: one in Siquijor (the town) and the other in Larena. Choose the one near your resort or hotel.
---
CEBU TO SIQUIJOR
If you're in Cebu or you want to visit Siquijor as part of your extended Cebu trip, here's how to get there.
Make your way to Cebu South Terminal. If you're coming from Mactan airport, board the myBus outside the domestic terminal to SM City. There's a bus leaving the Mactan Airport every 30 minutes from 7am-11am, and every 20 minutes from 11am-9:30pm. Fare: P25. Then take a cab to the South Bus Terminal. Outside these hours, you may take a cab, Uber or Grab straight to the bus terminal. Fare is between P230-P300, depending on traffic.
Hop into the bus bound for Liloan (in Santander Municipality). Travel time: 4-5 hours. Fare: P162 (ordinary), P200 (air-conditioned).
Board the ferry bound for Sibulan (in Negros Oriental). Travel time: 20-25 minutes. Fare: P50 (ticket) + P10 Terminal Fee + P2 Municipal Fee.
At Sibulan Port, ride a jeepney or pedicab to Dumaguete City. Jeepney fare is P12. Pedicab is P10 per person.
Once in Dumaguete City, take a tricycle to Dumaguete Port. Fare: P10.
Buy a ticket and board a ferry to Siquijor. Travel time: 1 hour. Fare: P136 to P360, depending on the destination port, class, and liner. Several shipping lines ply this route so you're sure to find one every 2 hours. Options are fewer on Saturdays, though. You also have to pay the terminal fee, P25.
---
HOW TO GET AROUND SIQUIJOR
Upon disembarking at either Siquijor or Larena Port, you will be greeted by tricycle and multi-cab drivers, enticing you to get their services. These are legit. (At least most of them are.) Not only can they take you to your resort, they can also tour you around.
Transportation options are very limited in the island. If you can't drive a motorcycle, you have two main choices:
Tricycle Tour: P1000-P1200 per tricycle. Up to 3 pax.
Multi-cab Tour: P1800 per vehicle. Can accommodate 15+ pax.
According to our trike driver, the following are also available, although we never really saw any rental places.
Van Tour: P2500 per vehicle
Motorcycle rental: P350 per vehicle
In our case, we began our tour right away and decided to just drop our luggage at the reception of our resort along the way. This way, we get to maximize our day.
The itinerary isn't fixed. Although your guide/driver will have their recommendations, you also get to choose where you want to go. For example, Kagusuan Beach isn't part of the usual tricycle route but our driver agreed to take us there at no extra cost.
If you enjoyed your first day tour, hire your guide-driver for your second day so he could pick you up at the resort.
---
PLACES TO VISIT IN SIQUIJOR
There are two main tours in Siquijor: Coastal Tour and Mountain Tour. The Coastal Tour will show you around the island, making stops at beaches and churches among others. The Mountain Tour will take you deeper inland to Cantabon Cave and Bandilaan Park.
To maximize your time, choose your stops well. Siquijor has a lot of wonderful spots to offer, but to be honest, there are some that can be a bit underwhelming. For example, the Old Balete Tree and Capilay Spring Park can feel like tourist traps at first glance and they pale in comparison to Aurora's greater balete tree and Camiguin's hot springs respectively. But here's the thing: they are legit attractions among locals, who were the original patrons. Context. But feel free to skip them if you feel like you're not into them. This way, you can have more time for other sites.
Coastal Tour (aka Land Tour)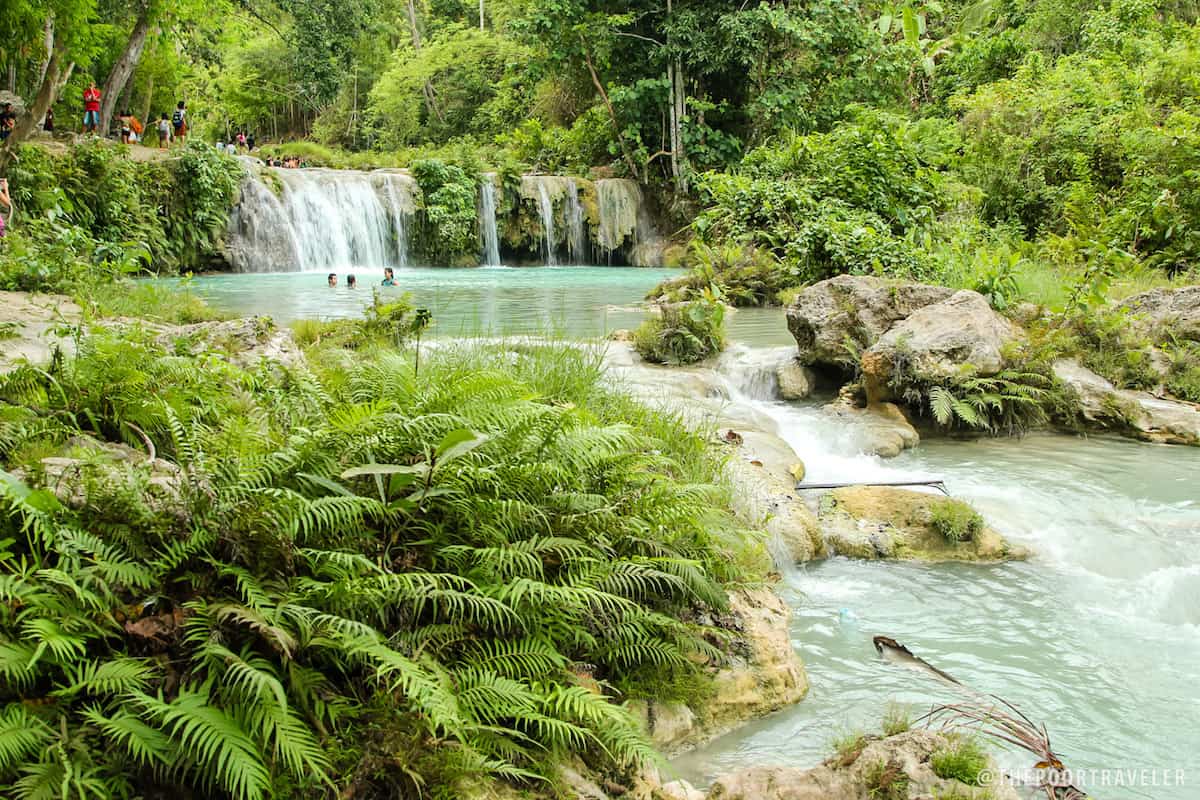 Salagdoong Beach. Perhaps the most popular beach on the island. Great for cliff-jumping. Entrance fee: P30. Parking Fee: P40.
Kagusuan Beach. A short stretch of sand concealed in between rocks.
Cambugahay Falls. A small, three-tiered waterfall. Perfect for a quick freshwater dip and a mandatory Tarzan rope swing (jk, it's not mandatory). Entrance Fee: P10. Unli-Swing: P20. Parking Fee: P20.
Lazi Church and Convent. More formally known as San Isidro Labrador Parish Church, a Baroque structure which was declared a National Cultural Treasure.
Siquijor Church. Aka St Francis de Assisi Church. Standing right next to the port.
Capilay Spring Park
Enchanted Balete Tree. Entrance fee: P10.
Paliton Beach
Guiwanon Spring Park
---
Mountain Tour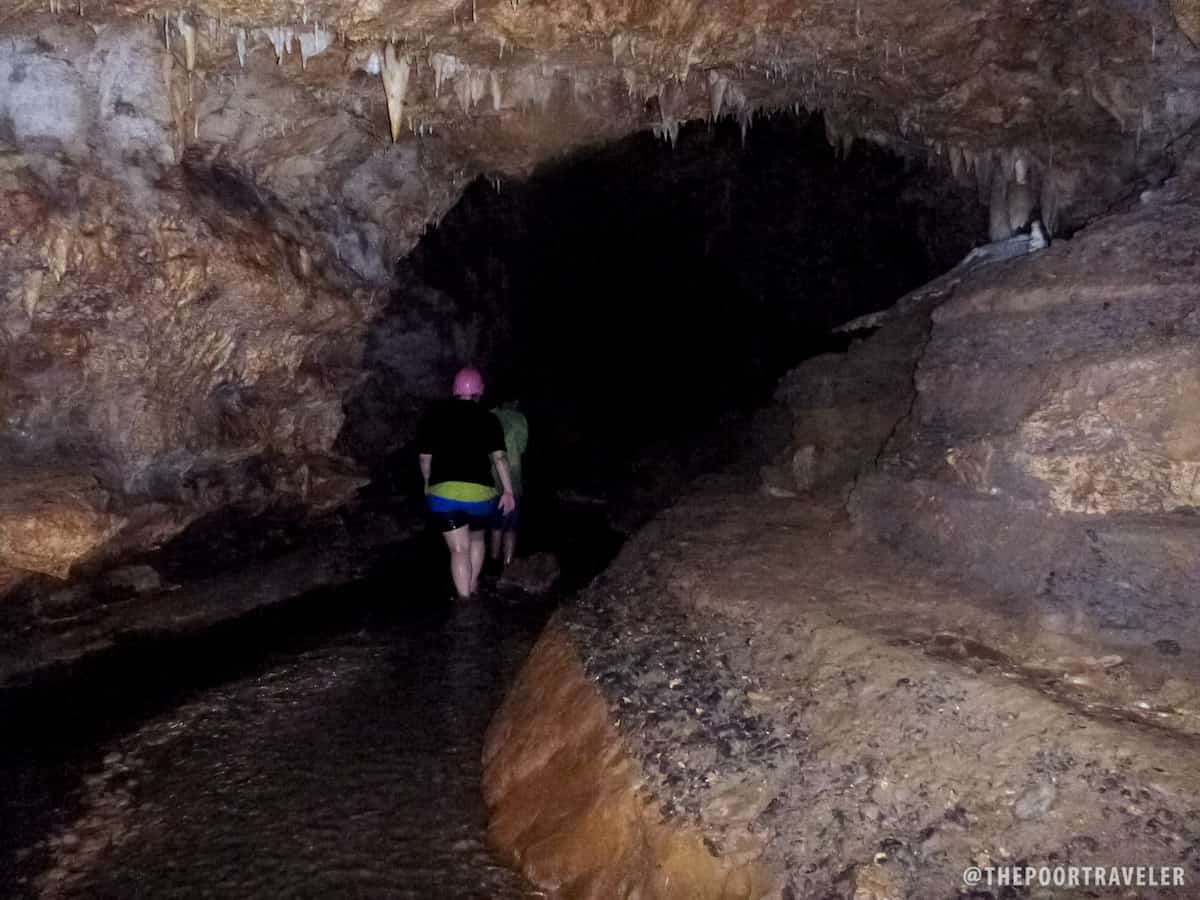 Cantabon Cave. Great for spelunking newbies. It's not that challenging, but there are curious rock formations and refreshing pools inside. This was the highlight of our stay in Siquijor! Tour Fee: P500 for 3 pax, including guide fee and rental of helmet and flash lights.
Mt. Bandilaan Park. Perched atop a hill, offering a walking trail and a view of the province and nearby islands.
---
SAMPLE SIQUIJOR ITINERARY
Below is a sample overnight itinerary with cost breakdown for a group of three. You may pattern your own itinerary after this. Just adjust it according to your needs.
You can book a tricycle or multi-cab tour of the island as soon as you arrive in the island. If your resort is along the way, you may ask the driver to make a quick stop there to check in and leave your bags at the reception before continuing your tour.
The Island Tour mentioned below would take you to key tourist spots in Siquijor including Cambugahay Falls, Salagdoong Beach, Lazi Church and Convent, Siquijor Church, Ecnchanted Balete Tree, and Capilay Spring Park.
Day 1: ARRIVAL + COASTAL TOUR
09:00 am – ETD Dumaguete Port – P25 Terminal Fee
10:00 am – ETA Siquijor Port – P250 Fare
10:20 am – Start Tricycle Tour – P334 (P1000/3pax)
12:30 nn – Lunch – P150
02:00 pm – Continue Island Tour, Total fees: P100
05:30 pm – Back at the resort, rest
07:00 pm – Dinner – P200
Day 2: CANTABON CAVE SPELUNKING
07:00 am – Begin Mountain Tour – P400 (P1200/3 pax)
07:30 am – Cantabon Cave Spelunking – P167 (P500/3 pax)
10:30 am – Bandilaan Park
12:00 nn – Lunch – P150
01:50 pm – ETD Siquijor Port – P250
02:40 pm – ETA Dumaguete Port
The itinerary above will cost you P2100 (USD 42, SGD 57, EUR 37) excluding airfare and accommodations.
If you're a group of 3 and you have P1500 hotel budget, prepare to shell out P2600.
Note that we also allotted P150-P200 per meal. That's more than enough if you decide to eat at cheap eateries around town centers. (That's what we did.)
Most travelers visit Siquijor as part of a bigger Negros Oriental-Siquijor journey, which also includes Dumaguete City, Apo Island, and sometimes Manjuyod Sandbar. We'll be providing a sample itinerary for that soon so be sure to check back.
---
FREQUENTLY ASKED QUESTIONS
When is the best time to visit Siquijor?
January to May is the best time to visit Siquijor.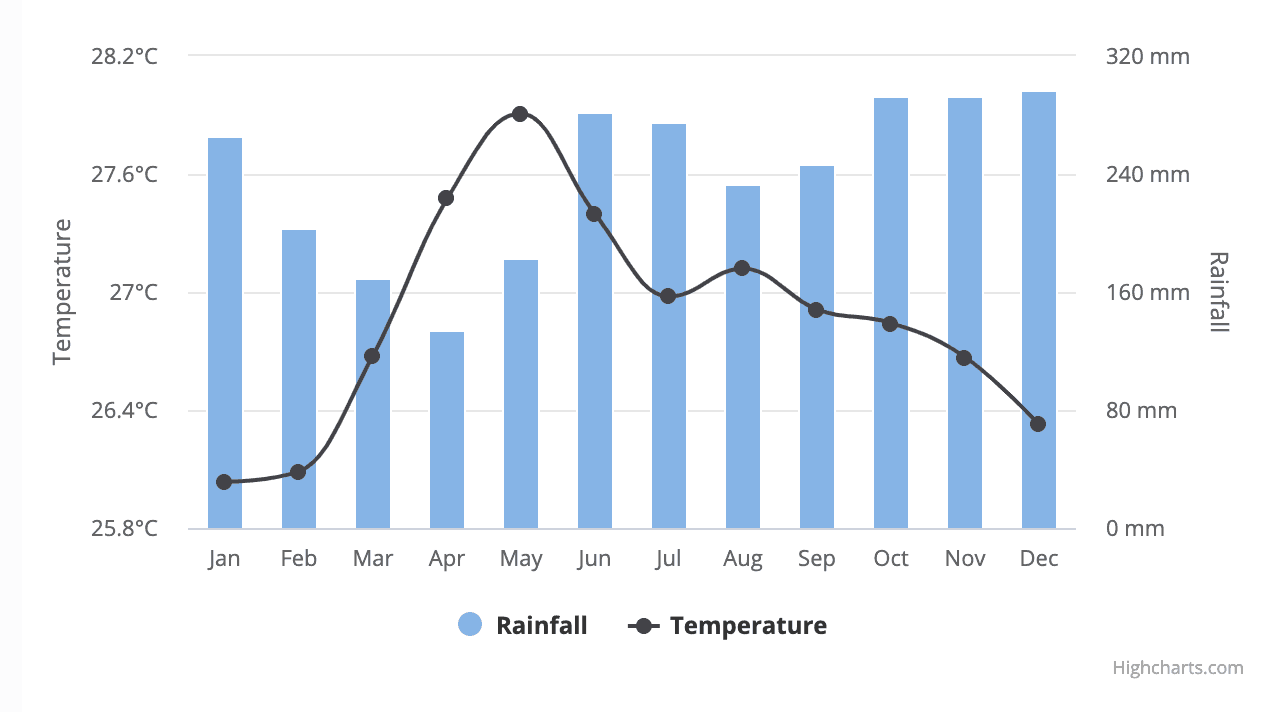 Weather-wise, the months of February to May are the driest, which means there's very little chance that unexpected showers would ruin your itinerary. However, it is also considered high season (peaking during Holy Week)!
---
Is Siquijor safe?
Yes, Siquijor is generally safe.
But it's always best to keep an eye on your belongings and don't leave them just anywhere.
---
What type of power plug / socket is used in Siquijor?
Electricity Info: 220V, 60Hz. Plug and socket Type A.

---
What is the tipping custom in Siquijor?
Just like in other places in the Philippines, tipping is not mandatory in Siquijor. Restaurants at resorts usually include a service charge but it does not always go to the servers.
If you enjoyed the service, feel free to tip. A tip of 5-10% of the bill is generally well-appreciated.
---
Are there ATMs in Siquijor?
There are a few ATMs in the island so if you're coming from Dumaguete or Cebu, it would be more convenient to withdraw money before your visit.
---
Updates Log
2020 March 8 – Added newly implemented entrance fees
---