A more detailed, updated version of this article can be found here: Batanes Travel Guide
I spent only P6600 on my BATANES trip including airfare. Batanes isn't really expensive, you just have to know your way around. Here's how I did it.
What is it about Batanes really? Is it the elusiveness? After all, she's the northernmost province in the country, even closer to Taiwan than Luzon. Is it the way she stands out? Not only is she the smallest and least populated, she is very in touch with her past and shows off the quirky sides to her personality. Is it the quietness? She may be surrounded by the most violent seas, but she enjoys virtually zero crime rate. Is it the physique? Everyone has heard of her natural beauty, the kind that effortlessly makes you feel insignificant.
It takes more than drive to get to Batanes. She's distant and has one hell of a temper. You'll be facing the biggest storms if your timing is not right. But if you know your way around her, it can be quite easy to get on her good side.
A word of caution: When the time comes that you have to leave Batanes, she will break your heart.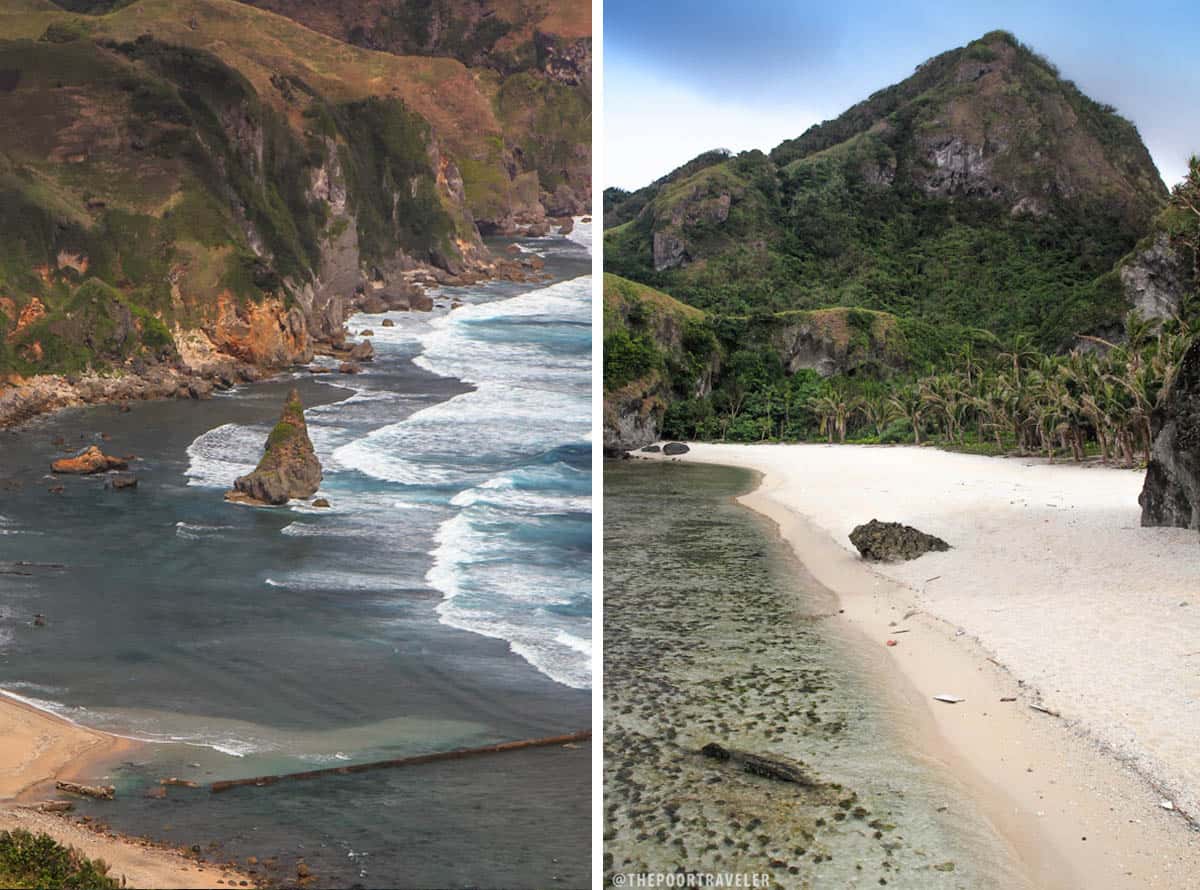 WHAT'S COVERED IN THIS GUIDE?
How to Get to Batanes
The fastest way to reach Batanes is by air. However, the options are limited. Philippine Airlines and Skyjet Air fly to Basco, the capital town of the province. Travel time is 70-110 minutes, depending on your choice of airline.
You will be landing at Basco Airport. The town center is just a short walk away.
Year-Round Fares. Basco flights are notorious for being expensive. They can cost as much as your soul. Not really, but they can reach up to P15,000 or higher. Philippine Airlines's average year-round fare is P7200 (roundtrip). Many travelers I know always point out that it is even cheaper to fly to Hong Kong and other ASEAN cities than Batanes. #Truth #NoLiesDetected
Just a moment ago, I did a mock booking with PAL and found out that the rates for a February 2015 travel costs P9500, roundtrip. (I found weekday promo roundtrip tickets for only P6500!) I tried booking the same dates with SkyJet, and the cost totaled P11,500.
Seat Sale/Promo Fares.  There's hope! The key is to book early. Promo fares to Batanes are rare, but they exist. You just need to catch them when they're up for grabs. How? Stalk Philippine Airlines. Like them on Facebook. Follow them on Twitter. Subscribe via email. This way, you'll be the first to know when a big Basco sale is about to happen. Seat sales usually open at around midnight.  (For more information, read: How to Book Piso Fares.)
How much did it cost me to fly to Batanes? P1757, roundtrip. Yep! No kidding.

After months of waiting for a sale covering Basco, I was finally able to snag promo seats! It was a P288 base fare sale that amounted to P1757 with taxes and all.
Where to Stay in Batanes
Basco Town Proper has some really cheap inns and homestays that offer accommodations for as low as P150 per head. However, I have tried only Troy's Lodge (homestay) and it was a pleasant experience. Some of my blogger friends also recommend Marfel's Inn.
Troy's Lodge
Rate: P700 per room (2-3 pax)
Contact No.: +63 938 976 2237
No wi-fi
Marfel's Lodge
Rate: P700 per room (2 pax), P350/person for a single fan room
Contact No.: +63 908 893 1475
Wi-fi equipped
Both inns are located in the town proper of Basco and near the airport.
Where to Eat in Batanes
Basco
The well-known restaurants like Pension Ivatan and Shanedel's in Basco all offer these authentic dishes. Prices usually range from P100-P200 per person, but the serving is big enough for two persons.
Lobsters, locally called payi, are ridiculously cheap in Batanes! Coconut crabs are also available but they are already a threatened species, so let's spare the poor crab.
If you're on a budget, you may try a carinderia where P50 can give you a good meal. In the town center, SDC Canteen is a popular choice although options are limited.
Sabtang
Paypanapanayan Canteen is the usual lunch stop in Sabtang. They offer lobsters and other seafood, vegetables, and bukayo for P350 per head. There are few other places near the port. Our guide took us to a small carinderia where we had the best meal of our trip. Unfortunately, for the life of me, I can't remember the name of the place.
How to Get Around Batanes: Tours and Transportation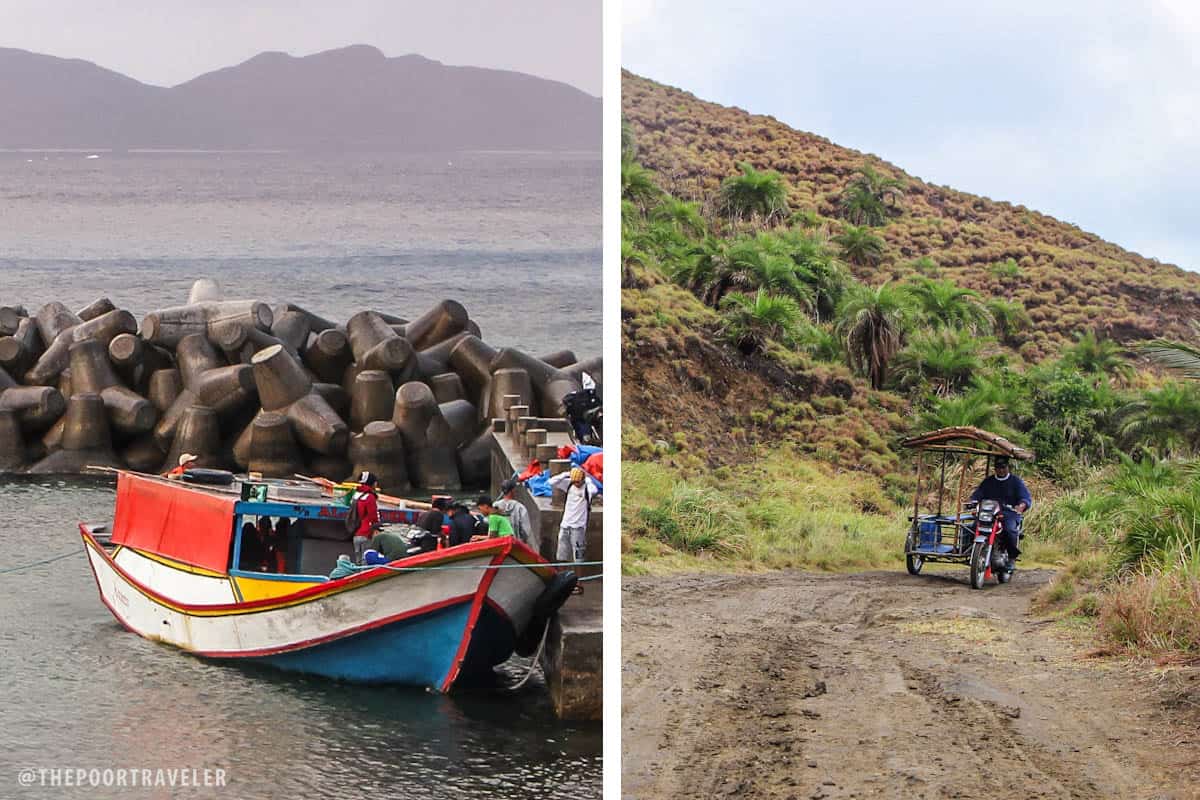 Here are the available transportation options:
Bicycle Rental. The bicycle is the cheapest way of going around the island, but make sure you have the stamina to match. The landscape is rugged and a bicycle ride can take you up and down the slopes of rolling hills a hundred times over. Not really a hundred, but you get the point.
Small bikes: P300/day
Mountain bikes: P500-P1000/day (depending on the type and how long you're gonna use it).
Old ones are available for P25 per hour.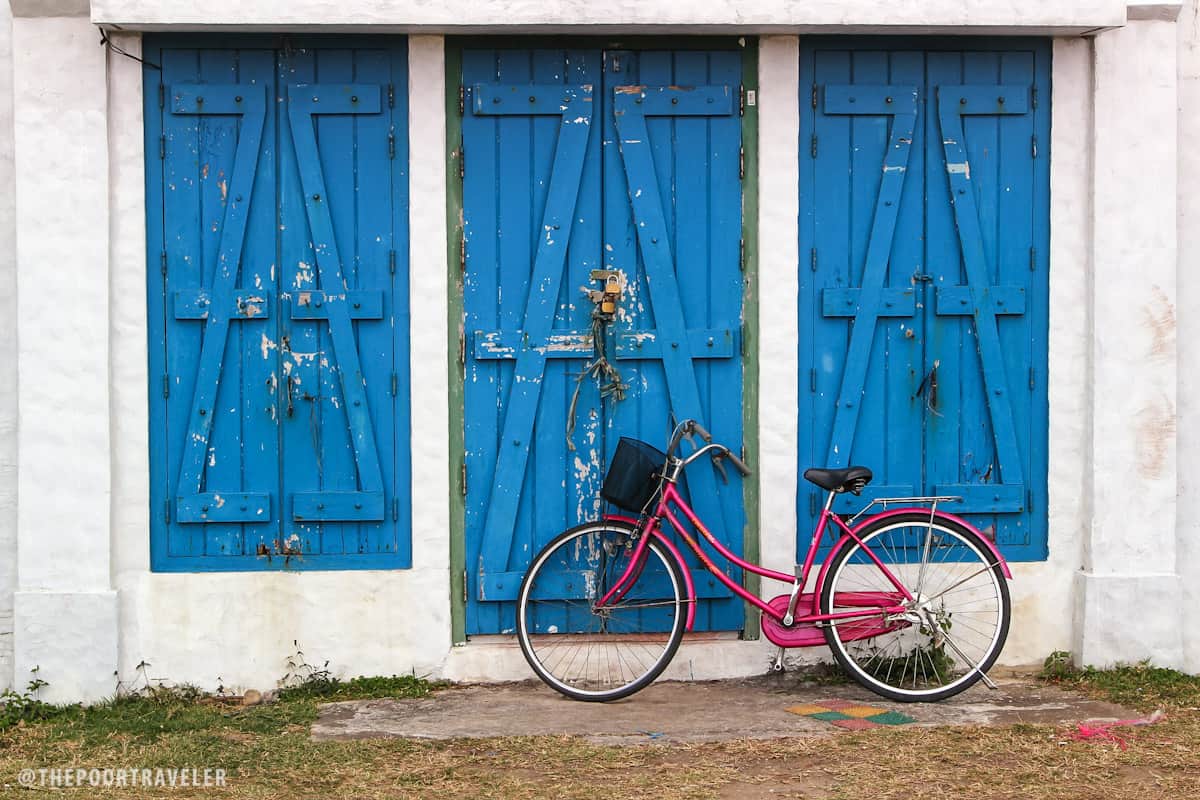 Motorcycle Rental. For those who have a driver's license and can drive a motorbike, then this is a good option. Rental costs P500-1000 per day. Gas is not yet included.
Tricycle Tours. If you're a party of two or more, a good option is the tricycle. The good thing about this is that the driver already know where to go or have bits of local info about the place, making the tour more guided. The rate is usually P200 per hour. Given the time it takes to tour these zones, here are the estimated (and the usual) trike rates, good for two (2) persons:
North Batan: P1000
South Batan: P1500
Sabtang Island: P800
Our tricycle driver was:
Dale Veracruz, 0929 341 0941.
If you need a tour guide to further appreciate the history of the place, you may contact:
Ryan Cardona, 0998 988 5898
To get to Sabtang Island, you will need to board the faluwa at Ivana Port. Roundtrip tricycle transfers cost: P440.  The boat leaves some time between 6:00am to 7:00am and returns at 2:00pm. The driver will take you to the port in the early morning and will come to fetch you in the afternoon.
To get to Itbayat, you may travel by boat that leaves Basco at 6:00am. Travel time is 2.5 to 3.5 hours. Fare, P450.
You may also travel by plane. It takes only 10-12 minutes, but the cost is at P1800. For more information about traveling to and around Itbayat, read: Itbayat Travel Guide
Places to Visit
Batanes is a 10-piece archipelago, but only the three biggest islands are inhabited and are easily accessible to tourists. Basco, the capital, is in Batan Island, which is divided into four municipalities. However, for tourism purposes, Batan Island is divided into two: North and South.
Batan Island North (Basco)
For a description of tourist spots in Batan North, visit: 10 Incredible Places in Batan Island North
| | |
| --- | --- |
| Valugan Beach | Chadpidan Beach |
| Basco Lighthouse at Naidi Hills | Vayang Rolling Hills |
| Tukon Church | PAGASA Weather Station |
| Dipnaysupuan Japanese Tunnel | Fundacion Pacita |
Batan Island South (Mahatao, Ivana, Uyugan)
More information about the places listed below here: 12 Must-Visit Spots in Batan South
| | |
| --- | --- |
| Marlboro Country | Diura Beach |
| Honesty Shop | Tayid Lighthouse |
| House of Dakay | Chawa Viewdeck |
| Homoron White Beach | Spanish Lagoon |
| Imnajbu Beach and Chapel | Alapad Pass |
| Songsong Ruins | Spanish Bridge |
| Mahatao Boat Shelter | |
Sabtang Island
More information about what to expect from a Sabtang Island Tour at: 6 Awesome Places in Sabtang
| | |
| --- | --- |
| Morong Beach | Chamantad Cove and Tinyan Viewpoint |
| Chavayan Village | Savidug Village |
| St. Thomas Aquinas Chapel | The Old Beaterio |
| Sabtang Lighthouse | San Vicente Ferrer Church |
| | |
Itbayat Island
For what to expect in Itbayat, check out: Itbayat Travel Guide
More information about the amazing places to visit in Batanes:
Sample Itinerary
If will be spending only three full days in Batanes, here's an ideal itinerary.
DAY 1: BATAN NORTH TOUR
06:00 am – ETD NAIA Terminal 3
07:45 am – ETA Basco Airport
08:10 am – Check in at lodge/inn
09:00 am – Start Batan Island NORTH Tour
02:00 pm – Late lunch
03:00 pm – Rest
05:00 pm – Sunset at Naidi Hills / Dinner at Bunker Cafe
07:00 pm – Back at inn
DAY 2: SABTANG ISLAND TOUR
05:30 am – Depart for Ivana Port
06:00 am – Arrive at Ivana Port
06:30 am – Boarding
07:20 am – Arrive at San Vicente Port, Sabtang
07:30 am – Start SABTANG TOUR
11:20 am – Lunch
01:00 pm – Back at Sabtang Port
02:00 pm – Boarding
02:40 pm – Arrive at Ivana Port
02:50 pm – Visit Honesty Shop and Ivana Church
03:10 pm – Leave for Basco
03:50 pm – Back at inn/lodge, rest
05:40 pm – Walk around town, watch sunset
07:00 pm – Dinner
DAY 3: BATAN SOUTH TOUR
07:00 am – Wakeup call
08:00 am – Start Batan SOUTH Tour
04:00 pm – End of tour, rest
07:00 pm – Dinner
DAY 4: DEPARTURE
06:00 am – Wake up
06:30 am – Check out
07:00 am – Walk to Airport
08:10 am – ETD Basco Airport
09:55 am – ETA NAIA Terminal 3
Budget Breakdown
Here's a list of expenses that I made during my last trip to Batanes (4D3N) to give you a ballpark figure of how much budget to allot for this. This does not mean that you will be spending just as much on your trip because your spending habits may be different from mine. Note that we are a party of two.
P1050 – Troy Lodge (3 nights, divided by 2 pax)
P500 – North Tour (P1000/2 pax)
P750 – South Tour (P1500/2pax)
P400 – Sabtang Tour (P800/2 pax)
P220 – RT Basco-Ivana Port Tricycle (P440/2 pax)
P150 – RT Sabtang Island Boat Fare
P200 – Sabtang Environmental Fee

P1300 – Total Food expenses (Lunches, Dinners)

P4570 – TOTAL EXPENSES
Airfare and airport fees are not included above. But I spent only P1757 for the roundtrip ticket. So including the airfare and the terminal fees, I only spent a total of P6,600. Not bad for a dreamy Batanes trip!
You can still lower this cost in many ways. If you bike, it can bring down the cost of transportation significantly. You may also skip trying out some of the province's native dishes for cheaper meals, although I discourage that. Any trip is just incomplete without digging into some local delicacies.
The number of people in the group also affects the overall cost, which means you might end up spending more if you're traveling alone.
UPDATE! Starting 2017, tourists are charged P350 per person upon arrival at the airport. So make sure you include this in your computation.