Calatagan is one of the many beach destinations in BATANGAS. If you're visiting soon, here's our latest DIY CALATAGAN TRAVEL GUIDE BLOG to help you plan your trip. We included a list of CALATAGAN BEACH RESORTS and a sample DIY CALATAGAN ITINERARY.
Other than some giant companies that scrambled to get a chunk of its shoreline, Calatagan seems to refuse to embrace harsh development. It is far from being a tourist town. For the longest time, in spite of its proximity to Manila, it is not a usual weekend getaway choice among beach-goers from the capital. Not like Laiya or Anilao, at least. But over the past few years, it has been slowly getting its share of the spotlight, starting with Burot Beach (which is now closed) and more recently, Manuel Uy Beach Resort.
WHAT'S COVERED IN THIS GUIDE?
UNDERSTANDING CALATAGAN
The municipality of Calatagan occupies an entire peninsula that juts out into the Verde Island Passage, which is at the center of the ecologically important Coral Triangle and described by a 2007 Smithsonian Institute study as the "center of the center" of the world's marine biodiversity. The passage and the surrounding islands are notable for its high concentration of marine species. In Calatagan, you don't need to go far to see it. Hiding in its shallow waters are sea stars, crabs and fishes. Its reefs nurture a multitude of marine lifeforms, from corals to turtles to sharks, all playing a vital role in the environment.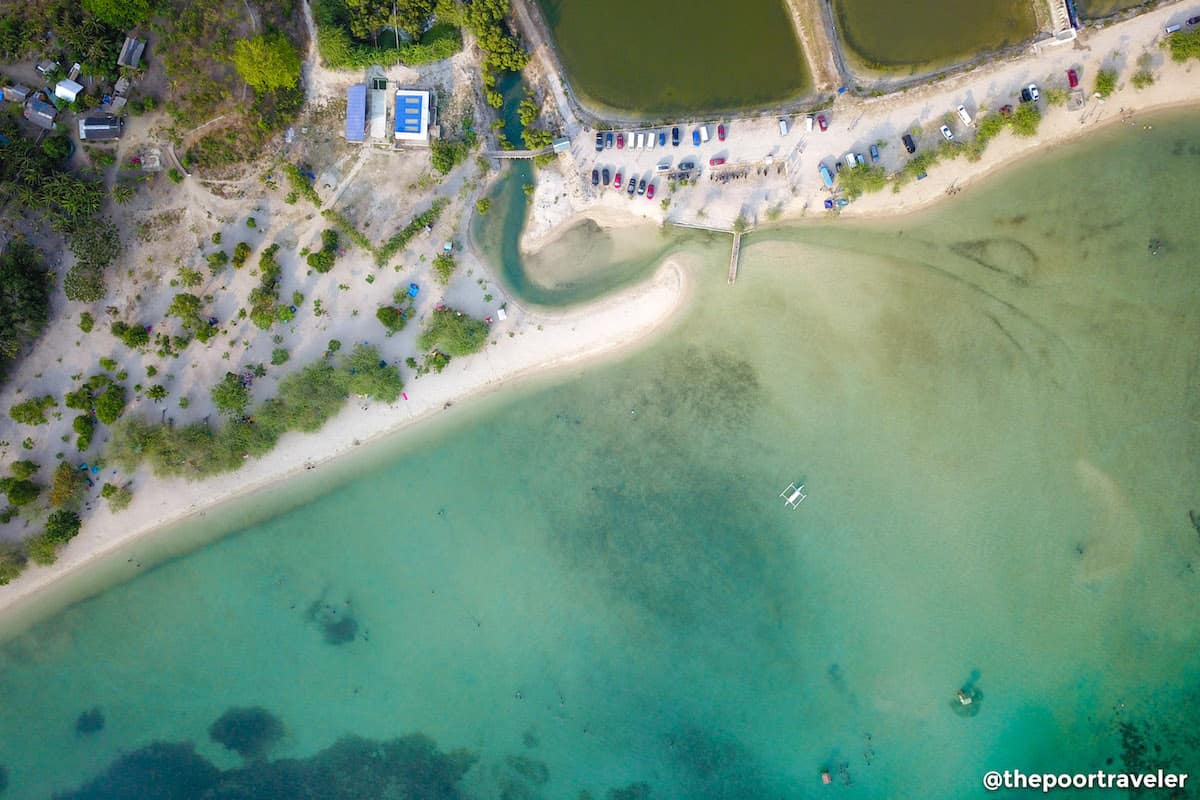 More info about Calatagan:
Language: Tagalog. Dialect: Batangas Tagalog. Although Batanguenos can converse with people from Manila, they use certain words that Manilenos will probably not understand. People also speak with a strong, distinct accent.
Currency: Philippine peso (PHP, ₱). PHP100 is around USD1.94, EUR 1.72, SGD2.62 (as of April 2019).
Modes of payment: CASH! Some resorts accept credit cards but cash is king in Calatagan. Most resorts are located in the countryside, far from the town proper. Make sure you withdraw money at ATMs in the poblacion before heading to the beach.
Connectivity: Both Smart and Globe have strong LTE data signal.
---
HOW TO GET TO CALATAGAN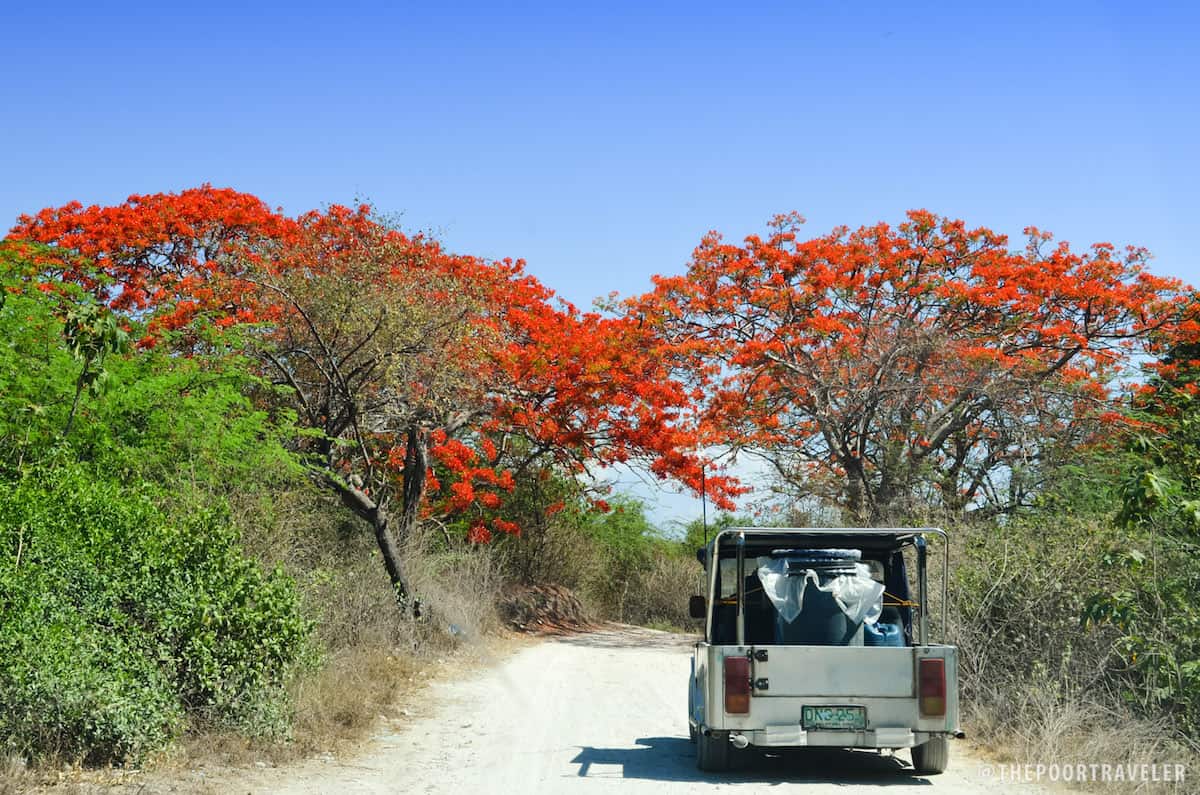 Manila to Calatagan by Private Car
If you're on a road trip, the best route to reach Calatagan is via South Luzon Expressway (SLEX). Travel time is between 3 and 4 hours, depending on which part of Manila you're coming from and the traffic condition both in Manila and Sta. Rosa, Laguna.
If you have a smartphone with a reliable internet connection, just use Waze and you'll have no problem navigating. But if you want to do it old school, here are the directions.
Hit SLEX and take Santa Rosa Exit. You can also take Eton City or Greenfield City Exits to avoid traffic jams in Sta. Rosa.
Stay on Sta. Rosa-Tagaytay Road until you hit Silang Junction.
At the junction, turn right onto Tagaytay-Nasugbu Road and drive across Tagaytay and Alfonso.
At the Batangas-Cavite boundary, turn right into Nasugbu. You'll know it's the border when you hit another junction. The left road will lead to Lemery, the right to Nasugbu. The right road has an arc with a big-ass "Welcome to Nasugbu" sign. You won't miss it.
Keep driving until you hit Palico junction. Turn right. You know you're on the right path if you pass by Central Azucarera Don Pedro.
Drive straight ahead until you see another junction with Shakey's (right in front of you) or Shell Gas Station (to your left).
Turn left. You're now on Calatagan-Lian Highway and you'll be passing through Lian town proper. Stay on that road until you reach Calatagan town proper.
From the town proper, most beach resorts are just a 20-minute drive away.
Ready your cameraphones because your windshield will be framed by mighty trees that flank the main road. And watch out for fire trees that will come to view, painting the skies with its red-orange canopy.
---
Manila to Calatagan by Public Transportation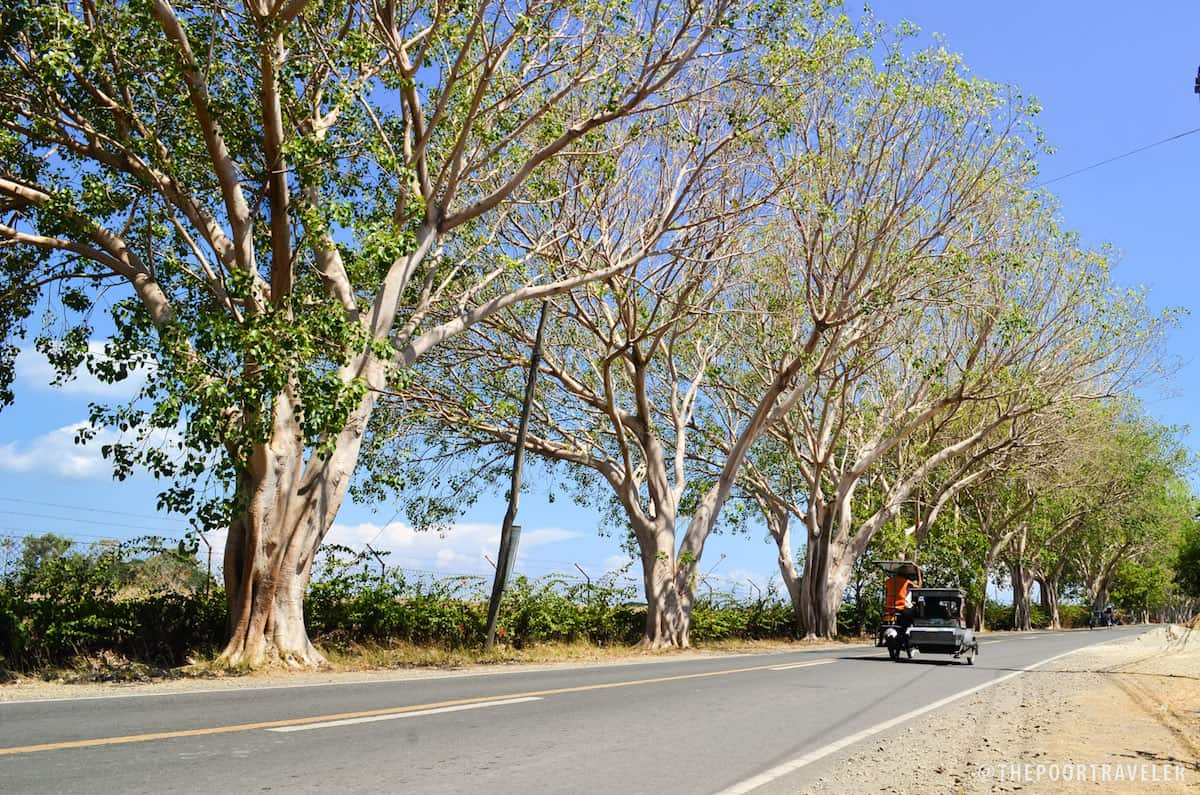 Travel to MRT Taft Station along EDSA, where you can catch buses bound for Calatagan (4am-4pm). You can also take a van at the basement parking of Metropoint Mall on the other side of EDSA. I haven't really tried the bus, but I had taken the van to Calatagan a few times before. Travel time: 3 hours. Van fare is P180.
Alight near Calatagan Public Market or anywhere in the town proper.
Charter a tricycle to your resort. Travel time: 20-30 minutes. Fare: P200 (good for up to 4 pax).
You might want to take the number of your tricycle driver or arrange to be picked up because in this area, it's hard to find one to take you back to the town proper.
---
WHERE TO STAY IN CALATAGAN
Camping Sites
For many budget travelers, Calatagan is known as a camping destination. Back when Burot Beach was still open to the public, it attracted weekend warriors from all directions.
The resorts below allow overnight camping for a fee. They also rent out tents, but I highly recommend that you just bring your own or purchase one beforehand. It's going to be cheaper in the long run.
Manuel Uy Beach Resort
❗️ Update: Manuel Uy Beach Resort remains temporarily CLOSED!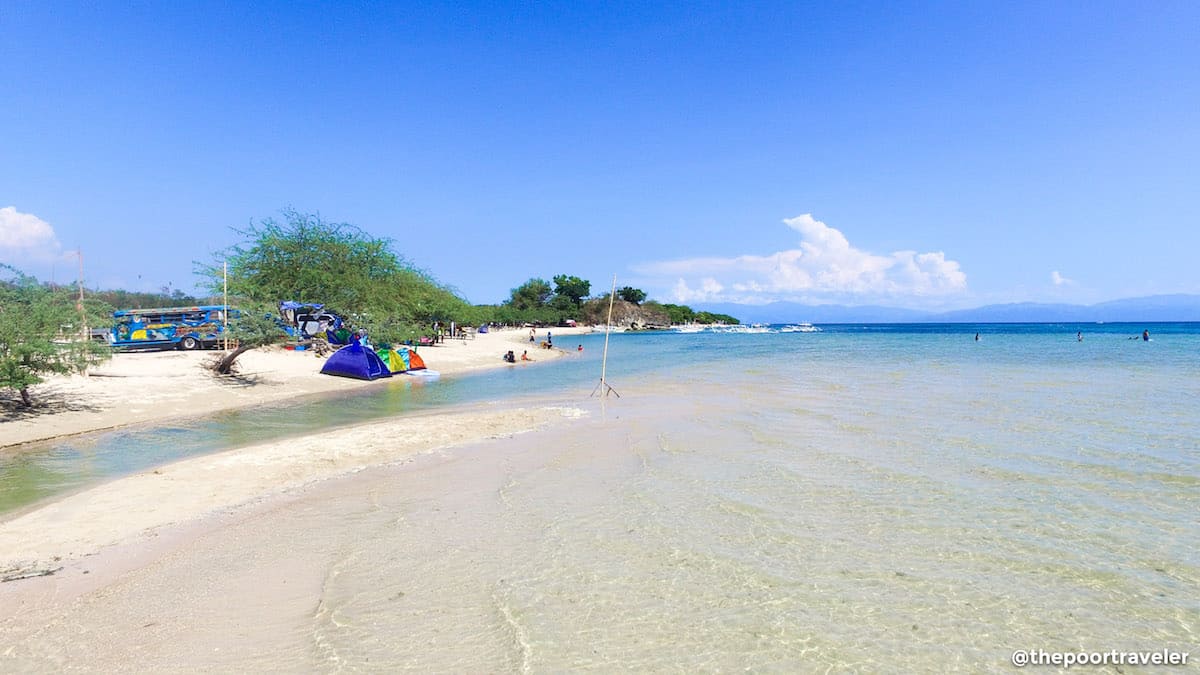 These days, the go-to camping destination is Manuel Uy Beach Resort, which is pocket-friendly. More info here: Manuel Uy Beach Resort.
DAY TOUR
Adult: P150
Senior Citizen: P105
Children (6 years old and below): FREE
OVERNIGHT FEE
Adult: P250
Senior Citizen: P175
Children (6 years old and below): FREE
RENTAL FEES
Same price for day tour and overnight.
Table and chairs: P250 for 1 table and 2 long benches
Tent Rental (up to 3pax): P500
Grill Station: FREE
Shower and Restroom: FREE
Power bank for rent: P50
Electric stove for rent: P50
Rice cooker for rent: P50
CAMPING FEE
If you bring your own tent, you'll need to pay the campsite fee. The rates vary according to the size of the tent (or the number of occupants).
1-4 pax (195 x 195 x127 cm): P200
5-10 pax (230 x 230 x 165 cm): P300
11-15 pax (275 x 275 x 178 cm): P700
16-20 pax (305 x 305 x 203 cm): P900
20+ pax: contact the management
If you don't have a tent, you can rent one at the resort. It costs P500 per night (good for up to 4 pax).
---
Stilts Calatagan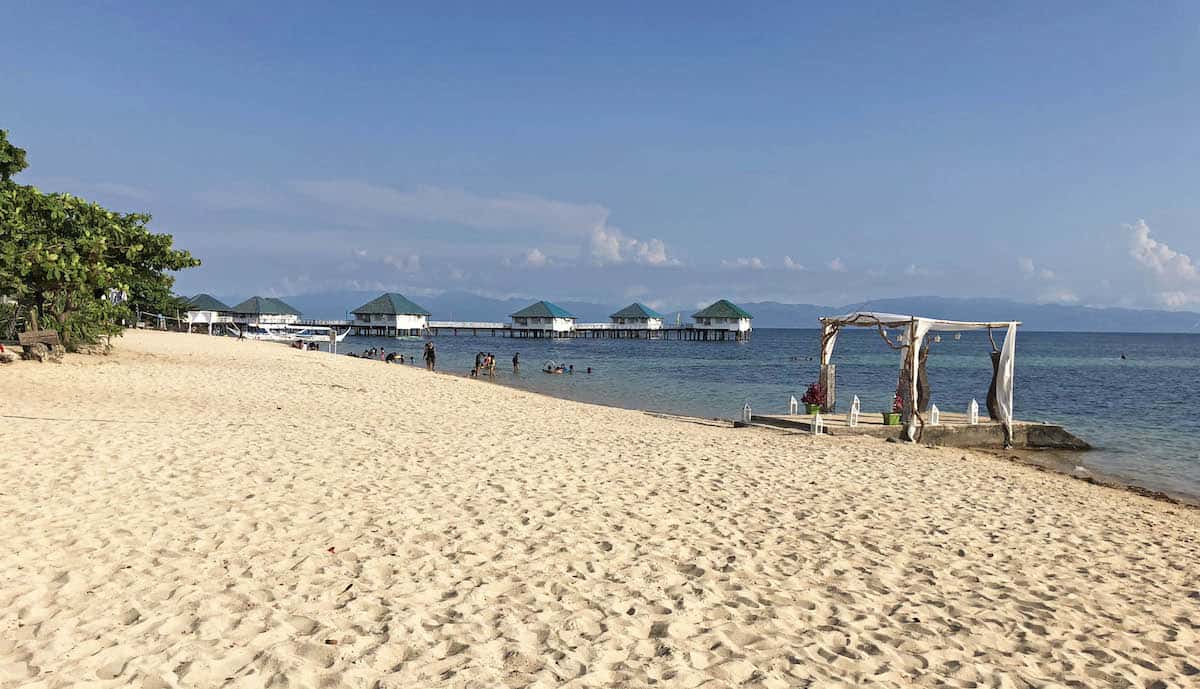 Stilts Calatagan also allows campers to pitch a tent in their designated areas within the resort, for a higher fee. You'll find their rates here: Stilts Calatagan.
ENTRANCE FEE (per person)
Peak season: P385
Off-peak season: P350
If you bring your own tent, you only need to settle the camping fee. Below are the rates:
CAMPING FEE (per person)
Peak rate: P770
Off-peak rate: P700
---
Calatagan Beach Resorts
But if you want a more comfortable stay, you can opt to reserve a room at a beach resort or book an entire beach house. Here are some of your options.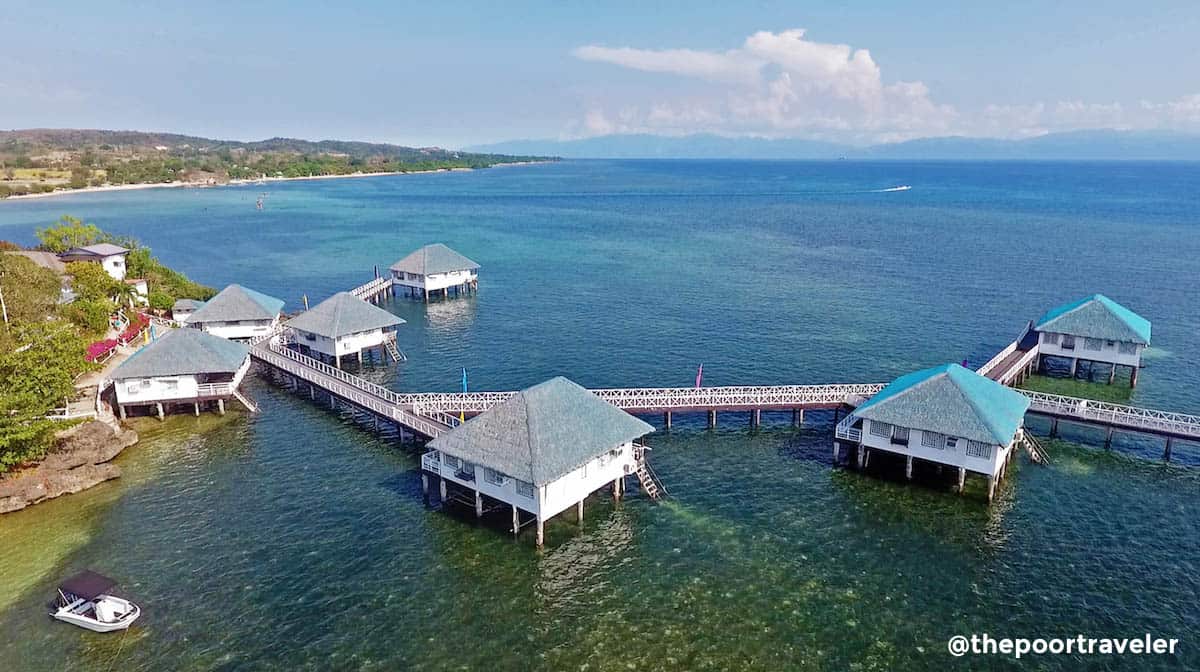 ---
PLACES TO VISIT IN CALATAGAN
Cape Santiago Lighthouse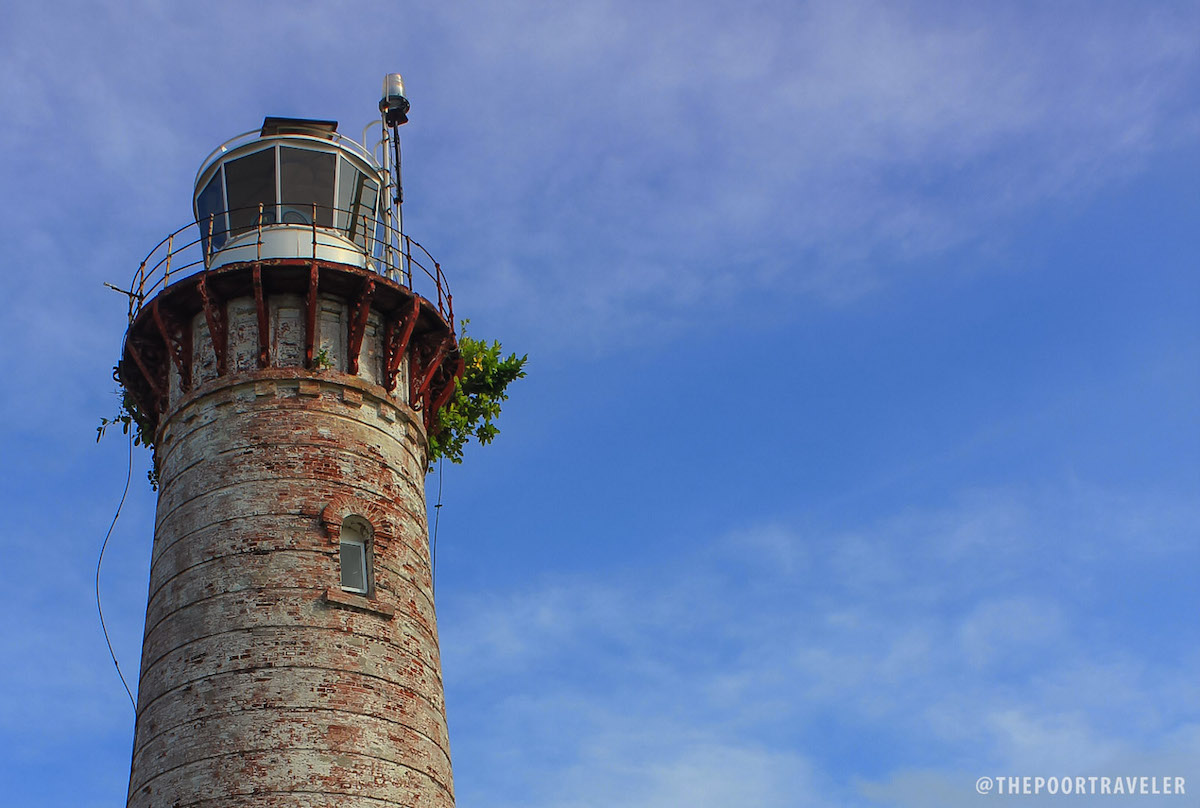 Built in 1890, it is one of the oldest lighthouses in the Philippines that continue to function. The construction began on December 15, 1890, led by Engineer Magin Pers y Pers, and was completed by Guillermo Brockman. Although most commonly known as Calatagan Lighthouse, it is known by many names including Faro de Cabo de Santiago (or Cape Santiago Lighthouse) or Punta de Santiago Lighthouse, after Don Santiago Zobel who donated the land where it stands. The lighthouse is a dominant structure in the area — an imposing 51-ft tall white and red brick tower amidst the green paradise. Its architecture reflects the period it was built.
---
Starfish Island and Little Boracay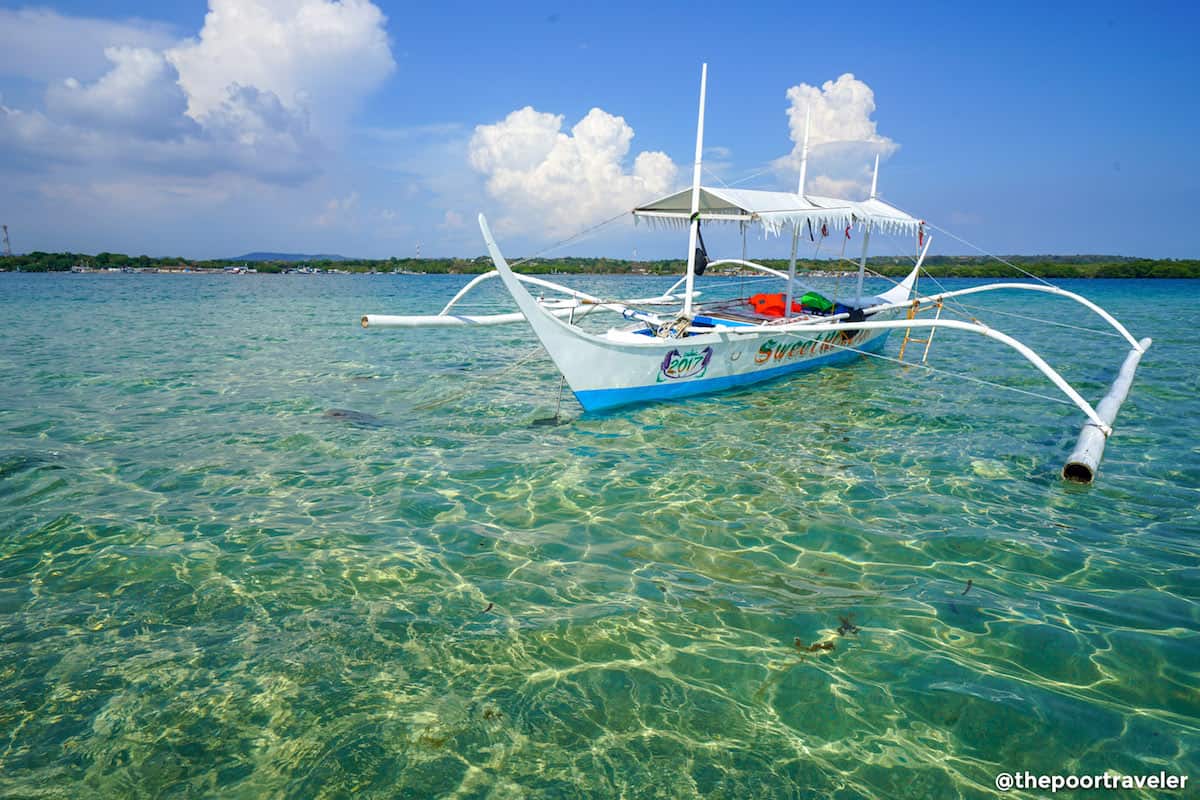 These are two separate sand bars. Both appear only at low tide.
Most resorts offer a boat tour to these sites. The cheapest, back when it was still open, was Manuel Uy Beach Resort, from where you can join a group tour. The rates are P200 per hour and P100 per additional island. There are usually 2 stops: Starfish Island and Sand Bar. Hence, the common cost of the tour is P300 per head. But if you're alone or a party of two, you can charter a "special" boat tour for P850.
---
Aquaria Water Park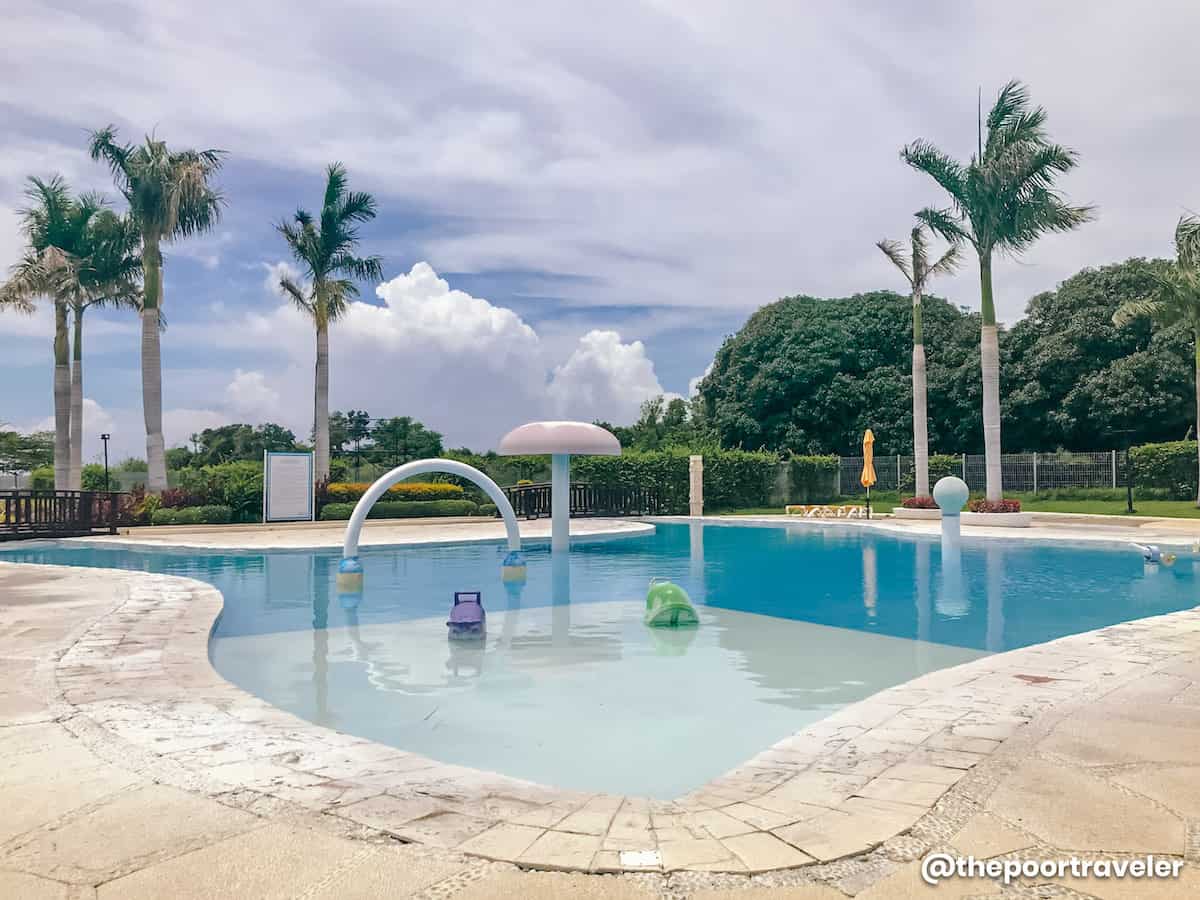 A playground for kids and kids-at-heart. Zoom down a slide and make a splash in one of their pools! Want to go extreme? Hop onto a jet ski or a banana boat! They also have a 525-meter beach, strewn with sugary sand, where you can also play beach volleyball or soccer. For inquiries, call (02) 553-8888 local 23.
---
EZ Museum
Museo de Enrique Zobel (EZ Museum) is a museum dedicated to Enrique Zobel, his family, and the town of Calatagan. Aside from showcasing family memorabilia and informative pieces about the history and culture of the municipality, the museum also organizes tours and arts and crafts sessions. It also houses a souvenir shop and a cafe.
---
Burot Beach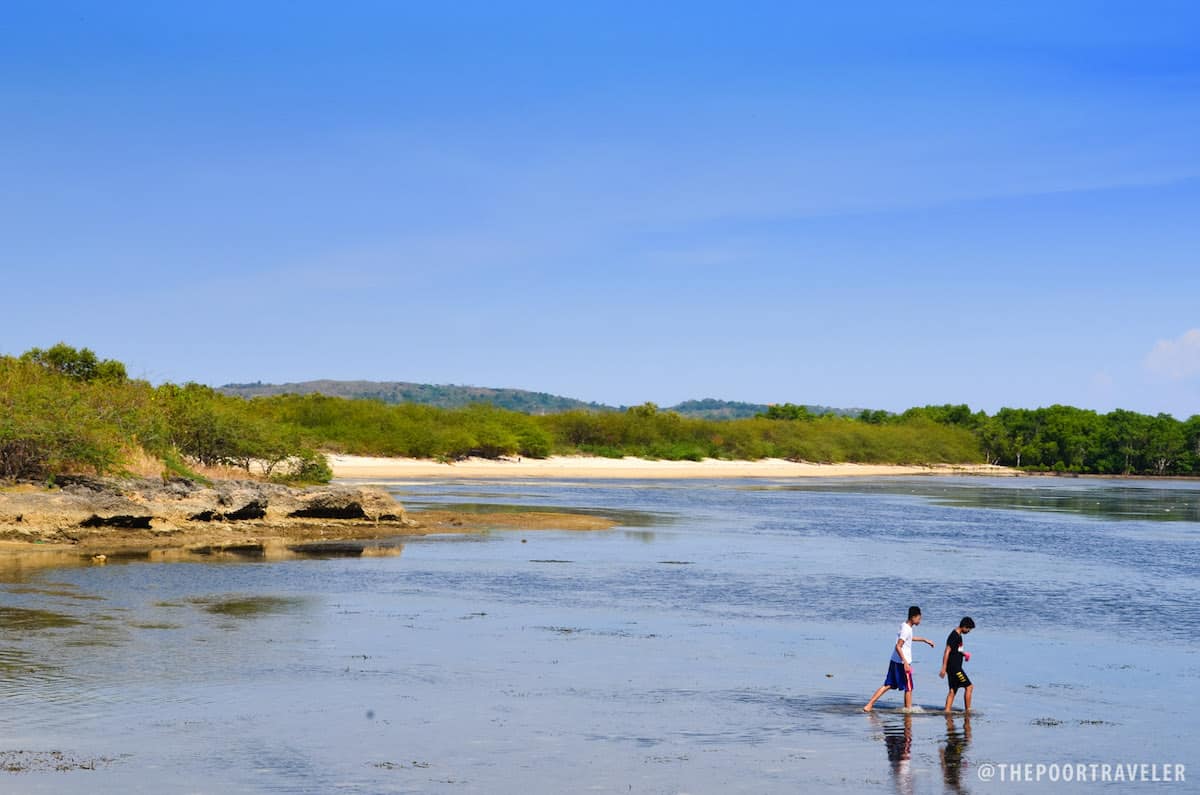 Burot Beach is one of the many coves that lace the western coast of Punta de Santiago. It lies on the same side of the cape as the Punta de Santiago Lighthouse. Unfortunately, this beach is currently CLOSED. No word yet on when it will be open again to the public, or if it will ever be open again.
---
Stilts Calatagan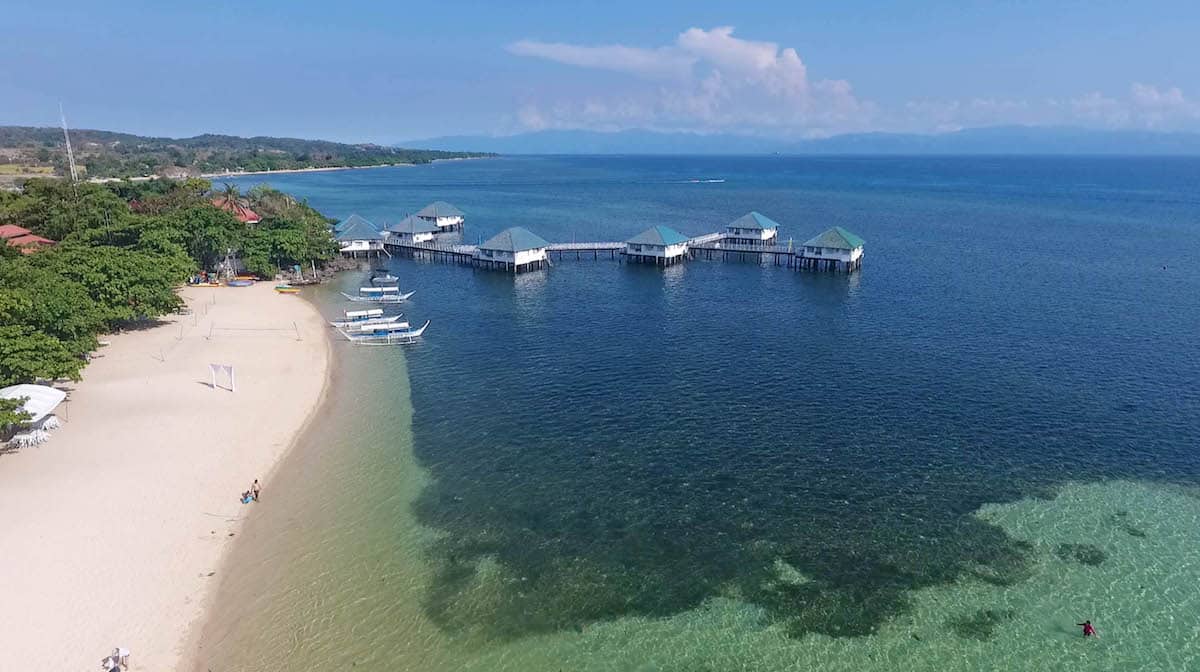 Stilts Calatagan has three beaches, which makes it a great choice for sun-worshippers. You don't need to stay overnight to enjoy the resort. Day-trippers are welcome for a fee (P385).
They also offer a wide range of activities. Here are the rates:
ATV RENTAL
Basic tour (45 minutes): P850/driver + P250/back rider
Complete course (1 hour, 15 minutes): P1250/driver + P300/back rider
GUIDED MANGROVE BOAT TOUR
P1000 per hour (good for 2 pax)
P500 per 30-minute extension
SANDBAR & SNORKELING TOUR
P1500 (1.5 hours), up to 5 pax
Mask & snorkel set: P75
SCUBA DIVING
Intro dive (1-2pax): P3500/pax (1 hour, 45 mins)
Intro dive (3+ pax): P2500/pax
Fun dive (for certified divers): P1200-3500/pax (depending on group size)
OTHER ACTIVITIES:
Stand-up Paddle: P350/hour
Single kayak: P250/hour
Tandem kayak: P350/hour
Pedal Boat: P400/hour
Speed Boat: P1500/hour (up to 3 pax)
Banana Boat: P375 per pax (minimum of 5 pax)
Mountain bike: P250/hour
---
SAMPLE CALATAGAN ITINERARIES
Below are two sample itineraries with breakdown of expenses. The first is for a day tour, and the other for an overnight stay. Please note that both itineraries assume you're a group of 4 people, splitting the costs of some items and bringing your own food.
Day Tour Itinerary
The itinerary below is just a sample. Feel free to make the necessary adjustments if you have other needs and preferences.
06:00 am – Bus to Calatagan, P180
09:30 am – Buy food at Calatagan Public Market, P100
10:00 am – Tricycle to Manuel Uy Beach, P50 (P200/4pax)
10:30 am – Pay Calatagan Environmental Fee, P30
10:35 am – Arrival at Manuel Uy Beach, Entrance: P150
11:00 am – Island hopping: P375
12:30 nn – Lunch
01:30 pm – Swim
03:00 pm – Pack up, trike to town proper, P50 (P200/4pax)
04:00 pm – Travel back to Manila, P180
If you follow this itinerary, prepare to shell out at least P1200 (USD23, EUR21, SGD32).
---
Overnight Itinerary
This itinerary will give you more time to enjoy the beach. Bring your own water and snacks.
DAY 1
06:00 am – Bus to Calatagan, P180
09:30 am – Buy food at Calatagan Public Market, P150
10:00 am – Tricycle to Manuel Uy Beach, P50 (P200/4pax)
10:30 am – Pay Calatagan Environmental Fee, P30
10:35 am – Arrival at Manuel Uy Beach, Entrance: P250
10:50 am – Pitch tent, Camp Fee: P50 (P200/4pax)
11:00 am – Lunch
01:30 pm – Island hopping: P375
03:30 pm – Rest
05:30 pm – Watch sunset
07:00 pm – Dinner
09:00 pm – Sleep
DAY 2
06:30 am – Morning swim
08:00 am – Freshen up, pack up
09:00 am – Tricycle to Lighthouse, P12.5 (P50/4pax)
09:30 am – Tricycle to town proper, P50 (P200/4pax)
10:00 am – Travel back to Manila, P180
This itinerary will set you back P1400 (USD27, EUR24, SGD37) excluding other possible miscellaneous expenses like snacks.
If you have your own ride and you have more time, considering trying one of the popular restaurants in Nasugbu like Kainan sa Dalampasigan or El Cocinero by Chef Arnaldo on your way back to Manila. You can also make a stop in Tagaytay.
You can further bring down the cost of either itinerary if you form a bigger group.
---
OTHER TIPS FOR THE POOR TRAVELER
The Calatagan government implements a tourism and environmental fee: P30. It is usually collected by resorts upon entry. You only need to pay it once, so if you've already paid it at Manuel Uy Beach and you're visiting another resort, just show your Environmental Fee slip.
Bring insect-repellant lotion. I have to say, the very first time I contracted was here in Calatagan. That was eons ago, but I still highly encourage you to protect yourself from mosquitoes.
Leave no trace. Don't leave trash on the beach. Whatever you bring to the place, take them with you when you leave. Leave nothing but footprints!
Use coral-friendly sunscreen. A study conducted by Archives of Environmental Contamination and Toxicology revealed that many sunblock products contain chemicals like oxybenzone, benzophenone, and parabens that are harmful to marine life. Choose brands that do not contain these chemicals.
Bring a hat, light scarf/wrap or anything that can protect you from the sun. Island hopping boats don't have a tarp cover so you're pretty exposed to the sun.
---
FREQUENTLY ASKED QUESTIONS
When is the best time to visit Calatagan?
January-May, when the Amihan trade winds prevail. This period is also part of the country's dry season, so expect little to no rainfall on most days.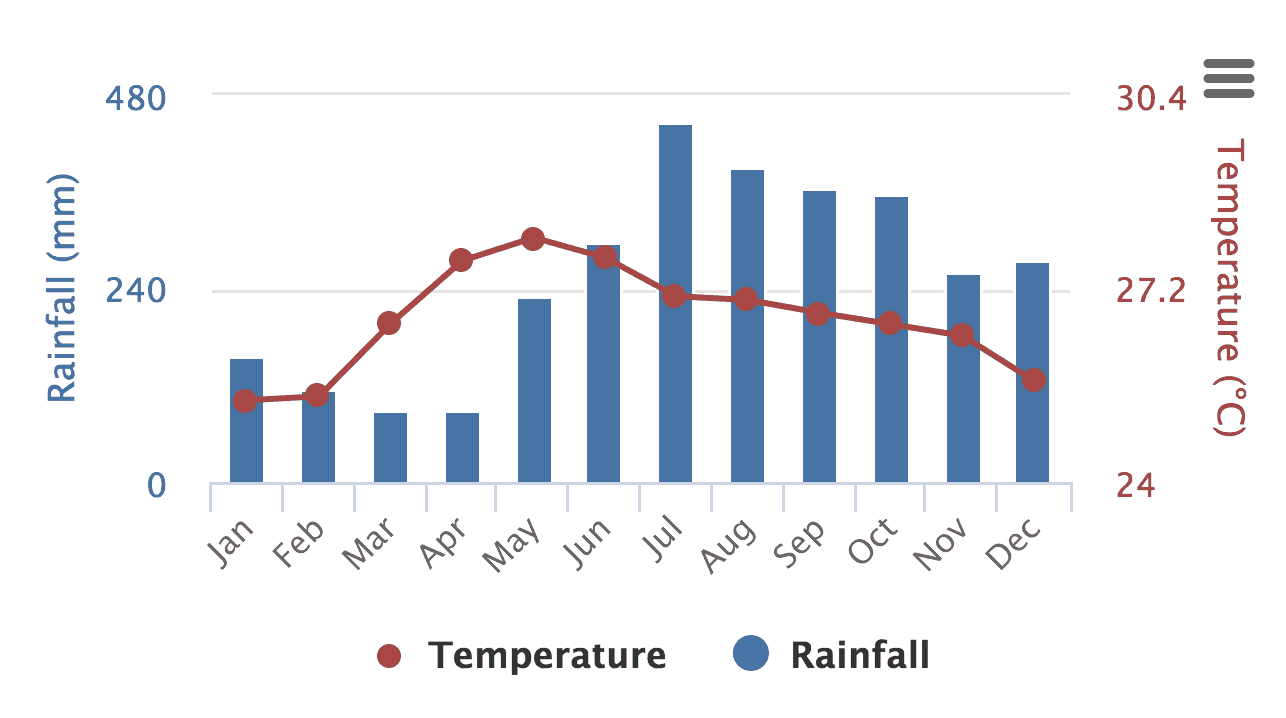 However, note that March-May is widely regarded as the Philippine summer, which is when students are on school break and employees go on vacation. If you must travel within this period, avoid the weekends and the holidays (especially the Holy Week) because the thick crowds will probably spoil the fun and make the beaches less appealing.
I personally enjoy traveling around Batangas (or the Philippines in general) in January-February.
What type of power plug and socket is used in Calatagan?
Electricity Info: 220V, 60Hz. Socket Type A, mostly.

Are there shower rooms and restrooms in Manuel Uy Beach Resort?
YES. They're located on Beach 2.
Can we bring outside food from into the resort?
Depends on the resort. Manuel Uy Beach allows it. You're actually encouraged to do that because aside from a small sari-sari store, there is no other source of food on site. But at Stilts Calatagan, bringing in food or drinks will incur a corkage fee.
What time is the last trip back to Manila?
Some say the last trip bound for Manila is at 4pm, others say it's at 6pm. I'm not sure which one's right. I forgot to confirm at the terminal. 😞
---
2️⃣0️⃣2️⃣0️⃣ • 1️⃣2️⃣ • 2️⃣1️⃣