A more updated version of this article can be found here: Masasa Travel Guide
It's easy to spot the municipalities of Mabini and Tingloy on the map. Occupying most of the Calumpang Peninsula, Mabini separates the southwestern waters of Batangas into Balayan Bay to the west and Batangas Bay to the east. Tingloy, on the other hand, is composed of Maricaban Island and surrounding islets that pepper one part of the Verde Island Passage, the center of center of the world's marine biodiversity according to a 2007 Smithsonian Institute study.
WHAT'S COVERED IN THIS GUIDE?
Understanding Anilao
Anilao is a barangay in Mabini. Tucked in the northern coast of the peninsula, it is regarded by many as the birthplace of scuba diving in the Philippines. Thanks to its proximity to Manila (only 3 hours away), it has become an ideal destination for divers, especially to beginners who may be a bit hesitant to travel to the far corners of the country for a first dip. The hidden wonders it keeps in its depths are no longer secret, but they continue to amaze curious souls.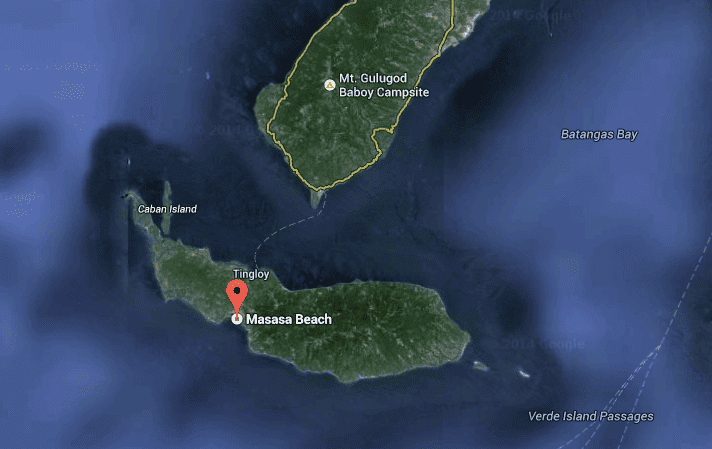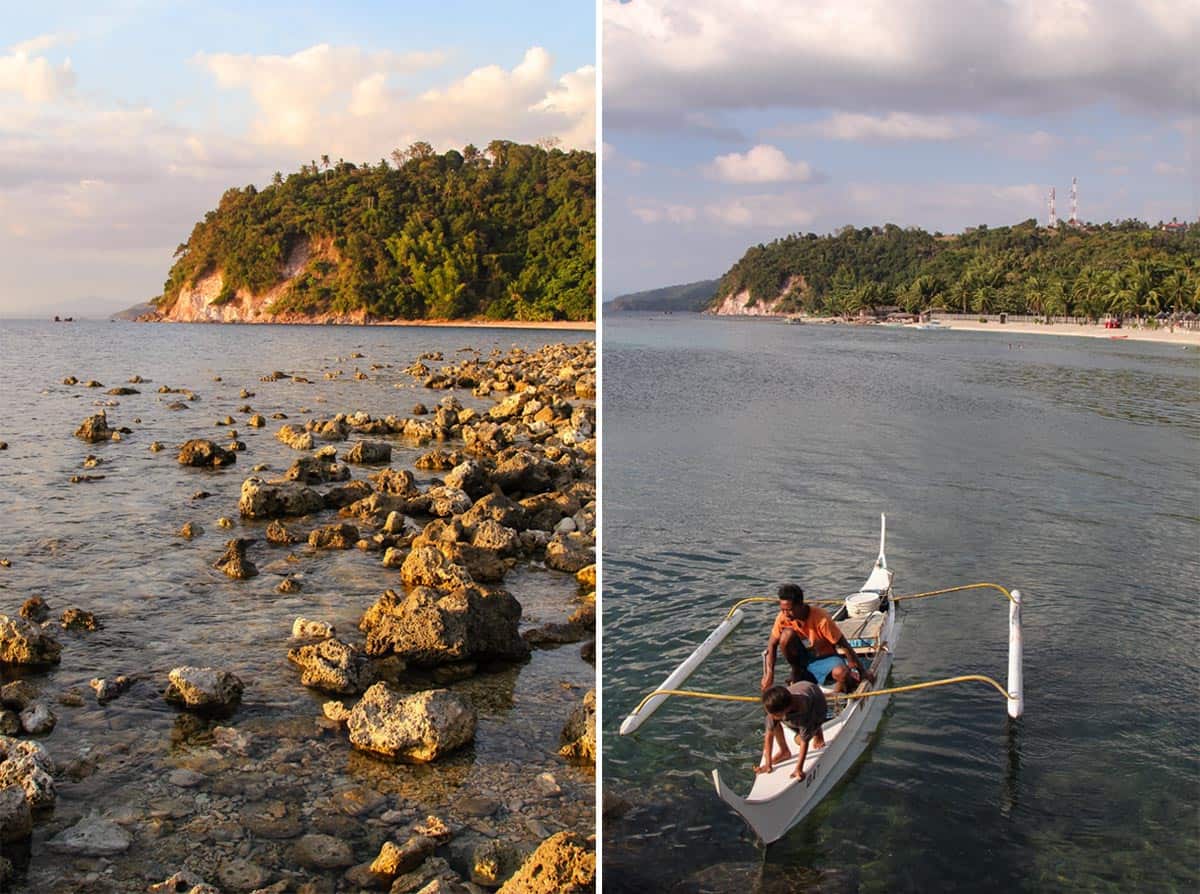 But there's more to Anilao than its treasure-trove in the ocean.  In between the rocky cliffs are short strips of sand for those who can't go below the surface.
Understanding Masasa Beach, Tingloy
Masasa Beach is the best beach in Tingloy, only Batangan municipality that is mostly not on the main island of Luzon. Its main island is Maricaban, a fish-shaped island off the tip of the peninsula and in between the two major bays. Its most popular destination is Sombrero Island, which many mistakenly assume to be part of Anilao because island hopping tours begin there.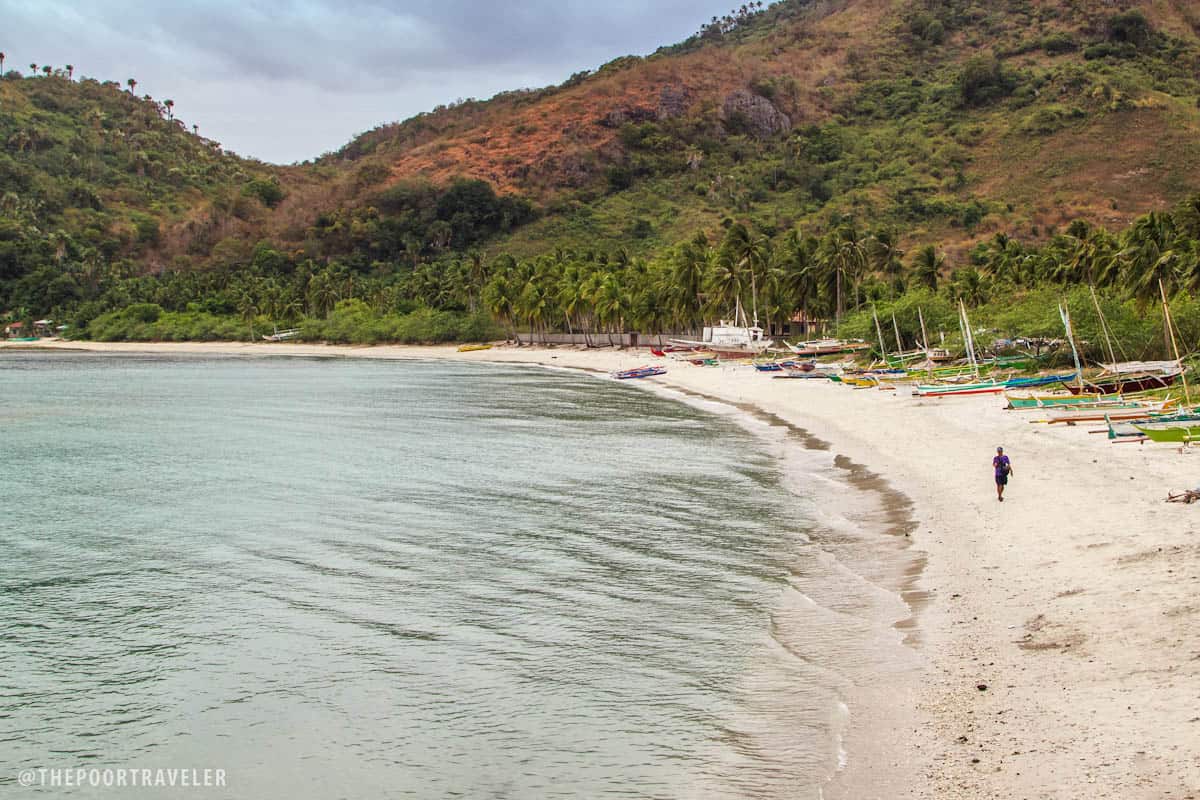 How to Get to Anilao and Tingloy, Batangas
If you're taking public transportation, here's what you should do:
1. Take bus going to Batangas City. Alight at the Grand Terminal.
There are terminals in EDSA-Kamias and Cubao in Quezon City, LRT-Buendia and Taft in Pasay City.
Try to leave in the early morning to dodge the traffic.
If you choose a bus with a CALABARZON sign, travel time will be much shorter because it will bypass several towns and cities (Lipa, Tanauan, Malvar, etc.). Travel time is less than 2 hours. Otherwise, it can take as long as 3 hours.
Fare is P120-P180 depending on your point of origin and route.
2. Ride a jeepney to Anilao. Get off at the final stop, the Mabini Multi-purpose Port (aka Anilao Port).
Travel time: 40 minutes. Fare: PhP 37.
From here you may take a tricycle to your resort, if you're staying here.

There is a Tourism Office in the area if you need help on anything travel-related.

If you're not spending the night here, a day tour is also possible. You will find boats that you may rent for an island hopping tour that can also take you to the beaches of Tingloy.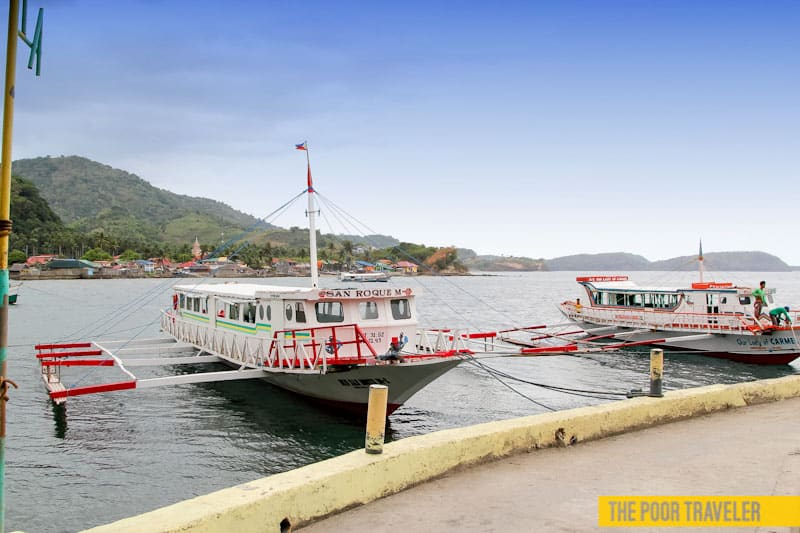 If you're spending a night or two in Tingloy, here's how to get there:
3. At Anilao Port, take the public boat to Tingloy Port.
To maximize your stay, be sure to catch the 10:30am trip.
Travel time: 45 minutes – 1 hour. Fare: PhP 70.
You will disembark at Tingloy Port. It's a sleepy town and there's not much to see in the town center.
4. At Tingloy Port, take a tricycle to Masasa Beach. It will drop you off on the start of the walking trail to the beach!
That's it. Welcome to Tingloy!
Where to Stay in Mabini
There are dozens of resorts dotting the map of Mabini, many of them beachfront. Note that some are not really part of Anilao but in other neighboring barangays. Here are some of them:
Anilao Scuba Dive Center
Scuba Bro
Pier Uno Dive Resort
Eagle Point Resort
Mayumi Resort
Aquaventure Beach Club
Bambu Villa Resort
If you're climbing Mt. Gulugod Baboy, overnight camping makes most sense. Just go on an island hopping tour the next day before leaving to make the most out of your trip.
Where to Stay in Tingloy
In Masasa Beach, camping is no longer permitted. You may choose to stay at the following:
Homestay. I have tried the home of Councilor Florencio Mandanas in Poblacion.
P150 per person.
Contact no: +639053078654 / +639178414715
CianyBlanc Inn. Also in Poblacion. (I haven't tried this but the details are below.)
PhP 700 per room.
Contact no.: +63 905 451 6664
Maricaban Island Resort
Contact no: +63 917 894 6742
Places to Visit in Anilao and Tingloy
Here are some sites that are worth checking out. Note that the first three may all be visited on one tour. Just tell your boatman that you want to make a stop at all three. Boat rental usually costs P2500 (good for 10pax), but it is still negotiable.
Sombrero Island

. A hat-shaped rocky island surrounded with nice, glittering white sand. Accessible both from Tingloy and Anilao.

Masasa Beach. Tingloy's best-kept secret. A short but pristine beach just a tricycle ride from Poblacion.
Sepoc Point. Another white sand-glazed tip of Maricaban Island. May be included in island hopping tours.
Mag-asawang Bato. Two rock formations atop a hill that can be reached from Masasa Beach.
Mt. Gulugod Baboy. Literally means "pig's spine" because of its appearance. It is a range of three hills (Pinagbanderahan, Gitna, and Gulugod Baboy at 525 meters above sea level) that runs across the Calumpang peninsula, perfect for beginners. From its summit, you can have a good view of Balayan Bay, Maricaban Islands, and, on a clear day, Verde Island and Mindoro. The trek starts at Philpan Dive Resort.
Anilao Beaches. There are also some nice beaches in Anilao, hiding between rocky promontories. You can spot them even from the port.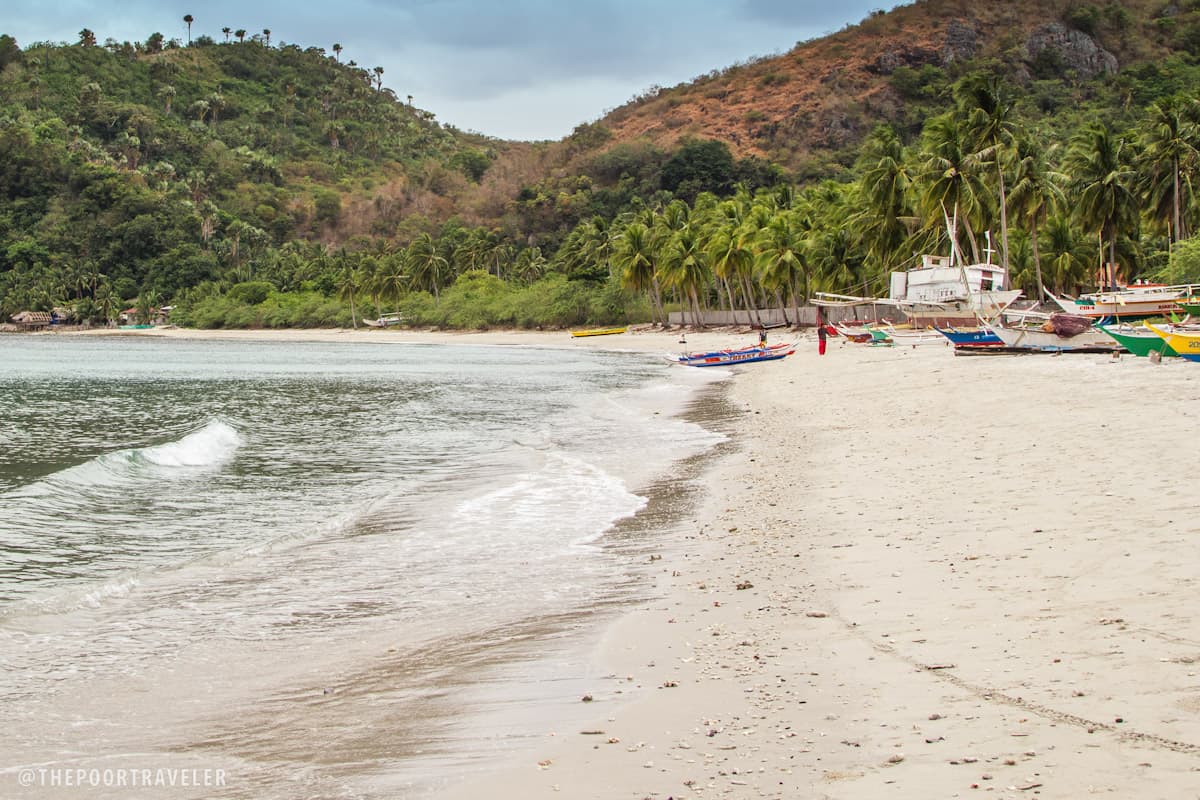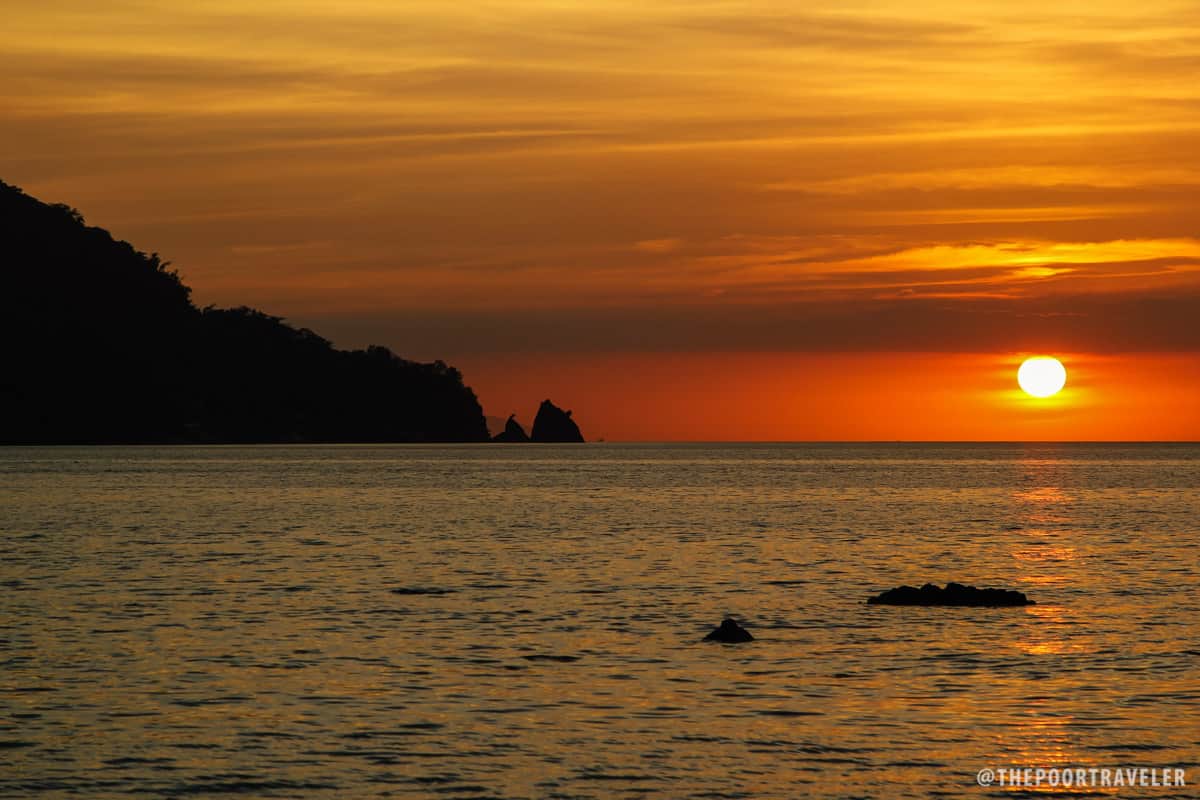 You might also want to drop by Anilao Public Market located just beside the port to shop for lunch ingredients.
Sample Itinerary
Below is a sample weekend itinerary for non-divers. Tweak this according to your schedule and needs.
Day 1: Gulugod Baboy
07:00 am – ETD JAM Bus Terminal (Buendia or Kamias)
10:00 am – ETA Batangas Grand Terminal
10:30 am – ETD Batangas Grand Terminal (Jeepney to Anilao)
11:20 am – ETA Anilao, Lunch, Rest, Prep for Hike
01:40 pm – Take tricycle to Philpan Dive Resort
02:00 pm – Start climb
04:00 pm – Set up camp, explore summit, sunset viewing
06:30 pm – Dinner
10:00 pm – Lights out
Day 2: Tingloy Island Hopping
05:30 am – Wake up, sunrise viewing
06:45 am – Breakfast preps
09:00 am – Break camp, start descent
10:40 am – ETA Philpan Dive Resort
11:00 am – Back at Anilao Port for island hopping tour
11:15 am – Buy lunch ingredients at Anilao Public Market
11:40 am – TOUR! Sombrero Island, Masasa Beach
05:00 pm – Back at Anilao Port
06:00 pm – Leave for Batangas City (Grand Terminal)
07:00 pm – ETD Batangas Grand Terminal
09:30 pm – ETA Manila
Budget Breakdown
Here's a summary of the possible expenses. This should give you a ballpark figure of how much to prep for this trip but in no way perfect. This should only serve as a guide.
Note that you would not encounter everything above. For example, if you don't plan on staying overnight in Tingloy, then ignore the boat fare to Tingloy. Likewise, if you only wish to see Masasa Beach and not the other islands, ignore the island-hopping tour because you can easily reach it by taking the public boat to Tingloy.
Transportation
Bus fare to Batangas City: P120-P180
Jeepney fare to Anilao: P37
Boat rental (island hopping tour): P2500* per boat
Public boat fare to Tingloy: P70
Tricycle ride to Masasa Beach: P30
Registration/Entrance Fees
Masasa Beach: FREE
Sombrero Island: P150
Gulugod Baboy: P20
Diving
Rates vary greatly (depends on the resort offering it). Packages for diving courses usually include accommodations, equipment, and dive assistant fee. But below are the cheapest we found:
– Beginner course: as low as P8000.
– Intro to Scuba Session (in a pool or pool like conditions): as low as P3000.
Your food expenses depends on you, of course. There are carinderias near Anilao Port that offer a meal from P30-P60. If you're a group, you might also want to consider buying ingredients from the market and just prepare the food yourselves.
The boat rental for the island hopping tour is P2500 per boat. Boats in Anilao usually can carry up to 10 passengers. Just divide the cost by how many you are in the group. The bigger the group, the smaller the per person expenses.