Update: Cafe Milflores might no longer be open for business.
2012 • 4 • 27
Prince Harry stood by the entrance to a dainty cafe at the heart of Batangas City.
Well, it wasn't really Prince Harry but a life-size standee that seemed to welcome visitors. Beside him was a faceless bride that can be anyone who wishes to take a picture beside the wooden, inanimate prince. If that wasn't quirky enough for us, we just needed to step inside and we were convinced it was the most eccentric coffee place the province of Batangas has ever seen.
Cafe Milflores stands prettily at the corner of Dandan and Panganiban Streets, right across Plaza Mabini in Batangas City. It's not difficult at all to spot as its pastel colors stand out in a sea of greens and grays. Walking into this impressive cafe is like entering a little girl's fantasy complete with small balloons, bright lanterns, and handsome images of Princes William and Harry.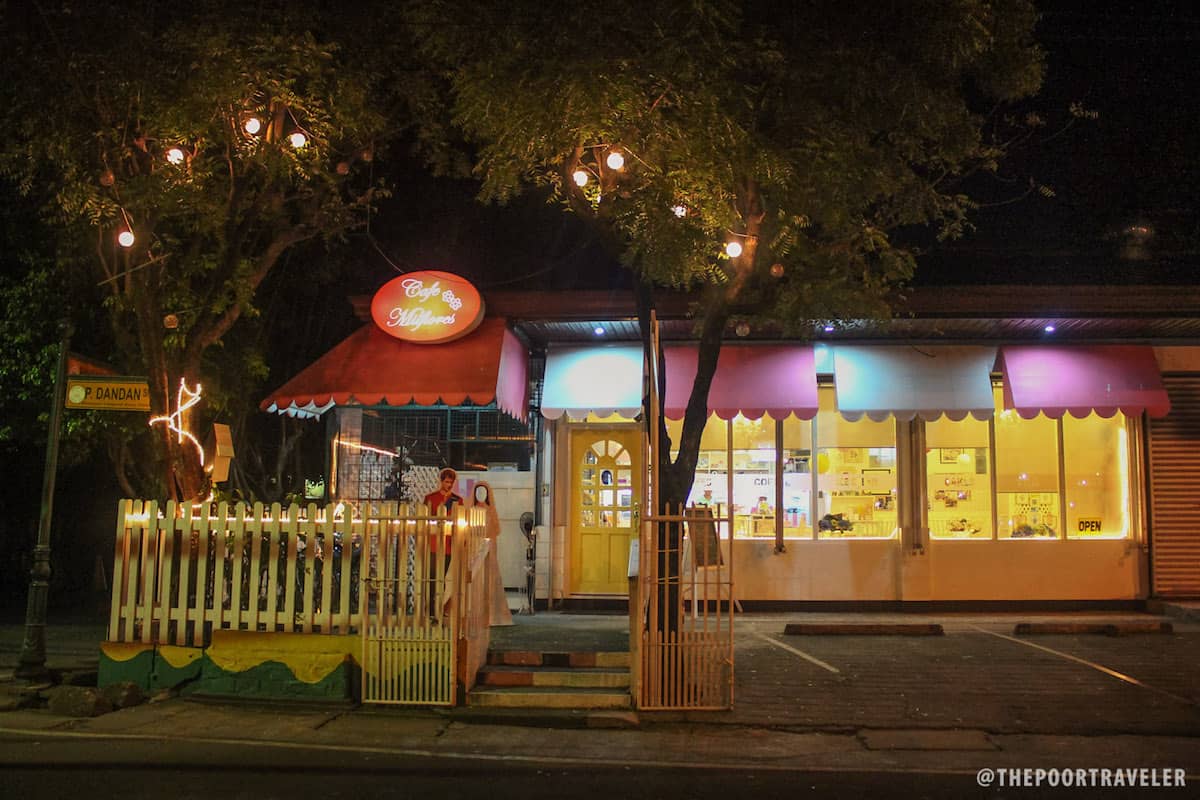 "Calm down. You can still marry Harry," says one stationery pressed against the table by a glass cover. Next to it were photos of the Royal Princes. "Harry's still single," assures one framed poster hanging on the wall. "Keep calm and eat cupcakes," orders the other poster beside the British Union Jack.
In one corner lie a very comfortable sofa that customers may use. There are six to seven single tables with baby pink and sky blue chairs arranged below colorful rounded lanterns hanging overhead.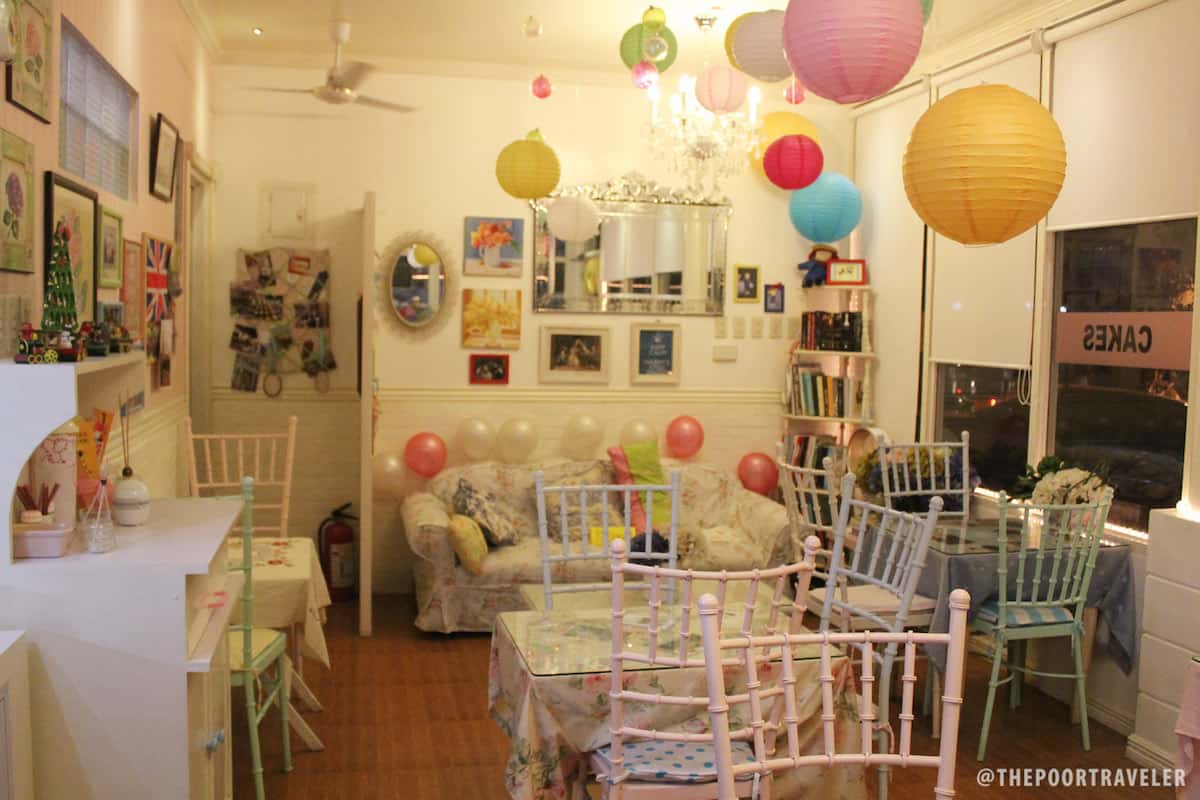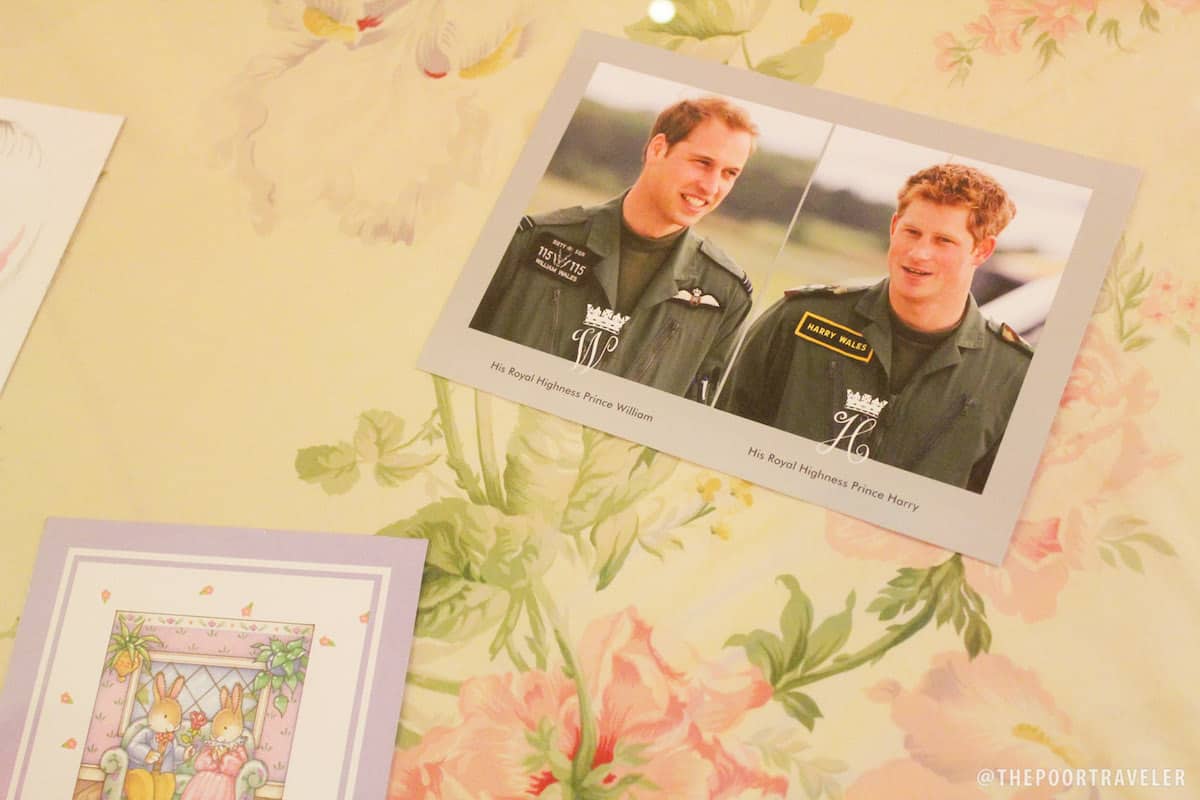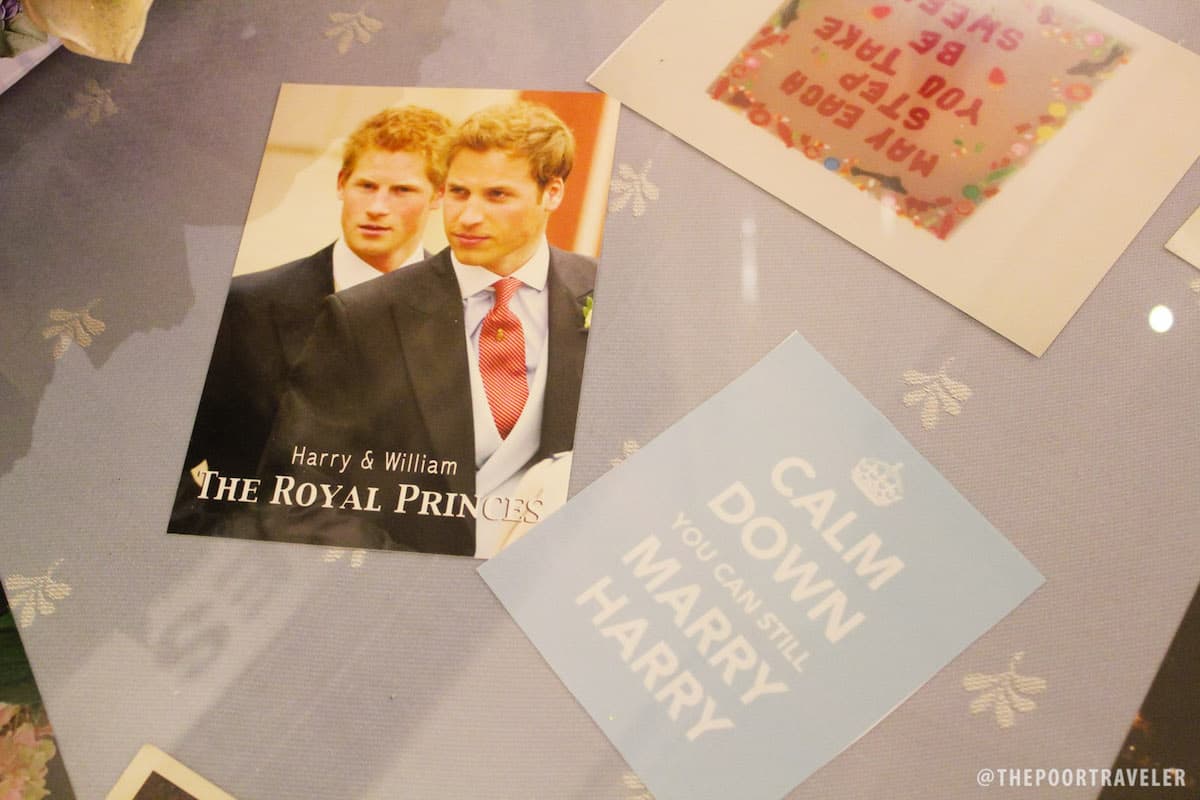 Before we got lost in this little sweet dreamland, we composed ourselves and placed our orders. The waiters and cashiers were very friendly and cheerful, exchanging jokes with us as we voiced out what we thought about the place. They even offered to take photos of us without us asking. Upon their recommendation, we ordered Choco-almond Fudge and Toblerone Cheesecake.
The Choco-almond Fudge was phenomenal. It was moist and soft and not too sweet, unlike most chocolate cakes out there. The crispy almonds topping our slice complemented the sweetness of the cake. It also sat on a zigzag of caramel that added more flavor to it. Overall, we were delighted with this one.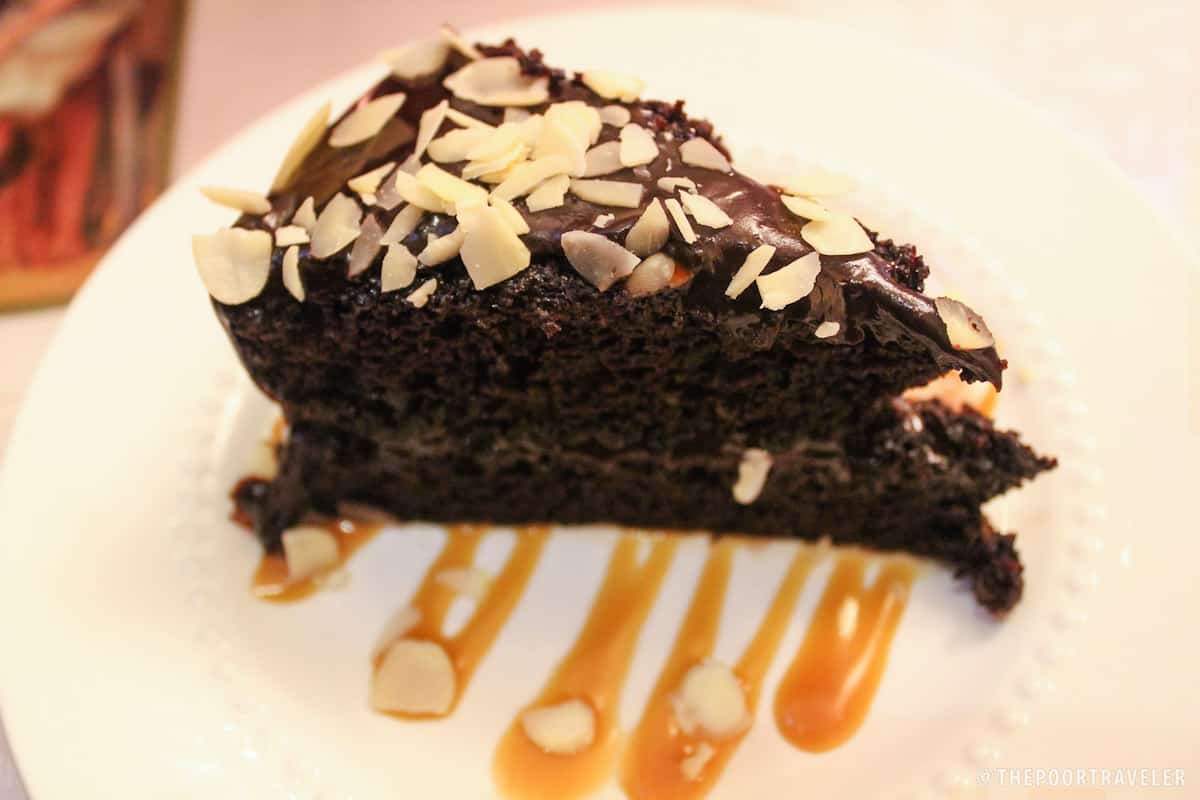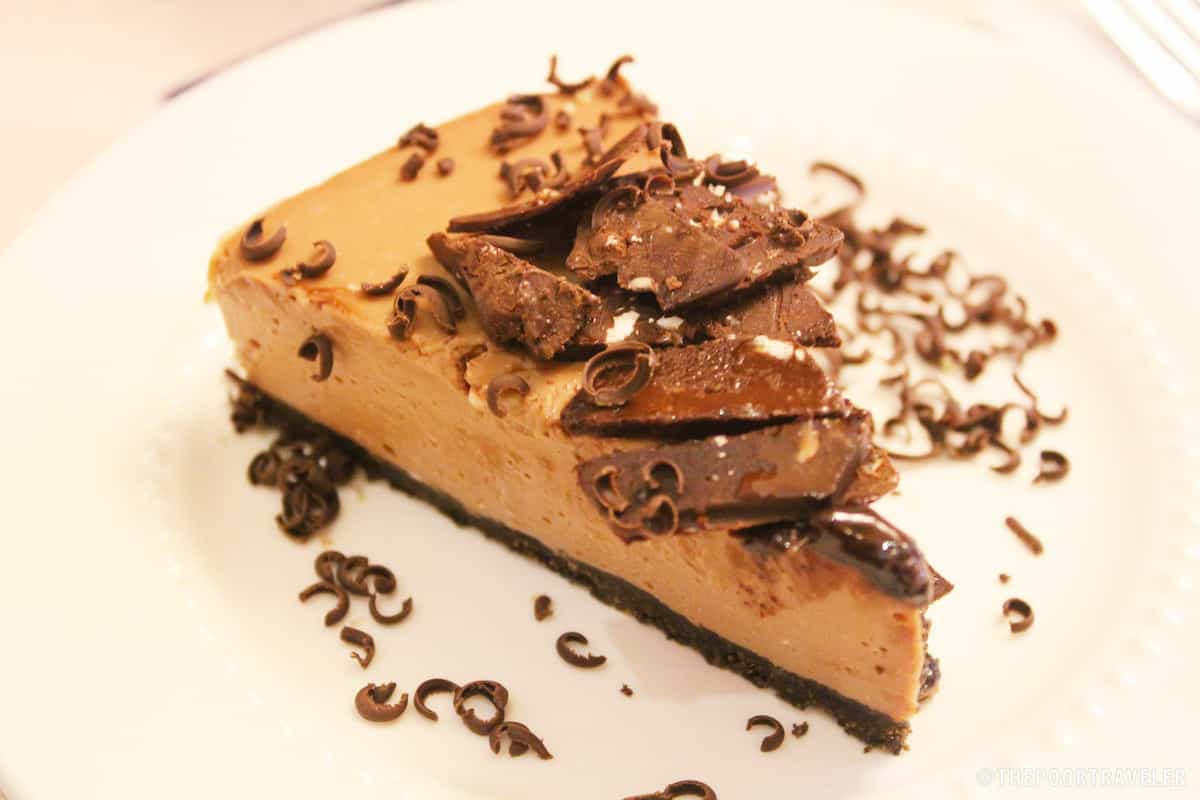 The Toblerone Cheesecake, on the otherhand, was a bit of a letdown perhaps because we didn't expect its consistency to be gelatinous. Its texture was more like jelly than cheesecake. Although we appreciated the presentation, its jelly-like behavior on our tongues kind of got in the way of the taste.
Nothing much can be said about their lemonade as they tasted pretty average. They serve lemonade in two colors — pink and yellow — but they tasted exactly the same, which was expected since the waiters told us that only the color varied.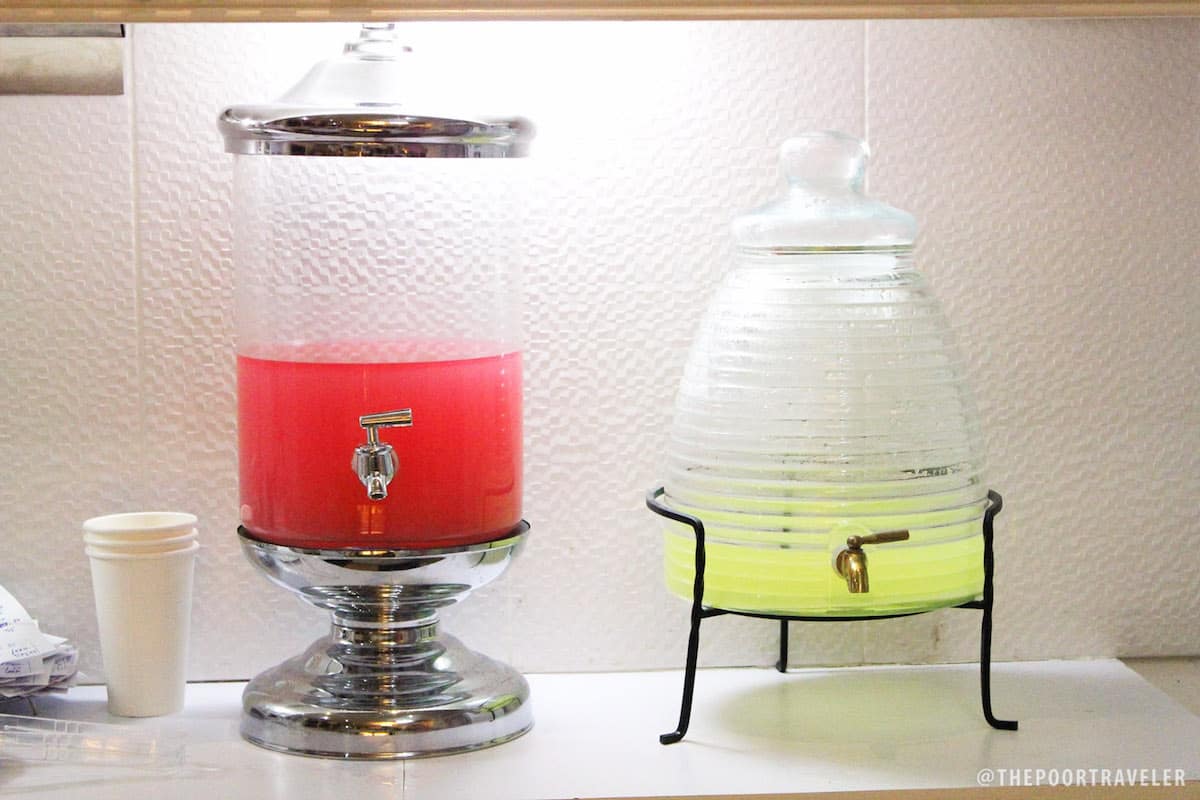 We just had our dose of isaw and barbeque right outside the cafe before we came here so we were pretty full already. We wish there was more space for more food in our tummies so we could try the other cakes. All the other cakes and cupcakes on display were equally mouth-watering.
Overall, we enjoyed our time at Cafe Milflores. We stayed too long, quite frankly, because we were really in love with the ambiance, which is probably the cafe's greatest strength. The view of the park across the street also made our royal moment here more enjoyable. Certainly a must-try in Batangas City.
Cafe Milflores
12A P. Dandan St. cor P. Panganiban St., Batangas City, 4200 
Operating Hours: Tue – Sat: 2pm-9pm 
+(63) (927) 548-7680