TAIWAN VISA-FREE ACCESS for Filipinos is extended until July 31, 2019! If you're planning a trip soon, here's our Taipei Budget Travel Guide with sample Taipei Taiwan itinerary, hotel and tour recommendations, and other useful tips! Last updated: September 2018.
When people ask me what my favorite destinations are, I have a difficult time responding. To me, a "favorite destination" can mean many things. It can mean a place that I totally fell in love with during my visit. But it can also mean a place where I would want to stay for a looong time or maybe for good. There's no thin line between these two favorites. For example, the most memorable trip I ever had was in the Australian Outback, but I don't think I would enjoy staying a month, much less spending the rest of my life there.
In my library of travel experiences, filed under where-I-want-to-settle is Taiwan. It was a surprising addition to a very short list previously occupied only by Thailand and Japan. Taiwan was never in my bucket list, but as early as my first day in Taipei, I realized it was a travesty not wanting to see this island. I had been to Taiwan twice since then, and we're geared to return on two different occasions this year!
WHAT'S COVERED IN THIS GUIDE?
Taipei: Essential Travel Information
Taipei City is the capital and the political and economic center of Taiwan. Situated near the northern tip of the island, it is completely surrounded by New Taipei City. (I know this can be confusing, but these are two separate units.) Together with Keelung, Taipei and New Taipei form Taiwan's largest metropolitan area, which is home to over 7 million people.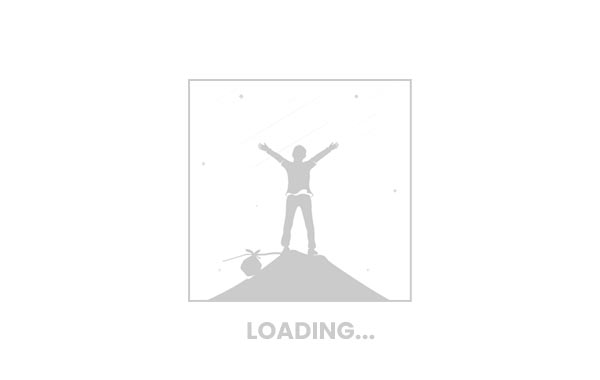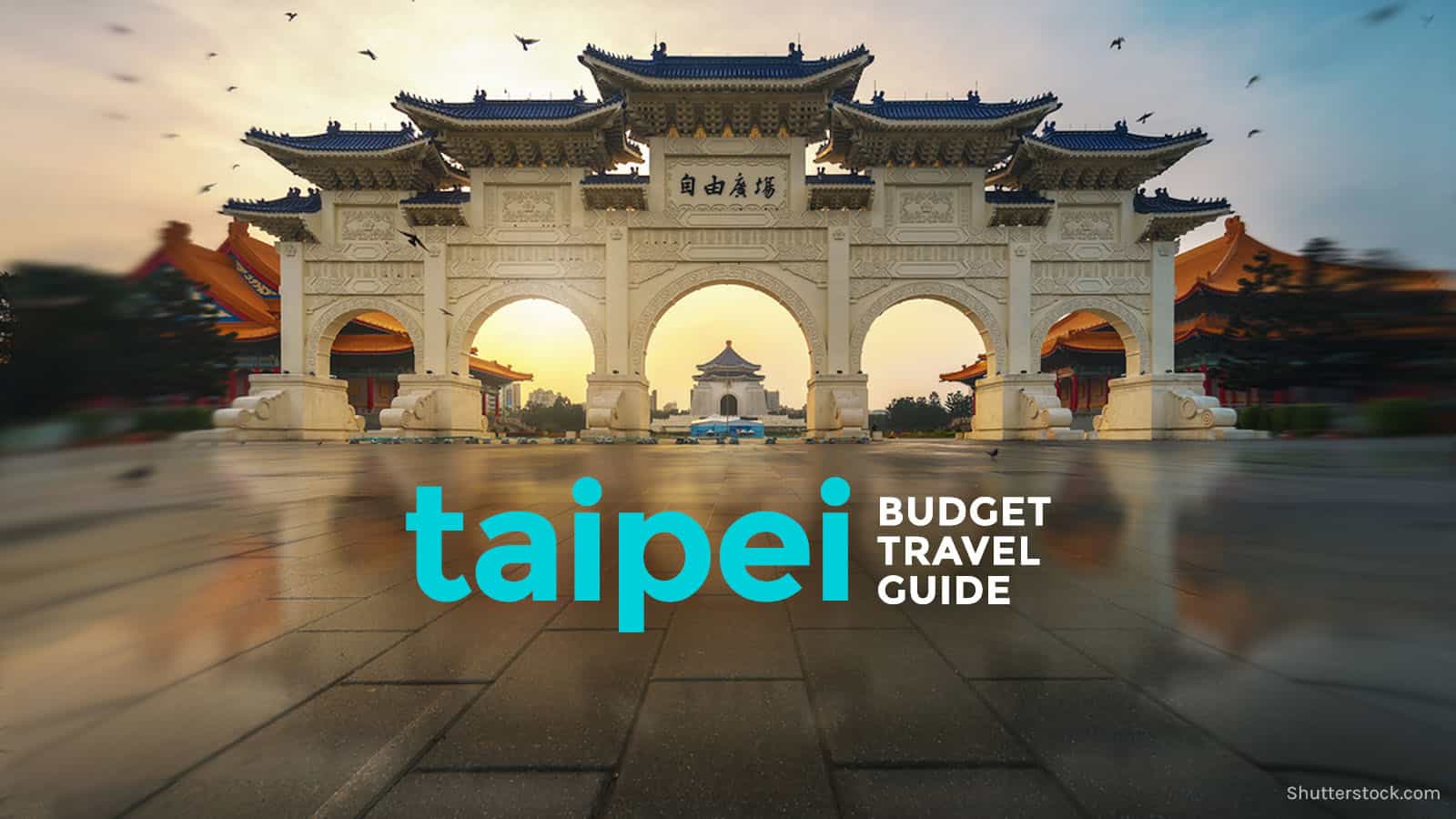 For the longest time, tourism was not a major economic driver in Taipei or Taiwan in general. Just like the Philippines, Taiwan is on the so-called "wrong side" of the South China Sea. Most Asia-bound travelers head for Thailand and then travel by bus or train to other parts of the ASEAN peninsula. Taiwan requires plane tickets, which means additional budget and effort. But you know what they say, those who go the extra mile get the reward, or something like that. Hahaha. (Is there such a saying? Let's make it a thing.)
However, tourism has grown significantly over the past several years! Taiwan has been so aggressive in promoting destinations internationally that immigration policies have been relaxed in many countries.
Other info you need to know:
Language: Mandarin. Standard Chinese and Taiwanese Mandarin are mostly mutually intelligible. But Hakka and Formosan languages are also recognized national languages. Street signs are written in Chinese characters with English translations. The metro stops are announced in Mandarin, English, Taiwanese Hokkien and Hakka.
Currency: New Taiwan Dollar (NT$, TWD). NT$ 100 is around USD 3.25, EUR 2.83, SGD 4.5, PHP 175 (as of September 2018).
Modes of payment: Most establishments prefer cash payment, but many of them also accept credit card transactions.
---
Where to Stay in Taipei
Hmmmm. The thing with Taipei is that it's so convenient to get around and daily commute doesn't go as crazy as Tokyo (or Manila). Their MRT system isn't complicated at all. Most tourist spots are located along the Red (2) and Green (3) lines so when it comes to choosing accommodations, as long as you're staying somewhere near a red or green station, you're good!
In addition, the areas surrounding the following MRT stations are ideal options:
Taipei Main Station. Main MRT and bus terminal, so transportation won't be a problem especially if your flight is set to arrive past midnight. There are also malls around.
ZhongXiao Fuxing Station. Also a big station, where Lines 1 and 5 connect.
Taipower Building station. Near Shida Night Market.
---
Top Budget Hotels in Taipei
If you have limited budget for accommodations, here are the top budget hotels according to Agoda users.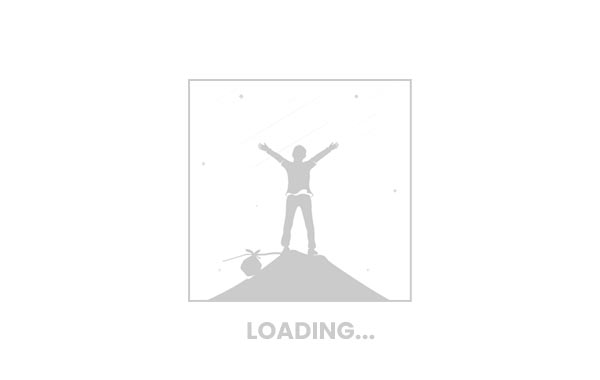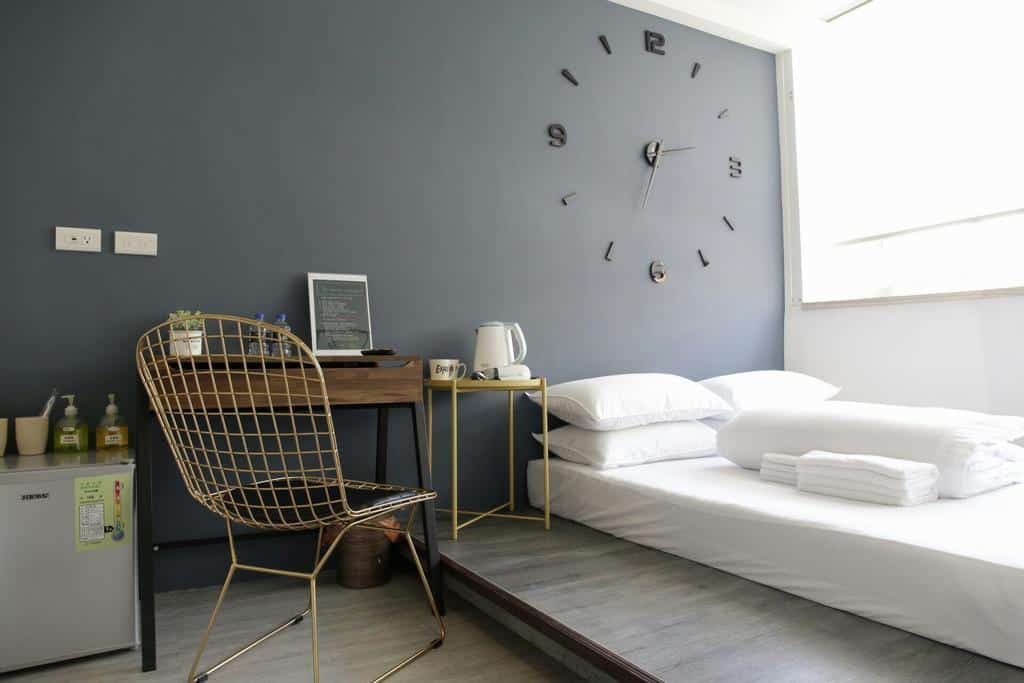 ---
Top Taipei Hostels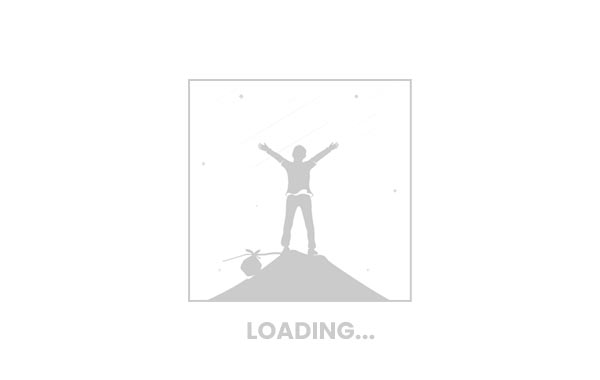 ---
---
Pocket Wifi Rental and Data SIM in Taipei
You can make your life easier during your trip by staying connected to the Internet. You have two options: rent a pocket wifi or purchase a local data SIM.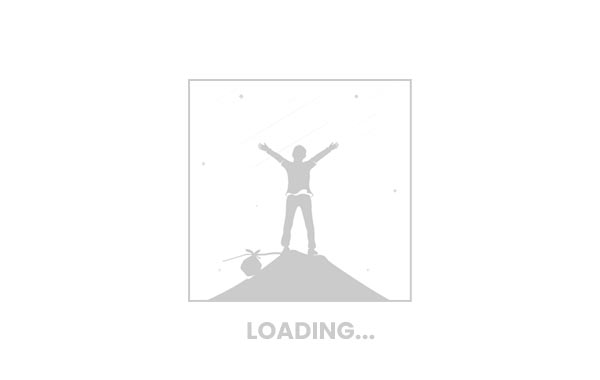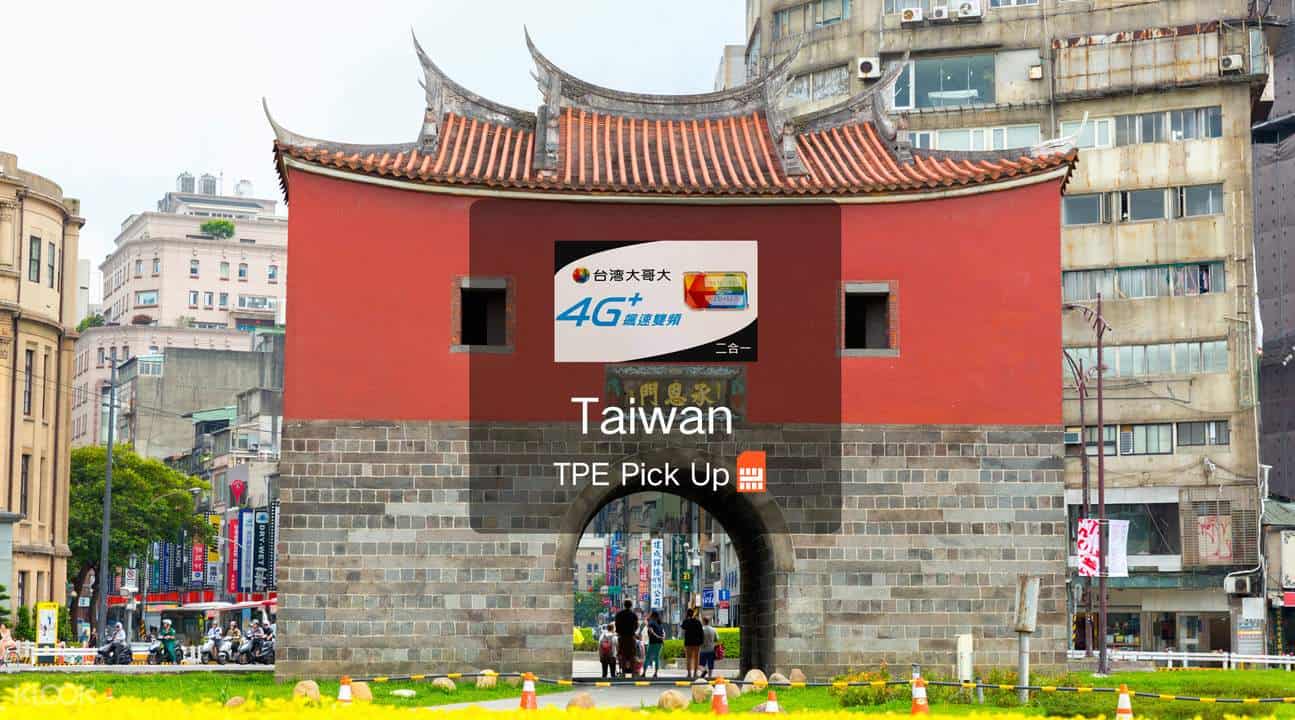 Pocket Wifi Rental is more convenient because you just need to connect to the device, which can accommodate up to 5 devices at once. Klook's wifi rental service also provides unlimited 4G data with no decelaration to 3G. You can pick it up at Taipei Taoyuan Airport. The number of available units so reserve one as soon as you can.
You can also buy a Welldone 4G SIM Card that will give you unlimited data without worrying about roaming costs. Each sim also allows unlimited incoming calls. It also includes calling credits (NT$300 credit for 5 days, NT$150 credit for 7 days, NT$100 credit for 10 days). If you buy online, you can pick it up at the airpot when you arrive.
✅ RESERVE A POCKET WIFI HERE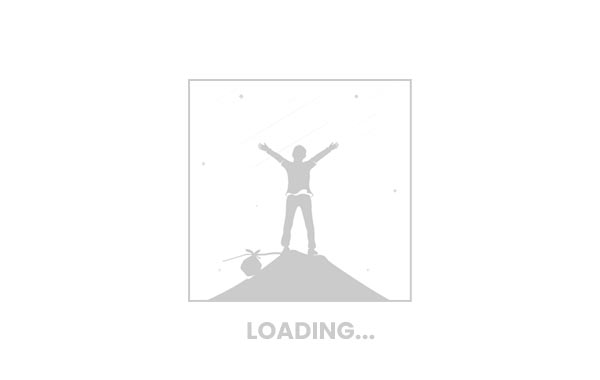 ✅ RESERVE A 4G SIM CARD HERE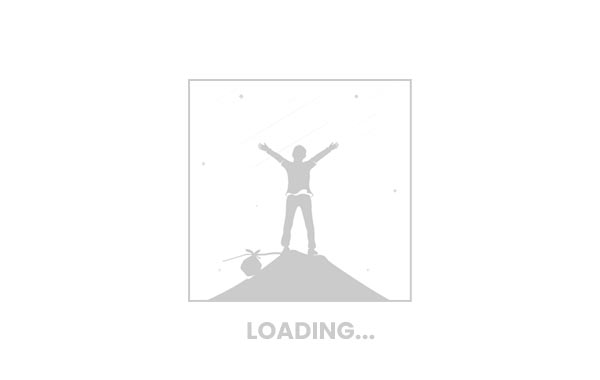 ---
How to Get to Taipei
The Taiwan Taoyuan International Airport (TPE) is the primary gateway to the island and the 11th busiest airport in the world. It is also hub of China Airlines and EVA Air.
Manila to Taipei
If you're coming from Manila, AirAsia offers the cheapest year-round ticket, sometimes as low as USD33 for a seat. Other airlines don't even come close. (In case you're wondering: This post is NOT sponsored by AirAsia. Price comparison websites just reveal they offer the lowest fares.)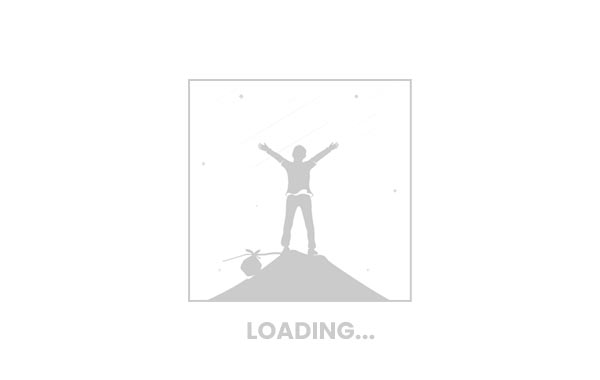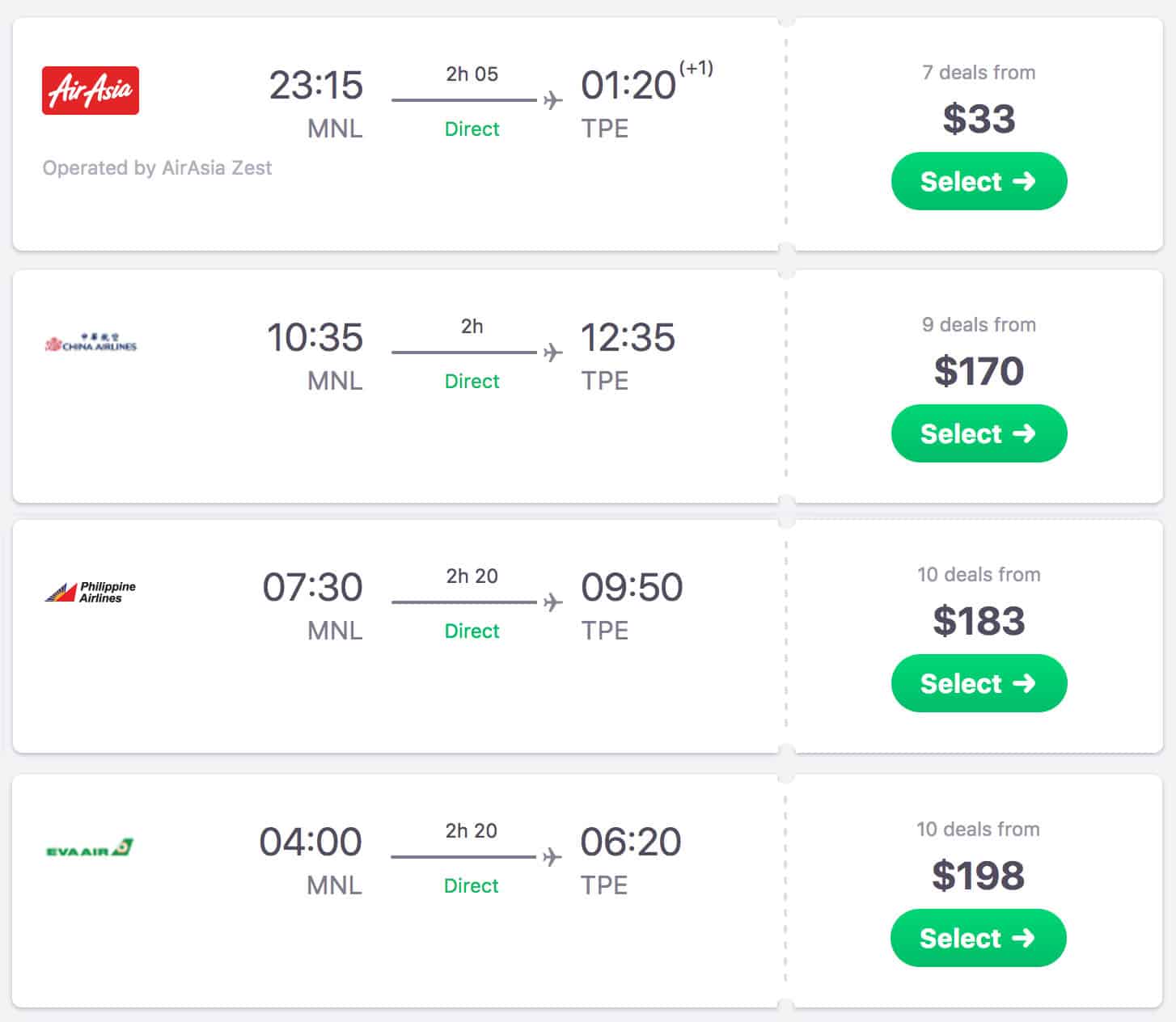 If you're coming from Bangkok, Kuala Lumpur or Singapore, AirAsia shares the budget crown with Scoot and JetStar. However, some flights require transfers in another ASEAN city.
---
Taipei Taoyuan Airport to City Center
Located in Taoyuan County, Taoyuan Airport is less than an hour away from Taipei City. The two efficient modes of transportation are the Taoyuan Airport MRT and the bus. (Taxis are available too, but they're expensive so let's pretend they don't exist. Haha.)
By Train/Metro
Both Terminals 1 and 2 have their own station: A12 Station for Terminal 1 and A13 for Terminal 2.
Operating hours: 6am to 11pm
Travel time: 37 minutes (if Express)
Fare: NT$160
By Bus
Several bus companies ply various routes from the airport. If you have decided where to stay, you may ask the hotel/hostel staff in advance what bus number you should take. For more info, check out: Taoyuan Airport Bus Info
To book a ticket, go to the Bus Counters near the Arrival section of the terminal. You'll find it easily. There are a lot of bus signs around the airport. Fare varies depending on bus company, but it's within the NT$125-145 range.
However, the Taoyuan MRT and most of the buses do NOT operate 24 hours a day. Last trip of these carriers are usually between 11pm and 1am.
If your flight is scheduled to arrive outside these hours, your only choice is Bus 1819, operated by Kuo-Kuang Motor Transport. Bus 1819 terminates at Taipei Main Station. From here, you may take a taxi to your hotel.
Travel Time: 55 minutes
Fare: NT$125
---
Taipei Tours
Taipei 101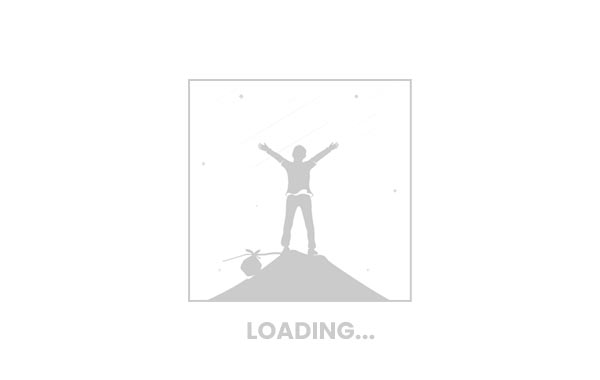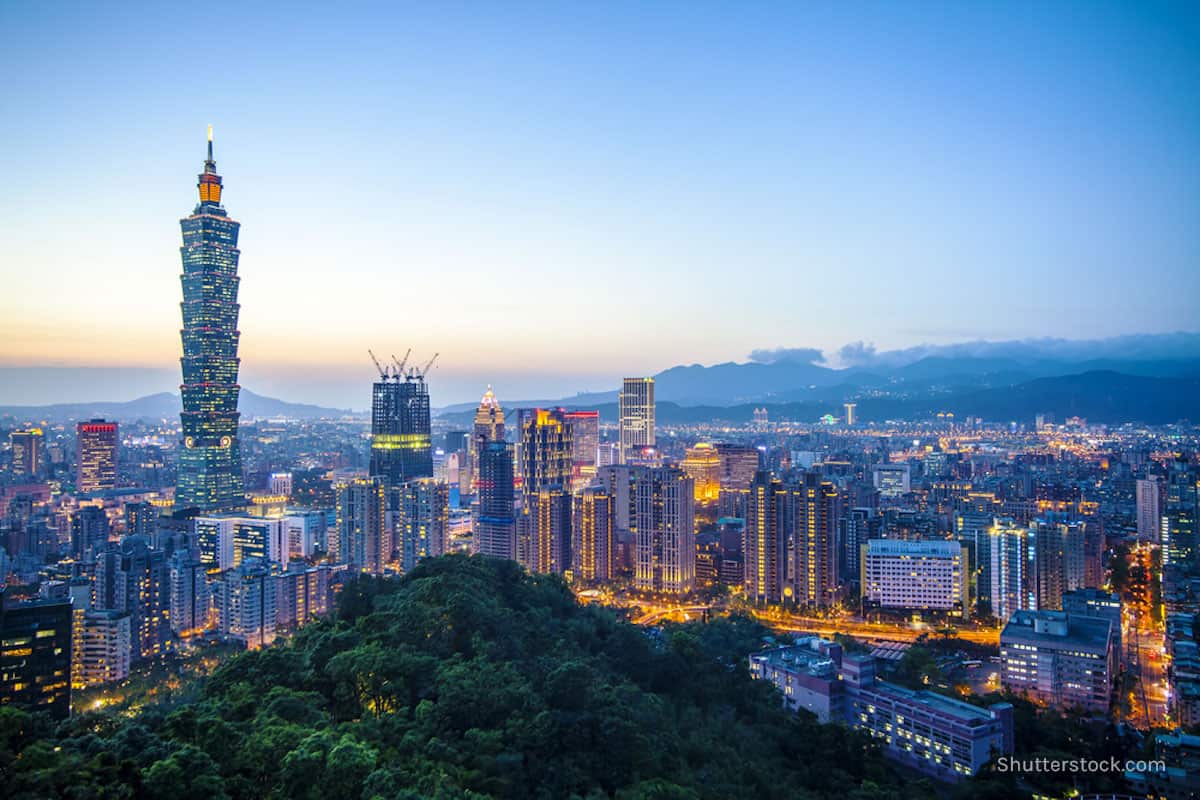 Traditional Chinese: 台北101觀景台
Simplified Chinese: 台北101观景台
Nearest MRT Station: Taipei 101 station (Red Line 2)
Operating Hours: Daily 9am-10pm
Entrance Fee: NT$600
You can get a bit of a discount and skip the lines if you book in advance with Klook.
✅ RESERVE DISCOUNTED TICKETS HERE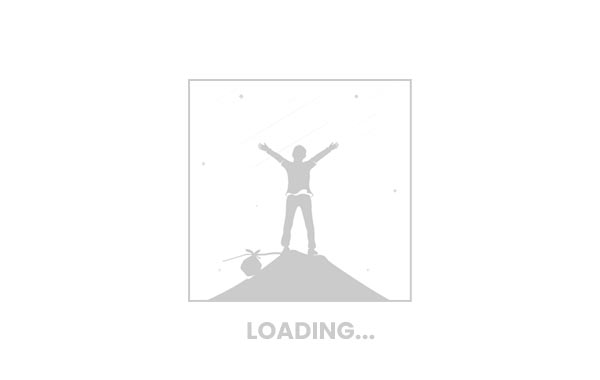 ---
National Palace Museum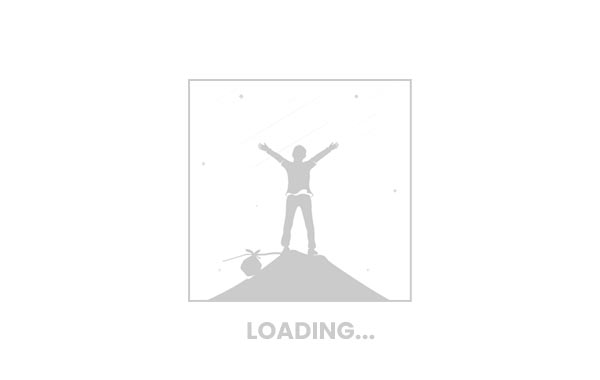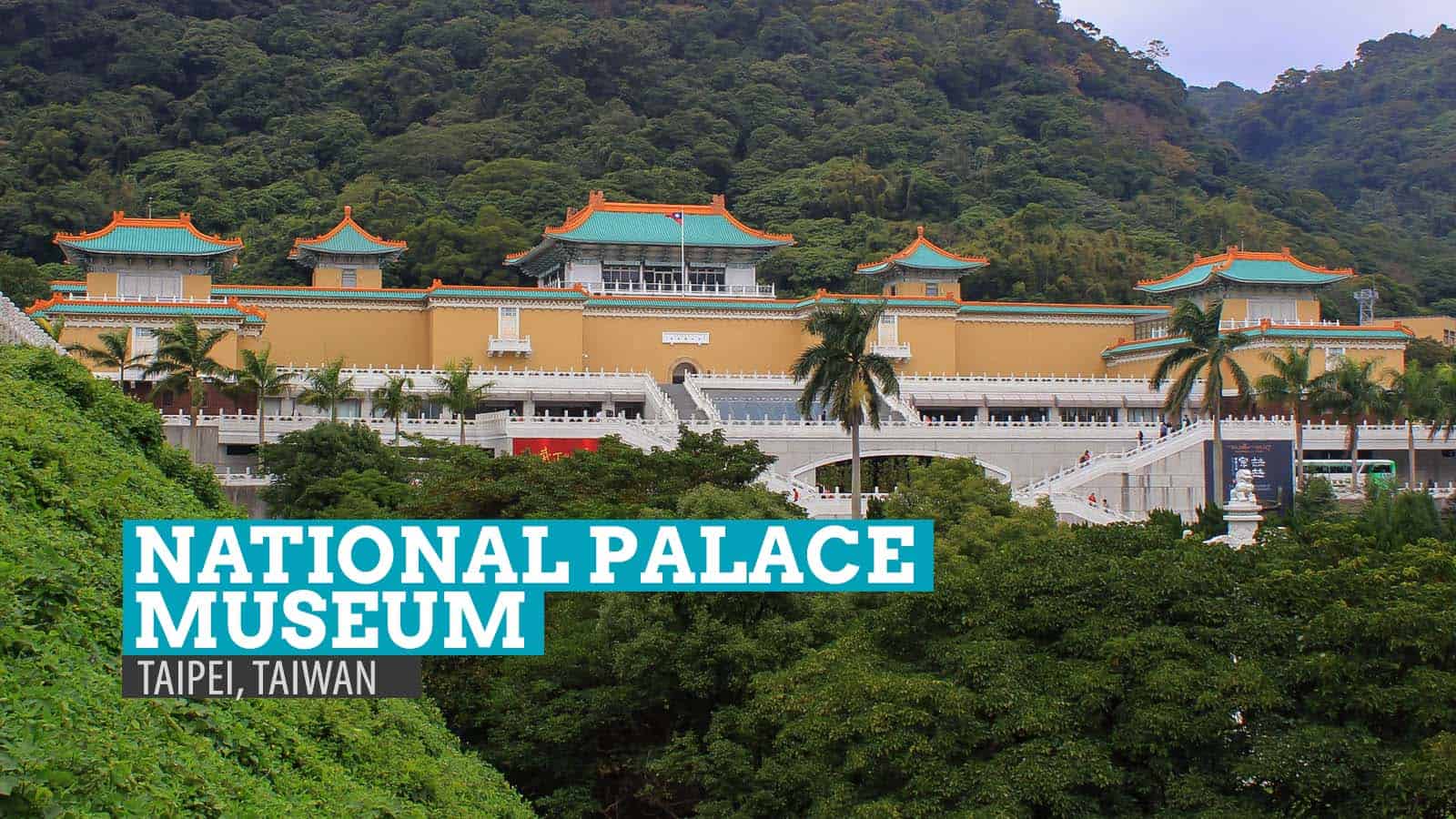 Traditional: 國立故宮博物院
Simplified: 国立故宫博物院
Nearest MRT Station: Shilin station (Red Line – 2), then take Bus R30 (NT$15)
Hours Open: Daily 8:30am-6:30pm
Entrance Fee: NT$350
You can skip lines if you book with Klook!
✅ GET A SKIP-THE-LINE TICKET HERE!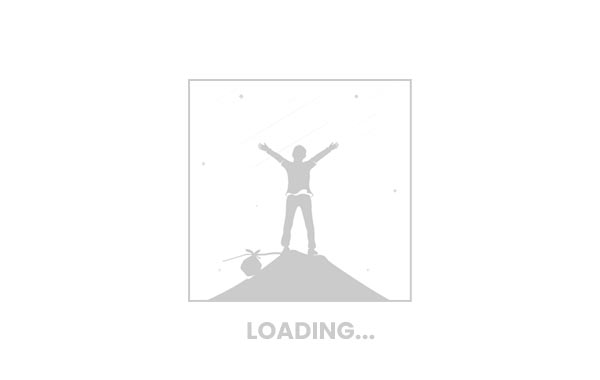 ---
Taipei City Tour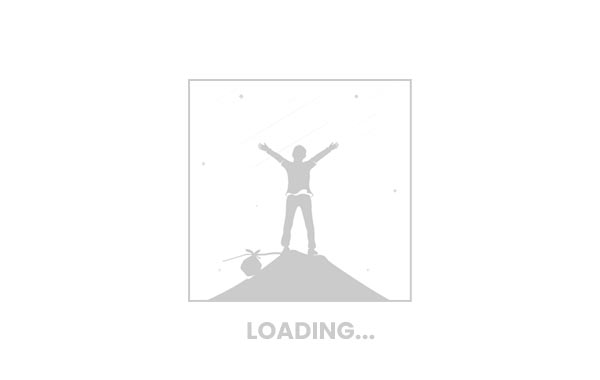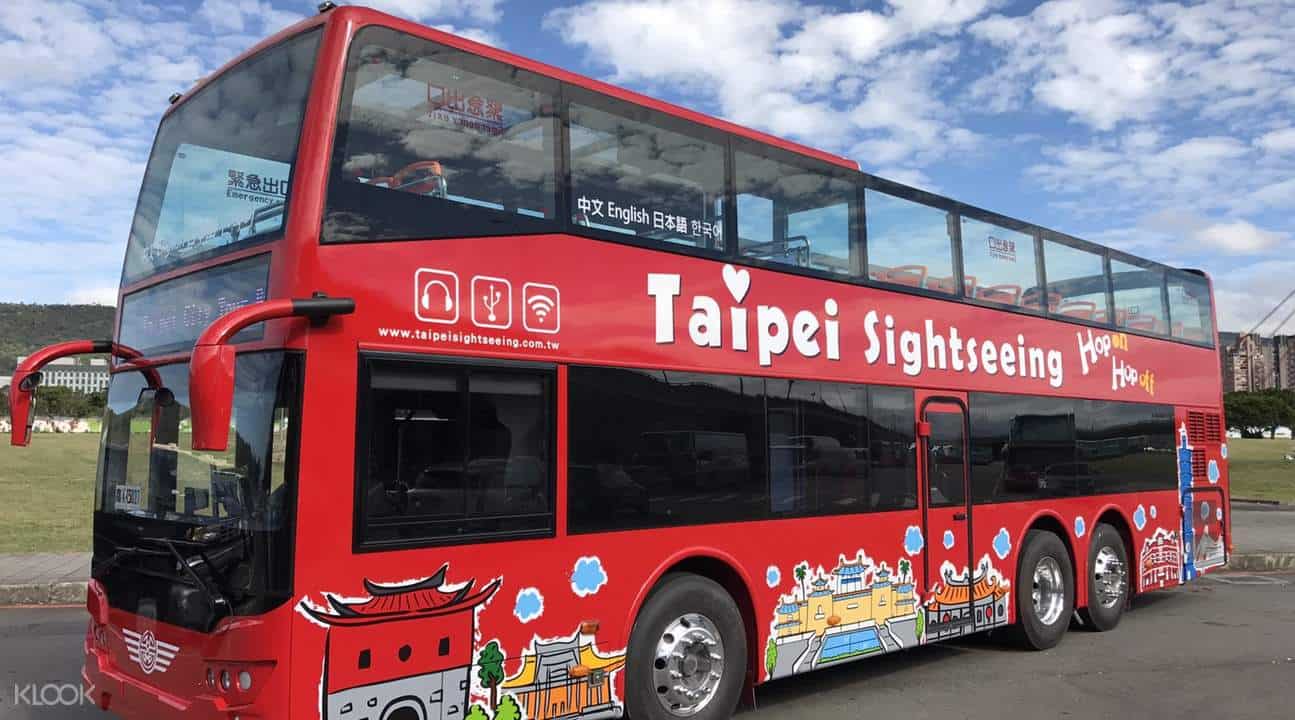 Taipei's map is dotted with historic shrines and other interesting sites. Here are some of them:
Taipei 101
National Palace Museum
Chiang Kai Shek Memorial Hall
Martyrs' Shrine
There are many ways to do this: DIY-style, by double-decker bus, and by guided tour.
DIY Tour. Most of the key attractions are located near an MRT Station so it won't be that hard. If you want to explore Taipei City on your own, check out the Places to Visit section below. I indicated the nearest stations, admission fees, opening hours, and even the Chinese translations.
By Double-Decker Bus. It stops at most major landmarks in Taipei. This is great if you're traveling with kids or seniors because it's more convenient. The double-decker bus also offers FREE wifi and headset commentary so you won't need a guide for the most part.
By Guided Tour. Best option if you want better understanding of and insights into each sight because you will have a tour guide. Most guided tours take half-a-day.
✅ RESERVE A DOUBLE-DECKER BUS TICKET HERE!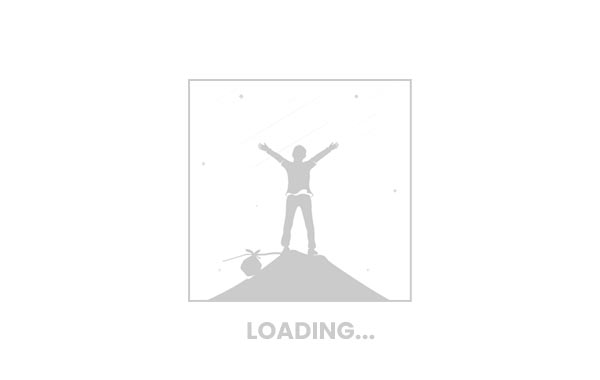 ✅ BOOK A GUIDED TOUR HERE!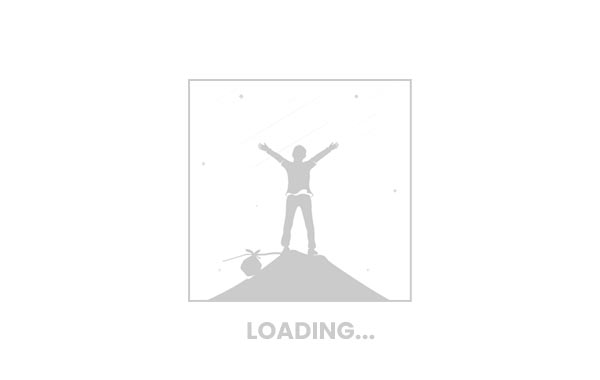 ---
Jiufen, Shifen and Yehliu Geopark Tour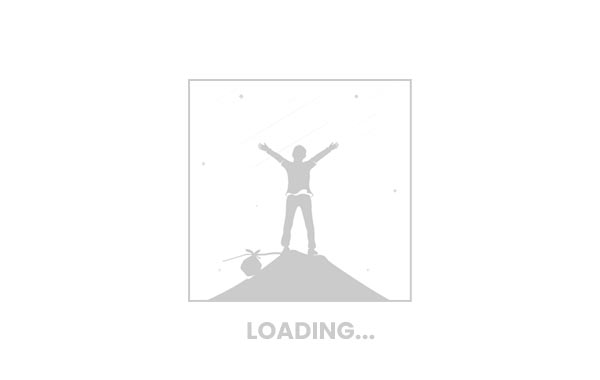 This is one of the best-selling tours on Klook. This is NOT a guided tour but a shuttle bus service that will follow a full day Taipei itinerary and will take you to some of the best day trip destinations from Taipei including the following:
Yehliu Geopark
Ying Yang Sea
13 Layer Remains
Golden Waterfall
Jiufen
Shifen
The meeting point is at Ximen Station (often at GaKuDen Bakery near Exit 4, but confirm before the trip to be sure).
✅ RESERVE A SLOT HERE!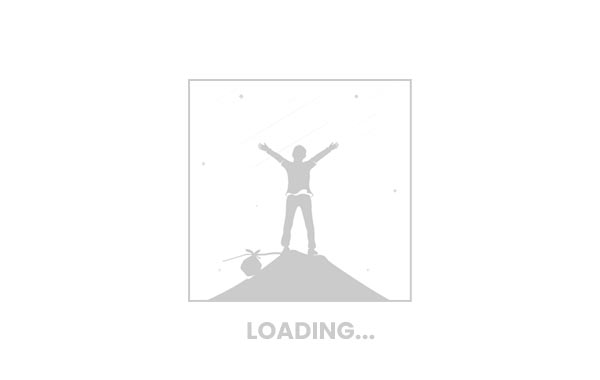 ---
Yangmingshan National Park Tour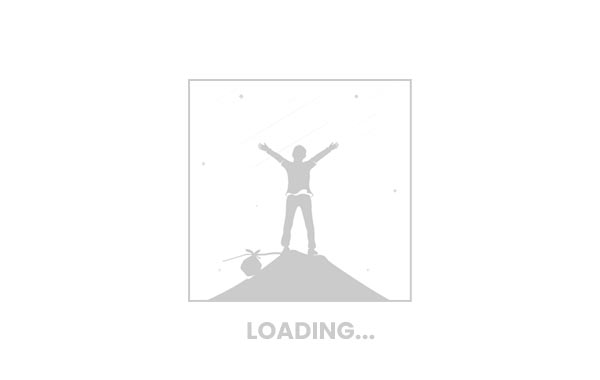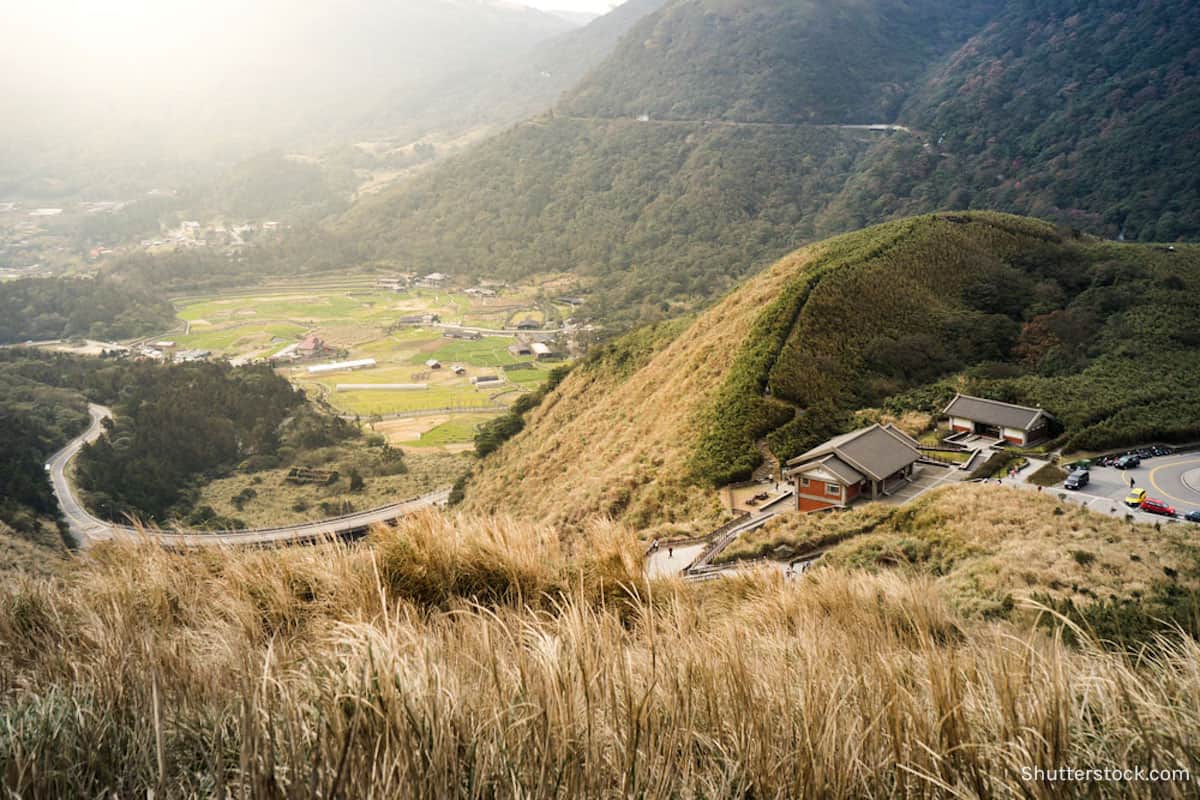 Traditional: 陽明山
Simplified: 阳明山
How to get there: From Jiantan Station (Red Line 2), take the City Bus R5 or small bus S15 or S17 to Yangmingshan station. Fare: NT$15
Entrance Fee: FREE
If you're after convenience, you can book a tour online. The tour usually includes coach transportation with hotel pickup and drop off. The tour also includes a visit to the hot springs!
✅ BOOK THIS TOUR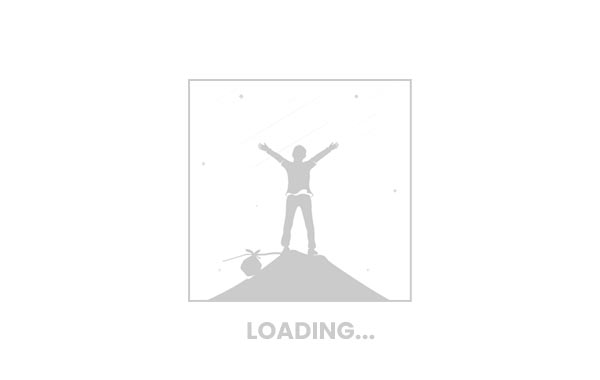 ---
Jiufen Village & The Northeast Coast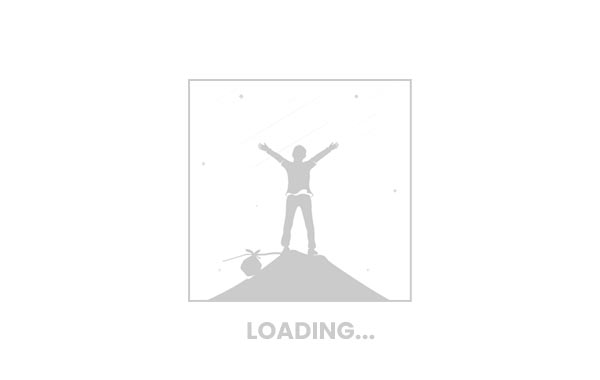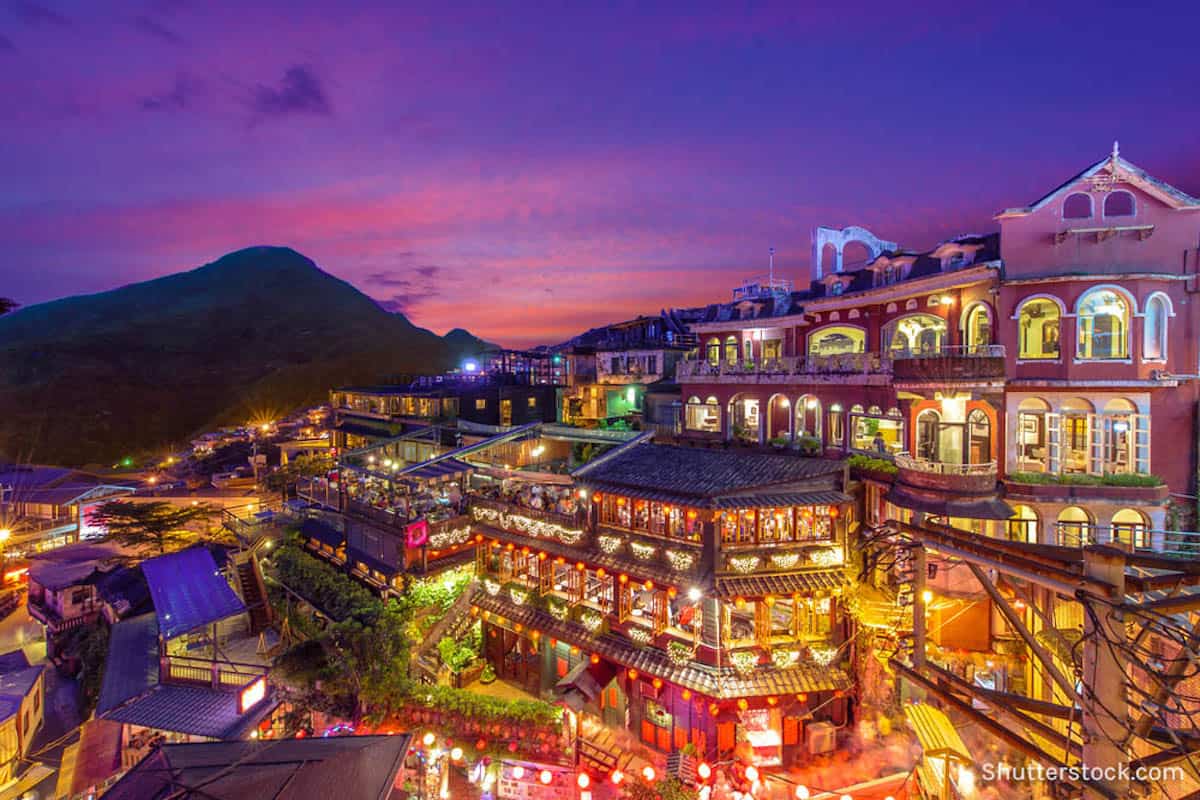 This tour will allow you to explore the following sites. Coach transportation and hotel pickup are included in the package:
Jiufen Town, famous for its unique teahouse culture
Pitou Cape and its caves and sea cliffs
Rock formations at Nanya
✅ RESERVE A SLOT HERE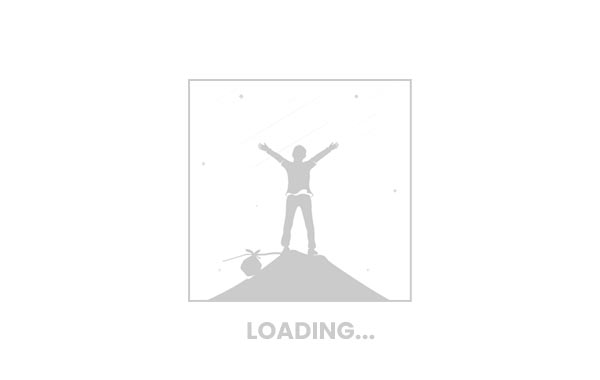 ---
Other Day Tours from Taipei
You might also want to consider a day tour of any of these destinations:
Wulai Atayal Aboriginal Village and Hot Springs 烏來
How to get there: Make your way to Xindian Station (Green Line 3), walk to Bus Stop B along Beiyi Road, and take Bus route 849 going to Wulai. Get off the last station. Fare: NT$15
Beitou Hot Springs (Xinbeitou) 北投溫泉
How to get there: From Beitou Station (Red Line 2), transfer to a train bound for Xinbeitou.
Fulong Beach 福隆
How to Get There: Make your way to Taipei Main Station, Nangang Station (MRT Blue Line 5), or Songshan Station (MRT Green Line 3). Then, board a train to Fulong Station.
---
FREE Places to Visit in Taipei
Here are some of the top places to visit in Taipei. I have also included translations so you could easily show this to a local in case you get lost, the operating hours, the nearest MRT stations, and the admission fees. But as you will see, most attractions in Taipei can be enjoyed for FREE.
Martyrs' Shrine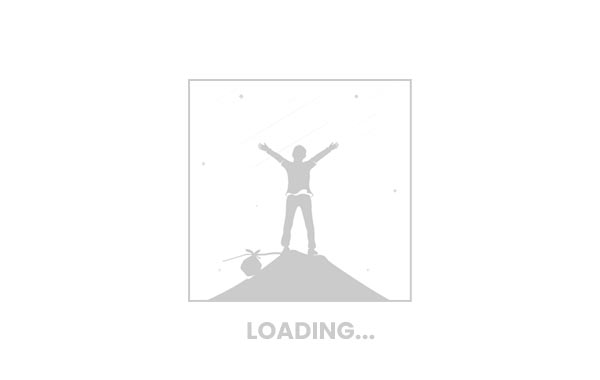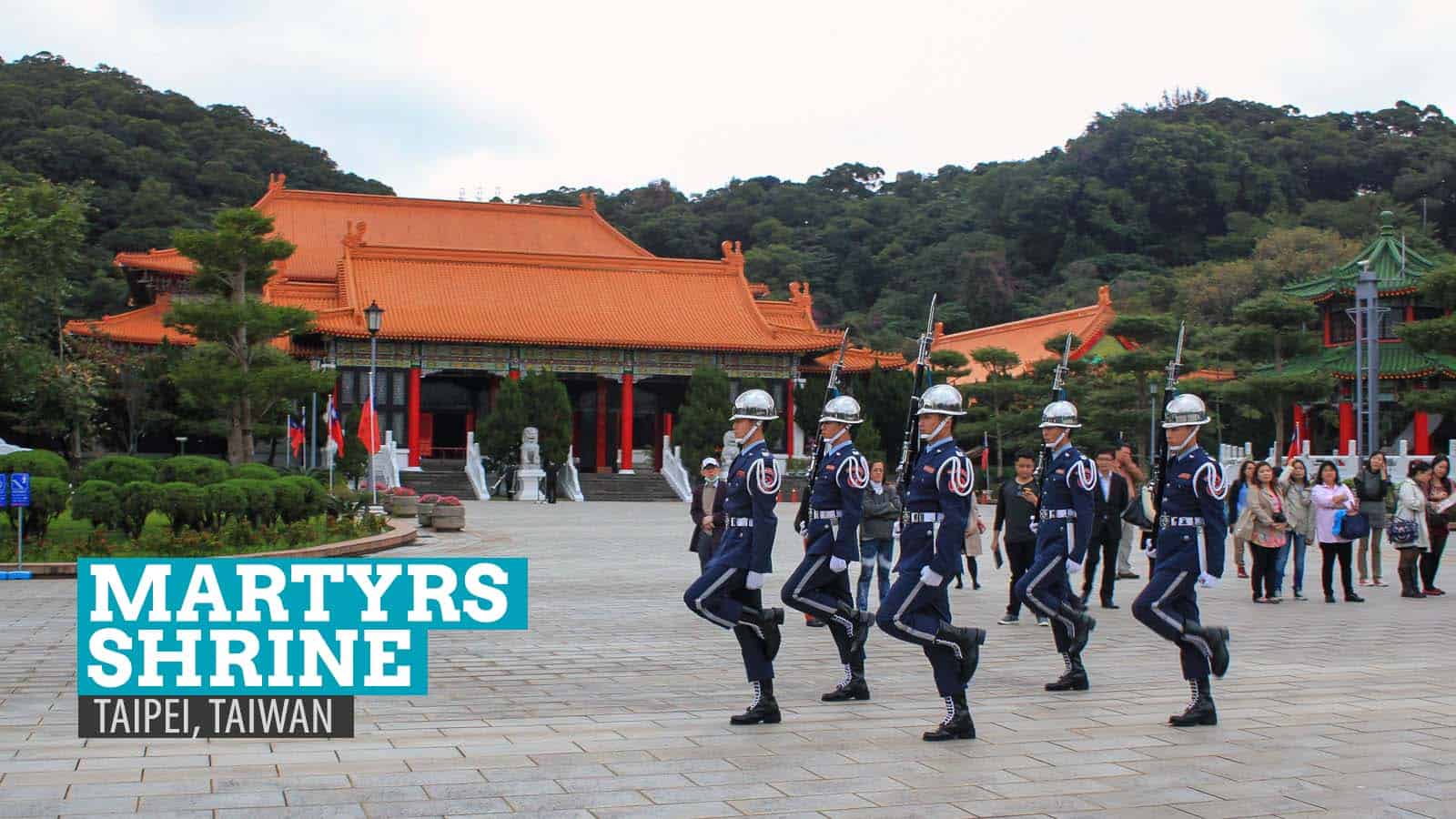 Traditional: 國民革命忠烈祠
Simplified: 国民革命忠烈祠
How to get there: From Jiantan Station (Red Line 2), take Bus 267, 556, or 902.
Open: Daily 9am-5pm
Entrance Fee: FREE
Don't miss the changing of the guards, which happens hourly from 9am to 4pm and at 4:45pm.
---
Elephant Mountain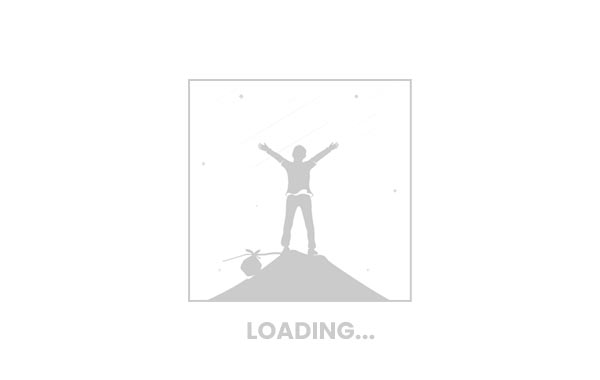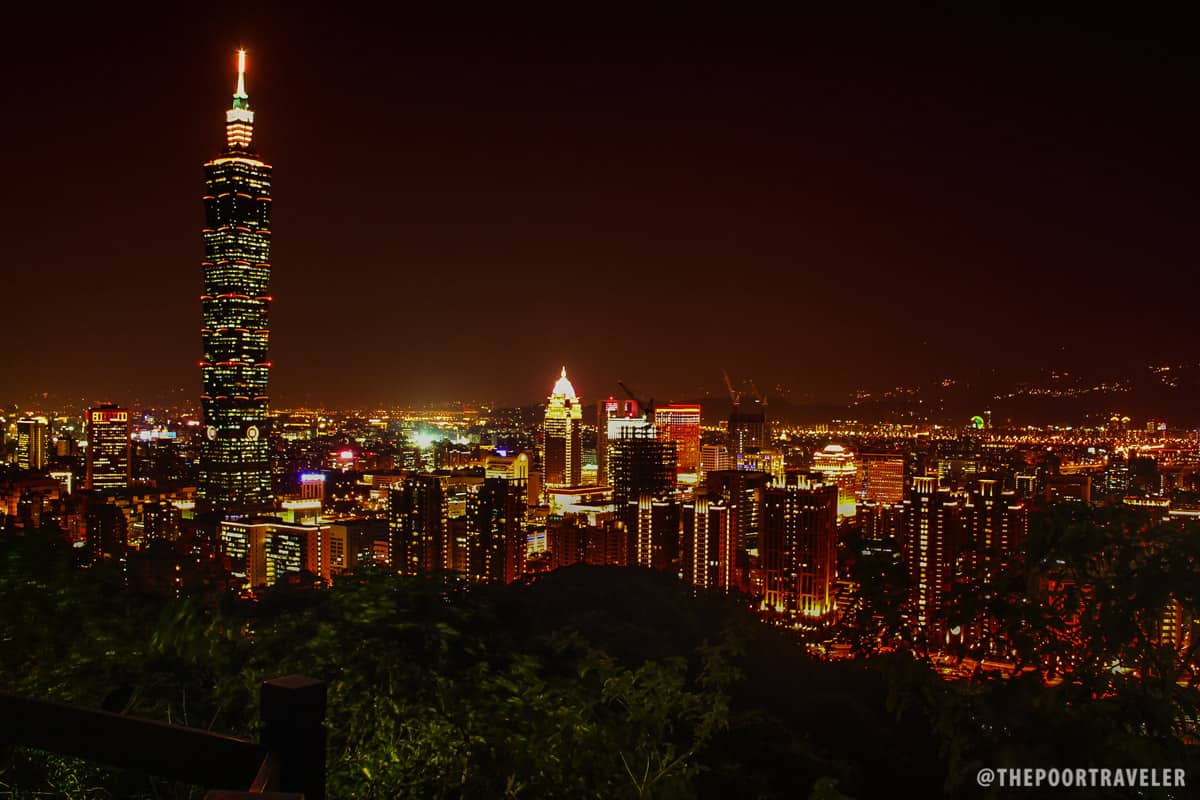 Chinese: 象山 (Xiàngshān)
Nearest MRT Station: Xiàngshān station (Red Line 2)
Entrance Fee: FREE
---
Chiang Kai-shek Memorial Hall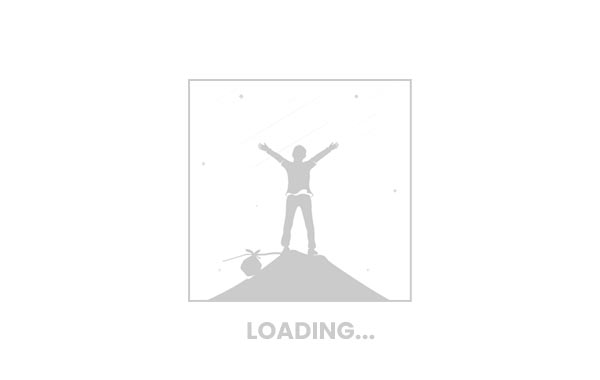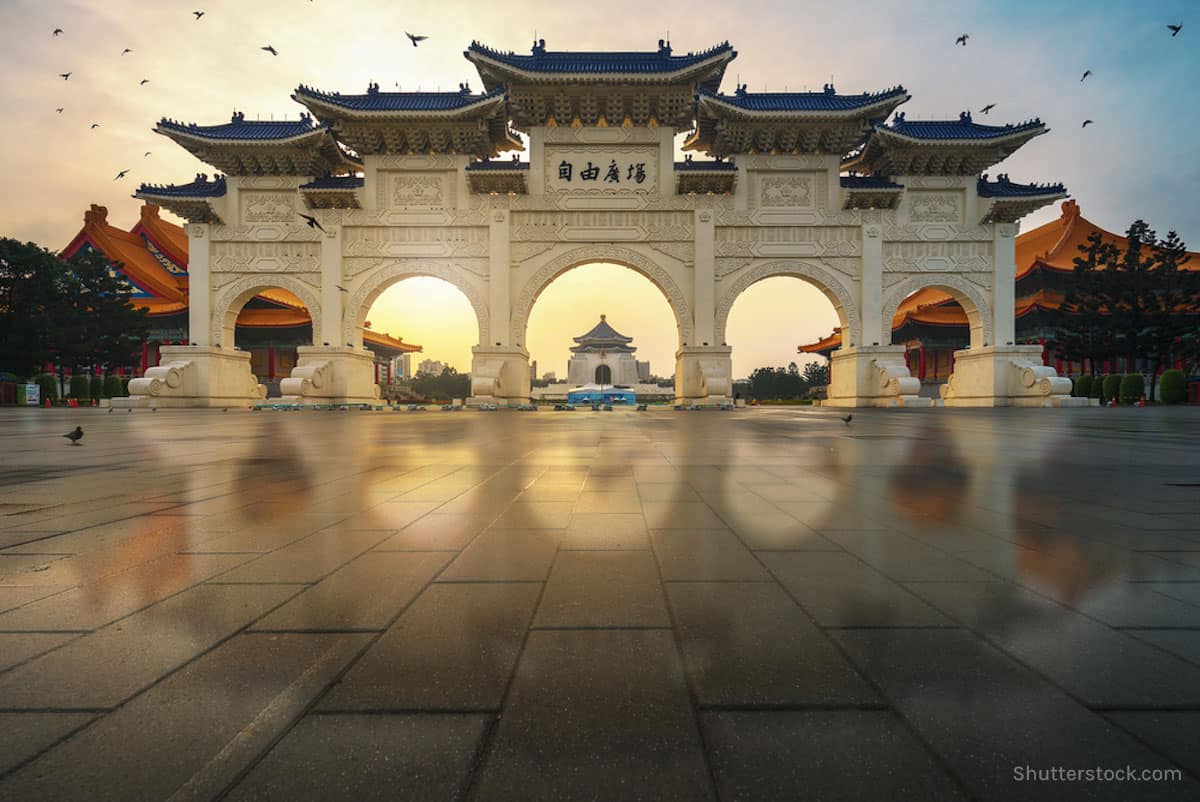 Chinese: 中正纪念堂
Nearest MRT Station: Chiang Kai-shek (CKS) Memorial Hall (Red Line 2 or Green Line 3)
Open: Daily 9am-6pm
Entrance Fee: FREE
---
Sun Yat-sen Memorial Hall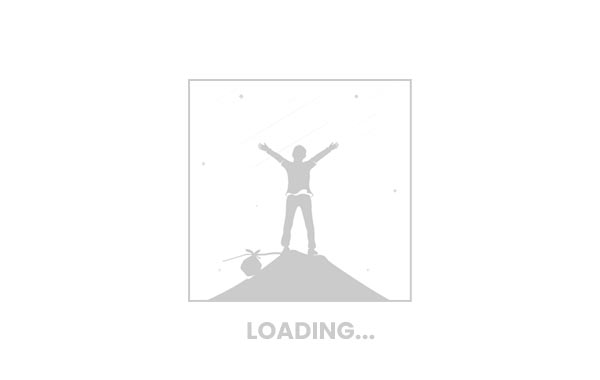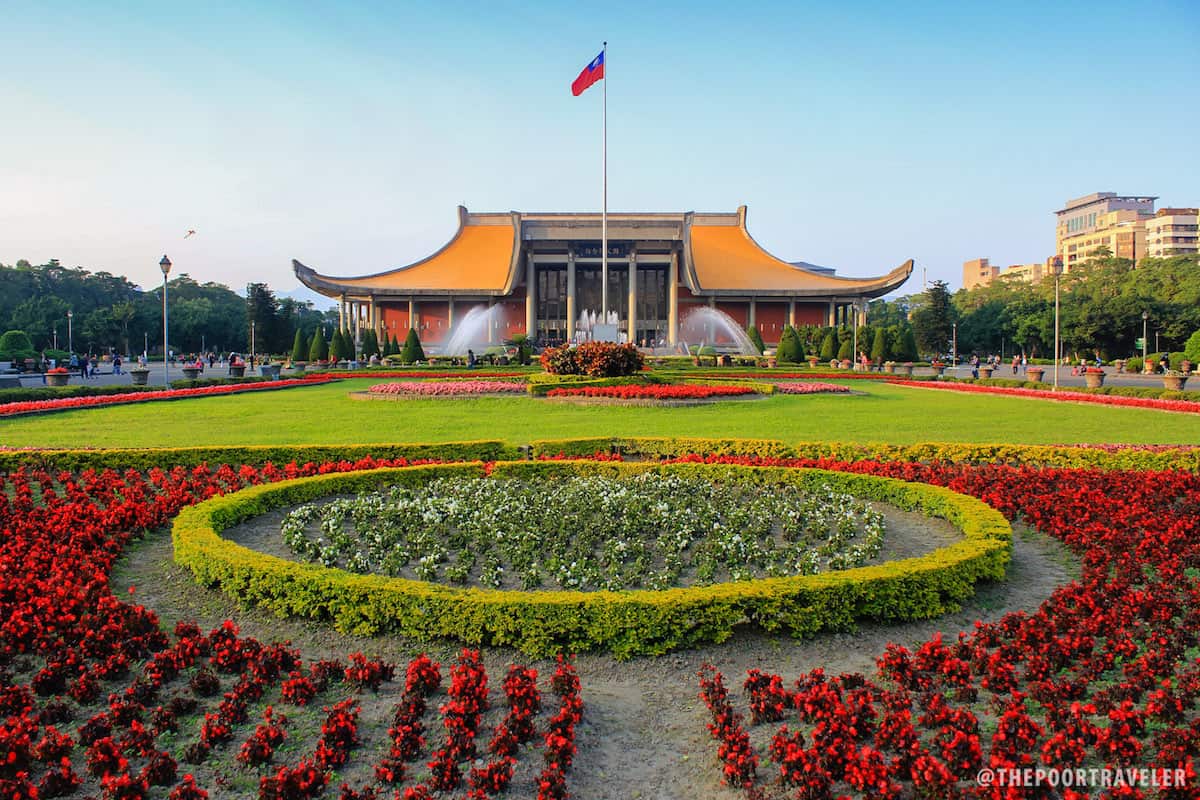 Traditional: 國父紀念館
Simplified: 国父纪念馆
Nearest MRT Station: Sun Yat-sen (SYS) Memorial Hall Station (Blue Line 5)
Open: Daily 9am-6pm< Entrance Fee: FREE
---
Dalongdong Bao'an Temple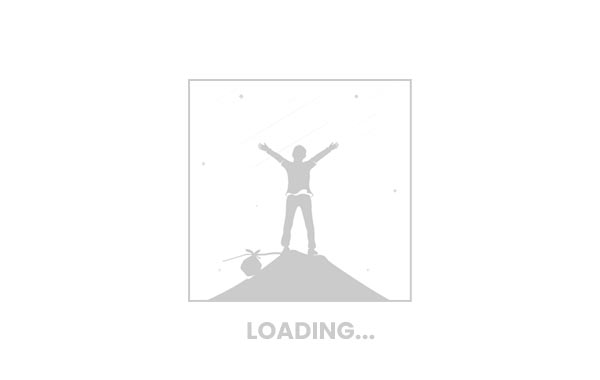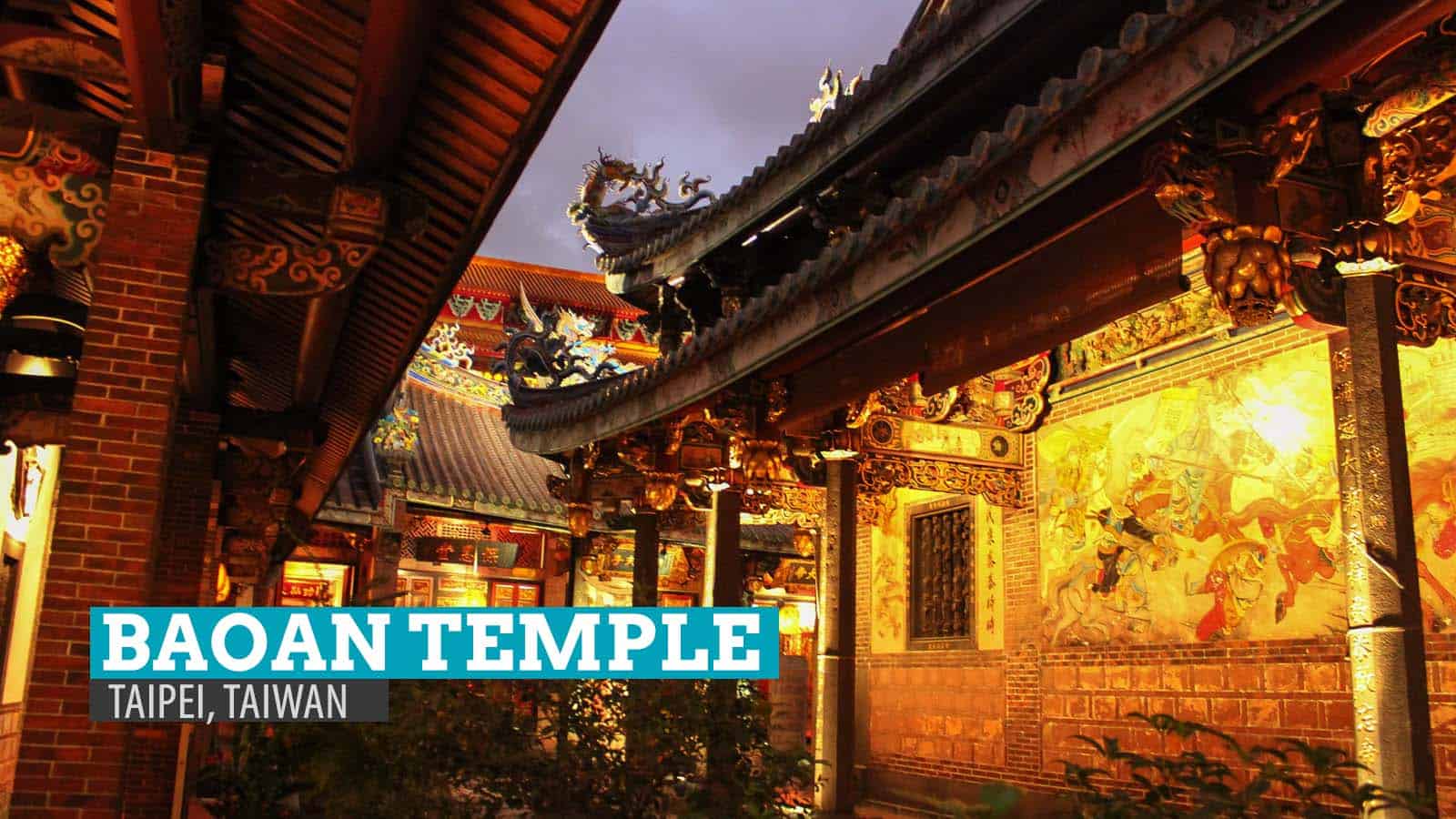 Traditional: 大龍峒保安宮
Simplified: 大龙峒保安宫
Nearest MRT Station: Yuanshan Station (Red Line – 2)
Open: Daily 6:30am-10:30pm
Entrance Fee: FREE
---
Shilin Night Market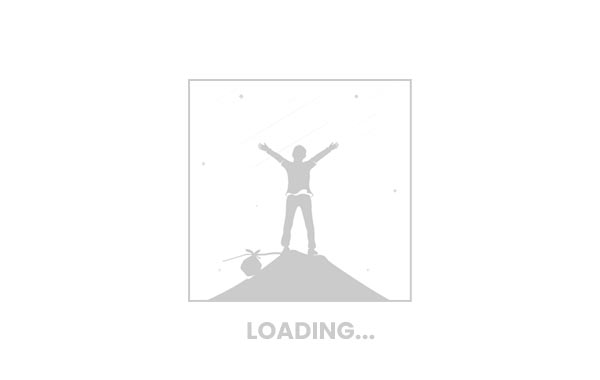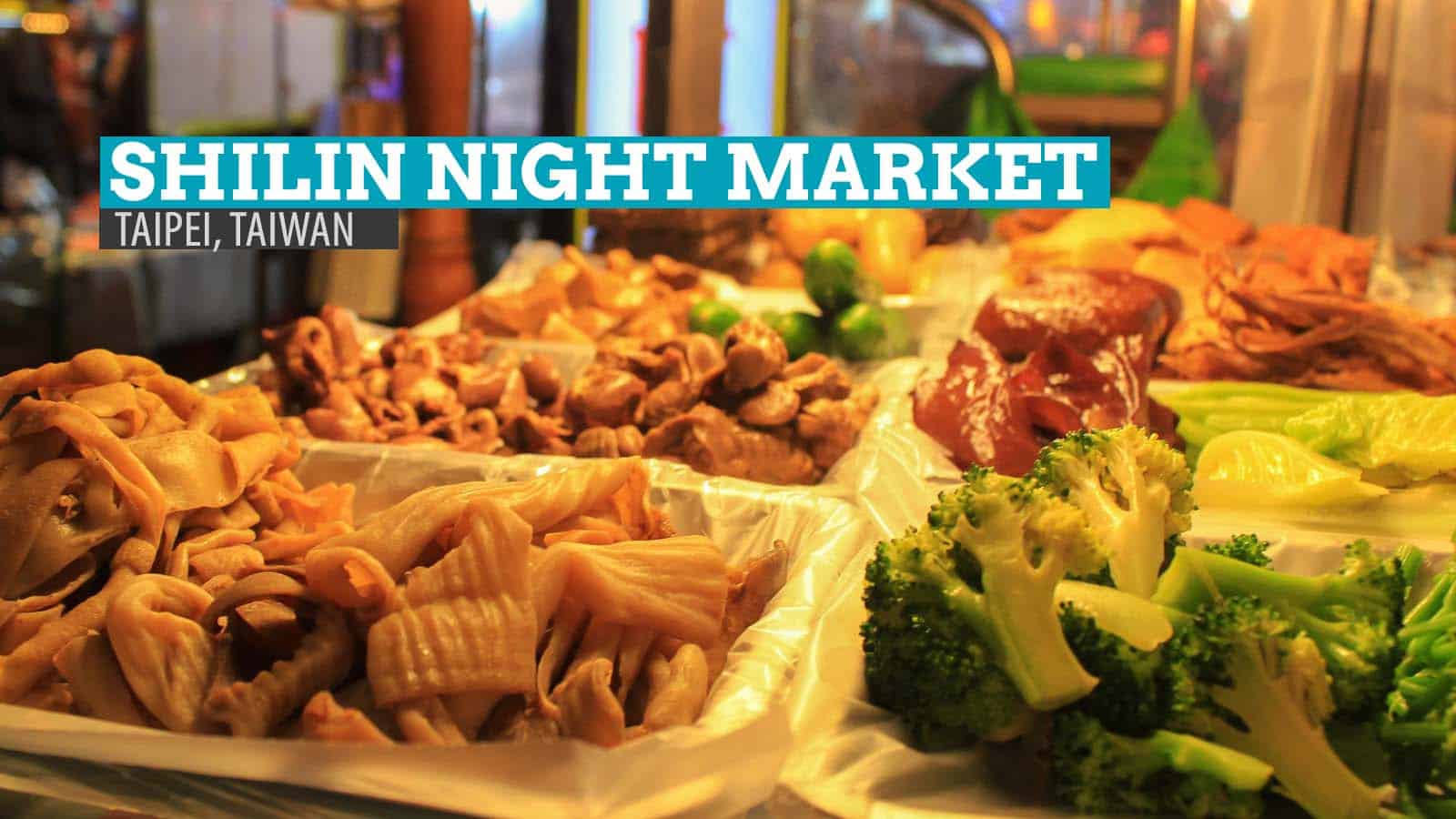 Chinese: 士林夜市
Nearest MRT Station: Jiantan Station (Red Line – 2)
Best Time to Visit: 5pm-1am
Entrance Fee: FREE
---
Other attractions to visit:
Presidential Office Building 总统府
Nearest MRT Station: NTU Hospital Station (Red Line 2)
Open: Daily, 9am-11:30am
NO Entrance Fee (with passport)
Longshan Temple 龍山寺
Nearest MRT Station: Longshan Temple Station (Blue Line 5)
Open: Daily, 6am-10pm
NO Entrance Fee
Ximending Youth Shopping District 西門町
Nearest Station: Ximen (Blue Line 5 or Green Line 3)
NO Entrance Fee
Shida Night Market 師大夜市
Nearest Station: Taipower Building Station (Green Line 3)
Open: 12pm-12am
NO Entrance Fee
Raohe St. Night Market 饒河街觀光夜市
Nearest Station: Songshan (Green Line 3)
Open: 5pm-11pm
NO Entrance Fee
---
Sample Taipei Itinerary
Here's a sample 3-day 2-night Taipei itinerary. Note that this assumes you're staying near Taipei Main Station or Ximen Station.
Feel free to tweak to match your preferences and flight schedule.
Day 1: NATIONAL PALACE MUSEUM
09:25am – Arrival at the airport
10:25am – MRT to Taipei Main Station, NT$160
11:25am – Walk to Hotel
11:50nn – Hotel check-in or drop bags
12:10pm – Lunch, NT$150
01:00pm – MRT to Shilin Station, NT$25
01:20pm – Bus to National Palace Museum, NT$15
01:40pm – National Palace Museum, NT$350, Book Here!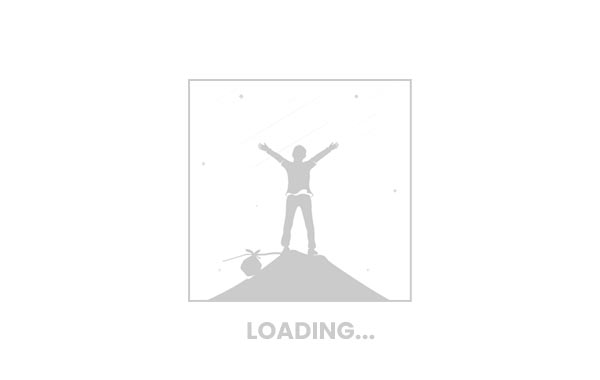 03:40pm – Bus 213 to Martyr's Shrine, NT$15
04:00pm – Martyrs' Shrine
04:45pm – Watch Changing of the Guards
05:10pm – Bus to Shilin Night Market, NT$15
05:50pm – Shilin Night Market, Budget: NT$250
08:00pm – MRT to Taipei Main Station, NT$25
09:30pm – Lights out
Day 2: JIUFEN, SHIFEN, YEHLIU TOUR
05:00am – Wake up call
07:15am – MRT to Ximen Station, NT$20
07:45am – Jiufen-Shifen-Yehliu Tour, NT$680, Discounted Ticket Here!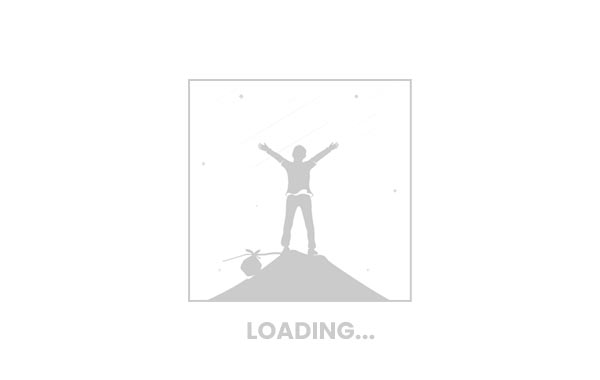 Plus Lunch, NT$200, and Yehliu Entrance Fee, NT$80
05:00pm – Back to Ximen Station
05:10pm – Explore Ximending
06:30pm – Dinner, NT$150
08:30pm – MRT, NT$20, or walk to hotel
10:00pm – Lights out
Day 3: TAIPEI 101 & MEMORIALS
08:00am – Wake up call, pack up
09:30am – Early check out, leave bags
10:00am – MRT to NTU Hospital Station, NT$20
10:30am – Presidential Office Building
12:00nn – Lunch, NT$150
01:00pm – Walk to Chiang Kai Shek Memorial
01:30pm – Chiang Kai Shek Memorial
02:30pm – MRT to Sun Yat Sen Station, NT$25
03:00pm – Sun Yat Sen Memorial
04:00pm – Walk to Taipei 101
04:30pm – Taipei 101, NT$510, Get Discounted Ticket Here!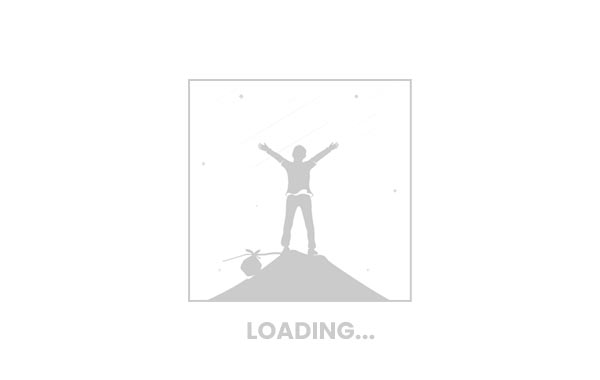 07:00pm – MRT to Main Station, NT$25
07:30pm – Pick up bags
08:00pm – MRT to Airport, NT$160
09:00pm – Flight check in
This itinerary will set you back NT$3300 (USD107, EUR93, SGD147, PHP5770), excluding airfare and hotel.
If you manage to book a room or a bed for only NT$500 per night, this Taipei itinerary will cost you NT$4300 (USD140, SGD192, PHP7520, EUR120), excluding plane tickets.
Inter-city travel is fast and convenient in Taiwan so I always recommend seeing other parts of the island like Hualien and Taichung. Here are more sample itineraries that would allow you to visit these other cities: Taiwan Itineraries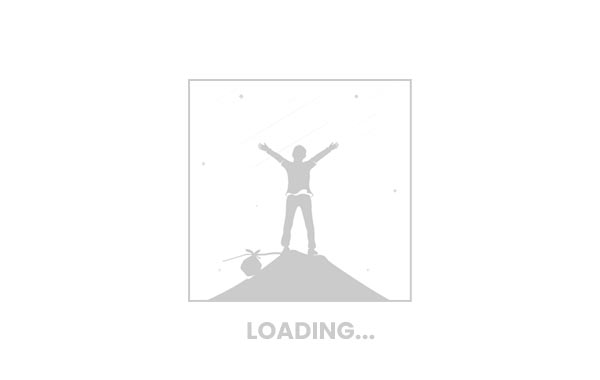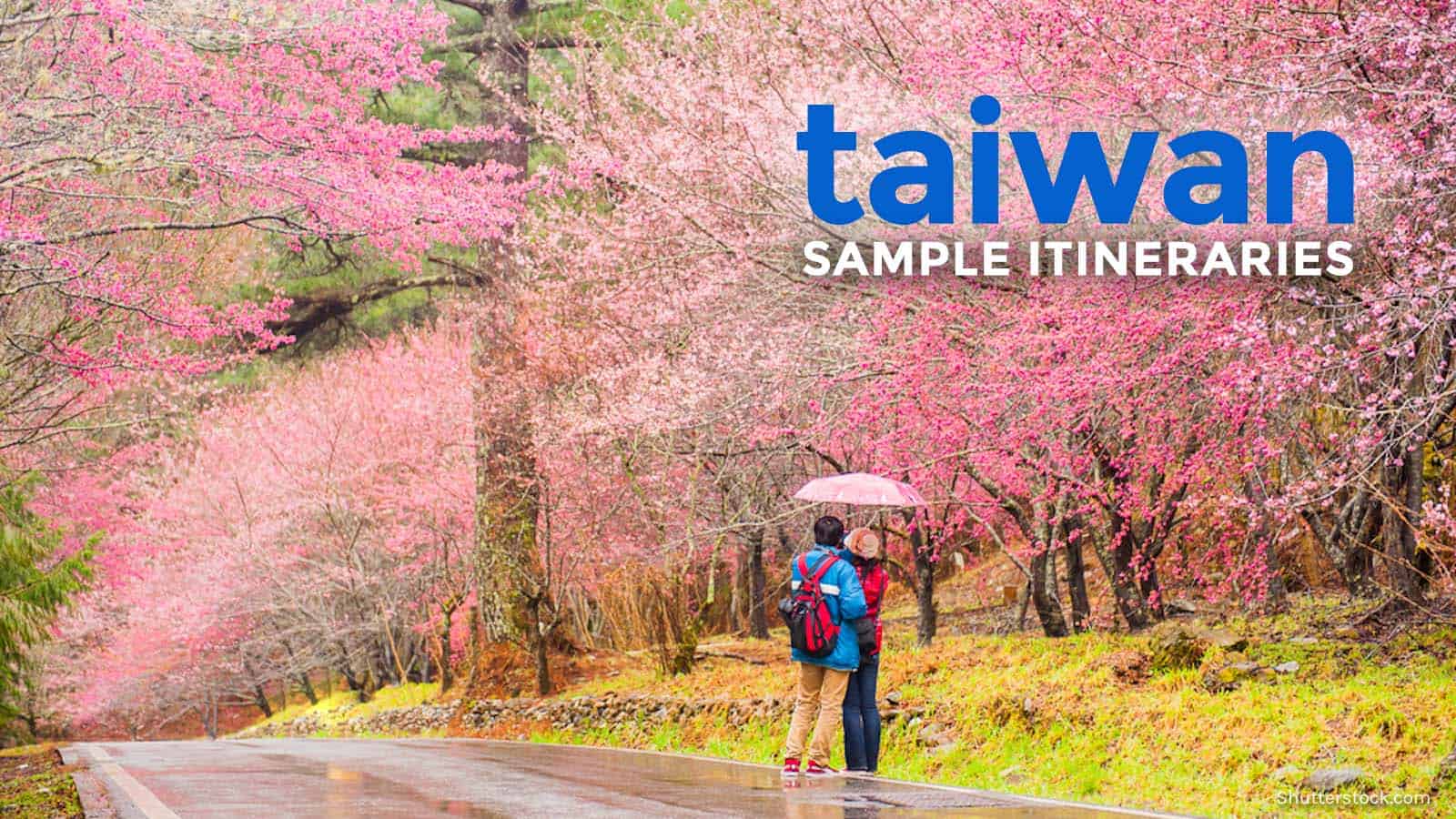 ---
More Tips for the Poor Traveler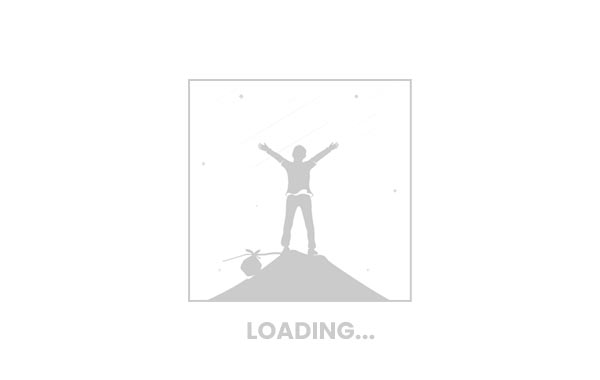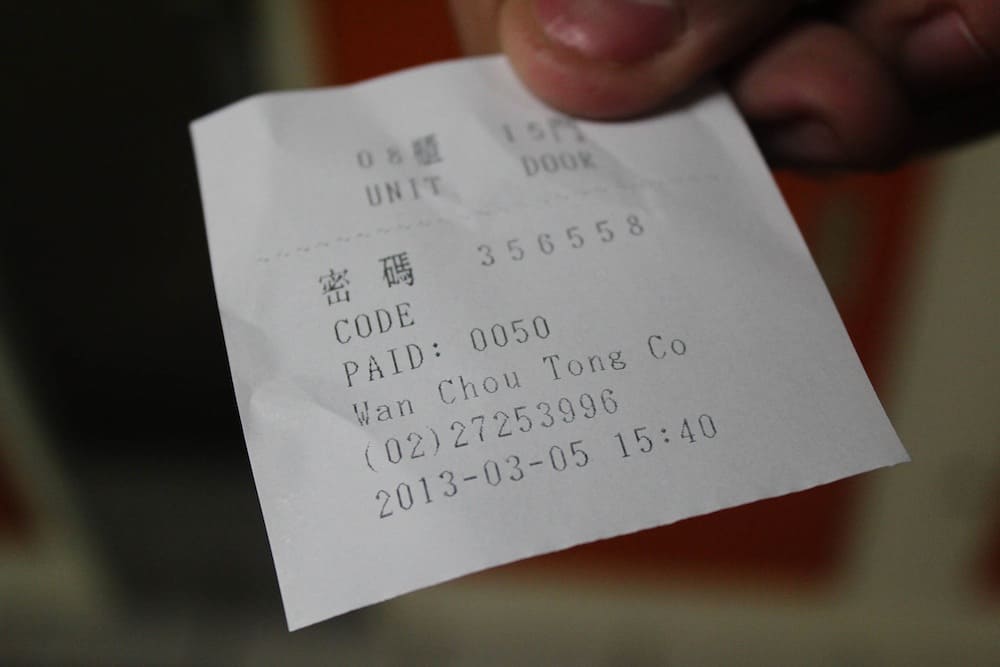 There are lockers at many MRT stations. If you're coming from other parts of Taiwan and you wish to explore Taipei on a day tour, you can leave your bags inside a locker and wander around the city baggage-free. I've tried this myself. Most lockers will give you a small printout of the code. Take a photo of the code immediately just in case you lose it. Rate: NT$20 per hour.
Have NTD or USD before coming to Taiwan. Only banks and/or licensed stores are allowed to do currency exchanges, and they don't accept peso. If you fail to bring NTDs, you can exchange at the airport or withdraw from ATM. (contributed by: Andrew Del Pilar). We prefer withdrawing from ATM.
Taipei is a very walkable city. It's clean and safe, and there are wide sidewalks. If your destination isn't that far, travel on foot! For example, the Sun Yat Sen Memorial Hall is just a few blocks from Taipei 101, which is also not too far from Elephant Mountain.
Get a Metro Pass or Easy Card if you feel like you're going to take the train often. Taipei's MRT system is easy to use (much less complicated than the bus system) and there is often an MRT station near key tourist spots. Having a Metro Pass or Easy Card will allow you to skip getting single-journey tickets every ride. There are many types available depending on validity duration. A 24-hour pass is at NTD180, 48-hour pass at NTD280, and 72-hour pass at NTD380. You can get one at the Information Counter of any MRT Station.
Prepare for language barrier. Many locals, including many taxi drivers, do not understand English at all. Make sure you have a Translation app on your phone or ask hotel staff to write down the name of the destination for you.
Some of our readers commented that they found Taipei not budget-friendly because of expensive food. Hmmmm, they probably ate at restaurants a lot. I don't think Taipei food is costly at all. If you're looking for good but inexpensive places to eat, try Gongguan St., which is located near a university so meals are at student price. I also found small eateries in many parts of the city that serve cheap pre-cooked food. They usually have small trays which they fill with dishes that you want. You're expected to have 2-3 dishes per tray. And they're super cheap, like NTD70 per full meal.
---
Frequently Asked Questions
When is the best time to visit Taipei?
Quick answer: autumn. November is ideal. But I wouldn't mind going in winter. The last thing I want is for the rain or typhoons to ruin my plans, and they are least likely to make a mess from November to March.
Taipei enjoys a humid subtropical climate that is heavily influenced by the monsoon. This means that although people keep referring to the four seasons, they are not as pronounced as in temperate countries like Japan or Korea.
Summer (June-September) is hot, reaching as high as 35C, and wet, sometimes bringing powerful typhoons.
Autumn (September-November) is pleasant. October marks the end of the typhoon season, and precipitation drops significantly (although you'll never know these days). The temperature is also comfortable, playing between 22 and 28C in October, and 19 and 24C in November.
Winter (December-February) is mild, rarely dipping below 10C. But it is the driest period.
Spring (March-May) has comfortable temperatures but are unpredictable in terms of rainfall.
---
Is Taipei safe?
Yes, Taipei is very safe generally. But as in other places, follow the rules and don't leave your things unattended.
---
What is tipping policy in Taipei?
Tipping is NOT mandatory or expected in Taipei. At restaurants, a 10% service charge is usually already added to the bill so no tips necessary. Taxi drivers don't expect to be tipped either, but you can just round off the meter.
The only exception is the hotel bellman, whom you can pay 1 USD per bag. The housekeeper is also usually not tipped, but feel free to leave a dollar if you enjoyed their service.
---
Where to exchange money in Taipei?
If you're carrying US dollars or another major currency, you can exchange at banks or licensed stores.
If you're carrying Philippine peso, it will be hard to find one that accepts peso. If you can, buy NTD before your trip so you're covered. If you fail to bring NTDs, you can exchange at the airport or withdraw from ATM.
---
What is the power socket used in Taipei?
110V, 60Hz. Type A sockets are most common. Plugs have two flat pins. Type B, with an extra hole for a grounding prong, is also usual.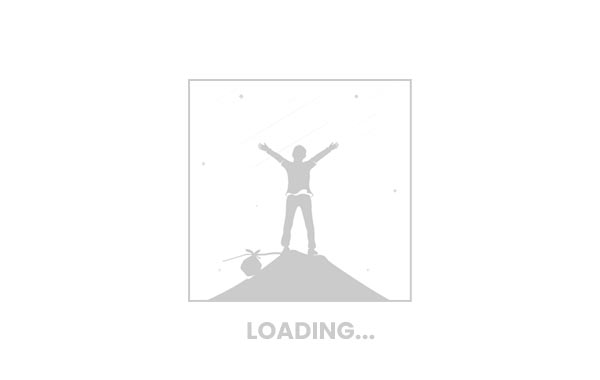 ---
Do I need a visa to visit Taiwan?
If you're carrying a Philippine passport, no need for a visa or a travel authorization certificate. You may enter Taiwan VISA-FREE until July 31, 2019, provided that your visit is no longer than 14 days and that you meet the following requirements.
Your passport must have at least 6 months validity.
A return ticket or onward ticket (to your next destination and a visa for that destination)
A proof of accommodation. It may be hotel booking or host's contact information or tour arrangements
You must have no criminal record in Taiwan
Nationals of Cambodia, India, Indonesia, Laos, Myanmar, and Vietnam need to get an ROC Travel Authorization Certificate (aka Visa-Free Certificate).
It is valid for 90 days.
Each stay must be not longer than 30 days.
It can be used for multiple entries.
It is FREE.
The whole process takes 5-10 minutes. Here's how to get one: Travel Authorization Certificate.
---
Watch our Latest Video!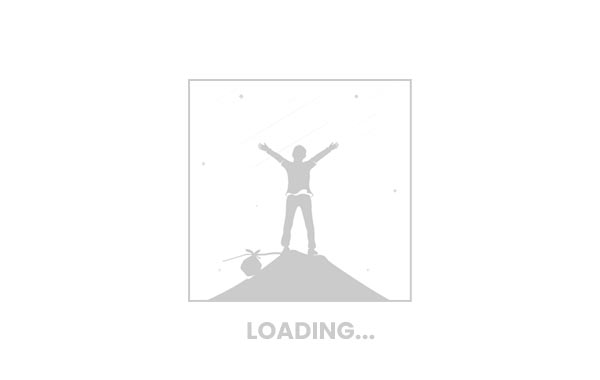 ---
Important Reminders