Darkness has already set in when we arrived at Dalongdong Baoan Temple, a Taiwanese folk religion temple. The site was built from 1805 to 1830 by the clans of Tong'an District who later moved to Taipei, which gives it its name Baoan, meaning "to protect those of Tong'an." The temple was included in the UNESCO Asia-Pacific Heritage Awards for Culture Heritage Conservation.
During its construction and early days, Baoan Temple was funded by four clans: the Wangs (who donated the land), the Chens, the Changs, and the Tsais. They are also credited for the creation of what was known then as "44 Kans" (or 44 shops), which became the center of the Dalongdong community at the time.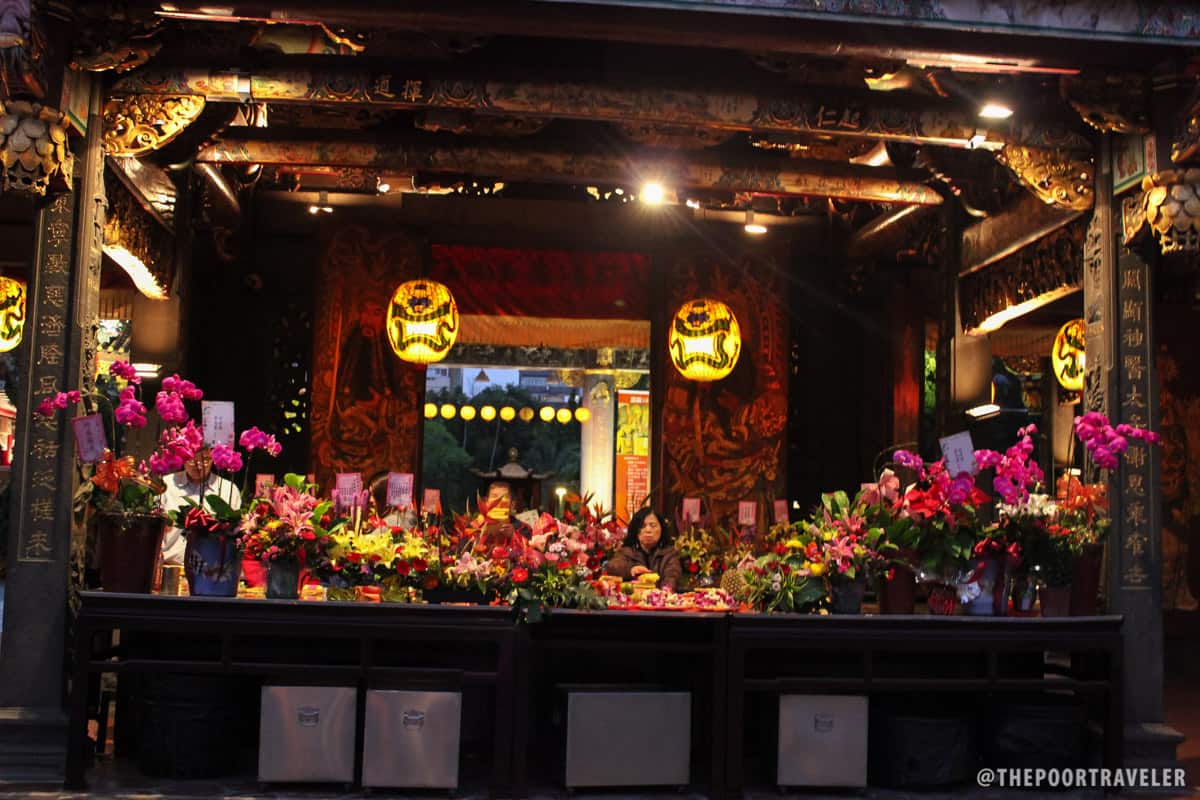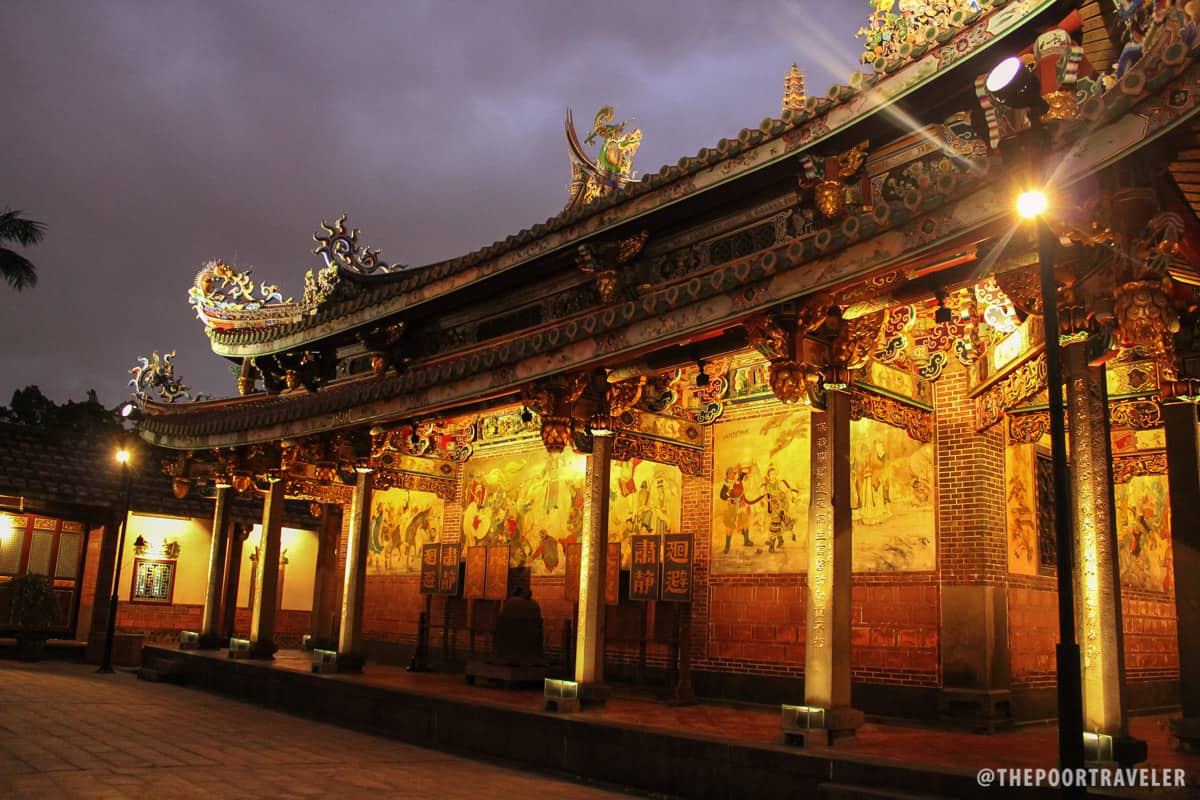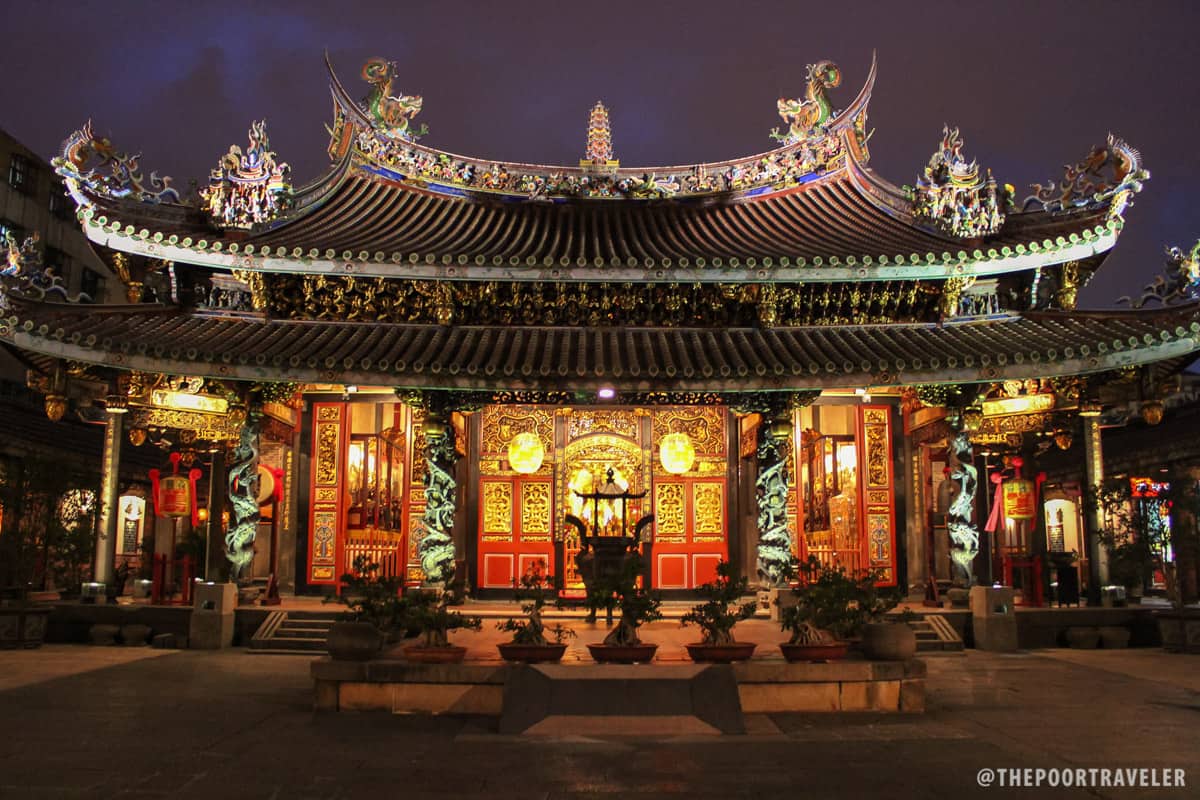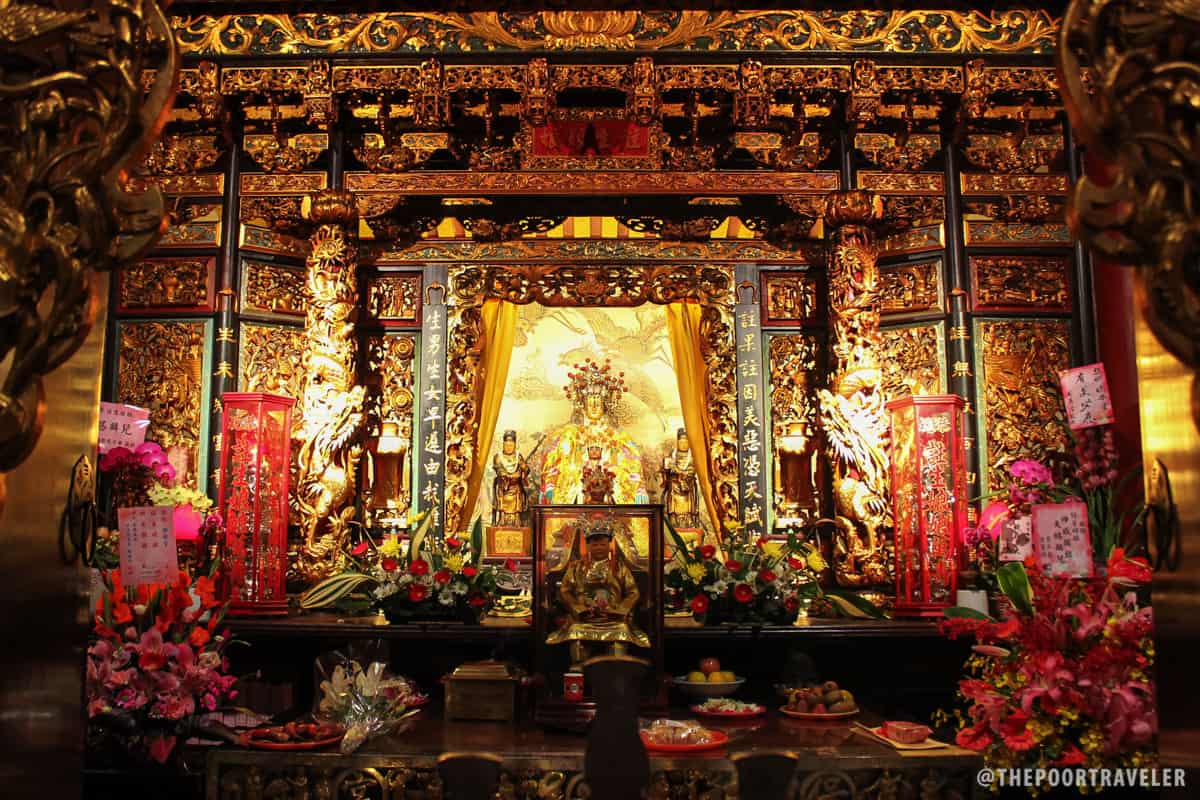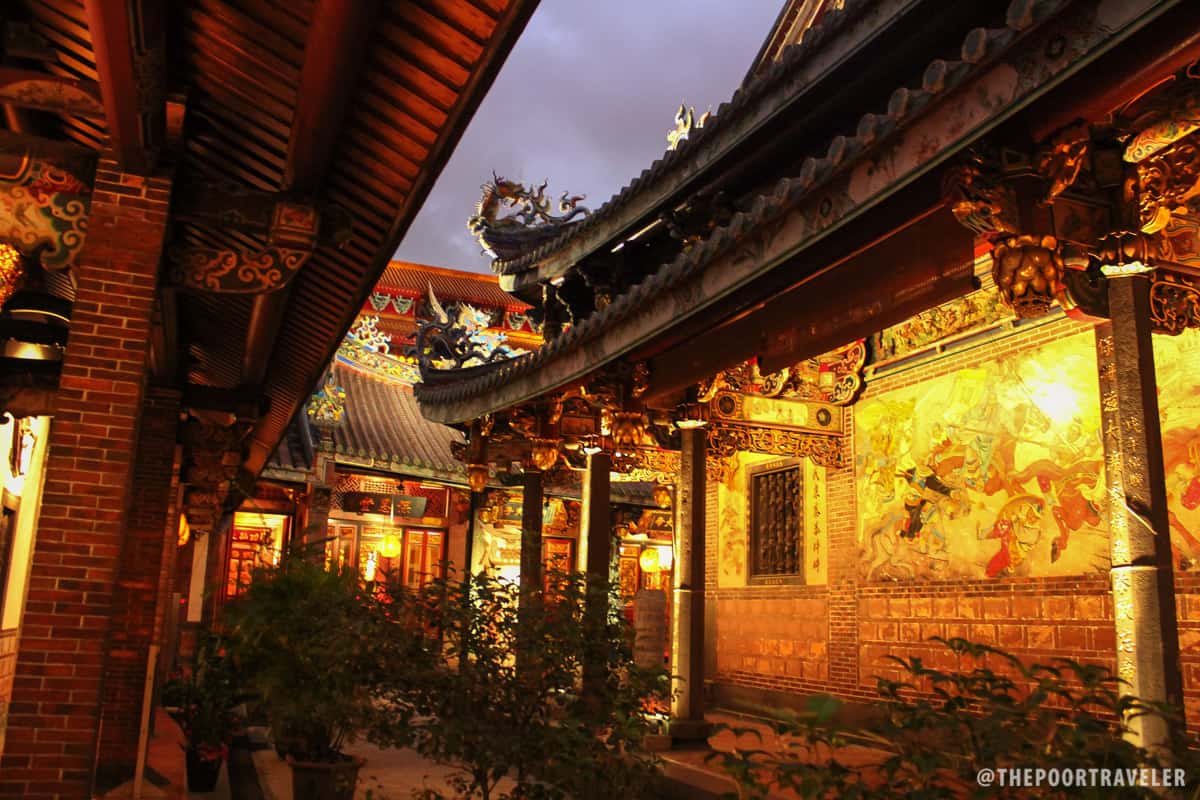 Baoan Temple enshrines Baosheng Dadi, god of medicine in Taoism and Chinese folk religion and a saint of the Song Dynasty. It is actually the biggest temple dedicated to the deity in Taiwan. It features a three-hall layout, traditional of Chinese temples: the Main Hall, the Rear Hall, and the Sanchuan Dian (triple gate front hall, the mains structure). On the sides lie the Bell Tower and the East/West Wing.
"Baoan Temple's architectural style also reflects early settlers' ancestral backgrounds," the site's official website shares. "For instance, the rooftop adopts the traditional Sanchuan (triple gate) wooden structure; the roof ridge belongs to the southern Fujian style; the floor and wall surface are covered with wide, thin red bricks and tiles…. The temple structure also displays delicate architectural work of arts, such as woodcarvings, stone carvings, colored drawings, clay sculptures, and chien-nien (cut and glue) figurines."
Dalongdong Baoan Temple
Address: No.61, Hami St., Taipei City, Taiwan
Contact Number: +886 2 2595 1676