If you're looking for travel information about Anilao, Batangas, you've come to the right place. Below is our latest DIY ANILAO TRAVEL GUIDE BLOG with information on resorts, boat tours, and things to do. We also added a sample DIY ANILAO ITINERARY, which you're free to use for your trip. Enjoy Anilao!
It was an almost complete silence. I could not even hear the swashes stammer their name. The silhouette of the sharp cliffs sticking out into Balayan Bay grew darker by the minute. The horizon that moments ago was sweet and honey-colored revealed a fiery, fierce attitude. Here in Anilao, it is a sin not to see the sunset after a day of island hopping or scuba diving.
Anilao is best known as a diving destination. While Tubbataha Reef is widely considered the Philippines' Diving Mecca, many regard Anilao as an "Eden," the birthplace of scuba diving in the country. But Anilao is more than the treasure-trove it keeps beneath the waves. Its shores are mostly rocky, but in between some of the promontories are small pockets of white and beige sand for the picky beach bum. Its land is wrinkled with small mountains that are great for beginners. It is also your gateway to the islands of Tingloy, which has been gaining a lot of attention over the past few years.
WHAT'S COVERED IN THIS GUIDE?
Understanding Anilao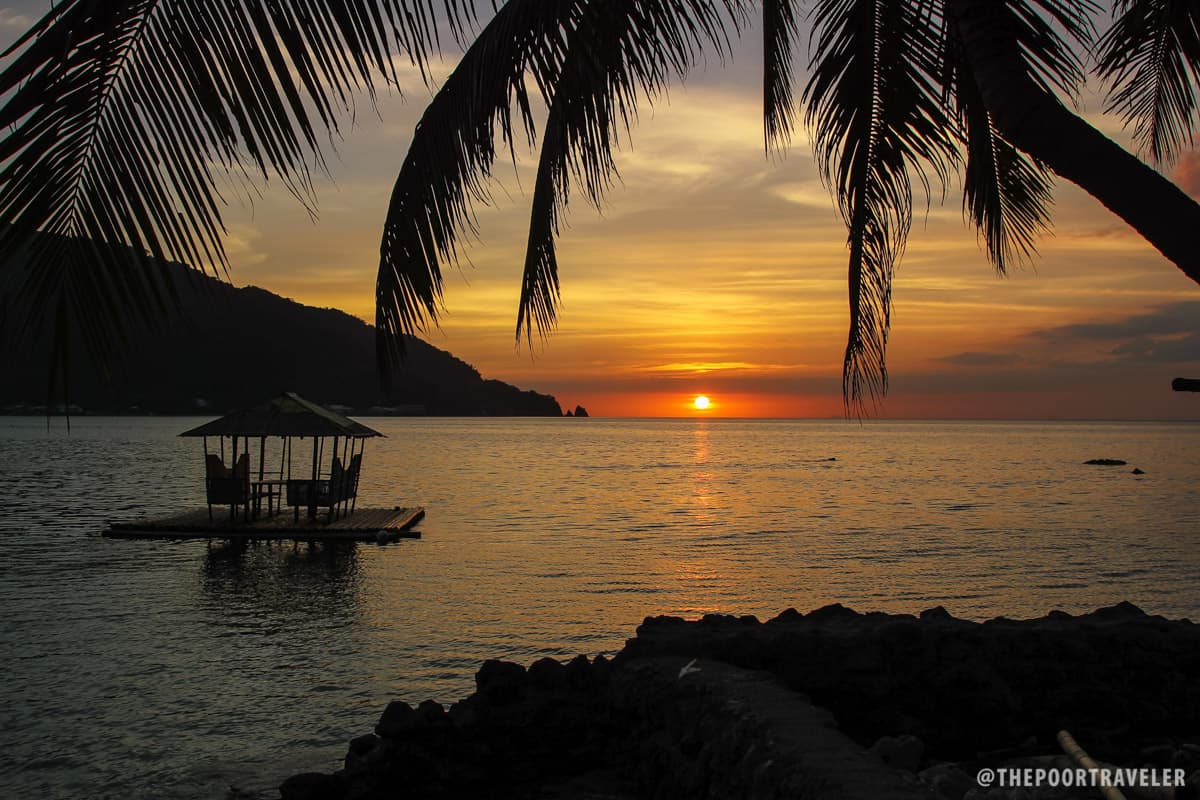 Anilao is a quiet barangay on the northern coast of Mabini, a peninsula-municipality that separates Balayan Bay from Batangas Bay. Yep, it's just a barangay. But Anilao's popularity prompted resorts in neighboring villages to market themselves as also part of Anilao. These days, as far as tourism is concerned, Anilao is almost synonymous to the whole Mabini municipality.
Thanks to its proximity to Manila (only 3 hours away), it has become an ideal destination for divers, especially to beginners who may be a bit hesitant to travel to the far corners of the country for a first dip. The hidden wonders it keeps in its depths are no longer secret, but they continue to amaze curious souls.
Language: Tagalog. Dialect: Batangas Tagalog. Although Batanguenos can converse with people from Manila, they use certain words that Manilenos will probably not understand.
Currency: Philippine peso (PHP, ₱). PHP100 is around USD1.92, EUR 1.56, SGD2.52 (as of April 2018).
Modes of payment: Cash! While some resorts accept credit card transactions, most establishments prefer cash. There are a few banks with ATM in the town proper of Mabini, but it would be best to have cash on hand even before leaving Manila or Batangas city.
Electricity Info: 220V, 60Hz. Socket Type A, mostly.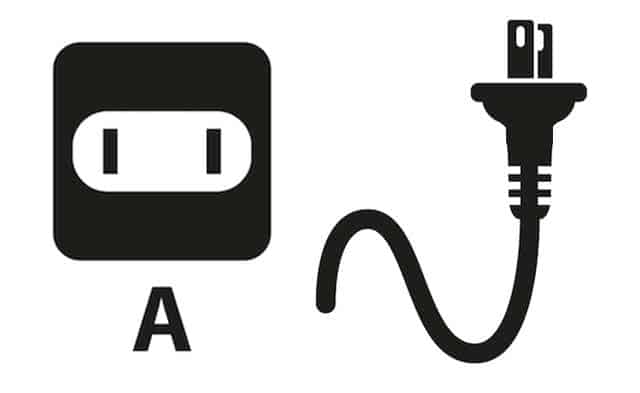 Best Time to Visit Anilao
When is the best time to visit Anilao? January-April.
Like most parts of the Philippines, Anilao experiences two seasons: dry and wet. The months of January to April are the driest, while July to October the most rain-drenched.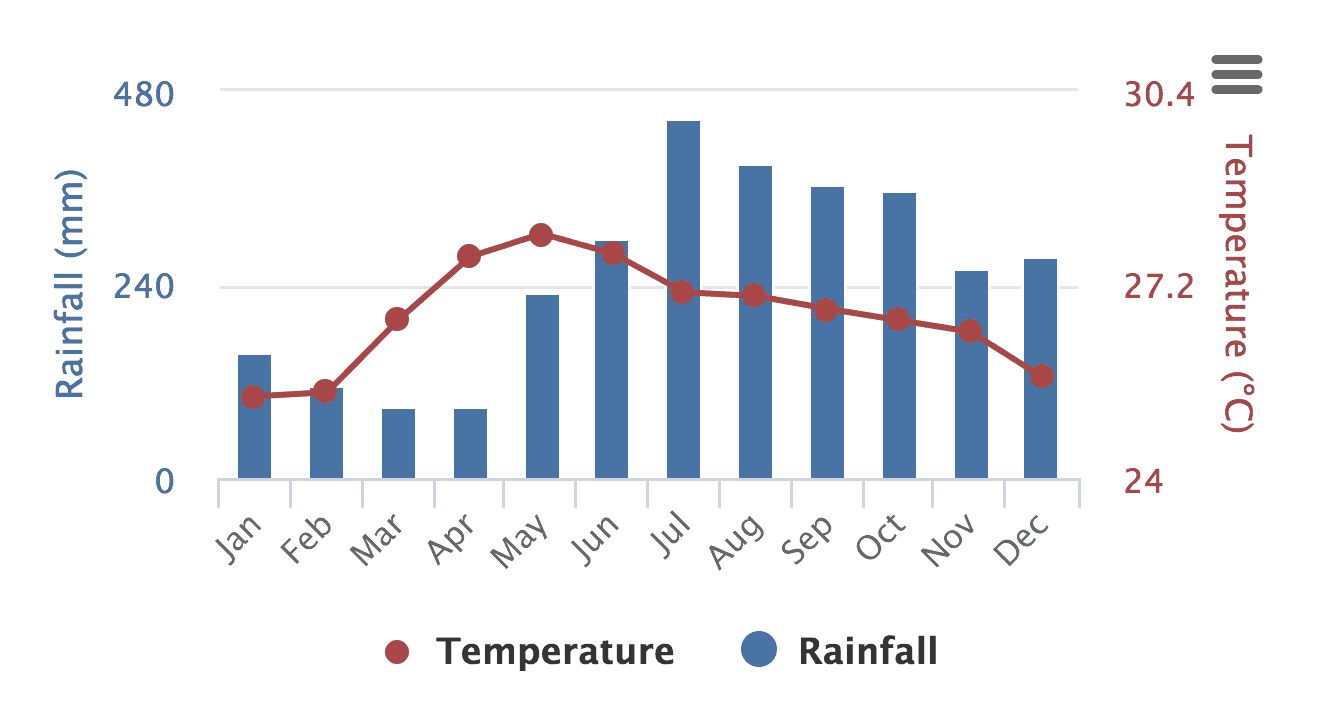 Because of Anilao's relative closeness to Manila, its shores and streets can fill up with tourists quite easily. Hence, even when March and April are the most ideal weather-wise, it can be pretty crowded. Even tourists coming from other parts of Batangas are Anilao-bound. If you must visit in these months, avoid the weekends.
In my opinion, January-February is the best period. It's sunny, cool, and swarm-free.
How to Get to Anilao from Manila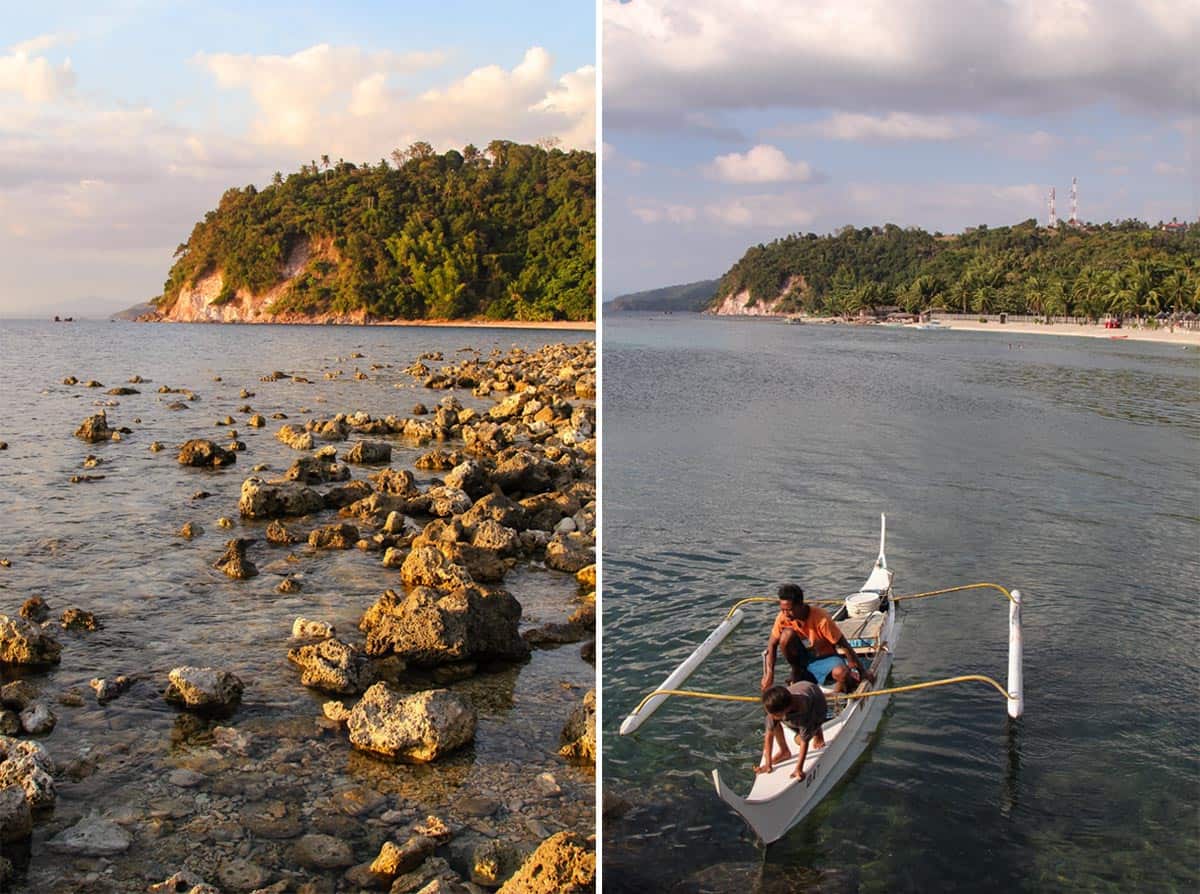 If you're taking public transportation, here's what you should do:
1. Take bus going to Batangas City. Alight at the Grand Terminal.
There are terminals in EDSA-Kamias and Cubao in Quezon City, LRT-Buendia and Taft in Pasay City.
Try to leave in the early morning to dodge the traffic.
If you choose a bus with a CALABARZON sign, travel time will be much shorter because it will bypass several towns and cities (Lipa, Tanauan, Malvar, etc.). Travel time is less than 2 hours. Otherwise, it can take as long as 3 hours.
Fare is P120-P180 depending on your point of origin and route.
2. Ride a jeepney to Anilao. Get off at the final stop, the Mabini Multi-purpose Port (aka Anilao Port).
Travel time: 40 minutes. Fare: PhP 37.
There is a Tourism Office in the area if you need help on anything travel-related.
3. Take a tricycle to your resort.
Where to Stay in Anilao
If you're climbing Mt. Gulugod Baboy, overnight camping makes most sense. Just go on an island hopping tour the next day before leaving to make the most out of your trip.
If not, then stay at a resort. There are dozens dotting the map of Mabini, many of them beachfront. Note that some are not really part of Anilao but in other neighboring barangays.
Top Anilao Resorts
Here are the top resorts under P5000 as scored by online users. (We didn't include luxury accommodations.)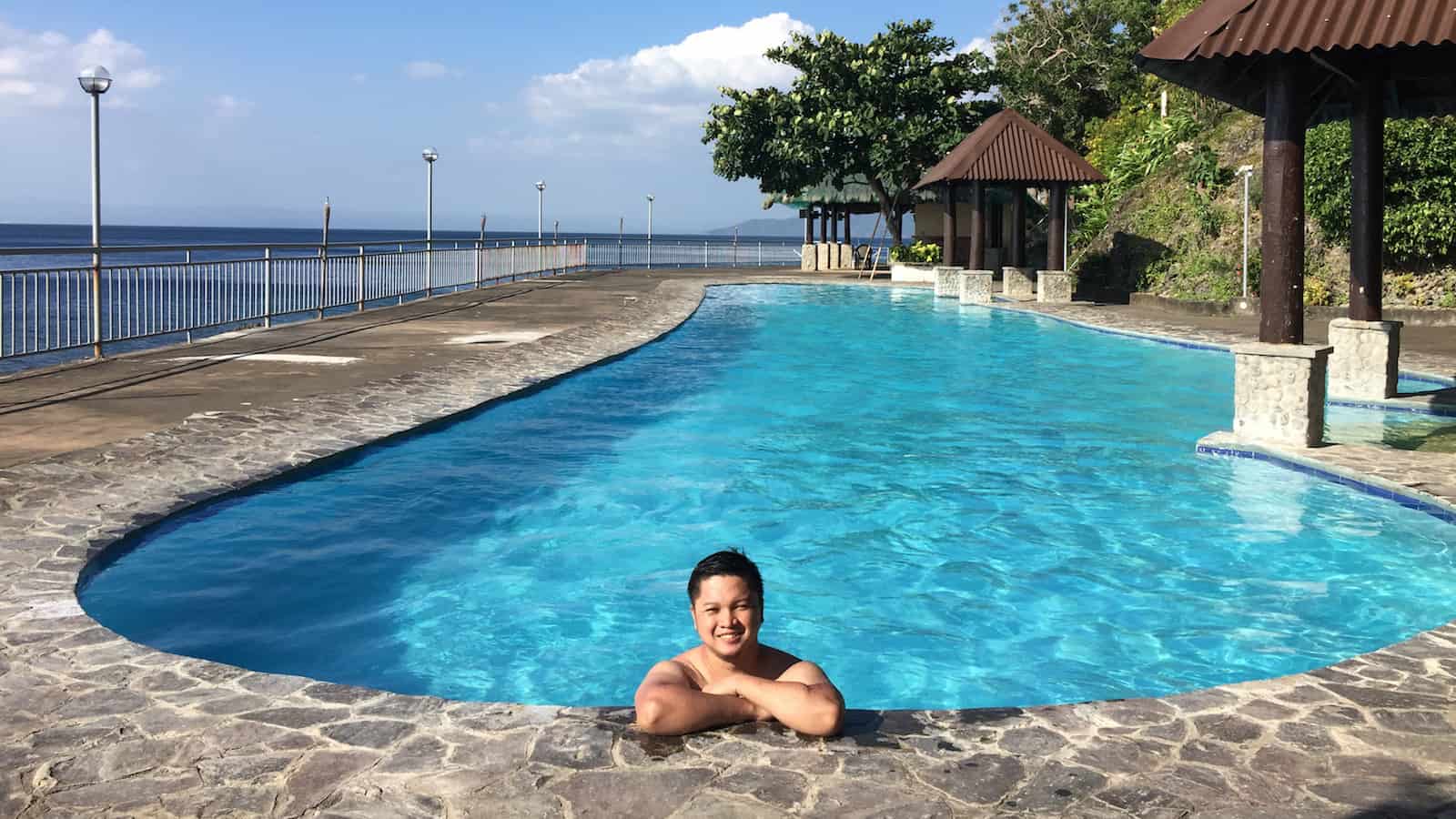 .
Places to Visit
Anilao Dive Sites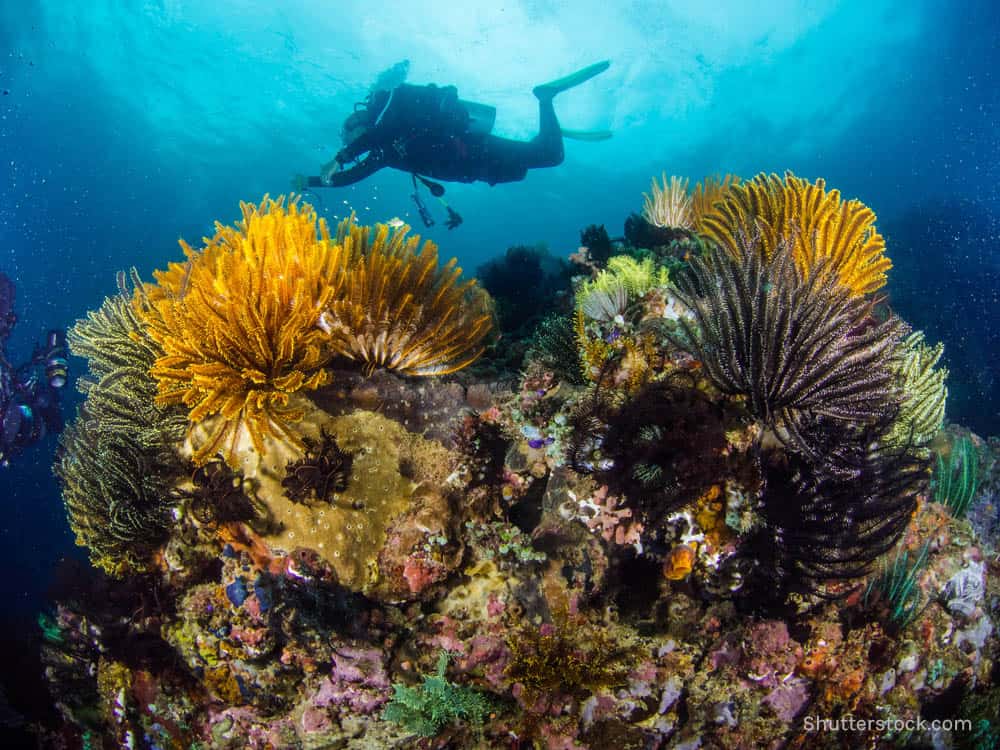 Anilao's main draw is its 20+ dive sites. It faces Balayan Bay, which is part of the Verde Island Passage, the center of center of the world's marine biodiversity according to a 2007 Smithsonian Institute study. Most tourists come here to dive or learn to dive. Most resorts offer diving courses and tours both for beginners and veterans.
Diving costs vary from resort to resort. But here are the usual rates:
Day Tour Dive (for experienced divers): P1500
Day Tour Dive (for experienced divers) with meal and gear rental: P2500
Intro Diving (with instructor): P3500
Some of the usual spots: Mainit Point, The Cathedral, Eagle Point, Arthur's Rock, Devil's Point, Beatrice Rocks, Twin Rocks.
Mt. Gulugod Baboy
Literally means "pig's spine" because of its appearance. It is a range of three hills (Pinagbanderahan, Gitna, and Gulugod Baboy at 525 meters above sea level) that runs across the Calumpang peninsula, perfect for beginners. From its summit, you can have a good view of Balayan Bay, Maricaban Islands, and, on a clear day, Verde Island and Mindoro. The trek starts at Philpan Dive Resort.
Sombrero Island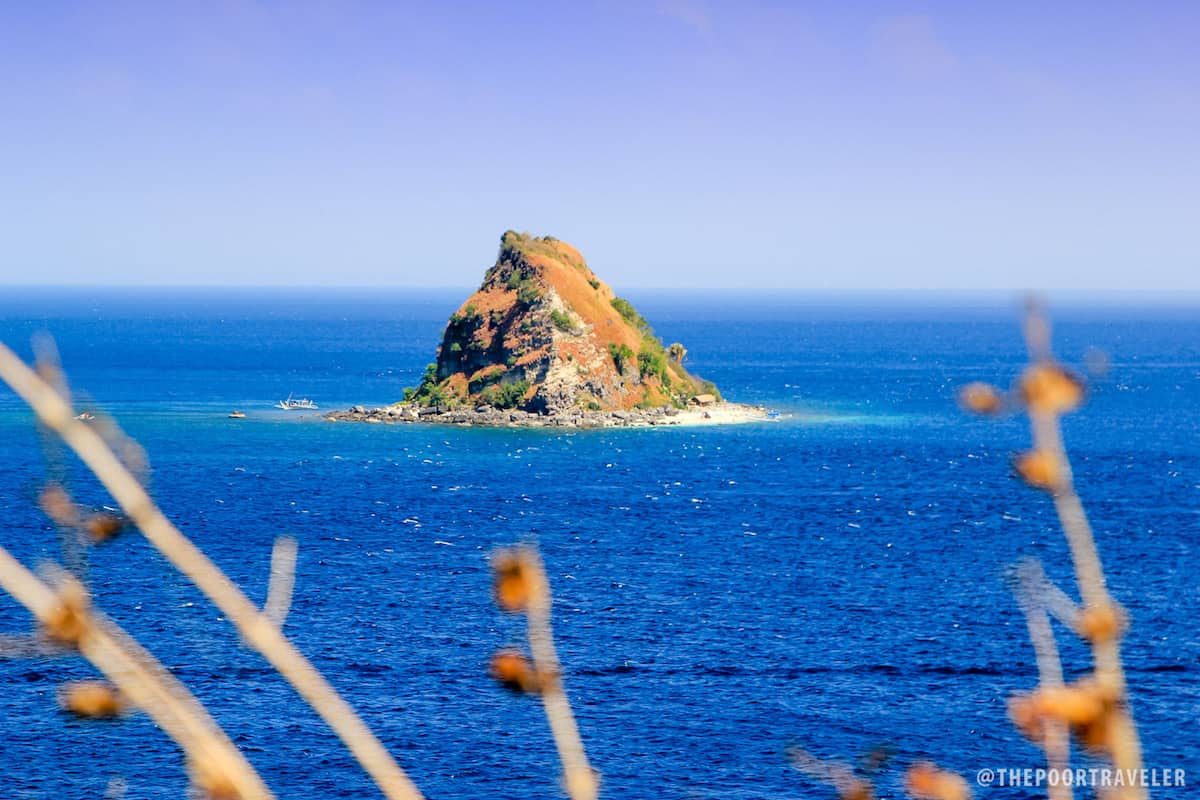 Although it belongs to the municipality of Tingloy, Sombrero Island is easily accessible from Anilao. You can even see it from some resorts. It's a hat-shaped rocky island surrounded with nice, glittering white sand.
You can visit it as part of an island-hopping tour. Just arrange a boat tour at your resort or at Anilao port and tell the boatman to make a stop at Sombrero Island. You can also visit Sepoc Beach on the same tour.
Boat Tour: P2500 (good for 10 pax)
Entrance Fee: P200
Sepoc Beach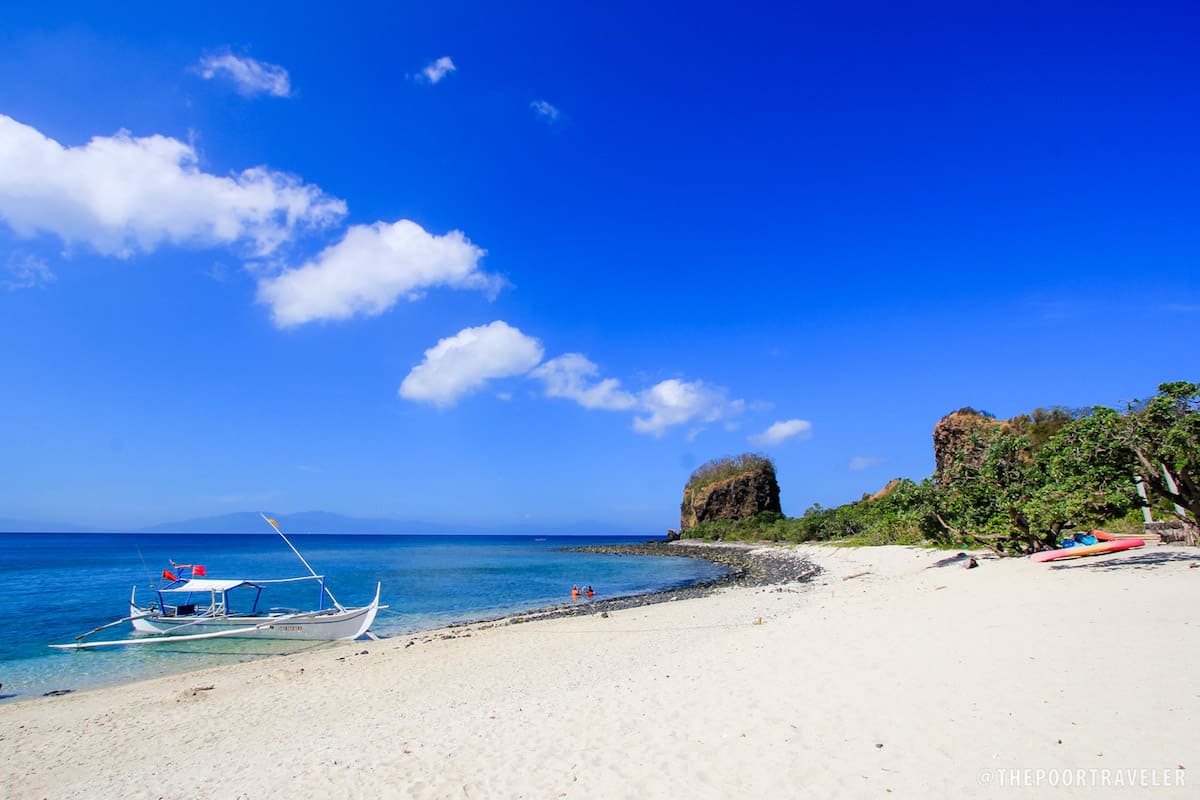 Another white sand-glazed tip of Maricaban Island. May be included in island hopping tours. Although boats are allowed to dock near the beach, visitors cannot go inland or use its restroom and dining facilities because it's private, owned by Eagle Point Resort. Hence, if you really want to make the most of your stay here, book your tour with Eagle Point Resort. This way, you also get to trek to the top of a hill and enjoy a view of Sombrero Island and Anilao.
Boat Tour Price (Eagle Point Resort): P2500 (good for 8 pax)
Masasa Beach
You can reach Masasa Beach from Anilao. You can catch the public boat to Tingloy or charter a private boat.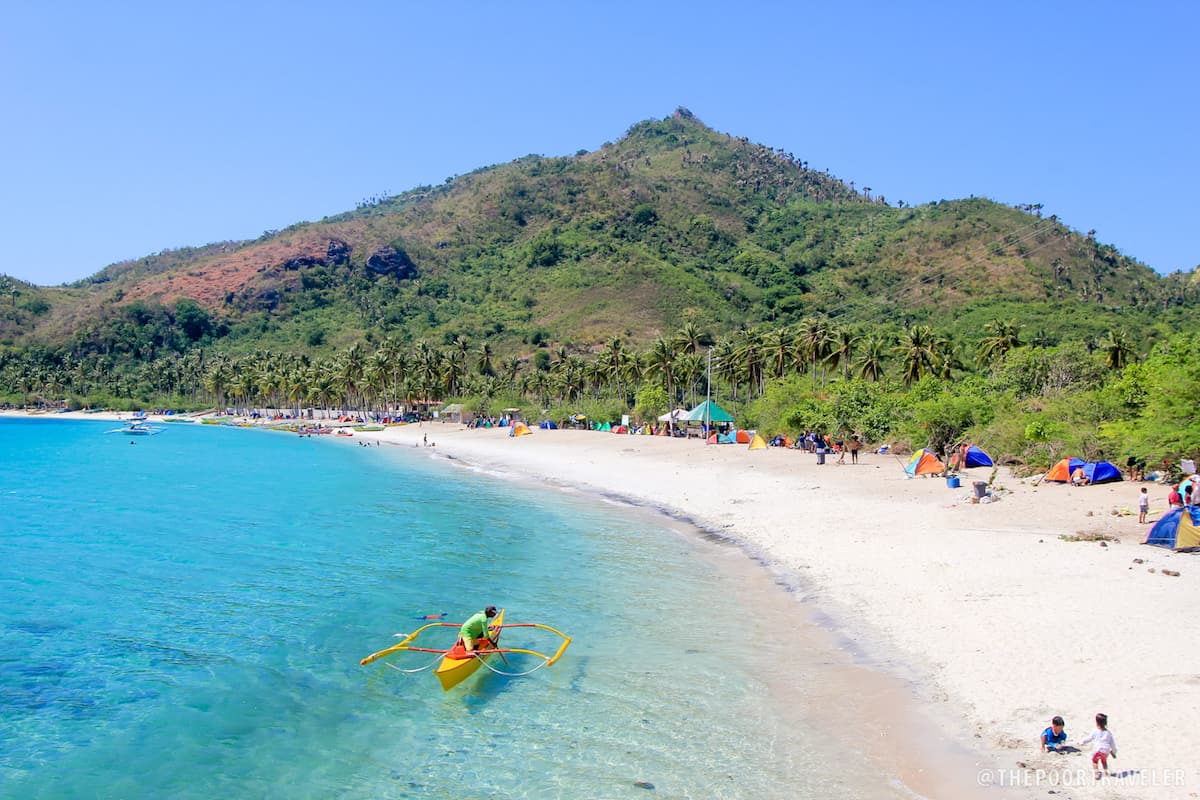 BY PUBLIC BOAT
Option 1: Go to Anilao Port (or Talaga Port during Habagat season) and catch the boat to Tingloy Port. This is the cheapest option because the fare is only P80. Travel time: 45 minutes – 1 hour. At the port, rent a tricycle to your homestay or to the start of the hiking trail to Masasa Beach.
Option 2: Go straight to Masasa Beach. There are public boats that go directly to Masasa Beach, but they are fewer and even more unpredictable. Fare: P100.
Note: The last public boat back to the mainland at Tingloy Port leaves at 2:30pm. But you can also rent a private boat at Masasa Beach, which will set you back P3000 (or P2500 if you haggle). There are also other boats that ferry passengers back to the mainland at smaller docks, but we can't hold of any official schedule. But they sometimes pick up passengers at Masasa Beach at around 12nn on weekends.
BY PRIVATE BOAT
The usual rate is P4500 per boat. Pretty steep! But this can accommodate up to 10 passengers. If you're a group, this is something to consider.
You might also want to drop by Anilao Public Market located just beside the port to shop for lunch ingredients.
Sample Anilao Itinerary
Below is a sample weekend itinerary for non-divers. Tweak this according to your schedule and needs.
Day 1: GULUGOD BABOY
07:00 am – ETD JAM Bus Terminal
10:00 am – ETA Batangas Grand Terminal
10:30 am – ETD Batangas Grand Terminal (Jeepney to Anilao)
11:20 am – ETA Anilao, Lunch, Rest, Prep for Hike
01:40 pm – Take tricycle to Philpan Dive Resort
02:00 pm – Start climb
04:00 pm – Set up camp, explore summit, sunset viewing
06:30 pm – Dinner
10:00 pm – Lights out
Day 2: ISLAND HOPPING
05:30 am – Wake up, sunrise viewing
06:45 am – Breakfast preps
09:00 am – Break camp, start descent
10:40 am – ETA Philpan Dive Resort
11:00 am – Back at Anilao Port for island hopping tour
11:15 am – Buy lunch ingredients at Anilao Public Market
11:40 am – TOUR! Sombrero Island, etc.
05:00 pm – Back at Anilao Port
06:00 pm – Leave for Batangas City (Grand Terminal)
07:00 pm – ETD Batangas Grand Terminal
09:30 pm – ETA Manila
Summary of Expenses
Here's a summary of the possible expenses. This should give you a ballpark figure of how much to prep for this trip but in no way perfect. This should only serve as a guide.
Note that you would not encounter everything on the list. For example, if you don't plan on going to Masasa Beach, then ignore the boat fare to Tingloy.
Transportation
Bus fare to Batangas Grand Terminal: Fare: P165 from Cubao, P157 from LRT-Buendia, P127 from Alabang.
Jeepney fare to Anilao: P37
Diving
Day Tour Dive (for experienced divers): P1500
Day Tour Dive (for experienced divers) with meal and gear rental: P2500
Intro Diving (with instructor): P3500
Sombrero Island
Sombrero Island Entrance Fee: P200
Boat Tour: P2500 (good for 10pax)
Masasa Beach
Boat rental (island hopping tour) from Anilao: P4500 per boat (10pax max)
Boat rental (island hopping tour) from Masasa Beach: P1500 per boat (3pax max)
Public boat fare to Tingloy: P80
Tricycle ride to Masasa Beach: P30
Environmental Fee: P30
Masasa Beach: FREE
Other Tips for the Poor Traveler
First of all, please don't be an asshole. Don't leave trash on the beach. Whatever you bring to the place, take them with you when you leave.
Use coral-friendly sunscreen. A study conducted by Archives of Environmental Contamination and Toxicology revealed that most sunscreen products contain chemicals like oxybenzone, parabens and benzophenone that are harmful to marine life. Most, not all. Choose brands that are reef-friendly and do do not contain the said chemicals.
Eat at carinderias near Anilao Port that offer a meal from P30-P60. If you're a group, you might also want to consider buying ingredients from the market before your island tour and just prepare the food yourselves.
The bigger the group, the cheaper the tour. The boat rental for the island hopping tour is P2500 per boat. Boats in Anilao usually can carry up to 10 passengers. Just divide the cost by how many you are in the group. The bigger the group, the smaller the per person expenses.
2️⃣0️⃣1️⃣8️⃣ • 4️⃣ • 2️⃣2️⃣