Planning a trip to BERLIN, GERMANY? This DIY BERLIN TRAVEL GUIDE BLOG might be able to help! Check out our tips and recommendations on hotels, tours, and things to do. We also provided a sample DIY BERLIN ITINERARY that you may follow or use to build your own. Happy planning!
This wouldn't have been my first time in Berlin. When we were backpacking across Europe, our initial plan was to stop in Berlin for a week. But because of limited budget and time, something had got to give. We decided to skip Berlin and spend most of our time in Bavaria.
Now, almost two years later, I finally set foot in the German capital. Coming from a 13-hour flight, I thought I wouldn't have the energy to explore the city on the day we arrived. But I guess my excitement to see Berlin was much more powerful than the pull of my hotel bed. That and because my friends Joy and Pam made a very strong case.
WHAT'S COVERED IN THIS GUIDE?
Understanding Berlin
Berlin's roots can be traced back to the 13th century when it became a part of the Margraviate of Brandenburg, founded by Albert the Bear. Back then, the early settlements that eventually made up the city were established by German merchants. Even since then, Berlin has always been multi-cultural. But people outside Europe is more familiar with Berlin's modern history.
The Berlin we see today is fairly new. It was heavily destroyed during World War II. Most of the structures, even those that look old, were just rebuilt or reconstructed. It's a brand new city. During our stay, we noticed several ongoing renovations and constructions, most of which are due next year, in time for the 30th anniversary of the fall of The Berlin Wall.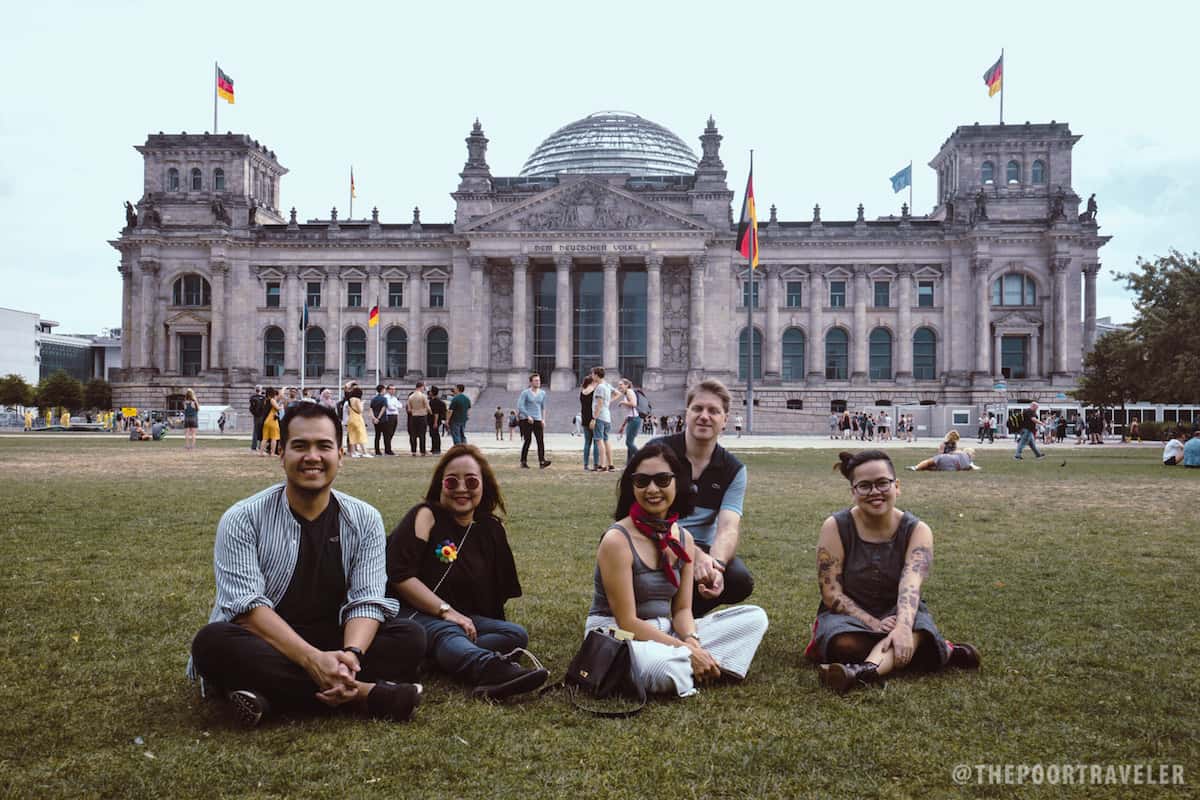 Today, Berlin is one of the most visited cities in Europe. It is known for high quality of life and days filled with lively festivals, nightlife, and the arts. And despite its history, Berlin is proving to be a sturdy bastion of western democracy.
Modern Berlin is huuuuge. For short-term visitors, the most important areas are the following:
Mitte. Literally means "middle" because it's at the very center of Berlin. It is the city's historic district, harboring numerous museums and historic landmarks. The is located in the southeastern corner of Mitte, near East Central.
East Central. The epicenter of Berlin's youth and art cultures. Its streets are flanked with trendy cafes, shops, and clubs.
City West. The heart of what used to be West Berlin. This side of the city is more modern and popular for Ku'Damm (short for Kurfürstendamm), a shopping street popular for luxury goods. Charlottenburg Palace, Kulturforum, the Olympic Stadium, major hotels and restaurants are also located here.
The area surrounding the border between Mitte and East Central, just north of Alexaderplatz, has a high concentration of hostels and budget hotels. It's also an excellent location if you want a central base for your sightseeing.
More information about Berlin:
Language: German is the official language, although the majority can understand and speak English fluently. Languages like French, Russian, and Turkish are also spoken in Berlin.
Currency: Euro (EUR, €). €1.00 is roughly USD1.16, PHP62 (as of July 2018). Exchange Rates at the airports are not that good. If you have Maestro, Cirrus, Visa, MasterCard Debit cards, I suggest withdraw your travel expenses at ATM bank machines. Or before your flight, go to your local bank and buy Euros.
Modes of Payment: Cash or Credit Cards are both common.
Electricity Info: 230V, 50Hz. Make sure you check your device's voltage requirement before plugging them in. Most usual power socket is Type F, which also accommodates Types C and E plugs.

---
Best Time to Visit Berlin
When is the best time to visit Berlin? May to October. These are the months when you can just go sightseeing around the city comfortably, rest in the park, or just enjoy your favorite drink at a cafe. May is most preferable because of the cool breeze. Summer is just around the corner and the days are starting to grow longer. More sun means more time to explore outside. (And great for photographers, too!)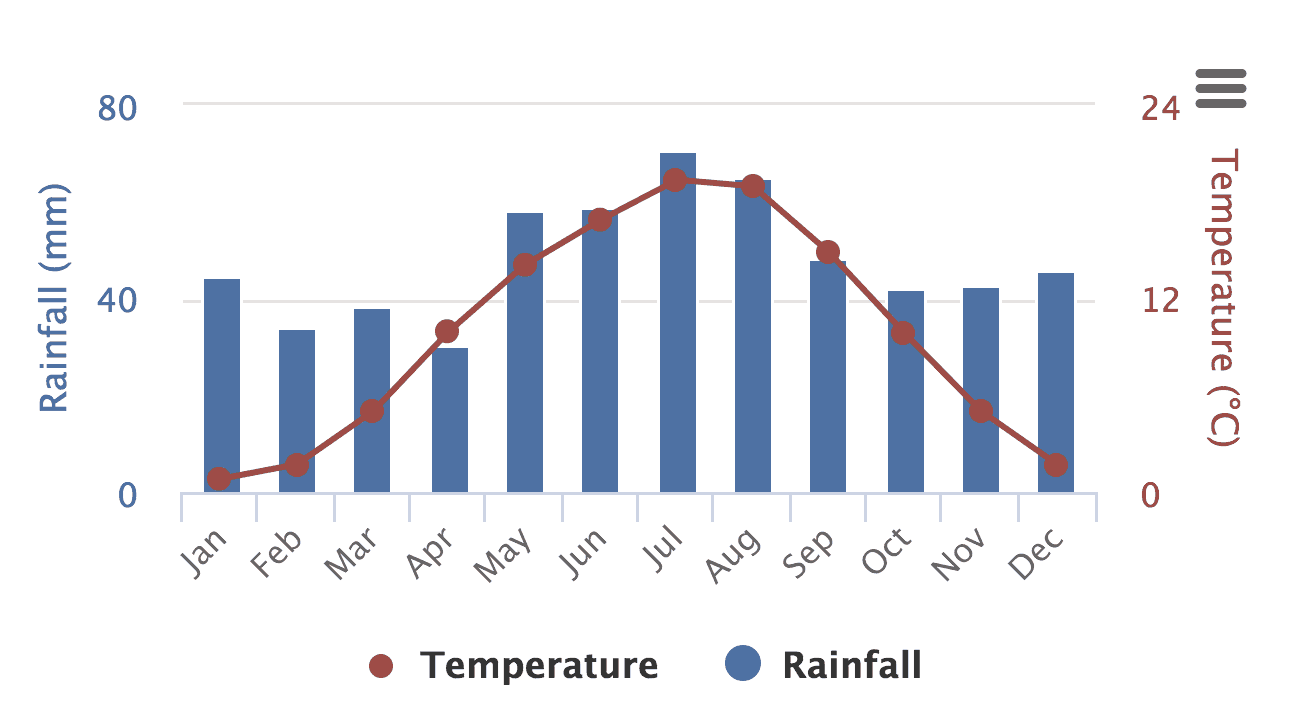 For example, in June, the sun rises at around 5:30am and sets as late as 10pm. However, the weather can be quite unpredictable. It can be sunny in the morning and rainy come afternoon.
Winter is when rates of anything tourist-related go down — hotels, flights, tours — but be warned, winter in Berlin is reeeealllyyyy cold. Freezing, literally.
---
How to Get to Berlin
Berlin is served by two airports: Berlin Tegel Airport (TXL), the bigger airport used for both international and domestic flights, and Berlin Schönefeld Airport (SXF), used mostly by low-cost carriers like easyJet and RyanAir.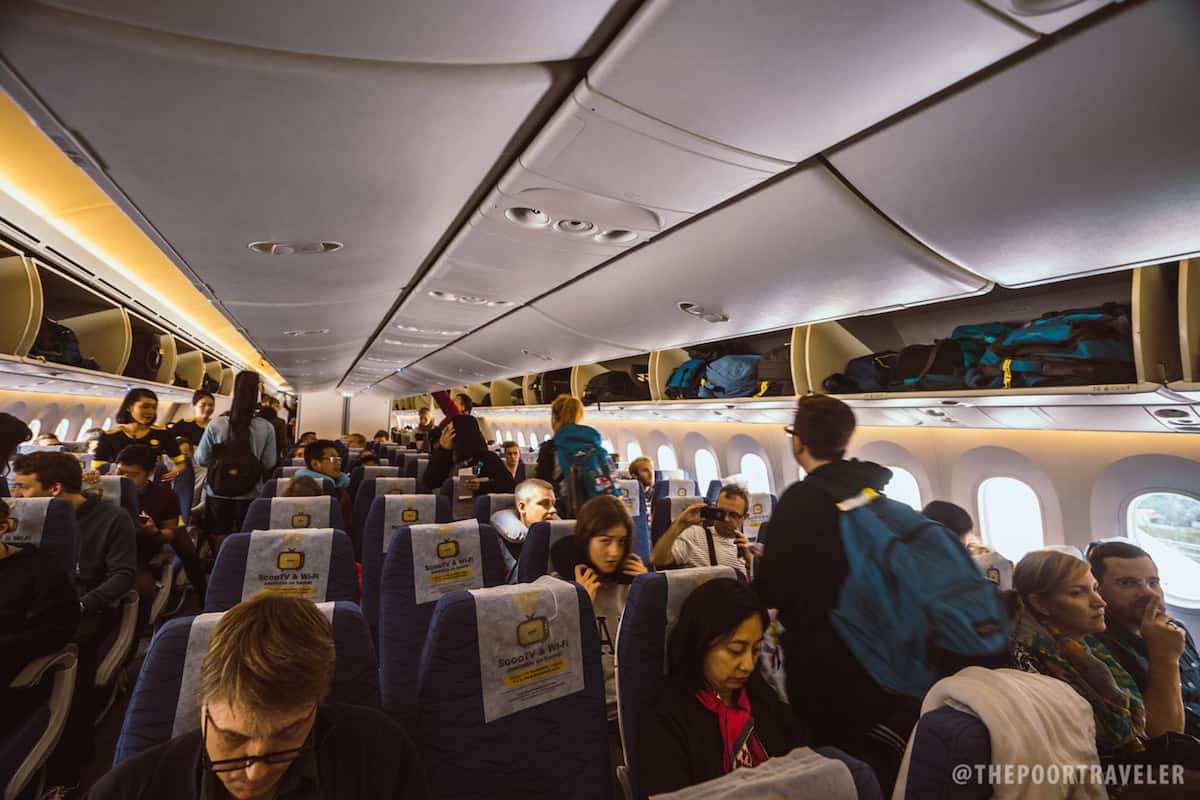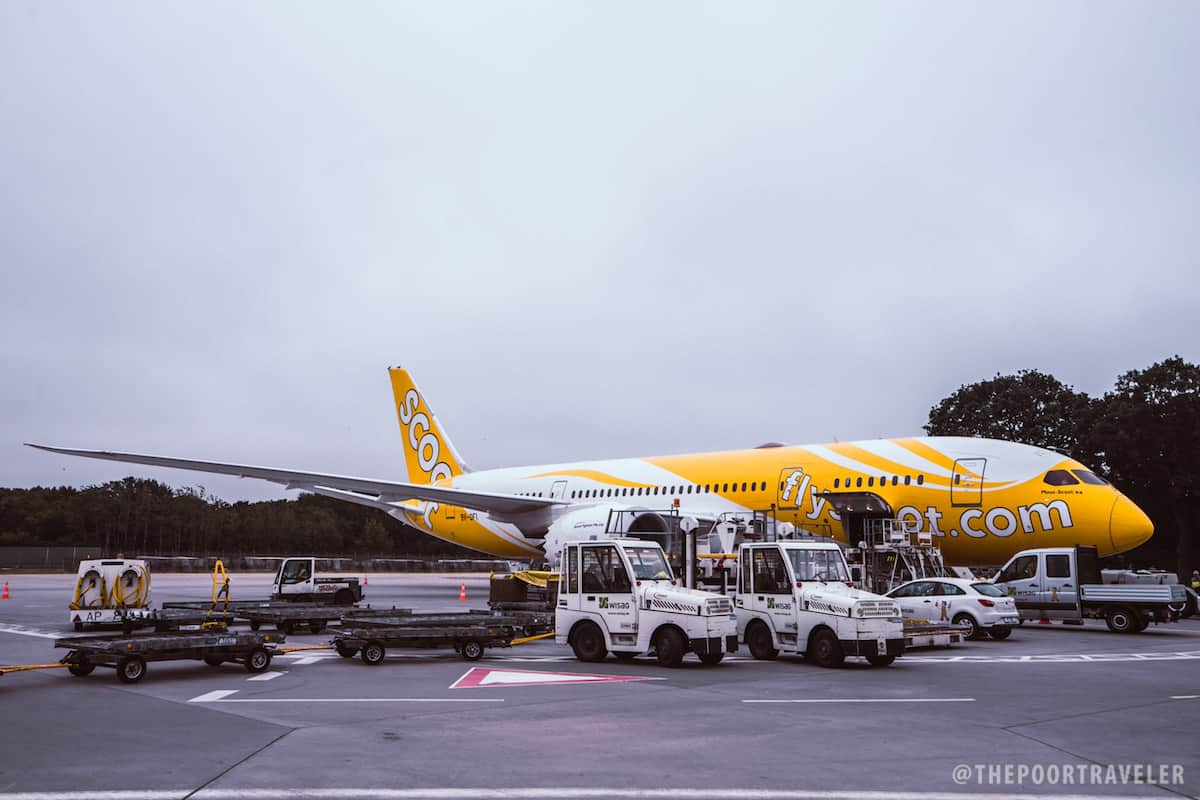 ---
Singapore to Berlin
From Singapore, Scoot offers some of the cheapest flights to Berlin. If you book months in advance and pick a slow day like Wednesday, you can find fares for as low as SGD 279 (SGD 339 with 20kg baggage allowance). See screenshot below.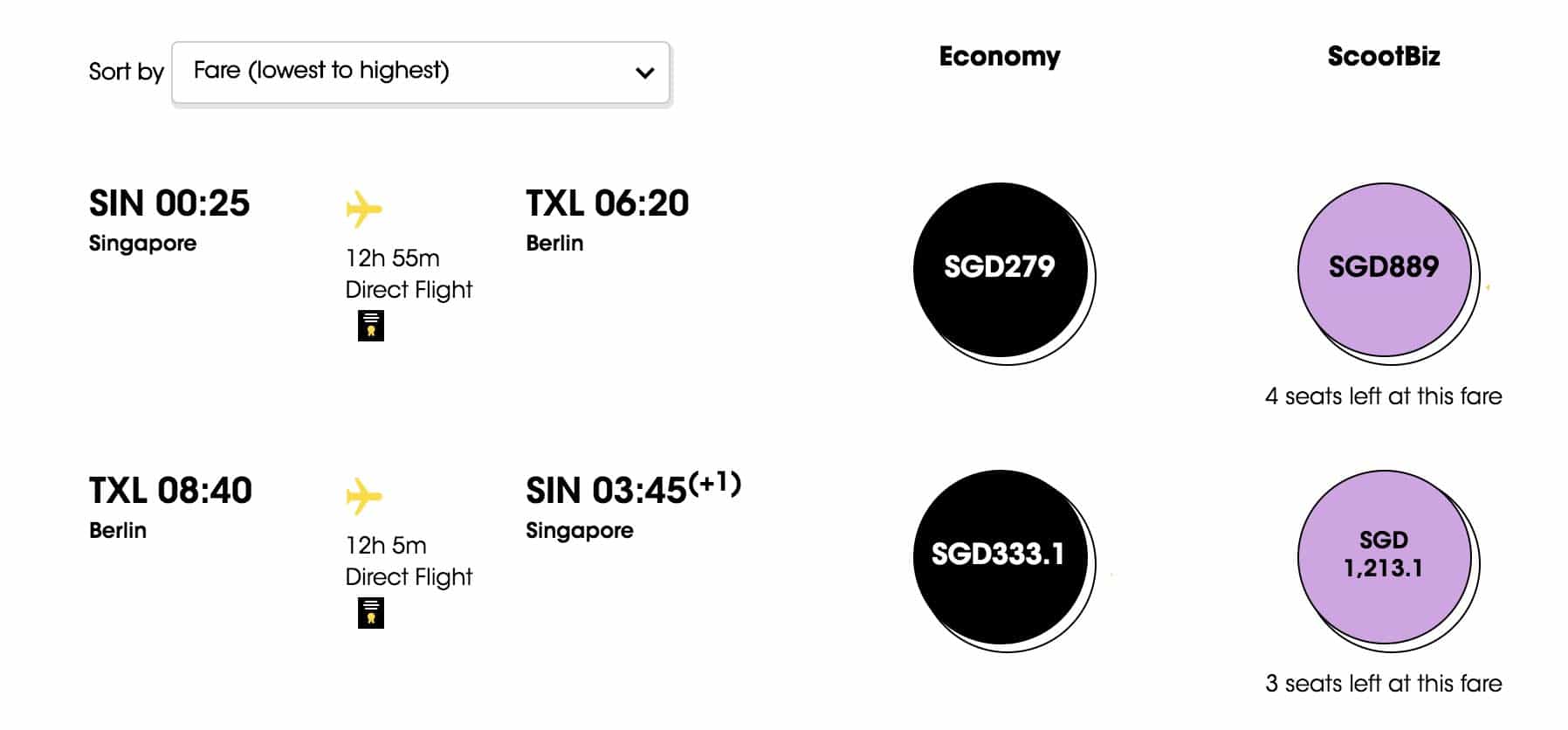 The flight takes 12-13 hours and lands in Berlin at 6:20am or 7:20am (depending on the day), which is great because you get to maximize your first day in the city! You can drop your luggage at the hotel and explore right away.
---
Manila to Berlin
Scoot flies from Philippines NAIA Terminal 1 to Berlin's Berlin Tegel Airport (TXL) with layover in Singapore. The almost 4-hour flight is from Manila to Singapore and the next 13 hours from Singapore to Berlin Tegel Airport. Scoot's Manila-Singapore-Berlin base fares can go as low as PHP28,623, round-trip! Add P3380 per way for 20kg baggage allowance. It can still go much lower when there's a promo!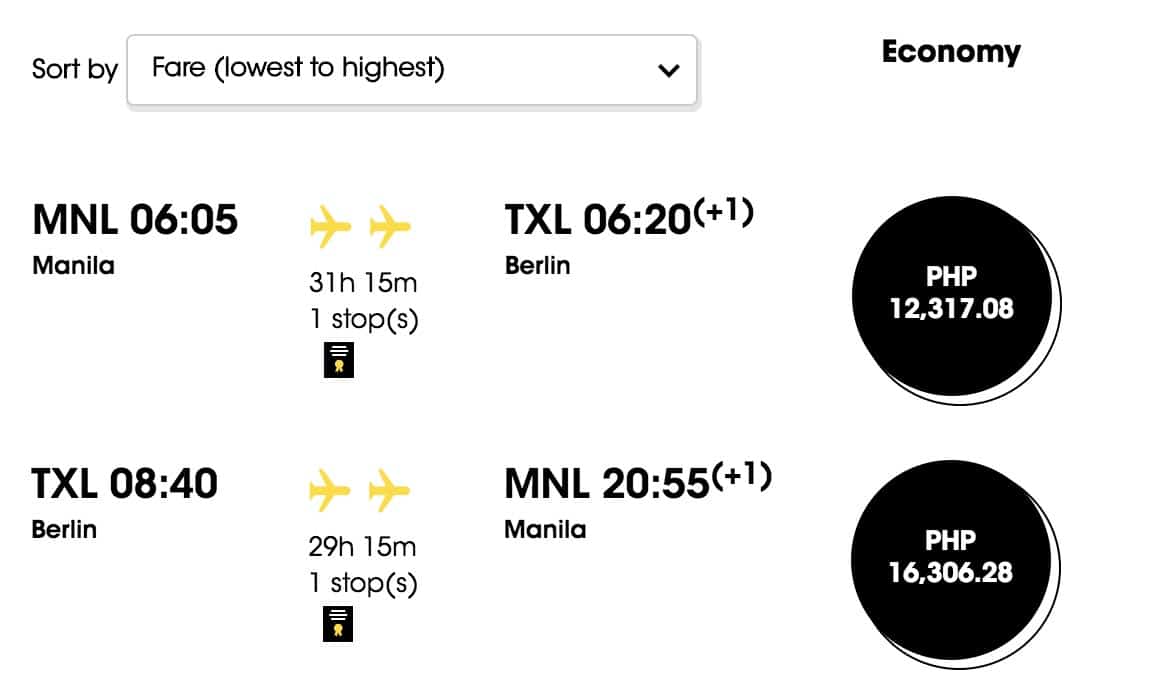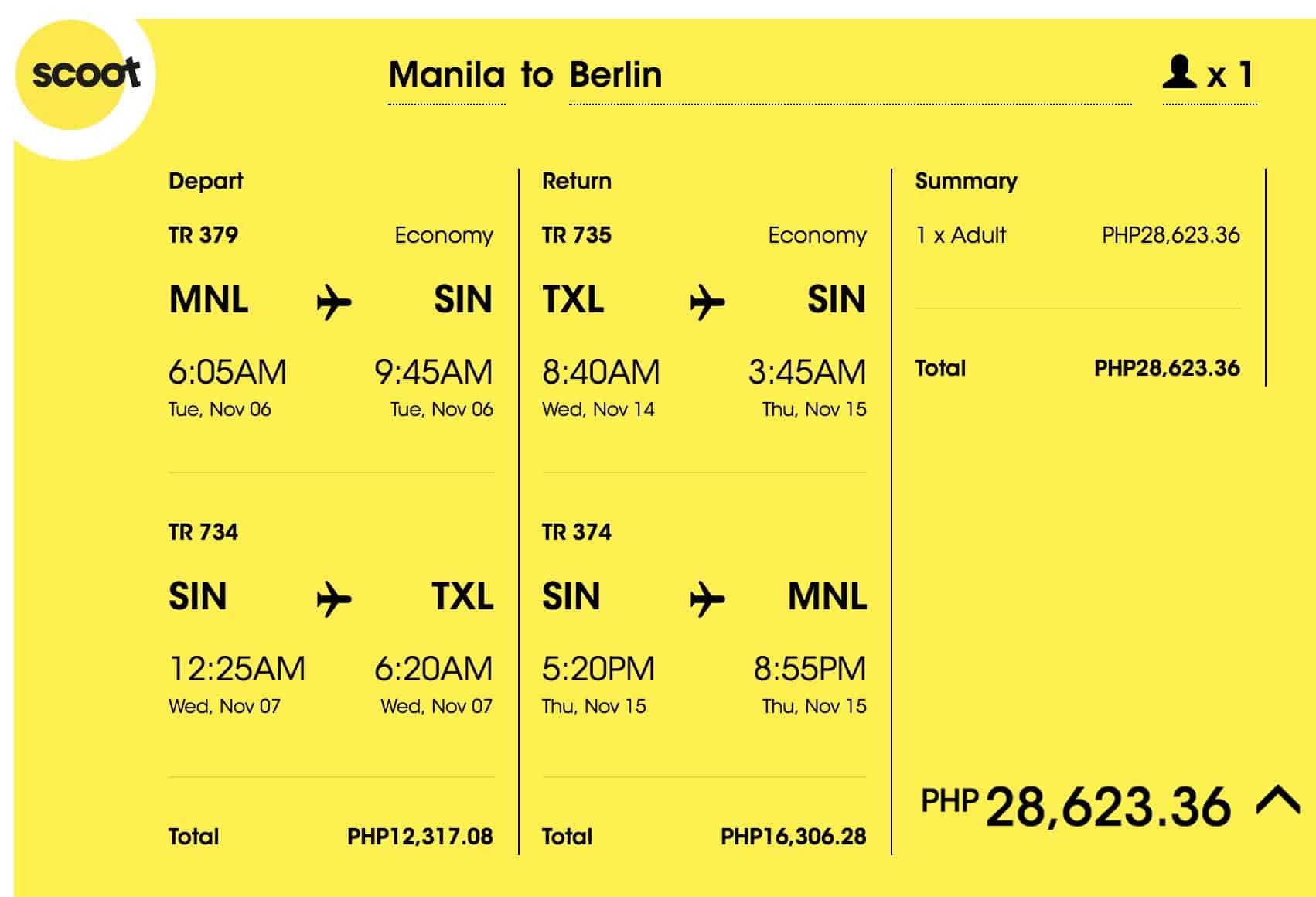 Scoot's Manila-Berlin flights involve a layover in Singapore, but because it's Changi Airport, that's not even a bad thing. You can even go out of the airport and explore Singapore while you're at it. SG is visa-free for Pinoy travelers anyway.
Although a low-cost carrier, Scoot uses a Boeing 787 Dreamliner aircraft. I'm 5'11 but there's enough legroom. The flight attendants are also very attentive and made sure we are all taken care of.
If you don't want to miss Scoot's Berlin's promo flights, you can set up notifications on their website!
To search for flights, visit www.flyscoot.com.
---
Berlin Tegel Airport to Berlin City Center
Berlin Tegel Airport doesn't have a direct link to the city's train networks called the S-Bahn (mostly suburban lines) or U-Bahn (underground lines).
By Bus
The bus is the best way to reach the city center. There are two main buses coming out of Tegel Airport: TXL Express Bus or by the Express Bus X9. Both pick up passengers right outside the Terminal A/B every 10 minutes or so. You can purchase from any of the ticket machines near the terminal exit or directly from the driver. Don't forget to validate your ticket using the small yellow/red box machine.
These buses take different routes.
TXL Express Bus. Headed for the Main Station (Hauptbahnhof) and Alexanderplatz, both located in Mitte. A bus departs Terminal A/B every 6 minutes. Travel time is around 37 minutes. Fare: 2.80€ per adult, 1.70€ per kid 6-14 years.
Express Bus X9. Towards City West. An X9 bus leaves Terminal A/B every 10 minutes or so and drives towards Zoo Station, which is connected to the S-Bahn and U-Bahn train systems. From Zoo Station, you can easily get to any other train station in the city. Travel time is around 20 minutes. Fare: 2.80€ per adult, 1.70€ per kid 6-14 years.
By Taxi
Taking a cab to the city center is expensive, so it's not something we recommend. But if you prefer the taxi for whatever reason, here are the bits you need to know.
All taxis are metered. Base fare is 3.90€. For the first seven km, you will be charged 2€ per km. After that, it's down to 1.50€/km.
Here are the usual cost of taxi rides from Tegel Airport.
Berlin Tegel Airport to Zoo Station (City-West): 20-26€
Berlin Tegel Airport to Alexanderplatz: 26-30€
Berlin Tegel Airport to Schönefeld Airport: 55-60€
---
How to Get Around Berlin
Berlin's public transportation system is centralized, which means a ticket will give you access to the train, bus and tram. For this to work, the city is divided into 3 zones: A, B, and C. To better understand this, take a look at the transportation network below: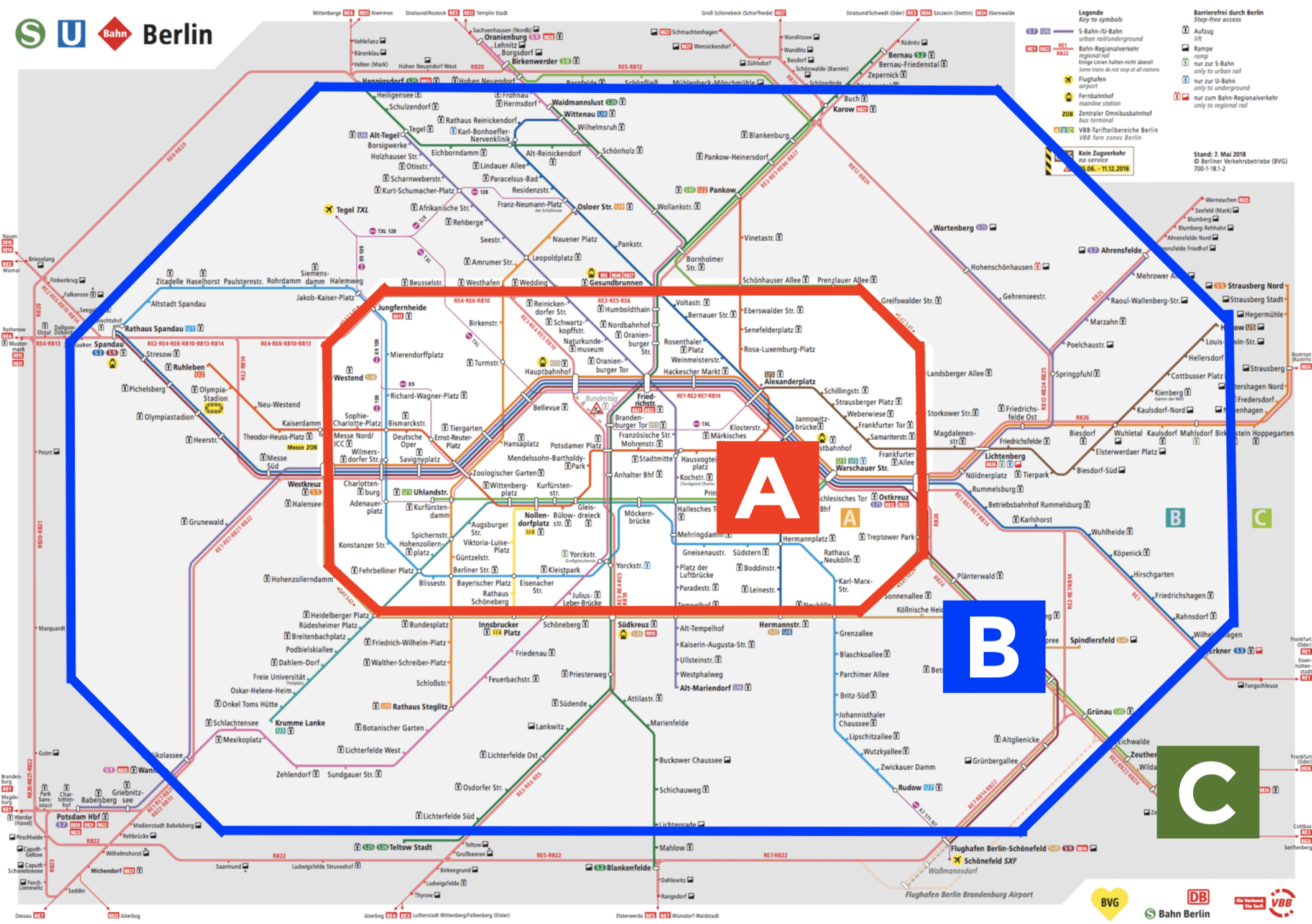 If you want to see a larger version of the train map above, click here.
Zone A is the area within the red circle, which covers the city center.
Zone B is the area between the red circle and the blue circle, which is the city's boundary.
Zone C is the area surrounding the city: the suburbs and Potsdam Hauptbahnhof.
The cost of the fare depends on whether or not you'll be crossing these "circles". The cost of travel within zones AB is different from when you're traveling across zones ABC, which will be higher. Hence, three tariff zones are followed in Berlin: AB, BC, and ABC.
---
By Train, Bus, or Tram
An AB ticket will allow you to travel only within zones A and B but not C.
Single Ticket Costs
Zone AB: 2.80€ (adult), 1.70€ (kid)
Zone BC: 3.10€ (adult), 2.20€ (kid)
Zone ABC: 3.40€ (adult), 2.50€ (kid)
These are one-way tickets, which means you cannot go back to your starting point or go in that direction. For that, you will need to purchase a new ticket.
Changing and stopovers are okay as long as it's within 2 hours of validation and you're not going back.
Important!!! Before starting a trip, make sure you validate your ticket. "Validating" your ticket simply means you need to insert it to the yellow/red machine (often at the platform) which will stamp your ticket with a date. If you board a vehicle and an inspector sees that your ticket is not validated, you can get fined.
Other Ticket Types
Short Distance Ticket. If your destination is only 3 stops or fewer by train or 6 stops or fewer by bus or tram, you can avail of this ticket which is significantly cheaper. Changing trains is allowed. But on buses or trams, you can't switch vehicles. Cost: 1.70€ (adult), 1.30€ (kid).
1-Day Ticket. Called locally as tageskarte, this pass will allow you unlimited rides from the moment you validate the ticket until 3am the next day. This is good if you know you'll be taking public transpo a lot on that day. Cost: 7€ (adult), 4.70€ (kid) for Zone AB; 7.70€ (adult), 5.30€ (kid) for Zone ABC.
7-Day Ticket. Valid for seven consecutive days starting from the moment it's validated up to the midnight of the 7th day. Cost: 30€ (adult).
Group 1-Day Ticket. Good for up to 5 people, valid from the time the ticket is validated until 3am the next day. Cost: 19.90€ for Zone AB.
---
By Bike
A great way to go around the city is by bike. Berlin is very biker-friendly, and numerous bike shops are scattered around the city. Bike rental costs 10€ to 12€ per day. A deposit of a few euro is required in most rental shops.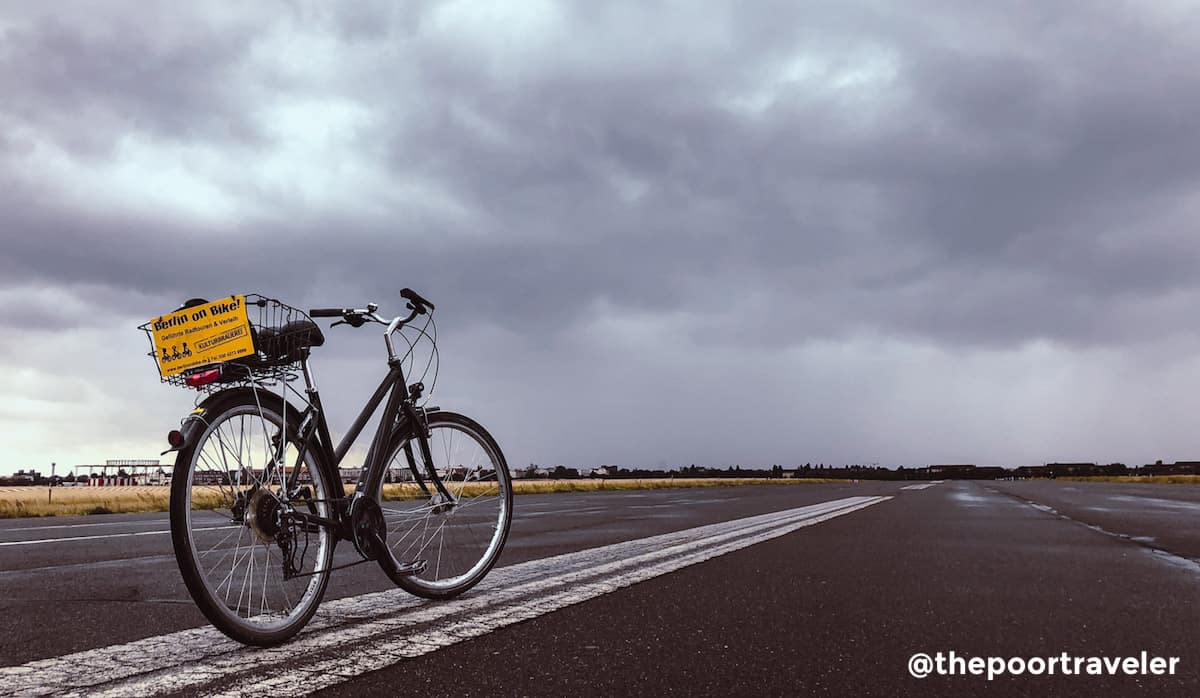 The one we tried was a company called Berlin on Bike. They rent out bicycles for only 10€ per 24 hours. They also have various guided bike tours, which we will explain in more detail in the Day Tours section of this article. Just scroll down.
More info here: Berlin on Bike.
---
Berlin Welcome Card

If you're in Berlin to tour on your own, you might want to get a WelcomeCard. This is basically a public transportation pass that comes with lots of perks including up to 50% discounts on museums and sightseeing buses. This will allow you to take any form of public transpo in Berlin except taxis for free. Each WelcomeCard also comes with a free city guide booklet and shopping discounts. (If you're familiar with Osaka travel, it works like Osaka Amazing Pass.)
There are many types of WelcomeCards available: from 48-hour passes to 6 day passes, from AB Zone to ABC Zone. Rates from 19.90€ to 46.50€. If you're sure you're going to visit the many museums on Museum Island, there's also a special WelcomeCard for that.
✅ CHECK WELCOMECARD RATES HERE
✅ CHECK WELCOMECARD + MUSEUM ISLAND PASS RATES HERE
---
Hop On Hop Off Bus Tour

We're not big dans of HOHO tours, but we know it has its market. If this is how you want to explore the city, then you'll be glad that it's also available in Berlin. You can choose from 1-day, 2-day, or 3-day passes. (Image above provided by Klook.)
✅ CHECK RATES OR RESERVE HERE
---
Things to Do in Berlin
Berlin has three UNESCO World Heritage Sites: the Museumsinsel (Museum Island), Berlin Modernism Housing Estates, and the Palaces and Parks of Potsdam and Berlin. Even though much of the city was reduced to rubble during World War II, many of the structures have been reconstructed and restored to their original beauty.
Here are some of the top places to visit in Berlin. I also indicated the entrance fees and the nearest train or tram stations so you could easily get to them.
If you need more information, we created a separate post about these places in this post: THINGS TO DO IN BERLIN.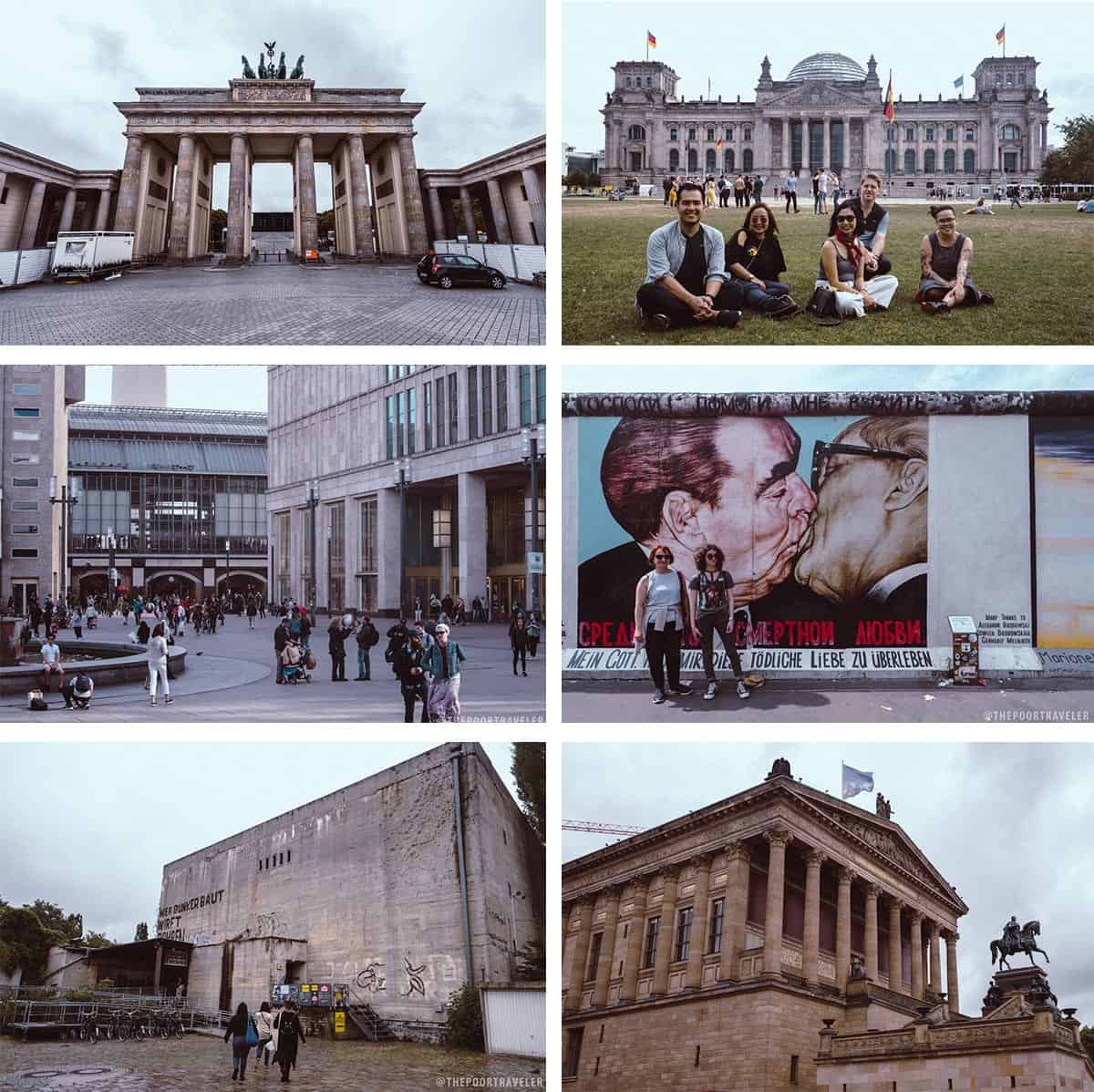 Top Sites and Attractions
Brandenburg Gate. Nearest Station: Brandenburger Tor. FREE.
Parliament Quarter (Reichstag and Reichstag Dome). Nearest Station: U Bundestag (Berlin). FREE.
Alexanderplatz. Nearest Station: Alexanderplatz. FREE.
Berlin Victory Column (Siegessäule). Nearest Station: Tiergarten. Viewing deck entrance fee: 3€.
East Side Gallery. Nearest Station: Berlin Warschauer Straße. FREE.
The Berlin Story Bunker. Nearest Station: Anhalter Bahnhof. It has to exhibitions: The Berlin Story Museum (Entrance Fee: 6€) and Hitler – How it Could Happen (Entrance Fee: 12€).
Memorial to the Murdered Jews of Europe. Nearest Station: Brandenburger Tor. Entrance Fee: 3€.
Museums
Altes Museum – 10€
Anne Frank Center – 5€
Bauhaus Archive – 7€
Berlin Story Museum – 6€ or 12€
Bode Museum – 12€
Checkpoint Charlie (Mauer) Museum – 12.50€
Childhood and Youth Collection – 5€
Communication Museum – 4€
Dahlem Museum – 8€
Egyptian Museum Berlin – 12€
Ethnological Museum – 8€
German Technology Museum – 8€
Jewish Museum Berlin – 8€
Labyrinth Children's Museum – 5€
MACHmit! Museum – 5.50€
Märkisches Museum – 5€
Medical History Museum – 7€
Middle Eastern Museum – 12€
Museum of Asian Art – 8€
Museum of Decorative Arts – 8€
Museum of Decorative Arts in Schloss Kopenick – 6€
Museum of Islamic Art – 12€
Museum of Pre-History and Early History – 12€
Museum fur Film und Fernsehen – 7€
Musical Instrument Museum – 6€
Natural History Museum – 6€
Neues Museum – 12€
Pergamon Museum – 12€
Photography Museum – 10€
Schwules Museum – 7.50€
Galleries
Alte National Gallery – 8€
Art Forum at Berliner Volksbank – 5€
Berggruen Museum – 10€
Berlinische Gallery – 8€
Brücke Museum – 5€
Deutsche Bank Kunsthalle – 4€
Gemalde Gallery – 10€
Hamburger Bahnhof – 14€
Scharf-Gerstenberg Collection – 10€
Other Attractions
Berlin Botanical Museum – 2.50€
Berliner Dom – 7€
Church of St. Nicholas – 5€
Düppel Museum Village – 3€
Ephraim Palais Berlin – 7€
Georg Kolbe Museum – 6€
Kunstbibliothek – 8€
LEGOLAND Discovery Center – 18.50€
Madame Tussauds – 23.50€
Olympiastadion Berlin – 7€
---
Berlin Day Tours
Berlin Walking Tour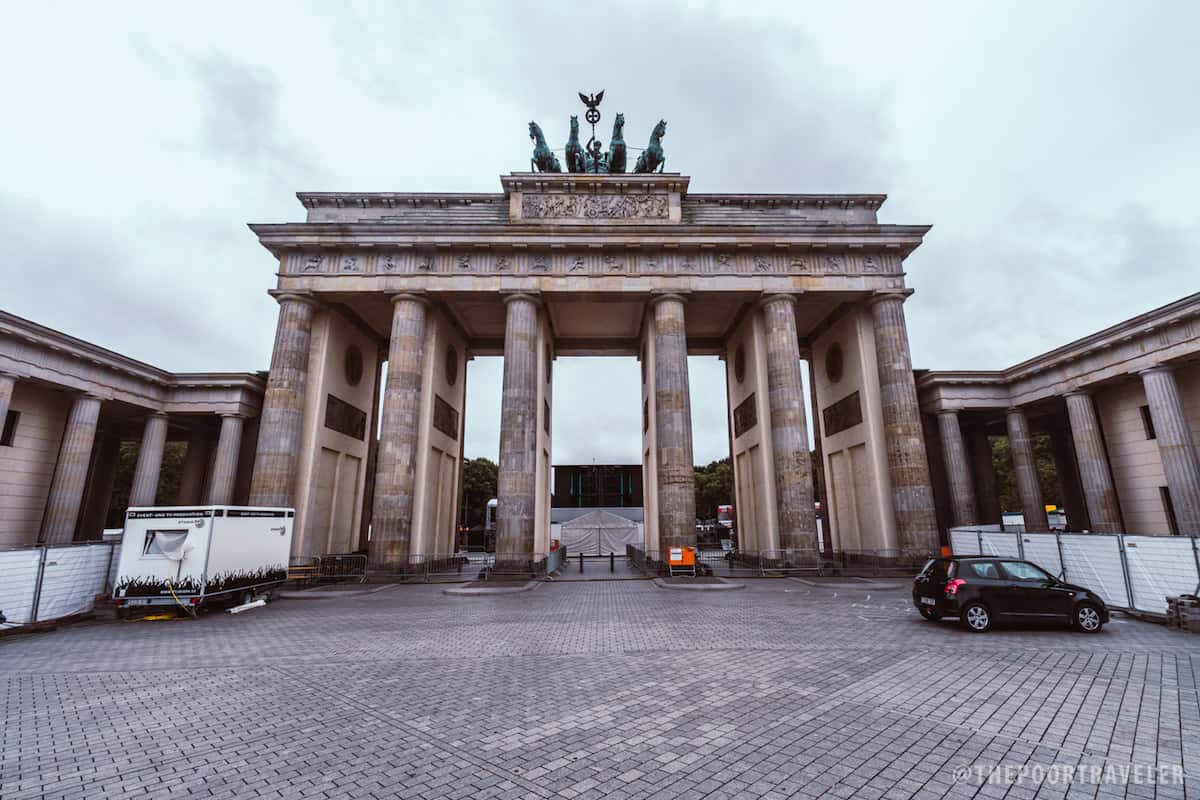 Although it is certainly possible to explore Berlin DIY-style, having a tour guide is highly recommended for they give not just facts about the stops but also insights. They can highlight spots that you would otherwise not pay any attention to. One of our guides is a former professor who lived on the west side of the Berlin wall back when it was still standing, making our stay hassle-free, educational, and grounded. It made all the difference.
Klook offers half-day walking tours around Berlin, mostly East Berlin.
✅ RESERVE A SLOT HERE
---
Museum Island Tour
Nearest Station: S Hackescher Markt (Berlin)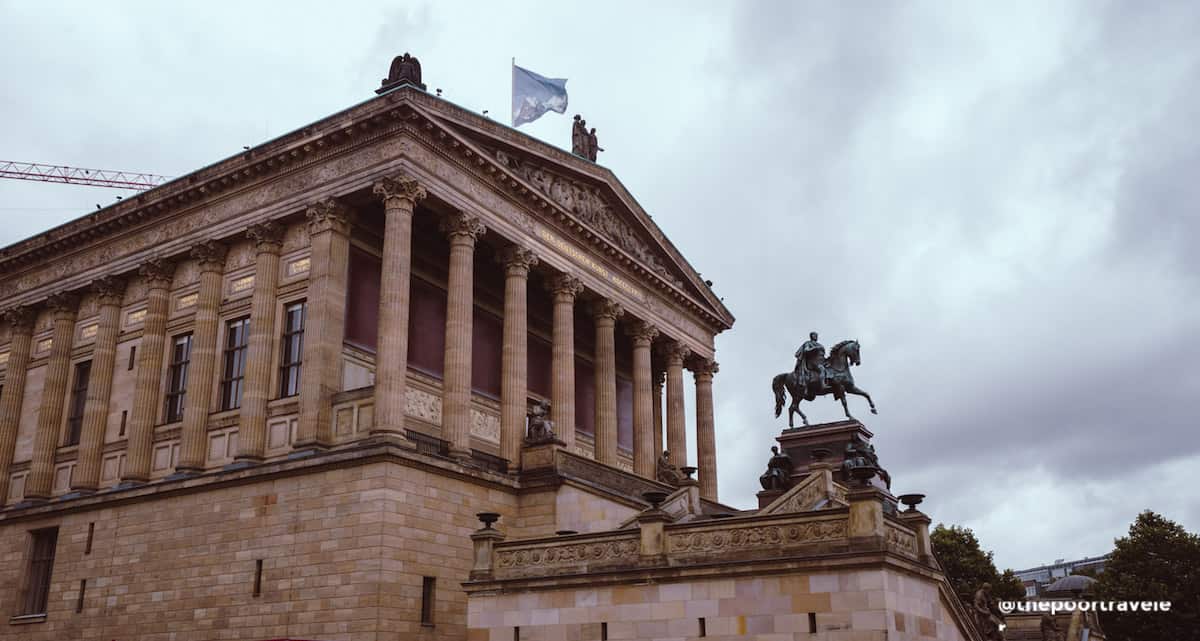 A UNESCO World Heritage Site, it first opened in 1830, but the completion of the 5 museums happened in 1930. One of the museums here is the Pergamon Museum, which houses Nebuchadnezzar II of Babylon's Ishtar Gate. Another museum to visit is Neues Museum, which shelters the famous original bust of Nefertiti and ancient artifacts and papyrus related to this Egyptian pharaoh. These pieces are here the excavation that led to their discovery was commissioned by Ludwig Borchardt, a German archeologist, and his team in 1912. Other museums include Bode-Museum, the Alte Nationalgalerie museum, and Altes museum.
Each museum collects entrance fees. But if you plan on seeing two or more, best to purchase a Museum Island Pass, which costs 18€ (adult), FREE (below 18yo).
---
Berlin on Bike Tour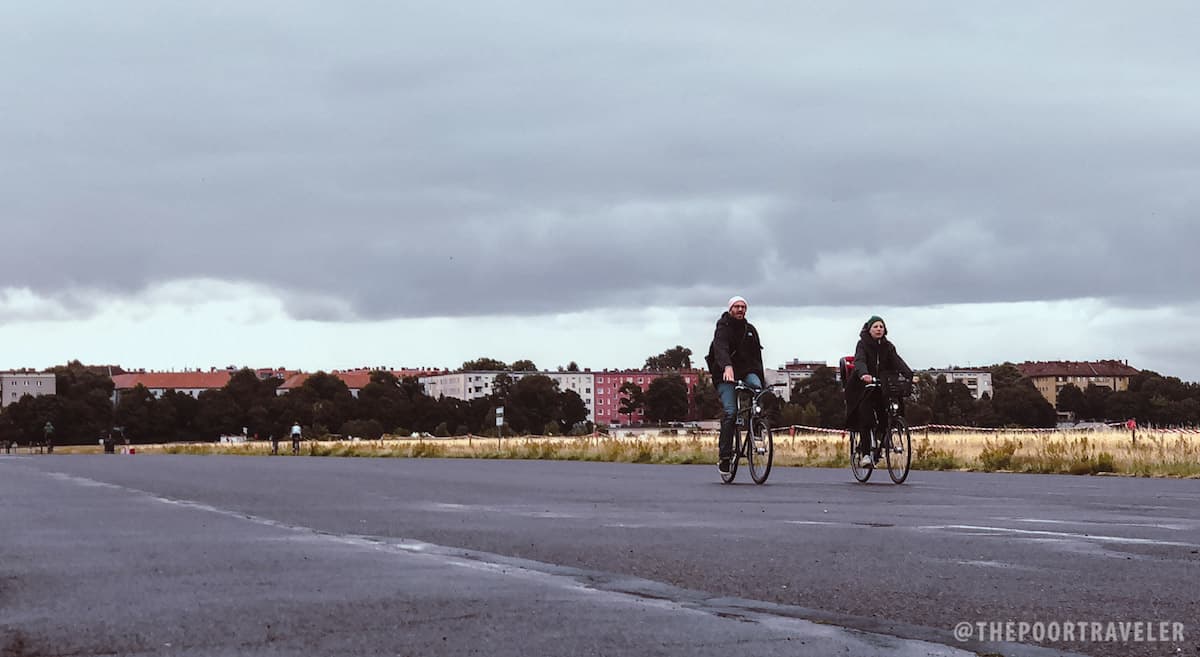 Berlin is a bike-friendly city. It has an estimated 620 kilometers of dedicated bike lanes; thanks to strong policies on reducing air pollution. Many travel agencies offer guided bike tours. I've tried joining one that is operated by Berlin on Bike and I truly had a blast.
If you have a Berlin WelcomeCard, you can enjoy 25% discount off guided bike tours! The usual rate is 24€, but it's only 18€ for anyone with a WelcomeCard.
---
Segway and Scrooser Tours
You can also explore Berlin in style! Aside from the bike, you can also use a segway or a scrooser. A segway is a two-wheeled, self-balancing transporter. A scrooser is basically an electric scooter, invented in Germany. These two rides are now being employed by many tour operators to give a new twist to walking tours.


You can join a guided tour or you can simply rent one and explore on your own.
---
Berlin River Cruise
The Spree is the river that flows through the heart of Berlin. Cruising down the Spree allows you to see the majestic historic buildings and monuments and even the modern side of the city. The river also stems into several canals. It allows you to view Berlin's famous landmarks from another perspective. Often, sightseeing boats are equipped with audio guides that are available in several languages including English, French, German, Spanish, Italian and Russian.

You can choose from a variety of cruise options. Just pick what you think matches your itinerary.
---
Queer Berlin Day Tour

Berlin is considered the queer capital of Europe and is a pioneer in championing gay and lesbian rights since the 19th century. This tour will take you to Schöneberg and Kreuzberg neighborhoods, Eldorado bar, and a memorial for LGBTQs persecuted by the Nazis.
✅ RESERVE A SLOT HERE
---
Berlin Craft Beer and Breweries Tour

Germany is famous for its beer! In this tour, you'll get to sample different types of German beers with local snacks like pretzel. This is a guided tour, so not only will you be able to fill your tummies with delicious brews, you also learn about the history and other facts about German beer-making. The tour lasts 3 hours.
✅ RESERVE A SLOT HERE
---
The Berlin Dungeon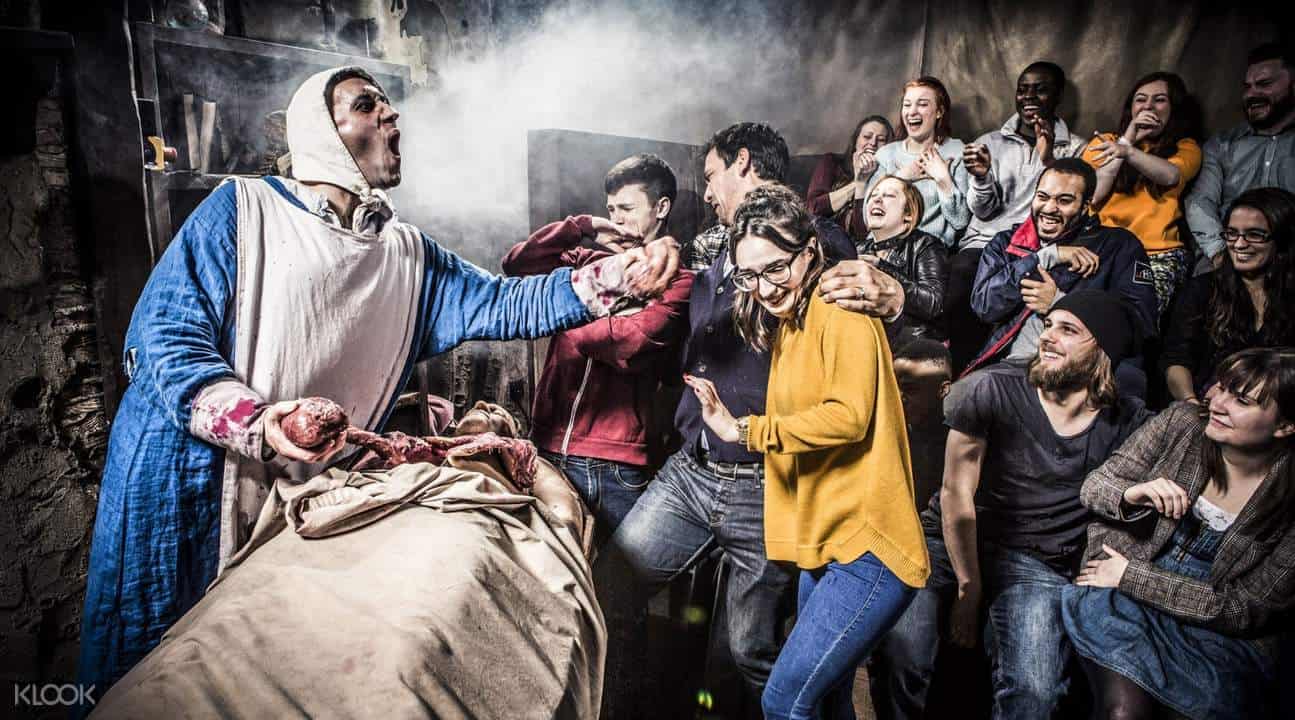 For those who have a penchant for the macabre, learn about Berlin's untold dark but real stories through actor-led interactive shows. It is also home to EXITUS, the city's only free fall tower.
✅ CHECK UPDATED RATES HERE
---
Potsdam Tour
Potsdam is a city just outside the borders of Berlin but is part of the Berlin/Brandenburg Metropolitan Region. Sanssouci, Germany's largest UNESCO World Heritage Site, can be found here. It's the summer palace of King Frederick the Great of Prussia. Aside from the magnificent palace, it also has large gardens, a vineyard, and a windmill.
You can find dozens of tours from Berlin, but you can also pull a DIY because it's quite easy to explore.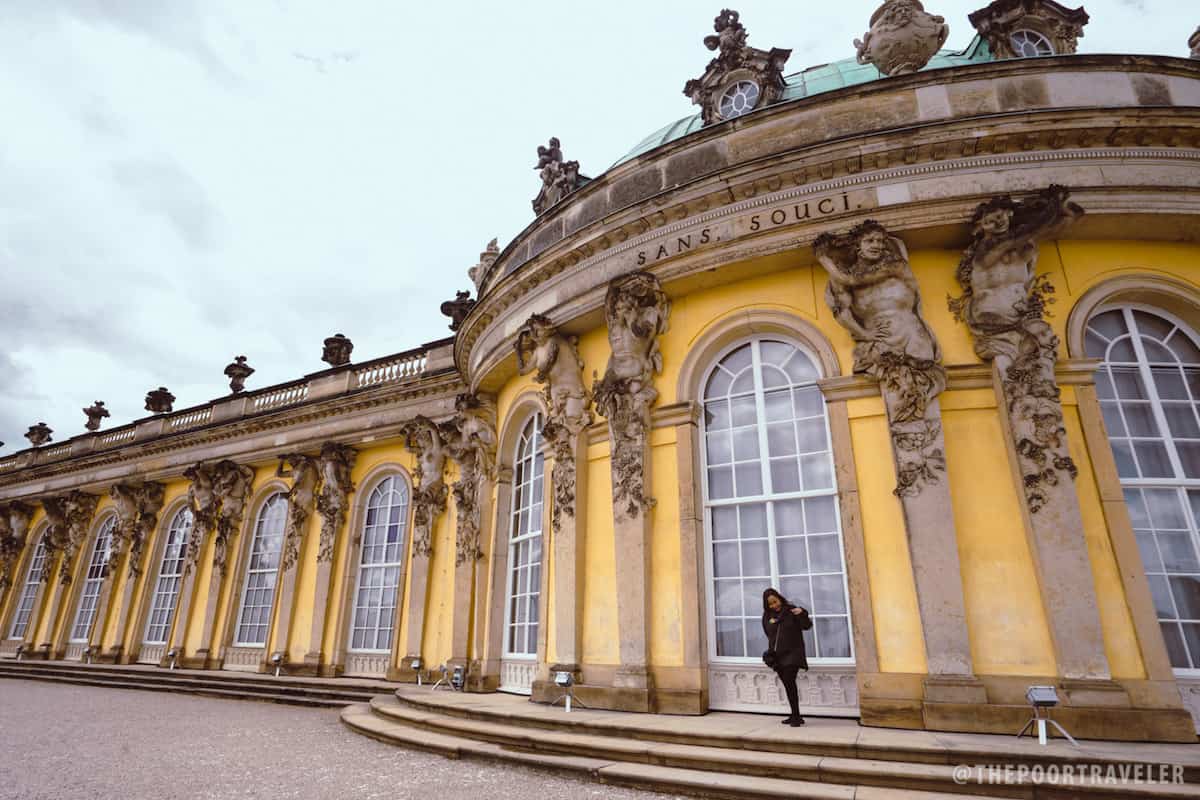 Aside from the Sanssouci, you can also visit the Dutch Quarter which was built from 1733 to 1740. Potsdam is 30 minutes away by train from Berlin and almost an hour bus ride.
Sanssouci Entrance Fee: 12€ (adult), 8€ (kid)
---
Where to Stay in Berlin
Berlin is a commuter-friendly city. You can easily access the major tourist destinations. But if you can cut the travel time by staying within the city center, better. I recommend staying near Alexanderplatz or Georgenstraße, for they are the closest to places you might want to visit and major transportation hubs. However, hotels around these areas tend to cost more.
Fortunately, there are hostels located not too far from these key areas.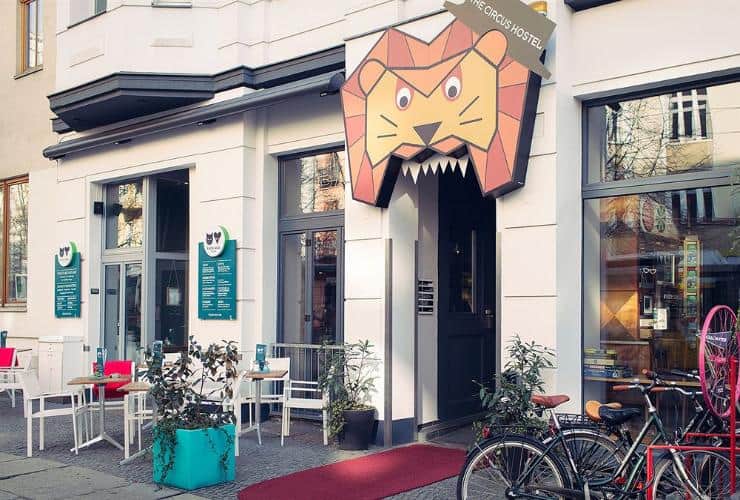 If you have the dough or you're celebrating a special occasion (honeymoon, anniversary, etc.), check out Capri by Fraser. It's not a budget option at all, but it can be worth your money. Each spacious room is styled like a mini-apartment with high ceiling. Super squeaky clean too!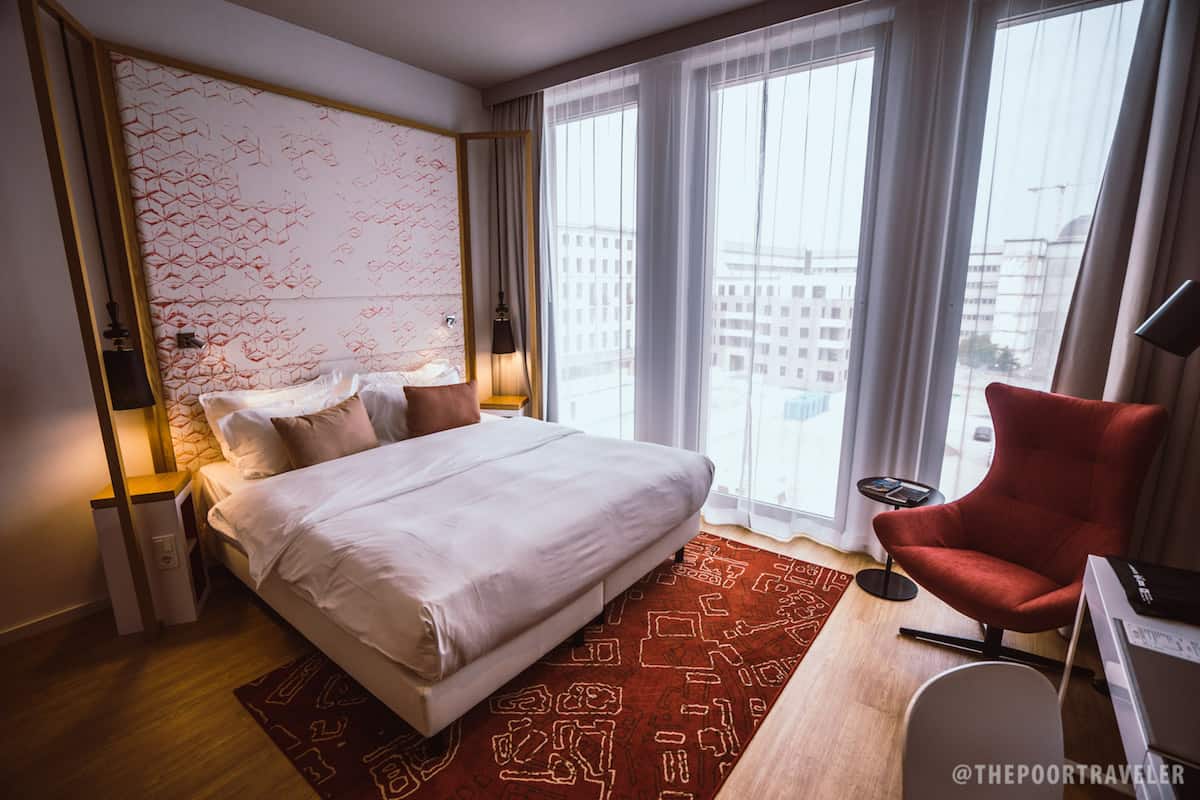 Capri By Fraser Berlin
Location: Scharrenstraße 22, 10178 Berlin
Nearest Station: U Spittelmarkt or Alexanderplatz
Check Rates & Availability
---
Where to Eat
There are 43 types of German sausages listed on Wikipedia, and Berlin is a great place to sample some of them. Berlin also has a booming vegetarian cuisine. It's Europe's #1 vegan food city with over 200 vegan or vegetarian restaurants and cafes. Döners are also best sellers in Berlin. Over 400,000 döners are sold in Berlin. That's a lot! And if your love to pair your food with beer, Berlin is the city for you. As of 2018, there are 60+ craft beer breweries in the city.
We created a separate post for this. You can find it here: WHERE TO EAT IN BERLIN.
---
Sample Berlin Itinerary
This itinerary assumes you're staying at a hostel near Alexaderplatz. Your budget per meal is 8-12€.
Day 1: ARRIVAL, TIERGARTEN
07:20am – Arrival in Berlin
08:00am – Buy 1-day ticket, Bus to hotel, 7€
09:00am – Drop bags at hotel
10:00am – Take train to Victory Column
10:45am – Explore Victory Column and Tiergarten, 3€ viewing access
12:15pm – Lunch, 8€
02:00pm – Berlin Story Bunker 12€ or
04:00pm – Memorial to Murdered Jews 3€
06:00pm – Dinner, 12€
07:00pm – Travel back to hotel
08:00pm – Hotel check-in and rest
Day 2: BERLIN WALKING TOUR
09:00am – Walking Tour, 14€
01:00pm – Lunch, 8€
02:00pm – Parliament Quarter
06:30pm – Dinner, 12€
08:00pm – Hotel
Day 3: MUSEUM ISLAND
09:30am – Museum Hopping, 18€
12:30pm – Lunch, 10€
02:00pm – Continue Museum Hopping
05:00pm – Alexanderplatz
07:30pm – Dinner at Markethalle Neun, 10€
08:00pm – Hotel
Day 4: POTSDAM
09:30am – Train to Potsdam, 7.70€ (1-day pass)
10:30am – Tour Sanssouci, 12€
01:00pm – Lunch, 10€
05:00pm – Train to Berlin
07:00pm – Dinner, 10€
Day 5: DEPARTURE
04:30am – Checkout
05:15am – Transfer to Berlin Tegel Airport, 2.80€
06:00am – Flight check-in
08:40am – Fly out
The itinerary above will set you back around 170€, excluding airfare and hotel.
If you stay in a hostel (dorm) and spend €30 per night, the itinerary above will cost you 290€ (USD337, SGD461, PHP18,000), excluding airfare.
If you're coming from Manila and you're able to snag a roundtrip fare for only P30,000, then prepare a total of PHP48,000! You will still have to settle the P1620 travel tax, though.
There are many ways to further reduce the cost. For example, instead of dining at restaurants, you can hit the supermarket and cook your own food at the hostel. This will give you significant savings. More tips below.
---
More Berlin Travel Tips for the Poor Traveler
Walk when you can. Although the city is commuter-friendly, many attractions can be reached just by walking. Many key museums and landmarks stand next to each other or within walking distance of each other.
FREE Walking Tours. Like in most big cities in Europe, FREE walking tours are available in Berlin. These tours are free on paper, but of course, the guides depend on the tips that you will provide. The reason we're not highlighting this in the tours above is because ethically, this practice is being questioned by many. On one hand, because guides rely on tips, they work hard to make the tour entertaining and enjoyable. They constantly try to improve their services. On the other hand, because tips are not wages, they are non-taxable and it can be taken advantage of by individuals or entities that want to work around permits and taxes and can affect professional tour guides and travel agencies. Although I have seen many tour agencies embracing this model by providing their own free tours led by guides who also rely on tips, so there may be a win-win situation here somewhere. I dunno. I haven't given it a more thorough or critical look, so I still don't know what my stand is. It's up to you. But if you have the budget anyway, pay for your tours and contribute to the local economy.
Internet connection in Berlin. Buy a local SIM if you have an open-line phone (meaning your mobile phone can use other Telco SIM cards). One of the more popular options is O2 sim card, which costs €9.99 and comes with 1.5Gb of data with 1.2Gb FREE data. Upon purchasing a SIM card, you need to register your SIM card which can be done at the cashier after paying. You need to bring a copy of your passport or other government issued IDs for the registration.
Hit the supermarket. A meal at a cheap restaurant plays within the EUR 10-12 range. At mid-scale restaurants, you'll find meals for EUR 16-22. The best way to save on food is to buy from the grocery, supermarket, or cheap food stalls and just eat it in your hostel.
Eat out for lunch. Should you wish to eat out and experience some of the city's restaurants, do so for lunch, not for dinner. Lunch is much cheaper.
---
Frequently Asked Questions
Is Berlin safe?
Berlin is safe and tourist-friendly. But beware of scams. We'll discuss this in detail below. But just be alert and vigilant at all times.
What are the common Berlin scams?
Like many other touristy European destinations, Berlin is bursting with scams. There are scams at every major tourist stop. But it shouldn't stop you from exploring. Just be aware. Joy and I were scammed at Berlin Cathedral by the Mickey Mouse guys (guys wearing mickey mouse costumes). Don't snap pictures with them or of them because they will make you pay 10€ for the photos.
Another friend fell victim to the sleight-of-hand magicians at Brandenburg Gate. First, they'll ask you to show your euros (DON'T!). If you show them they will take it and you'll have no choice but to play the "guess which of these 3 boxes has your euro" game. For sure, you'll lose since there are lots of accomplices mixed in the crowd.
What is the tipping policy in Berlin?
Tipping isn't obligatory in Berlin but it's common. You don't need to tip.
But if you really want to tip, 5% is safe. If you had exceptional service, 10% should suffice. When dining, you can round off the bill or tell the waiter how much tip you want to give. Don't just leave it on the table.
Is tap water in Berlin safe to drink?
Yes, tap water in Berlin is safe to drink. It's just a question of taste. Many Berliners still prefer bottled water, partly because they prefer the sparkling kind.
How to apply for a Germany Visa (Schengen)?
If you're a Filipino citizen, first things first: you'll need a Schengen visa.
If Germany is the only country you're visiting or if you're visiting multiple countries in Europe but staying in Germany the longest, you must apply at the German Embassy.
You can apply up to 90 days (3 months) in advance. While the German Embassy works quickly, it is wise to give some time allowance just in case they ask for additional documents.
For more information, read: Germany Visa Requirements and Application Process
---
2️⃣0️⃣1️⃣8️⃣ • 7️⃣ • 1️⃣4️⃣