UPDATE: Starting February 18, 2019 (February 21, 2019, in Cebu), submission of GERMAN SCHENGEN VISA APPLICATION REQUIREMENTS must be coursed through VFS Global. We're still gathering more details on the application process, so please check back in the future.
After fulfilling a life-long dream of visiting Paris two years ago, I set my eyes on Munich. Funny because when I told my German friends on separate occasions that Munich is one of the top European destinations I wish to see, I had the same response. "Munich, dream city? Really?" they said while letting out a snicker. An inquiring word would follow, "Why?" I'm not sure, either, to be honest. I blame my love for football. I've been a fan of the German National Football Team since the Japan/Korea World Cup in 2002 as well as Bayern Munchen until Oliver Kahn retired in 2008.
But this trip won't be all about Germany. I am planning on stopping at multiple European cities. Either way, I needed to apply for a Schengen visa. If you wish to get yours via the German Embassy, below are the things you need to know. Note that this is for Filipinos visiting as tourists only.
WHAT'S COVERED IN THIS GUIDE?
WHAT IS A SCHENGEN VISA?
The Schengen Visa is a travel document that allows the holder to enter any of the 26 states that are part of the Schengen agreement. Think of it as an almost all-access pass to many countries in Europe, eliminating the immigration borders within the Schengen zone and the hassle of having to apply for a visa for each individual country. These are the countries who are part of the Schengen Zone:
Austria
Belgium
Czech Republic
Denmark
Estonia
Finland
France
Germany
Greece
Hungary
Iceland
Italy
Latvia
Liechtenstein
Lithuania
Luxembourg
Malta
Netherlands
Norway
Poland
Portugal
Slovakia
Slovenia
Spain
Sweden
Switzerland
But hold your horses. You can't apply just anywhere. You need to figure out which embassy to lodge your application, and it will depend on the purpose of your trip or your overall European itinerary. The rule is, you apply at the embassy of the country you will visit or where you will be staying the longest if you're visiting two or more countries.
---
WHO CAN APPLY AT THE GERMAN EMBASSY?
Apply at the German Embassy only if ANY of these is true:
You're going to Germany only and will not visit any other country.
You will visit multiple Schengen countries but you will stay the longest in Germany.
You will visit multiple Schengen countries but the main purpose of your journey is in Germany. (Example: you will attend a conference in Germany but you plan on going out to other Schengen countries while you're there.)
You will stay in multiple Schengen countries for exactly the same number of days, but Germany is your point of entry (first in your itinerary).
You can't apply at the German Embassy when the only country you're visiting is France. You can't apply at the German Embassy if you'll be staying in France for one week and in Germany for two days.
Many of my friends who visited multiple countries in Europe chose to apply at the German Embassy because they work fast and are generally more forgiving. Along with the French and the Dutch embassies, the German office is known in my travel circle as more considerate to applicants.
I can attest to that. My whole visa application process went smoothly, and the officers that accepted our papers were friendly. Serious, yes, but pleasant and totally respectful.
You can apply up to 90 days (3 months) in advance. While the German Embassy works quickly, it is wise to give some time allowance just in case they ask for additional documents.
---
LIST OF GERMAN SCHENGEN VISA REQUIREMENTS
I noticed that requirements are almost the same for Schengen states. What varies is how they process it. For example, unlike the French Embassy which demands two sets of copies of each document, the German Embassy needs just one.
While waiting for the date of appointment, gather the following documents, grouped according to type and arranged in the right order. You can also find the document checklist for tourist visa here and visitor visa here.
A. Your Identification Documents
Original current passport. Valid for at least 3 months from the end of intended stay and must have at least two empty pages. You must also submit your old invalid passports.
One passport-size photo. White background.
B. Your Application Documents
One fully accomplished application form. Fill it out online here. Print it out and sign it by hand.
One copy of Declaration according to § 54 AufenthaltsG. Make sure you sign it by hand.
C. Your Travel Plan
IF VISITING FAMILY OR FRIENDS:
Proof of relationship with the sponsor. These can be birth certificates, marriage certificates, written correspondence between you and your sponsor, and proof of telephone connections and other evidence of relationship between you and your sponsor.
Invitation letter, containing the host's exact address, the purpose of travel and the full length of travel and stay.
Details regarding the means of travel for the outward and return journey (details regarding the airline), no flight ticket is needed.
IF APPLYING AS A TOURIST:
Your day-to-day itinerary. It's best to write a letter explaining the purpose of your trip and showing your detailed itinerary. Indicate the places you will visit and tours you will take. Here's a sample letter and itinerary.
Flight reservation. Reservation ONLY. DO NOT PAY for flights until your visa is approved. Find a travel agency that can reserve flights for you. They usually charge a few hundred pesos for this. We got ours from Gazelle Travel & Tours: Get Flight Reservation Here.
Hotel reservations. You DON'T need to pay for your hotel this early. You can simply reserve rooms. I personally prefer Booking.com in cases like this because I can cancel or change my booking any time before the provided date without any additional fees. You can also get one from a travel agency: Get Hotel Reservations Here.
You can get FLIGHT RESERVATIONS, HOTEL RESERVATIONS, and TRAVEL INSURANCE online! We got in touch with Gazelle Travel and Tours, a DTI-registered DOT-accredited travel agency so they could easily offer these services to our readers.

For the rates and more info, read: FLIGHTS AND HOTEL RESERVATIONS
D. Visa Fee
Children up to 6 years: FREE
Children from 6 to 12 years: EUR 35
Applicants older than 12 years: EUR 60
Fee is also payable in Philippine pesos based on exchange rate at the time.
E. Proof of Financial Capacity
IF APPLYING AS A TOURIST:
Bank statement. Must show records of the past six months, with a confirmation by the bank.
Other proof of income. Although not required, I submitted invoices and pay slip equivalent to prove that I earn enough to support this trip financially.
IF VISITING FAMILY OR FRIENDS IN GERMANY:
Bank statement. Must show records of the past six months, with a confirmation by the bank. OR
Formal Obligation (both original and a Xerox copy) according to §§ 66-68 of the German Residence Law, given by your host at the aliens authority "Ausländerbehörde") in Germany.
F. Travel Insurance
Travel health insurance (for medical expenses and repatriation). Coverage must span the entire duration of the trip and must be valid for all Schengen countries. Coverage sum must be AT LEAST EUR 30,000. Philippine insurances must be accredited and given in the original and photocopy. German insurances are accepted as a photocopy or scanned copy.
G. Proof of Rootedness in the Philippines
If employed, provide proof of employment. It can be:
Most recent income tax return (ITR)
Certificate of employment. Must include employer's full name, address and contact number, and explain your position or professional designation, income, and tenure.
Leave of Absence Approval Letter. Signed by your employer or immediate superior.
If self-employed, provide proof of registration and business activity of your company
SEC and DTI registration documents
Most recent income tax returns (ITR)
Bank certificates or invoices
If student, provide the following:
Proof of employment
Letter of exemption from studies (if applicable)
If you own real estate property, provide copies. They may be:
Land title
Deed of sale
H. Additional Documents for Minors
If you're below age 18, the following must be met.
Both parents must appear personally during the submission of the application.
Parents must bring valid ID.
Original birth certificate of the minor applicant
Declaration of consent by the legal guardian, signed in front of a German consular officer
Passports of the legal guardian (original and photocopy of the bio page)
Proof of legal custody (for minors with parents whose marriage was dissolved/ annulled)
Death certificate of the other parent (if applicable)
DSWD Travel Clearance, if traveling without the parents.
---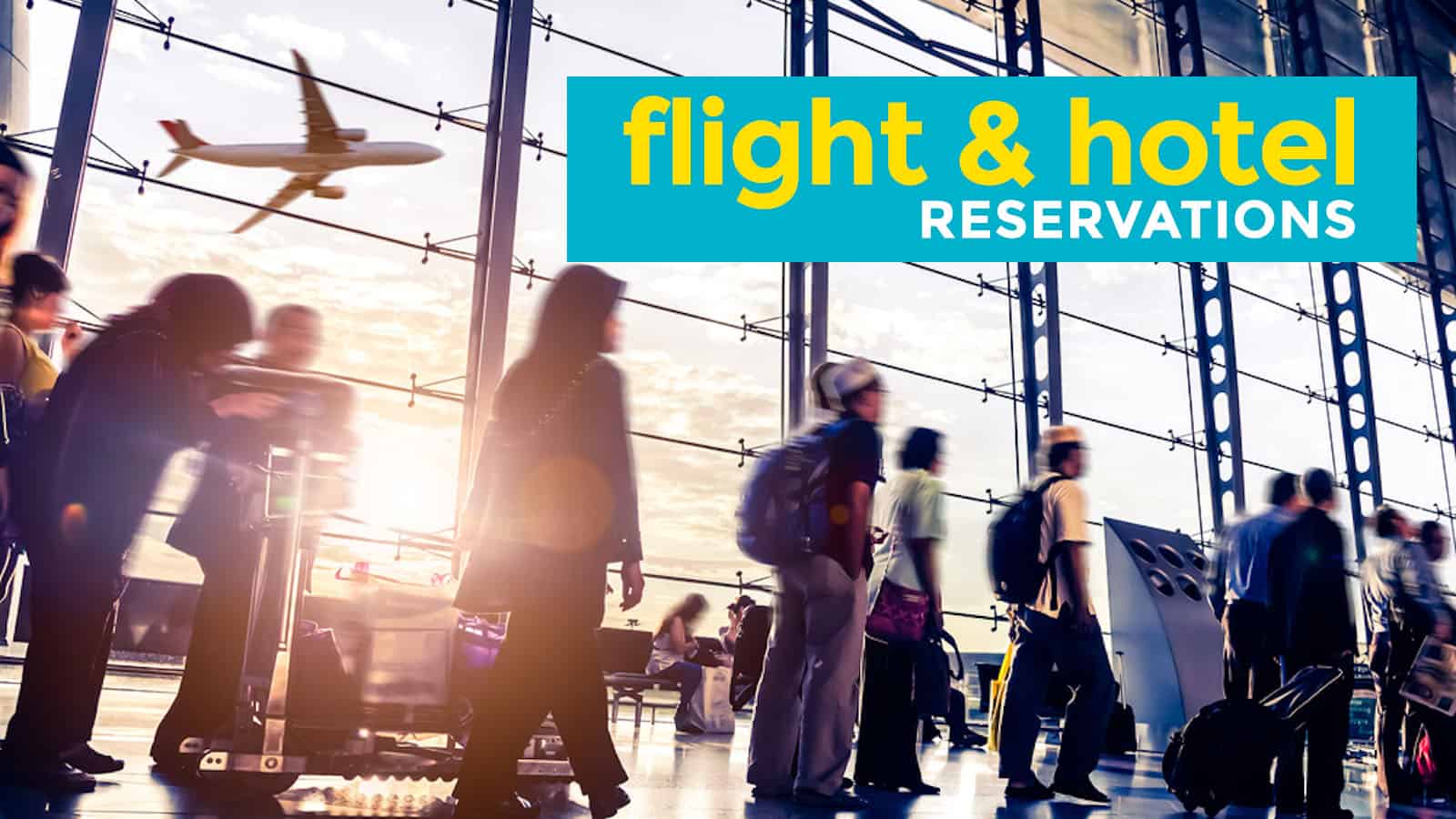 ✅ READ: FLIGHTS AND HOTEL RESERVATIONS
---
HOW TO APPLY FOR A GERMANY SCHENGEN VISA
1. Book an appointment online.
Whenever I apply for a visa, the first thing I do is book an appointment. Slots are filled fast and there are months when the earliest available schedule is a month later. It's also my way of pressuring myself, LOL. Anyway, here's how to get a schedule.
Visit the official Appointment System Page and under the Visa, click on the link that says Continue.
On the next page, choose Schengenvisa (click Continue).
On the next page, click Continue at the bottom right corner of the page. You will then be asked to enter the Captcha code displayed.
You will then be given a list of dates with available slots. Pick the best date for you. Remember, the processing takes 1-2 weeks. Don't choose a date that is too close to your intended travel date.
Pick the time that is most convenient for you.
Accomplish the form.
Save and print the Confirmation Page. You will need it when you visit the Embassy to submit the requirements in person.
---
2. Complete the Requirements.
You'll find the complete list of requirements above. Put them in the right order (as listed above).
---
3. Submit your application.
UPDATE: Starting February 18, 2019 (February 21, 2019, in Cebu), submission of GERMAN SCHENGEN VISA APPLICATION REQUIREMENTS must be coursed through VFS Global. We're still gathering more details on the application process, so please check back in the future.
If your appointment is prior to these dates, you can still submit at the German Embassy. Below is the exact address of the embassy:
The Honorable Consul
German Embassy Manila
25/F Tower 2, RCBC Plaza
6819 Ayala Ave (cor Sen. Gil Puyat Ave)
Makati City, Philippines
Once you're at the RCBC Plaza, here's how it should go:
Register at the desk on the ground floor. You will also need to deposit your bag because only documents are allowed to be carried to the Application Center.
Take the elevator to the 25th floor. Once there, turn to your right for a quick inspection. They will check your passport to confirm appointment.
After inspection, walk to the other end of the room and you will see the mobile phone pigeonholes. Deposit your phone. You will be given the key.
Enter the Application center and wait for your turn.
Once your number is called, approach the appropriate window. You will be interviewed by the Consular Officer. Don't be nervous. Relax and answer confidently and truthfully.
They will get your fingerprints electronically. Just follow the Officer's instructions.
Fill out the 2GO form that will be handed to you. Write the address where you want them to send your passport.
At the same counter, pay the visa fee. Make sure you have the exact amount to speed up the process.
That's about it. All you have to do now is wait.
---
GERMAN VISA FREQUENTLY ASKED QUESTIONS
How long is the visa processing?
Processing takes 1-2 weeks. I got mine after 7 working days.
For my co-blogger Vins, it was a different story. After over a week, he received a call asking him to email additional documents to prove his rootedness in the Philippines. The thing is, Vins has been a freelancer for almost a year now so he had no Certificate of Employment to send. Instead, he submitted via email a copy of another land title under his name and a copy of ITR from his previous employer. He also explained in the body of his message his situation. He got his visa after two more weeks.
How long is the validity of the Schengen Visa?
I don't know for sure.
I think it depends on how long your trip is. When I applied at the German Embassy, my itinerary was good for 53 days. I was granted a visa valid for 60 days.
But when Vins applied again recently, his trip was 7 days long, but he was granted a 30-day visa.
---
Should I apply for a single-, double-, or multiple-entry visa?
Again, it depends on your itinerary and flight reservations. If your itinerary/flight reservations entail going out of the Schengen area once and coming back, then apply for a double-entry visa. If you will be flying our of the Schengen area multiple times, then go for the multiple entry visa.
Please take into consideration all your connecting flights. For example, if aside from Germany you will also be visiting Iceland (which is a Schengen state) but you're flying via London (which is outside Schengen), you will need to count that as "going out" of the zone.
Key thing to remember is that double-entry and multiple-entry visas have to be justified. Don't apply for a multiple-entry visa if you intend to stay in Germany the whole time. There is no need for your visa to be multiple and will probably just raise more questions.
---
What are the reasons why my application would be denied?
This applies not just to the German Embassy but also other Schengen embassies:
You can't prove that you intend to return to the Philippines. You probably don't have a stable job at this point, newly employed, or newly resigned, and it's giving the impression that you plan on staying longer than your declared duration.
You can't prove that you can financially afford this trip. You or your sponsor may not be in good financial standing.
You seem to not know the details of your trip. You may have appeared as though you're not really doing what you declared you would be doing, which may raise some red flags.
Your purpose in Germany or Europe is unclear or dubious. This is why it is best to be specific when you're detailing the reasons for your visit.
---
Do I really need plane tickets before applying? What if I get denied? Sayang the pera.
Nope! Like I said before, you don't need to purchase flight tickets. What you need are "flight reservations." It's not the same as actual tickets. "Reservations" are just proof that you have blocked these plane seats, and you can cancel these in case your application is denied. Some airlines can hold the booking for you.
Travel agencies can also issue flight reservations. If you don't have time to go to a travel agency, you can have it reserved online. When we apply for hard-to-get visas like Canada and Schengen, we hire Gazelle Travel and Tours, a DTI-registered and DOT-accredited agency. We created a form here so you can contact them completely ONLINE:
---
Do you have a sample daily itinerary format?
This is the format I followed.
schengen-visa-german-itinerary

---
Do you have a sample cover letter?
Yes. See below.
schengen-visa-german-letter

---
I'm traveling to multiple cities. Do I need to provide hotel reservation for all the countries I'm visiting or for Germany only?
If you're staying at hotels, you must provide hotel reservation covering the entire duration of your stay. If you're staying in multiple countries, you must submit hotel reservation for all the countries where you will be staying, not just Germany.
---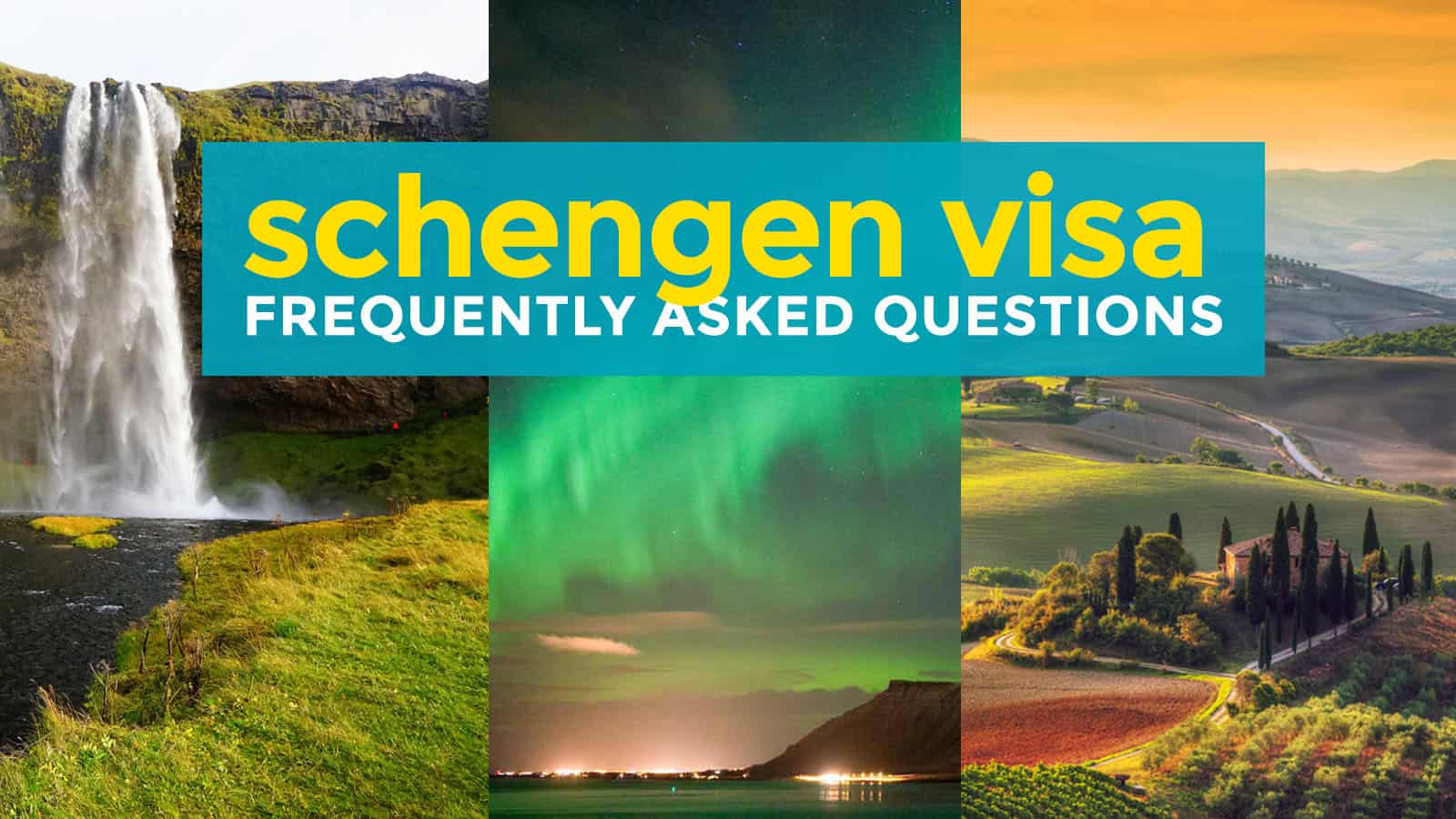 ---
Last update: 2️⃣0️⃣1️⃣9️⃣•1️⃣•1️⃣9️⃣
First up: 2️⃣0️⃣1️⃣6️⃣•9️⃣•1️⃣1️⃣