This travel guide covers cities of Tottori and Kurayoshi and the towns of Hokuei and Misasa. You'll find a sample itinerary and budget breakdown towards the end of the post. We'll be creating a separate travel guide of Yonago City, Daisen, and Sakaiminato.
All thanks to Detective Conan!
Detective Conan (aka Case Closed in many Western countries) was one of the many anime shows that I grew up watching, and even after two decades, it remains one of my absolute favorites. The young detective embodies two of the virtues that I value the most in life: truth and justice.
But truth be told, when the tourism office of Tottori Prefecture invited us to come visit, the primary reason we said yes immediately was an animated little boy in a suit and bowtie. We've always known about the prefecture being the hometown of Detective Conan, but it's one of those places that would likely take a long time for us to locate on the map. And as far as tourism is concerned, we'll be the first to admit that we don't know much about it. And we're sure we're not alone in this. Tottori Prefecture isn't a major tourist destination, even for domestic travelers. In a world obsessed with giant metropolitan hubs, it's quite easy to overlook something as out-of-the-way as Tottori.
You don't need detective skills to see that Tottori is brimming with attractions that can be enjoyed by all types of travelers. Families can choose between frolicking in its famed sand dunes and skiing down the slopes of Mt. Daisen. Backpackers can get lost in the old world charm of Misasa. Traveling friends can go on a food marathon, stuffing their faces with the freshest, tastiest seafood they will taste in their lives. And of course, the otaku can witness their Detective Conan and even Studio Ghibli dreams come to life. That's barely scratching the surface.
The truth is, Tottori has a world to offer. And if there's any justice in the world, it will get the attention it deserves.
WHAT'S COVERED IN THIS GUIDE?
Tottori: What You Need to Know
With only 500,000 residents, Tottori is the least populated prefecture in Japan. It's composed of four cities — Tottori City, Yonago, Kurayoshi, and Sakaiminato — and 15 towns, many of which lie in the foothills of its iconic mountains, including the historically worshipped Mt. Daisen.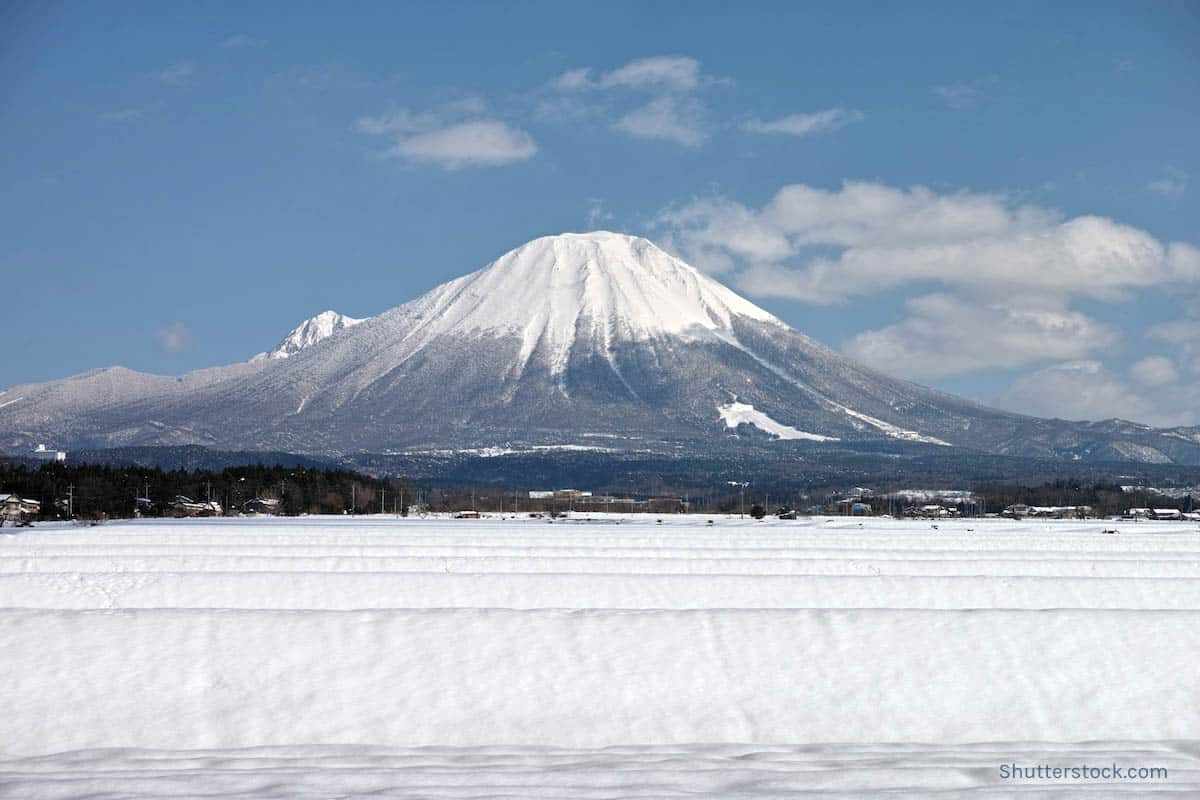 This travel guide focuses on the eastern half of the prefecture, spanning the Tottori City and Kurayoshi, and the towns of Hokuei and Misasa.
Tottori. Tottori City is the prefectural capital. Bound by Japan Sea to the north, Tottori City takes pride in its ocean bounty including the incredibly tasty matsuba crabs, widely sought-after in the country. The sea has also created the city's most recognizable tourist attraction, the Tottori Sand Dunes, one of the largest in Japan, and the Uradome coast.
Kurayoshi. Although a city, it feels more like a small suburban town. Kurayoshi is rich in traditions and restaurants serving the rare gyukotsu ramen.
Misasa. An idyllic town famous for its onsen (hot springs) and Sanbutsu-ji, a Buddhist Temple perched on a cliff of Mt. Mitoku, 900m above sea level.
Hokuei. Aka Conan Town, this is the birth place of the author of Detective Conan, Gosho Aoyama. The town is littered with monuments paying tribute to the manga/anime.
Tottori enjoys a relatively low cost of living. Compared to Tokyo or even Osaka, you'll find your yen having more purchasing power in Tottori, mainly because much of the produce and catch is sourced locally, a testament to the richness of the area in natural resources. The best part is, things are cheaper but the quality is often better. For example, one of the prefecture's key products is Tottori beef, a premium-grade melt-in-your-mouth precursor to other highly revered but insanely expensive Kobe beef, Matsusaka beef, and Omi beef.
Other info you need to know:
Language: Japanese (Nihongo). The majority of the locals seldom speak English, but most of the signs and other tourist promotional materials have English translations.
Currency: Japanese Yen (JPY, ¥). JPY 1000 is around USD 9.36, EUR 7.60, PHP 484 (as of February 2018).
Modes of payment: Most establishments prefer cash payment, but many of them also accept credit card transactions.
Electricity Info: 100V. Type A sockets. Plugs have two flat pins. Type B is sometimes used but not that common.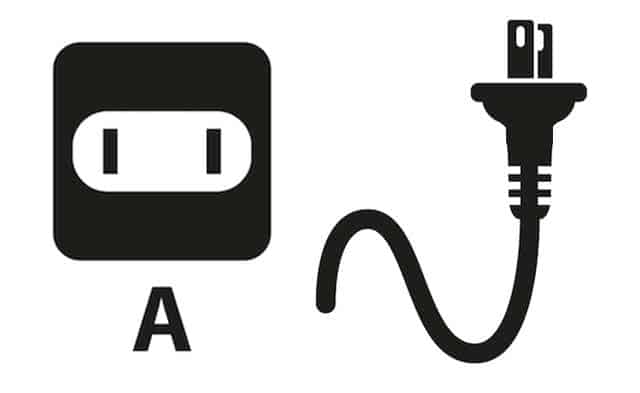 When is the Best Time to Visit Tottori?
This is a tough question. Even our guides could not give a straight answer mainly because Tottori is one those destinations that has so much to offer any day of the year. Moreover, the key tourist spots in Tottori are widely diverse. Tottori City's sand dunes and Mt. Daisen are best experienced in very different seasons. Each season also brings a different bounty, creating a gastronomic atmosphere unique to each period.
Tottori Weather
Like most of Japan, Tottori enjoys a temperate climate, which means four distinct seasons. The summer months of June and July are the wettest and hottest, while the winter months of January and February the driest and coldest.
That said, compared to that of other key Japan destinations, Tottori's summer isn't really that hot, and winter not that harsh. Check out the graph by the Climate Change Knowledge Portal below.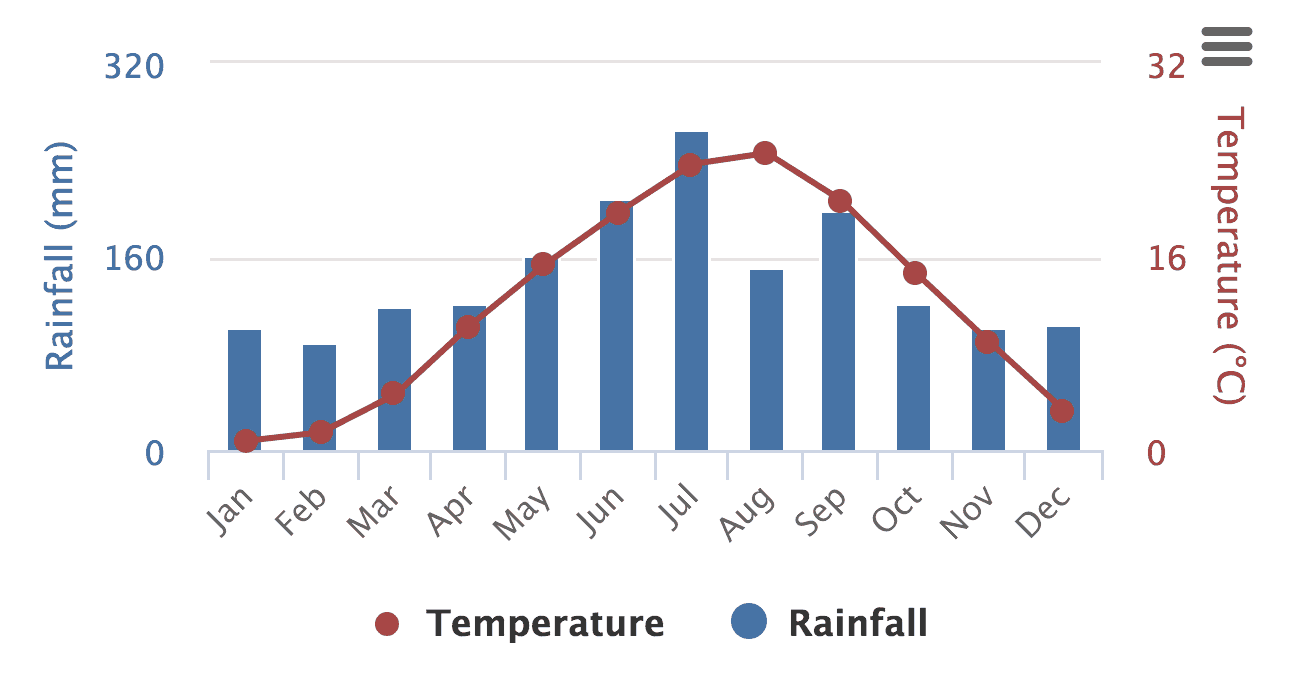 The "best" season depends on what you want to experience the most. For example, if you want to see the Tottori Sand Dunes in all its golden glory, visit any time in March-November. During this period, you can go paragliding or ride a camel. These activities are NOT available in winter, when the dunes are blanketed in thick snow. But you know what, snow-clad dunes are a sight to behold too!
Tottori per Season
Here's what's in store for you per season.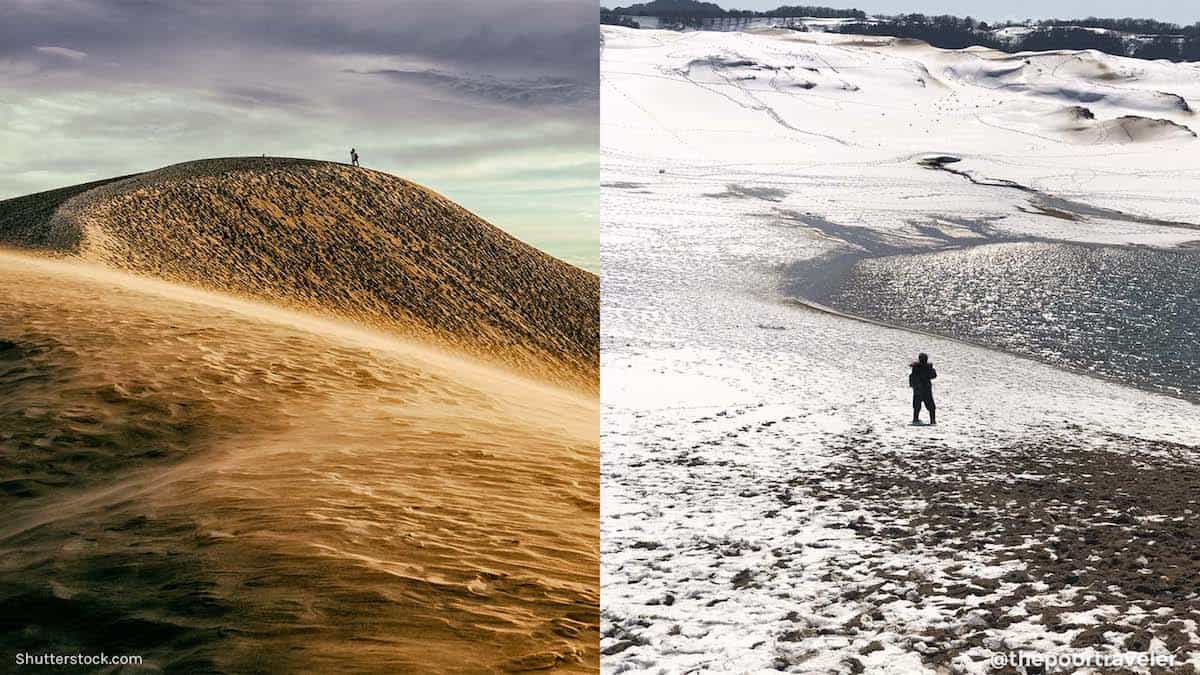 SPRING
The most magical of seasons, spring is when Tottori regains its vibrant color and attitude.
Hanayu Festival! The most interesting festival in the prefecture, happening in Misasa Town on May 3-4, when locals tug giant tree ropes for good harvest and fortune.
Strawberry picking is also best and cheapest in spring!
Cherry Blossoms! Tottori's sakura spots don't get as crowded as in other cities.
Seafood: Sea bream (madai)
SUMMER
Pear-picking! One of Tottori's most prized exports are 20th Century Pears, and visitors can go pear-picking from August-September.
Tottori Shan Shan Festival (2nd week of August), an event wherein over 3000 residents dance with their umbrellas in synchronization, makes for a visual spectacle.
Kaike Triathlon (late July), the oldest triathlon in Japan.
Seafood: flounder, swordtip squid (shiroika), tuna, sea urchin (uni), Japanese horse mackerel (aji), sardines, squid (ika)
AUTUMN
Mt. Mitoku Festival of Fire (last Sunday of October), a fire-walking ritual held at Sanbutsuji Temple
Seafood: Stalwart shrimp (mosa-ebi), yellowtail (buri/hamachi), salmon, Pacific saury
WINTER
Visiting in winter has its perks too!
Not only does airfare go down, you also get to see the sand dunes covered in snow and enjoy a feast of the highly sought-after matsuba crabs (snow crabs).
You can even go to Mt. Daisen for some skiing or snowshoeing.
Seafood: Snow Crab (Matsuba-kani), Japanese spanish mackerel (sawara), Olive flounder (Tottori's prefectural fish), Stalwart shrimp (mosa-ebi)
How to Get a Japan Visa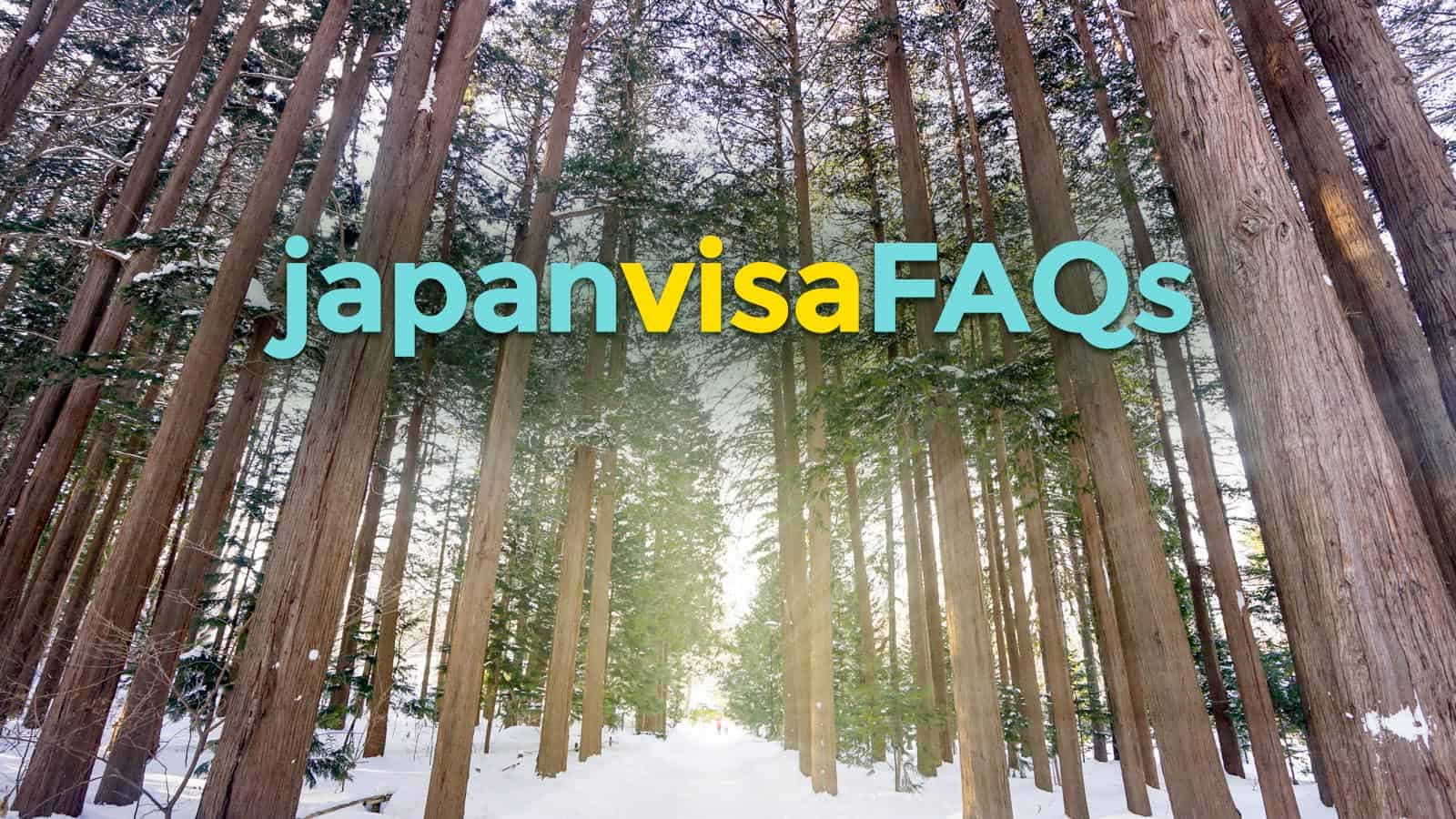 If you're from the Philippines, we created three dedicated posts for the visa application process.
How to Get to Tottori
Tottori City has its own airport, and it's a cool one! The Tottori Sanyu Conan Airport is named after its claims to fame: the sand dunes and Detective Conan.
The airport looks like it came straight from an otaku's fantasy! It's Conan themed: everywhere you look, you see a Detective Conan character. There are also games and puzzles in every corner. The best part, you can even play a game that will allow you to explore the airport vicinity while waiting for your flight or transfer. I'll talk about that later. But yep, this is a real and fully operational airport! Tottori Airport currently serves flights to and from Tokyo.
From Manila
There are no direct flights from Manila to Tottori. One option is to connect at Tokyo Haneda Airport, which means you will need to take two separate flights.
But the easier and cheaper option is to fly to Osaka instead. Osaka is the closest megacity from Tottori, just 2 hours and 45 minutes away from its city center. Because Kansai International Airport (KIX) serves a lot more airlines, you can use this as your gateway to Tottori.
Cebu Pacific Air flies to Osaka (Kansai Airport) daily. Below are some of their year-round fares, but it can go much lower during seat sale!

.
From Kansai Airport
The first thing to do is to get to Osaka City Air Terminal (OCAT) located in the Namba area in the city center. The easiest way is to travel by bus. The train is faster, but the problem with it is that you'll have to walk for over 10 minutes from the Namba train station to OCAT. Taking the bus means you'll get off at the exact terminal where you'll catch another bus to Tottori.
Note that the first bus leaves Terminal 1 at 6:10am, last train at 10:40pm.
Travel time is about 1 hour, but varies depending on the traffic conditions.
At the Arrival Hall, approach the counter for AIRPORT BUS to OCAT. OCAT stands for Osaka City Air Terminal, which is located in Namba area.
Purchase a ticket to OCAT. Fare: ¥1050. They will need your passport so make sure you have it ready. You will be given both the ticket (white) and a receipt (green).
Proceed to Departure Platform 11 (or whatever platform number you're told).
Wait for the bus at the platform. If you have big bags, the staff will take them and tag them. You will be given a slip that you'll need to claim your bags upon arrival at OCAT so don't lose them.
Board the bus when it arrives. The driver will check your ticket. Find your seat number and get comfy. The travel time is around 1 hour, depending on traffic.
Alight at OCAT. The arrival area is the same area where you'll be boarding the bus to Tottori.
That's it! You're at OCAT. From here you will need to board another bus to Tottori City. I'll enumerate the steps below.
From Osaka City Center (Namba, OCAT)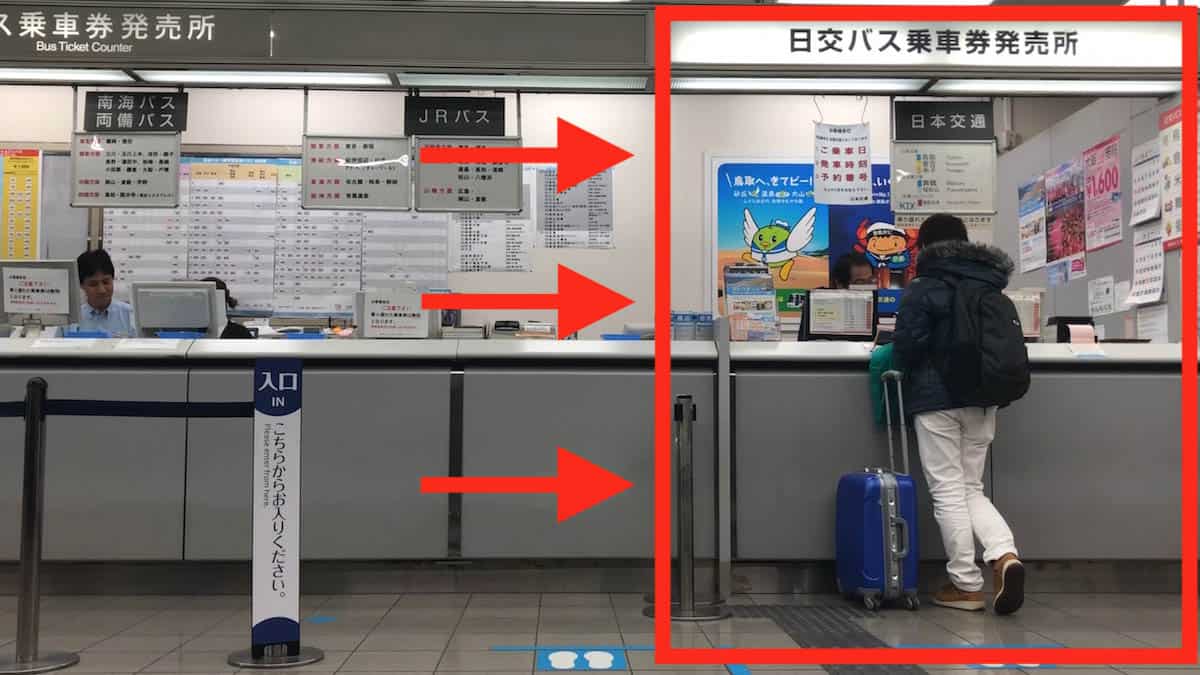 Find the Tottori bus ticket counter. See photo above for how it looks.
Purchase a ticket for Tottori. Fare is only ¥1000. Yepppp! Only ¥1000! This special price is only for foreigners.
Proceed to Departure Platform 7. This might change sometimes, but it's generally at Platform 7. To be sure, always ask the staff.
Board the bus. Show the driver your ticket. Travel time is roughly 3.5 hours, depending on traffic conditions. Based on our own experience though, we left Osaka at 5pm and arrived in Tottori at around 8pm, 30 minutes earlier than schedule.
And voila! You're in Tottori!
There are many other ways. If you have a JR Pass, you can travel by train all the way from the airport to the Tottori. For the step-by-step guide, read this post: How to Get to Tottori from Osaka
Note though that traveling to Tottori by train can be costly. But if you're planning on purchasing a JR Pass anyway, this is definitely the best choice because you won't need to shell out any more money. The whole journey will be covered by the pass.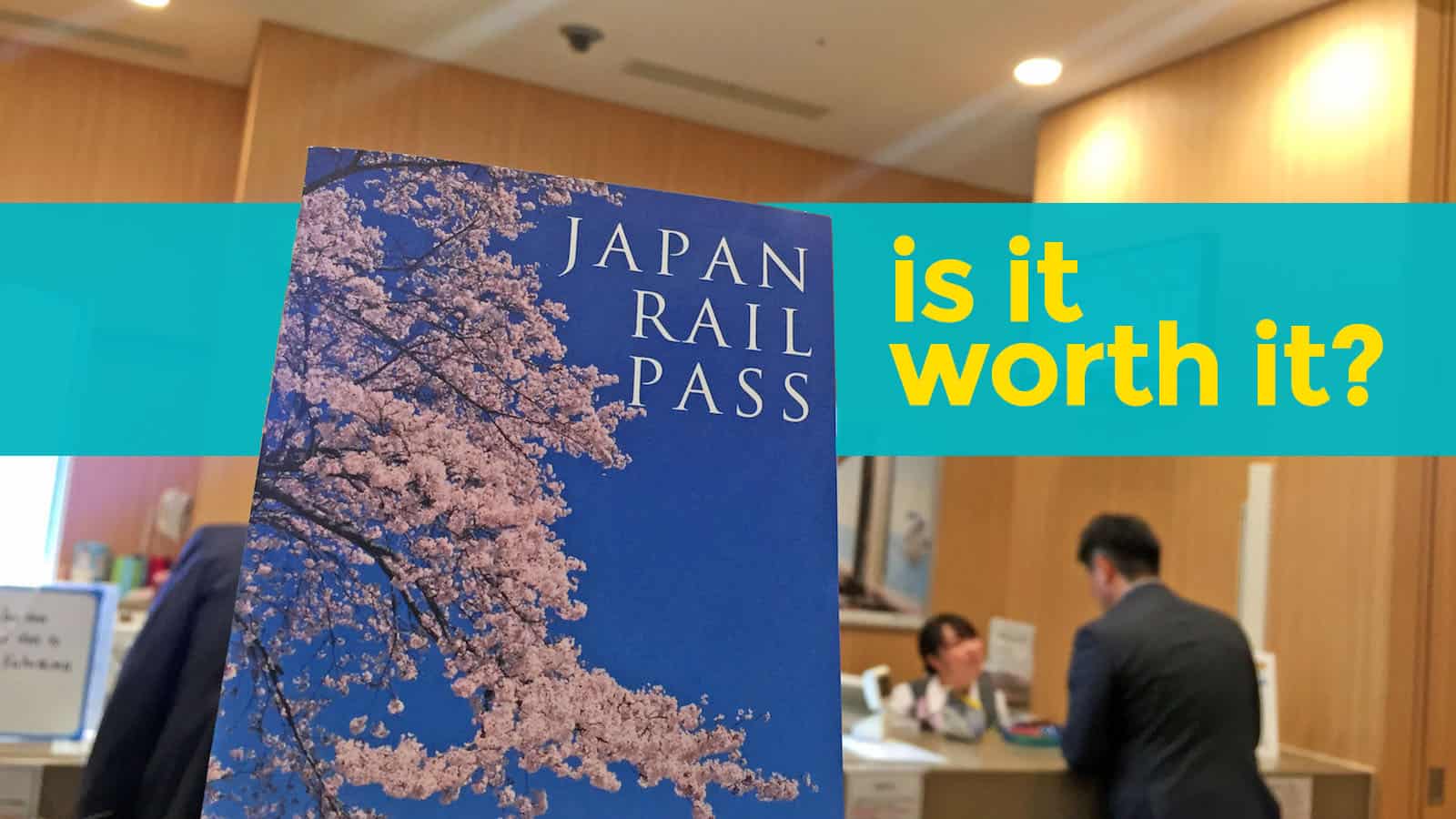 Where to Stay in Tottori
Tottori City is the best base if you want to explore the prefecture. Most of the key tourist attractions are within the city, and those that are not are easily accessible from here. The number of accommodations in the city, however, is pretty limited (compared to other main cities). Yet, every type of traveler would be able to find something that suits their style here.
Where in Tottori City? The most ideal is the area surrounding Tottori Station. For tourists, this station is the heart of the city. Trains and buses stop here, which will be the veins and arteries of your journey. Even discounted taxis can be easily hailed from here. When looking for accommodations, check how close it is to Tottori Station.
Here are some of the places where you can stay.
Tottori City Hostels (Budget)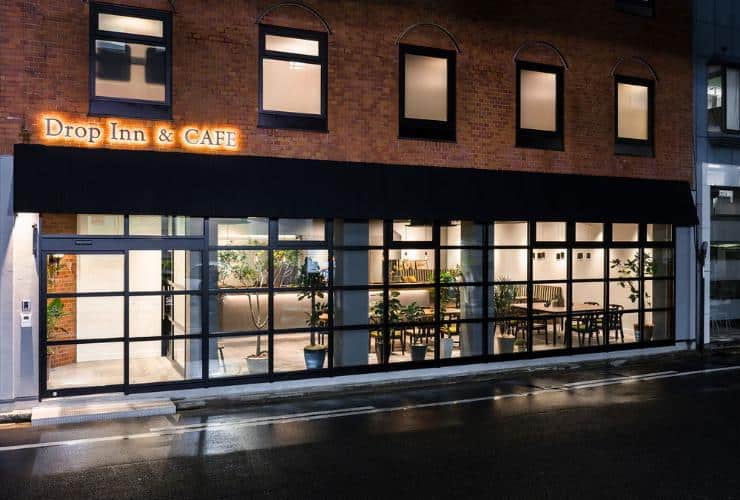 Only a few hostels dot the map of Tottori, but all of them are good choices. The most well-known of them is Drop Inn, a cozy capsule hostel located just a short walk from Tottori Station. It's great for backpackers and budget travelers.
I'm not a fan of capsule hotels primarily because I need ample space to work (and because I snore scandalously), but I didn't mind staying at Drop Inn. You know how most capsules feel like a coffin? Drop Inn doesn't feel like that at all. Each guest is given more than enough headroom and the bed is wider than expected.
.
Tottori City Mid-Range Hotels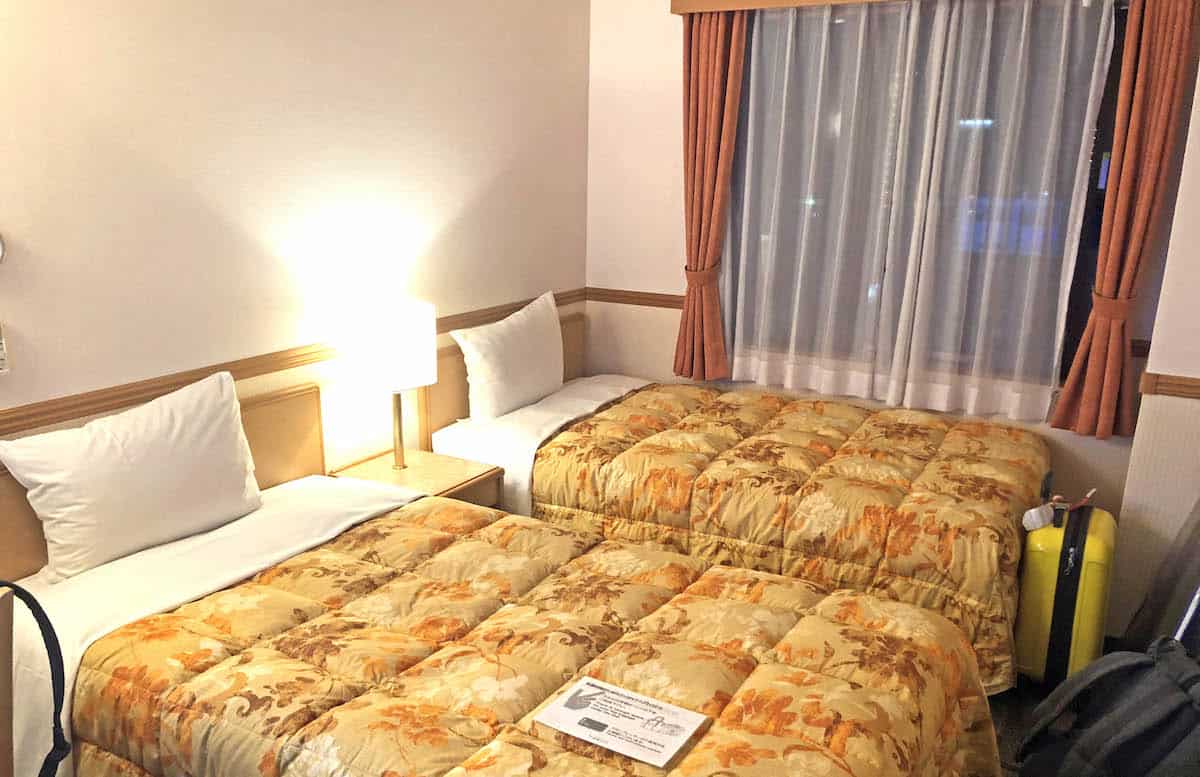 For families and friends, accommodations are aplenty. Budget hotels stand at the very heart of the city, including Toyoko Inn, which is just a couple of blocks away from Tottori Station. We spent our first night in Tottori here and we loved its central location. It's also surrounded by convenience stores, which is great for late-night munchies.
To check rates, click here.
Tottori City Japanese-Style Hotels (Splurge Option)
If you're on a honeymoon or celebrating something special and you have a bigger budget, consider staying at a Japanese-style hotel furnished with tatami rooms. These hotels provide yukata, multi-course meals, and buffets. Some even have an onsen.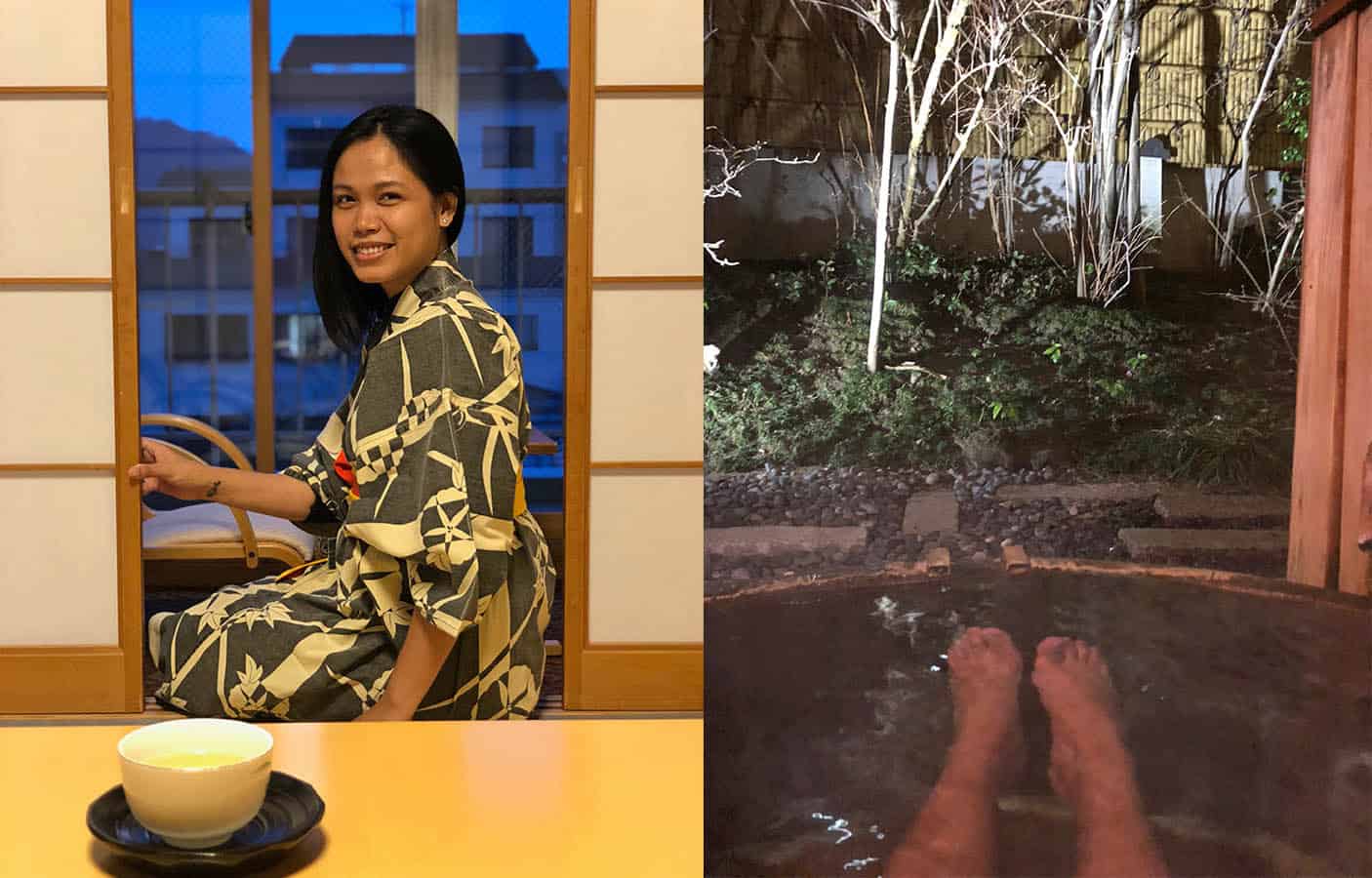 The one we tried was Hotel Kansuitei Kozeniya. Each booking comes with multi-course traditional breakfast and access to both public and private onsen. Yep, private onsen! And that's fantastic if you're on a romantic getaway! If you have a tattoo and you've always wanted to try an onsen, this is perfect because you have the entire onsen all to yourself. Its central location also ensures easy access to many iconic restaurants in the area.
To know more about Kozeniya Tottori, click here.
Misasa Onsen
Aside from Tottori City, we strongly encourage you to spend at least one night in the idyllic town of Misasa. The place is enchanting, to say the least. It has inspired many artists including the great Hayao Miyazaki, who incorporated many features of the town in his works including Spirited Away, Princess Mononoke, and My Neighbor Totoro.
The most popular lodging option here is the ryokan, the oldest tourist accommodation type in Japan, dating back to as early as 705 AD. A ryokan is basically a traditional inn. There are lots scattered throughout Japan, but what makes those in Misasa special is the easy access to onsen. Misasa Onsen is believed to have healing and even miraculous properties.
.
How to Get Around Tottori
Tottori is the least populous prefecture in Japan, so transportation options are quite limited. But it's still easy to get around if you know your way.
Public transportation is much cheaper for foreigners too because much of the cost is subsidized by the government. For instance, a 3-hour cab ride in reality should probably cost over ¥7500 but in Tottori, it's only ¥2000. That's also the reason why the fare from Osaka to Tottori is unbelievably inexpensive. The government shoulders more than half of the costs.
Please note that IC Cards like ICOCA and PASMO/SUICA are currently only accepted in limited areas in Yonago, Higashiyamakoen, Hoki-Daisen and Neu, all of which are on the western side of the prefecture. Yonago station and a few stations have automatic ticket gates for IC card. Tottori station and Kurayoshi Station don't have them yet. Buses in Tottori don't either. It is still a bit behind in terms of IC card usage.
For more information about transportation options, timetables, and updated fares, drop by the Tourism Office at Tottori Station and just ask for the transpo brochures. They have several references that you can use throughout your stay in the prefecture.
By Bus
When traveling within Tottori City, the bus is an excellent mode of transportation. Most bus routes going to key tourist spots start and end in Tottori Station.
For tourists, there are two main buses to remember:
Loop Kirinjishi Bus
This bus makes a loop around the city and takes passengers to Tottori Castle Ruins, Tottori Sand Dunes, Sand Museum and Tottori Port.
This bus is operational every day from July 20-August 31, and only on Saturdays, Sundays, and holidays (except January 1) the rest of the year.
Fare: ¥300
1-Day Unlimited Pass: ¥600
Kukuri (Circular Bus)
Kukuri buses are known for their super low fares: only ¥100 yen per ride. Kukuri plies three circular routes that begin and end at Tottori Station. Here some points of interest that are along the routes.
Red Course. Ouchidani Shrine, Kannon-in, Genchuji Temple, Tottori Folk Crafts Museum, Hijiri Shrine, Tottori History Museum.
Green Course. Jinpukaku Mansion, Tottori Castle Ruins, Tottori Folk Crafts Museum, Warabekan (Children's Museum)
Blue Course. Takasagoya (Tottori Castle Town Exchange Center), Tottori Crafts Museum
A whole course takes 33 minutes to complete.
There's a bus every 20 minutes. For all these courses, the first bus leaves Tottori at around 8:05am and the last bus at around 06:00pm.
Fare: ¥100
1-Day Unlimited Pass: ¥300
Unlimited Bus Pass
If you're spending 3 days in Tottori Prefecture, you can score big savings if you purchase an Unlimited Ride Pass, which will allow you to take as many bus rides as you can around the prefecture. Yep, it's NOT limited to Tottori City. You can use this pass even in cities in the western side of the prefecture.
Fare: ¥1800
Validity: 3 days
Below is a list of buses that accept this pass:
Fixed-route buses serving Tottori Prefecture (i.e. Nihon Katsu, Hinomaru Bus)
Loop Kirinjishi Bus
Kukuri Bus (Tottori City Circular Bus)
Iwami-cho Town Bus
Yonago City Circular Bus (Donguri Koro-koro, Dandan Bus)
Tottori Airport Shuttle Bus (Tottori Airport-Tottori Station Loop Kirinjishi Bus)
Yonago Airport Shuttle Bus (Yonago Stion-Tottori Station)
You can get one at the following spots.
TOTTORI CITY
Bus terminal in front of Tottori Station
Tottori City Information Desk
Tottori Airport
KURAYOSHI/MISASA
Nihon Kotsu Kurayoshi Bus Center
Misasa Hot Springs Tourism Association
Bus Plaza
Hotel St. Palace Kurayoshi
YONAGO CITY
Bus Terminal in front of Yonago Station
Yonago City Tourist Information Center
Yonago Airport Information Center
Hakuho no Sato
Kaike Onsen Ryokan Union
DAISEN
Daisen Tourist Information Center
By Taxi
Perfect for travelers who don't have the luxury of time or who just want to get comfortable! Taxi rides in Tottori are discounted for foreign tourists, only ¥2000. To avail of this, visit Tottori City International Tourist Support Center (next to Tottori Station).
TOURIST TAXI
Fare: ¥2000 per person for 3 hours.
Business Hours: Every day, 8:30am-5:30pm (except December 31 and January 1)
Capacity: Up to 4 pax
If you avail of this, you'll also receive a coupon that would entitle you to discounts or free souvenir at some tourist spots.
However, the number of cabs available is limited so be an early bird.
By Bicycle
There's a sightseeing bus rental shop under the viaduct of Tottori Station (2nd bicycle parking lot) and another in Katahara Parking Lot.
Fare: Regular bike, ¥500 per day; Electric bike, ¥1000 per day.
Business hours: 8:30am – 06:30pm
By Train
For intercity travel (Tottori to other towns), the train is your best bet. JR San'in Main Line connects Tottori City to the rest of the prefecture.
Just make sure you know the closest train station to your destination and let Hyperdia do the rest. Hyperdia is a web-based search engine that would tell you train schedules and routes.
Here's more info: How to Use Hyperdia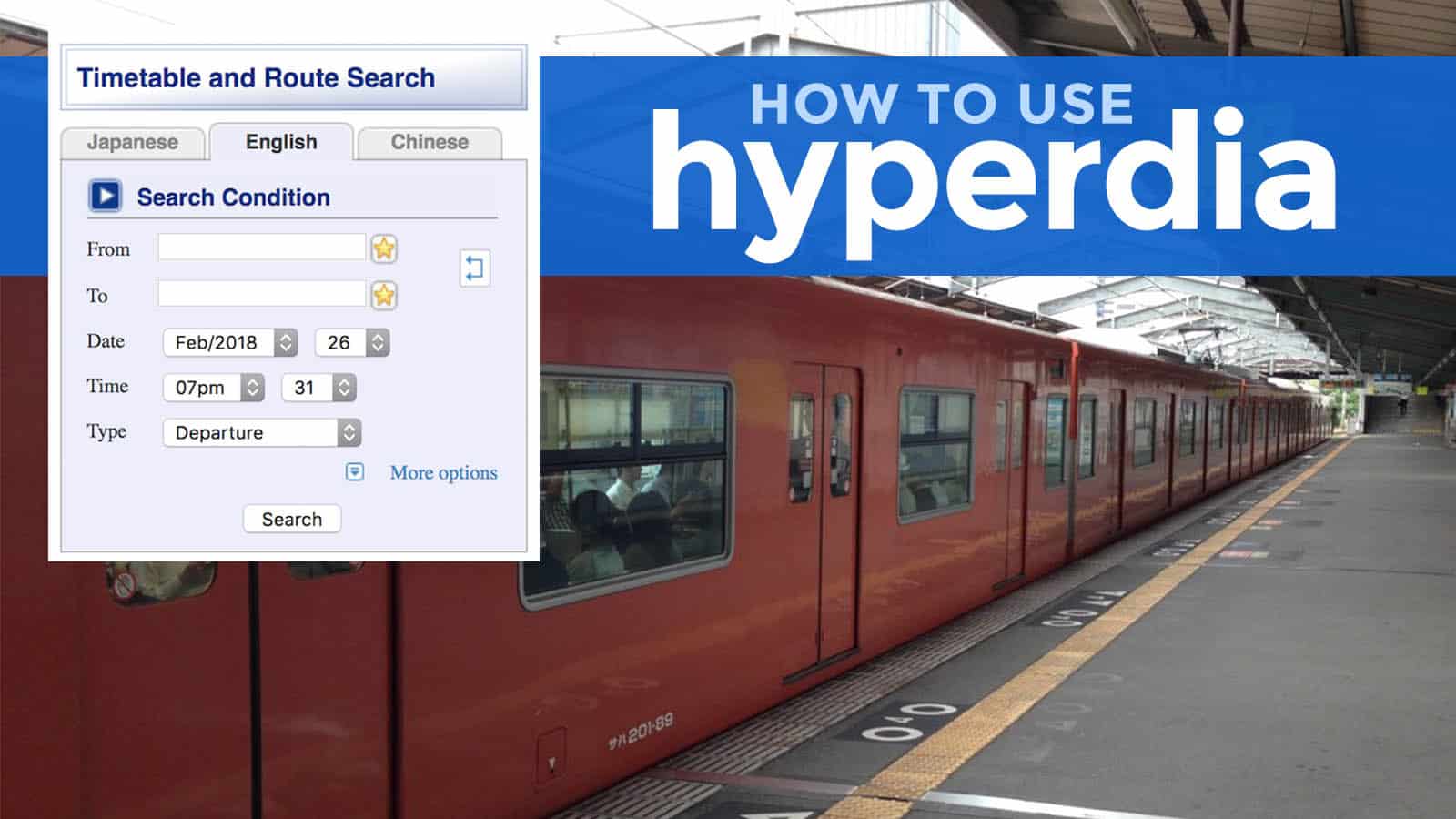 Places to Visit
Tottori Sand Dunes
Location: Tottori City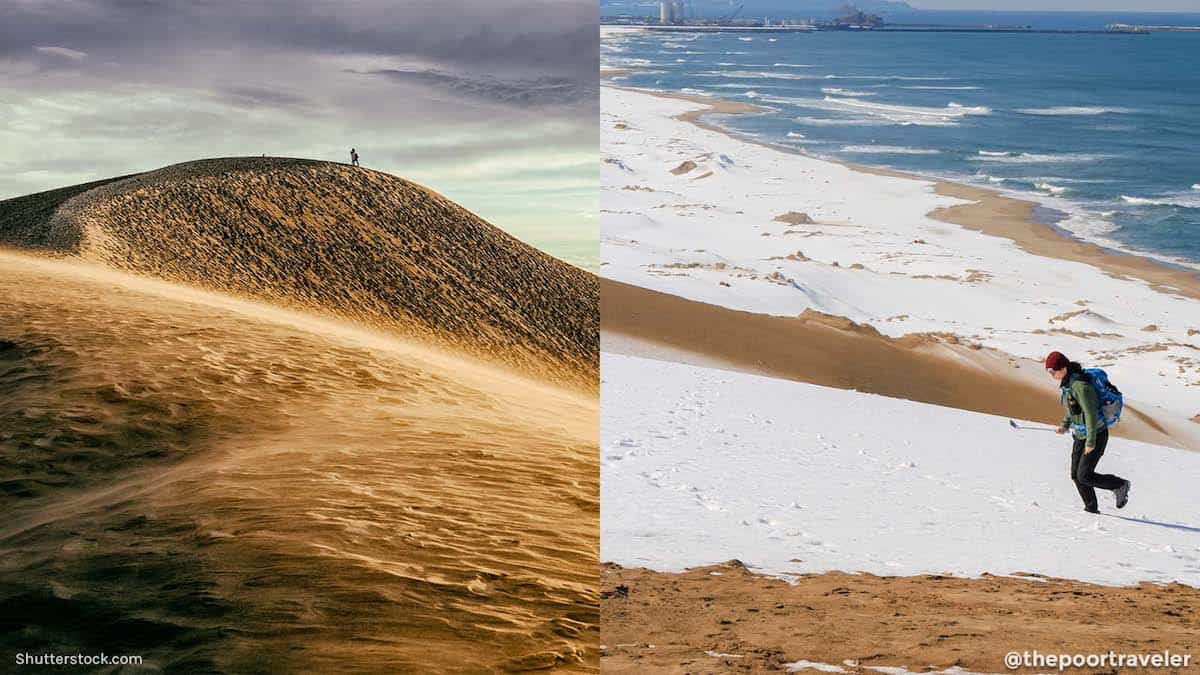 The city's most iconic attraction, Tottori Sand Dunes is a 16-km stretch of sand formed over a period of 30,000 years. The site is considered a Natural Treasure in Japan and is part of the San'in Kaigan Geopark.
From spring to autumn, you can enjoy sandboarding and paragliding. You can also ride a camel across the dunes. In winter, it is covered by snow. Most activities are halted, but you can still walk across for a fantastic view of the beach!
Entrance Fee: FREE
Camel ride across the dunes: ¥2500
Photo with camel: ¥500 if you ride, ¥100 if you stand next to it
How to Get There: At Tottori Station, ride the Sakyu bus or the Kirinjishi Loop Bus and alight at Tottori Sakyu stop.
Open: All year
Uradome Coast Boat Tour
Location: Tottori City
Take a boat tour to see the jagged Uradome coast that is punctuated by captivating rock formations, sharp cliffs, and fine beaches. Prepare your camera because there's no running out of picturesque spots here. The tour lasts 50 minutes.
The shore faces west so try doing this in the afternoon so you could see its beauty in full bright glory. We did the tour in the morning and it was a bit against the light.
Admission Fee: Adult, ¥1300; Child, ¥650.
How to Get There: From JR Iwami Station, take the bus bound for Tottori Station and get off at Shimameguri-Yuransennoriba-mae Bus Stop.
Open: March-November
Karo Port and Market
Location: Tottori City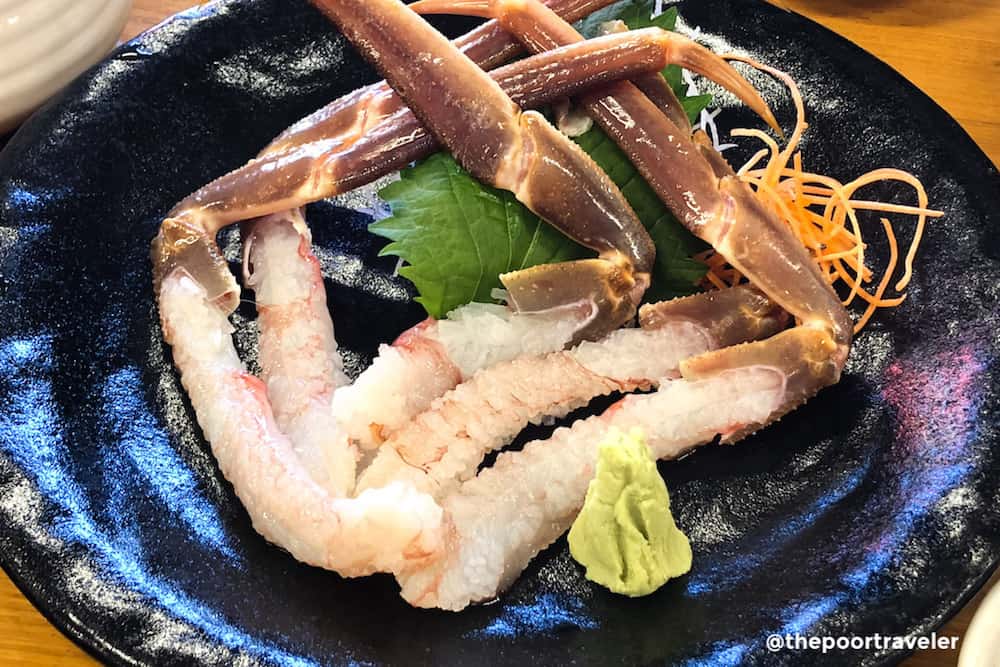 The second biggest fish port and market in Tottori Prefecture, Karo Port is where you can shop for tasty matsuba crabs! Don't miss the CRAB MUSEUM (Tottori Karo Kanikkokan) next to the market and see a giant Japanese spider crab, the largest of its kind, up close! If you're hungry, visit the nearby Hamashita Fishery & Restaurant and stuff your face with matsuba crabs, prepared on the spot!
How to get there: At Tottori Station, take the Karo-yuki Hinomaru bus and alight at Karo Kaigan or Kanikkokan mae. It's a short walk from there.
Sanbutsuji Temple
Location: Misasa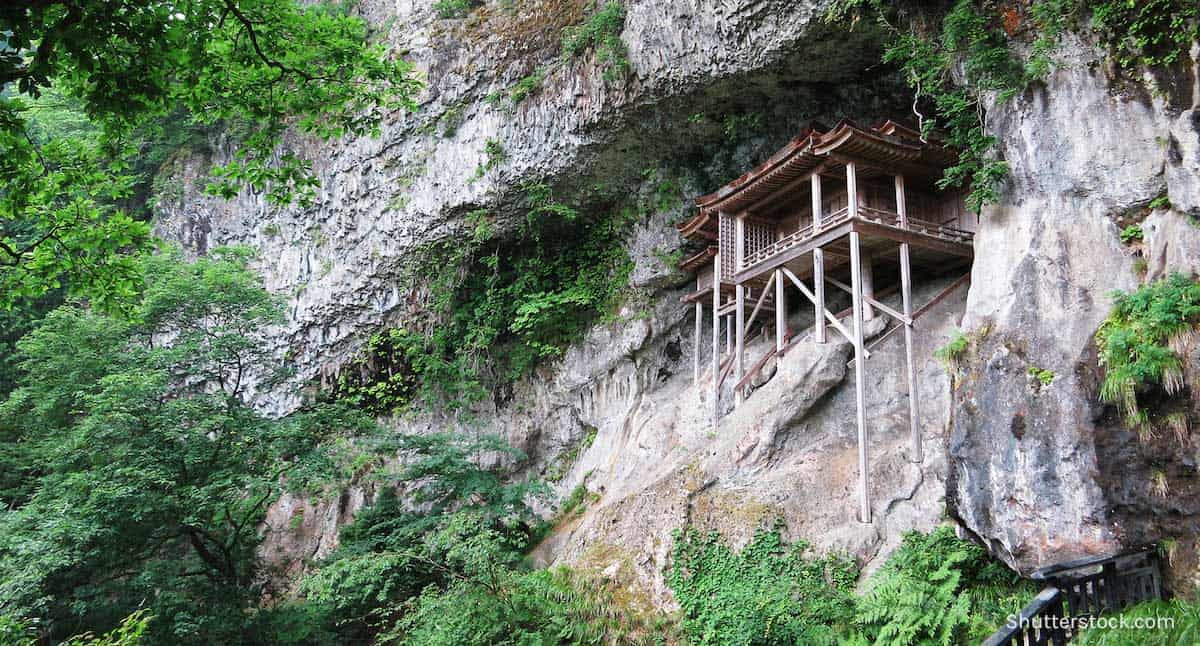 The inner hall of Sanbutsuji Temple, called Nageiredo Hall, is perched on a cliffside 520 meters above the ground. It was built 1300 years ago as the training site for priests. The hall is closed to tourists during winter because the hike can be risky.
Temple Entrance Fee: Adult, ¥400; Child, ¥200.
Climb to Nageiredo Hall: Adult, ¥600; Child, ¥300.
How to get there: From Tottori Station, take the train to Kurayoshi Station then take the Mitoku Bus. Alight at Mitoku. Travel time from Kurayoshi: 40 minutes.
Watanabe Art Museum
Location: Totori City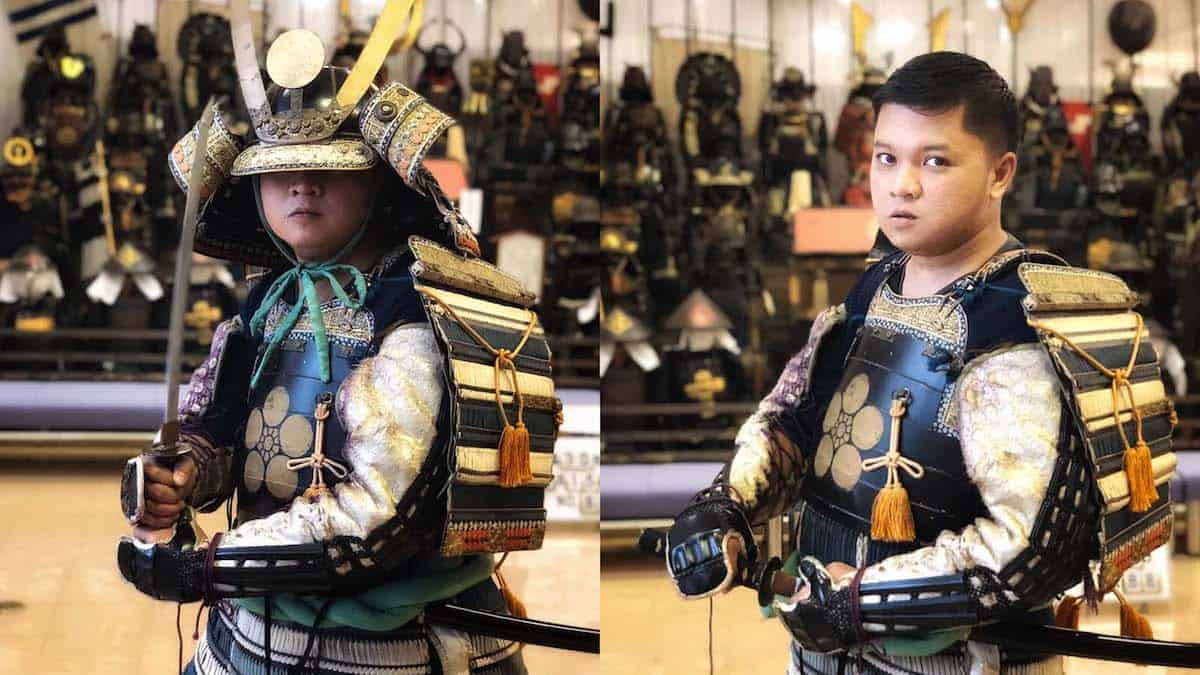 This unique museum houses a 15,000-piece collection of authentic antiques including samurai armors, swords, and other cultural artifacts. You can also transform into a samurai by trying on a complete set (for an additional fee)!
Entrance Fee: Adult, ¥900; Student, ¥500; Child, ¥300.
Closed: Tuesdays and December 29-January 1
How to get there: At Tottori Station, take the Sakyu Bus and get off at Watanabe Bijutsukan Mae
Conan Town
Location: Hokuei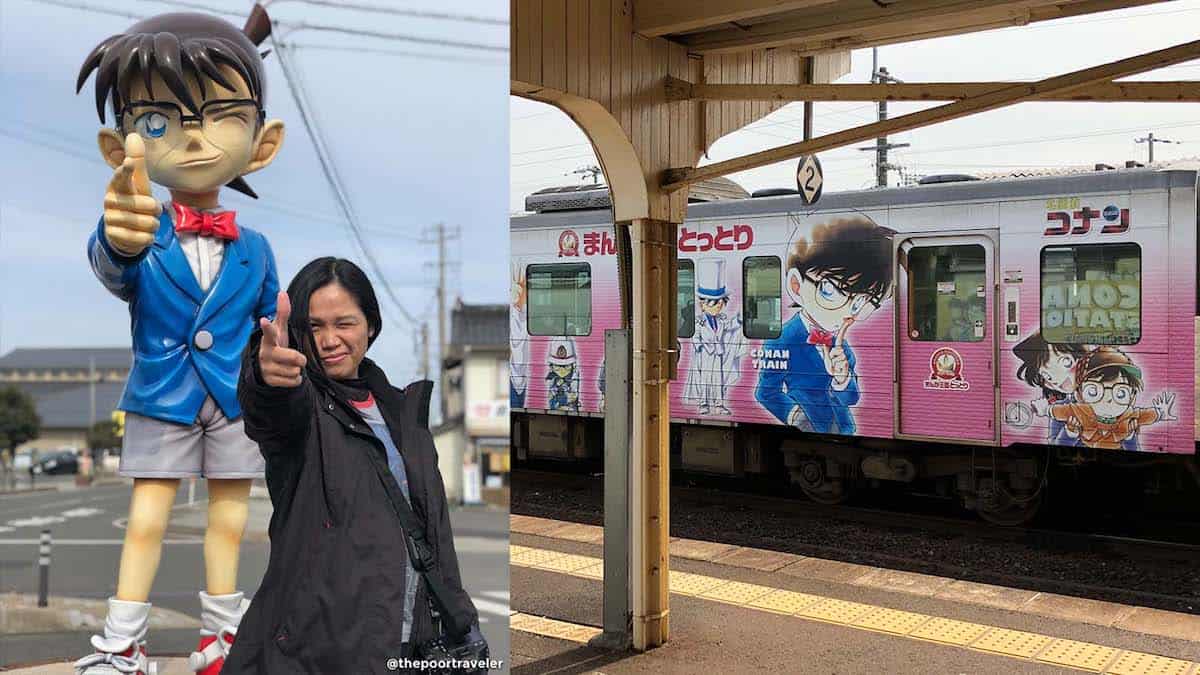 Hokuei Town is the birth place of the author of Detective Conan, Gosho Aoyama. The town is littered with monuments paying tribute to the manga/anime, which made it earn its nickname Conan Town. If you're arriving by train, you'll be using CONAN STATION, a train station completely illustrated with characters from the beloved manga. Drop by Conan's House, Beika Shopping Street, and the Gosho Aoyama Manga Factory.
Entrance Fee: FREE (most sites, except the Manga Factory)
How to Get There: From Tottori Station, board the train to Yura Station (Conan Station)
Gosho Aoyama Manga Factory
Location: Hokuei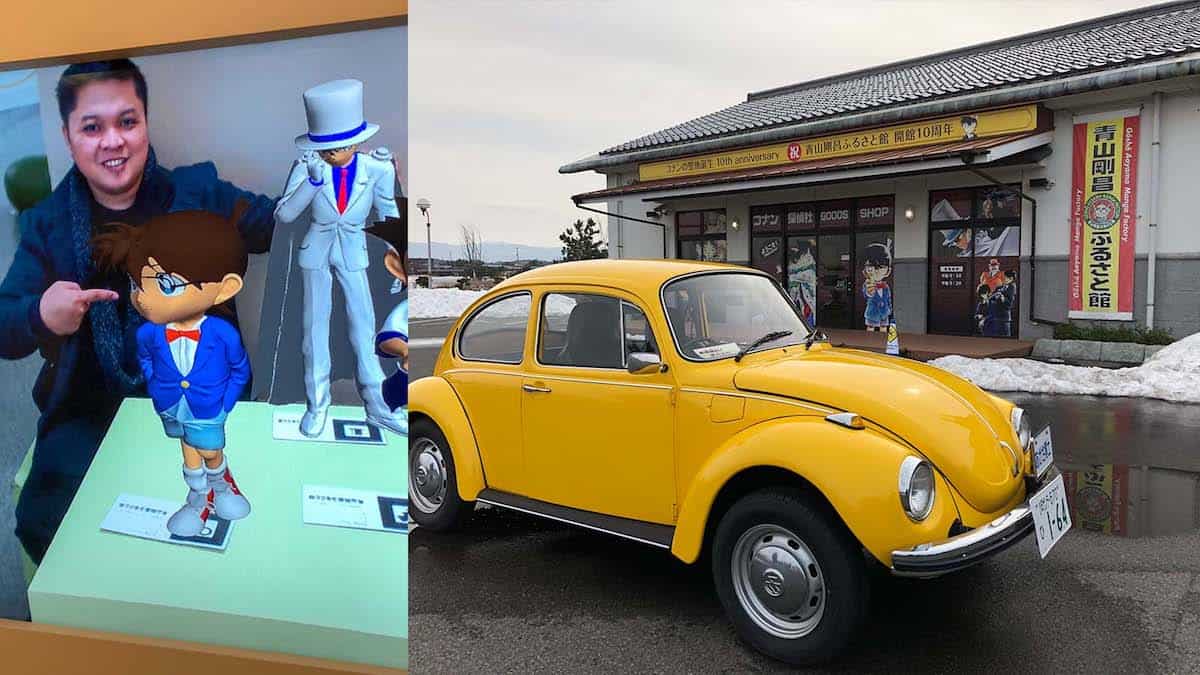 Still part of Conan Town, this museum tells the story of Conan creator and manga artist Gosho Aoyama from his humble beginnings as a student in Hokuei to his big break in Tokyo. If you're an avid Conan or Yaiba fan, this is not to be missed! References to their popular episodes are all over, and some tricks done by culprits are recreated!
Entrance Fee: Adult, ¥700; Student, ¥500; Child, ¥300.
Open: Daily
How to Get There: From Tottori Station, board the train to Yura Station (Conan Station)
Itogaki Strawberry Farm
Location: Tottori City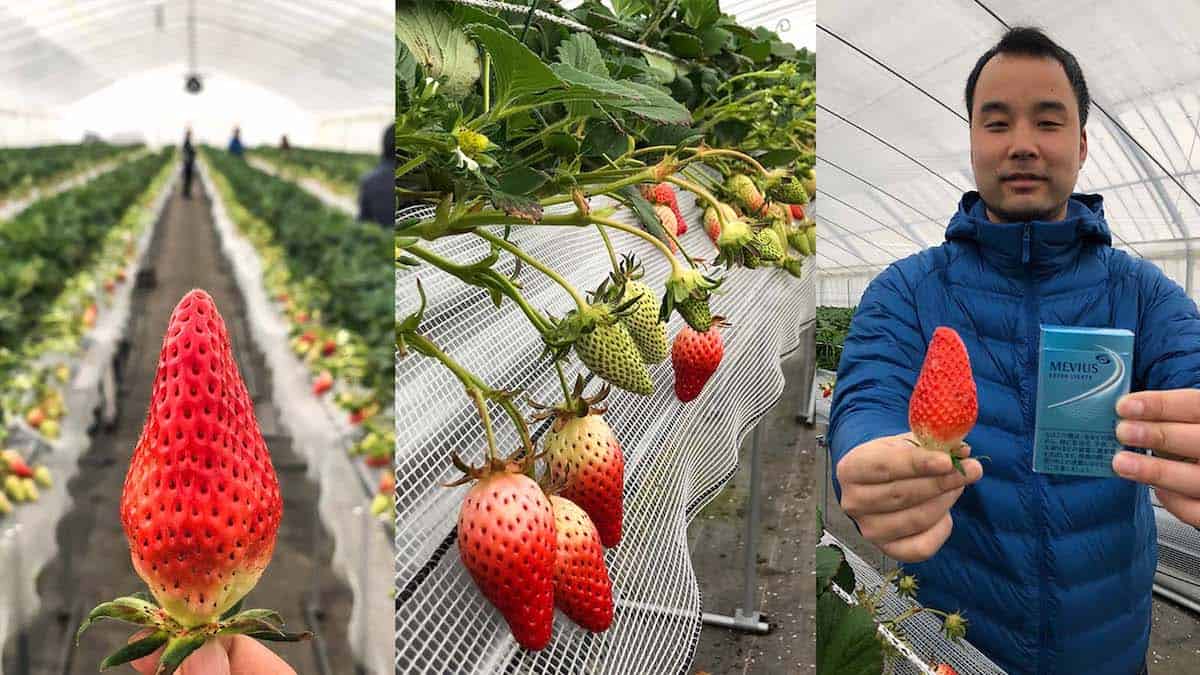 Strawberries grown in Tottori are known for being big in size and sweetness! And you can go strawberry picking! For 30 minutes, you can pick and eat as many strawberries as you want. We've got a taste of these berries, and they're really something. Some are even as long as an iPhone and even the non-red ones are also very sweet.
Price: ¥1500 in May, ¥2000 in April, and ¥2500 for the rest of the year.
How to get there: To follow.
Shirakabe Storehouses
Location: Kurayoshi City
Listed as National Important Historical Buildings for Preservation
These warehouses have become the symbol of Kurayoshi City. In fact, the name Kurayoshi comes from kanji characters that mean "warehouse" and "good fortune." These historic red-roofed, white-walled storehouses were built during the Edo and Meiji periods.
How to get there: From Tottori Station, board the train to Kurayoshi Station. Take the Park Square bus and alight at Shirakabe-dozogun.
Akagawara Crafts Shops
Location: Kurayoshi City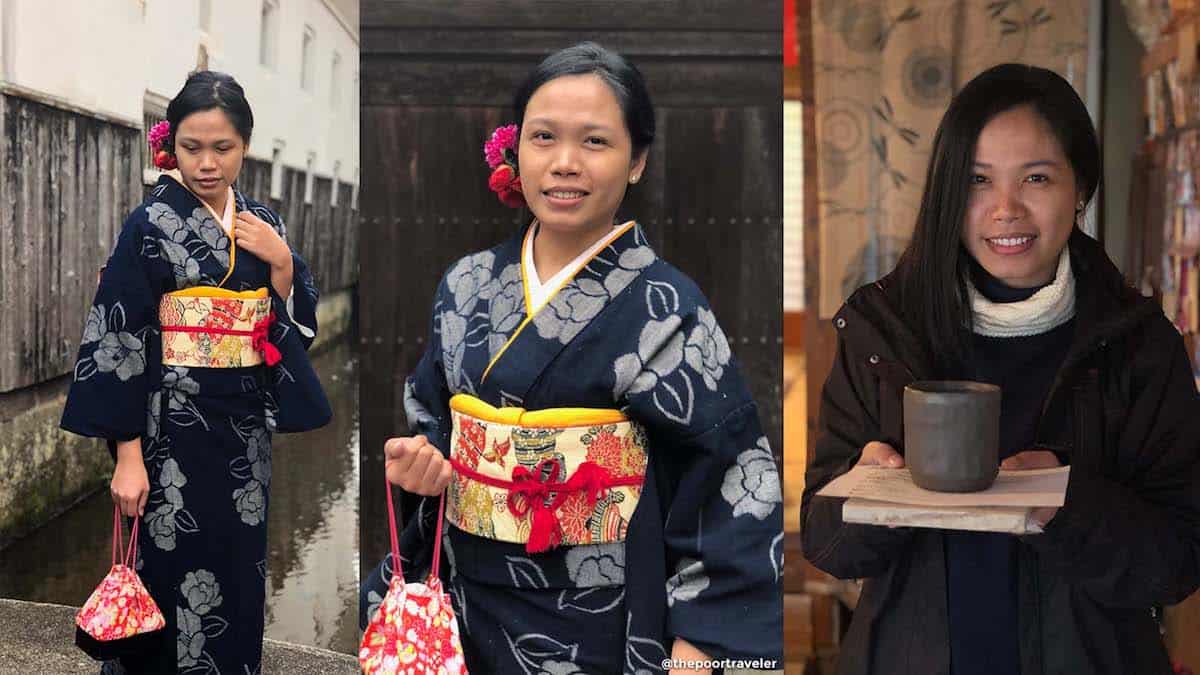 Situated just next to Shirakabe Storehouses, the Akagawara Crafts Shops also used to be warehouses and sake refineries. Today, it houses small stores selling souvenirs and other items. You can also learn pottery or dress up in full kimono in some shops.
How to get there: From Tottori Station, board the train to Kurayoshi Station. Take the Park Square bus and alight at Shirakabe-dozogun.
Ishitani Family Residence
Location: Chizu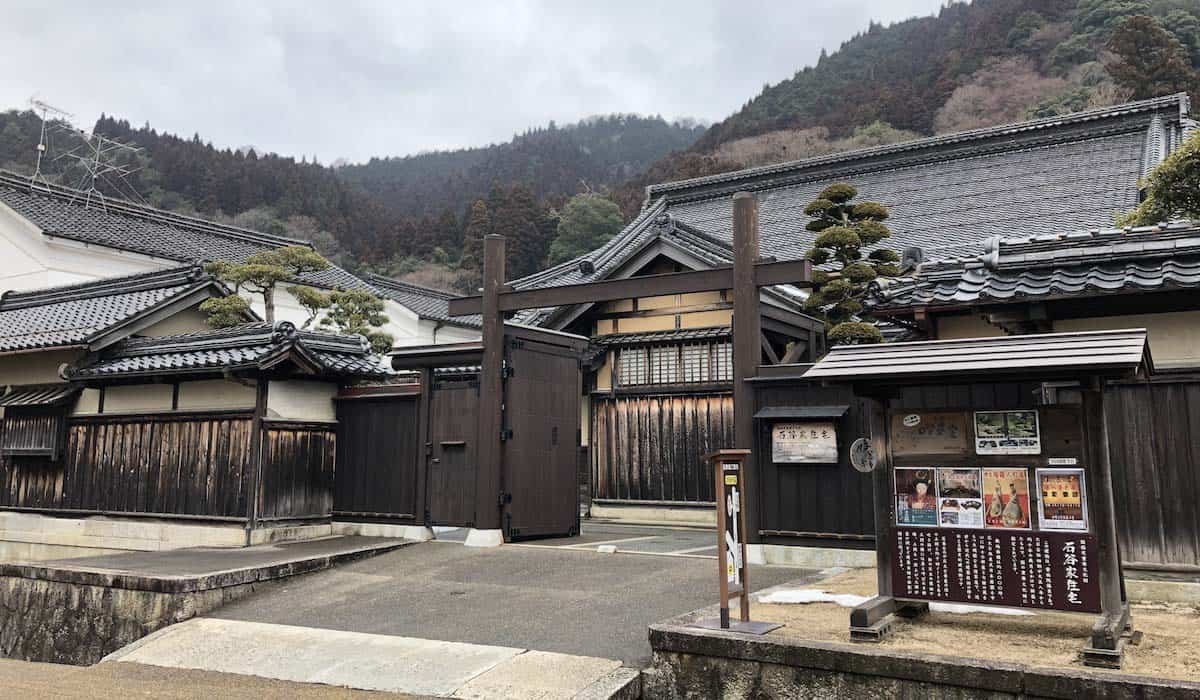 The ancestral home of a well-known Japanese architect and wood tycoon, the Ishitani Family Residence is an example of 20th century Japanese architecture. The site is declared an Important Cultural Asset by the government.
Entrance Fee: Adult, ¥250; Student, ¥200; Child, ¥150.
Closed: Wednesdays and holidays, December 28-January 2
How to get there: 7-minute walk from Chizu Station
Other Attractions
TOTTORI CASTLE RUINS
Tottori Castle was a yamashiro or "mountain castle," which means it was built into the mountain and using it as its natural fortification, making it impregnable. However, in 1581, during a 200-day siege led by warlord Toyotomi Hideyoshi, the people of Tottori that took shelter here were starved, forcing them to surrender. Today, the castle is no longer standing, but its baileys are still there. The surrounding areas have been transformed into parks and are perfect spots for cherry blossoms!
– Entrance fee: FREE
– How to get there: From Tottori Station, take the Loop Kirinjishi Bus to the Tottori Castle Ruins. Alternatively, you can board the Kukuri bus (green course) to Jinpukaku Mansion. It's a short walk from there.
SAND MUSEUM
The first indoor sand sculpture museum in the world. The showcased pieces change every year.
– Entrance Fee: Adults, ¥600; Students, ¥300.
– Open: mid-April to early January
– How to Get There: At Tottori Station, ride the bus to Sakyu-Higashiguchi then travel on foot for 3 minutes.
AMEDAKI FALLS
Cascading down 40 meters, it is Tottori's tallest waterfall.
– How to Get There: From Tottori Station, take the Hinomaru Bus and alight at Amedeki bus stop.
MISASA ONSEN
Misasa is most well-known for its hot springs that are believed to have healing properties. The town itself has a quirky, irresistible charm. It has inspired many artists including the great Hayao Miyazaki, who incorporated many features of the town in his works including Spirited Away, Princess Mononoke, and My Neighbor Totoro. You can walk down Onsen Street and check out ryokan, cafes, and shops. If you're up for it, you can also take a dip in a public onsen set on the bank of the Misasa River.
– Entrance Fee: Public onsen, FREE
– How to get there: From Tottori Station, take the train to Kurayoshi Station and then hop into the Misasa Onsen bus.
Where to Eat in Tottori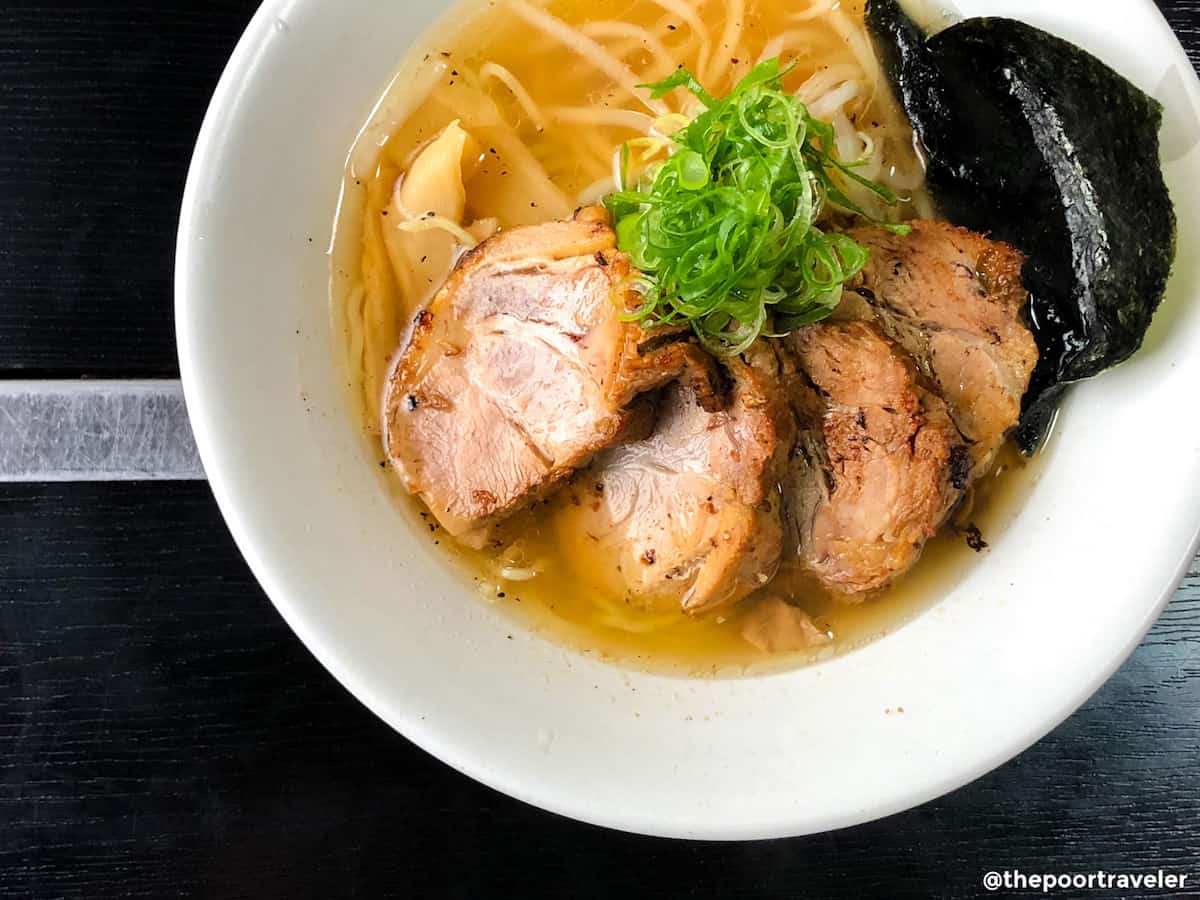 Tottori has a rich culinary history! It is where the idea of shabu-shabu was born, where the tastiest crabs and shrimps are caught, and where 20th century pears are harvested. It is home to gyukotsu ramen, a rare type that uses cattle bone for its broth (and it's the best ramen we've ever had)! Tottori also produces top-grade melt-in-your-mouth but inexpensive wagyu beef, the Tottori beef, which is believed to be the precursor to other highly revered but insanely expensive Kobe beef, Matsusaka beef, and Omi beef.
It has so many gastronomic delights to offer that we're creating a separate post for it. So yep, this section is coming soon.
Sample Tottori Itineraries
Below are sample Tottori itineraries. The first is for an overnight stay from Osaka, the other for a longer 4-day/3-night trip. Feel free to make the necessary adjustments to match your preferences.
But please take note that both itineraries assume the following:
You're a group of 2, splitting the cost.
You're traveling on a weekend.
You're coming from Osaka.
Your entry point to Japan is Kansai International Airport.
Airfare is not included in the cost estimates.
Itinerary 1: Overnight Trip from Osaka
This itinerary is a great option for those who are spending most of their travel days in Osaka but would like to see the best that Tottori has to offer. You can simply squeeze these overnight stay into your longer, full itinerary.
Day 1: ARRIVAL, TOTTORI CITY
07:00am – Bus to Tottori, ¥1000
09:52am – Arrival in Tottori, walk to hotel
10:00am – Purchase Kirinjishi Bus 1-Day Pass, ¥600
10:20am – Walk to Hotel
10:40am – Hotel check-in or baggage drop
11:00am – Walk back to Tottori Station
11:25am – Kirinjishi Bus to Karo Port
12:00nn – Seafood Lunch at Hamashita, ¥1000-2000
01:30pm – Explore Market & Crab Museum
02:00pm – Bus to Sand Dunes
02:20pm – Tottori Sand Dunes
04:30pm – Back to Tottori Station
05:00pm – Tottori beef dinner at Turudaya/Tsurutaya Coffee, ¥2000
07:00pm – Back to hotel, catch some sleep
Day 2: CONAN TOWN, DEPARTURE
07:00am – Early checkout
07:30am – Walk to Tottori Station
08:04am – Train to Yura Station, ¥840
09:32am – Deposit bags in locker, ¥500
09:45am – Walk around Conan Town
12:00nn – Quick bite – ¥800 budget
12:30nn – Walk to Gosho Aoyama Manga Factory
12:45pm – Gosho Aoyama Manga Factory, ¥700
02:30pm – Walk back to Yura Station
02:50pm – Train to Tottori, ¥840
03:52pm – Arrival at Tottori Station
04:40pm – Bus to Osaka, ¥1000
08:05pm – Arrival in Osaka
If you stay at Drop Inn (capsule) or Toyoko Inn (double room), this itinerary will set you back around ¥14,000 (USD130, EUR106, PHP6800).
Itinerary 2: 4-Day, 3-Night Stay
Day 1: ARRIVAL, TOTTORI CITY
11:35am – Arrival at Kansai Airport
01:00pm – Bus to OCAT, ¥1050
02:00pm – Quick bite, ¥500
03:00pm – Bus to Tottori, ¥1000
04:31pm – Arrival in Tottori, walk to hotel
05:00pm – Hotel check-in, rest
07:00pm – Dinner, ¥1000
DAY 2: TOTTORI SAND DUNES
07:00am – Walk to Tottori Station
07:30am – Purchase Unlimited Bus Pass, ¥1600
08:00am – Kirinjishi Bus to Karo Port
09:00am – Explore Market & Crab Museum
10:30am – Seafood Bruch at Hamashita, ¥1000-2000
12:00nn – Bus to Uradome Coast Boat Pier
12:30pm – Uradome Coast Tour, ¥1300
02:00pm – Bus to Sand Dunes
02:20pm – Tottori Sand Dunes
04:30pm – Back to Tottori Station
05:00pm – Tottori beef dinner at Turudaya/Tsurutaya Coffee, ¥2000
07:00pm – Back to hotel, catch some sleep
Day 3: CONAN TOWN
05:00am – Early checkout
05:30am – Walk to Tottori Station
06:30am – Bus to Kurayoshi City
07:35am – Arrival in Kurayoshi City
08:00am – Hotel check-in or baggage drop
09:19am – Train to Yura Station, ¥200
09:32am – Walk around Conan Town
12:00nn – Quick bite – ¥800 budget
12:30pm – Walk to Gosho Aoyama Manga Factory
12:45pm – Gosho Aoyama Manga Factory, ¥700
03:40pm – Walk back to Yura Station
04:21pm – Train to Urayasu, ¥190
05:30pm – Eat Gyukotsu Ramen at Takauna, ¥800
06:39pm – Train to Kurayoshi, ¥320
06:50pm – Arrival at Kurayoshi Station
08:00pm – Pack up, sleep
Day 4: KURAYOSHI CITY, DEPARTURE
07:00am – Early checkout
08:00am – Tour Shirakabe Storehouses
11:44am – Kurayoshi to Tottori City, ¥670
12:48am – Arrival in Tottori, Quick bite, ¥500
01:40pm – Bus to Osaka Namba/OCAT, ¥1000
04:32pm – Arrival at Osaka Namba/OCAT
05:10pm – Bus to Kansai Airport, ¥1050
06:00pm – Arrival at Kansai airport
08:45pm – Departure
This itinerary will set you back around ¥25,000 (PHP12,200, USD235, EUR191) excluding airfare.
Of course, it also depends heavily on your spending habits. It's always best practice to pad this budget and give it wiggle room so you won't be strapped for cash just in case something comes up or you decide to try something not on the itinerary. Feel free to make changes according to your preferences.
More Tips for the Poor Traveler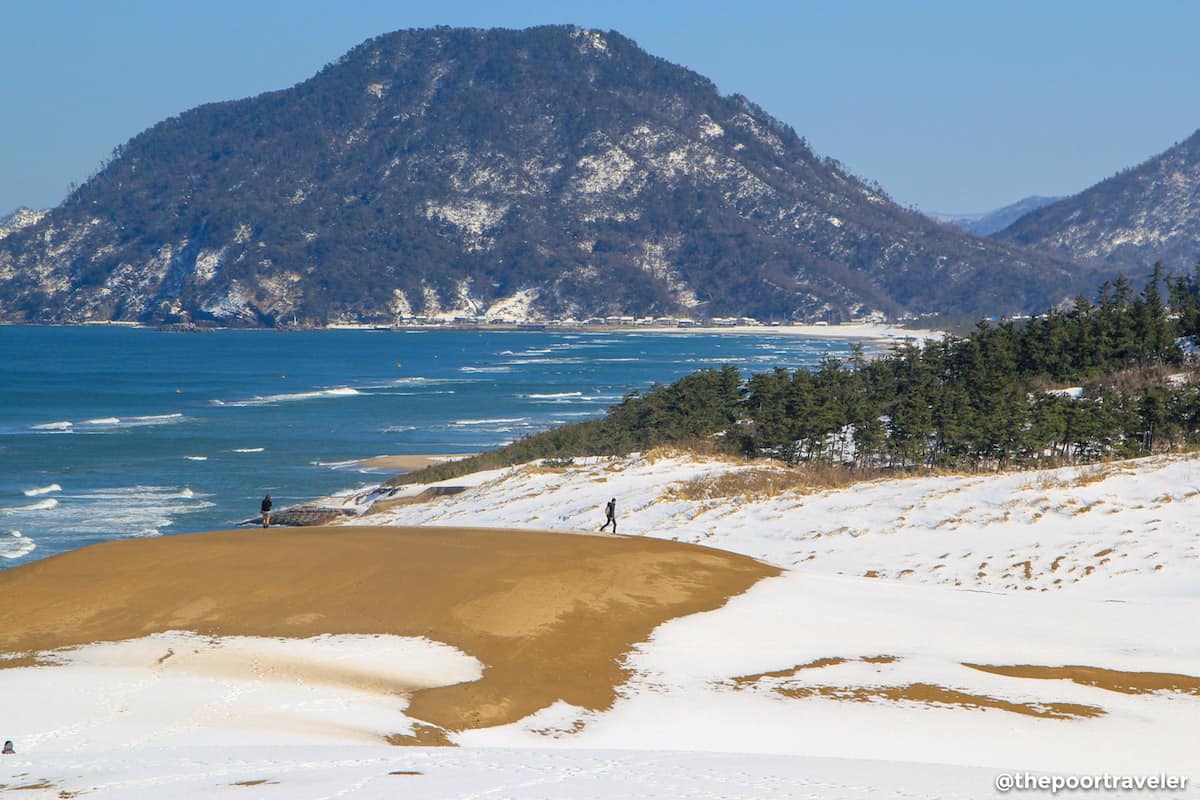 Drop by Tottori Tourism Office just next to Tottori Station or any other official tourism offices. This was how we learned the 2000-yen tourist taxi promo and other unlimited bus passes. There might be other promos you may not heard of yet. You can also take free brochures or ask the staff if you have questions or in need of recommendations. They're a big help and always eager to assist.
Tipping is not practiced in Tottori. To settle your bill, you are expected to approach the cashier on your way out. The cashier is usually stationed by the entrance/exit.
Spend your 1-yen coins when paying at supermarkets or convenience stores. You won't be able to use them at vendo machines. I always end up going home with a pocketful of 1-yen coins and now I don't know what to do with them. Hahaha.
Many vending machines serve both cold and hot drinks. Most people are surprised to learn about the hot options. Really helpful when you're out in the cold.
Japanese bills look alike (same color). What varies is the size of the bill. The ¥1000 and ¥10,000 can be confusing so be careful. However, the Japanese are highly UNLIKELY to take advantage. They will even be the first to tell you.
When using the escalator, keep left if you're not moving.
If you have a cold or cough, wear surgical masks in public. Locals wear those not because they don't want to get sick but because they don't want to pass on the illness to others.
Learn a few Japanese phrases. The most useful would be Sumimasen (Excuse me, sorry) and Arigatoo gozaimasu (Thank you).
Save this "quick translation" image on your phone. Just point to the Japanese phrase that corresponds to what you want to say when asking locals.
Watch our Latest Video!
Important Reminders