If it isn't too obvious yet, Japan is The Poor Traveler's most-loved destination. Between Yoshke and myself, we have been to the Land of the Rising Sun a total of 14 times over the past 4 years. Sometimes, it can be easy for us to think that we've experienced the best that Japan has to offer, but every once in a while, we get slapped hard by a giant something that reads: "You ain't seen nothing yet." And just recently, that something was Nagoya.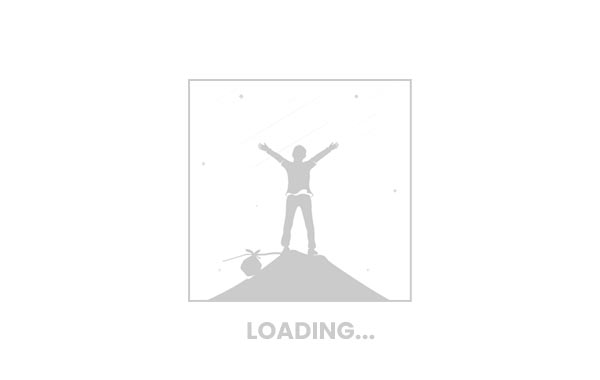 When somebody mentions Japan, the first cities that come to mind are Tokyo, Kyoto, and Osaka. Nagoya, more often that not, is an afterthought. I had considered traveling to Nagoya many times before, but then I would see the cost of shinkansen or the time it takes to travel by bus and the plan of going to Nagoya would remain just that — a plan. But here's the thing, Nagoya and its surrounding regions are more than just a side trip destination. It is home to some of the best sights in Japan! The best part, for those who do not have that much time or budget, Nagoya is becoming more and more affordable and accessible.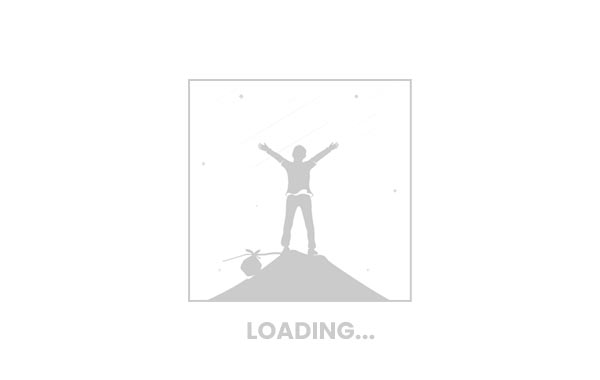 Nagoya is the largest city in the Chubu Region and the capital of Aichi Prefecture. With over 2 million residents, it is also the fourth most populated city in Japan. The city offers a lot of both urban and cultural attractions: from the Tokugawa period Nagoya castle, shopping in Sakae, to their famous amusement parks in Nagashima Resort.
Moreover, Nagoya can be your base if you also want to explore neighboring prefectures. It is the closest major city to the incredibly picturesque Shirakawa-go and other attractions in Gifu Prefercture.
Here are a few more facts you need to know:
Language: Japanese (Nihongo). English isn't widely spoken. However, most signs have English translations.
Currency: Japanese Yen (JPY, ¥). JPY 1000 is roughly USD 9, EUR 7.4, PHP 458 (as of Jan 2018).
Modes of payment: Many establishments accept credit cards, but most still prefer cash.
Electricity Info: 100V. Plugs have two flat pins.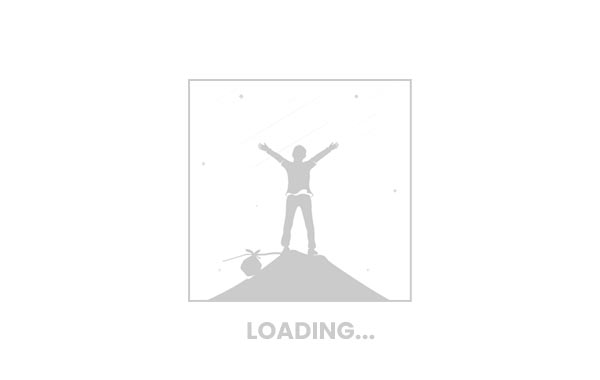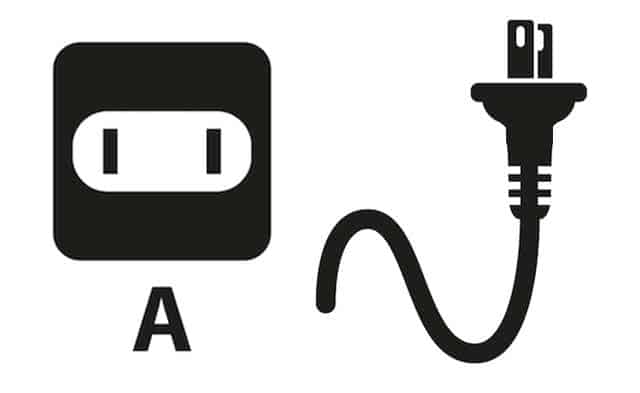 WHAT'S COVERED IN THIS GUIDE?
Best Time to Visit Nagoya
Japan in general is tourist-friendly year-round. Each season has its own charms, but spring and autumn are arguably the best and are my favorites. I've spent most of my life in the tropics so summer is not doing it for me anymore, and winter just doesn't fit my sunny disposition in life. Whut. Hahaha. Word vomit.
Spring (March-May) has great weather and the city turns into a giant garden, with the streets lined with flowers of different colors. The Nabana no Sato (Winter Illumination) remains lit until the end of May, so you can still get to experience these famous lights without the extreme cold.
Fall (September-November) is also pleasant weather-wise. And just like spring, it transforms the city into a life-size painting as the foliage turns orange and bright red. Perfect for #OOTDs and totally Insta-worthy.
How to Get to Nagoya
By Plane
The Chūbu Centrair International Airport is the primary gateway to Nagoya and the rest of Central Japan. Opened in 2005, it is a first-class airport that was built on an artificial island in Ise Bay, Tokoname City, south of Nagoya.
If you're coming from Manila, JetStar offers the cheapest direct flights to Nagoya. Flight time is 5 hours and 10 minutes.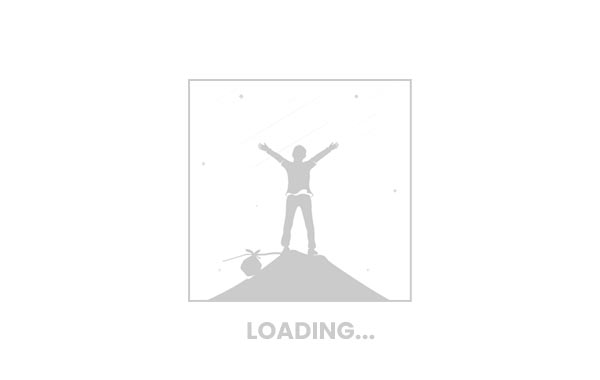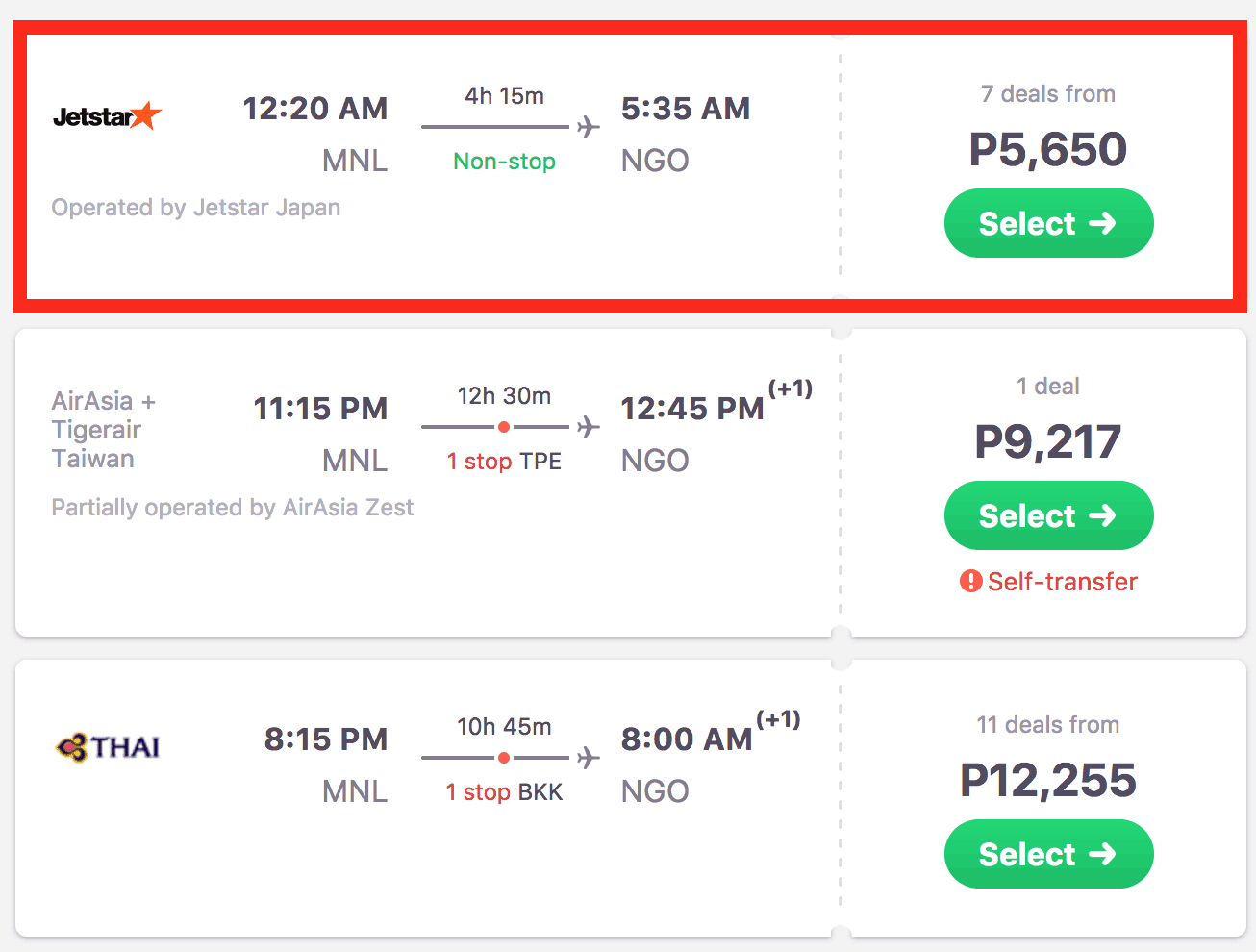 By Train
Taking the shinkansen bullet train to Nagoya from other major cities outside Nagoya like Tokyo take you 2 hours and half via Shinkansen. That's why I highly recommend that you don't take the train unless you have JR Pass or if you're on a Japan multi-city tour.
From Tokyo. If you're coming from Ueno Station, take the JR Keihintohoku line (¥200, P90) to Shinagawa station. At Shinagawa station, take the Shinkansen Tokaido-Sanyo Shinkansen Nozomi 99 (Hakata) train a to Nagoya Station. Travel time: 1.5 hours. Reserved seat fee: ¥11,090 ($100, P5000). No-reservation regular fee: ¥10,400 ($90, P4600)
From Osaka. At Shin-Osaka Station, take the Tokaido-Sanyo Shinkanses Nozomi 12 (¥6,560, P2,900) to Nagoya station. Travel time is 50 minutes excluding transfer to your accommodation.
Where to Buy JR Pass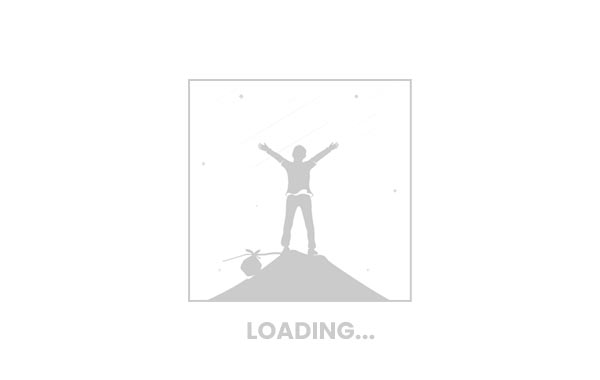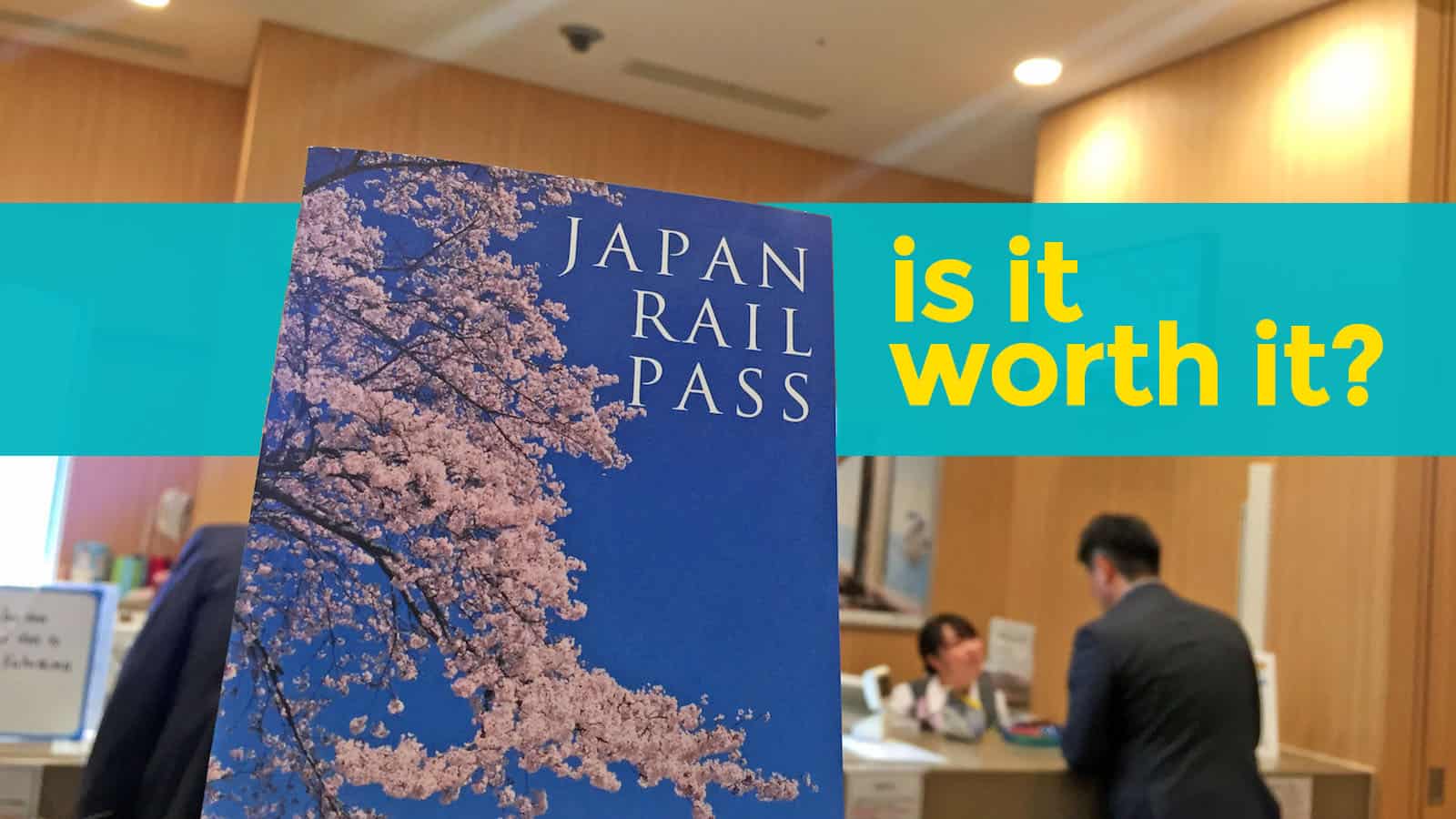 If you're visiting multiple cities in Japan and you're staying for 7 days, you can save A LOT OF MONEY by getting a JR Pass. Klook offers the cheapest JR Passes available. If you live in the Philippines, the pass will be delivered to you in 7 days.
✅ Check JR PASS Rates Here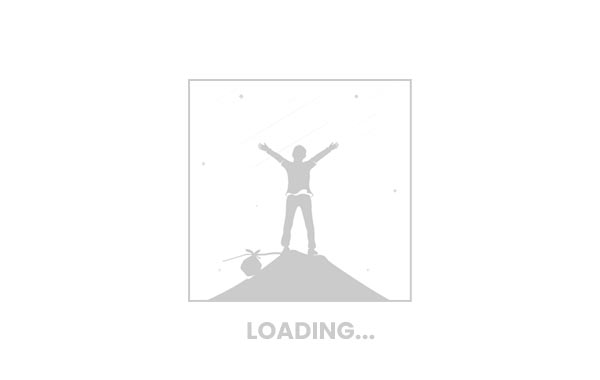 How to Get from Chubu Centrair to Nagoya City Station
Upon arrival, travel on foot to the Chubu Centrair International Airport Station.
Take the Meitetsu-Limited Express train headed to Meitetsu Nagoya Station.
Walk 300 meters and you'll arrive at Nagoya Station
Fare is ¥1230 ($11, P550). You can hop on in the train with unreserved seats (no additional charge).
Travel time: 31 minutes.
Where to Stay in Nagoya
Nagoya is a little less expensive than Tokyo. Hotel prices may vary on the season. For backpackers, there are hostel dormitories that can give you a bed for as low as 2000 yen (USD18, P880).
If you're not a dorm guy and you have a bit more dough, here are the top budget hotels under $60/night as ranked by Agoda users as of March 2019.

Hotel Vista Nagoya Nishiki
3 Chome-3 1 5 Nishiki, Naka Ward, Nagoya, Aichi 460-0003, Japan


Check Rates & Availability


Red Planet Nishiki Nagoya
3-1-22 Nishiki Nakaku, Nagoya, Aichi 460-0003, Japan


Check Rates & Availability


Sanco Inn Nagoya Fushimi
1 Chome-7-7 Sakae, Naka Ward, Nagoya, Aichi 460-0008, Japan


Check Rates & Availability


Smile Hotel Nagoya-Sakae
4 Chome-10-5 Sakae, Naka Ward, Nagoya, Aichi 460-0008, Japan


Check Rates & Availability
How to Get Around Nagoya
Train is the main and the most convenient transportation mode in the city. If you have an internet connection, train travel around the city can be a walk in the park. All you need is access to Hyperdia and it will show you exactly how to get to your destination by train.
The cheapest way to connect to the Internet is renting a 4G mobile wifi. It's pretty in demand so don't expect to secure one when you arrive at the airport. But you can make reservations even before your trip. The best part, if you're a group, you can connect multiple devices hassle-free. You can then split the cost with your friends. You can pick up the device at the airport.
If it's your first time in Japan, the train system can be overwhelming. But don't worry, that's why we're here. It's quite simple, really. Here's how to use it:
On your web browser, go to Hyperdia.com/en/. Input your origin and the station nearest your destination. It will then display possible route options including the fare, travel time, and transfers.
Once you know how much you're gonna pay, approach the ticket machines. By default, these machines display everything in Japanese characters. Press the button that reads ENGLISH.
Follow the steps onscreen. Usually, you will need to press the button (next to the screen) that displays how many passengers you are and then press the corresponding price on the screen.
Get your tickets. If you realize you made a mistake after getting your tix, just use the same ticket. There are fare adjustment machines at every station anyway. When you get to your destination, just make the station before exiting the station.
Insert your ticket to the slots at the gate. It will be released at the end of the gate so be sure to get it again. You will still need that to exit the station
Go to the right platform. To check if you're in the right direction, check the list of stations usually displayed on a wall before the platforms.
Wait for the right train. The estimated time of arrival of the next few trains and the train type (Rapid, Local, etc) are displayed on electronic screens above the platform.
That's it! If you get lost or you encounter any problem, don't hesitate to approach the staff at the window. Every station has one.
There are also buses available if you want to get a good view of the city while in transit. Here are the bus and train lines in Nagoya, starting point of the suggested locations in the train lines are in Nagoya Station. The train lines you'll use will vary on the location of your accommodation.
Subway Train Lines
The easiest way in navigating Nagoya City. It has six subway lines:
Sakura-dori Line – Fastest way to get to Nagoya TV Tower and Nagoya Castle (transfer to Meijo Line)
Higashiyama Line – if you're going to Nagoya City Science Museum
Tsurumai Line – if you're going to Tsurumai Park
Kami-iida Line
Meiko Line
Meijo Line – if you're going to Meijo Park (after Nagoya castle)
JR Train Lines
This line is perfect for side-trips that are outside Nagoya but not advisable when in comes to touring and exploring the inner city of Nagoya.
Chuo Line – Tsuruma Park & Tokugawa Park
Meitutsu Line – Toyota Commemorative Museum of Industry and Technology
Kansai Line – line connecting Nagoya to Osaka
Takayama Line
Meguru Loop Bus
If you want to see the city's usual tourist attractions. One stop fare is around ¥210 ($0.90 or P95) or you can buy a ¥500 for a 1-day Meguru pass. Bus departs every 20-30 minutes.
Places to Visit in Nagoya
TOYOTA Commemorative Museum of Industry
If you're a car enthusiast, you might enjoy this. FACT: Toyota originally was not a car manufacturing company. It was an automatic looms manufacturer in the early 1900s. You know, those machines that create fabrics. Here, you'll discover the company's humble beginnings to what it is today. Admission Ticket price: ¥1000 ($8.80 or P443)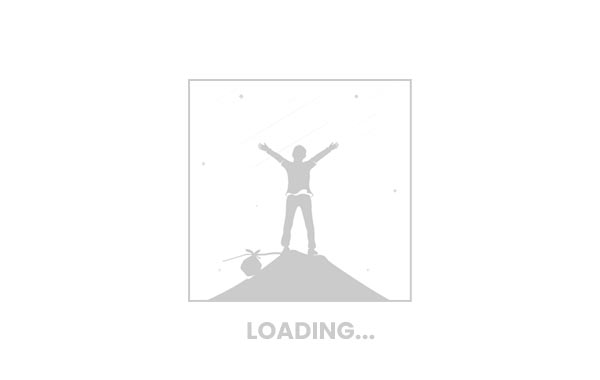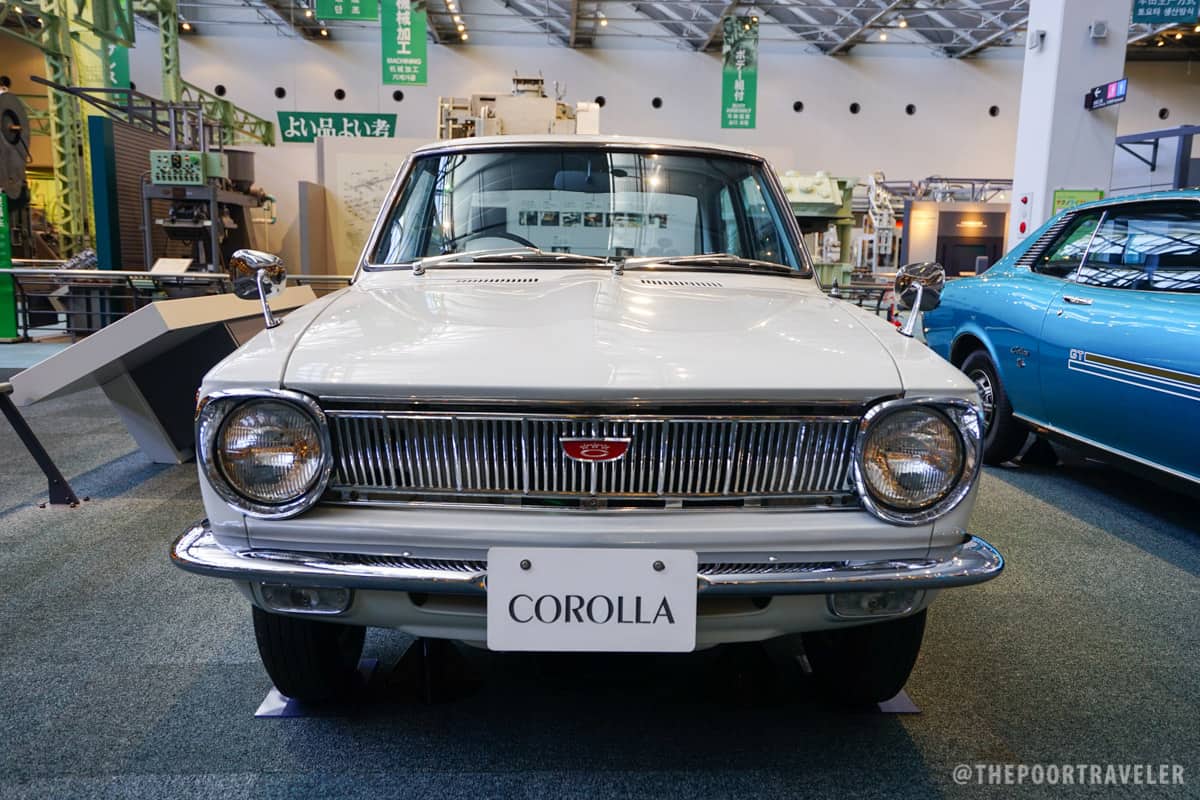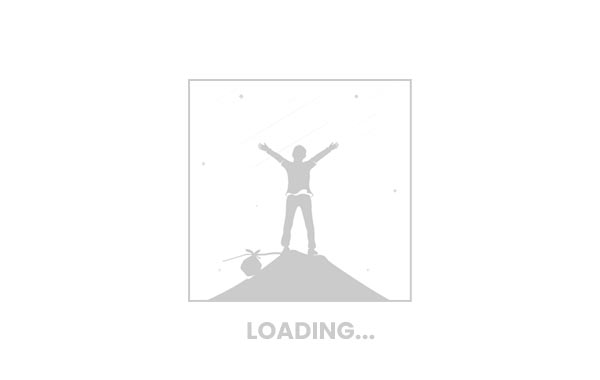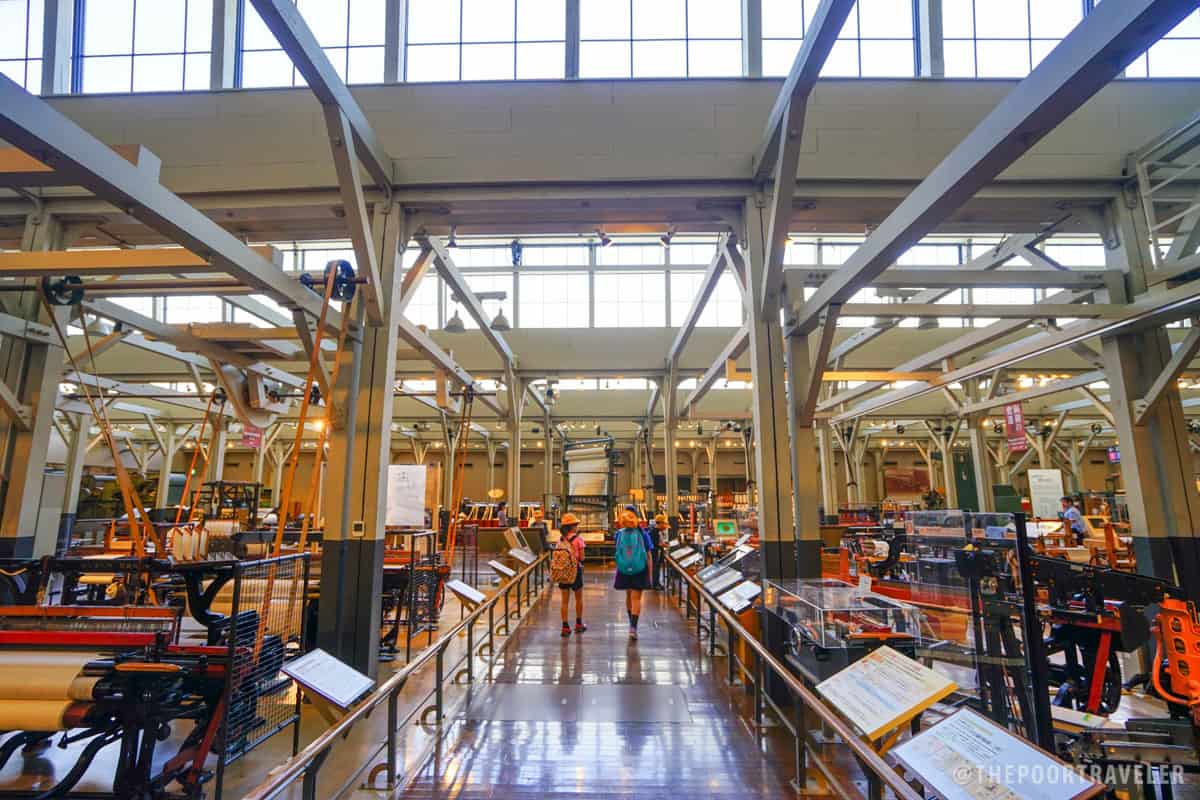 Railway Museum (SCMAGLEV and Railway Park)
A museum made by Central Japan Railways (JR Central) and located outside Nagoya city. Trains and railways is Japan's main transportation go-to of locals and tourists. Because it's fast and reliable. This museum is just 7 years old and was built to educate visitors about the railway system in Japan. You'll see the evolution from Tram to bullet trains to Magnetic Levitated (MAGLEV) trains and how Japan's massive railway system managed to set train speed records. Admission Ticket price: ¥1000 ($8.80 or P443)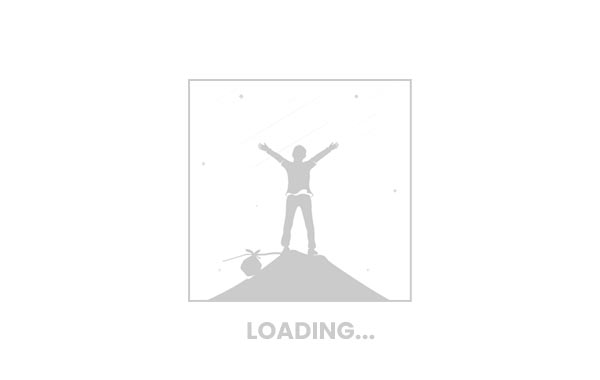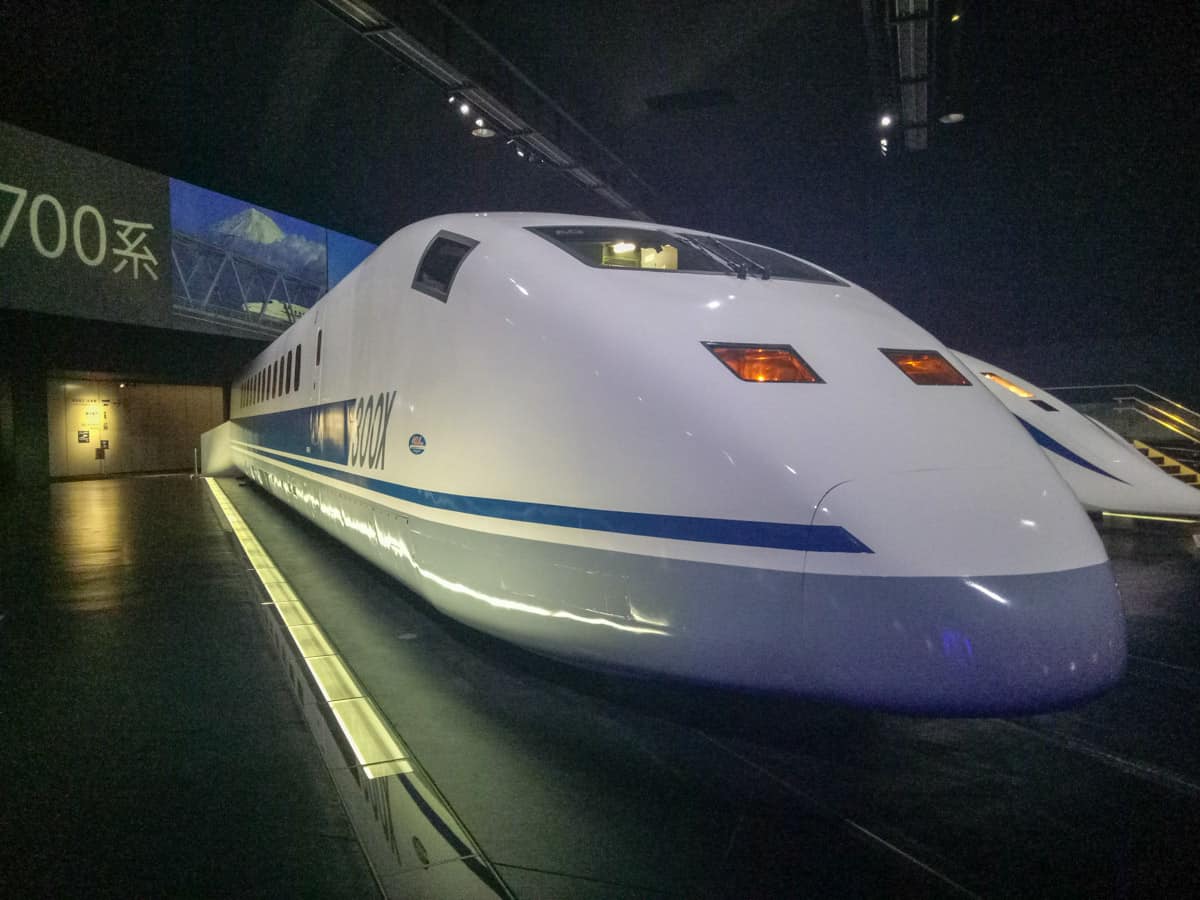 How to get there:
Take the Aonami Line, ticket price is ¥350 ($3 or P155). 27 minutes train ride from Nagoya station (not covered by JR Pass)
Stop at Kinjofuto Station
Walk 200 meters, SCMAGLEV and Railway Park will be on the left
Sakae Downtown District
The shopping and restaurant district of Nagoya. This is also the district where you can find the following attractions:
| | |
| --- | --- |
| Nagoya TV Tower, one of Nagoya's most famous landmarks. | Oasis 21 complex, On the rooftop, you can find the "water spaceship" and this is where you can find the Highway Bus Terminal. |
| Sunshine Sakae. Shopping complex with a 52m-tall ferris wheel. Ferris wheel entrance is located on the 3rd floor. Also, across this complex is the Don Quixote, the place where you can find almost everything (haha!). For pasalubong and souvenirs. | |
Nagashima Resort
An amusement park, flower park, and shopping district all in one, which is why it's famous for vacationers. Here some of the facilities inside the resort.
Nabana no Sato, a flower park that houses various seasonal flowers. We are in the right time of the season because we were able to see different species of flowers in full bloom. But perhaps the most impressive of the attractions here is their winter illumination. You walk inside the tunnel made of millions of illuminating LED lights. Ticket Price: ¥2,300 ($21 or P1,020) for Winter Illumination season and ¥1,600 ($15 or P710) for the rest of the year.

Nabana no Sato Park

Nabana no Sato Winter Illumination Tunnel

Nagashima Spaland, one of the world's most visited amusement parks in the world and home to one of the highest ferris wheel "Aurora Wheel" which stands at 90 meters.There are also roller coasters like the Steel Dragon 2000, the sixth fastest in the world. If you love adventure and thrill, this park is for you.

Nagashima Resort

Ticket Prices:

¥6,400 ($56 or P2,830) – admission + unlimited rides at Spaland and waterpark
¥5,000 ($44 or P2,211) – admission + unlimited rides at Spaland
¥3,500 ($31 or P1,548) – admission + unlimited rides at waterpark
¥1,600 ($14 or P7,010) – admission only
Individual fees per ride range from ¥300 ($2.60 or P133) to ¥1000 ($8.80 or P443).

How to get to Nagashima Park:
From Meitetsu Bus Center, take the Nagashima Onsen bus route. Get off at Nabana no Sato for ¥890 ($8 or P394) or Nagashima Onsen for ¥1,060 ($9.35 or P470).
Other Attractions:
Nagoya Castle. One of the largest castles in Japan. Built in the early Edo Period. Sadly, the castle's current main keep will undergo restoration this year. It will be open to the public until November 2017. There's also an ongoing construction beside the castle, but no need to worry. It does not greatly affect or obstruct the beauty of the main castle.
Osu Kannon Temple. This Kamakura-period Buddhist temple is located in Central Nagoya and is next to Osu Shopping Arcade.
Shike-michi District. For Tokugawa period feels. Old houses and old cellars remain intact.
Legoland. Opened in April 2017, new attraction in Nagoya.
Day Trips from Nagoya
Shirakawa-gō Village
A UNESCO World Heritage Site 2.5 to 3.5 hours away by bus from Nagoya station and located in Ōno District in Gifu Prefecture. You'll find traditional fgassho-zukuri farmhouses, some of which are over 250 years old. The roofing style of these houses are called "praying hands".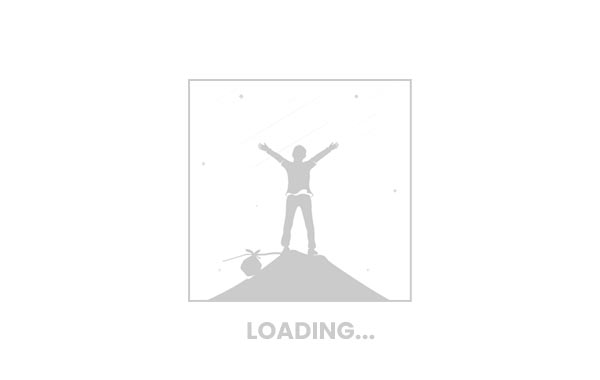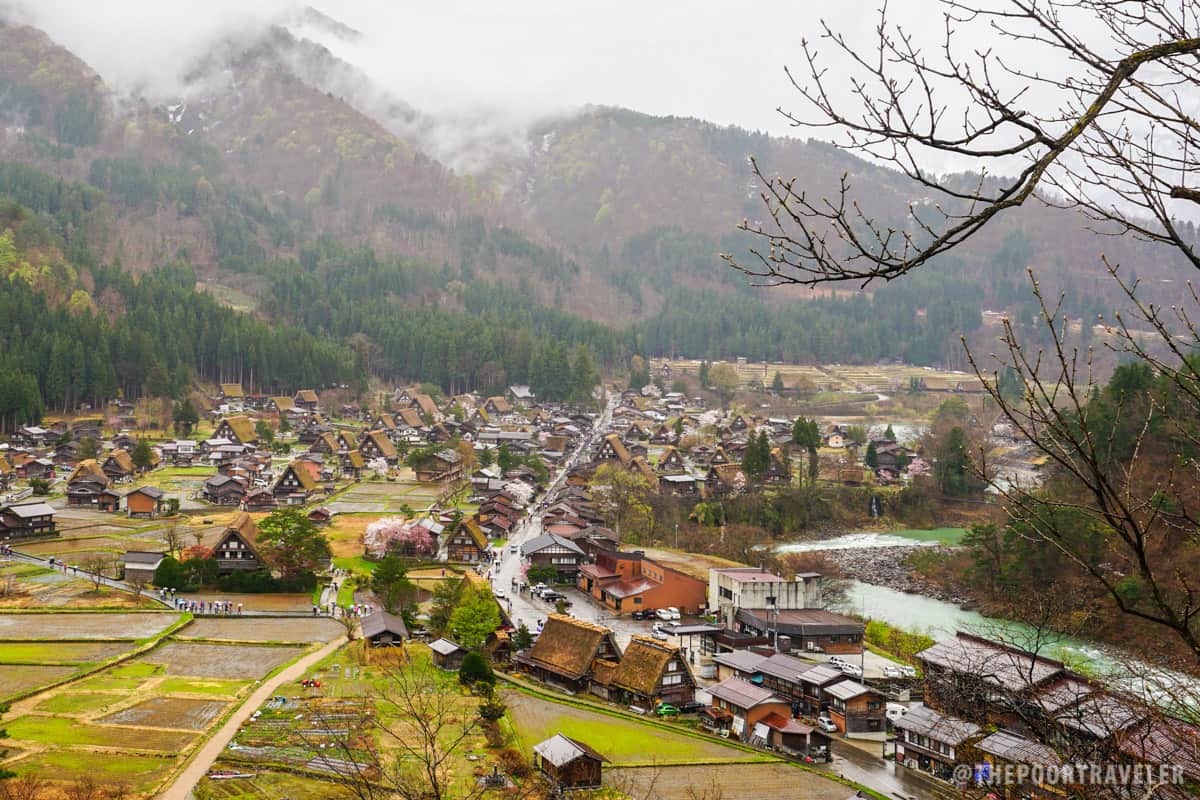 Although the village is also great in spring and autumn, it is most magical in winter. The snow crowning the farmhouses and the night lights make it look like it's straight from a hallmark card. But if you're in Nagoya or in the village on the month of October, don't miss the Doburoku festival from October 14-19, with the main celebration on 14th and 15th of October.
To complete the experience or if you're planning to stay for the Doburuku festival, there are several Ryokan guest houses in the village. You may check Japanese Guest Houses for their rates and availability.
For lunch, you can try the Irori restaurant. At a price of ¥1620, you'll have a complete set meal — fish, rice, miso soup, vegetables, tofu, pork or beef cooked with special sauce, and rice crispies for dessert. The restaurant is a few walks away from the bus station.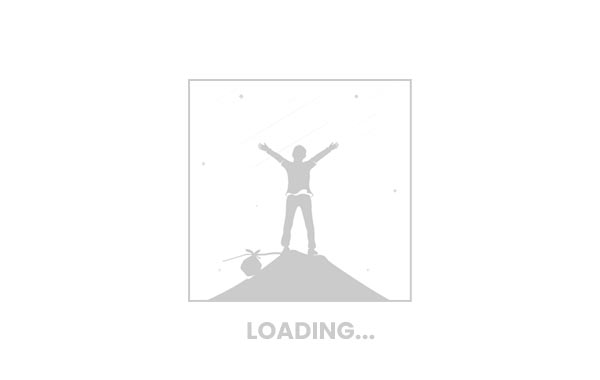 How to Get There:
From Meitetsu Bus Center in Nagoya, take the Gifu Bus (Shirakawa-gō Express Line). Ticket price is ¥3,900 ($35 or P1,740)
Get off at Shirakawa-gō bus stop
Takayama Old Town
Located in Gifu's Hida Region, it is accessible via a 2.5 to 3 hours bus and train journey. Aside from its wonderfully preserved buildings, it is most famous for the Takayama Festival every April and October, the start of spring and autumn.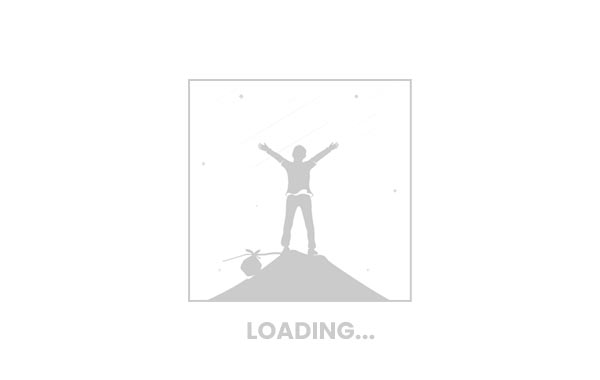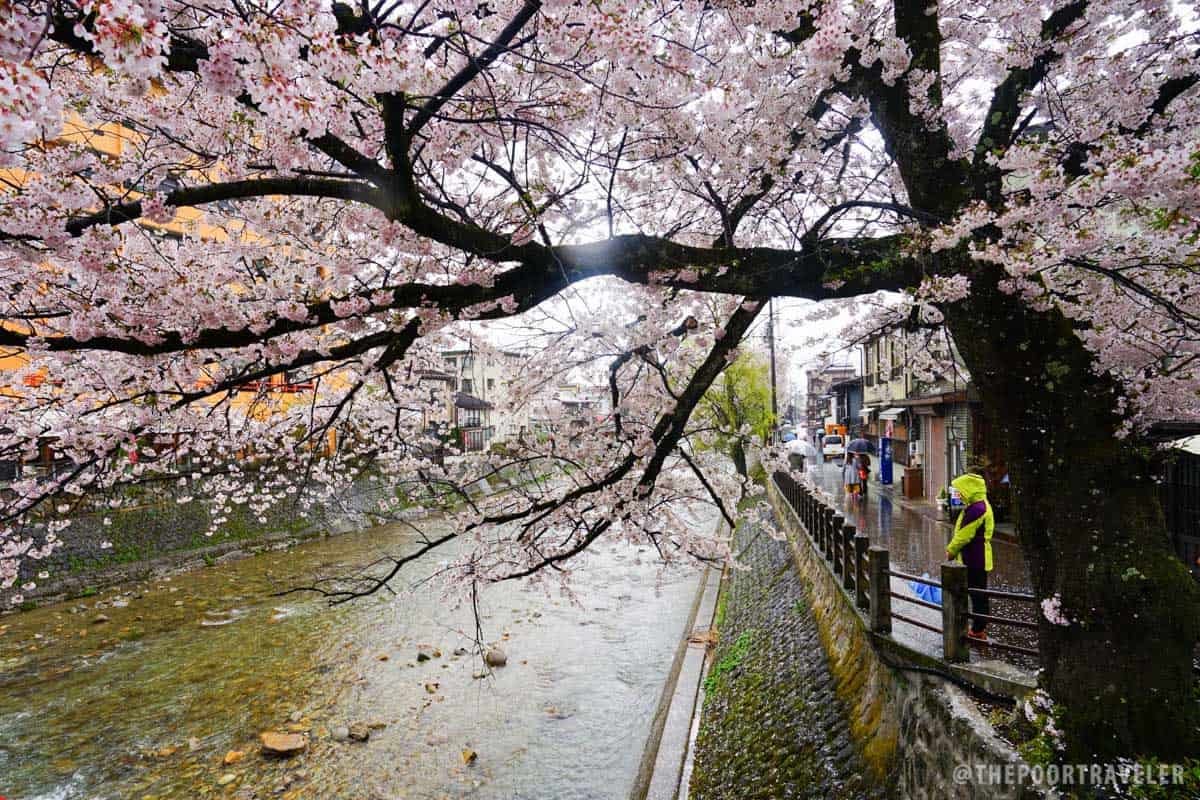 How to Get There by Bus:
From Meitetsu Bus Center in Nagoya, take the Nohi/Meitetsu/JR Tokai on the Takayama-Nagoya line. Ticket price is ¥2,980 ($26.18 or P1,318)
Get off at Takayama Nohi Bus Center
How to Get There by Train (Expensive):
From Nagoya Station, take the JR Limited Express Wide View Hida train. Ticket price is ¥6,030 ($53 or P2,668)
Get off at Takayama Station
Sample Nagoya Itinerary
Here's a sample 6-day 5-night itinerary. As always, make the necessary adjustments to match your preferences.
Day 1: ARRIVAL
Arrival in Nagoya
Hotel Check-in
Nagoya Castle and Meijo Park
Day 2: City Tour
Osu Kannon Temple
Shike-michi District
Lunch
TOYOTA Commemorative Museum of Industry
Dinner
Day 3: Museum and Amusement Park Day
Railway Museum (SCMAGLEV and Railway Park)
Lunch
Nagashima Resort
Dinner
Day 4: Shirakawa-Go
Shirakawa-gō Village
Lunch at Irori restaurant
Shopping at Sakae Downtown District
Day 5: Takayama
Takayama City
Day 6: DEPARTURE
Other Tips for the Poor Traveler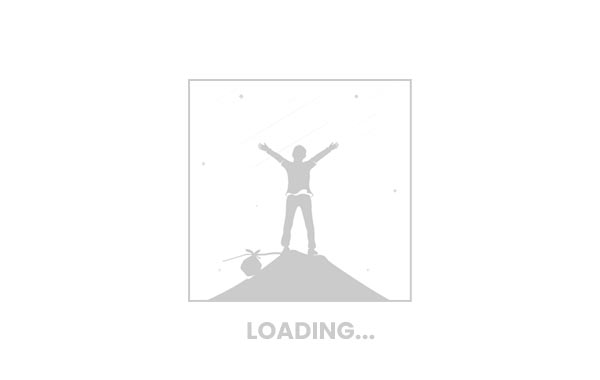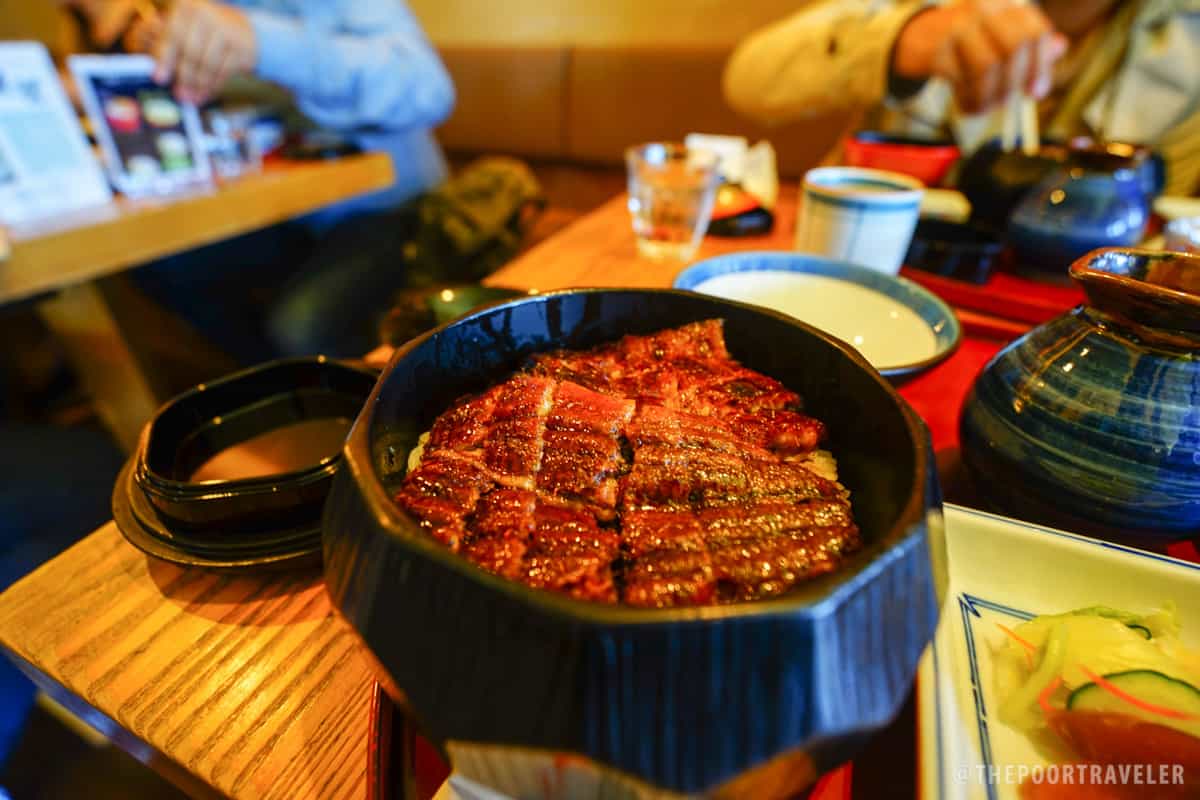 Try hitsumabushi, an eel dish that is served with rice and special sauce. Hitsumabushi Bincho restaurant in the 7th floor of Lachic Shop building in Sakae serves one of the most delicious eel dishes I ever had in my life. The smoked eel with its coated sweet sauce and perfect cooked meat will make you want to order more.
There are lots of japanese restaurants and fast food chains to choose from in the Sakae area and in the Oasis complex.
Tipping is not common in Nagoya. To settle your bill, you are expected to approach the cashier on your way out. The cashier is usually stationed by the entrance/exit.
Spend your 1-yen coins when paying at supermarkets or convenience stores. You won't be able to use them at vendo machines. I always end up going home with a pocketful of 1-yen coins and now I don't know what to do with them. Hahaha.
Many vending machines serve both cold and hot drinks. Most people are surprised to learn about the hot options. Really helpful when you're out in the cold.
Japanese bills look alike (same color). What varies is the size of the bill. The ¥1000 and ¥10,000 can be confusing so be careful. However, the Japanese are highly UNLIKELY to take advantage. They will even be the first to tell you.
When using the escalator, keep left if you're not moving.
If you have a cold or cough, wear surgical masks in public. Locals wear those not because they don't want to get sick but because they don't want to pass on the illness to others.
Learn a few Japanese phrases. The most useful would be Sumimasen (Excuse me, sorry) and Arigatoo gozaimasu (Thank you).
If you're planning a multi-city tour of Japan, check out our guide for that here: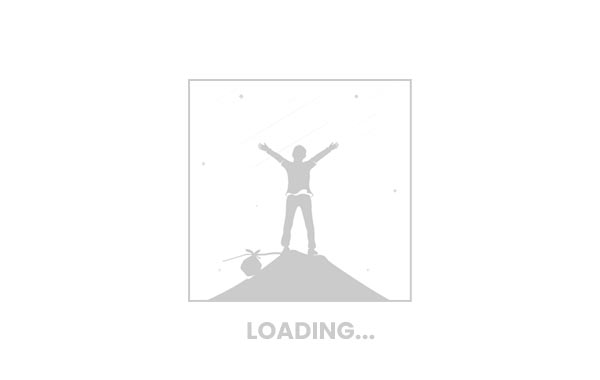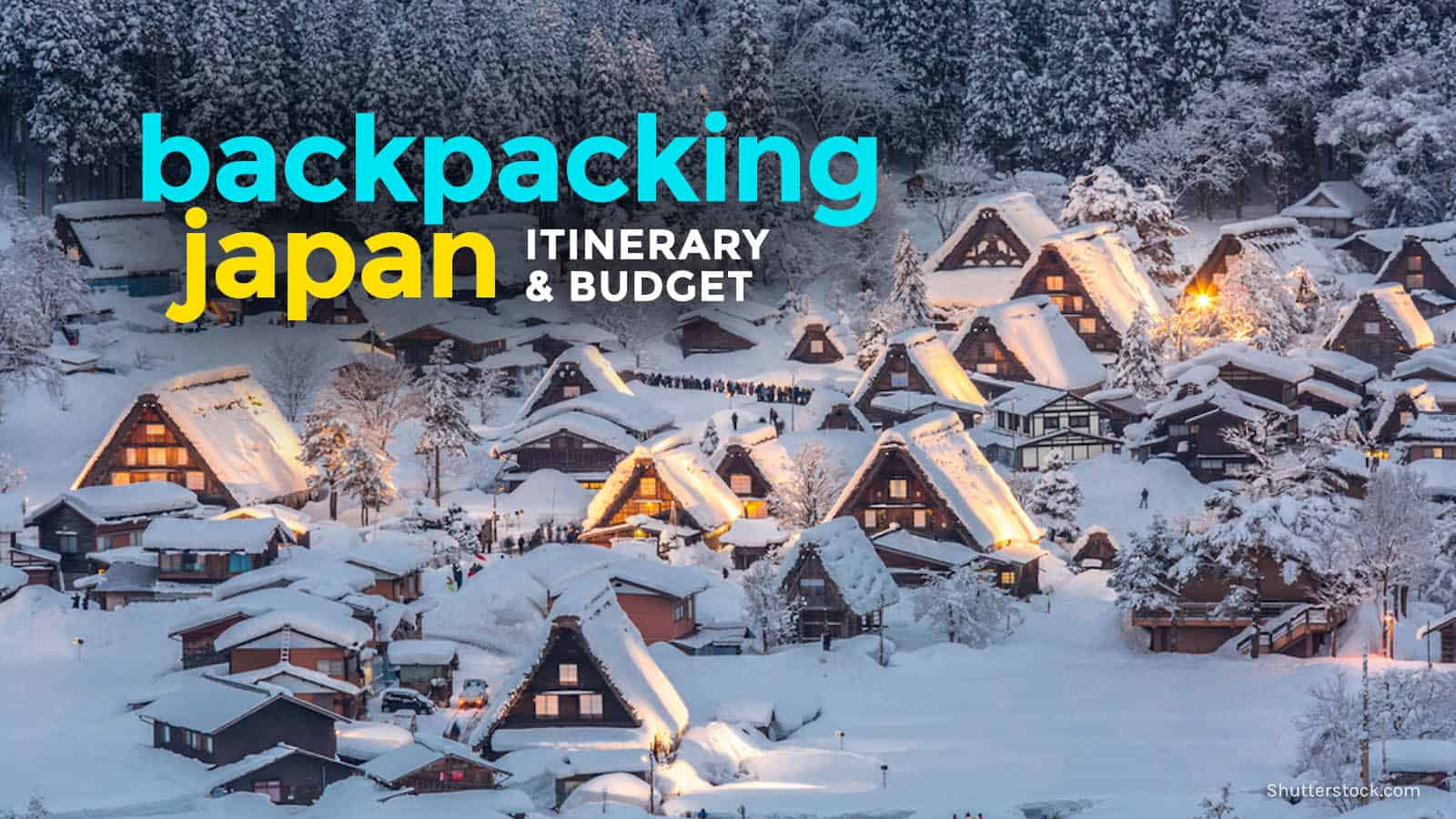 Watch our Latest Video!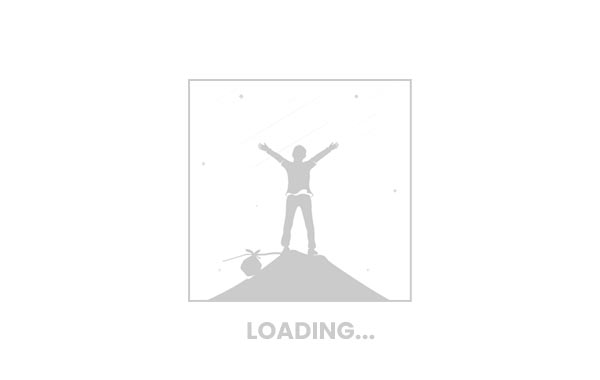 ---
Important Reminders