If I ask you to enumerate the Japanese cities that you are familiar with, Nagoya will probably be one of the first that will come to mind after Tokyo, Yokohama, and Osaka. It's no surprise; Nagoya is the fourth largest incorporated city in Japan and one of the most populous, home to around 2.3 million residents.
Nagoya is also one of the most visited destinations in the country, served by Chubu Centrair International Airport, which is the 8th busiest and used by over 11 million travelers per year. However, many tourists who visit Nagoya stay in Nagoya. Sure, this bustling city has a lot to offer: vibrant shopping centers, unforgettable food, and an iconic castle, just to name a few.
But most travelers overlook the fact that Nagoya is also the main gateway to a legendary area called Shoryudo, which means "rising dragon." The place got its name from its shape, which resembles a dragon about to get up and fly. It is not an official administrative region. In fact, the nine prefectures that make up Shoryudo belong to two more commonly recognized divisions: Chubu Region's Toyama, Aichi, Fukui, Gifu, Ishikawa, Nagano, and Shizuoka; and Kansai's Mie and Shiga.
Many of the most interesting attractions in Shoryudo can be easily accessed from Nagoya. Just last week, the tourism boards of areas making up the region invited us over to experience first-hand what this side of Japan has to offer to tourists! In this post, we'll be focusing on two prefectures: the rustic but captivating Gifu and the more modern Aichi, which is where Nagoya itself is located.
Without further ado, here are 8 destinations you can visit from Nagoya on a day tour!
WHAT'S COVERED IN THIS GUIDE?
Shirakawa-go
Before our trip, I was most excited about Shirakawa-go! This idyllic village in Ōno District in Gifu looks like it came straight out of a holiday greeting card! But there's more to this hamlet than appearances. It is also a UNESCO World Heritage Site, featuring traditional gassho-zukuri farmhouses, some of which are over 250 years old. The roofing style of these houses are called "praying hands".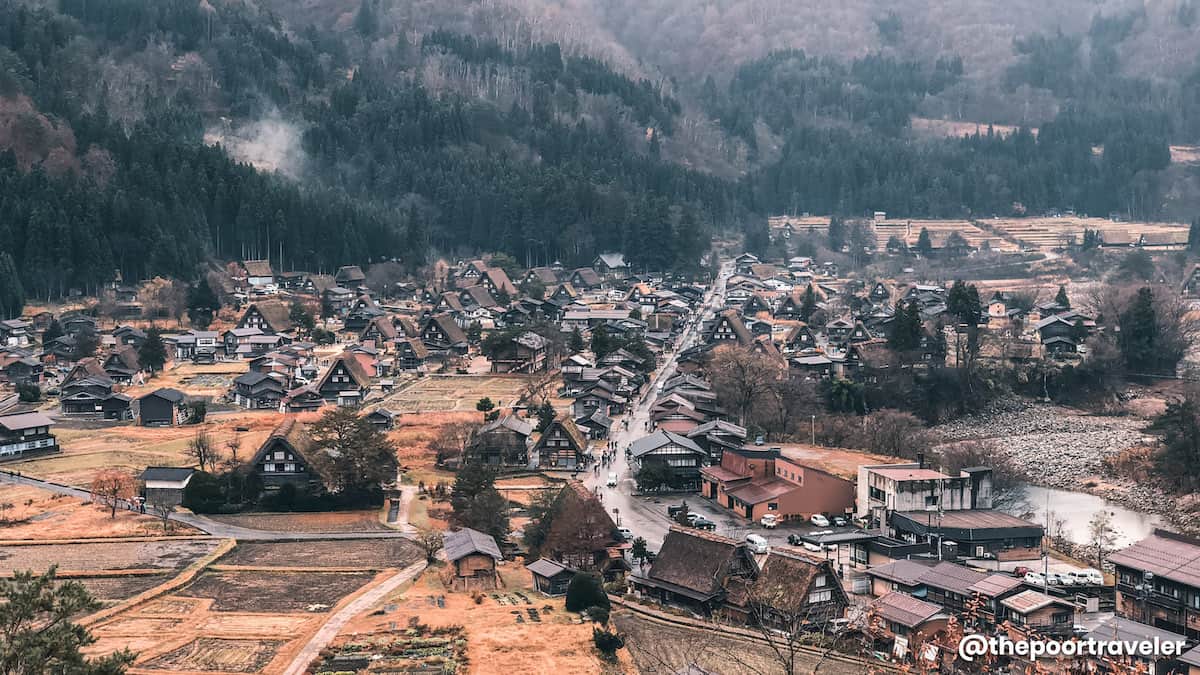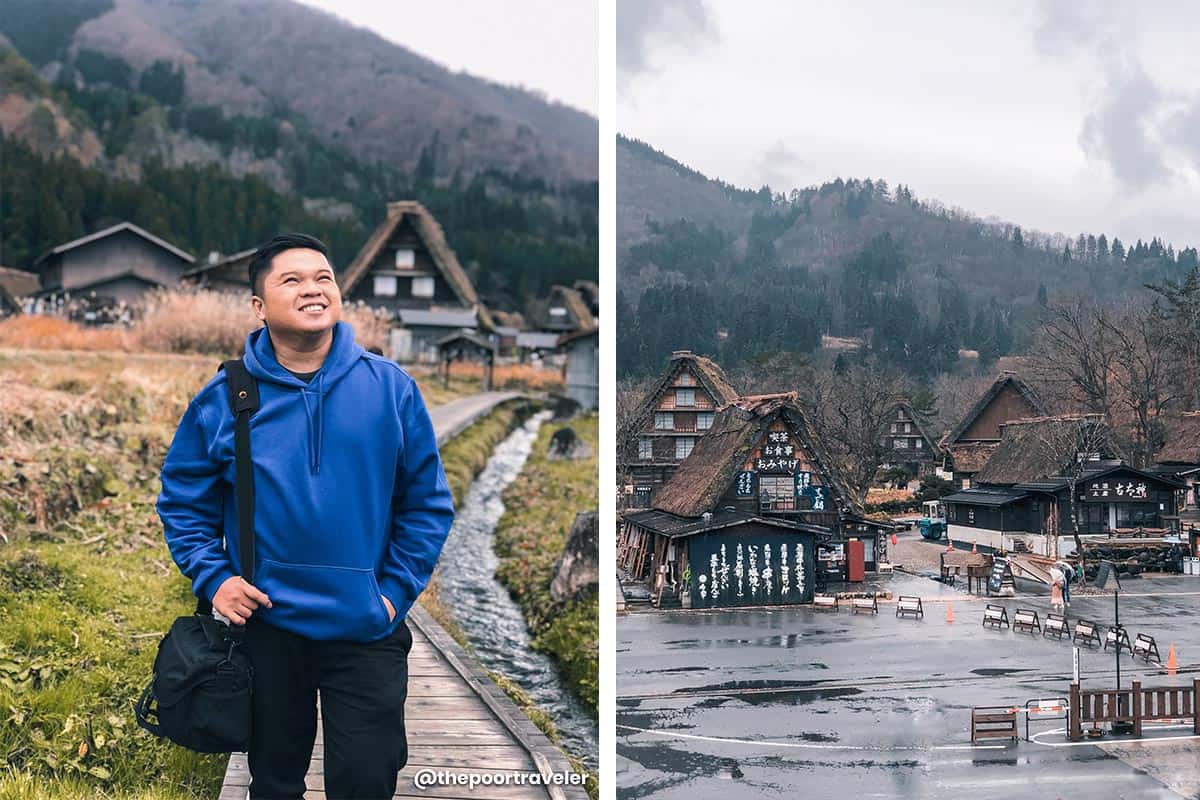 Although the village looks fantastic any time of the year, it is said to be most magical in winter, when snow caps the farmhouses. But if you're around the area in the month of October, don't miss the Doburoku festival from October 14-19, with the main celebration on 14th and 15th of October.
Don't leave without having a meal at Irori, the village's most popular restaurant serving traditional Japanese meal. Order a set meal with hoba miso, a dish that uses hoba, a magnolia leaf where miso paste and a type of protein (tofu) is cooked. The set meal costs only ¥1620.
How to Get There: From Meitetsu Bus Center in Nagoya, take the Gifu Bus (Shirakawa-gō Express Line). Get off at Shirakawa-gō bus stop. Travel time: 2 hours, 53 minutes. Fare: ¥3,900.
---
Takayama
Located in Gifu's Hida Region, Takayama is well-known for its well-preserved buildings and the widely celebrated Takayama Festival, which happens every April and October, the beginning of spring and autumn.
Takayama literally means "tall mountain", which is suiting because it's surrounded by Japan's Northern Alps. This seclusion allowed the city to develop a unique charm that highlights its culture and history. Among the key attractions in the area is Takayama Jinya, a Edo-period government building used by the Tokugawa Shogunate to collect taxes and conduct court trials. Inside, you'll get to see the offices, kitchen, gardens, and even the torture chamber, all intact.
Just a short walk from the jinya are Takayama's famous old streets, flanked mainly by well-preserved merchant houses. Today, most of the buildings are occupied by stores selling souvenirs, sake, and curious collectibles. Most of these shops offer free taste, ensuring a good buy each time.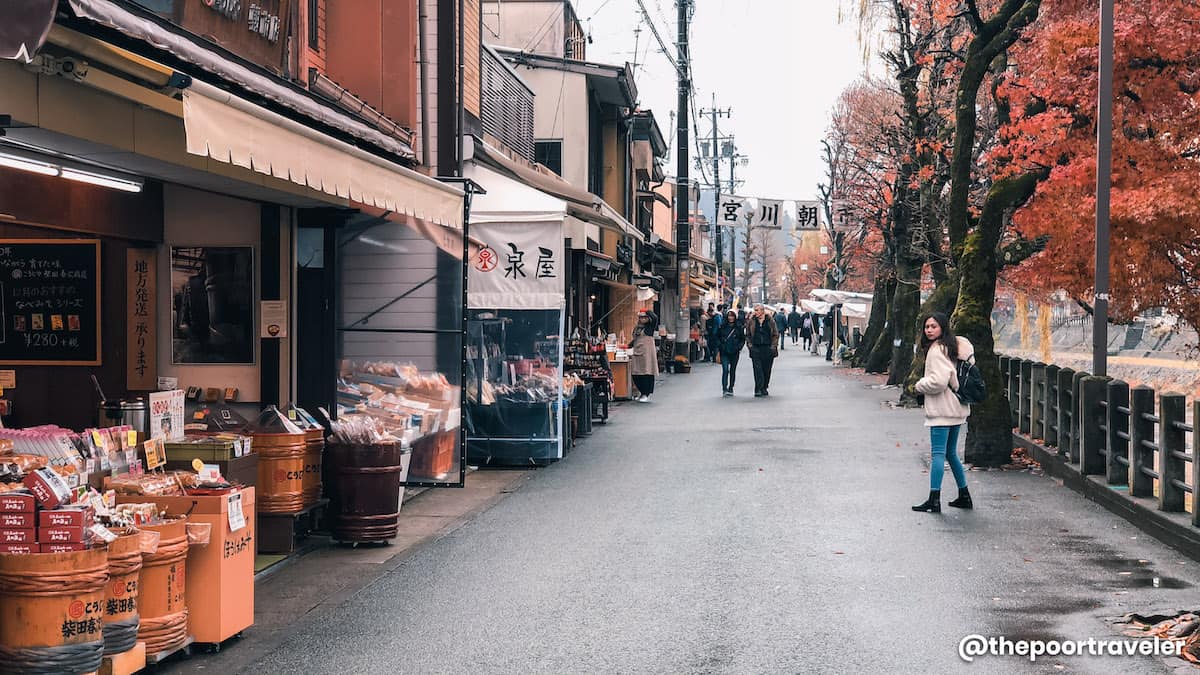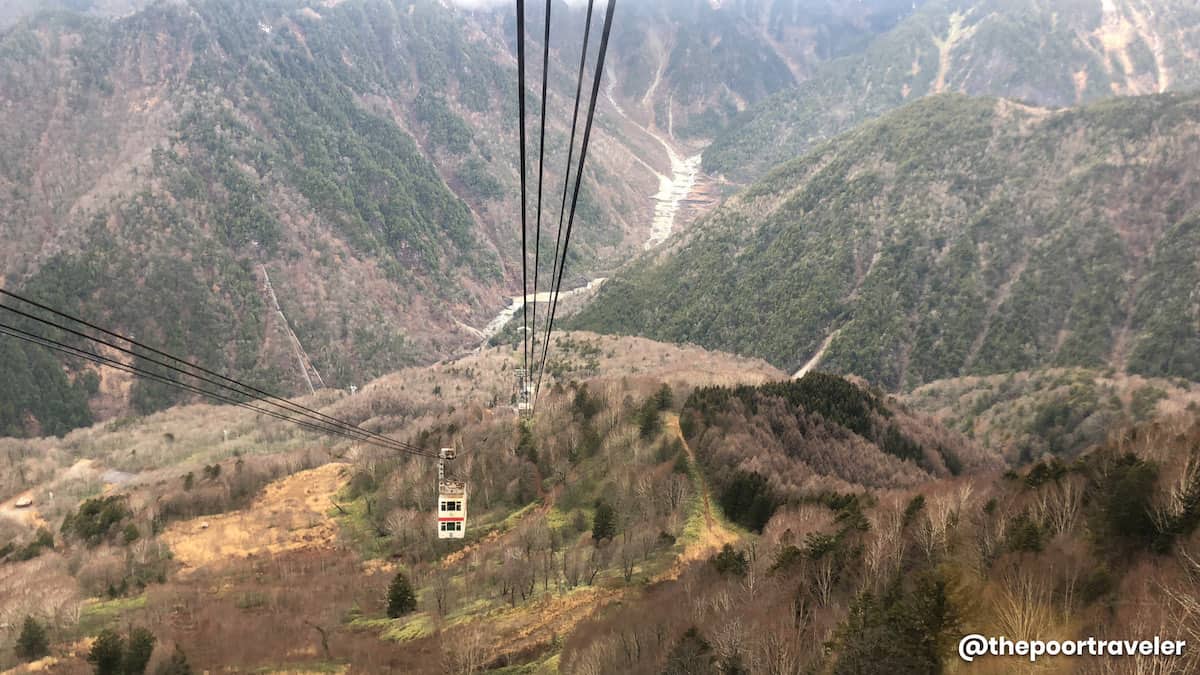 Also located in Takayama City is Shinhotaka Ropeway, the only ropeway in Japan with double-decker gondolas. But more than the cable cars, the site itself is stunning. From the lookout, you'll enjoy a panoramic view of the surrounding peaks. If you have more time, try their onsen. This area is notable for having over 100 outdoor hot baths!
How to get there: At Meitetsu Bus Center, take the bus to Takayama Hida Bus Center. Travel Time: 2 hours 40 minutes. Fare: ¥2,980.
Gero Onsen
Speaking of hot baths, Gero City is another famous onsen destination in Gifu Prefecture. Cut by two rivers — Hide River and Maze River — 90% of the area is covered by forests and mountains including Mt. Ontake, the second highest volcano in Japan. If you're after peace of mind or you simply wish to relax, this is a great choice for you.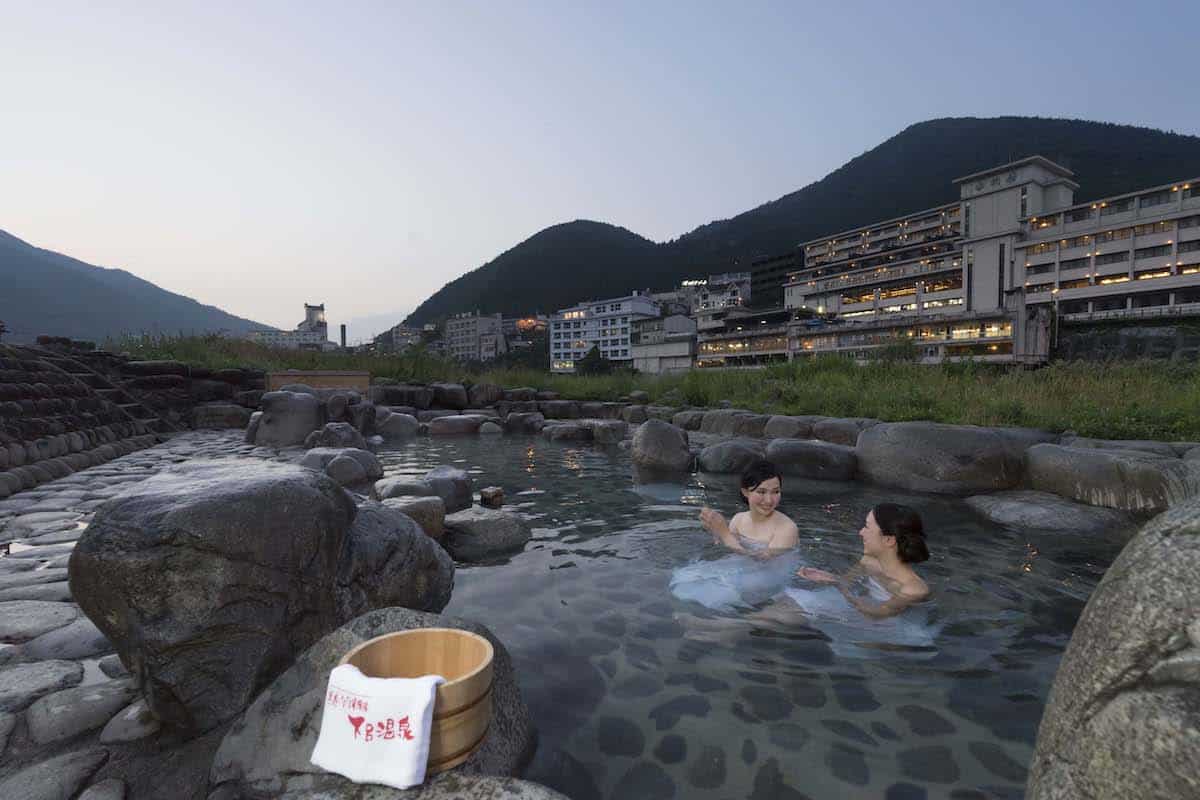 I have to say, this was my favorite stop in Gifu. Small, quiet towns always steal my heart, and Gero did exactly that. Every corner of this small city is so cinematic, every nook romantic, I couldn't help but consider using it as a setting for my next screenplay. It has that irresistible charisma that I can't put into words.
Every Saturday in winter, the government stages a fireworks display, best viewed from the bridge straddling Hida River. If you're staying in Nagoya or Takayama and you have a Saturday to spare, make time for Gero!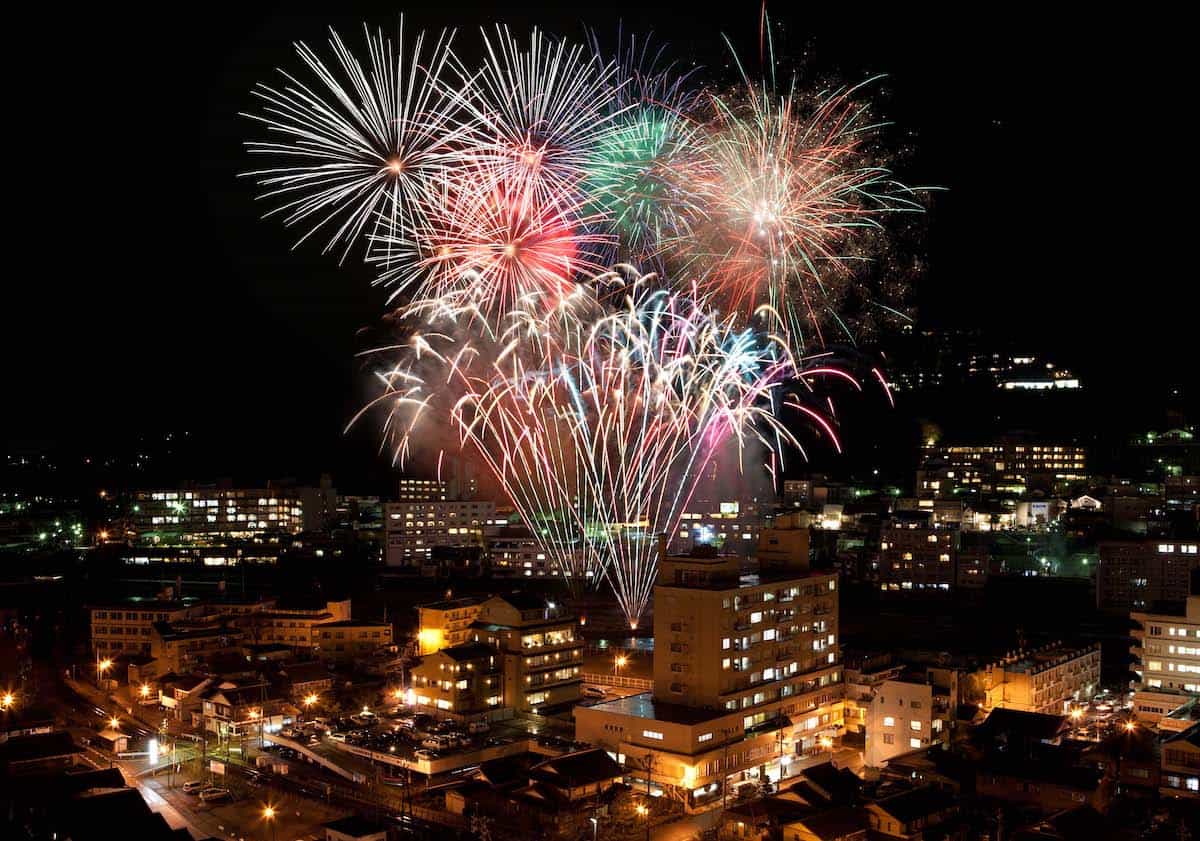 How to get there: From Nagoya Station, you can take the train to Gero Station. Travel time: around 2 hours. Fare: ¥2270 + ¥1830 seat fee. If you're planning to stay overnight in Gero, you can take the daily shuttle bus at Nagoya Station to Gero Station. Travel time: 2.5 hours. Fare: ¥2800, ¥3700. For the shuttle, reservation is required.
Hida Furukawa
I have two words for you: Your Name. If it doesn't ring a bell, what have you been doing with your life?
Your Name (Kimi no Na wa) is a 2016 anime film about a boy from Tokyo and a girl from a fictional town called Itomori who find themselves swapping bodies mysteriously. This movie was so successful that it became the highest grossing anime film of all time and the ninth highest grossing non-English film in the world. What does it have to do with this post? Well, Itomori may be a fictional town but it was clearly in Gifu Prefecture. It is also widely believed to be modeled after a real place — Hida Furukawa.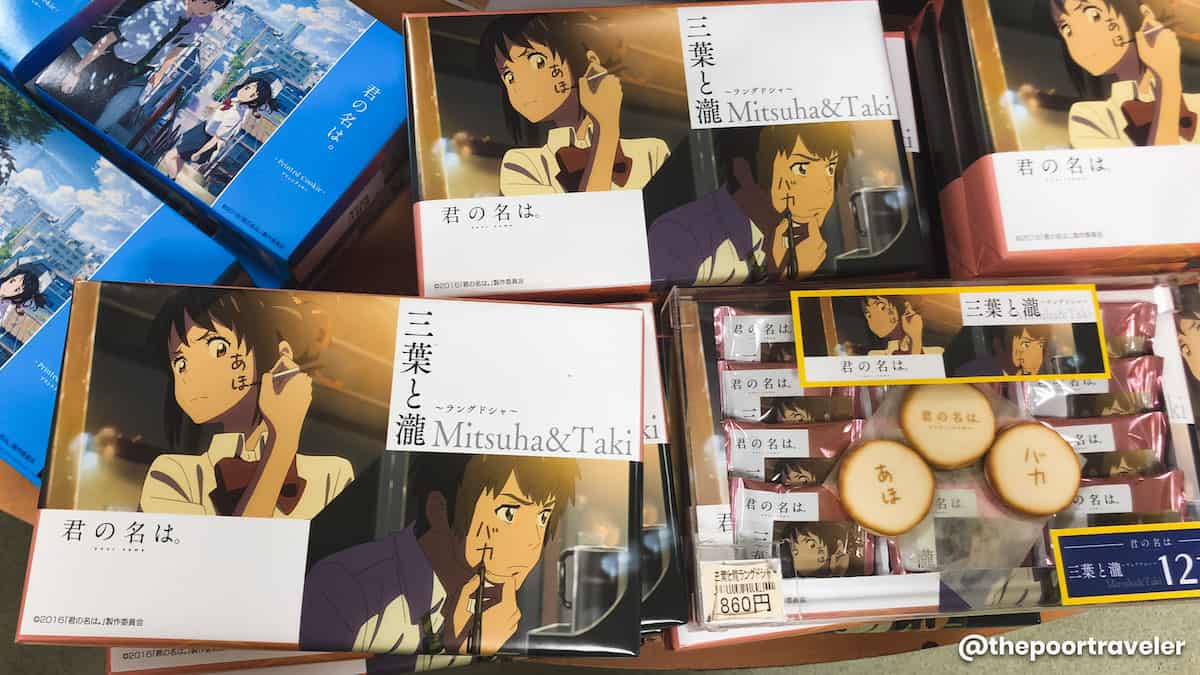 The film has breathed new life into the Hida Furukawa, jumpstarting its tourism activities. Visitors can see the spots that inspired settings in the movie. But there's more to it than movie references.
Furukawa is a tiny old castle town, even smaller than Takayama. But like Takayama, it is mentioned in travel books for its heritage streets and houses and a festival. Don't miss Takumikan Museum, which showcases the history of carpentry in the city.
How to get there: From Nagoya Station, take the Limited Express Hida Train to HidaFurukawa Station. Travel time: 2.5 hours. Fare: ¥3350 + ¥2160.
---
Gujō Hachiman
The riverside city of Gujo is best known for three things: their drinking water, their summer dance festival, and their food replica industry.
When we arrived in Gujo, one of the first things our guide showed us was their waterways. It's remarkable for two reasons: that these still work the same way as in 1600s when it was built and that these remain the primary source of water for locals to this day. That's how clean these canals are and how pristine the water is!
Gujo is also famous for their 400-year-old summer dance festival, a massive event attended by hundreds of thousands of people from various parts of Japan. Participants wear kimono and wooden shoes while performing the Bon-Odori dance all through the night. The dance is highlighted in Gujo Hachiman Museum, where you can also learn some of the routines performed at the festival.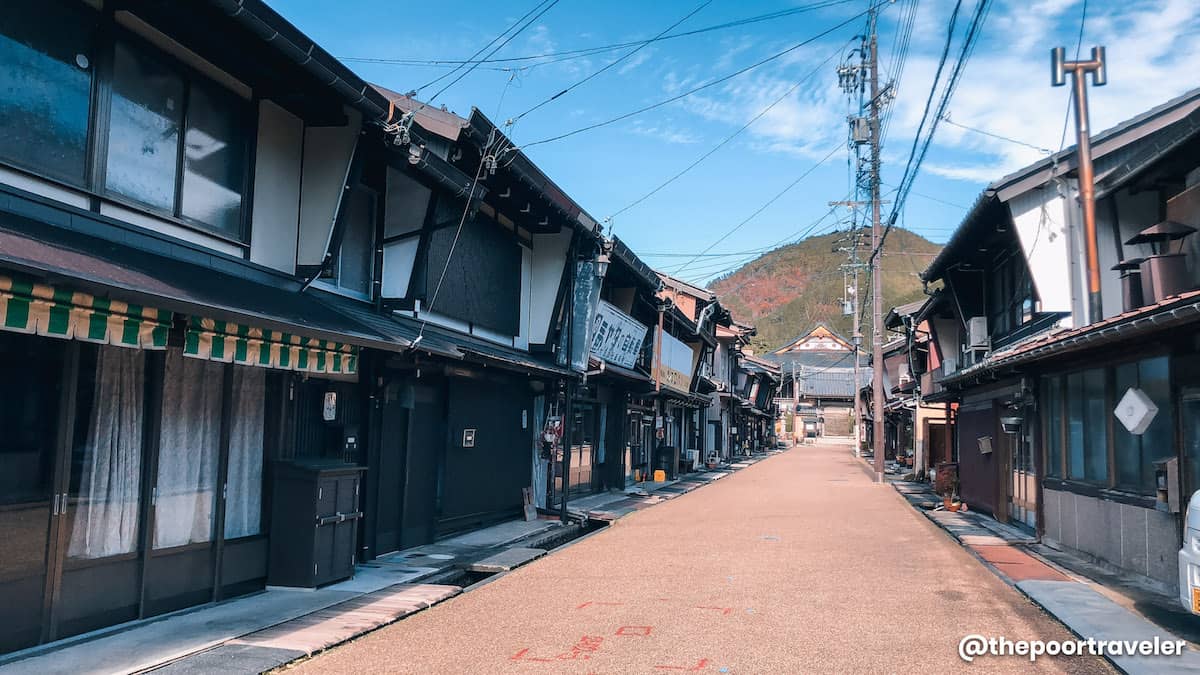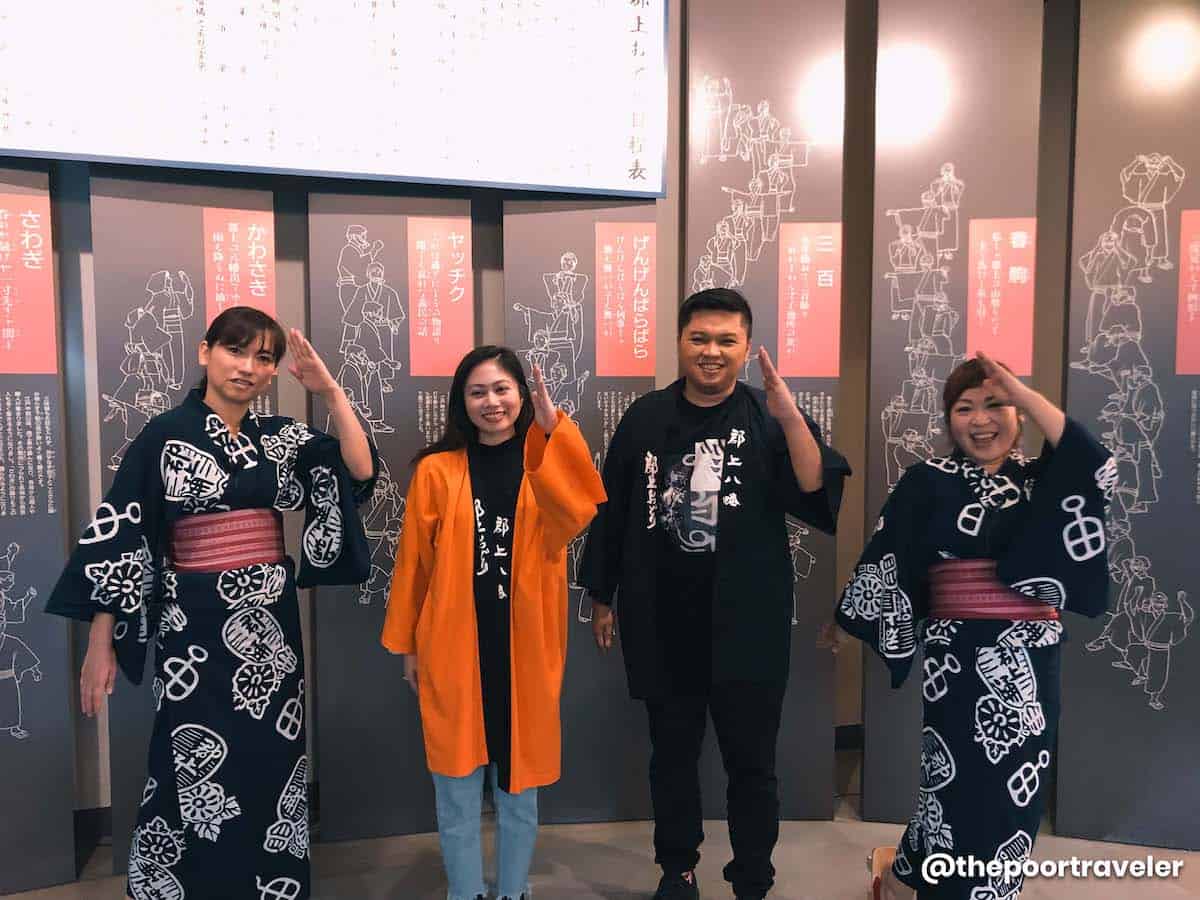 Lastly, you know those insanely realistic replicas displayed in front of restaurants? That's one of the main products of Gujo. At Sample Village Iwasaki, you can try making food replicas using wax! A staff will be teaching and assisting you through the whole session. Beginners get to create lettuce and tempura samples. It looks complicated, but it was pretty easy if you just follow the instructions closely!
---
Gamagori
After four days of exploring the highlands of Gifu, it was time to step into Aichi Prefecture. And boy, what difference! One of our first stops was Laguna Ten Bosch, a massive theme park complex in Gamagori. Think of it as Aichi's answer to Osaka's Universal Studios and Chiba/Tokyo's Disneyland. Only weirder.
Laguna Ten Bosch is divided into several zones including Lagunasia, an amusement park with thrilling rides; Laguna Flower Lagoon, a giant garden featuring beautiful blooms; Laguna Illumination and 3D Mapping; Laguna Spa, featuring hot springs; a Festival Market, with a wide selection of shopping and dining options; and Henn Na Hotel, a strange hotel that appears to be run by robot dinosaurs! The last one was particularly interesting. I first heard about it in an episode of Dark Tourist on Netflix, so I was stoked to be able to see it in person. The hotel isn't really staff-less — there are a few human workers involved — but most of the check-in and reception tasks can be done on your own through the assistance of talking electronic Jurassic friends.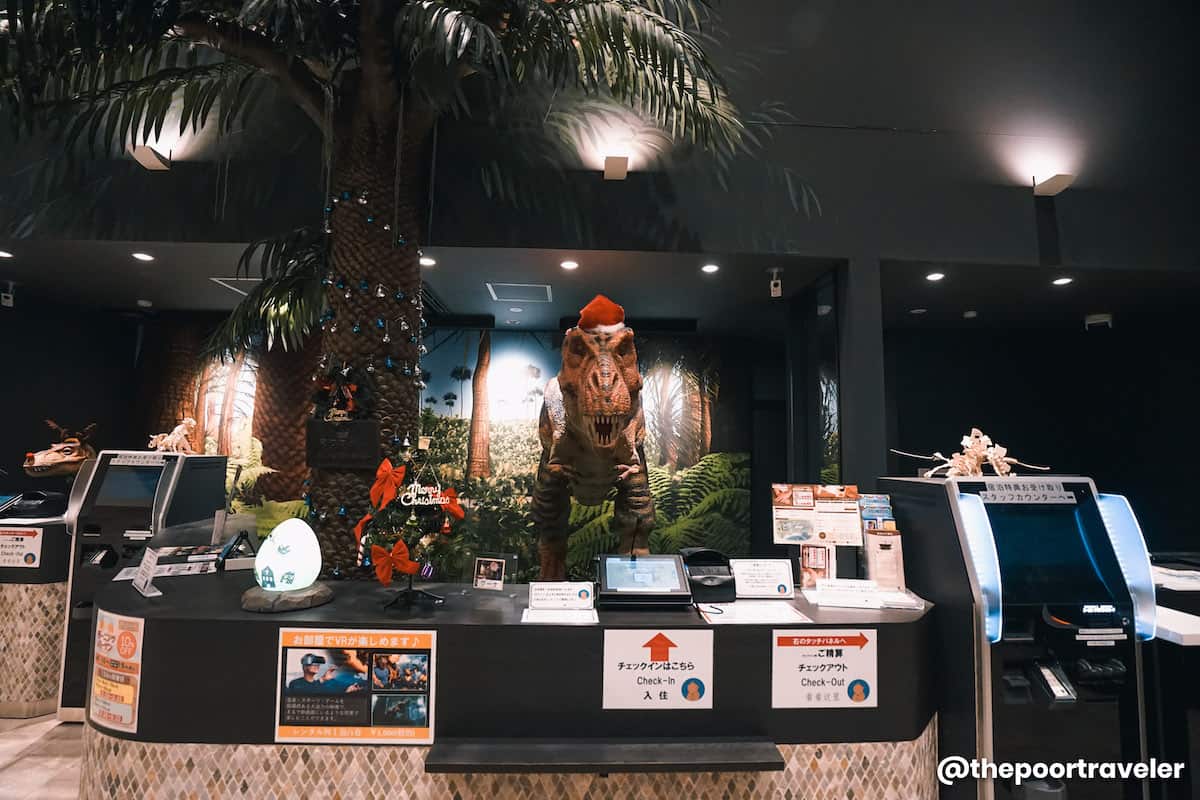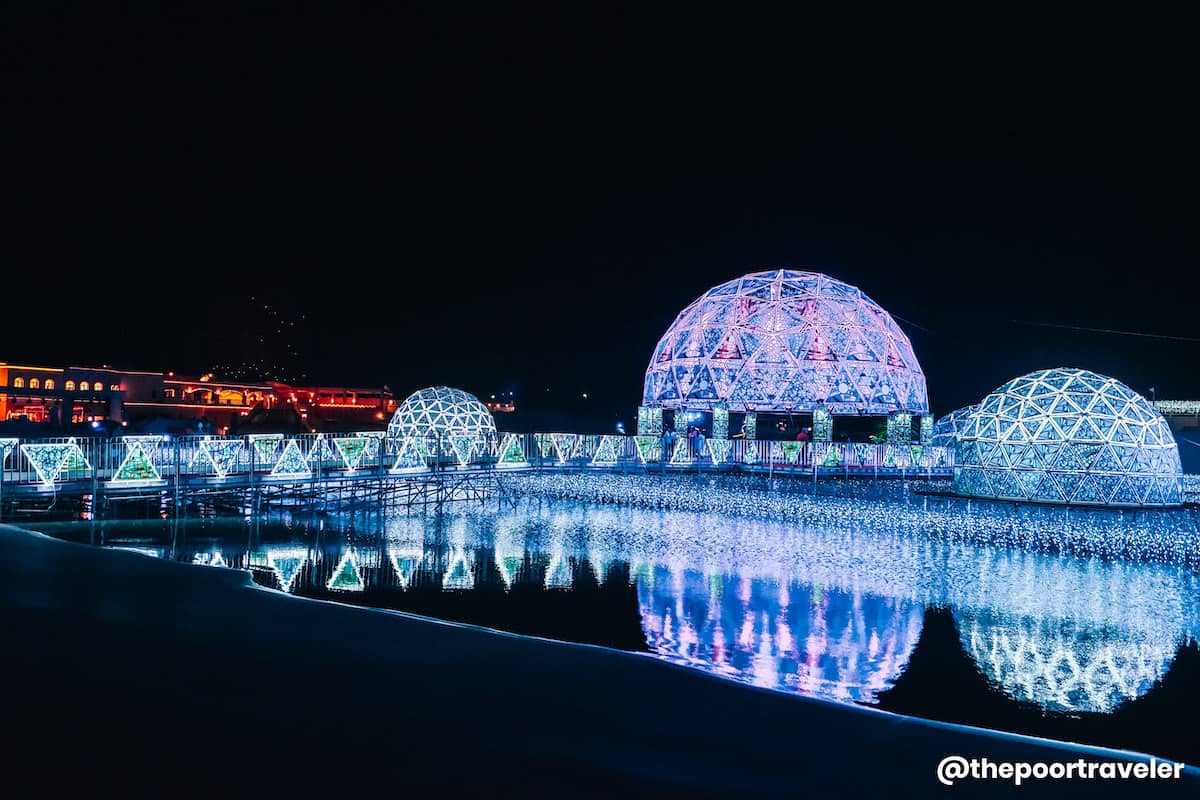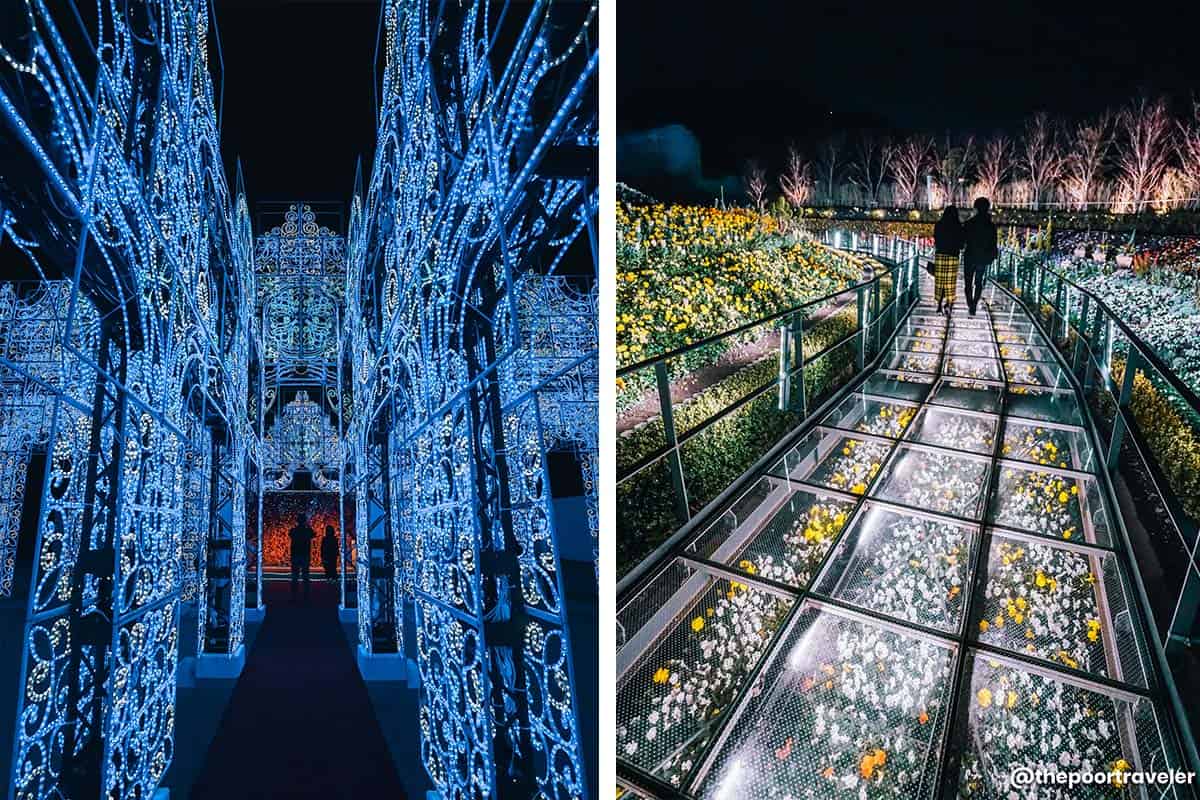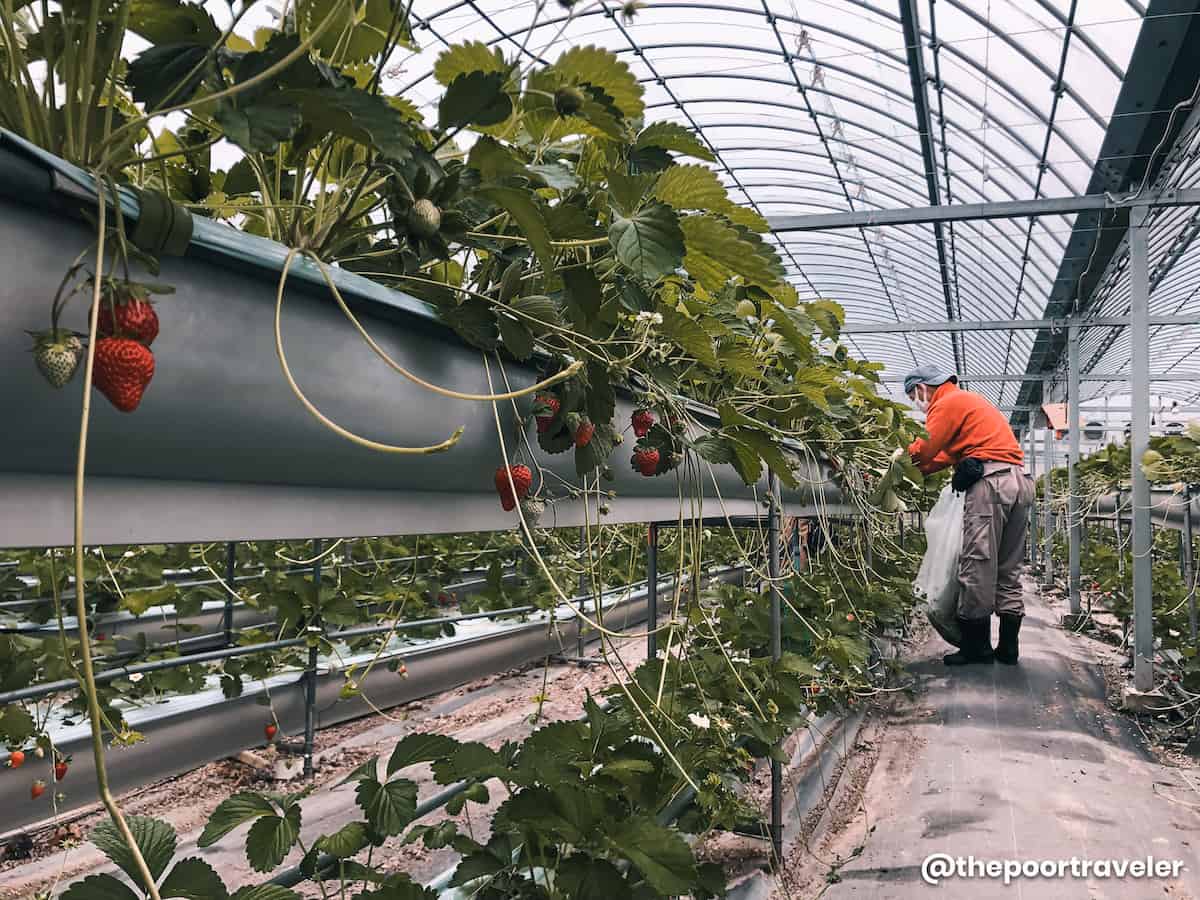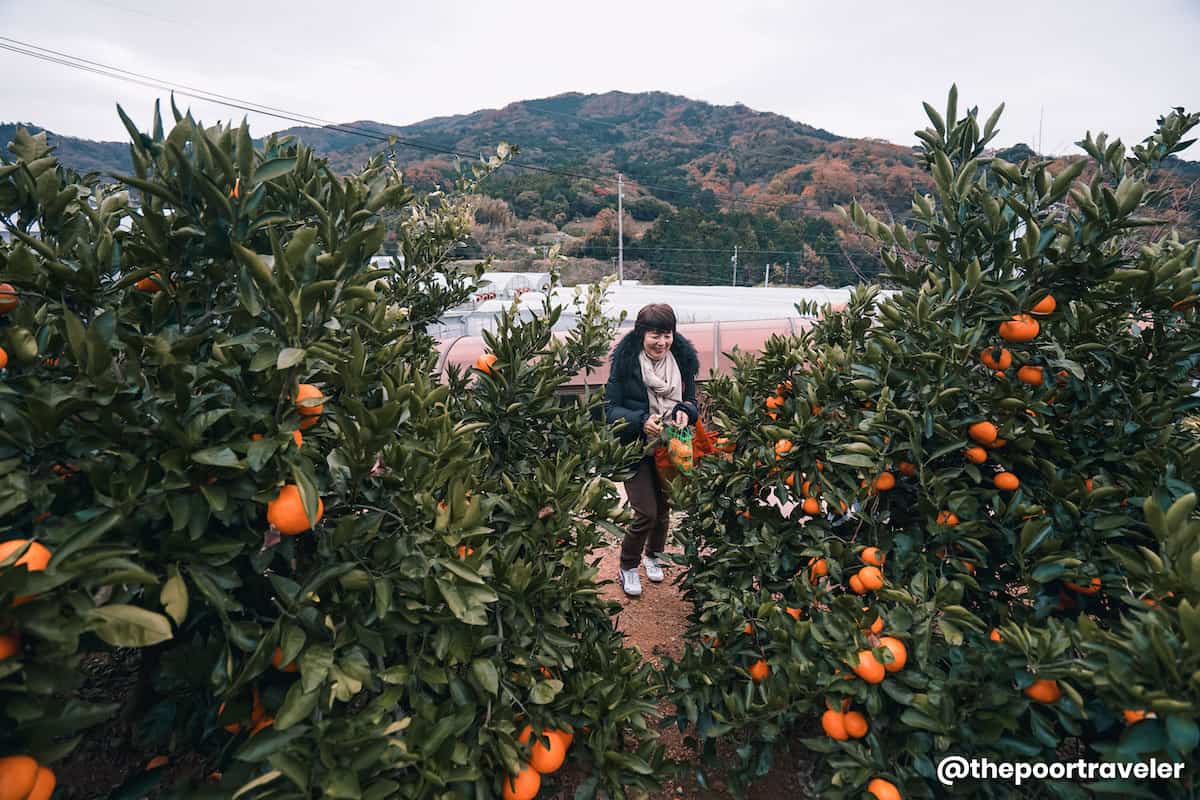 Also in Gamagori are two fruit-picking farms! Oranges and strawberries are some of the city's top produce. At Orange Park, you can spend some time exploring while picking fruits yourself. You can even eat as many oranges as you want within a set period. Just a short walk from the Orange Park is a strawberry farm, where you can also pick strawberries!
---
Inuyama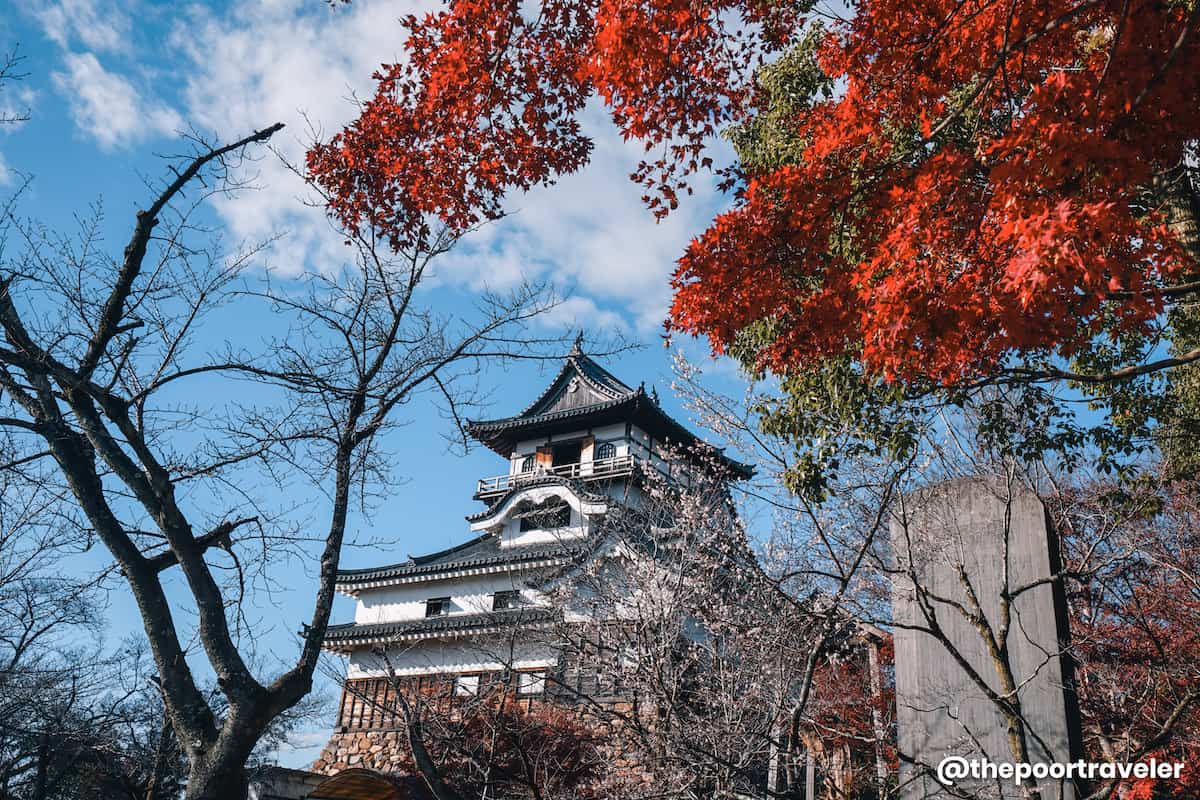 Almost every major city in Japan has its own castle. Osaka and Nagoya are two of the most recognizable globally. But they are only reconstructions. The truth is, only five of them are original castles and considered national treasure: Himeji, Hikone, Matsumoto, Kochi, and Inuyama. Of the five, Inuyama is the oldest, completed in 1440.
Inuyama Castle stands next to Kiso River, which separates Gifu and Aichi. From the top of the tower, you can easily see both prefectures, and even have a glimpse of the mountains of Nagano. Even the tall buildings of Nagoya are visible from here.
The castle towers were built under Oda Nobuyasu, the uncle of Oda Nobunago, one of the most powerful daimyō in Japanese history. The ownership was then transferred to the Naruse clan and it remained with them for centuries, until 2004, when the rights were turned over to the Education Board of Aichi
We visited in late autumn/early winter and it was surrounded by colorful foliage: bright reds and oranges adorn the castle grounds. Not too far away is a picturesque old street, overlooked by the castle.
---
Okazaki
To be honest, when our guide told us we would be visiting a miso factory, I wasn't too thrilled at the prospect of it. I imagined it would just be another factory tour. But I was mistaken.
Hatcho Miso-no-Sato is not just a miso manufacturing facility. More importantly, it was a historic site that offers a glimpse into the culinary tradition of this part of Japan. Hatcho Miso is said to be founded by some who supported Tokugawa Ieyasu's enemy, who lost the battle. Fleeing for his life, he then took shelter in a Buddhist temple far away, where he learned and perfected the art of making a special blend of dark miso. When he returned, his brand of miso became a hit. Okazaki at the time was along Tōkaidō, the road connecting Kyoto to Edo (modern-day Tokyo) and one of the five great roads of historical Japan. This location ensured a steady flow of customers from many parts of the country.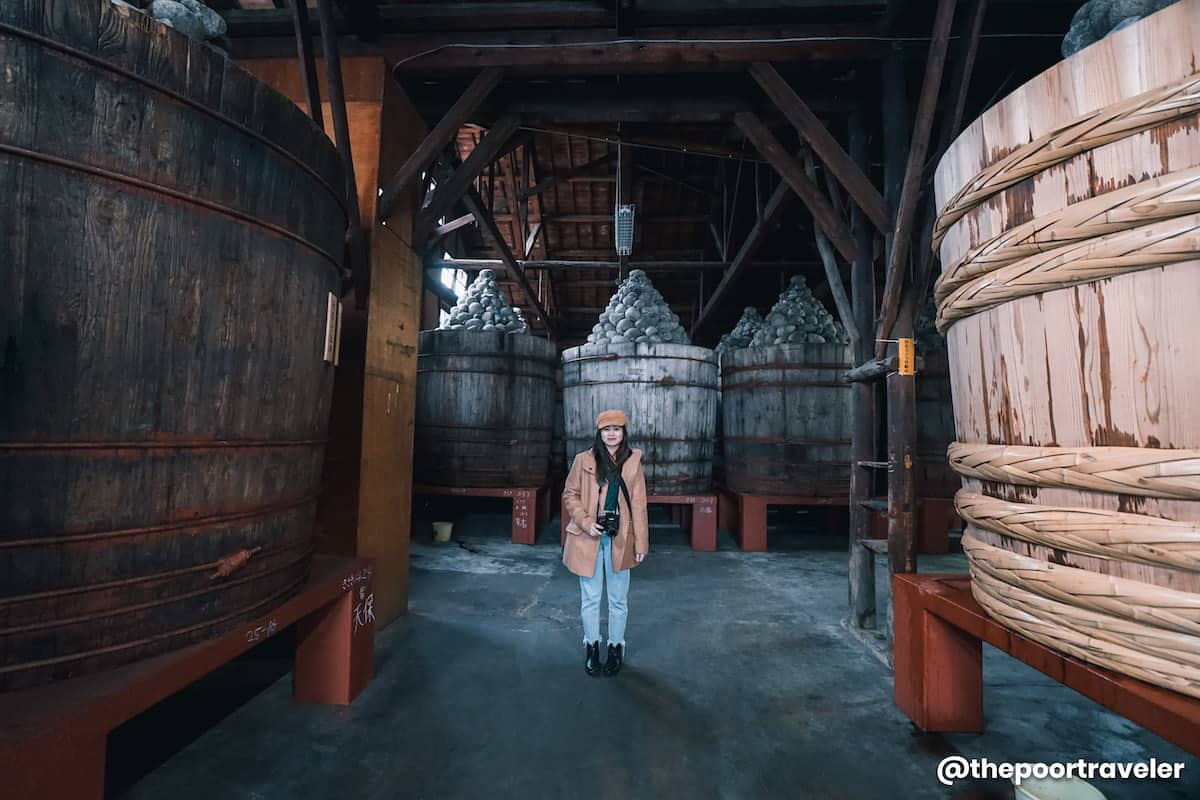 The miso-making process is not easy. It takes a great deal of time and even greater effort. The miso mixture is stored in cedar barrels. Then, three tons of giant boulders from the river are stacked on top of it as it fermented and matured. The entire process can take a couple of years to finish. Tours of the facility is FREE, and there's also a free-tasting station at the end of the walk.
Hatcho means 8-cho, referring to the distance between the site and Okazaki Castle (870m), which is another historic landmark in the city. The castle was completed in 1455 but was taken over by Matsudaira clan in 1524.
---
How to get around Shoryudo

Although it is possible to travel by train, the most convenient way to get around is by bus. For destinations in Gifu Prefecture (items 1-4 above), Meitetsu offers various Shoryudo bus passes that allow unlimited travel to and from many of the region's key destinations. Two of the most popular are the following:
3 Day Pass: Takayama-Shirakawago-Kanazawa Course. This bus pass enables unlimited travel on highway buses to and from the airport, Nagoya, Gifu City, Takayama City, Shirakawa-go and even as far as Kanazawa and Toyama. Price: ¥7500.
5 Day Pass: Wide Course. This ticket gives you unlimited access to both highway buses and route buses to and from major attractions like the Central Japan Airport, Gifu City, Gero City, Takayama, Gokayama, Shirakawago, and Shinhotaka. Aside from these, Toyama, Kanazawa, Matsumoto, and Takaoka are also covered.
Klook offers discounted rates for these bus passes!
✅ RESERVE A PASS HERE!
---
How to Get a Japan Visa
If you're holding a Philippine passport, you will need a visa to enter Japan. Application is fast and easy if you complete the requirements. All applications must be coursed through an embassy-accredited travel agency like Attic Tours, which has branches in Manila (Roxas Boulevard), Quezon City (SM North EDSA), Cebu, and Davao.
For more information on how to apply for a visa, read: JAPAN VISA REQUIREMENTS.
---
Our trip was made possible by the tourism boards of Gifu and Aichi Prefectures! Opinions are my own.
2️⃣0️⃣1️⃣8️⃣ • 1️⃣2️⃣ • 1️⃣9️⃣
---