One of the biggest assets of Osaka, something that makes it an ideal base for travelers, is its central location. From Osaka, you can easily access several other Japan destinations including Kyoto, Hiroshima, and even Nagoya.
Nagoya is situated around 180 kilometers from Osaka. Given Japan's extensive railway and highway bus networks, getting from one city to the other can be done hassle-free. Here's how you do it by train or by bus.
WHAT'S COVERED IN THIS GUIDE?
BY TRAIN
Kintetsu Railways operates direct trains from Osaka to Nagoya. If you're staying in Namba, you can just walk to Osaka-Namba Station, which is different from Osaka Station or Namba Station. In Hyperdia, it is labeled OSAKA-NAMBA.
From Osaka-Namba Station, you can take the Kintetsu Limited Express Train to Kintetsu-Nagoya Station, which is located just next to the JR Nagoya Station. In Hyperdia, you can find it by typing KINTETSUNAGOYA (no space, no hyphen).
If you're coming from Nagoya, just make your way to KINTETSU-NAGOYA Station and take the Kintetsu Limited Express Train to Osaka-Namba Station.
Travel time: 2 hours 10 minutes.
Fare: ¥2360.
Seat Fee: ¥1900.
Take note that the seat fee is collected on top of the fare.
Kintetsu Rail Pass
If you're also visiting Kyoto, Nara or Mie, you might want to consider getting a KINTETSU RAIL PASS. This pass will give you unlimited access to the Kintetsu Railway network, which covers much of the Kansai Region and Nagoya.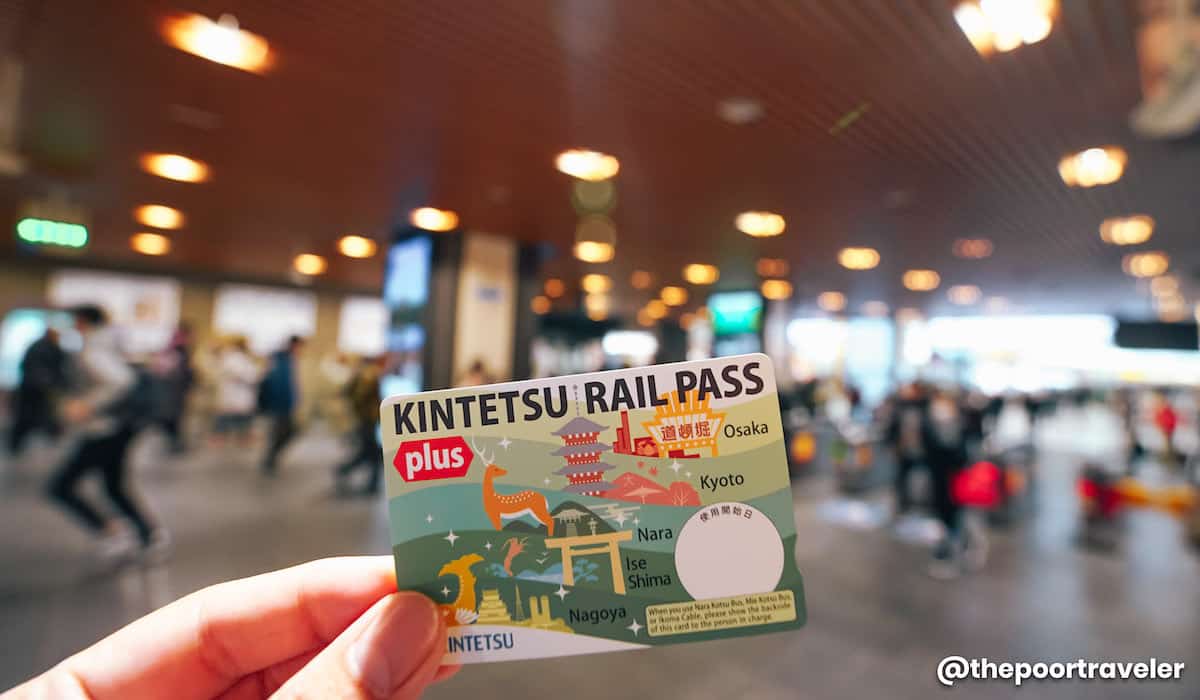 There are two pass types that cover both Osaka and Nagoya.
KINTETSU RAIL PASS (regular), which is valid for 5 days for Kintetsu train lines. Cost: ¥3600.
KINTETSU RAIL PASS plus (emphasis on the plus), which is valid for 5 days for Kintetsu trains as well as buses in Nara and Mie areas. Cost: ¥4800.
Both types can work on the Limited Express train that connects Osaka and Kyoto, but it covers only the fare. You will have to shell out for the seat fee.
The KINTETSU RAIL PASS also gives you special deals and discounts at various attractions and stores in Kansai and Nagoya including BIC Camera stores and Nabana no Sato. For the complete list of participating establishments, visit this page.
Because the KINTETSU RAIL PASS is valid for five days, the itinerary below is best added to your Nagoya or Nara itinerary. This way, you can really maximize the pass.
---
BY SHINKANSEN (BULLET TRAIN)
The fastest way to get from Nagoya to Osaka or vice versa is by taking the bullet train or shinkansen.
Osaka: The main shinkansen hub in Osaka is the Shin-Osaka Station. "Shin" means "new" in Japanese. Although you can also catch a bullet train at Shin-Imamiya Station, Shin-Osaka Station is the primary terminal.
Nagoya: The shinkansen hub is Nagoya Station.
There are a number of types of shinkansen that you can take: Nozomi, Hikari, and Kodama. All these can take you to Nagoya. However, if you're holding a JR Pass, know that you won't be able to use that on Nozomi trains. The good news is, both Hikari and Kodama trains accept JR Pass.
Aside from the fare, you must also pay for your seat. In general, you can take unreserved seats. Just hop into the unreserved car and pick a seat and you're good. But in peak season, it is best to reserve a seat. If you don't reserve a seat, make sure you're entering the UNRESERVED or NON-RESERVED car. If you're caught in the RESERVED car using an unreserved ticket, you will be fined. You'll see the RESERVED or UNRESERVED sign by the door, upon entering the train.
Travel time: 53-70 minutes.
Fare: ¥3350.
Reserved Seat Fee: ¥3000
Non-reserved Seat Fee: ¥2480
Total cost of the journey if taking unreserved seat: ¥5830
Total cost of the journey if reserving a seat: ¥6350
---
BY BUS
One of the cheapest bus options is the Willer Express.
In Osaka, their station is located at the base of the East Tower of the Umeda Sky Building in Umeda District. From Osaka Station or Umeda Station, you can walk to the station easily.
In Nagoya, Willer Bus uses the bus stop called Nagoya Station Noritake. Although Nagoya Station is in its name, it is actually not at the station. Instead, the bus stop is located at the NTT Nishinihon Noritake biru or West Japan Noritake Building, which stands along an adjacent road.
Travel time: 3-4 hours.
Fare: ¥2000-2500.
---
WHERE TO STAY IN NAGOYA
Here are the top-rated budget hotels on Agoda as of March 2019.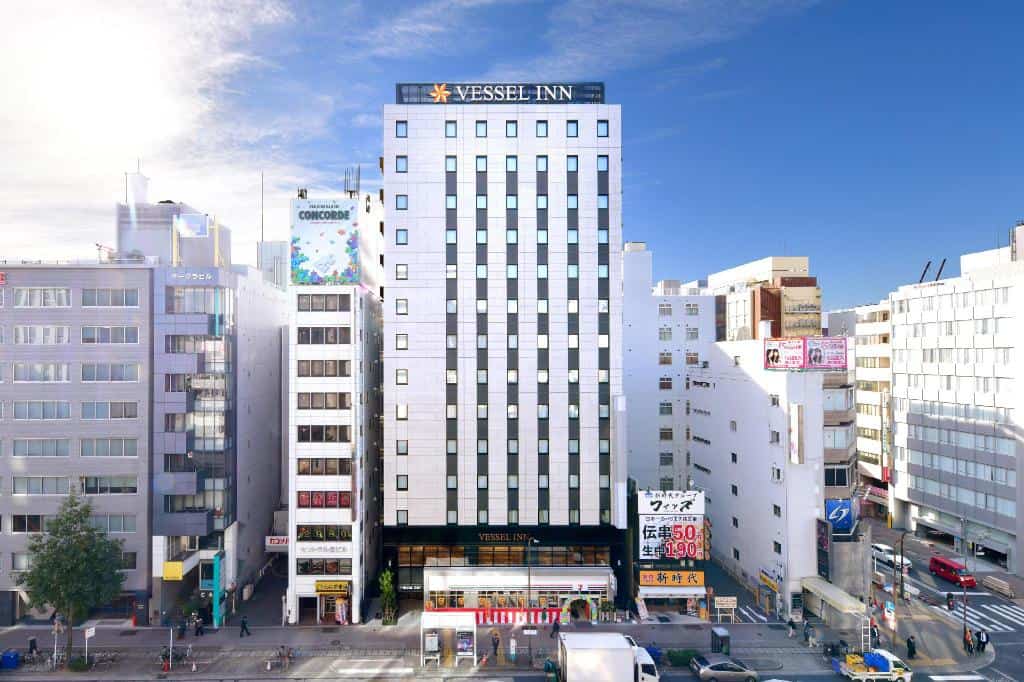 Photo above provided by the hotel via Agoda.
---
2️⃣0️⃣1️⃣9️⃣ • 3️⃣ • 1️⃣6️⃣