It's no secret that aside from the Philippines, our favorite destination is Japan. Last year alone, we spent more than 80 days in the Land of the Rising Sun. That's over a quarter of the year! So far, we have set foot in 22 of Japan's 47 prefectures, and we don't see ourselves stopping soon. We will continue returning over and over again in order to create new travel guides and update the existing ones.
In between trips, we get Japan withdrawal syndrome too. Sometimes, we miss our times in Japan so we crave some dose of it even here in the Philippines. What to do? Well, here are seven ways you can scratch that itch without having to splurge.
Little Tokyo
Little Tokyo is located at the corner of Chino Roces and Amorsolo Streets in Makati City. This isn't an entire district like the Binondo Chinatown in Manila. It's just a small commercial compound where you can feel like you're in Japan for a moment. A red torii gate marks the entrance, which will lead you to a cozy garden surrounded by over a dozen establishments like Japanese grocery stores and a sushi bar, among others. Don't end your visit without downing some Asahi or Sapporo beer!
---
McDonald's Flavors of Japan
A lot of my friends have been talking about McDonald's Flavors of Japan, a lineup of Japanese-inspired delights! So we tried it and it looks like they're all in! We were surprised when the staff greeted customers with Konnichiwa. And they're all in Japanese-inspired uniform too!
The Sakura Meal has become our go-to McDo meal, which is composed of the following: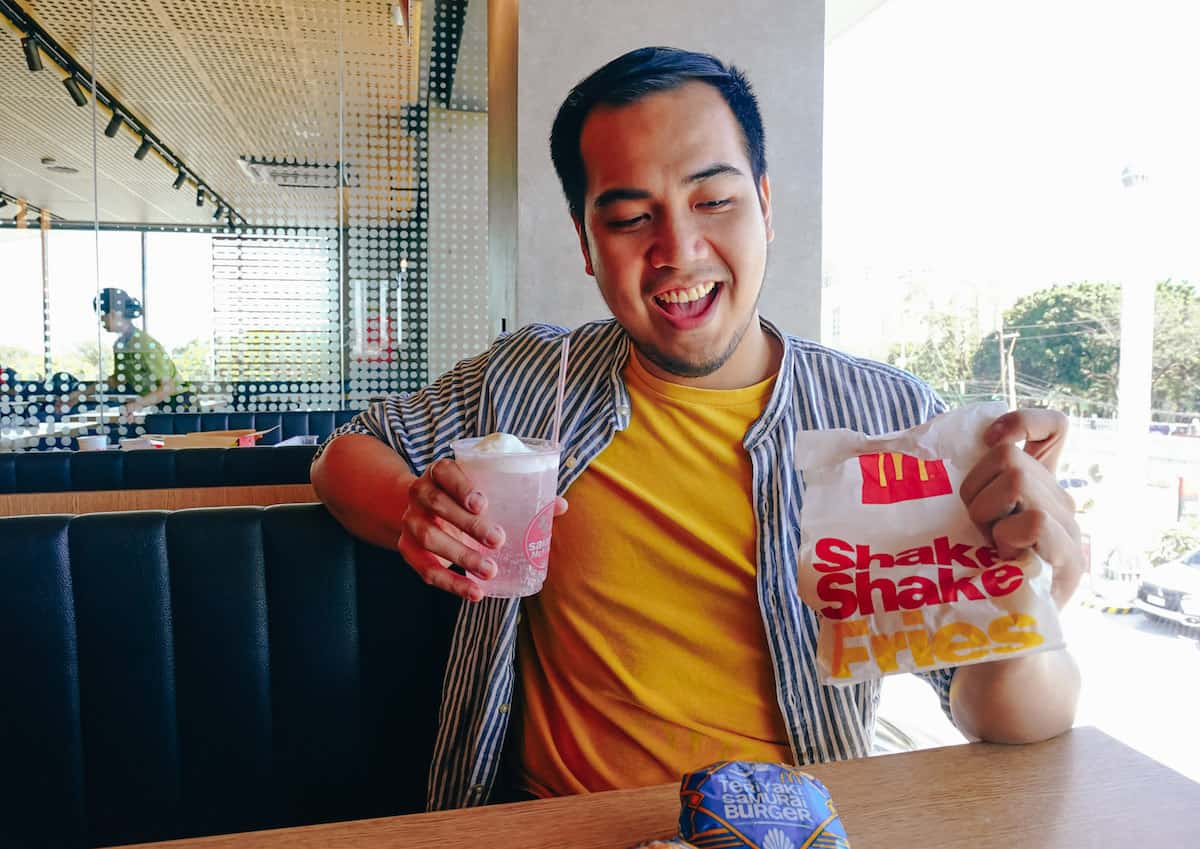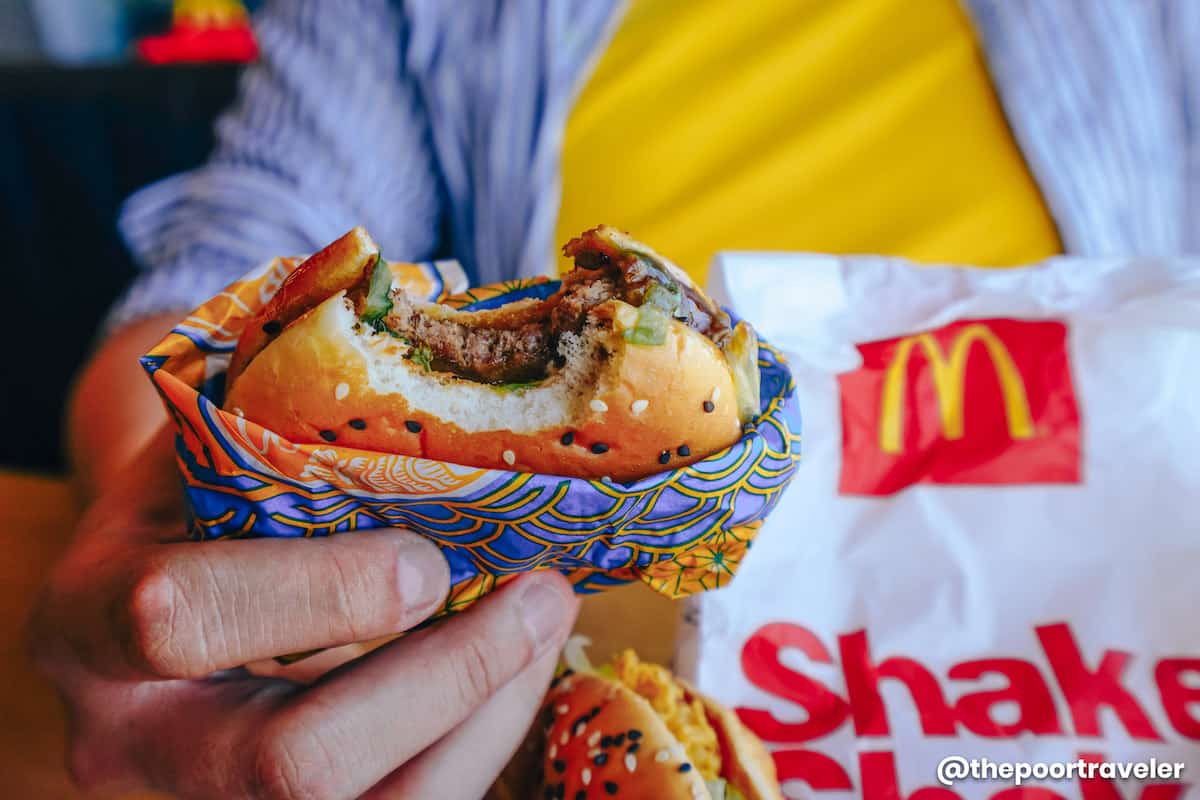 Teriyaki Samurai Burger. My personal pick. I'm not really a fan of burgers in general but I love anything teriyaki, so I wasn't surprised at all that this one was what I liked the most in the roster. It's 100% beef patty glazed in sweet teriyaki sauce, topped with lettuce and mayo, and sandwiched by a sesame seed bun. This is what I always order now at McDo.
Strawberry Sakura McFloat. This is Vins's favorite. He loves soda and vanilla soft serve, so the McFloat is something he looks forward to when we're at McDo. The Strawberry Sakura McFloat adds a fruity cherry and strawberry punch to it.
Nori Shake Shake Fries. This gives a Japanese twist to the the Shake Shake Fries. When you order, you'll be served the fries, a nori powder sachet, and a paper bag so you yourself could mix the sweet-and-salty seaweed flavor with the fries.
As someone who doesn't like going out to the far corners of the city, I am happy about this because there's a lot of McDonald's stores where I live. Also, when I'm in the province–and there are no Japanese restaurants in our area–I could have quick access to something that could remind me of my time in Japan.
You can try these for yourself! Head over to the nearest McDonald's store and order a Sakura Meal so you get the full experience!
---
Japanese Grocery Stores
I love to cook Japanese dishes, but when I use non-Japanese ingredients, they don't really taste right. That's because Japanese dishes have that distinct taste that come from authentic ingredients. Change some of them and the resulting dish will be very different.
Thankfully, Japanese ingredients are not that hard to find these days. Although they are not as widespread as Korean grocery stores, there are Japanese stores around Metro Manila, where you can purchase a wide array of products. Places like Kobeya and New Hatchin Grocery are just a couple of stores you can shop at.
Big supermarkets also have an "imported products" section and Japanese items are often present. Just last week, I was able to buy some condiments and miso soup packs!
---
Japanese Budget Shops
Throughout Japan, you'll find countless 100-yen shops where you can find a multitude of cheap items, from cosmetic products to office supplies to kitchenware. One of the most successful is Daiso, which has over 2,800 branches in Japan. They also have stores in the Philippines. A huge fraction of their products are made in China, but they have Japanese aesthetic – often simple and minimal, but handy and useful.
A new player, Miniso, is also getting popular in the country. Miniso is a Chinese-based company but features Japanese branding and Japanese-inspired designs. For cheap home products, Japan Home Center is a place to check out.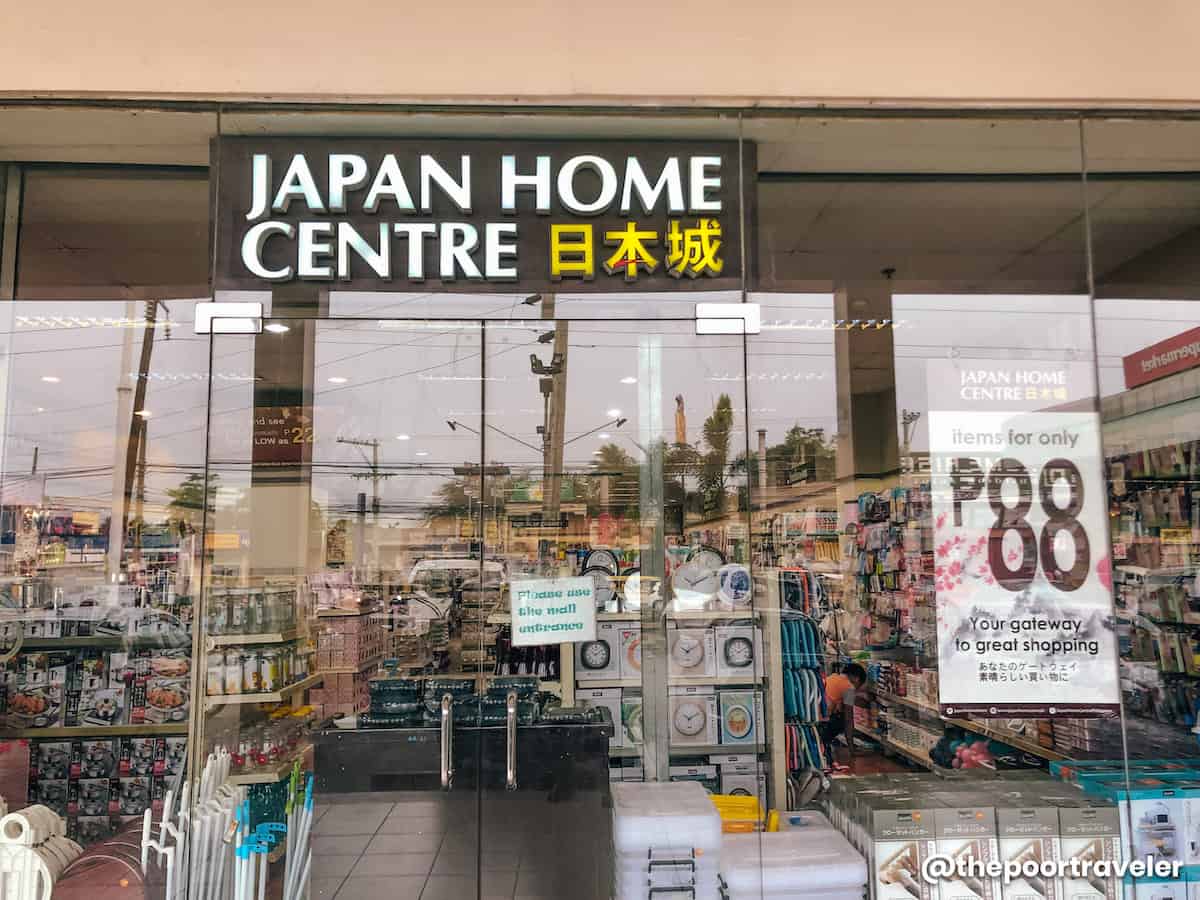 ---
Eigasai Japanese Film Festival
The Eigasai Japanese Film Festival is an annual event featuring screenings of select Japanese movies that you can enjoy for FREE! It is organized every July by the Japan Foundation in celebration of the Philippine-Japan Friendship Month. The festival is now on its 22nd year.
For the longest time, it was held in Manila, but last year, additional screenings were held in Cebu, Davao, Bacolod, and Naga. If you would love to see award-winning Japanese movies for free, watch out for the announcement for this year's schedule!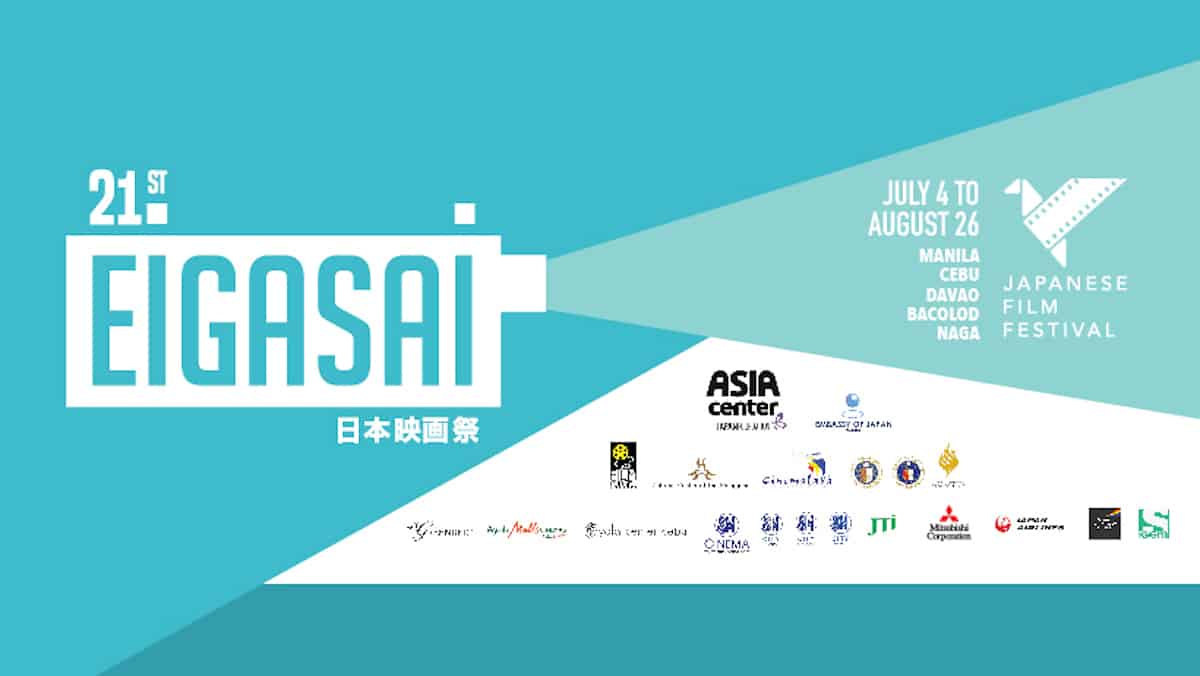 ---
Japanese features on Netflix and Crunchy Roll
There are many Japanese titles on Netflix. Aside from the usual live-action narratives, you can scan for anime or documentaries.
I always enjoy binge watching Fullmetal Alchemist and documentaries about Japanese food while I'm bored. Vins, on the other hand, love rewatching episodes of Naruto. For anime titles that are not on Netflix, he goes to Crunchy Roll instead.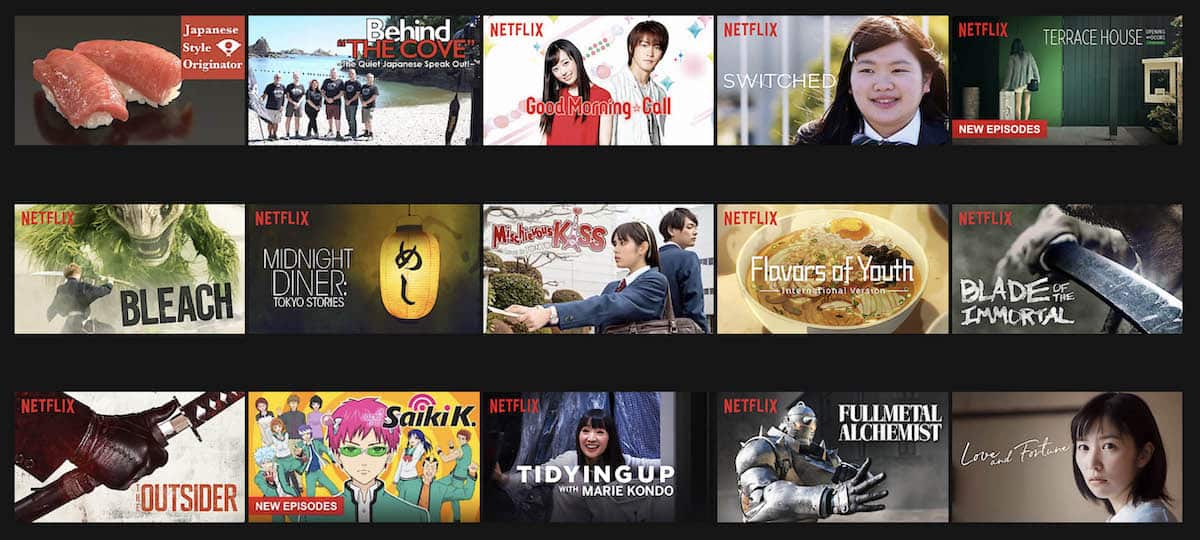 ---
Travel Expos
As far as tourism is concerned, Japan is at the top of their game these days. More and more people are visiting Japan and it's growing faster. Much of it is because of the aggressiveness of prefectural and city tourism boards in promoting their respective areas. They are present at all major travel expos in the country, which is why we encourage you to drop by whenever there is one.
At the last PNAA Travel and Tour Expo, Japan had two dedicated aisles (3-4 lanes fo booths). Tokyo, Okinawa, Kansai Region, and even lesser known prefectures like Tottori were all there! The most recent Klook Fest also featured Japan and the cherry blossoms season prominently!
At expos like these, they usually do some giveaways and some fun performances. They also invite resource speakers to give travel tips! (We've delivered a talk at both events!) But most importantly, you'll find promos and discounts so you can make your next Japan trip a reality. Not only do you get a quick Japan fix, you can also start preparing for a real Japan adventure!
---
This post is brought to you by McDonald's.
2️⃣0️⃣1️⃣9️⃣ • 3️⃣ • 1️⃣5️⃣
---