2018 • 10 • 15
Here's our travel guide to the new ABS-CBN Studio Experience in Trinoma which covers prices, top attractions, and opening hours! This is perfect for families and friends. It's also a great choice for venue for team-building!
Filipinos love watching television. That's for sure. Many of us won't give a damn if we miss a get-together with friends but would die if we miss an episode of our favorite reality shows. We may not know much about our friends and partners, but we know everything about our most-followed celebrities and characters. We may have trouble memorizing our lessons at school, but we know by heart all the most unforgettable teleserye lines.
I'm lucky to be part of the TV industry in my past life (LOL). I previously worked as a member of a production design team servicing ABS-CBN shows and Star Cinema projects before becoming a full-time travel blogger. But gosh, back then, there was never a family or school reunion where I wouldn't receive comments like, "Ipasok mo naman ako sa Showtime!"
Our collective fascination with showbiz makes us wonder what it feels like to be a contestant in a game shows or to audition in front of celebrity judges or simply to rub elbows with our favorite singers, actors, and hosts.
Well, you can stop wondering now. Now, you can enjoy being part of all the fun and action even just for a day at ABS-CBN Studio Experience!
WHAT'S COVERED IN THIS GUIDE?
What is ABS-CBN Studio Experience?
It's an interactive indoor mini-theme park where you get to experience what it is like to be on your favorite TV show. It features some of the network's most popular programs like The Voice, Minute to Win It, Pinoy Big Brother, ASAP, and Showtime.
It's not a studio tour because these are not the actual taping locations. That's what I thought at first too. But it's more like a collection of set replicas in one place. It's genius, actually. I've never seen anything like it before.
The Studio opened last September 2018. It's located on the 4th floor of Trinoma in Quezon City.
Additional facts about ABS-CBN Studio Experience (Studio XP):
Operating Hours. 12:00 NN – 8:30 PM (Weekdays); 10:00 AM – 8:30 PM (Weekends). Note: These are the usual operation hours, but time may vary depending on the date.
Themed Areas. This 1,400 square meters studio city is divided into three areas — Reality, Fantasy, and Retail.
Production Staff. The term used for ABS-CBN Studio XP employees.
Official Website. ABS-CBN Studio Experience
---
How to get to ABS-CBN Studio Experience?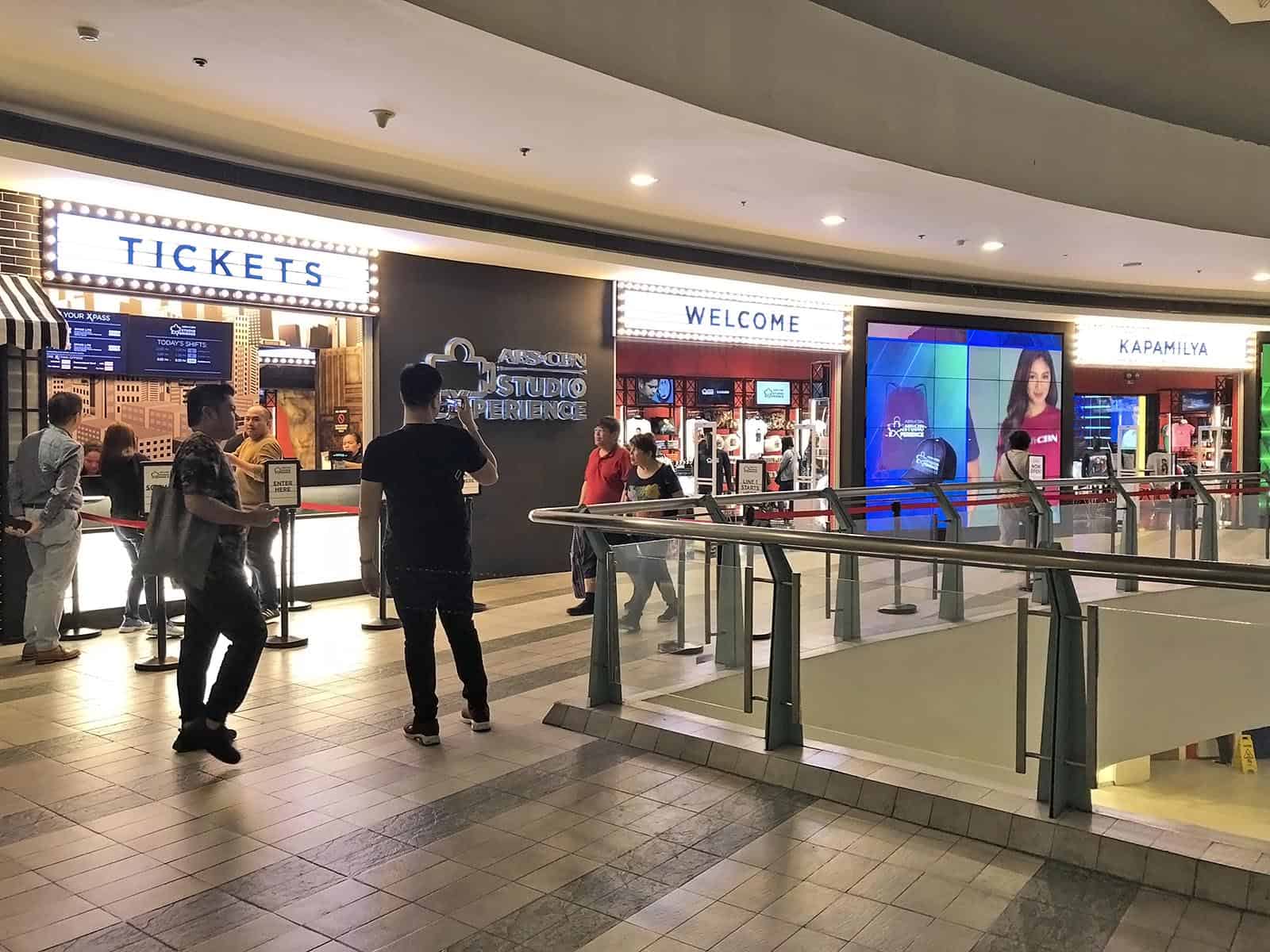 ABS-CBN Studio Experience is located on the 4th floor of Trinoma Mall in Quezon City. Trinoma is directly connected to MRT North Avenue Station, so you can just take the MRT to get there.
---
When is the best time to visit?
Any day is the best time to visit! Normally it is less crowded during the weekdays compared to the weekends, when most people have no work and just spend time with family. If you want to experience everything, it's ideal to go during the weekdays. But you can still experience them during the weekends if you come early as it would only take you an estimated time of two and a half hours to experience everything.
---
How will I know if the park is not too crowded?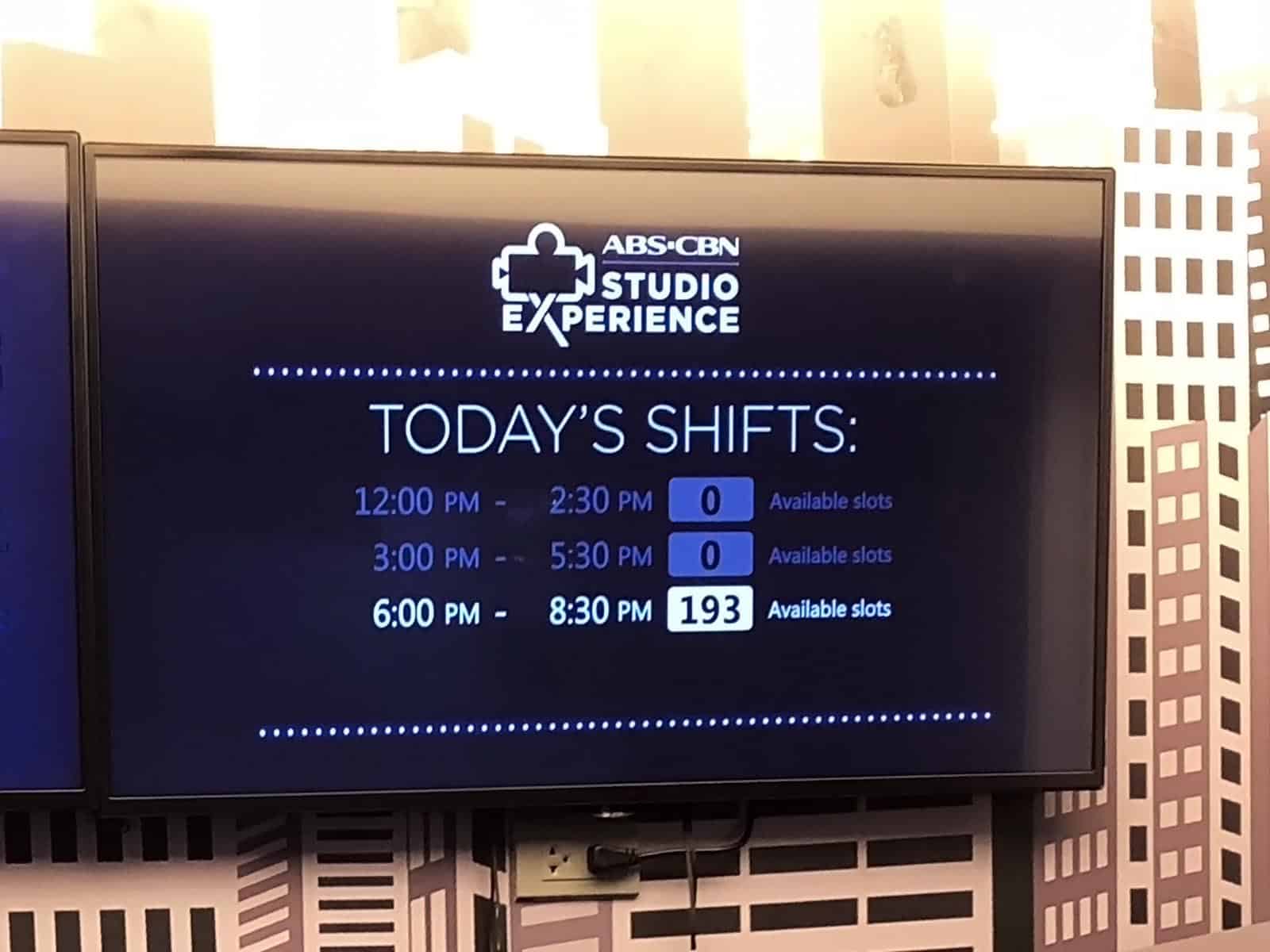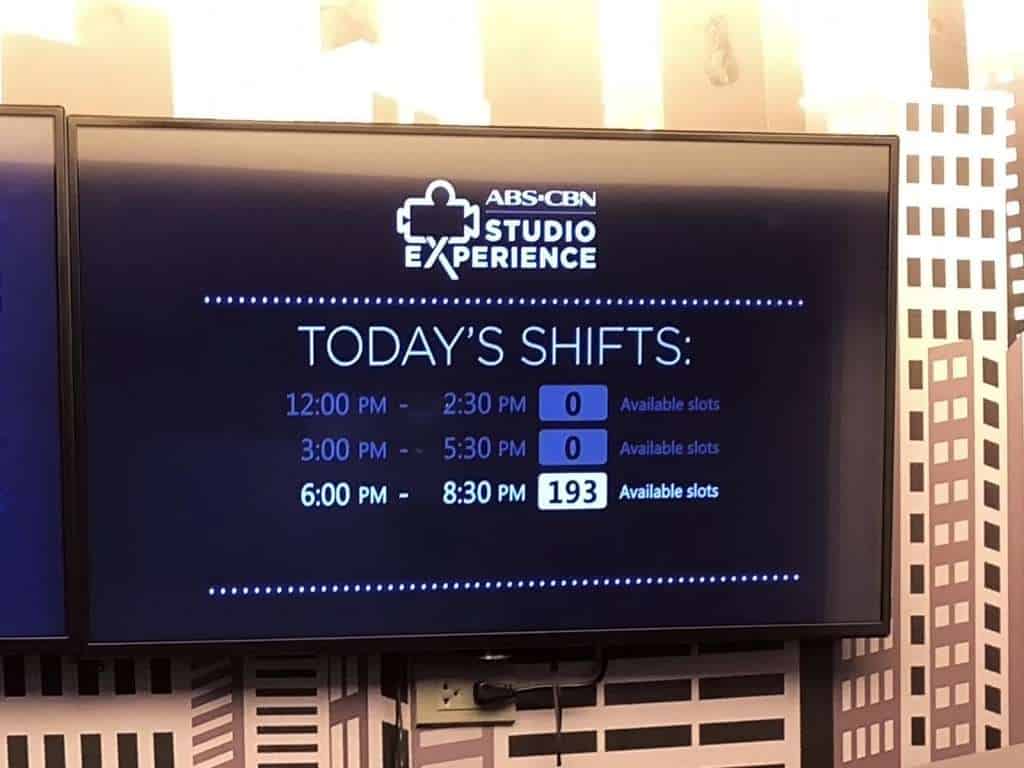 There's actually a screen at the ticketing booth showing the day's shifts and how many slots are still available. The amusement park will be controlling the foot traffic to ensure that everyone will make the most of the place, the time, and the money they spent.
---
How much is the admission ticket?
The admission ticket for Studio XP is called XPass. There are two types of XPass — XPass Prime and XPass Lite. XPass Prime allows access to all attractions except for Star Catcher and #Starsnaps, while XPass Lite allows access to all attractions except Star Catcher, #Starsnaps, and Kapamilya Theater.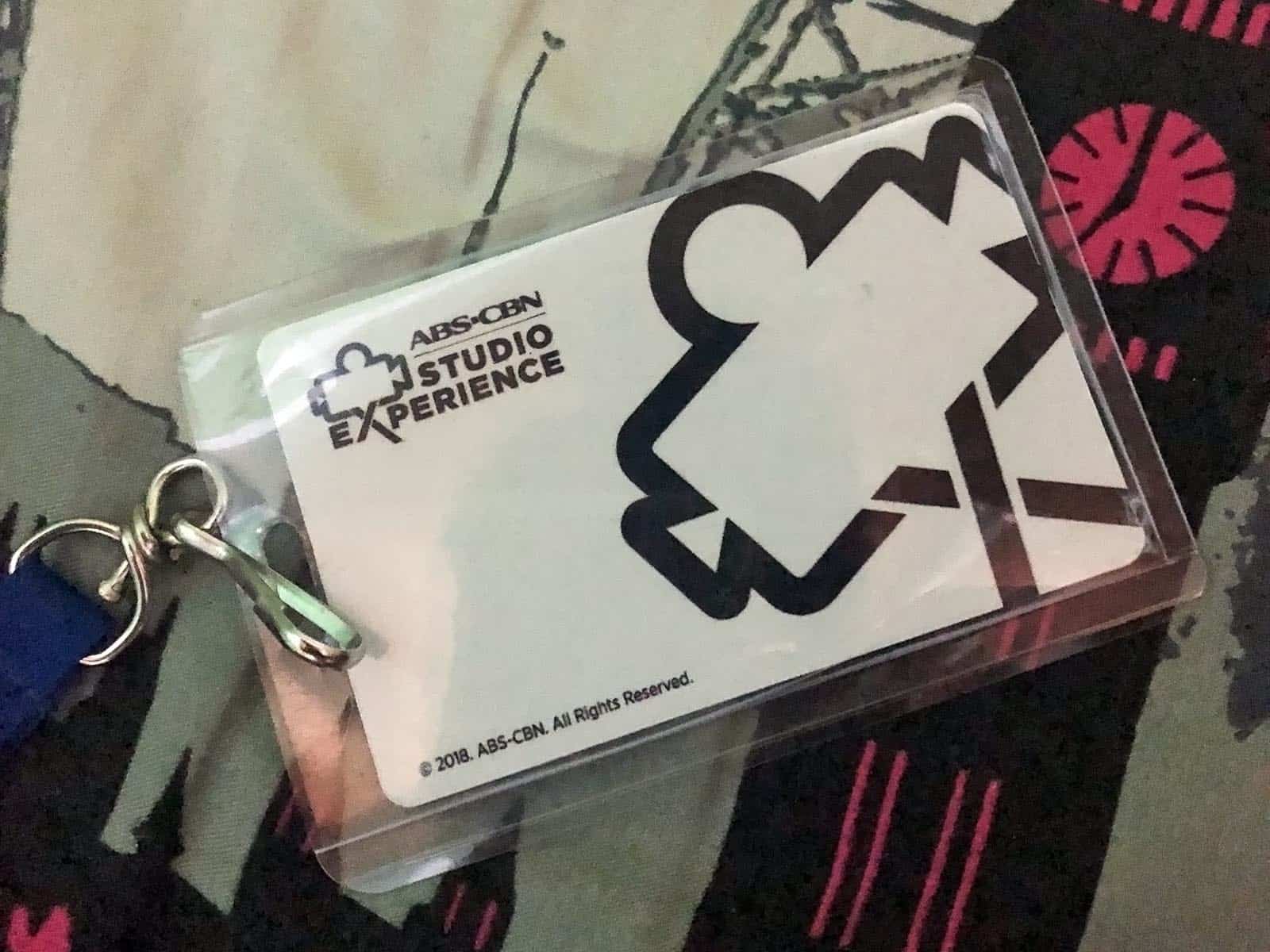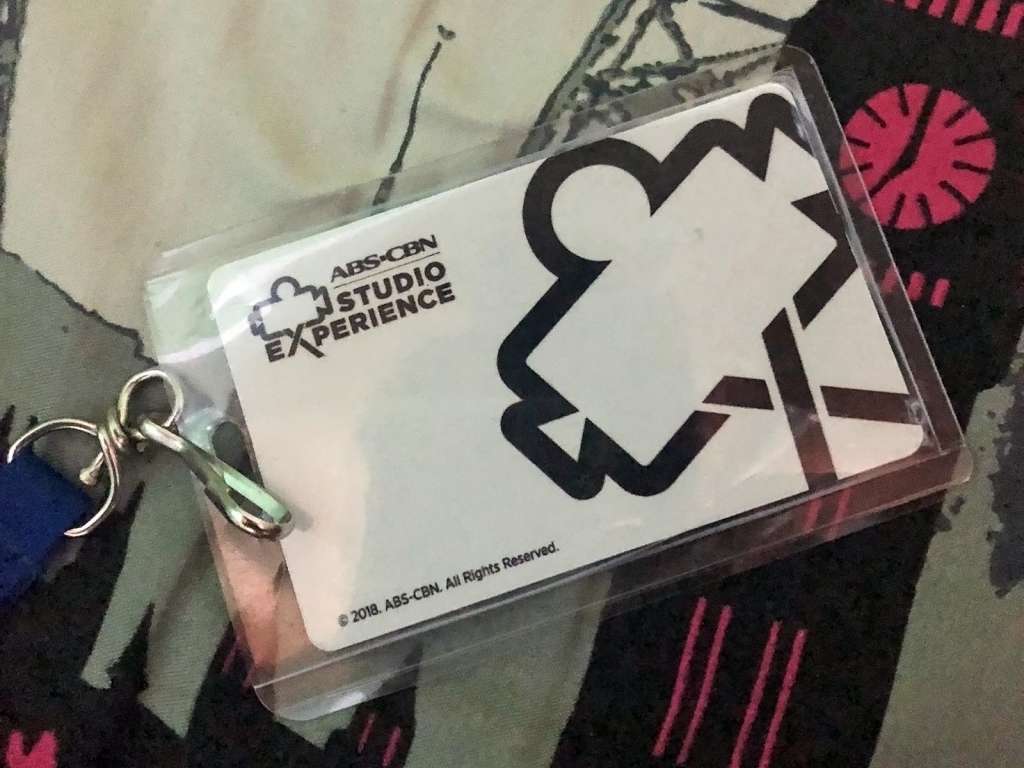 The XPass is like a reloadable tap/touch card. It's like your Studio XP lifetime I.D. It works just like the Beep Cards. Keep it with you at all times. Here are the rates:
XPass Prime: P375 (first-time guests); P350 (returning guests)
XPass Lite: P300 (first-time guests); P275 (returning guests)
Xtra (Optional): P125 (Unlimited Kapamilya Theater Access); P25/attempt (Star Catcher); P50/print (#Starsnaps); Additional P50 (Personalized Card)
---
Where to buy tickets?
You can buy on the day itself or you may book online. The ticketing booth is located on the left side of the entrance, beside the Heroes Burger takeout counter.
Go to the ticketing booth.
Check the time and choose the shift that is most ideal for you (or your group).
Choose your preferred XPass: Prime or Lite?
Load your XPass. If you are a returning guest, you just have to bring your existing Pass and reload it.
Tap your XPass on the designated sensor machines to access the attractions.
For big groups, especially those availing for field trips or team building events, you may reserve slots or block off the whole day itself online. A calendar will show you the available days and slots. To reserve and book online, check here.
---
What are the attractions?
Pinoy Big Brother – Breakout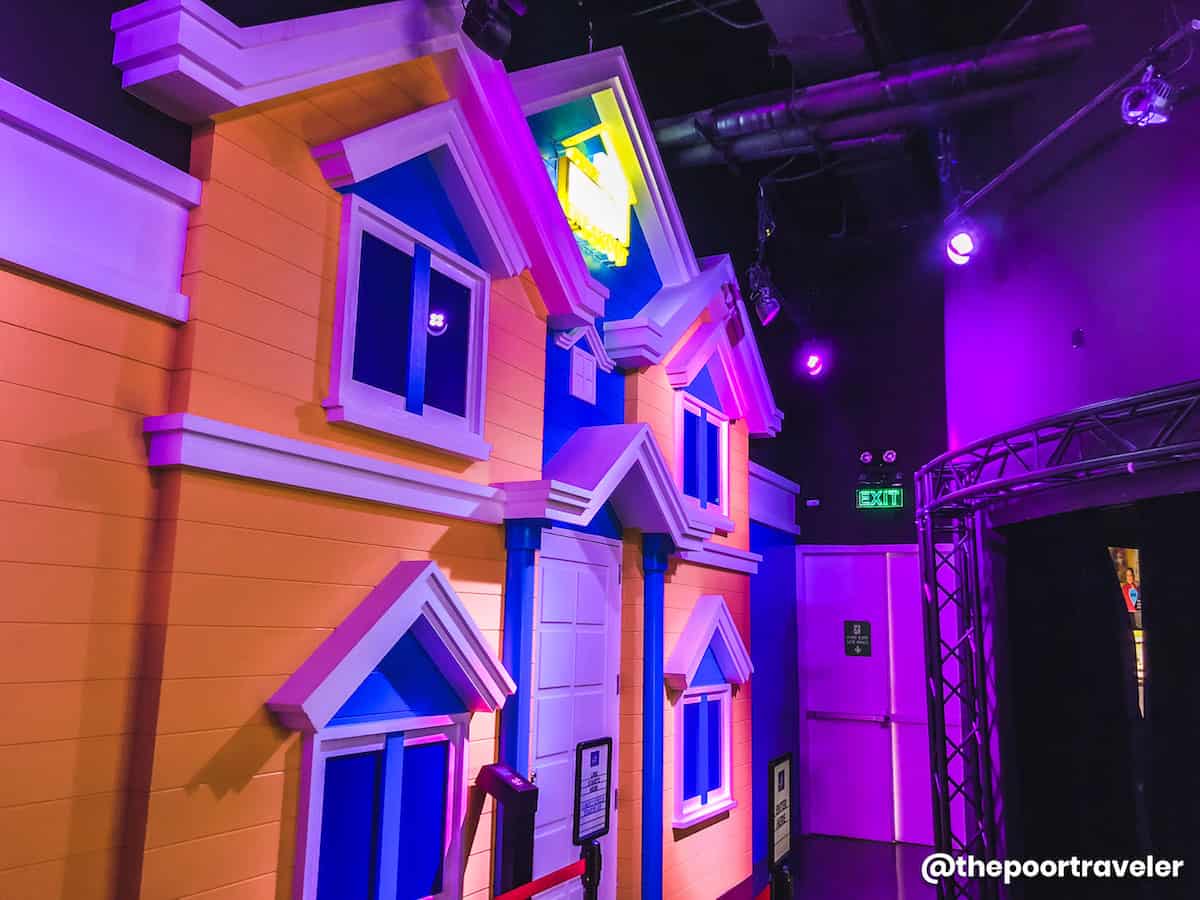 This will test your group's teamwork. Complete the tasks given by Big Brother on time or before the time runs out. The challenge is good for two to four people.
Activity duration: 15-20 minutes
---
Showtime – Director's Booth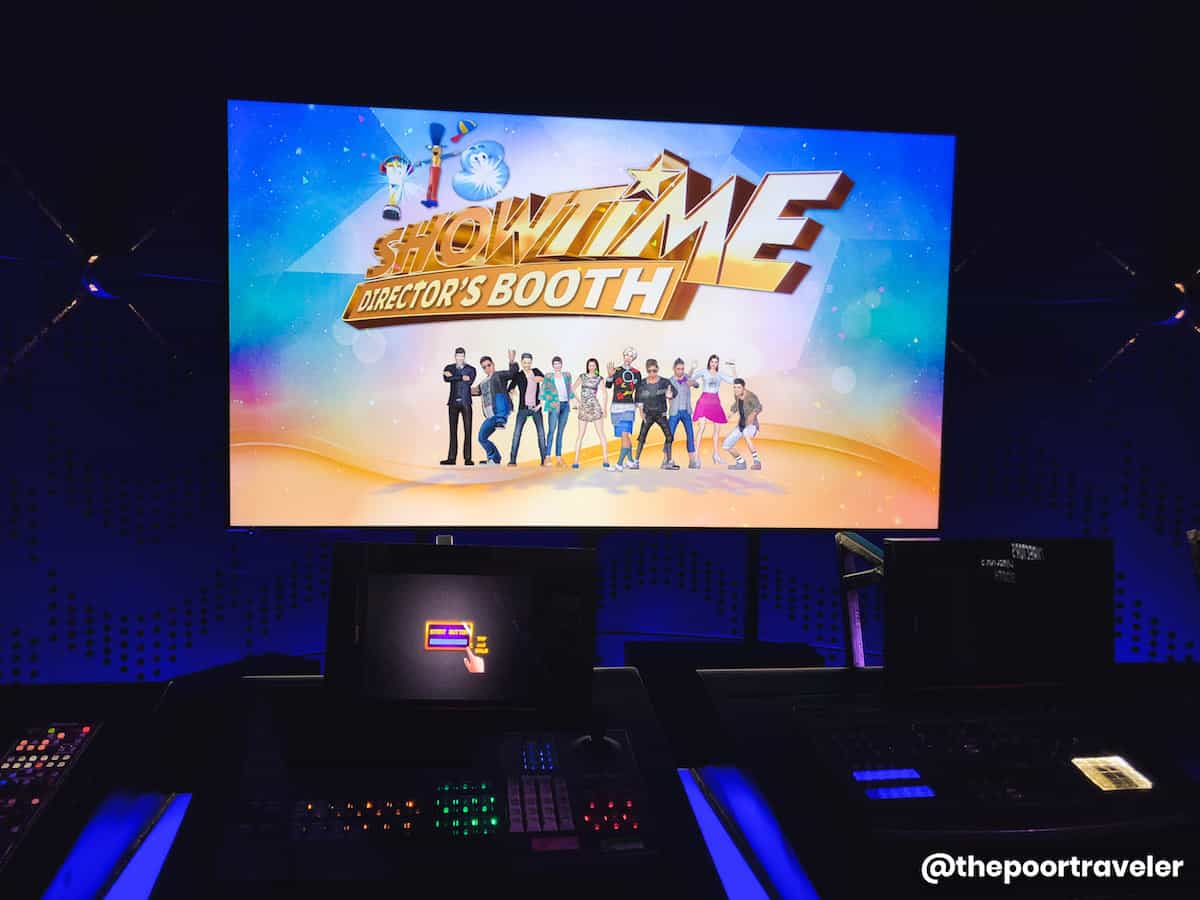 Located just across Pinoy Big Brother Breakout, this activity will test your group's coordination and teamwork. Work well together and help each other out by telling out loud what you need to do to surpass each level. See your group's ranking at the end of the challenge.
Activity duration: 10-15 minutes
---
Minute to Win It – The Experience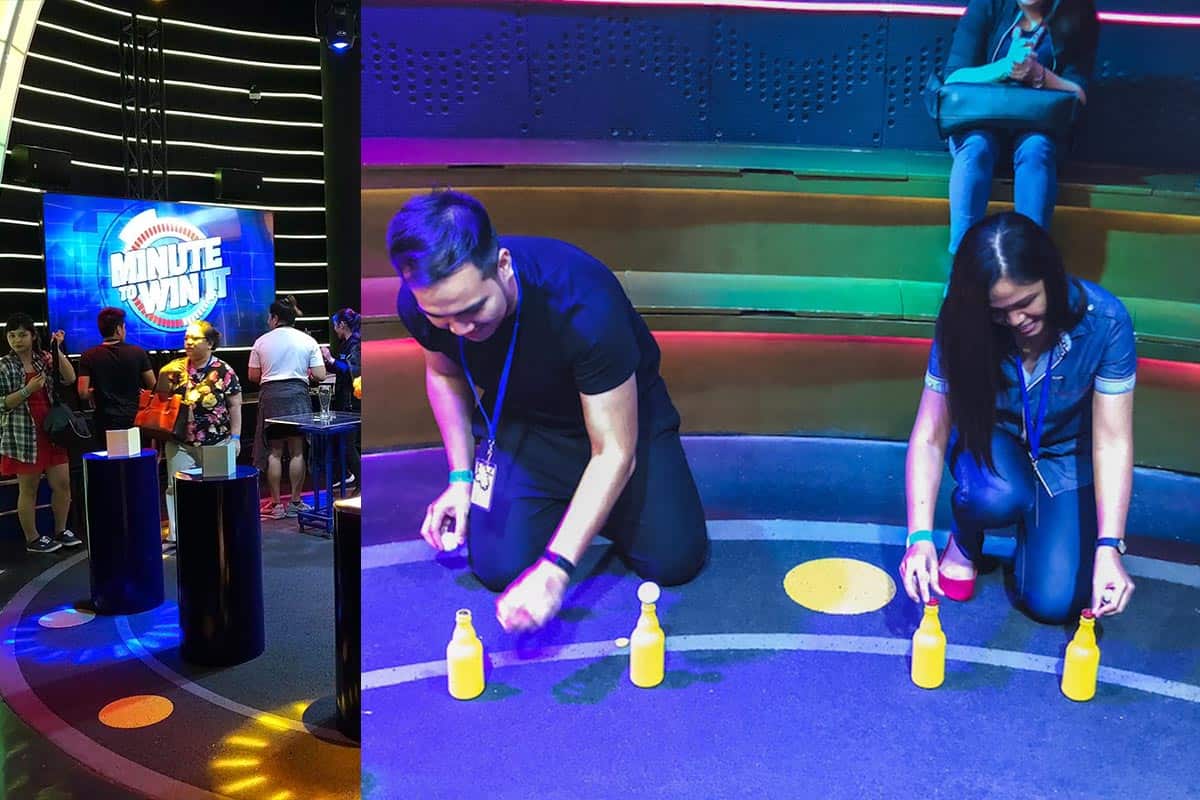 Beat the other three challengers as you accomplish each of the three tasks before the time is up and be the Last Man Standing. See if you can finish the Ultimate Minute to Win It Challenge. Exciting prizes await the winners.
Activity duration: 10-15 minutes
---
The Voice – Open Mic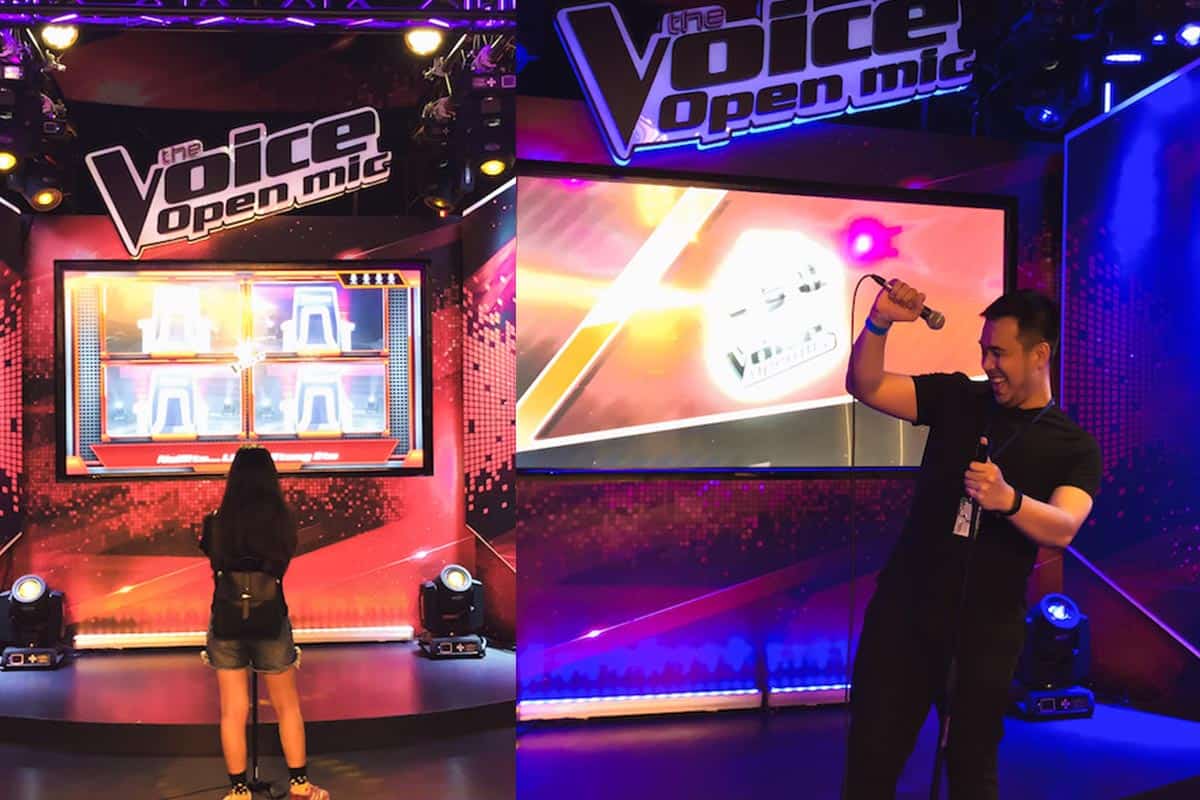 Sing your heart out and see who among the four celebrity judges will turn for you. Is it Sarah, Bamboo, Sharon or Lea? Or will you be a four-chair turner? Choose a song, rehearse it backstage, and sing your heart out to impress the judges.
Activity duration: 15-20 minutes
---
Star Lab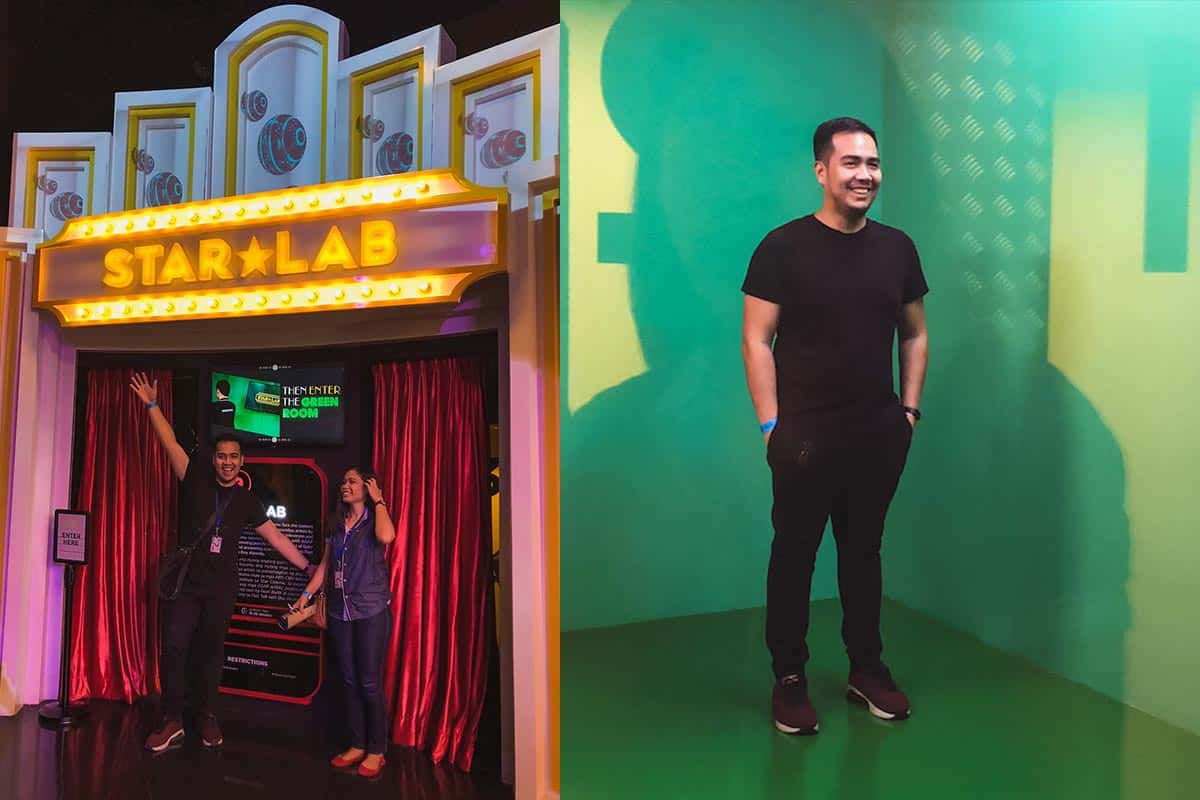 Sing with your favorite ASAP star, answer difficult Fast Talk questions with Boy Abunda (GP, PG or SPG), act funny and witty with the kids of Goin' Bulilit or act out famous movie or teleserye scenes with your favorite actors/actresses.
Activity duration: 15-20 minutes
---
Kapamilya Theater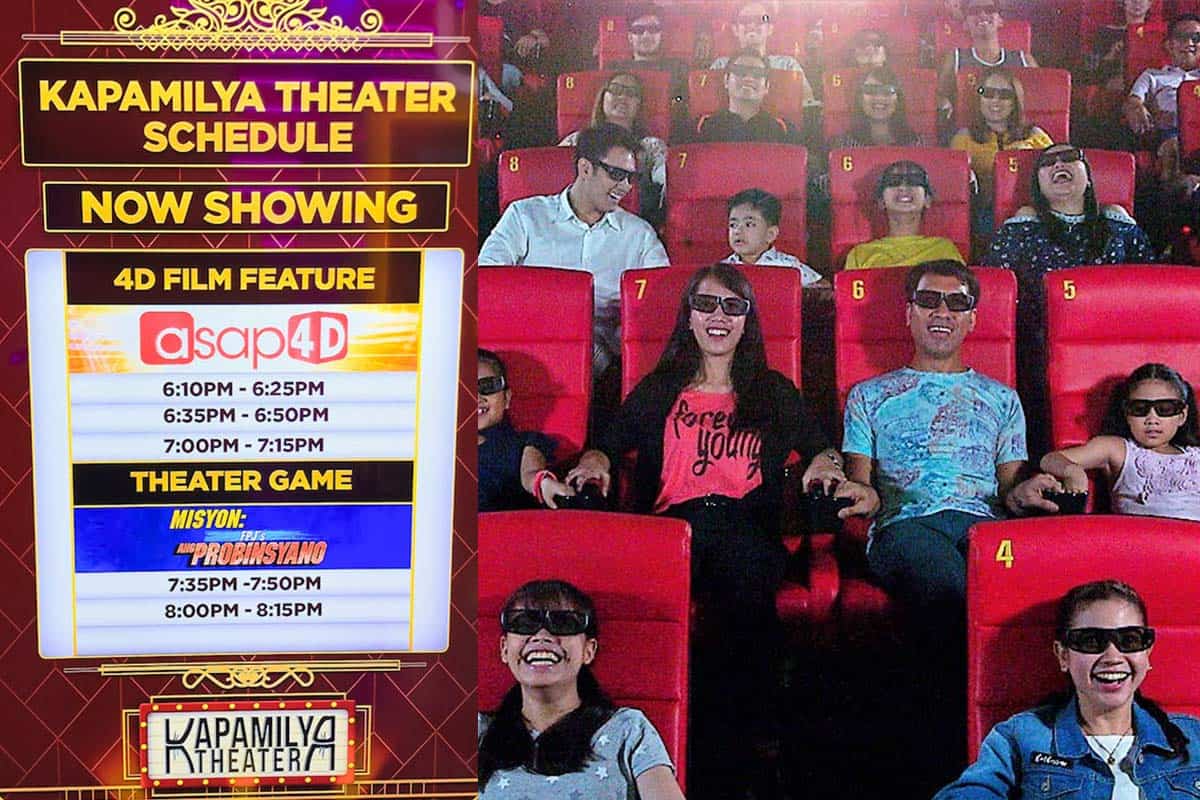 This is an 80-seater 4D theater that will let you experience watching featured shows and musicals or play interactive games with other people.
During our visit, the shows were ASAP 4D and FPJ's Ang Probinsyano.
Activity duration: 15-20 minutes
---
Action Academy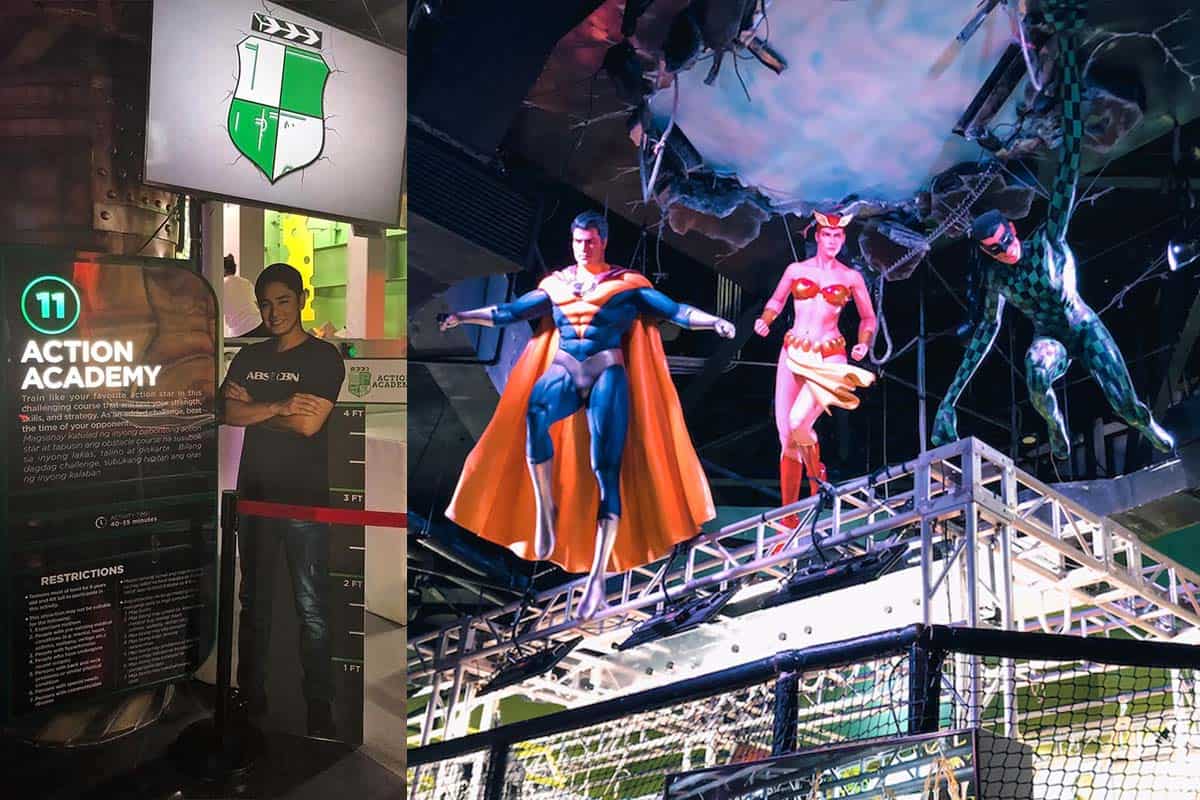 If you are into fitness and physically challenging activities, this one is for you. Experience being trained like your favorite Kapamilya action stars like Cards Dalisay. Finish the obstacles and outplay the rest of the trainees.
Note: There's a 4-ft height requirement for this attraction. It can accommodate 20 people per round.
---
ARX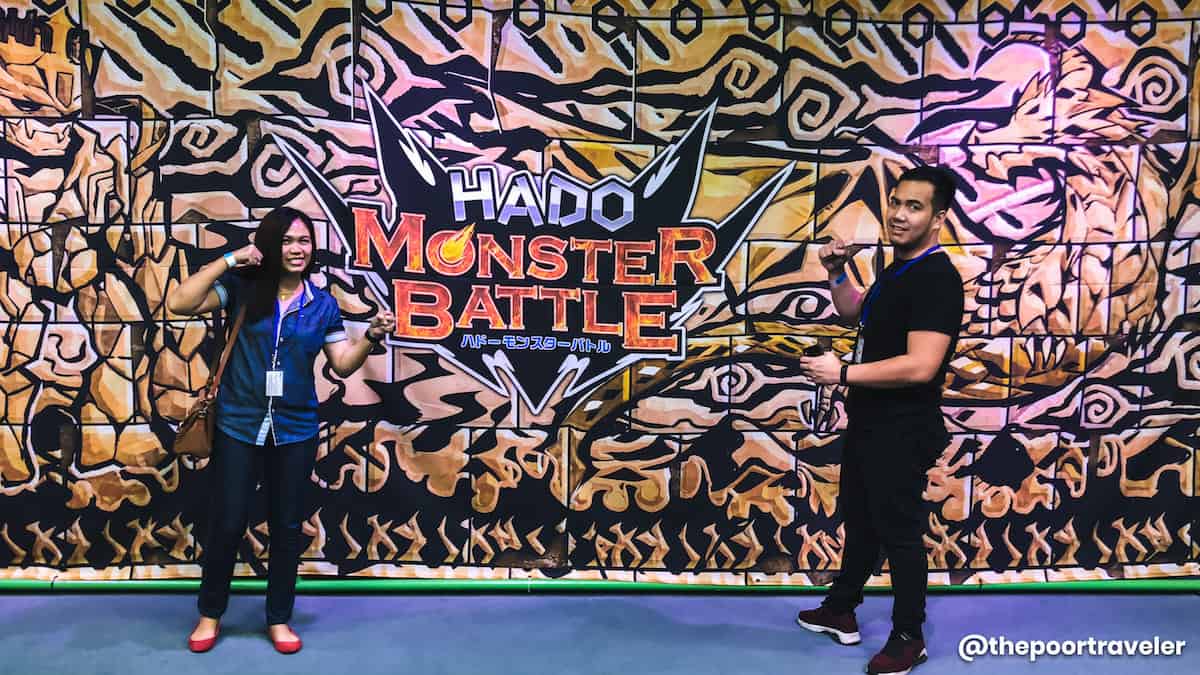 Defeat the enemies/monsters in this augmented reality experience. Strike, duck, and defeat The Boss! This attraction can accommodate a maximum of four persons. Activity duration: 10-15 minutes
---
Other Attractions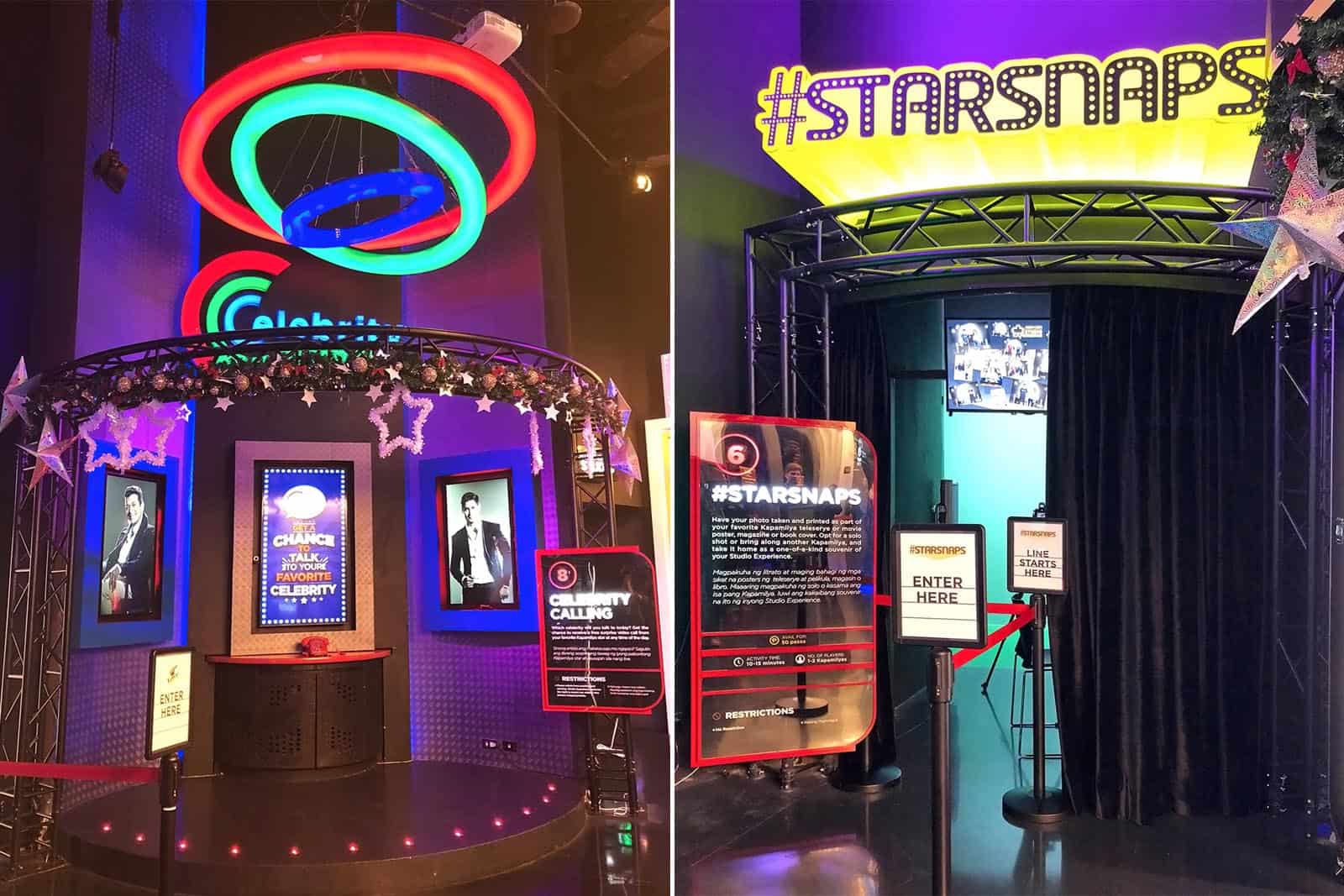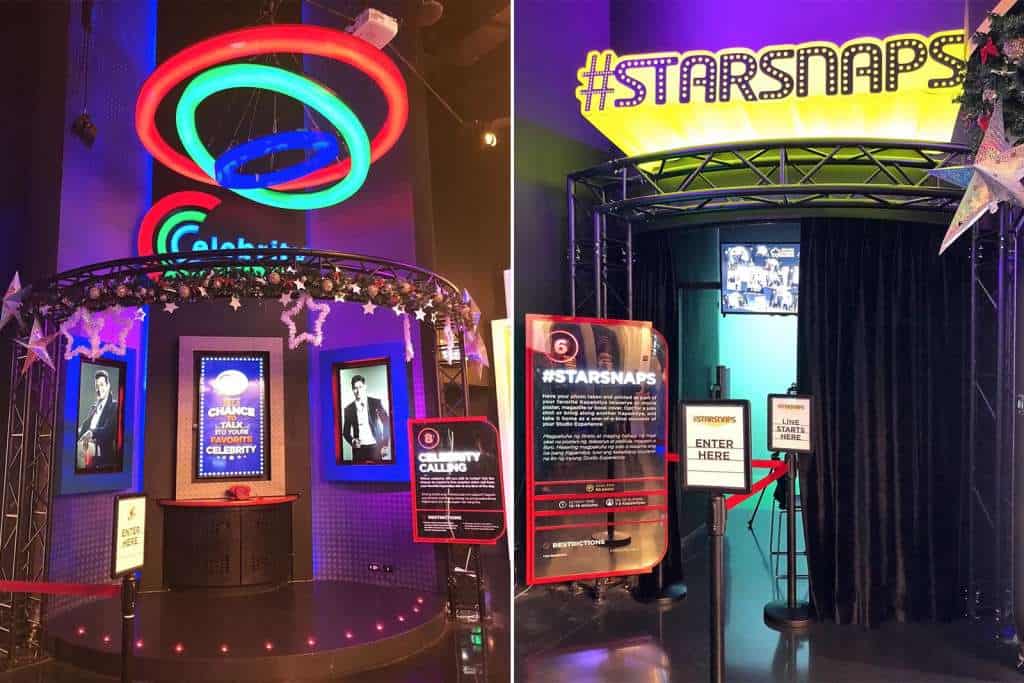 Superheroes Playground. This attraction is for kids 12 years old and below. Finish the obstacles and meet new friends! Note: Children must wear socks. Those eight years old and below need adult supervision. Activity duration: Maximum of 45 minutes per tap.
Celebrity Calling. Get a chance to talk and have surprise video call from the Kapamilya Stars themselves! There's no definite time for the video calls. Stay alert.
#Starsnaps. No need to photoshop yourself with the Kapamilya artists as you get your photo taken here and printed to make it appear like you are part of the movie or teleserye posters, magazine covers and more! The booth can take a maximum of two persons at a time. Note: You need to pay extra P50 for every printed photo.
Star Catcher. If you're lucky, you will get Kapamilya artists' memorabilia or autographed items. Note: You need to pay extra P25 per attempt.
Walk of Fame. Feel like a celebrity with photographers taking snaps of you as you enter the studio.
Heritage Hall. Learn more about the history of ABS-CBN as you browse through the old-school broadcasting equipment and vintage memorabilia. Dominating the whole space is one of the network's iconic symbol, the Millennium Transmitter.
---
What are the best attractions?
According to the official website, the top picks are the following:
Action Academy
The Voice Open Mic
Pinoy Big Brother Breakout
But during our visit, Pinoy Big Brother Breakout and Minute to Win It: The Experience seem to be the most popular.
However, we think It's Showtime: Director's Booth and Minute to Win It: The Experience are the most fun.
---
How can I maximize my time in the studio city?
As the shifting aims to ensure that everyone gets to enjoy most of the attractions, if not all, just being on time for your preferred shift will give you enough time to savor the experience. You may want to rank the attractions and go straight first to the ones that are on top of your list.
It's also wise to prioritize the most popular ones if you see that there are little to no line.
Participate and take on all the challenges. Don't be shy. It will be fun!
---
How long do I have to wait in line?
Each attraction lasts for a specific period of time. You can check the information board that can be seen near each attraction's entrance/facade.
---
Where to eat inside Studio XP?
Unlike most amusement parks, the food inside Studio XP is very affordable, considering that the main ingredient is organic. Heroes Burger is inspired by the classic Pinoy Komiks superheroes. It offers these six organic burger meal options: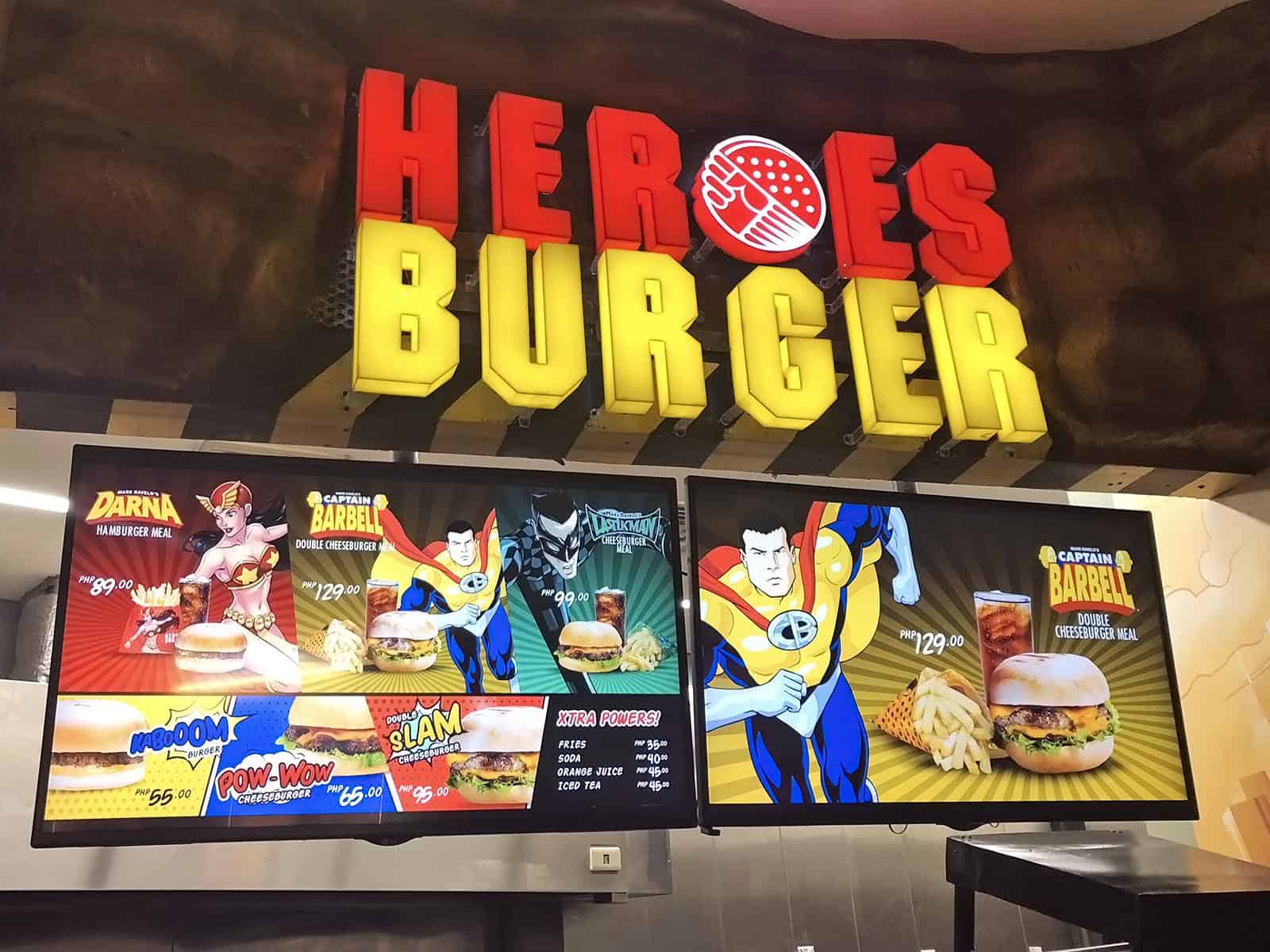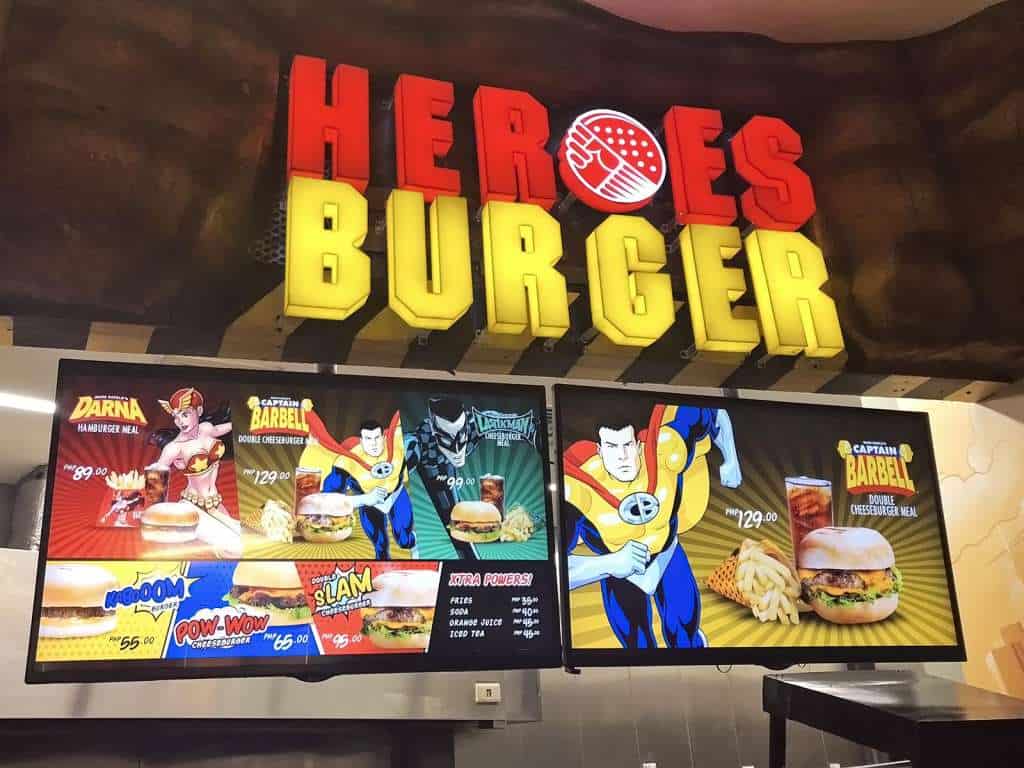 Kaboom Burger – P55
Pow-Wow Cheeseburger – P65
Double Slam Cheeseburger – P95
Darna Burger Meal – P89
Lastikman Cheeseburger Meal – P99
Captain Barbell Double Cheeseburger Meal – P129
All three combo meals (Darna, Lastikman, and Captain Barbell) include french fries and drinks. Heroes Burger has a takeout counter that is accessible to the people outside the Studio XP. It's situated beside the ticketing counter.
---
Can I bring my own food inside the studio city?
Outside food and drinks are not allowed inside. If you want to eat outside, do it before and after your preferred shift. Reminder: Once you tap to exit, you cannot go back inside. You need to reload again if you wish to enter again.
---
Where can I buy souvenirs?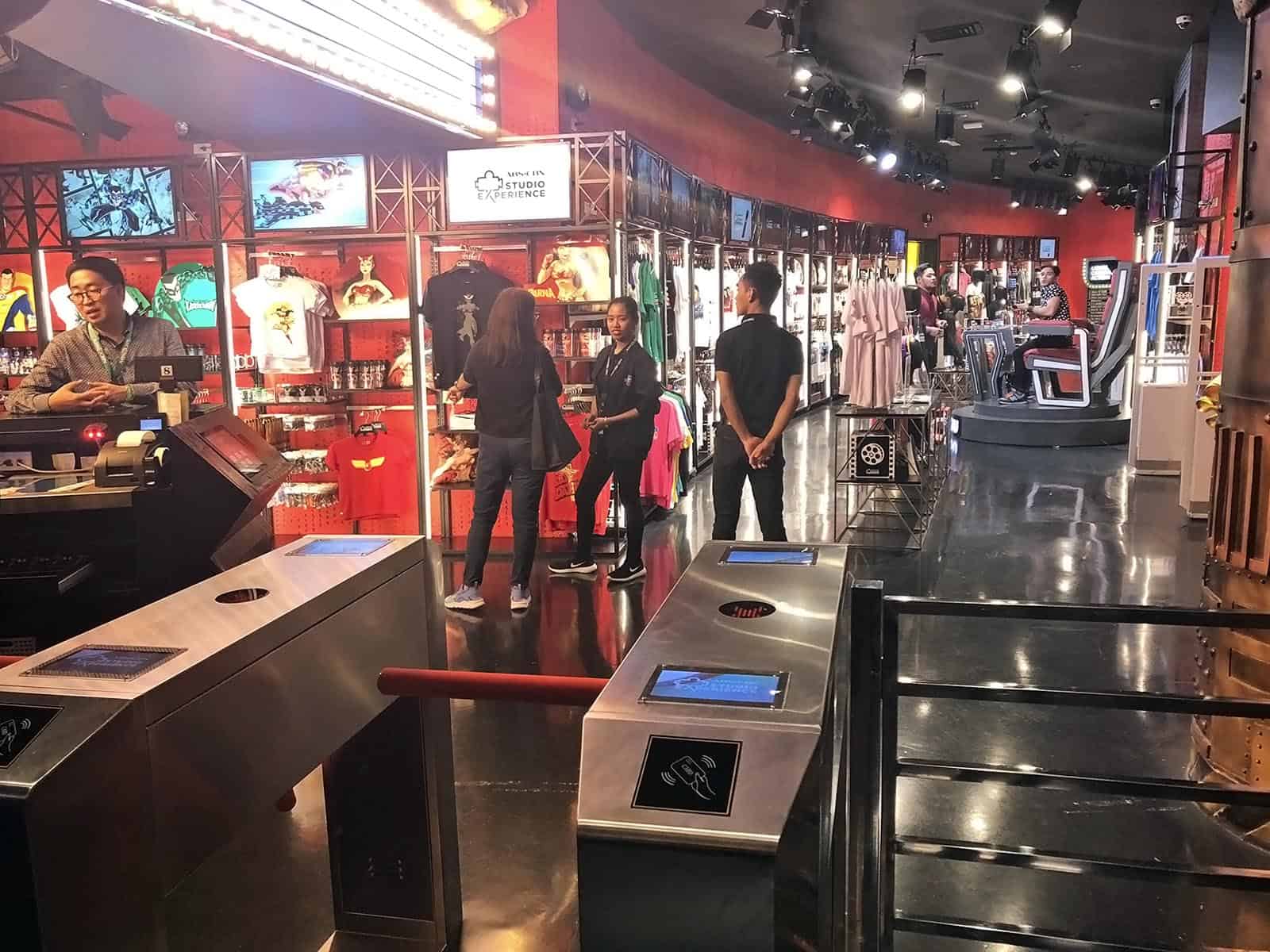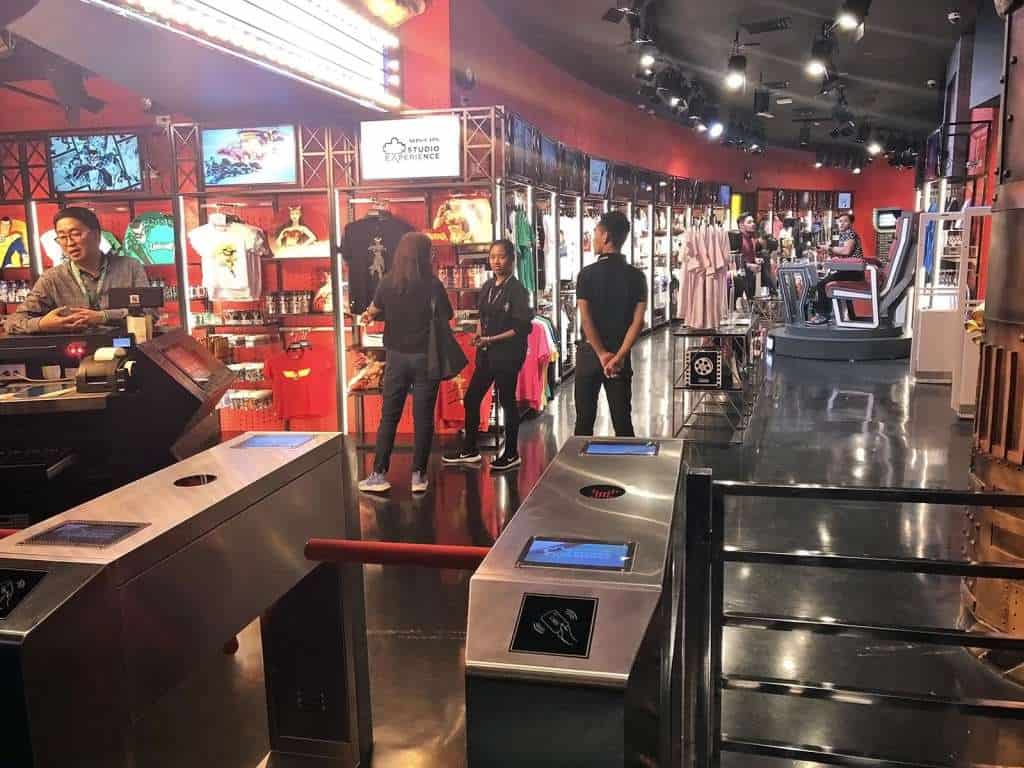 The ABS-CBN Studio Experience has the Retail Studio greeting Kapamilyas/guests right at the entrance. You can buy Kapamilya-themed merchandise and other limited offers before or after the studio experience.
---
Other Tips
Wear comfortable clothing.
Charge your phone or bring a power bank. Have an extra battery for your camera. You don't want to miss the opportunity to snap those fun moments.
Keep your XPass with you. It's yours. Bring it whenever you want to experience the studio city again. You just need to reload it. If you forgot to bring it with you on your next visit, you have to purchase another card.
---
Reminders
Outside food and drinks are not allowed inside the park.
Please follow the rules and guidelines.
Fall in line and wait for your turn. Be courteous and respect other people's time and space.
Parents and adults should look after the children while inside the studio city.
Keep an eye on your belongings.
More Tips on YouTube ⬇️⬇️⬇️