If Southeast Asia Backpacking is a college degree, Bangkok is your 101 course.
Smack at the heart of Thailand, Bangkok is widely regarded as the epicenter of the backpacking culture in Southeast Asia. First of all, it is cheap, one of the cheapest travel hubs in the world. Many other destinations in ASEAN can be easily accessed from Bangkok: Vientiane is just a bus-ride away. Siem Reap can be reached within the day. Hence, the tired backpacking trail in the region often begins and ends here. If you think this backpacking thing is a game, Bangkok is Level 1. It only gets harder from here, but you wouldn't even notice because Bangkok would subtly prepare you for it.
And on top of it all, it is also tourist-friendly. Locals are used to tourists, and scams notwithstanding, it is relatively safe. Truly, Bangkok is an ideal destination for first-time travelers.
And my God, don't get us started with the food. In 2012, we first visited Bangkok as part of a longer backpacking journey. We have returned three times since, and it's mostly because of its cuisine!
---
WHAT'S COVERED IN THIS GUIDE?
Bangkok: Asia's Backpacking Capital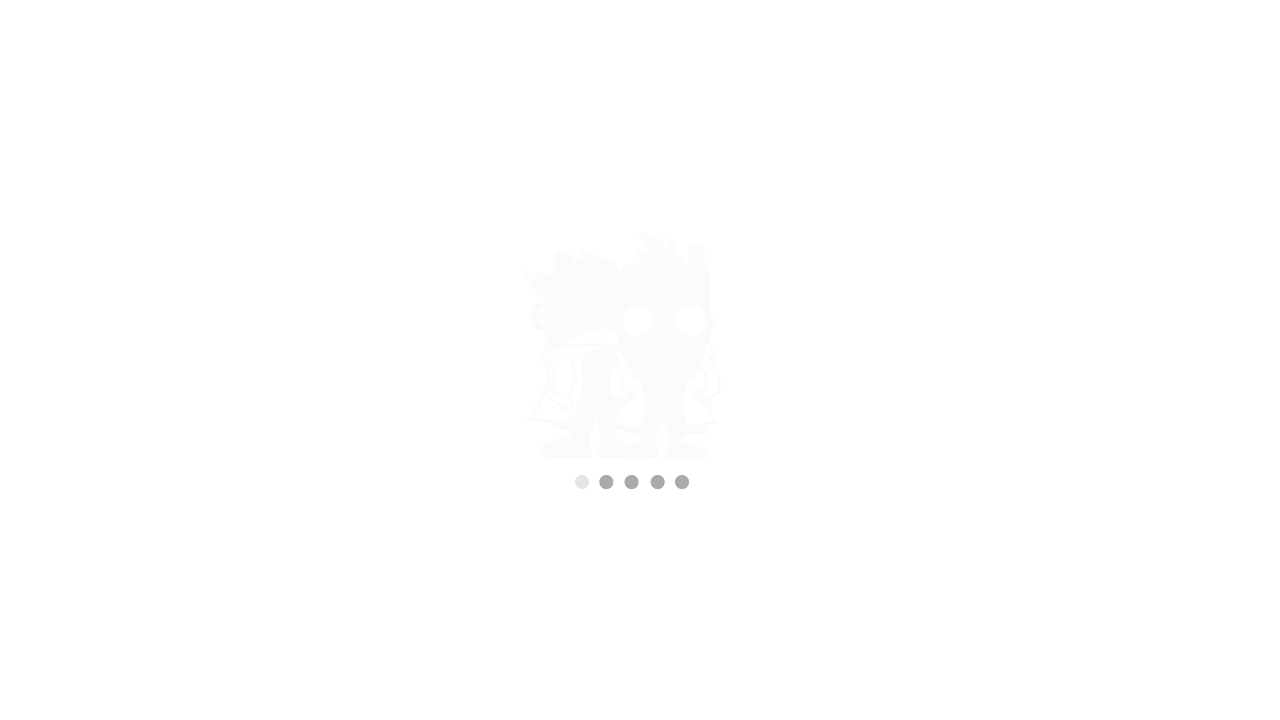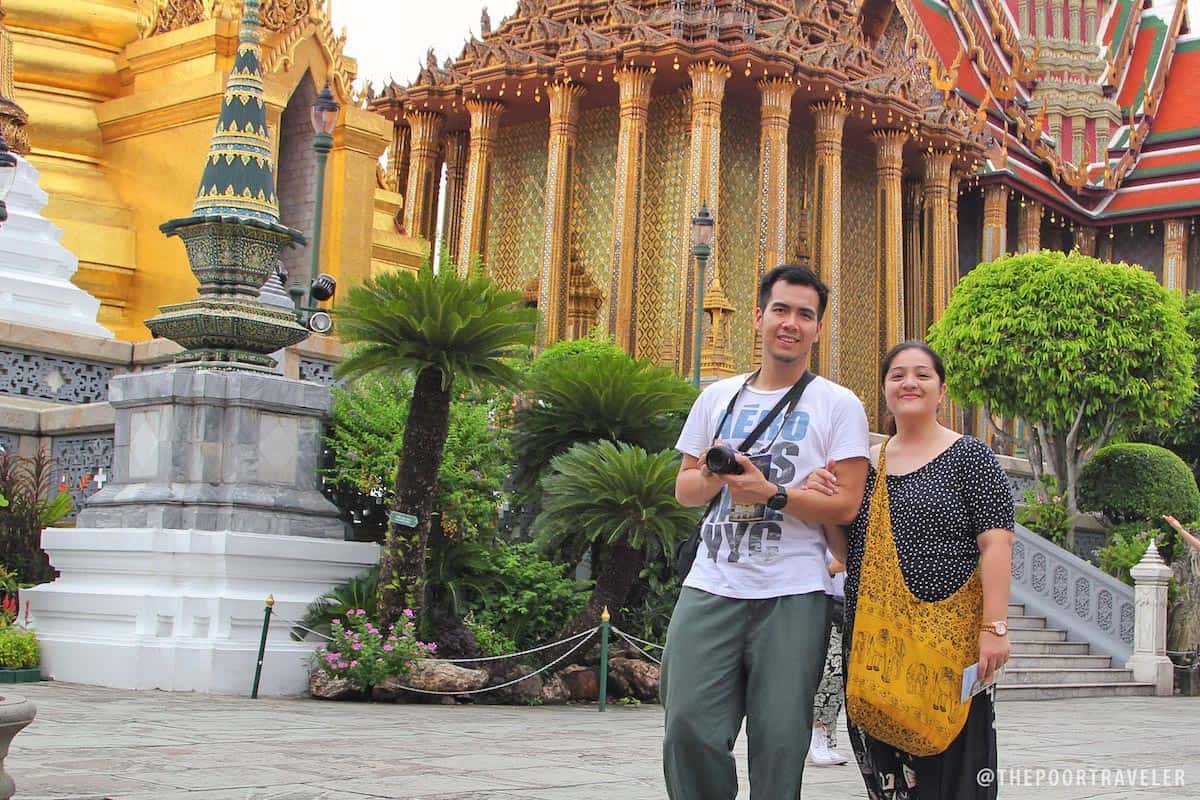 The capital of Thailand, Bangkok is the commercial, economic, and political center of the country. It is a wild, highly developed third-world metropolis but is still very much in touch with its past. Bangkok's history as the Thai capital began in 1782, when King Rama I had the people move south following the fall of Ayutthaya in 1767. Bangkok lies at the mouth of the Chao Phraya River, seen as a very strategic military location back then. It was also King Rama I who ordered the construction of the Grand Palace complex and many other temples, which remain standing until today.
Here are a few more facts you need to know:
Language: Thai. Their language can be quite daunting to non-native speakers, especially its lengthy words and tongue-twisting pronunciations, but as with every other language, it only intimidates in the beginning. English isn't widely spoken, but what the locals lack in English fluency, they make up for with their friendly attitude toward tourists.
Currency: Thai Baht (THB, ฿). THB100 is roughly USD 2.95, EUR 2.58, PHP 149 (as of July 2017). There are a lot of money changers around the city, but most of them have poor rates, especially those at the airport. Trust me. I made that mistake and lost a lot in the conversion. If you really need to do so at the airport, exchange only a little and just find a SuperRich Thailand branch when you get to the city. SuperRich has the best rates.
Modes of payment: Cash. Although some restaurants and hotels accept credit cards, smaller establishments prefer cash.
Electricity Info: 220V. The most common socket type accepts both two flat or two round pronged type.
---
Best Time to Visit Bangkok
Bangkok could've been a year-round destination if it weren't for the bouts of rain and flooding problems, which is why it is best to avoid the wettest months.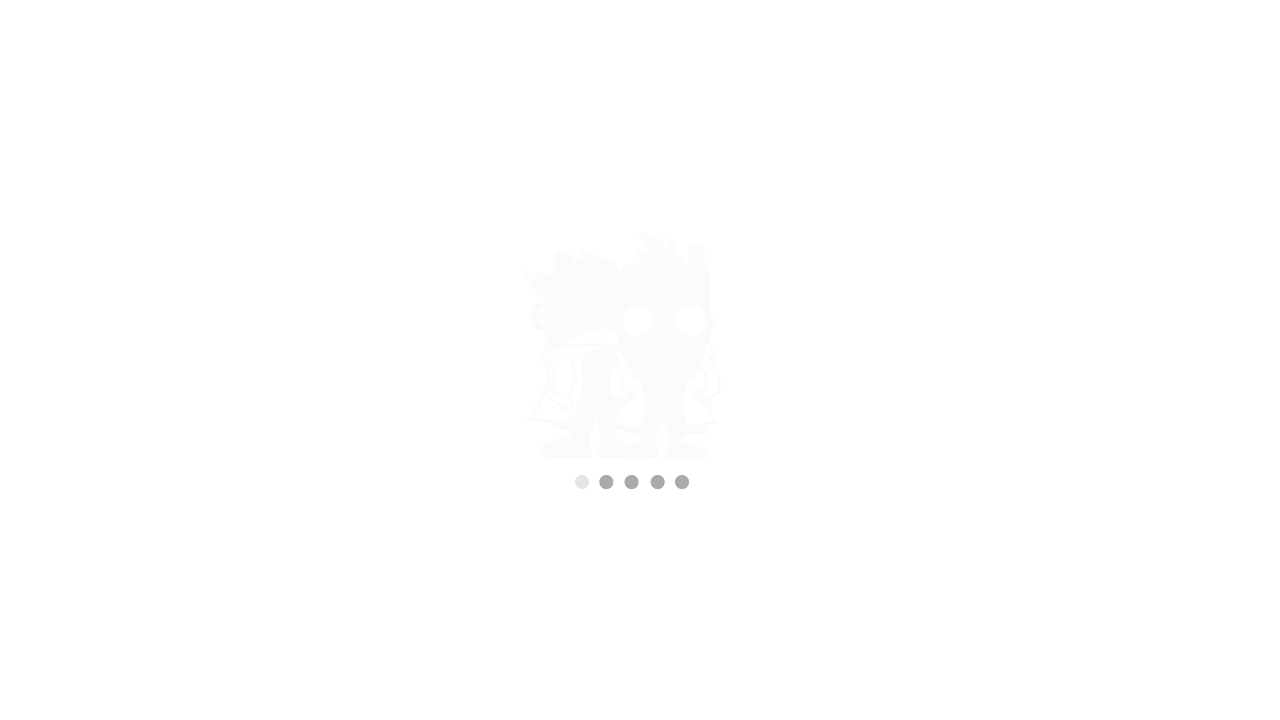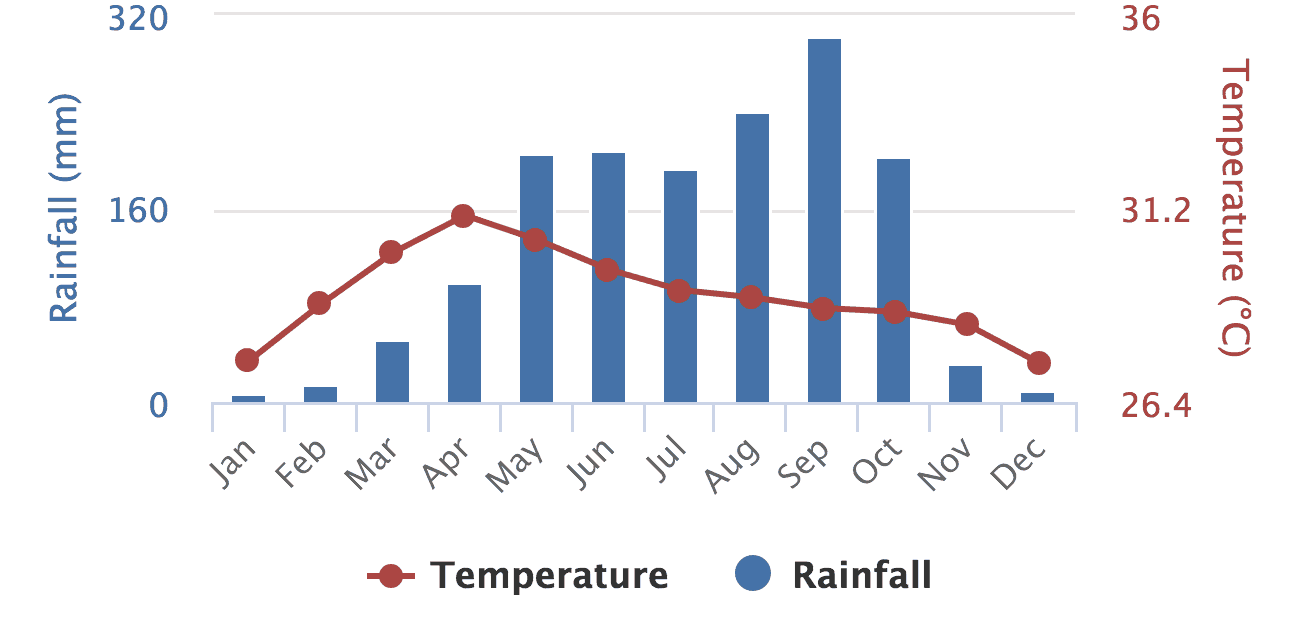 Rainy season is from May to October, but the wettest months are September-October. We have tried traveling to Bangkok in January, July, September, and October, and we can tell you that the precipitation level can definitely affect your overall travel experience. We've been stranded in some sites because of torrential rains and flooding and ended up wasting much of our time.
The peak season, which has the pleasant weather, begins in November and ends in April, during Songkran Festival (Thai New Year, April 13-15). But yes, prepare to share the city with millions of other tourists.
---
How to Get to Bangkok
Bangkok is one of the busiest and most connected cities in the world. If you're living in a major city, chances are, there's a direct flight from where you are to Bangkok.
The city is served by two airports: Don Muang Airport, which was the main airport until 2006, and the new Suvarnabhumi Airport, which is now the primary gateway, used by all Thai airlines except AirAsia, Nok Air, and Orient Thai. If you're coming from Manila, you're most likely using Suvarnabhumi Airport.
Manila to Bangkok
If you're flying from Manila, the most cost-efficient nonstop options are Cebu Pacific Air and Philippine Airlines. Cebu Pacific has lower base fares, but note that Philippine Airlines already has 30kg check-in baggage allowance and other add-ons included in their published rates. Cebu Pacific's standard rates include 20kg baggage allowance.
Here are sample roundtrip rates: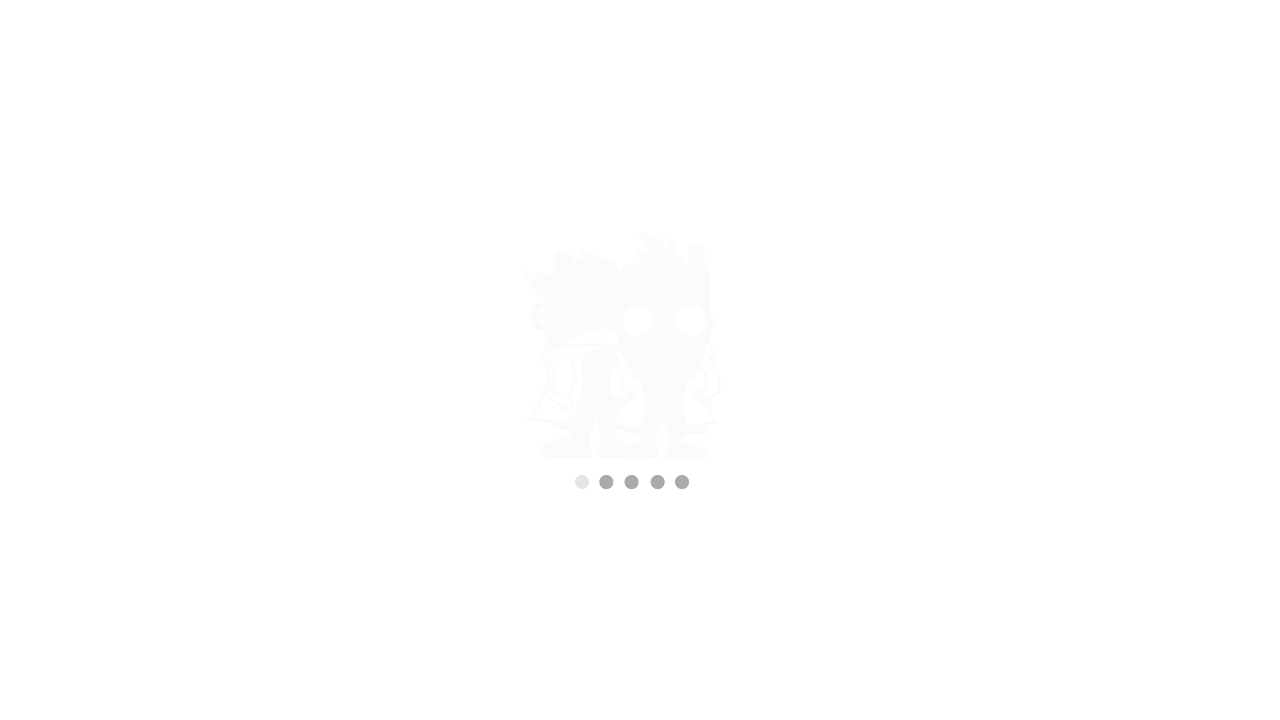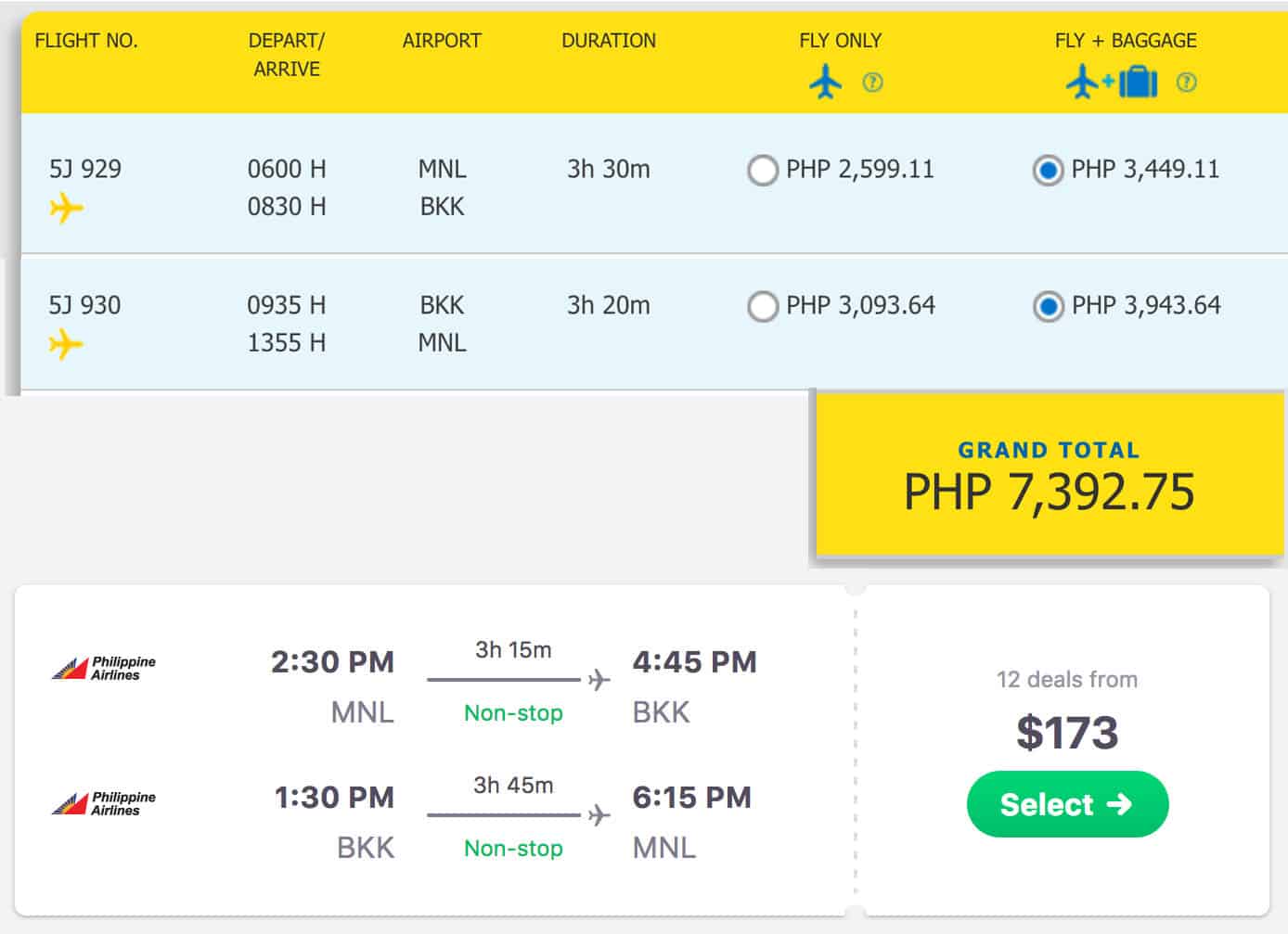 However, it's not uncommon to find roundtrip fares for less than P5000 during seat sale!
Singapore to Bangkok
Scoot and AirAsia offer the cheapest flights to Bangkok from Singapore.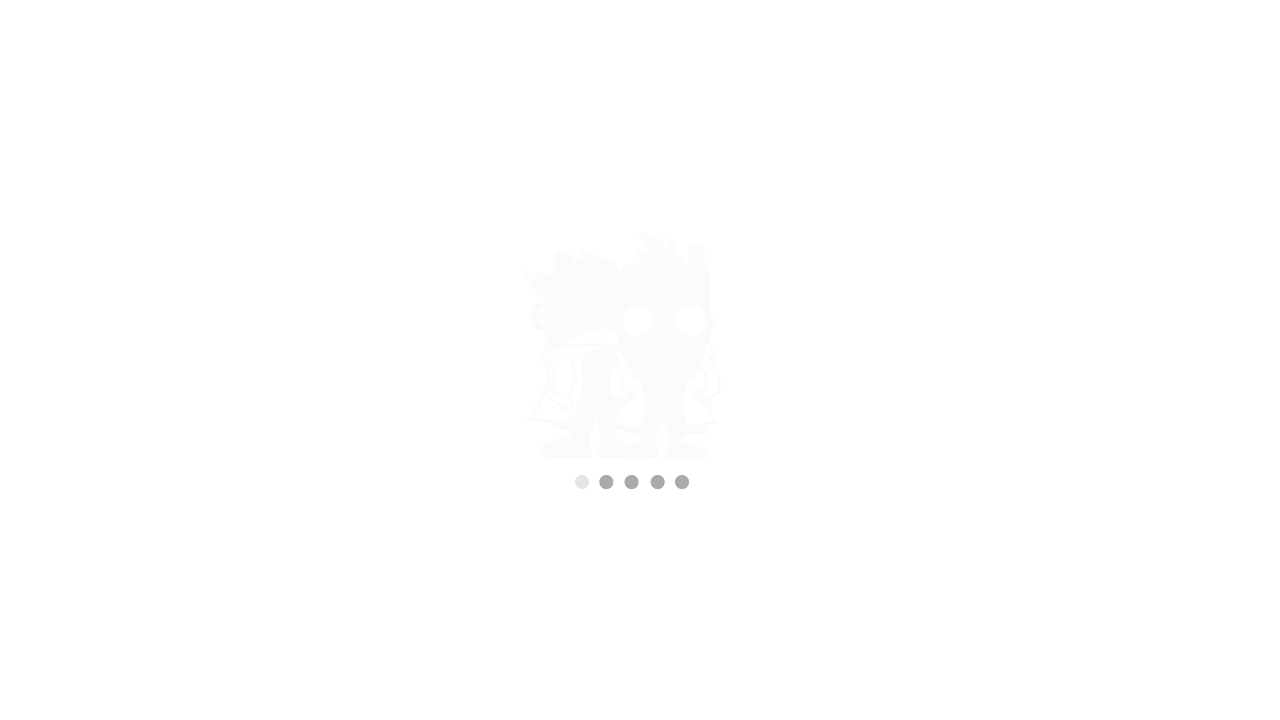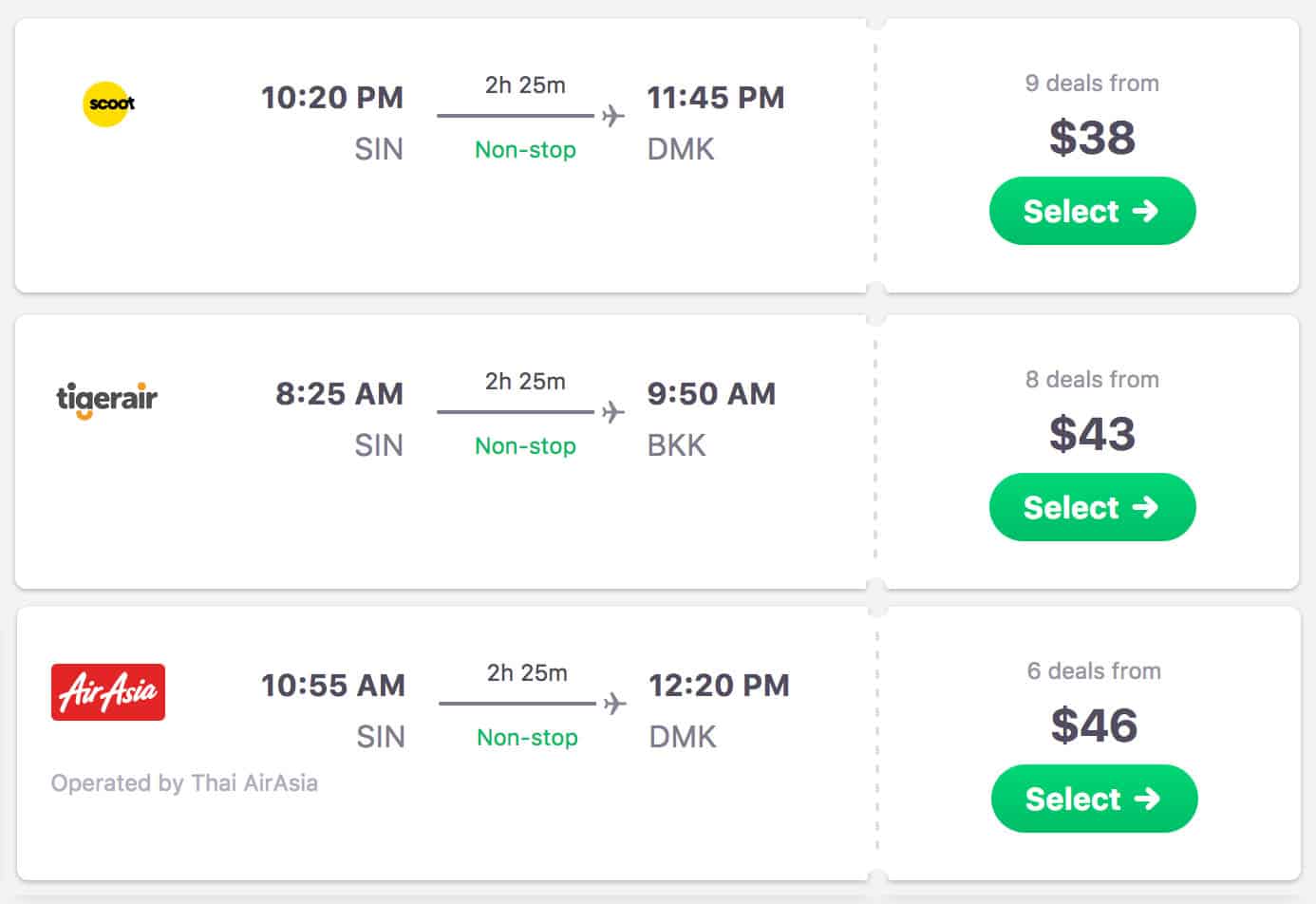 Kuala Lumpur to Bangkok
If coming from Kuala Lumpur, your best bets are AirAsia, Malindo Air, and Malaysia Airlines.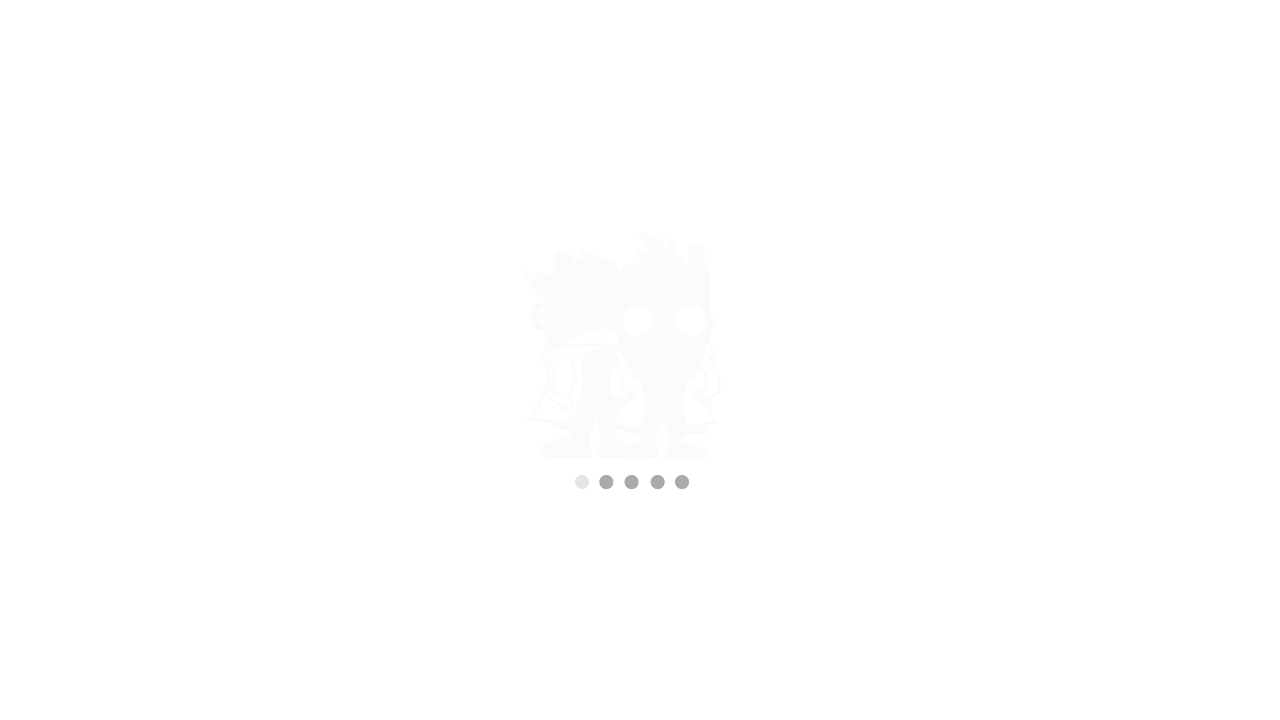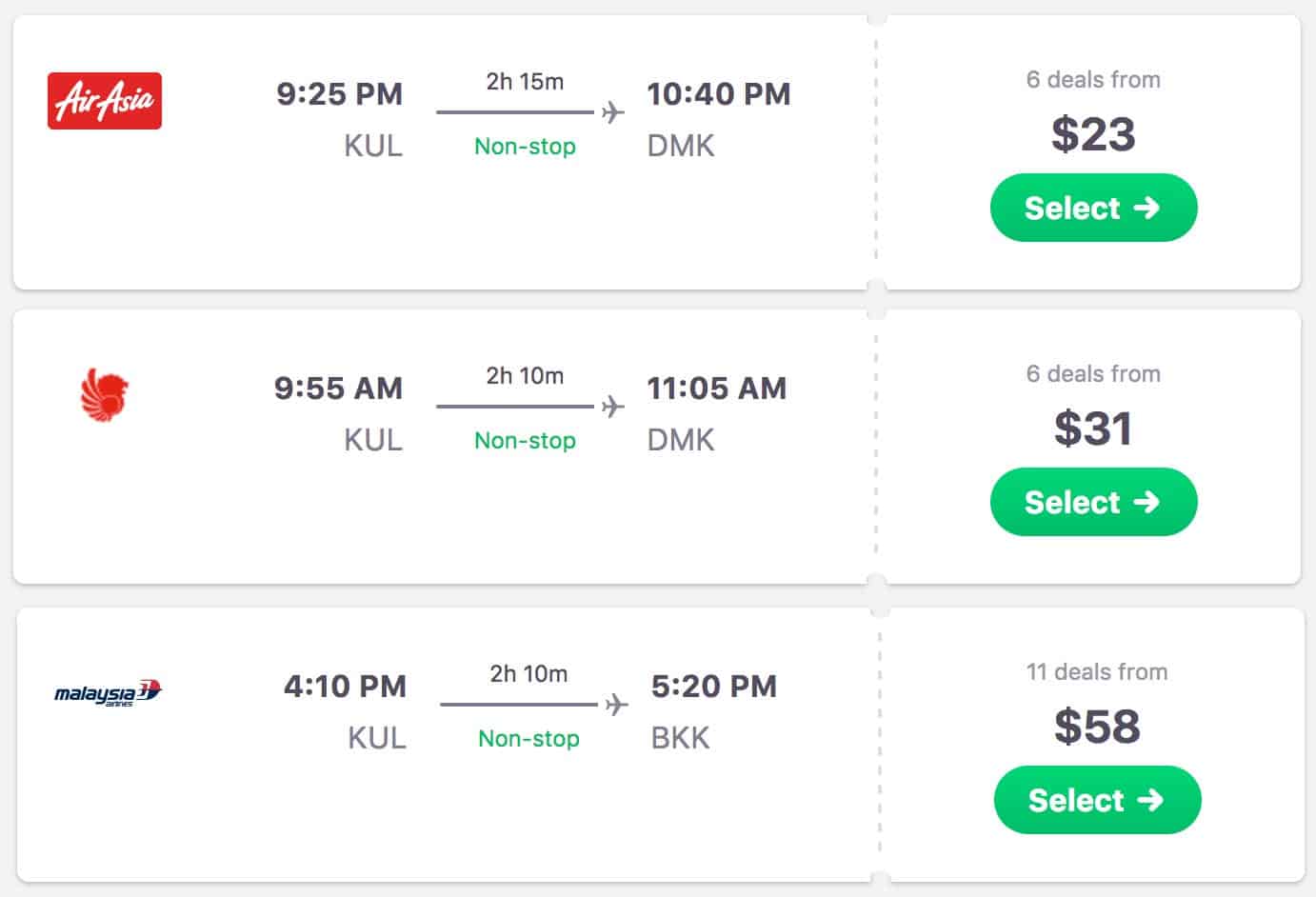 ---
How to Get from Suvarnabhumi Airport Airport to Bangkok City Center
Suvarnabhumi Airport is situated 30km from the city center and can take 45 minutes to 2 hours, depending on traffic.
The two most popular ways to get to the city center are via Airport Rail Link + BTS and by taxi.
By Airport Rail Link
This is the fastest way to get to the city proper because you'll be dodging Bangkok's infamous traffic jams. You can find the station at the basement of the airport's passenger terminal. There's a train every 15 minutes from 6am to 12 midnight. It's connected to the city's BTS Skytrain at two stations: Makkasan (฿35) and Phayathai (฿45), the last station. The journey takes around 25 minutes.
If you're staying in Silom area, you can connect at either station.
The Makkasan connection will take longer but is easier because there's only one transfer involved. At Makkasan Station, just switch to the MRT Blue Line (bound for Hua Lumpong) at Petchaburi Station and alight at Silom Station.
The Phayathai connection requires two transfers to get to Silom. At Phayathai, transfer to BTS Sukhumvit Line (bound for Bearing) and get off at Siam Station. Switch to BTS Silom Line (bound for Bang Wa) and alight at Saladaeng Station.
If you're staying in Khao San, you can get off at any station and just take a taxi. Fare shouldn't exceed ฿60.
By Taxi
Don't be too scared to take a cab. They're still cheap by international standards, although you must always insist on using the meter.
At the airport, follow the signs that reads Public Taxi. They're aplenty. They will lead you to the first floor of the airport (below the Arrivals floor). this is where you'll find ordinary metered taxis. Just fall in line and when you reach the desk, tell the staff your destination. You will be given a ticket with two copies: one for the driver, one for yourself. You will be charged a ฿50 surcharge on top of the meter.
If the traffic isn't so bad:
Travel time: around 30-40 minutes
Fare: ฿250 + ฿50 surcharge + toll
If traffic is normal (which is bad, lol):
Travel time: around 45 minutes to hours
Fare: ฿300-$350 + ฿50 surcharge + toll
Expressway tolls are at ฿50 and ฿25. The ฿50 surcharge is PER RIDE, not per person.
---
Where to Stay in Bangkok
For budget travelers, Khao San Road and Silom Road offer the cheapest accommodations. Khao San is the backpacking center and has a very festive vibe with lots of street food, restaurants, and bars. Its popularity among travelers also triggered the mushrooming of scams here. There is no train station around.
Silom is the business and financial district of Bangkok. There are malls, shops, and night markets in its inner alleys. The famous (or infamous, depending on how you look at it and what you intend to do, haha) Pat Pong is also located around the corner. The best part is that it has its own train station that links it to rest of the city.
I was able to try three budget hotels in Silom: Sunflower Silom Place, Nantra Hotel, and Smile Society. You can read my reviews here.
But for crowdsourced ratings, here are the top-rated properties according to online users (as of July 2017).
Top Budget Hotels in Bangkok

Aster 9 House
84/8 Sukhumvit 33, Klongtoeynua, Wattana, Bangkok

Nap@Pan Bangkok
50/25 Pan Road, Silom
CHECK RATES

Folk Poshtel Bangkok
2/2 Soi 19 Silom Bangrak Bangkok, Silom, Bangkok
CHECK RATES

Villa Mungkala
25 Trok Silp, Dinso Road, Bawoniwes, Pranakorn, Khaosan, Bangkok
CHECK RATES
Top Hostels and Dorms in Bangkok

Been Hostel Ratchathewi
744/23, Phayathai Rd., Thanon Phetchaburi, Ratchathewi, Siam, Bangkok
CHECK RATES

Augusta
133 Soi Thong Lo 7, Klong Toey Nua, Wattana, Sukhumvit, Bangkok
CHECK RATES

The Quarter Bangkok Poshtel & Coworking
501/1 Petchburi Road Phayathai Ratchathewi, Pratunam, Bangkok
CHECK RATES

Poshtel
55/21-23 Phayathai Road., Thanon Phayathai, Rajthewee, Bangkok
CHECK RATES
---
Internet Connection in Bangkok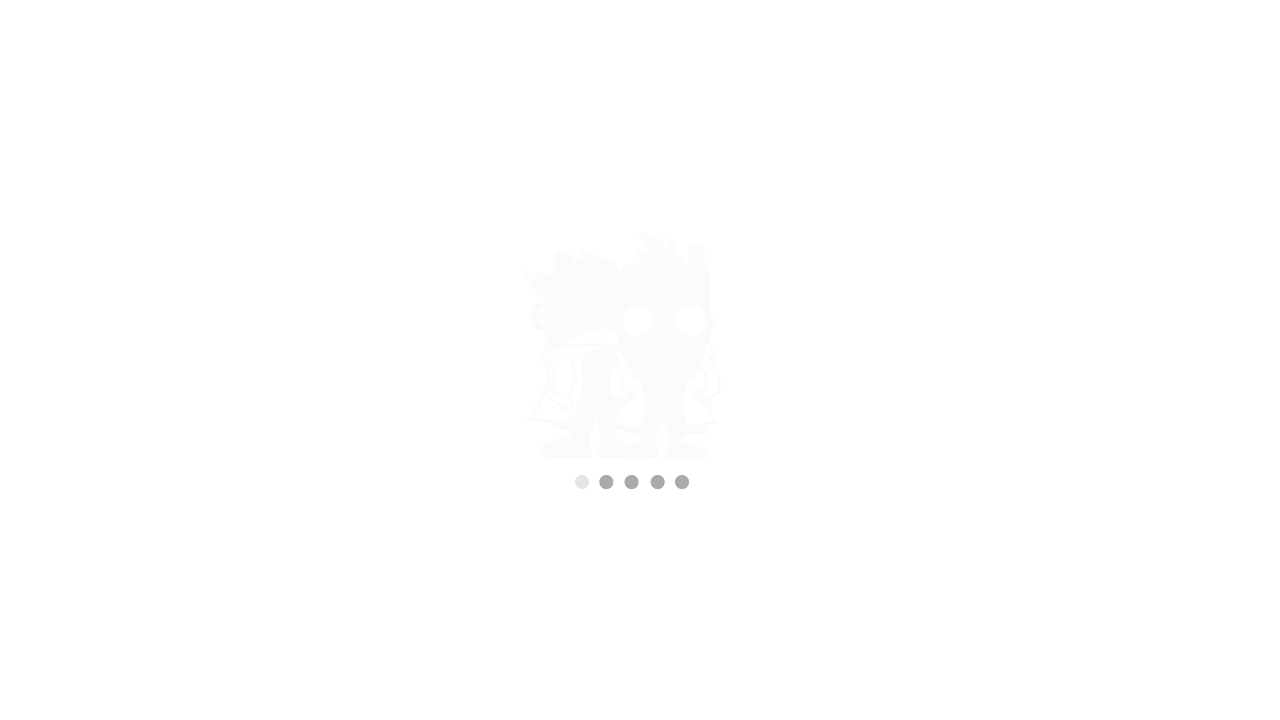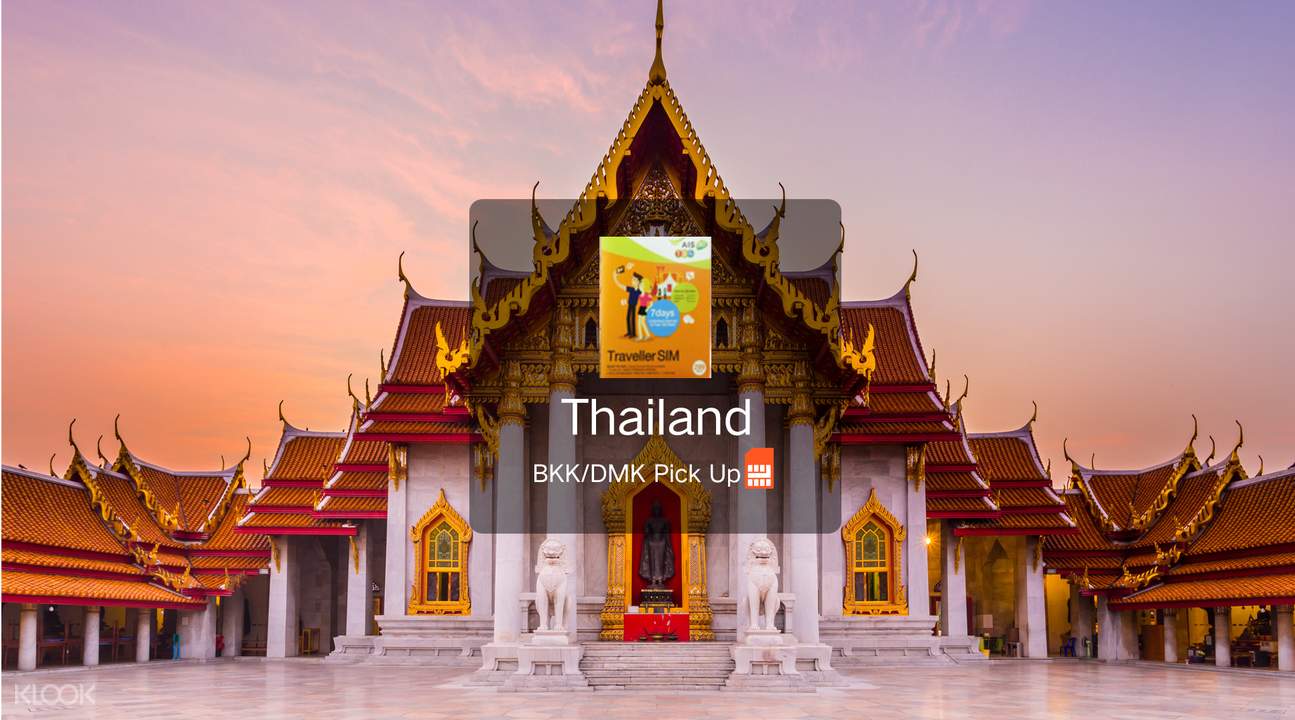 You have two options: 4G Pocket Wifi and 3G/4G Sim Card.
4G Pocket Wifi
You'll find many pocket wifi rental booths around Bangkok, but if you want to stay connected from the get-go, you can reserve one in advance via Klook and just pick it up at the airport. Klook's 4G Pocket Wifi provides hi-speed internet provided by AIS that can be used anywhere in Thailand.
Connect up to 10 devices at once, which is great if you're traveling with a group because you could just split the cost.
Pick up and drop off at a 24-hour booth at Suvarnabhumi Airport or Don Muang Airport, so make sure you get it upon arrival.
Inclusive of a power bank that can last 6-8 hours on top of the 8-10 hour battery life of the WiFi device.
RESERVE HERE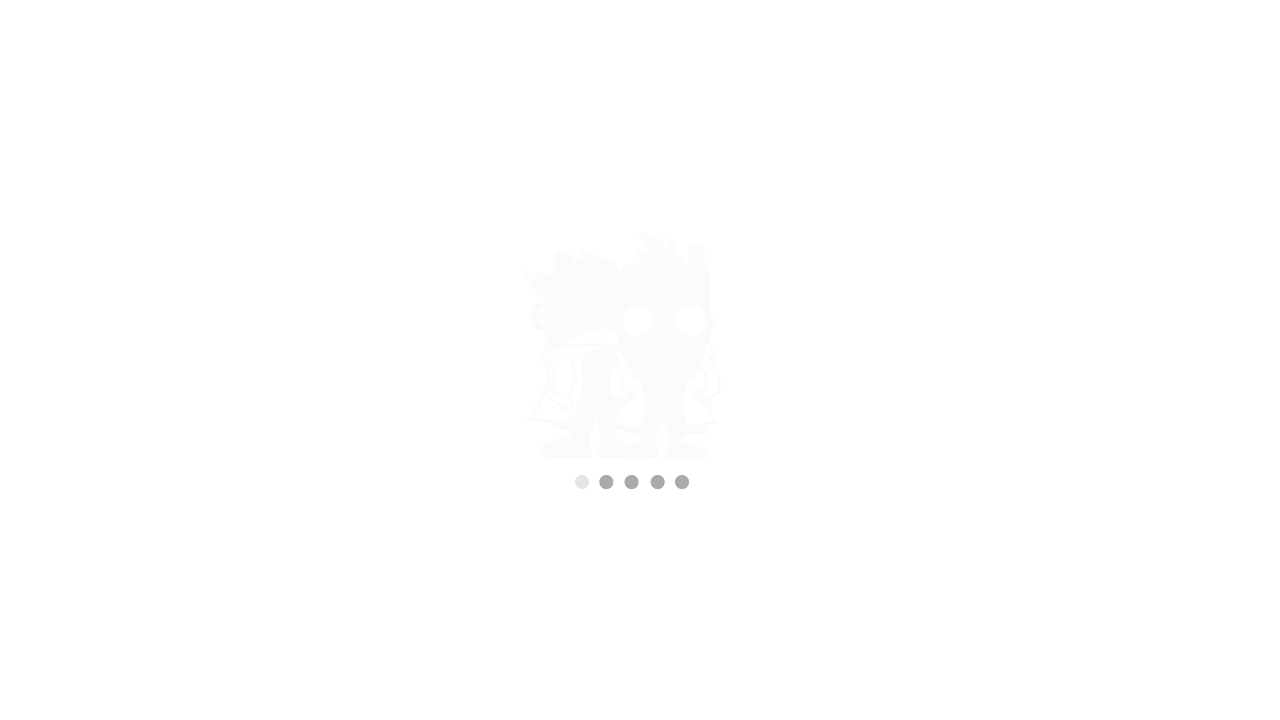 3G/4G Sim Card
Klook's Local 3G/4G SIM card allows internet connection anywhere in Thailand.
Pick up at Suvarnabhumi Airport or Don Muang Airport.
Unlimited data for 7 days anywhere in Thailand (64kbps after the first 2.5GB)
Inclusive of THB100 call credits
RESERVE HERE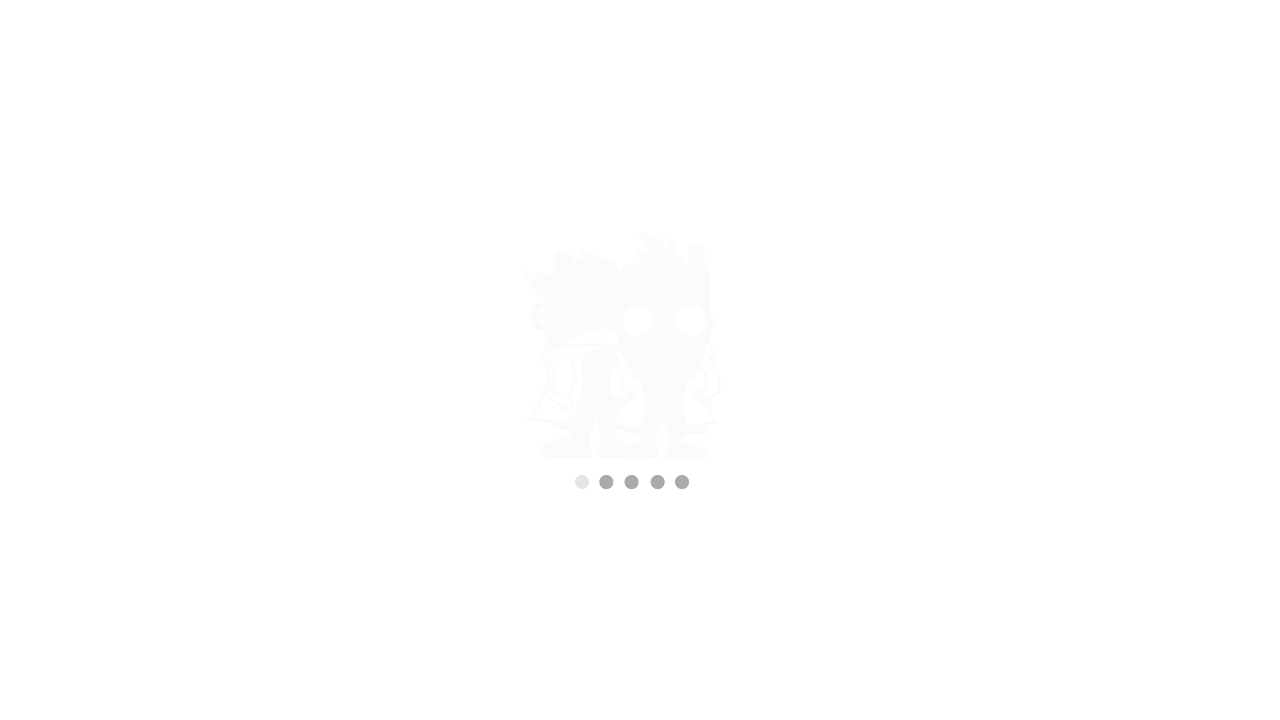 ---
How to Get Around Bangkok
The Thais have their own address system and first timers in Bangkok can be easily disoriented. Wikitravel explains it really well: "Large roads such as Silom or Sukhumvit are thanon while the side streets branching off from them are called soi. Sois are numbered, with even numbers on one side and odd numbers on the other side. Thus, an address like 25 Sukhumvit Soi 3 means house number 25 on the 3rd soi of Sukhumvit Road."
Although it is not as sweat-free as in Hong Kong or Singapore, commuting in Bangkok is quite easy. Vehicular traffic can get crazy during rush hour though. But you're used to the giant parking lot that runs across Manila called EDSA, you'll be fine in Bangkok (or any other Southeast Asian city for that matter).
Getting around via public transportation means using one or more of these four modes: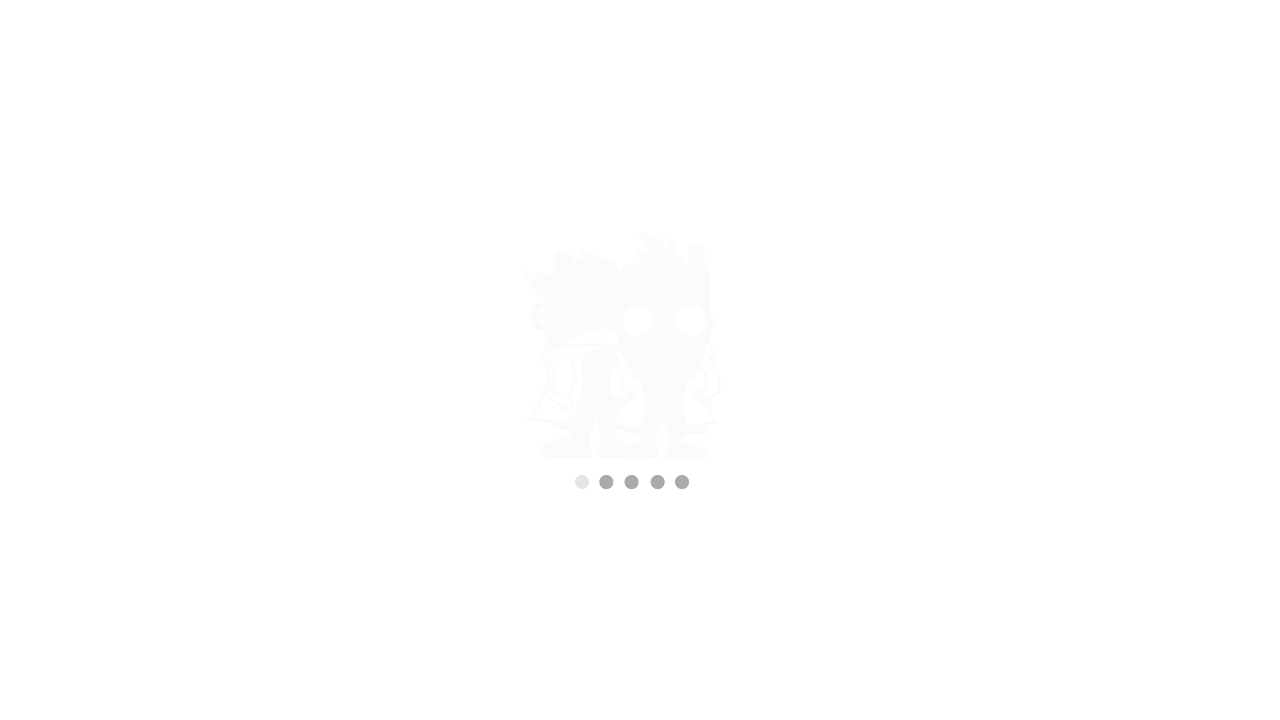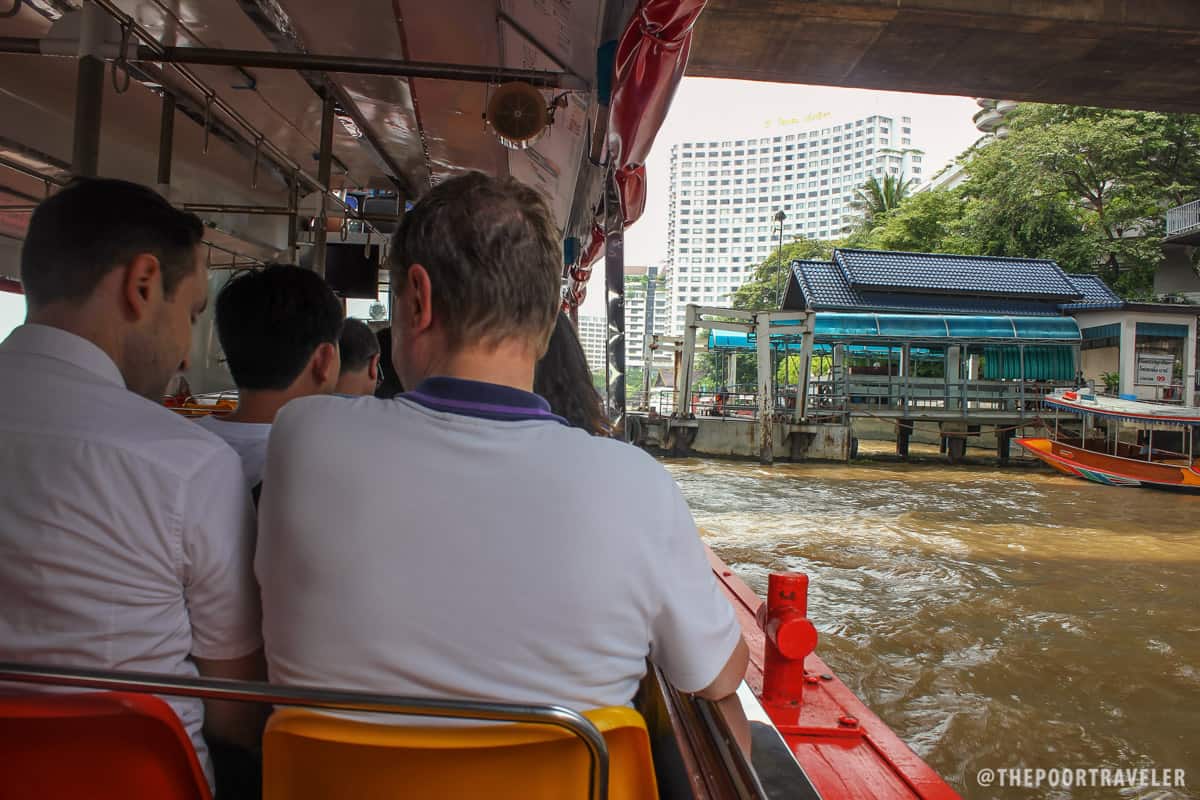 Train (BTS Skytrain/MRT). Bangkok's train system is fast and reliable, and will take you to many attractions throughout the city. I found myself taking the train most of the time during my stay because there was a train station very near my hotel. Also, even during the busiest hours, I never experienced getting almost squished to death. The BTS fare ranges from 15 to 52 baht. And you will need 5 or 10 baht coins to get in. Most stations have a counter than can break your large bills and a ticket machine that accepts bills.
Boat. The two boat services operating in Bangkok are the Chao Phraya Express Boat, which plies up and down the Chao Phraya River and is popular among tourists for it stops at many of the city's most popular landmarks; and the Saen Saep Express Boat, used mostly by locals who commute to work. The Chao Phraya boat is the best option for you if you intend to visit the Grand Palace complex (at Tha Chang) and Wat Pho (at Tha Tien), and the Siriraj Medical Museum (Wang Lang Station) within one day!
Taxi. Always my last option. If my destination is too far from a train or boat station, I would just hail a cab. A ride costs more than in Manila but nowhere near the rates in Hong Kong or Singapore. The flagdown is 35 baht and the average ride within the city is probably around 100. You might encounter cab drivers who take advantage of tourists by not using the meter and then overcharging. If the driver refuses to use the meter, just get off the vehicle. Know that all cabs in Bangkok must use the meter. Many of these drivers wait for tourist passengers at the popular attractions like temples and Khao San Road. I always walked far from them and just hail a moving cab.
Tuktuk. I didn't even bother. They are very expensive, even more expensive than cabs, and many of them (not all, but it's hard to know) are involved in scams. If you really want to try for the heck of it, just agree on the price first.
---
Places to Visit in Bangkok
If you're fit and you enjoy walking, you'll be glad to know that many of the city's key attractions are located within walking distance of each other. For example, Bangkok's most popular temples and shrines, Chinatown, and even Siriraj Forensic Museum are easily accessible from the Chao Phraya River and can be easily visited in one day. Here's a quick do-it-yourself walking tour that will take you to the most popular sites in Bangkok: 6 Popular Attractions in Bangkok, A Walking Tour
Same with Platinum Shopping Mall, Siam Square, and even the Goddess Tuptim Shrine.
Warning: Bangkok is notorious for scams targeted at tourists so always be careful. Some are actually more organized than they appear. One of the most widespread modus operandi involves people loitering by the gate of temples (or other tourist spot) and approaching tourists. They are very friendly, and they usually introduce themselves as teachers. They claim that the site you're about to visit is closed because it is a holiday and that they know a more beautiful place that is not on tourist maps. They then hail a random tuktuk (which isn't random at all for the driver is part of the scam) and tour you around. You will be taken to a jewelry store selling overpriced gems and accessories. The tuktuk may also overcharge you for the ride.
Grand Palace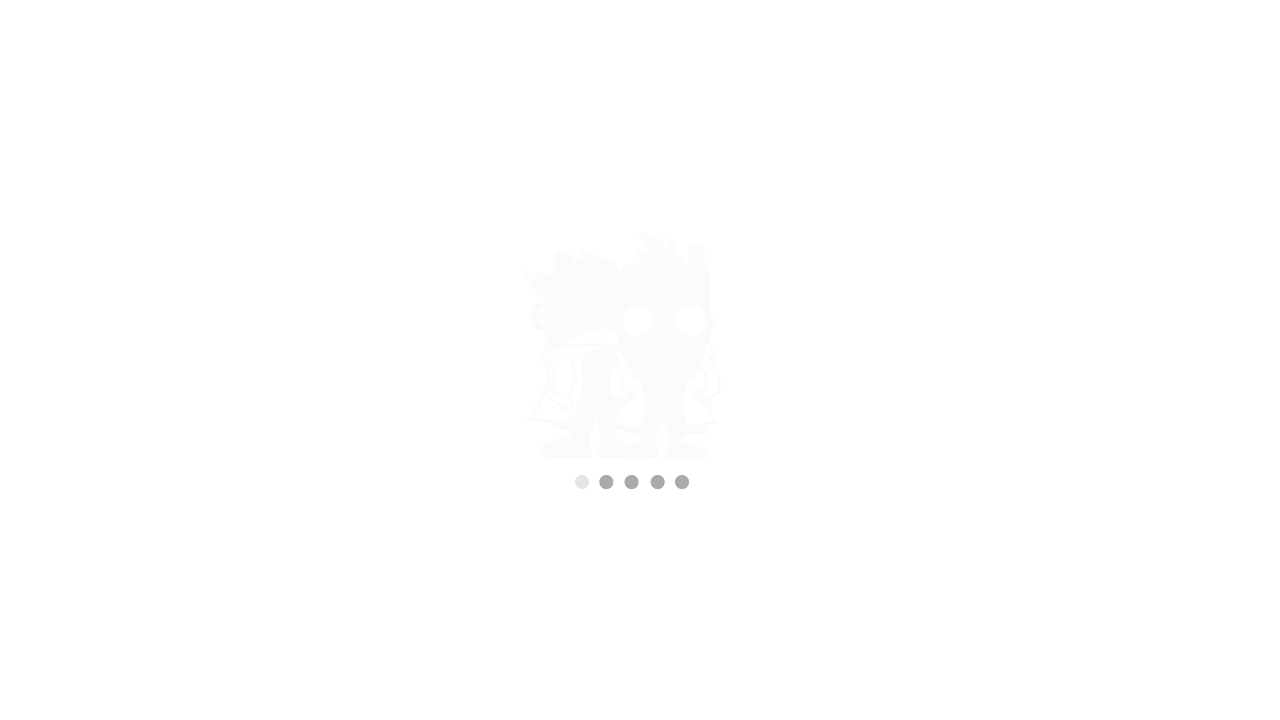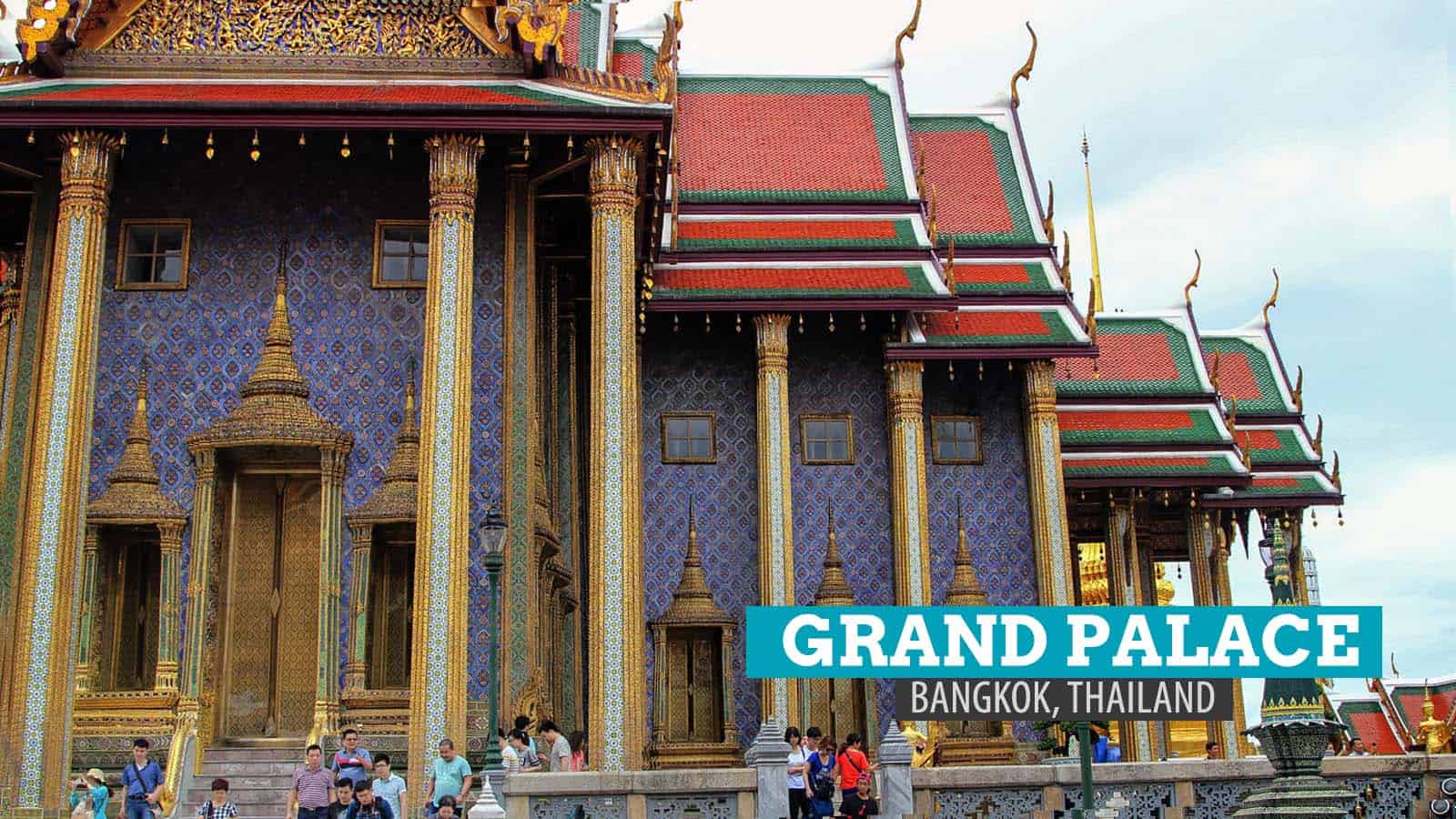 Opening hours: 8:30am-3:30pm
Entrance fee: ฿500
The Grand Palace is vast. It is not a singular building but a complex of structures, pavilions, and courtyards. The Temple of the Emerald Buddha is one of the many quarters of the palace. Other notable sites inside are the Phra Maha Monthien Buildings, the Chakri Maha Prasat Buildings, and the Phra Maha Prasat Buildings. There are plenty of signs so just follow them.
How to get there: Take the Skytrain to S6 Saphan Taksin Station (BTS Silom Line), take Exit 2, and walk to the boat terminal. Buy a ticket and board a Chao Phraya Express Boat. Alight at Tha Chang Pier (No. 9). From here you can walk to the Grand Palace.
Dress Code. The rule is to have your shoulders, knees, and heels covered. The following are not allowed:
Shorts, short skirts, mini-skirts, tight fitting trousers
Torn trousers/pants
Sando, vests, sleeveless shirts
See-through shirts
Sandals
You'll be approached by vendors selling pants, telling you that you won't be able to enter if you don't buy from them. Ignore them. You can borrow pants inside, but you will have to make a deposit of 200 THB. You will get it back on your way out.
More info: Grand Palace
Wat Arun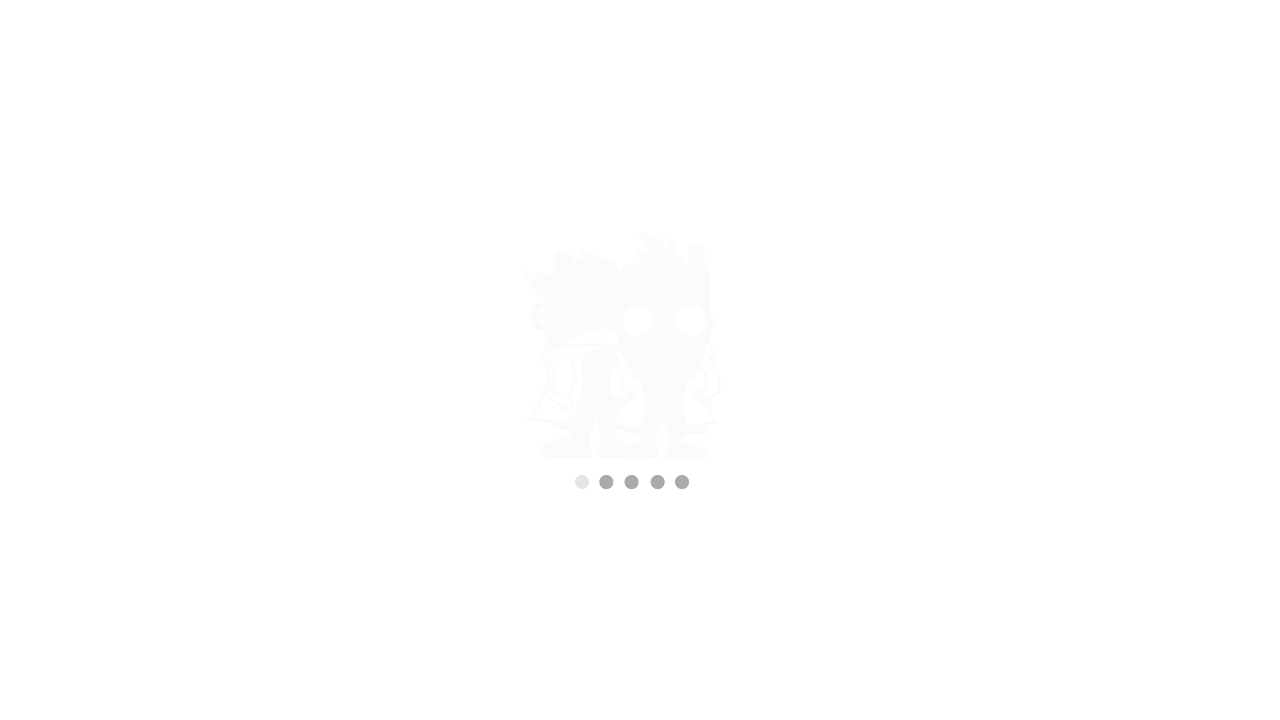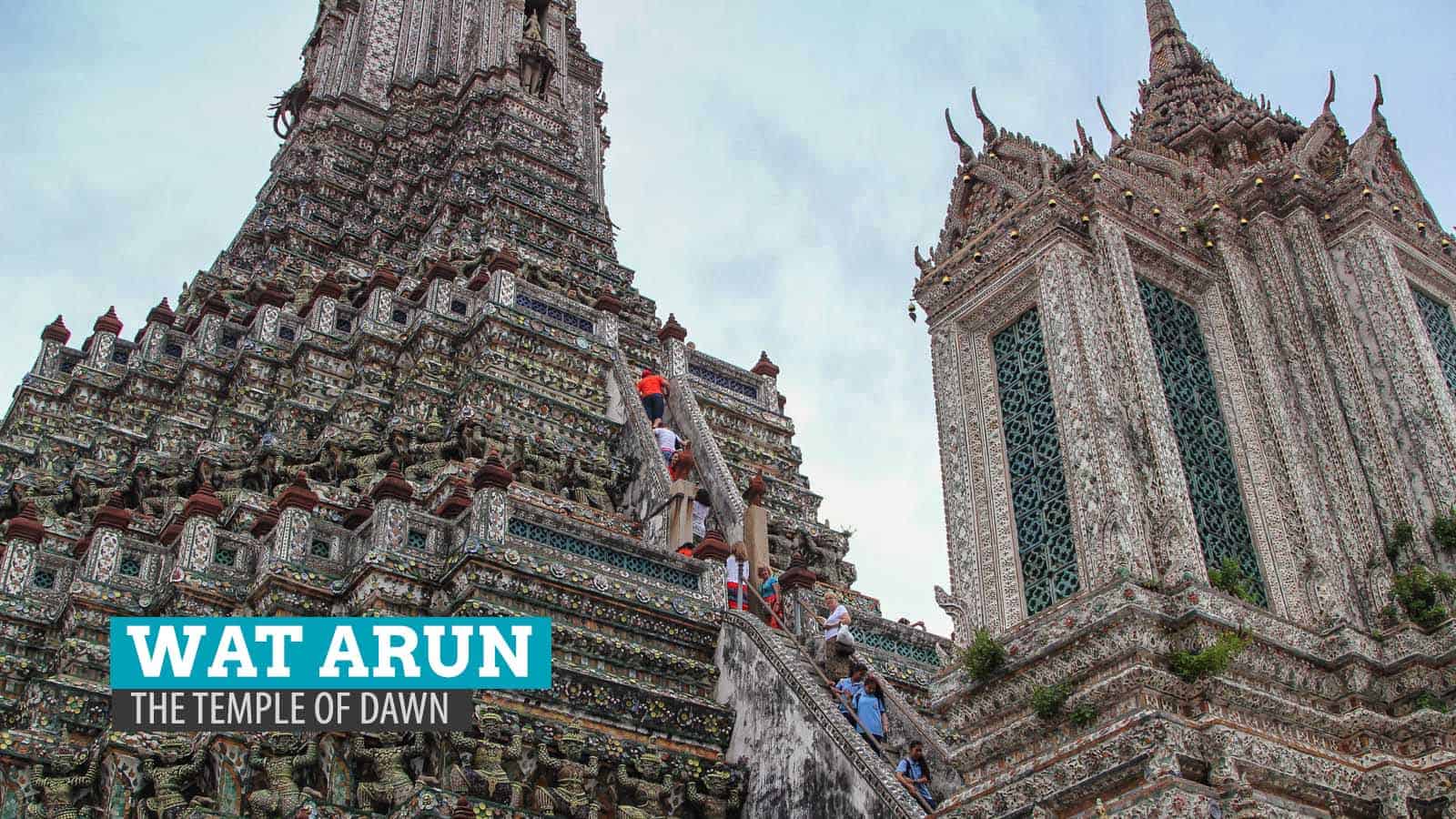 Opening hours: 8:00am-6:30pm
Entrance fee: ฿50
Wat Arun is probably the most recognizable landmark in Bangkok. The most captivating feature of the wat is its 70m tall spire (called prang) that towers over the Yai district and the Chao Phraya River.
How to get there: Board the SkyTrain (Silom Line) to S6 Saphan Taksin Station, take Exit 2. Hop onto a Chao Phraya River Express boat to Tha Thien pier (N8) and then cross the river on a smaller boat.
More info: Wat Arun
Wat Pho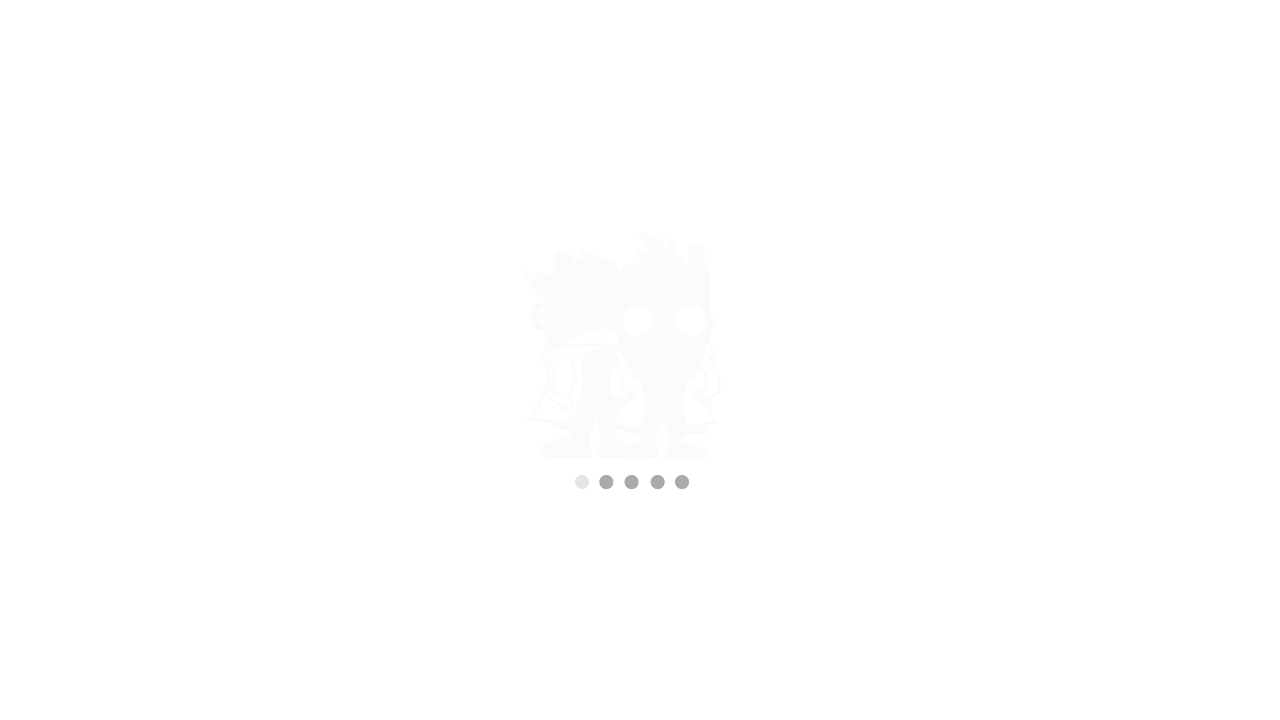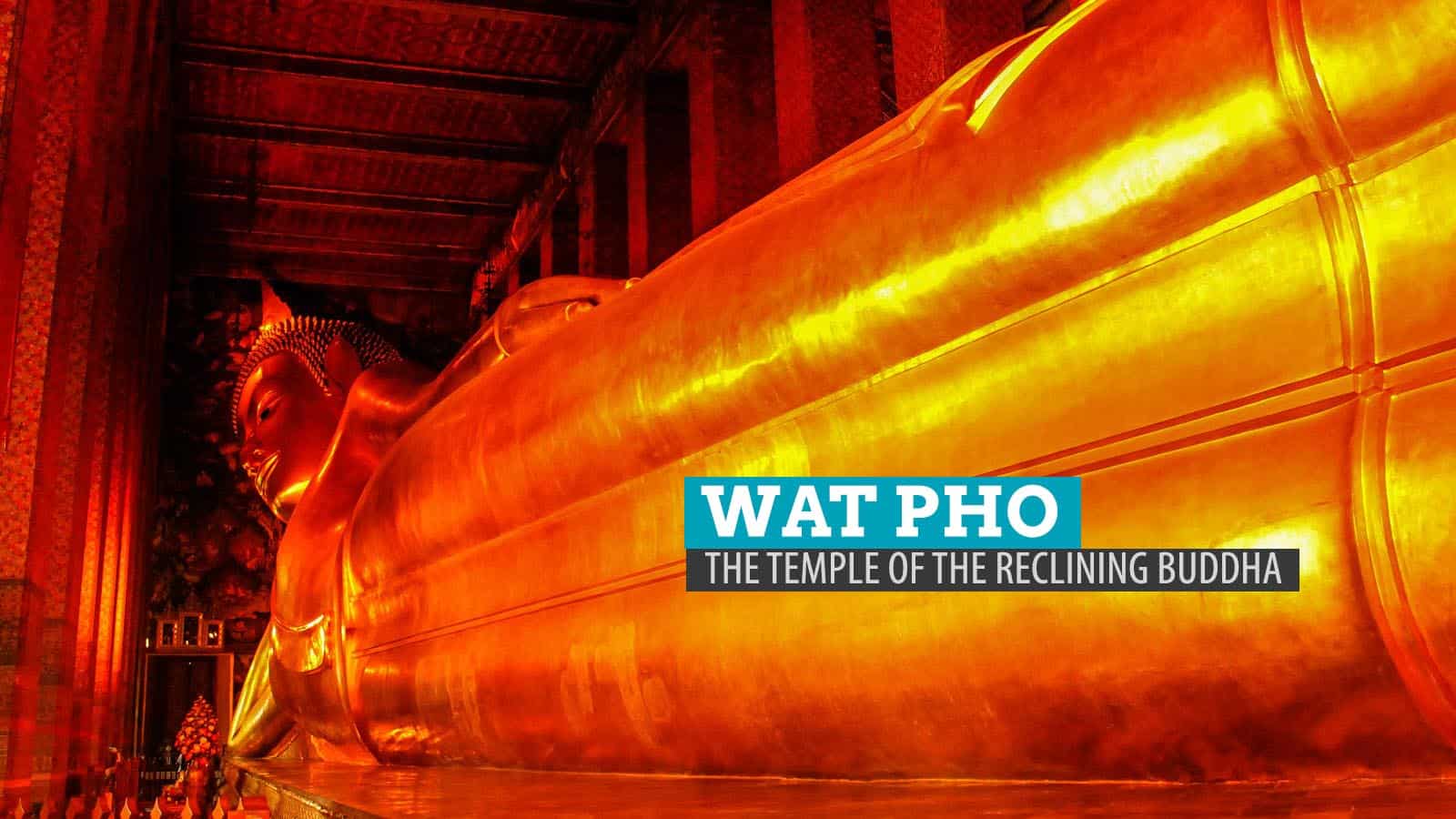 Opening hours: 8:00am-5:00pm
Entrance fee: ฿100
Wat Pho is famed for the enormous reclining Buddha that it shelters. The 15m high and 43m long image rests inside a well-decorated hall.
How to get there: Board the SkyTrain (Silom Line) to S6 Saphan Taksin Station, take Exit 2. Hop onto a Chao Phraya River Express boat to Tha Thien pier (N8) and then walk up the perpendicular road to Wat Pho.
More info: Wat Pho
Siriraj Forensic Museum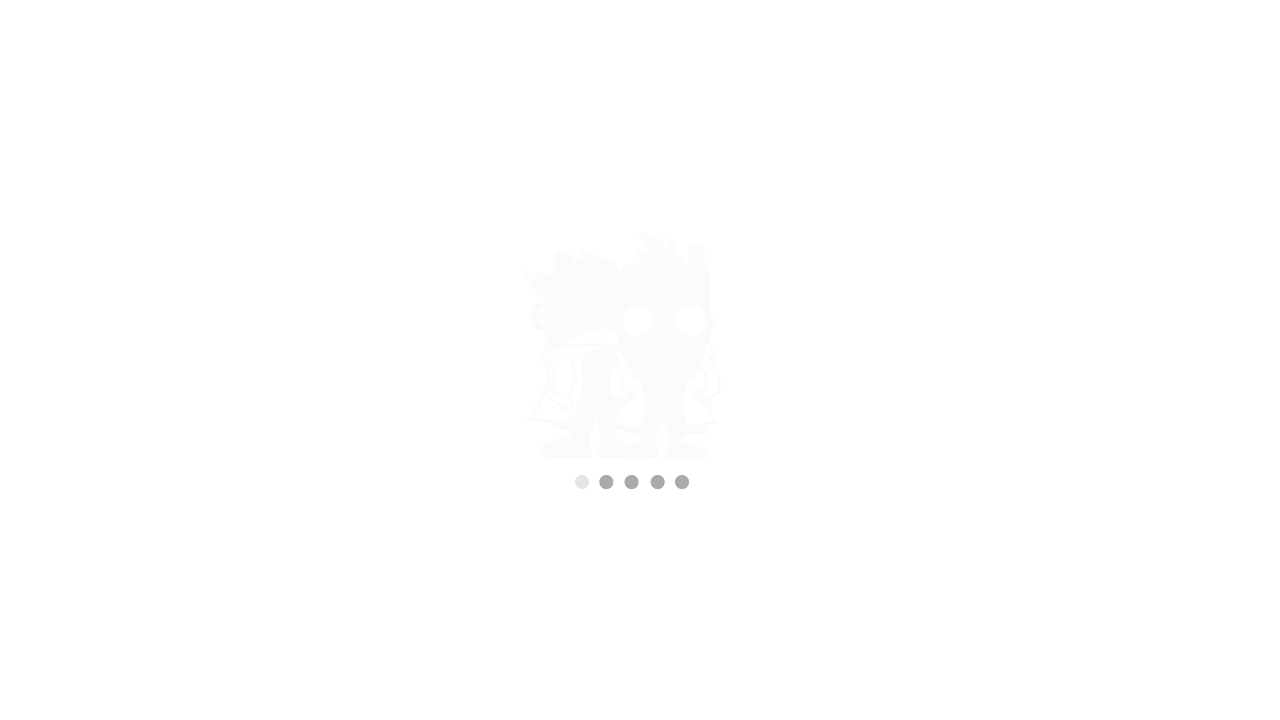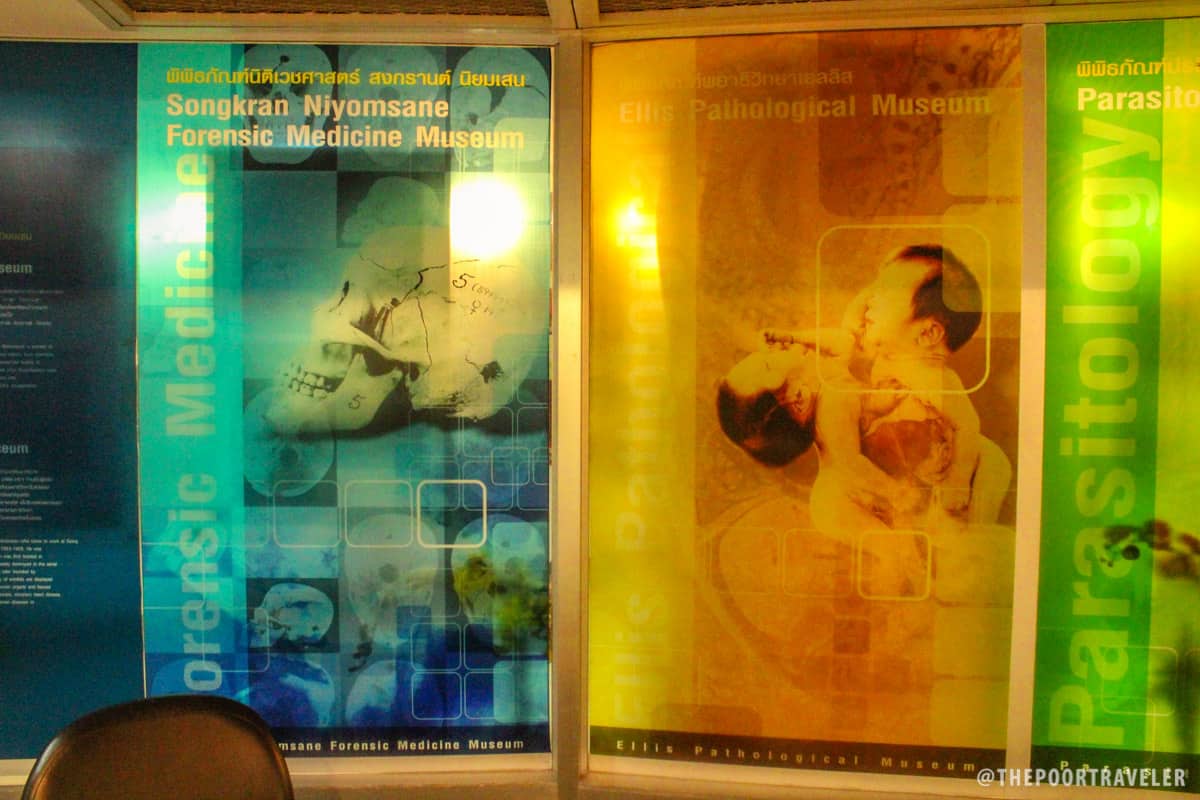 Opening hours: Monday-Saturday 9am-4pm
Entrance fee: THB 200
I love dark tourism, and this is my fave spot in Bangkok. I walked through chilling galleries of gore and violence. It was a little out of the way, but if you're into CSI or Final Destination, this is your wonderland right here.
Also known as the Museum of Death, it houses a huge collection of artifacts gathered in the 120 years of the Siriraj Hospital's service as a pioneer in the medical field in the country, including the mummified body of Si Ouey Sae Urng (Si Quey). Regarded by many as modern Thailand's first serial killer, Si Quey was a cannibal who victimized children in the 1950s. He was executed and his remains have since been kept at the hospital.
How to get there: Board the SkyTrain (Silom Line) to S6 Saphan Taksin Station, take Exit 2, and hop onto a Chao Phraya Express Boat to Siriraj Pier N10 or Tha Rot Fai Pier, both on the west side of the river. Walk a couple of blocks into the hospital complex. Follow the signs to Adulyadej Vikrom Building. The museum is on the second floor.
More info: Siriraj Museum
Khao San Road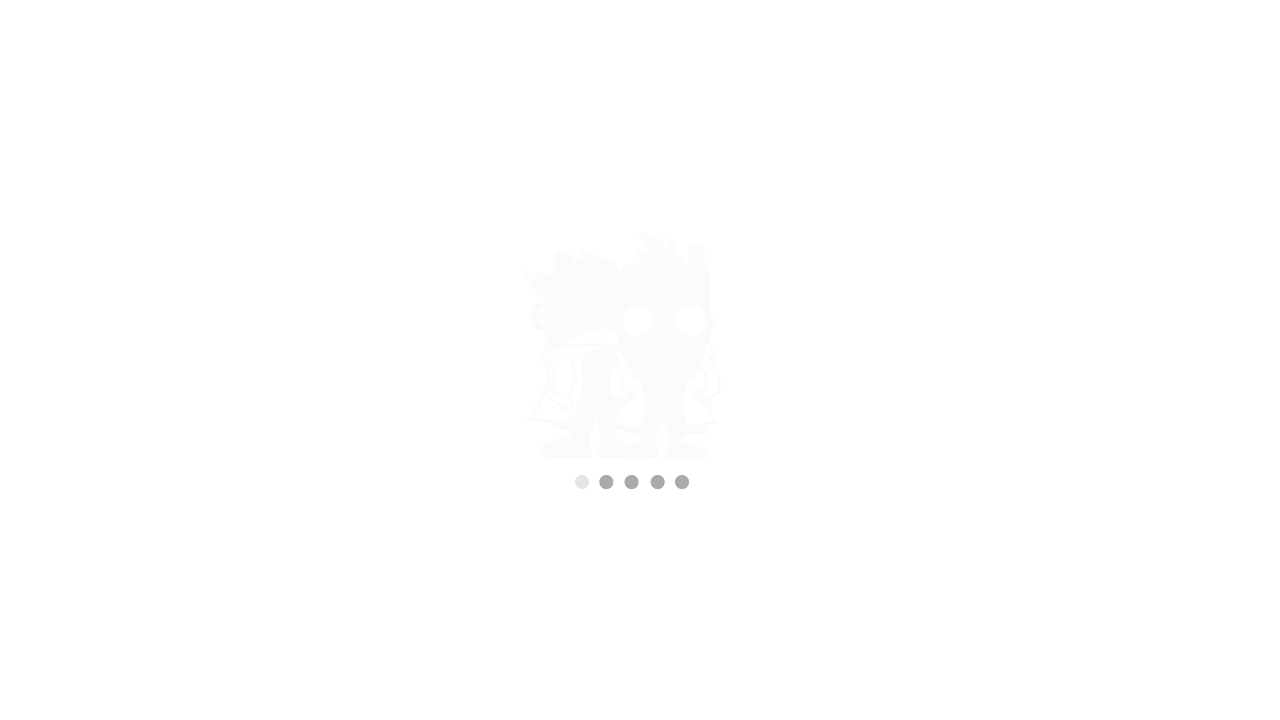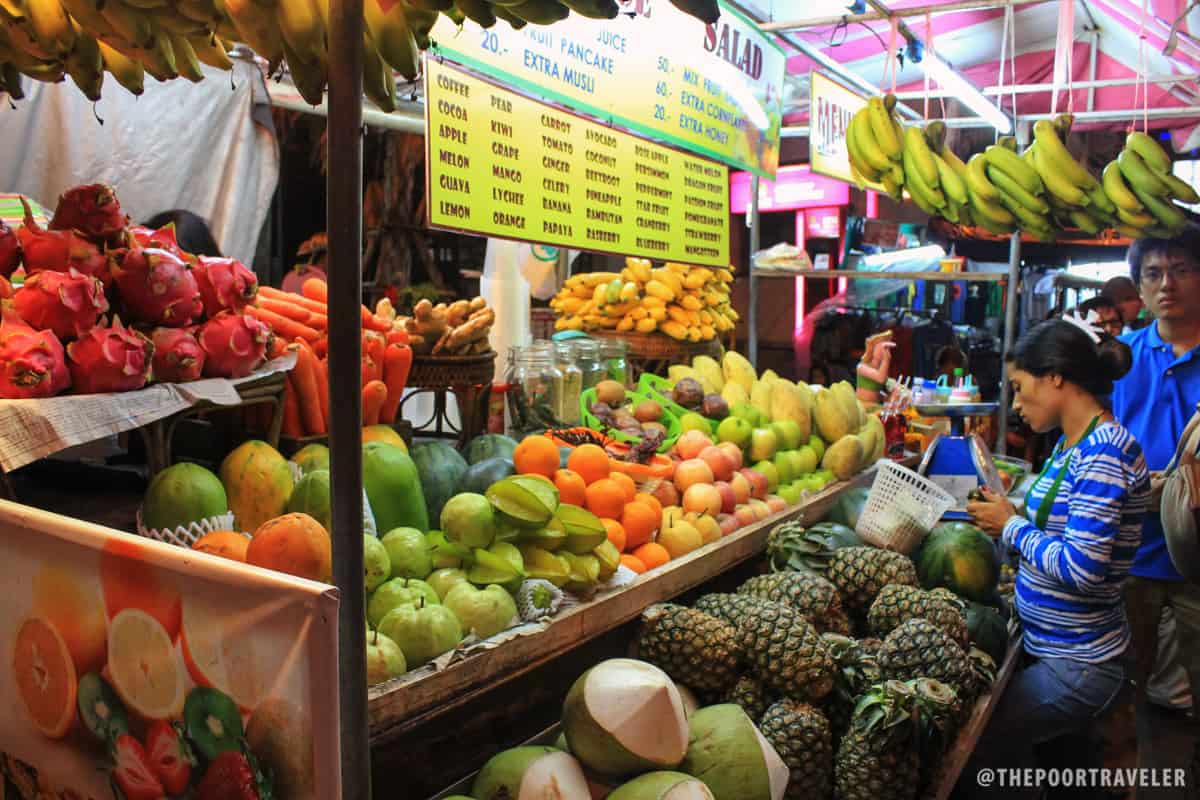 Backpacking central is what Khao San Road is most known for. At night, the backpackers keep the street alive as they flood into the bars and restaurants that edge the road. If you're ready for dinner at this point, you'll have a gazillion options here. Restaurants boast western and local cuisines while outside, crowds gather around stalls that offer the usual (barbeque) and the exotic (crickets).
Goddess Tuptim Shrine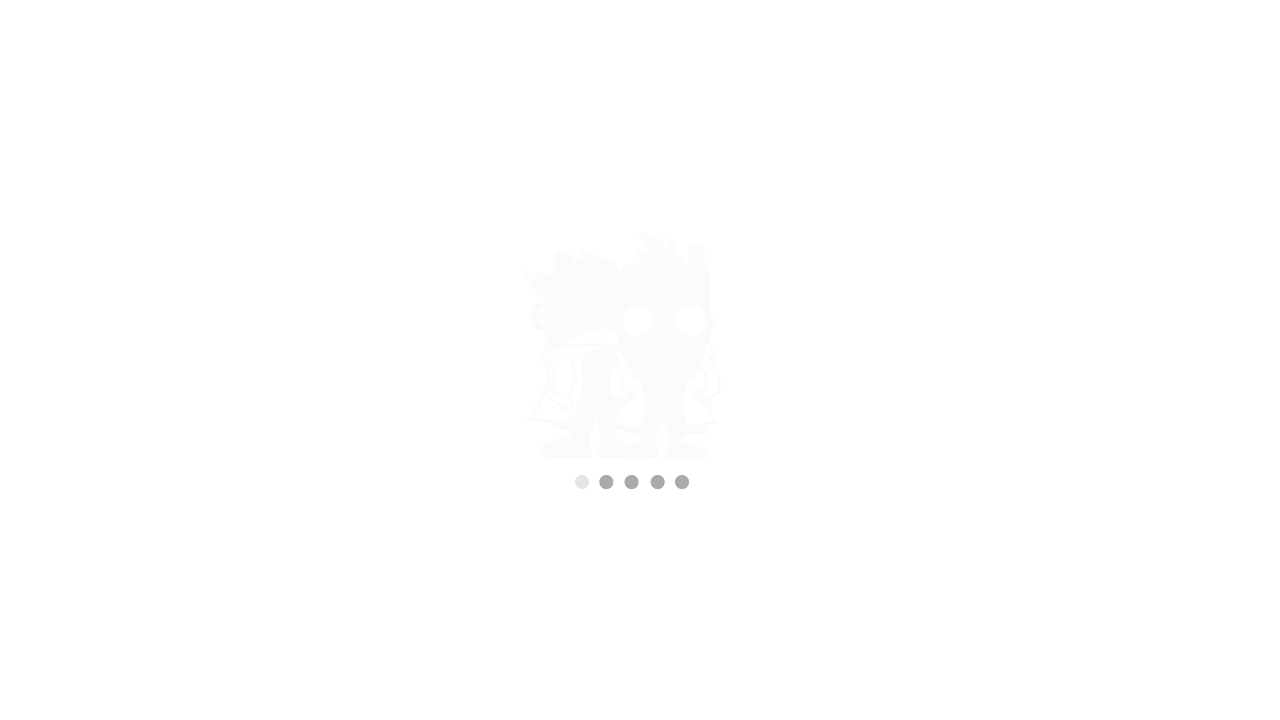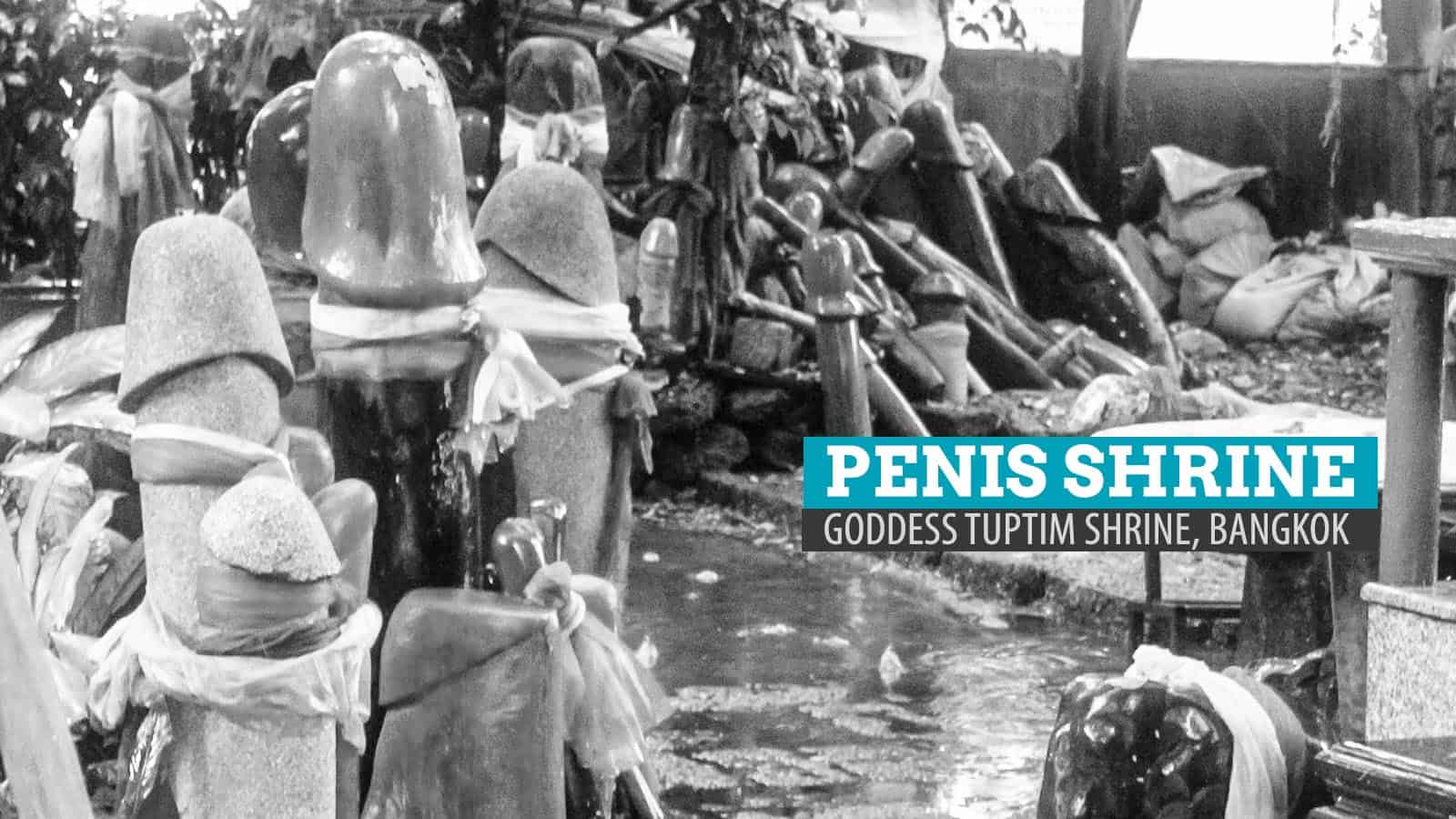 The Chao Mae Tuptim Shrine (aka Pen*s Shrine) is dedicated to the Goddess Tuptim, who is believed to reside in a big tree at the Nai Lert Park. Around the site are dozens of phalluses in all colors and sizes, with one as long as 10ft.
How to get here: Chao Mae Tuptim Shrine is located at 2 Wireless Road, Pathumwan, Bangkok. To get here, take the train and alight at Chitlom Station. Walk down Wireless Road until you see Swissotel. You'll see a short street to the basement car park. Walk across the parking area and you'll see the Shrine tucked in a corner of the park.
More info: Goddess Tuptim Shrine
Platinum Fashion Mall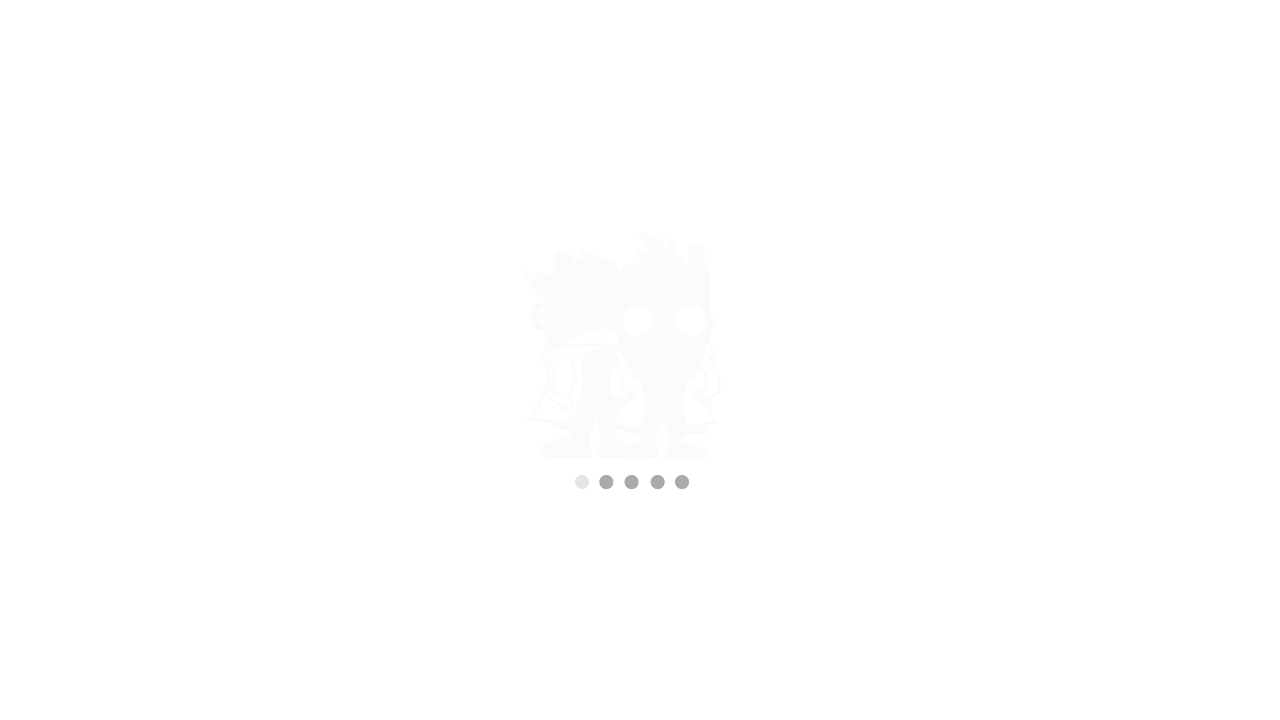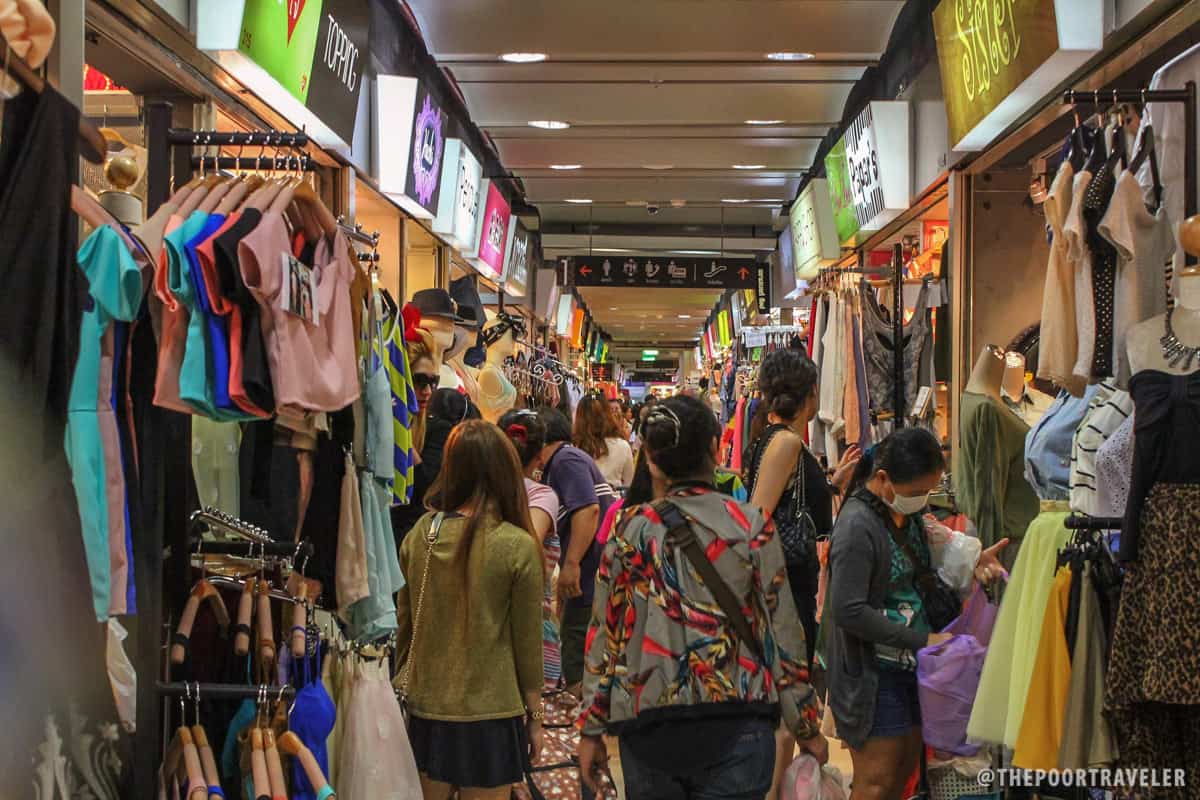 Opening hours: 10am – 8pm
Located smack in the middle of Pratunam, a major market area, the Platinum Fashion Mall is one of the biggest shopping destinations in the city. While they specialize in wholesale, they also sell apparel and accessories in retail quantities.
How to get here: Just take the BTS Skytrain System and get off at Siam Station. To get to Platinum Mall from Siam Square, walk down Rama I Road until you reach CentralWorld. (You'll pass by Wat Pathum Wanaram, a temple.) Turn left onto Ratchadamri Road and go ahead until you reach the first perpendicular road after the bridge, Road Phetchaburi. Turn left, walk past Hotel Novotel, and you'll see Platinum Wall on your left.
More info: Platinum Mall
Siam Square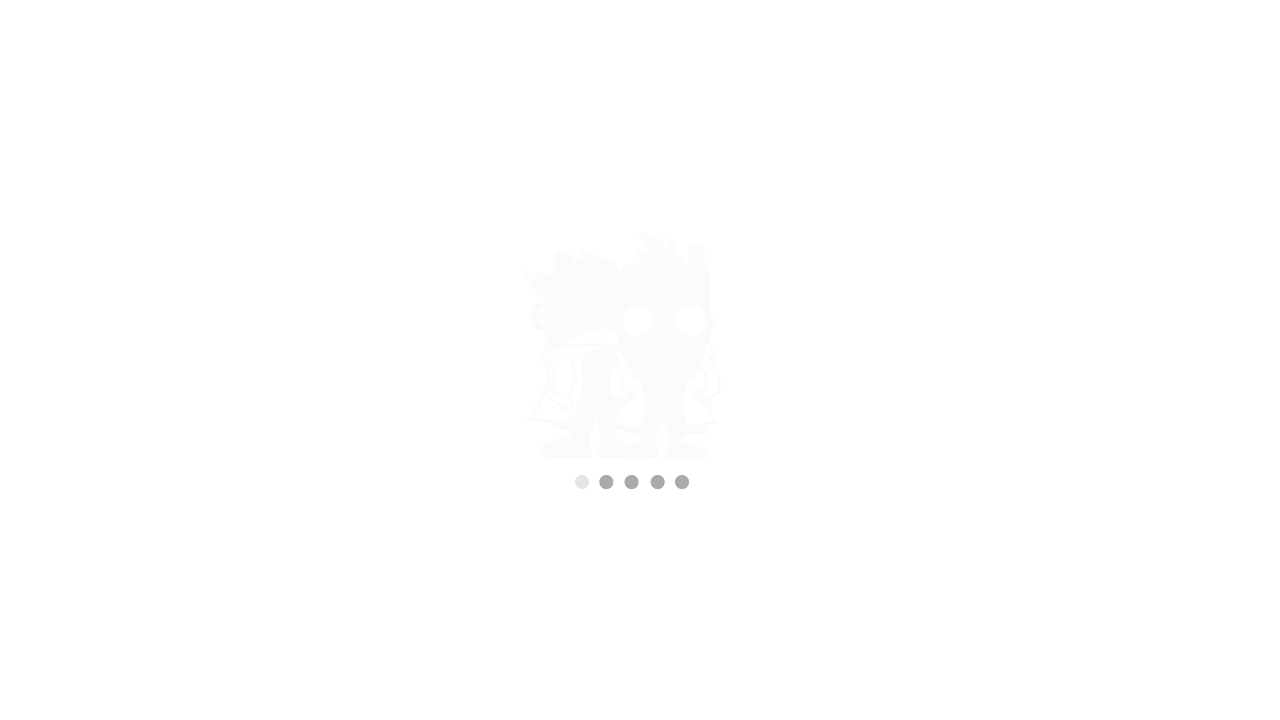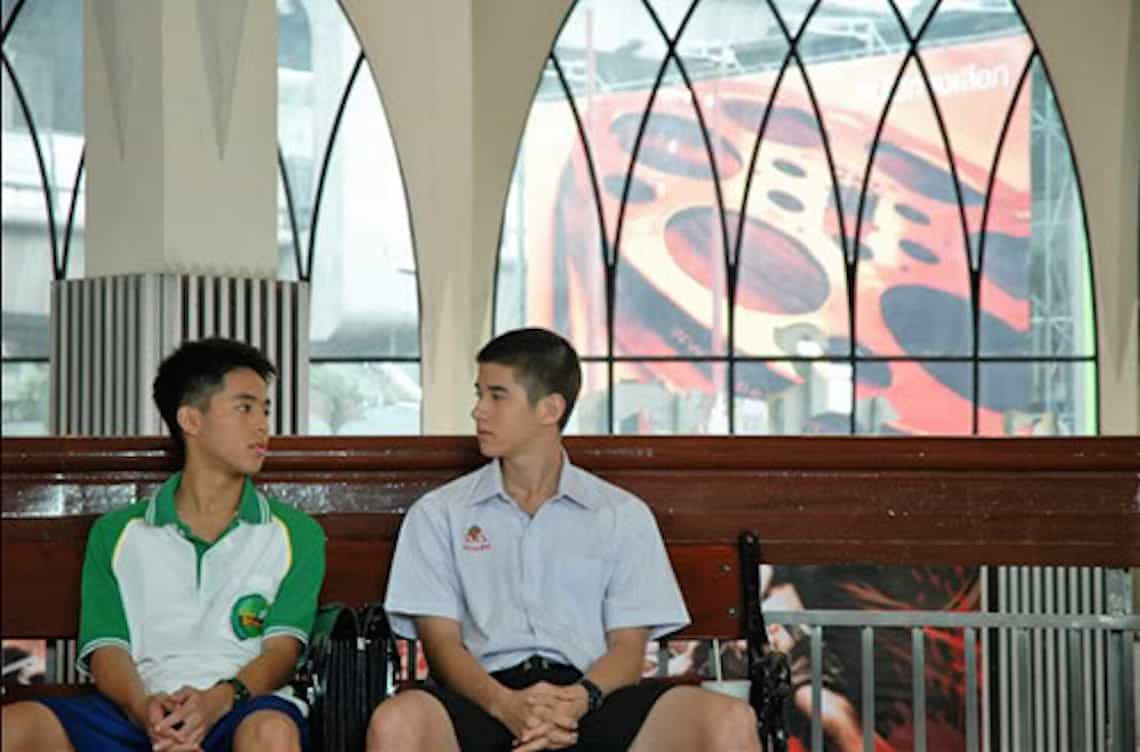 Made more popular to foreigners as the shooting location for the hit movie The Love of Siam, Siam Square does not disguise itself with pretenses of being culturally significant. It is what it is — a shopping and entertainment district. Yet, if you think about it, it somehow represents a generation — a younger, more industrialized, more fashionable Bangkok. Catering mostly to college students and young adults, Siam Square comprises several blocks harbors a wide array of stores — over a hundred of 'em — apparel stalls, boutiques, bookshops, record stores, restaurants, cafes, even cinemas.
How to get here: Just take the BTS Skytrain System and get off at Siam Station.
More info: Siam Square
Other Attractions:
Chatuchak Weekend Market. A labyrinth made of shops, once popular only to wholesale traders but eventually became a favorite attraction among tourists. Here you'll find almost anything you can think of: from souvenirs to flowers to clothes to furniture. Nearest BTS Station: Mo Chit Station, take exit 1.
Bangkok Chinatown. Popular for its shops, especially near Charoenkrung Road. But there are also temples around the district. To be honest, if you've been to other Chinatowns in other parts of Southeast Asia, this one might disappoint you, unless you visit during the Chinese New Year, when the district really comes to life. How to get there: Take the Skytrain to S6 Saphan Taksin Station (BTS Silom Line), take Exit 2, and walk to the boat terminal. Buy a ticket and board a Chao Phraya Express Boat. Alight at the Ratchawong Pier (N5) and make your way on foot from Ratchawong Road to Sampeng Lane and Yaowarat Road.
---
Day Tours from Bangkok
Many of these can be done DIY, too! But if you're after convenience and better appreciation and understanding of the place, you can also join a guided group tour to explore other parts of Bangkok and nearby provinces.
Warning: Again, scams are rampant in Bangkok. If you really want to join a tour, make sure you're booking with a legit agency. There are numerous fraudulent "tour operators" around the city. To be safe, you can ask the staff of the hotel you're staying in for recommendations. You can also book with Klook in advance. Klook is totally safe.
Cartoon Network Amazone (Pattaya)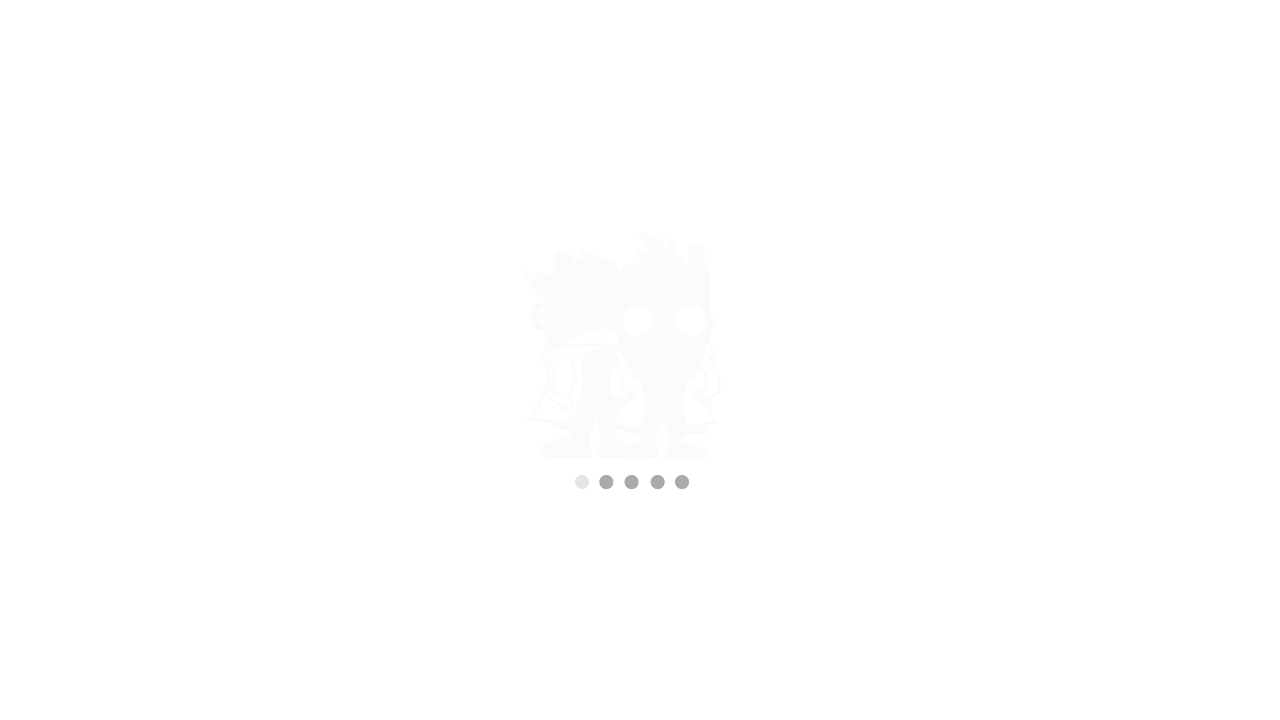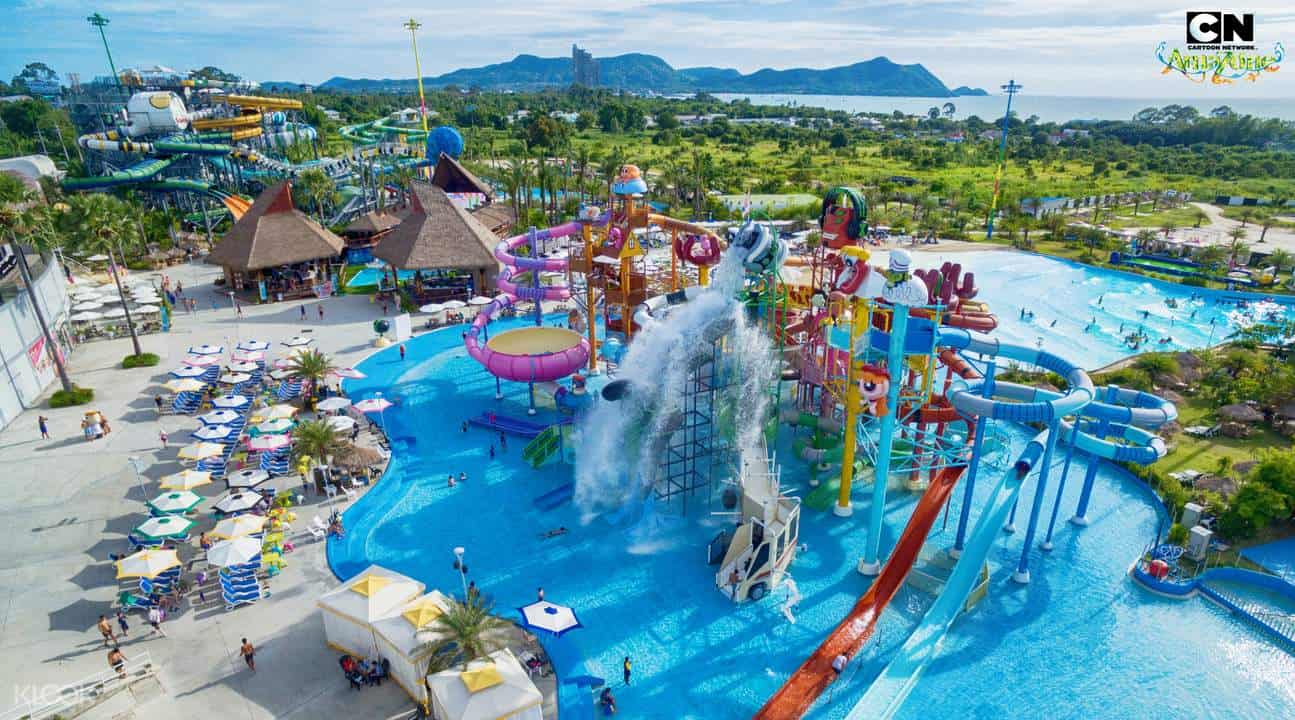 GET A SINGLE DAY PASS HERE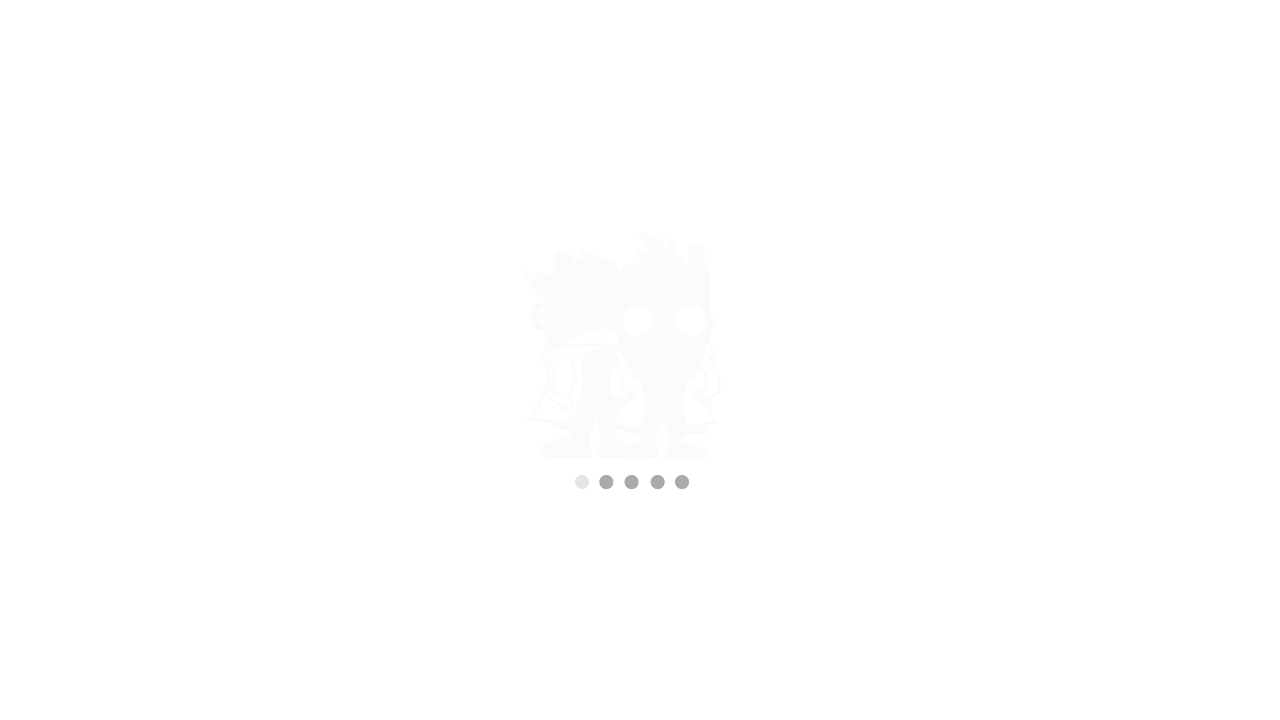 Damnoen Saduak Floating Market (Half-Day Tour)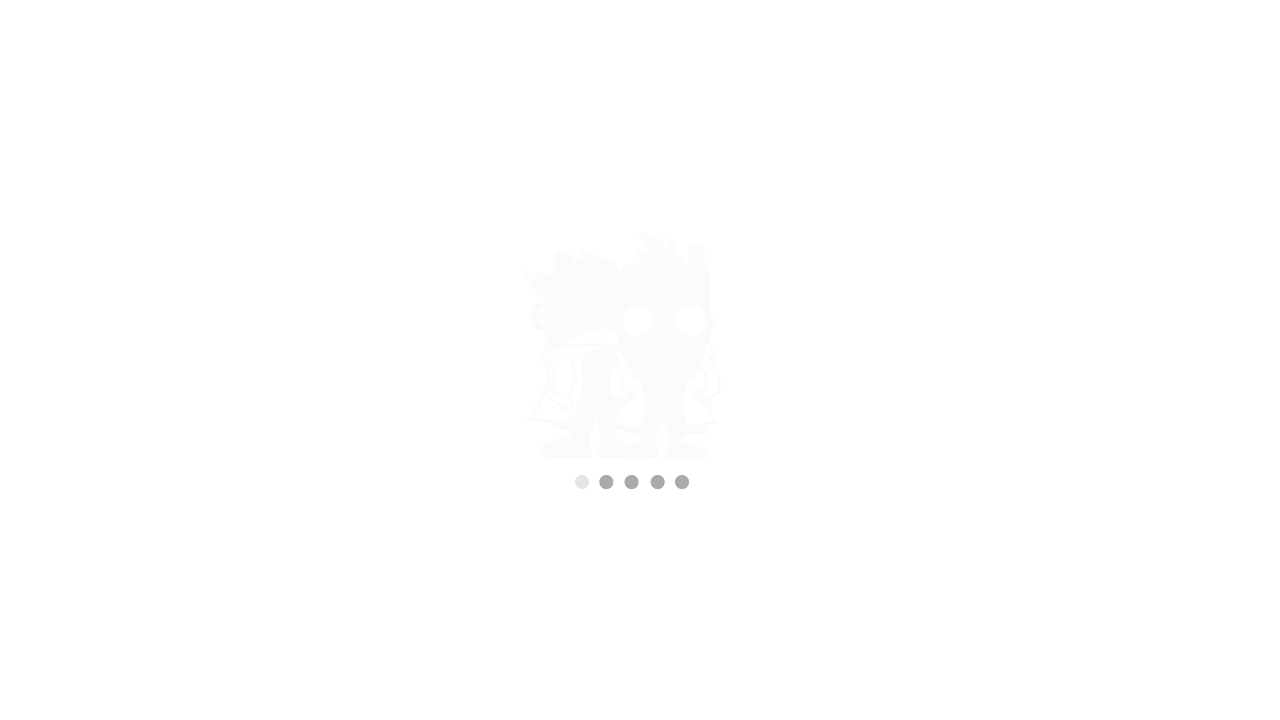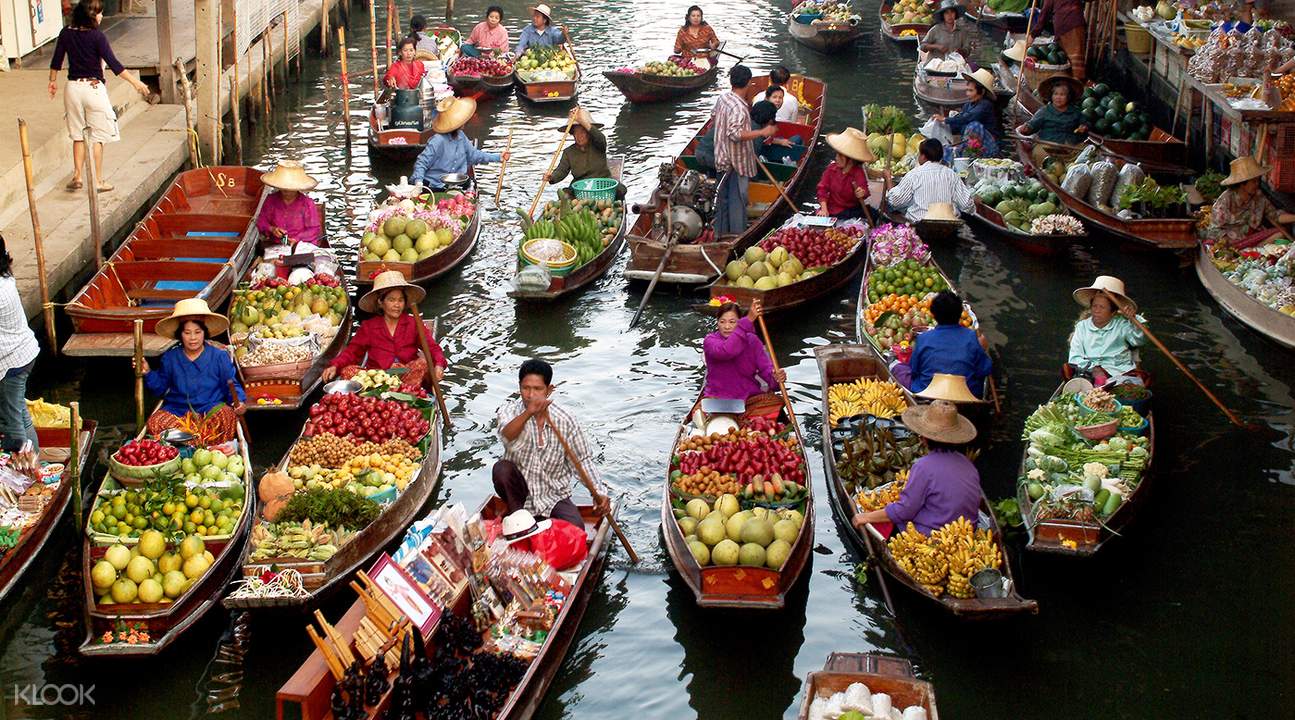 Lasts 7 hours
English-speaking guide, which will share with you the history and recommended spots in the area so you could appreciate the site better.
Meet up with tour guide
RESERVE HERE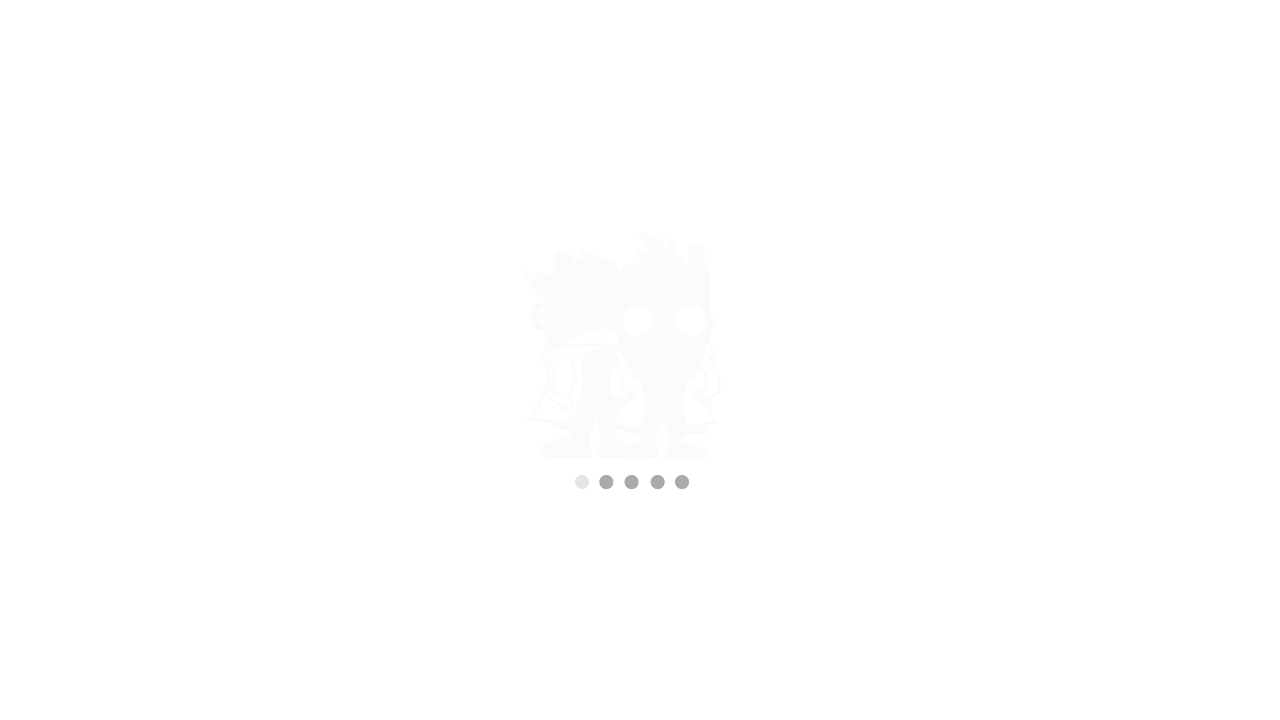 Thailand Floating Markets Day Trip (Full Day)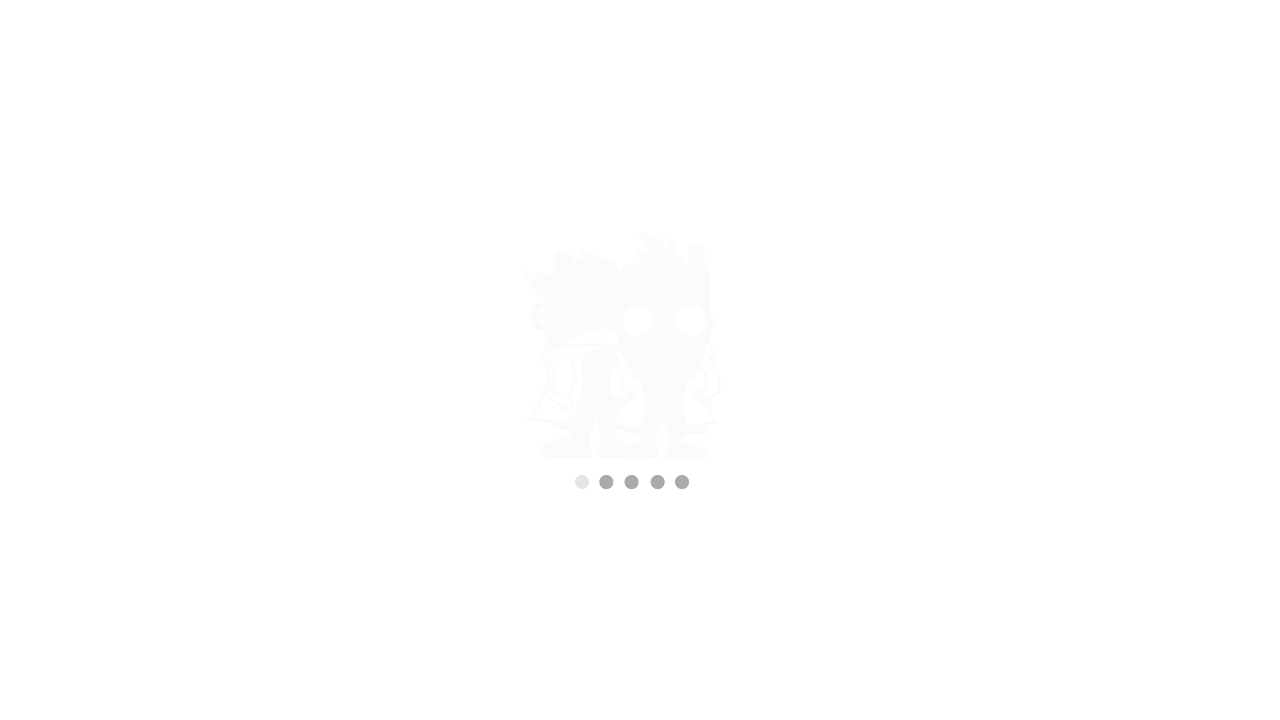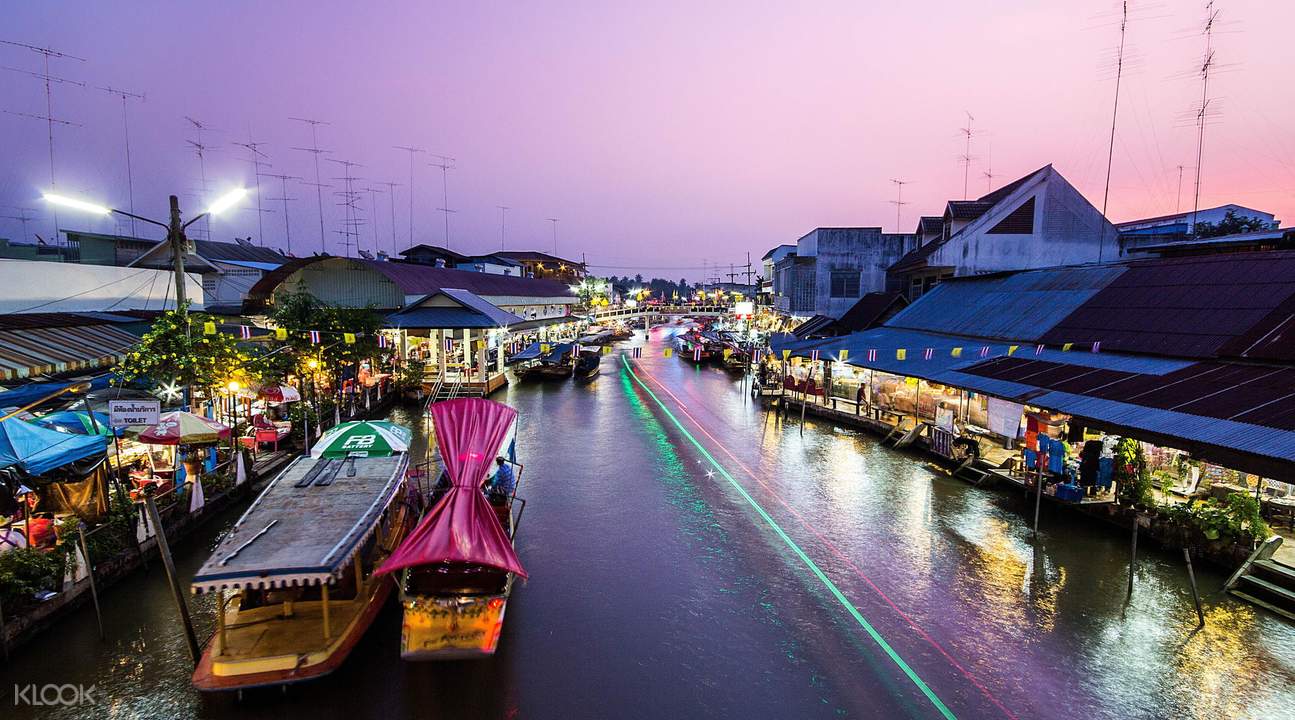 Lasts 11 hours
English-speaking guide, which will share with you the history and recommended spots in the area so you could appreciate the site better.
Meet up with tour guide
RESERVE HERE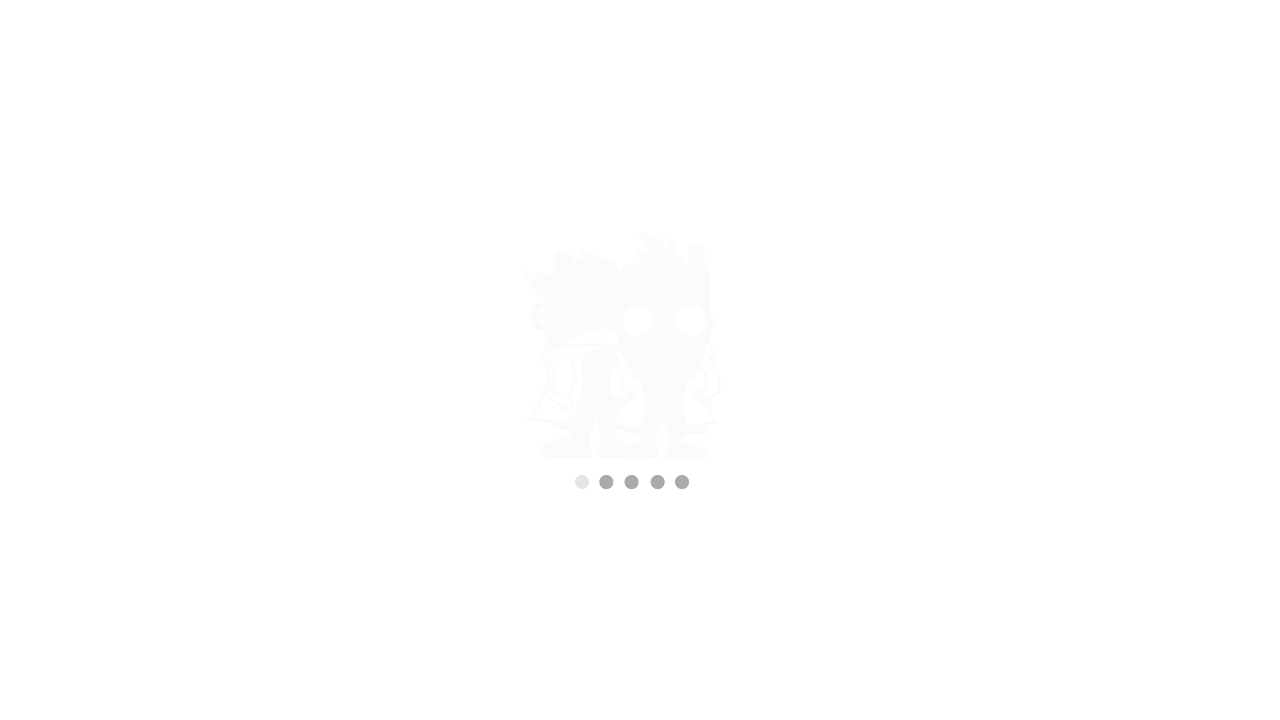 Muay Thai Live Show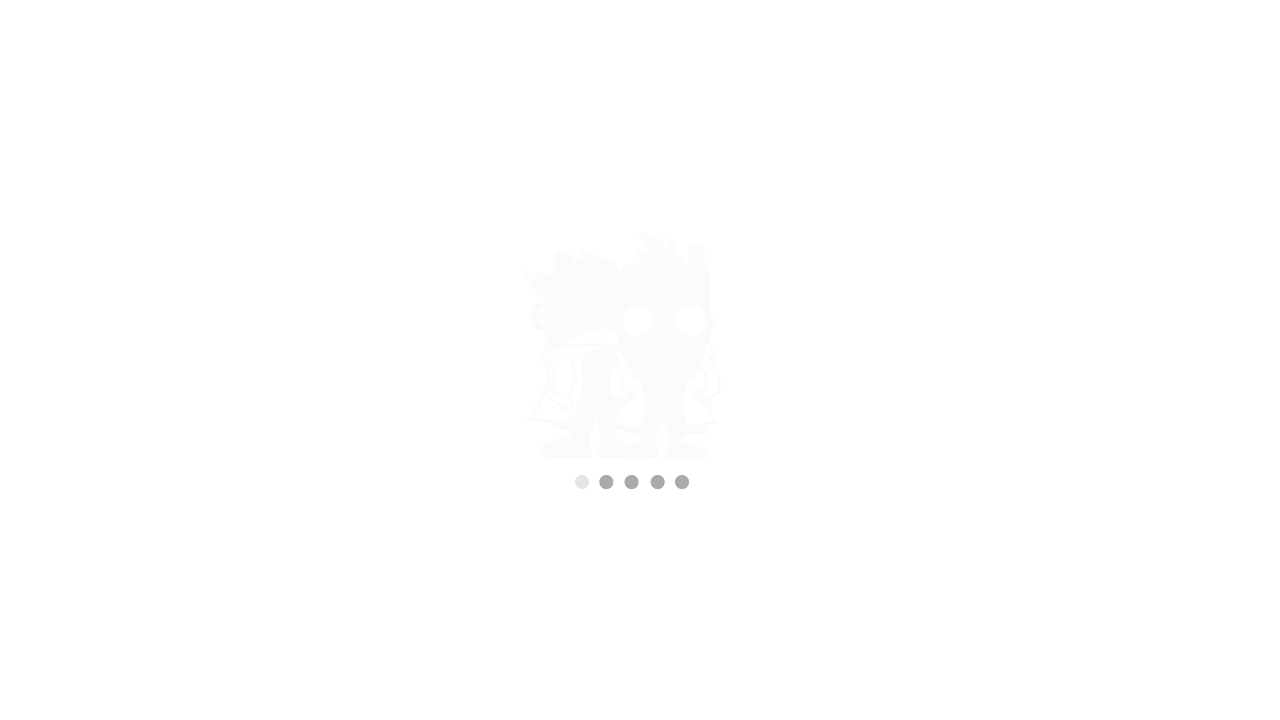 A show about Muay Thai. The show lasts 1.5 hours
See fight scenes and martian arts on stage.
RESERVE HERE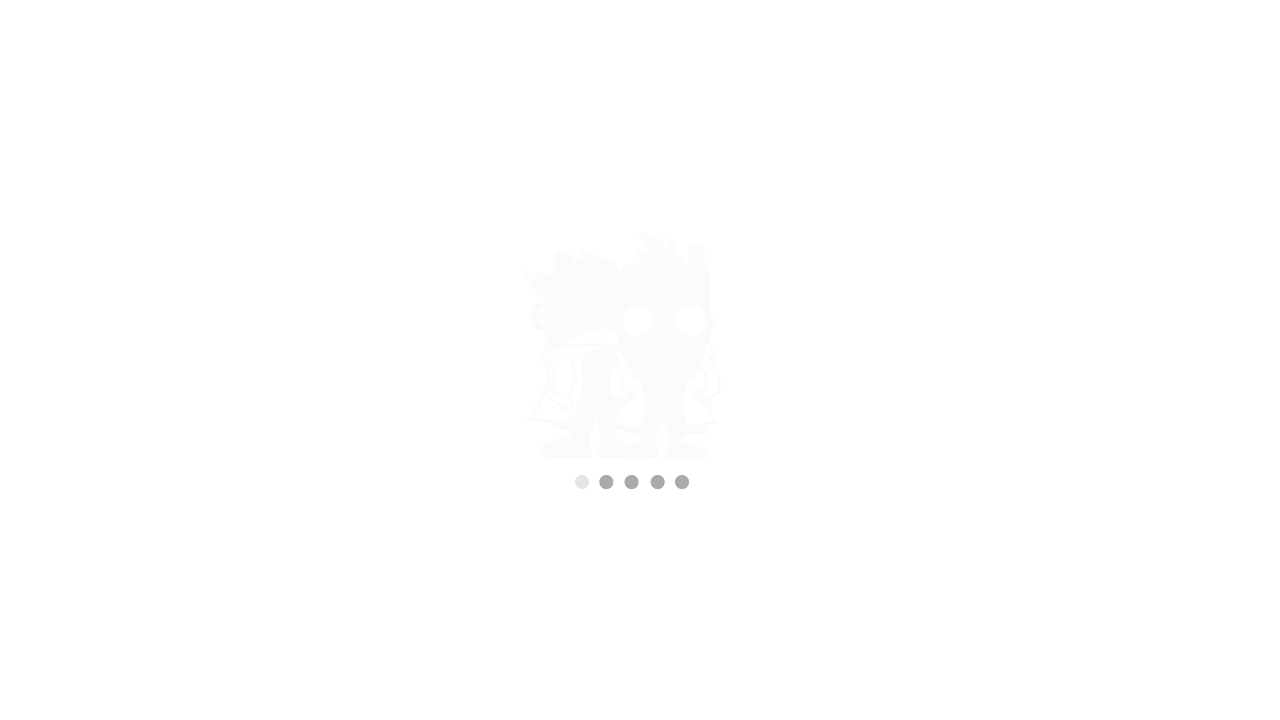 Ayutthaya Day Tour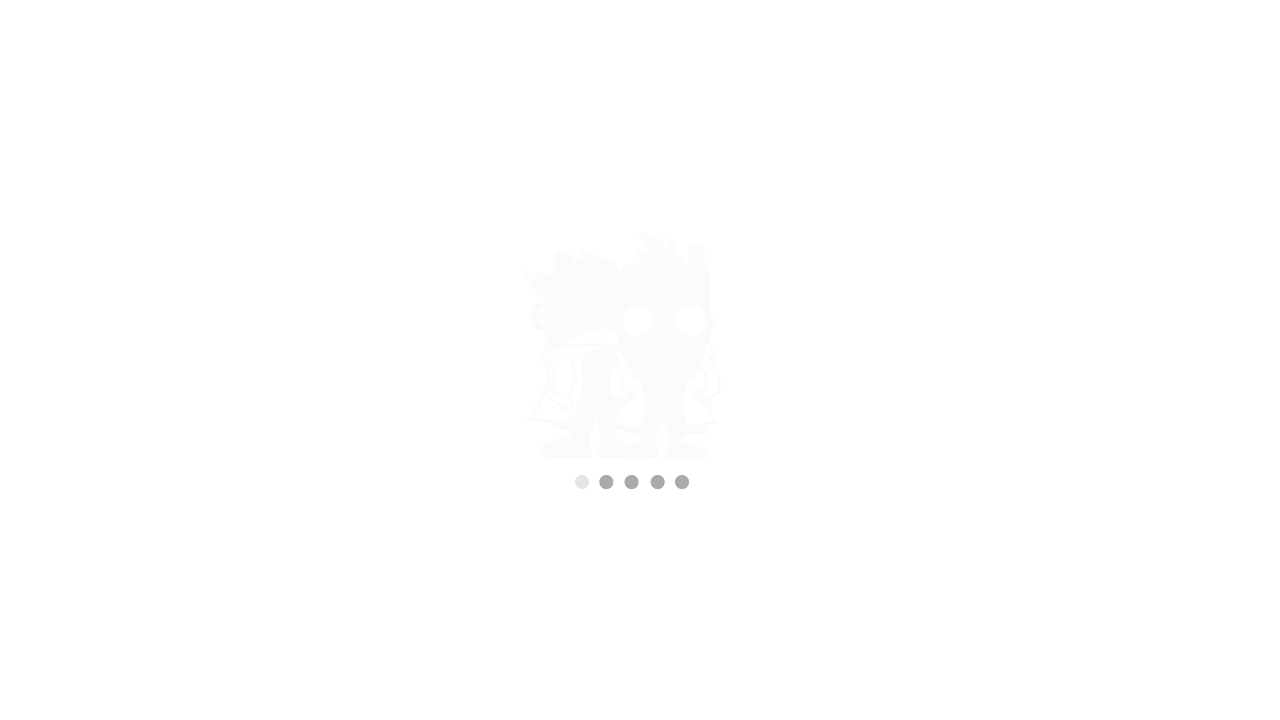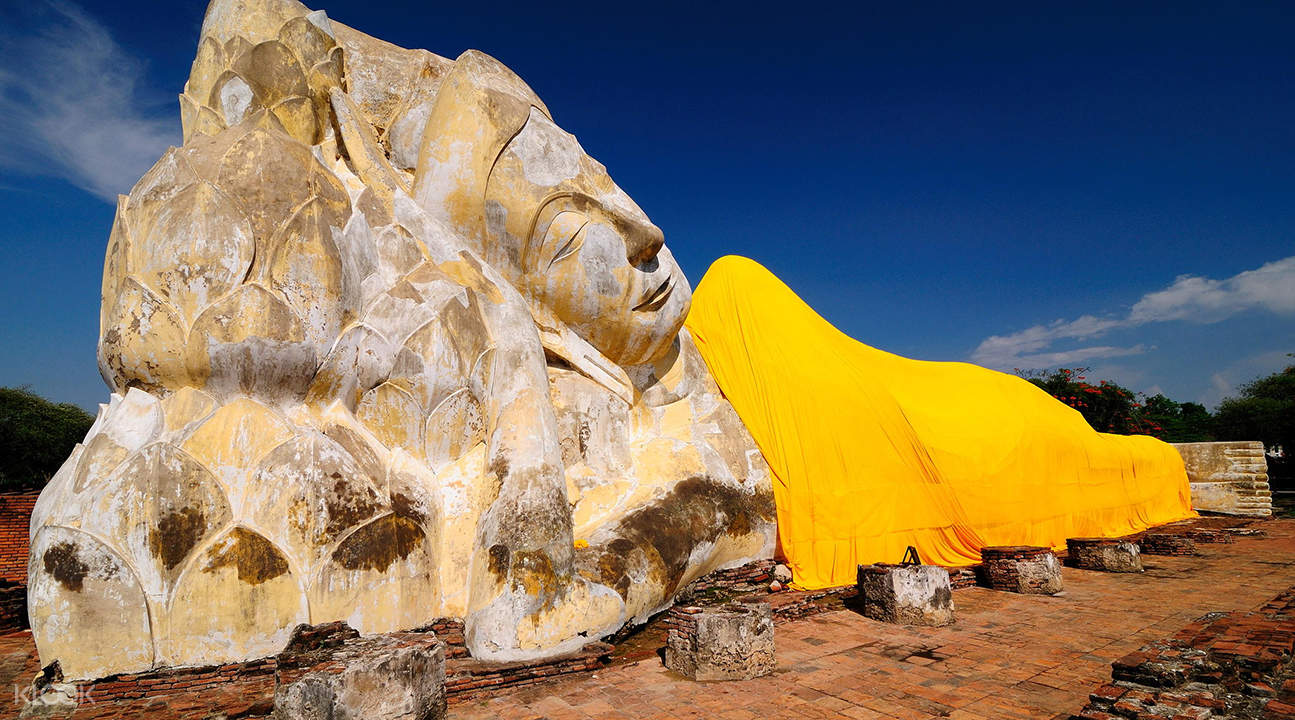 You can do this DIY by traveling to Ayutthaya by public transportation and hiring a tuktuk to tour you around. (We'll write a separate post about it.) But if you need a guide and you want someone else to take care of everything for you, you can book with Klook.
Visit the following places: Bang Pa-In Summer Palace, Wat Mahathat, Wat Phra Si Sanphet, Wat Lokayasutharam
Visit Ayutthaya Floating Market for lunch (meals at your own expense)
Sunset boat ride (stop by Wat Phanan Choeng, Wat Phutthaisawan and Wat Chaiwattharanam)
Pick up at the entrance of Century Mall (near Victory Monument Station)
Air conditioned vehicle with free WiFi onboard
English-speaking guide
All entrance fees and boat ride covered
Travel insurance provided by the operator
Meals not included
BOOK THIS TOUR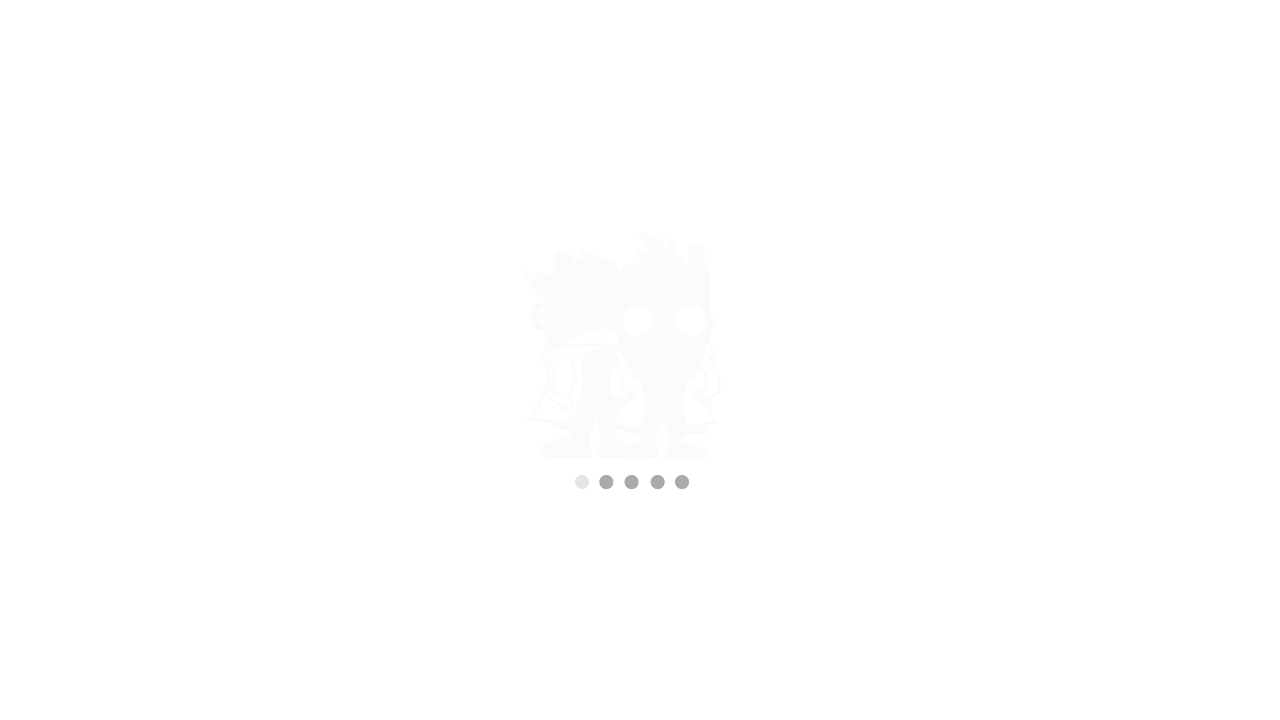 Sompong Thai Cooking Class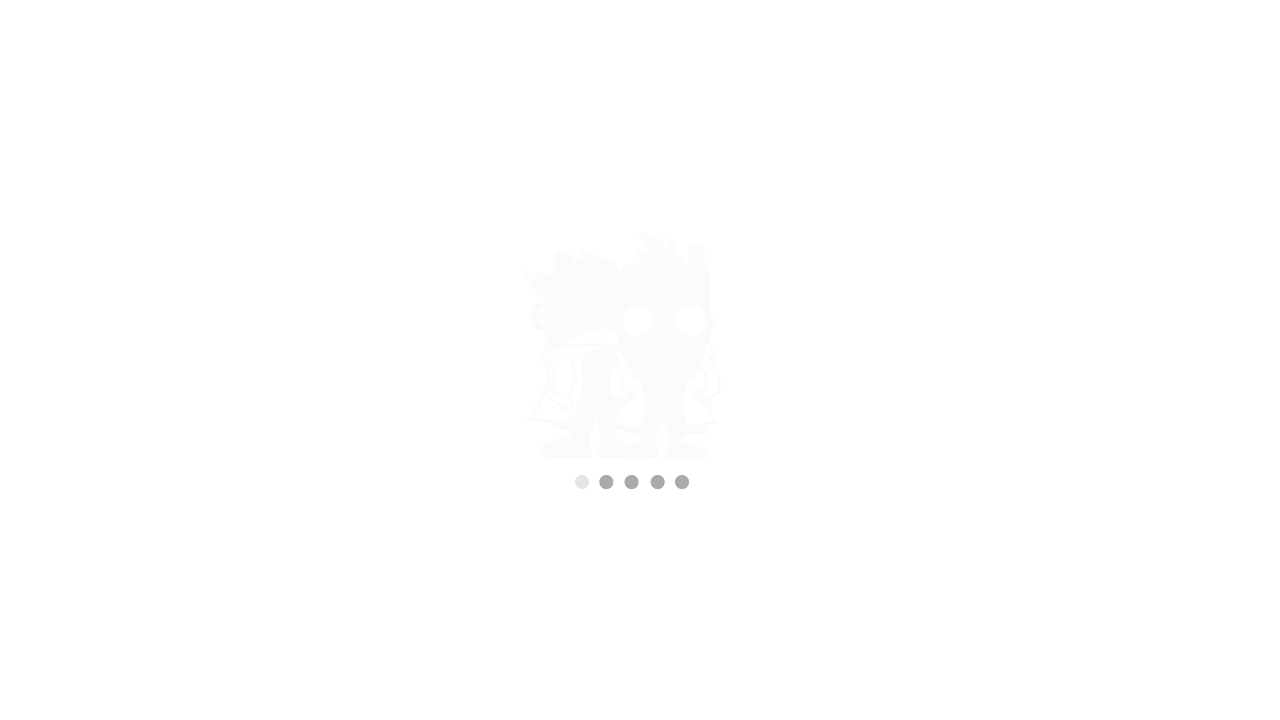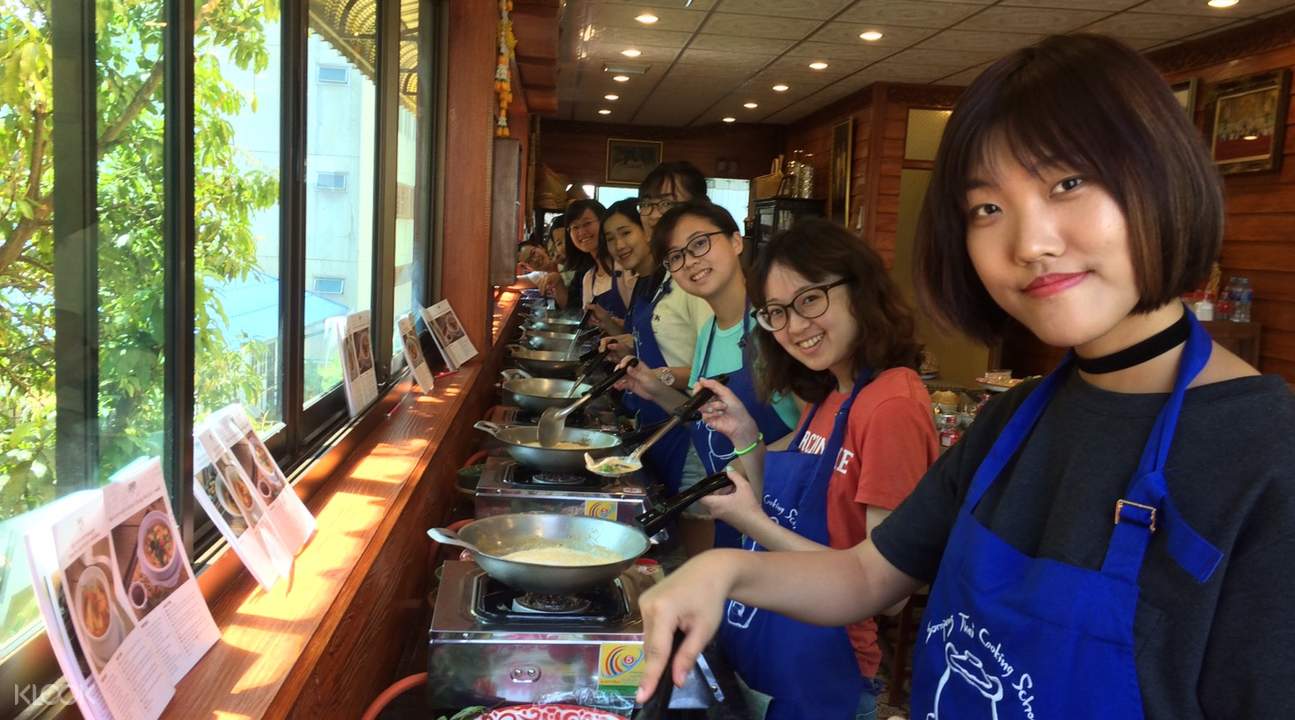 Learn how to cook your favorite Thai dishes: 3 savory dishes, 1 curry paste, 1 dessert.
The fee covers all ingredients you will need
English-speaking instructor
Located in Silom, which is very accessible
Inclusive of a visit local open market and hand pick fresh ingredients
Learn about the history of these Thai dishes
Create Thai curry paste from scratch
You get to take home a recipe book
BOOK THIS CLASS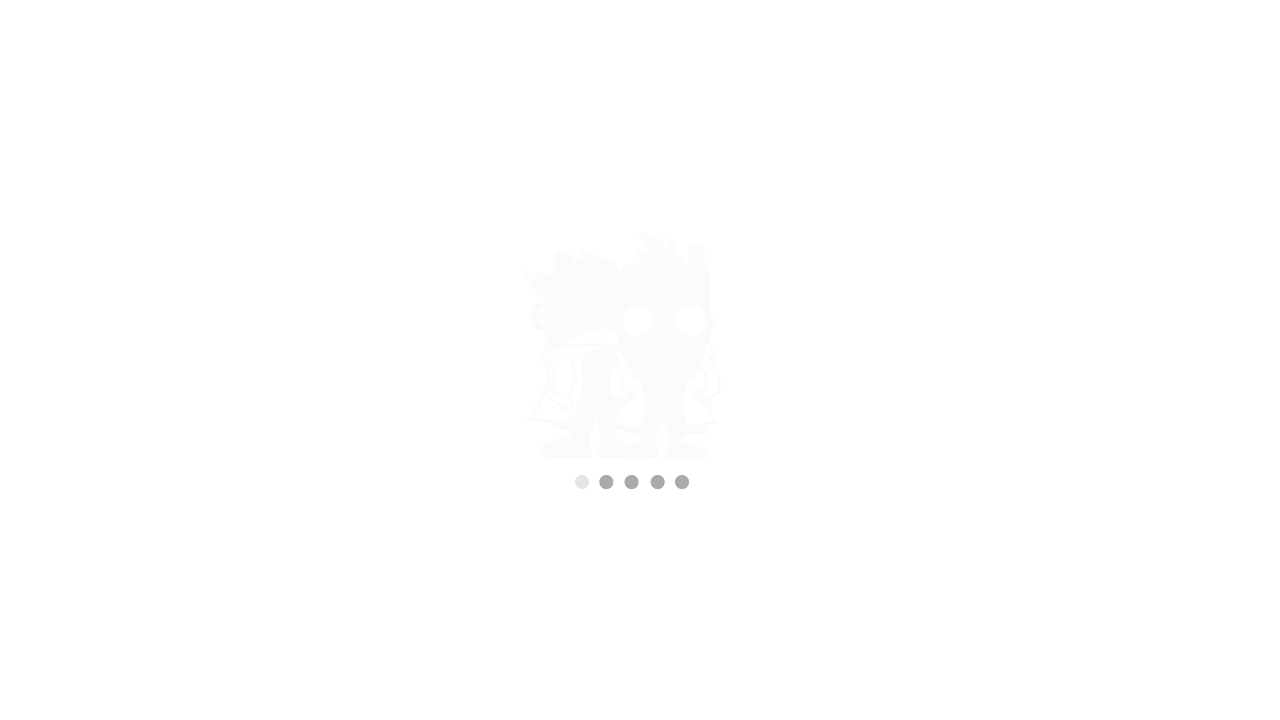 ---
Sample Bangkok Itineraries
Here are a couple of sample itineraries that you may use. I stayed much longer, but if you have only an extended weekend to spend in Bangkok, here's something to consider.
Note that this assumes you're flying in and out via Bangkok.
OPTION 1: BANGKOK-AYUTTHAYA 4D3N ITINERARY
Day 1 – Temples and Museums
Wat Pho, Wat Arun
Grand Palace Complex (including the Temple of the Emerald Buddha)
Siriraj Medical Museum
Khao San Road or Pat Pong (for nightlife or shopping)
Day 2 – Ayutthaya Day Tour
Wat Yai Chaimongkon
Wat Phra Si Sanphet
Wat Mahathat
Wat Chaiwatthanaram
and more wats!
Day 3 – Food, Shopping, and Nightlife
Damnoen Saduak Floating market
Siam Square, Platinum Square
Day 4
Back to Manila
If you follow this itinerary and you stay at a dorm, prepare to spend around ฿5100 ($150, P7600), excluding airfare. If you're able to snag a P5000 roundtrip airfare from Manila, that places the total cost to only P12,600.
Bangkok is landlocked, so beach bums might get disappointed. But other Southeast Asian destinations are easy to reach from here. If you have more days, consider heading south to Phuket or Krabi or north to Chiang Mai or Pai. You may also cross borders to Vientiane, Laos or Siem Reap, Cambodia.
Many of my friends (and I) have done the Bangkok-Siem Reap itinerary. Know that it entails spending a day on the road so make sure your time allows it.
OPTION 2: BANGKOK-SIEM REAP 6D5N ITINERARY
Day 1 – Bangkok Temples
Wat Pho, Wat Arun
Grand Palace Complex (including the Temple of the Emerald Buddha)
Siriraj Medical Museum
Khao San Road or Pat Pong (for nightlife or shopping)
Day 2 – Ayutthaya Day Tour
Wat Yai Chaimongkon
Wat Phra Si Sanphet
Wat Mahathat
Wat Chaiwatthanaram
and more wats!
Day 3 – Bangkok Food and Shopping
Damnoen Saduak Floating market
Siam Square, Platinum Square
Day 4 – Land Travel to Siem Reap
Day 5 – Angkor!
Angkor Wat
Bayon (Angkor Thom)
Ta Phrom
Angkor Night Market
Pub Street
Day 6 – City Tour
Plus Angkor Museum
Late night flight back to Manila
This itinerary will set you back ฿8080 ($240, P12,000) excluding the airfare and assuming you're staying at a dorm.
---
Budget Breakdown
Below is the list of the usual prices of things you will need for a comfortable budget stay in Bangkok! Bear in mind that the figures are in Thai Baht.
Meal (street food) – Pad thai costs around ฿40, pork rice ฿50,  and a big, big bowl of tom yum noodles ฿100. If you're eating at restaurants, prepare to shell out at least ฿120.
Accommodations – Dormitory beds from ฿100, hostel private room from ฿300, and a budget hotel room for two from ฿800
Grand Palace entrance fee – ฿500
Wat Pho entrance fee – ฿100
Wat Arun entrance fee – ฿50
Siriraj Medical Museum fee – ฿200
Damnoen Saduak Floating Market Tour – ฿400-720, depending on what's included in the tour
Ayutthaya Day Tour – doing it DIY-style may cost at least THB 700 but this only includes the visit to the temples. You'll spend more if you drop by the floating markets too. Arranged tours cost around ฿1000 if visiting the temples only. It can cost up to ฿1400 if a sunset boat ride and a visit to the floating markets are included.
Taxi – flagdown rate is THB 35, usual ride within the city is around THB 100
Train ride – THB 15-52
This travel guide is a work in progress. If you have something to add or you spot something that needs updating, let us know in the comments section below!
Watch our Latest Video!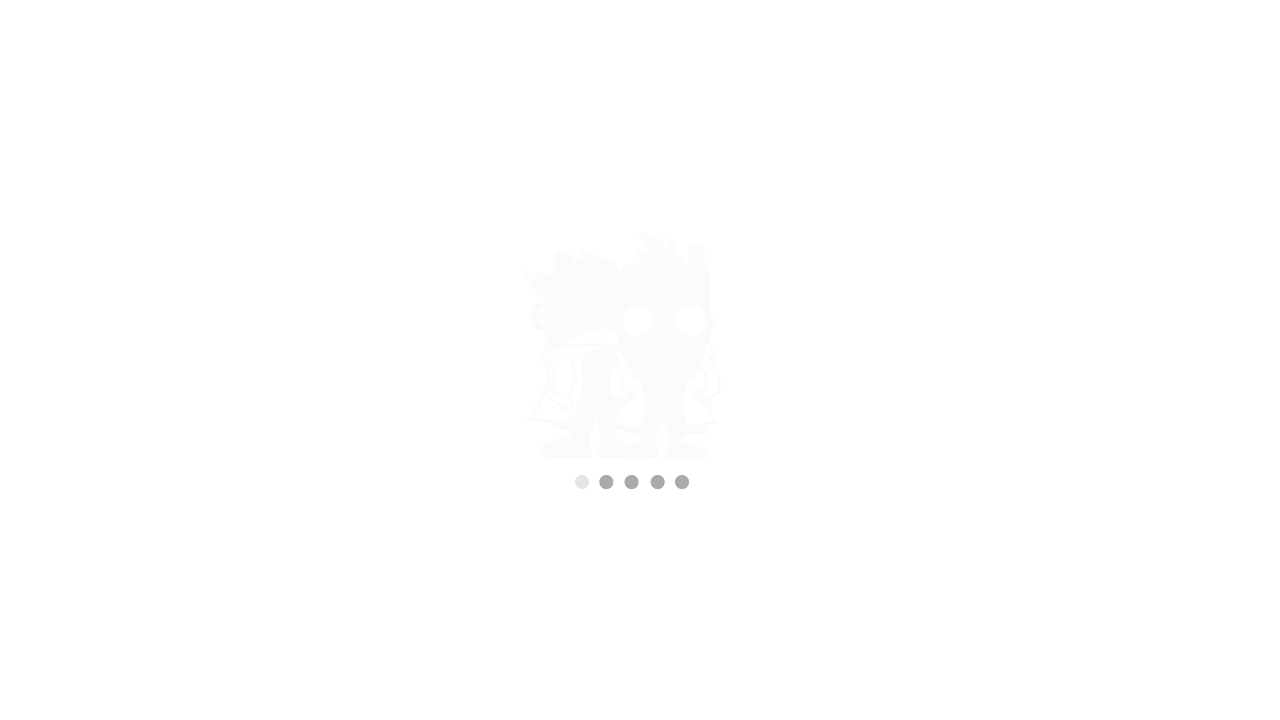 Important Reminders