Here is our latest, most comprehensive OSAKA TRAVEL GUIDE BLOG with sample Osaka itinerary for 4-5 days, list of things to do, hotel recommendations, list of expenses, and other useful travel tips! Last updated: October 2018.
We were about to approach the platform when we noticed a woman running after us. At first, we didn't think it was us she was chasing, but she stopped and talked to us. She couldn't speak English, but we recognized just one word, ticket. Apparently, we left our tickets by the entrance. We thanked the woman profusely, who responded with, "It's okay." Her smile never faded.
We were at Kansai Airport Train Station, and it was our first time in Japan. Barely an hour in Japan and we already witnessed firsthand the hospitality and helpfulness of the people of Kansai. It wasn't the last time. In the four times we have visited the city over the past few years, we have met locals who would go out of their way to help: a shopkeeper who left her store to accompany us to the start of a walking trail, a food vendor who brought us to the bus stop, a passerby who helped when he saw I couldn't understand the writings on a vendo.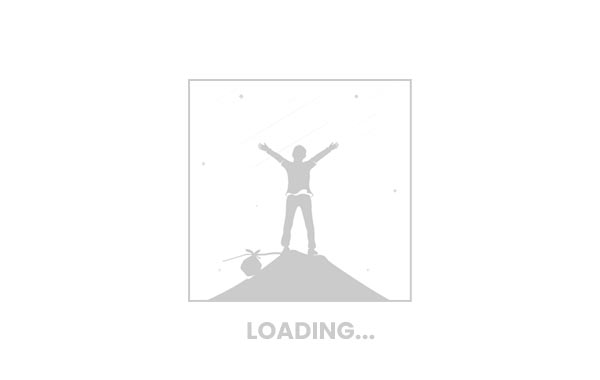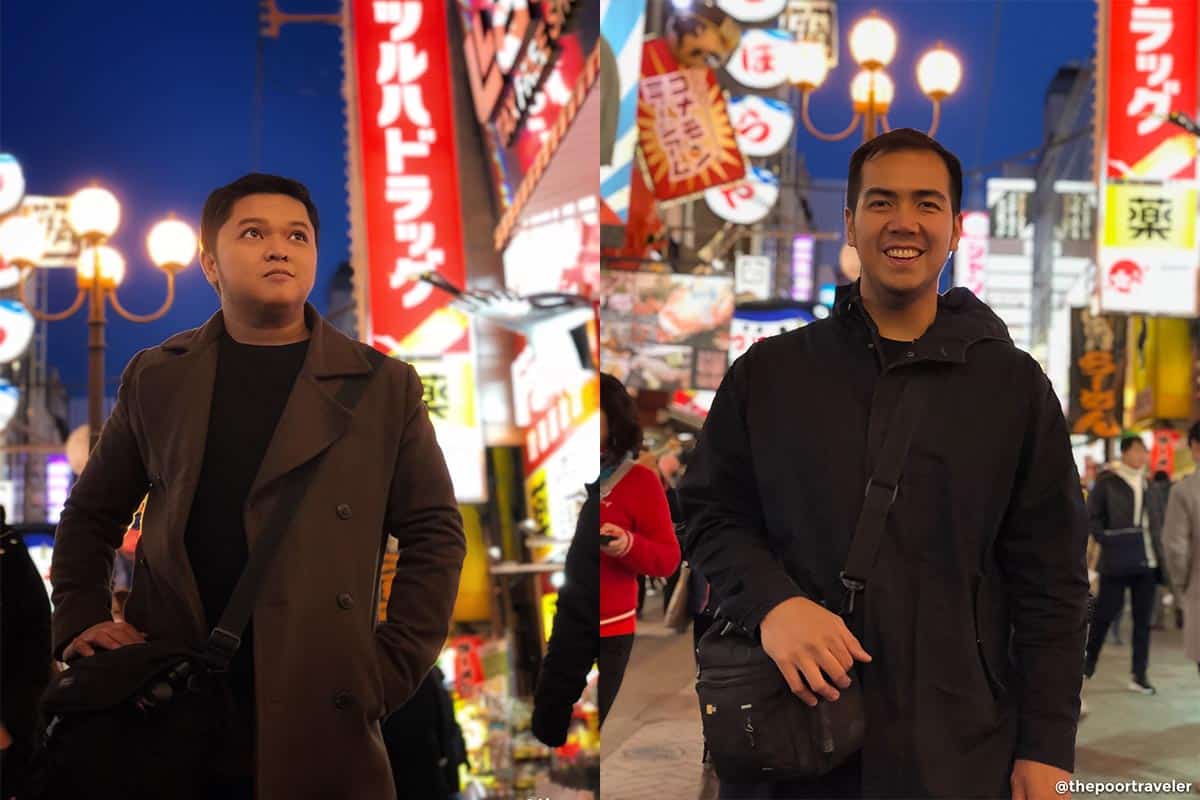 Osaka doesn't have the breathtaking landscapes and spectacular sights that other destinations in Japan are known for, but it has the warmth and kindness of its people. And that's always something to return to. That and the food. Oh yes, the food.
WHAT'S COVERED IN THIS GUIDE?
UNDERSTANDING OSAKA
Osaka is the third largest city in Japan in terms of population, next only to Tokyo and Yokohama. But because Yokohama is part of the greater Tokyo metropolitan area, Osaka is widely regarded as Japan's "second city." It is the capital of Osaka Prefecture which — together with Kyoto, Nara, Hyogo (Kobe) and a few others — is part of Kansai Region.
Osaka has something to offer to almost any type of traveler. For tourists seeking family-friendly fun, one of the most popular attractions is Universal Studios Japan, which is one of the most visited theme parks in the world. Historic and cultural landmarks also dot its tourism map, including the enormous Osaka Castle and Shitennoji. For the shopaholic, there's always the Dotonbori-Shinsaibashi area.
Osaka is also a great base if you want to explore other parts of Kansai Region. From here, you can easily travel to other cities within the region including Kyoto, Kobe, and Nara. If you want to go farther, you'll find plenty of transportation options that can take you to Himeji, Hiroshima, and Tottori. There are also buses that can connect you straight to Tokyo.
Other info you need to know:
Language: Japanese (Nihongo). The majority of the locals seldom speak English, but most of the signs and other tourist promotional materials have English translations.
Currency: Japanese Yen (JPY, ¥). JPY 1000 is around USD 9.36, EUR 7.60, PHP 484 (as of February 2018).
Money Exchange. There are a lot of money changers throughout Osaka and Kyoto, but save yourself the trouble and just exchange currencies before your trip. SANRY'S has good rates. You can also withdraw from ATMs when you're there, but they're pretty hard to find. Most of the ATMs we saw didn't accept international cards.
Modes of payment: Most establishments prefer cash payment, but many of them also accept credit card transactions.
Electricity Info: 100V. Type A sockets. Plugs have two flat pins. Type B is sometimes used but not that common.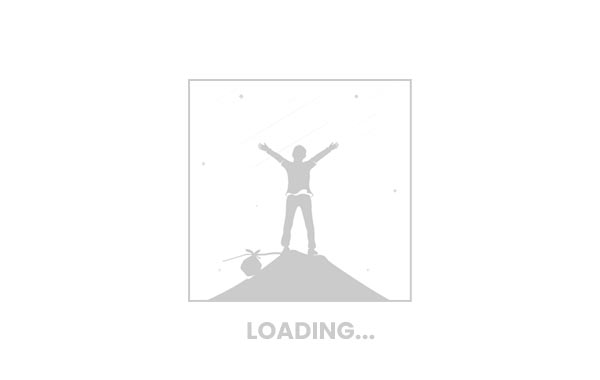 ---
BEST TIME TO VISIT OSAKA
When is the best time to visit Osaka? Early April for the cherry blossoms and mid to late November for the autumn foliage.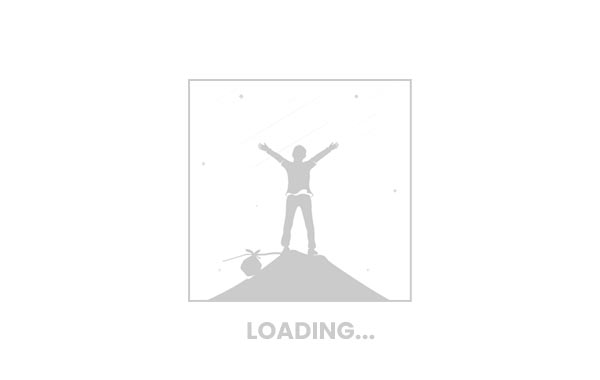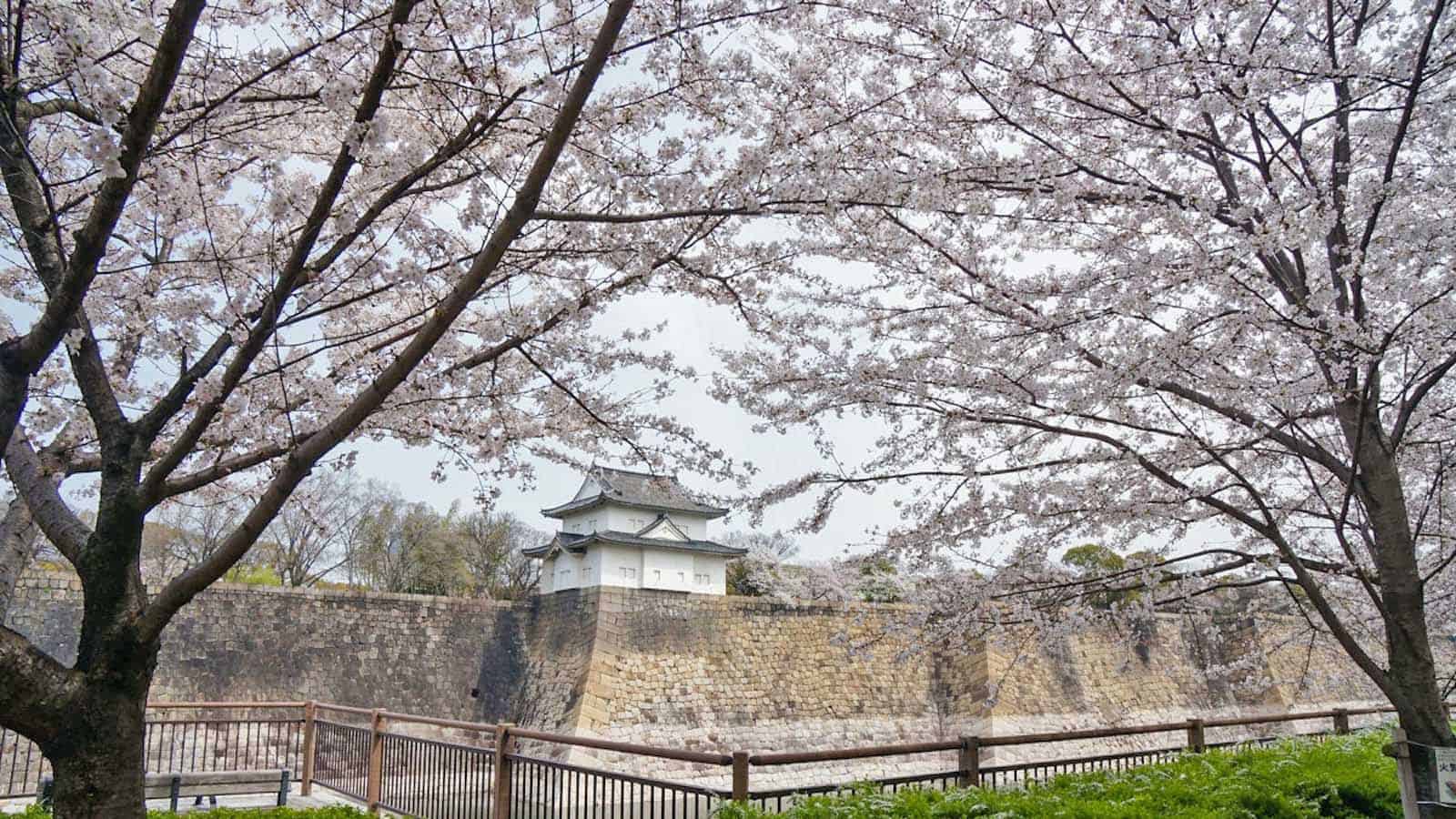 Kansai enjoys a temperate climate with strong seasonal variations. Spring and autumn are perfect if you're after fantastic views. During spring (specifically last week of March to first week of April), cherry blossoms adorn the otherwise plain green canopies.
Autumn (specifically mid- to late November) is ideal because the crowd begins to thin and the prices drop. It's also interesting as the foliage turns fiery orange and red. Temperature is also pleasant and comfortable for sightseeing.
If budget is a concern, look away from peak season: late March to August, especially the following dates:
Golden Week (April 29 – May 5)
Obon Festival (August 13–15)
Cherry Blossoms Season (Late March-Early April)
These dates bring the biggest crowds and steepest prices.
---
HOW TO GET A JAPAN VISA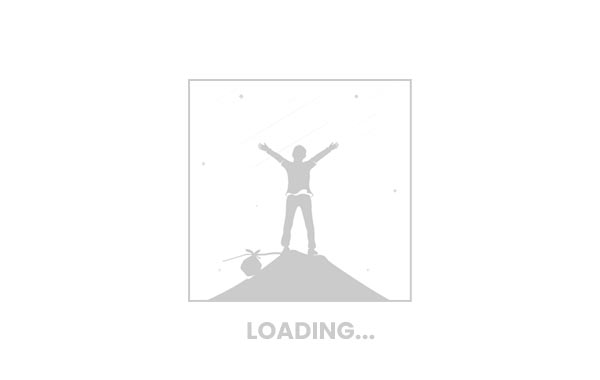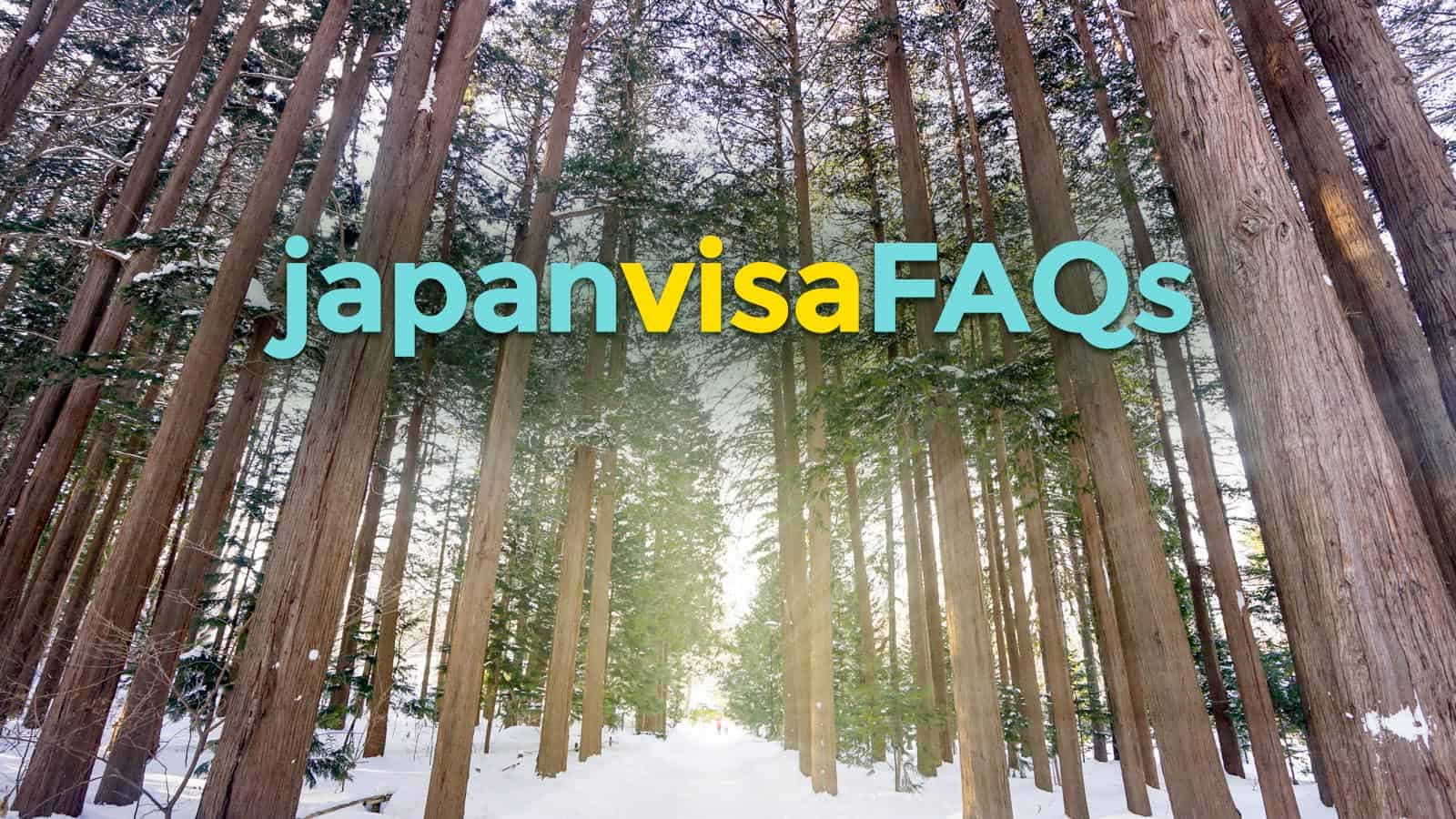 If you're from the Philippines, we created three dedicated posts for the visa application process.
---
HOW TO GET TO OSAKA
Kansai International Airport (KIX) is the primary gateway to Osaka and the rest of Kansai Region. A lot of airlines fly from Manila to Kansai Airport. If you book way in advance, you'll get the best deals from Cebu Pacific Air. CEB flies to Osaka five times a week. Their lowest year-round fare is at P6399, which is a great deal already.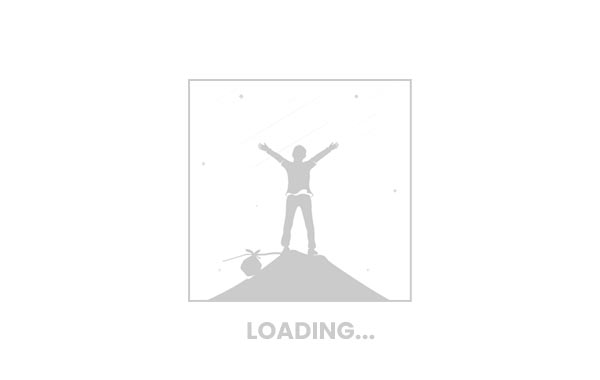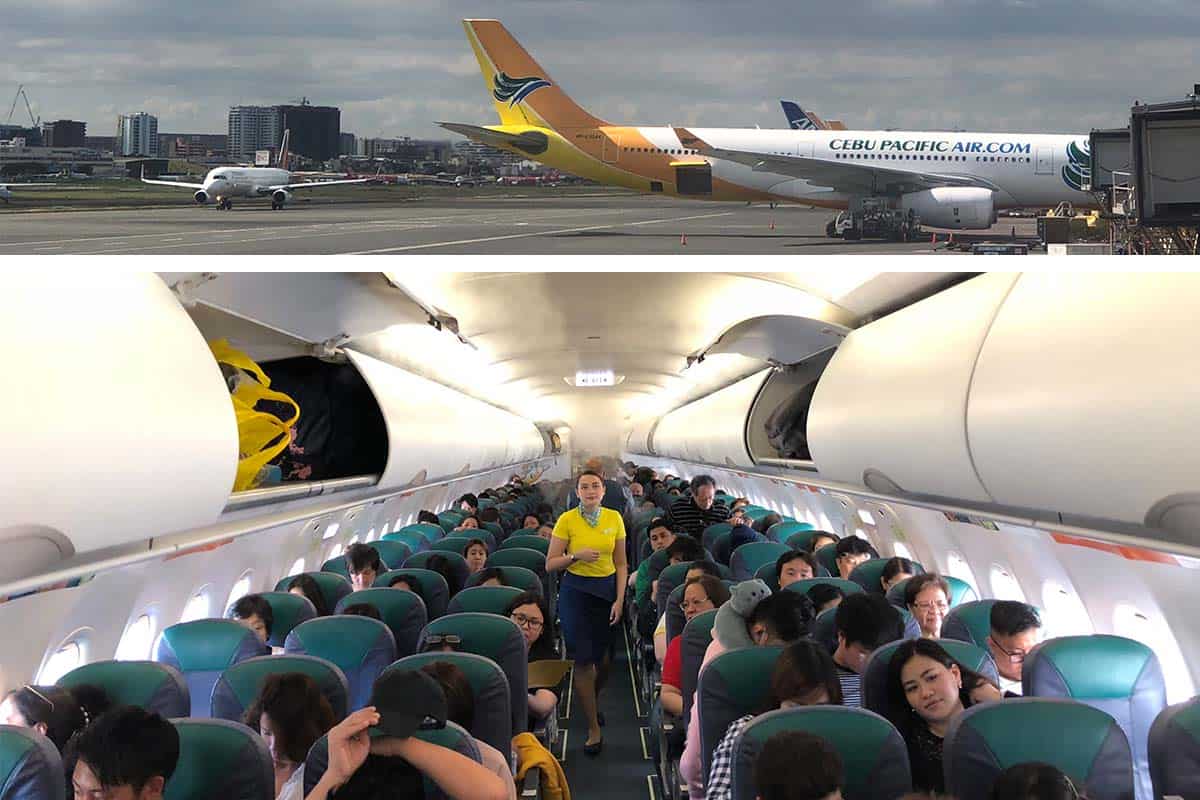 You can also wait for a SEAT SALE! For one of our trips, I was able to score a roundtrip Cebu Pacific ticket from their P20 SALE. The base fare per leg was only P20, but including all the taxes, I only paid PHP 5984 for the roundtrip ticket (PHP 2992 per way). That includes a prepaid baggage allowance of 20 Kg. Not bad. Not bad at all.
---
HOW TO GET FROM KANSAI AIRPORT TO NAMBA
I highly recommend staying in the Namba area because it's in a central, most convenient and most accessible location.
Kansai Airport is almost an hour from downtown Osaka, so make sure you take that into consideration when building your Osaka itinerary. Fortunately, there are plenty of transportation options that you can take to reach the city center. But where in the city center?
By Train
There are two railway operators ferrying passengers from the airport: JR and Nankai. But it is only Nankai that goes straight to Namba. You can take JR too, but it will involve a transfer. Nankai is what we usually take.
The train terminals are on the second floor of the building next to the Arrival Hall. Just take the escalator and use the bridge to get to the other side.
There are two main types of Nankai trains running from the airport:
NANKAI AIRPORT EXPRESS
This is the regular train. It looks like your regular subway train. It is cheaper but slower. You can't reserve seats on this train. Just hop in and find a spot.
Travel time: 45 minutes
Fare: 920
NANKAI LIMITED EXPRESS RAPI:T (Rapit)
This is the premier train. It's the deep blue train that looks like it came from the future. LOL. It's a little bit faster than the Airport Express, but much more comfortable. If you want to make sure you're seated comfortably throughout the journey, book this train.
Travel time: 38 minutes
Fare: ¥920 + ¥510 seat fee
If you decide to go with the Limited Express Rapi:t, you can reserve a seat via Klook. Here's how to use it:
Book a ticket with Klook. Reserve a ticket here
When the transaction is complete, you will be emailed a mobile voucher. You can print it out or save it on your phone.
On the day of your trip, upon arrival at Kansai Airport, find the HIS Counter at the Arrival Hall. There is usually a small KLOOK logo displayed in front of the counter. Show your mobile voucher to the staff. You will be given a physical voucher.
Proceed to the Train Station (in the other building), find the Nankai Ticketing Counter, and exchange your voucher with the actual train ticket. Do it at least 30 minutes before your schedule.
Enter the Nankai train station using the ticket.
✅ RESERVE A TICKET HERE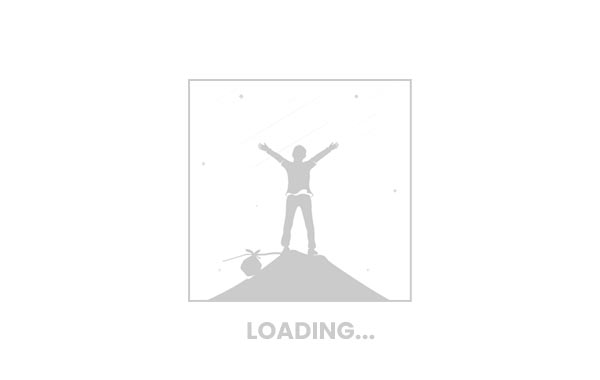 ---
By Bus
You can also take the bus to Osaka City Air Terminal (OCAT), which is located in the Namba area. Note that the first bus leaves Terminal 1 at 6:10am, last train at 10:40pm.
Travel time is about 1 hour, but varies depending on the traffic conditions.
At the Arrival Hall, approach the counter for AIRPORT BUS to OCAT.
Purchase a ticket to OCAT. Fare: ¥1050. They will need your passport so make sure you have it ready. You will be given both the ticket (white) and a receipt (green).
Proceed to Departure Platform 11 (or whatever platform number you're told).
Wait for the bus at the platform. If you have big bags, the staff will take them and tag them. You will be given a slip that you'll need to claim your bags upon arrival at OCAT so don't lose them.
Board the bus when it arrives. The driver will check your ticket. Find your seat number and get comfy. The travel time is around 1 hour, depending on traffic.
Alight at OCAT.
That's it! You're at OCAT. From here you can walk to your hotel.
---
POCKET WIFI & LOCAL SIM IN OSAKA
Pocket Wifi Rental
You will find wi-fi rental booths at the Arrival Area of Kansai Airport. Rates are usually between JPY 800-900 per day. However, they are very in demand so there might not be any more available if you arrive in the late afternoon or evening. Some establishments accept only credit card transactions.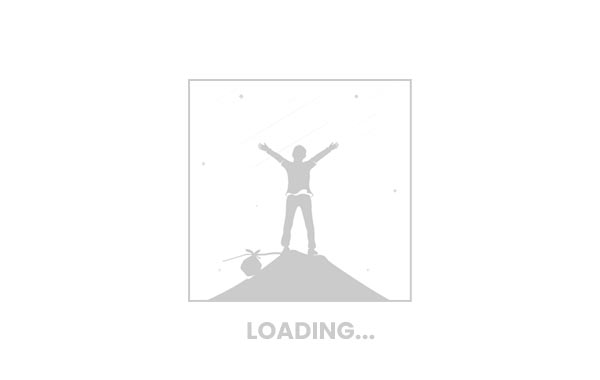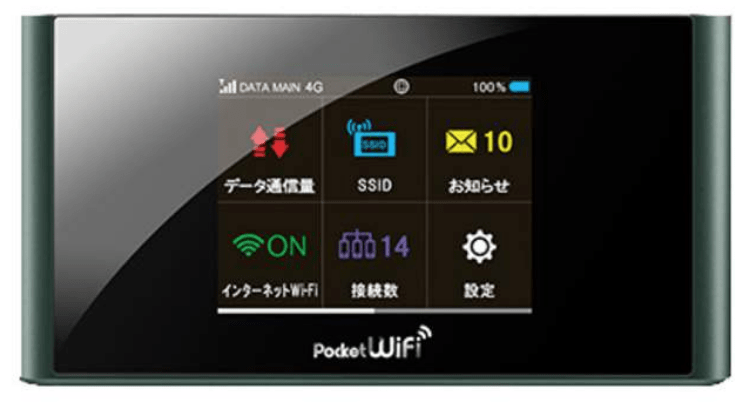 If you really want to make sure you get a mobile wifi, you can reserve one in advance via Klook for only PhP 389 per day for unlimited 4G access. That's a lot cheaper than those you will find at Kansai airport. The best part, if you're a group, you can connect multiple devices hassle-free. You can then split the cost with your friends. You can pick up the device at the airport. No deposit is required.
✅ RESERVE THIS NOW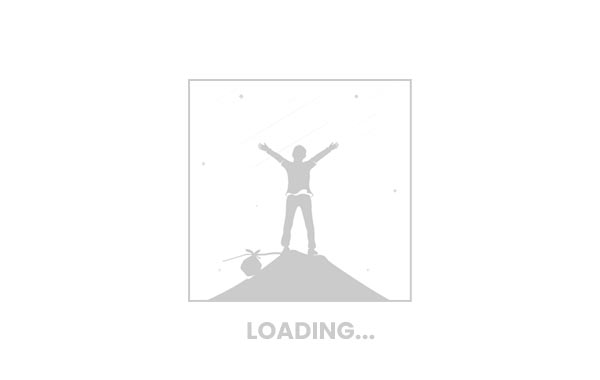 ---
Local SIM
If you opt with a 4G Data SIM, you can choose between two packages: unlimited 4G data for 8 days (around ¥3360) and 3GB data for 8 days (around ¥2160). If you're a heavy data user, best to go with the Unlimited Plan. You can pick up the SIM card at Kansai Airport.
✅ RESERVE A LOCAL SIM NOW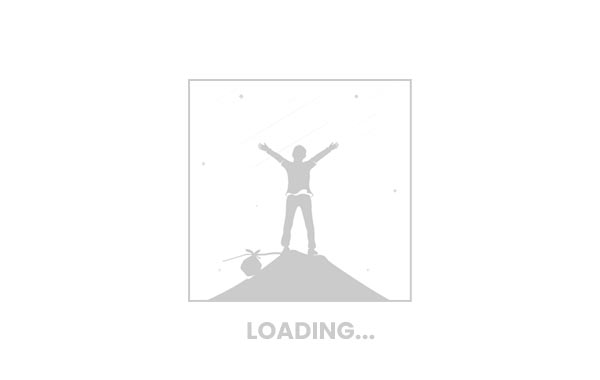 ---
HOW TO GET AROUND OSAKA
The easiest way to get around Osaka is by train or subway.
Osaka is linked to the rest of the island by an expensive (and expensive) train system. In theory, traveling around is easy and hassle-free. In practice, however, it is difficult. Besides the language barrier, these train lines are as complicated and challenging as your previous relationship. You might think you're on the right side of the right platform at the right station, but there's still a chance that you board the wrong train and in some cases the wrong car. Some trains even split into half at one point, and they choo choo in separate directions.
But thank heavens for the Internet. So here's a tip. If you own a smartphone or a tablet, do yourself a favor and get connected to the Internet!
You will need access to Hyperdia, a web-based search engine that would tell you train schedules and routes instantly. Just make sure you know the closest train station to your destination and let Hyperdia do the rest. Here's more info: How to Use Hyperdia
If you want to score some savings, you can use any of the train passes available. Just pick one that best matches your Osaka itinerary.
We have a more detailed post about the passes here: KANSAI PASSES: WHICH IS BEST FOR YOU?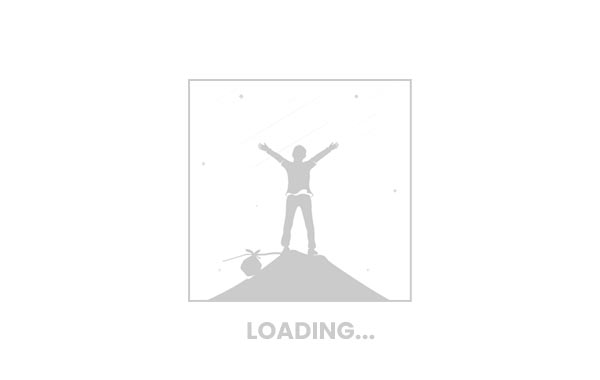 For more details, keep on reading. I explained each pass below.
---
Osaka Amazing Pass
I strongly recommend this!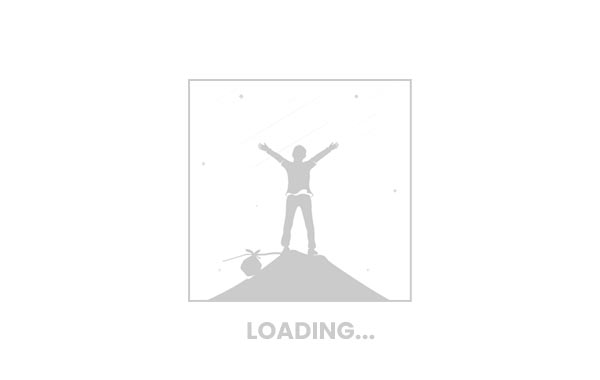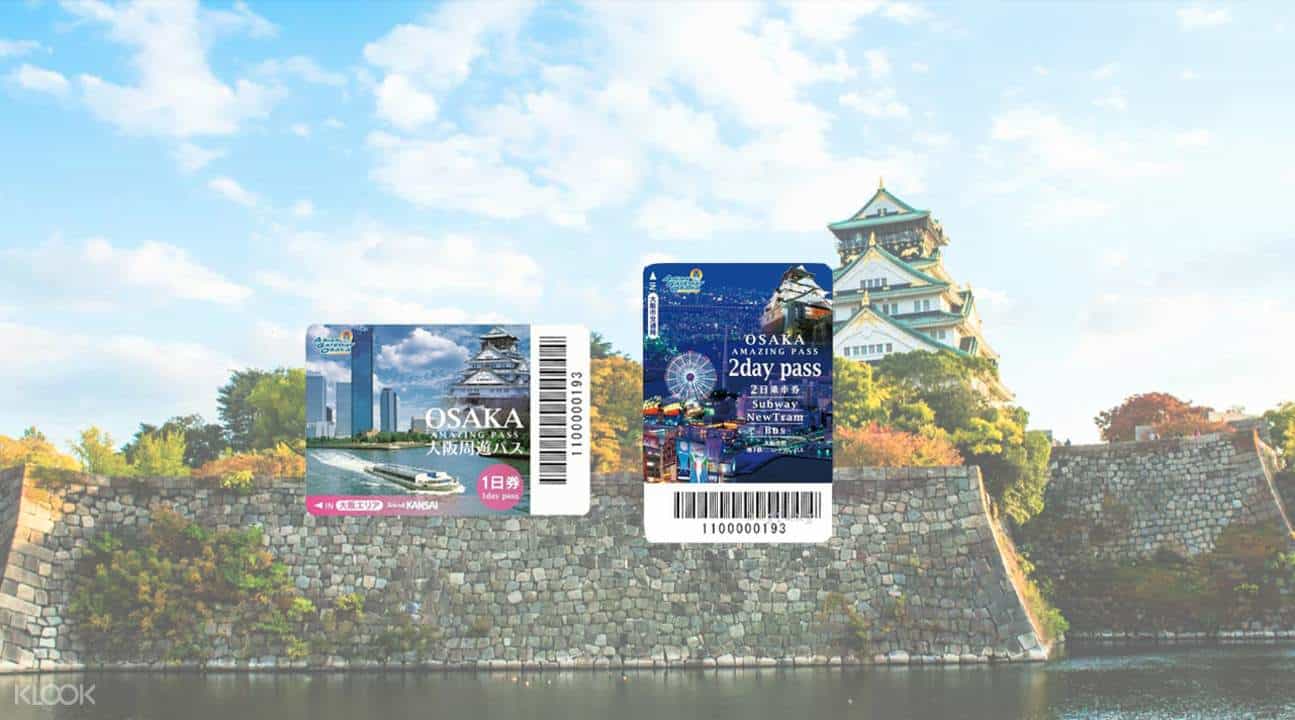 The ultimate all-inclusive Osaka sightseeing pass, available in 1-day and 2-day versions! It gives the holder unlimited use of the subway, tramway, and bus systems in Osaka. It also gives FREE access to certain attractions including the following:
Osaka Castle Main Tower
Umeda Building's Floating Garden Observatory
HEP FIVE Ferris Wheel
Natural Hot Spring Naniwa no Yu
Tombori River Cruise
Dotombori Tour
You can reserve one via Klook. However, know that there are two types on Klook, depending on where you wish to pick it up. Make sure you book the one that is more convenient for you.
✅ If you want to pick up the pass at Kansai Airport, RESERVE HERE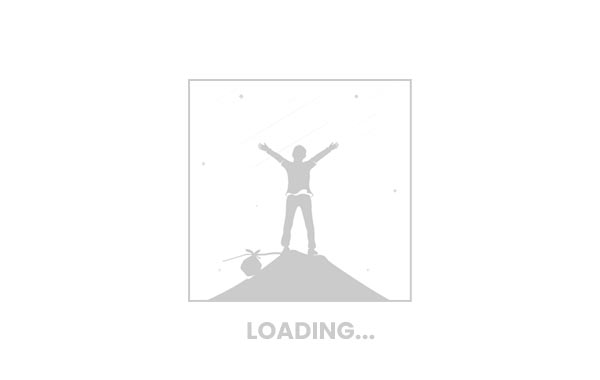 .
✅ If you want to pick it up at Kuromon Market in Namba, RESERVE HERE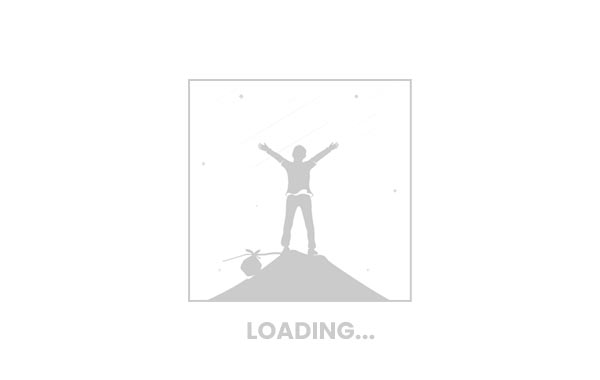 .
---
JR West Kansai Rail Pass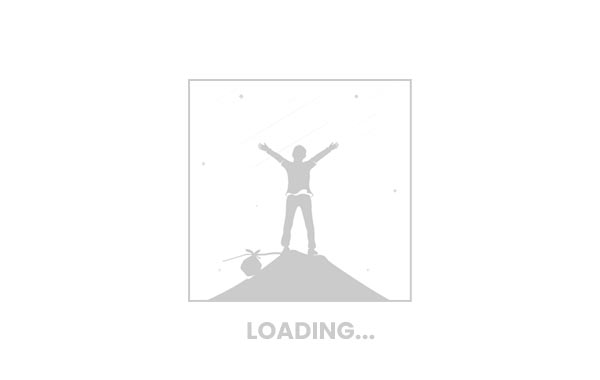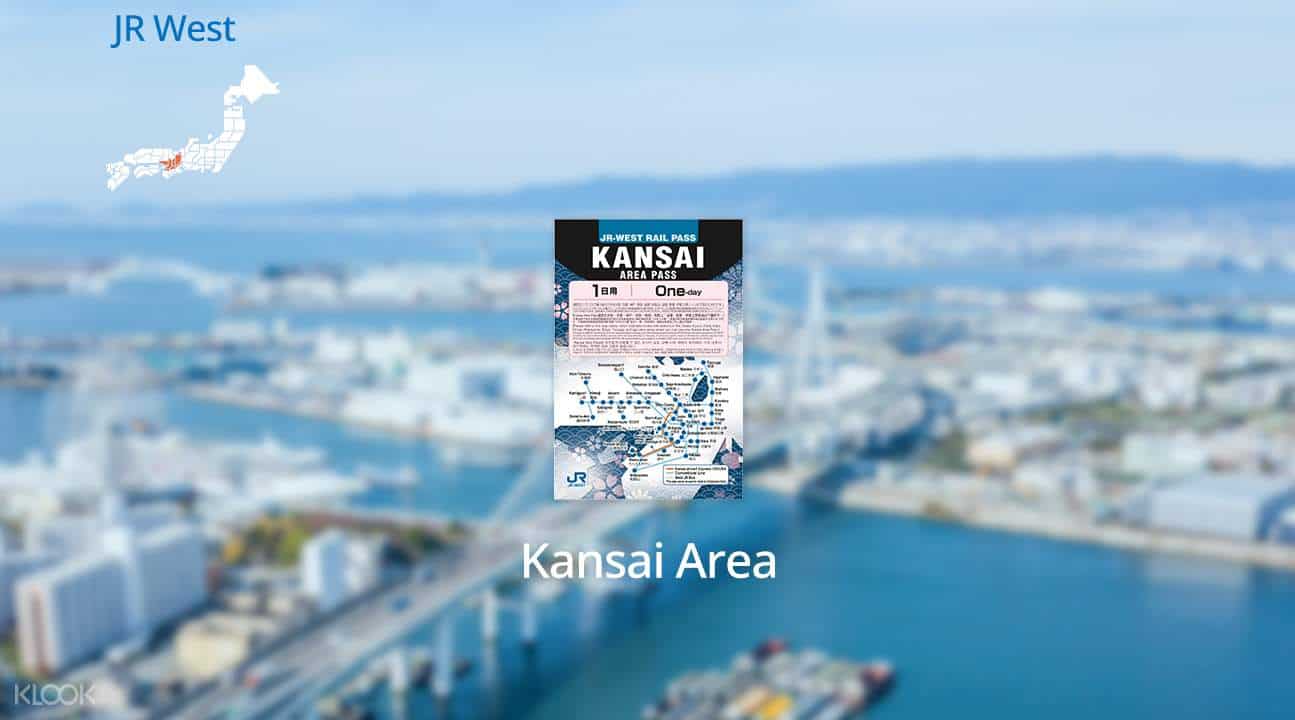 This pass offers unlimited rail and bus rides to and in many cities in Kansai Region including Osaka, Kyoto, Kobe, and Nara. You can also use this to travel from Kansai Airport to Osaka or Kyoto and back. Available in 1-, 2-, 3- and 4-day validity variants.
Note that this pass is only accepted on JR Trains. This won't work on Nankai lines or subway lines.
Do you need this pass?
If you plan on staying within Osaka and not visiting other cities, this is not for you. Get the Amazing Osaka Pass instead.
If you plan to visit Kyoto, Nara, Kobe or other cities in Kansai, this could be great for you.
IMPORTANT! Best to purchase this pass ONLINE. This pass is meant for foreign nationals traveling as a temporary visitor (tourist) in Japan. Thankfully, there's Klook. You can book below:
How does it work? How do you use it? Oh, easy, easy.
Book a ticket with Klook.
When the transaction is complete, you will be emailed a mobile voucher. You can print it out or save it on your phone.
On the day of your trip, upon arrival at Kansai Airport, find the HIS Counter at the Arrival Hall. There is usually a small KLOOK logo displayed in front of the counter. Show your mobile voucher to the staff. You will be given a physical voucher.
You don't have to use it immediately. The count will begin on the day you first use it. For example, if you purchase a 2-day pass and you claim it on Monday, it doesn't mean that you have to use it on Monday and Tuesday. You may choose to use it any day before expiration. If you use it for the first time on Thursday, you can use it on that day and Friday.
When you use it for the first time, approach the staff at the counter at any of the station and he will stamp the final date you may use the pass.
For succeeding uses, simply show the stamp on the pass at the staff at every JR station.
You can use it together with Osaka Amazing Pass too! On my last trip, I used an Osaka Amazing Pass when roaming within the city and then used my JR Kansai Pass on days when I traveled to Kyoto and Kobe.
---
Kansai Thru Pass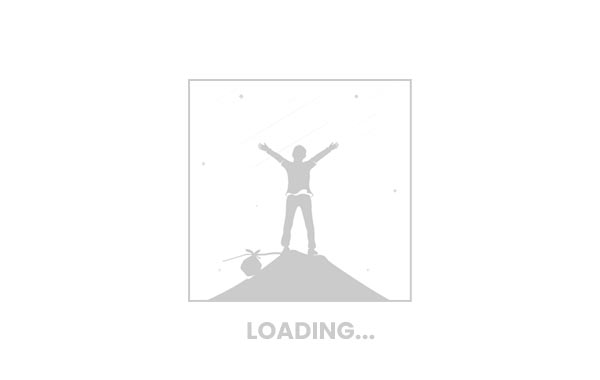 Offers unlimited rail and bus rides in many cities in Kansai Region including Osaka, Kyoto, Kobe, and Nara. You can also use this to travel from Kansai Airport to Osaka or Kyoto. JR Lines are not covered, though.
Available in 2- and 3-day validity variants. Unlike the JR West Kansai Pass, the Kansai Thru Pass doesn't require consecutive days, making it much more flexible.
So which is better: Kansai Thru Pass or JR West Kansai Pass? Only you can answer that because it depends on your Osaka itinerary. If most of your stops are along JR lines, then the latter makes more sense. But if your destinations are far apart and closer to non-JR lines, then get the Kansai Thru Pass. Also consider your schedule. Kansai Thru Pass's "non-consecutive" feature will allow you to maximize it better.
✅ RESERVE KANSAI THRU PASS HERE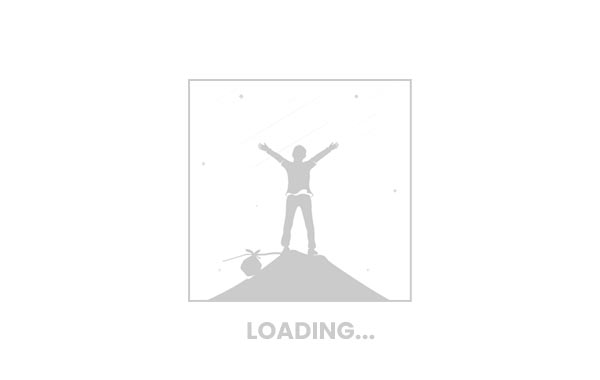 ---
ICOCA Card
The ICOCA Card isn't a pass. It's a prepaid IC card. It's sort of Kansai's version of Tokyo's SUICA or PASMO Card.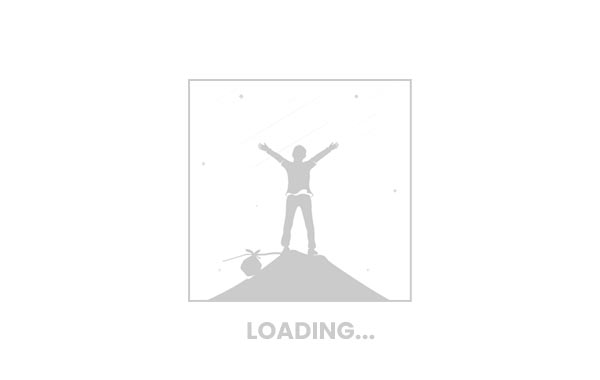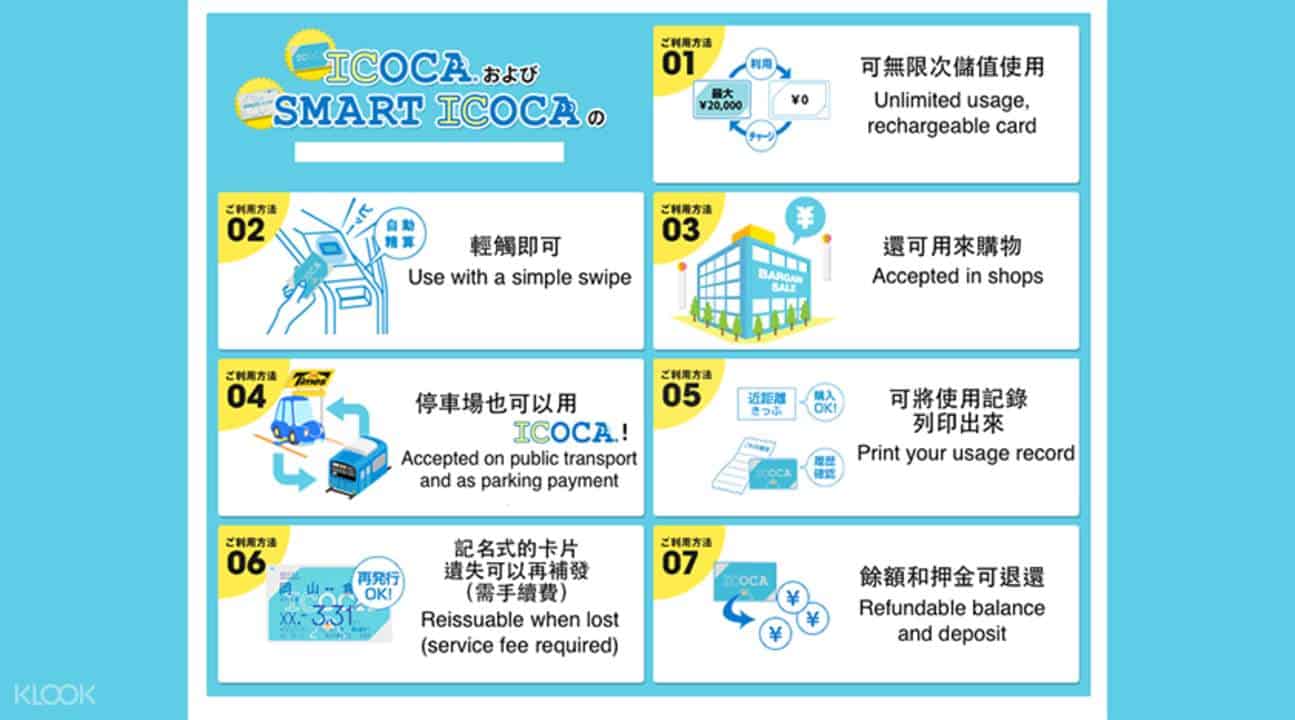 When you use an ICOCA card, you still pay for every trip. (Again, it's NOT a pass.) You can also use it to snag some discounts, but the real convenience is that you don't need to get a ticket each time you're using the train. You just need to quickly hover the card over the reader and you're through. It functions like an MRT stored-value ticket (because that's exactly what it is, a stored-value ticket).
You can also use it not just on trains but also on buses, lockers, vending machines, and even convenience stores. Yep, lockers. The ICOCA card works on lockers at train stations!
Although ICOCA is a product of JR West and is the primary IC card for Kansai and Chugoku region, you can use it in other places in Japan that has an IC card reader: in Tokyo, Nagoya, Fukuoka, or even as far as Sapporo. However, you can't use it to travel between regions. The entry station and exit station both have to be within the same region. Yes, you can use it WITHIN Osaka. Yes, you can use it to travel from Osaka to Kyoto or Nara. BUT you CAN'T use it to travel from Osaka to Tokyo or Osaka to Nagoya, because Osaka, Tokyo, and Nagoya are not in the same region.
To get one, you just need to approach one of the ICOCA machines at the station. There's no use for me to enumerate the steps here because it's so easy. Just choose ENGLISH on the welcome screen and follow the instructions.
But if you want a discount, you can get an ICOCA card from Klook, which is already preloaded with ¥1500 + the deposit of ¥500. You can get the deposit when you return the card.
✅ RESERVE A CARD NOW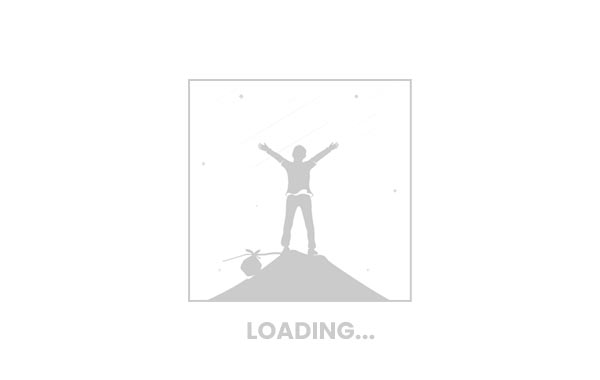 ---
JR Pass
If you're visiting Osaka, Nara and Kyoto ONLY, you don't need a JR Pass. It's only for those who will make multiple long-distance journeys. If you're staying within the Kansai Region, get a JR KANSAI RAIL PASS INSTEAD.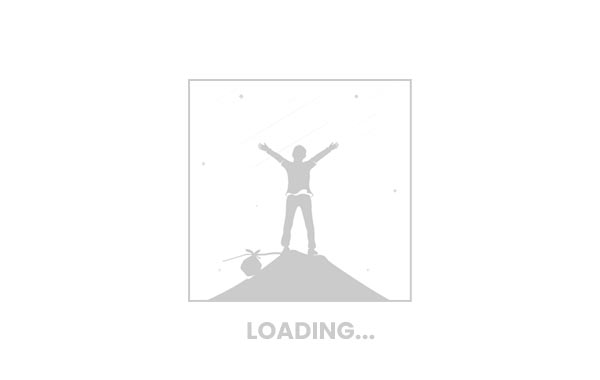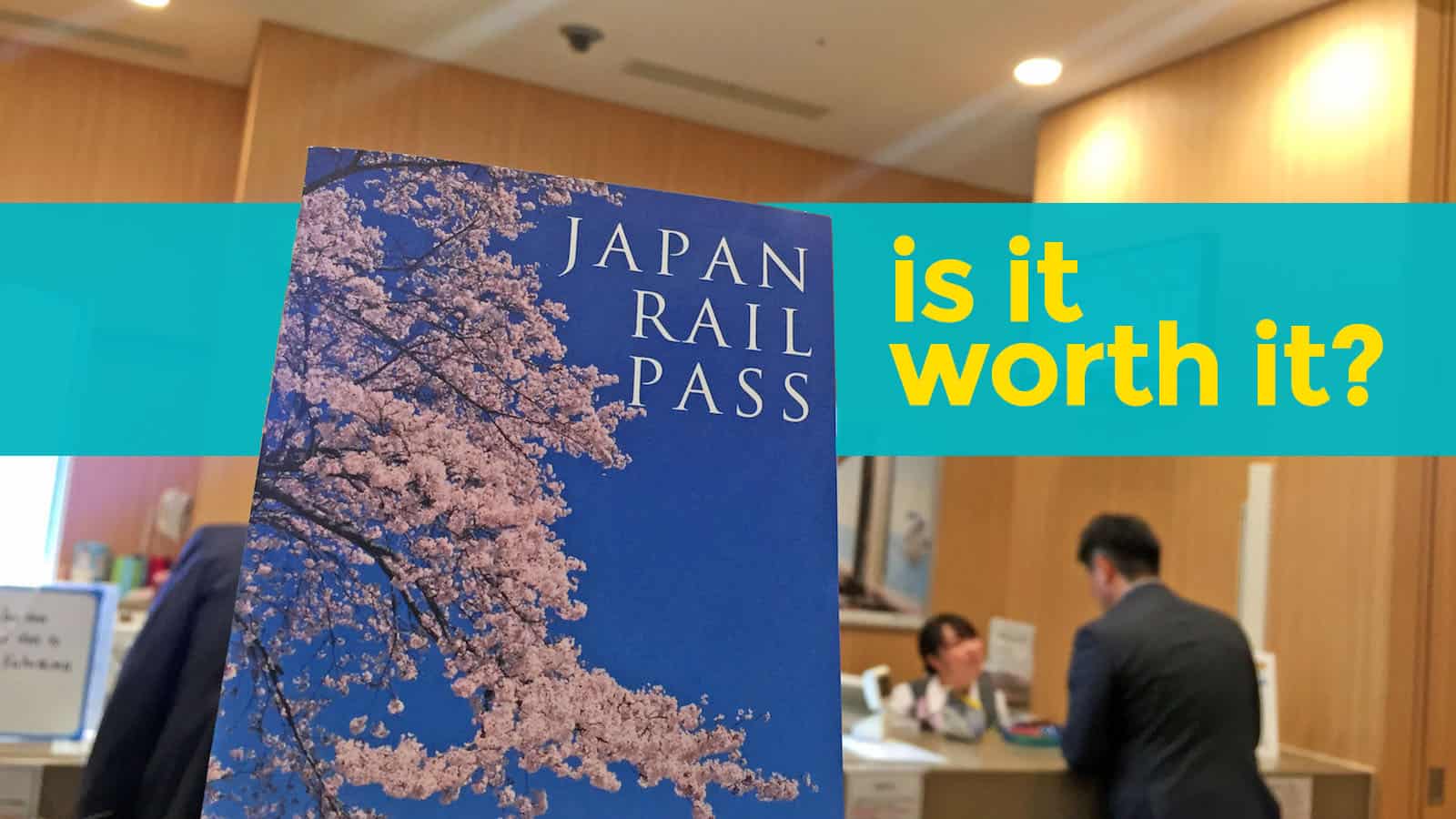 When is it wise to purchase a JR Pass? If you're visiting multiple cities in Japan and you're staying for at least 7 days. If your Osaka itinerary is more like that, purchase a pass before your trip. Klook offers the cheapest JR Passes available. If you live in the Philippines, the pass will be delivered to you in 7 days.
✅ CHECK JR PASS RATES HERE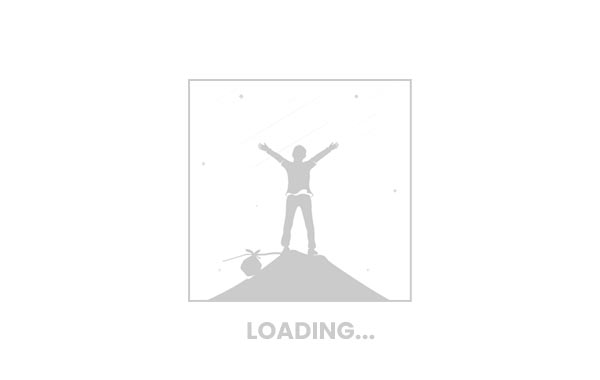 ---
THINGS TO DO IN OSAKA
Universal Studios Japan
Nearest Station: Universal City Station (JR Yumesaki/Sakurajima Line)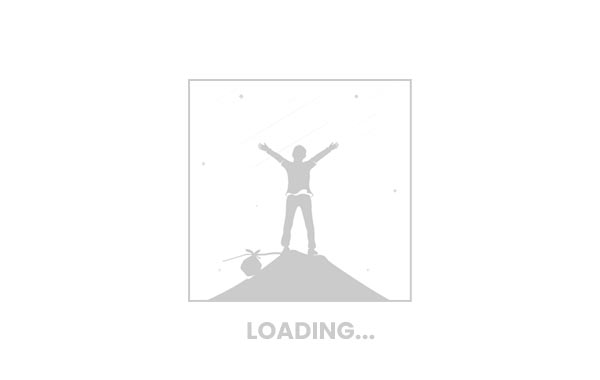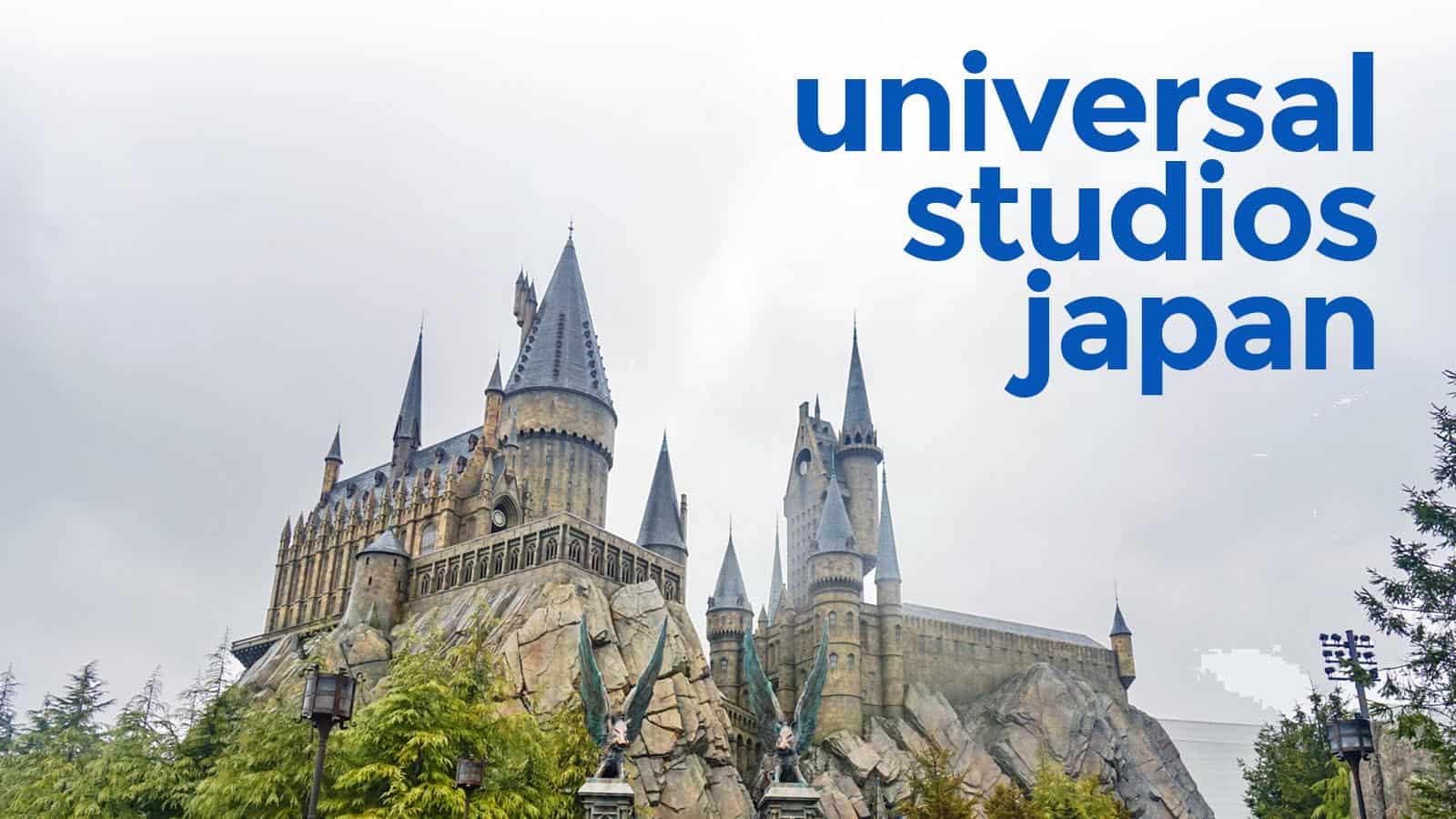 As you already know, it's a movie theme park that could bring a lot of fun to kids and adults alike. USJ is the first US branch in Asia, but it has been given a new life when they opened the Wizarding World of Harry Potter and Despicable Me Minion Mayhem.
The problem with USJ is that it can get a bit too crowded especially on weekends. You can waste over an hour falling in line for just one attraction. If you want to get the most out of your time, an Express Pass is recommended. It costs extra, but it is worth it, in my experience. Express Passes sometimes sell out especially during peak season so it's best to reserve online.
Are there DISCOUNTED TICKETS?
YES! Klook sells so-called 1.5 Day Pass. Basically, this pass will allow you to visit Universal Studios Japan at 3pm on Day 1 and then you can still use it for the entire day the following day. This gives you enough time to try more rides and enjoy more of the park.
WHERE TO BUY TICKETS
Book online! Here are the links to where you can get tickets:
---
Osaka Castle Park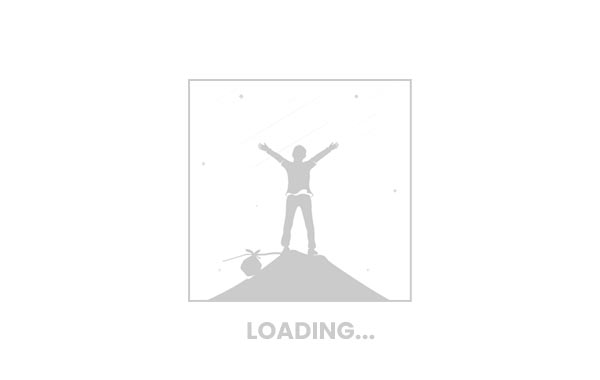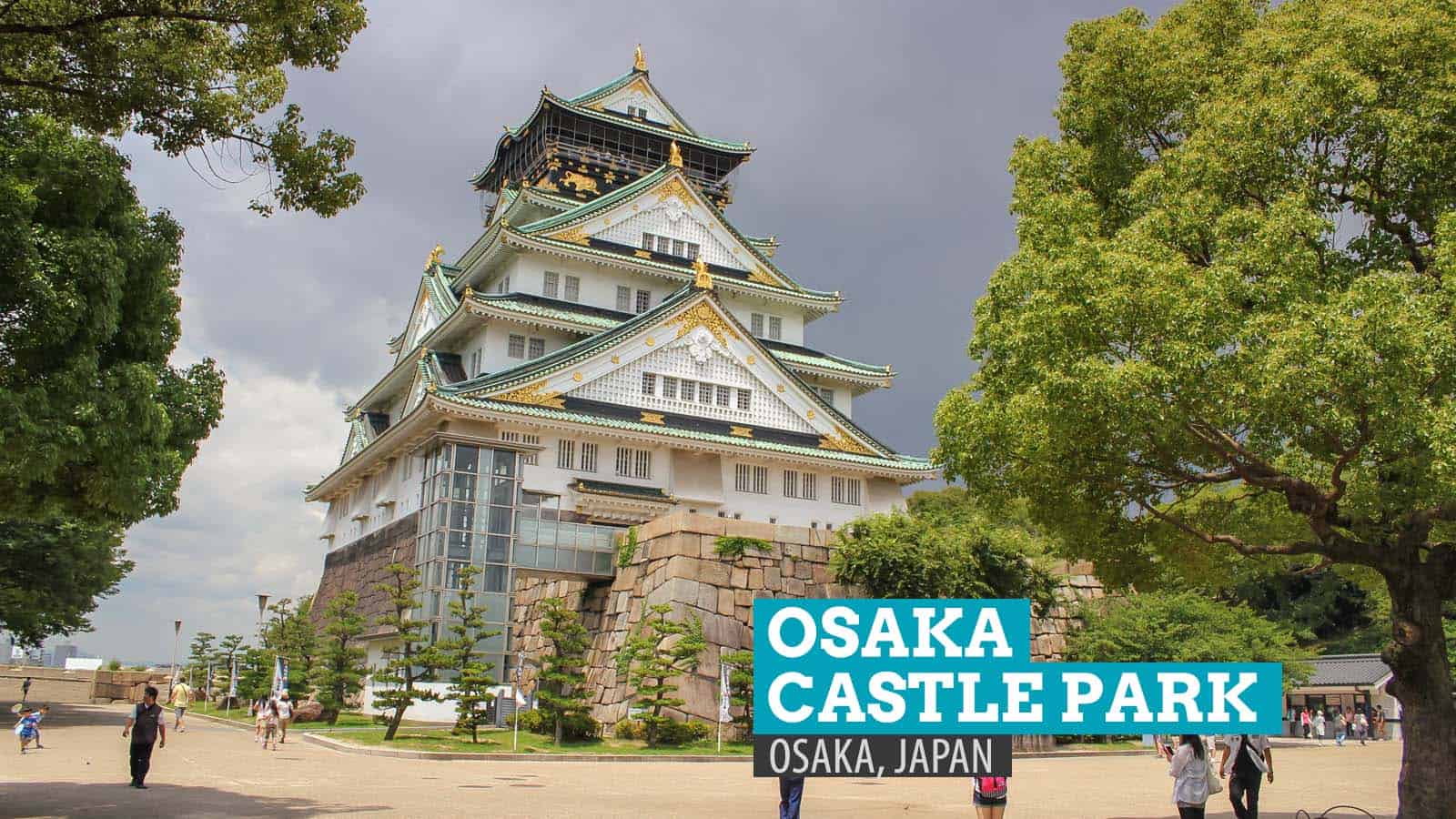 Nearest Stations:
Tanimachiyonchome (4-chome) Station (Tanimachi Subway Line, Chuo Subway Line)
Osakajokoen (JR Loop Line)
Opening hours:
9am-4:30pm from November to February
9am-9pm during Cherry blossoms season
9am-5pm the rest of the year
More info: Osaka Castle
---
Dotonbori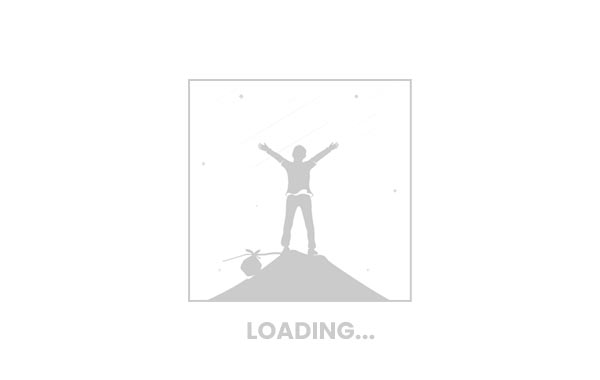 A shopping and food district in Namba where you can get lost in a maze of countless restaurants and stores! You can also hop onto a boat and cruise down the river.
Nearest Station: Namba Station
More info here: Dotonbori
---
Kuromon Ichiba Market
Open: Daily, 9am-6pm
How to get there: Closest stations are Nippombashi and Namba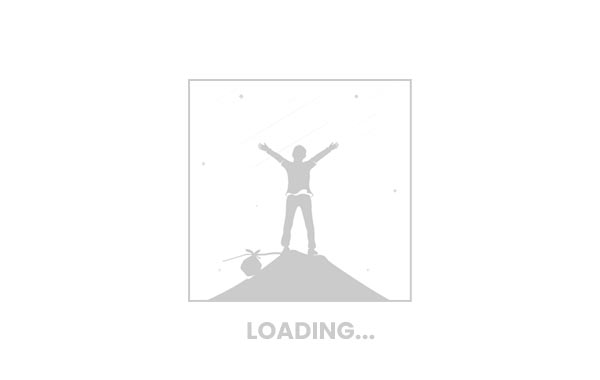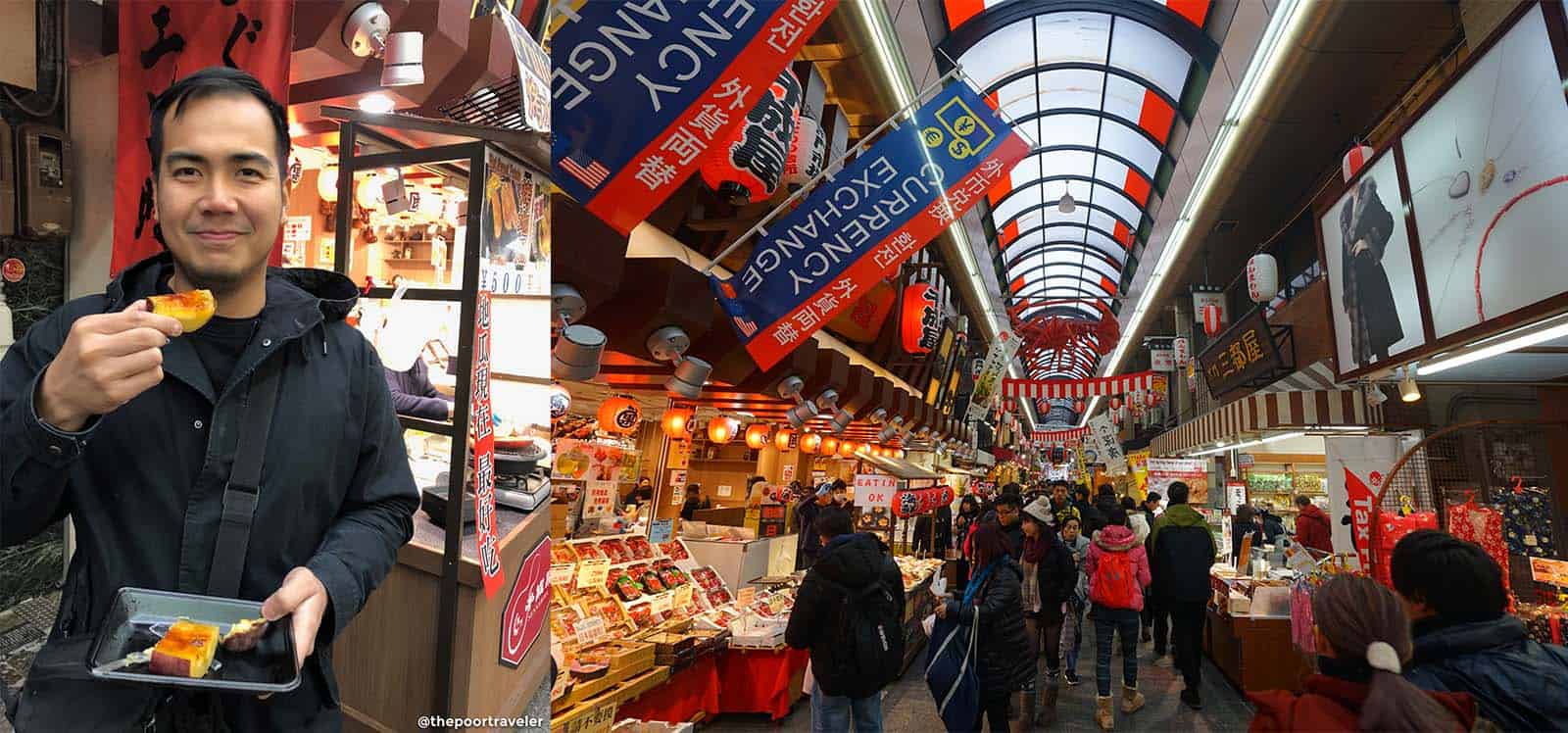 For over 190 years, Kuromon Market has been known as Osaka's kitchen for its almost endless array of gastronomic options, ranging from rare fruits to mouth-watering seafoods that you can eat or have prepared on the spot. Compared to other markets I have visited in Japan, Kuromon is actually a bit pricier, but the experience make up for it. They sell items in small servings, which allows visitors to get a taste of a wide variety of products, something that a regular restaurant can't give you. There's just so much to see and taste here. If you want to try Kobe beef but not flush enough to afford a proper cut, you can get hold of small slices here. Even the deadly fugu (pufferfish) is sold in one of the corners.
---
Shitenno-ji Temple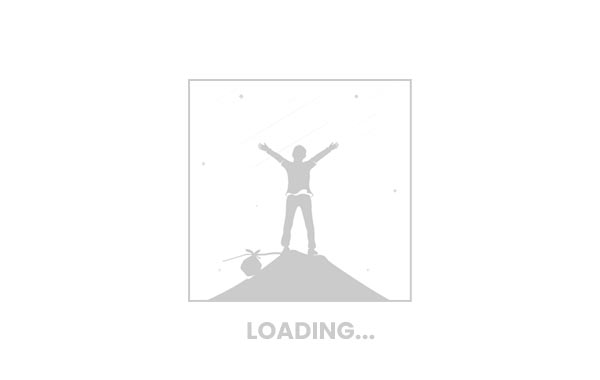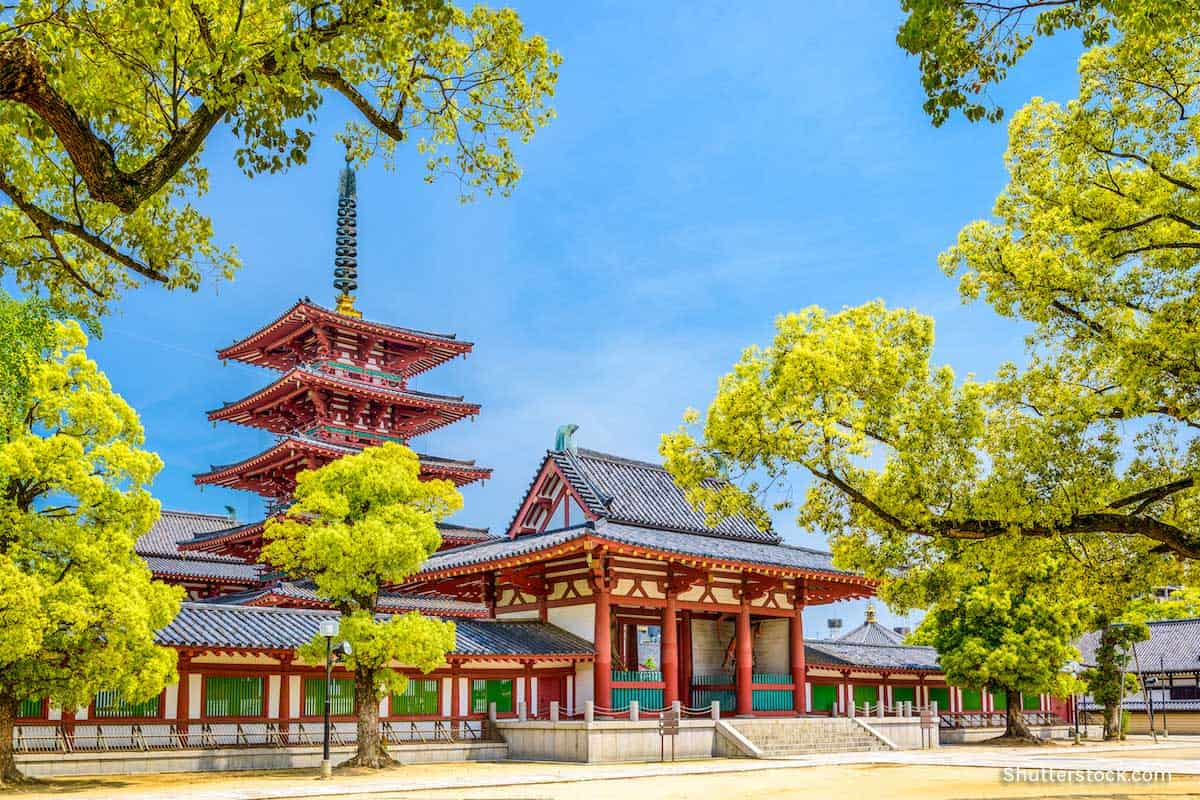 Nearest Station: Shitennoji-mae-Yuhigaoka Station (Tanimachi Subway Line)
Open Hours: 8:30am-4:30pm
Admission Fee: 300 yen
---
Umeda Sky Building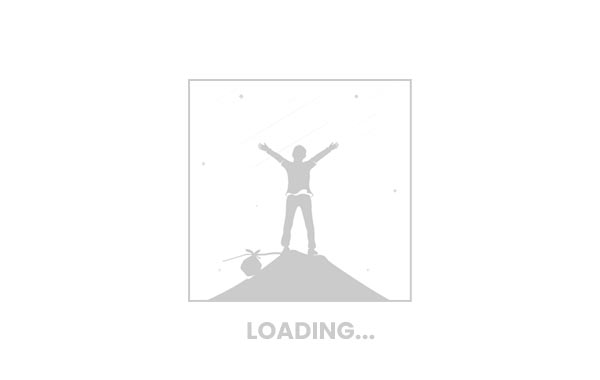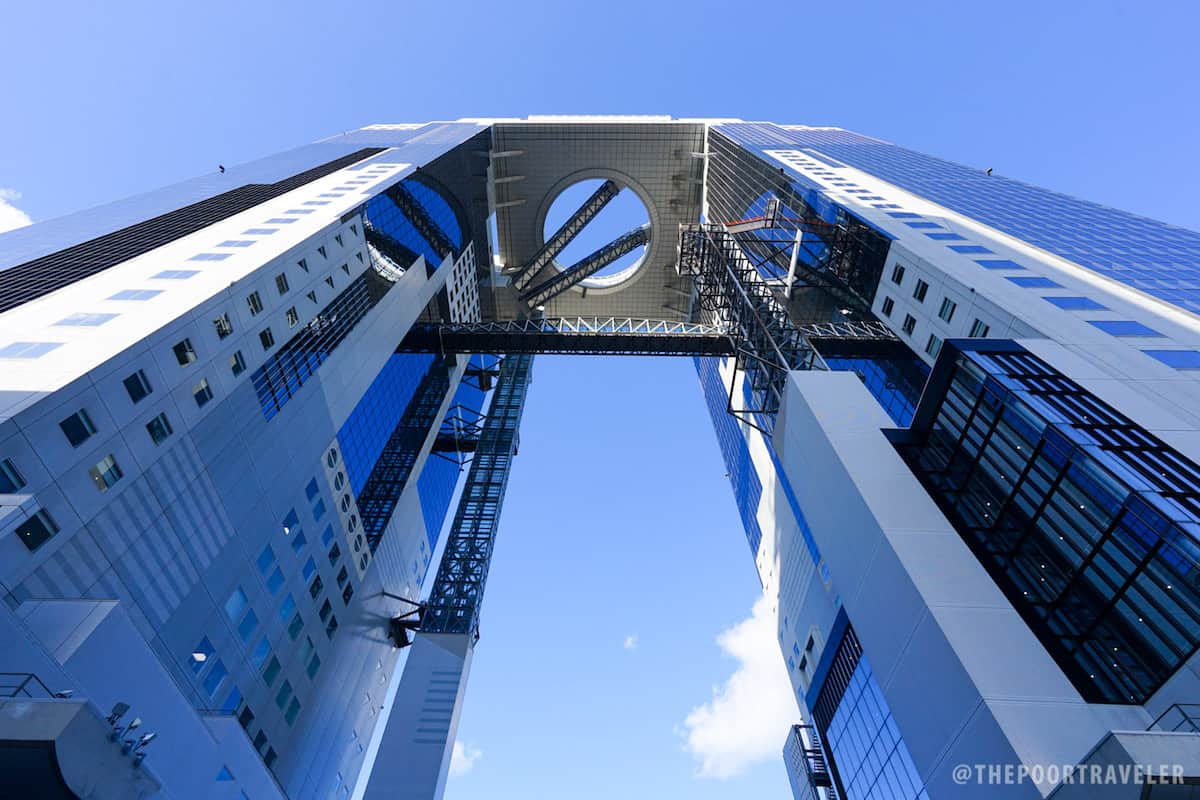 Nearest Station: Osaka and Umeda Stations
Opening Hours: 10am-10pm
Admission Fee: 1000 yen
---
PLACES TO VISIT OUTSIDE OSAKA
Osaka is a great base for travelers who plan on exploring other parts of Kansai Region. From Osaka, you can easily travel to Kyoto, Kobe, Nara, Himeji, and even as far as Tottori and Hiroshima.
We created a separate post for that, with information on how to get there by taking public transportation.
Read it here: PLACES TO VISIT NEAR OSAKA
---
ORGANIZED DAY TOURS FROM OSAKA
This section wasn't in the original version of this guide because we often advocate DIY Travel, but we've been receiving a lot of inquiries from people who will be traveling with kids or seniors (parents). Here are some tours that Klook has tested and is offering.
Kyoto Day Tour from Osaka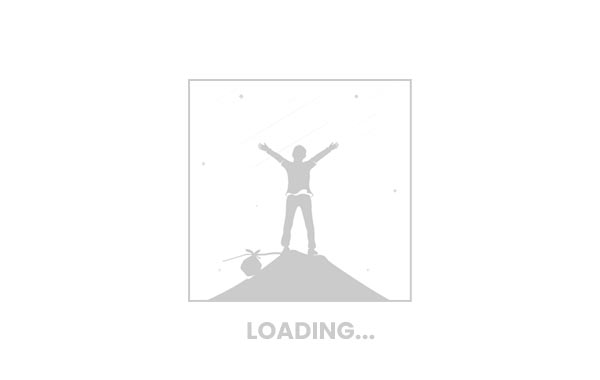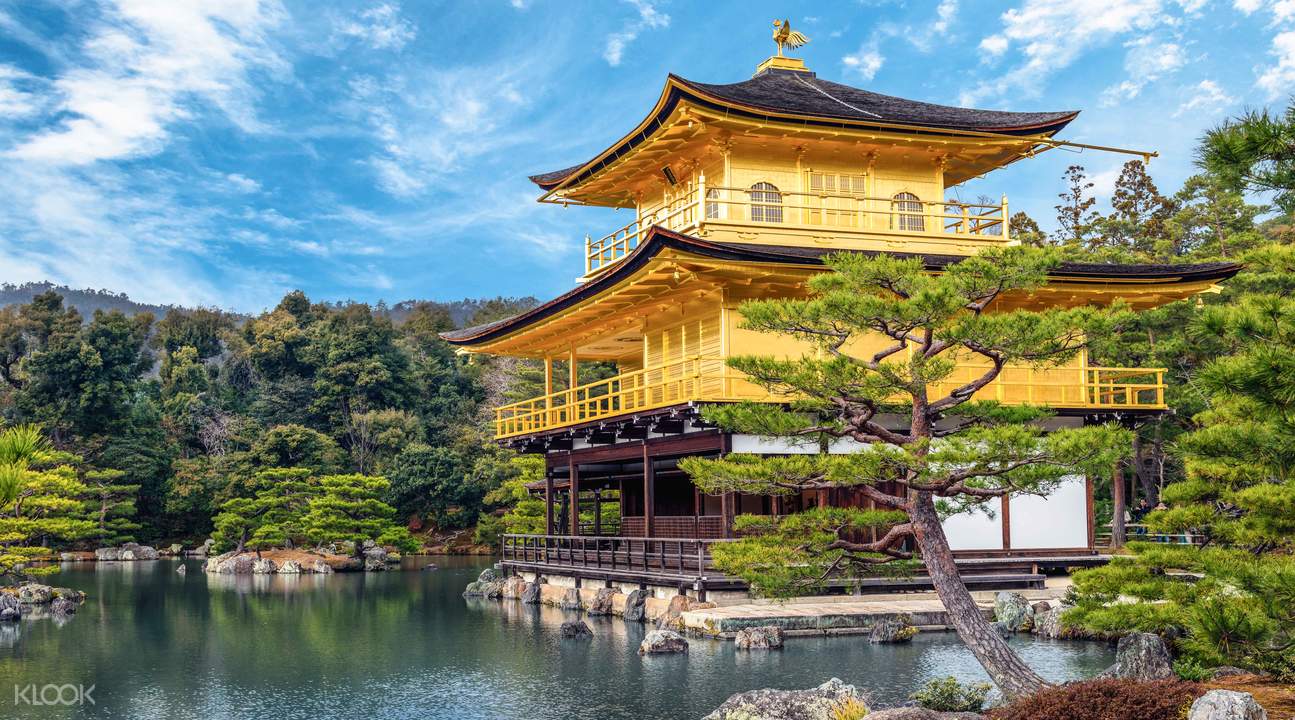 Stops:
Kiyomizu-dera Temple, a UNESCO World Heritage site
Kinkaku-ji and its gardens
Fushimi Inari Shrine and its thousands of orange tori gates
Inclusive of:
Traditional Japanese meal for lunch (optional)
Tour bus transportation to and from Osaka (Meet up with guide at assigned location, usually at Hearton Hotel Nishi Umeda)
English-speaking guide
✅ RESERVE A SLOT HERE!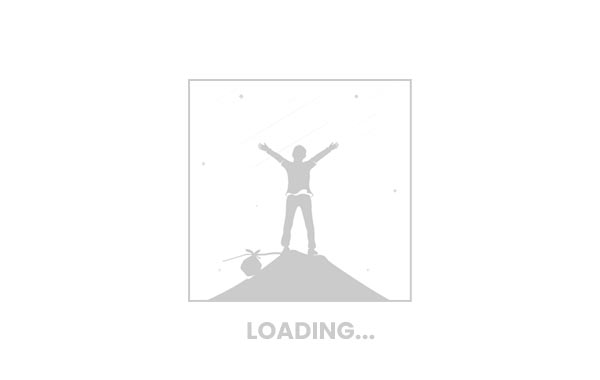 ---
Nara Afternoon Tour from Osaka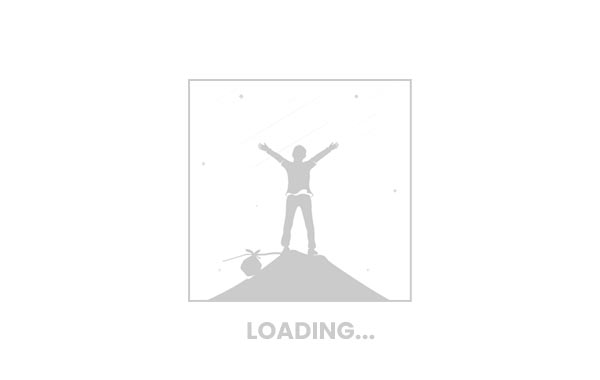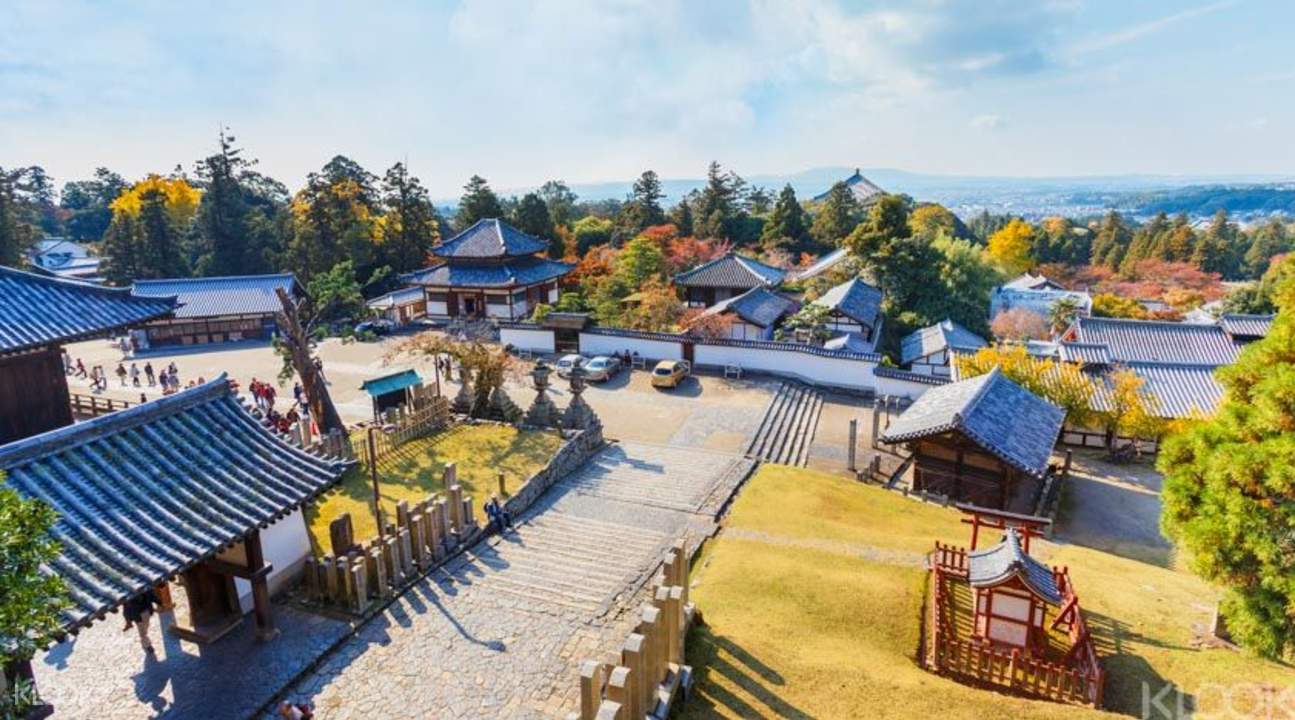 Stops:
Nara Park and meet the famous deer
Todai-ji Temple
Kasuga Taisha Shrine
Nara Nagomikan, the largest souvenir shop in Nara
Inclusive of:
Hotel pick up (hotel drop-off not included. Tour ends at Osaka Namba Station, near Dotonbori)
English speaking guide
Admission fees
Transportation
✅ BOOK THIS TOUR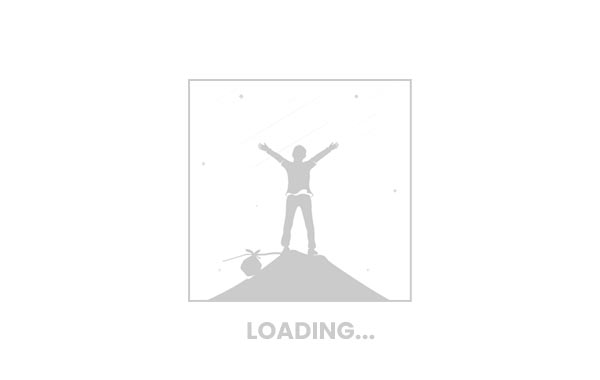 ---
WHERE TO STAY IN OSAKA
I highly recommend staying in the Namba area because it's in a central, most convenient and most accessible location.
Staying in Namba means Dotonbori and Shinsaibashi are within walking distance. There are also direct trains from the airport, which means you won't be transferring multiple times with heavy luggage in tow. The area is also bursting with restaurants, food stalls, markets, shops, and convenience stores. When you stay in Namba, you're at the very center of all the action.
Top Capsule Hotels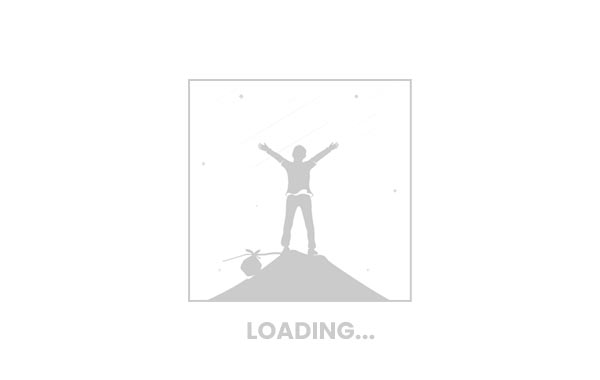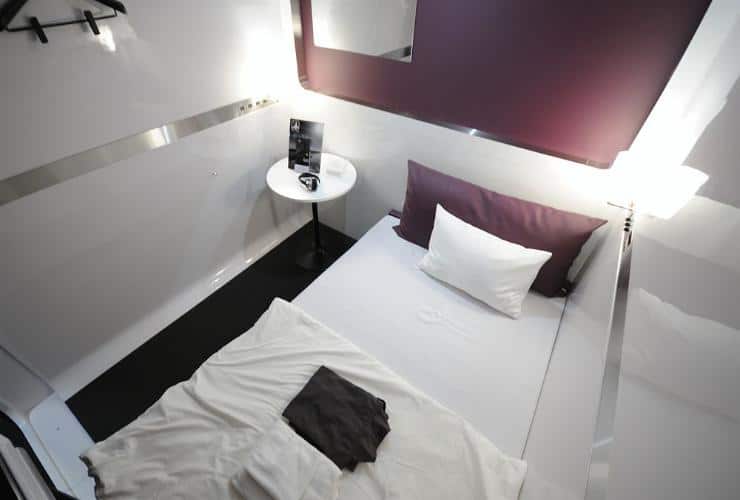 ---
Top Hotels and Apartments Under $85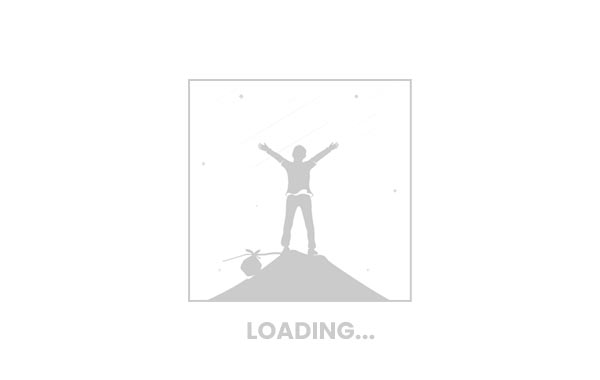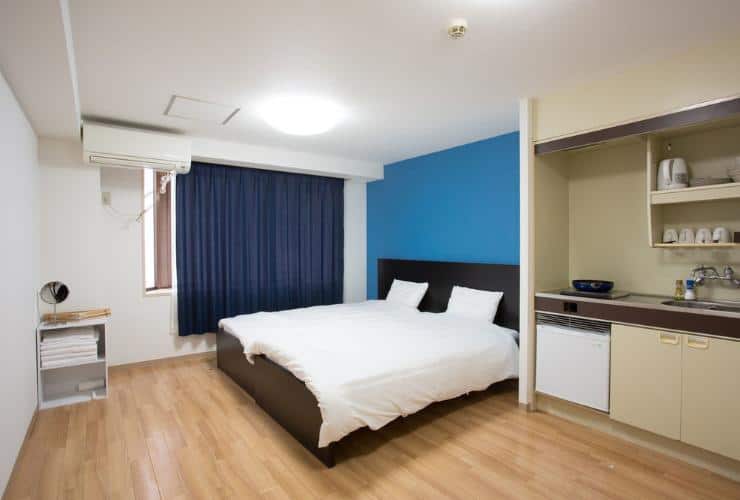 ---
WHERE TO EAT IN OSAKA
Osaka is considered the culinary capital of Japan, boasting several signature dishes including okonomiyaki and takoyaki. Because of its location, its food and culture in general have influences from adjacent prefectures. Shabu-shabu, for example, is always attributed with the city but actually originated in Tottori. Kobe beef is also available at countless restaurants in Osaka, but the beef is supplied by its neighbor. It's also one of biggest port cities, ensuring a steady supply of ocean bounty and products from other parts of the country.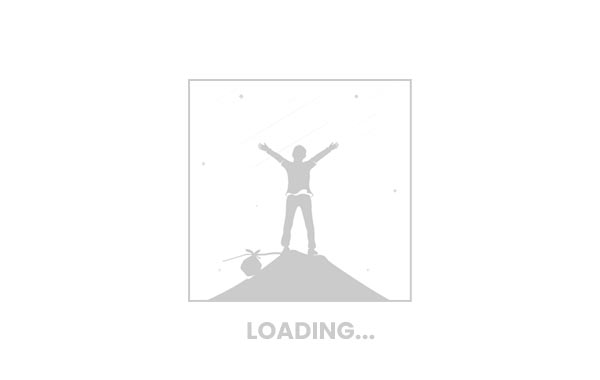 We created a separate post dedicated to the best cheap restaurants in Osaka. You can find that here: OSAKA CHEAP RESTAURANTS.
---
SAMPLE OSAKA ITINERARY
In a perfect world, I would exhaust all the 15 days I was allowed. But you know, this world has shortcomings, much like my wallet.
Below is a sample 4-day 4-night itinerary which involves spending 2 nights in Osaka and another 2 nights in Kyoto.
To better understand the Kyoto leg of this itinerary, read this first: KYOTO TRAVEL GUIDE.
It assumes the following:
You're taking Cebu Pacific flight scheduled to arrive in Osaka at 8:10pm.
IMPORTANT! In this case, make sure that the first thing you do after going through Immigration and picking up your bags is to head straight to the HIS Office to collect the passes and/or mobile wifi that you booked with Klook because it closes at 10pm.
You have an Osaka Amazing Pass, from hereon shall be referred to as OA Pass (¥3300), to save some yen. Having the Osaka Amazing Pass will waive the entrance fees to some of the attractions and unlimited access to the subway. It costs ¥3300 if you book with Klook. RESERVE HERE
You have an ICOCA card to make it easier for you to go through train gates and use lockers. RESERVE HERE
You DON'T need a JR Pass or Kansai Pass for this itinerary. The OA Pass for the Osaka leg and ICOCA Card for Kyoto are enough. Using the JR Pass will cost much more.
You're staying in a capsule hotel in Namba, like Capsule Hotel ASTIL Dotonbori or Y's Cabin Osaka Namba (¥3250 per night)for the Osaka leg, and at a dorm near Kyoto Station like K's House (¥2500 per night) for the Kyoto leg.
You're skipping breakfast. It's healthy (according to intermittent fasting advocates, hehe) and you're poor!
Make the necessary adjustments to match your schedule and preferences.
Day 0
08:10pm – Arrival at Kansai Airport
09:10pm – Collect Klook passes at Arrival Hall
09:54pm – Board Nankai Airport Express to Namba, ¥920
10:30pm – Check-in at the hotel
Day 1: OSAKA
07:00am – Wake up
08:30am – Subway to Tanimachiyonchome Station (Osaka Castle), FREE (OA Pass)
09:00am – Osaka Castle, FREE (OA Pass)
12:00nn – Subway to Nakatsu Station (Ramen Yashichi), FREE (OA Pass)
12:30nn – Lunch at Ramen Yashichi, ¥730
02:30pm – Subway to from Nakatsu to Umeda, FREE (OA Pass)
03:00pm – Umeda Sky Building Observatory, FREE (OA Pass)
04:30pm – Subway from Umeda to Namba, FREE (OA Pass)
05:00pm – Early dinner at Tokisushi, ¥1134
06:00pm – Dotonbori Tour, FREE (OA Pass)
09:00pm – Back to hotel, sleep
Day 2: ENDO SUSHI, TRANSFER TO KYOTO
05:00am – Wake up
06:00am – Subway to Tamagawa Station (Endo Sushi), FREE (OA Pass)
07:00am – Breakfast at Endo Sushi, ¥1242
08:30am – Subway Tamagawa to Namba Station, FREE (OA Pass)
09:00am – Start packing
10:30am – Hotel check out
11:10am – Subway to Shin-Osaka, FREE (OA Pass)
12:05nn – Transfer to a JR Local or Special Rapid train to Kyoto, ¥560
12:30pm – Arrival at Kyoto Station
12:40pm – Find lockers to store luggage, ¥700
01:00pm – Quick lunch (onigiri, etc), ¥500
01:27pm – Train to Saga-Arashiyama, ¥240
02:00pm – Explore Arashiyama, Tenryuji Fee: ¥500
05:32pm – Train to Kyoto Station, ¥240
05:45pm – Dinner at Kyoto Ramen Street, ¥900
07:00pm – Collect bag from locker
07:30pm – Walk to hotel
08:00pm – Hotel check-in
08:30pm – Sleep
Day 3: KYOTO
07:00am – Wake up
08:00am – Take Bus 101 or 205 to Kinakuji, ¥230
09:00am – Kinkakuji Temple, ¥400
11:00am – Bus to Kyoto Station, ¥230
12:00nn – Lunch, ¥1000
01:07pm – Train to Inari Station, ¥140
01:12pm – Fushimi Inari Shrine, FREE
03:20pm – Train to Gion-Shijo, ¥270
03:50pm – Explore Gion
06:30pm – Back to Kyoto Station
07:00pm – Dinner, ¥900
Day 4: UNIVERSAL STUDIOS
07:00am – Check out
08:06am – Train to Universal City, ¥800
08:55am – Store luggage in locker, ¥700
09:00am – Universal Studios Japan, ¥7900
12:30pm – Lunch, ¥1500
04:00pm – Train to Airport, ¥1190
05:30pm – Check in
08:30pm – Flight out
If you follow this Osaka itinerary, prepare to shell out around ¥40,000 (USD 380, PHP19,750) per person including possible miscellaneous expenses like bottled water and some snacks but excluding airfare.
Universal Studios Japan eats up the biggest chunk of the budget. You can save a lot by skipping it, if it's not your priority anyway. A fantastic alternative is Toei Studio Movie Park in Kyoto. This is my most-loved theme park in Japan because it's uniquely Japanese. (More info about that here: Toei Kyoto Studio Park.) This way, the cost goes down to only ¥31,000 (USD 295, PHP15,300) per person.
Another way to further reduce the cost is by limiting your food budget to only ¥500 per lunch/dinner. Convenience stores and supermarkets offer cheap meals for much lower. But you're in Japan! It would be such a shame to visit Osaka and not eat out!
You can also find an early morning flight so you can save one hotel night.
This itinerary may also be too dense for you. It was for me, haha. In fact, I skipped a few of these because my legs were this close to falling off. That's because I'm old and lazy. Again, that's me.
---
MORE TIPS FOR THE POOR TRAVELER
Here are more tips to help make your trip go smoothly.
Lockers. In major stations in Osaka and Kyoto, you'll find them in many corners. There are two types: electronic and coin lockers. Electronic lockers require an ICOCA card to work, which will serve as the key. If you use your ICOCA card, don't lose or return the card before you collect your bags. Coin lockers are better choices because you just need to take note of the locker number. Take a photo of your locker details and the surrounding shops so you could easily find them again. Locker rental costs ¥300-¥700 depending on the size.
Lockers, again. In Kyoto, if your hotel is far from Kyoto Station (which is the focal point of everything touristy in the city) and your flight is scheduled at night, you may choose to store your baggage at one of the many lockers scattered at the lower levels of the station. This way, you save a hotel night and does not need to travel back to the hotel just to get your things.
Tipping is unusual in Japan. Most restaurants have the cashier stationed by the exit so you pay after your meal, on your way out.
When in doubt, ask. The people of Osaka and Kyoto are some of the friendliest I have ever met. When we were lost and asked for direction, they went out of their way to help us. Some even walked us to our destination. And when we expressed our gratitude, they would just smile at you as if it was nothing. They really were the nicest!
---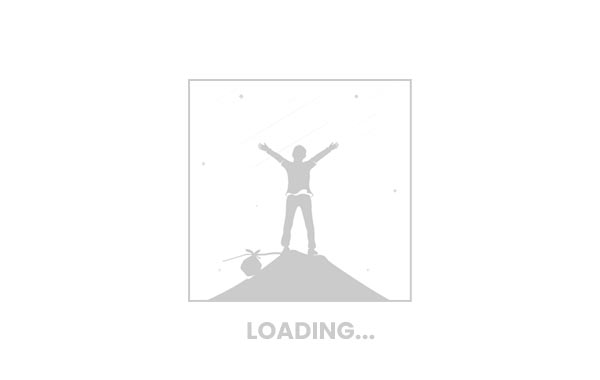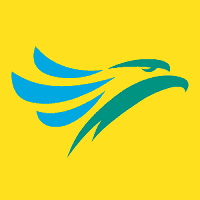 ---
Watch our Latest Video!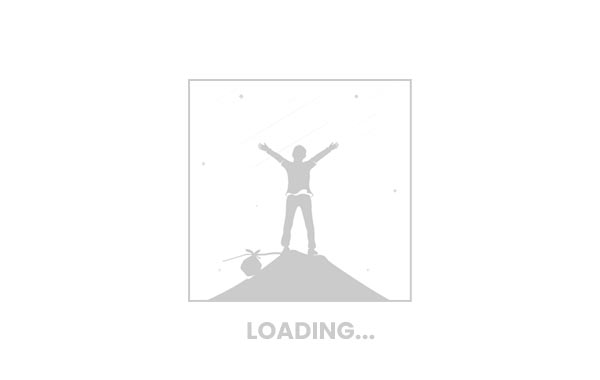 ---
Important Reminders