A more detailed, updated version of this article can be found here:
Osaka Travel Guide
Kyoto Travel Guide
It was the trip I was so afraid to take.
The notoriety of Japan as an expensive destination hovered over my head for the longest time. Even when airlines offered bargain deals for flights to Osaka, I was reluctant to book. Not only was I worried about the visa not being approved for I didn't have enough in my bank, I was also dreading how much I would be spending in the days after stepping on Japanese soil. Japan is expensive, I always thought. But someday, somehow, this trip has got to happen.
It finally did! And guess what? It wasn't as tough on the pockets as I expected.
WHAT'S COVERED IN THIS GUIDE?
Understanding Osaka and Kyoto
Osaka and Kyoto are prefectures in Kansai Region in south central part of Honshu Island. Other territories in the region include Nara and Kobe (which you might also want to visit if you have more time). Kansai is famous for its irresistible cuisine and rich history. Osaka is considered the culinary capital of Japan, boasting several signature dishes including okonomiyaki and takoyaki. Neighbor Kobe is widely known for the prized Kobe beef, cuts of meat of wagyu cattle. On the other hand, Kyoto has always been the cultural center of the archipelago. Impressively maintained and restored ancient temples and shrines dot its map.
Kansai enjoys a temperate climate with strong seasonal variations. The best time to visit? Early April for the cherry blossoms and mid to late November for the autumn foliage. I was here in June, and I was smothered with regret while walking around the parks. I was greeted with flowerless trees and green canopies. The region was still breathtaking during my visit, but it would have been extra-special during spring and fall.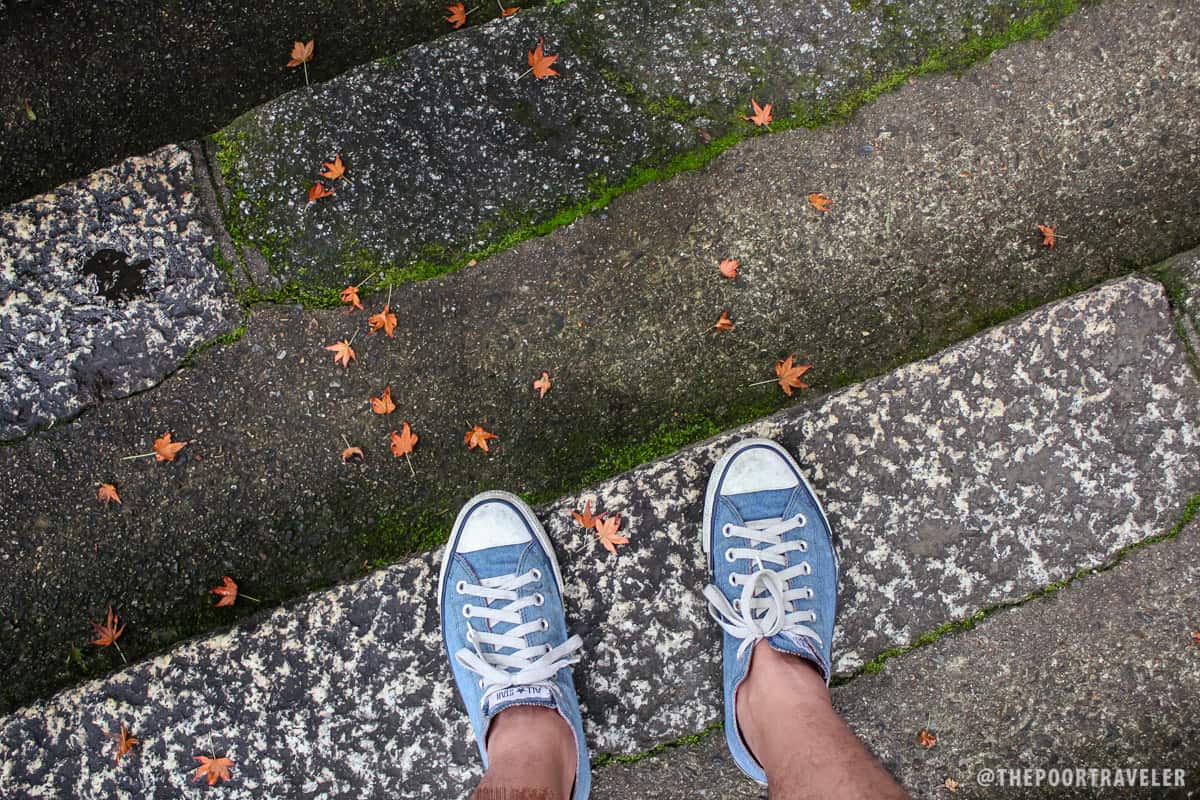 ---
Booking Flights to Osaka from Manila
A lot of airlines fly from Manila to Kansai Airport. If you book way in advance, you'll get the best deals from low-cost carriers Cebu Pacific Air and JetStar. Cebu Pacific flies to Osaka five times a week. Their lowest year-round fare is at P6399, which is a great deal already.
You can also wait for a SEAT SALE! For this trip, I booked a roundtrip Cebu Pacific ticket from their P20 SALE. The base fare per leg was only P20, but including all the taxes, I only paid PHP 5984 for the roundtrip ticket (PHP 2992 per way). That includes a prepaid baggage allowance of 20 Kg. Not bad. Not bad at all.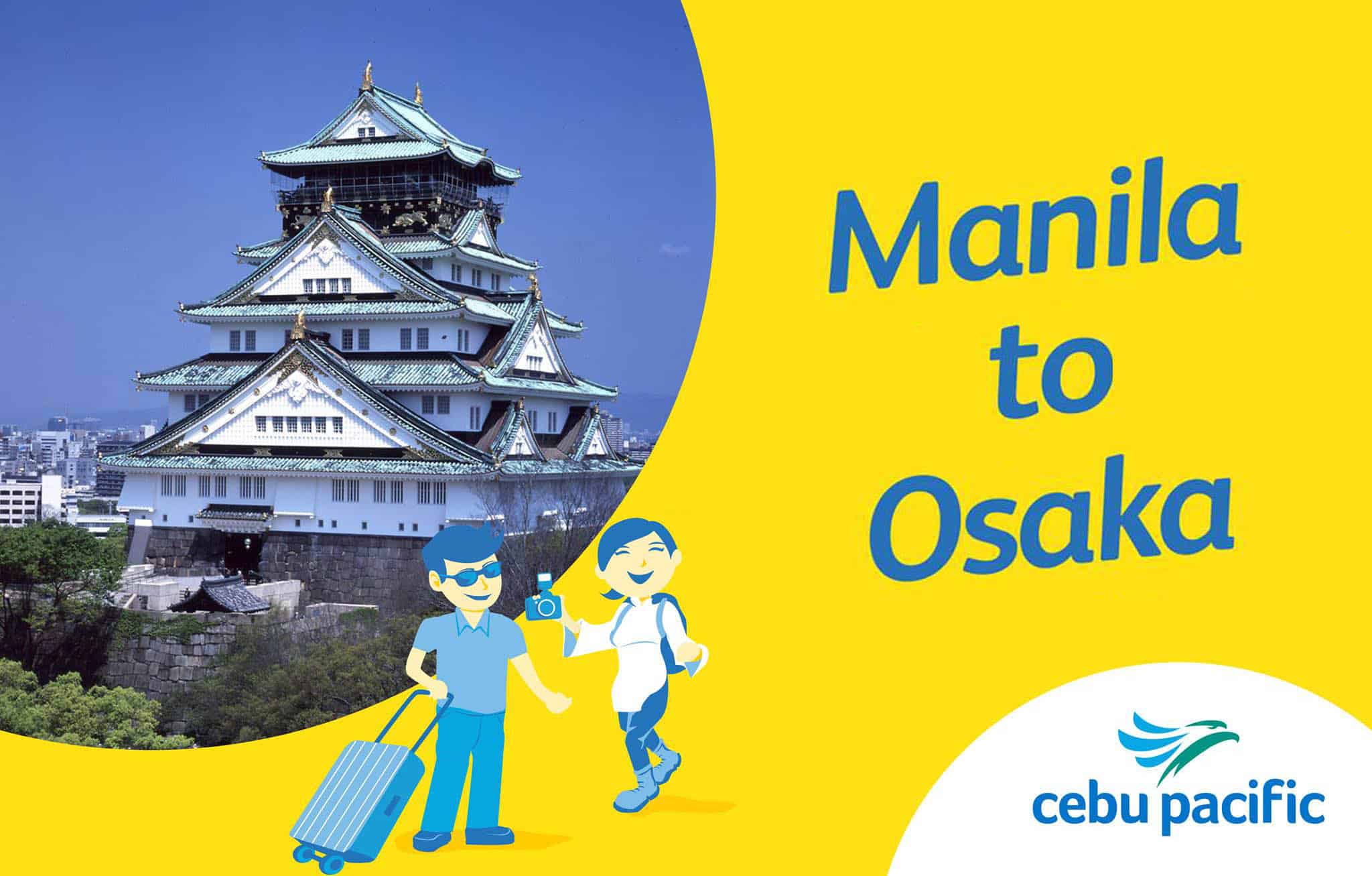 ---
Applying for a Japan Visa
Getting a Japanese visa is easy. Application for a tourist visa must be done through a travel agency accredited by the Japanese Embassy. They no longer entertain direct applications so don't sweat it.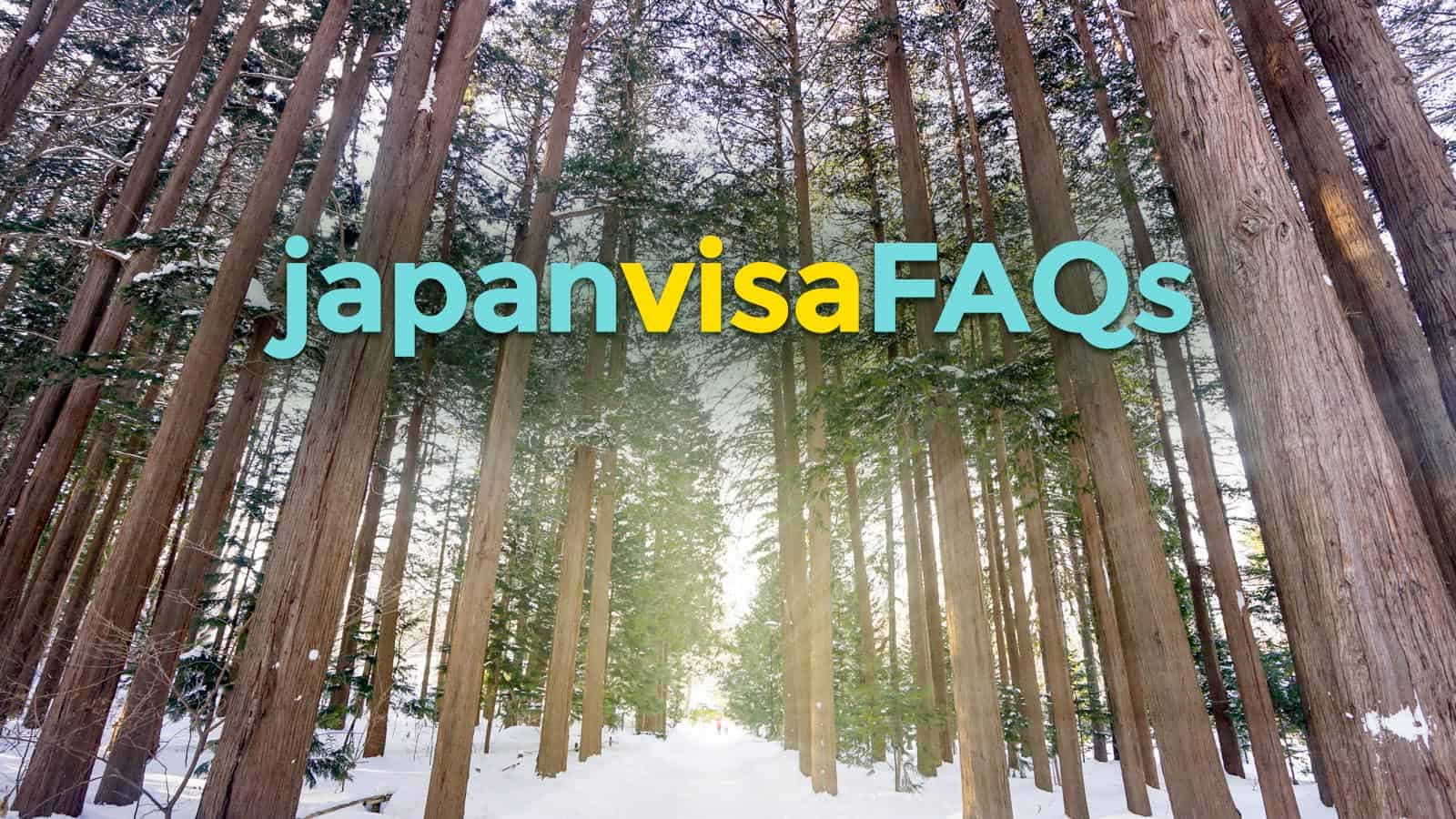 The posts below will help you get through the application process.
---
Best Time to Visit
If budget is a concern, look away from peak season: late March to August, especially the following dates:
Golden Week (April 29 – May 5)
Obon Festival (August 13–15)
Cherry Blossoms Season (Late March-Early April)
These dates bring the biggest crowds.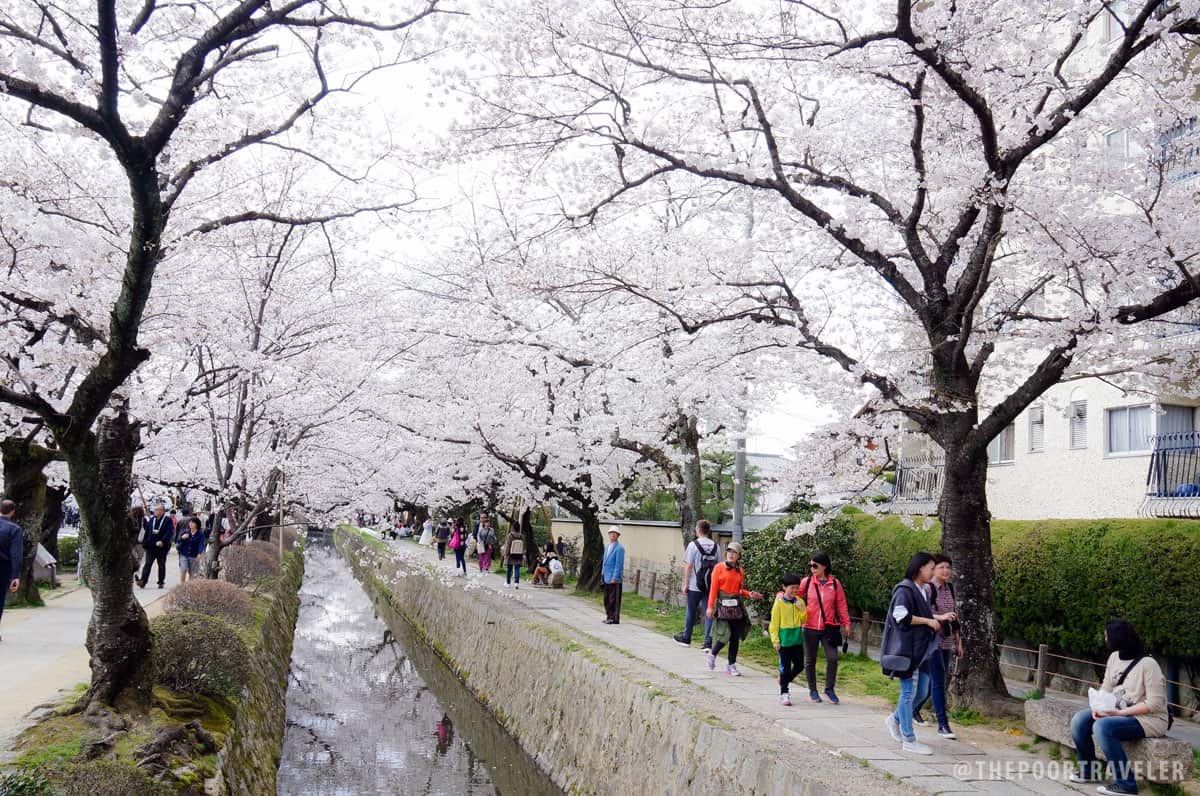 However, the temperate days of Spring (March-May) and autumn (October-November) are the best times to visit if you're after fantastic views. During spring (specifically last week of March to first week of April), cherry blossoms adorn the otherwise plain green canopies.
Autumn (specifically mid- to late November) is ideal because the crowd begins to thin and the prices drop. It's also interesting as the foliage turns fiery orange and red. Temperature is also pleasant and comfortable for sightseeing.
---
Getting Around Osaka and Kyoto
Osaka, Kyoto, Nara, and Kobe are interconnected and are linked to the rest of the island by the most expansive (and expensive) train system I have seen in my life. Hence, in theory, traveling around is easy and hassle-free. In practice, it is tough. Besides the language barrier, these train lines are as complicated and challenging as your previous relationship. You might think you're on the right side of the right platform at the right station, but there's still a chance that you board the wrong train and in some cases the wrong car. Some trains even split into half at one point, and they choo choo in separate directions.
But thank heavens for the Internet. It really is the best invention since Morris Michtom introduced the teddy bear.
So here's a tip. If you own a smartphone or a tablet, do yourself a favor, and rent one of those mobile wi-fi gadgets. They are quite useful and handy!
---
Pocket Wifi Rental
You will find wi-fi rental booths at the Arrival Area of Kansai Airport. Rates are usually between JPY 800-900 per day. However, they are very in demand so there might not be any more available if you arrive in the late evening. Some establishments accept only credit card transactions.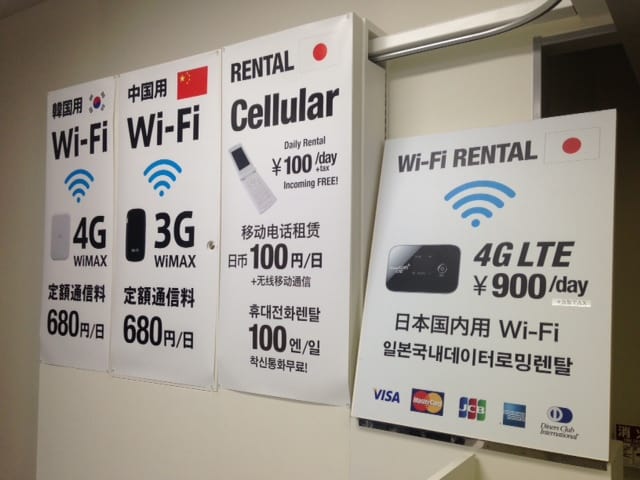 If you really want to make sure you get a mobile wifi, you can reserve one in advance via Klook for only PhP per day. That's a lot cheaper than those you will find at Kansai airport. The best part, if you're a group, you can connect multiple devices hassle-free. You can then split the cost with your friends. You can pick up the device at the airport.
✅ For 4G Wifi Rental: RESERVE HERE
---
Local 4G SIM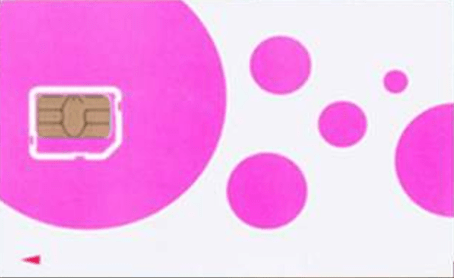 If you opt with a 4G Data SIM, you can choose between two packages: unlimited 4G data for 8 days (around P1500) and 3GB data for 8 days (around P1100). If you're a heavy data user, best to go with the Unlimited Plan. You can pick up the SIM card at Kansai Airport.
✅ For 4G SIM Card: RESERVE HERE
---
Once you have it, say hello to your two new bestfriends — Google Maps and Hyperdia. Use the former to see where to turn or how far you are from your destination. Use the latter to check which line or train to take, which station to alight, and how much to pay. Off to the ticket machines you go. (Or, you can simply ask someone. How's that? Teehee.)
One of our readers, Socs, has this to add: Taking the bus in Kyoto is cheaper than trains. If you'll be taking more than 2 rides in one day, buy the JPY500 bus pass from Kyoto station for one-day unlimited rides around the city. Grab a free bus map from the tourist info center in Kyoto station.
---
Where to Buy Train Passes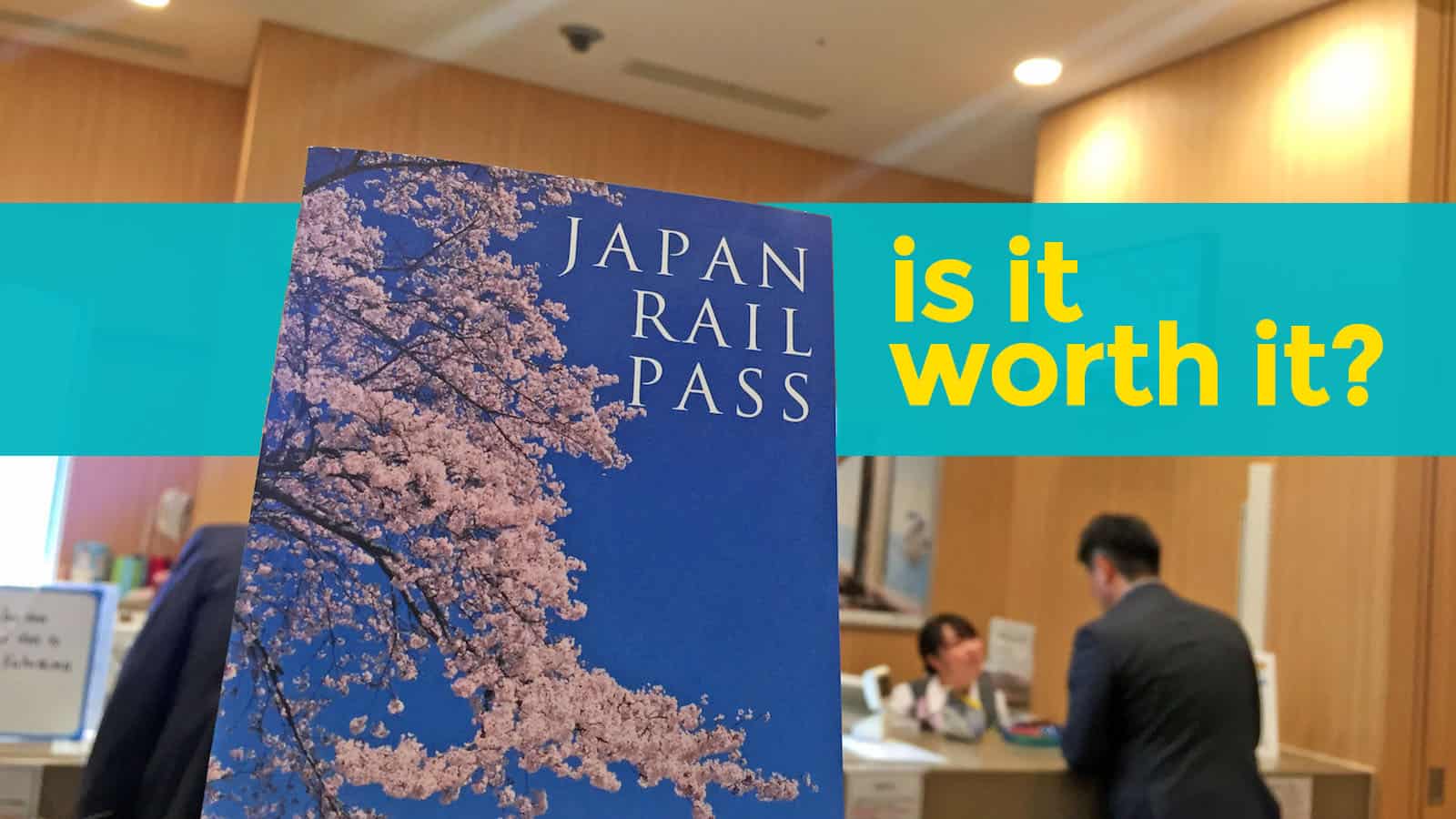 If you're visiting multiple cities in Japan and you're staying for 7 days, you can save A LOT OF MONEY by getting a Train Pass. Klook offers the cheapest JR Passes available. If you live in the Philippines, the pass will be delivered to you in 7 days.
✅ Check JR PASS Rates Here
---
But if you will be staying only in Osaka or Kansai Region, the following passes might be a better choice. These passes will give you access to both trains and buses.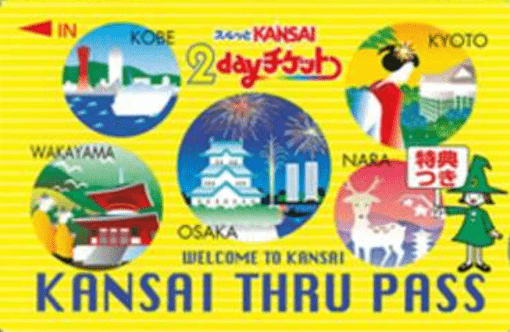 Kansai Thru Pass
Offers unlimited rail and bus rides in many cities in Kansai Region including Osaka, Kyoto, Kobe, and Nara. You can also use this to travel from Kansai Airport to Osaka. Available in 2- and 3-day validity variants.
✅ RESERVE HERE
---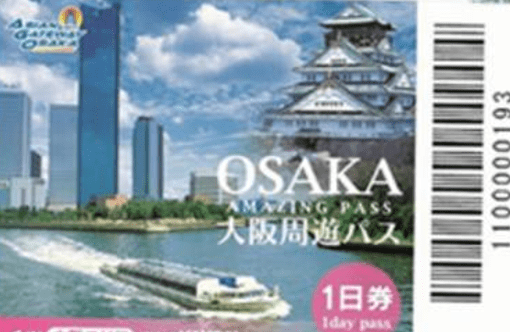 Osaka Amazing Pass
The ultimate all-inclusive Osaka sightseeing pass! It gives the holder unlimited use of the subway, tramway, and bus systems in Osaka. It also gives FREE access to certain attractions including Osaka Castle Main Tower and Umeda Building's Floating Garden Observatory. Available in 1-day and 2-day versions.
✅ RESERVE HERE
---
Where to Eat in Osaka and Kyoto
Like everything else in Japan, food is expensive. As I passed by restaurants, I could not help but cringe (and feel awfully poor) when I saw the cost of their meals. On my first day I was hesitant to spend JPY 600 (PHP 267) for a single dish. But I realized that in restaurants it could not get any lower than that. There were those that entailed a JPY1400-pocket damage. And these were not fine dining or high-end restaurants. Based on just my observation, I think the average cost of meals play within the JPY700-800 range.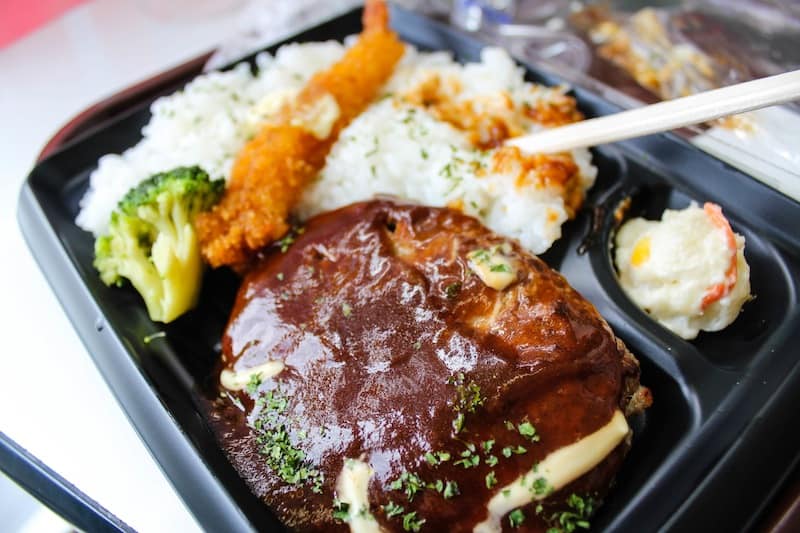 On my first two days, I settled for microwavable meals available at convenience stores like Lawson and Mini-Stop. They sold Hamburg steaks for JPY 450, tonkatsu for JPY 390, and tempura for JPY 350. At first I thought I could survive the trip on convenience store food alone. To be fair, they weren't awful. But then I realized that I could be missing on an essential part of the Japanese culture — its world-famous cuisine. So I gave in and dined at restaurants. 
Our reader Socs also suggests that if you're on a tight budget: Buy bento and sushi meals at discounted prices in supermarket groceries usually located at the basement of malls. The meals are tagged for discounts, as much as 50%, around 7:00 in the evening. "Splurge" in restaurants at lunch, when meals are offered at cheaper prices than during dinner.
You might also want to check out the list of Japanese dishes, snacks, desserts and drinks that surrendered to: 10 Foods to Try in Osaka and Kyoto.
---
Places to Visit in Osaka
Here are some of the attractions to check out in Osaka. These thumbnails are clickable and they will lead you to a post with more information about the places.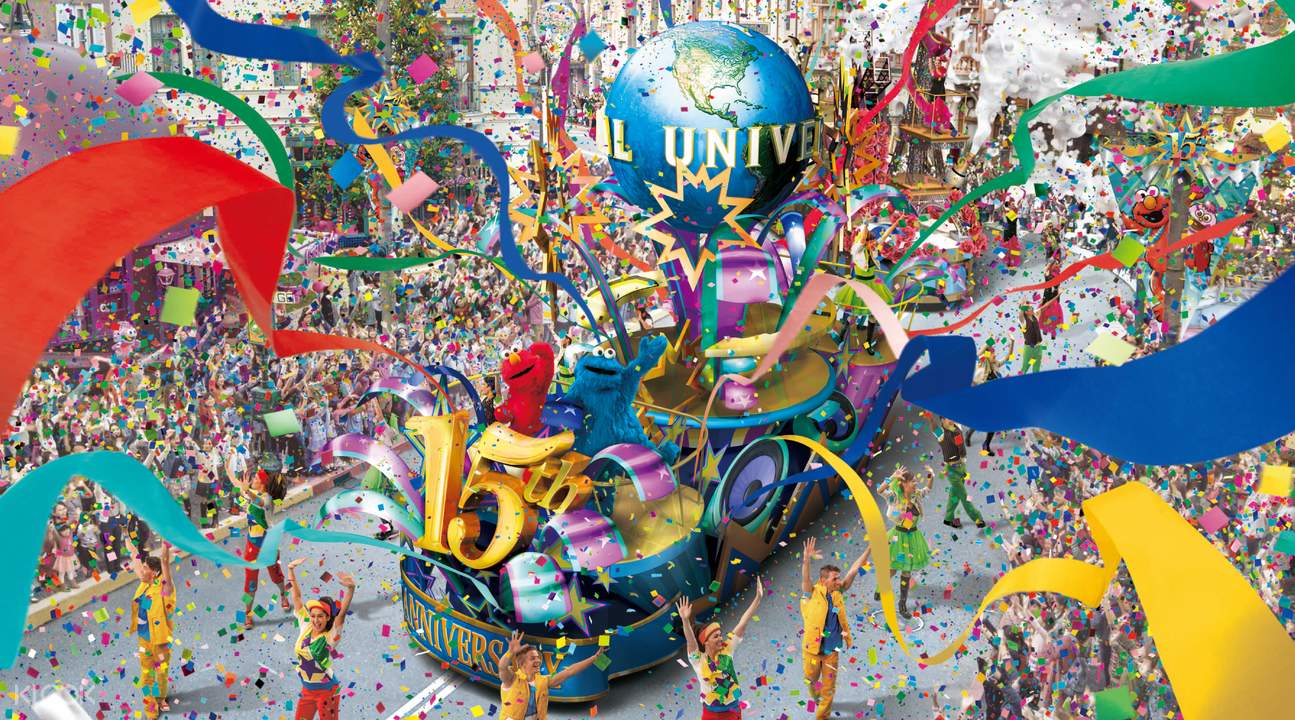 Universal Studios Japan
Nearest Station: Universal City Station (JR Yumesaki/Sakurajima Line)
As you already know, it's a movie theme park that could bring a lot of fun to kids and adults alike. USJ is the first US branch in Asia, but it has been given a new life when they opened the Wizarding World of Harry Potter and Despicable Me Minion Mayhem.
If you're a Potterhead, don't miss the Wizarding World of Harry Potter. Wander around Hogsmeade, buy a wand from Ollivanders have a pint of butterbeer, ride a hippogriff and have a tour of the Hogwarts Castle!
Old faves like the Flying Dinosaur and the Amazing Adventures of Spider Man are still running.
The problem with USJ is that it can get a bit too crowded especially on weekends. You can waste over an hour falling in line for just one attraction. If you want to get the most out of your time, an Express Pass is recommended. It costs extra, but it is worth it, in my experience. Express Passes sometimes sell out especially during peak season so it's best to reserve online.
✅ RESERVE TICKETS HERE
✅ RESERVE EXPRESS PASS HERE
---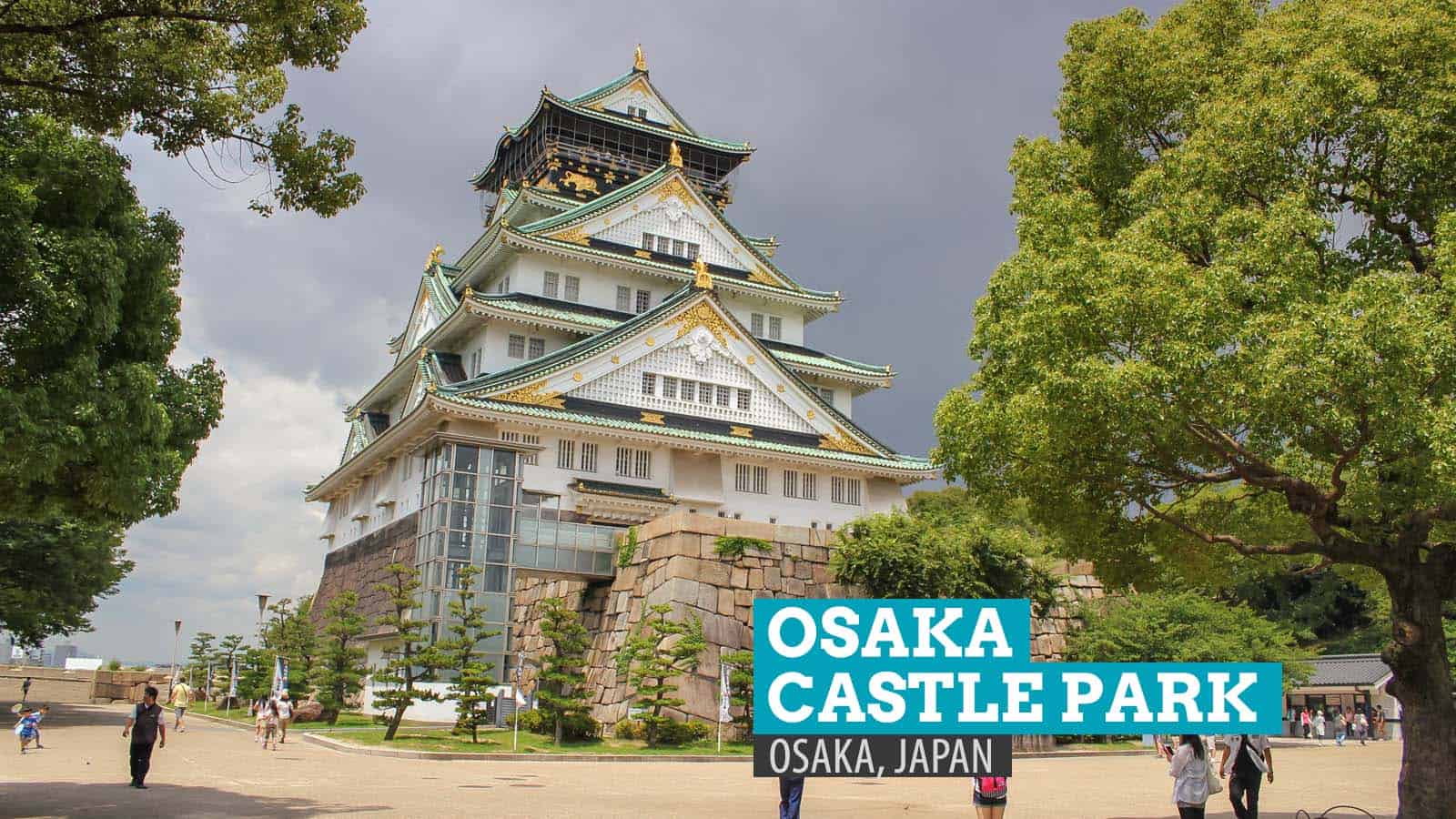 Osaka Castle Park
Nearest Stations:
Tanimachi 4-chrome Station (Tanimachi Subway Line, Chuo Subway Line)
Osakajokoen (JR Loop Line)
Opening hours:
9am-4:30pm from November to February
9am-9pm during Cherry blossoms season
9am-5pm the rest of the year
More info: Osaka Castle
---
Dotonbori
Nearest Station: Namba Station

Tempozan (Osaka Bay Area)
Nearest Station: Osakako Station (Chuo Subway Line)

Shitenno-ji
Nearest Station: Shitennoji-mae-Yuhigaoka Station (Tanimachi Subway Line)
Opening Hours: 8:30am-4:30pm
Admission Fee: 300yen

Umeda Sky Building
Nearest Station: Osaka and Umeda Stations
Opening Hours: 10am-10pm
Admission Fee: 1000 yen
---
Places to Visit in Kyoto
Osaka may be too obsessed with its ever-growing skyline but Kyoto is quite the opposite. Development is noticeable but it shines in places where it dwells in the past. Historic districts and ancient structures are its biggest crowd-drawers — Fushimi Inari Shrine, Kinkakuji (Golden Pavilion), Gion District, and the Arashiyama District.
But it was the Toei Movie Park that captivated my heart and ran with it. I was just a Japanese pop culture explosion contained in a theme park! It was that one attraction in Kyoto that I had a strong personal connection to because it reintroduced me to the heroes of my childhood! Ninja shows, anime artifacts, samurai fighting lessons, and super sentai reunion filled that visit, the most memorable for me. And because I'm shallow like that.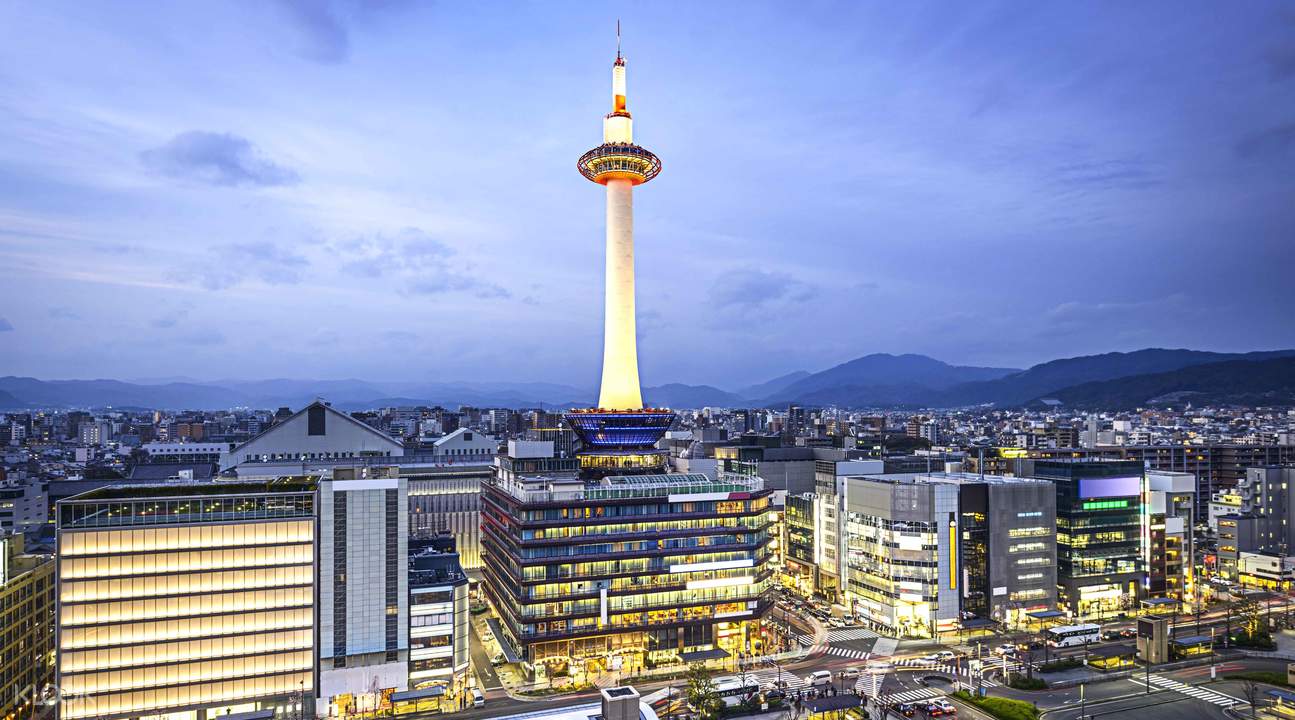 Kyoto Tower
The tallest building in Kyoto, featuring an Observation Deck that provides a panoramic view of the city.
Nearest Station: Kyoto Station
Opening Hours: 9:00am to 08:40pm
Admission Fee: 770 yen
RESERVE TICKETS HERE

–
Gion: Geisha and Kabuki
Nearest Stations: Gion Shijo Station (Keihan Line), Kawaramachi Station (Hankyu Line)

Kinkaku-ji: Temple of the Golden Pavilion
How to get there: Kyoto City Bus number 101 or 205 (230 yen)
Opening Hours: 9am-5pm
Admission fee: 400 yen

Fushimi Inari Shrine
Nearest Station: JR Inari Station
Admission Fee: FREE

Arashiyama Temples and Bamboo Groves
Nearest Station: Saga-Arashiyama Station (JR Sagano/Sanin Line)

Toei Studio Park: Edo Town Set and Anime Museum
Nearest Stations: Uzumasa-Koryuji Station (Keifuku Arashiyama Line) or JR Hanazono Station
Opening Hours: 9:30am-4:30pm
Admission Fee: 2200 yen

Manga Museum
Nearest Station: Karasuma-Oike Subway Station
Opening Hours: 10am-6pm every day except Wednesday and holidays
---
Day Tours
This section wasn't in the original version of this guide because we often advocate DIY Travel, but we've been receiving a lot of inquiries from people who will be traveling with kids or seniors (parents). Here are some tours that Klook has tested and is offering.
---
Kyoto Day Tour from Osaka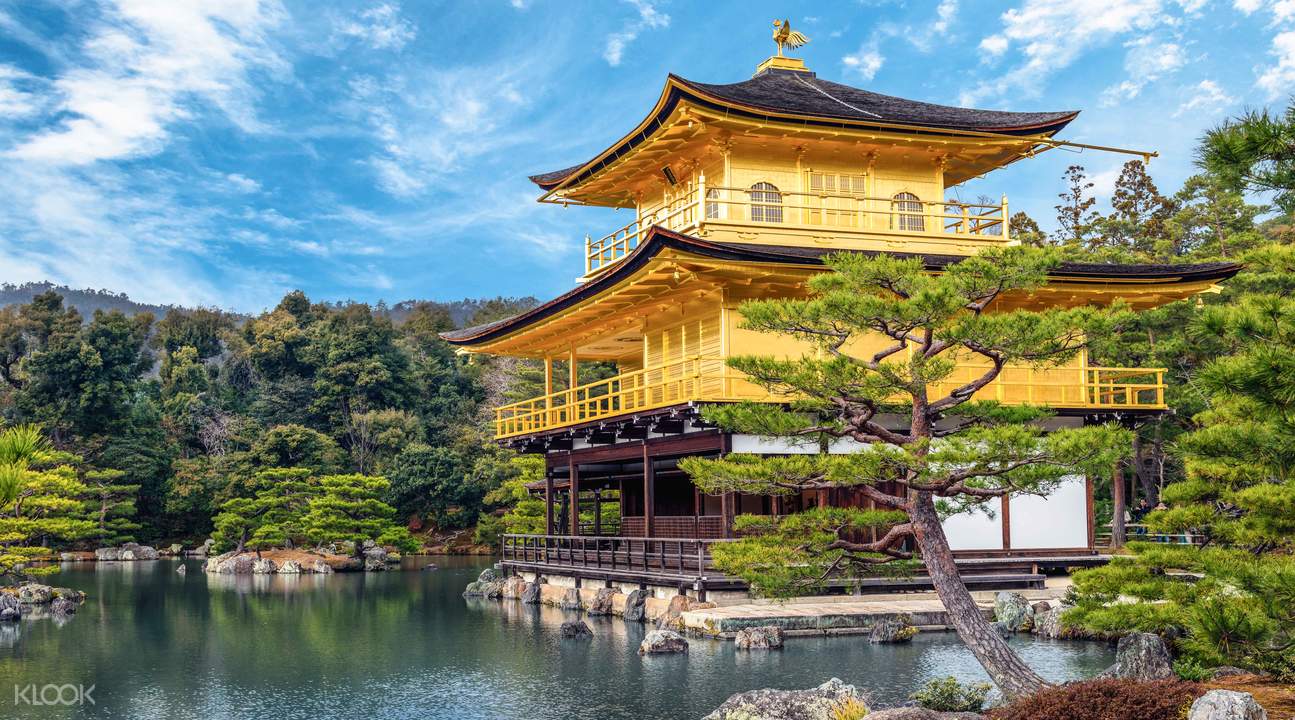 Stops:
Kiyomizu-dera Temple, a UNESCO World Heritage site
Kinkaku-ji and its gardens
Fushimi Inari Shrine and its thousands of orange tori gates
Inclusive of:
Traditional Japanese meal for lunch (optional)
Tour bus transportation to and from Osaka (Meet up with guide at assigned location, usually at Hearton Hotel Nishi Umeda)
English-speaking guide
✅ RESERVE A SLOT HERE
---
Nara Afternoon Tour from Osaka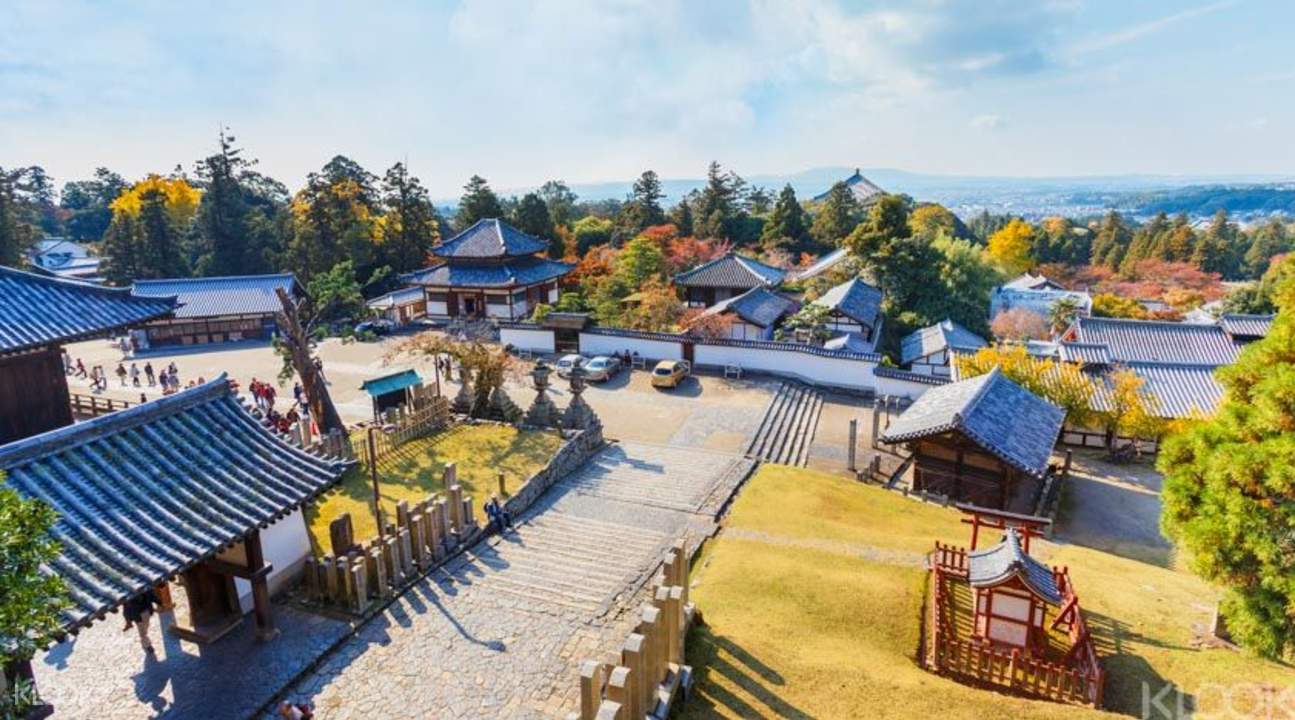 Stops:
Nara Park and meet the famous deer
Todai-ji Temple
Kasuga Taisha Shrine
Nara Nagomikan, the largest souvenir shop in Nara
Inclusive of:
Hotel pick up (hotel drop-off not included. Tour ends at Osaka Namba Station, near Dotonbori)
English speaking guide
Admission fees
Transportation
✅ CHECK RATES or RESERVE HERE
---
Where to Stay in Osaka and Kyoto
As in most highly developed cities, accommodations in Osaka and Kyoto are costly. But there are cheap options: couchsurfing, hostels, and capsule hotels. Honestly, I wanted to try one of those capsule hotels, but my buzzkill companion could not be swayed. He wanted a room more spacious than anything that would make him feel like a corpse. We ended up having a quiet but pleasant stay at the following: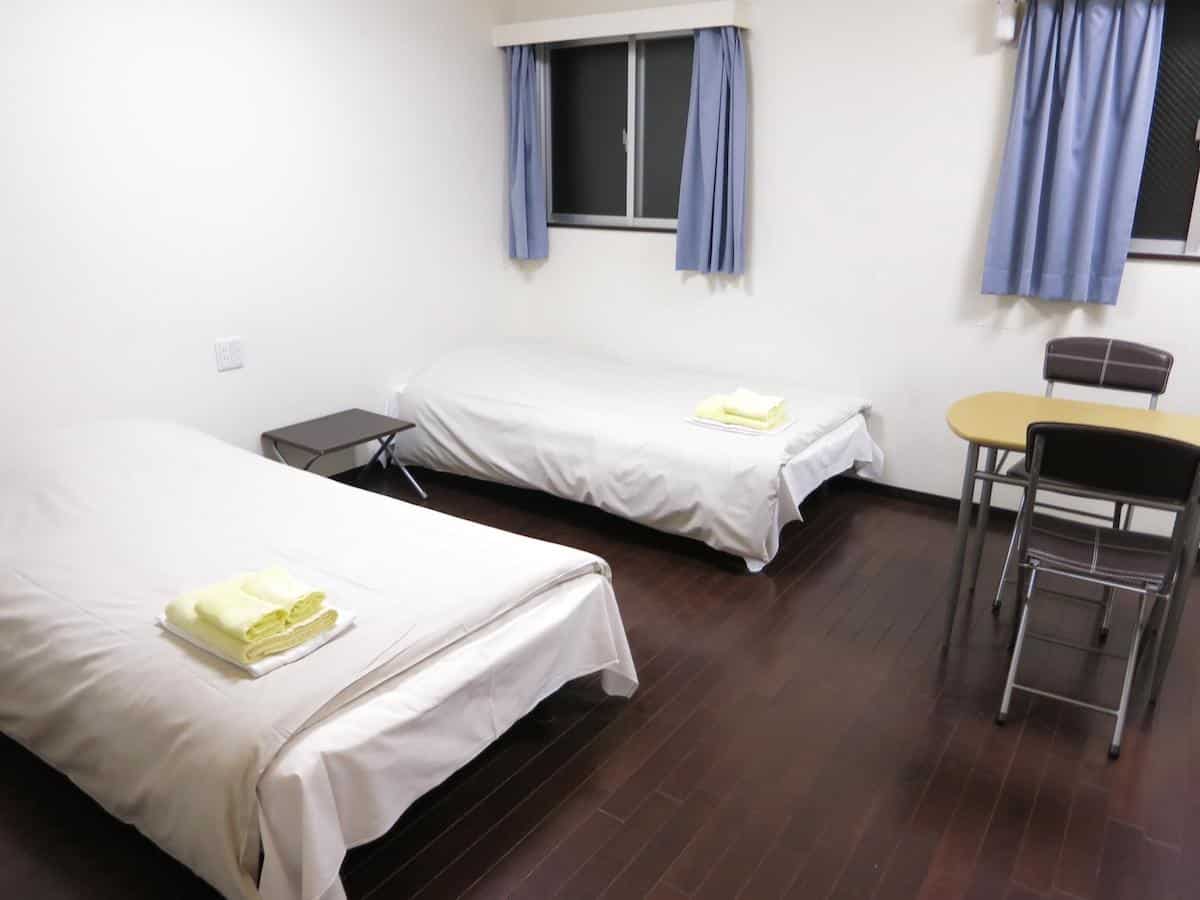 ---
Top Budget Hotels and Hostels in Osaka (Under $70)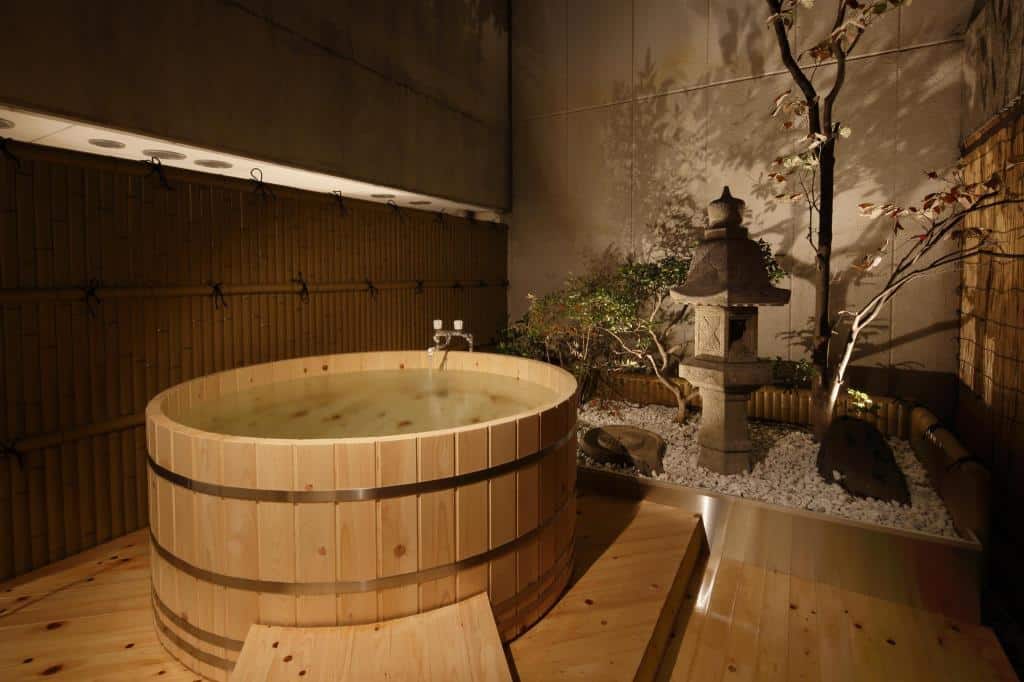 ---
Top Guest Houses in Kyoto (Under $70)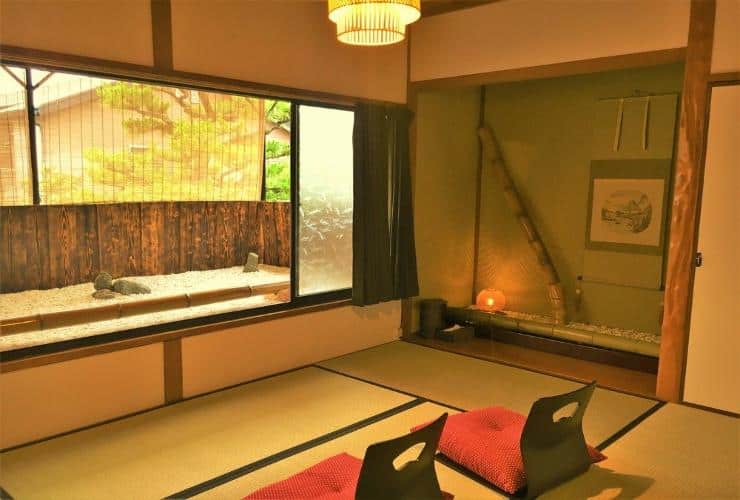 Guest House Oumi. Check Rates & Availability.
Guest House Gajyun. Check Rates & Availability.
MOSAIC HOSTEL KYOTO. Check Rates & Availability.
---
Sample Itinerary
In a perfect world, I would exhaust all the 15 days I was allowed. I would probably visit Tokyo, too. But you know, this world has shortcomings, much like my wallet. So I treated this trip as a "test run" of an even longer backpacking trip across China, Korea, and Japan again (which eventually happened from November 2013 to January 2014).
If you have a full time job, and you're just interested in a 4-day getaway, you can use this sample itinerary. This one assumes that you would take the Cebu Pacific flight scheduled to arrive in Osaka at 7:55pm.
Day 0
07:55pm – Arrival at Kansai Airport
10:30pm – Check-in at the hotel
Day 1
07:00am – Wake up
09:00am – Osaka Castle
12:30nn – Lunch at Endo Sushi
03:00pm – Umeda Sky Building
06:30pm – Tempozan Ferris Wheel
08:30pm – Dotonbori
Day 2
07:00am – Wake up
08:00am – Travel to Kyoto
10:00am – Check in at hotel
11:30am – Lunch
01:30pm – Fushimi Inari Shrine
06:00pm – Gion District
08:30pm – Dinner
Day 3
06:00am – Wake up
09:00am – Arashiyama
12:00nn – Lunch
02:30pm – Golden Pavilion
Day 4
07:00am – Check out
09:30am – Toei Movie Studio Park or Universal Studios Japan
04:00pm – Travel to airport
08:30pm – Flight out
This may be too dense for you. It was for me, haha. In fact, I skipped a few of these because my legs were this close to falling off. That's because I got lost too many times. Again, that's me.
---
Breakdown of Expenses*
Here's the breakdown of all my expenses during the trip. As always, I am sharing this just so you could have a ballpark figure of the budget you need to prepare should you decide to follow my footsteps.
JPY 6000 – Hotel Chuo Oasis (JPY 6000/night, divided by 2 pax)
JPY 6000 – K's Hostel Kyoto (JPY 6000/night, divided by 2 pax)
JPY 1280 – Lunch at Endo Sushi
JPY 1530 – Dinner at Donguri Okonomiyaki
JPY 550 – Osaka Castle entrance
JPY 700 – Tempozan Ferris Wheel Fee
JPY 500 – Tenryuji Temple fee (Kyoto)
JPY 2200 – Toei Studio Park (Kyoto)
JPY 7550 – Total train expenses
JPY 5000 – Total meal expenses (excluding Endo Sushi and Donguri)
JPY 1200 – Miscellaneous (random snacks, water)
JPY 32,510 – TOTAL EXPENSES IN JAPAN
That's roughly PHP 15,091.
If you really want to visit Universal Studios, you may replace Toei Studio Park with it in your itinerary. Just add JPY 5200 (PhP 2413) to your budget.
*Updated 2016 (Adjusted conversion rates)
---
More Useful Tips
Here are more tips to help make your trip go smoothly.
Currency. Yen is the official currency. There are a lot of money changers throughout Osaka and Kyoto, but save yourself the trouble and just exchange currencies before your trip. SANRY'S has good rates.
Lockers. In Kyoto, if your hotel is far from Kyoto Station (which is the focal point of everything touristy in the city) and your flight is scheduled at night, you may choose to store your baggage at one of the many lockers scattered at the lower levels of the station. This way, you save a hotel night and does not need to travel back to the hotel just to get your things.
Wi-fi HotSpot. Like I said above, you can stay connected during the trip if you have a smartphone. Rent one of these wi-fi hotspot gadgets and directions, maps, and all information you need will be easily accessible. This is best if you're a group so you could split the cost. It's JPY 800-900 per day.
Tipping is unusual in Japan. Most restaurants have the cashier stationed by the exit so you pay after your meal, on your way out.
When in doubt, ask. The people of Osaka and Kyoto are some of the friendliest I have ever met. We left our train ticket, someone ran — RAN — after us to give it back. When we were lost and asked for direction, they went out of their way to help us. Some even walked us to our destination. And when we expressed our gratitude, they would just smile at you as if it was nothing. They really were the nicest!
Try not to get lost. Haha. English isn't widely spoken here so navigating can be quite a challenge. Getting lost is fun until it's not anymore but here are some ways to avoid getting lost in a foreign country like Japan.
Help me improve this travel guide! If you have more tips you want to share (because I don't know everything), please post 'em as a comment and I'll include them, too.
You can find all my posts about my experiences in Osaka and Kyoto here!
---