Two years ago, I was already halfway when I decided against climbing all the way to the top. The gloomy skies were starting to spit showers, and I was terrified that the floor would turn slippery any moment. The stairs of Wat Arun were rather narrow. I was as clingy to the hand railings as I was to my ex. But that's for another story.
When I returned to Bangkok this year, I paid this temple another visit, only so I could finally reach the top level of the site's main spire.
Located on the west bank of Chao Phraya, Wat Arun Ratcha Wararam Ratchaworamahawihan is dedicated to the second reign of the Chakkri Dynasty. Known to locals as Wat Chaeng or Temple of Dawn, it is believed that King Taksin, after escaping Ayutthaya which was attacked by the Burmese, reached the place just before sunrise. He then made the place the chief temple. It once housed the precious Emerald Buddha and the Phra Bang (another important image) which were moved from the Lao city of Vientiane.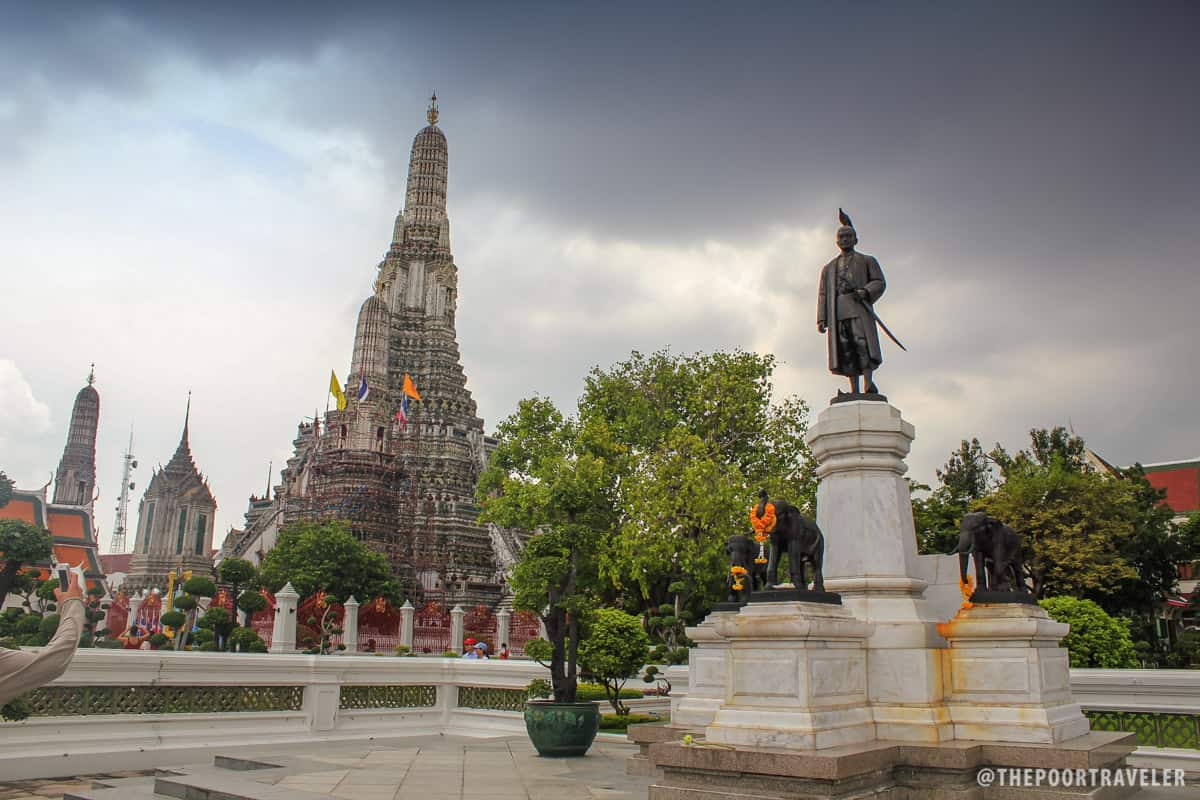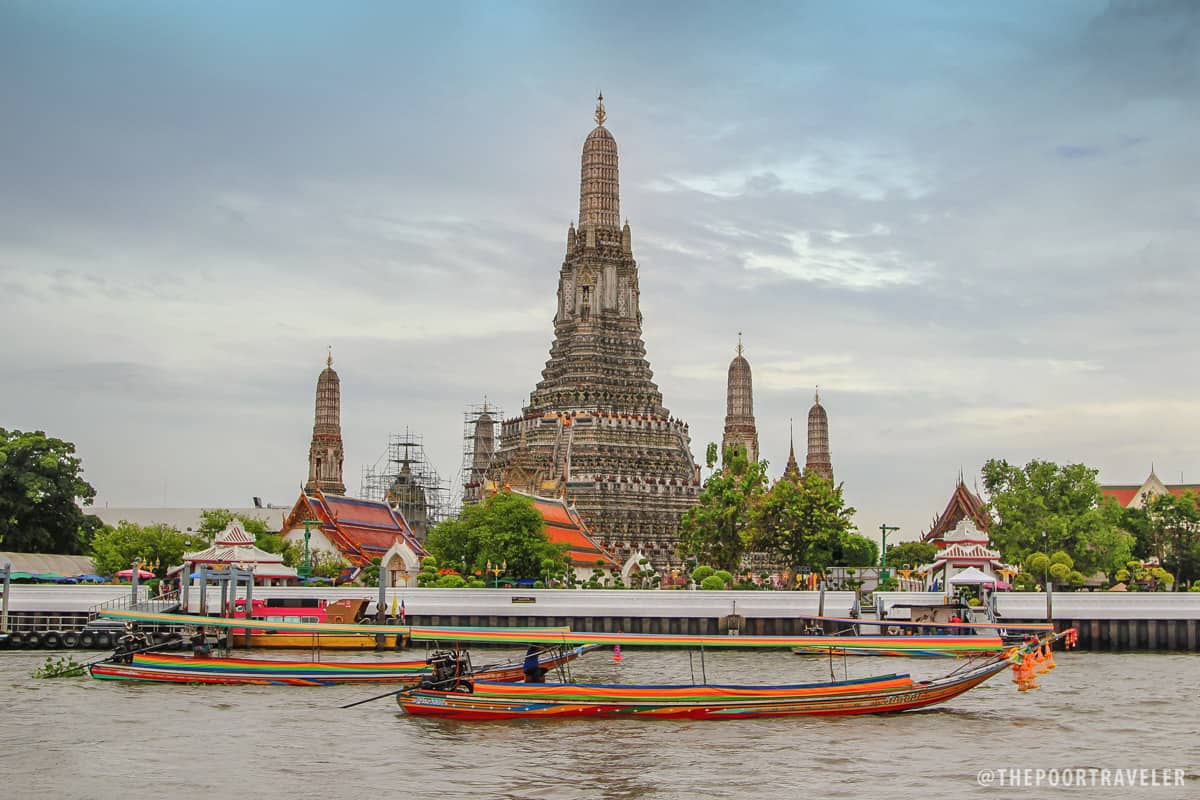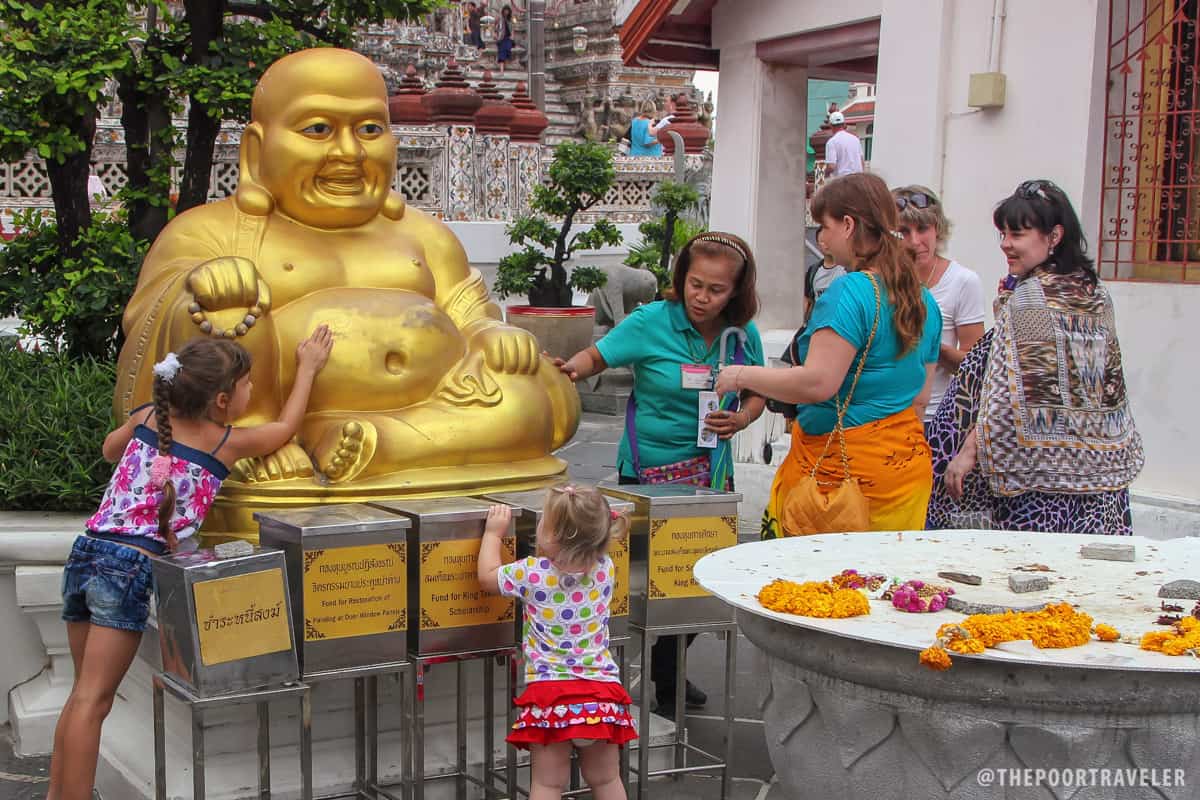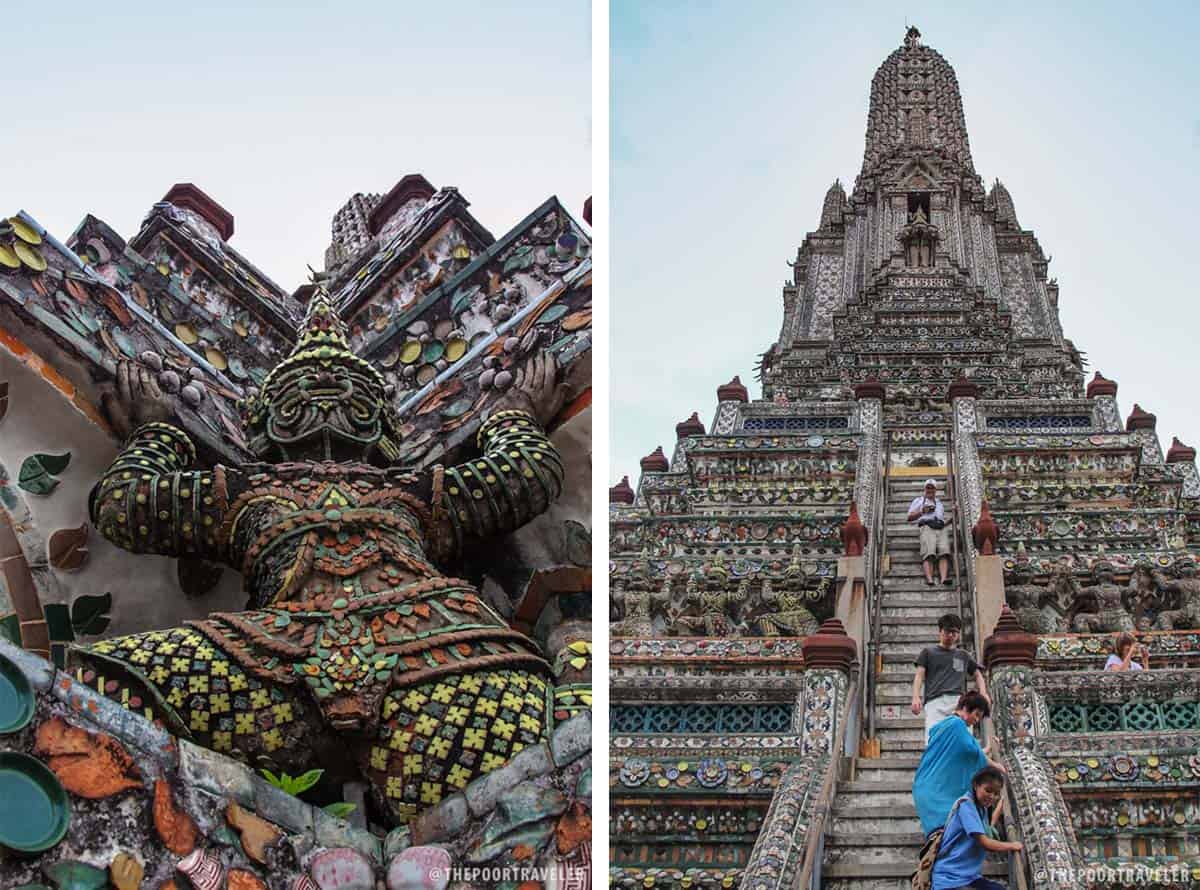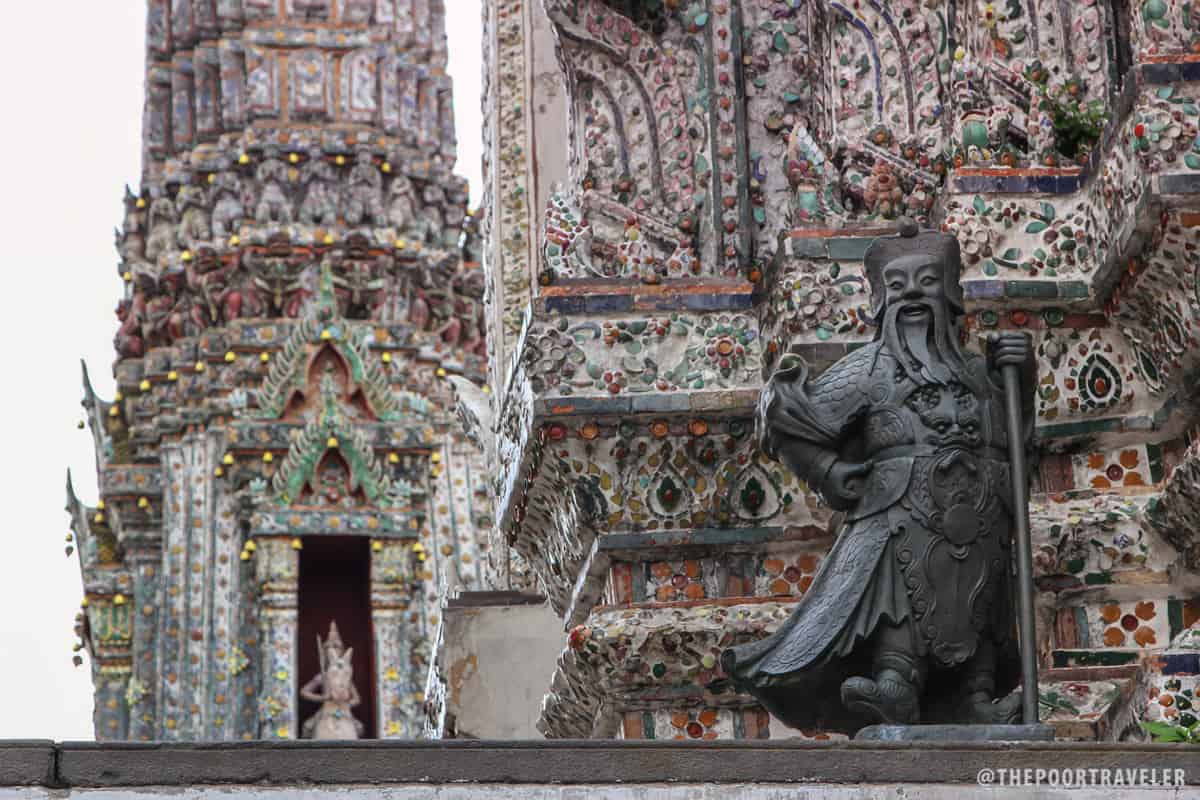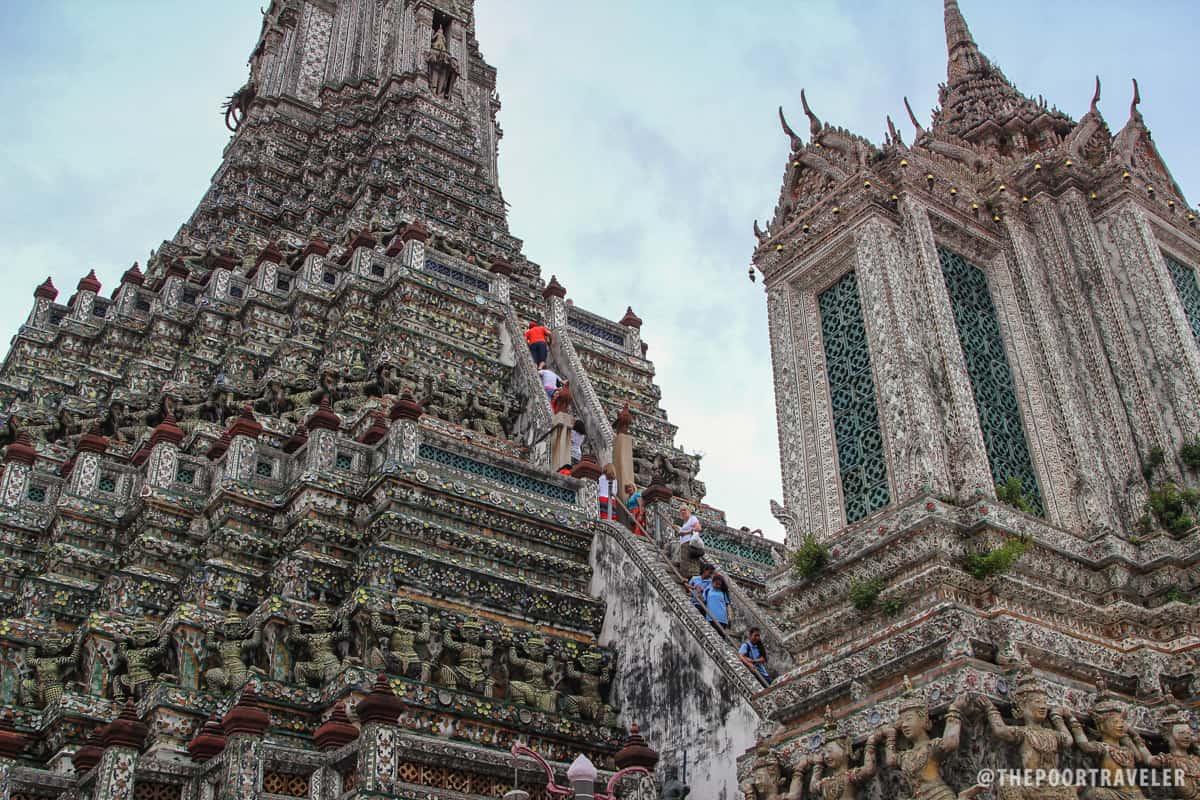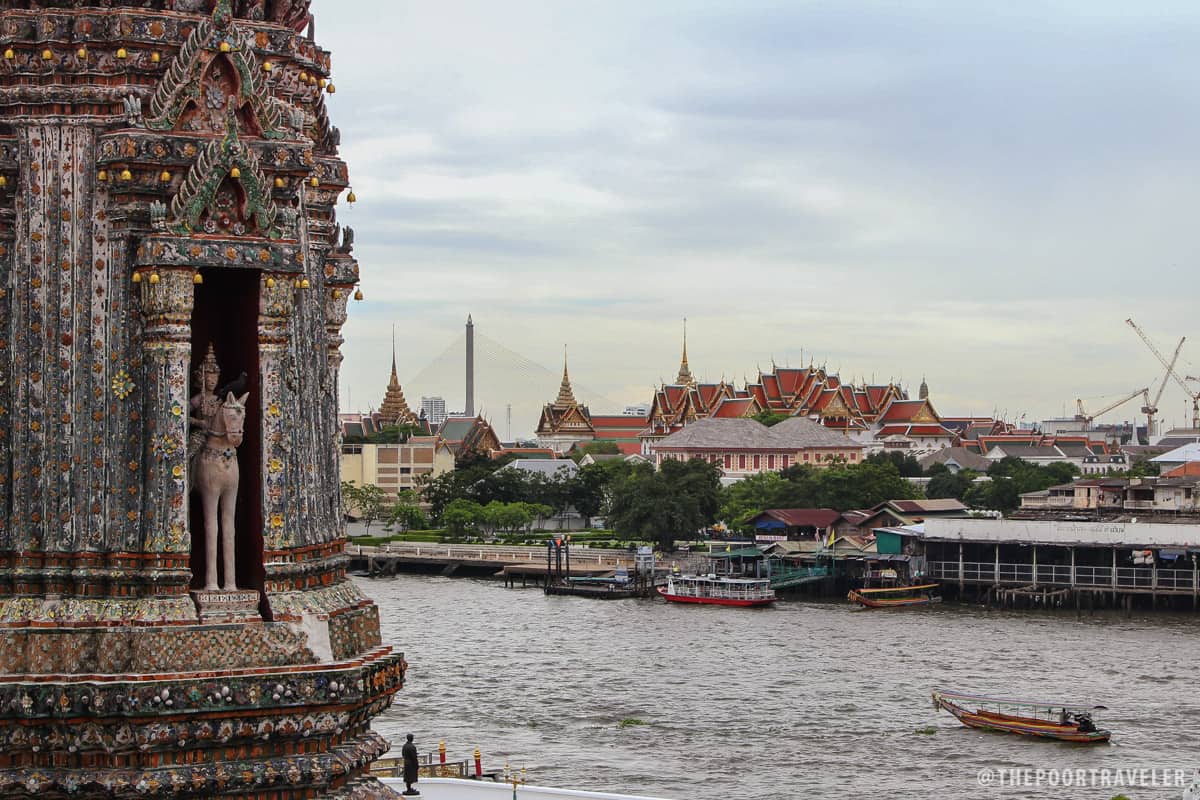 Wat Arun
Opening hours: 8:00am-6:30pm
Entrance fee: THB 50

How to get there: Board the SkyTrain (Silom Line) to S6 Saphan Taksin Station, take Exit 2. Hop onto a Chao Phraya River Express boat to Tha Thien pier (N8) and then cross the river on a smaller boat.
More Tips on YouTube ⬇️⬇️⬇️