I always have to have a hat on when traveling. Have to. Always.
Never mind that my head is too big for a silly fedora hat (or any hat for that matter); it's just my thing. It is comfortable, protective, and to a certain extent expressive. Without it, it just doesn't feel right. If you're traveling with me and you lose me in a big crowd, all you need to do is spot the fedora hat bobbing across the sea of humanity and, voila, you found me!
So on my first morning in Bangkok, when I realized that I lost my hat, I just had to find a replacement — fast. It was an instantaneous reaction, almost a reflex. It was a compulsion brought about an obsessive thought that I'd lose my head without it. A friend on Facebook suggested that I just found myself an excuse to visit Platinum Fashion Mall, a popular indoor market packed with clothes and accessories.
When I was looking at the map to plot the best way to get there, I found out that the nearest BTS (MRT) station is Chit Lom. But something else caught my eye. Next to Chit Lom is the Siam Station, at one of the entry points to Siam Square! And in just a second of two, the entire Love of Siam movie did a flashback in my head like I was lost in a lucid teenage dream. (Katy Perry much?)
Even though I never really intended to say a quick hello to Siam Square, I figured I might as well drop by since it's along the way. And so I could flaunt the experience to some of my friends who are such massive fans of the film.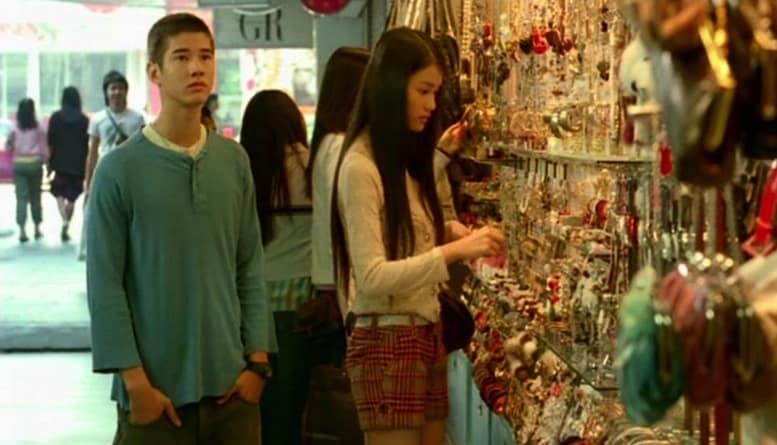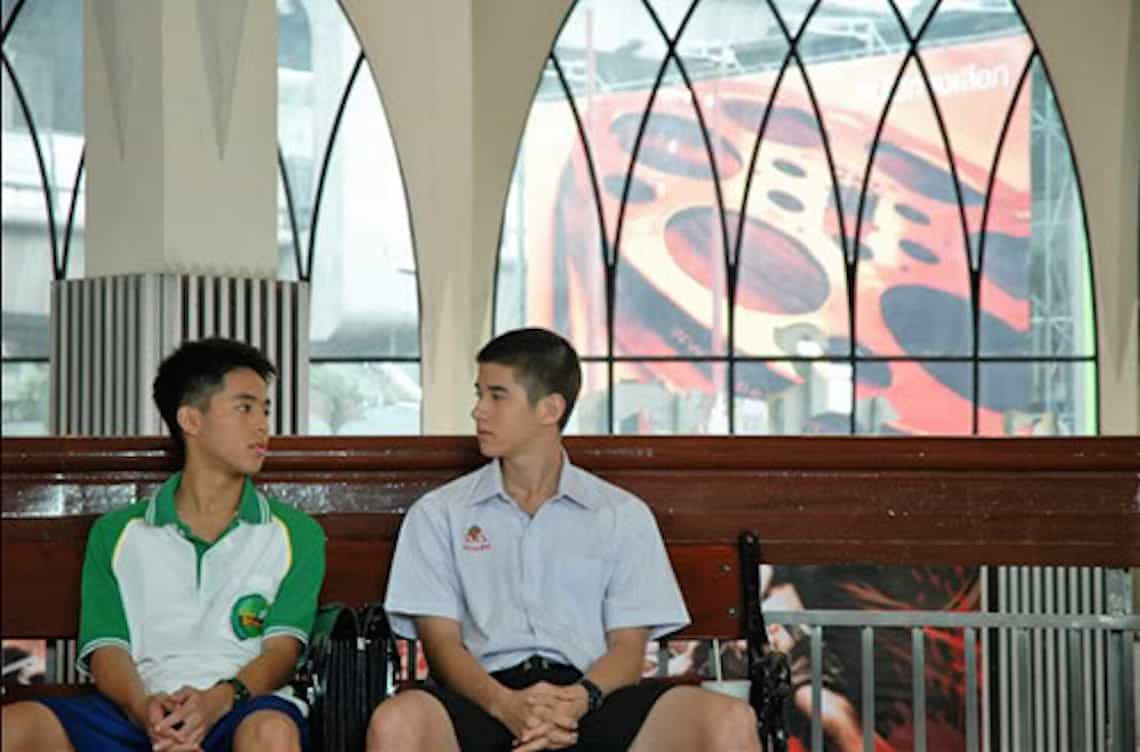 ---
WHAT'S COVERED IN THIS GUIDE?
Siam Square
Siam Square does not disguise itself with pretenses of being culturally significant. It is what it is — a shopping and entertainment district. Yet, if you think about it, it somehow represents a generation — a younger, more industrialized, more fashionable Bangkok. Catering mostly to college students and young adults, Siam Square comprises several blocks harbors a wide array of stores — over a hundred of 'em — apparel stalls, boutiques, bookshops, record stores, restaurants, cafes, even cinemas.
They say that the atmosphere here is trendy, posh, hip. I say "they say" because I wasn't able to experience this.
This shopping mecca was barely up when I visited. The place opens at 10am and I don't know what time it was during my visit, perhaps much earlier, but only a few shops, mostly fashion boutiques, were open. I was already settled with the idea of searching for a hat here instead but it still did not show signs of waking up within the next hour. Since I was pressed for time — I was planning on visiting the temples that day — I turned to the direction of Platinum Mall, all the while thinking that I would return that night if I had the energy. And energy I did not have that night.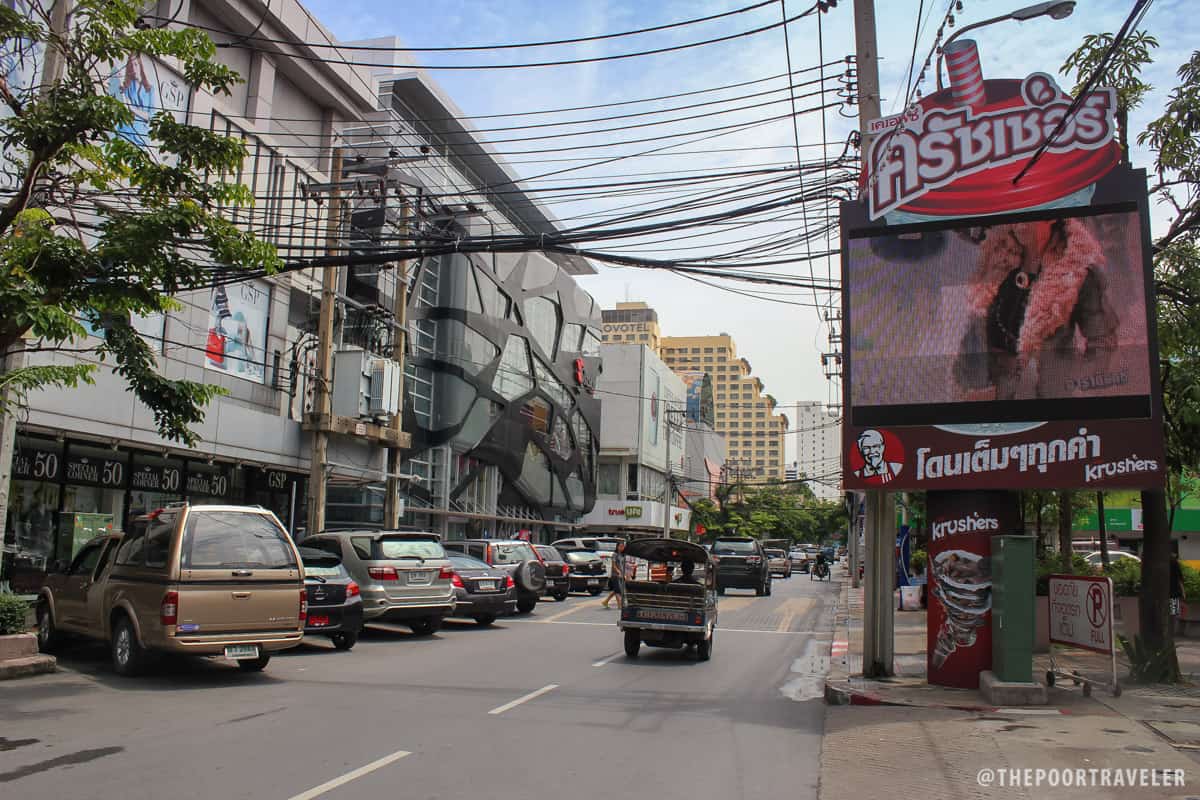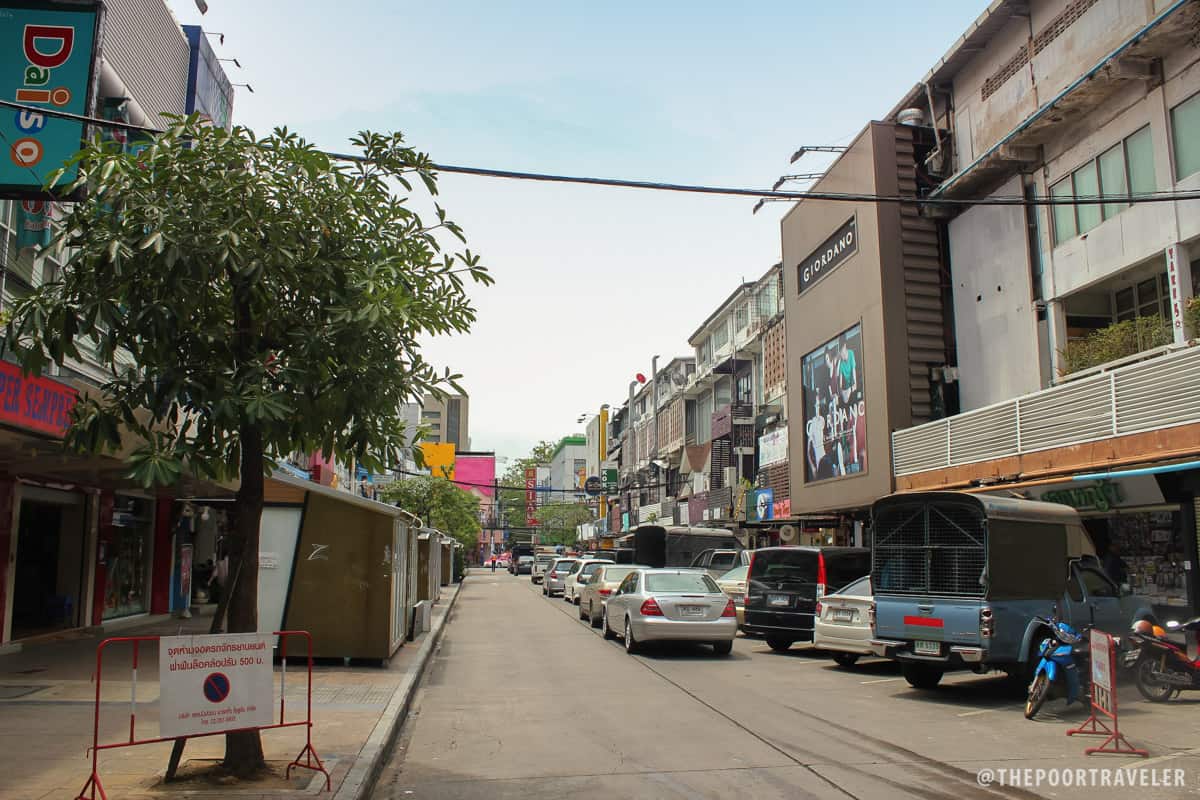 ---
CentralWorld Bangkok
Central World is the largest fashion and shopping complex in Thailand, and the third largest in the world. Some say it is still part of Siam Square but it is on the other side of Thanon Rama I, one of the major arteries of the city. It opened in 1990 as World Trade Center but after being acquired by Central Group in 2002, it was renamed to CentralWorld. In 2006, after a massive expansion, it beat its rival and neighbor Siam Paragon in size and land area. It headlined newspapers in 2010 when anti-government protesters set up camp here and later set the place on fire.
Like many of the gigantic malls in the Philippines, CentralWorld houses everything that you can think of. One thing that captivated me instantly was the statues of elephants in the southeast corner of the block. On the opposite end are two Hindu shrines: one dedicated to Ganesha, and the other to Trimurti, where people pray for true love.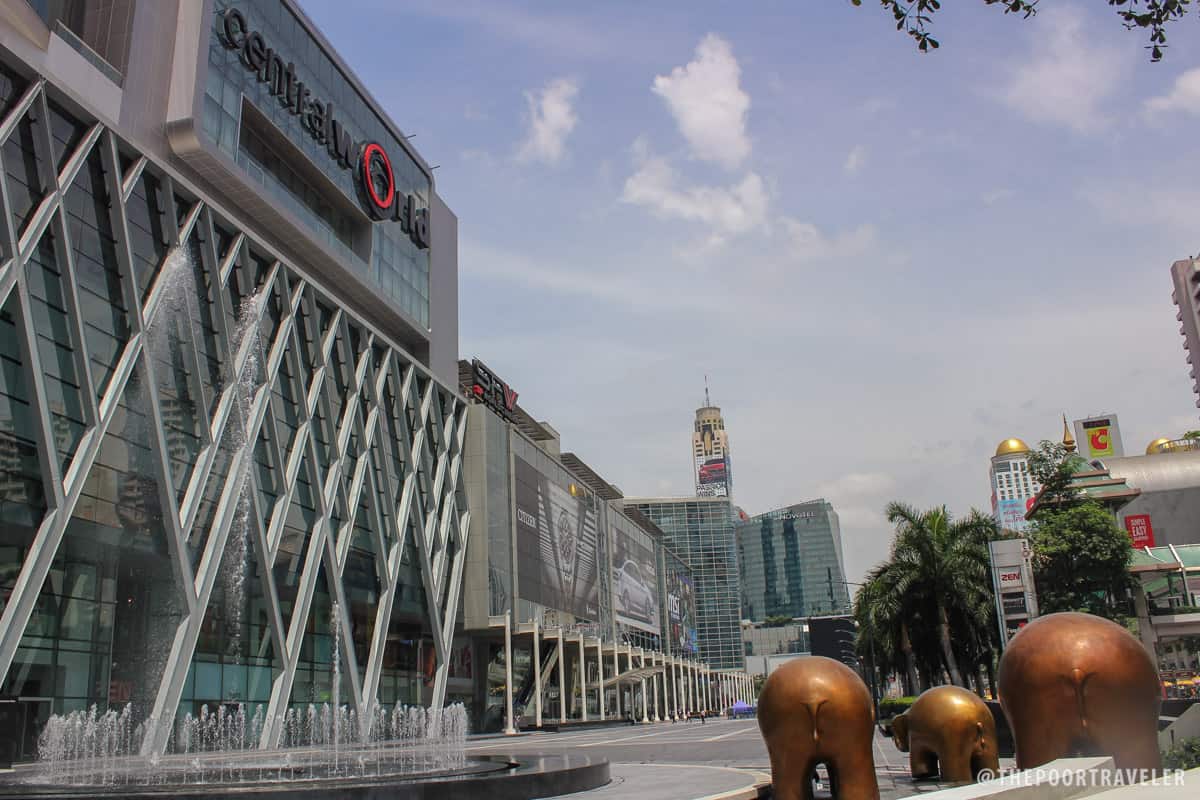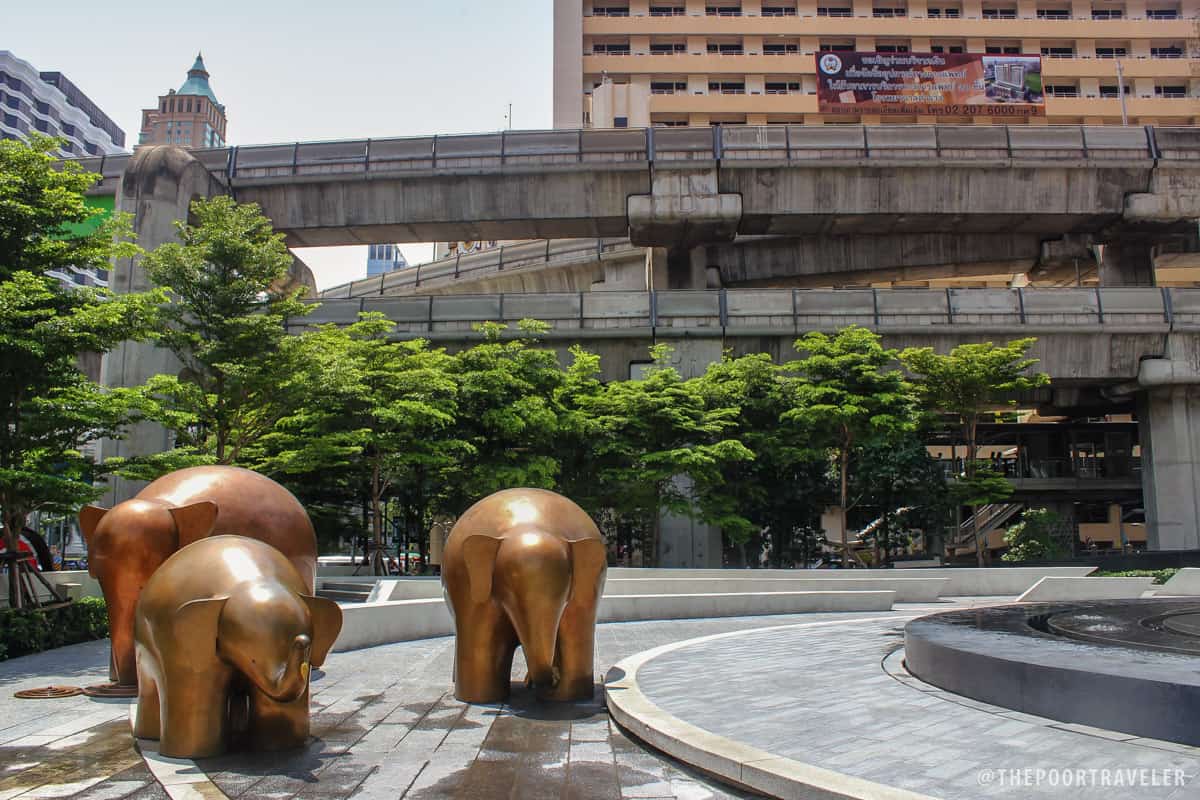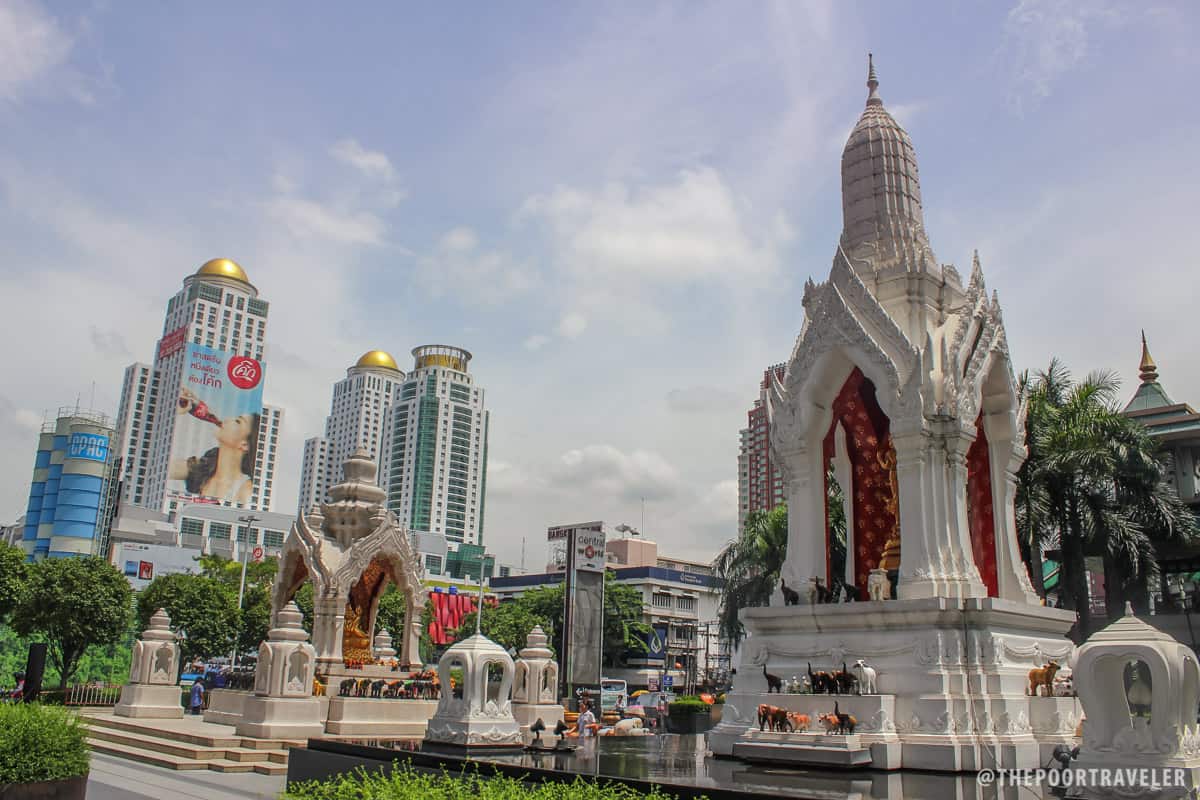 ---
Platinum Fashion Mall
Located smack in the middle of Pratunam, a major market area, the Platinum Fashion Mall is one of the biggest shopping destinations in the city. While they specialize in wholesale, they also sell apparel and accessories in retail quantities. (But of course, the more you buy, the cheaper they get.) The place is indoor and fully air-conditioned. All four floors are furnished with labyrinths of over a thousand stalls, divided into categories — men's wear, women's wear, children's wear, accessories, and more. The items here are cheap (at least compared to Siam Square) and haggling is encouraged. It made me kind of regret that I chose Bangkok as the first stop of my backpacking trip and not the last. The Thai capital could have closed the trip well and would have allowed me a lot of options for pasalubong and souvenirs.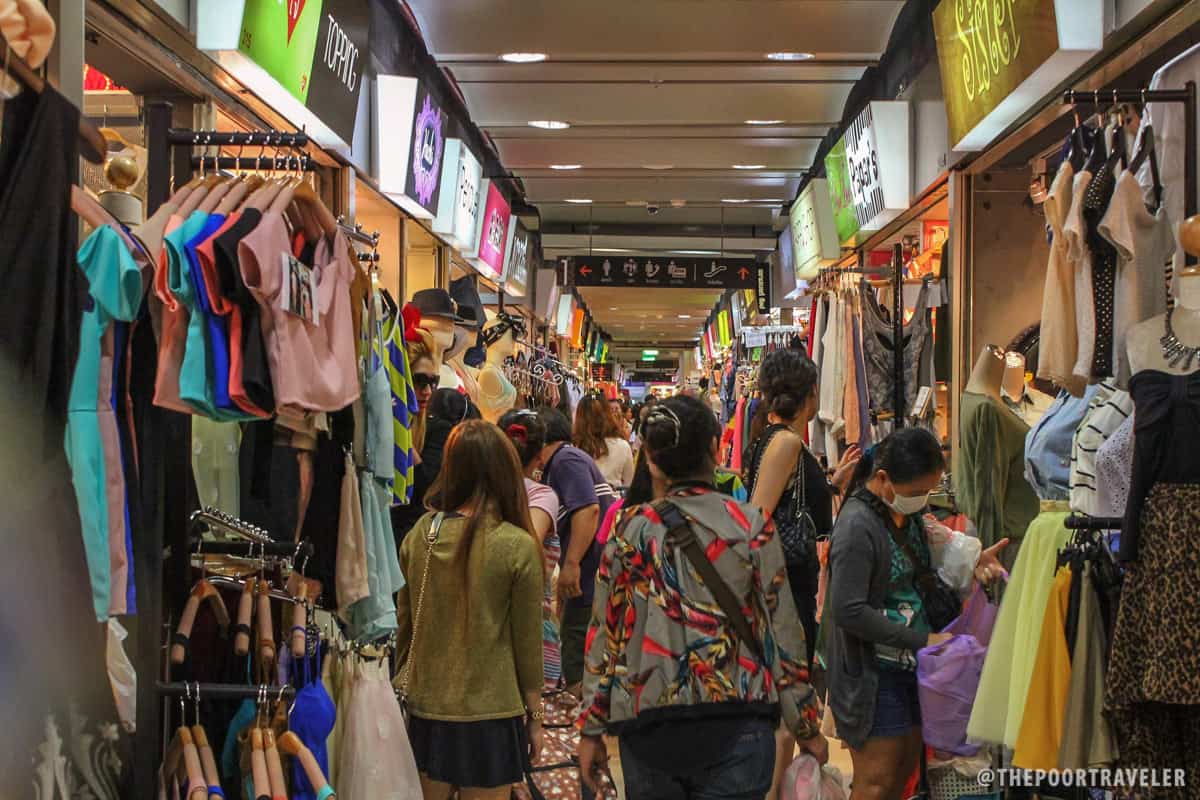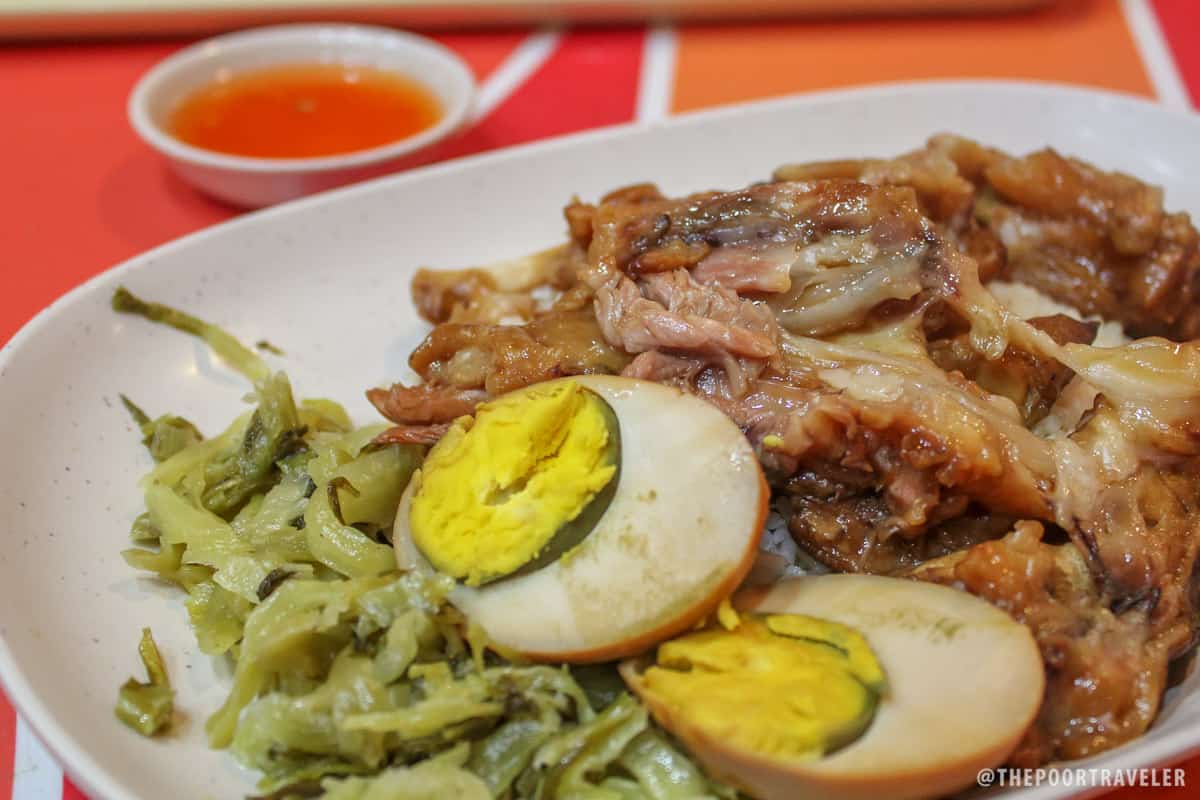 On the very top floor is a vast food court for shoppers. It's very much like our version here in the Philippines except that most offer Thai food, of course. Moreover, they employ an electronic card, which customer may purchase from dedicated counters and use to pay for their orders. I didn't figure it out until the server of the third stall I tried to order from told me. Getting lost in translation is something that I have learned to accept without an ounce of bitterness or shame. After getting my card, I had the most sinful dish I found — pork knuckles!
After a very satisfying meal, I went back to my search of a fitting hat. All this trouble for a hat. Actually, I don't look at them as troubles. If anything, these long walks under the sun and hours of just meandering around stalls are part of the fun. After almost a couple of hours, I finally found a hat that I liked very much. I was ecstatic. It proved that all the time and effort were well worth it and not pointless. But then again, I did not know then that on the next day, I would lose that hat, too.
Posted: 2013 • 3 • 16
---
How to get here: Just take the BTS Skytrain System and get off at Siam Station. To get to Platinum Mall from Siam Square, walk down Rama I Road until you reach CentralWorld. (You'll pass by Wat Pathum Wanaram, a temple.) Turn left onto Ratchadamri Road and go ahead until you reach the first perpendicular road after the bridge, Road Phetchaburi. Turn left, walk past Hotel Novotel, and you'll see Platinum Wall on your left.