2013 • 5 • 11
It was a toss between Khao San Road and Silom, but my friend Bebs, who had been living in Bangkok for months already, already picked for the two of us. Khao San Road, the city's backpacking hub, is the usual choice for travelers seeking budget accommodations. Bebs, however, favored Silom, Bangkok's business district, for its location and the convenience of the train (Silom Line) that connects it to the rest of the metropolis. Many of the major tourist spots in Bangkok are accessible via the MRT or BTS; Khao San Road usually requires a cab ride.
Silom was built in 1851 as part of a dyke. Today, however, it is Bangkok's major financial center, harboring some of the country's biggest corporations. At night, the suits and ties make way for a vibrant nightlife that consists of clubs and lounges tucked in its sois, and night markets that spring up along its stemming lanes. ATMs, money changers, convenience stores, and a wide array of restaurants flank its streets. The notorious Pat Pong is just around the corner.
Silom became my home as part of my backpacking trip across the Southeast Asian peninsula. I was able to stay in three different budget hotels and hostels: Nantra Silom Hotel, Sunflower Place, and Smile Society.
Nantra Silom Hotel
Although only about 10 minutes from the Saladaeng BTS Station, Nantra Silom Hotel is quite difficult to find because it stands on an inner alley. (It took me quite a long time to finally find this place but maybe that's just me.) But once you reach the place, it will be worth it. The interior gave a "new and clean" feel (maybe because it was new and clean? Lol) and their 24-hour front desk staff greeted us with a smile. The reception and common areas looked homey yet very modern and elegant. The twin room we booked was spacious and well-lit, and was equipped with cable TV and free wi-fi connection.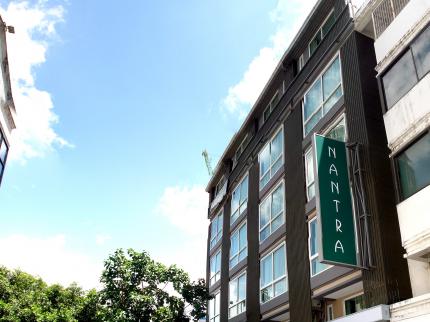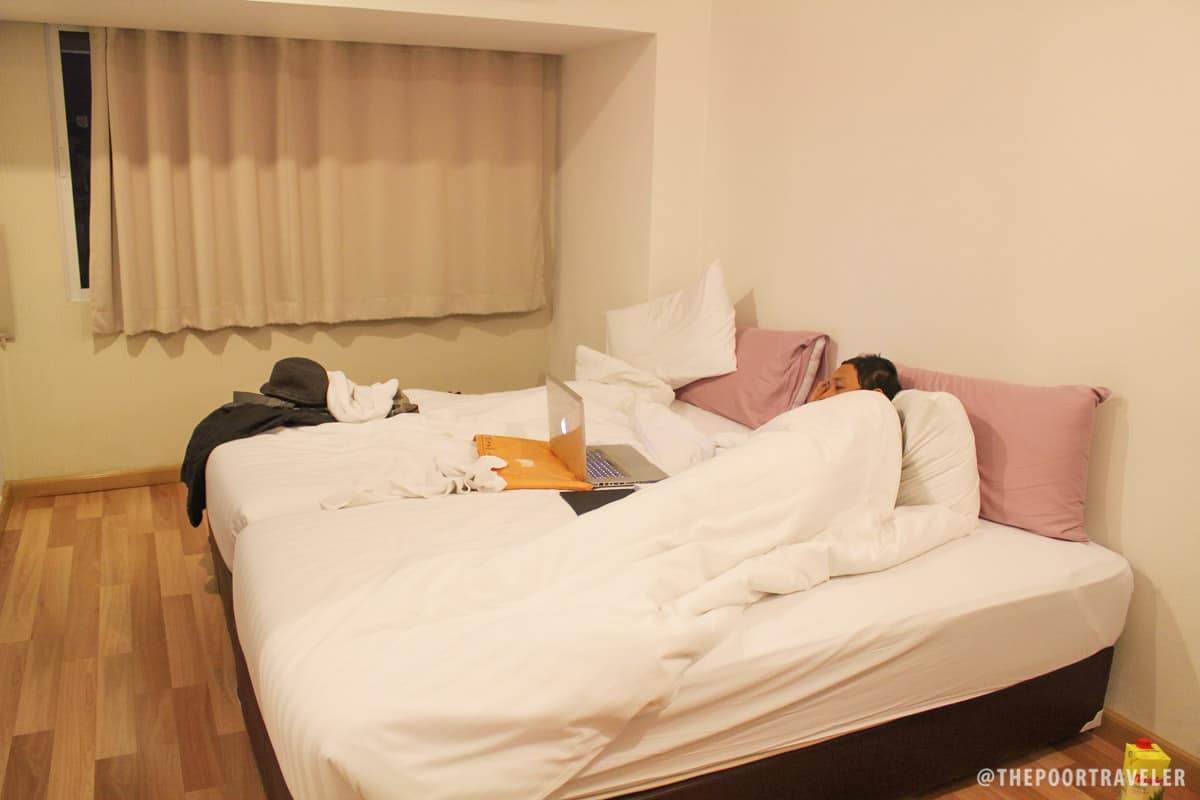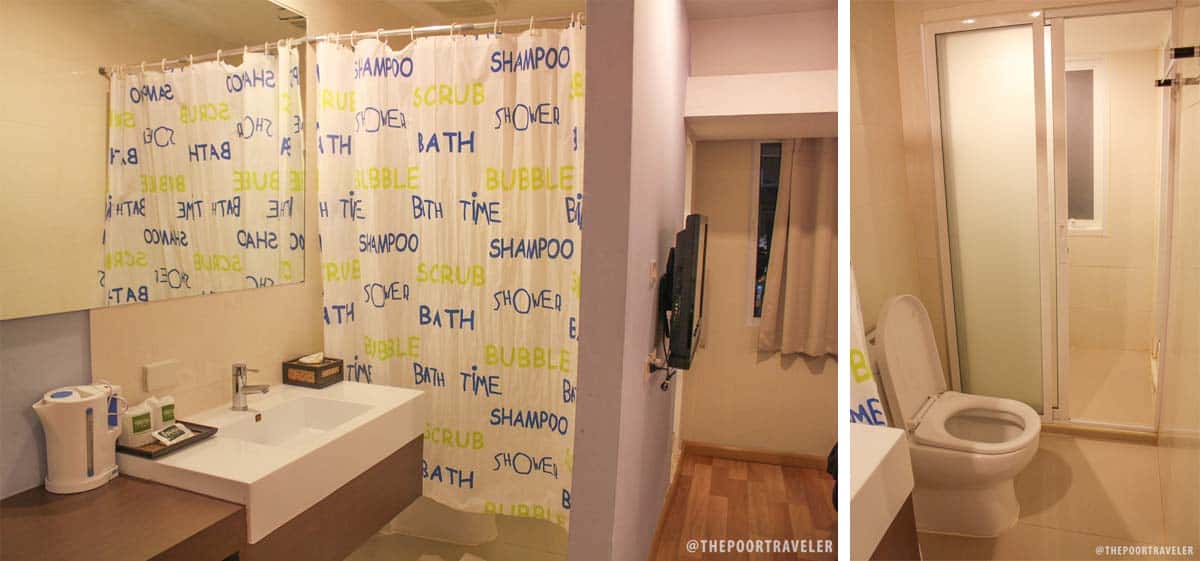 In one corner was the bathroom — and when I say corner, I mean corner. A shower curtain separates the toilet and bath from the rest of the room, which I found awfully uncomfortable. It was squeaky clean but I was just not fine with the idea of my roommate hearing (and smelling) my activities in it. Other than that, it was a delightful stay.
Nantra Silom Hotel
130/8-12 Soi 8 Silom Road, Suriwong, Silom, 10510 Bangkok
+66 2 634 2441
---
The Sunflower Place
It was the bathroom that actually led me to search for another budget hotel. Off to Hostelworld I went and found another boasting dazzling reviews — the Sunflower Place. Thankfully, it is located just behind Nantra Silom, a little deeper into the wild block. Unlike the streamlined and minimalist aesthetic of Nantra Silom, the Sunflower Place is vibrant and warm. The twin room assigned to us (which I got for THB 890) was big and very comfortable, although I still prefer the fresher, more modern style of Nantra. It had a bathroom, a real one, and it was spacious, too.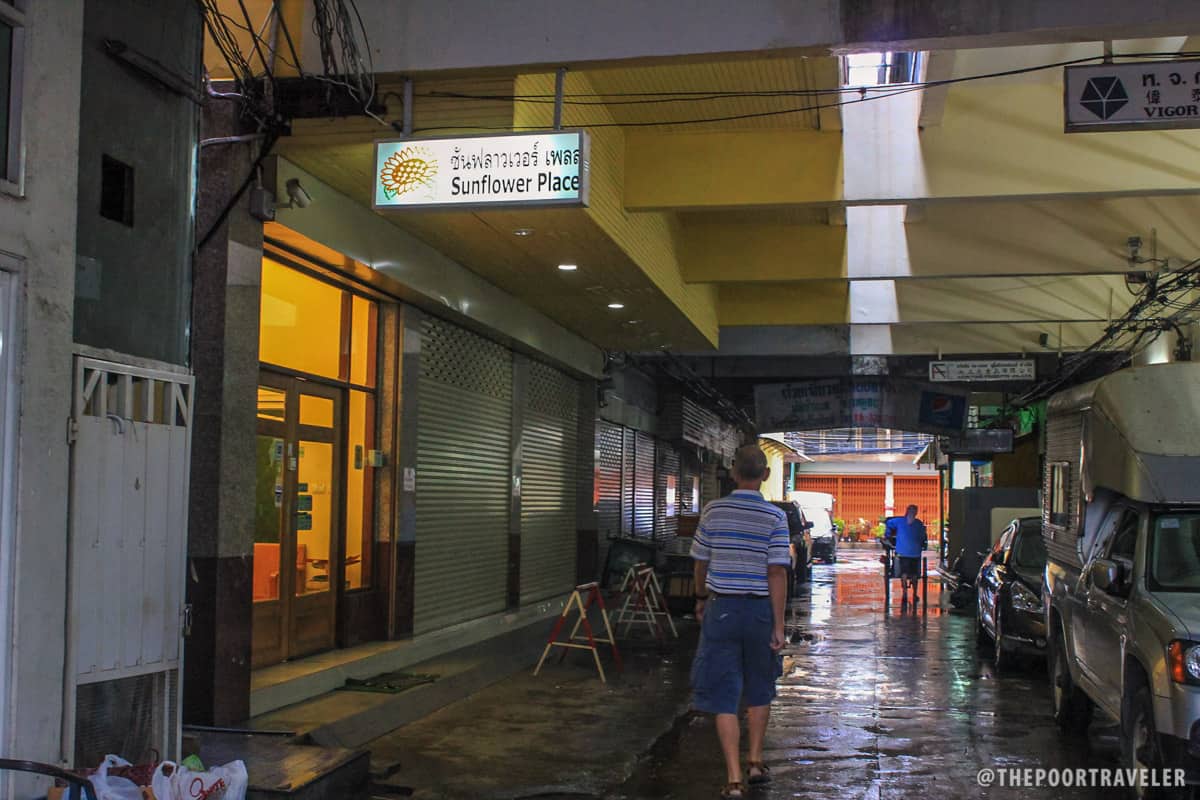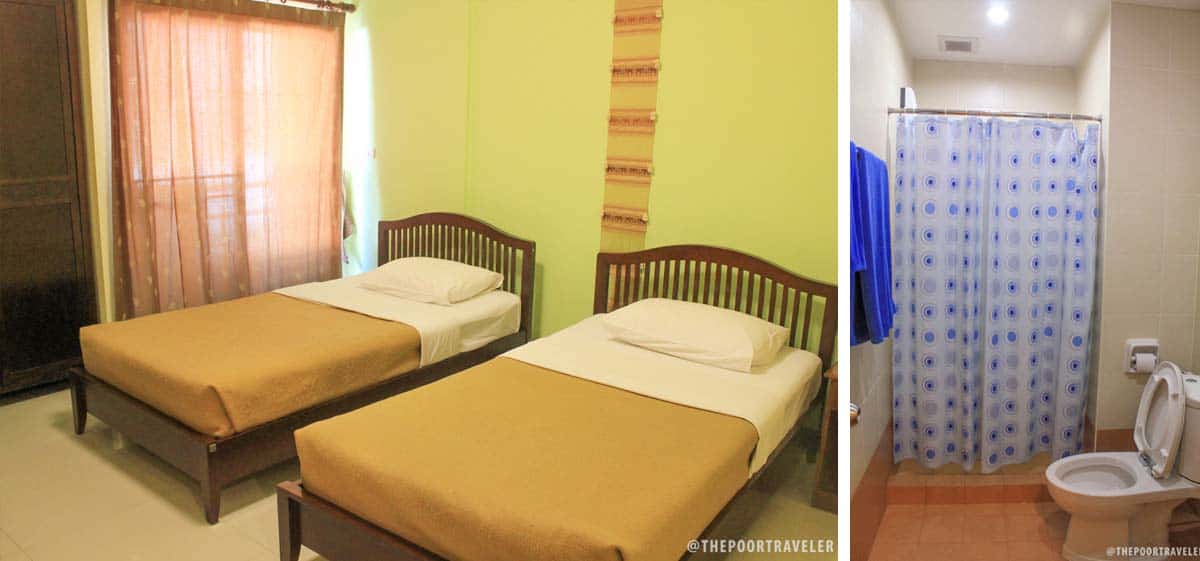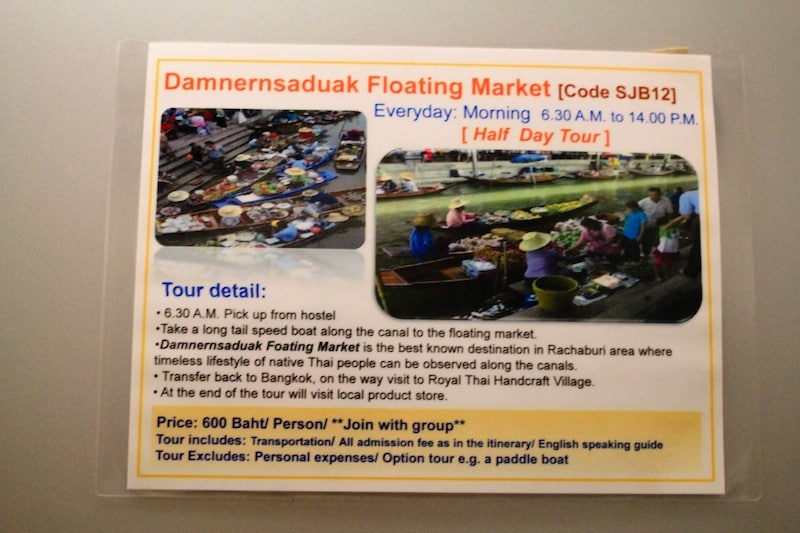 One touch that I greatly appreciated about the Sunflower Place was the ample signs about tourist-directed scams. They were posted on the lobby and inside the elevator. I wouldn't have known about these scams had I not seen the posters. True enough, I would encounter these scammers as I roamed around the city and at the time, I knew exactly that I should avoid them.
The Sunflower Place
39/17-19 Soi Anuman-Rajdhon, Surawong Road, Bangrak, Bangkok 10500, Thailand
+662-235-9080
---
Smile Society
Not too far from Nantra Silom and Sunflower Place is Smile Society. I stayed here in my most recent trip to Bangkok (July 2014). I have to say, of the three, Smile has the most "backpacker" vibe. There are cozy but still comfortable common areas where guests could get to know one another. It was World Cup during my stay and everyone gathered in front of the TV every night.
I booked a triple room (for I was with two friends this time around) and it was tidy and pleasant.
The best part: the owner was incredibly helpful. From the most trusted money changers to wholesome clubs, she knew in which direction to point us and was always happy to assist. I was HOURS too early for checkin but she still accommodated me.
The only weird thing I encountered during my stay was that photography was prohibited. I never knew why, but I just followed. Hence, I have no photos of the place.
Smile Society
130/3-4, Silom Soi 6, Silom Road,
Bangrak, Bangkok 10500, Thailand
---
---