None of my friends believed me when I told them I stumbled upon Bangkok's red light district by accident. Sure, I was curious and wildly intrigued, but that moment that I just found myself in the middle of it was not planned at all.
I arrived in Downtown Bangkok past six in the evening. From the Saladaeng Station of the BTS (MRT), the hotel I booked was located several blocks away. While I had the exact address, I was totally disoriented by everything in Bangkok — their address system, the night market, the goodlooking people, and the language barrier. I had asked many, but no one seemed to know where the hotel was. It was getting dark, the makeshift stores of the night market were slowly taking form, and I was still lost in a city so foreign to me. I struggled to figure out my location until the neon lights above me burst alive — Super Pussy, the lights screamed. Just a few steps and a man approached me with a menu, "Ping pong show," he invited. And right at that moment, I knew exactly where I was.
WHAT'S COVERED IN THIS GUIDE?
Pat Pong
Pat Pong, the street notorious for the unwholesome establishments, is just a block away from my hotel. Not that I was complaining.
The street's reputation may not be squeaky clean, but it was good place to start getting acquainted with the city. The night market is teeming with cheap products — from souvenirs to apparel (mostly knockoffs) to accessories. And in between those stalls, you'll spot interesting items such as sex toys and sexy magazines. In the street corners stand restaurants and eateries serving Thai favorites from tom yum to pork rice, all within the pocket-friendly range. If your tummy still has room for more, you can try Thai snacks (grilled chicken liver) and desserts (mango sticky rice!) sold at small stalls, manned by very friendly locals. I wasn't able to enter any of those dodgy bars (not that I intended to) but as an outsider, I realized that there's definitely more to Pat Pong than the legendary ping pong and other sporting events happening inside.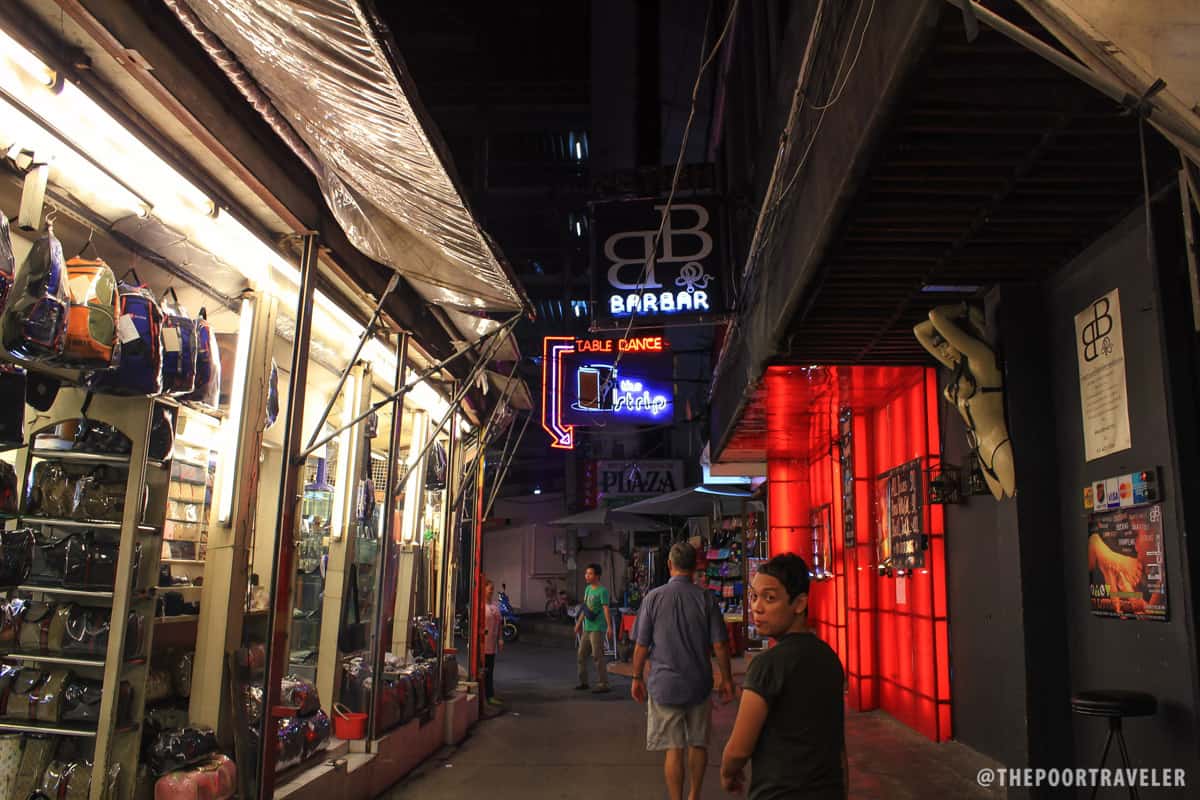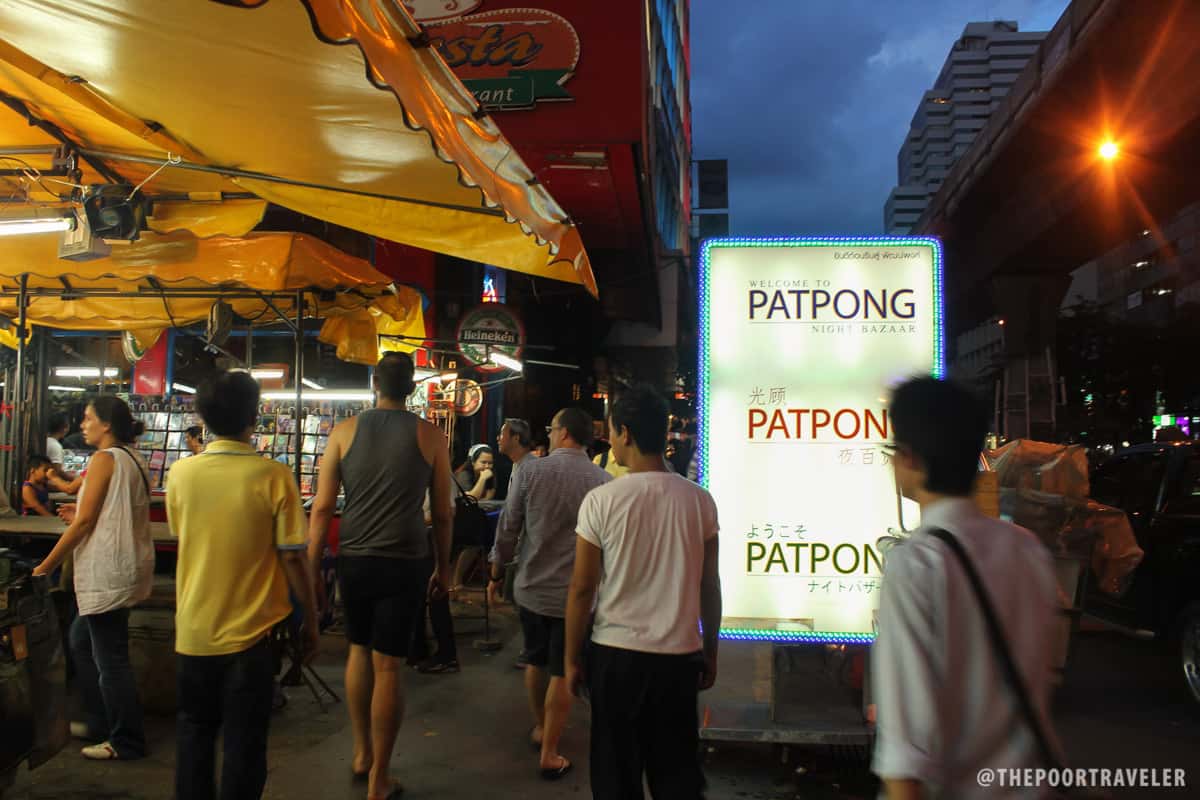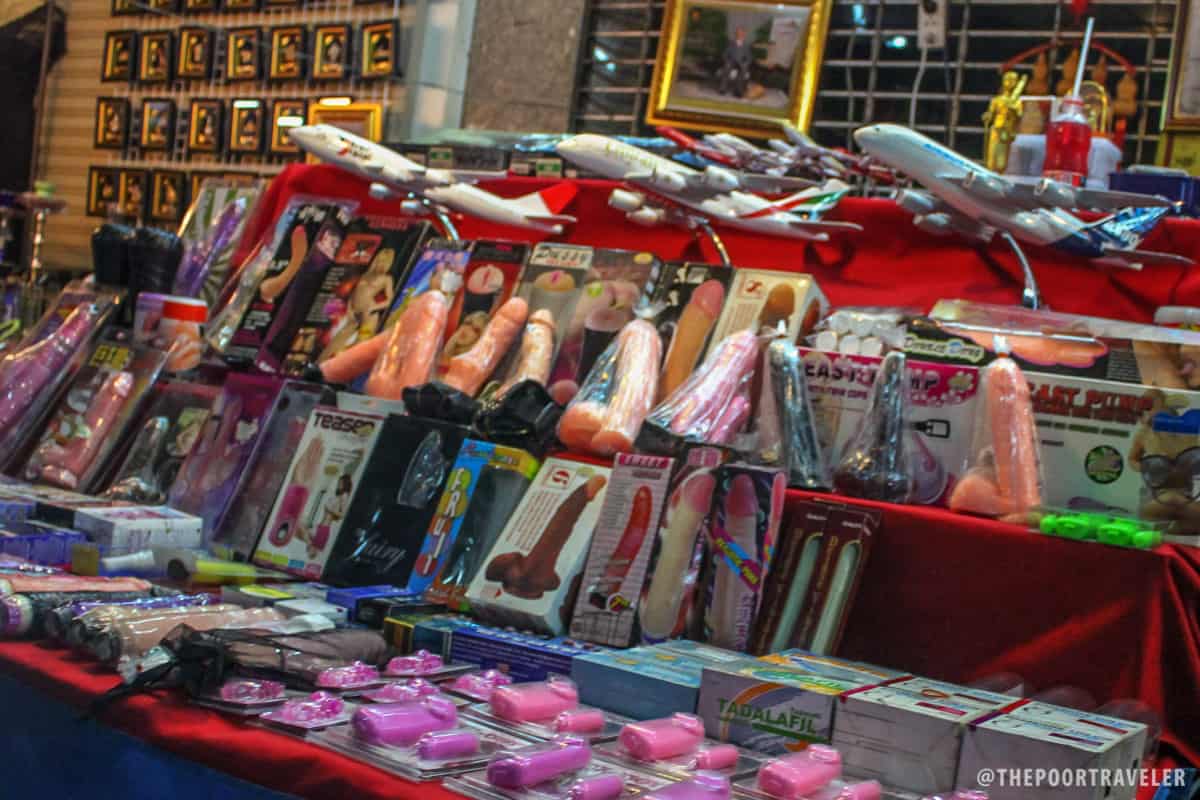 ---
Silom Road
Pat Pong runs adjacent Silom Road, the main artery of Bangkok's business district. Built in 1851, it was originally intended as part of a dyke. Today, however, it is a major financial center that is home to some of Thailand's biggest companies. In the five nights that I stayed in Bangkok, Silom also became my home. I just loved that it was easily connected to the rest of the city by the train (Silom Line), making it more appealing to me that Khao San Road.
Silom Road is also flanked by dining establishments ranging from kerbside eateries to high-end restaurants. I spent most of my nights walking around the area, not eating at the same place twice. It is also a major entertainment hub, famous for its vibrant gay scene; a couple of its sois harbor gay lounges and clubs.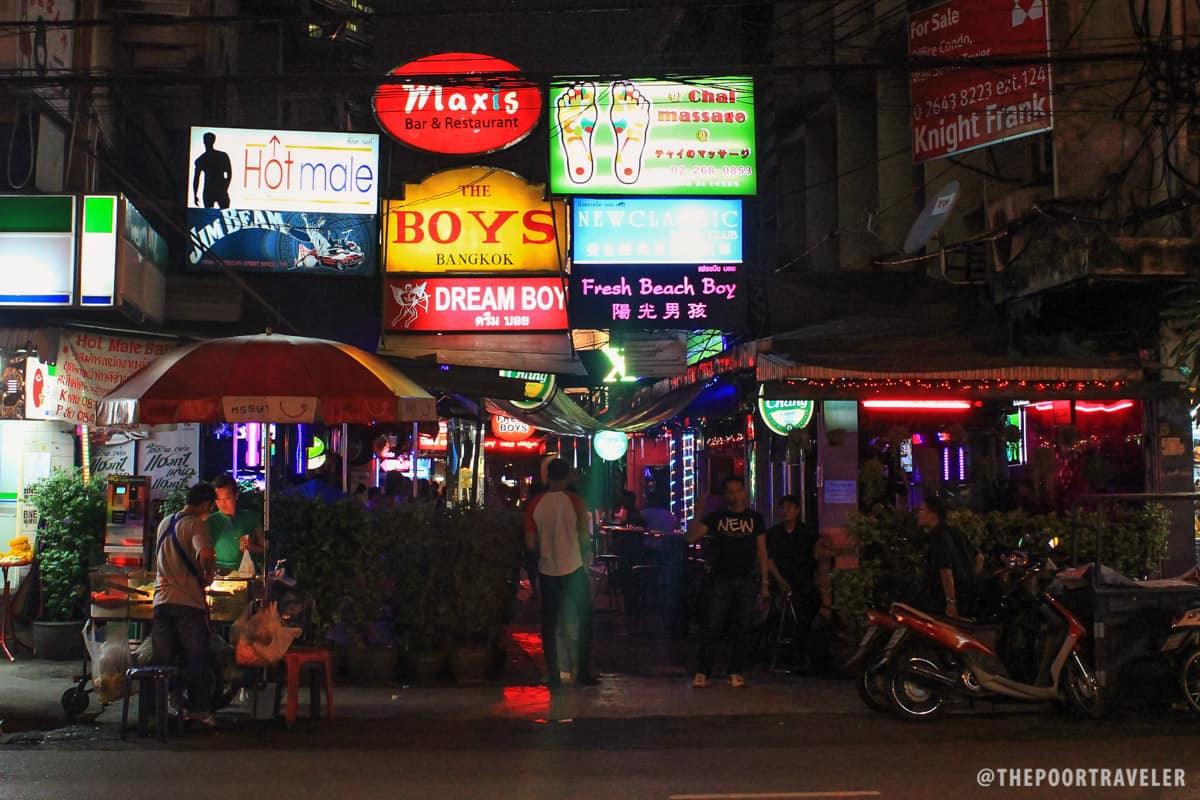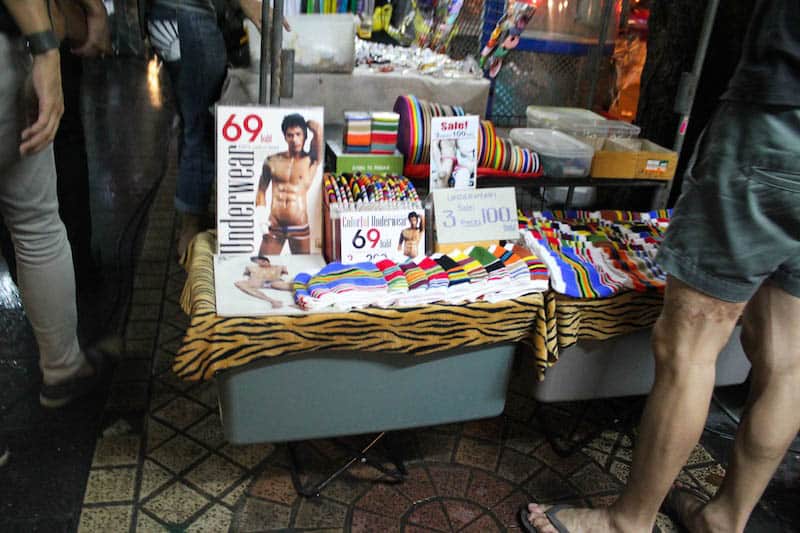 ---
Khao San Road
Backpacking central is what Khao San Road is most known for. I did not stay at a hotel in Khao San but I still managed to squeeze a visit into my itinerary. I was just so curious about why tourists flock here.
Khao San used to be an important area for rice trade. In fact, the words Khao San means "milled rice" in vernacular. It is said that the very first business along the street was a hotel that sheltered civil servants from Thailand's provinces. Since then, countless accommodations have mushroomed here through the years. It has become the favorite among foreign backpackers (perhaps because of the cheap hotel rates) whose Southeast Asian trail usually starts and ends here at this very street.
At night, the backpackers keep the street alive as they flood into the bars and restaurants that edge the road. It's like a bigger and wilder night market. If you're after food, you'll find everything here. Restaurants boast western and local cuisines while outside, crowds gather around stalls that offer the usual (barbeque) and the exotic (crickets). Travel agencies, tour operators, and money changers also abound.
Five days isn't enough to really experience much of what Bangkok nightlife has to offer. Still, I remember the fun I had walking around the city's famous (and infamous) streets after dusk. I remember those nights when I just picked a random kerbside eatery and ordered whatever they had to offer. I remember those nights that I entered the club and just danced the night away. I remember that night getting lost on the way to the hotel and getting bombarded by pimps and images of sex toys and ping pong shows. They made a lot of impression and left a deeper mark on my memory. And that remains true whether or not it was part of the plan, or whether or not my friends believed me.
Posted: 2013 • 4 • 21

---
---