I was given a small sack to put my shoes in as I was approaching the door. Despite the big crowd outside, I was delightfully surprised to see the hall almost empty. Too bad it lasted for only a minute as others flooded in immediately.
Wat Pho is famed for the enormous reclining Buddha that it shelters. The 15m high and 43m long image rests inside a well-decorated hall. While I was expecting the image to be big, I was shocked to stand before a massive, massive figure. Its highly ornate feet alone are 3m tall and 4.5 m long. (Can you picture that?) The statue itself is covered and surrounded with Buddhist and Thai symbols.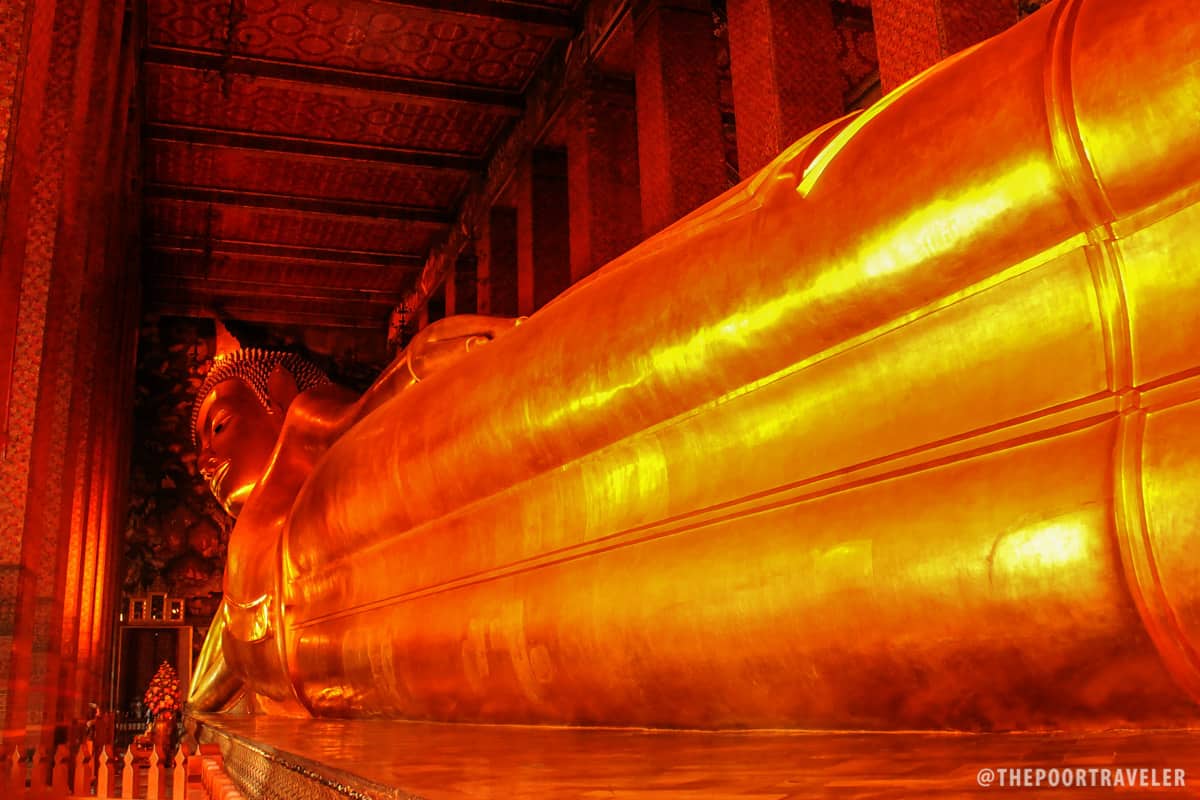 One hundred and eight bronze bowls are lined up against the wall in the area behind the statue, towards the exit. These bowls symbolize the 108 auspicious characters of Buddha. Guests circumambulating the image may choose to drop a coin on every bowl for good fortune. These donations also go to the maintenance funds of the temple.
Related Post: Bangkok Travel Guide & Itinerary
Crowds gathered and roamed around outside. Wat Pho is one of the largest temples in Bangkok (if not the largest) but despite its size, I couldn't take a photo of anything at eye-level without people in the shot. It may be big but people are well scattered around because the place has countless of points of interest in its every nook and corner. The wat is home to over 1000 images of Buddha, 91 chedis (stupas), 4 viharas (halls), and a central shrine (bot). Guarding the site are stone walls with 16 gates, "manned" by statues of Chinese giants.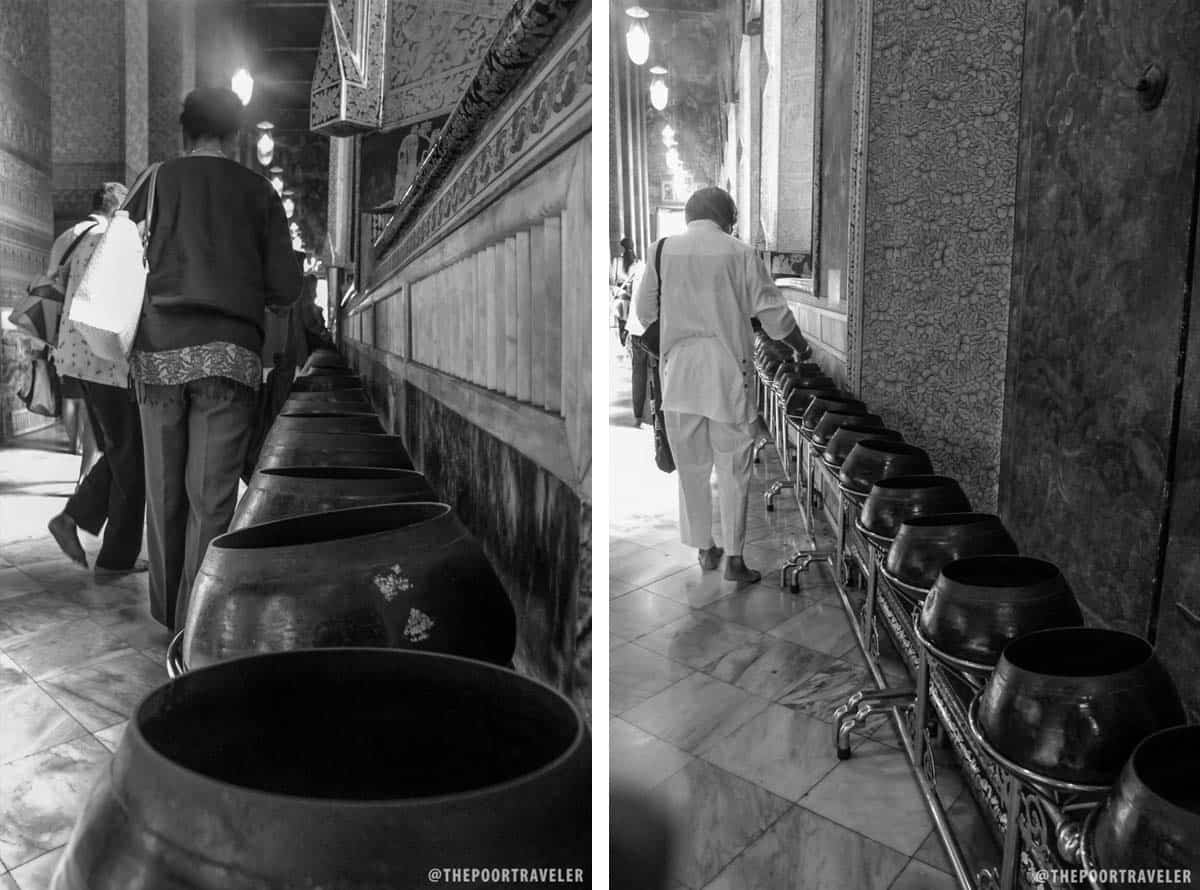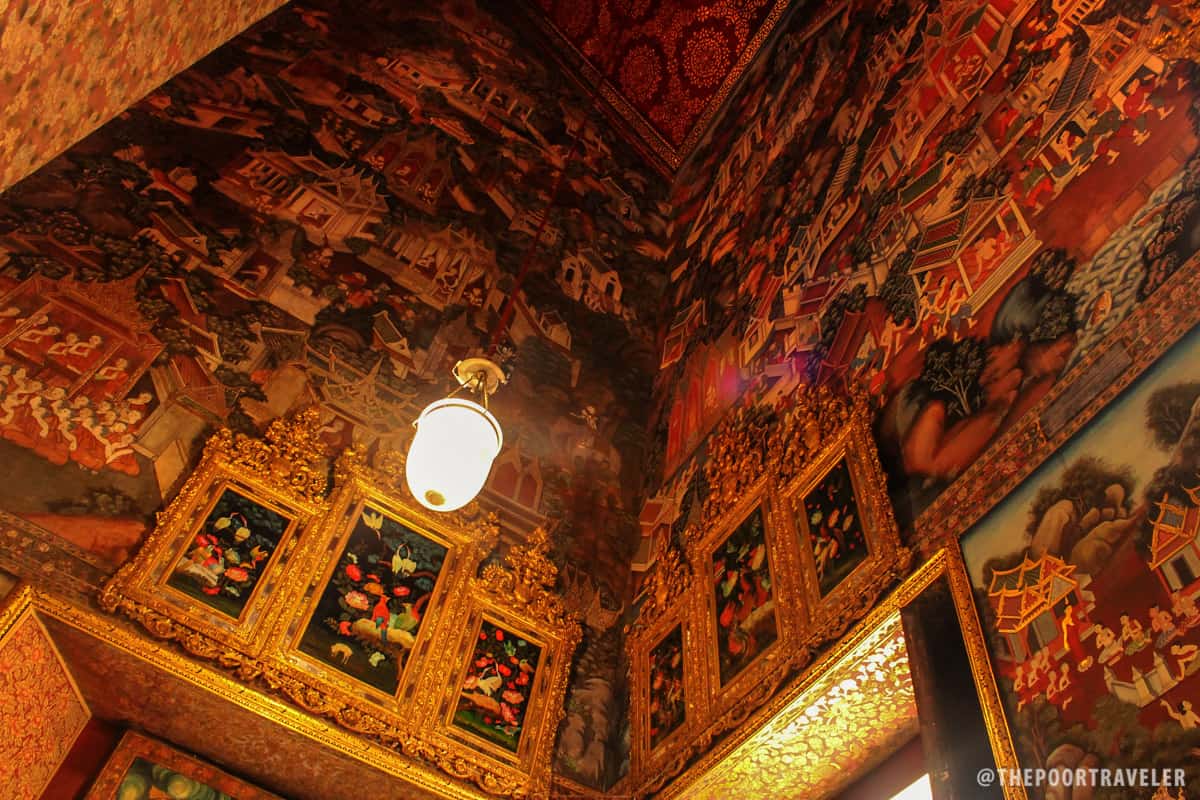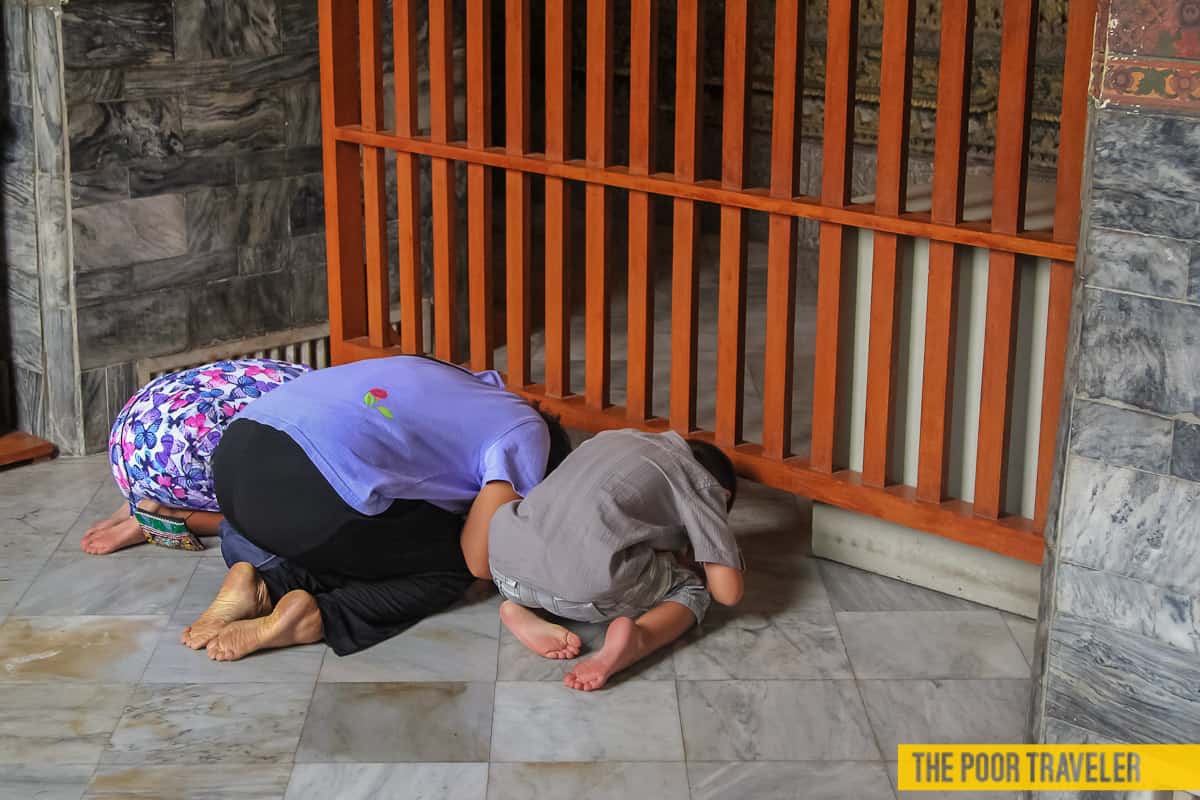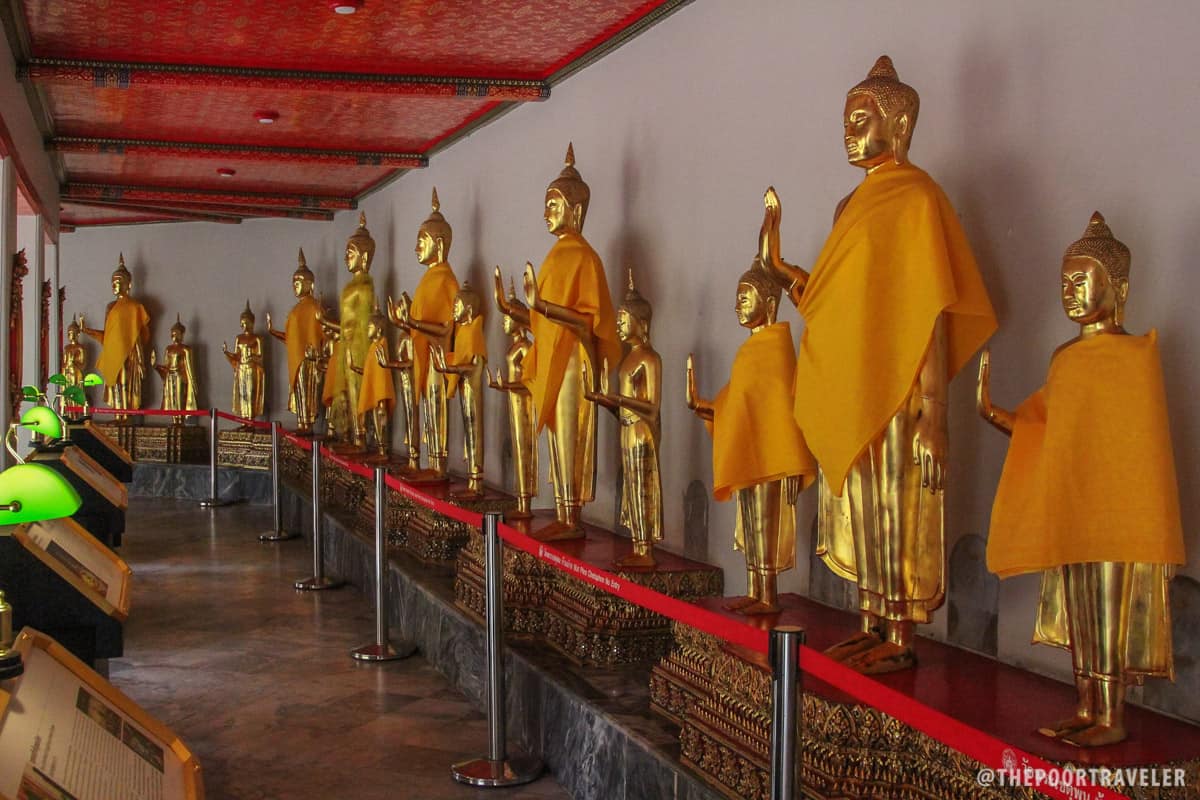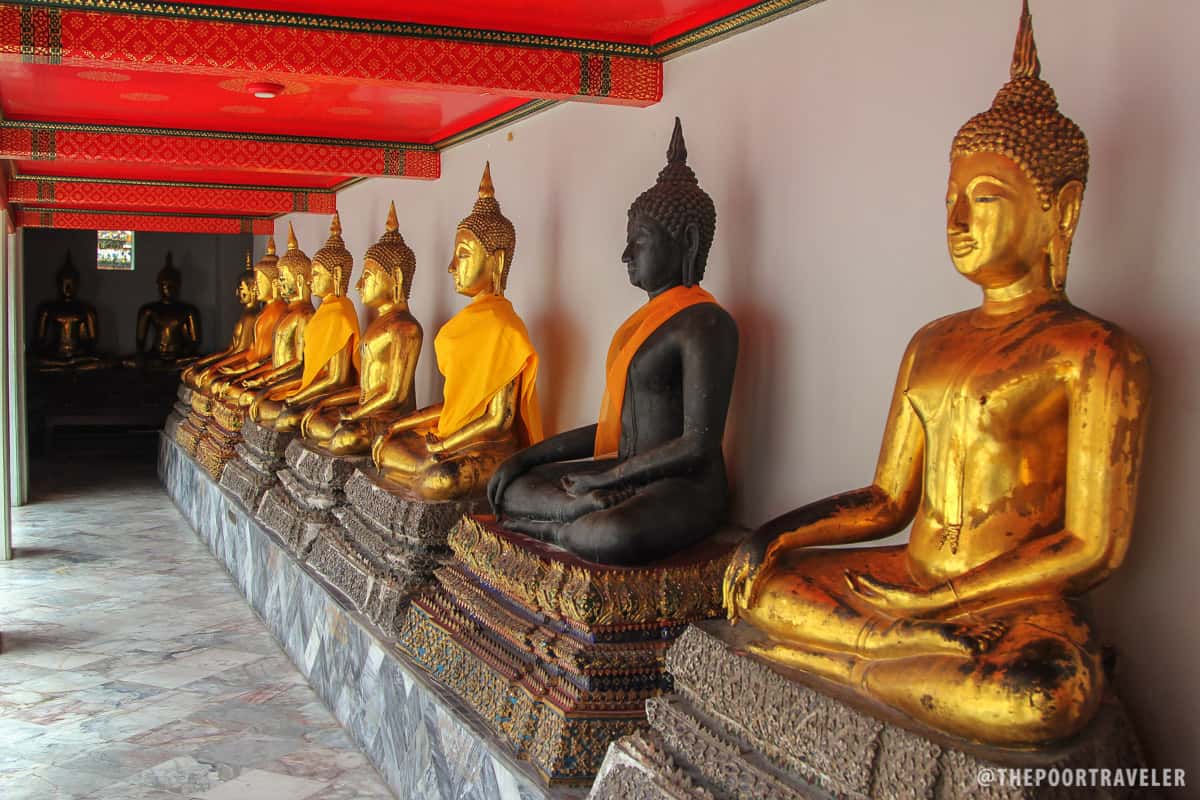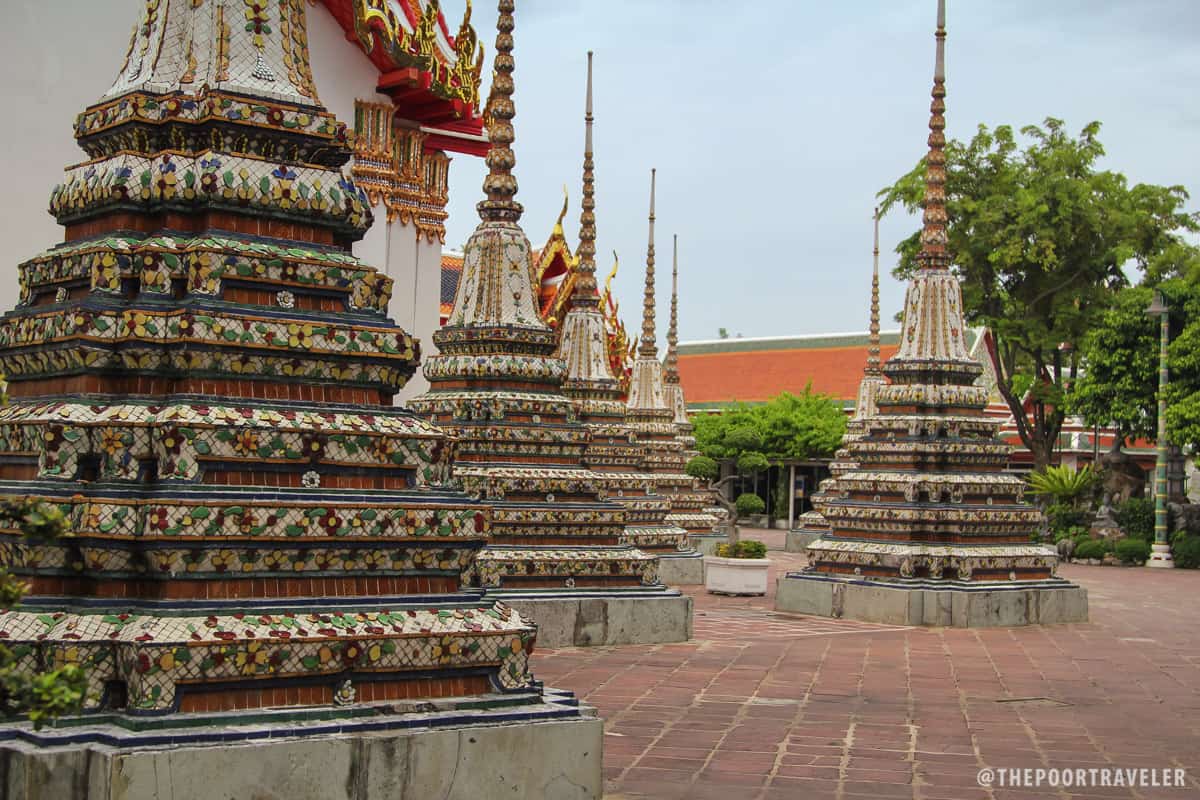 ---
---
Wat Pho
Opening hours: 8:00am-5:00pm
Entrance fee: THB 100

How to get there: Board the SkyTrain (Silom Line) to S6 Saphan Taksin Station, take Exit 2. Hop onto a Chao Phraya River Express boat to Tha Thien pier (N8) and then walk up the perpendicular road to Wat Pho.