Central Japan is one of the richest and most diverse regions in Japan in terms of landscapes, cuisine and activities for tourists. Here you'll find some of the most breathtaking destinations in the country, from the bustling city of Nagoya to the UNESCO-recognized Shirakawago to the dinosaur-happy Fukui.
Also called Chubu Region, it has so much to offer to travelers that even a week isn't enough. But if you only have five days, you can still visit some of the highlights!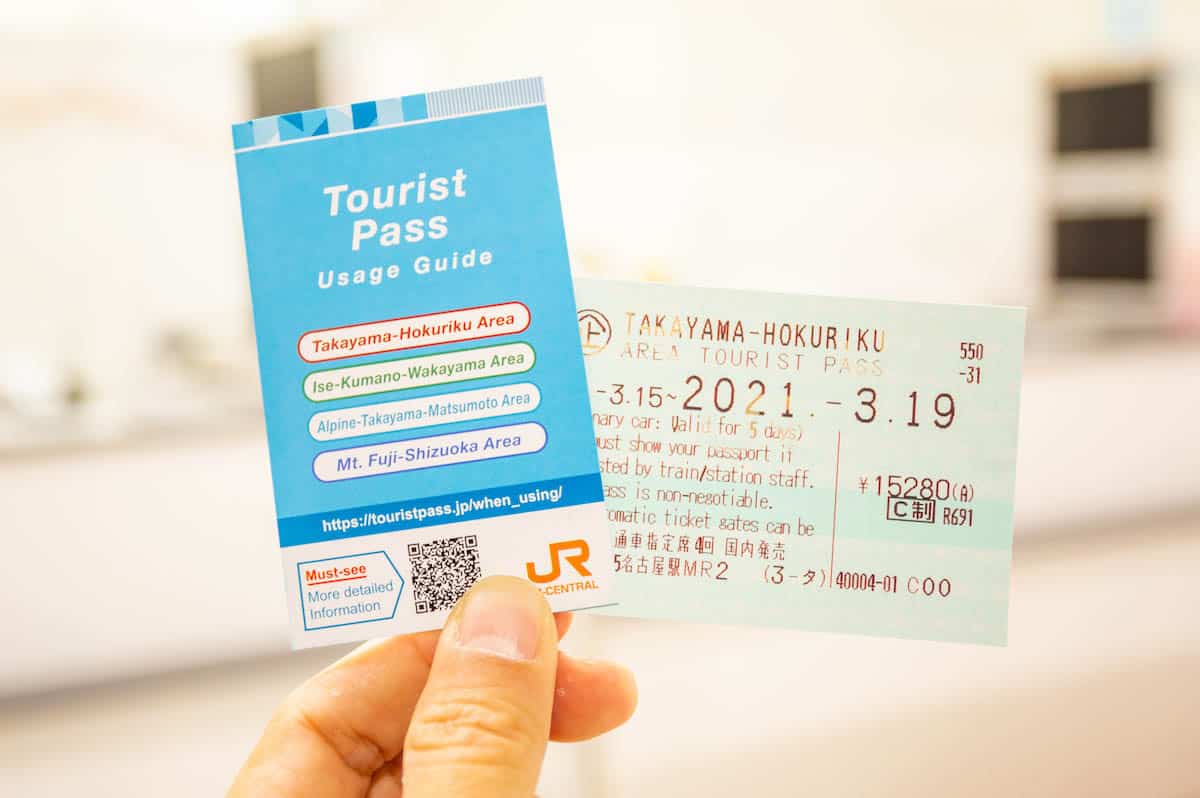 Tip! Consider availing of the Takayama-Hokuriku Area Tourist Pass. This will give you five days of unlimited rides on designated JR local and limited express train, the Hokuriku Shinkansen, and buses within the route in the Central Region.
Here is a sample itinerary to help you plan your next trip to Central Japan and make the most out of your Takayama-Hokuriku Area Tourist Pass. You may also check some of their highlight spots here!
WHAT'S COVERED IN THIS GUIDE?
DAY 1
This itinerary assumes you're entering Central Japan via Nagoya. If you're arriving in the early morning, you can check leave your bags at a locker at Nagoya Station and start exploring.
If you're arriving in the afternoon or evening, it's best to allot a Day 0 and spend a night at a hotel. Ideally, pick a hotel near Nagoya Station because it's the most convenient location. Check in to your hotel and visit other Nagoya attractions not listed in this post before following this itinerary.
Feel free to skip something or make adjustments if you feel like the timing is off. Then follow this itinerary the next day.
Nagoya TV Tower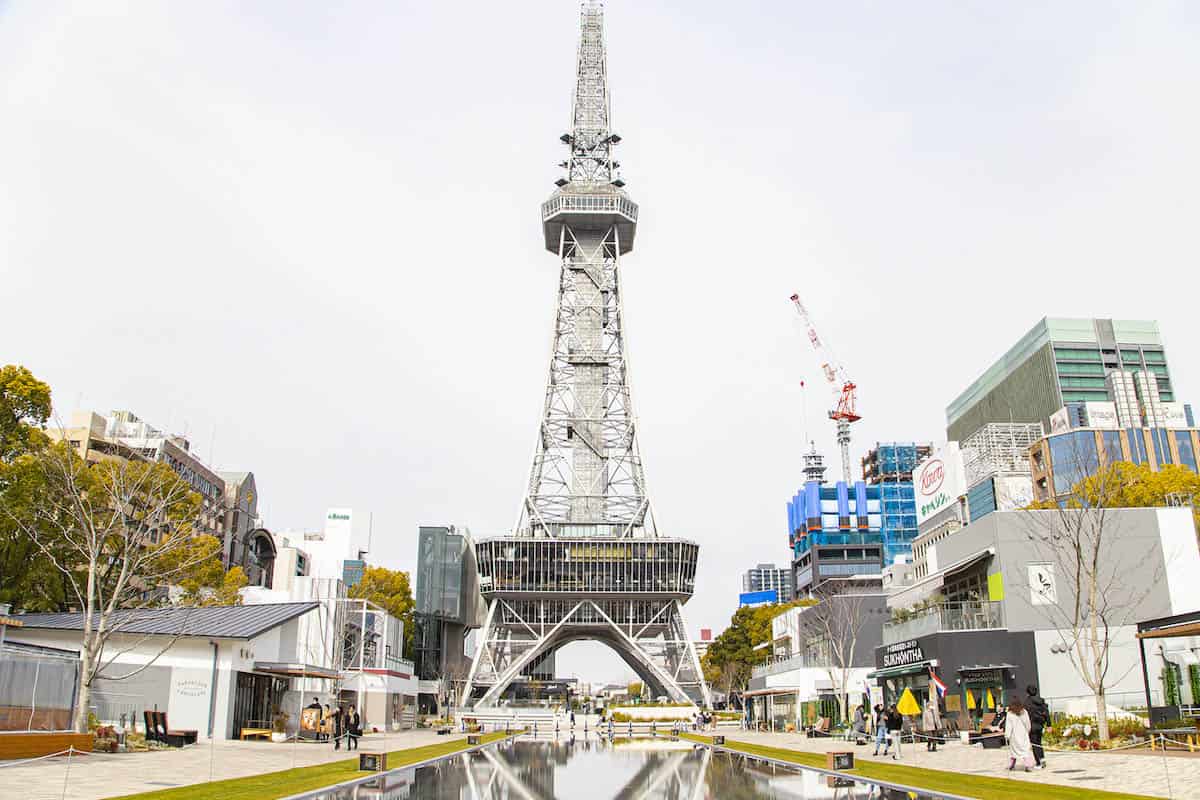 Kick off your 5-day Central Japan adventure at the Nagoya TV Tower. It is only 10 minutes by subway from Nagoya Station and a few minutes from Oasis 21. Climb to the top for a 360-degree panoramic view of the city (¥900), which is considered of the best night views in the country.
A symbol of hope, the TV Tower was built in 1954 almost a decade after World War II, which left the city devastated after a series of air raids. It is believed to be the first and oldest TV transmission tower in the Japan. It remains operational to this day but also doubles as a tourist spot. Aside from the view, you'll also find a lot of dining and shopping options.
JR Gate Tower Mall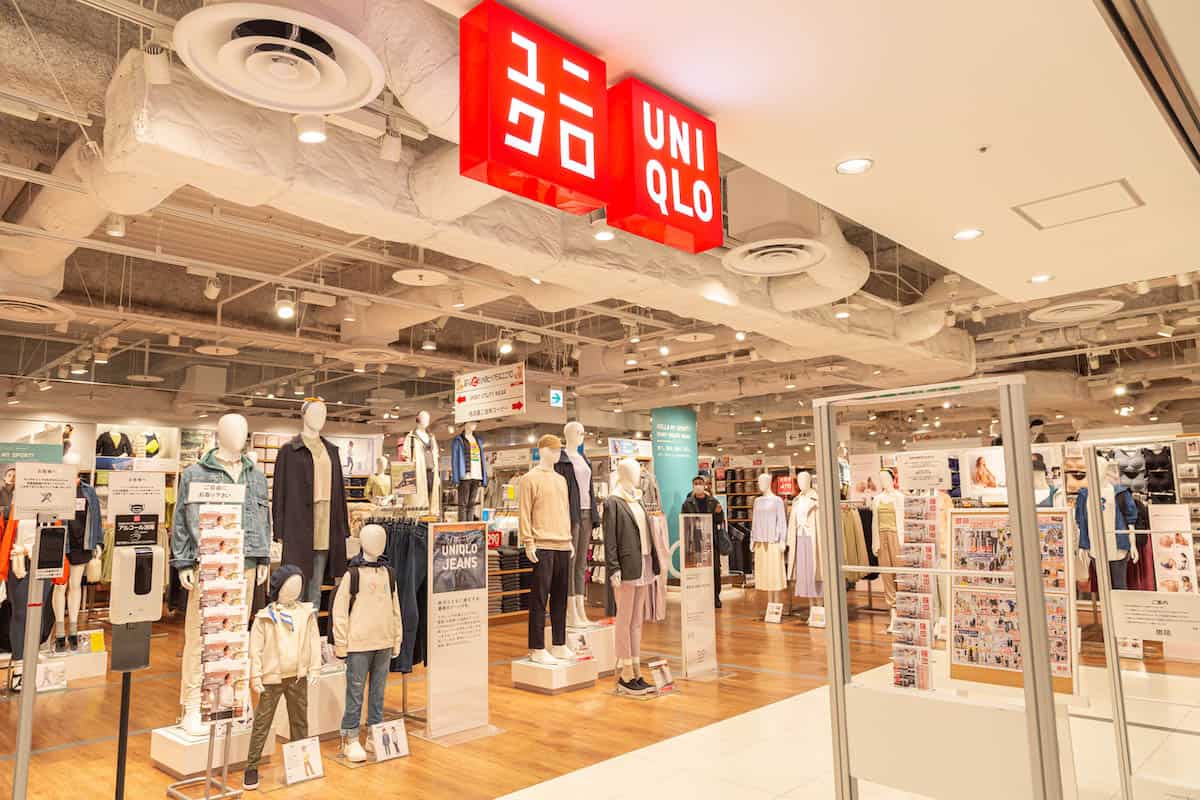 The JR Nagoya Takashiyama Gate Tower Mall is a massive shopping mall where you'll find tons of fashion, cosmetic and lifestyle products. In case you're still hungry (big appetite, huh), you can also find a few cafes and restaurants offering sandwiches and pastries here.
If you're more interested in gadgets and electronics, then proceed to the 9th and 10th floor which houses a branch of Bic Camera. It is a popular chain of super stores in Japan. You'll find much more than cameras here — from games to laptops to accessories.
If clothes are what you want to shop for, you can find Uniqlo and GU one floor up.
Don't forget to take advantage of the tax-free incentive if your total purchase exceeds the set amount, usually ¥5000. You'll need your passport to avail of it.
Nagoya-meshi (Kishimen)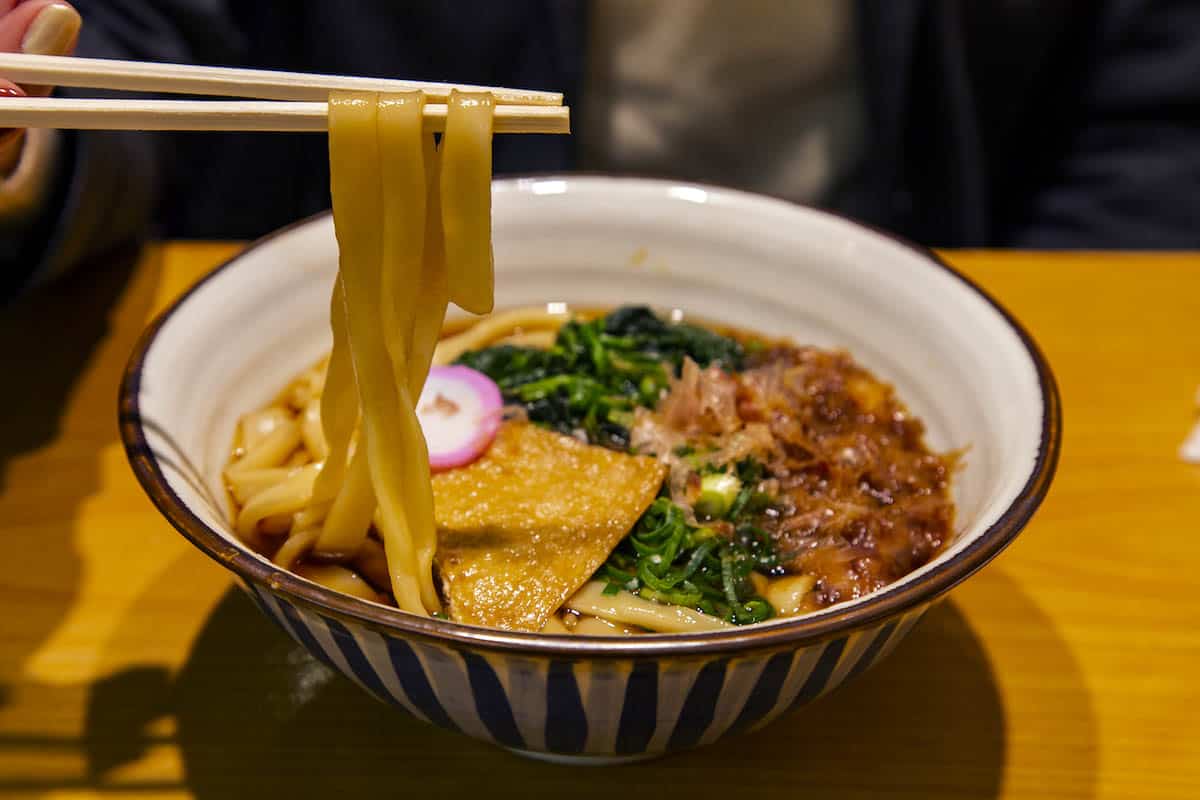 Exit the JR Gate Tower Mall and cross over to the JR Nagoya Station. Nope, you'll not board the train right away because it's time for lunch!
Outside of Japan, Nagoya isn't particularly well-known for its cuisine but it does offer several gastronomic treats! One of them is kishimen, a Nagoya specialty dish known for its hirauchi (flattened) noodles made with wheat flour, water, and salt.
There are many ways to prepare and highlight kishimen, but the most popular and most traditional is as miso stewed udon. You can also enjoy it with pasta sauce or in hot soup.
Cafe Gentiane (Piyorin)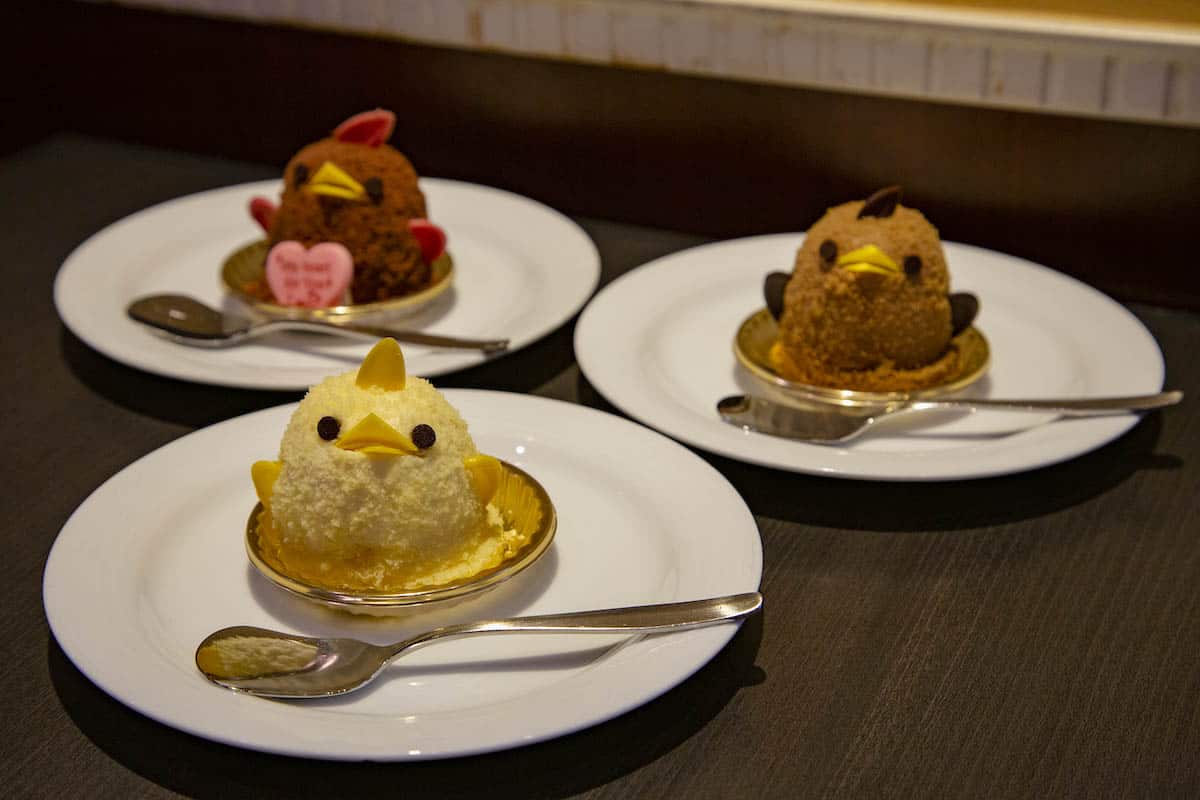 Ready for dessert? After a hearty bowl of kishimen, end the meal by devouring cute but totally edible chicks. Don't worry, they're not real chicks but chick-shaped cakes called Piyorin. These delectable cakes are handmade using Nagoya Cochin eggs and are filled with yummy pudding.
You can enjoy Piyorin cakes at Cafe Gentiane, inside the JR Nagoya Station. Price ¥380.
Feeling luxurious? Consider staying at these hotels!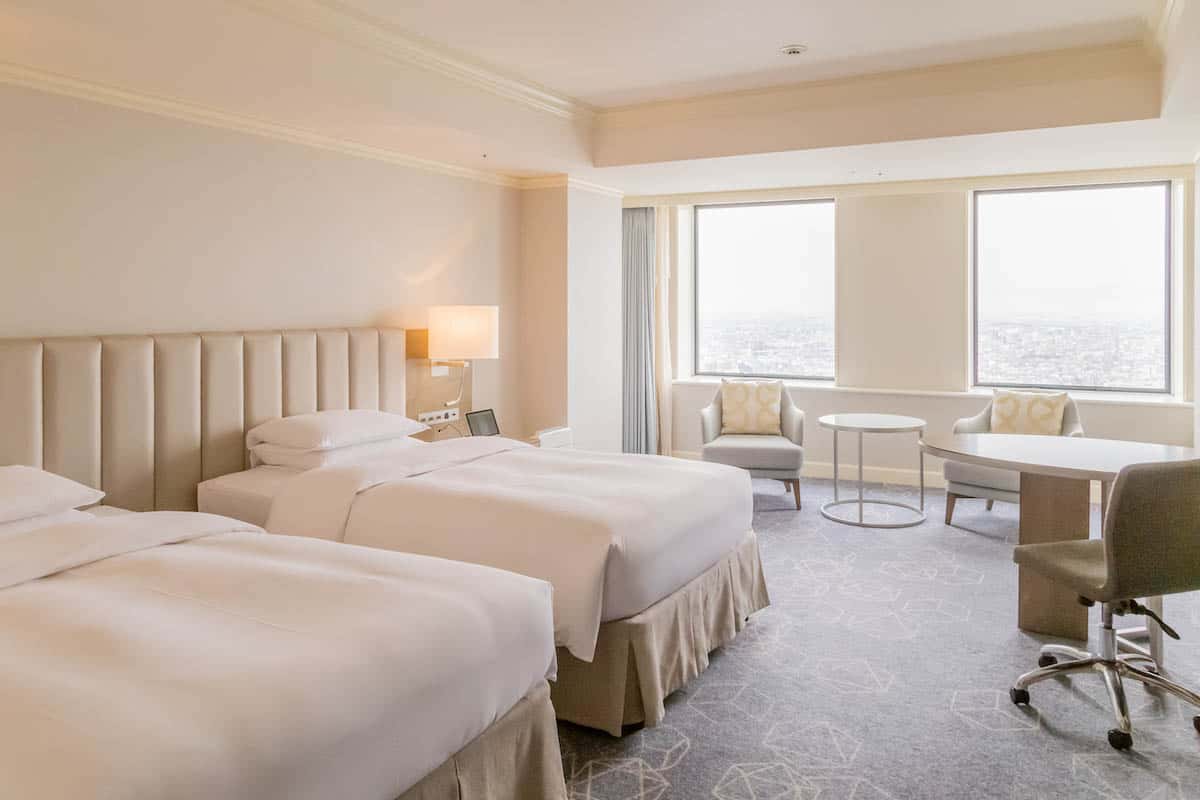 If spending a night in Nagoya: Nagoya Marriott Associa Hotel. This hotel is located right above Nagoya Station. Its convenient location makes it the best jump-off point for a five-day trip. Their rooms offer excellent view of the city.
If going straight to Takayama: Hodakaso Yamano Hotel. This ryokan in the middle of the mountains has an outdoor hot spring bath in the woods! You'll be surrounded by nature while you enjoy the bath. To reach the hot spring bath, take a cable car and go to the ground. Another thing you shouldn't miss is the dinner with Hida beef.
---
DAY 2
Shinhotaka Ropeway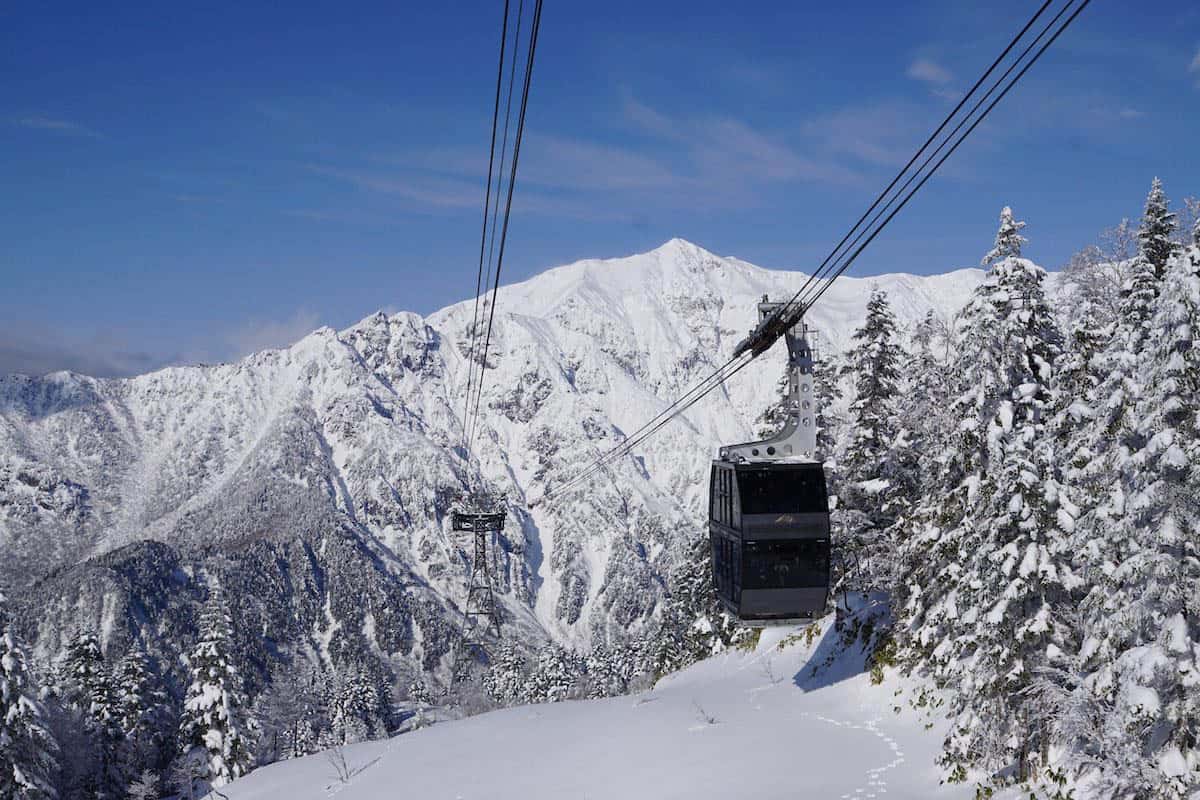 Start your day with the scenic views from the Shintohaka Ropeway, the only-double decker ropeway in Japan. From the hotel, ride the Nohi Bus directly to the ropeway. In the upper station (Nishihotakaguchi Station) is a rooftop observatory deck at an altitude of over 2,156 meters.
While the surrounding highlands are pretty year-round, the Japanese Alps look more magical in winter when its peaks and valleys are blanketed in snow!
Takayama Ramen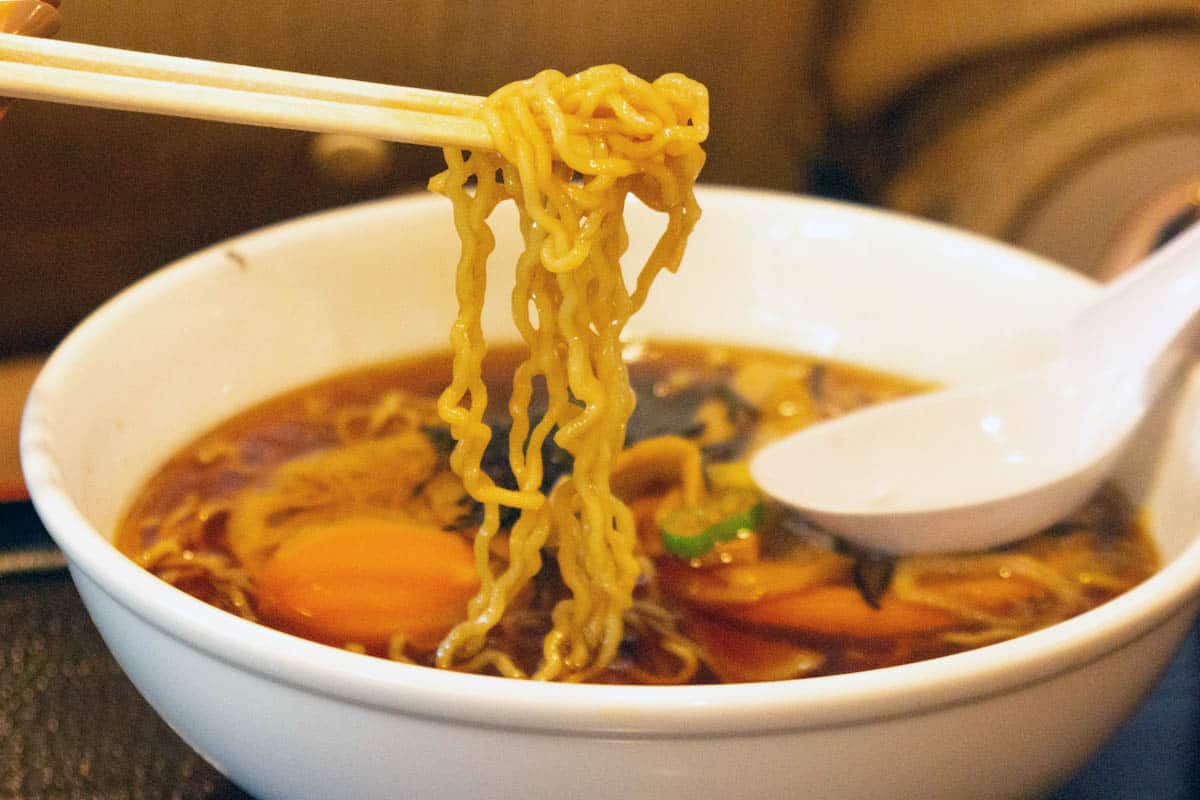 After taking in all the gorgeous views from Shinhotaka Ropeway, return to Takayama for lunch and fill your face with Chuka Soba. Locally called Takayama Ramen, its base is a delicious mix of bones, vegetables, and dried bonito flakes called katsuobushi, made even tastier with miso and soy sauce. The soba noodles are handmade and are prepared differently at each restaurant. Usual toppings include char siu and raw eggs.
Takayama Historical District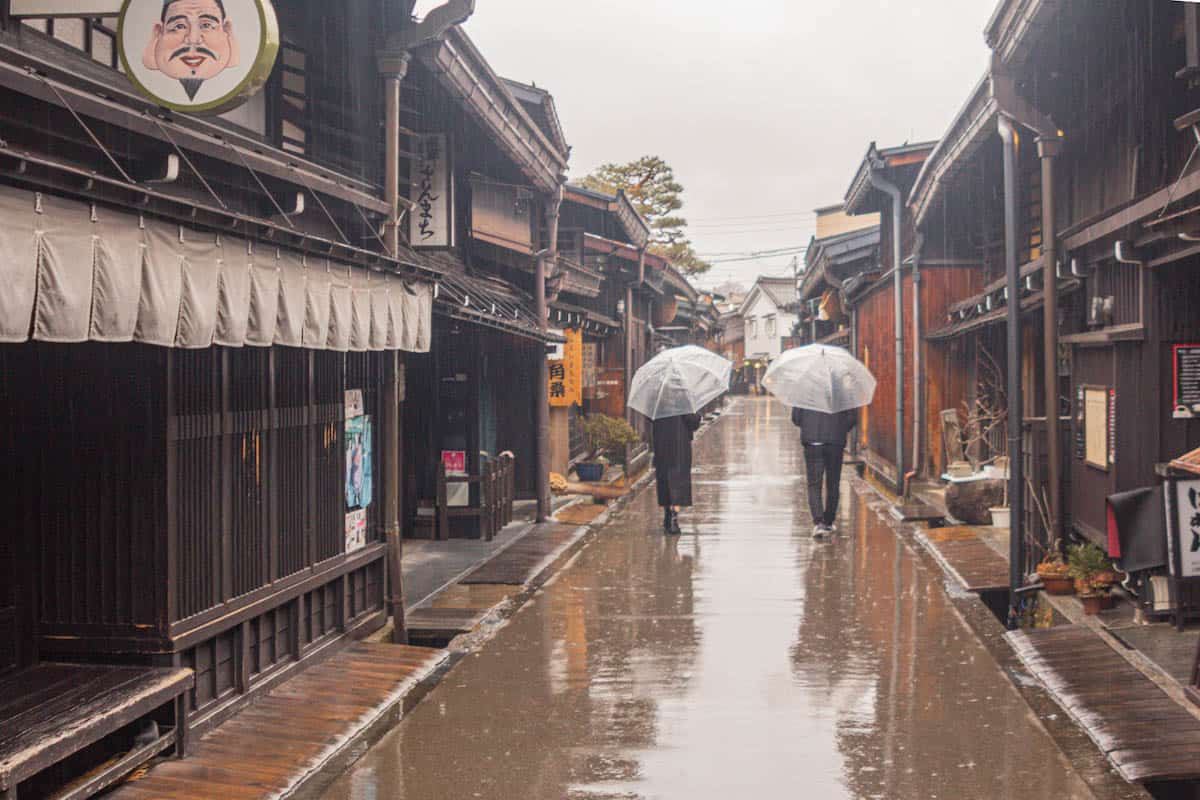 Once you've emptied a bowl into your belly, board the Hida Limited Expresss train to Takayama City, one of the most charming cities in the region. Takayama is best known for beautifully preserved dark wood and white-washed buildings from the 1600s that house shops, sake breweries, and cafes.
In between your stroll, you can make a stop to have a piece of Hida Beef Nigiri or Hida Beef skewers.
Hida Beef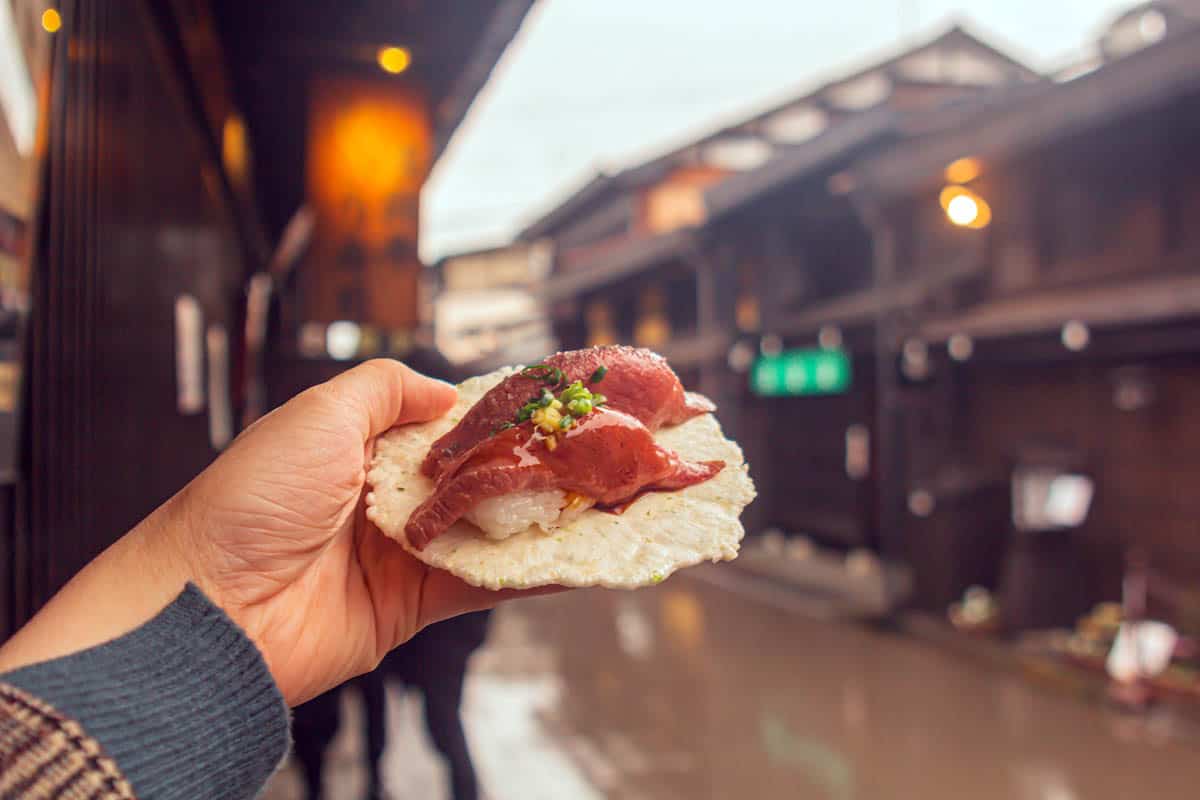 This is something you shouldn't miss when in Central Japan! Hida Beef is a Kuroge Wagyu breed of cattle raised in Gifu prefecture. It is well-known for its high quality, characterized by its beautiful marbling, smooth texture, and, of course, unforgettable taste. It is widely regarded as one of the best beef brands in the country.
Sounds pricey? Not at all! Yes, Kuroge wagyu is high-class, but it is more affordable than other beef brands! In Takayama, you can get a Hida beef croquette for as low as ¥250.
Shirakawa-go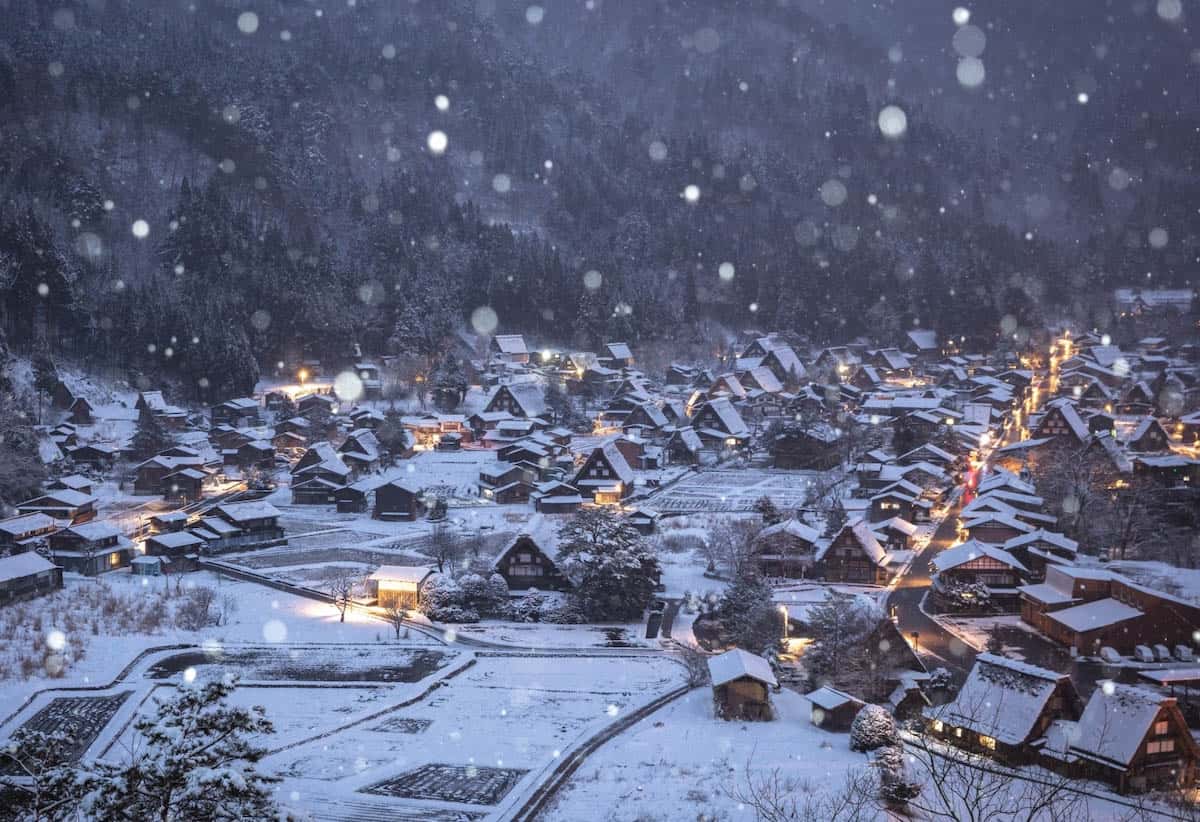 One of the most well-known destinatiosn in Central Japan, Shirakawa-go is a great addition to your itinerary. From Takayama Station, take the Nohi bus direct to Shirakawa-go. This is the best route, hence it is usually sold out, especially during winter. It's best to to reserve tickets in advance.
A UNESCO World Heritage Site, Shirakawa-go is best known for its gassho-zukuri farmhouses. These iconic traditional houses can withstand heavy snowfall because their roofs were built at an angle that lets snow to slide down easily. Although it is most picturesque in winter, Shirakawa-go is a year-round destination, with a different charm each season.
The best view of the whole village can be enjoyed from an observation deck, accessible after a 25-minute walk up the mountain or a five-minute shuttle ride. (Fare: ¥200, one-way)
Note: If you have big luggage in tow, store it at one of the the coin lockers or at the luggage room at Shirakawago bus terminal.
Takaoka City
After a scenic stroll around Shirakawa-go, it's time to head to another city by taking the World Heritage Bus. Your next stop — Takaoka City, the hometown of the creator of the well-loved anime character Doraemon! Here, you'll find a number of places that are related to the animated characters.
Doraemon Tram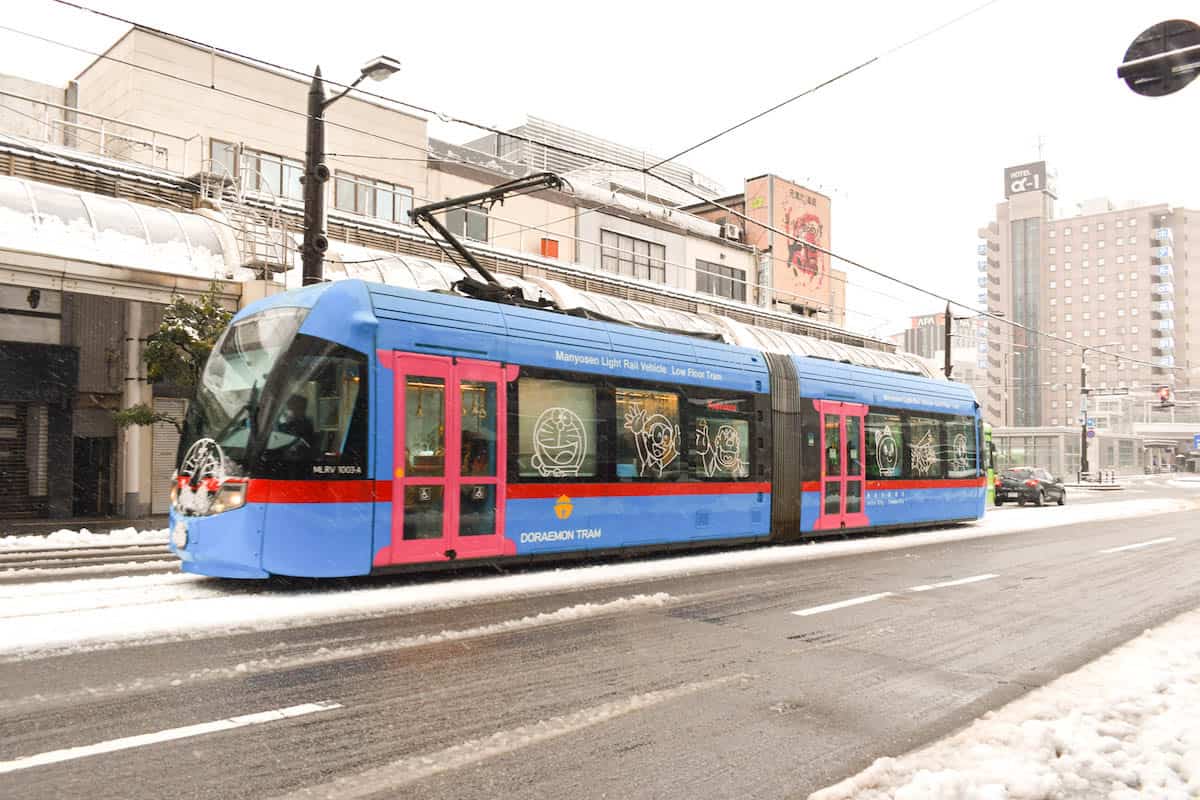 Don't pass up an opportunity to get onboard the Doaremon Tram. If you're like me who grew up watching Doraemon on TV, this ride will be something you'll never forget.
Where to go? Take the Doraemon Tram to where you'll be having dinner. What's on the menu? Sushi!
Toyama Bay Sushi (Dinner)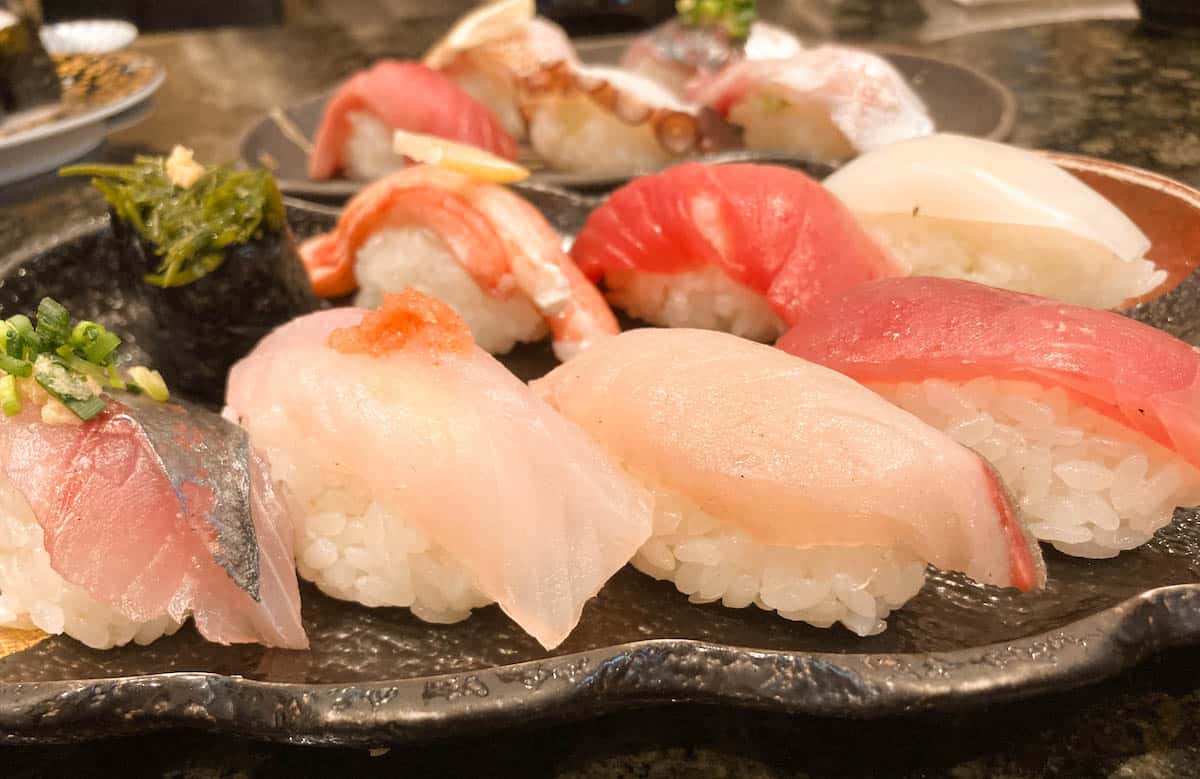 Situated along the bay, Toyama is blessed with fresh ocean bounty! Whatever type of seafood you're craving, you can enjoy it fresh from the sea at one of the city's countless restaurants.
One of them is Iki-zushi 氷見寿司, a local favorite!
What to try at Iki-zushi? A lot! But don't miss the white shrimp (Shiro-ebi), which is smaller and sweeter than the regular shrimps we're used to.
---
DAY 3
Shogawa Gorge, Toyama
It's DAY 3! What's in store for you today? Well, let's start with a scenic morning cruise!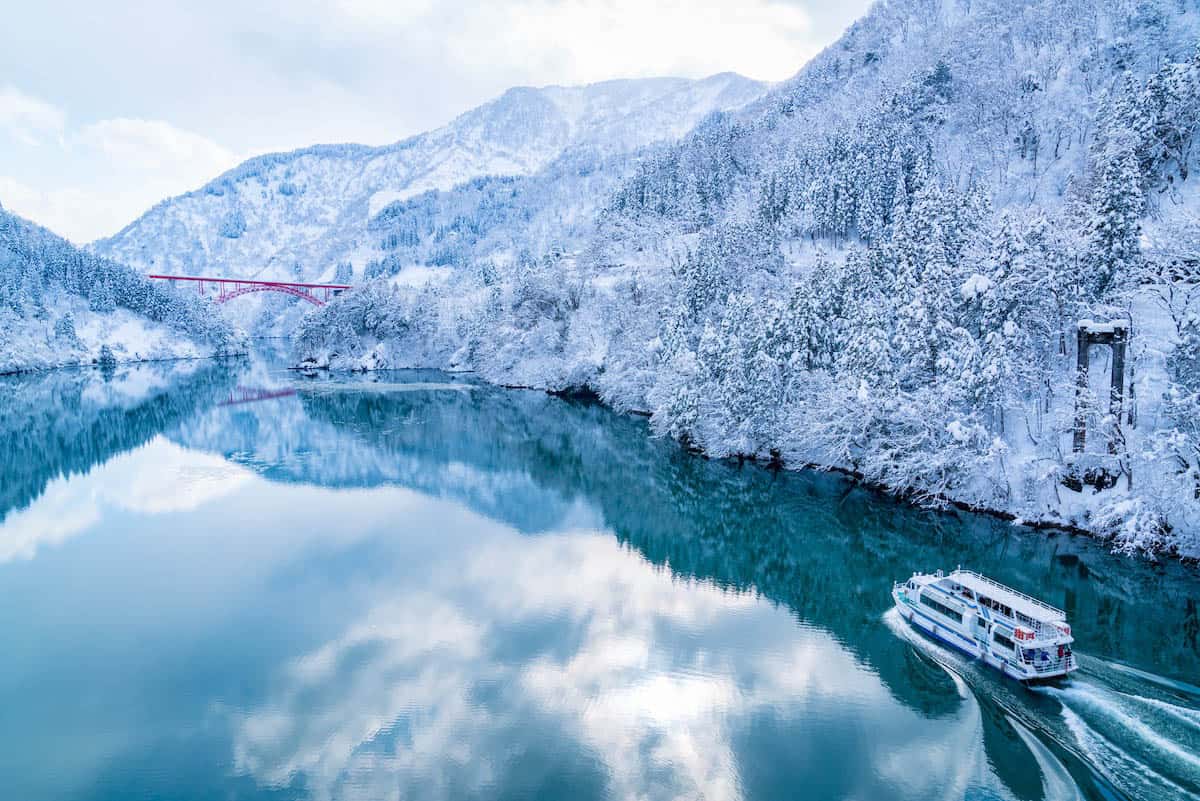 From Toyama Station, ride a bus to Shogawa Gorge, where you can enjoy an hour-long boat cruise that will bombard you with spectacular scenery.(¥2,800). This sightseeing cruise operates between Komaki Dam and Omaki Onsen.
What's your favorite season? Never mind. Whatever it is, you'll find Shogawa Gorge stunning. It has a very different but always magnificent appeal each season. In winter, it's clad in snow. In spring, it's naturally decorated with colorful blossoms. In summer, the verdant mountains become a perfect backdrop. In autumn, the place turns vibrant with all shades of red and orange.
Zuiryuji Temple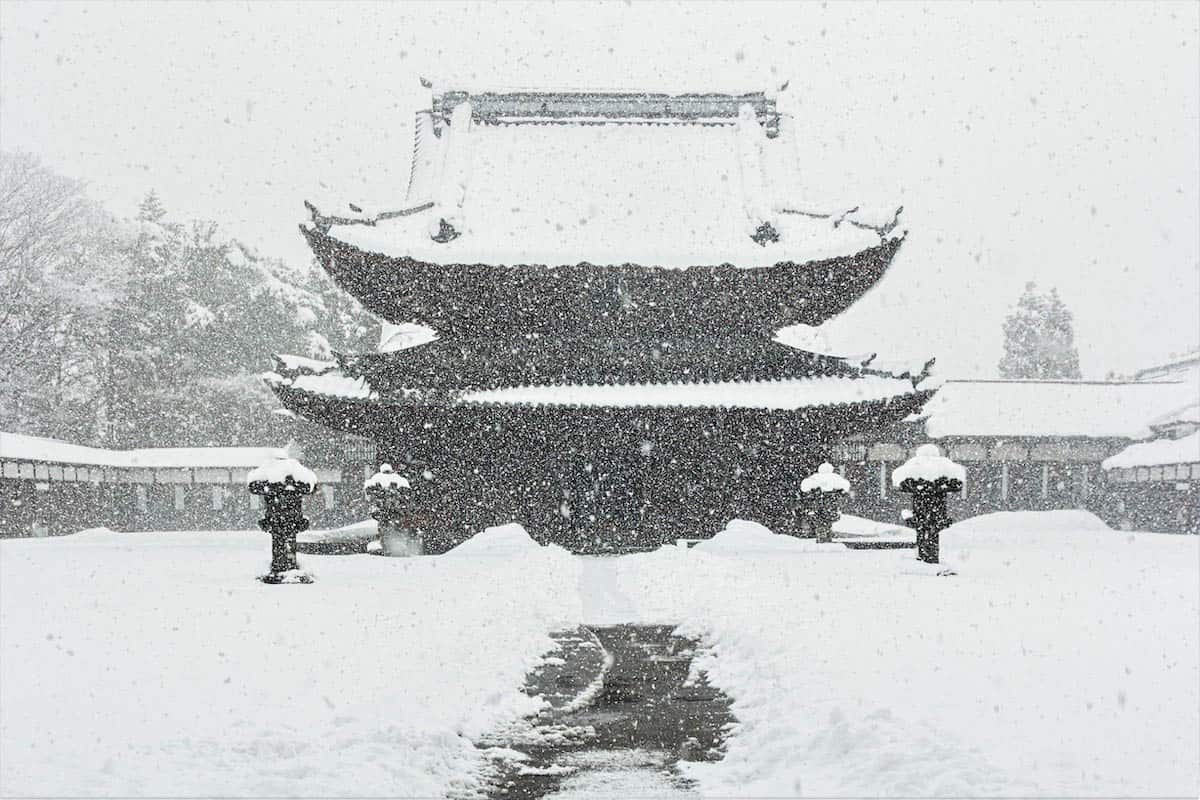 After an hour on the boat, it's time to head back to Takaoka City for some quiet time at the temple.
Enter Zuiryuji Temple, a designated National Treasure and is one of Central Japan's cultural gems. Its main gate, main hall, and Dharma hall form a line while the temple buildings were built on either side, creating a beautiful symmetry, linked by roofed passageways.
When you get hungry, pay a visit to Yasuragi-an, a popular restaurant serving seasonal dishes.
Doraemon Postbox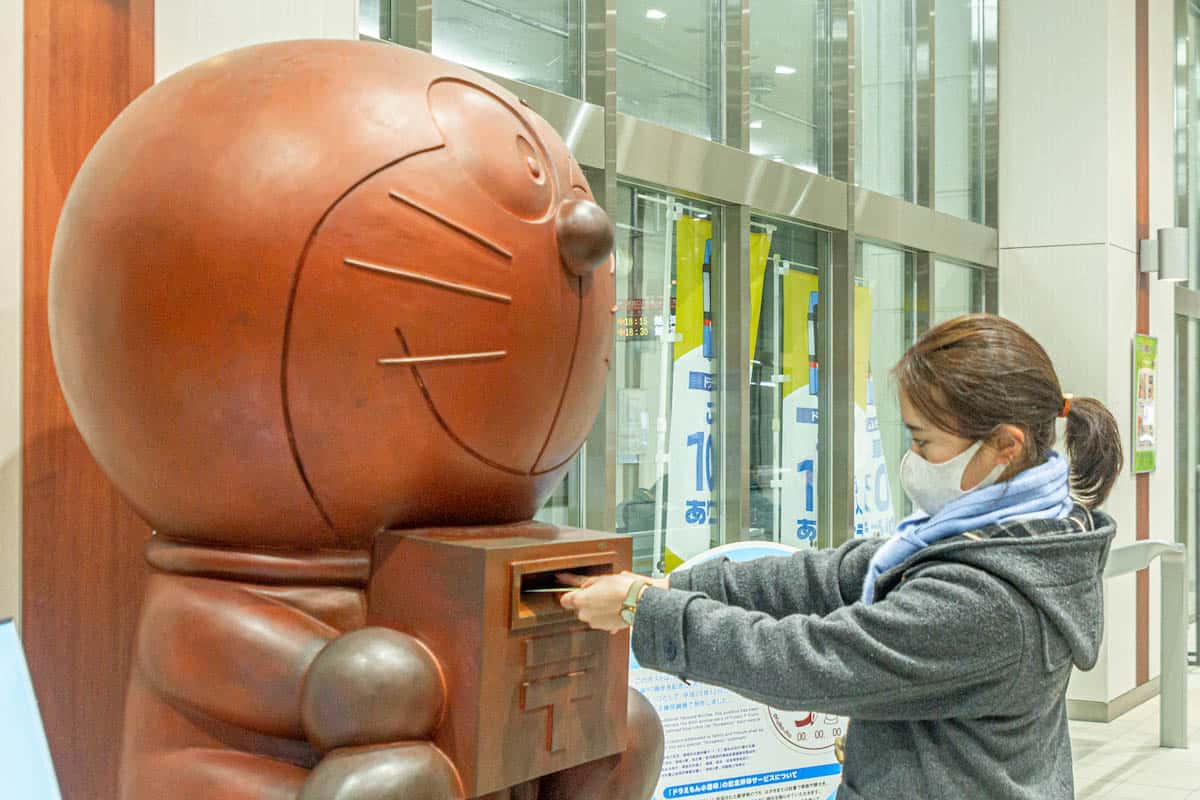 After lunch, catch the bus to Takoaka Station, where you'll be greeted by a massive copper Doraemon postbox.
Takaoka City is the birthplace of Fujiko F. Fujio, the creator of Doraemon, so this postbox has become an icon of the city. Before you go to the next stop, purchase a postcard and drop them here. Yes, the Doraemon Postbox is not just a decoration; it is, in fact, a functioning postbox. The postcards you send will be stamped with a commemorative Doraemon postmark.
Handcraft Experience at Nousaku Factory, Takaoka City
Head back to your hotel to pick up your luggage and hail a cab to your next stop — Nousaku Factory.
Historically, Takaoka City is a center of metal casting industry, which remains flourishing to this day. At Nousaku Factory, you can see their extensive collections. But if you want to be more immersed, join a workshop at the the Nousaku Lab. By the end of the session, you'll be creating your very own tin item.
Kanazawa Station, Tsuzumi Gate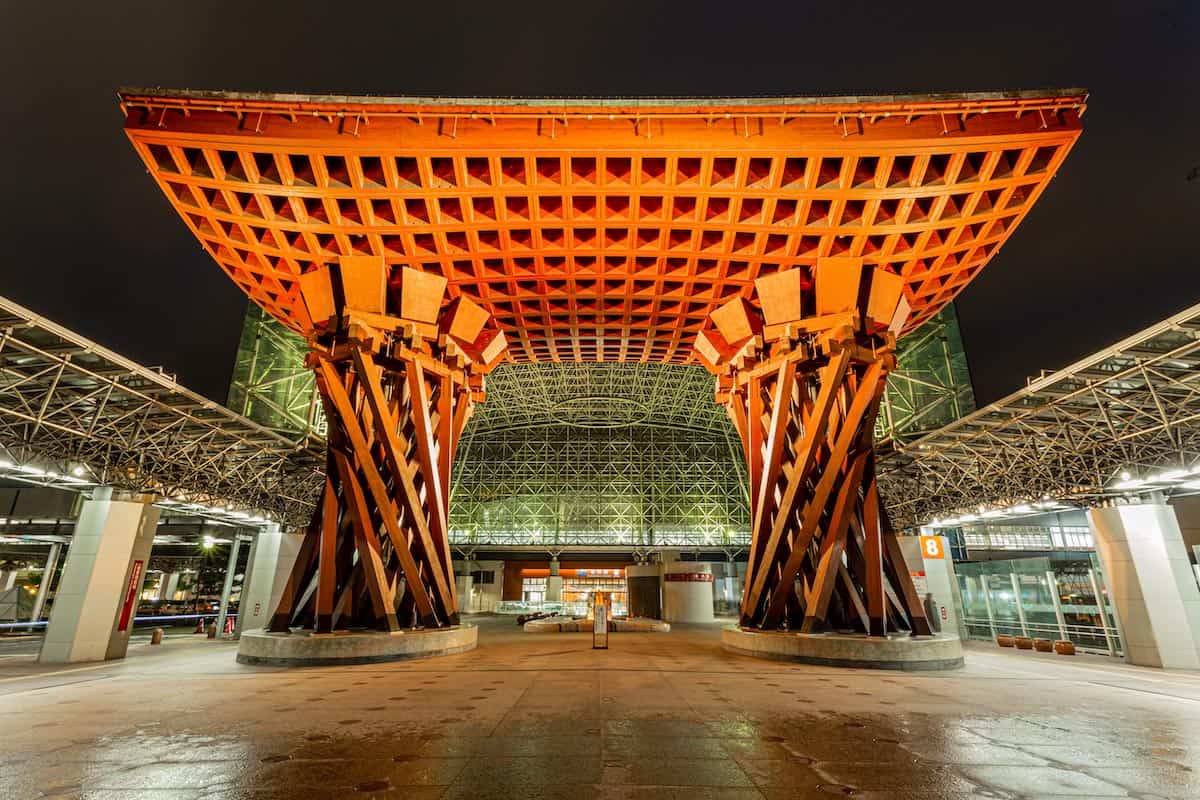 Head over to Shin Takaoka station and take the Hokuriku Shinkansen to Kanazawa City, the capital of Ishikawa Prefecture.
When you emerge from the station, the giant Tsuzumi Gate will be greeting you first. This monument represents the drums that are played in Noh Theater and is a symbol of the city. It blends traditional wooden design with contemporary style.
Kagaya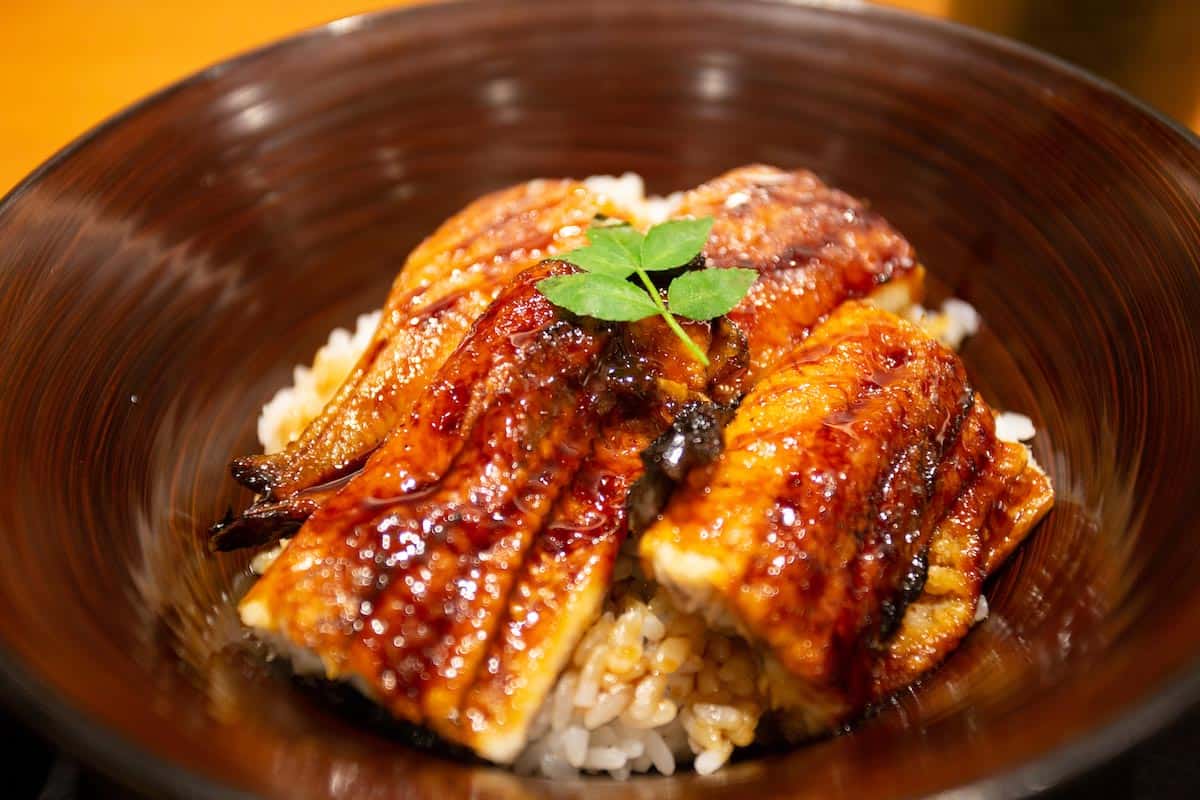 Situated close to the station is Kagaya, a local favorite serving Ozen set, created with seasonal ingredients, many of which are unique to the city or prefecture. They also have other items on the menu including sushi, miso soup and other traditional Japanese dishes.
Where to Stay in Kanazawa: Hotel Wing International Premium Kanazawa Ekimae. It's a fairly new hotel with stylish design, located near Kanazawa Ekimae.
---
DAY 4
It's Day 4! Time flies when you're having fun, indeed!
Today is all about Kanazawa! There's a lot to see and enjoy in this great city, but it's best known for its well-preserved Edo-era districts, art museums, and tranquil gardens. This old castle town is the perfect marriage of old and new, traditional and modern!
Kanazawa Castle, Nezumitamon Gate and Nezumitamon Bridge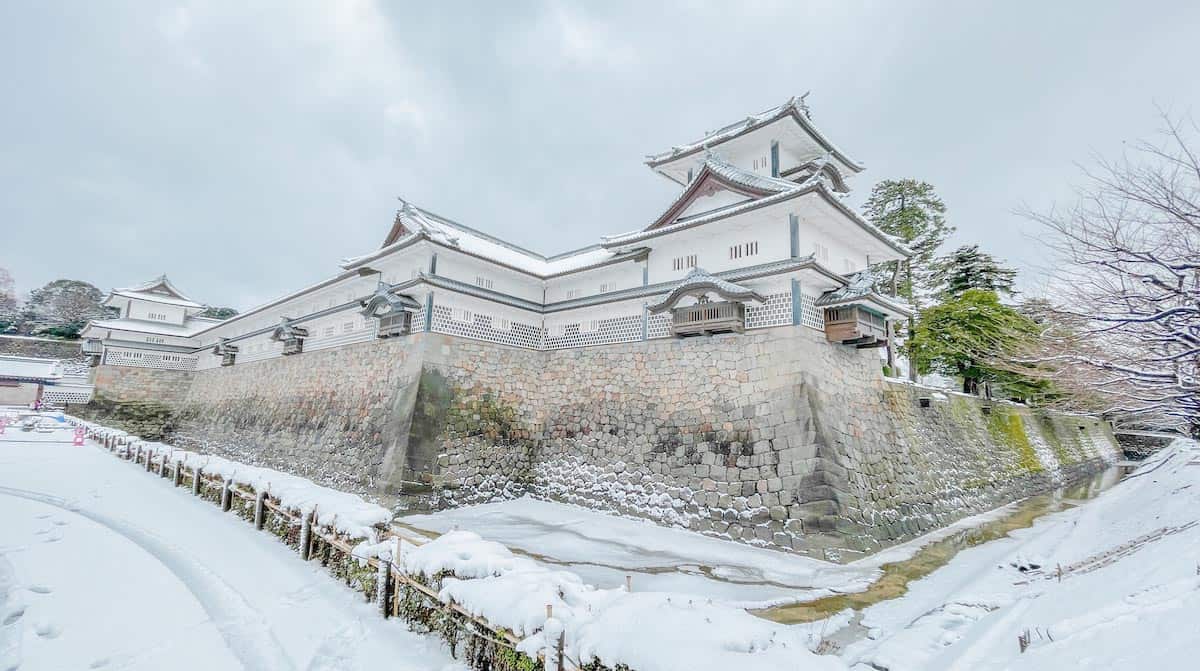 Kanazawa Castle stands proudly in the middle of the vast grounds that also feature traditional gates, a serene garden, and a central pond. It was the seat of power of the Maeda Clan back in the day. Back then, this clan's domain was one of the biggest and wealthiest, second only to the Tokugawa possessions, The castle was used as a military base from the late 1500s up until the end of the Edo Period.
Over the centuries, it became home to the army during the war and a campus of the Kanazawa University for a time. It has undergone many restorations, the most prominent of which are those of the Nezumitamon Gate and Nezumitamon Bridge on the west side in July 2020.
Gyokusen'an Rest House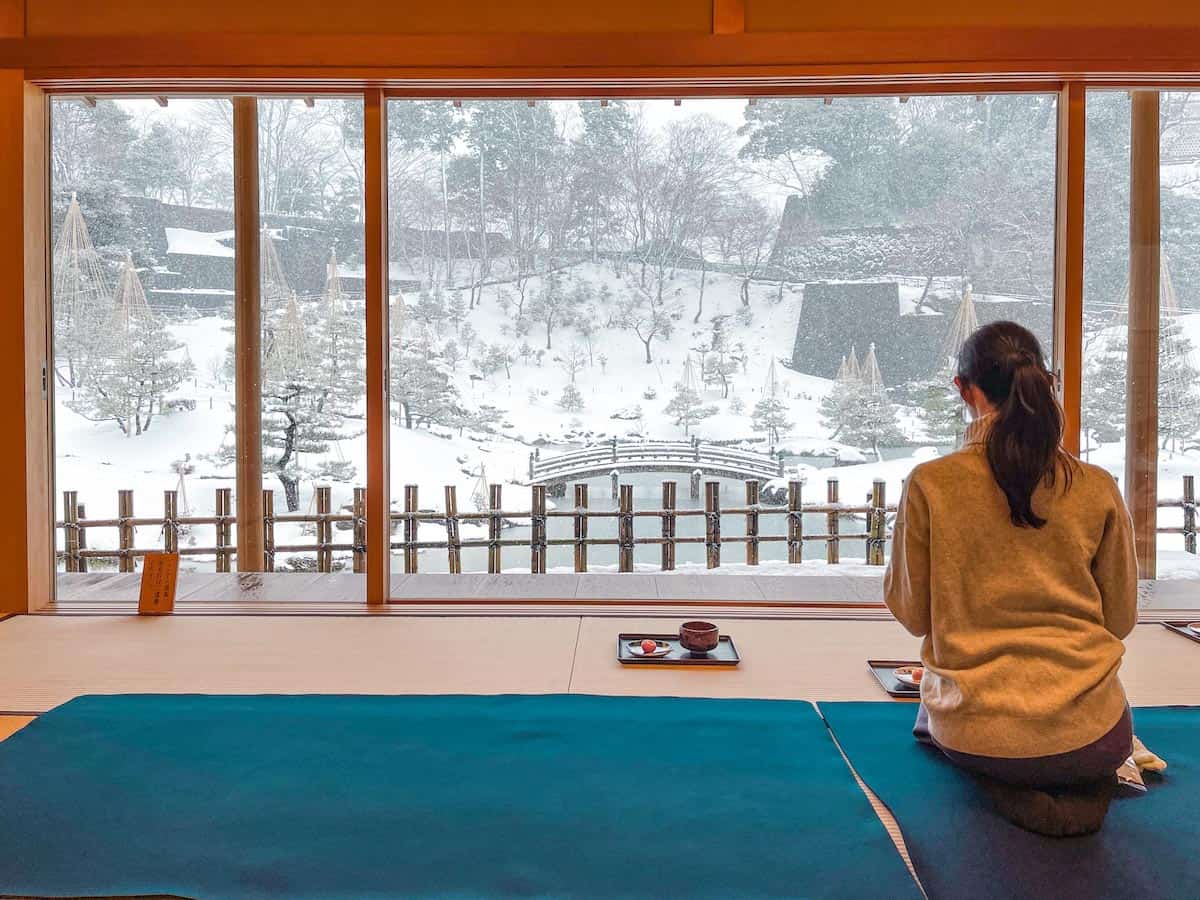 Within the Kanazawa Castle grounds is a teahouse with a great view of the Gyokusen'inmaru Garden. It's called the Gyokusen'an Rest House. If you're tired of walking around the spacious complex, you can take some rest and enjoy a cup of tea here. Best enjoyed with wagashi, traditional Japanese confectionery.
Kenrokuen Garden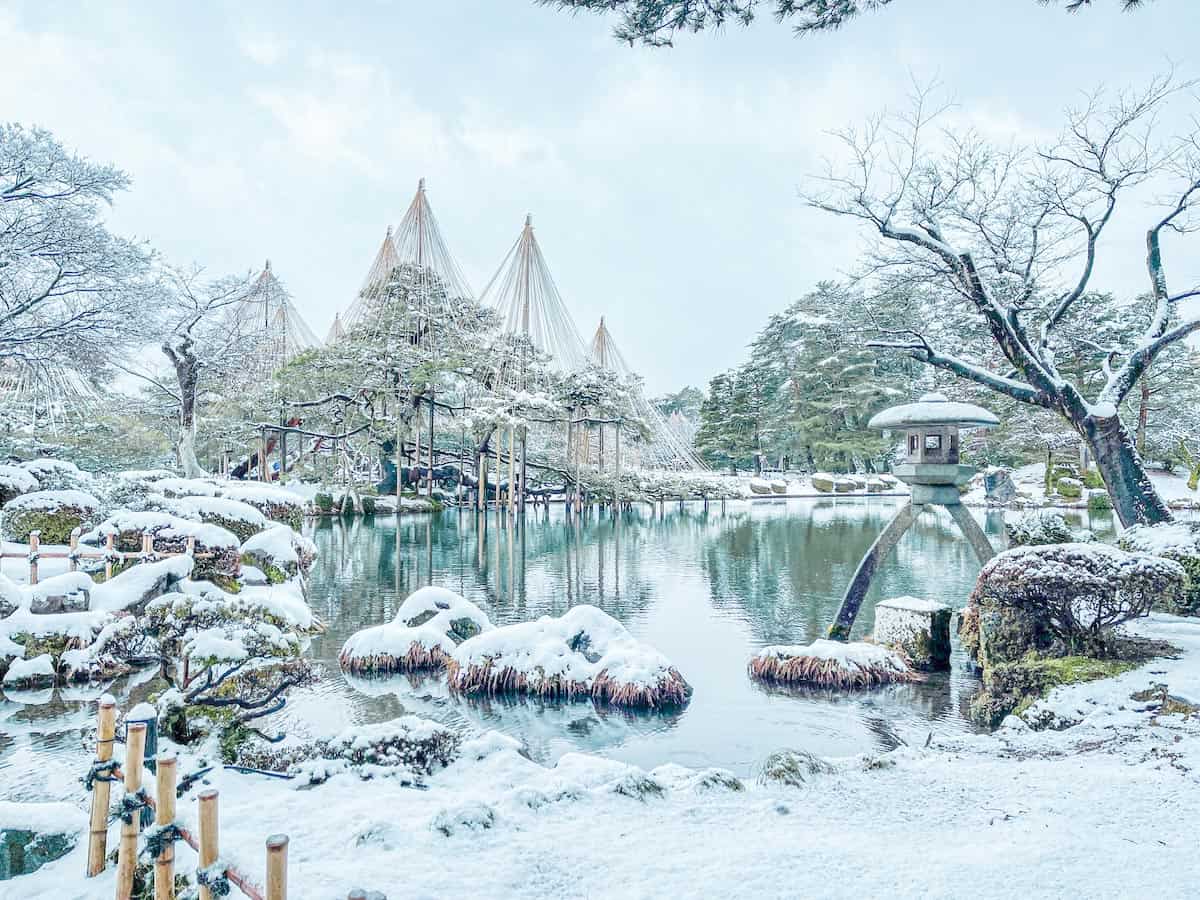 Gyokusen'inmaru isn't the only beautiful garden in this part of the city. When you come out via Ishikawa Gate, you'll find the Kenrokuen Garden, recognized as one of the Three Great Gardens of Japan.
Back in the day, this was the outer garden of the castle. Here, you;ll find all sorts of flowering trees that make up postcard-worthy scenes especially in winter when it features yukitsuri. This snow-hanging method protects the branches of pine trees from breaking.
Omicho Market
From Kenrokuen Garden, go on a leisurely 10-minute stroll to Omicho Market, the biggest fresh food market in the city. This is your lunch stop!
Like Tokyo's Tsukiji Market, Omicho Market is made up of hundreds of food stalls and restaurants offering seafood products. If you're visiting in winter, don't leave without trying snow crabs and sweet shrimps, which are local specialties.
Higashi Chaya District
It's time to shoot something for the 'gram!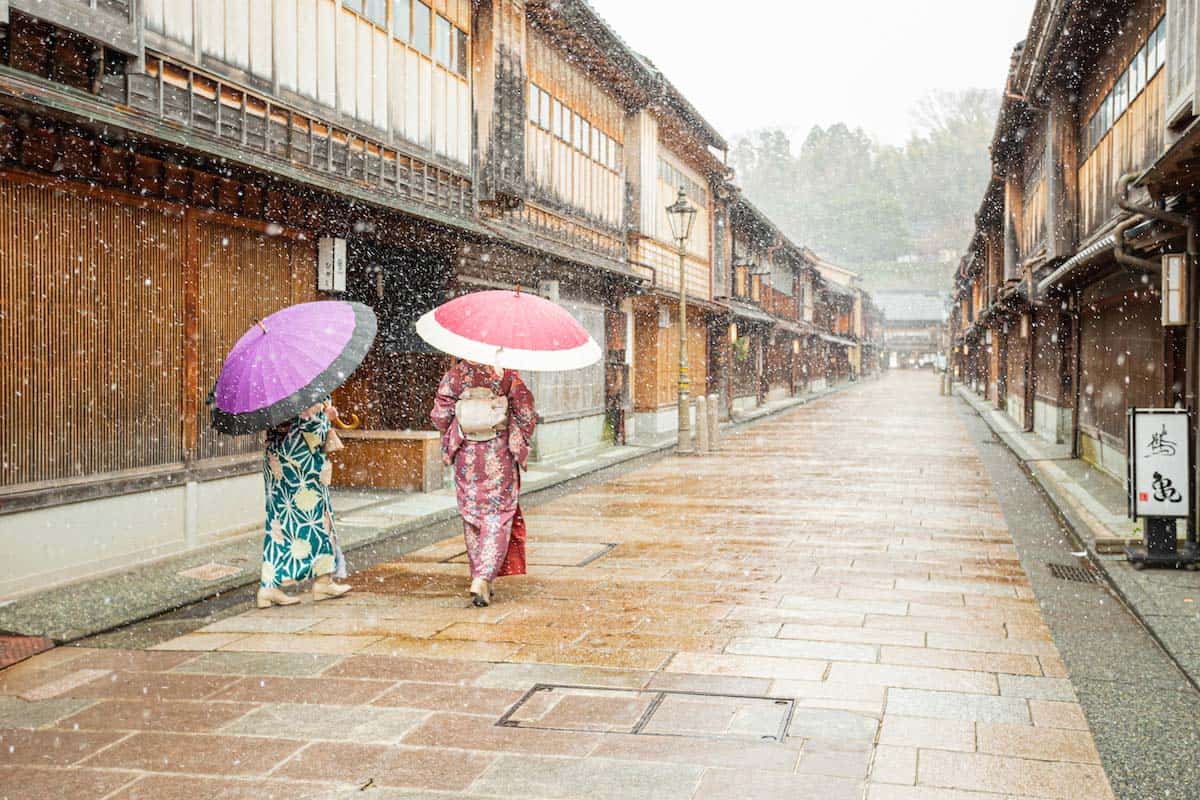 Widely regarded as one of the city's biggest geisha centers, Higashi Chaya District is your last stop for today. Visitors may choose to don a kimono as they walk around traditional teahouses and take IG-worthy pics!
And oh, if you haven't enjoyed a "gold ice cream" by now, this would be a good place to try. It's a soft-serve ice cream with gold leaf. Yes, gold leaf, which is one of the main products of the city.
Awara Onsen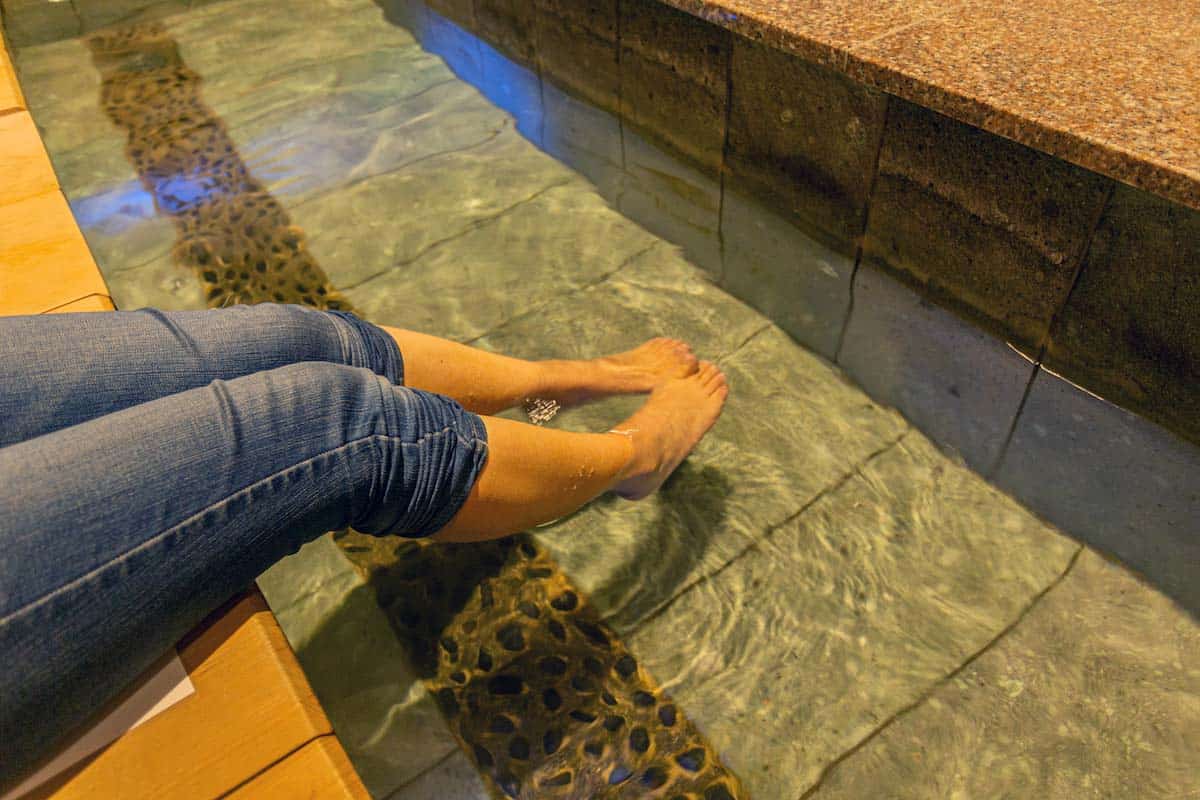 After your visit to Higashi Chaya district, get your bags then catch the Thunderbird limited express train to Awara Onsen in Fukui Prefecture. Then check in at your next hotel.
Welcome to Awara Onsen! Here, you'll find numerous foot bath facilities of various types and temperatures. Fronting the foot bath building is the Yataimura Yukemuri Yokocho, composed of food shops where you can grab quick dinner.
Where to Stay: Awara Onsen Matsuya Sensen. This ryokan is very close to the FREE public foot bath nearby. It is located in front of Awara Yunomachi station. You can also search for "Ashiyu" on Google Maps to find the place.
---
DAY 5
Fukui Station
Are you ready for another amazing destination?
Awara Onsen isn't the only awesome tourist destination in Fukui Prefecture. Also worth your time is Katsuyama City, the most prominent dinosaur fossil discovery site in Japan.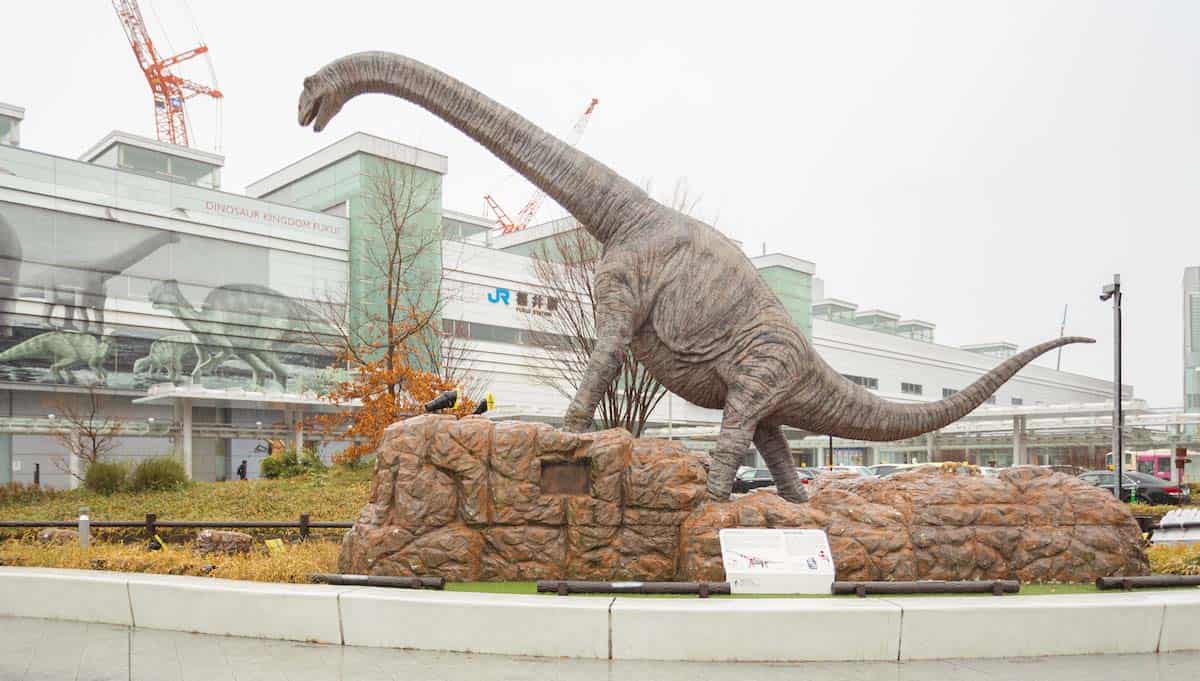 To get to our next stop, catch the shuttle bus and then the train on Hokuriku Main Line to go back to Fukui Station. Take the West Exit and you will be welcomed by a 10-meter-tall model of Fukuititan, one of the dinosaurs found in the prefecture. Other models you can find around the station are Fukuiraptor and Fukuisaurus.
Dinosaur Museum, Fukui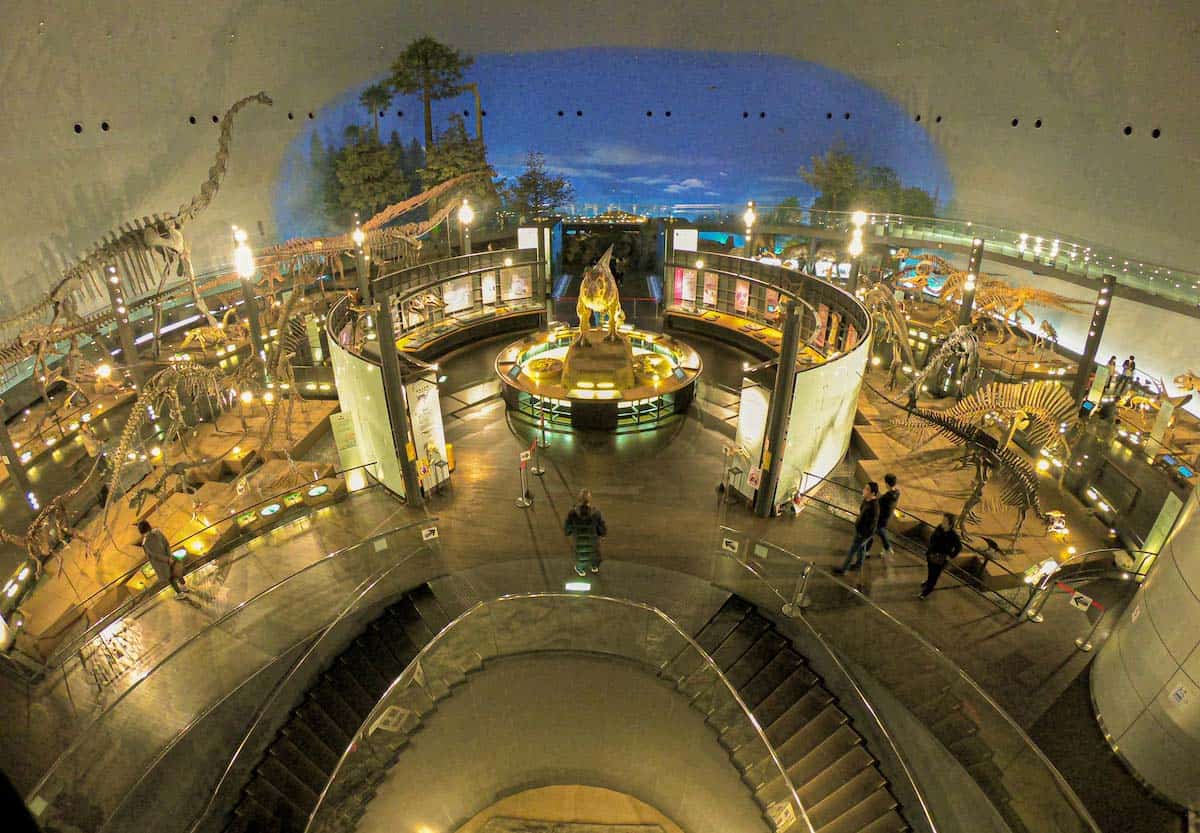 Your dino-day doesn't end at the station. To learn more about the dinosaurs discovered here, spend some time at the Fukui Prefecture Dinosaur Museum, hailed as one of the best dinosaur museums in the world, which is just an hour and a half away.
Note: Currently, due to the COVID-19 pandemic, visitors who reserve a ticket beforehand are allowed to enter.
DINOCAFE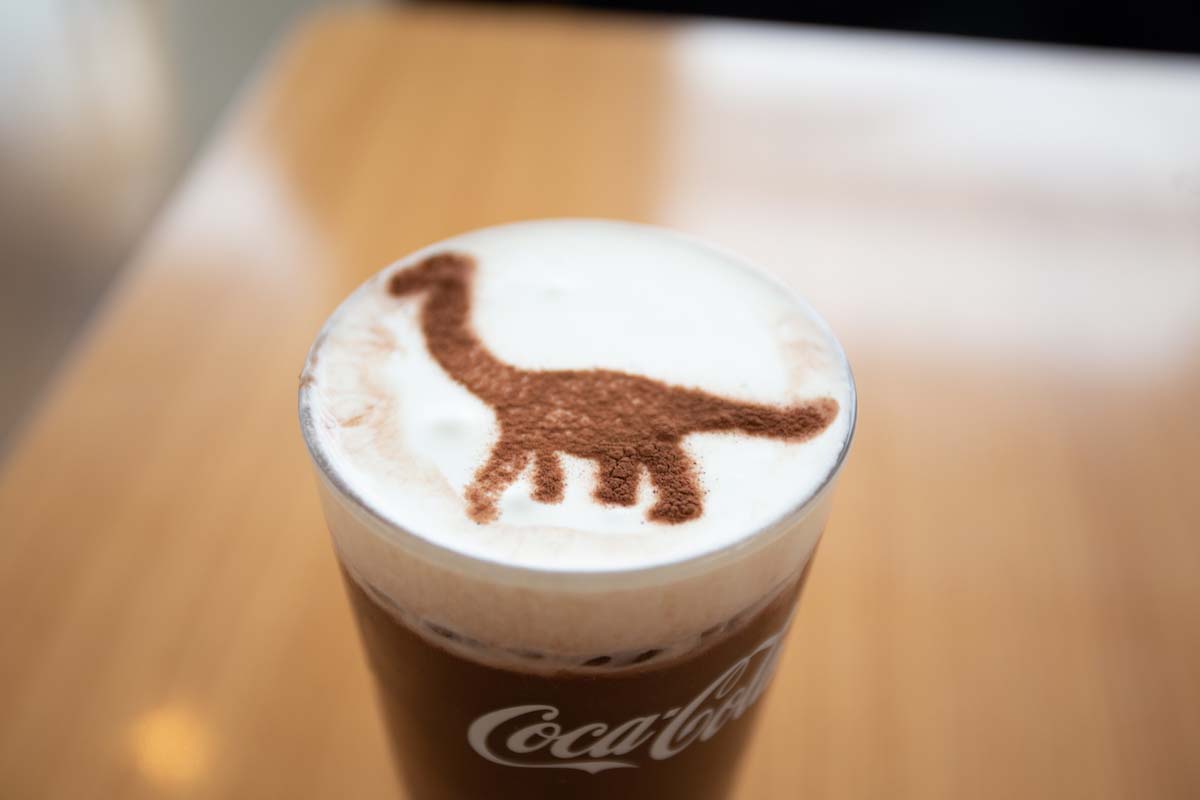 If you get hungry exploring the museum or you simply want to try something unique, make a stop at this restaurant. Kids and kids-at-heart will love the dinosaur figures that they incorporate in their desserts!
---
About Takayama-Hokuriku Area Tourist Pass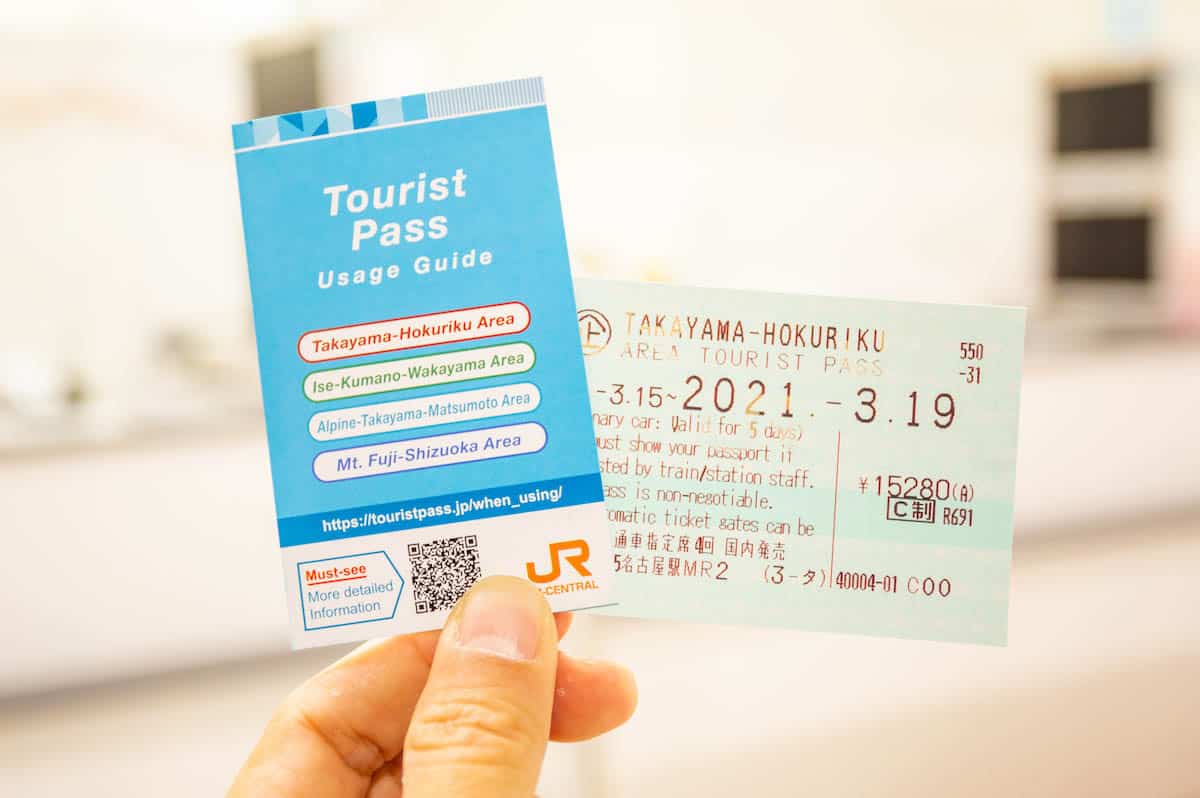 Planning to explore the Central Japan Region? This pass is an essential! It will give you big savings on transportation costs, especially if you plan to take multiple journeys within the region!
Build your itinerary well and make the most out of the Takayama-Hokuriku Area Tourist Pass!
Get it in advance through the official JR Central website!
---
More Useful Tips
Exchange your Takayama-Hokuriku Area Tourist Pass at the JR counter at Nagoya Station. Tourist Pass holders will be able to go through the automatic gate from March 2021.
Tourist Pass holders can reserve seats on Limited Express train but on Shinkansen trains, only the non-reserve seats can be used. 
Choose hotels located near main train stations. This way, if you need to check out early to explore, you can simply leave your luggage there and pick it up before you move on to your next stop. Otherwise, store your bags in a coin locker. You can find them at train stations and popular tourist spots like Shirakawa-go.
Book your bus seats to and from Shirakawago in advance. It's a very popular destination and buses are almost always full.
---
2021 • 03 • 17