There are 43 types of German sausages listed in Wikipedia, and Berlin is a great place to sample some of them. Berlin also has a booming vegetarian cuisine. It's Europe's #1 vegan food city with over 200 vegan or vegetarian restaurants and cafes. Döners are also best sellers in Berlin. Over 400,000 döners are sold in Berlin. That's a lot! And if your love to pair your food with beer, Berlin is the city for you. As of 2018, there are 60+ craft beer breweries in the city.
Here are some of the places you can check out.
WHAT'S COVERED IN THIS GUIDE?
Markthalle Neun (Market Hall Nine)
Location: Eisenbahnstraße 42/43
Nearest Station: Görlitzer Bahnhof
Price Range: €3.5 to €15.00, good for 2 persons.
This market hall was originally built in 1891 but was re-opened in 2011. It offers wide range of options – vegetarian, Italian pasta, burgers, Spanish food, wine and cheese, and others. If you're going for affordable but delicious food, Markthalle Neun is the place. It's open from Monday-Saturday, but its traditional market is open only on Tuesdays, Fridays, and Saturdays. Below is the market schedule.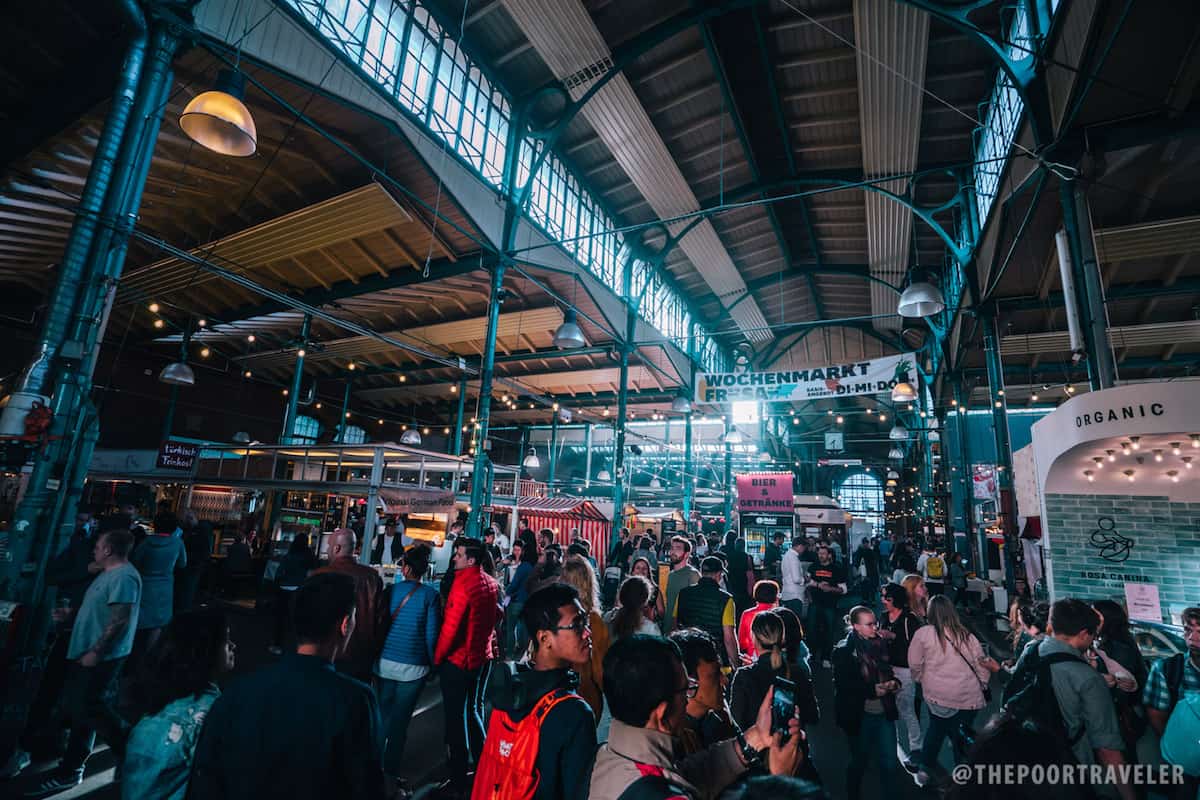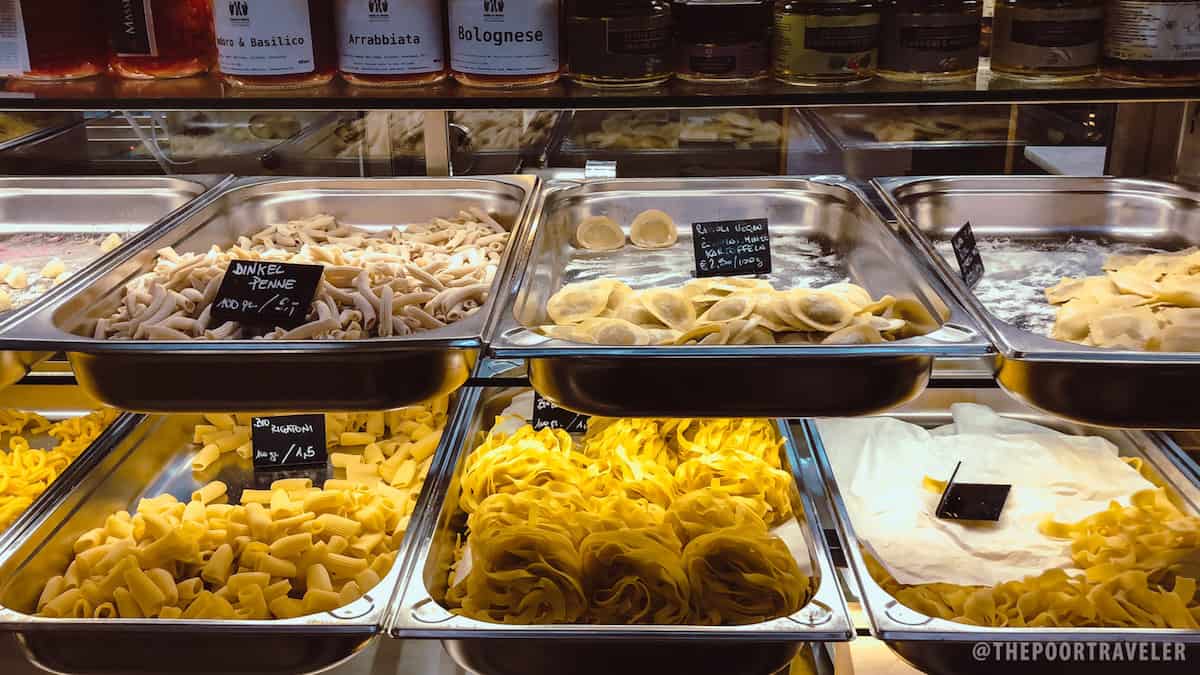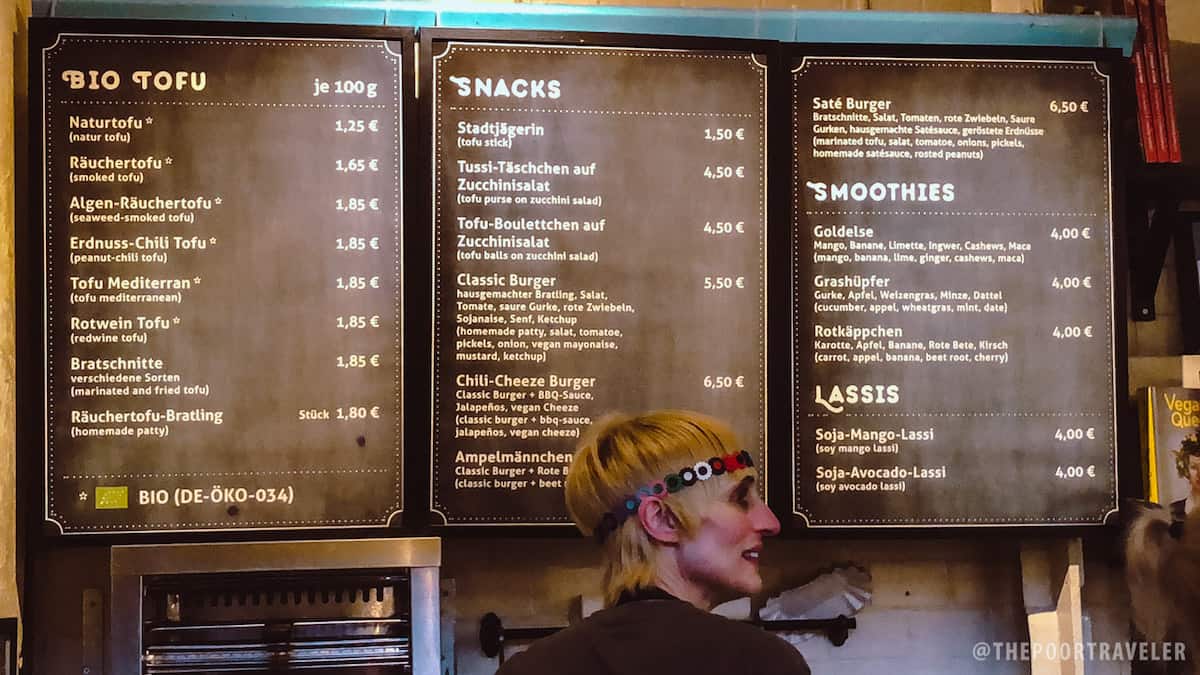 Market Gastronomy. Open Mondays – Saturdays, 12nn–6pm. They offer lunches including pasta dishes, burgers, smoked BBQ, and tapas.
Weekly Market. Open Fridays from 12nn–6pm, Saturday 10am-6pm. If you plan to cook your own food at your hostel, this is the right time to do your grocery shopping. They sell local produce like fruits, vegetables, handmade sausages, bread, fish, etc.
Street Food Thursday. Open only on Thursdays 5pm-10pm. They offer different street foods from around the world like Mexican tacos and British pies.
For updated information about schedules and other events. Please check Markthalle Neun Website.
Doyum Grillhaus
Location: 37, Admiralstraße 36
Nearest Station: U Kottbusser Tor
Price Range: €3.50 to €15.00, good for 2 persons.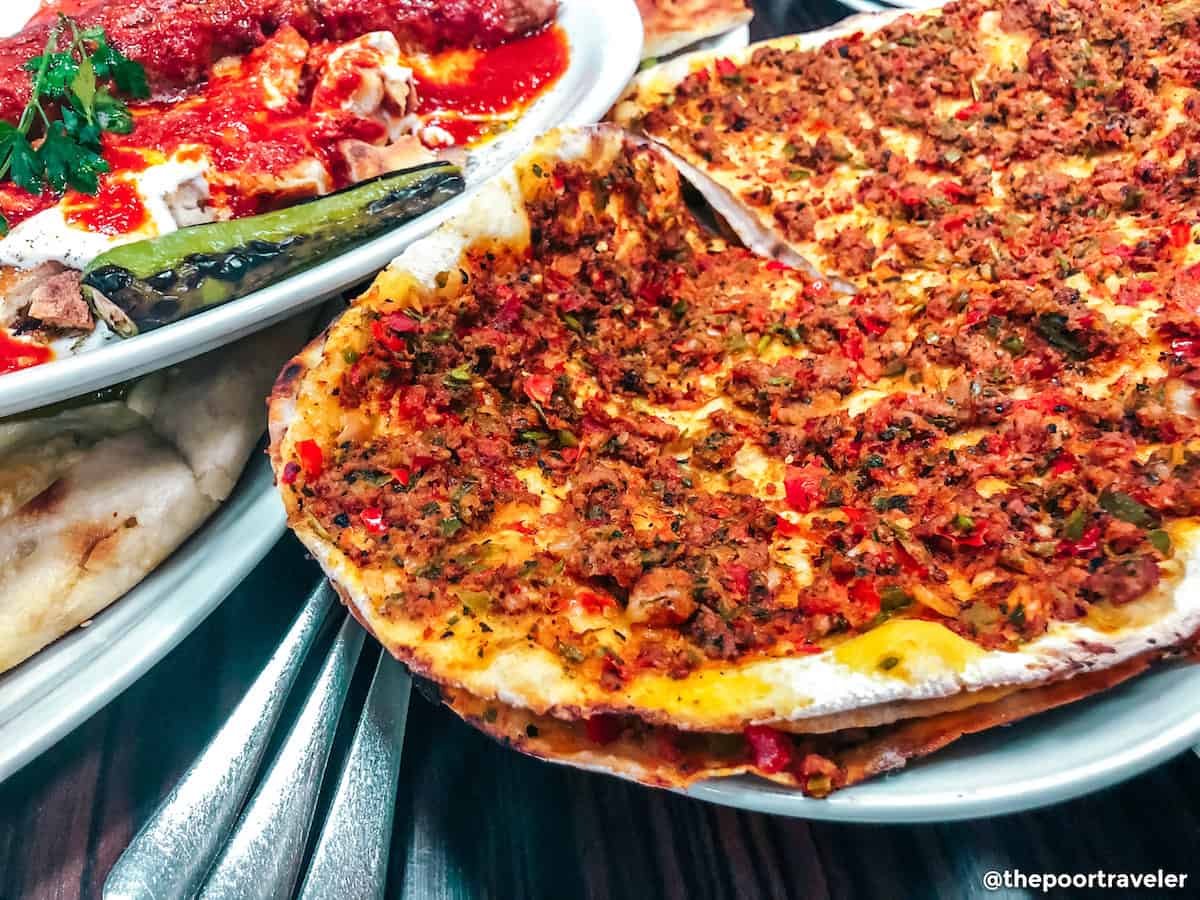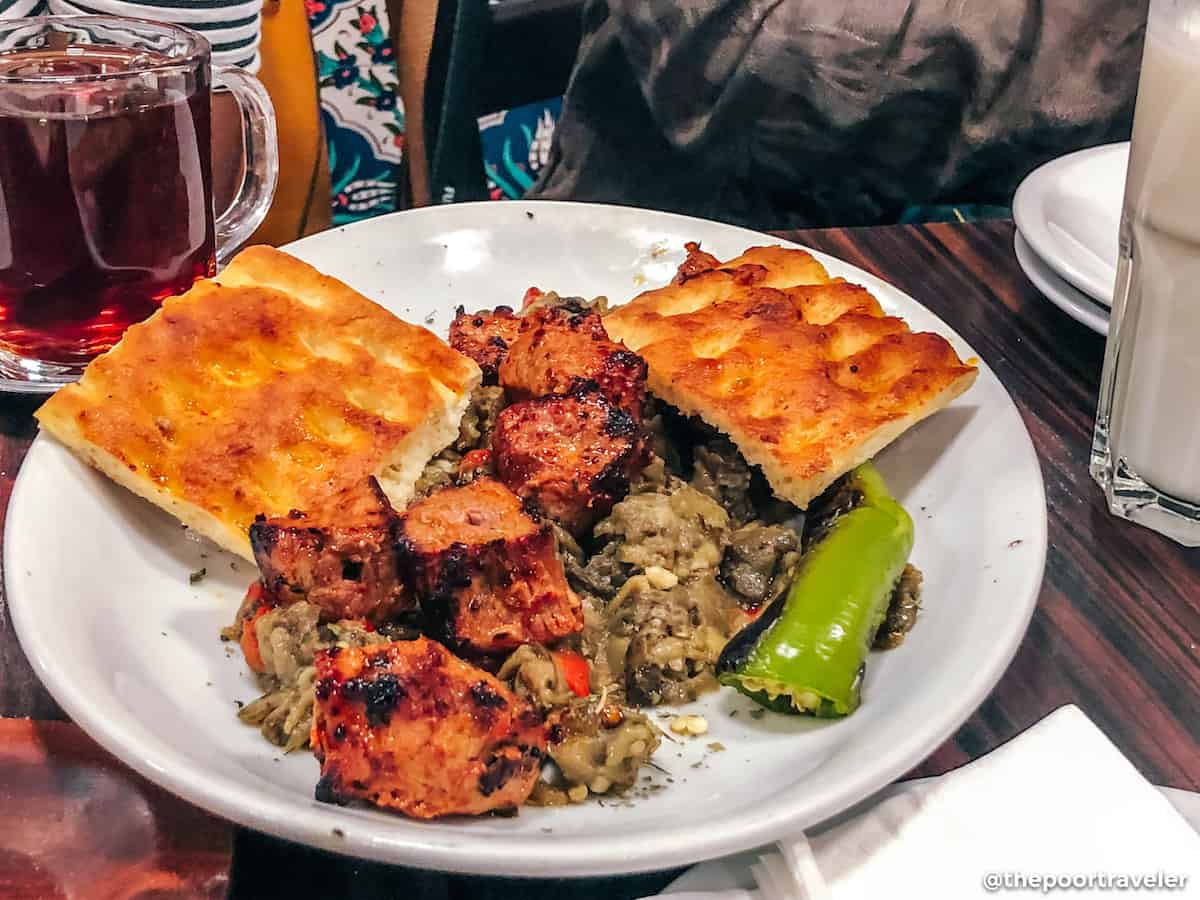 The Turks are the largest ethnic minority group in Berlin. The majority resides in Mitte, Neukölln, and Kreuzberg. Hence, it's not surprising that Turkish food is so popular in Berlin. For €3.00 you'll get the Turk Pizza with Salad. For €3.50, you can have a big serving of falafel served with pita bread, sauce, and greens. For the main course, try the Lamb Kebab (Kuzu Sis Kebap Yogurtlu) for €12.50, moist and spiced skewered lamb meat served with yogurt sauce, tomato sauce, grilled tomatoes, and pepper. I can't even finish just one serving not because it wasn't good but because it's so big, so I recommend that you just share it with a friend.
BRLO Brwhouse
Location: Schöneberger Straße 16
Nearest Station: Gleisdreieck
Price Range: €7.00 to €49.00, good for 2 persons
This beer garden also serves vegetable mains, meat, fish, and sandwiches. The price for the meat / fish selection ranges from €7.50 to €49.00, depending on the grams you're ordering. The beef tri-tip price is €12.50 for 150g. This smoky, juicy, well seasoned beef dish is a must.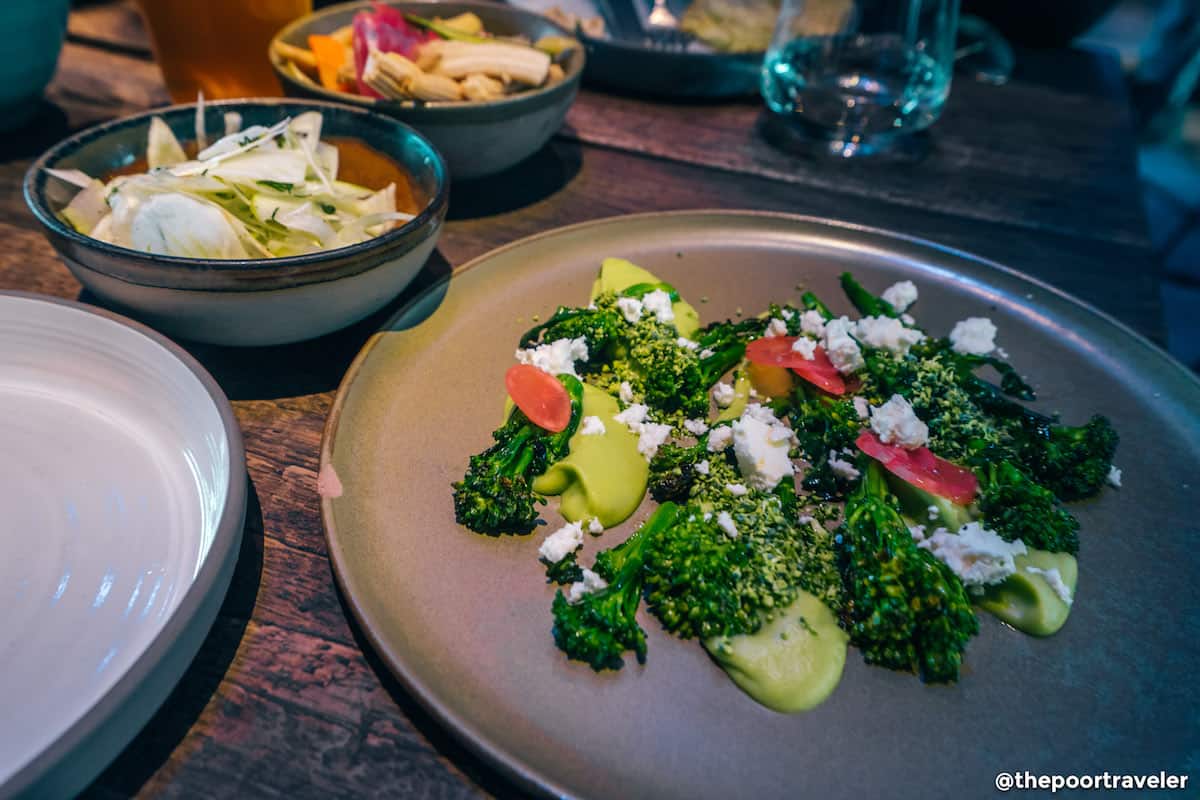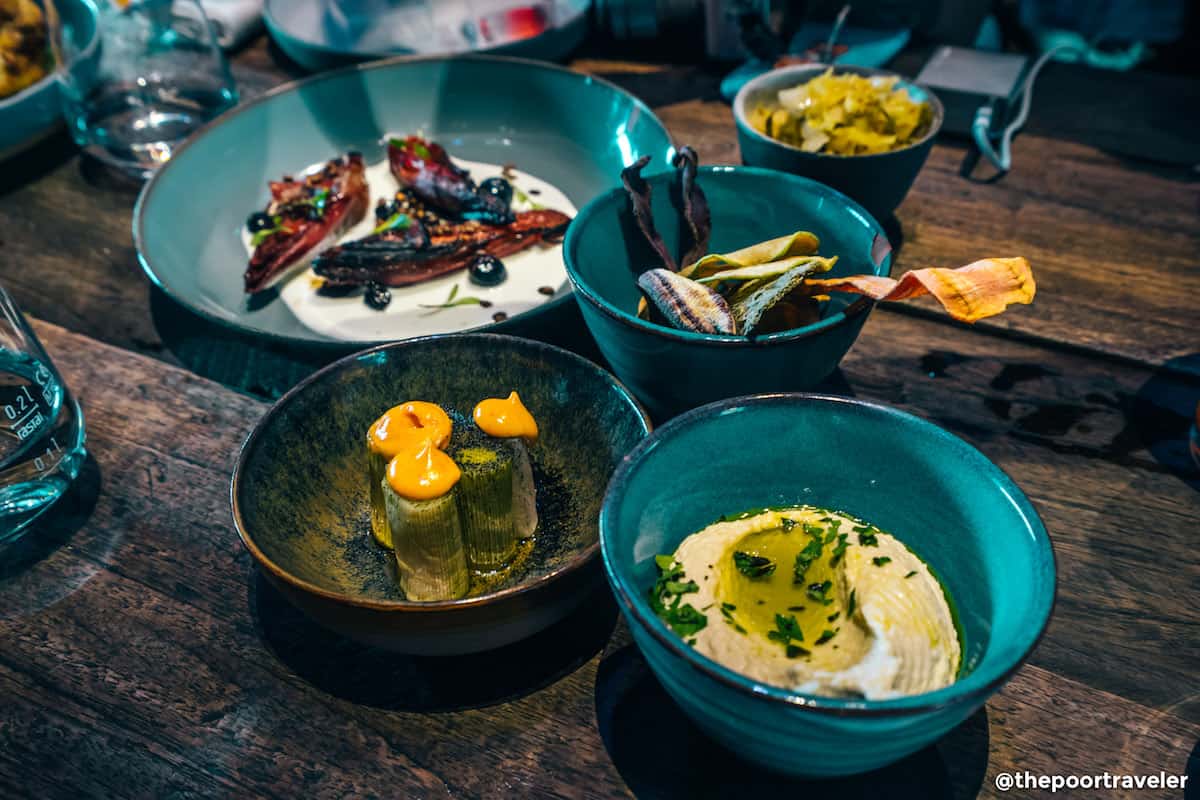 For the sandwiches, they have Philly Cheesesteak (€9.50) and Chef's Choice (€7.00).
For the vegetable mains, you can choose from Small, Medium, or Large.
Small – 1 Vegetable Main, 1 Side, 1 On Tops. Price: €18.00. Serving size: 1 person.
Medium – 3 Vegetable Mains, 2 Sides, 3 On Tops. Price: €49.00. Serving size: 1 – 3 persons.
Large – 5 Vegetable Mains, 4 Sides, 5 On Tops. Price: €84.00. Serving size: 3 – 5 persons.
There's also wide selection of beers here, as of July 2018, they have 20 types of crafted beer. From pale ale (which we loved), German IPA, and golden ale just to name a few. Prices of their craft beers range from €3.00 to €9.40, depending on the size and beer you're ordering. They have their own brewery located right next from the restaurant. Aside from their craft beer products, they also have bottled beers from different countries of Europe, price range is from €3.90 to €9.00.
Complete Information Here: brlo-brwhouse.de/en/beers-at-brwhouse/
Bikini Berlin
Location: Budapester Str. 38-50
Nearest Station: Berlin Zoologischer Garten
Price Range: €4.50 to €10.00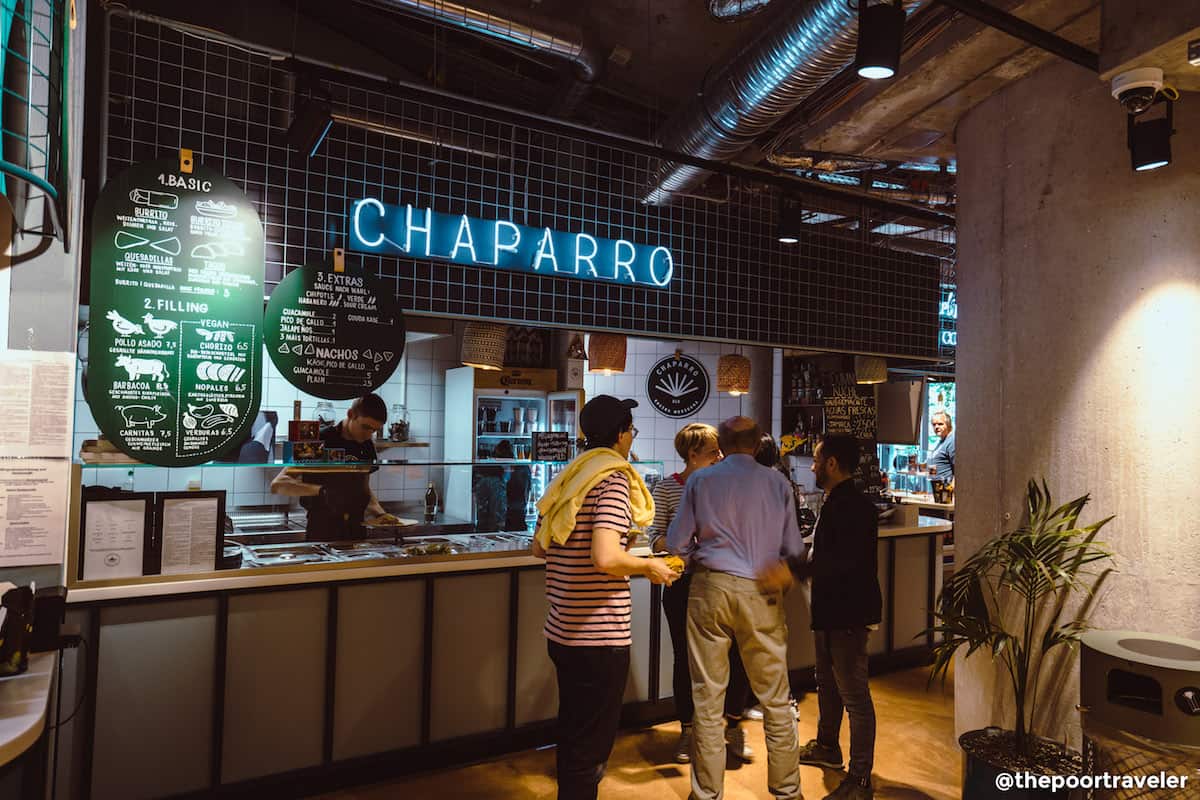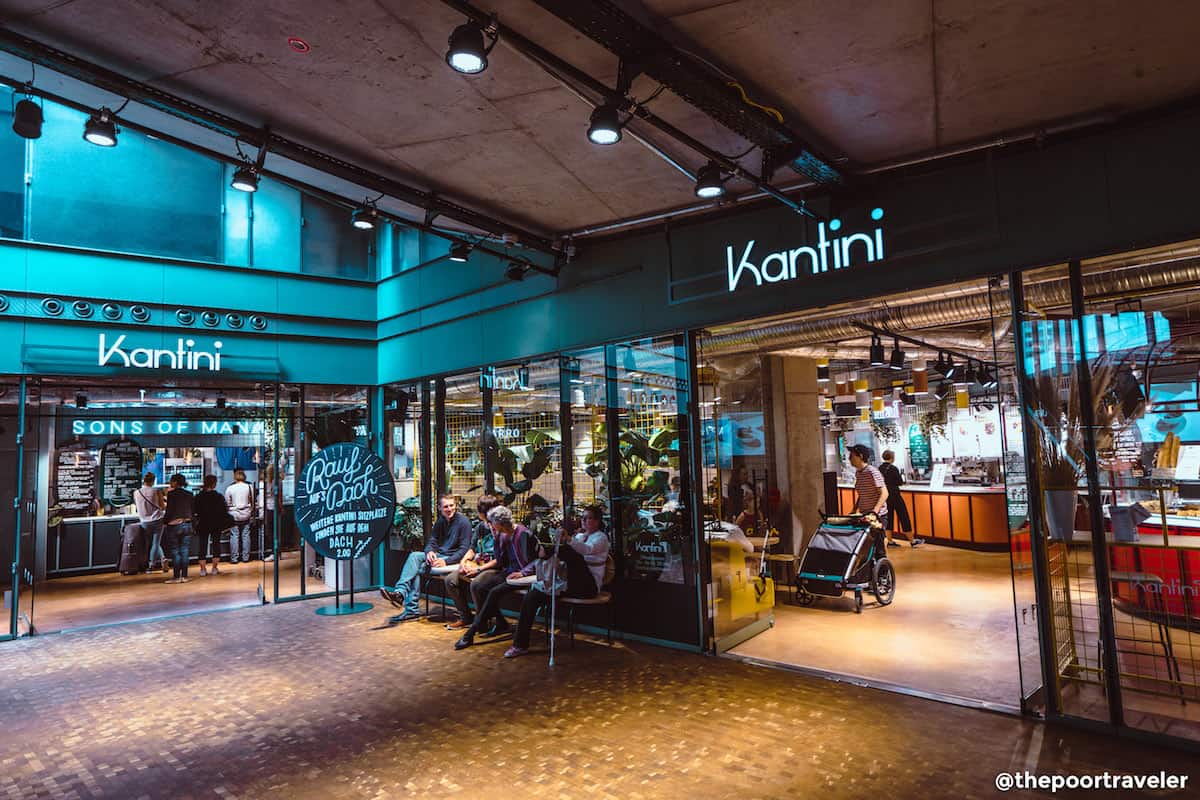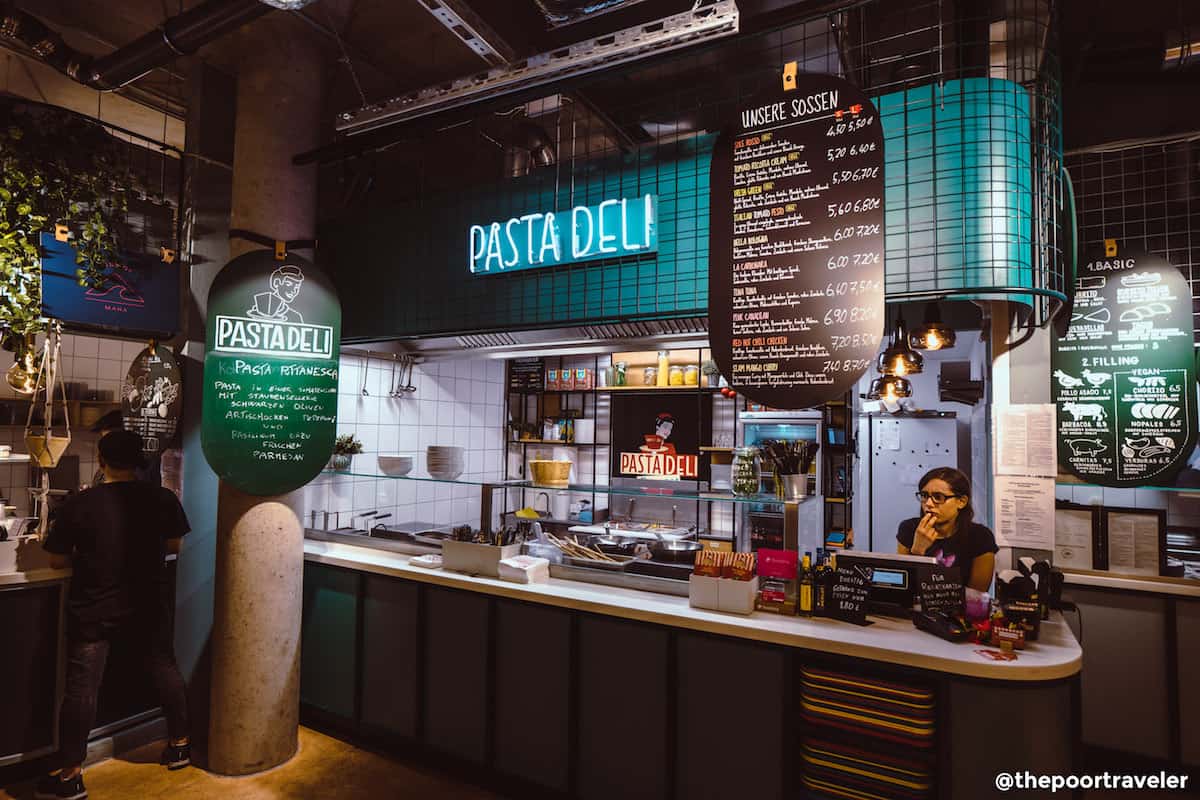 Bikini Berlin is a new mall right across Berlin Zoologischer Garten. It houses different shops and restaurants. You will not be able to see major commercial brands at this mall, only local high quality goods here, from shoes, apparels, and accessories. The Kantini houses 13 different food stalls featuring a wide variety of cuisinesL: Italian, Korean, Israeli, vegetarian, and many others.
Brauhaus Lemke am Alex
Location: Karl-Liebknecht-Str. 13
Nearest Station: Berlin Alexanderplatz Bahnhof
Price Range: €6.90 to €21.00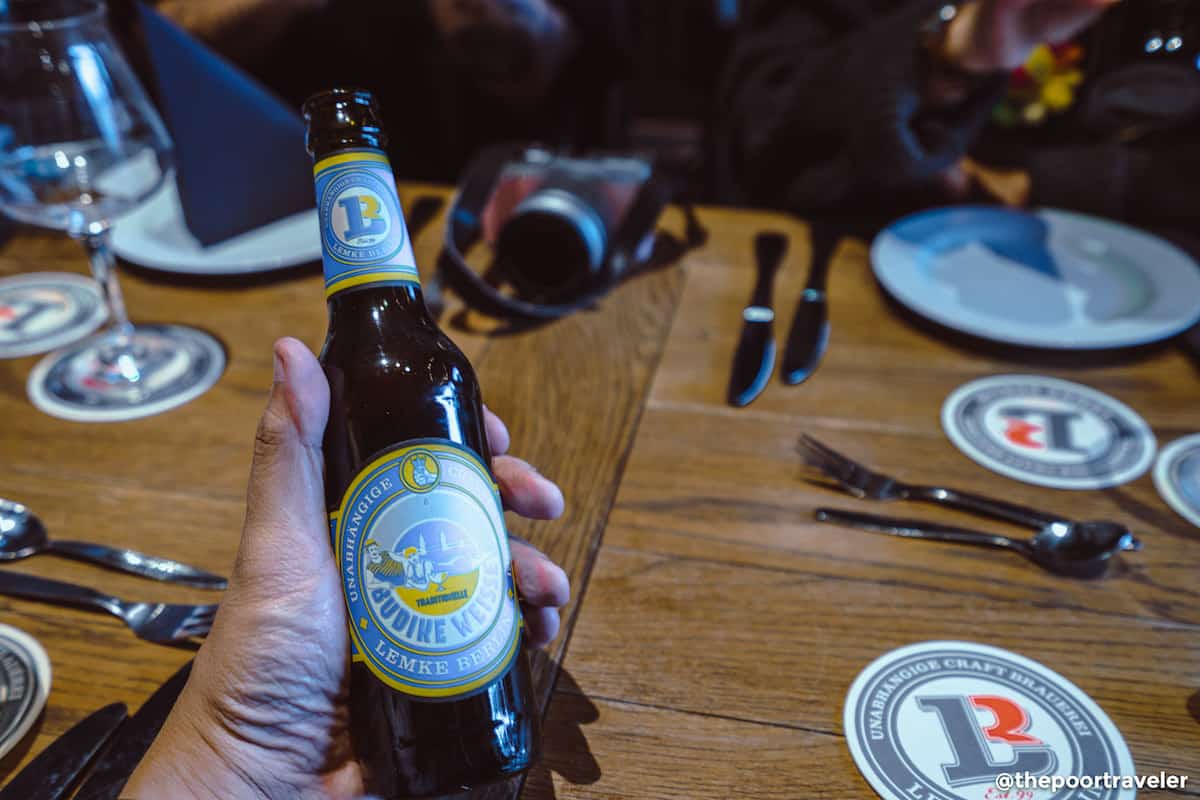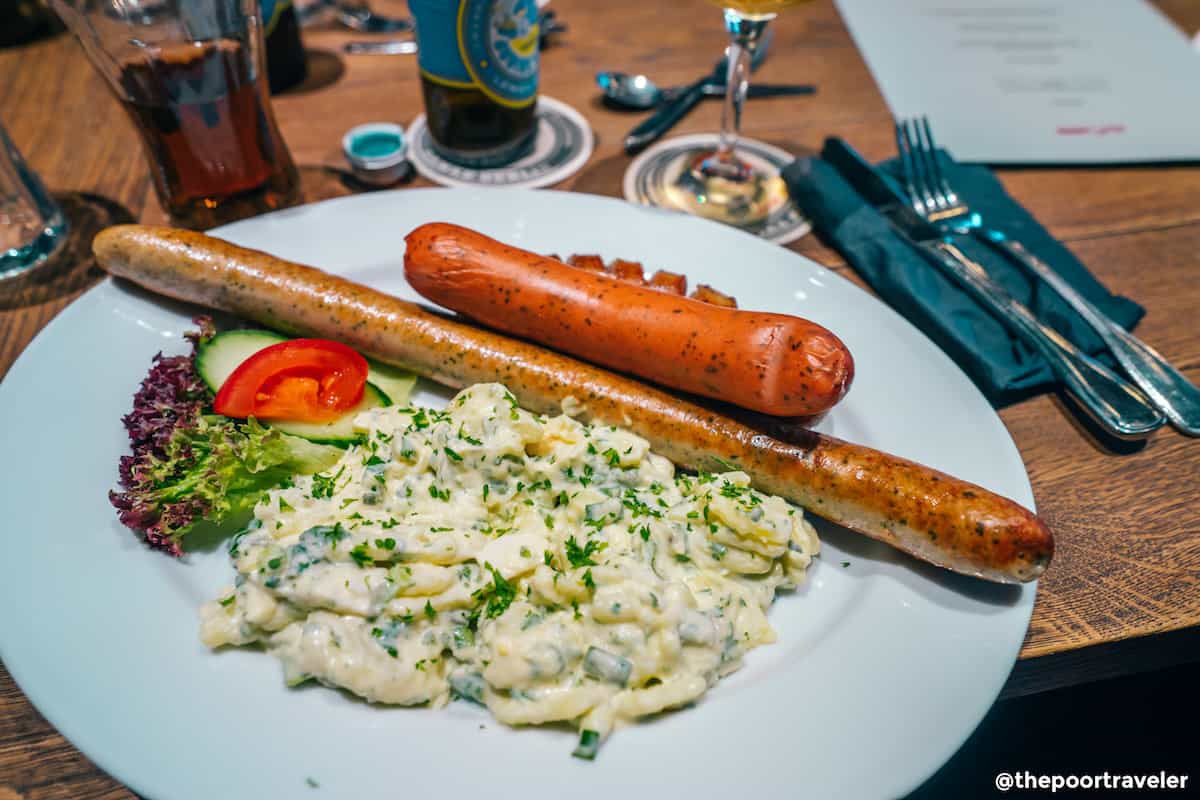 Sausage Threesome is a must try here. It's big serving of roasted bratwurst, Berlin steamed sausage, and grilled veal bratwurst, served with potato egg salad and greens. The roasted bratwurst is my favorite. The meat and spices blend together perfectly. The potato salad is soooo good! The serving is good for two persons. The price for this €12.90. Another one is the Pork Schnitzel, good for 2 persons, priced at €14.90. The flavors didn't disappoint.
How to Get to Berlin
From Singapore or Manila, Scoot offers some of the cheapest flights to Berlin. If you book months in advance and pick a slow day like Tuesday or Wednesday, you can find fares for as low as SGD 279 (SGD 339 with 20kg baggage allowance) for Singapore-Berlin and PHP28,623 round-trip base fares for Manila-Berlin (with a stop in Singapore). See screenshots below: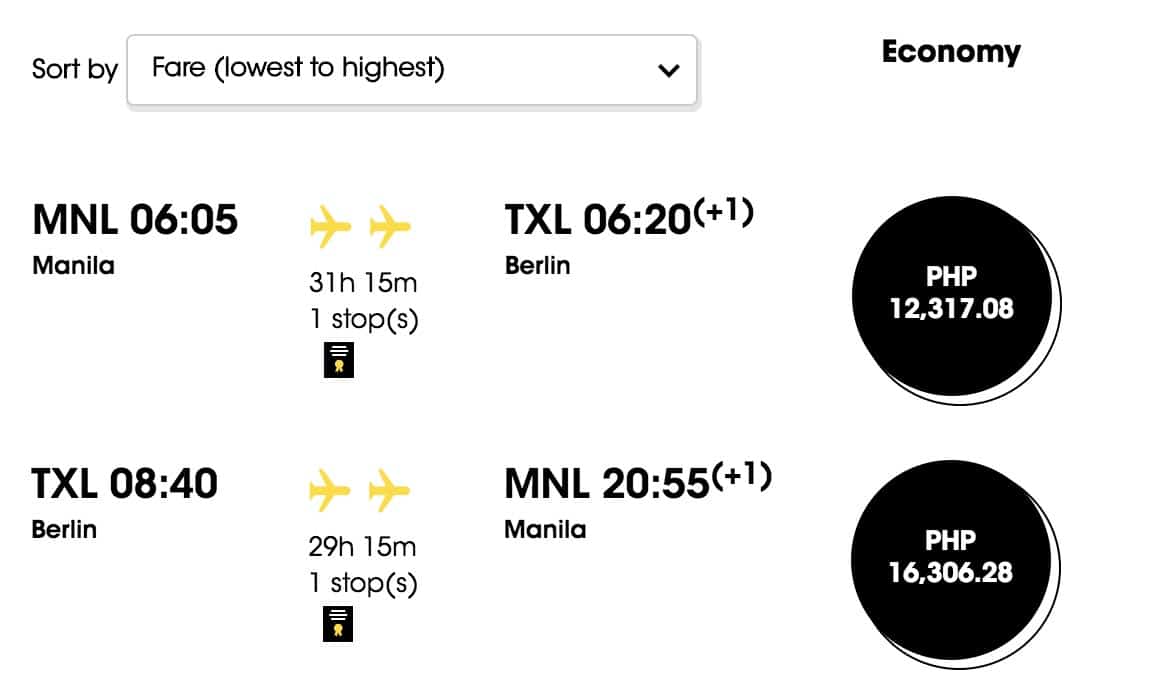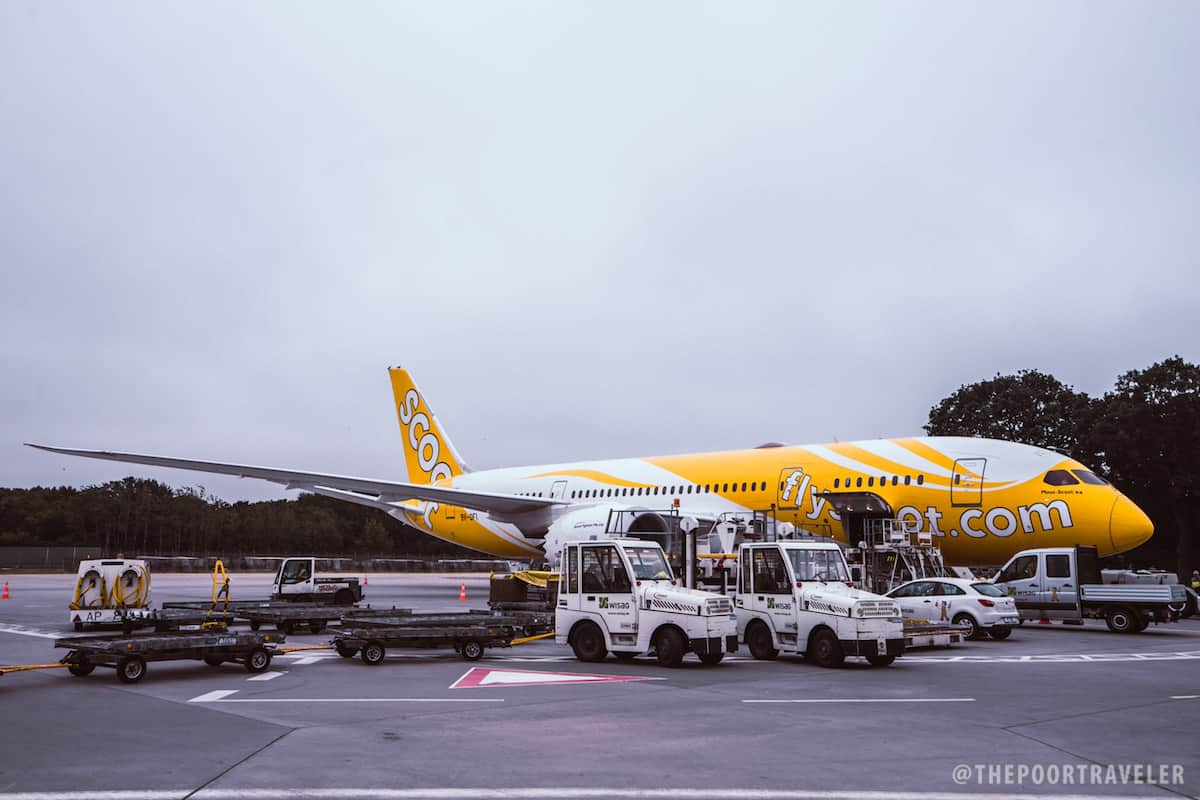 If you don't want to miss Scoot's Berlin's promo flights, you can set up notifications on their website!
To search for flights, visit www.flyscoot.com.
---
2️⃣0️⃣1️⃣8️⃣ • 7️⃣ • 1️⃣4️⃣
More Tips on YouTube ⬇️⬇️⬇️