2013 • 8 • 23
Dining is a big part of travel. Food is an essential part of any destination. The same holds true for El Nido.
Although this humble town tucked in the northern tip of Palawan does not have a distinct, world-famous cuisine, a trip here is not complete without trying its many restaurants — something I failed to do during my first visit. My equally wanting wallet at the time could only spew enough money for bread for breakfast and street barbeque for dinner. Not complaining, but still.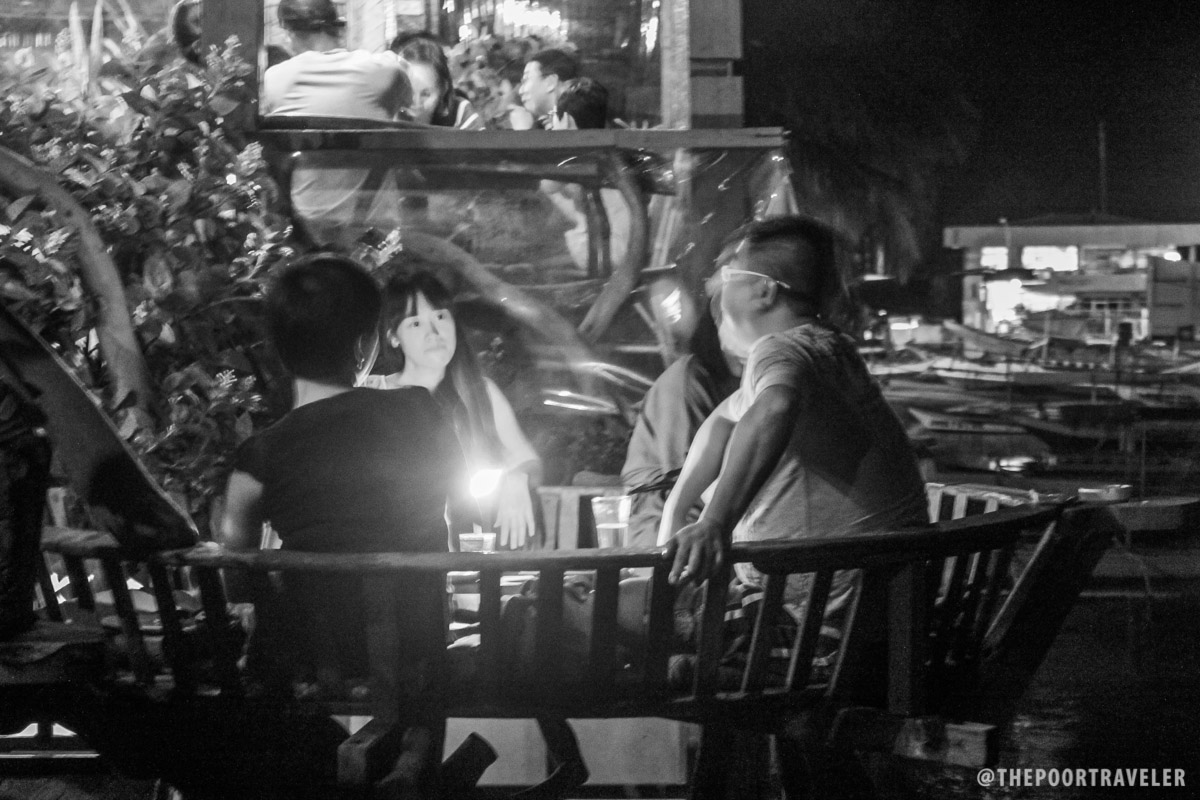 This time around, back with a vengeance and a little bit more cash, I was more confident to sample what some of the most frequented restaurants here had to offer other than San Miguel Beer. As with many other beach destinations, seafood is the town specialty. And although at one point I felt like I was starting to grow scales and fins, I never felt awfully fed up with the ocean bounty. (After all, I had once dreamed of becoming a mermaid merman until Ursula and Jaws crushed that dream.) The wide variety of dishes that each establishment served made sure I would never reach the seafood quota I am allowed for this lifetime.
Here are six of the most popular restaurants in town that I was able to try. (Sorry for the horrible photos.)
WHAT'S COVERED IN THIS GUIDE?
1. Squidos
Even without prior knowledge, this restaurant is not easy to ignore. The queue snaking in front of it at meal time even during off-season will tell you something's up. What's up is this: fresh seafood goodness in humongous serving. Their most sought-after dishes? Stuffed squid (duh?) and the mixed seafood platter. Food takes a while to be prepared but it was worth all the wait.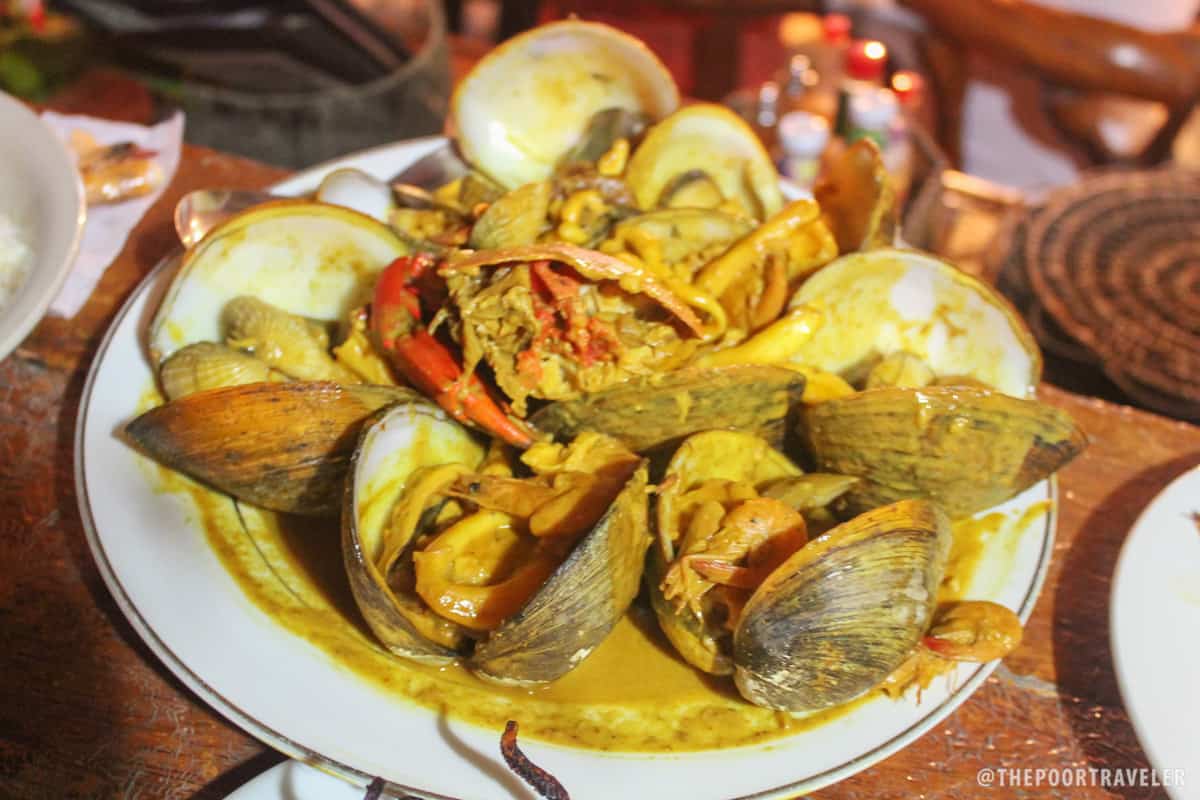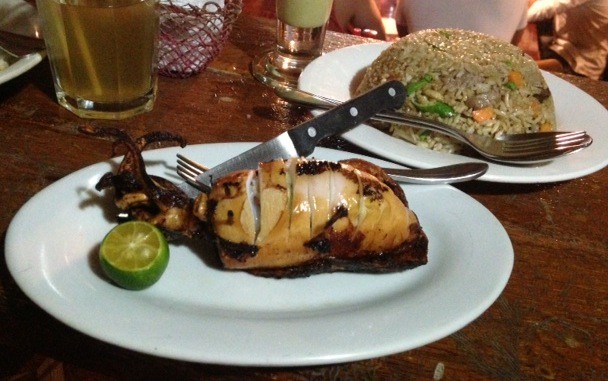 2. The Alternative (Closed)
Another not-to-be-missed dining experience in El Nido happens at the Alternative. The creative presentation of Filipino fusion and pan-Asian foods coupled with the breathtaking view of Bacuit Bay makes mealtime here something to look forward to. Ask to be assigned at their so-called "nests," rounded dining areas that are perched just above the beach! Do try their Banana Heart Curry and Chef's Special.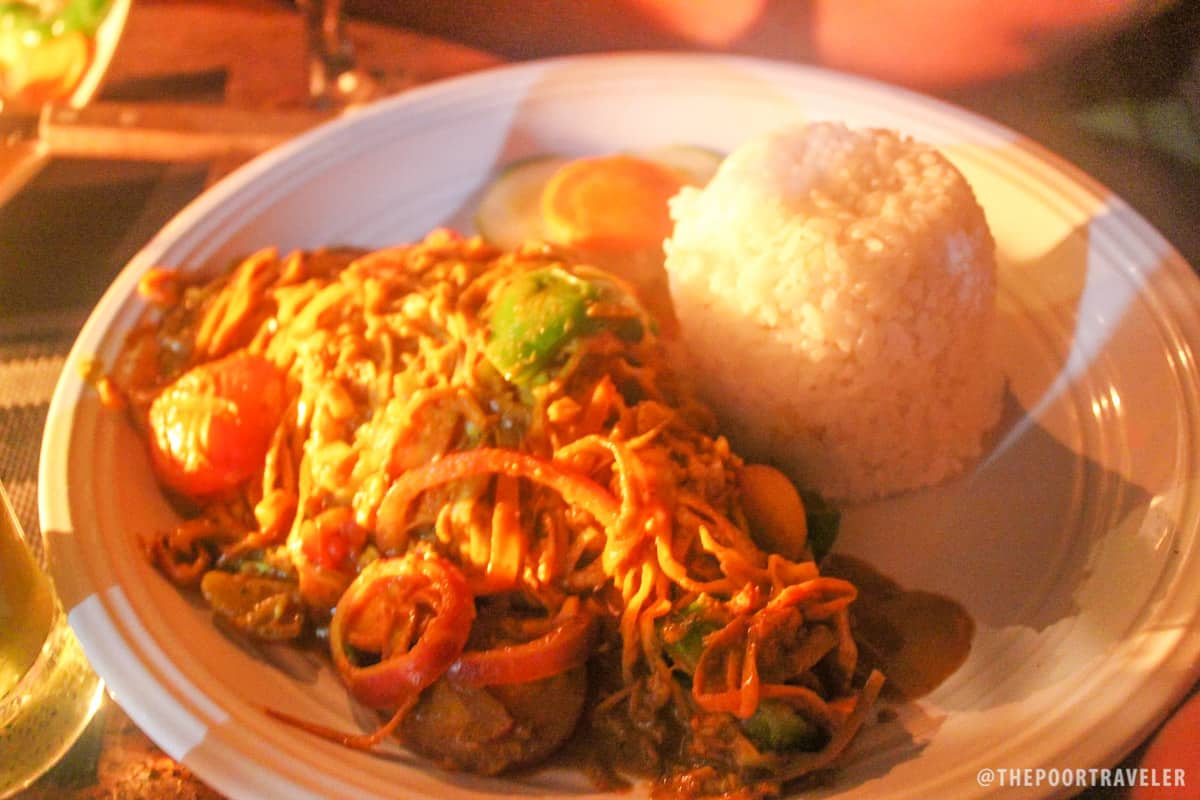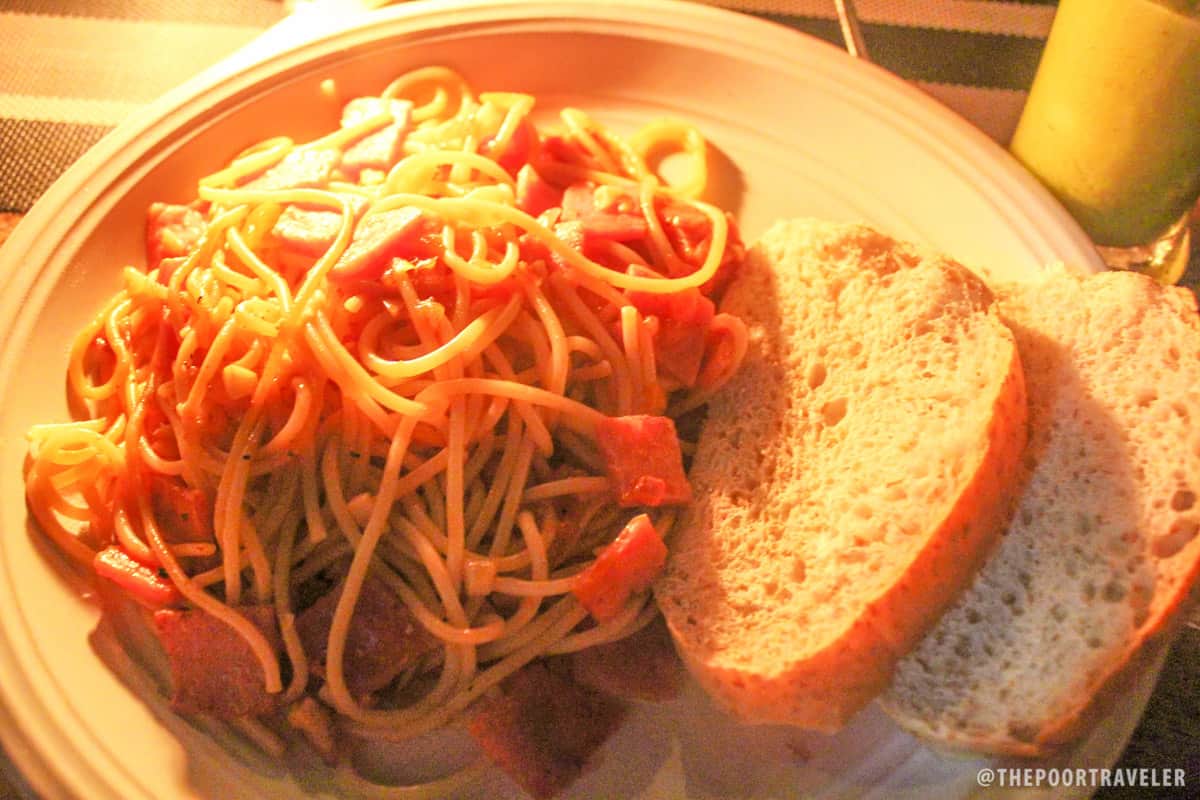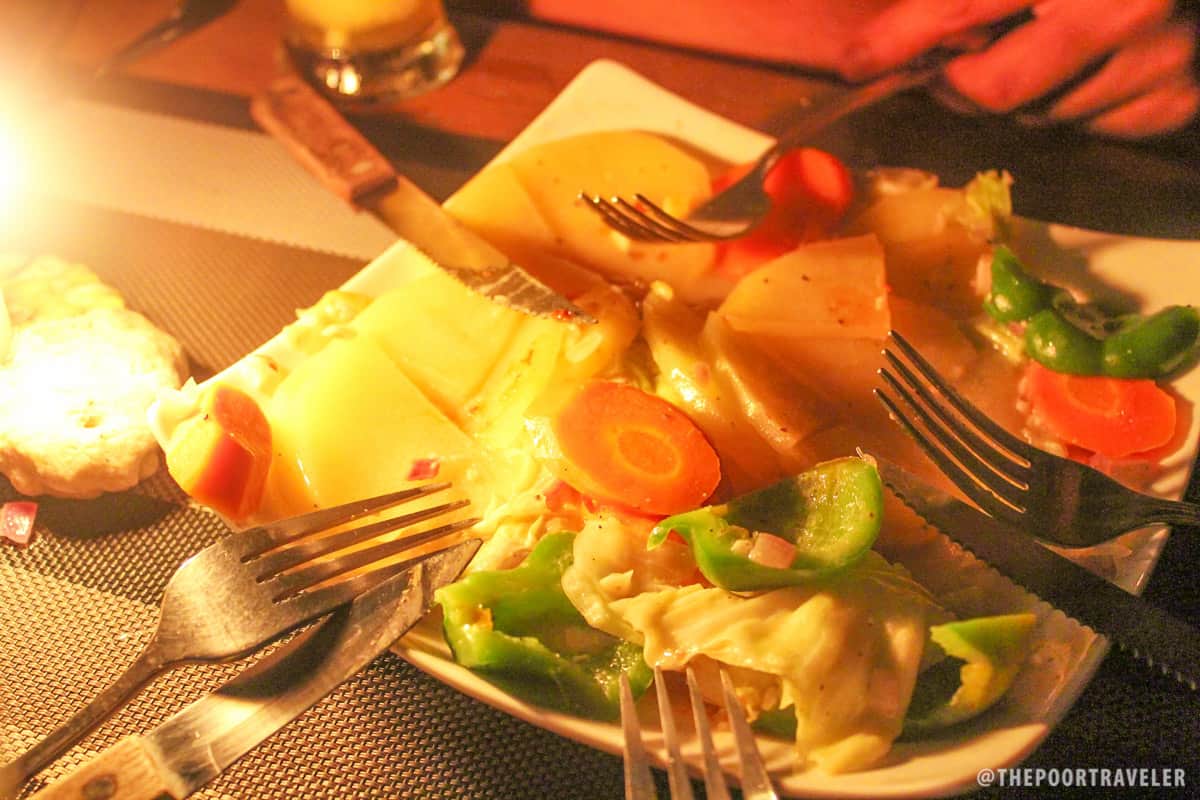 3. El Nido Corner
The food is good, but most people flock at this restaurant for the view. Located at the eastern end of the town proper's beachfront, El Nido Corner offers a great view of nearby Cadlao Island and its peak, the tallest mountain in El Nido. Want the freshest? Ask for the Catch of the Day! Another must try is the Fish in butter and herbs, a simple dish that won me over completely. We didn't know what kind of fish it was but we didn't care because it just tasted so good. The meat was soft and each bite was flavorful. In  minutes, the fish was gone.
Service is excellent; thanks to its always smiling staff.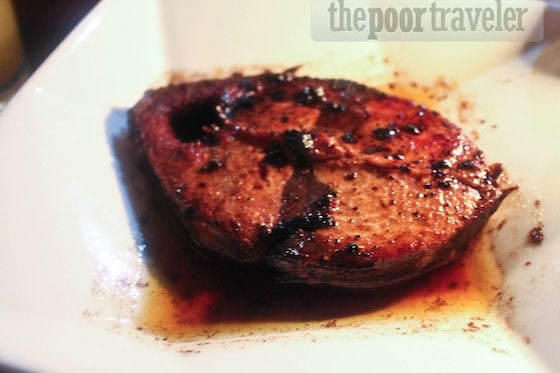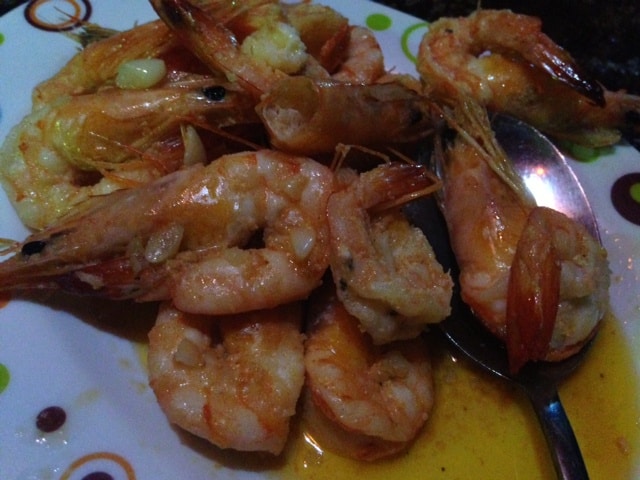 4. Bacuit Grill Bar and Restaurant
Situated just beside El Nido Corner, Bacuit Grill Bar and Restaurant is an open-air dining place perfect for those who wish to see the sunset at the bay. Its wooden columns and chairs, bamboo ceiling, and nipa walls and roofs provide that tropical beach ambiance. The sound of the waves rolling made our stay here more relaxing. And the food we tried was great! We had a whole crab in sweet and sour sauce and it was very satisfying.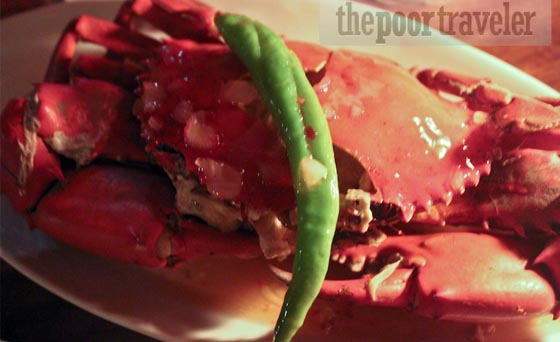 5. Habibi Restaurant and Shisha Cafe
We came to Habibi not for the food but for the flavored shisha. But the banana pancake was also something that we did not regret ordering. And the chocolate pancake too. It's a big plateful so be nice and share. That was the only food we tried because, again, we were there for the shisha.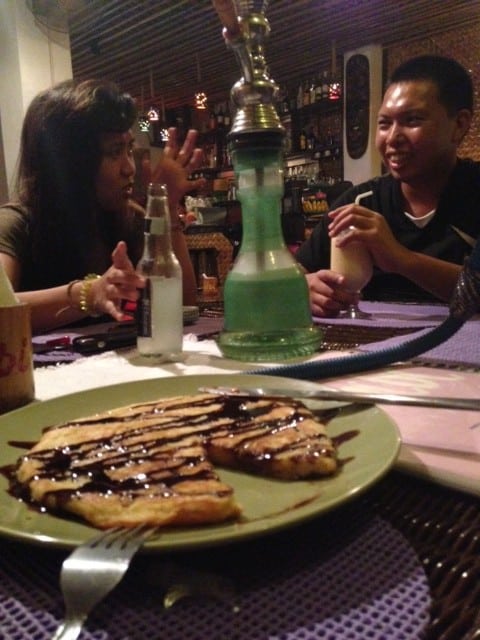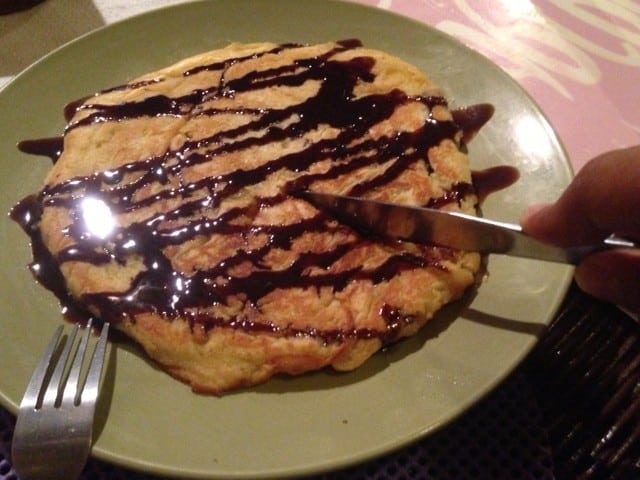 6. Kape Pukka
Scouting for a good place to have breakfast at, we spotted the curious-looking Kape Pukka along Hama Street. We had a plate of continental breakfast, typical. There's nothing much to be said, to be honest, except that it took them quite a while to prepare our meals. And oh, they also serve Mexican fajitas and Mexican wraps for P80-P100.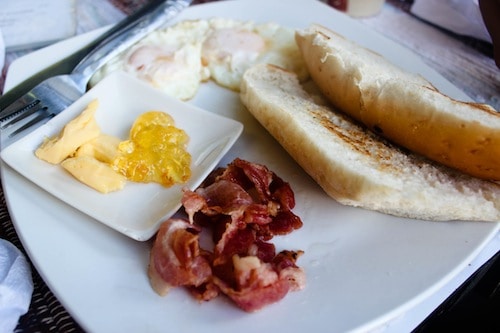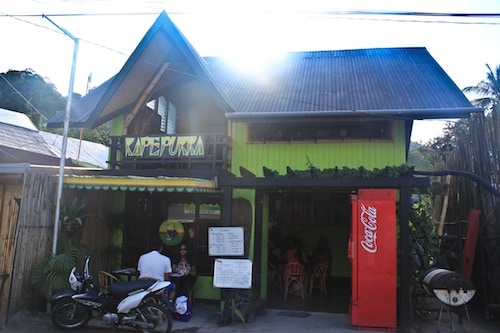 Overall, restaurants fostering distinct vibes win in El Nido. Whether it's the unique arrangement, a spectacular view, or the character-filled interiors, the best dining places in El Nido are those that go beyond good food and adds a little something to the experience.
I have yet to try Art Cafe, Sea Slugs, Balay Tubay, and Blue Azul. Maybe on my next trip!
I'll be creating a separate list of budget-friendly restaurants in El Nido, too!
How to get to El Nido: From Puerto Princesa airport, take a trike to San Jose terminal and take a bus or van to El Nido. Travel time is five to six hours. See more information here –> How to get to El Nido from Puerto Princesa.