2011 • 12 • 10
For more travel tips about El Nido, Palawan, read: El Nido Budget Travel Guide.
El Nido is a town in the northern part of Palawan which encompasses 45 islands in Bacuit Bay. It is popular for white sand beaches, snorkeling and diving sites, and steep karst cliffs. Although famous, reaching this tropical paradise can be quite a challenge to travelers because of its remoteness.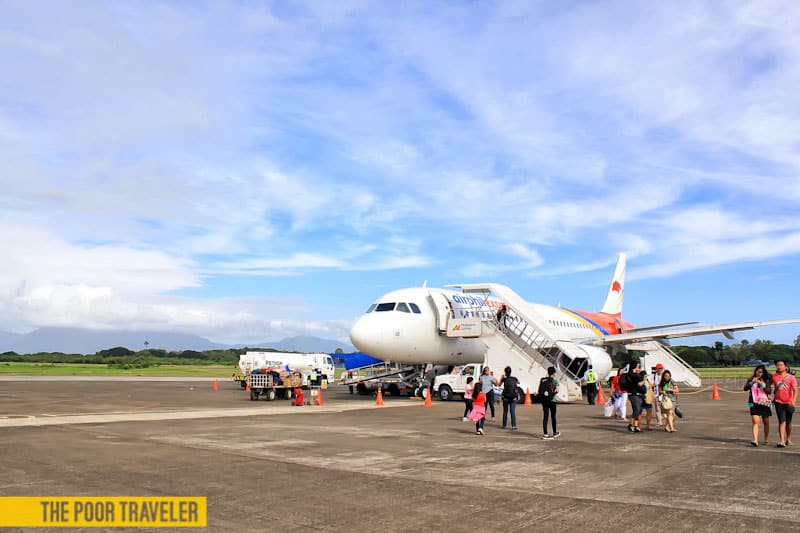 There are several ways to reach El Nido and here are four of them.
Direct Flights. El Nido has its own airport (Lio Airport) but its short runway prevents most airlines using relatively big planes to land here. Airswift offers direct flights to El Nido but tickets are expensive (compared to other destinations in the country) most of the time. An off-peak one-way fare is at P5100 (including taxes, a meal in Manila, and welcome snacks El Nido). An additional P200 is collected for 10kg baggage allowance. There are also other companies offering chartered flights but the rate might be a little too much for many travelers.
Via Coron. You may also consider flying to Coron. From there, take a Montenegro Fastcraft to El Nido. Travel time: 4 hours. The boat leaves Coron at 12nn and arrives in El Nido at 3:30pm. Fare: P1760.
Via San Vicente Airport. San Vicente is the municipality next to El Nido. It has a newly opened airport. From Manila, you can fly from Clark to San Vicente Airport.
Via Puerto Princesa Airport. From Manila, there are several cheap flights to Puerto Princesa City, the Palawan capital. From there, there are buses and vans that can take you on a road trip to El Nido. Travel time is five to six hours.
This post focuses on the PUERTO PRINCESA route.
---
WHAT'S COVERED IN THIS GUIDE?
PUERTO PRINCESA AIRPORT TO EL NIDO BY VAN
This is probably the most popular option among tourists because it's slightly faster. If you book in advance, the van can pick you up at the airport and take you straight to El Nido in 5-6 hours.
Here are the companies offering this service:
There are a lot more van companies plying the Puerto Princesa-El Nido route, but the four above are the most prominent.
Travel time is usually 5-6 hours. Based on experience, these vans are fast. That's both a good thing and a bad thing. I sometimes find myself saying a silent prayer in the middle of the journey. And I'm not even religious!
Fare is usually between P550 and P600. However, Fort Wally sometimes brings the cost down to P450 when they have a promo. Locals usually get a discount.
Some of these vans don't leave until they're full. But it doesn't take that long these days.
DayTripper charges more. At P875-P975 per trip, DayTripper goes the extra mile by picking up and dropping off passengers in front of their hotel, instead of the terminal. They are also known for their excellent service (with seatbelts!), and they only need 5 passengers to go.
All van journeys stop halfway for a quick restroom and snack break.
---
PUERTO PRINCESA TO EL NIDO BY BUS
The bus is another option. It's my preferred option, actually. Buses are more comfortable now than before, more comfortable than the vans (at least in my opinion). Wider legroom, cooler temperature, and just bigger breathing space overall. Haha. The downside: it's slower, taking 6-7 hours. And there are fewer journeys per day. But if you're not in a big hurry, it's a great option.
To travel to El Nido by bus, you must first make your way to San Jose Terminal!
PUERTO PRINCESA AIRPORT TO SAN JOSE TERMINAL
Walk to the gate of the airport.
Hail a tricycle and ask to be taken to San Jose Terminal. Fare is P120 per ride. Split the cost if you're a group. Alternatively, you can take a trike+jeepney combo, which is cheaper. But since I'm guessing you have heavy bags in tow, just go straight to the San Jose Terminal.
Board a bus to El Nido.
SAN JOSE TERMINAL TO EL NIDO
You have two bus companies to choose from: RoRo Bus and Cherry Bus.
RoRo Bus
Ordinary: P290
Airconditioned: P380
Operating hours: 5am-9pm
Frequency: Every 2 hours
Cherry Bus
Ordinary: P385
Airconditioned: P480
Operating hours: 4am-10pm
Frequency: Every 2 hours
Both buses will make several stops along the way to pick up more passengers, the longest will be in Roxas.
The bus will terminate at the station in El Nido. From there, you can take a tricycle to your hotel or resort. Fare is P50.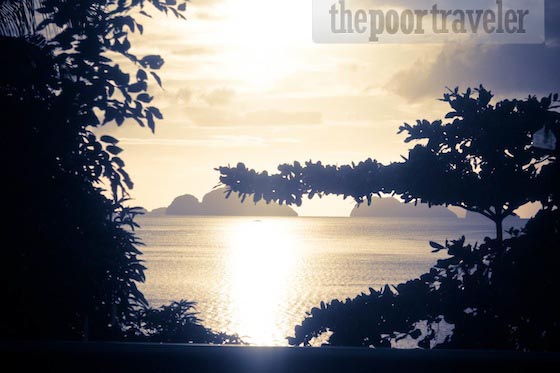 If you're on the left side of the van like I was, you'll have a great view of the sea and other islets playing hide and seek with you as trees cover and reveal them every now and then. It was a fantastic experience having a glimpse of what was in store for us!
---
Arriving in El Nido
The first thing I noticed was the imposing limestone cliffs surrounding the quiet town. While our driver was helping us with our bags, I was busy falling in love with this giant wall-mountain as though it was etched by the gods. The holes in the wall were not flaws but signs of life as birds flew in and out of them like little children running around at a playground.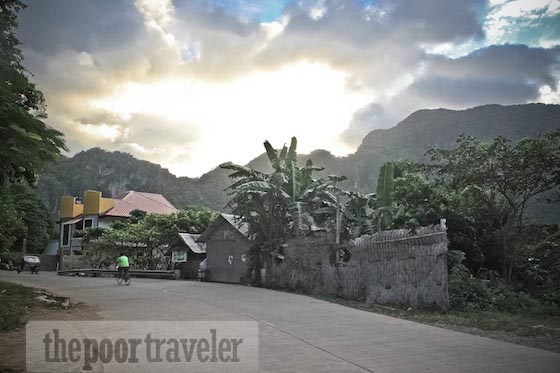 As soon as we got our things, we were approached by tricycle drivers who offered to take us to our hotel.
"It has started," I said as I stared at this giant cliff towering above me. The break that I had always wanted, "It has started."
---
Top Hotels and Resorts in El Nido
As scored by Agoda customers.