They were the first to speak. "Where are you from?" asked the gentleman.
"We're from Manila," Leo, one of my friends answered. "How about you?"
"We're from Denmark," said the lady.
They were Rene and Kate. He's a surgeon, and she's an anthropologist. They had been traveling around the Philippines for almost a month at the time. El Nido was their last stop, not counting Manila.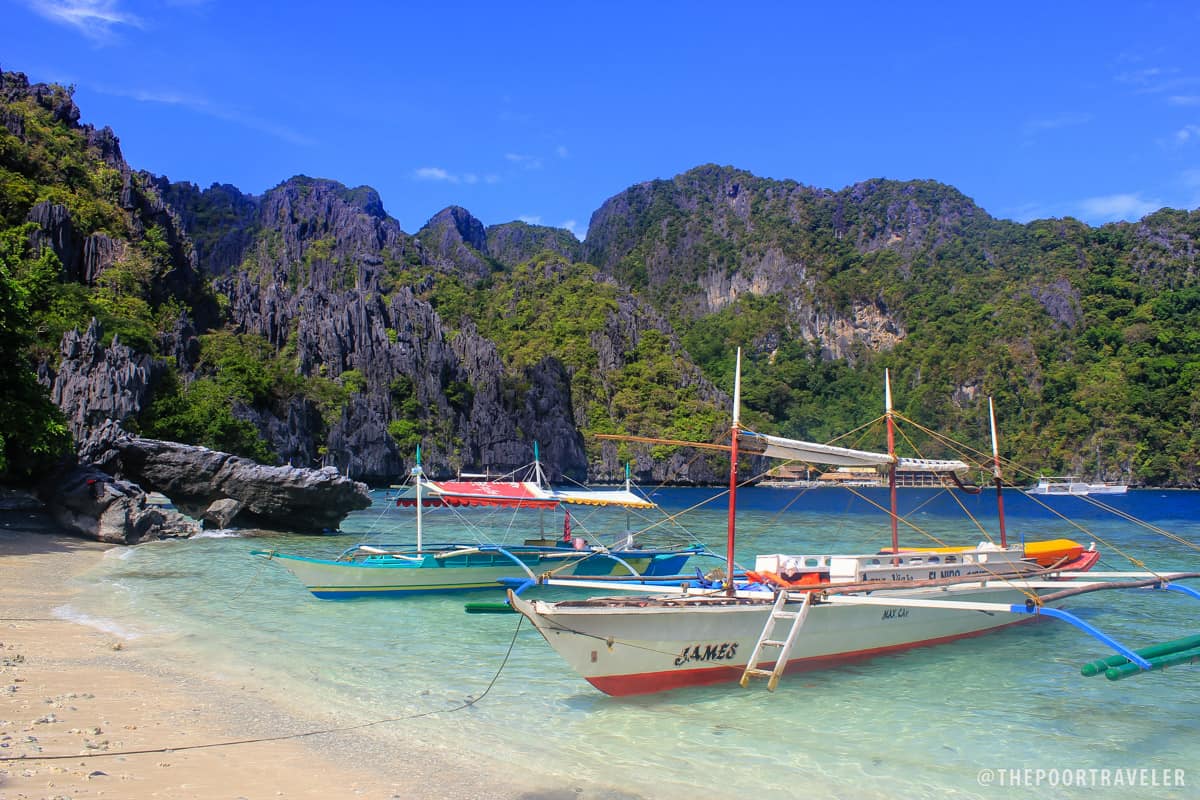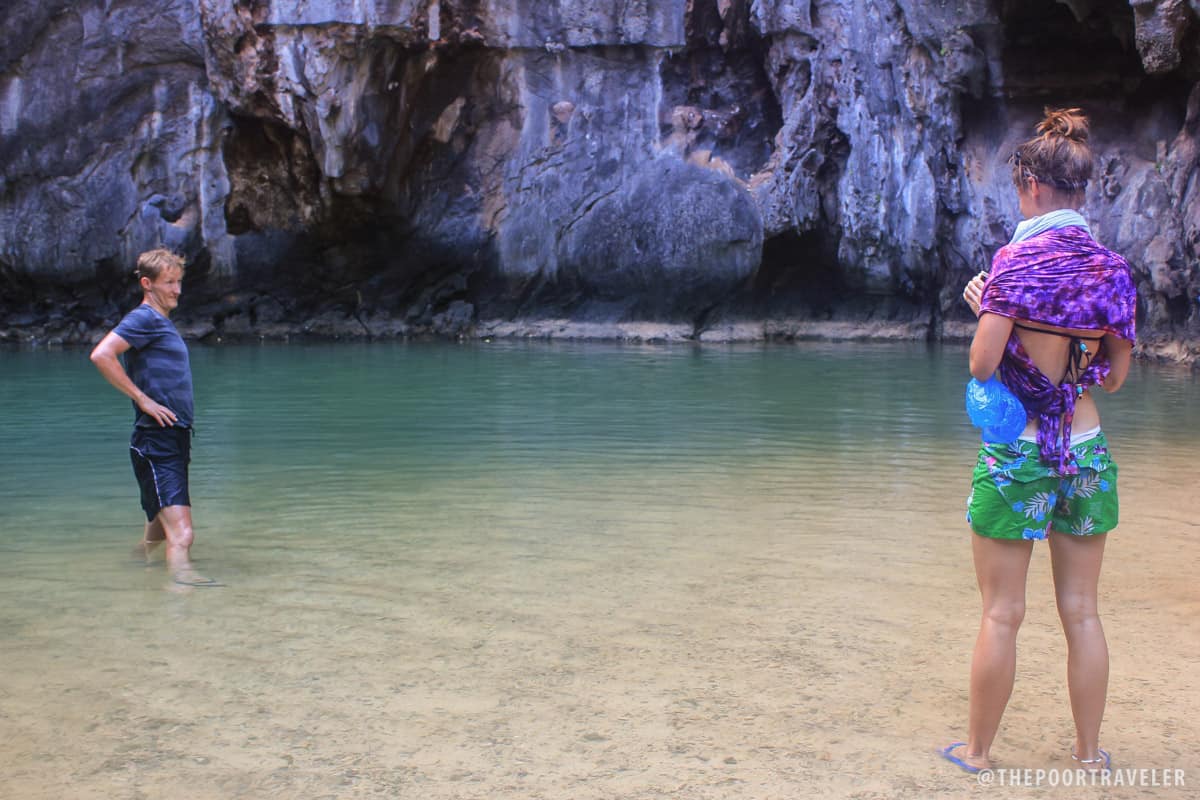 "Are you a couple?" asked Leo.
"Yes, yes," said Kate. "We've been together for three years."
"Oh, getting married soon, I bet?" added Leo.
And then there was silence. Awkward silence.
It was a long, painful moment, and no one said anything. We just looked at one another. "Oh Leo," said Ayn, another friend of mine. "Stop asking uncomfortable questions!"
At that point, our boatmen announced that our lunch was ready. Saved by the boatmen!
We had been sharing the boat with Kate and Rene, our new Danish friends, but it wasn't until we were lazing at Payong-Payong beach, waiting for lunch, that we started a conversation. As our boatmen prepared lunch and after we introduced ourselves, we finally had time to talk about where we were.
Payong-Payong Beach is one of the many white sand beaches of Miniloc Island. Like most beaches in El Nido, it is also dotted with limestone cliffs, although not as tall as the others. Still, it was totally comforting to stay under their shade. On one side of the beach, the waves rolled more gently. On the other, they were stronger and more violent. Although we all went swimming at one point, most of our time was spent sitting on the sand, admiring the surroundings, and exchanging stories. It's always nice to make new friends especially on a trip.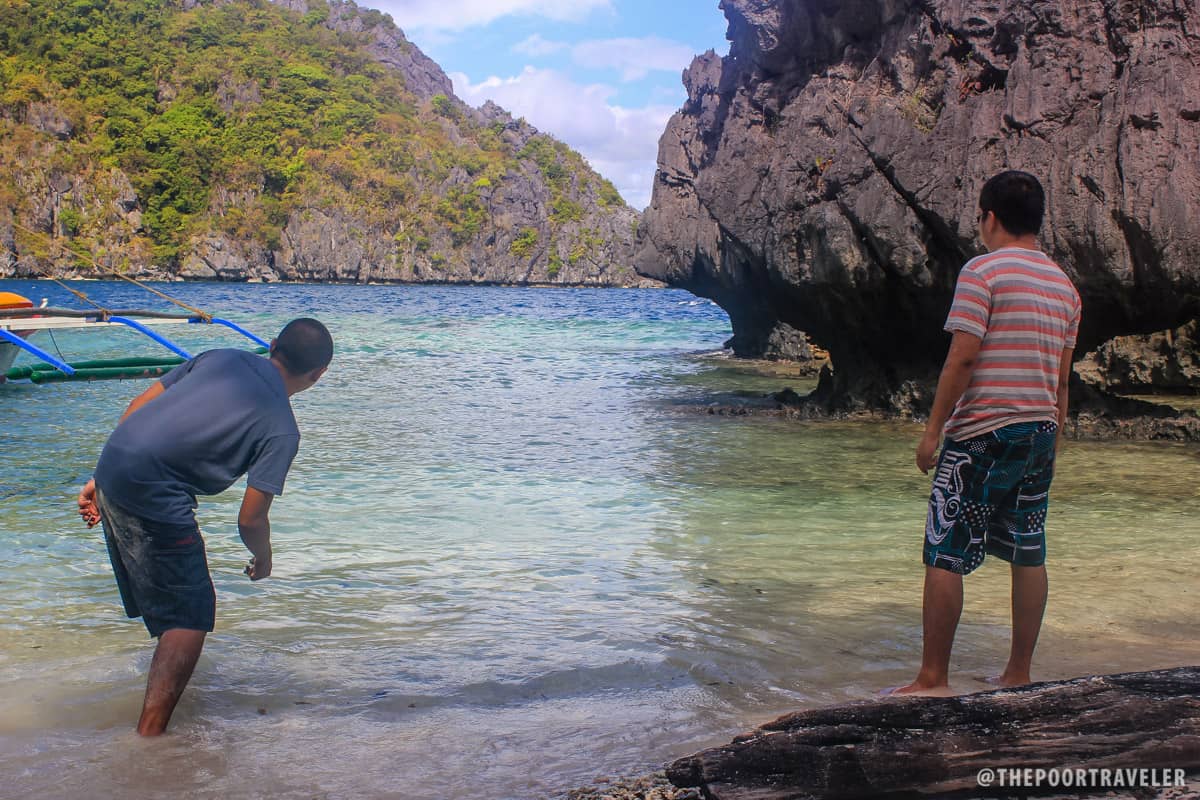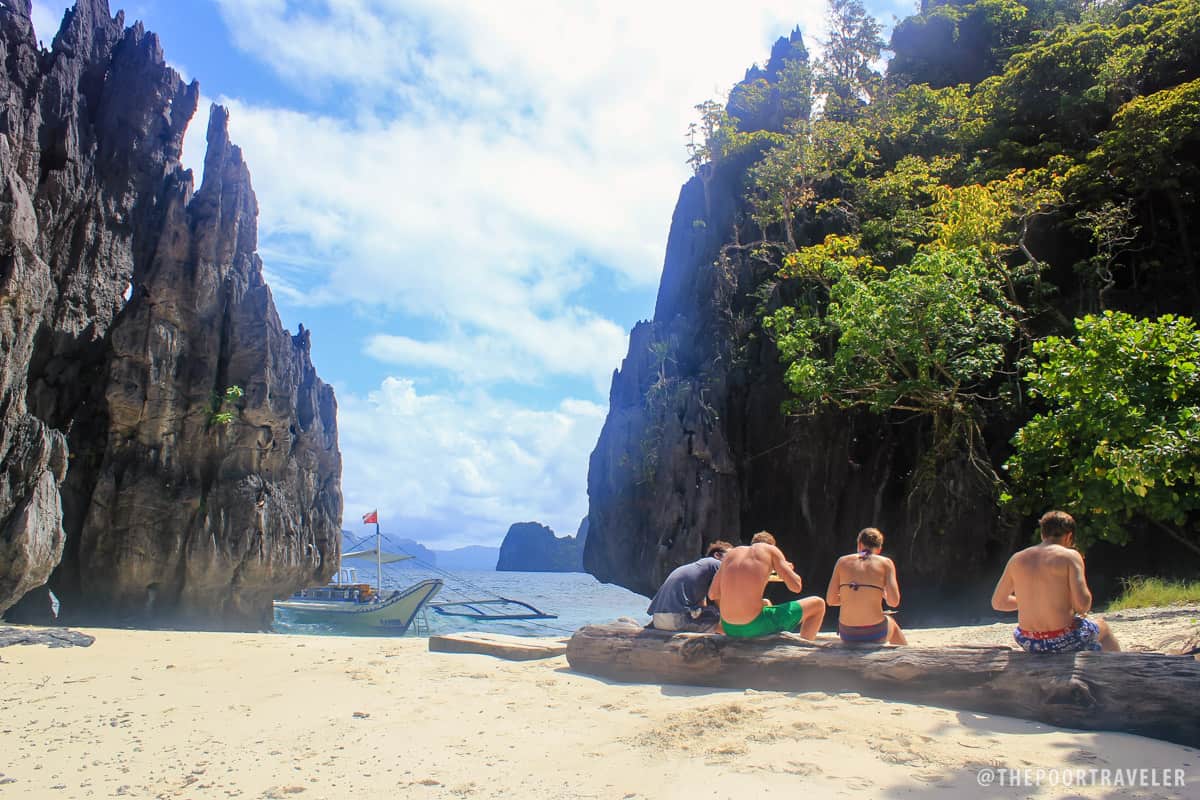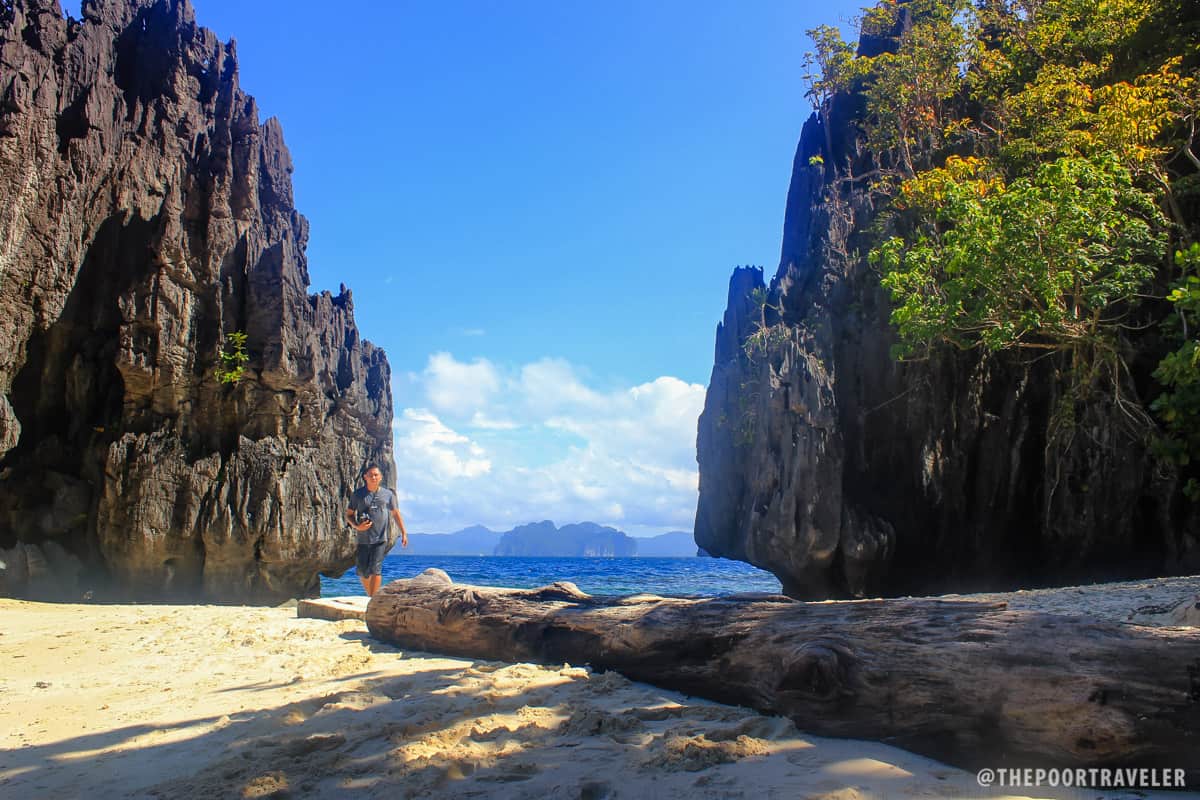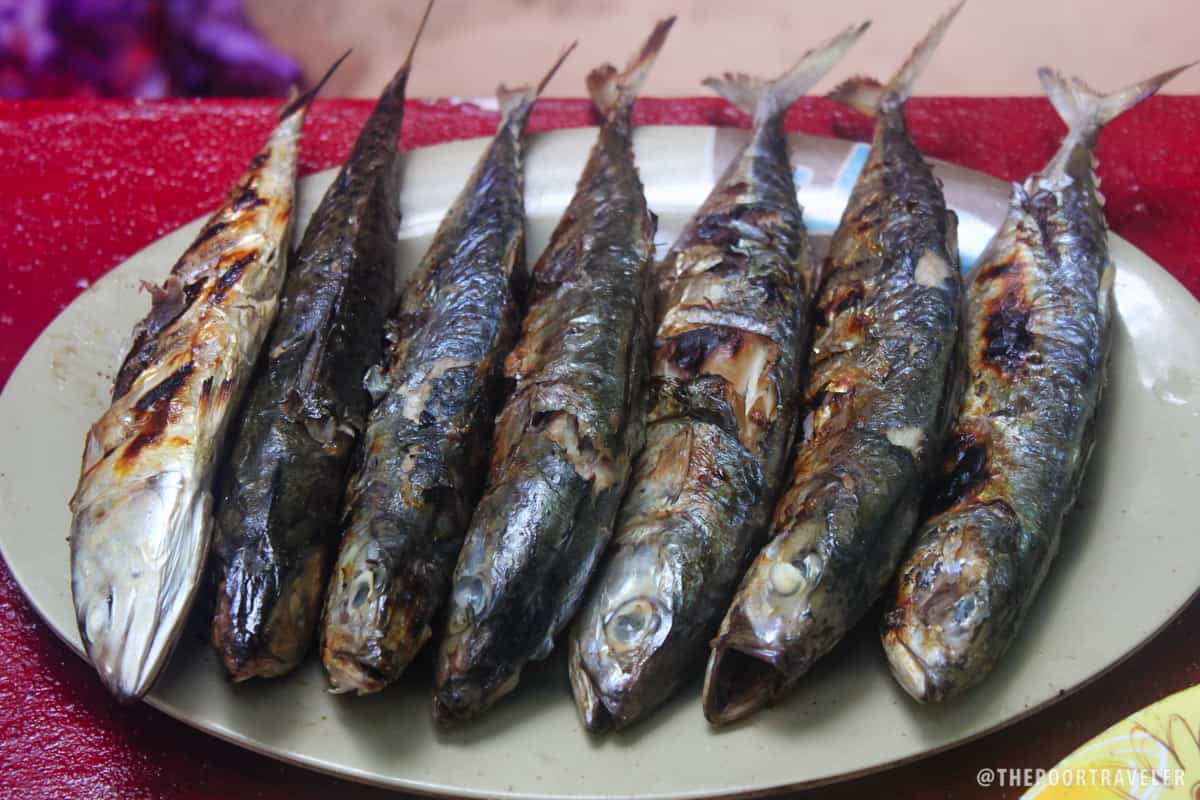 Just like the day before, our lunch was composed mainly of grilled food, prepared at the beach. We had grilled fish, grilled chicken, ensaladang talong, cucumbers, tomatoes, and bananas. As expected, there was too much food for everyone but we somehow managed to devour everything.
We sat on one of the rocks on the other side of the beach and just let the strong waves play with our feet.
"You're very lucky," Kate said to us. "You have a beautiful country."
Yes, we do.
Update (August 24, 2013): Rene and Kate have finally tied the knot! Congrats to them!
Posted: 2012 • 3 • 11
---
WHAT'S COVERED IN THIS GUIDE?
Top Budget Hotels and Resorts in El Nido
As scored by Agoda customers.