From where I stood, I could see the sun paint the clouds pink as it began to kiss the horizon. The Poor Traveler was walking with friends to the beach and our excitement was just overflowing with each step towards the shore. As the sound of the waves stammering the name of the sea got louder, the thought of watching the sunset in El Nido gave me chills. It wasn't long until I realized that it was not going to happen. One of the cliffs along Bacuit Bay was blocking the sun. Still, we sat on the sand and glued our eyes to the skies as blue turned to pink.
The El Nido Town Proper lies along El Nido Bay, next to Bacuit Bay, which is dotted with several islands that create a stunning view. I had been to many popular beaches in the country and many times I got bothered by boatmen offering tours and rides. It didn't happen in El Nido. We were just there watching the sea and the skies and the sand, and enjoying our time. This beach is part of Barangay Buena Suerte, one of the four villages that make up the town's poblacion.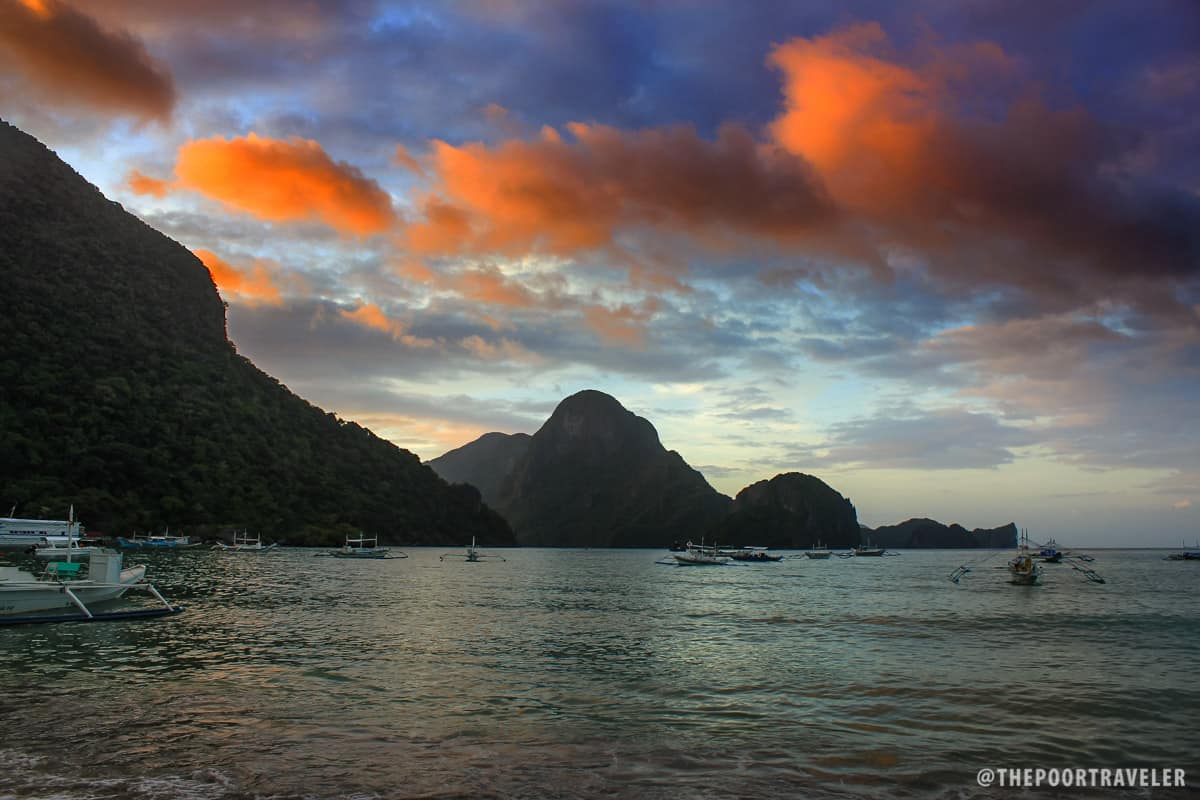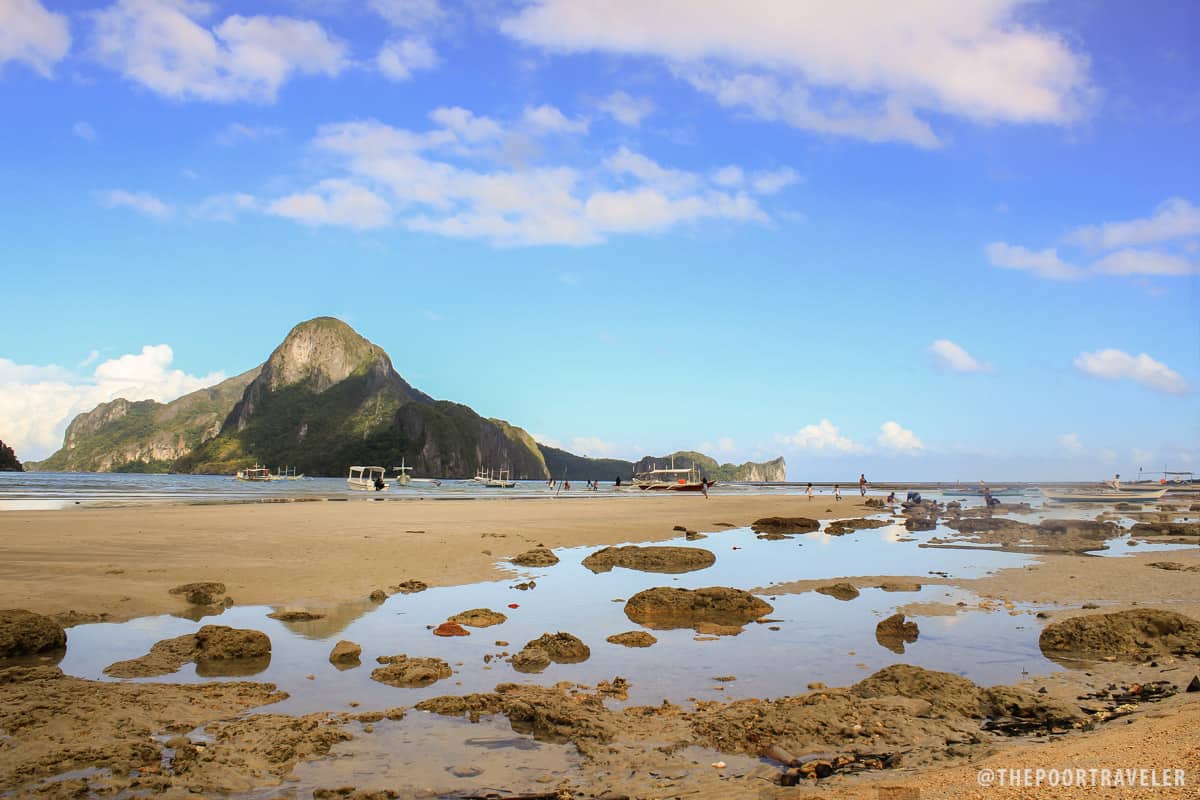 While the sun was starting to call it a night, I removed my slippers and felt the sand and the waves on my feet. The sand was not as fine or white as that on Panglao Island in Bohol or Boracay but it was good enough for a tourist wanting to bond with nature. The view alone made me want to move to El Nido for good. It was that beautiful. As it started to get dark, we decided to walk and look for hostels where we could spend the next couple of nights.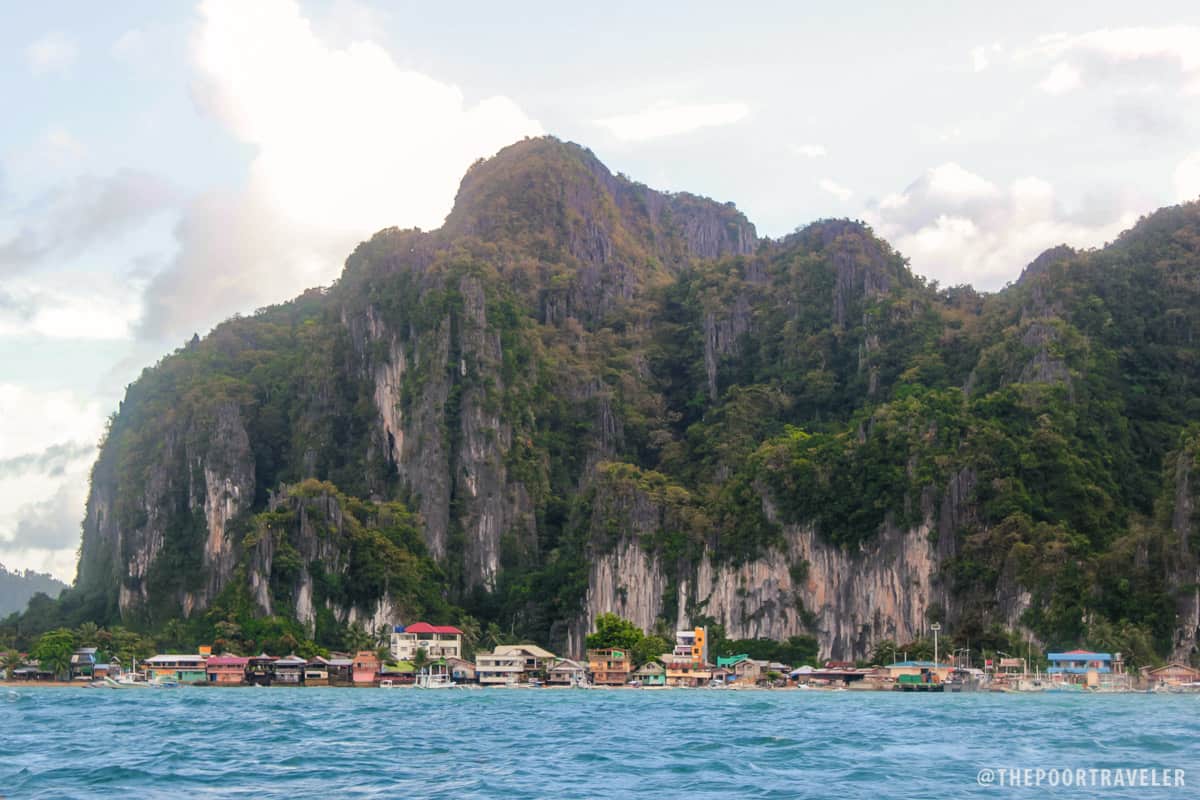 From the shore, we got a good glimpse of beachfront hotels/hostels. Many times we stopped and inquired. We skipped the others as we knew they were too costly for us just by looking at them.
The view of the nearby islands added to the ambiance of the restaurants lined up along the bay. Tables were set up on the beach in some areas. Candles were lit. Music were turned on.
As we checked out one restaurant after another, we realized that most of the customers in the area were foreigners. In fact, we found ourselves the only Filipino tourists wherever we went. European words — English, Danish, German, French — filled the air.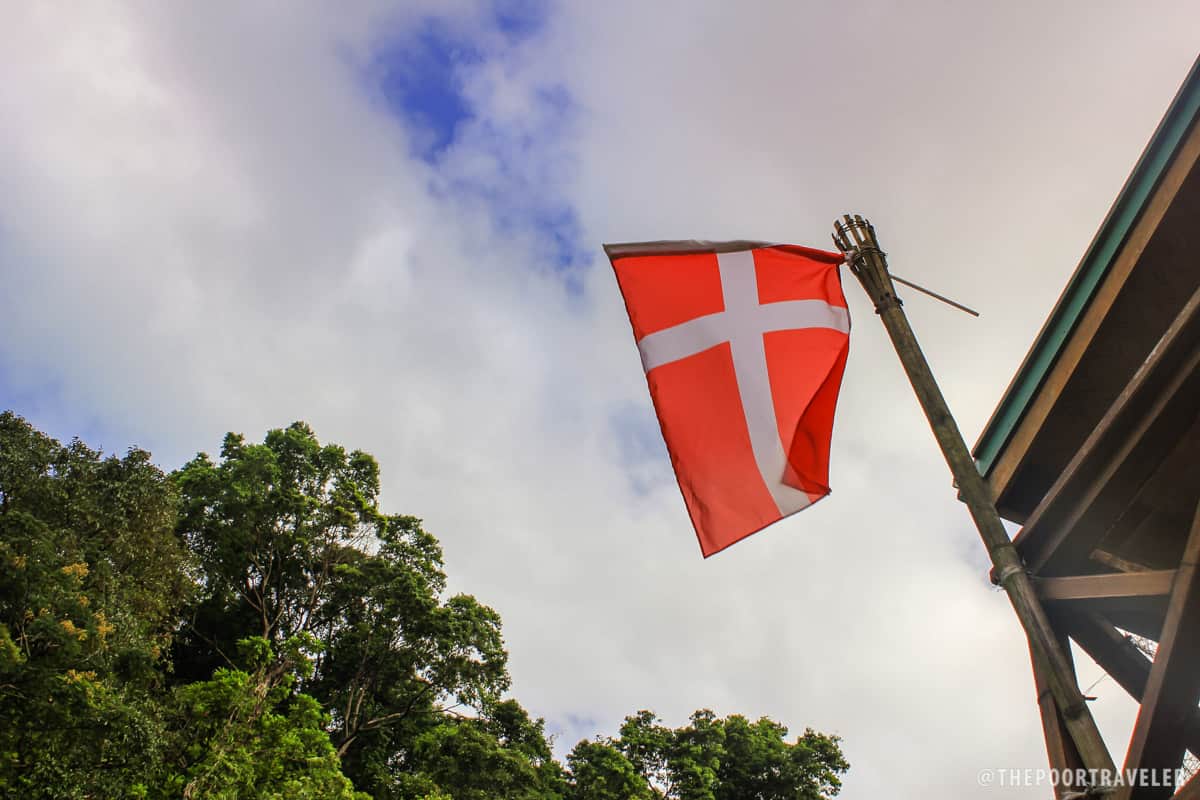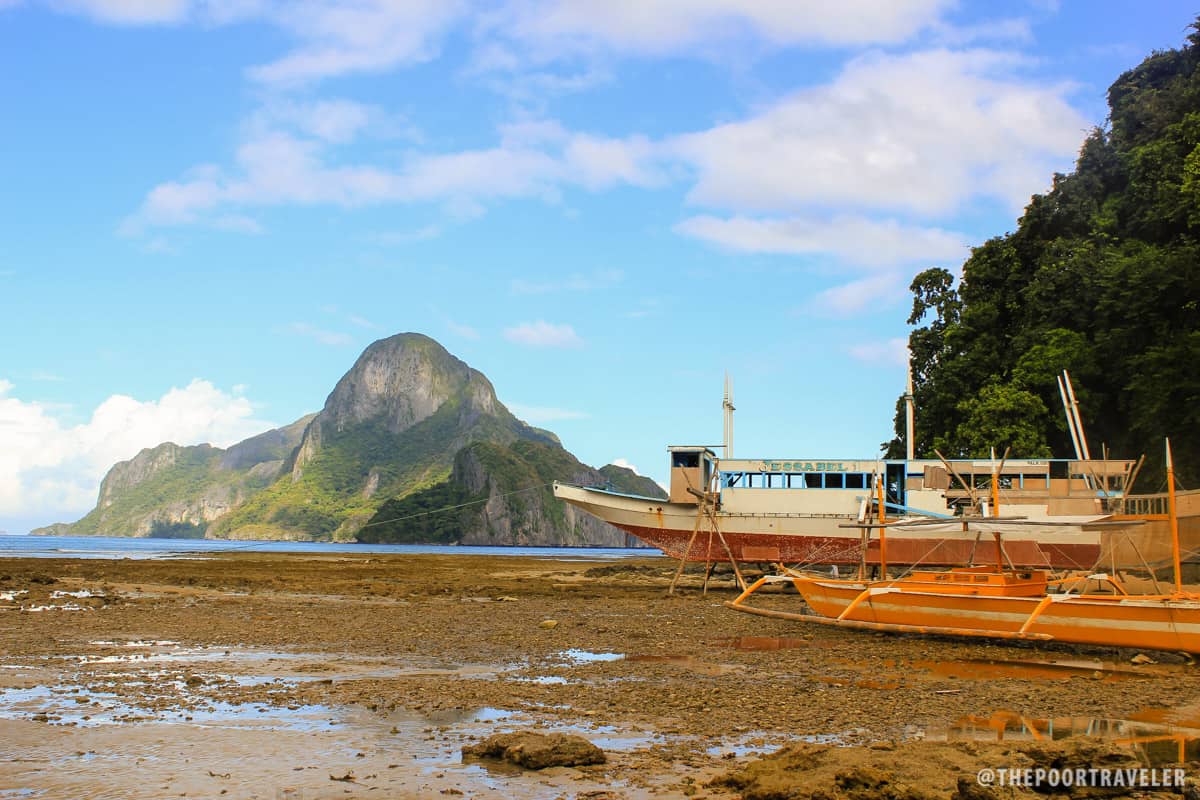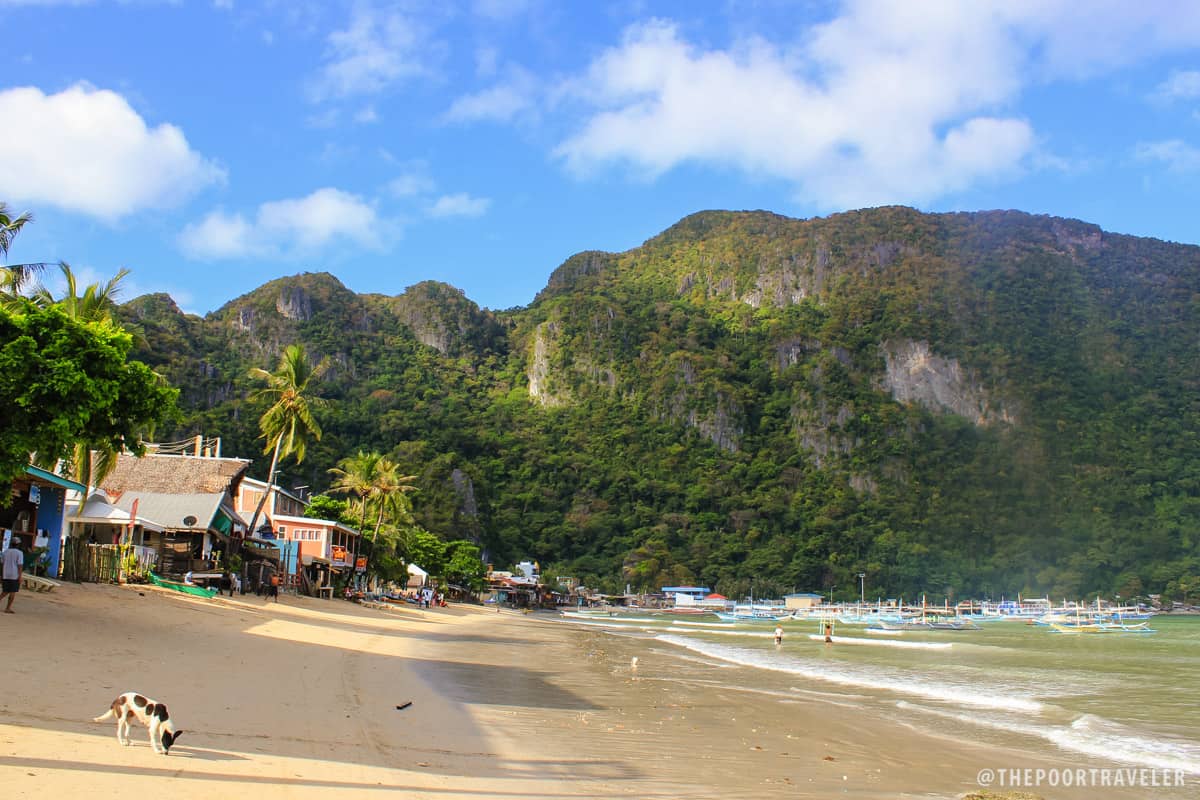 When we reached the farthest restaurant where the flag of Denmark danced with the wind, we decided it was time to pick the place to have dinner at. We walked back a few steps to another restaurant and sat at a table behind a chalkboard with Happy Hour written on it. Tonight, we shall eat and drink and get drunk. And we shall get lost in the familiar yet strangely foreign embrace of El Nido as the pink skies get swallowed by the dark.

More Tips on YouTube ⬇️⬇️⬇️