El Nido, apparently, has many secrets.
We thought the Secret Beach of Matinloc Island (Tour C) was the only concealed beach that we were gonna set foot on in this trip. But Miniloc Island has a secret, too. After exploring the Big and Small Lagoons, and having lunch at Payong-Payong Beach, Tour A continued and led us to a paradise made of limestone. It was a surreal experience approaching this hard, spiky karst world. It was like we entered another world — a world where "ugly" is either banned or non-existent.
To our right were magnificent cliffs that, as we passed by, slowly revealed a white, sparkling beach that harbors coconut trees. The cliffs were like open arms, inviting us to come nearer and see what the island had to offer.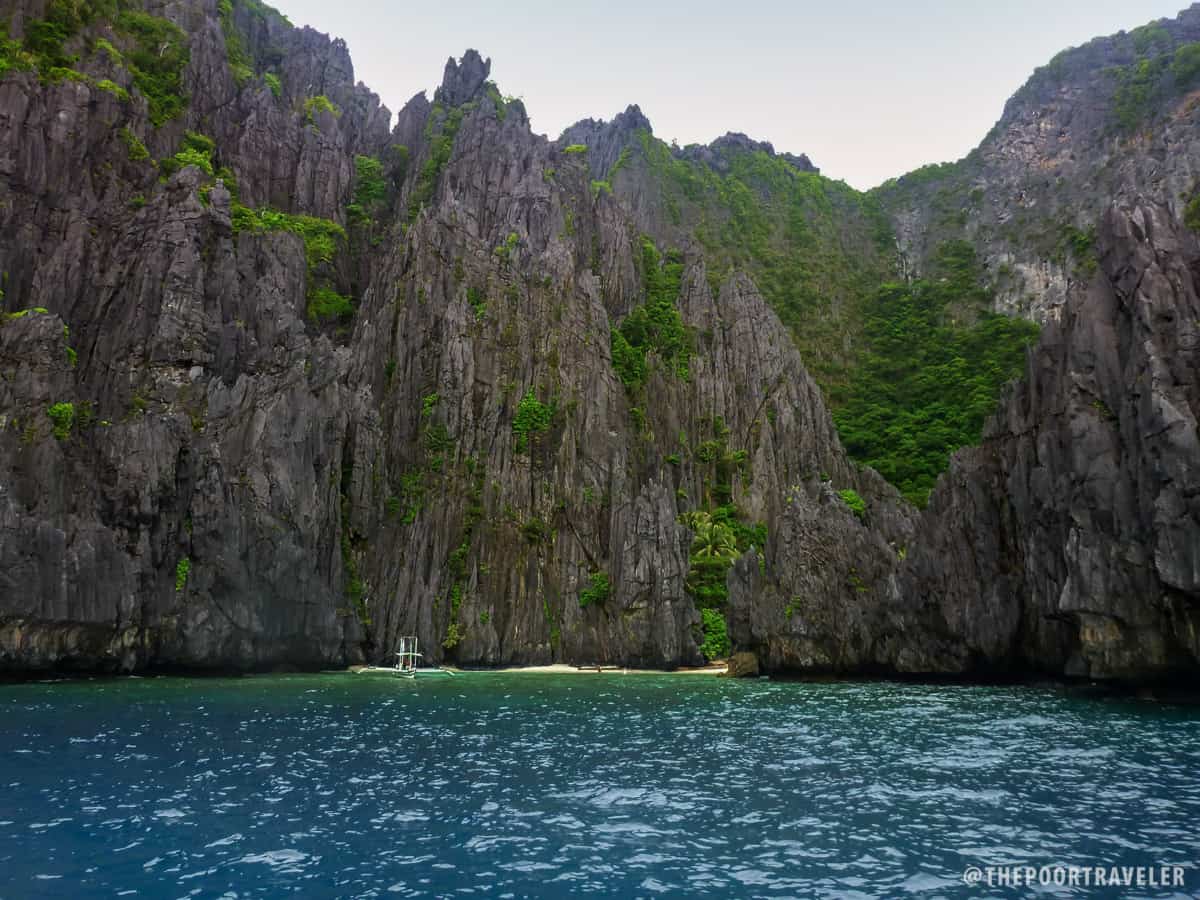 When our boat finally docked, our attention was drawn to a little opening in one of the cliffs to our left. It was a huge wall with a tiny hole. And that hole, my friends, was the entrance to the Secret Lagoon, also known as Hidden Lagoon, of Miniloc Island. All along, we thought the Secret Lagoon was the beach behind the giant rocks to our right. Apparently, there's another world behind the karst rocks on the other side, so hidden that I had to twist my body like a pretzel to get there.
Fortunately, the opening was above the water so we didn't have to swim through it. We just had to crawl into the Secret Lagoon. Note also that the water leading to the lagoon was shallow so you need to be extra careful with the rocks and corals.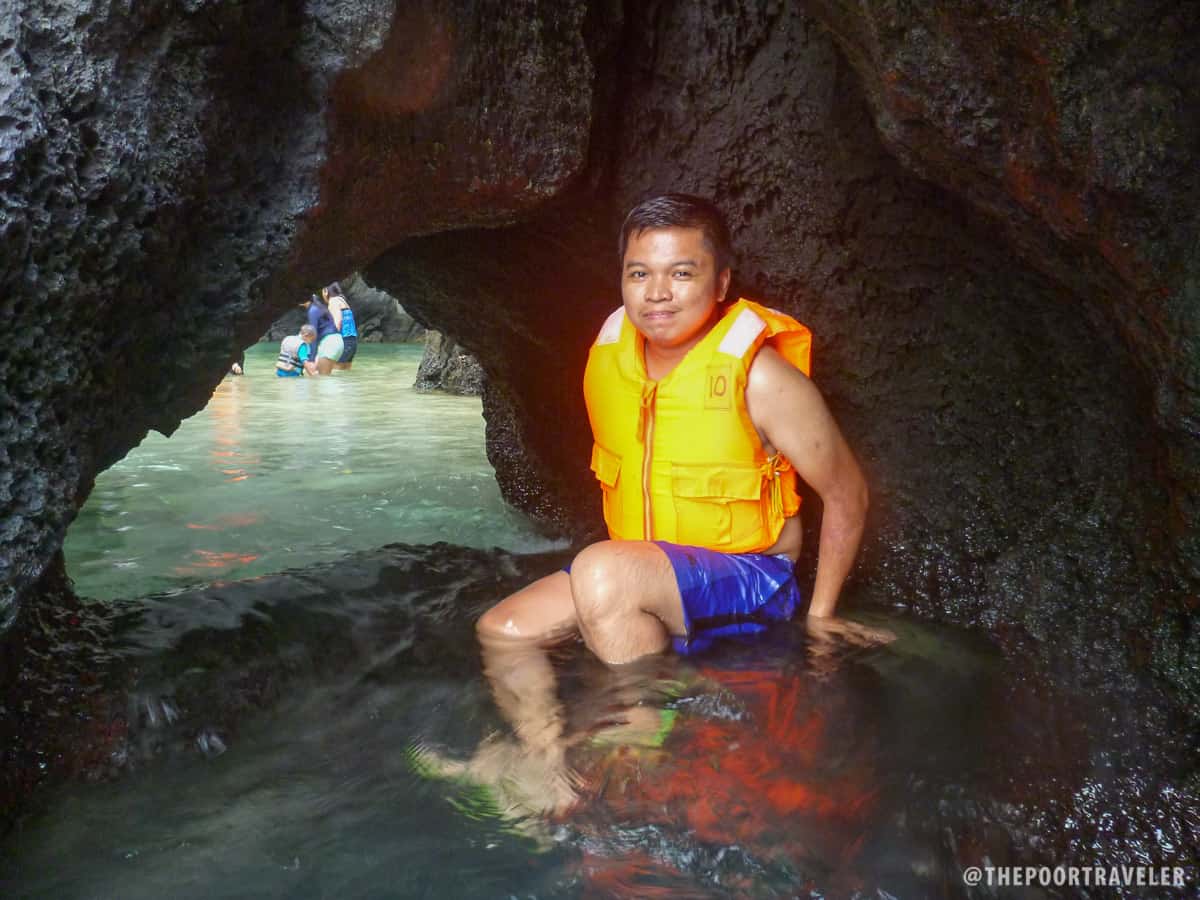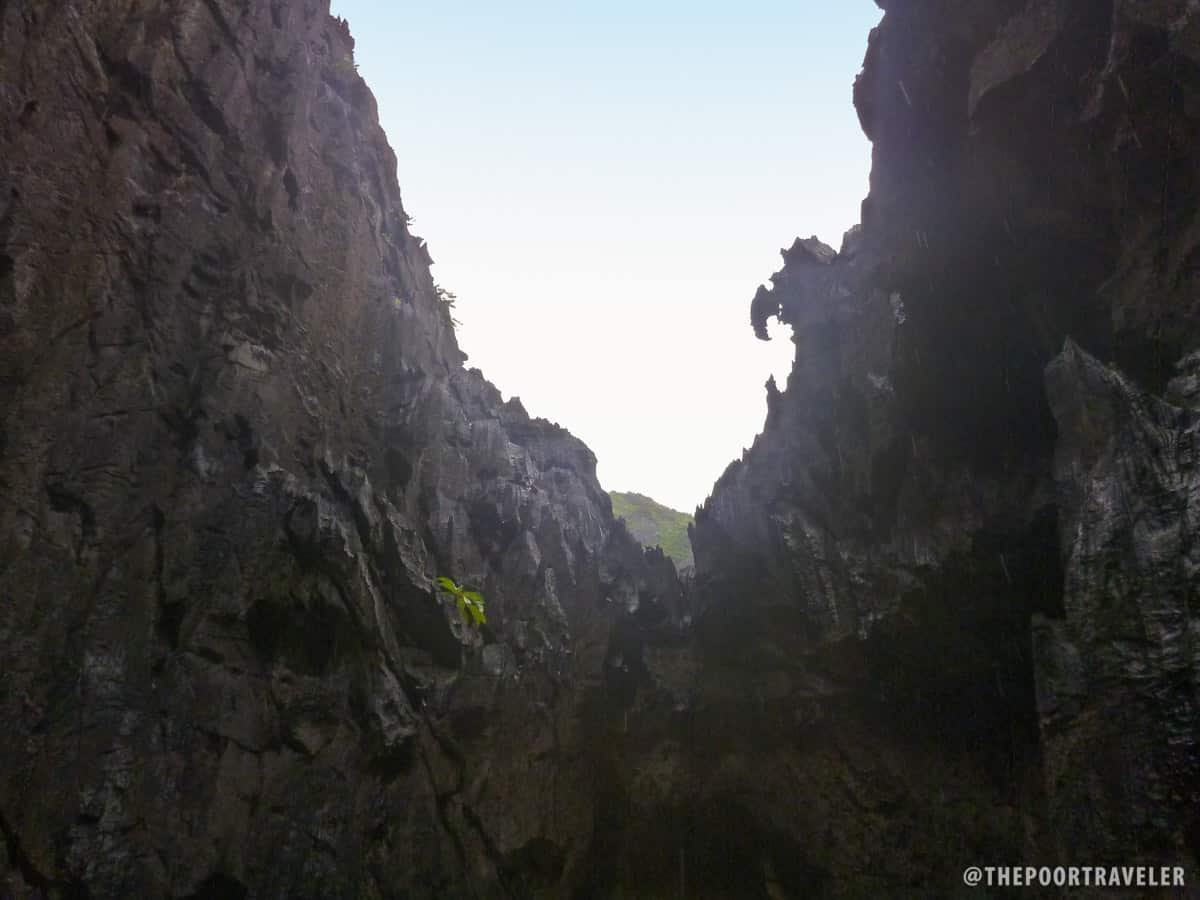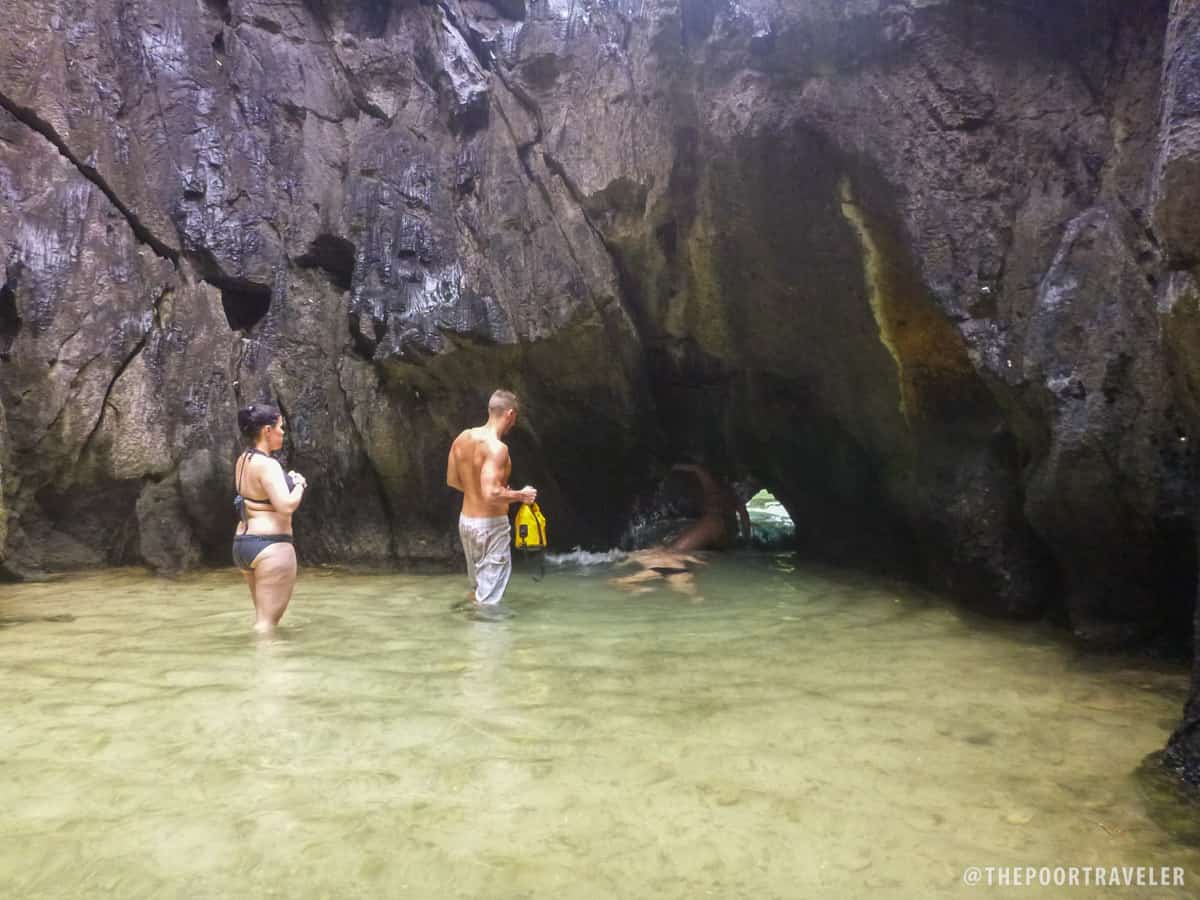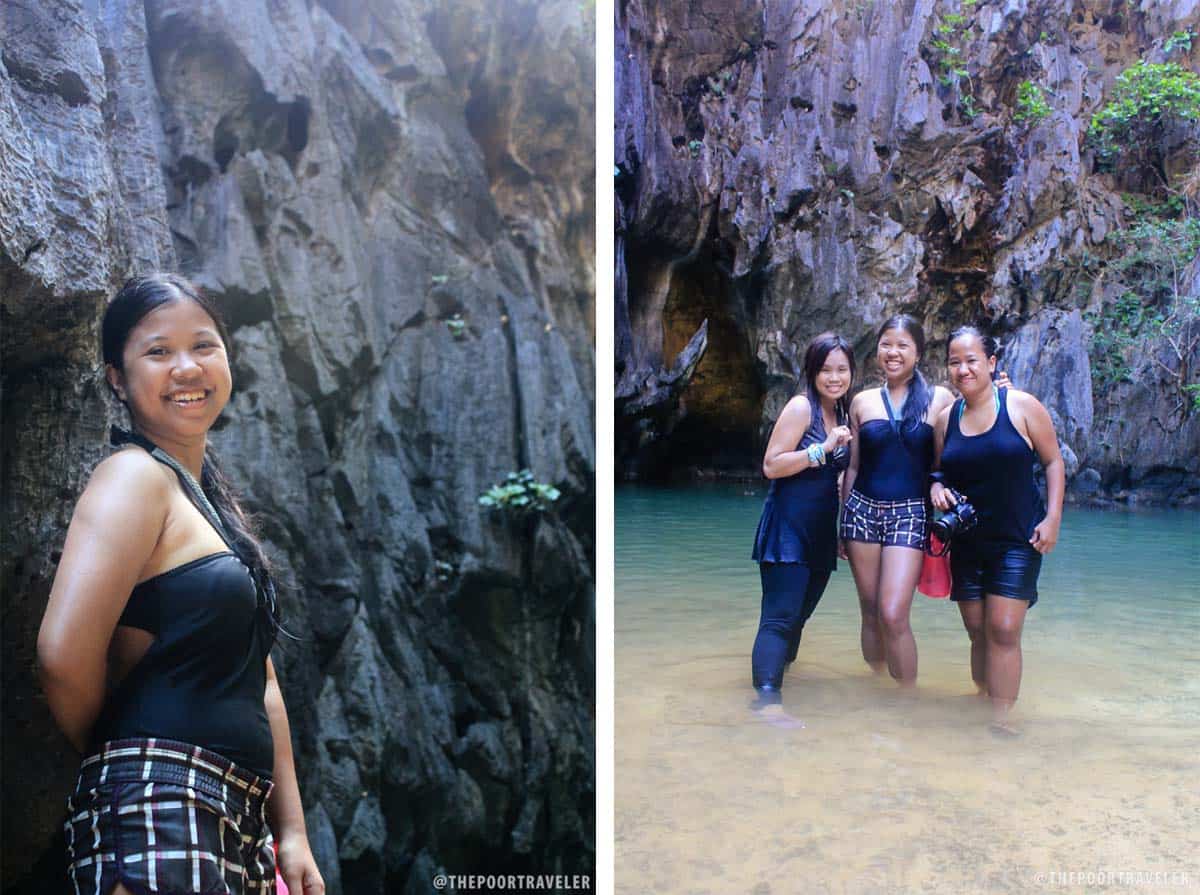 The Secret Lagoon was much smaller than the Secret Beach. The temperature inside was much cooler because it is constantly in the shadows of the limestone cliffs enclosing it.
Although the water inside looked shallow, our boatmen warned us that it gets deeper as you go farther so we did not dare.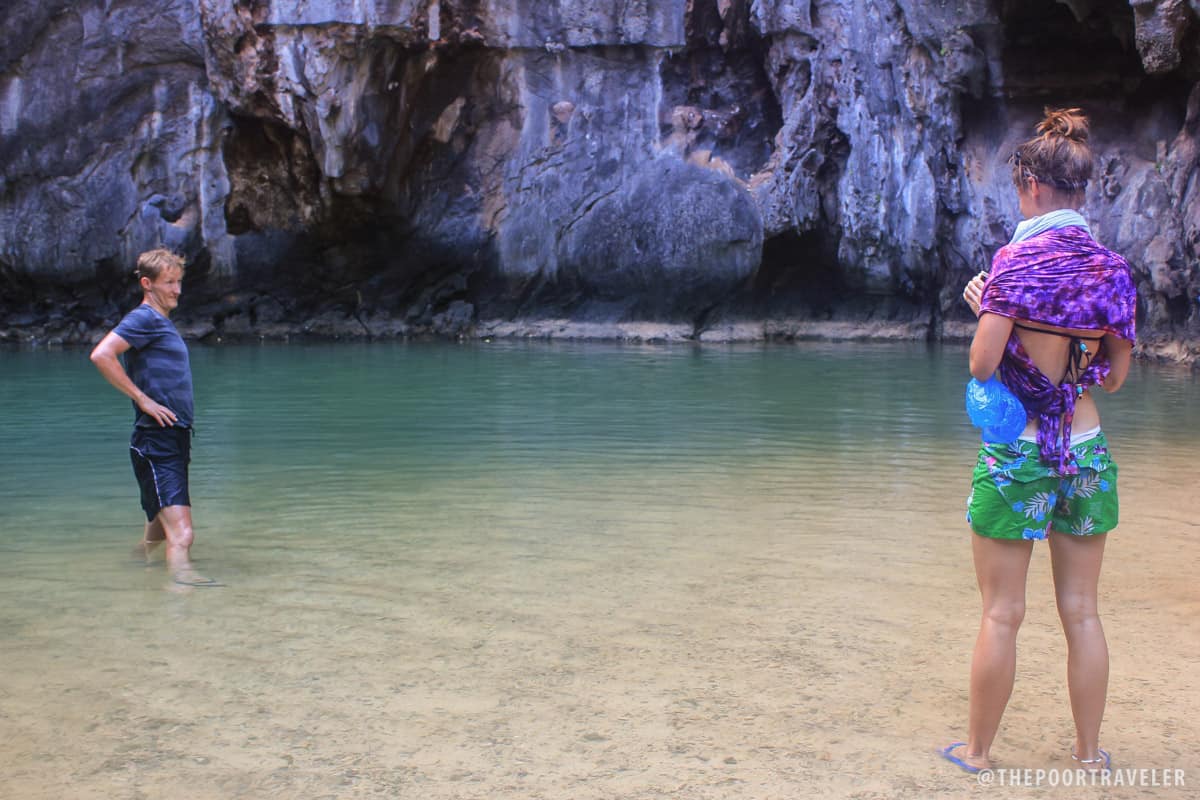 Our Danish friends Rene and Kate were having a blast camwhoring. They kept on raving about the beauty of the Philippines and how they wish to be back and how we were so lucky to be living in a country that is overflowing with wonders.
We stayed at the Secret Lagoon for over 30 minutes before we called it quits and moved on to our next destination, ready as ever for more secrets.
Posted: 2012 • 3 • 12
---
WHAT'S COVERED IN THIS GUIDE?
Top Budget Hotels and Resorts in El Nido
As scored by Agoda customers.