With reckless abandon. That's how I described our trip to El Nido in general. Not much planning was involved. We dove into it even though we had not even found a place to stay. And we pushed through with it even though we were in the middle of a very critical season at work. All we wanted was that feeling of peace and some time for ourselves. It was like we abandoned everything we had in the city and jumped into this trip blindly. But it was all worth it.
We began island-hopping on our second day in El Nido. The weather was pleasant and the waves were gentler than usual. We were supposed to do Tour A but noticing how favorable the boating conditions were that day, our boatman politely suggested that we take Tour C first. Tour C islands are farther and getting there take more time so he figured, we could take advantage of the friendly day. We agreed.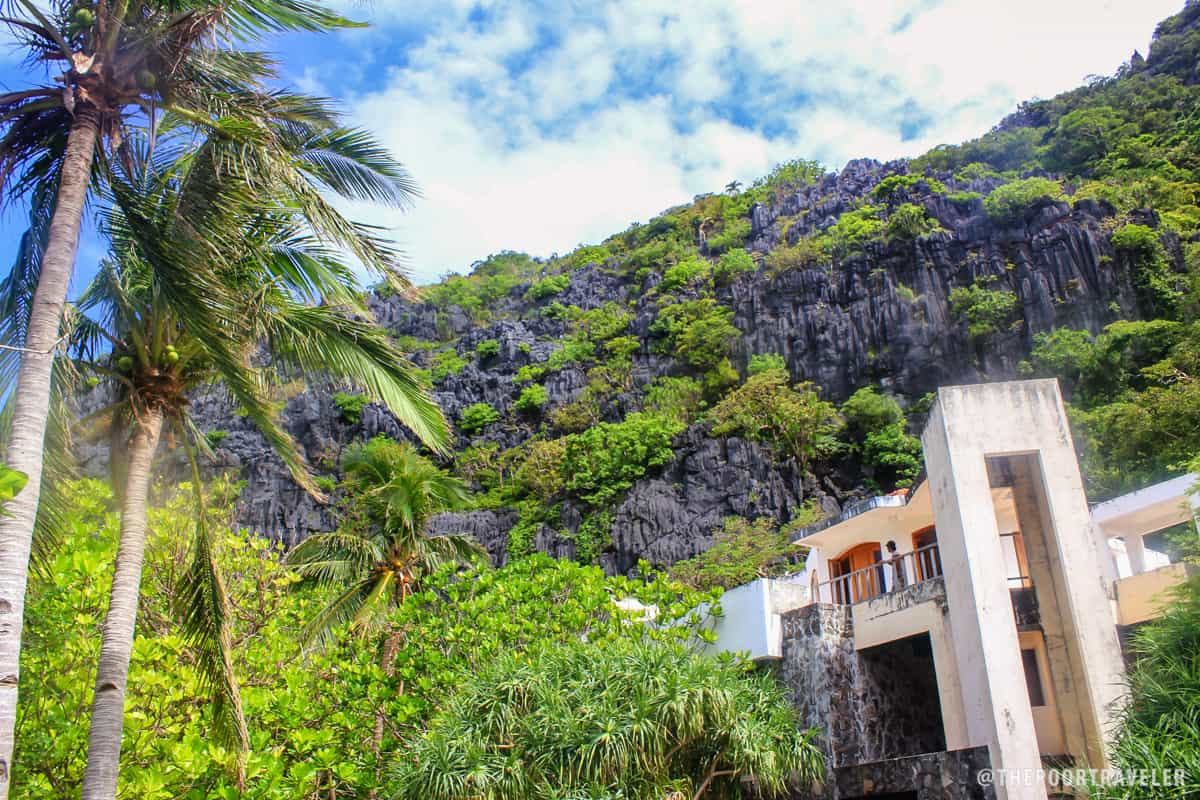 Our first stop was Matinloc Island. It was one of the farther islands from the town proper. On the way there, we passed by several islands and had a sneak peek of what was in store for us in the next few days.
After almost 20 minutes of mingling with the waves and singing Kesha songs with friends, our boat docked on a little white beach where we were greeted by a sculpture of Jesus Christ in a small cave and a concrete gazebo (which reminded me of Greece in an instant).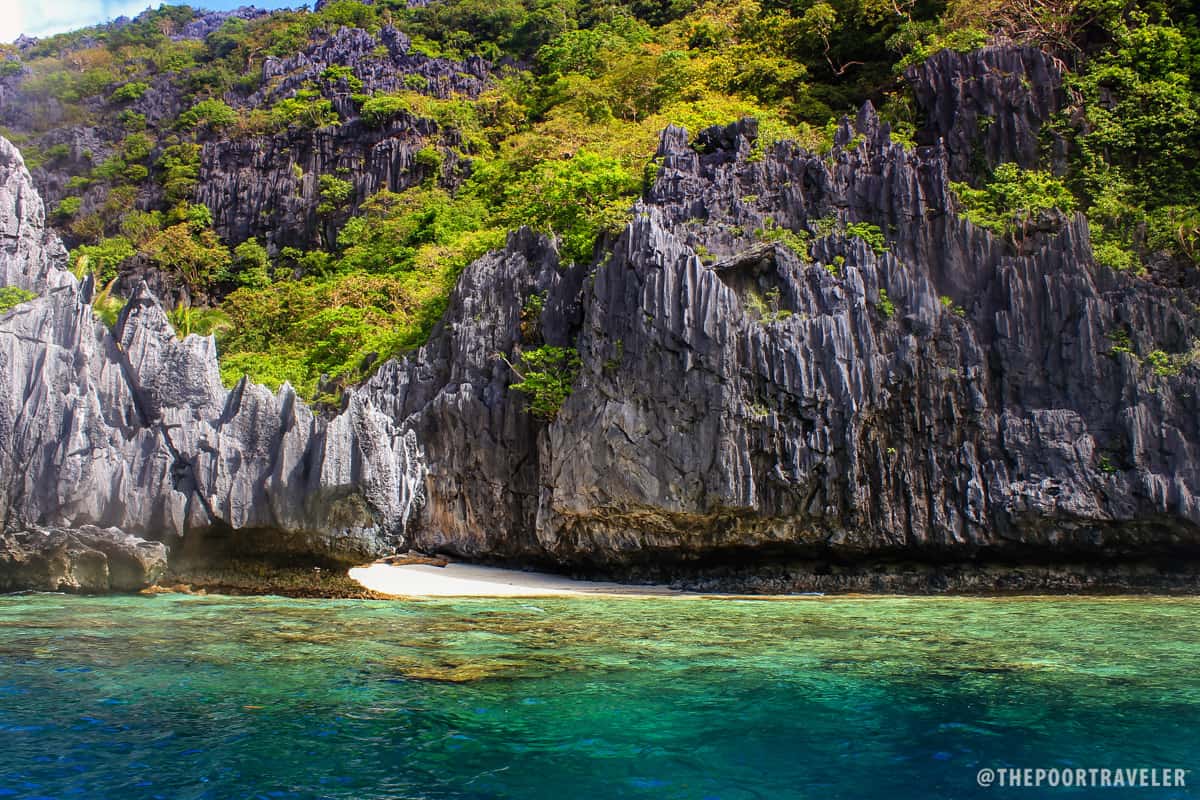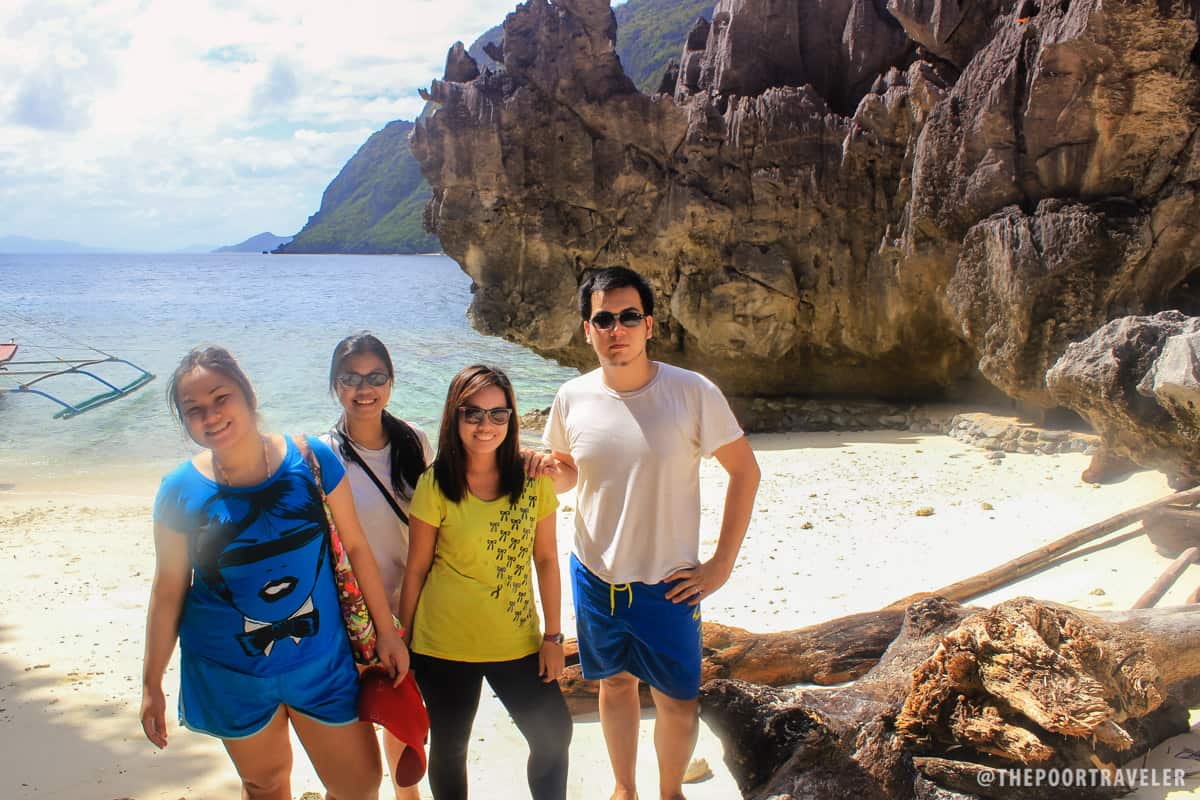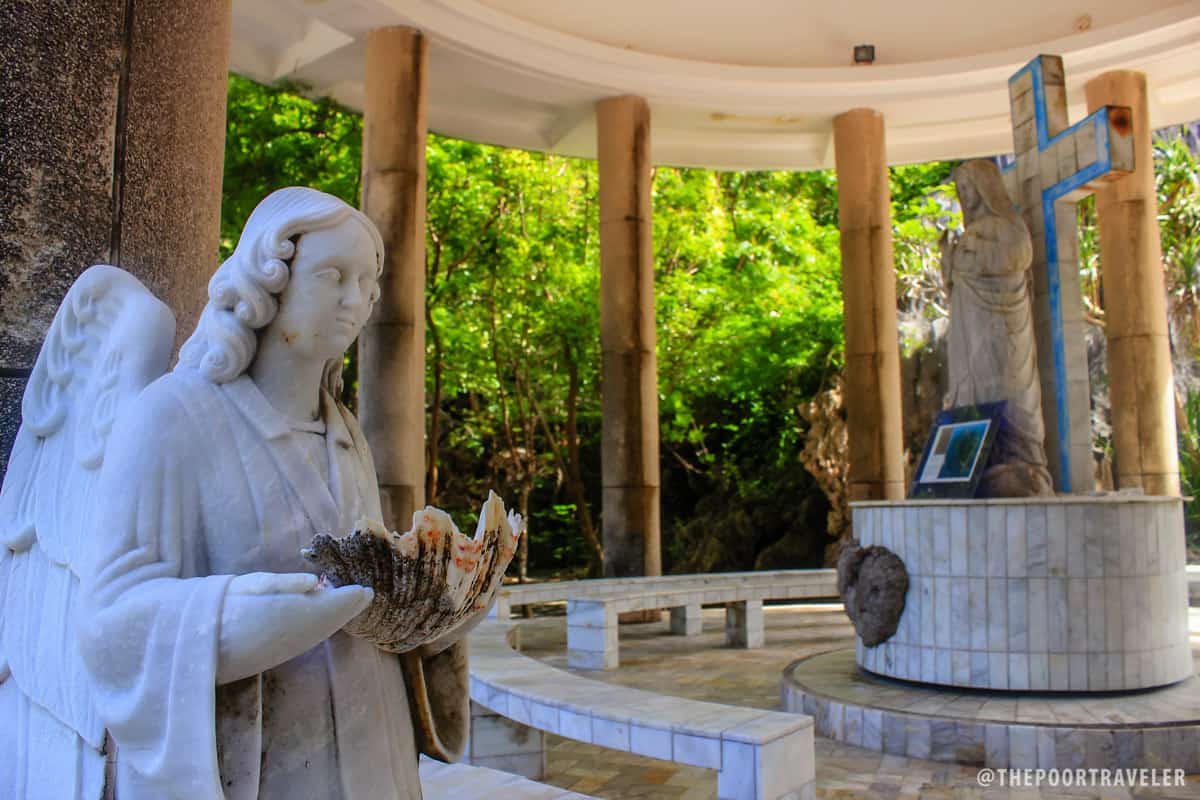 While the rest of the boatmen secured the boat, the lead boatman led us to the left and invited us to climb a limestone cliff standing mightily on the beach. We followed him and we were blown away. The top of the cliff offered a magnificent view of some parts of Matinloc Island and other nearby islands and beaches. From there, we saw the waves rolling, slapping the white shores as other boats sailed by. It was a pleasant feeling. We were the only people in the area and we felt like we owned the place.
Looking up, there was a reminder that this is also a religious, or at least spiritual, place — a cross, standing mightily on the tallest peak of the cliffs. Word of caution, by the way, the cliffs are steep and the rocks are pointed that one wrong move and you'll be in bloody trouble. Watch your steps.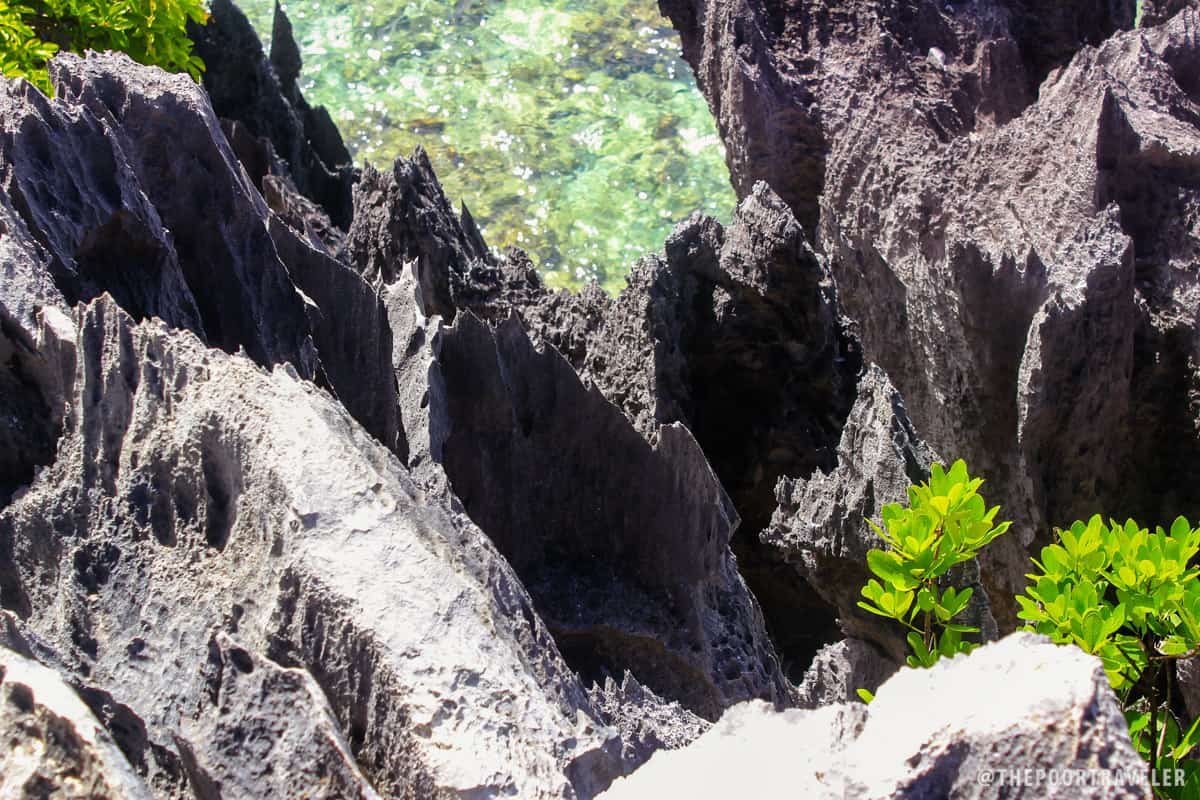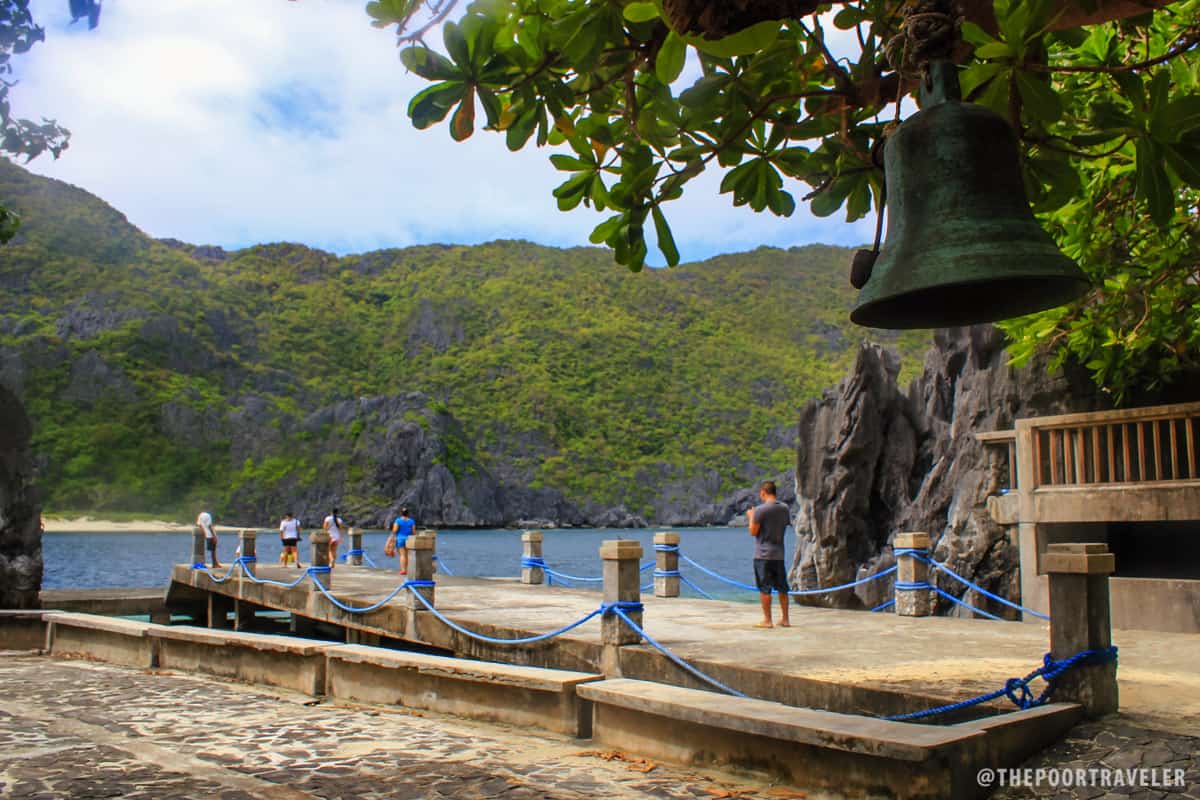 Not far from the base of the cliff was a narrow runway over the water leading to a platform, which reminded me of those old, abandoned ports I see on TV. We were drawn to it like nails swarming around a magnet because at first look, we knew it would be a perfect spot to have a jump shot.
I stayed a little longer on the platform, admiring my surroundings that I didn't realize I was the only one left there. Moments later, I heard my friends called out my name from the building nearby. They were on the second floor terrace and I thought they wanted me to climb up there, too, so I could appreciate the view. Apparently, they just wanted me to take more photos of them. My friends are the greatest.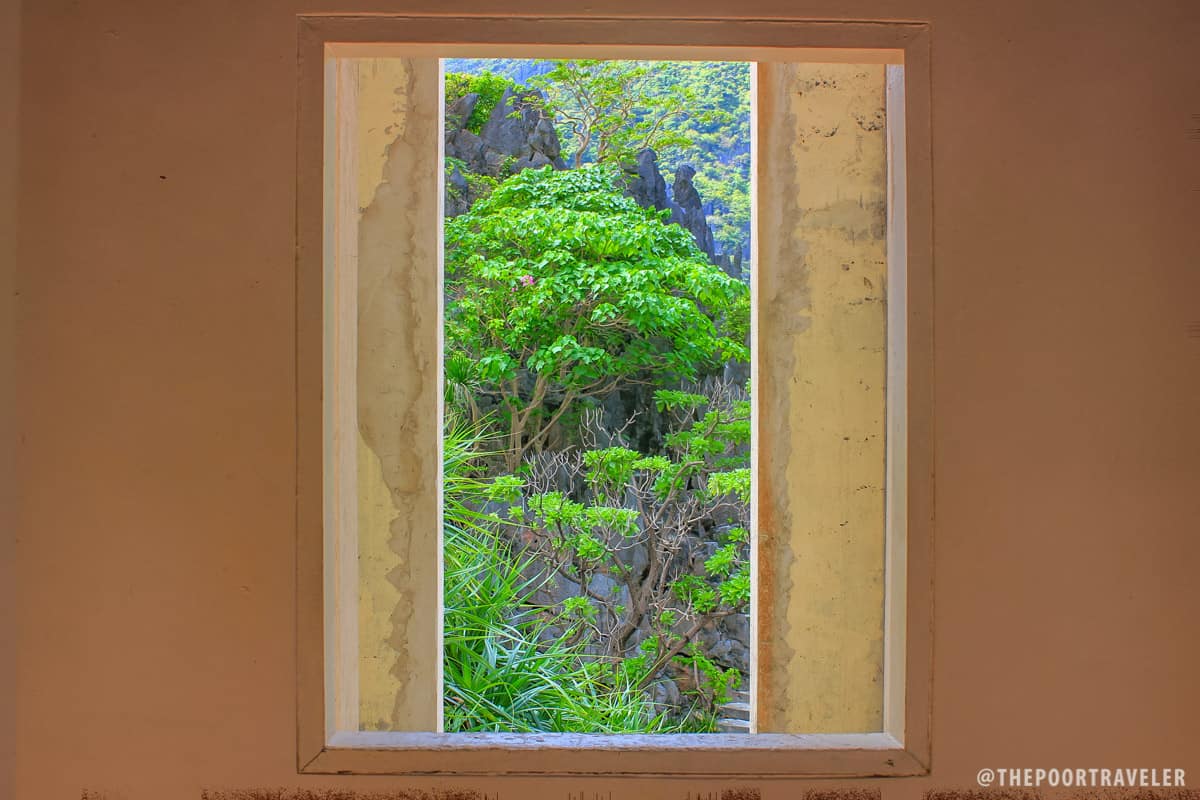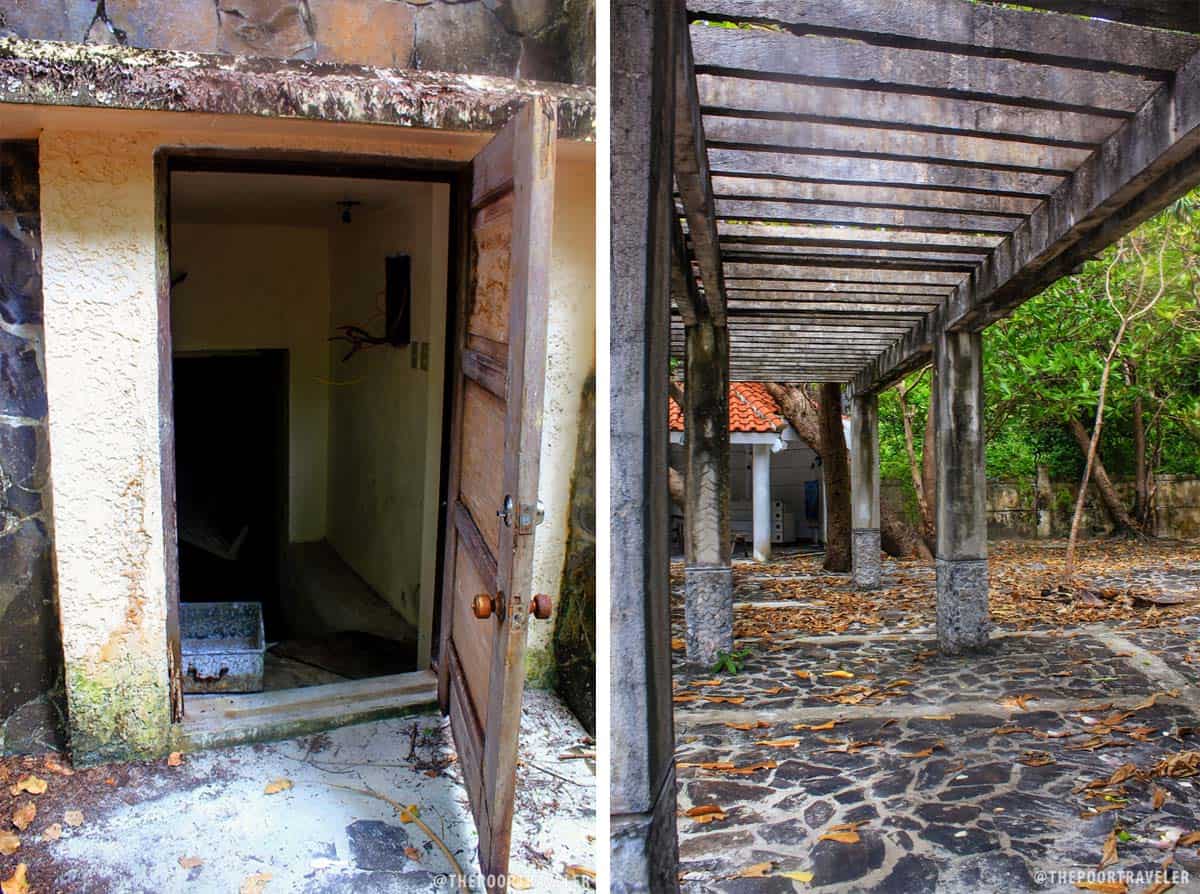 The view of the beaches was fantastic from the second floor of the building. But it wasn't the outside view that got my attention but the inside. It was empty. Other than a couple of couches, nothing much was inside. The first thing that entered my head was, "Hmmmm. It's a perfect location for a suspense thriller."
But yeah, kidding aside, the place is fascinating. I actually loved the idea that it was abandoned because it adds to the overall appeal of the place, especially that it is a shrine. BUT, a big part of me was hoping that the place be functional and be put to good use. Sayang kasi.
"Why is the place empty?" I asked our boatman.
He answered that there used to be a lot of furniture pieces and other items inside but they vanished slowly as time passed. When asked why only the couches were left, he told us grinningly that it was only because an average boat can't carry big couches. We all laughed but it was a sad, why-am-I-laughing kind of laugh. I have no way to verify whether what our boatman told us was true, though.
We stayed another 10 minutes in the place. And while we sat at the gazebo and talked, time passed so fast that we had to abandon the shrine.
---
WHAT'S COVERED IN THIS GUIDE?
Top Budget Hotels and Resorts in El Nido
As scored by Agoda customers.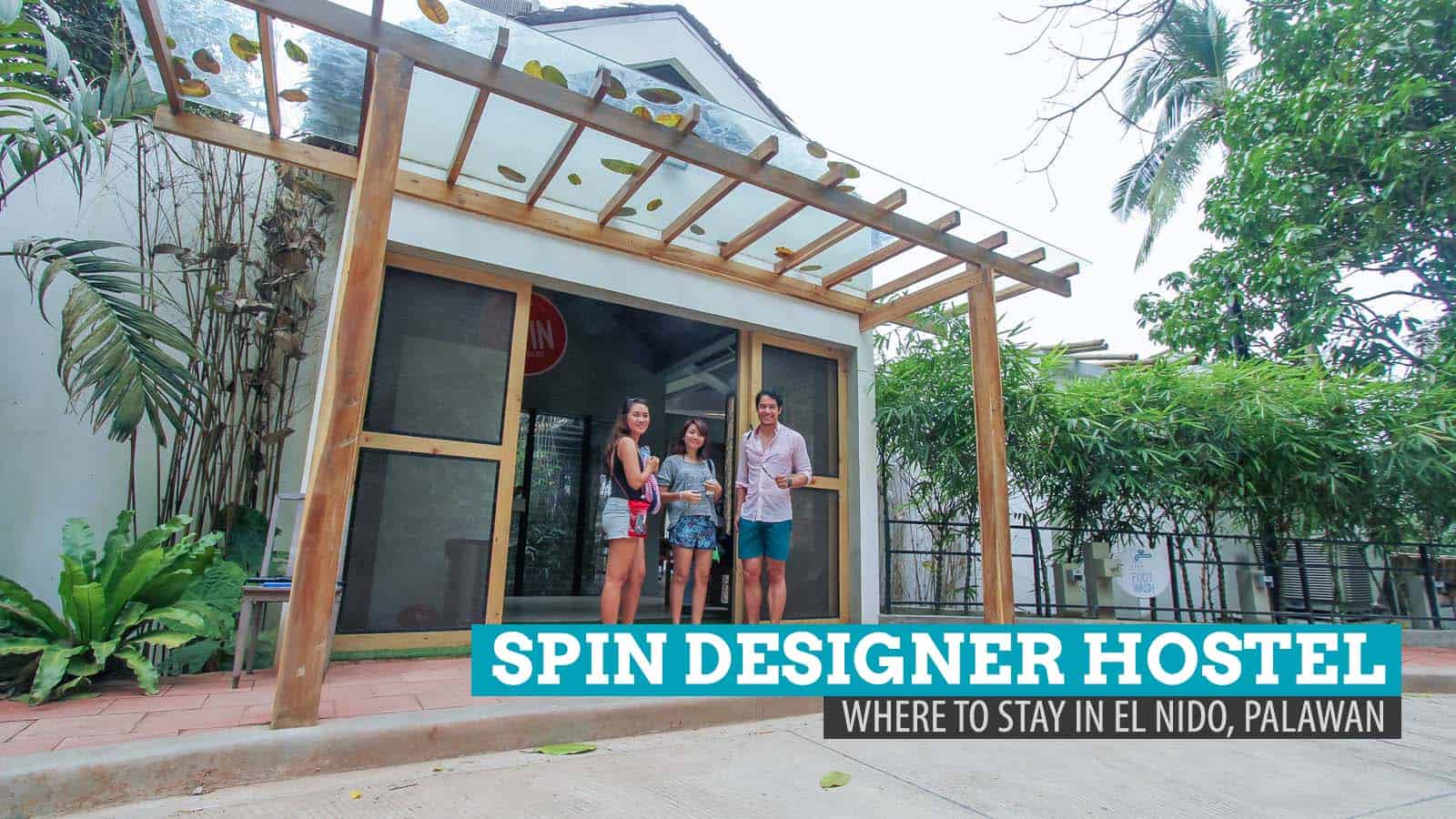 Posted: 2012 • 2 • 11