We were magnetized by the big, bold letters posted in front of a seaside restaurant along Bacuit Bay. It said "Happy Hour." We were just there for dinner but the idea of getting two glasses of cocktail drinks for the price of one was strong enough to add some alcohol in our supposedly sober dinner.
Bacuit Grill Bar and Restaurant is an open-air dining place perfect for those who wish to see the sunset at the bay. It is on the far end of the bay so you might find yourself walking along the beach for quite some time just to get here. Its wooden columns and chairs, bamboo ceiling, and nipa walls and roofs provide that tropical beach ambiance. The sound of the waves rolling made our stay here more relaxing. As darkness fell, candles provided enough light for friendly conversations. I guess that's the strongest appeal of this place — it allows customers to enjoy food without letting them forget that they are on the beach!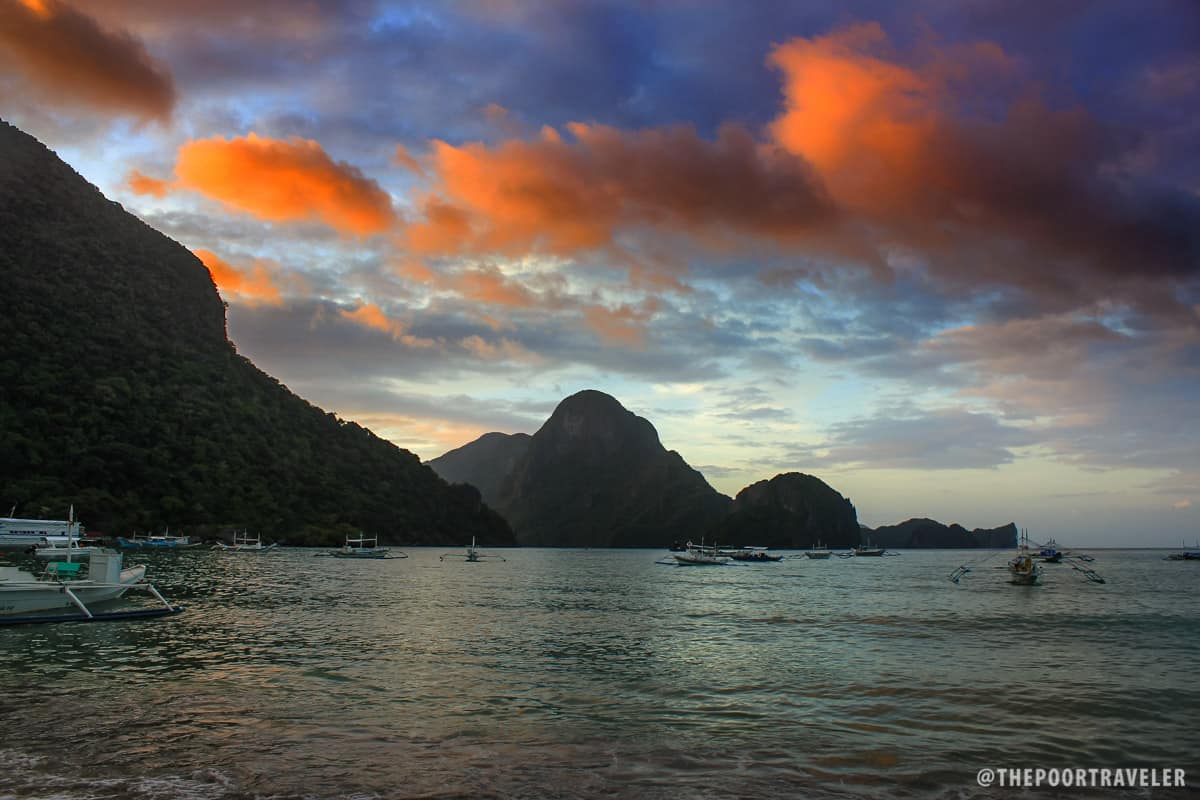 We somehow predicted, while observing other people's orders, that the serving was humongous. While my friends ordered pasta, I had Crab in Sweet and Sour Sauce and rice. As expected, it was big. My blogging buddy and I had to share coz there was no way I could finish that one crab without dying due to high blood pressure. LOL. Besides,  it was really good for 2-3 persons. The sound of the crab's shell as we break them to scoop out the meat was music to us as we were really starved coming from a five-hour trip from Puerto Princesa. The smell assured us that it was fresh — it did not smell malansa. It tasted good, too. I just wished they added something more to the dish. The crab was great but there was nothing special. The sauce was a letdown, too. It actually tasted like it came out of one of those bottles of ready-to-serve sauces.
But on the upside, where can you find a full serving of fresh, delicious crabs for only P190? I'm certainly not complaining. :)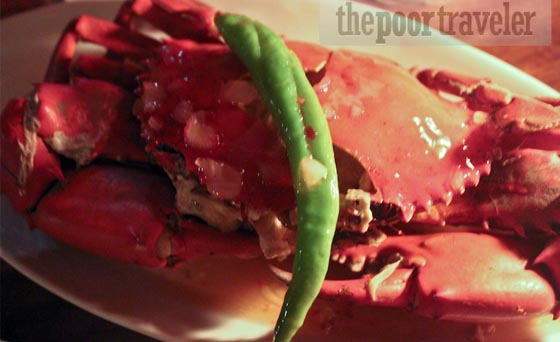 I also had a taste of my friends' pasta dishes (carbonara and meat sauce). They were good. That's all I can say. Nothing special. Tasted exactly what you would expect from an average restaurant. BUT the serving was really big.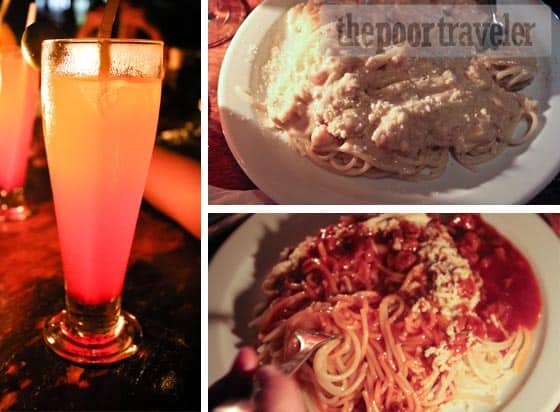 I guess at this point, it is important to note that Bacuit Grill Bar and Resto is more of a bar than a sit-down restaurant. The food is great for the price because they offer generous servings. If dinner is what you want, this will satisfy but not blow you away. But if it's drinks that you're after, maybe it's the place to be. But the real selling point of the place is its excellent, romantic location and ambiance.
---
WHAT'S COVERED IN THIS GUIDE?
Top Budget Hotels and Resorts in El Nido
As scored by Agoda customers.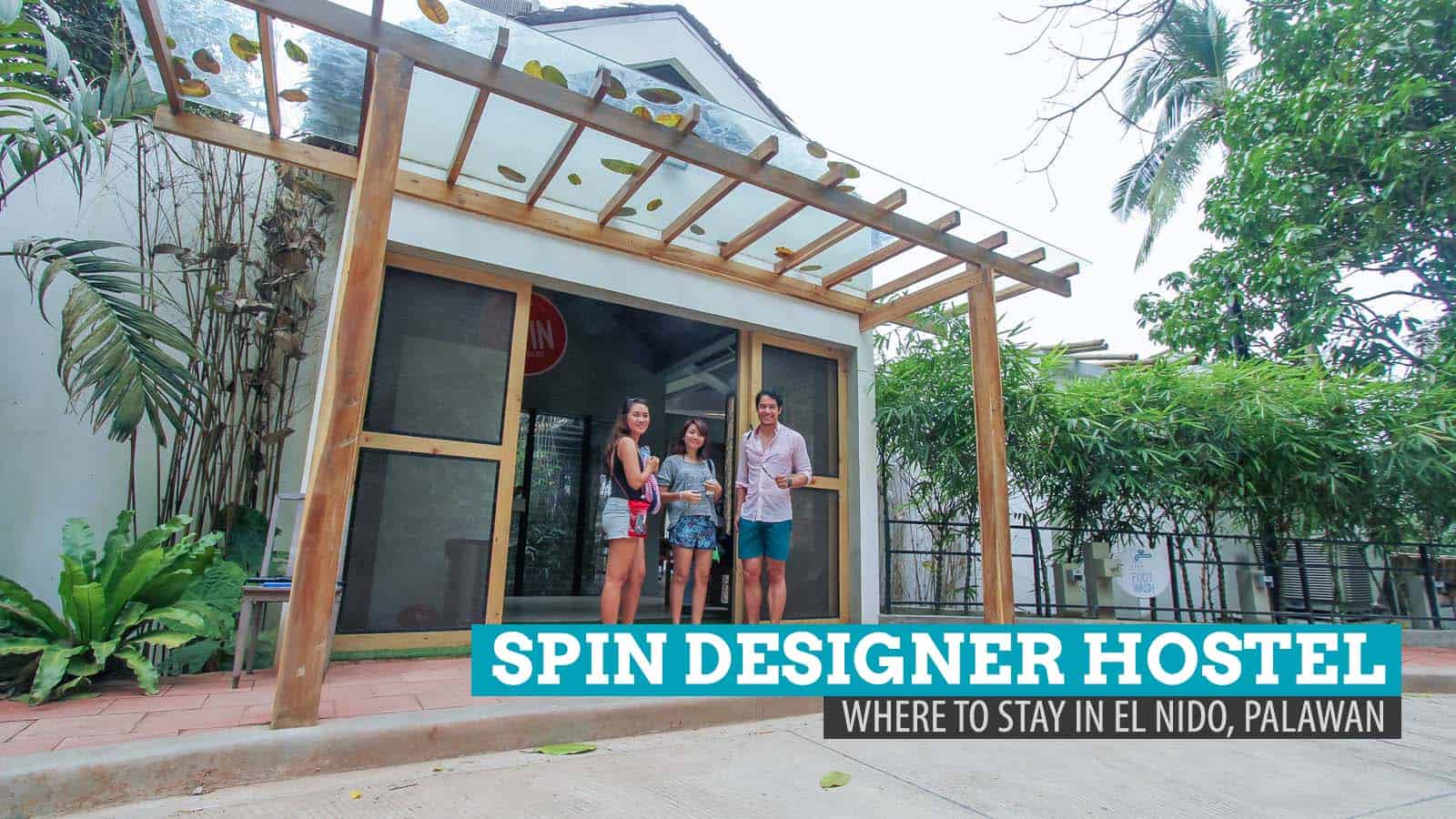 Posted: 2012 • 2 • 2