2011•4•2
For a more updated guide, visit: Puerto Princesa Travel Guide.
Ask anyone in Puerto Princesa about the best restaurant in the city and there's a big chance he or she will point you to Ka Lui.
KaLui is probably the most famous Pinoy restaurant in Puerto Princesa City. It is just 10 minutes from the airport. And lucky us, we just had to walk going there from Casa Linda, where we were staying. The place has that homey feel and very Pinoy since the building and the furniture inside is made of wood. The interior is adorned by artwork pieces — wooden sculptures, ceramic pieces, batik fabric — mostly with fish as their subject. It feels like it's owned by an art-loving traveler.
What sets this restaurant apart is the excellent customer service. Even before you enter the place, you will be greeted by the staff.
Bear in mind that you HAVE to make a reservation before going to the place, especially in summer. They seldom have vacant tables and that tells you just how popular this resto is. If you fail to make a reservation, you can try and still go to the place and hope that there's a free table but that would be a big risk. Best to just call them ahead of time.
You will be asked to leave your footwear at the doorstep, where a slipper locker is located.
When we got to our table, we asked the waiter assisting us what their specialty was and the waiter recommended to try their set meal which was good for two (P395). It included clam soup, rice, prawns, veggies, and squid. Because there were only 2 cups of rice and there were four of us, we ordered 2 more cups. We also wanted to try their stingray in coco cream (P150). We also offered buko juice for all of us at P40 each.
Here are some photos by my friend Astrid Alvarez.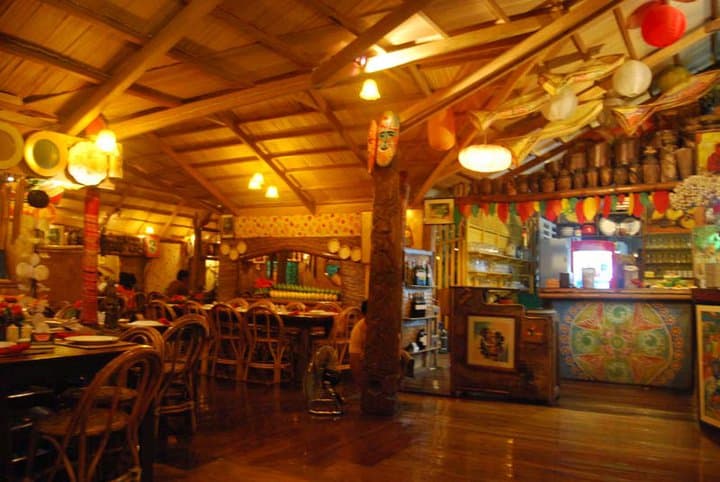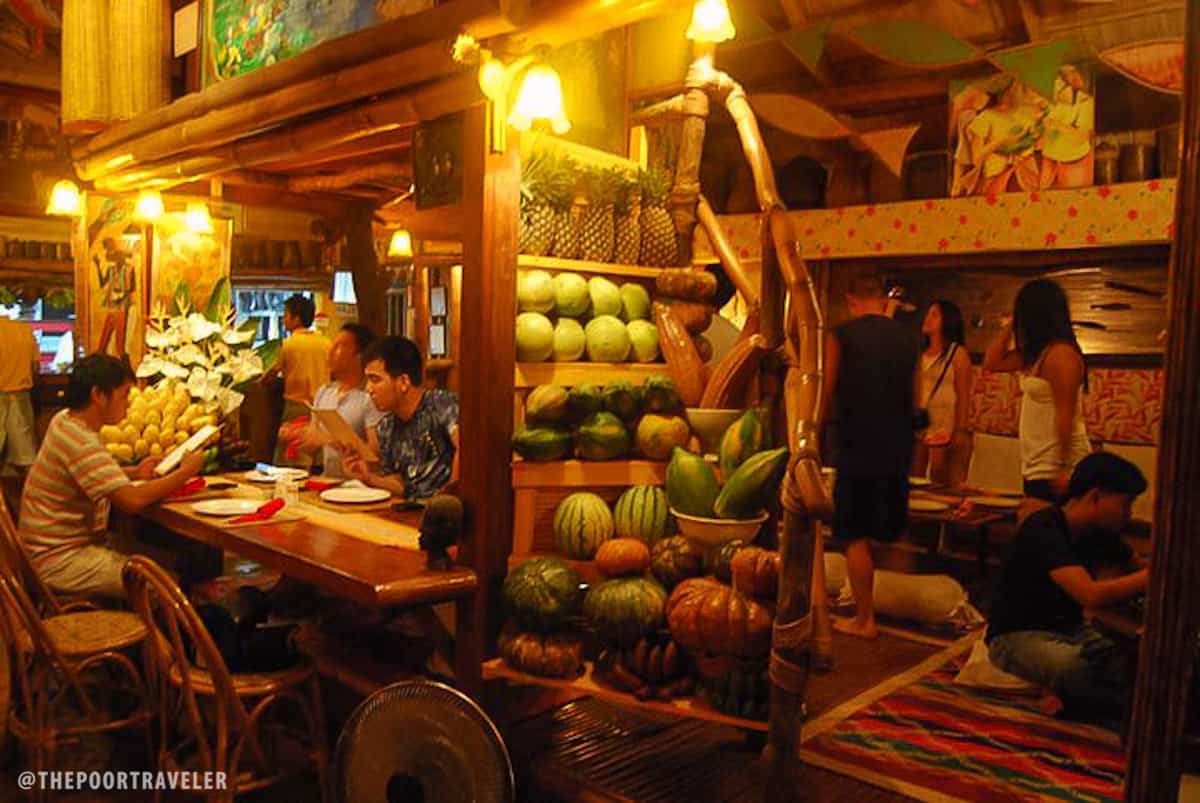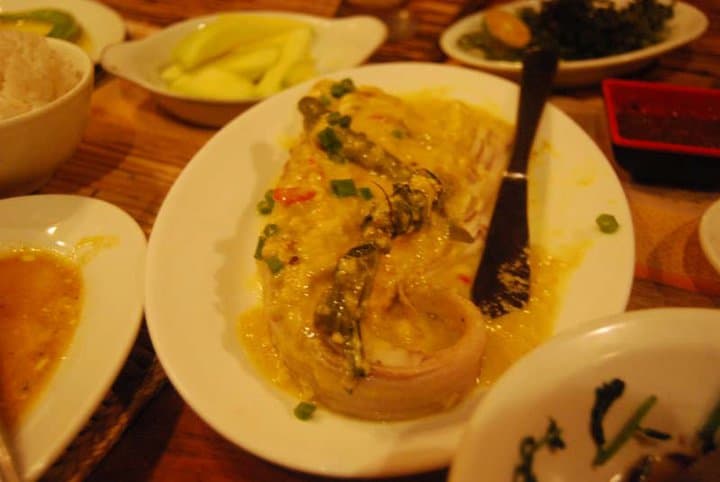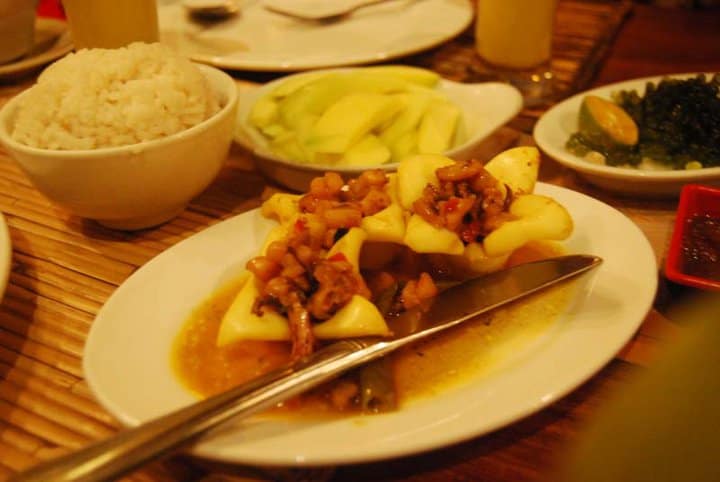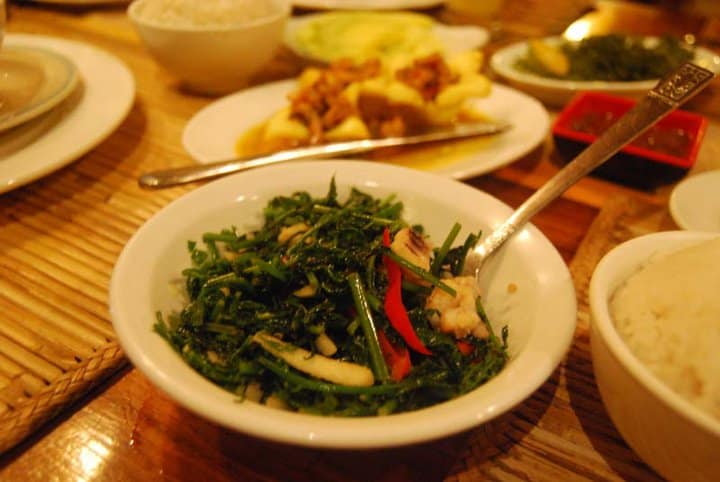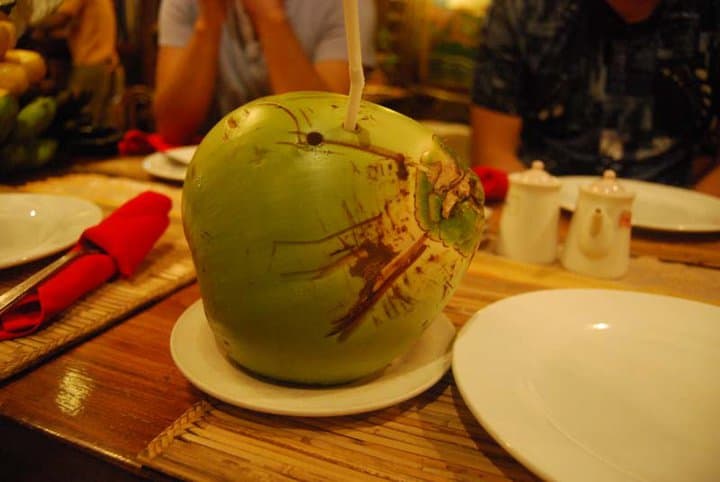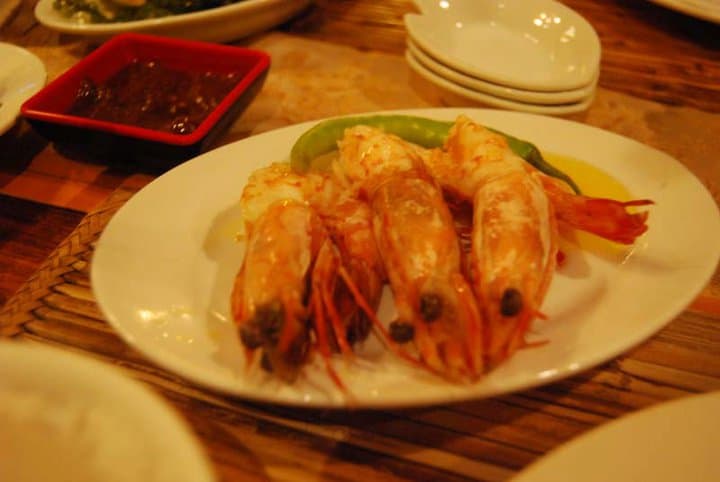 Ka Lui also gives a generous complimentary serving of mixed fruits with mascobado sugar.
We spent a bit over P900 for the dinner including the VAT. But since we were a group of 4, we shelled out around P250 individually.
Honestly, there really isn't anything spectacular about the taste of the food they serve. But it was still an experience we would never forget. I guess it was the service and the ambiance that make this place special.
How to get here: Ka Lui is just a trike ride away if your hotel is in the city center. It is along Rizal Avenue where most restaurants are located.