A nice, comfy bed, a long, hot shower, and a big breakfast buffet waiting for you in the morning -it's the image most of us Filipinos envision when we talk about holiday accommodations. Especially when you're on tour with family and friends, nothing beats great accommodations to cap off a day of traveling and exploring.
Mood is one aspect of traveling I consider underrated. If you start off your trip in a bad mood, say because of a lousy flight or a bad start in the hotel, it will definitely affect your experience throughout the rest of the day. That's why, alongside plane tickets, we are always in the look out for the best deals in hotels and hostels, not just for the cheap rates, but also for great reviews and ratings.
For our most recent trip to Puerto Princesa City, we were invited to spend a couple of nights at The Best Western Plus – The Ivywall Hotel in Puerto Princesa City. It is part of the Best Western International, one of the world's largest hotel chains.
If you've already booked a room with them or seriously considering it, here are 5 things you might want to know to make the most out of your stay.
1. 120 rooms for every type of traveler.
The Ivywall are swanky for mid-range hotels. Clean, spacious, and comfortable, the 120 rooms of the Ivywall will cater to guests of all sizes, whether you're a couple on a honeymoon, a family of five, or a team of co-workers on a company trip. There are even rooms designed to accommodate PWD travelers.
The rooms are complete with utilities you'd expect from hotels (a hot/cold shower, adjustable lighting, enough towels to make a towel army, etc.). Having said that, the room we stayed in still bears that quaint, homey feel. While room design is modern and functional, it still has the ambiance reminiscent of Filipino homes. It could be because of the room's use of varnished wood as primary furnishing, and the choice of earth-tone and warm colors for the walls and carpets.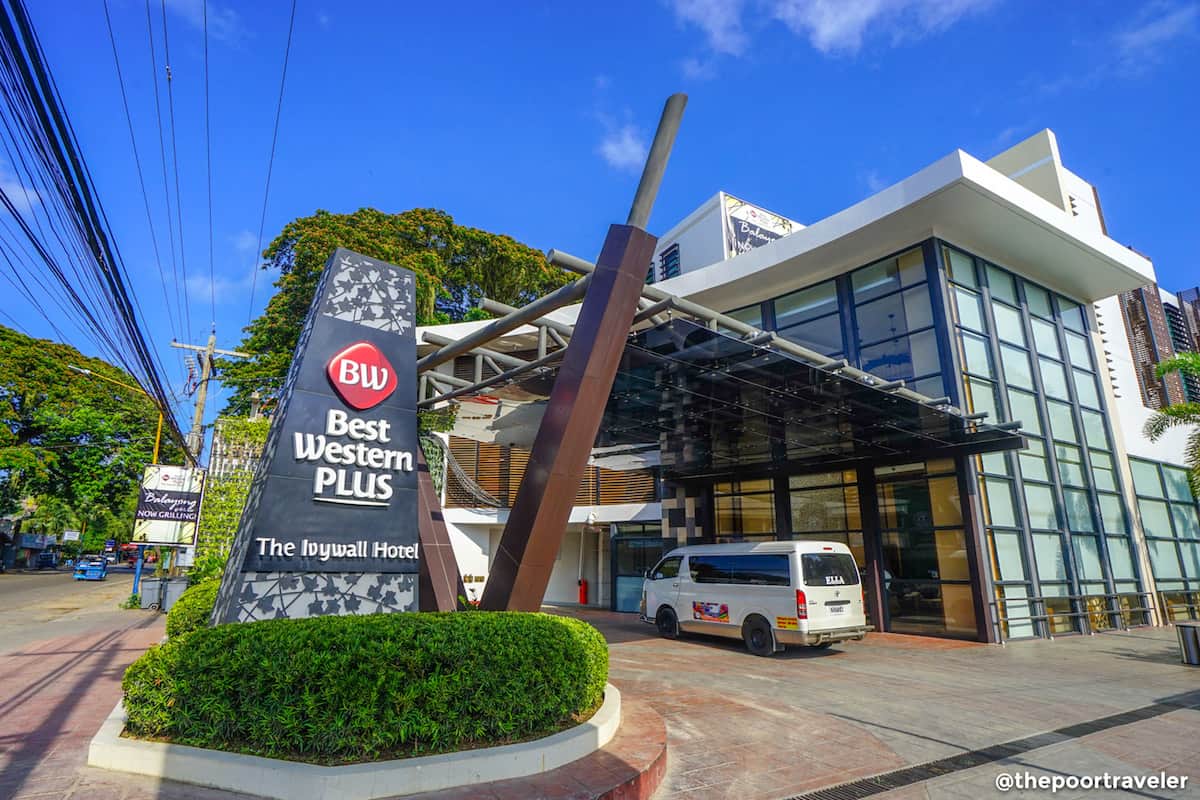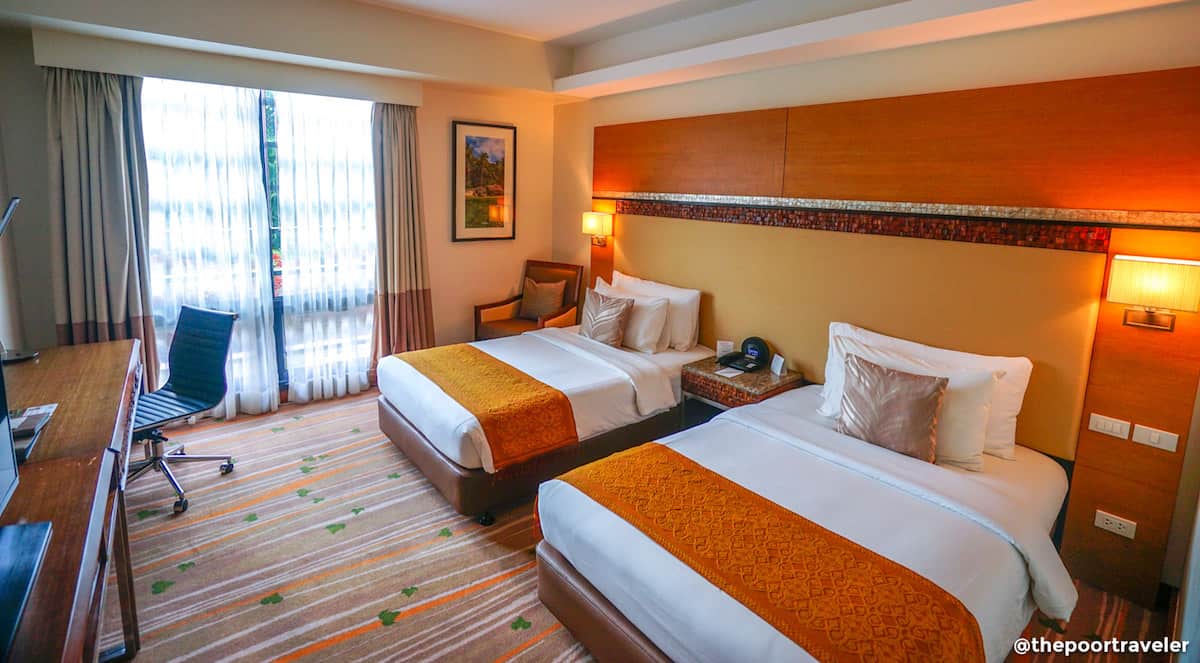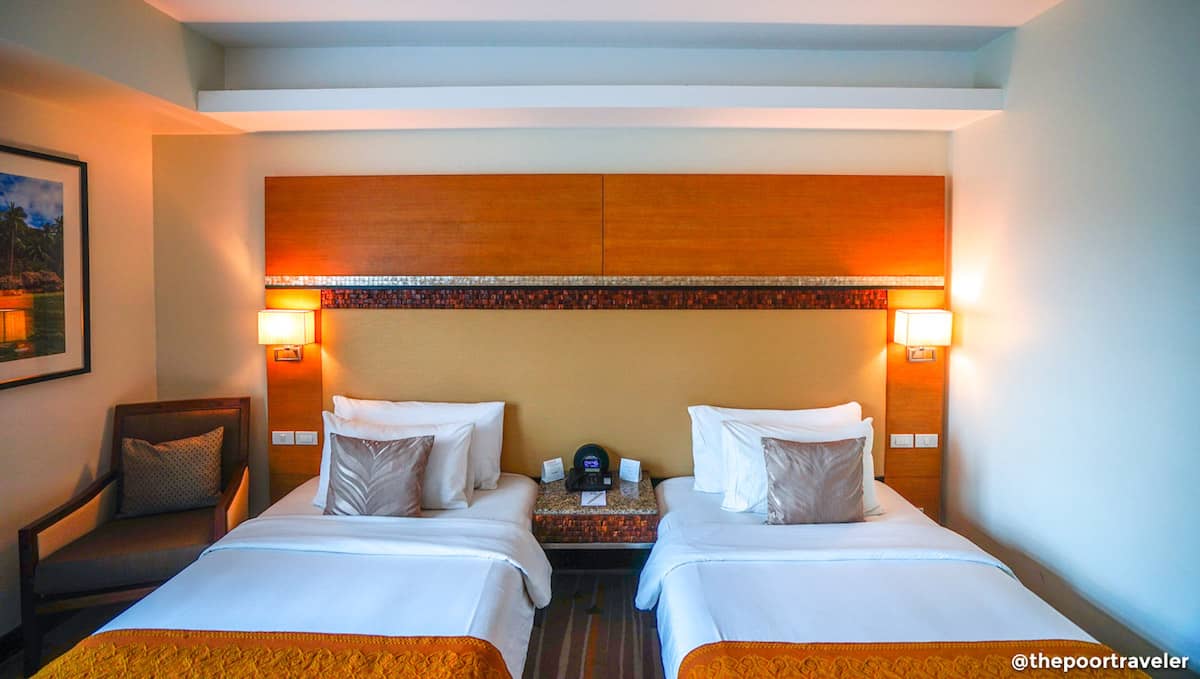 Along with the rooms, amenities you can also avail include their business rooms (for traveling entrepreneurs), fitness area, pool, and conference rooms. Plus, the Ivywall has a large, modular multi-purpose hall perfect for formal occasions or corporate functions.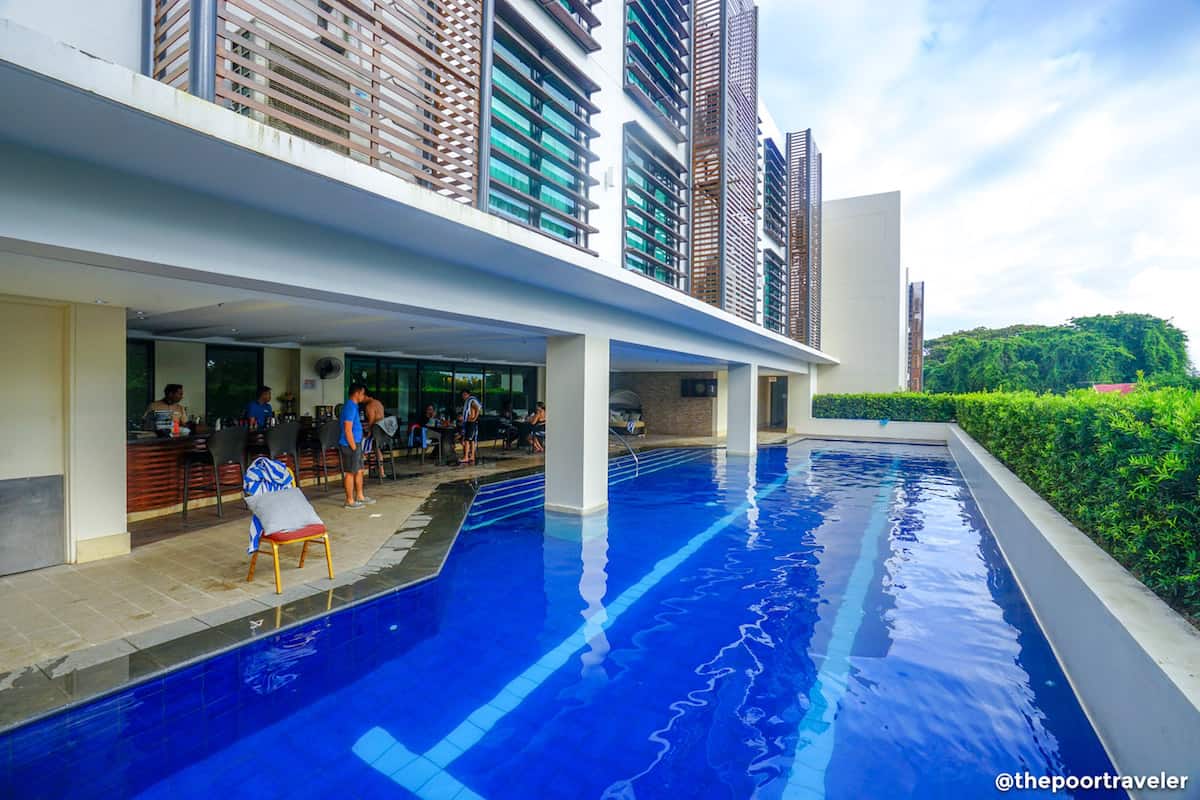 You may think that such amenities will fetch hefty rates. In fact, we're actually surprised with how friendly the rates are, given the facilities offered. A quick look online reveals you can book a room at The Ivywall for only PHP 5000 per night. For couples, that's just PHP 2500 per person. And that's not even the discounted rates. If you can get yourself a promo, you can snag a room at a much cheaper price.
2. The hotel also houses Balayong Restaurant.
Within The Ivywall Hotel premises is Balayong, an open-air restaurant with a bar and grill. Balayong is the local name of the Palawan Cherry Blossom tree, a common sight in Puerto Princesa parks and gardens. Like its namesake, Balayong restaurant is a welcome space for those looking for pause from the city's hustle and bustle.
As The Ivywall's flagship restaurant, Balayong offers interesting new imaginings of classic Palaweño and Philippine dishes. Under the guide of celebrity chef Sau Del Rosario, some of the restaurant's must-try offerings include: crispy fish flakes salad, fried chicken (dipped in salted egg batter), grilled squid with chorizo, "deconstructed" pochero, and crispy pork bagnet.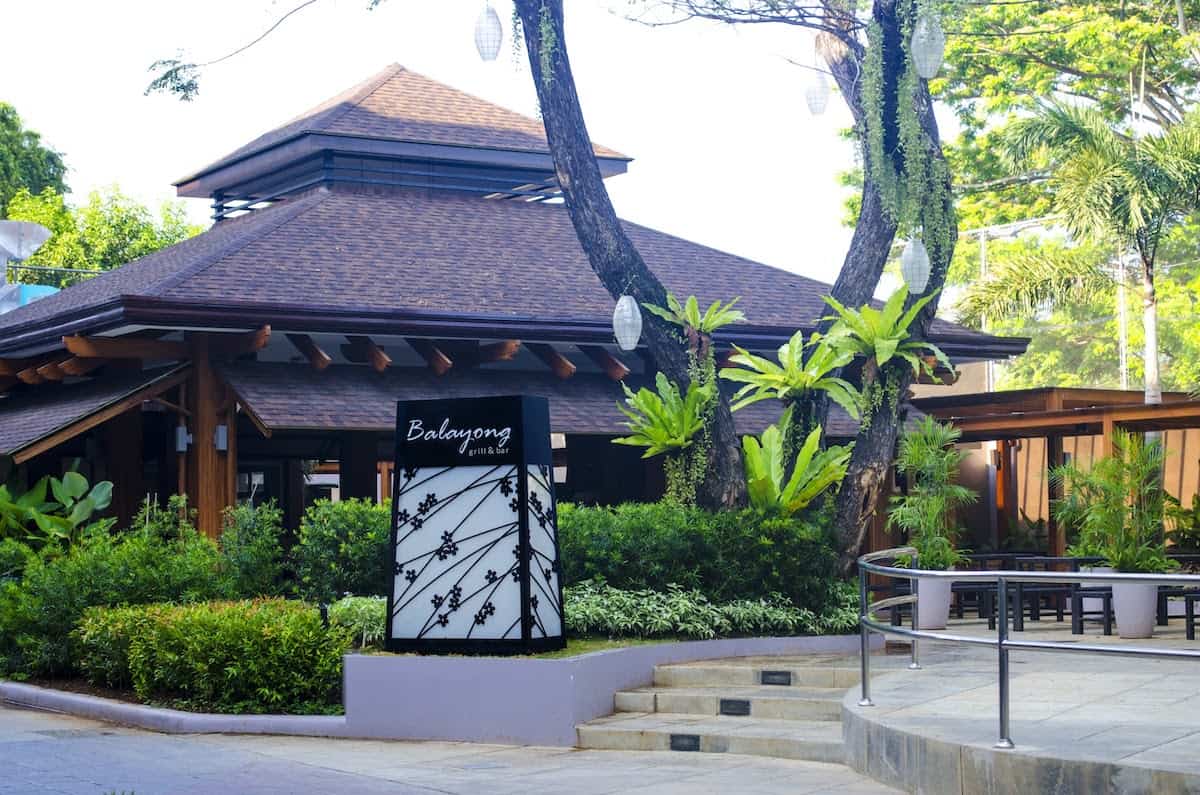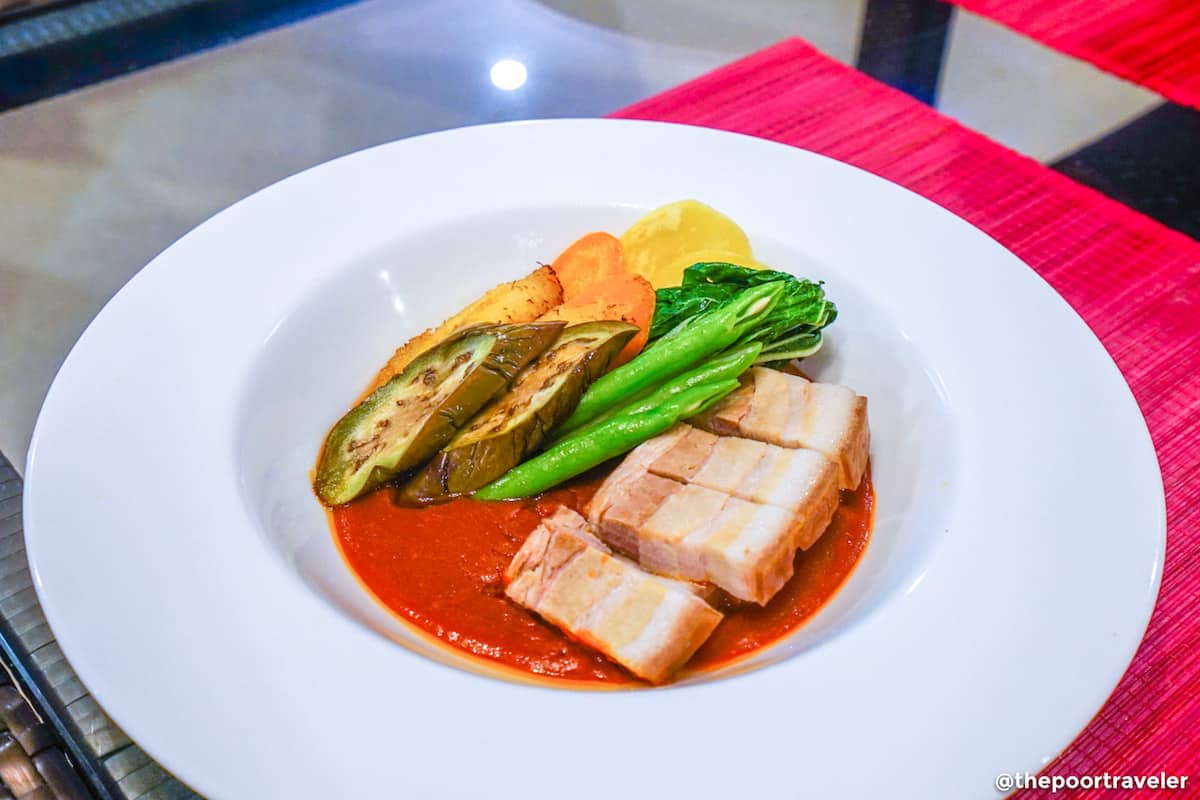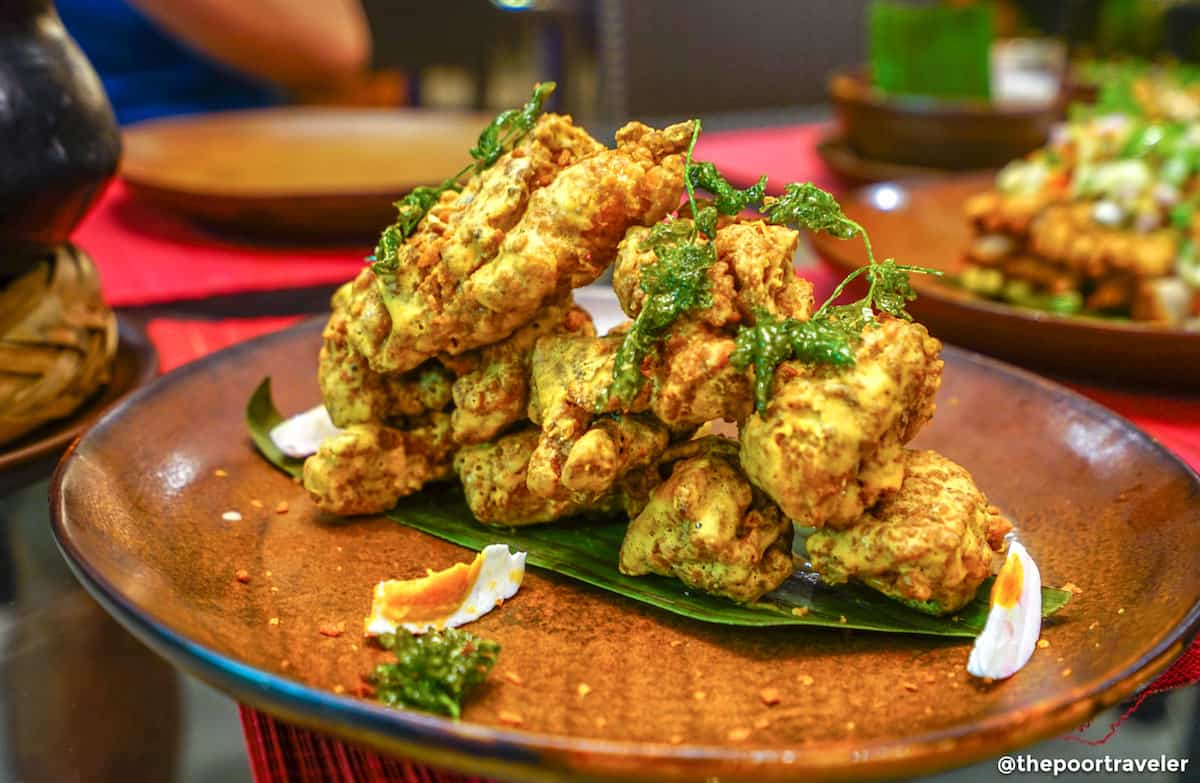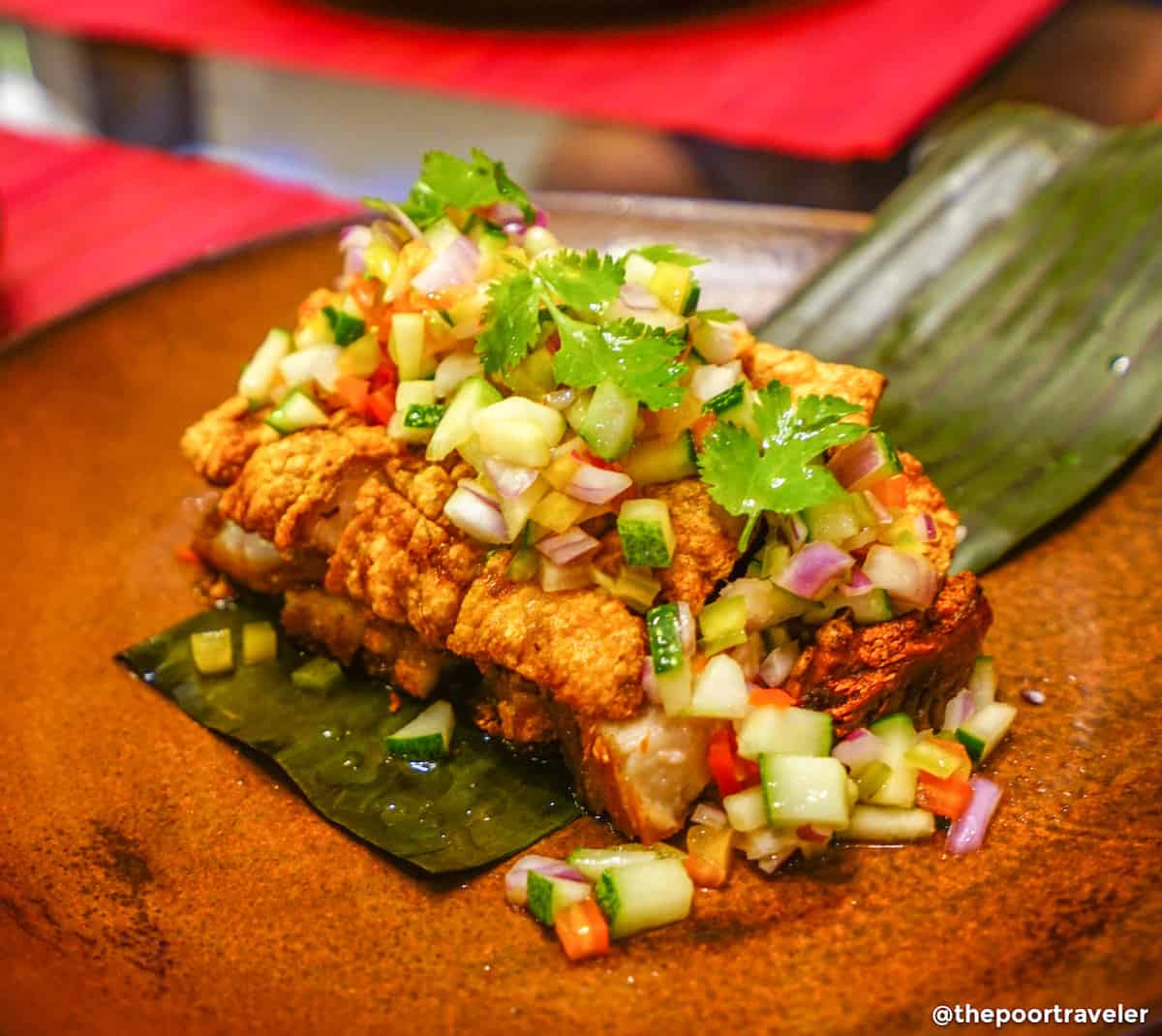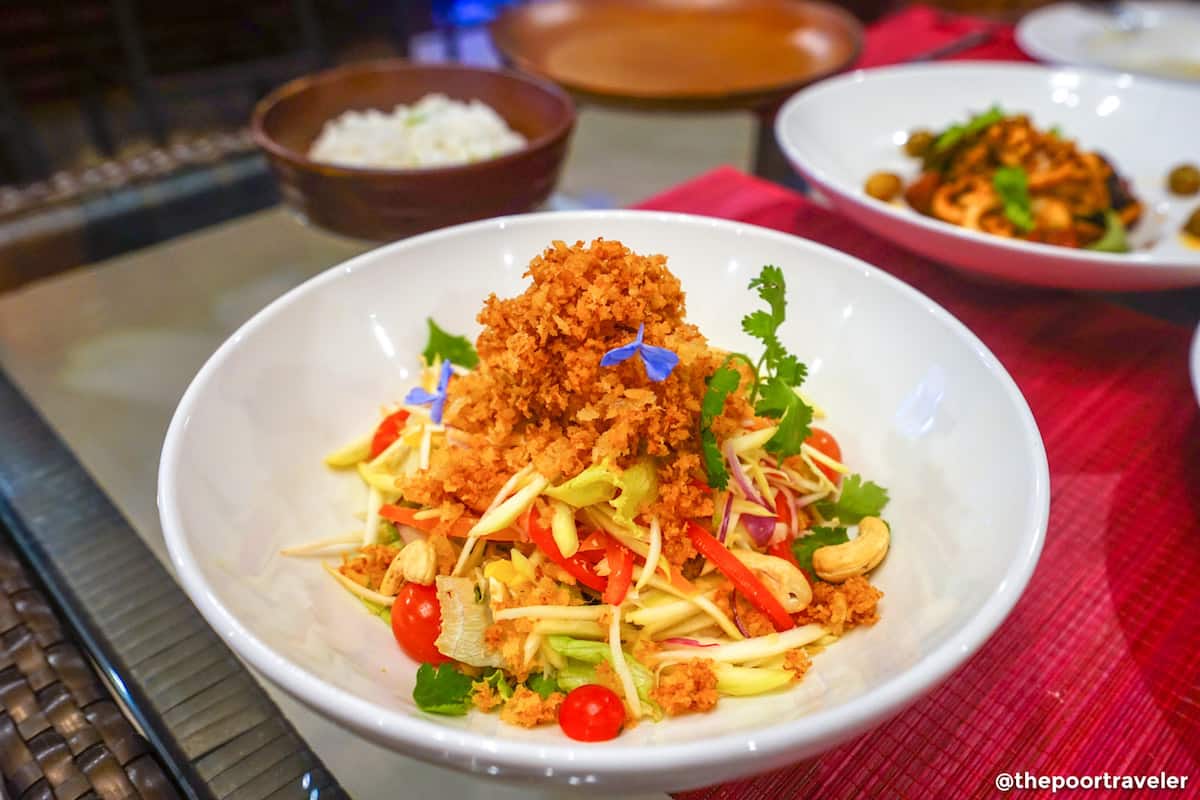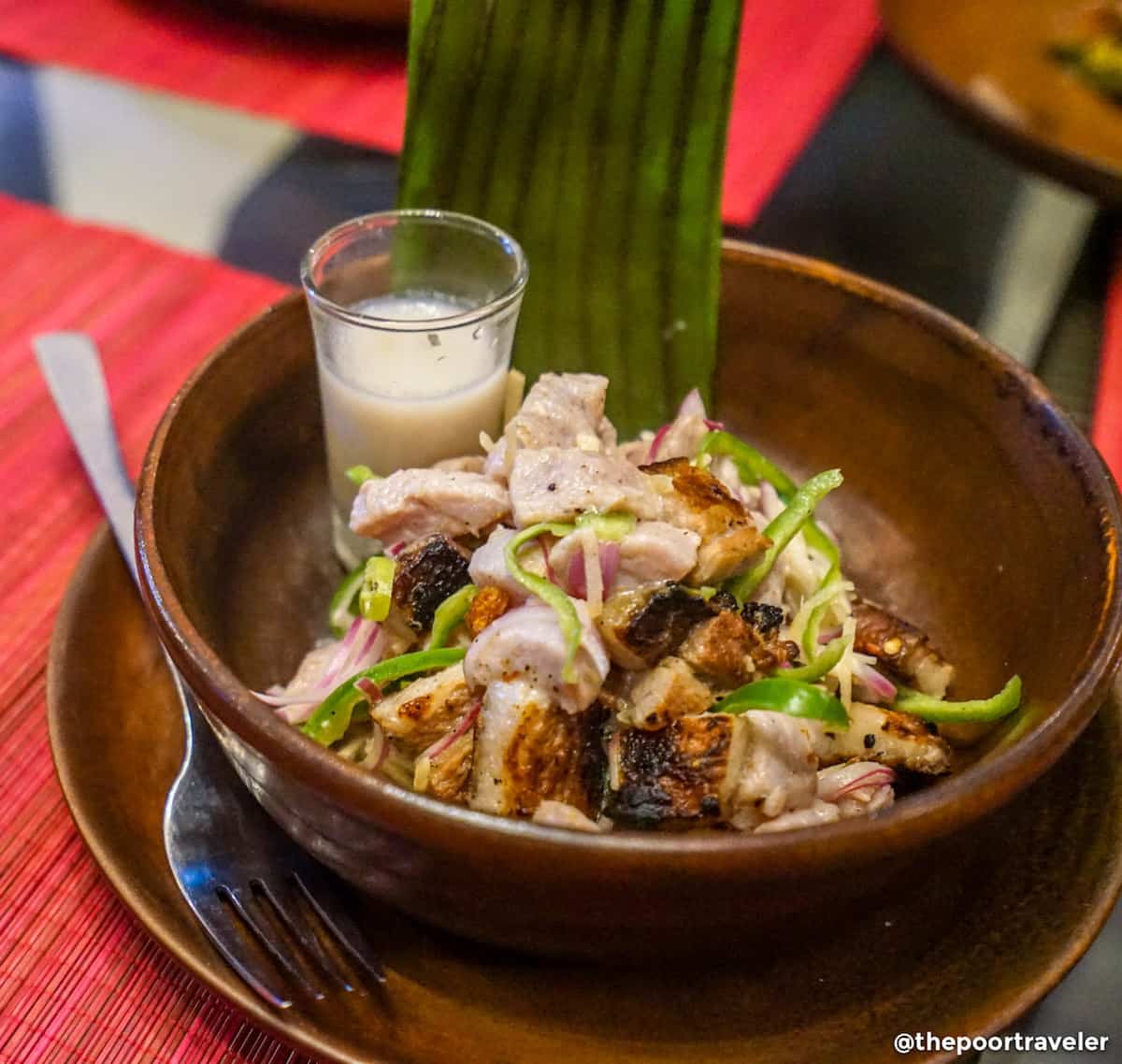 My personal favorite is their version of sinuglaw, the classic kilawin ceviche made from grilled pork belly, raw fish, vinegar, chilis, and cucumbers. Delish!
As you eat, a local band fills the restaurant with popular and mellow music to complete the ambiance. Looking for a place to relax with your date or SO? Balayong has the perfect atmosphere for that.
Everyday, the restaurant is open from 6pm until midnight.
3. The hotel's complimentary breakfast buffet is served by Anibong Restaurant.
Not too far from Balayong is Anibong Restaurant, located at the first floor of the hotel, along the main hall. Like Balayong, Anibong got its name from a tree endemic in the region, in this case, the anibong palm trees found in Palawan coastal areas.
Whereas Balayong specializes in local food, Anibong's selection of dishes are a fusion of Asian and Western cuisines. Fancy a lunch of Grilled King Prawns or Beef Rendang? How about Western-style Fried Chicken? Anibong has these and more.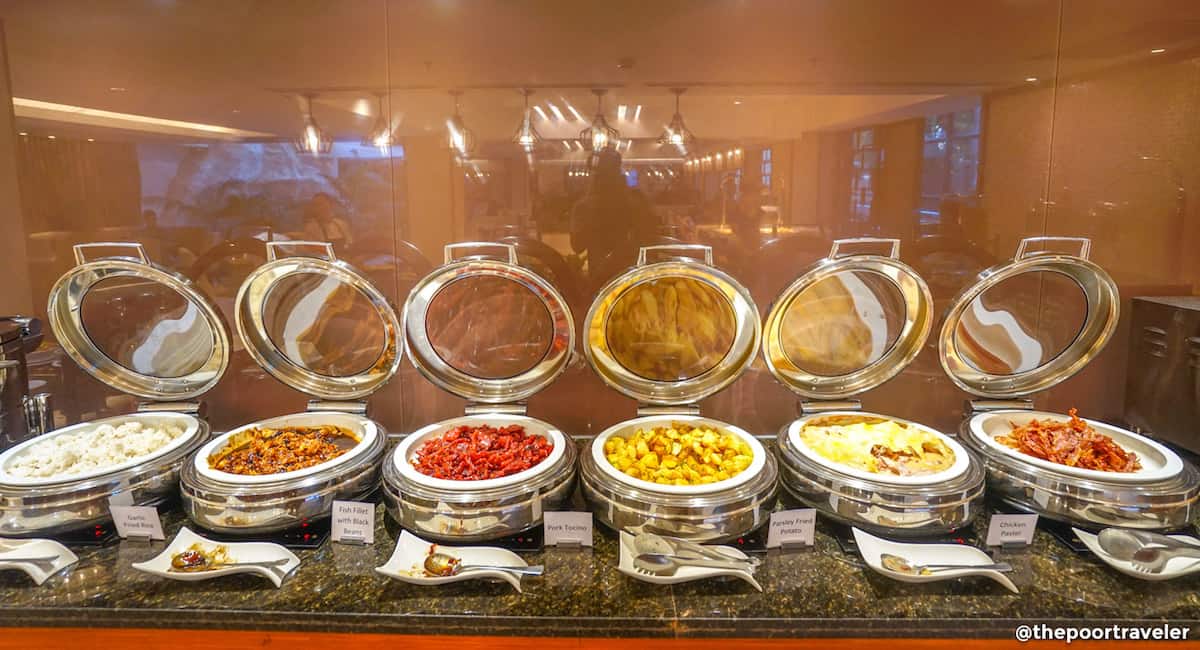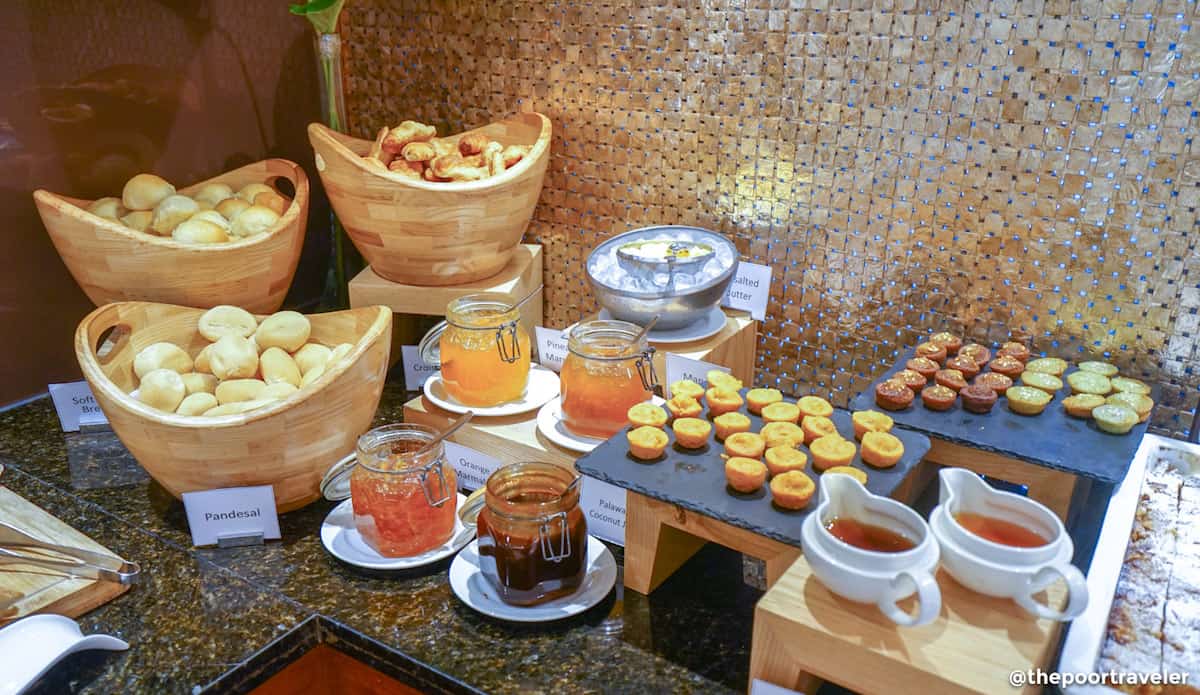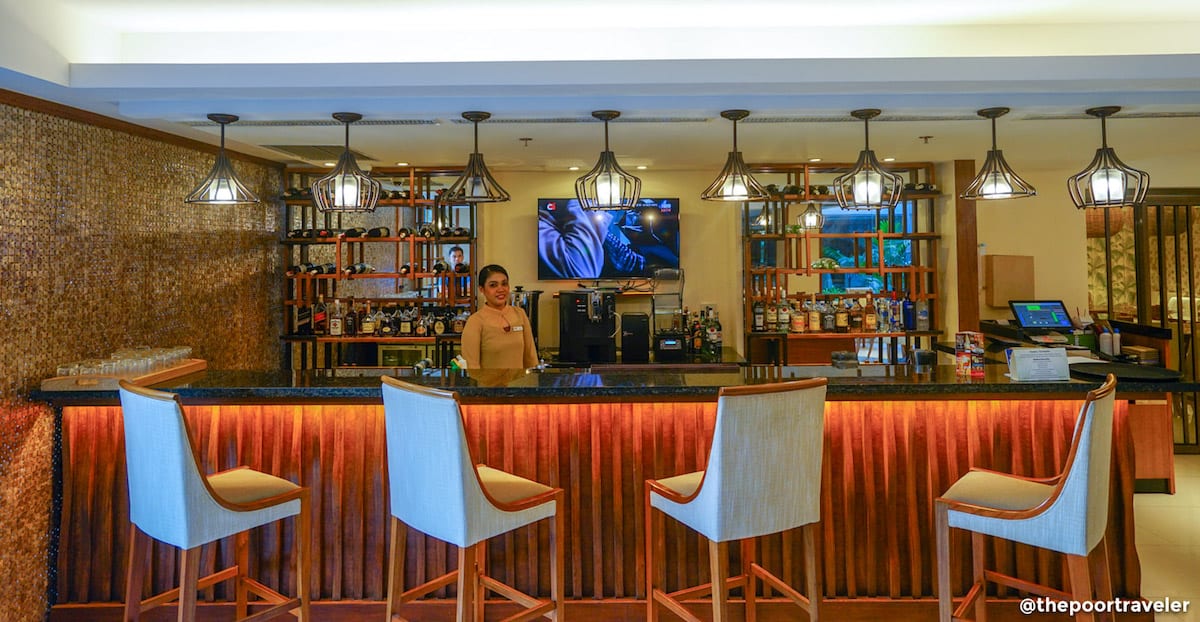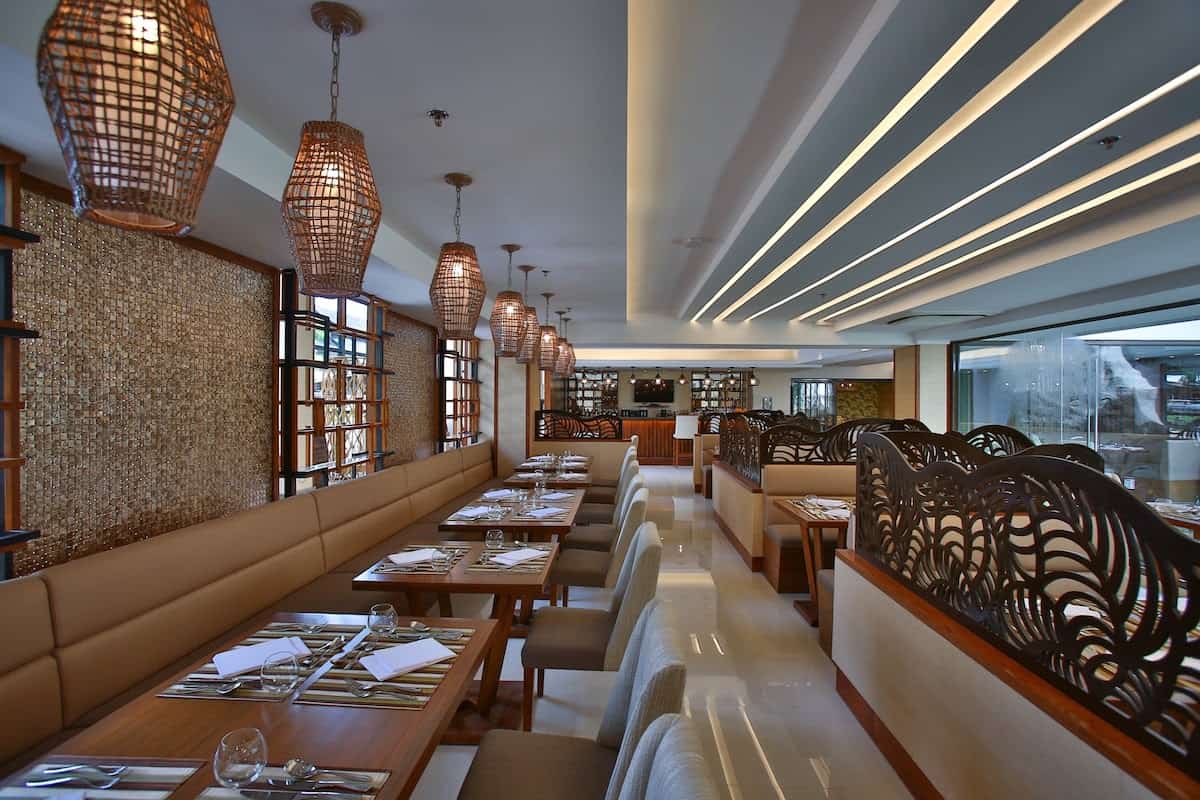 Additionally, the restaurant is the primary venue for the hotel's complimentary breakfast buffet. The buffet provides assorted breakfast selections, from bacon, pancakes and other western dishes, to Filipino-style tocino and longganisa, to halal breakfast choices for Muslim travelers.
Typically the buffet starts early, around 6 am. We had our usual pancakes and bacon, but also a slab of cheese, bread, fried rice and tocino, and a generous serving of cold cuts. Hey, if you're gonna spend the day hopping around several islands, you might as well fuel up. Even as we were having our fill of enfglish muffins, our tour guide and shuttle are already on standby in front of the hotel, pretty much ahead of time.
4. It has an affiliate travel agency for hassle-free tours.
Of course, the foremost reason most of us go to Palawan is to experience firsthand its many natural wonders.
Fortunately, The Ivywall also has an affiliate travel agency to make your Puerto Princesa tours convenient and hassle-free. Via your personal shuttle, the guides will take you to various attractions in the city, like the Subterranean River Natural Park, Honda Bay, and Napsan Beach.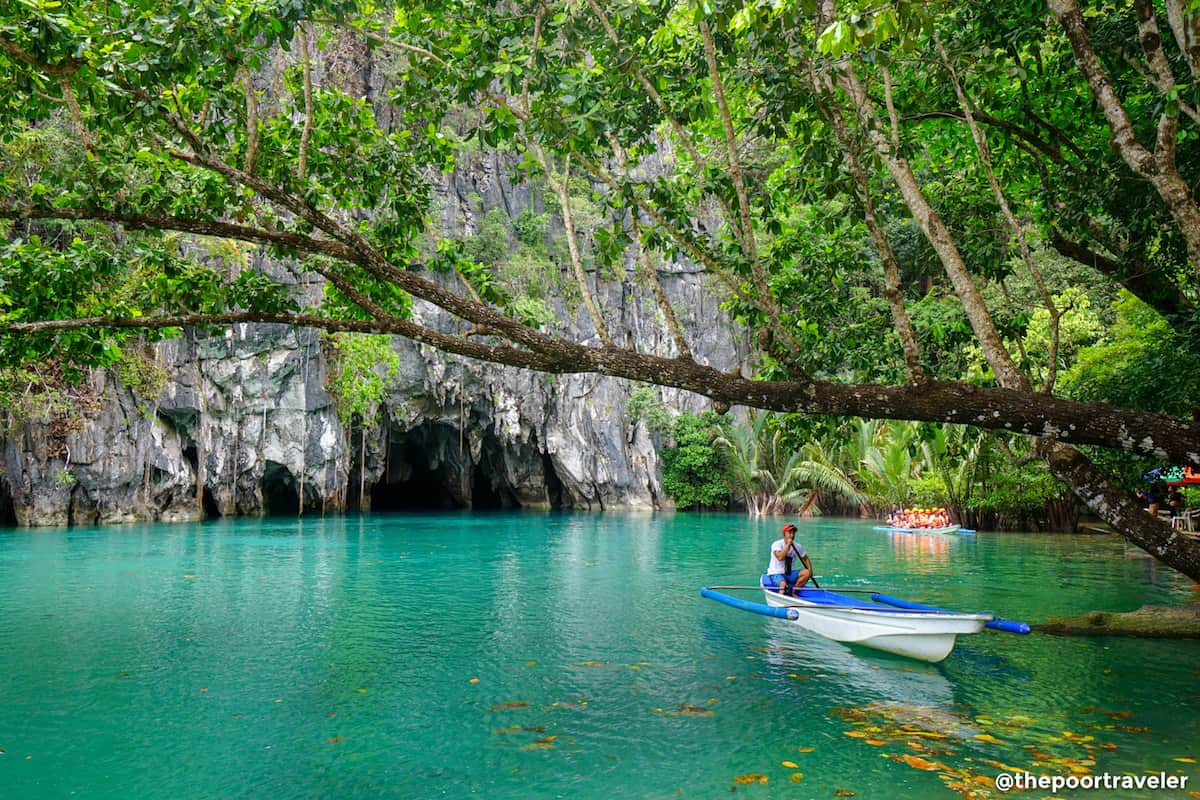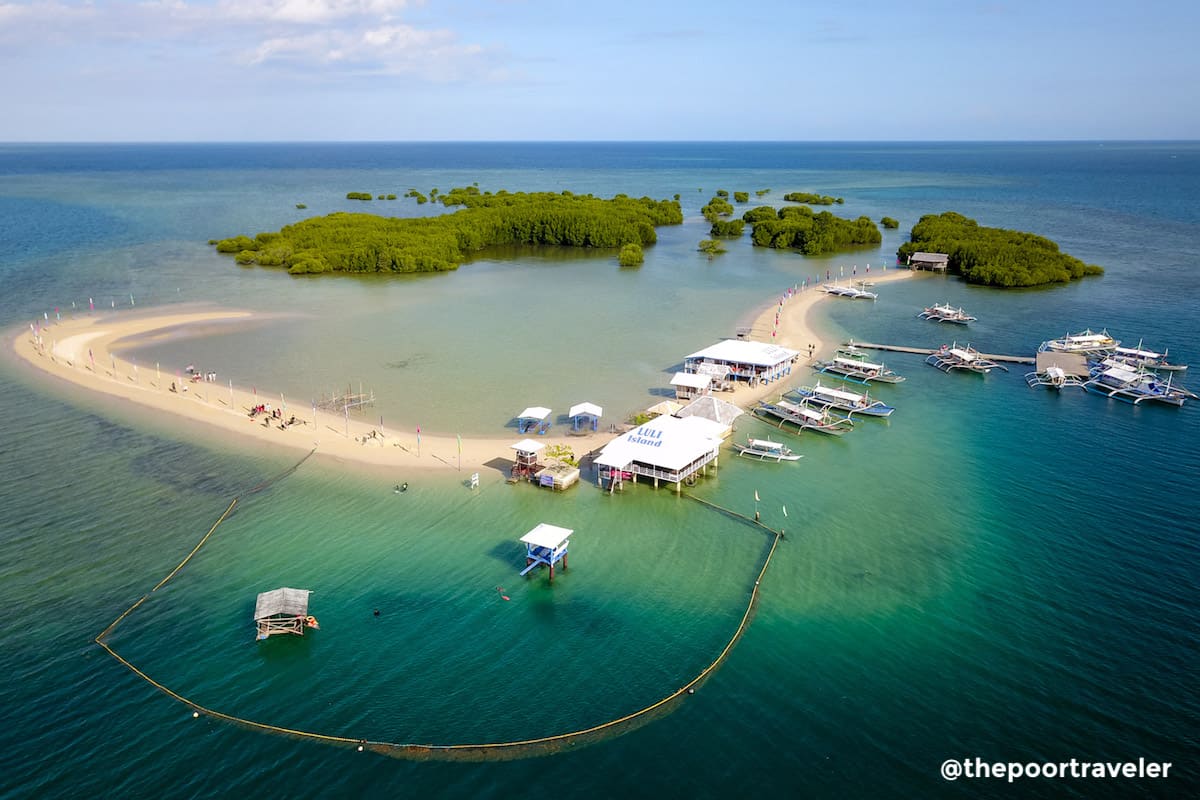 You can also request a city tour to visit historical sites and other places of interest, as well as grab souvenirs and pasalubong.
5. It's very close to the Puerto Princesa Airport and other key points of interest.
Oh, and have I mentioned that The Ivywall is within 5 minutes from the Puerto Princesa International Airport? The Ivywall is located very near the city's main gateways, including the airport. Also, for a small tricycle fare you can get to other prime locations in the city within minutes, like the mall, the church, the marketplace, and the pasalubong center.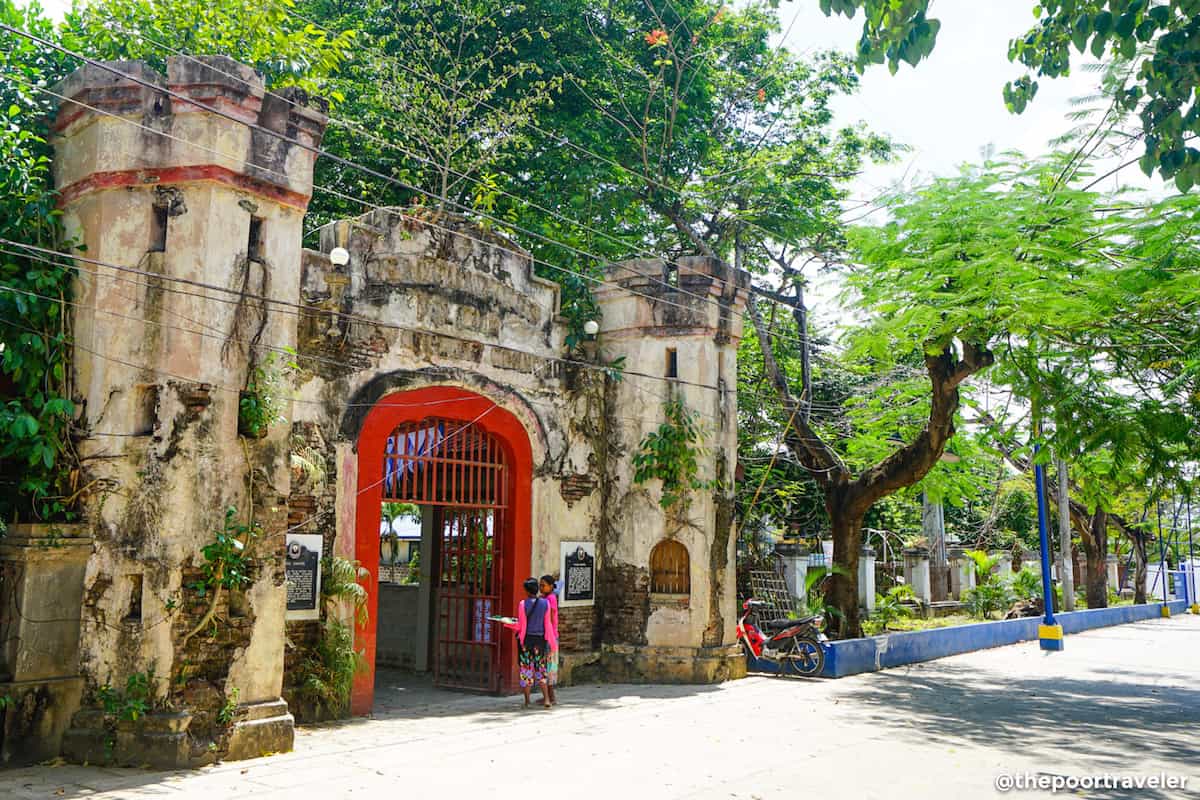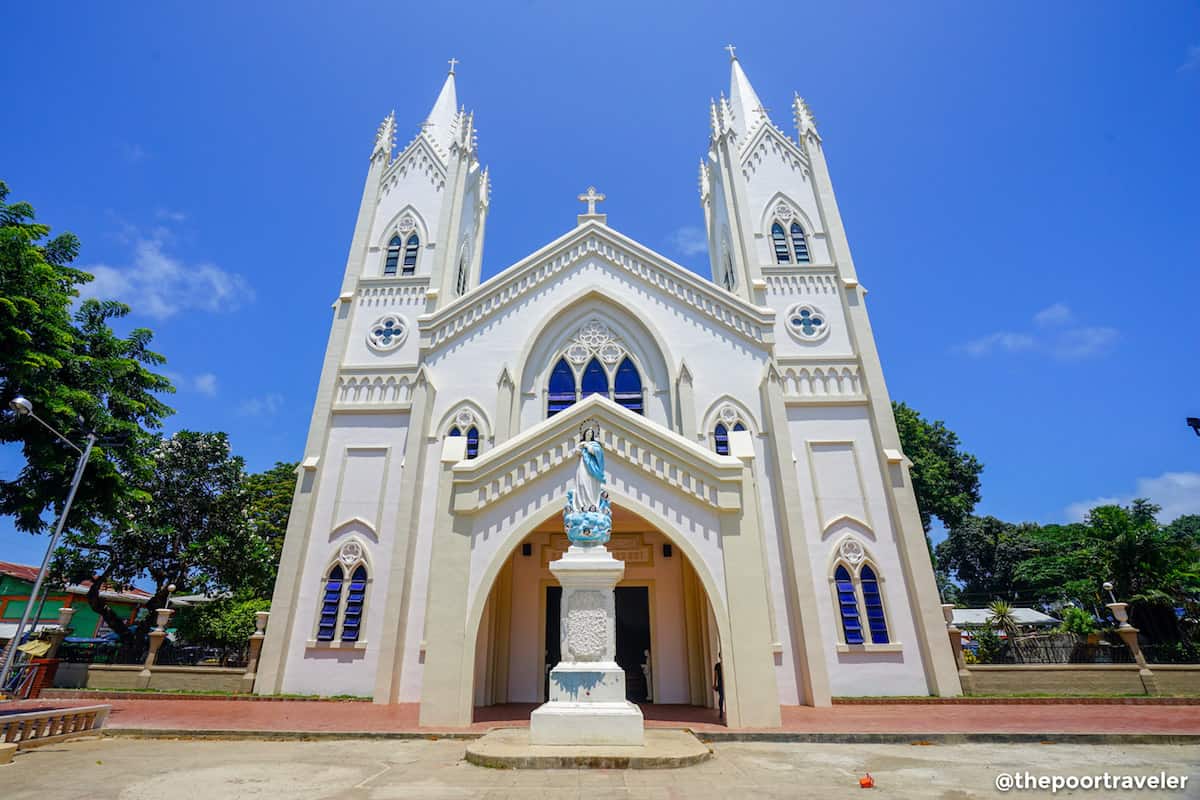 Once you arrive in Puerto Princesa, you can avail of the airport's own tricycle transport system, with their terminal located in front of the airport. Trikes within the airport cost at least PHP 50, with additional fees if you're traveling beyond the hotel. If you're in a budget, tricycles with regular fares are available outside the airport premises.
Even better, if you make a reservation with The Ivywall, the hotel will fetch you at no extra cost. That's right, free transportation to from the airport to the hotel! The Ivywall has its own crew of drivers and shuttles, providing quick and hassle-free service to and from the hotel.
---
Special thanks go to Hazel and Karen of Best Western Plus – The Ivywall Hotel, to Felix of Balayong Restaurant for waiting on us as we stuffed our faces with delicious food, and to Sir Jonathan and Ma'am Rose for being such awesome guides and resource persons for the entirety of our trip.
This post is brought to you by Best Western – The Ivywall Hotel.
2️⃣0️⃣1️⃣8️⃣ • 5️⃣ • 2️⃣1️⃣