When you have 17,500++ islands, each teeming with its own culture and color, sights and flavors, all richly laid out like patterns on a batik cloth, you're probably eager to share these with the rest of the world as well.
Just like what Indonesia is doing. The enormously successful "Wonderful Indonesia" tourism campaign presents the country to the world in ways other campaigns can only imagine. The numbers tell its success. As a tourist sector, Indonesia is currently the ninth-fastest growing in the world, the third-fastest in Asia, and first in Southeast Asia. The campaign is probably doing something right.
To be fair, Indonesia is a promoter's paradise. You can pick a random spot on the Indonesian map, and you'll likely find something of interest. From the temples of Java to the beaches of Lombok, from cool Mt. Bromo to spicy Bali, there's something for visitors of every spectrum. Feeling adventurous? Immerse between world-class diving sites and scenic mountaintops. Looking to party? There's an entire island for that. What about the meditative pilgrims? Indonesia has enough temples to reach nirvana.
From space, one could probably hear a faint murmur above Indonesia, coming from the collective "ooohs" and "aaahs" of awestruck travelers. But once you get past your own initial gasps of wonder, you'll see there's a lot of work involved in promoting these destinations. "Wonderful Indonesia" didn't occur in a vacuum. It's a concerted effort from the government, the private sector, and individual contributors. It takes a country to promote a country.
We were invited to take part in the Airlines Influencers Trip, sponsored by the Indonesian Ministry of Tourism, in partnership with AirAsia. For this trip, four key destinations were involved: Jakarta, Yogyakarta and surrounding attractions, Surabaya and surrounding attractions, and Bali. The entire trip took 13 days. Here's our itinerary, which you can also follow.
WHAT'S COVERED IN THIS GUIDE?
DAYS 1-2: JAKARTA CITY TOUR
You can say Jakarta is Manila's brother from a different mother. We have the same Malayo-Polynesian heritage, same European colonial past, same intense traffic jams. Even as you step off the airport, you'll immediately notice the traits we have in common. The hustle and bustle, the frenetic energy, the noise and bright lights and hurried pedestrians, these all kept me comfortable in familiarity.
Yet Jakarta is still terra incognita, a city full of unknown quirks and surprises, just waiting for some local-looking foreigner to discover them.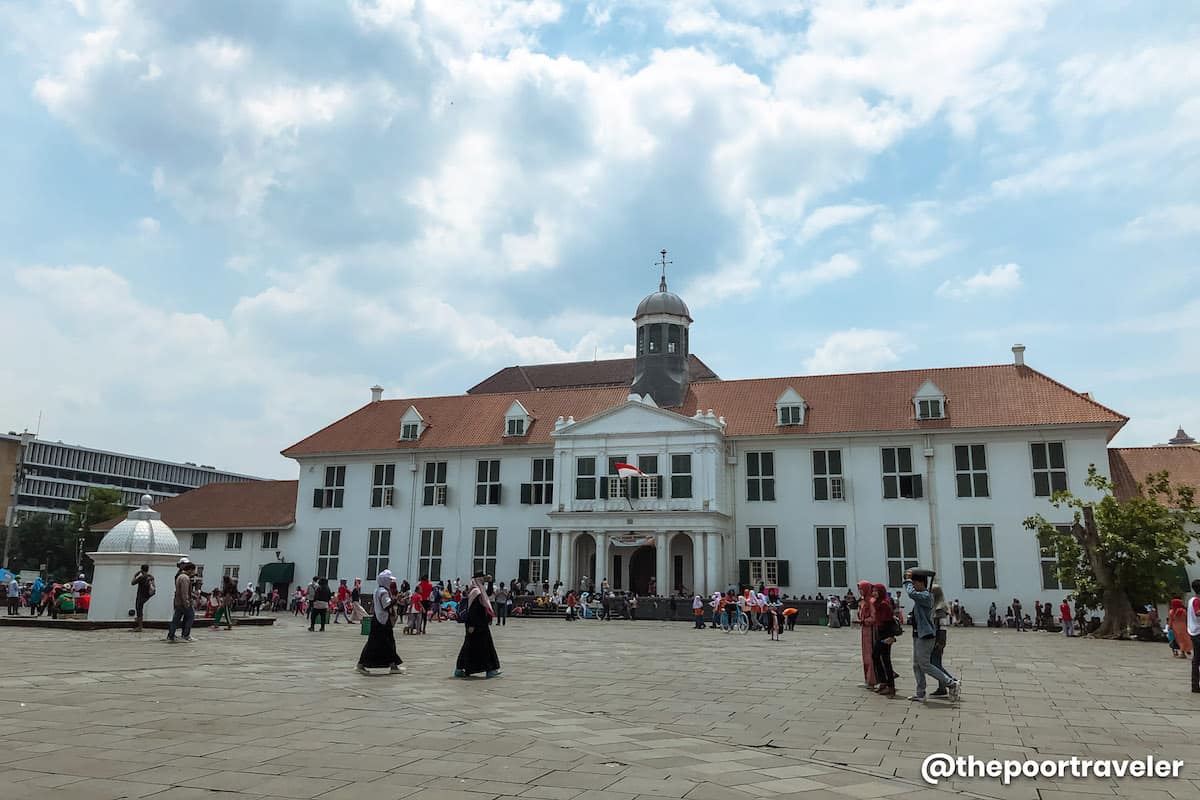 Kota Tua
We got to visit Kota Tua (Old Town), Jakarta's historical center. During the 17th to early 20th Century, Indonesia was under Dutch colonial rule. The seat of power was located here, when Jakarta was still known as Batavia.
Most of the colonial buildings in Kota Tua are still intact, especially those surrounding the storied Fatahillah Square. These buildings now serve as heritage and cultural sites, like Museum Batavia (Entrance fee: IDR 5,000/PHP 19), a national history museum, and Museum Wayang (Entrance fee: also IDR 5,000/PHP 19), which showcases traditional puppetry.
But the experience in Fatahillah Square was not limited to learning about states, puppets, and puppet states. We also got to enjoy food served at the Café Batavia. This old-fashioned restaurant with a nice ambiance lies within one of the oldest establishments in the square. A meal in Café Batavia costs between IDR 100,000-200,000, or PHP 350-700.
Ancol
We then headed to Ancol, a seaside complex and popular local attraction within the city. Ancol is designed as a one-stop leisure site for Jakartans, with a theme park, restaurants, activity centers and a beachfront. We spent the afternoon playing paintball, then dinner at the Pier, a trendy resto with a view of the waterfront. We then retired for the night.
So far, so good. Too bad we only had one full day to spend in the capital. I made a mental note to return.
Monas
Early the next morning I, along with Wira, one of our Indonesian hosts, went and tried out TransJakarta, the bus rapid transit (BRT) system operating in main Jakarta roads. Instead of the usual rail system that takes up road space, the TransJakarta system uses existing roads and, with shuttles, transport commuters to stations scattered throughout the city.
It's fairly cheap too: just IDR 3,500 (PHP 13) for an entire ride.
Via TransJakarta, we visited Monas, the National Monument, a towering symbol of Indonesian independence. It was only two stops away, and we were back to the hotel just in time to leave for Soekarno–Hatta International Airport, bound for our next city: Yogyakarta.
---
DAY 3: TRANSIT TO YOGYAKARTA, RATU BOKO PALACE
Yogyakarta is royal, and I don't just mean in a superficial sense. It is the only Indonesian city/region still ruled by monarchy; the Governor is also the head of the Yogyakarta Sultanate. Jogja, as it's colloquially called, is an important center of Javan culture, history, and education.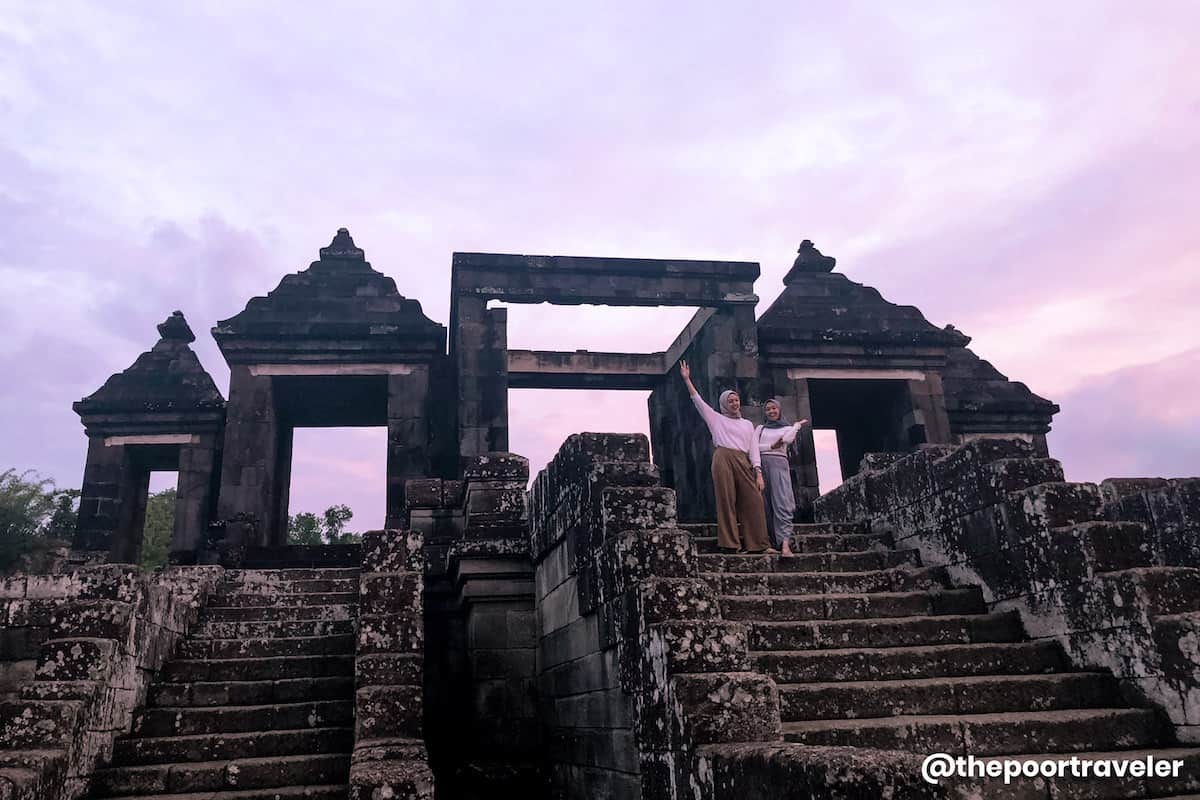 We arrived at our next stop, Ratu Boko Palace, a little pressed for time. The sun is starting to set, and there was limited time to fully explore the place and take pictures, as the ruins are only open until 6 pm. Still, even with the impending darkness, one can sense the subtle grandeur these old ruins emanate.
These ruins are named after the legendary King Boko, a prominent monarch in local folklore. However, the true origins, or even function, of the ruins remain unclear. Curiously, the site serves a different function today: as one of the best places to catch the sunset in Jogja. To get to Ratu Boko Palace from Jogja's Adisutjipto International Airport, you can opt for either a Grab or GO-JEK ride service. The ride will take about 20-30 minutes, and will cost between IDR 15,000-20,000 (PHP 55-75) for a motorcycle, and 30,000-40,000 (PHP 110-145) for a private car.
Turns out that our brief visit to Boko Temple was only a preamble to where we'll be going next.
---
DAY 4: BOROBUDUR TEMPLE
We were up very early the next morning to get to Borobudur Temple, in time for sunrise. It was a couple of hours' travel by bus from our hotel, and we're to enter another province, Magelang.
By now, the guys had a lock on their favorite spots in the bus. The loud guys are at the back, the even louder Pinoys in front, while the rest are fully settled in their own personal nests. I shared a seat with Anita, another Indonesian host, to whom I learned quite a few about Indonesian pop culture.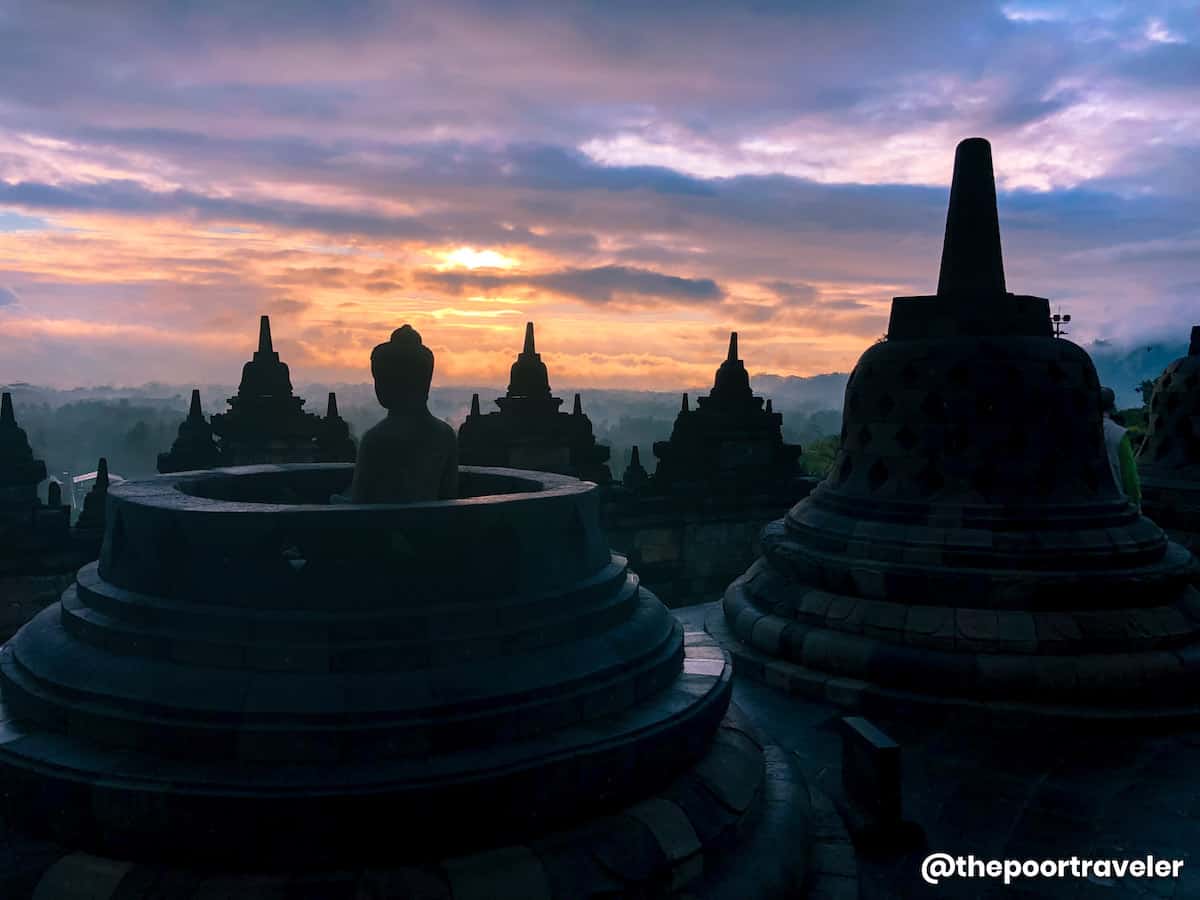 It was still dark when we got to Borobudur Temple (Entrance fee is at USD25, about PHP 1,350). There was also a light drizzle, and a few of us were a bit worried this will somehow dampen the experience, so to speak. There's quite a ways to get to the base of the temple, and after that, some further nine stories to climb before reaching the top.
Once we're at the topmost dome, some of us started to set up their cameras, a few found time to meditate, while others just tried to keep dry and awake. It was wet, slippery, and cold. We waited for the sun to rise and for rainclouds to disappear. We waited for a miracle.
And there it was. As the sun rose, the grey clouds briefly gave way for the morning sky, and light finally touched the temple stones. Borobudur, still wet from the rain, glistened in the sunlight, the sun's rays seeping through cracks in the granite walls and limestone carvings. This once-dreary place turned into a regal tower of glimmering stone.
You can almost hear everyone's spirits being lifted. It was the window of opportunity we hoped for. Like the first hint of spring, these creatures stirred and sprung back to life, frantically looking for the best spots, tugging along Wita or Kanty, two hosts who are also models, to pose for the cameras. Now that we can see everything, we got to marvel at how huge Borobudur truly is. At 115 feet, it is the largest Buddhist Temple in the world. At this height, you can witness a panoramic view of Magelang, including a glimpse of the stately Mt. Merapi from a distance.
Buddhists regard Borobudur as a holy site, a place for deep contemplation and veneration. With what I've just witnessed, it truly is worthy of pilgrimage. I silently uttered a prayer of thanks.
---
DAY 5: MERAPI LAVA TOUR
Day Five into the tour, and our next main stop is a bit more upbeat, the "Lava Tour" at the foot of Mt. Merapi. In this country of volcanoes, Merapi is one of the most active; its last eruption was May of 2018. Our visit to the Sisa Hartaku Museum, a memorial of the 2010 eruption, provided a clear reminder of Merapi's destructive, volatile power.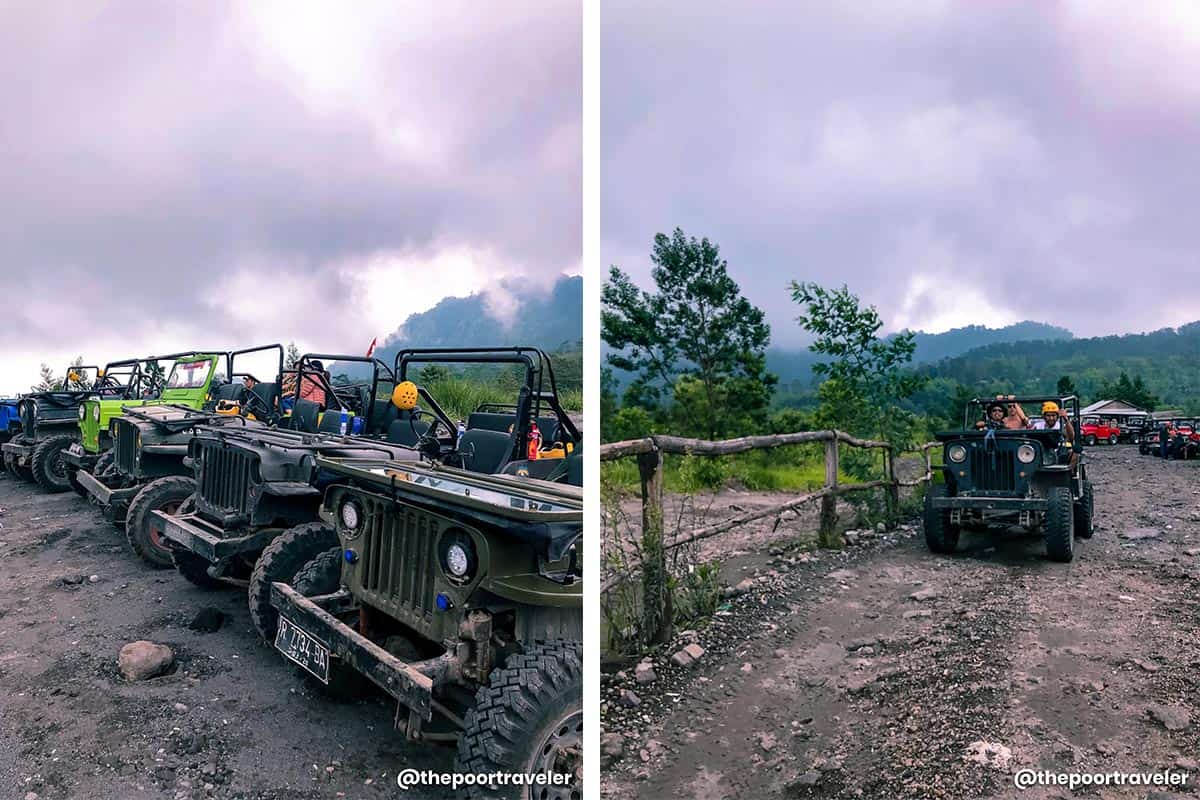 The idea of exploring the foothills of an active volcano sounds enticing as is; pair it with a rolling landscape and rugged terrain, and you've got a recipe for adventure.
And the Lava Tour was all about adventure. Riding on off-road jeeps, we got to explore the boondocks surrounding Mt. Merapi. It was a rough n' tough ride, and occasionally a pain in the… nether regions. But what's an adventure without getting your feet wet, right?
Turned out it was more than our feet. Part of the tour was to ride through streams and rivers, splashes and all, and, with the constant rainshowers, we were pummeled with water on all fronts. The ride home was a bit uncomfortable, but was the Lava worth drenching your undies? Definitely. It was a gritty, soaking, fun divergence from our usual stops.
---
DAY 6: OMAH KECEBONG
The next day, we went to Omah Kecebong, a guesthouse in rural Yogyakarta, to immerse in local Javanese customs and ways of life. We got to wear traditional Javanese clothing, which made me look even more Indonesian, as well as learn how to create our own wayang straw puppets.
We also saw for ourselves how batik cloth is made, entirely by hand, and went on to create samples ourselves. After a good while of dripping liquid wax on cotton (and burning some toes along the way, not my toes though… sorry Wira), I can confidently say that I suck at this.
Still, it made me appreciate how painstakingly hard it is to create even just a yard of batik, and to be able to pass the craft down many generations is a statement to the Javanese people's adherence to heritage and tradition.
---
DAY 7: TRANSIT TO SURABAYA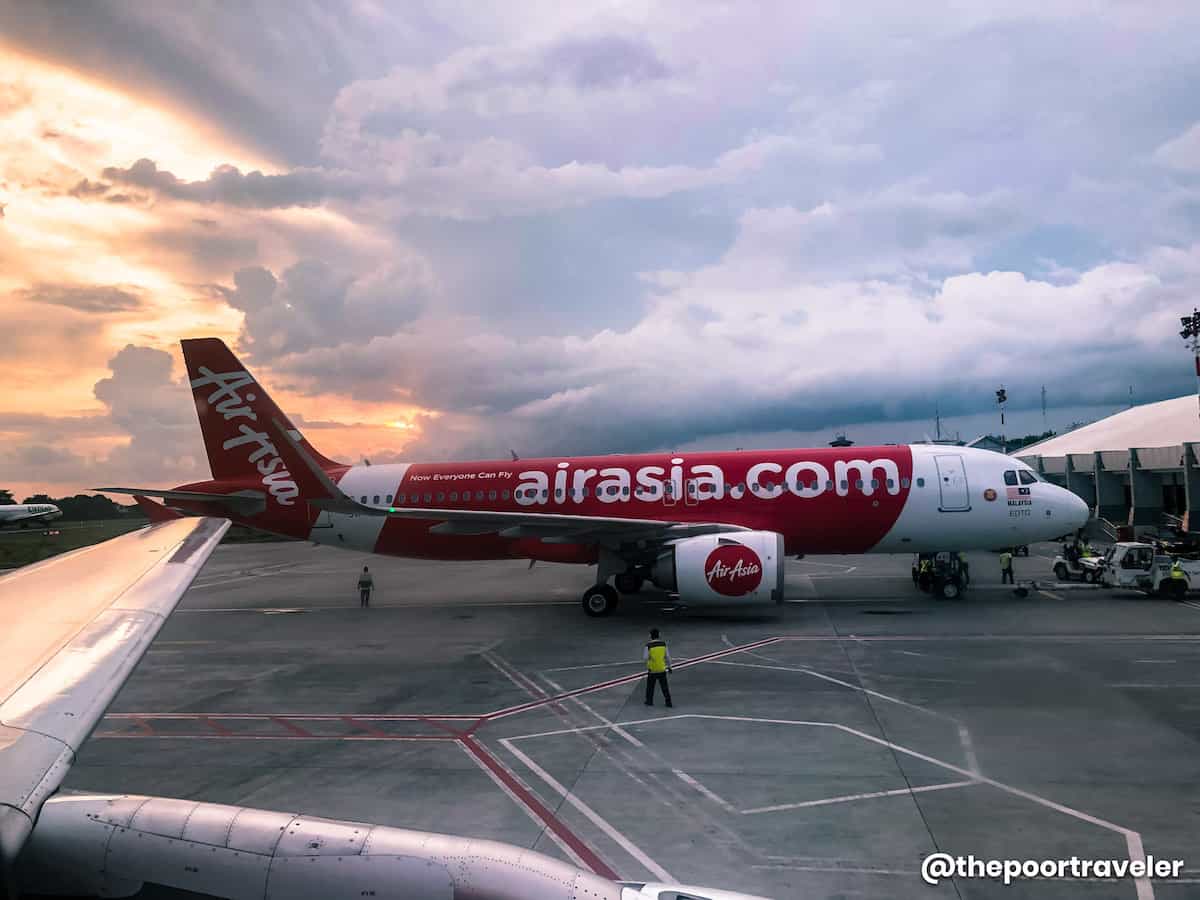 Second only to Jakarta in size, Surabaya is a vibrant metropolis, an important hub in almost every aspect: history, culture, commerce, even entertainment. During our time there, we were able to visit the House of Sampoerna, a museum dedicated to the leading Indonesian tobacco company. Within the city, we were also able to dine in some of Indonesia's top eats: The popular Pondok Tempo Doeloe chain of restaurants, the Tanamera Coffee House, and the oft-praised Zangrandi ice cream parlor.
---
DAY 8: BROMO SUNRISE TOUR
Surabaya is also the gateway to my most anticipated part of the tour: our visit to Bromo Tengger Semeru National Park. We actually transferred to another hotel to get nearer to the park, at the stylish Jiwa Jawa Resort. Like the previous Borobudur trip, we got up very early, and rode on off-road jeeps to get to the viewpoint in time for sunrise.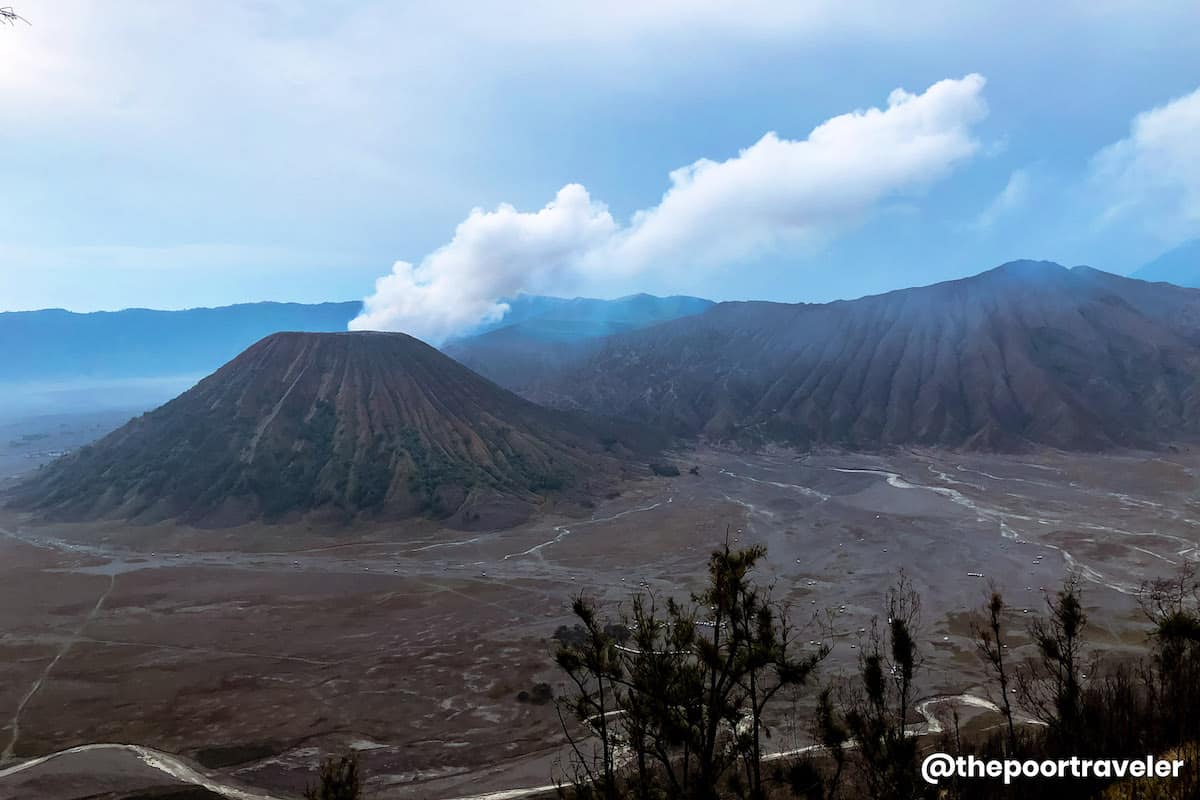 Mt. Bromo is actually part of a larger complex of mountains and volcanoes within the Tengger caldera. Bromo is the most famous of the group, named after the Hindu god Brahma. The caldera also contains the flat-topped Mt. Batok, Mt. Kursi, Mt. Watangan, and Mt. Widodaren. You can also see Mt. Semeru, the highest peak in Java, in the background.
We had breakfast consisting of coffee, gorengan (fried seafood batter), and Indomie fried noodles (yum!). At this altitude, this simple meal is a hot, delicious refuge from the chills. Maybe that's why I remember it with fondness.
Locals in Bromo offer jeep tours around the caldera. Ours was the so-called Sunrise Tour. For IDR 500,000 (PHP 1800), the jeep takes you to three stops. Catching the sunrise overlooking the caldera was our first.
Bromo Viewpoint
It was still dark when we arrived at our viewpoint. As per usual, everyone proceeded to mark their spots. Soon after, I heard the distinct hum of drone propellers. Amazing shots will be made today.
The sunrise arrived like an orchestral performance. As the sun started to peek, you can almost hear strings playing the first notes. As the golden rays reached the tops of the mountains, the cadence increases. For each mountain feature that touched light, another instrument joined in on the chorus. By the time the sun illuminated the whole caldera, an entire visual symphony was revealed. It's nature's concerto, worthy of a standing ovation.
Mt. Batok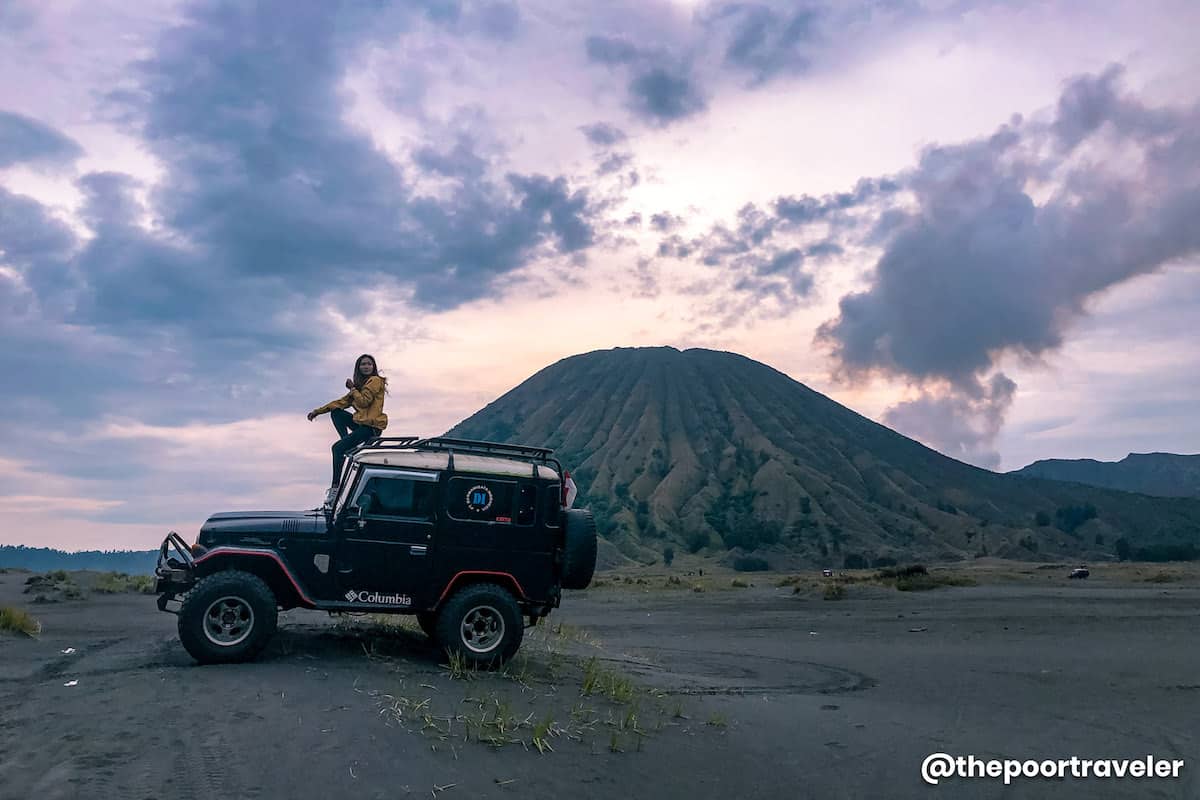 We then traveled within the caldera itself, near the foot of Mt. Batok. In a sea of sand and ash, I was able to see how wide the caldera really is. It's just miles of flat, grey earth, surrounded by magnificent mountains and cliffs on all sides. And of course, Mt. Batok, grand and photogenic, royalty among the lowly dunes.
Bromo Savana
Our last stop was the Bromo Savana, so-named for the seemingly out-of-place greenness of this valley, a stark contrast to the greys and browns of the caldera. A tent market is located in the middle of the Savanah, where peeps can refresh, buy food, and check out souvenirs.
For a couple of days we stayed in Surabaya. By Day Nine, we headed to Juanda International Airport for the last destination of the tour, Bali.
---
DAY 9: TRANSIT TO BALI, NIGHTLIFE
Ah, Bali, what a final act. It's the sweet desert after a satisfying full-course meal. It's the encore to an epic rock concert. It's the happy ending to a relaxing… telling of a Balinese tale. I know it, you know it, and I'm pretty sure the Ministry knows it, and I feel the decision to make Bali last was very intentional.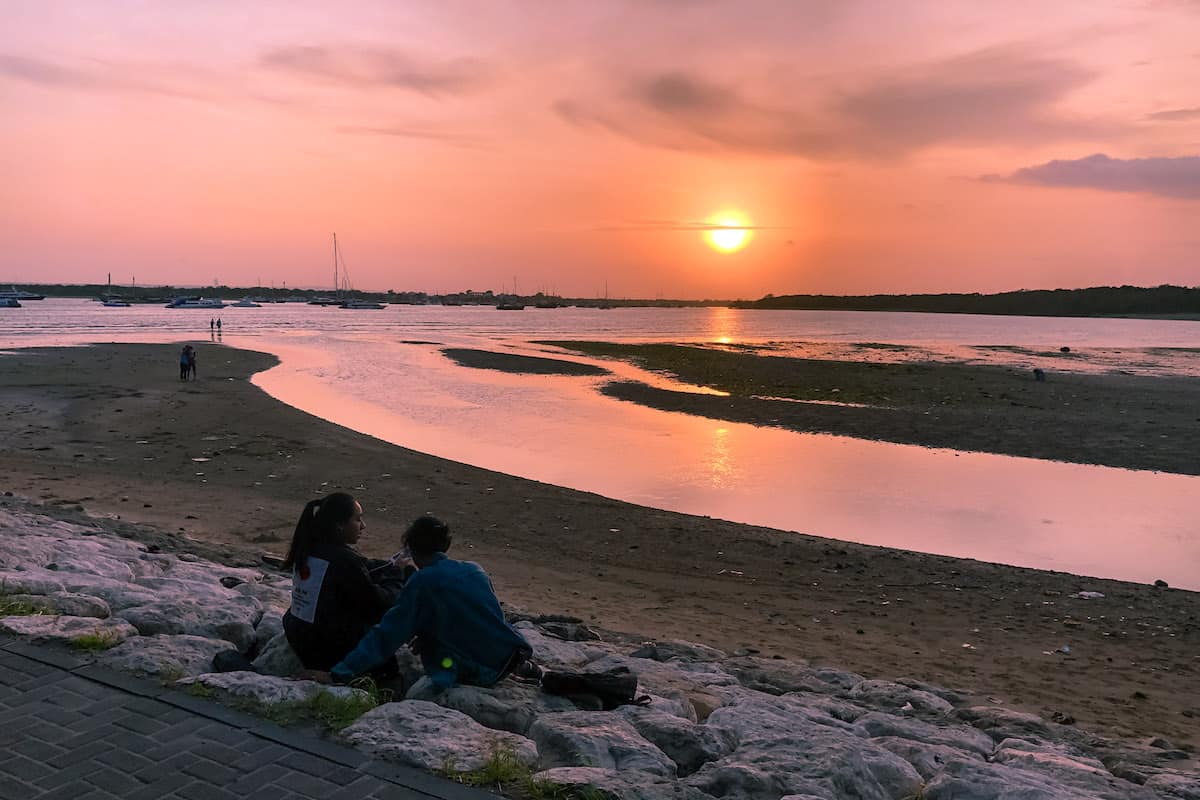 Before we even got to the hotel, Pinneng, the tour leader, announced something that made the whole bus erupt: we're to extend one more day, and that day will be spent on the esteemed Nusa Penida Island. With his dramatic way of announcing it, I think Pinneng knows it, too.
Bali is all about rhythm. The rhythm of the waves in Bali's sublime beaches. The rhythm of a hundred dancing souls, entangled in a Kuta club.
You can see it in the patterns formed by the rice terraces of Tegallalang. You can taste it in the delicious Balinese food prepared at Rumah Desa village. You can hear it in the voices of the chanters of the Kecak ritual dance. The rhythm of the ancient and new, the spiritual and carnal, of man and nature, they all converge here.
That night, everyone was in a festive mood, and we went to a nearby club. Almost everyone came, even yours truly. I was surprised myself; I have been very poker-faced for the majority of the tour, talking only when asked, asking only when needed. I had no plans to go to no freakin' club.
But who would've thought that I would get pulled from the corner of the club, away from my shell, and smack right into the middle of the dance floor? Bali can do that to you. It makes foreigners greet each other like old friends. It makes middle-aged men and women dance to the tune of "Backstreet's Back". In Bali, the rhythm can be irrational. It will take your arm, make your body move, and make you lose yourself. I was the last to dance, but not the first to sit back down.
---
Day 10: LAKA LEKE, ULUWATU TEMPLE
I head out to Day 10 still in a bit of a daze. For today, we're off to see the cultural side of Bali, starting off with a visit to Laka Leke, an esteemed local restaurant. There we got to enjoy some native Bali dishes like urab sayur (a spicy coconut/veggie salad), Balinese sambal (a staple side-dish made from chilis), and my personal favorite, bebek (crispy duck legs deep-fried to the bone).
In the afternoon, we visited the Uluwatu temple grounds, a religious site situated right beside the Uluwatu cliffs. It's a large complex filled with different sites for immersion and contemplation (and maybe a few pictorials), but the highlight of the day was when we were made audience to the Kecak Dance, a hypnotic display of chanting and dancing that's a retelling of the ancient epic Ramayana, only performed when the sun is setting.
---
Day 11: RUMAH DESA
Bali has a large Hindu population, and many still live in villages founded by their ancestors. We had a tour in one of these villages, including their local markets and village centers.
We then visited Rumah Desa, a homestay in the regency of Tabanan. Rumah Desa means "house in the village" in Balinese. Rumah Desa offers group activities showcasing Balinese customs and traditions. For the day, we got to cook authentic local cuisine, ride water buffaloes, and immerse in traditional Balinese living.
---
Day 12: TEGALLALANG RICE TERRACES, NIGHTLIFE
For our second-to-the last day, we visited something that is quite familiar to us Filipinos: rice terraces. These terraces, however, are located in the central Balinese district of Tegallalang.
Legend has it that the knowledge to create these paddies originated from the rishi Markandeya, a revered Hindu sage. Easily accessible (it's right by the side of the road), these rice fields have served the local populace for centuries, but is now one of the most visited attractions in the island. The more entrepreneurial townsfolk have installed swings and platforms that IG-savvy visitors can use, for a small fee. To get there from Kuta, you can opt for either Grab or GO-JEK (an Indonesian ride service), and will cost you at least IDR 160,000 (PHP 580).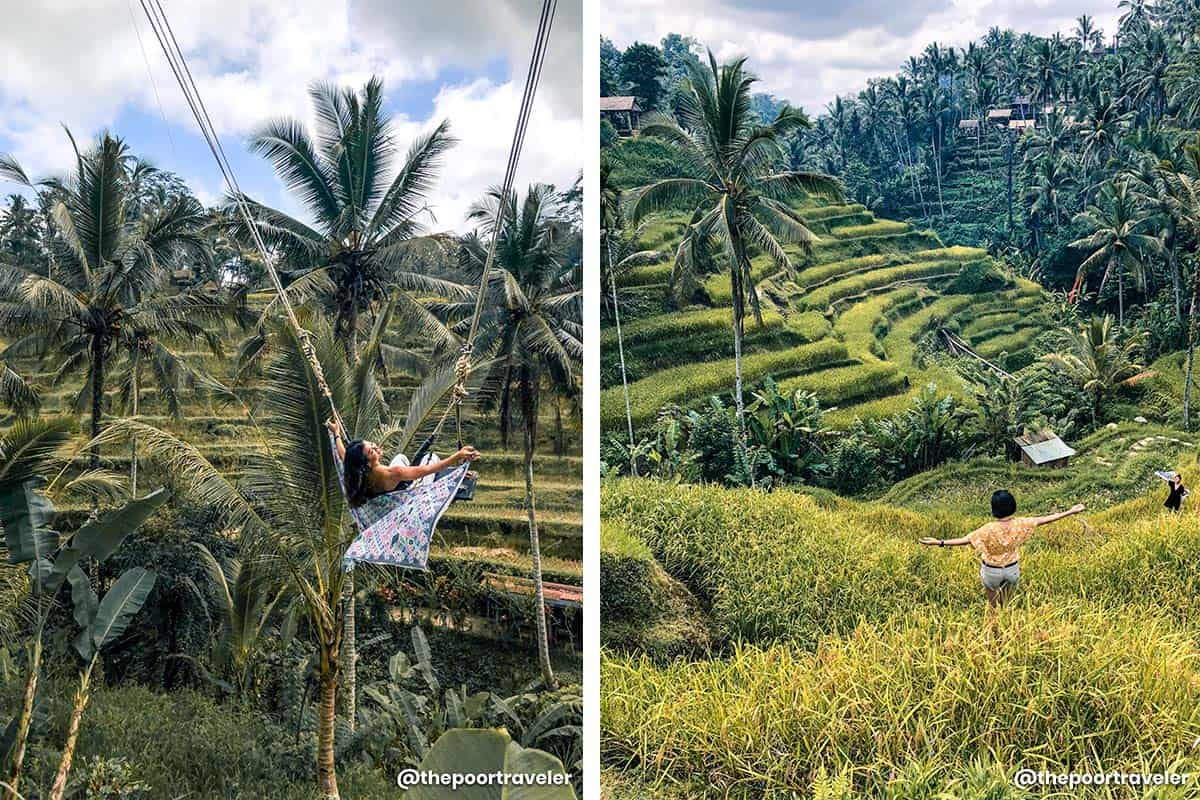 That night, we also had our farewell party, attended not just by the participants but also representatives of AirAsia and the Ministry of Tourism. You'd think everyone would be all formal and stuff, but it's the last night, the bar is open, and the music is blaring. What followed was something The Poor Traveler doesn't cover. That's all I'm gonna say about it.
But when the night was over, when the club had closed, when everyone had said their good nights (with varying levels of alcohol involved), there was time for reflection. It's easy to fall in love in this place. Many of those who visit never wish to leave, evidenced by the number of foreigners who choose to extend their stays. Can you blame them? Bali is a bubble, a fantasy, an island of both pleasure and contemplation, where you can go wild one night and introspective the next, a place where you can get lost in the companionship of others, and still reflect on your own solitude.
It's a song that serenades those who seek it. But like all songs, the rhythm has to end.
---
DAY 13: NUSA PENIDA
The Nusa Penida trip, on our last day, Day 13, felt like a cleanse. Not everyone was able to extend their stay, and we set out minus a few faces we've grown familiar with the last two weeks. Funny what two weeks can do.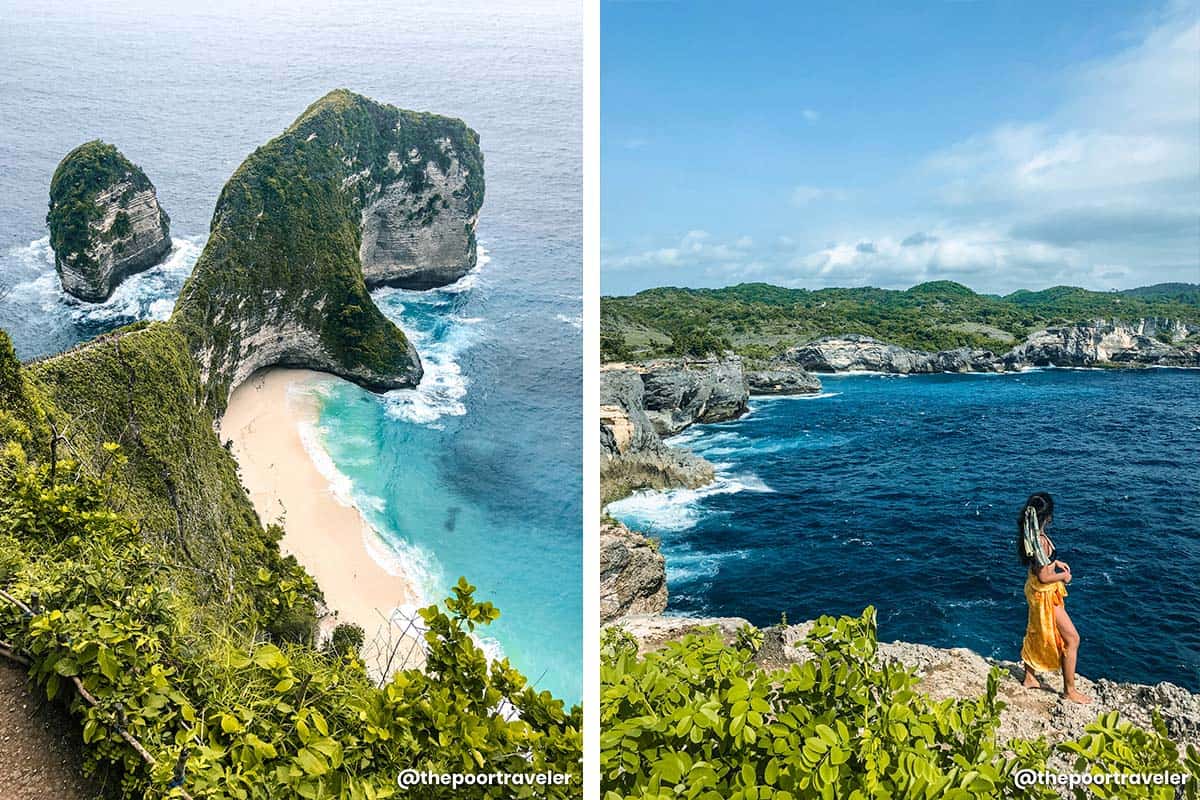 Nusa Penida was an enjoyable trip, make no mistake. We get to visit the dinosaur-shaped Kilingking Beach, and the striking Angel's Billabong. Day tour packages here are priced at IDR 500,000 (PHP 1,800), where you have a private car and your own driver/guide. You get to see the above places, and more.
But today, the atmosphere among us was different. People were noticeably more silent, lost in their own thoughts. Maybe because it's the last day, and everyone was already planning what to do next. Some have other places to travel to right away. Others are already planning to extend. A few were probably relieved that the work here's done. All just doing what they do best, finding ways to express all these in their platforms, sharing the beauty of Indonesia to everyone else.
As for me, my inner thoughts are only of gratitude.
---
Special thanks goes to the Indonesian Ministry of Tourism for making this trip possible. Thanks also to AirAsia for sponsoring all our flights. To all of my fellow participants, I appreciate the friendship and awesome memories.
Also special thanks to all our Indonesian hosts. Indonesia is wonderful because there are wonderful Indonesians like you. I'm truly grateful.
Credit goes to Wira Nurmansyah, Anita Mae, Pinneng, Amanda Gracia, and Wita Juwita for providing additional information.
2️⃣0️⃣1️⃣9️⃣ • 1️⃣ • 8️⃣
---