They found me at the common area, playing bingo. Yes, bingo.
"We've been waiting for you downstairs," my new friends said. "We thought you were in your room."
Alas I was not. I was in the company of fun-loving backpackers from around the world, each of us meticulously arranging our piles of tiny pebbles that would be my markers on the two cards that bore random numbers. The next round was just about to start. Friday nights are Bingo nights at SPIN El Nido.
Hostels are some of my favorite things about traveling. Sure, I sometimes choose to splurge and sashay my way into a hotel room, or be more immersive and bond with locals at a homestay, but hostels would always be my top choice, especially when traveling alone. It is this delightful atmosphere of community that got me hooked. Nothing beats meeting like-minded people and discovering destinations together for the first time.
If a random stranger asks for recommendations on the best places in the Philippines, El Nido (if not the entire Palawan province) would make it to the top five. El Nido has tons of natural wonders and a dash of nightlife. Given my constant thirst for anything alcoholic — yep, it's true, just ask my humongous tummy — it is something that is always a consideration for me. But before this trip, none of the rooms I tried had given me any outstanding experience. They were all just alright, not much to remember. That is why SPIN was such a surprise.
WHAT'S COVERED IN THIS GUIDE?
Rooms and Rates
Completed just earlier this year, SPIN Designer Hostel is still in its infancy. Hence, its every single corner is spanking new and squeaky clean. But freshness means a lot of different things at SPIN. Other than its youth, the overall design of the place is a breath of fresh air. Take the rooms as an example.
During my week-long stay, I was able to try: a single private room, a twin private room, and a four-bed dormitory.
Dormitories. The dorms are huge. Two bunk beds lie on either end of the room with plenty of space to move around in between. Lockers for each occupant stand on the side of the windows, which are also big enough to allow sufficient light in. Curtains can be drawn if you wish a little shade or ensured privacy. P1000 per bed per night.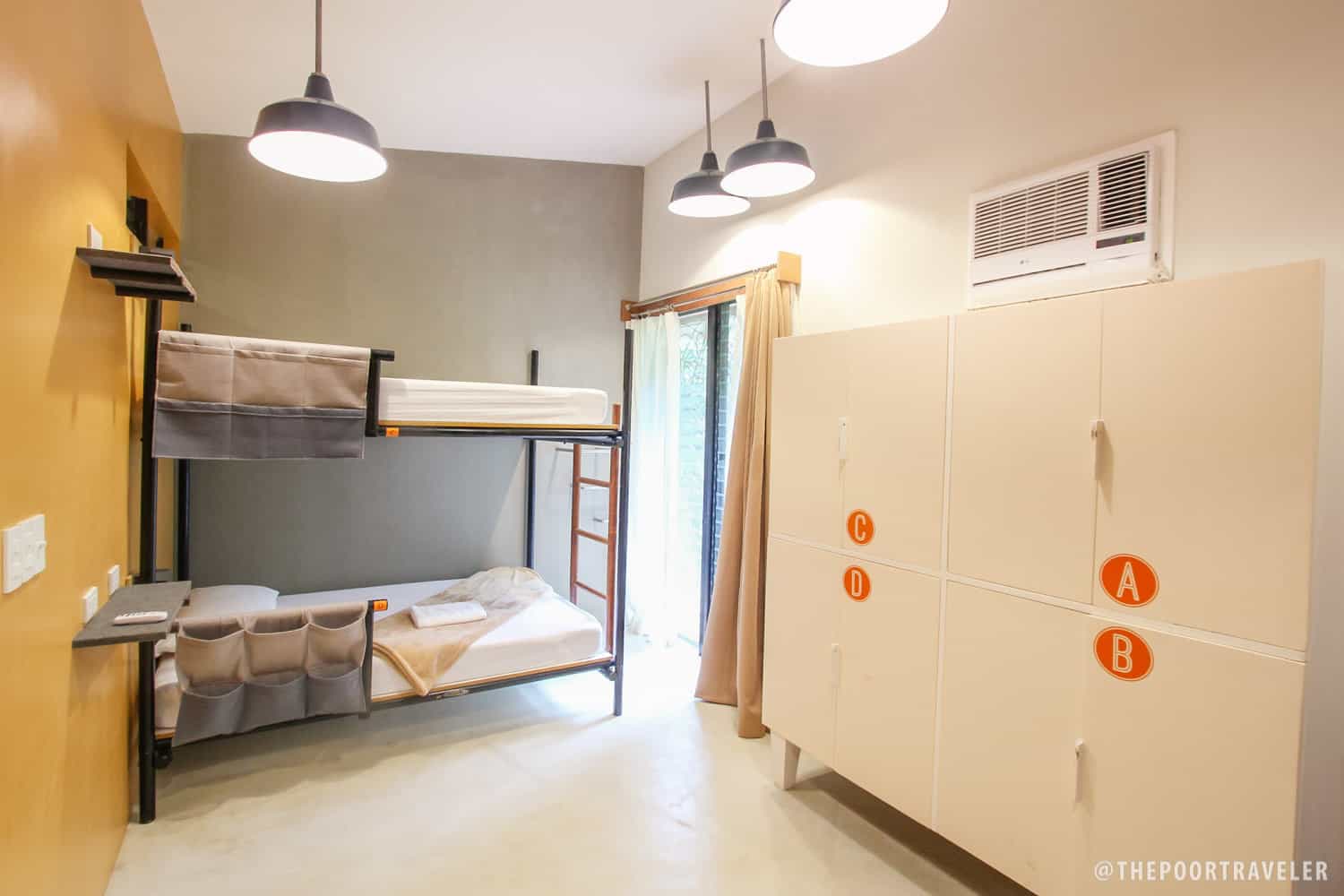 Private Rooms. While the private rooms are neither big nor small, they were designed to maximize space well. The bathroom door, separating the actual bedroom from the toilet and bath, transforms into a divider, separating the toilet from bath, when it is opened. It is also equipped with a rainfall shower and a bidet spray. The room also has a small desk with a chair and a lot of lighting options. Single, P2500 per bed per night. Double/Twin 1250 per bed per night.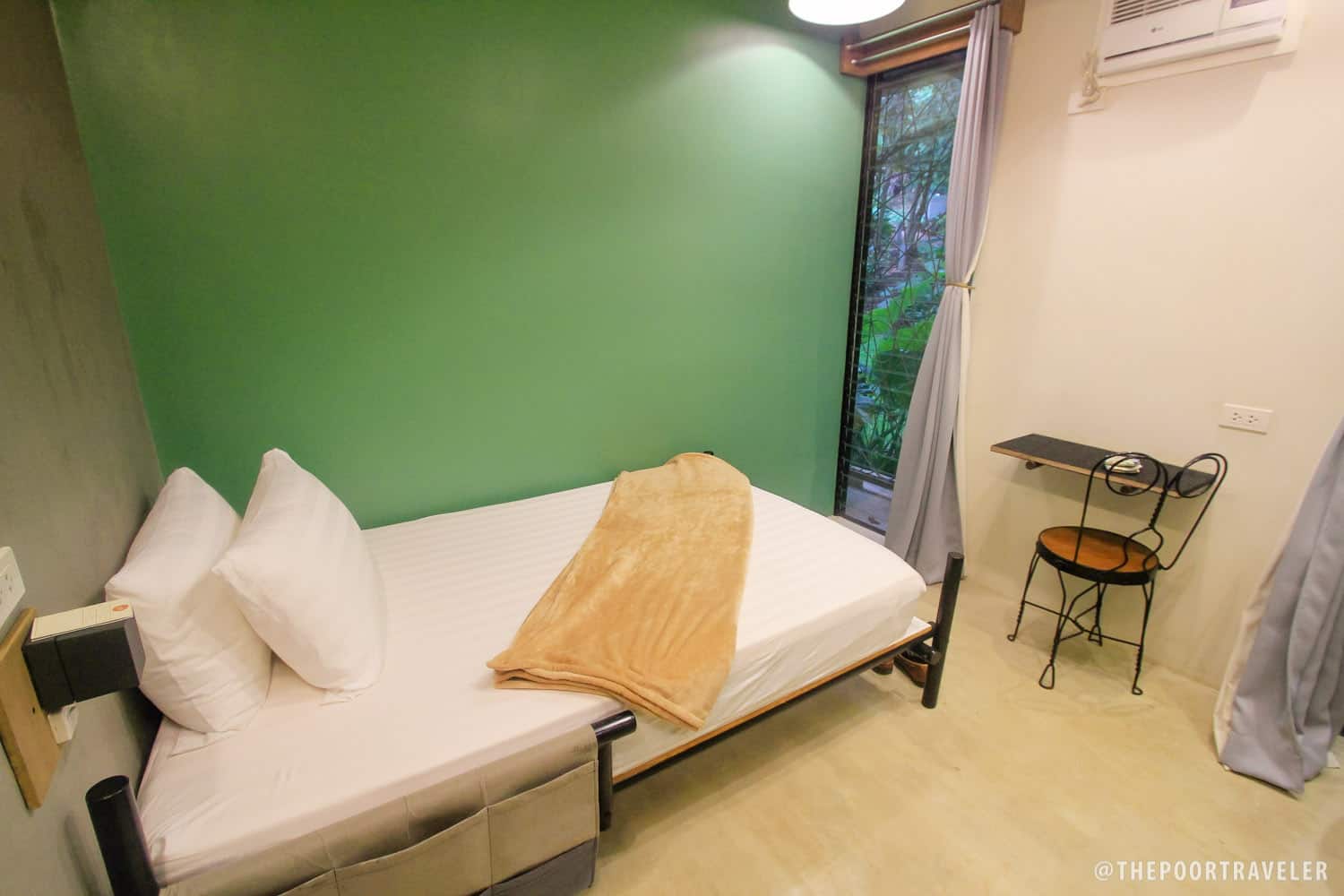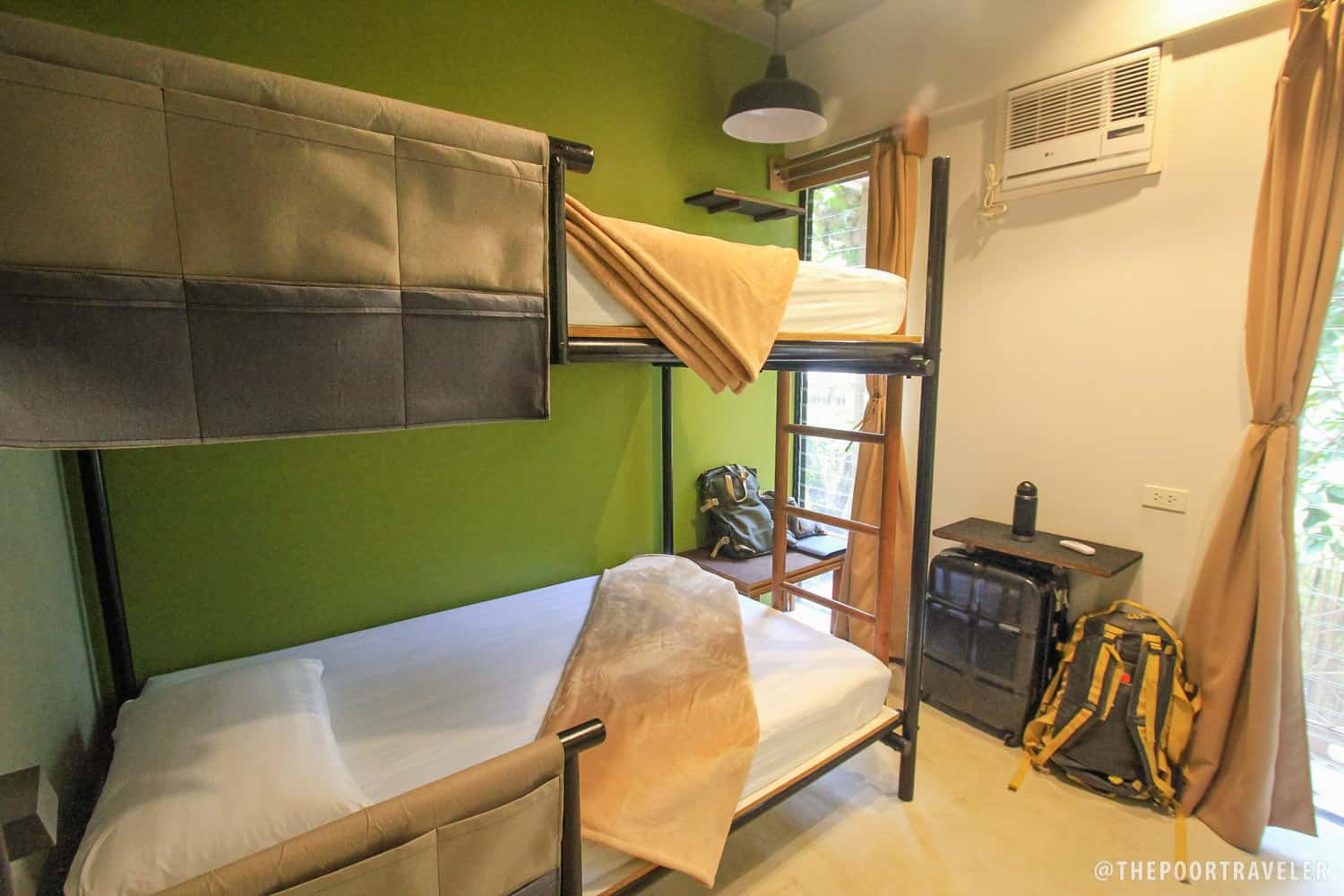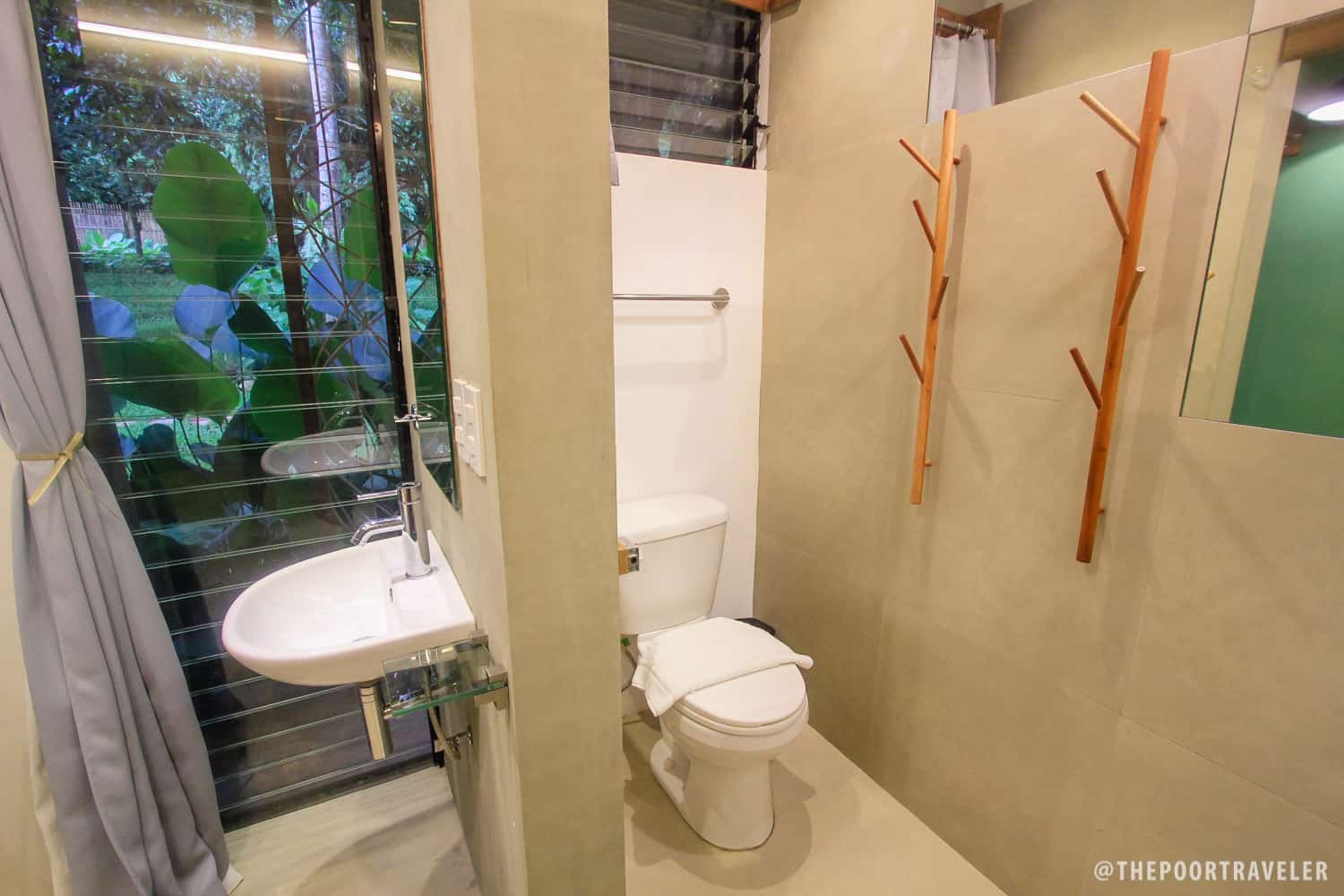 Each comfortable single bed comes with side pockets in which guests could keep their small items like cables and chargers. Each guest also has their own power socket for their gadgets, and a small bedside lamp. And a pillow. If there's one complaint that I initially had, it's that they provided only one pillow per guest, but you could always ask for more if you're such a hugger (like I am. Not that you need to know. Not that I need to share. What am I doing?).
Interior Design and Amenities
One thing that makes SPIN truly stand out from competition is the design, something that they love to brag that it's actually part of their name. Designer Hotel may sound lofty at first, but a title apt and well-deserved. One of my pet peeves in many hostels is that they easily give in to the temptation of converting as much space as bedrooms to increase revenue. But SPIN does not compromise any breathing room where it is needed. The high-ceiling and vast Common Area, for example, makes the stay at the lounge, kitchen, and dining area so comfortable. Even the balcony next to it is wide enough for an outdoor movie screening, which is what's in store for guests every Saturday night.
The unisex (yep!) Common Bathroom is also surprisingly spacious, housing shower rooms and toilet rooms. Yep, rooms, not cubicles. (Hurray for not making us share the scent from within us!) And just like the private rooms, the toilets have bidet sprays and the shower rooms have rainfall heads.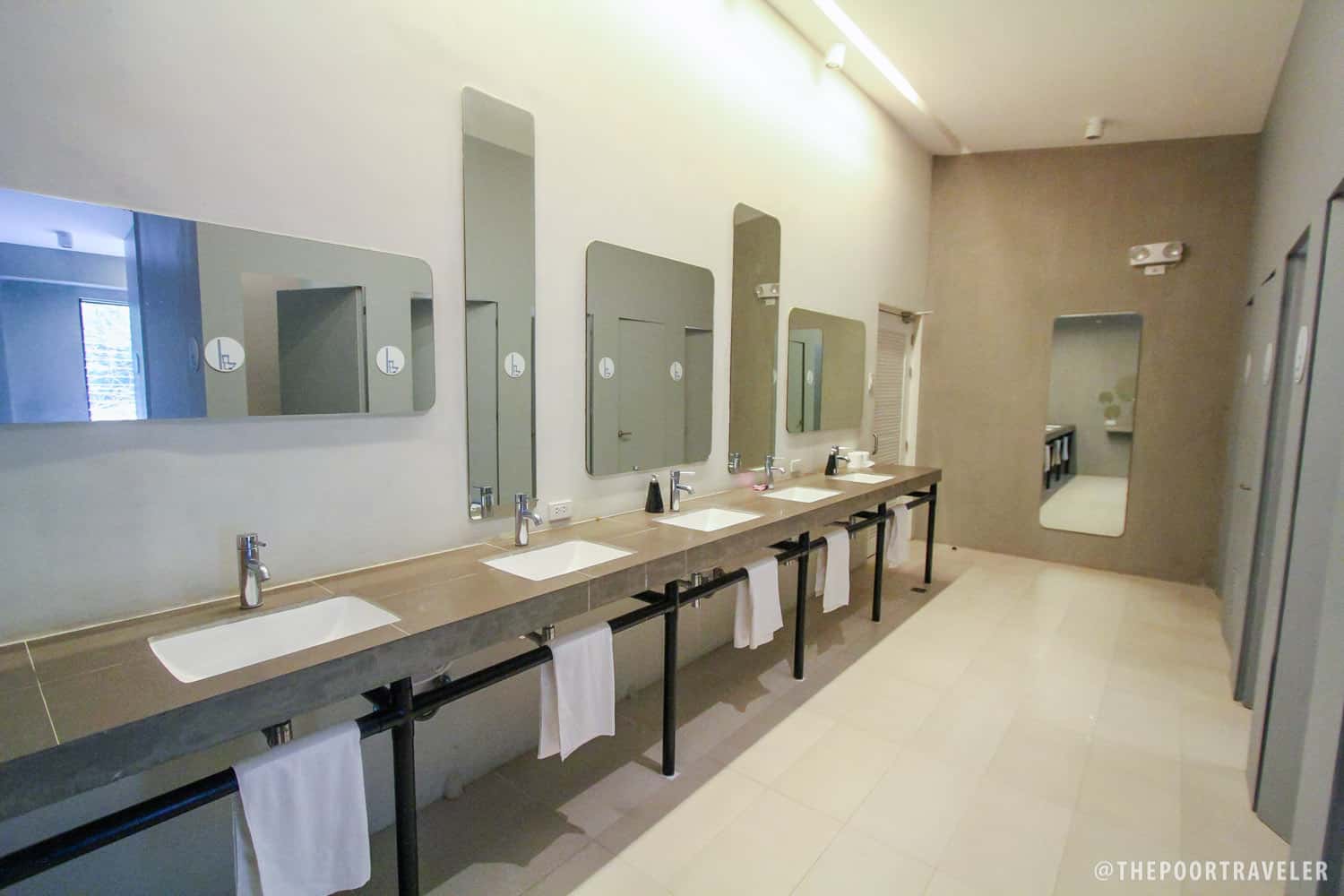 Being a light packer traveler means I did not bring many clothes with me, which called for another important space: the Laundry Room. There's one on the ground level with one machine that is easy to operate. The only thing it lacks is a dryer, but there's a fan in its stead.
Now let's talk about breakfast. Each booking, whether you're staying at a dorm or a private room, entitles you to a light breakfast: mostly bread (loaves and pandesal), spreads (pineapple and strawberry jam), eggs (omelette or sunny side up), and juices (orange and mango). And if you want to cook, the kitchen is just there for you like a clingy lover.
There's always something happening at the Common Area, especially on weekends. Whether it's movie screenings, bingo nights, or just random game, they always have a way of keeping guests from being bored. The lounge is also the place for those who like to play, be it board games or music. So if you are light sleeper, tell them to not assign a room near the Common Area.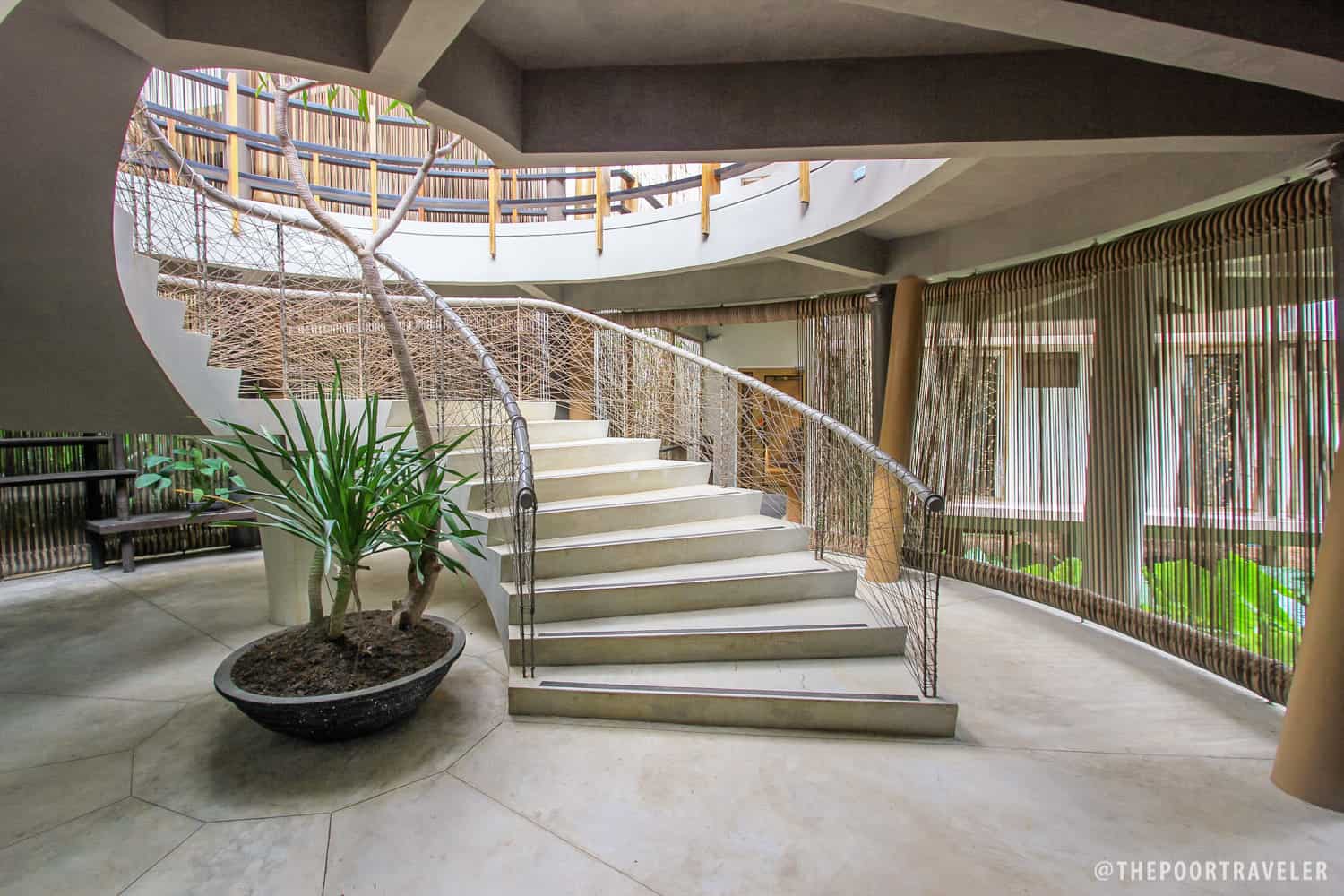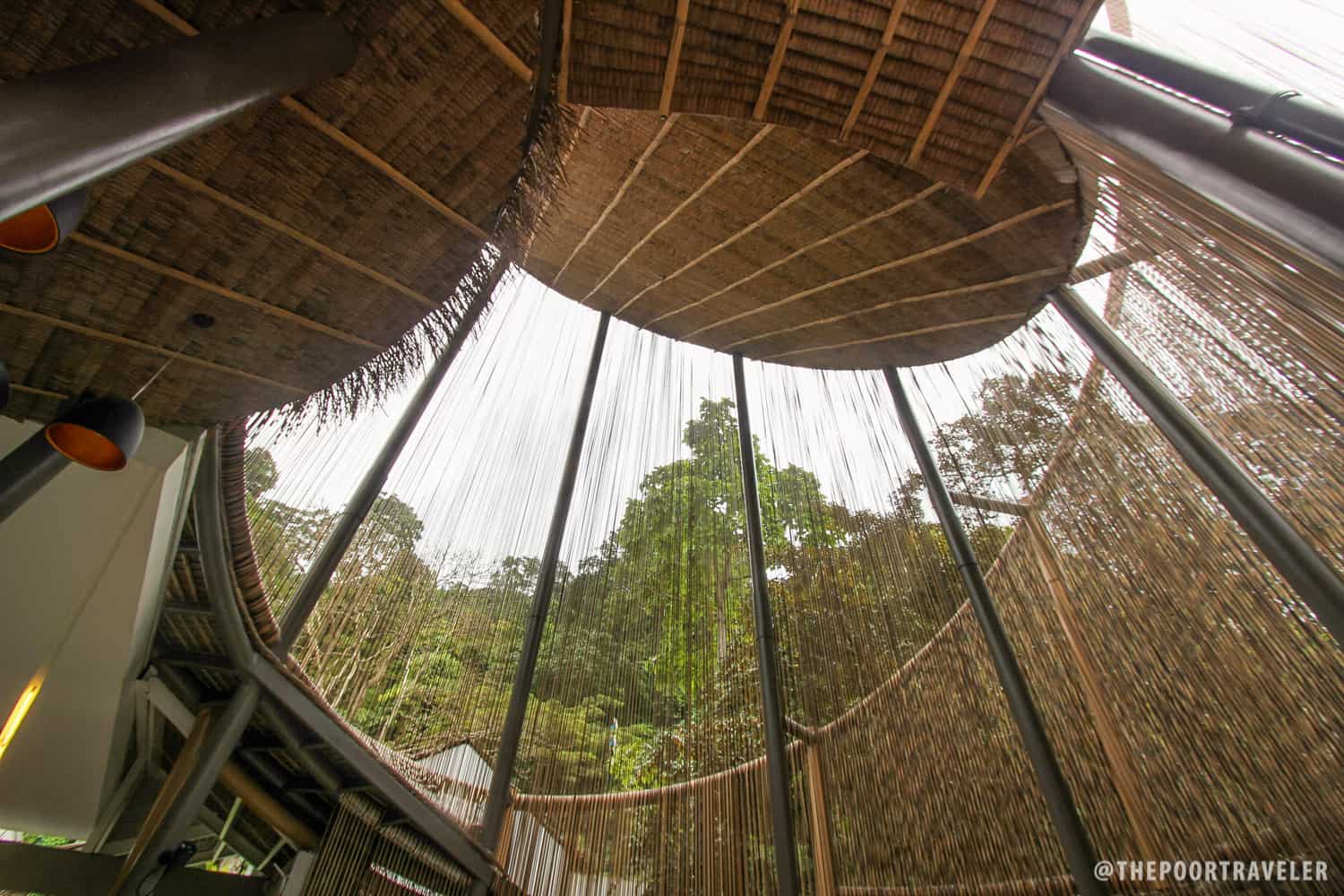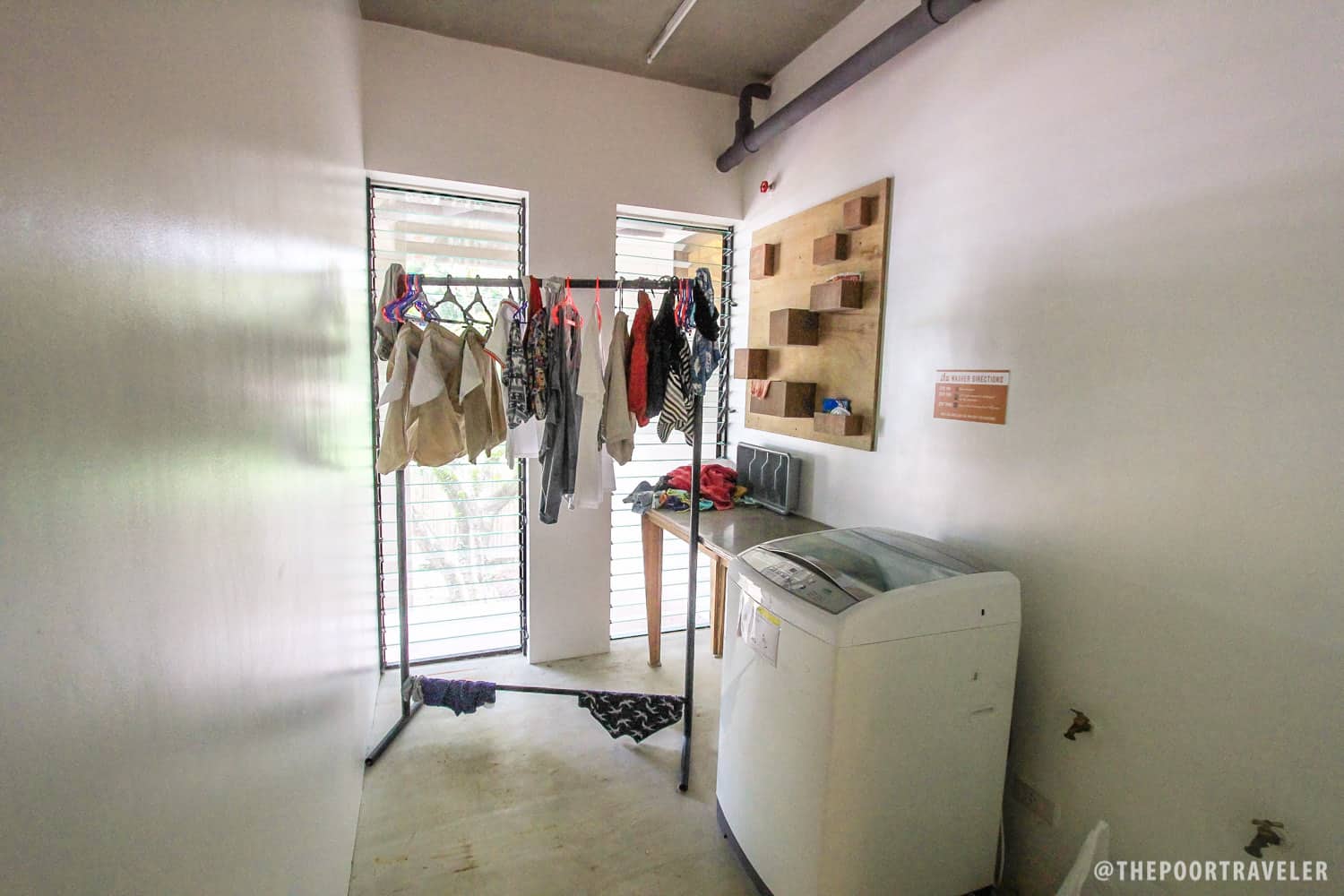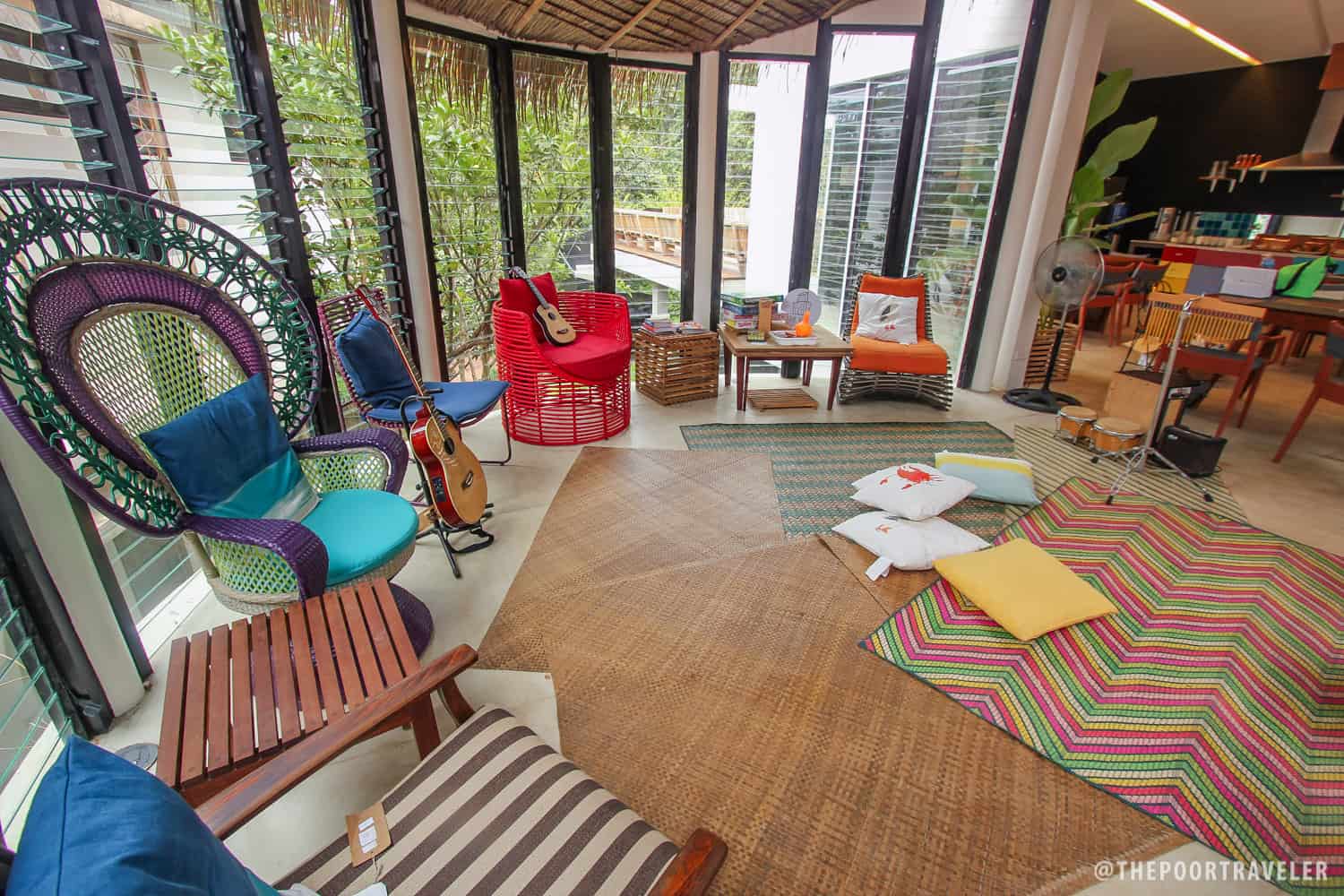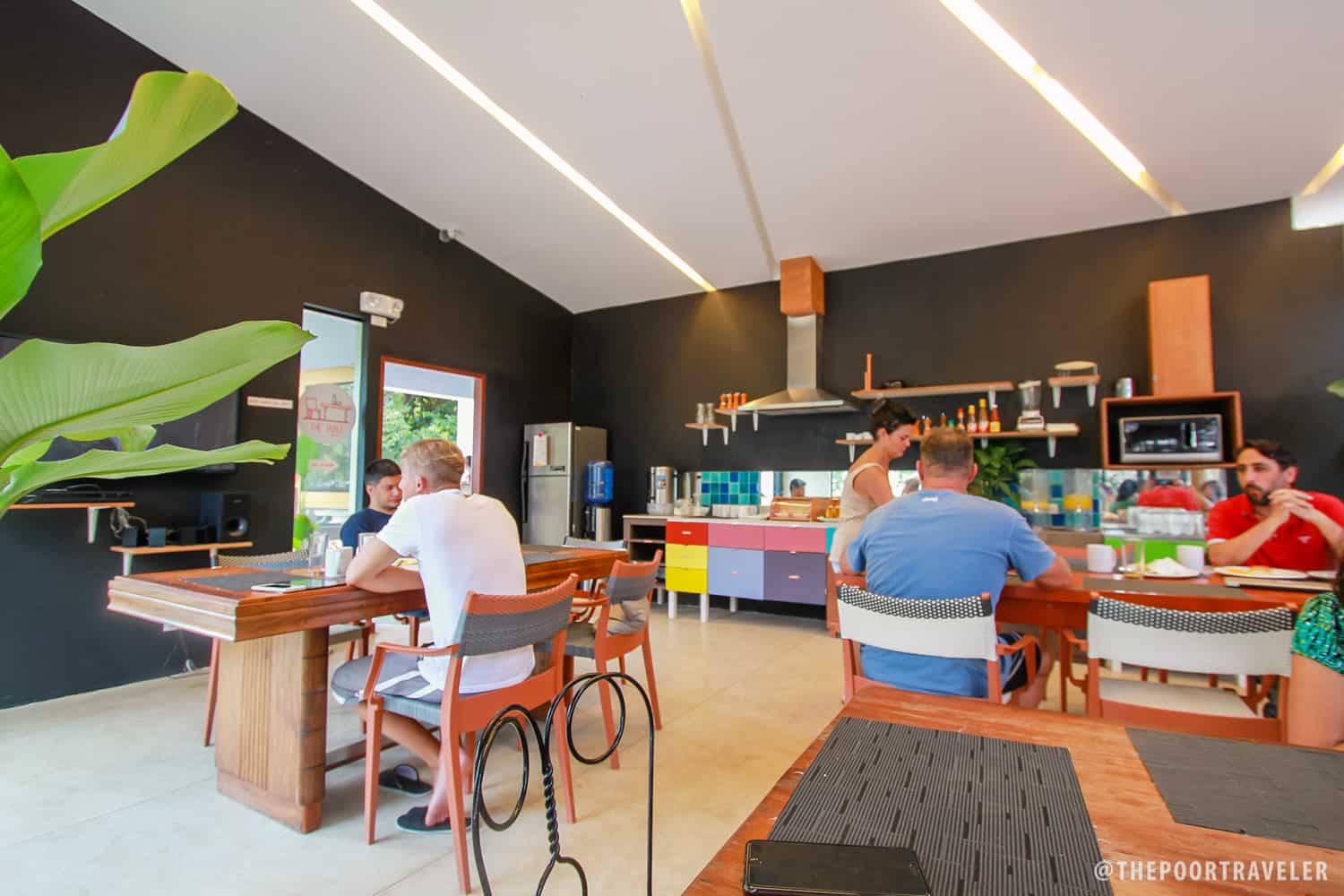 Location
The beach front and the parallel roads (Quezon and Serena streets) are where most the action is in El Nido. Spin is in neither. It is situated on the edge of the town proper but not too far away. Areas of interest are still within walking distance. The beach is just two blocks away and the restaurant lane a block. An adjacent sari-sari store (small convenience store) offers almost everything you need from toiletries to booze. Lastly, there's a tricycle lane just in front of the building, which makes everywhere else reachable in a minute or two.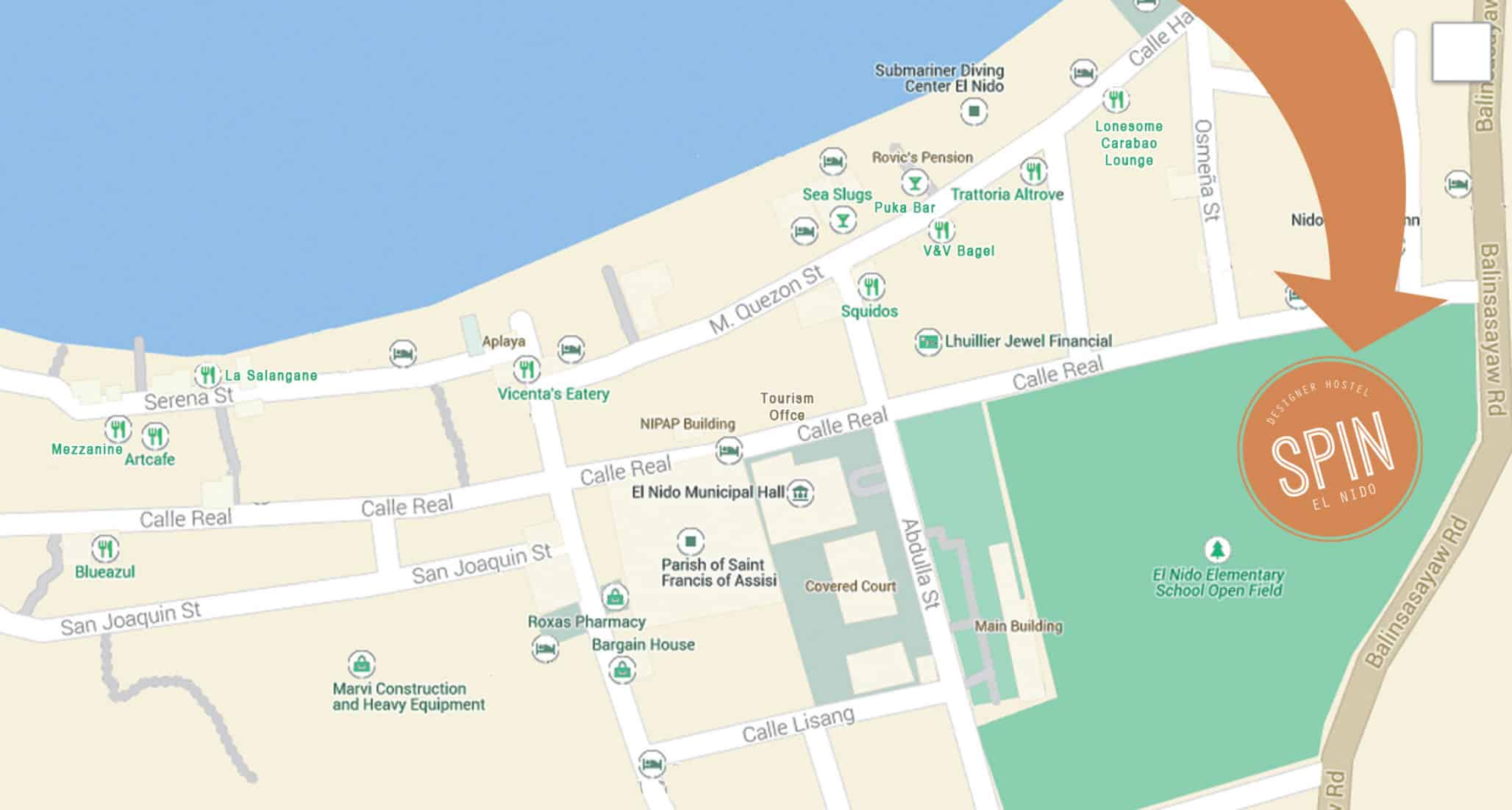 Staff and Service
During my stay, the staff was generally friendly and polite, but not stiff at all. They were down for whatever the guests are enjoying. They sing, host games, and even make jokes. The rooms were also kept tidy every day, and they can be relied on when it comes to recommendations and directions.
I'm glad I was invited to try Spin. I remember, as I was staying at the lounge one night, I was reminded of the first time I stayed at a hostel. It was in Cameron Highlands, Malaysia, and it was just a twist of fate. I failed to book a hotel in advance and for some reason ended up at a hostel, which turned out to be a life-changer. It was one of those moments that will forever be with me. The thought entered my mind again because SPIN reminded me of why I fell in love with hostels in the first place. SPIN is definitely, hands down, the best hostel experience I've had in the Philippines.
SPIN Designer Hostel
Balinsasayaw Road cor. Calle Real, El Nido, Palawan

Disclosure: While we tried to make this review as honest as we could, let it be known that the establishment invited us to stay at this hostel at no charge so we could experience their services firsthand.