They stood in the middle of the deck and spoke, "Today, you're gonna be part of the crew. Sweet?"
The announcement triggered a strange mixture of excitement and nervousness. Excitement because I had never boarded a tall ship before, and it is always a delight to open myself to new wonderful things. Nervousness because, er, I had never boarded a tall ship before, and the idea of working on one was a little too intimidating.
But the members of the legit crew had a way of making everything, no matter how mundane, sound fun and interesting. They shared what a knot is or why the right side of the vessel is called "starboard" as though it was standup comedy. They explained how to control the sails in a totally laidback fashion, reminiscent of Finding Nemo's Crush, the cool turtle.
"You might just see turtles around one of the islands we're visiting today," they announced.
Every single one of them was always smiling and approachable, fostering a light and friendly atmosphere that made the trip much less like an arranged tour and more like a family trip.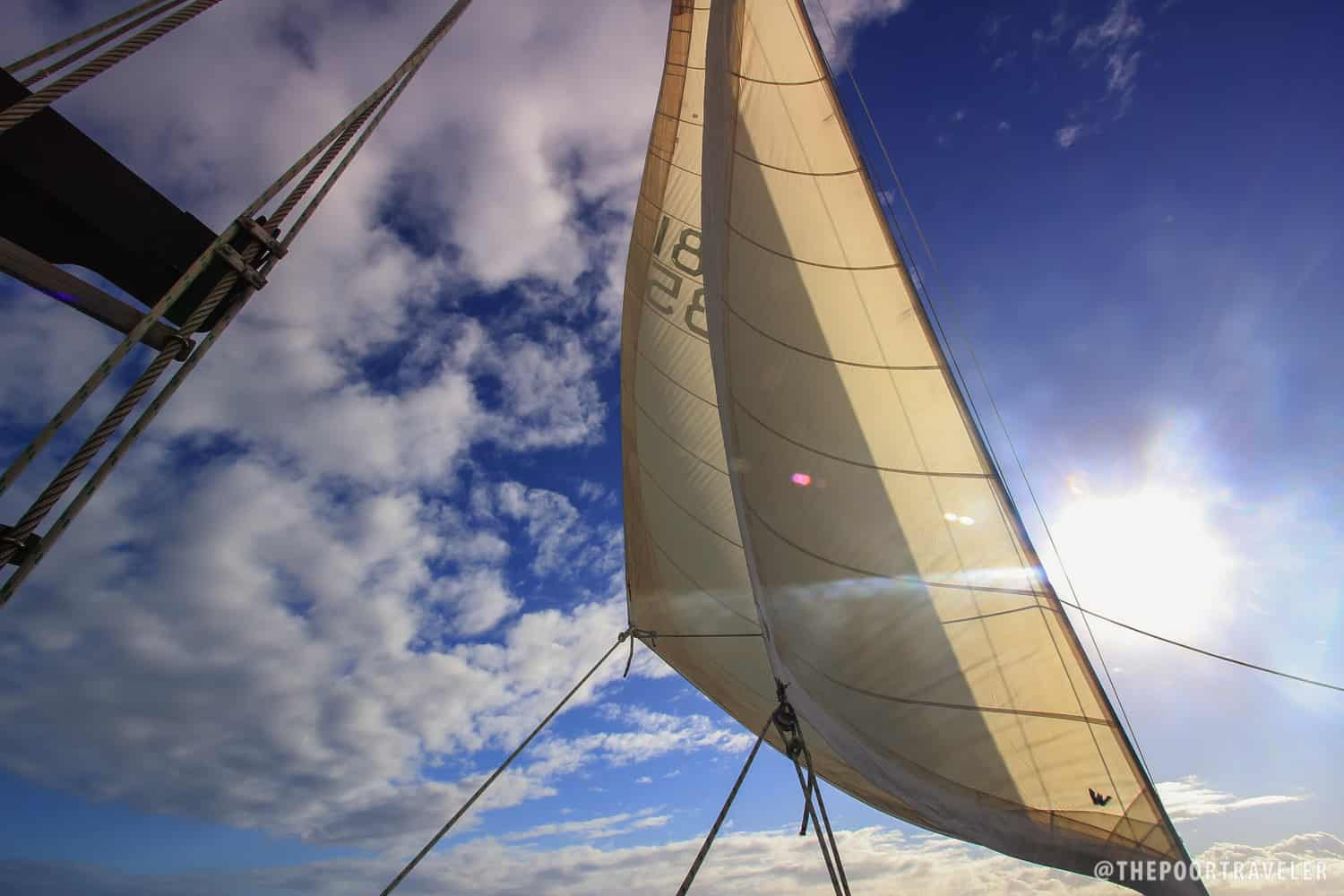 WHAT'S COVERED IN THIS GUIDE?
The Derwent Hunter
The 70-year-old Derwent Hunter was designed and constructed in 1946 by Walter Wilson of the famous Wilson Brothers Shipwrights of Port Cygnet, Tasmania. "She was built of Blue Gum, Tasmanian Oak, Celery Top Pine and Huon Pine which grew within sight of the Wilsons slip yard, some of the best ship-building timbers in the world," shares Tallship Adventures, the family-run company that operates the ship. "The Derwent Hunter was Walter's last vessel built before retirement and was the last Australian designed vessel built to work under sail." Over the years, she has become a legendary sight in the waters of Airlie Beach.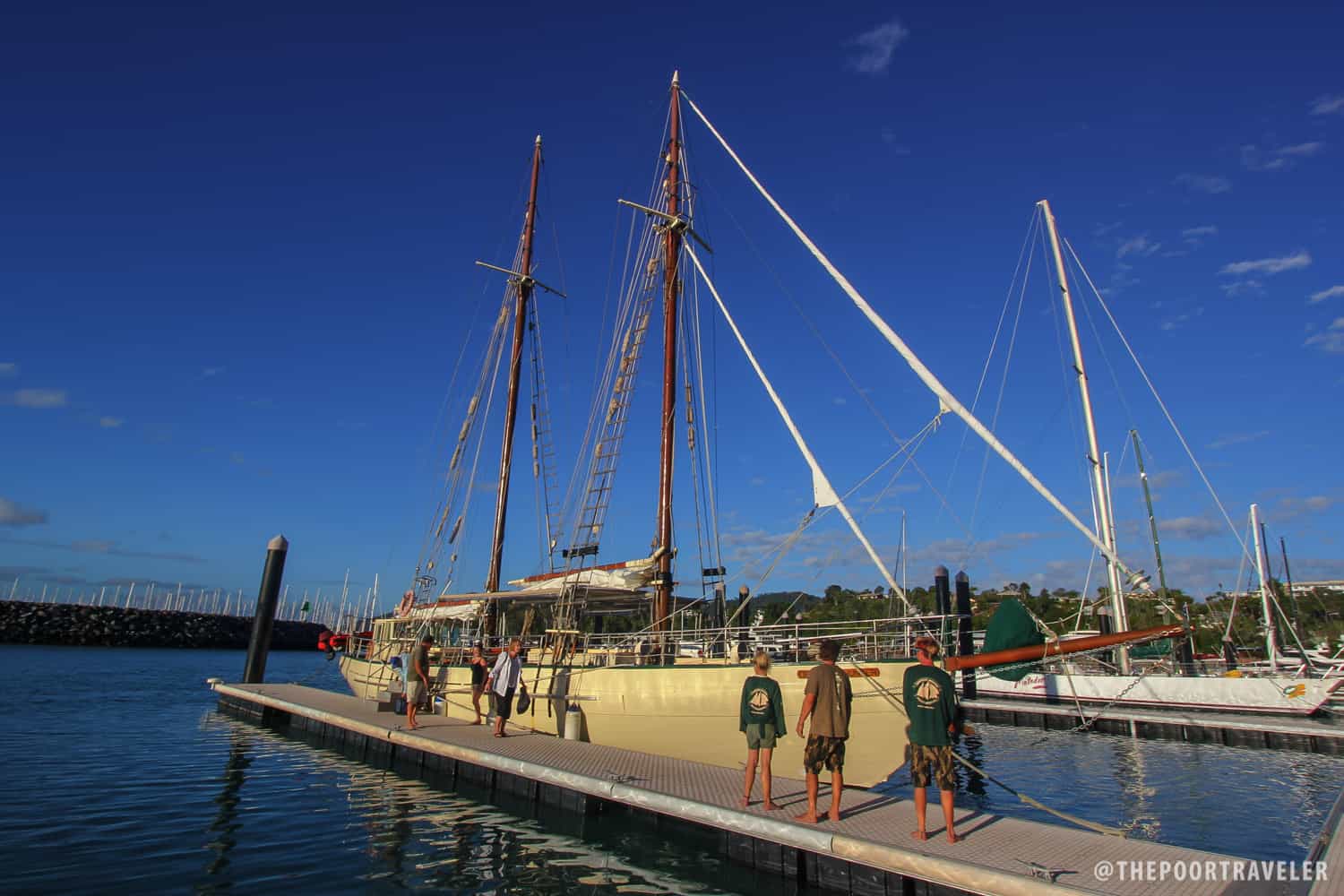 Our journey began as soon as we were picked up by a bus, which transferred us to Abell Point Marina South. While everyone else was enjoying their morning tea, I wandered around the esplanade and became fascinated by the birds that hunted fish just near the jetty. Some flew over lanes of neatly docked small boats. Soon after, we were on the jetty, excitedly walking toward the Derwent Hunter.
While it is permitted to carry up to 38 passengers, there were probably around 20 of us on the boat that day. But despite its decades-long history working under sail, she remained well-maintained. I took a seat near the front end of the deck, from where I could clearly watch the rolled up canvas get released and let the wind blow us away. It was like a flag-raising ceremony. Many of us became part of the process, and the rest watched in awe. As the staff was explaining the geography and history of the Whitsunday Islands, a gentle splashing sound was heard. "Wow, that's a whale," the staff happily announced. Everyone was on their feet, trying to get a clearer view of the giant, which appeared above the surface one more time. It was a humpback whale.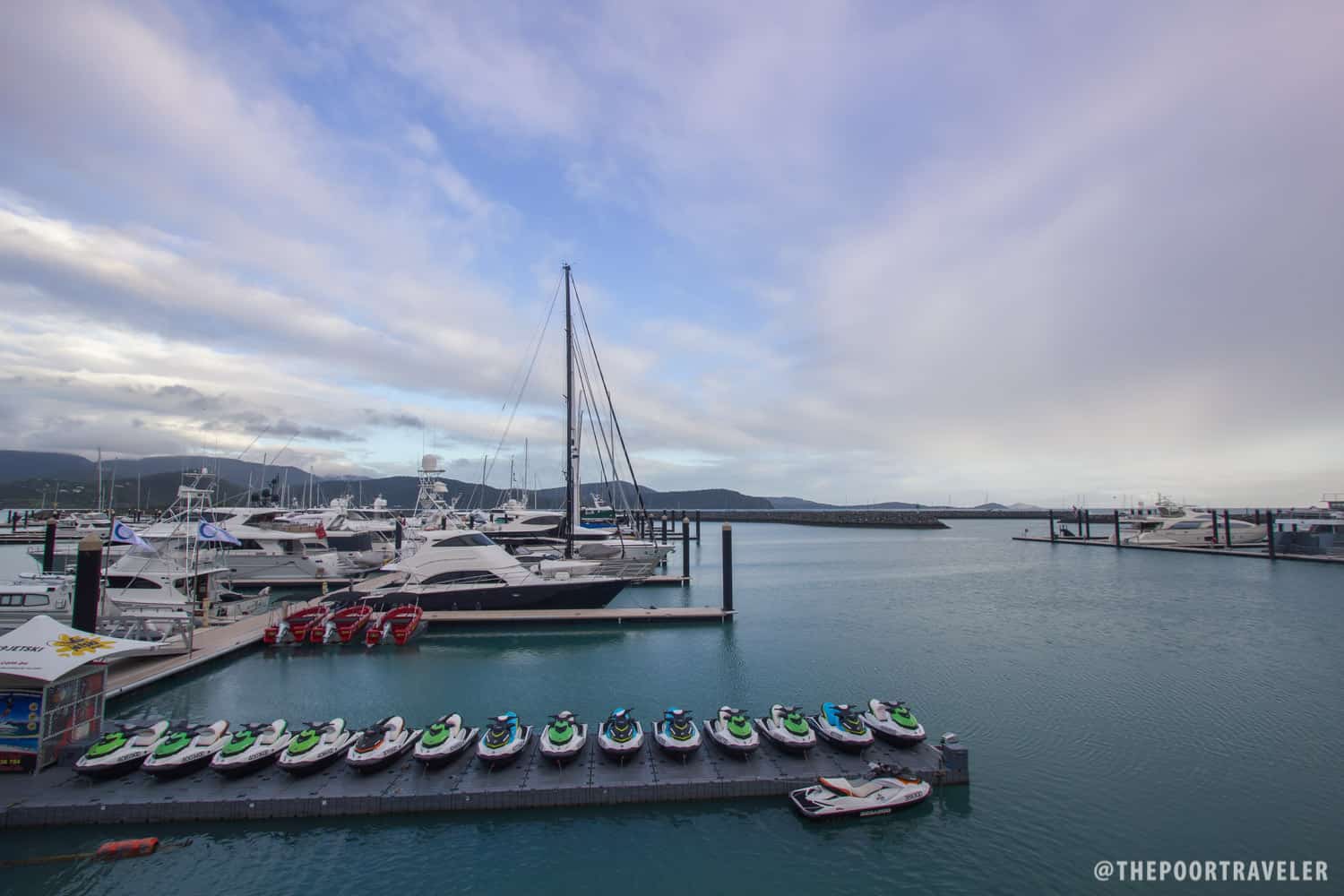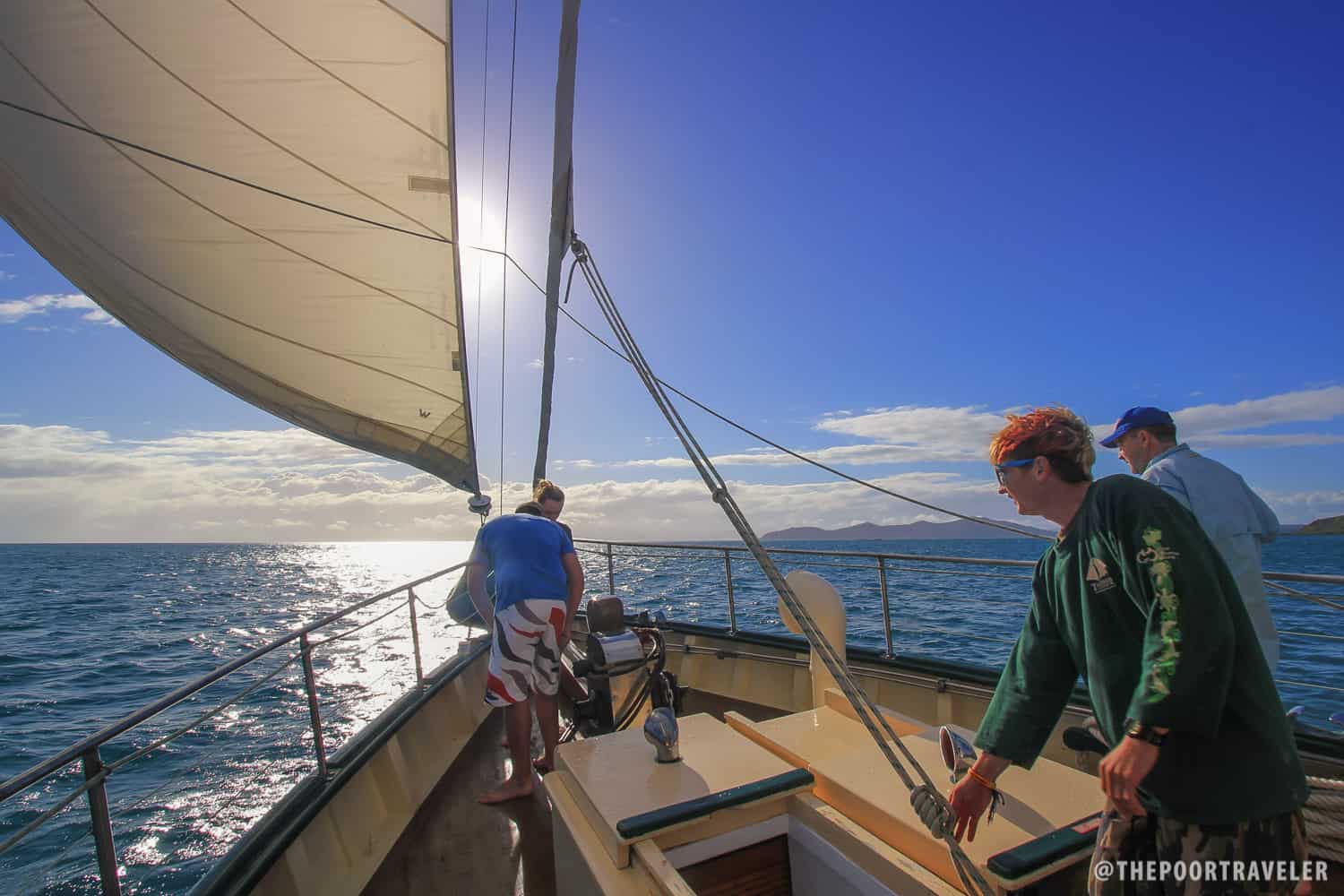 Bali Hai Reef
Our destination: the northern bays of the Whitsunday Islands. The Whitsunday Islands (or simply, Whitsundays) pepper the central part of the Great Barrier Reef, just off the eastern coast of Queensland. Tucked along its northern edge is Bali Hai Reef, a spectacular snorkeling site brimming with life. The sun was bright that day, allowing the cerulean sea to sparkle as I broke its calm with my snorkeling fins and swim noodles (yes, because I can't swim to save my life).
Colorful live corals that painted the reef and seabed with many shades of purple, orange and red, provide feeding and breeding grounds for many other marine creatures. We spotted a couple of turtles. TURTLES! It's not often that I get to see these noble buddies. We got lucky.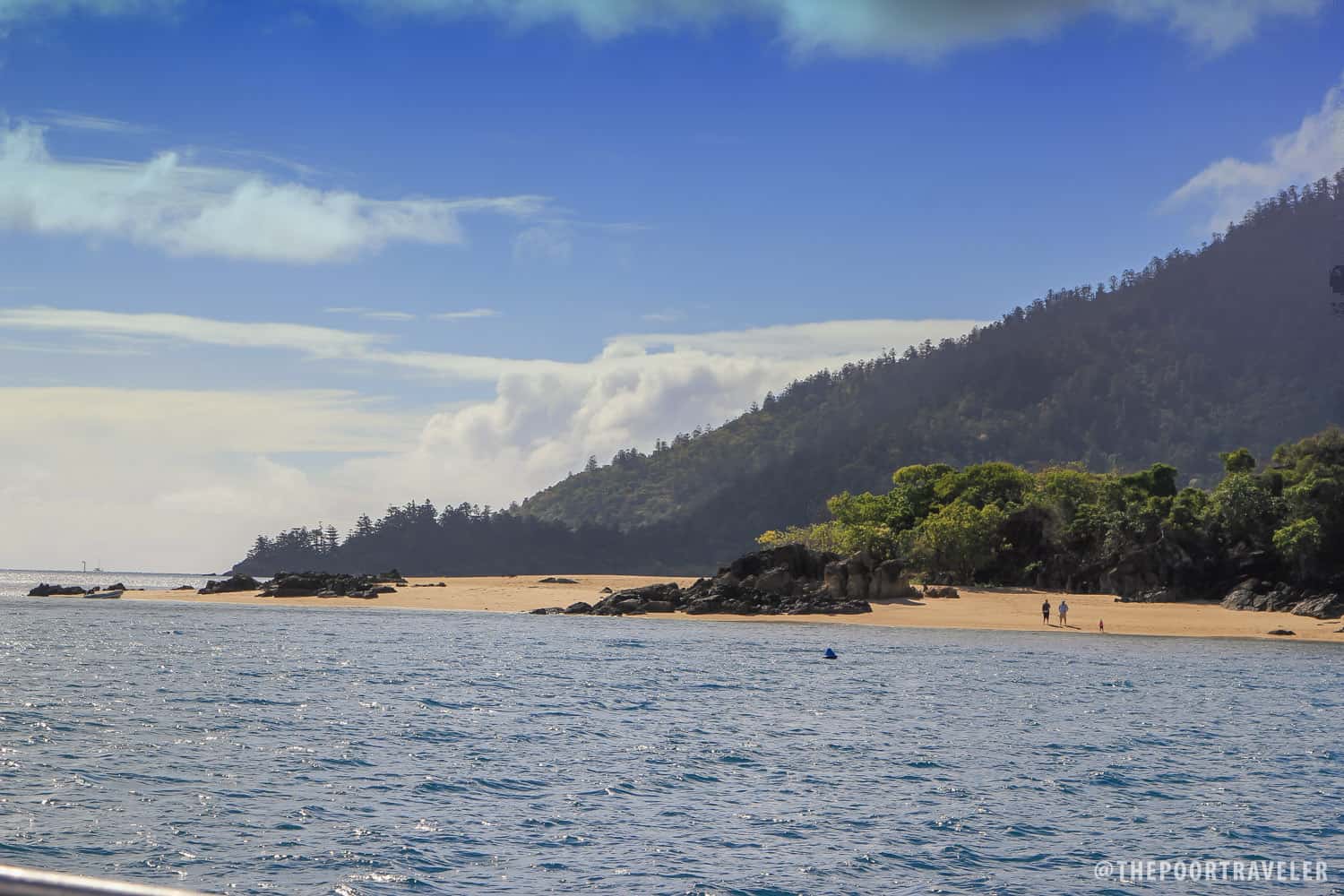 Langford Island Reef
After a hearty lunch composed mostly of salad, pasta, and cold cuts, we dove back into the water for another round with the Great Barrier Reef's marine wildlife. This time, just around Langford Island, the most prominent feature this side of Whitsundays.
Not too far from the island lies Langford Spit, a long cay that extends from Langford Island, that is an ideal spot for sunbathing or just a good rest after a day of exploring the fringing reef. The sandbar sometimes disappear at high-tide, completely separating it from the rest of the island.
Even when I am not equipped with swimming skills, I was able to explore much of the reef. Thanks partly to the swim noodles, but mostly to the staff who watched us closely. Every now and then, they would check on us at first sign of trouble, no matter how minute it was. ("I was just fixing my snorkel, thank you very much.") It was something that I, being a non-swimmer, deeply appreciated as I truly felt safe and confident that I was in good hands.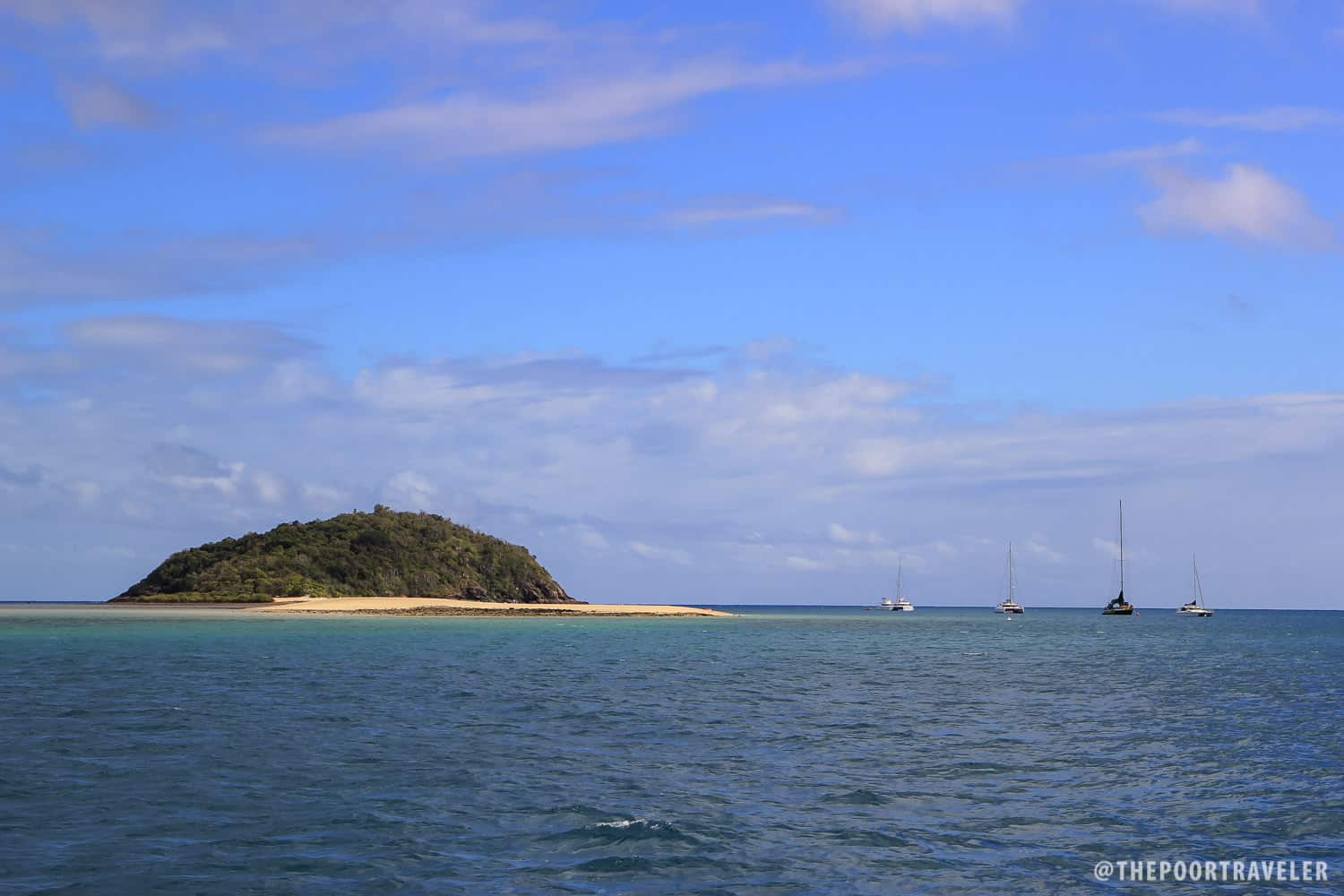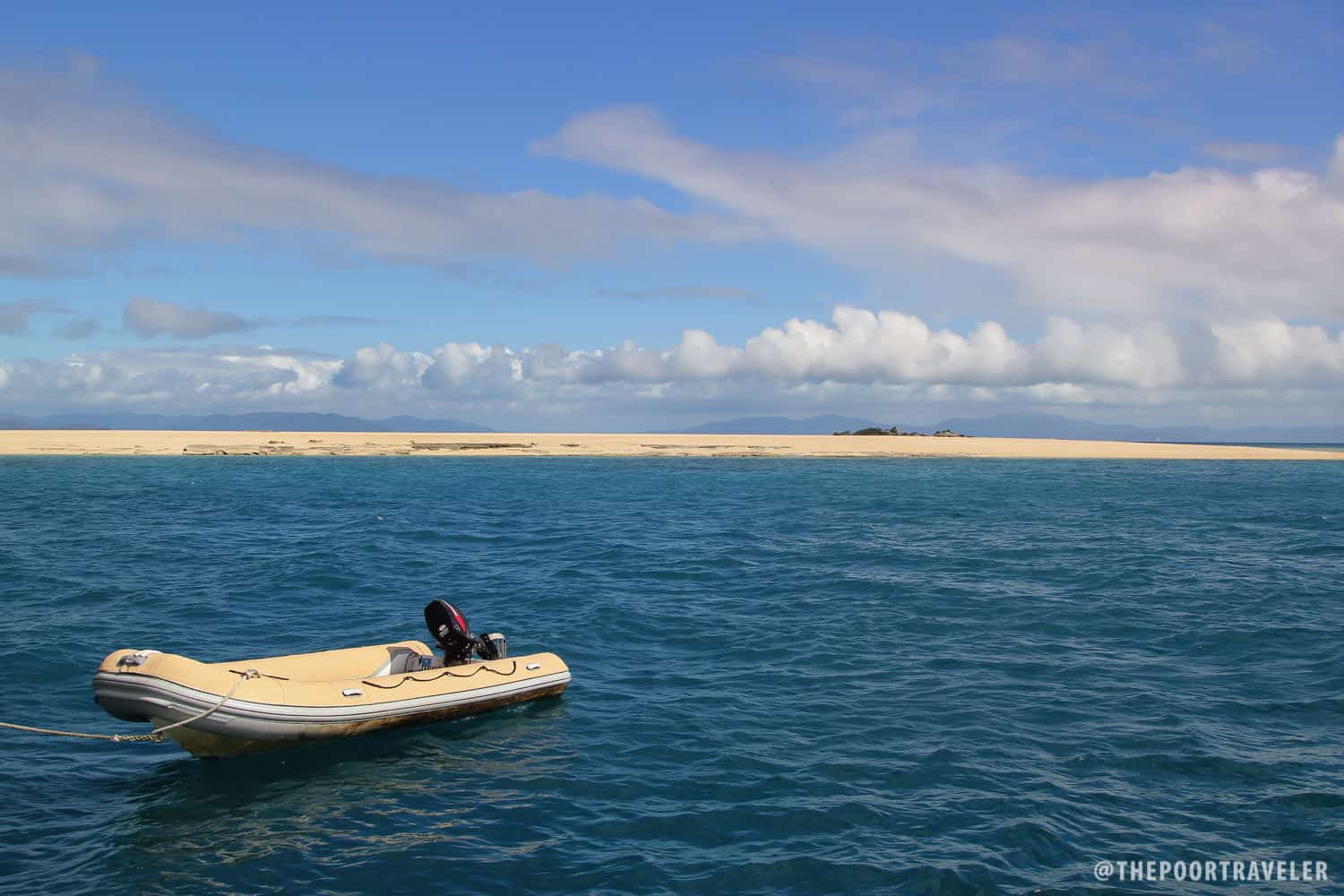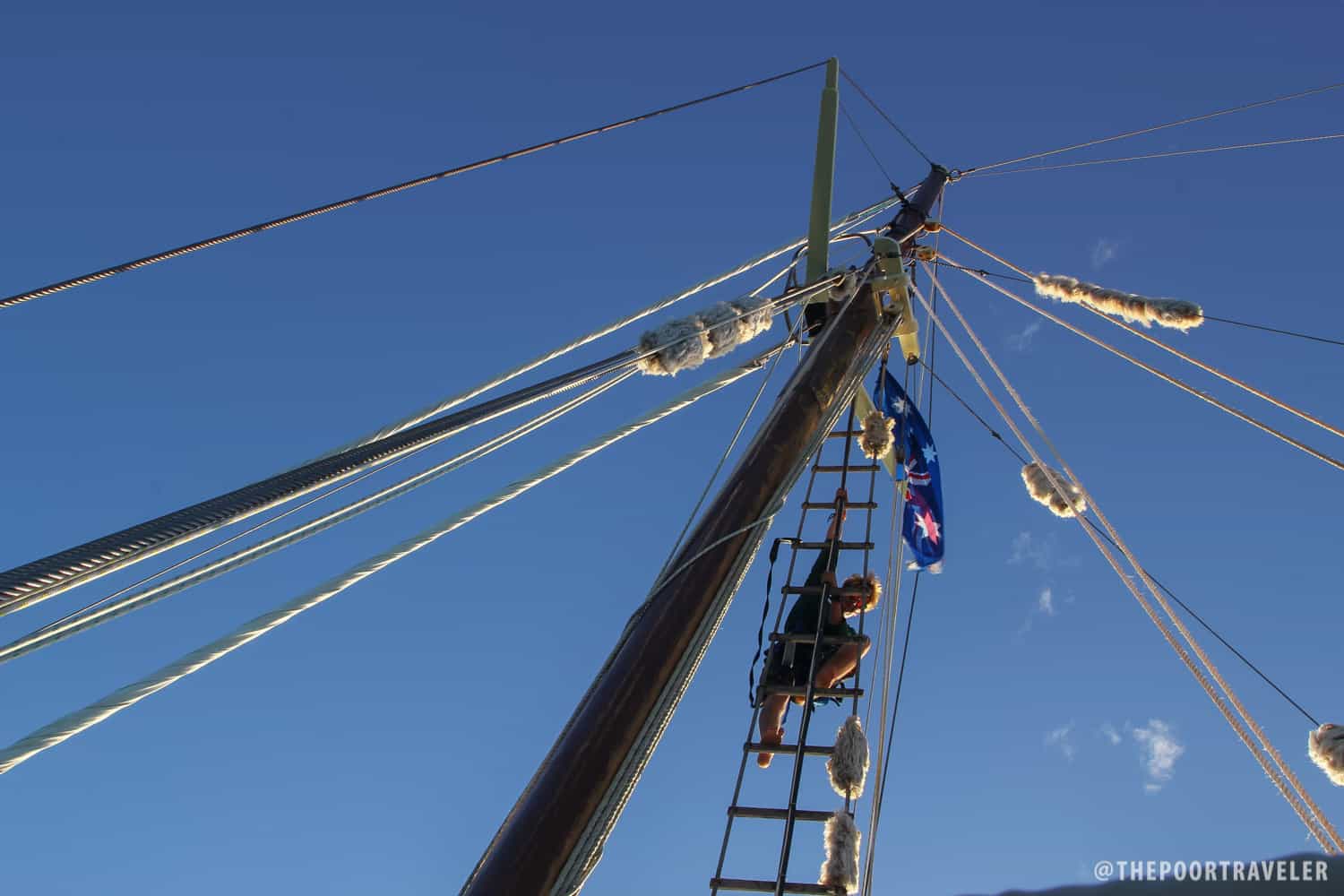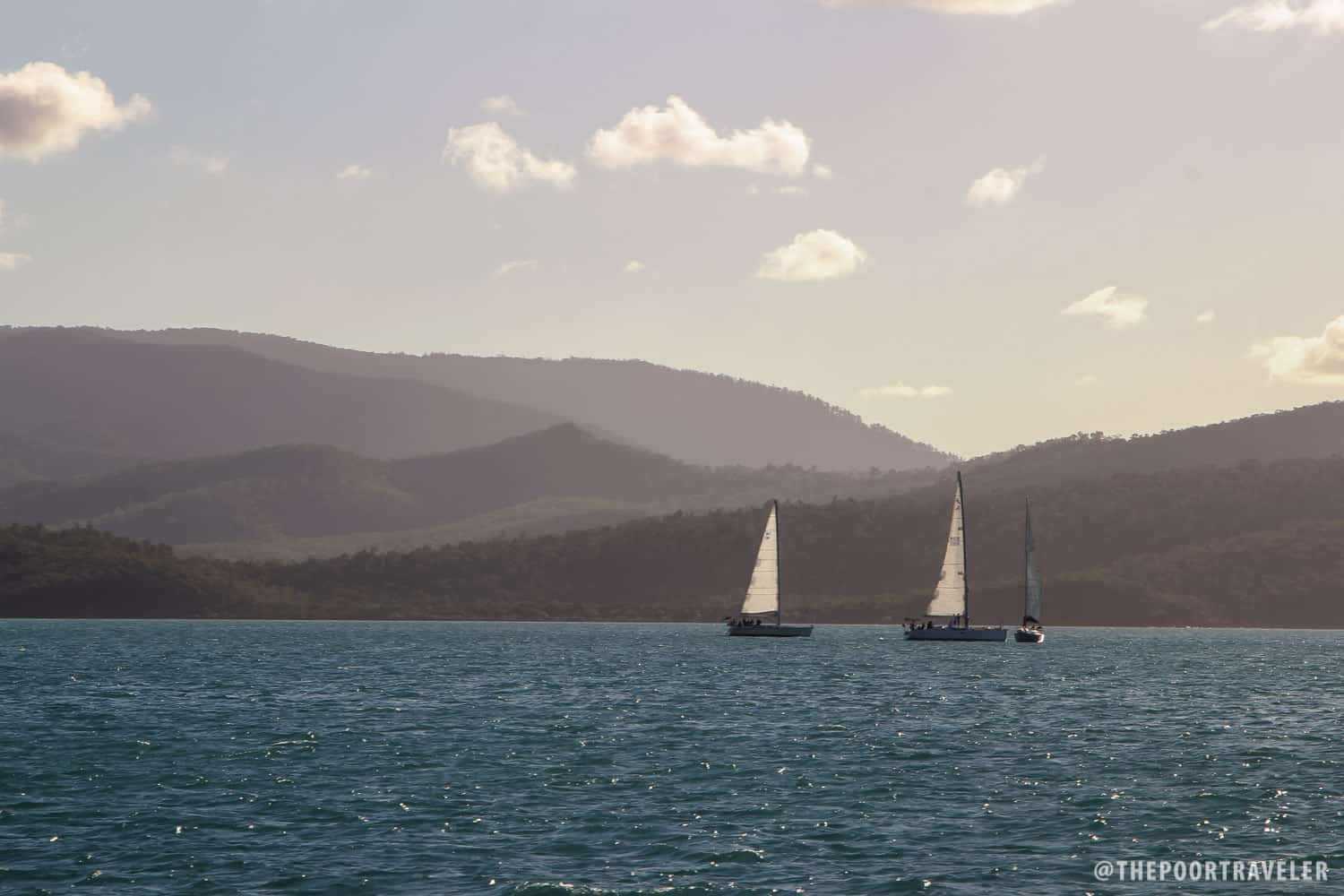 We only had two stops that day, but we left the reef absolutely satisfied with the experience. As we were sailing away, another humpback whale made an appearance, as if saying goodbye. (No pictures. They were gone even before I could pick up my camera.)
"Today, the Derwent Hunter is yours," I remember the captain say as we left the port earlier that day. "This is your ship." On the way back to Airlie Beach, we were asked to help with the sails again. I know pulling the rope was not much, but it really made us feel like we were part of something special, like the boat was really ours. Even just for a day.
Sailing Tour Aboard the Derwent Hunter
Tour starts 8am to 4:40pm (8.5 hours)

Rates
Adults: AUD 195
Students/Seniors: AUD 175
Children: AUD 99

Operated by: Tall Ship Adventures
Address: 13 Beach Road, Cannonvale QLD 4802
Operating Hours: 7.00am to 7.00pm, Mon-Sun
Booking Hotline: +61-7-4946 7124
More info: www.tallshipadventures.com.au

Where to stay: Airlie Beach YHA Hostel offers affordable accommodations right at the heart of the town center.

Book here: Airlie Beach YHA Hostel Whitsundays.