Since we left the port, I never moved from my seat because if I did, I would throw up everything I had for breakfast in one forceful blow. Oh wait, I didn't have breakfast that morning, so I'd have probably puked my soul out. Assuming, of course, that I have a soul.
Cliche as it sounds, but it wasn't the boat. It was me.
We landed in Cairns from Sydney at around midnight, and it wasn't until 3am that sleep was finally able to give my restless mind a visit. By 6am, despite the heavy resistance of my eyelids, I was already up. It was our first day in Cairns and the boat would leave at 8am. We just wanted ample lead time just in case we struggle to find the port. Struggling to find our destination isn't really new to us; it's more like the rule than the exception.
Defying expectations, we found the port and the boat almost immediately — HA! Suck it, Murphy's Law! — only to be told that we had to check in at the terminal building on the other end of the jetty. Of course. Why the hell didn't we think of that? And at that moment, we considered changing this blog's name from "Poor" to "Absolutely Stupid Traveler." But it was totally fine. We were on our way to seeing a part of the Great Barrier Reef for the first time, and nothing — you hear me, Murphy's Law? — nothing was going to make that sunshiny day less bright.
The next thing I knew, I was in the toilet, vomiting all my pride out.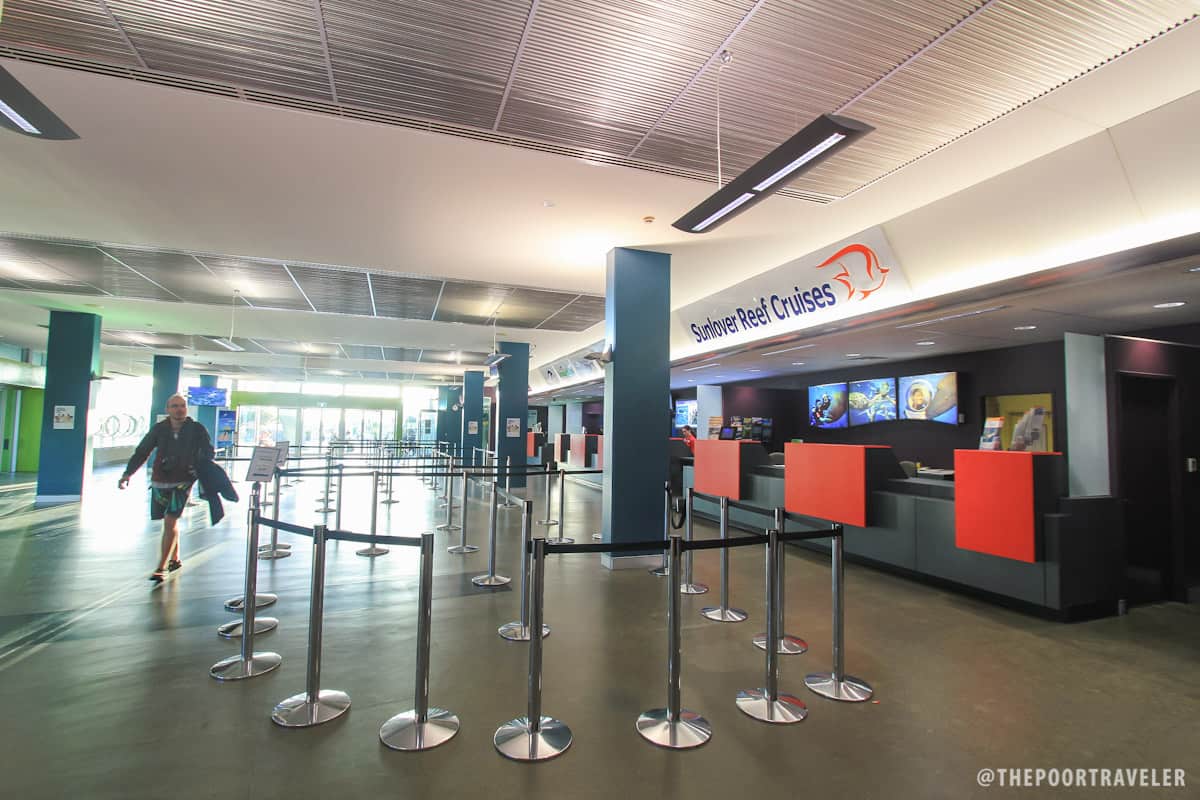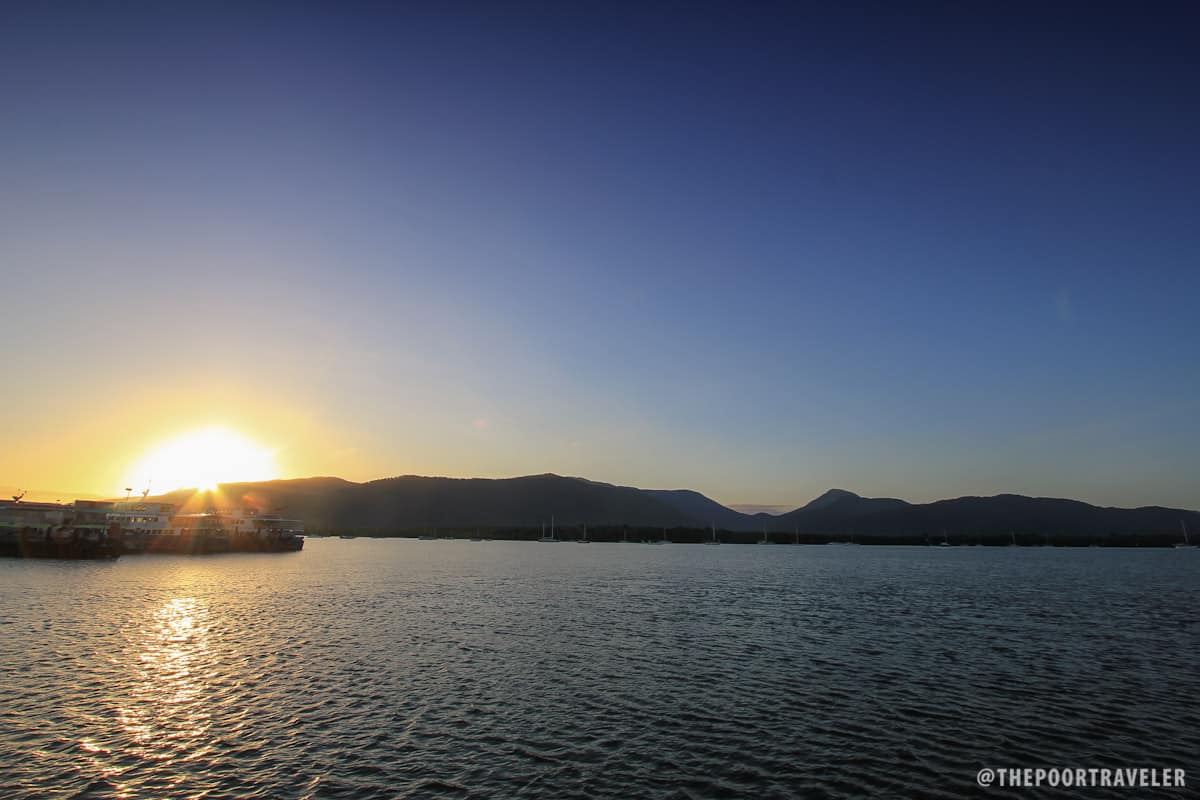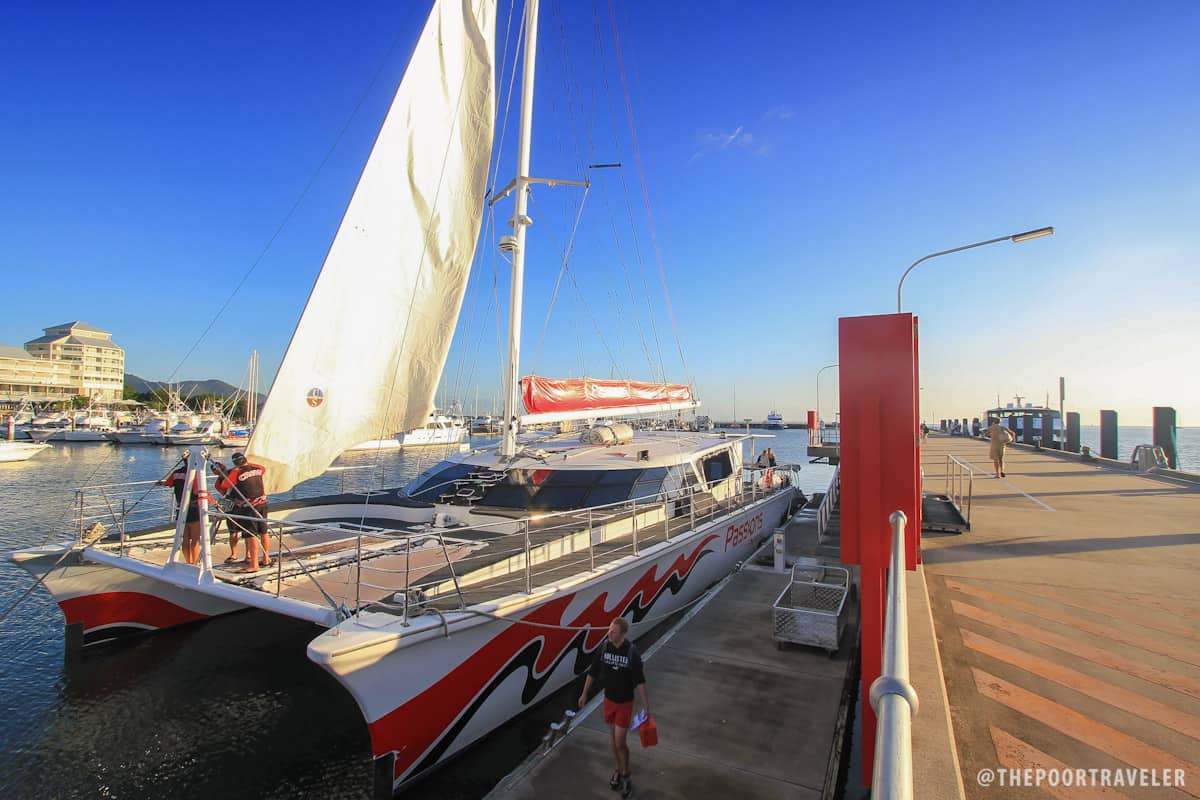 The lack of food and sleep had finally taken a toll on me. I had never experienced sea sickness before, and having my first time on the way to the Great Barrier Reef was unfortunate, to say the least. The monster waves that splashed through the window into my face were taunting me. As I wallowed in self-pity and envy, the staff was doing a scuba diving demonstration for the tourists gathered around the bar.
"This can't be," I thought. "I have to turn the tides."
WHAT'S COVERED IN THIS GUIDE?
Paradise Reef
The boat halted just next to Paradise Reef, a mooring spot exclusive to Passions of Paradise. This exclusivity ensures that the site isn't crowded. This hard coral reef is home to a wide array of species, the most famous of which is probably Wally the Humphead Maori wrasse. It is part of the greater Outer Barrier Reef
During our trip, the boat was carrying more than 40 passengers, a third of which were gathered at the saloon for the scuba diving briefing. As they exited the room, one of the friendly crew noticed me curled up in a fetal position in the sad corner. "Are you alright?" he asked. I'm kicking myself in the butt right now, for I can't remember the guy's name. (I know, I'm horrible.)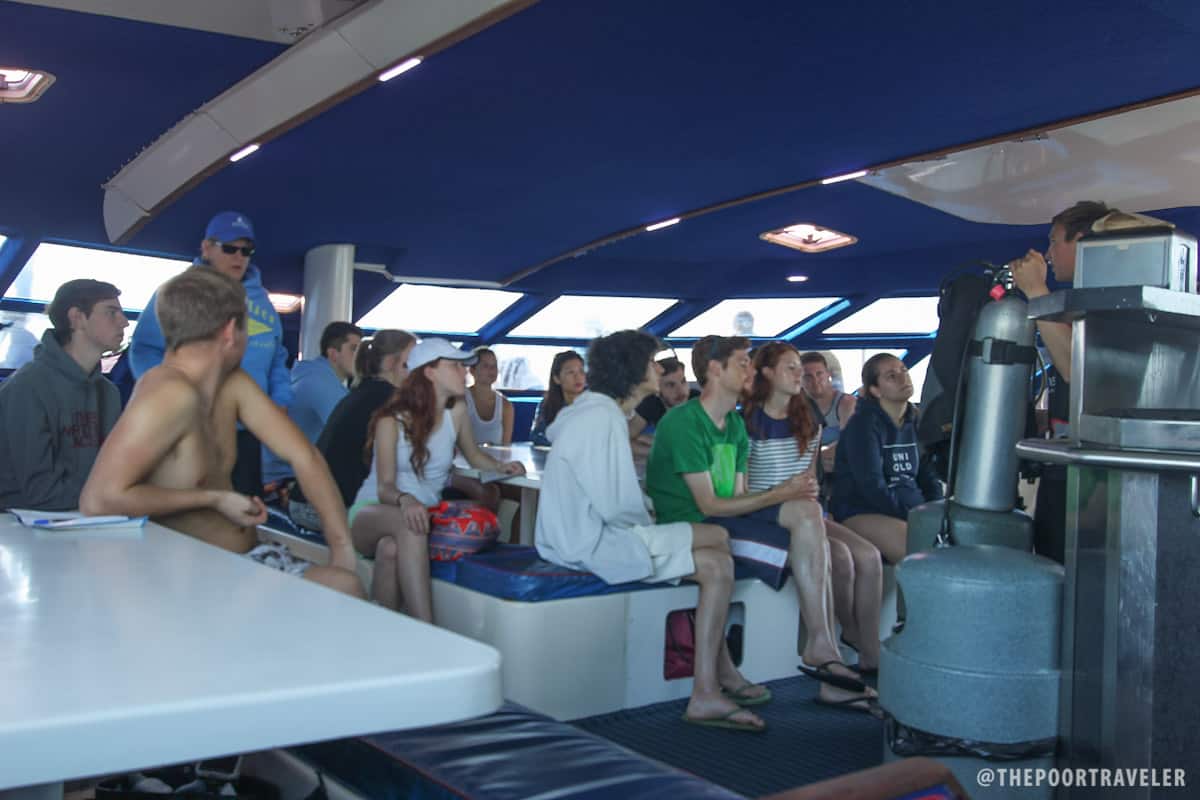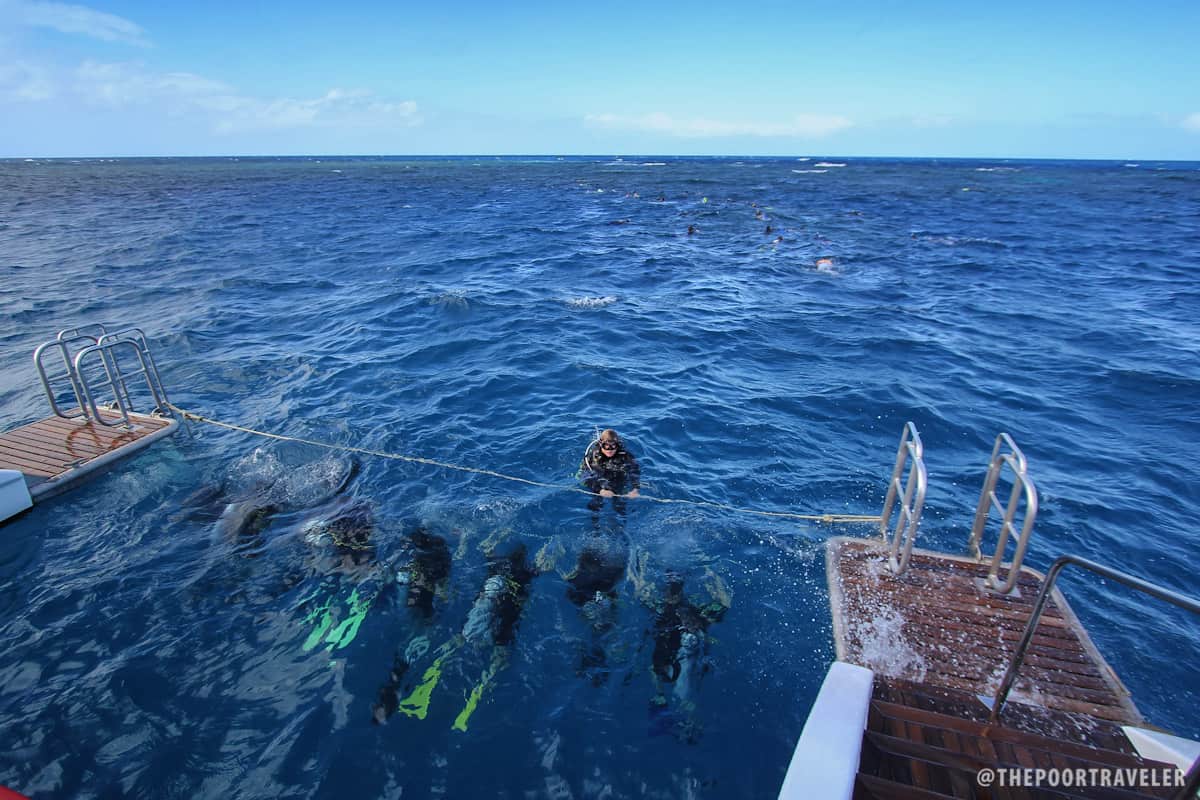 I explained the dizzying predicament I was in, and he suggested that I go and hang out by or on one of the two nets sprawled outside so I could feel more comfortable. I did just that (after yet another intimate session with the toilet for a throw-up party). But I began to feel better outside. Vins (yes, my blogging partner) has already jumped into the water to snorkel. It was cold, he said, but he wished I would go and share the cold with him because we're a team. I responded by pointing out that I am and have always been a very cold person, that he should take one for the team, and maybe as a reward, I won't eat his share of lunch.
It was only then that I got to take a look at the boat. Passions of Paradise is a custom-designed sailing catamaran built by Kanga Birtles to the standards of the Sydney Naval Architect Graham Parker. Constructed specifically for commercial sailing to Paradise Reef and Michaelmas Cay, the vessel is 25 meters long, featuring a 10.4m beam and fiberglass composite hulls. The boat has two big toilets, one of which I had become very familiar with, unfortunately.
After only 30 minutes, Vins was back from a date with Nemo. "It was beautiful," he shared. (Vins will be writing about his snorkeling experience at Paradise Reef in a separate post.)
Michaelmas Cay
After a hearty lunch, consisted of a platter of cold cuts and huge bowls of pasta, salad, and prawns, we moved on to our next stop. At this point, I was feeling a lot better but still not well enough to swim. Such a shame that I was at the Great Barrier Reef but couldn't see the trove of treasure it hides underneath the waves. Shame, shame.
The guy-whose-name-slipped-my-mind checked on me and made sure I had adequate lunch. "If you really can't snorkel, why don't you join the Glass Bottom Boat Tour?" he suggested.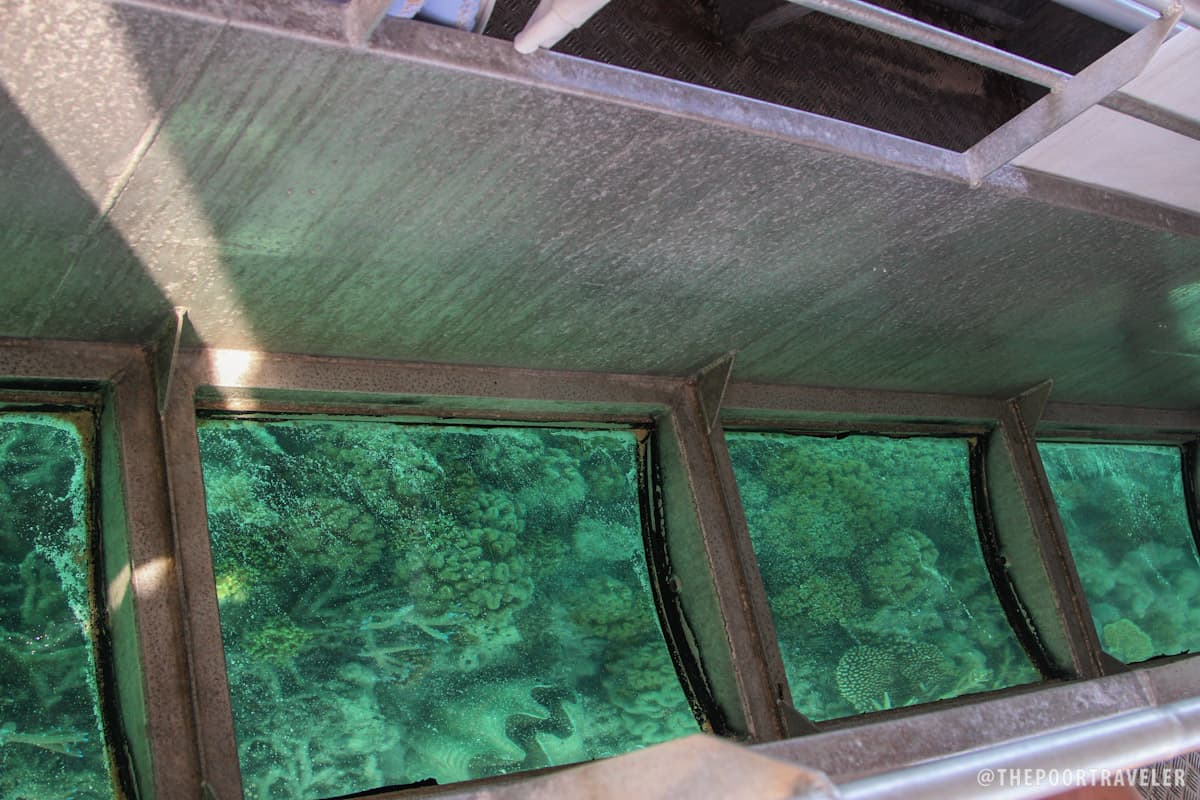 The Glass Bottom Boat Tour is, well, pretty self-explanatory. We hopped on a much smaller boat and in between the flanks of seats ran a groove that allowed underwater view. Our guide was generous with information and explained many interesting facts about the booming marine wildlife around the area. There was an abundance of corals of all types, but the highlight of the tour was the giant clams, green turtles, and a few black tip sharks swimming around the Michaelmas Cay.
After around 40 minutes of aquatic voyeurism, we decided to hit the shore where we were greeted by a flurry of migratory birds. Michaelmas Cay is one of the only seven most important seabird breeding sites on the Great Barrier Reef. Located 40km northeast of Cairns, it is the only site within the Cairns section of the UNESCO Heritage Site that allows visitor access to a seabird rookery, although a makeshift fence draws the line between the bird area and the beach for tourists.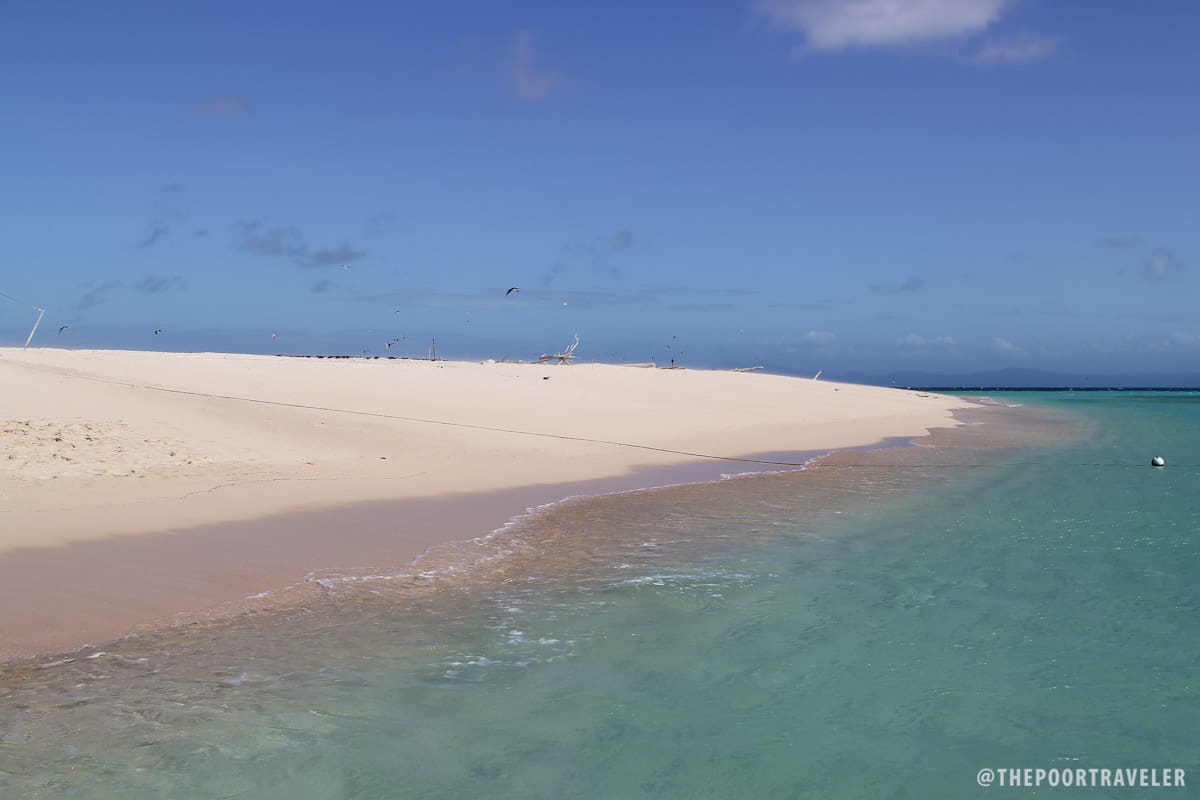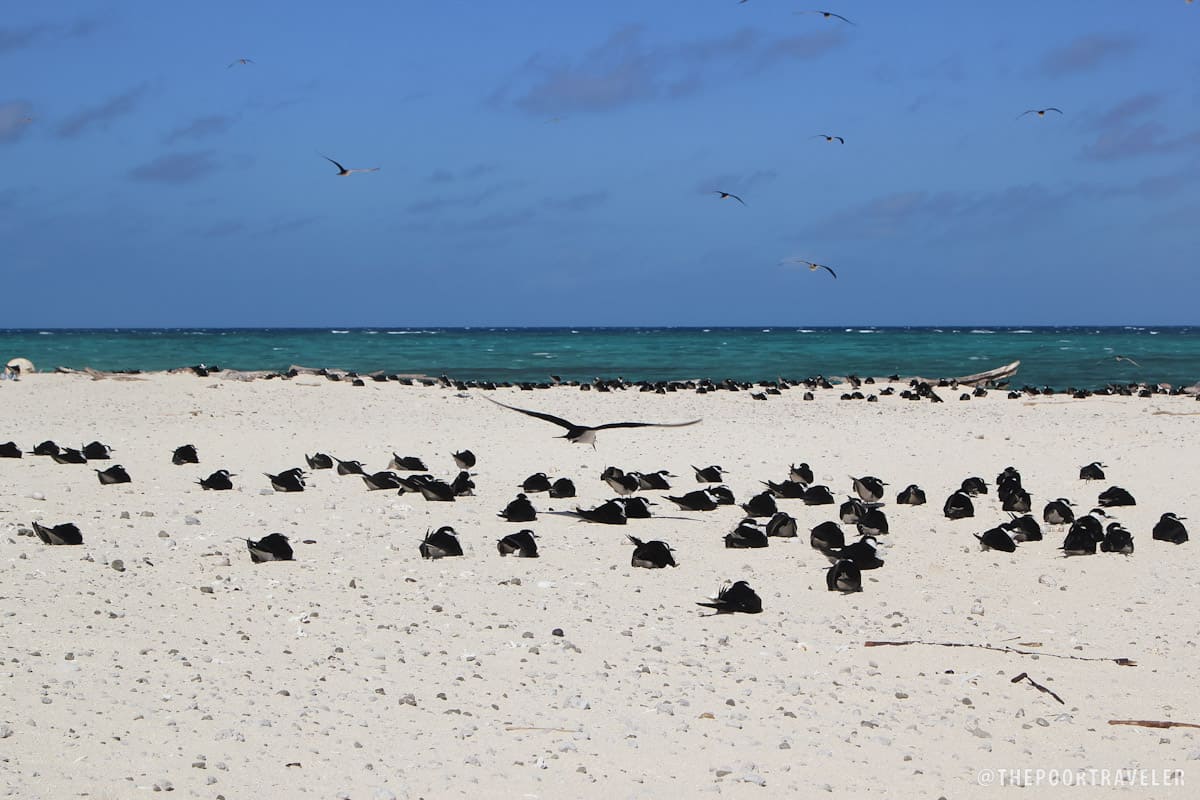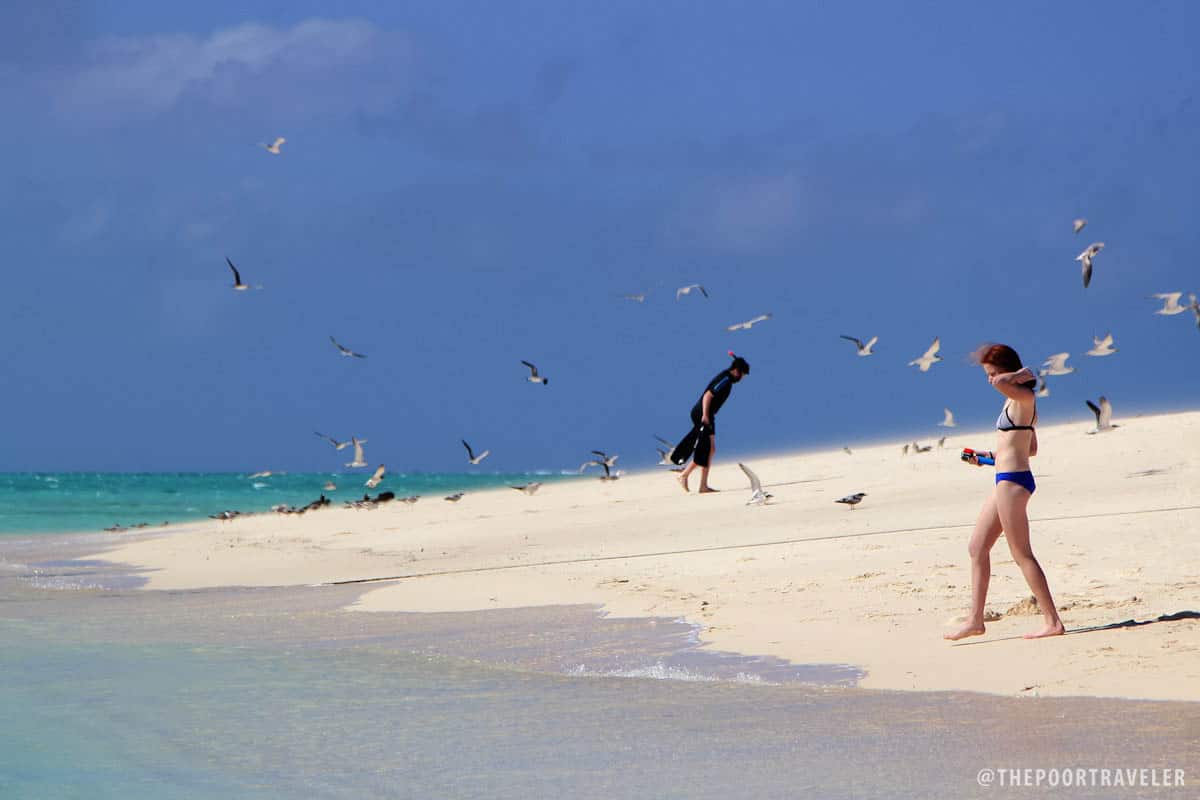 BirdLife International proclaimed the cay an Important Bird Area for its role in supporting significant populations of Sooty and Crested terns, and the Common Noddy.
Snorkelers waded the shallow water back to the shore. Dozens of terns glided gloriously overhead. The boat danced gracefully with the waves; they're much gentler in this part of the reef. The wind was playful, tousling my hair. This day might not have started the way I wanted, but it was water under the bridge now. I sat on the supple, powdery sand, watched all the beauty that surrounded me, and let it all sink in.
Beauty cures.
I was all right. And it was perfect.
Passions of Paradise
1 Spence St, Cairns City QLD 4870 Australia
Email: reservations@passions.com.au
Website: www.passions.com.au

Rates (inclusive of reef levy):
Adult: AUD 169
Child (ages 4-14): AUD 110

Where to stay: Cairns Central YHA Hostel offers safe and affordable accommodations smack at the heart of the city. Beds are as low as AUD 21.50.

Check rates and availability here

Philippine Airlines now flies to Cairns non-stop! Book your flight below.