There was a lot to be nervous about during the cruise.
For starters, we would be cruising down the Mary River, one of the eight Top End rivers and is known for having the world's highest concentration of saltwater crocodiles. "There are two major species of crocs here in Kakadu: Saltwater crocodiles or salties, and freshwater crocodiles or freshies," shares our guide Ray. "There are plenty of both in the wild."
"How can you tell the difference?" someone from our group asked.
"Well, if it sees you and starts moving away from you, that's a freshie. If it runs toward you, that's a saltie."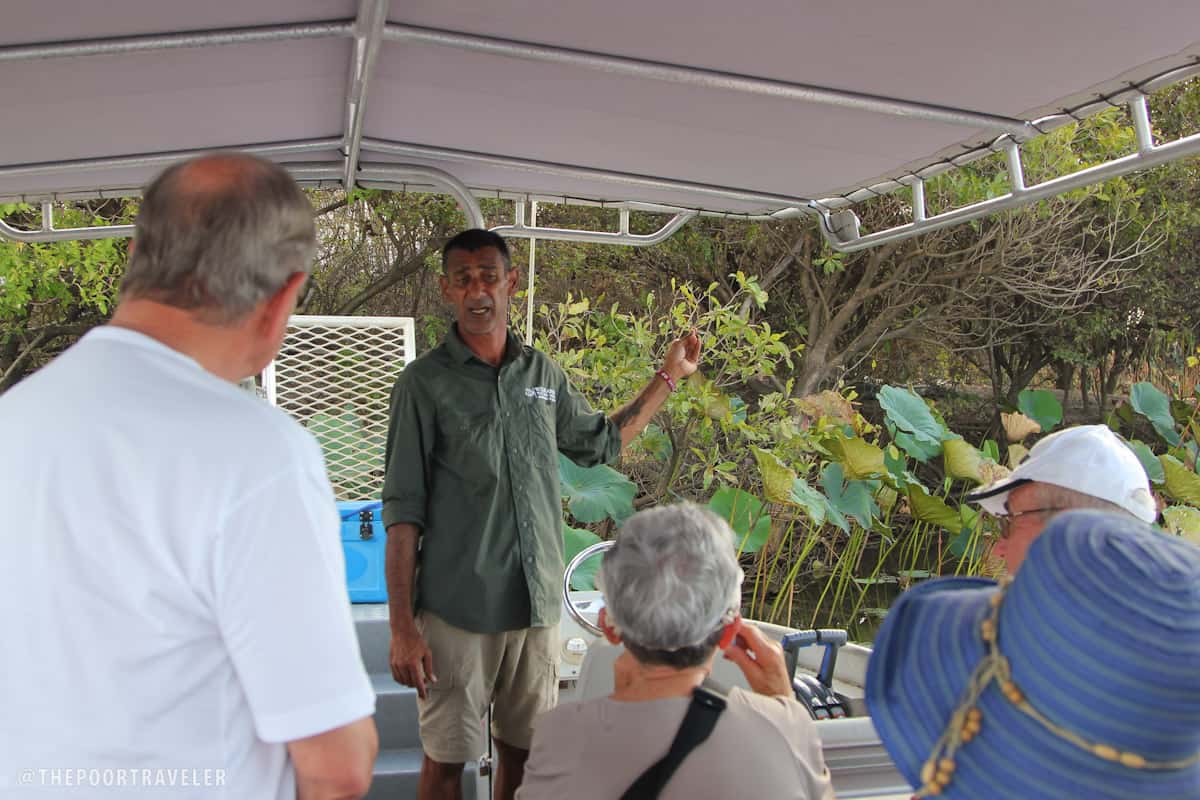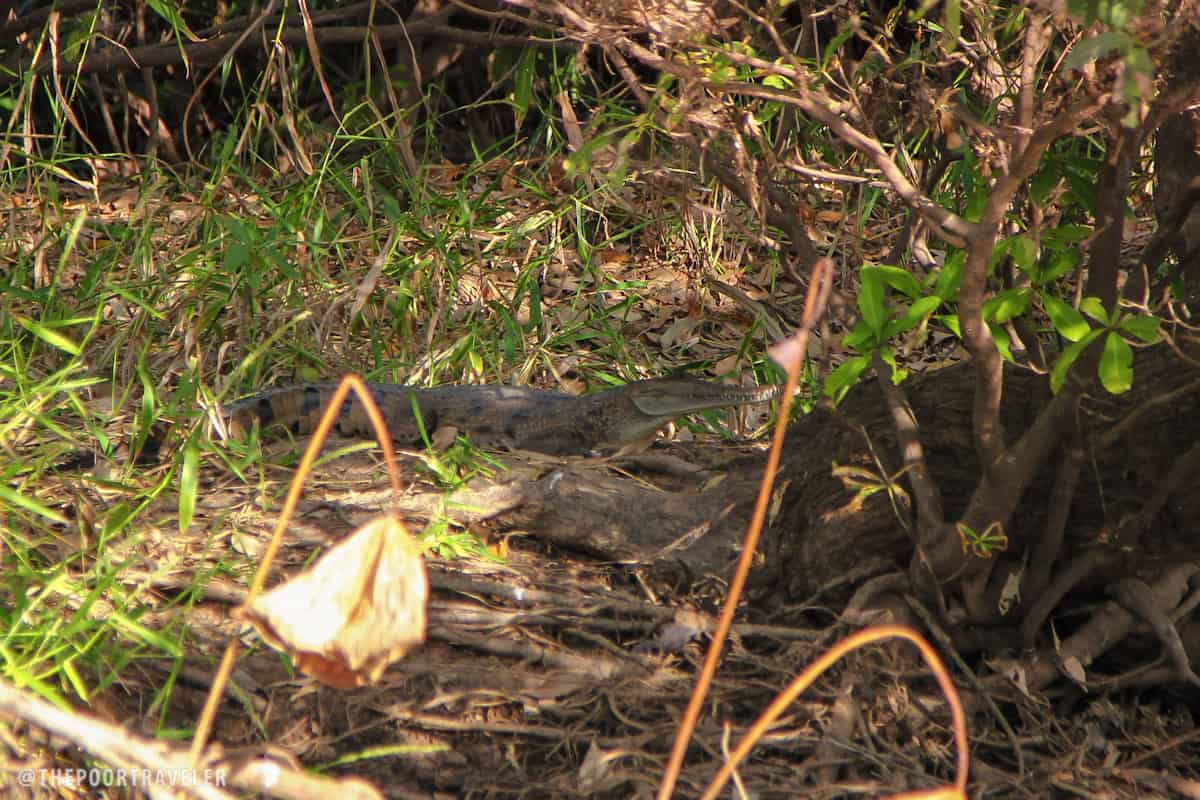 That's one way to put it, although not very comforting. Freshwater crocodiles are shy around humans. While there are incidents of nasty bites, they don't usually see people as prey. Salties on the other hand are highly territorial and frighteningly aggressive. They know they are faster and stronger than you, and you are probably on his menu. But there are other ways of telling which is which: freshies have longer and narrower snouts, and smaller heads; salties have uneven jawlines and powerful snouts. Good news is, salties' attacks on humans are very rare. Australia records only one to two incidents a year.
When we reached the jump off point, our driver-guide Ray turned us over to our boatman-guide Reuben, who gave us a warm welcome. Reuben looked like he had been doing this tour for years. I could tell from how dearly he talked about every species here (even salties) and how he confidently answered every curious question thrown at him. He knew every nook and cranny of this part of the river, the name of every plant and tree rising from the banks, and every bird swooshing overhead. He even had a name for a few of them.
Just a minute into the tour, Reuben already pointed at a female saltwater crocodile hiding behind a lush sea of lotus lilies. He plucked a dry lotus flower and broke it apart. "Its seeds are a delicacy," he gave us one each. "Some people say it tastes like almond." It did taste like almond.
Two freshwater crocodiles later, we moved on to birds, which appeared to be showing off at the time. I had never seen that many species of our avian friends in one place before. An Australian darter spread its wings, a couple of Jesus birds walked on water, and egrets just kept flying around, while a wedge-tailed eagle soared above us.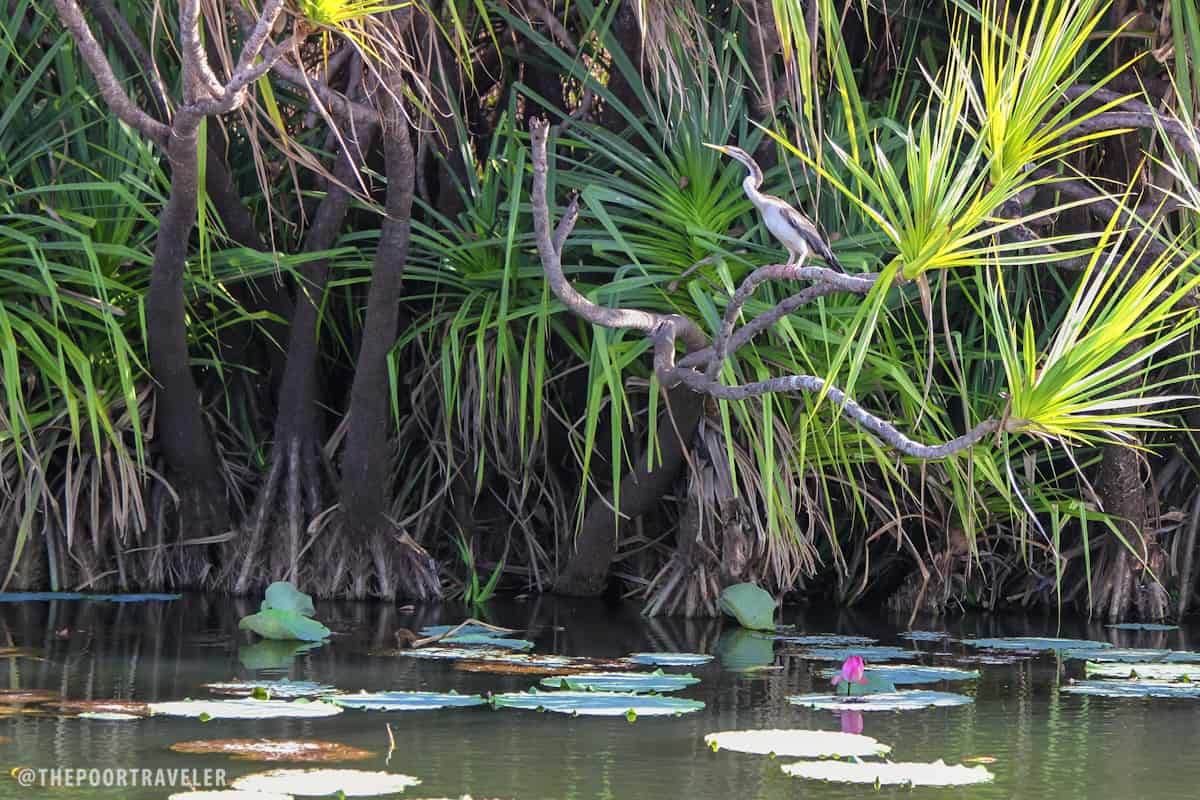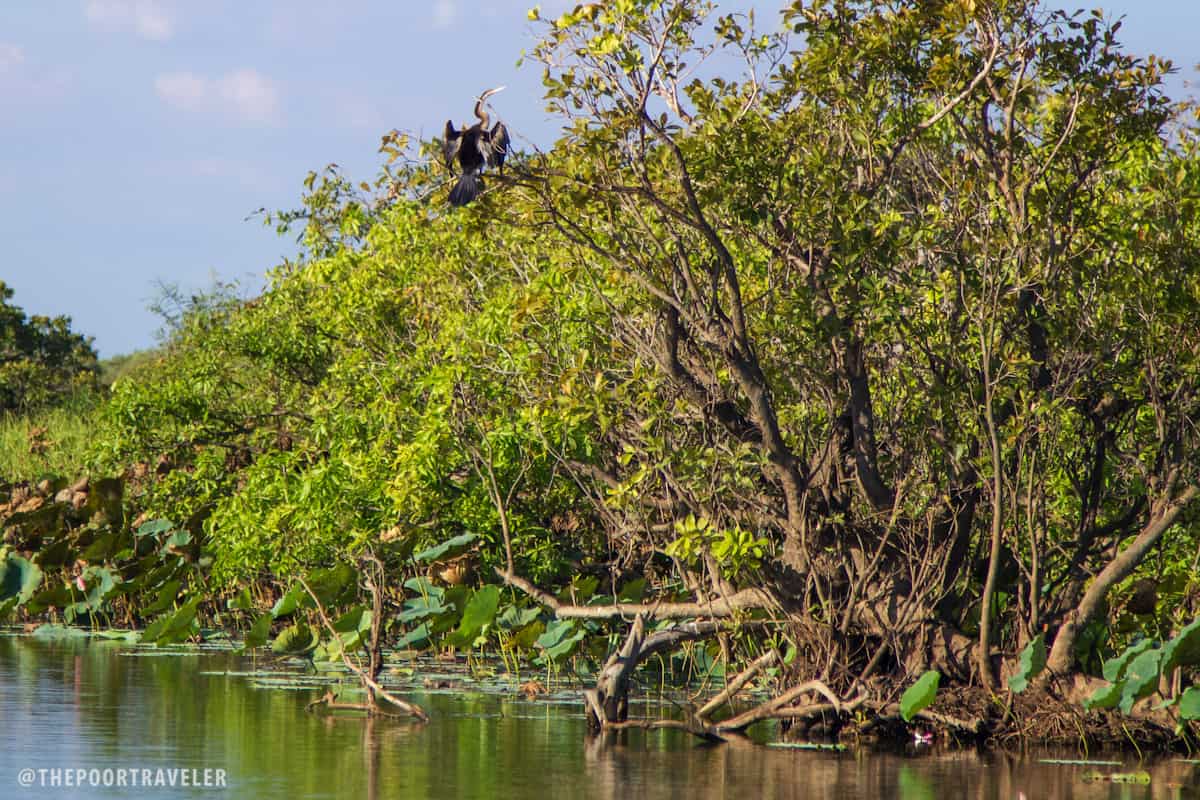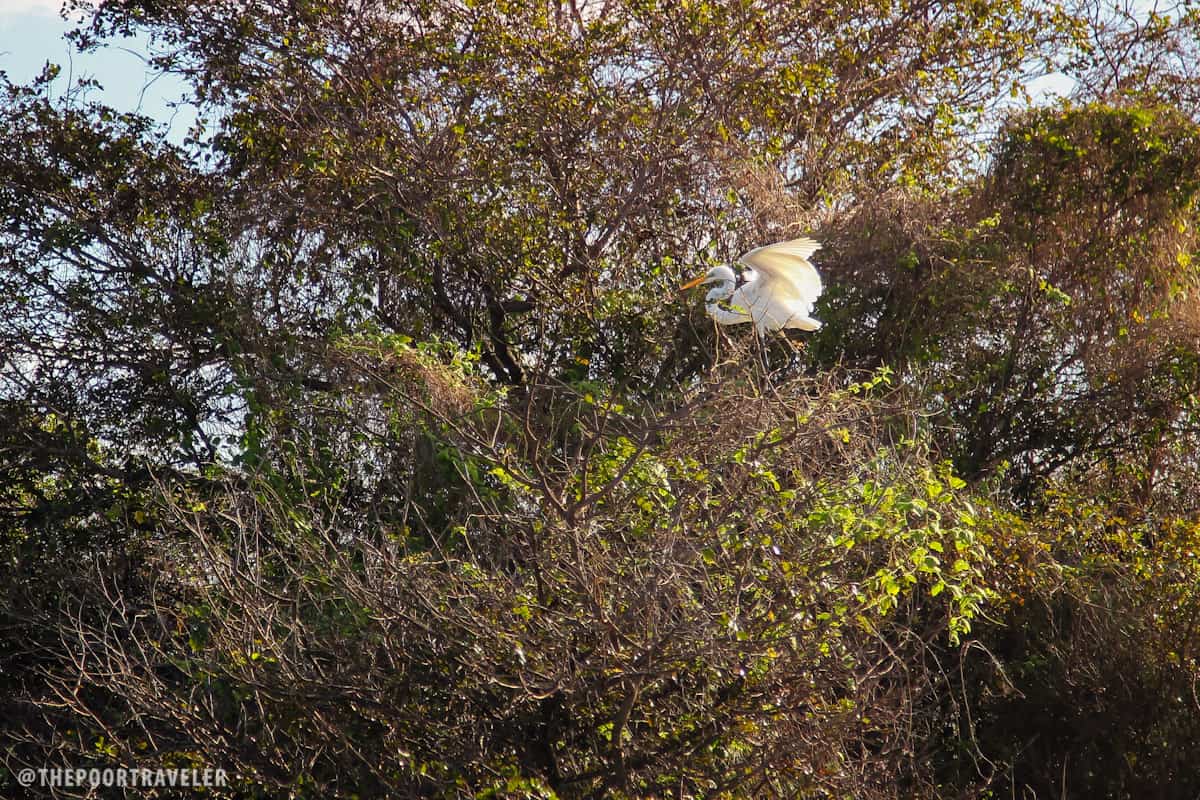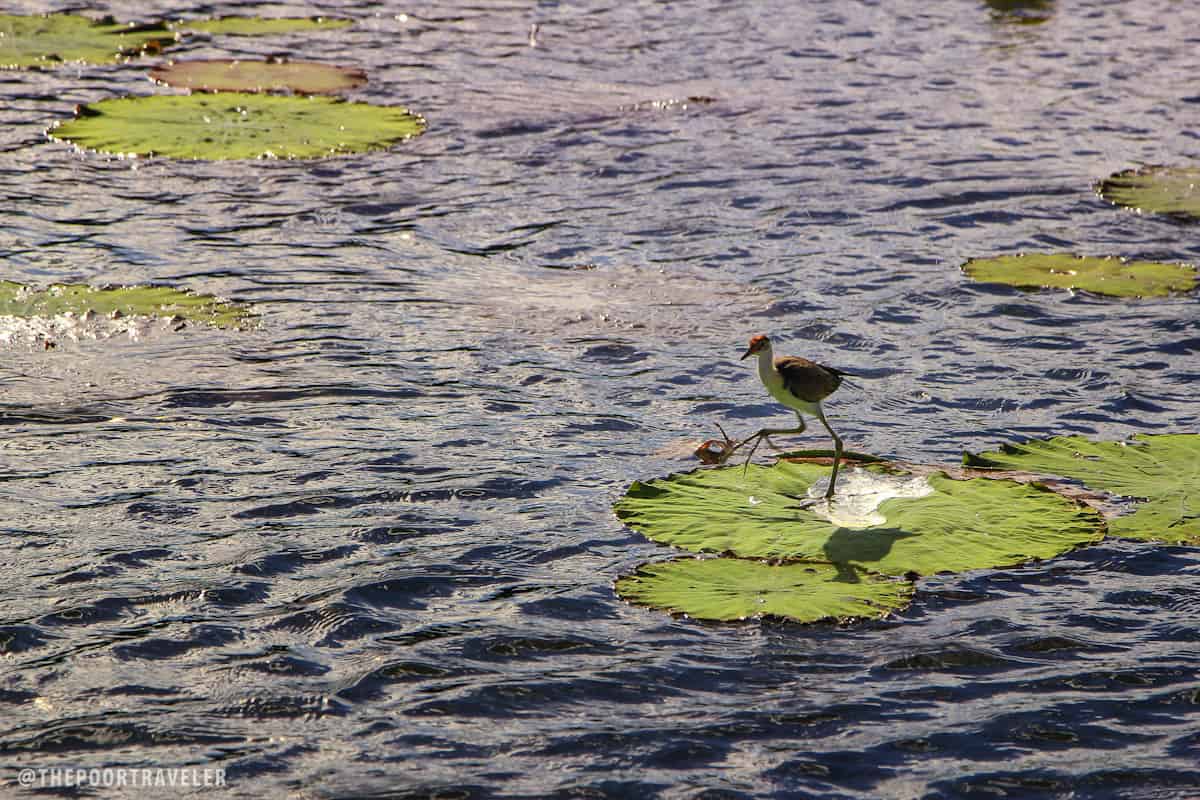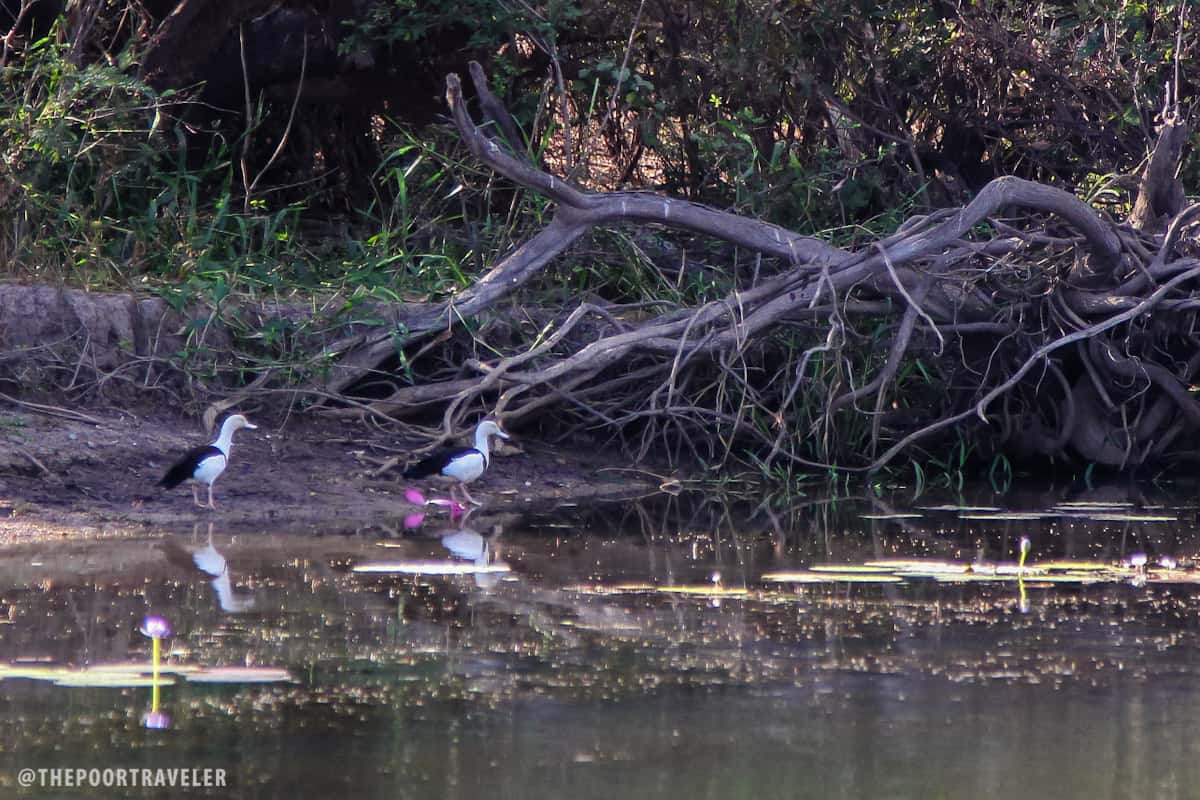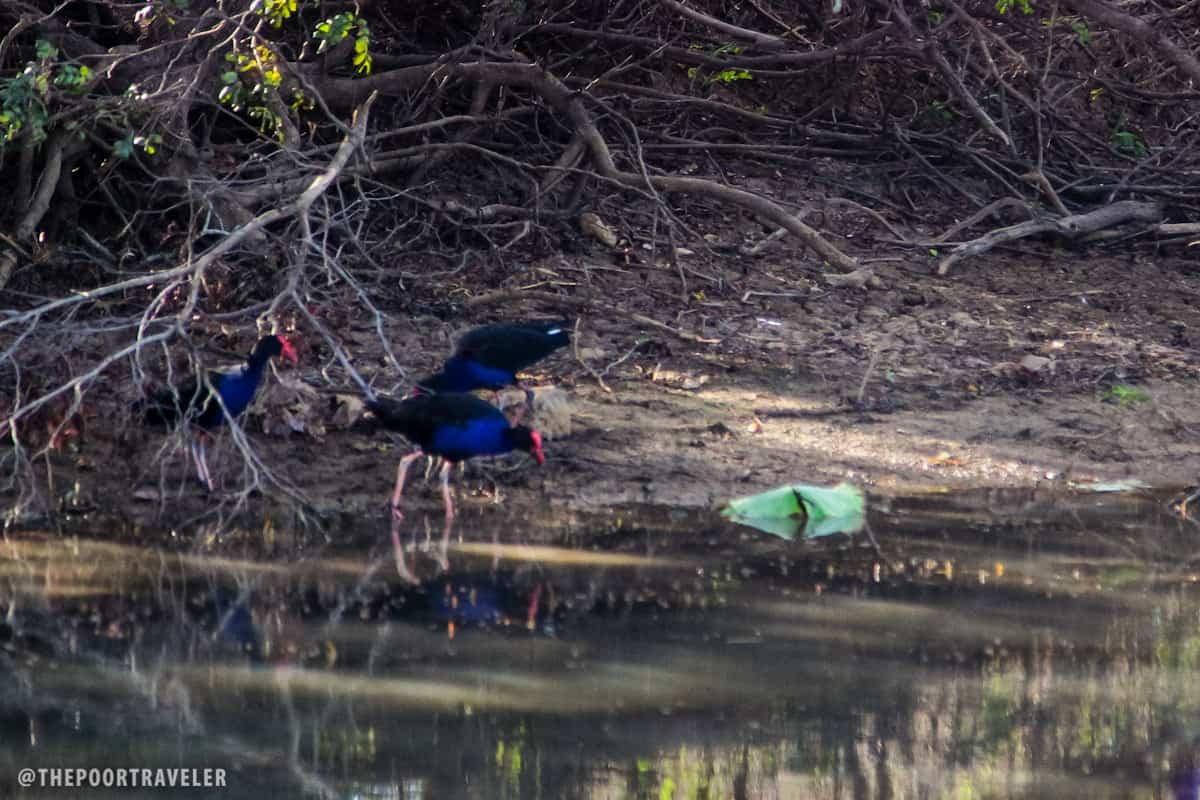 Farther downstream we found a massive saltie resting on the shore. It was by far the biggest crocodile I had seen in the wild ever. Reuben carefully maneuvered our boat to get closer to the giant reptile without disturbing it. It was too big it could probably topple our boat down, or I might just be too paranoid.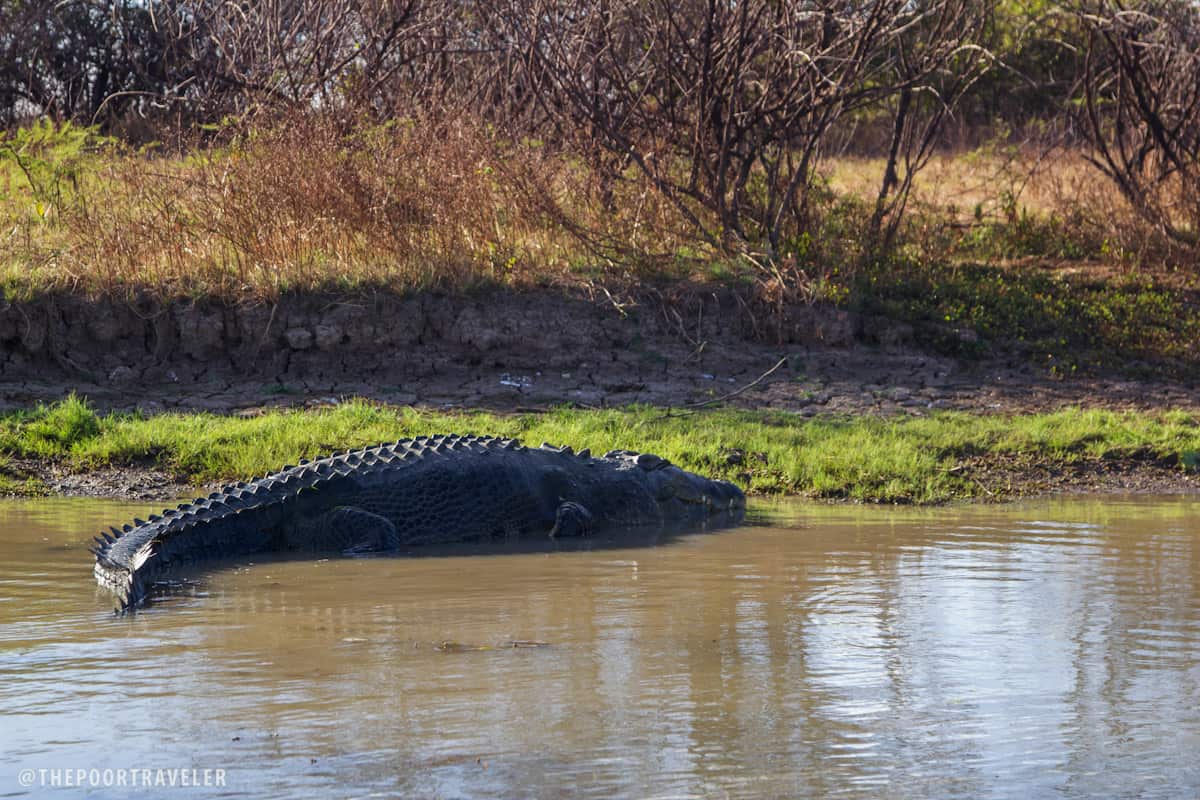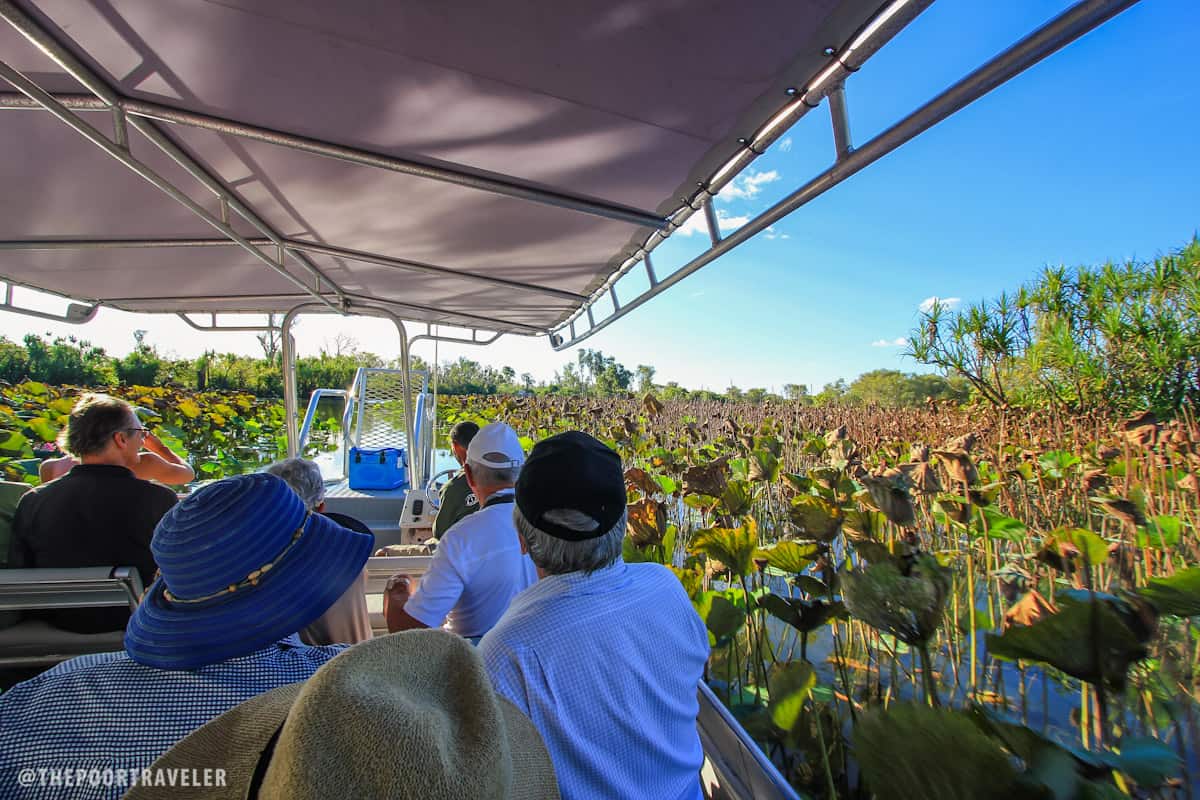 Ten minutes later, as we approached the last few moments of the cruise, Reuben moored the boat, parting the bed of lotus lilies along the way. "It's been a wonderful afternoon; thank you for spending it with me," he said before revealing a bottle of champagne. Reuben raised his cup.
I was still nervous as hell. An image of that enormous croc jumping and biting my head off kept popping in my head, but my mind could never deny how enjoyable this tour had been. I raised my cup, smiled, and look at the canopy. Somewhere behind the trees and the overground bush, the sun was making its initial descent. "Cheers."
Where to stay: Darwin is the closest major city. Darwin YHA Hostel offers affordable accommodations right at the heart of the city center and with fast internet connection. Day tours are also available.

Where to book tours: I was booked with AAT Kings, a leading tour operator in Australia and New Zealand. Check out their guided tours at: www.aatkings.com.