Our tour guide Ray called everyone to gather around a particular stick figure of a man with barbed spears and a dilly bag above a signage that says, "A Lesson in Good Behavior."
The image is that of Mabuyu, a hunter. "He was dragging his catch on a string after a day of fishing," Ray narrated, "when someone cut it and took the fish. He followed the culprit and waited until they have had their meal, hoping that there would still be a few fish left and that they would share them with him. There was none. That night, as the thieves slept inside a cave, he blocked it with a huge rock, trapping everyone inside it."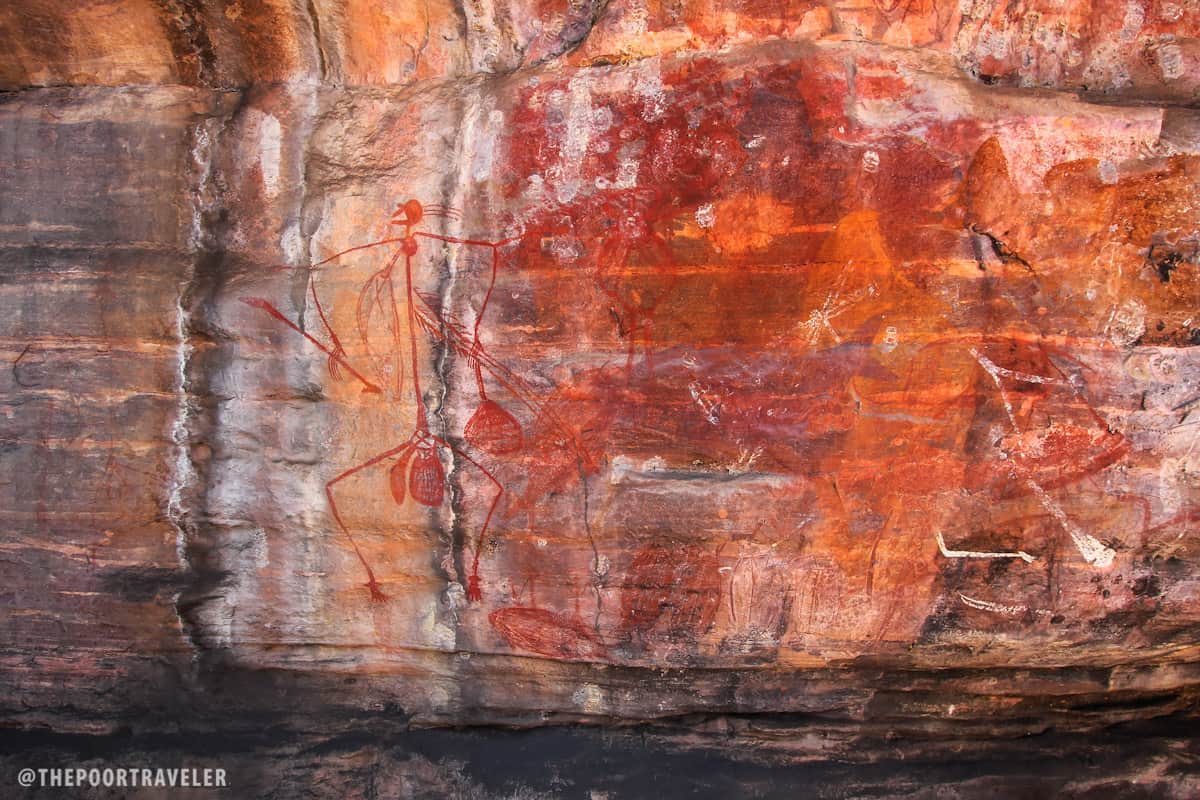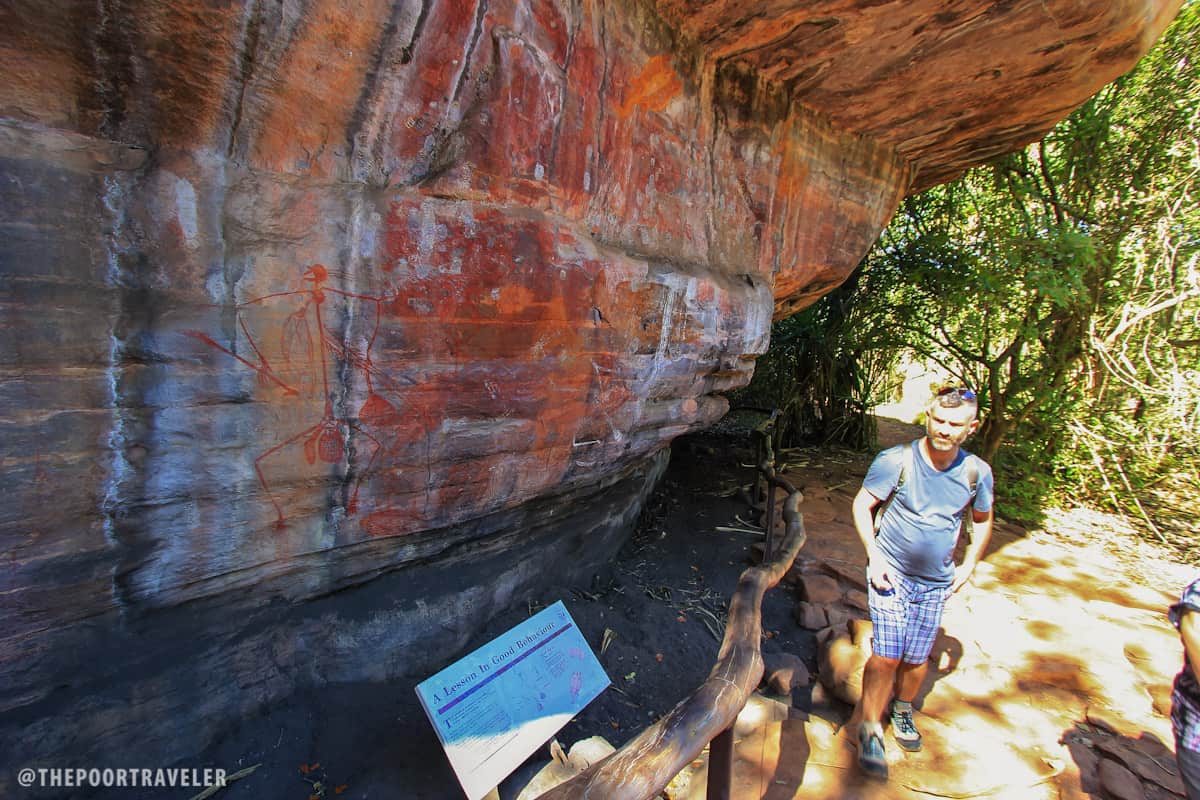 WHAT'S COVERED IN THIS GUIDE?
Ubirr Rock Art
Aborigines share stories like this to their children for them to develop a sense of morality and learn that our actions have consequences. This is just one of the many tales written on the rocks of Ubirr. We continued our walk, led by Ray, and discussed the X-ray type paintings on the walls one by one. These paintings have been adorning the rock shelters in the area for thousands of years. The reasons for making these paintings vary from religious to educational.
Kakadu National Park has the richest collection of aboriginal rock art. Ubirr is just one of the three world-famous art sites in the area; the other two are Burrunguy (Nourlangie) and Nanguluwur. The massive rocks of Ubirr pepper the edge of Nadab floodplain and the East Alligator River, making them ideal shelter locations for the Aboriginal people. Food here is plenty as depicted in a menu illustrated in one of the rock artworks: barramundi, long-necked turtles, catfish, and goannas. Even the now extinct thylacine is immortalized on one cliff along the main gallery.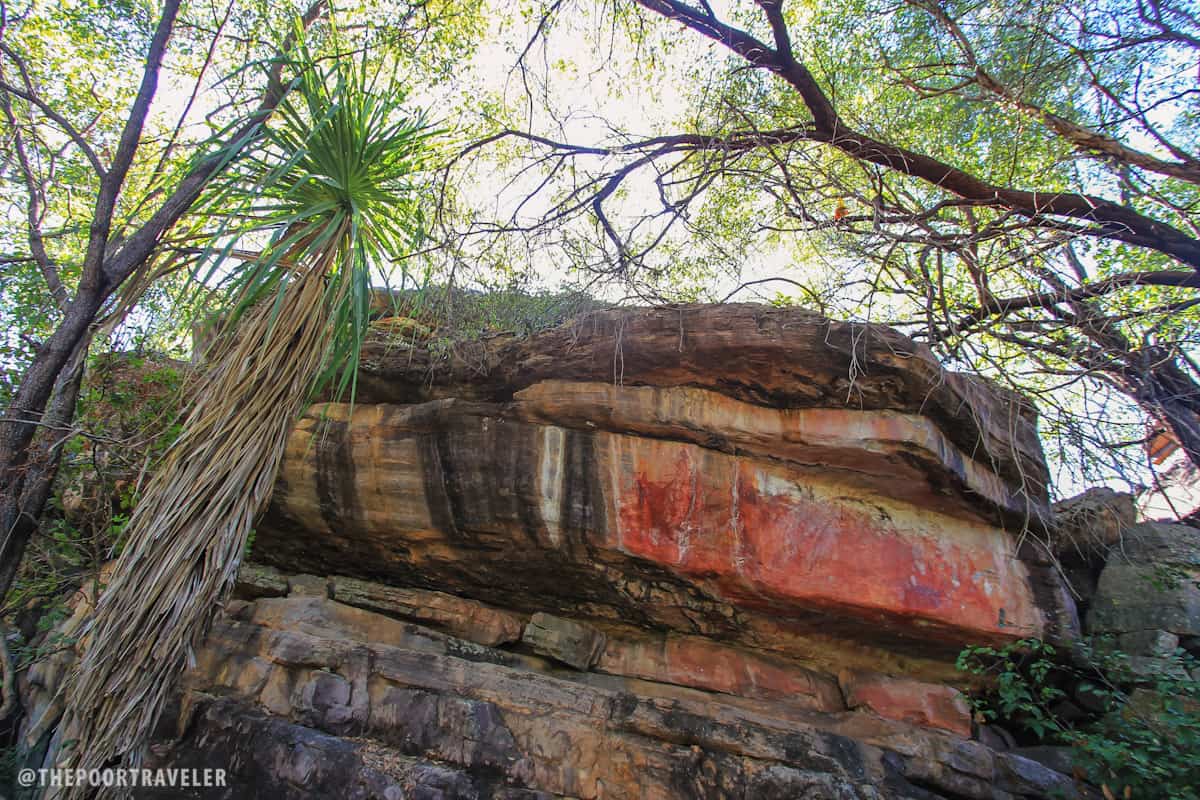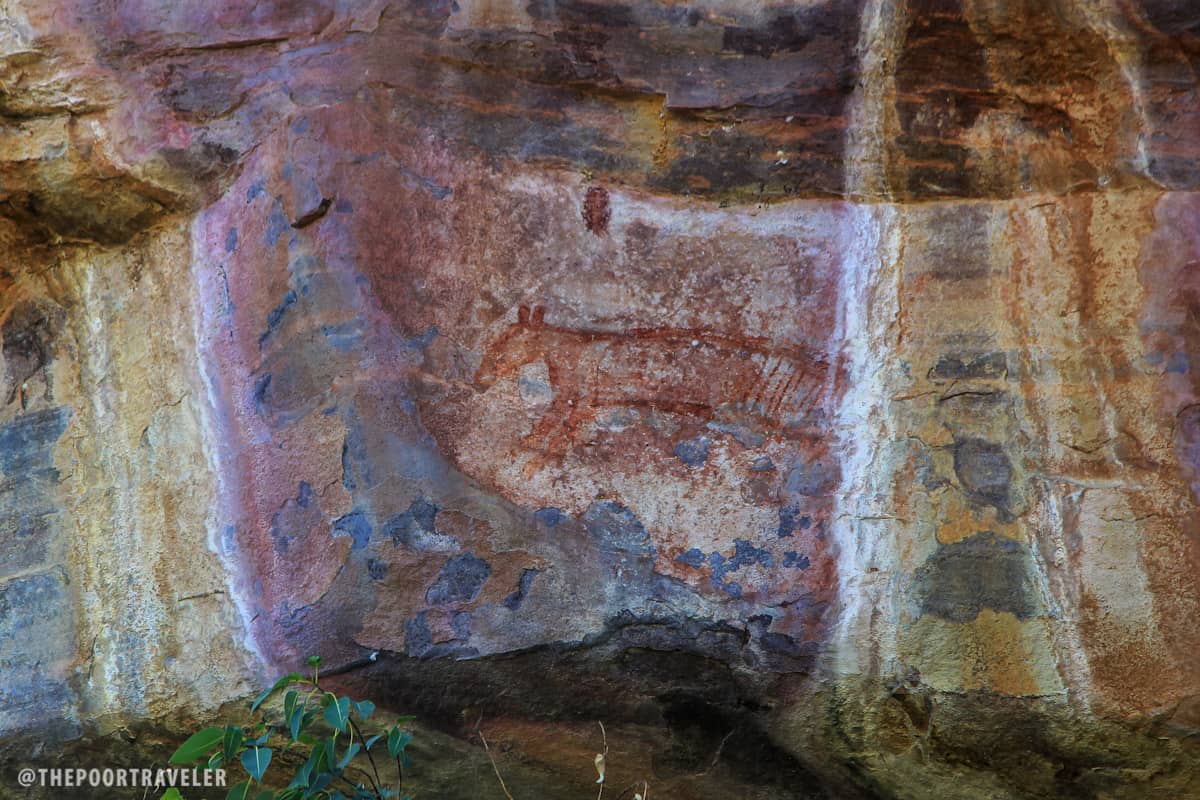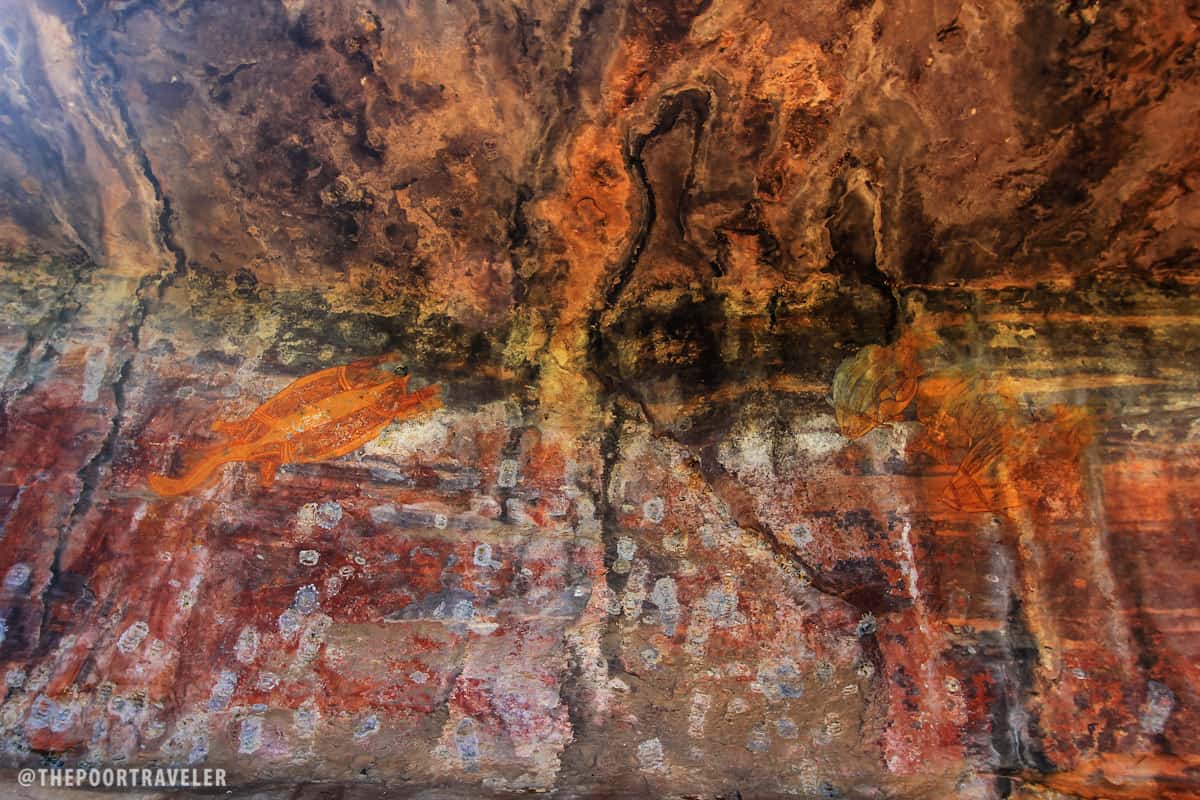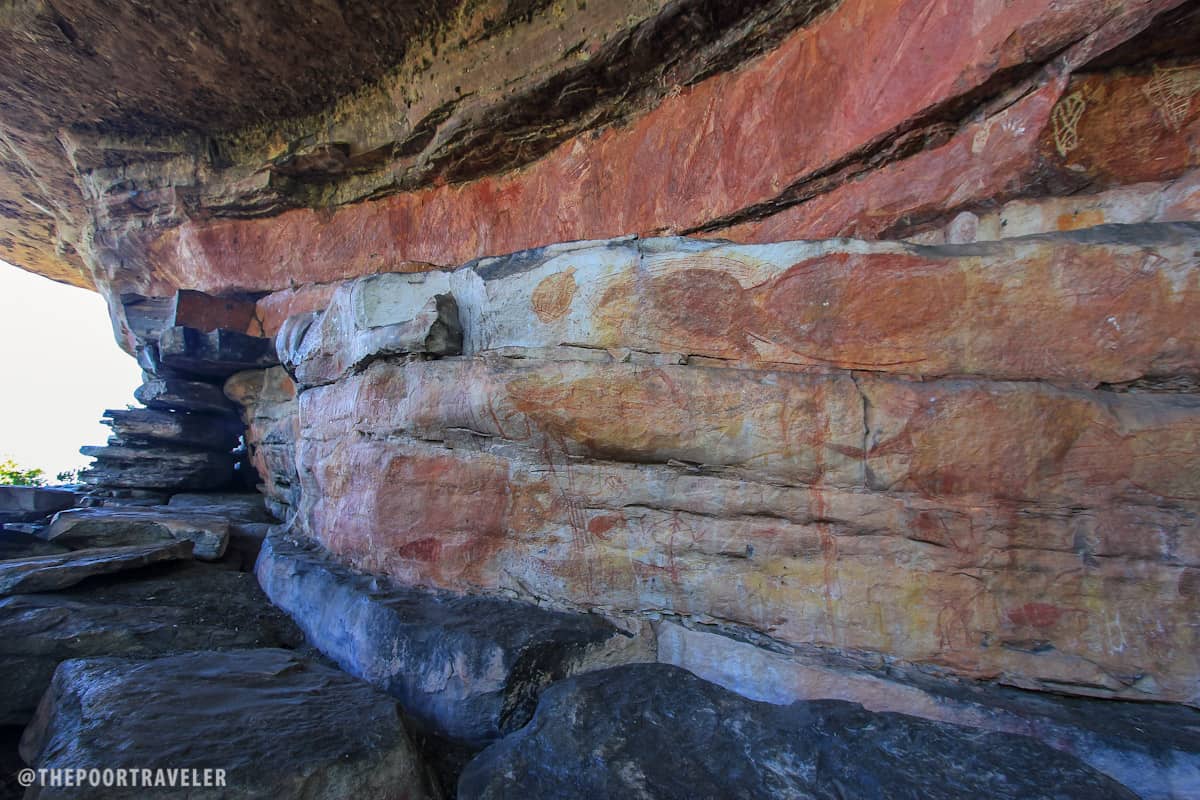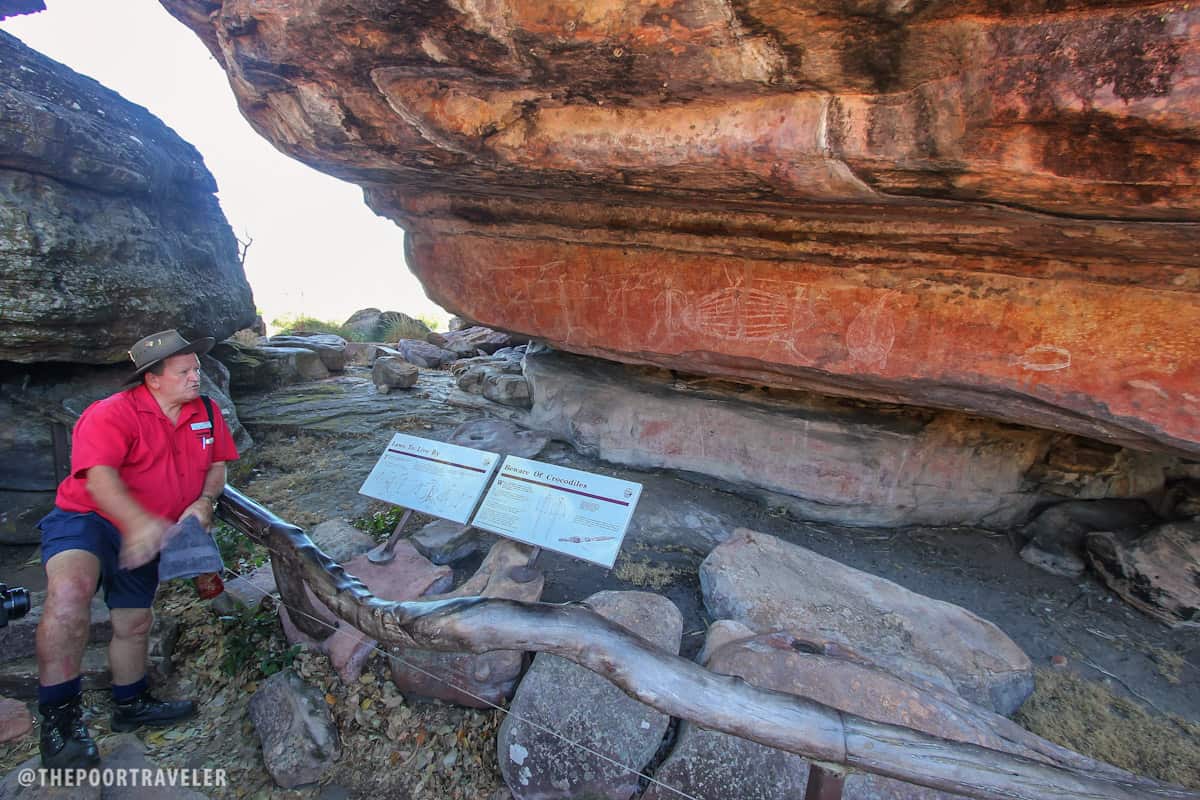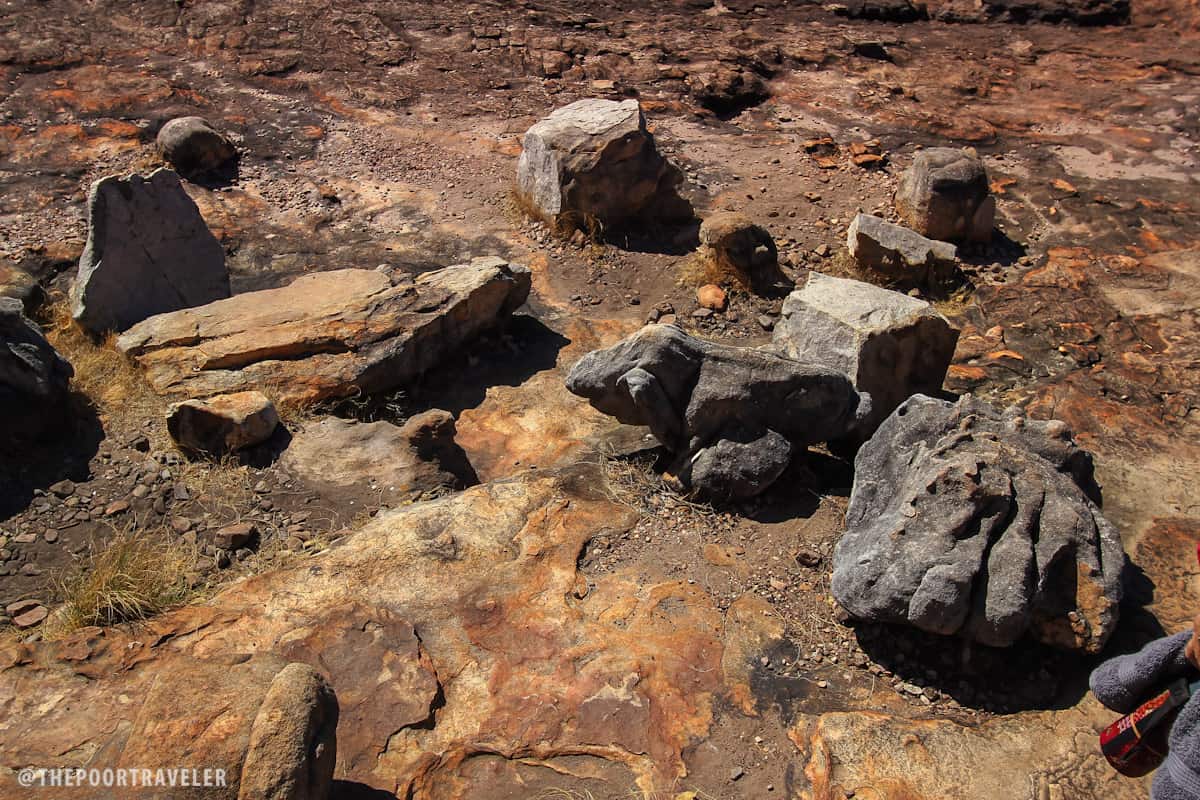 One thing we have failed to see during the tour was the Rainbow Serpent, one of the most revered ancestors of the Creation Time. The Aborigines believe that the Rainbow Serpent lives near the waterways. While it is usually peaceful, it is also powerful enough to punish (kill!) people when it gets disturbed by noises.
Nadab Lookout
Ubirr's glory isn't just about the footprints that prehistoric men left on the rocks. Its sheer natural magnificence is enough for any soul to stop in his tracks. Under the dark green canopy, we squeezed our way in between giant reddish stones and was entertained by the sound of twigs breaking upon each step and the wind softly whistling.
Along the way I spotted spiders and small lizards. Just a couple of minutes later, the rocky ground started to protrude, slowly revealing a view where the savanna meets the grasslands, and the grass gives way to the marshes. The Nadab Lookout allows a panoramic view of the Arnhem Land, the Nadab floodplains in particular.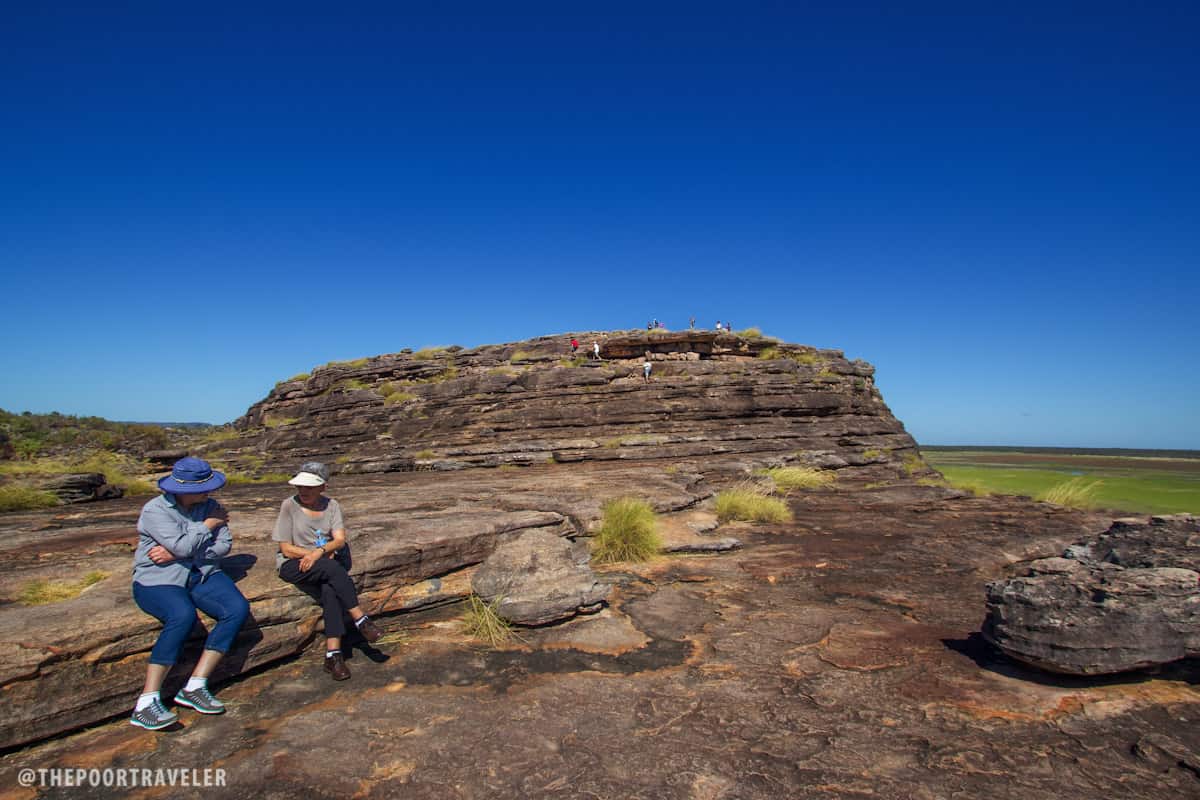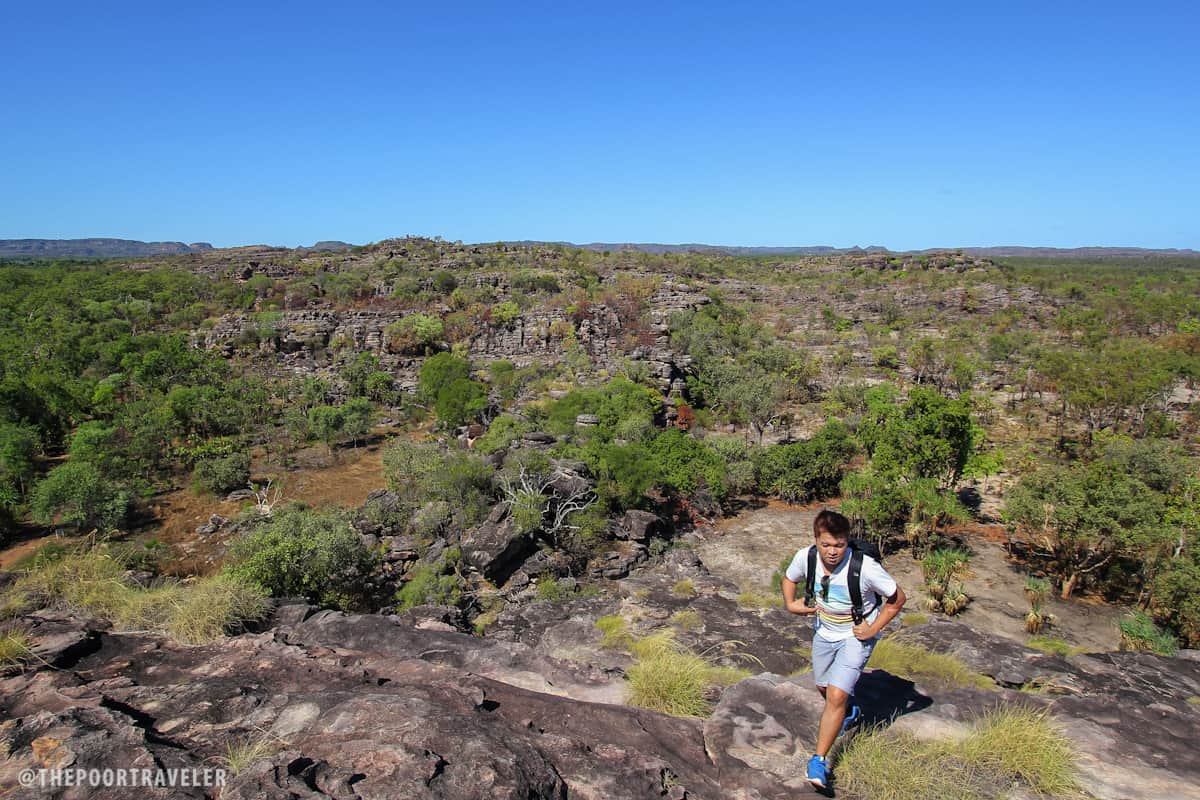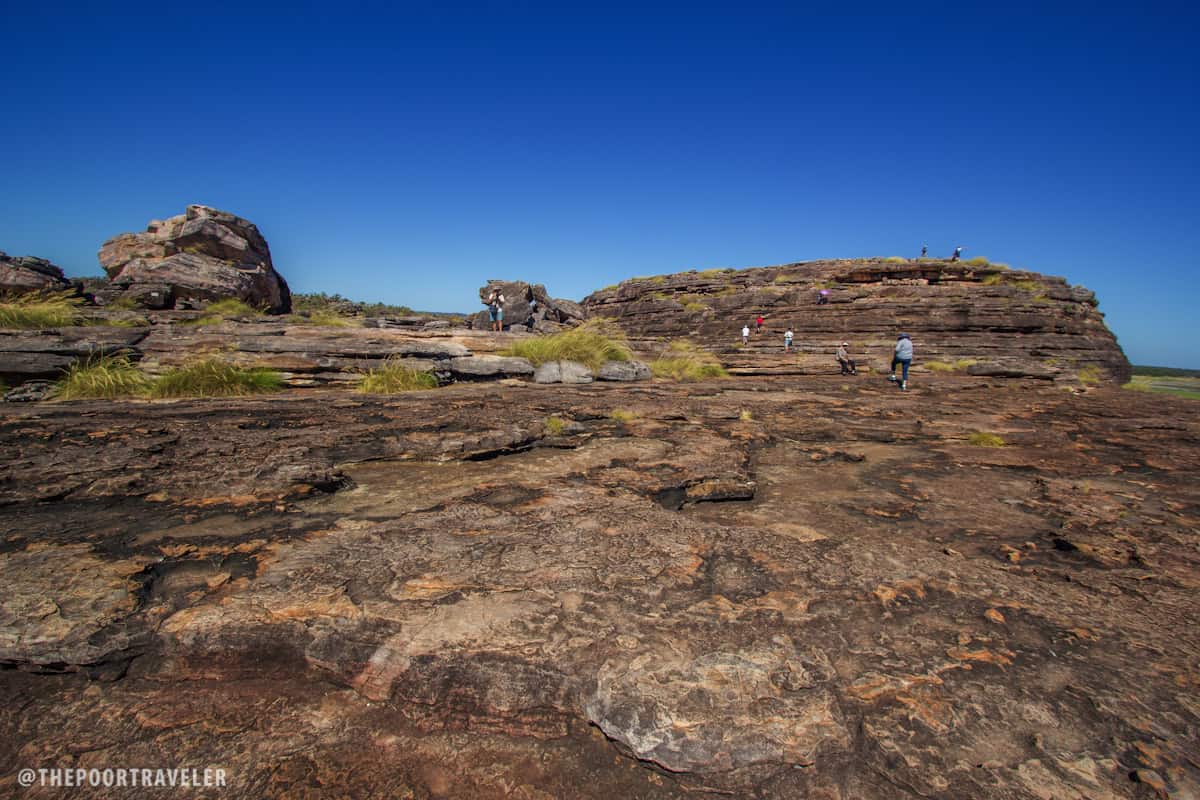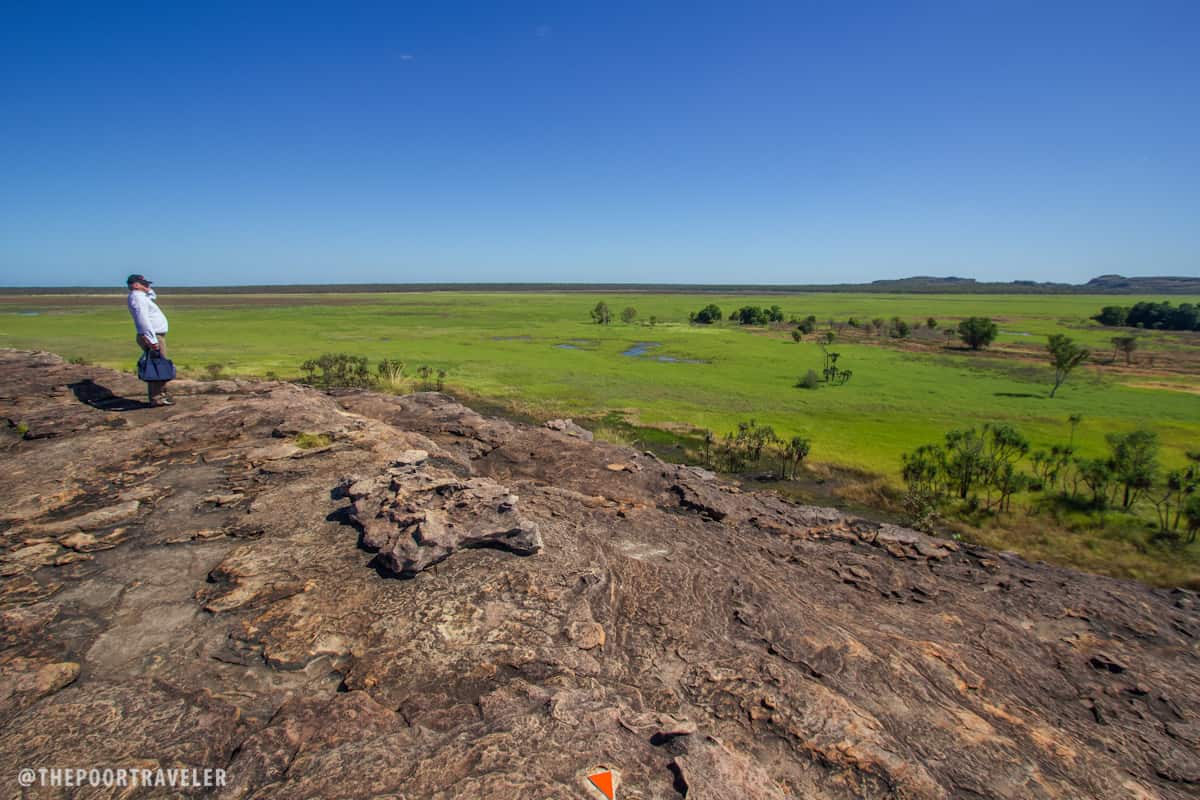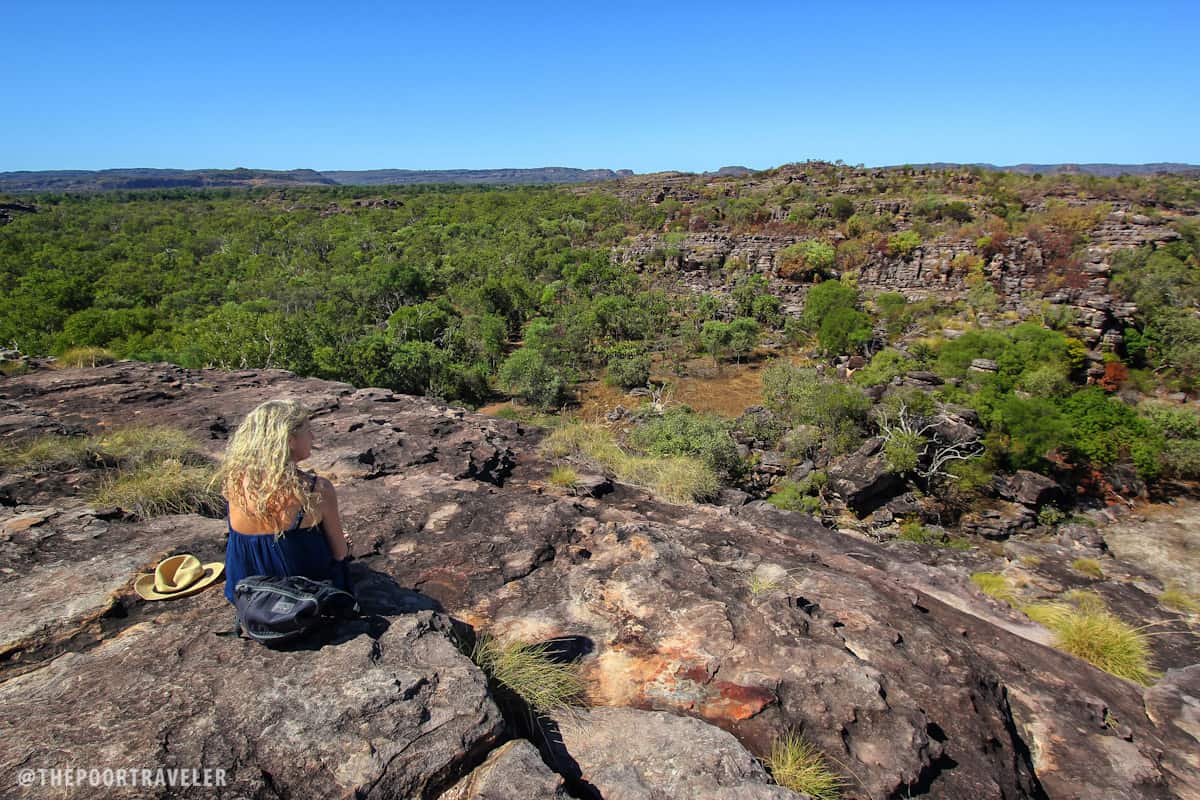 Where to stay: Darwin is the closest major city. Darwin YHA Hostel offers affordable accommodations right at the heart of the city center and with fast internet connection. Day tours are also available.

Check rates and availability here

Where to book tours: I was booked with AAT Kings, a leading tour operator in Australia and New Zealand. Check out their guided tours at: www.aatkings.com.