We arrived in the middle of the night.
Our flight from Sydney landed in Cairns just minutes shy of midnight. A short cab ride later, we found ourselves at the gate of the hostel that would host us for the night. Even before we could find the door bell, a guest ushered us in. "I'm not part of the staff," he said. "Someone will be here in a second."
And in a second, right on cue, someone was there.
"Welcome, welcome," he said, leading us to the reception. Within just a few minutes, he checked us in and explained that he would be orienting us on what to see around the city in the morning. "For now, you should rest."
By then, I already had an idea on what to expect from a YHA Hostel. It was our fourth YHA accommodations here in Australia and our third time to check in outside of the regular working hours. And YHA had never failed us so far. (I had a few experiences with YHA in other countries too, and all of them were pleasant.) But this YHA won Best Hostel in the 2014 Queensland Tourism Awards, which set the bar for me a bit higher.
WHAT'S COVERED IN THIS GUIDE?
Rooms and Rates
We were given a private twin room on the second level. The first thing I noticed was the neon green and blue window curtains, the only thing that gave an island vibe to the otherwise very minimalistic feel of the room. Aside from the curtains, everything came in pairs. There were two desks with two chairs, two side tables, two rubbish bins, and two framed images of Aussie landscapes. The room was tidy and had plenty of room to move around.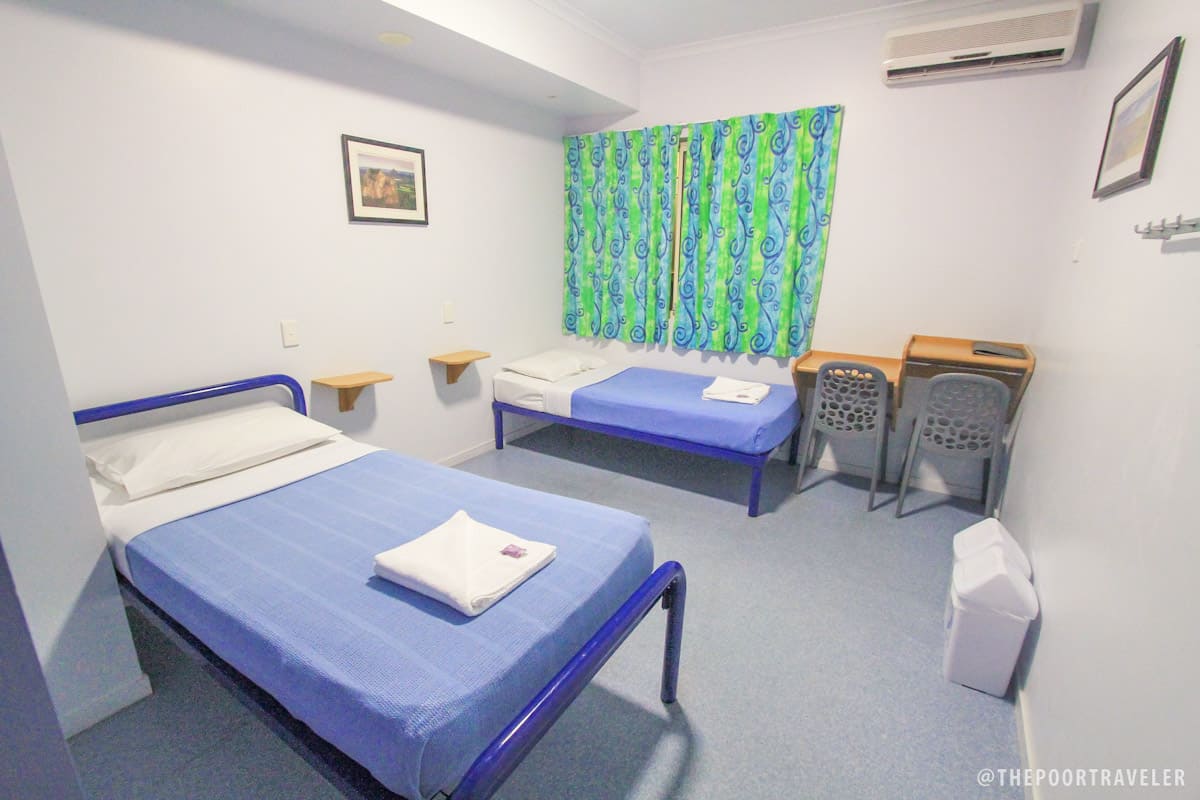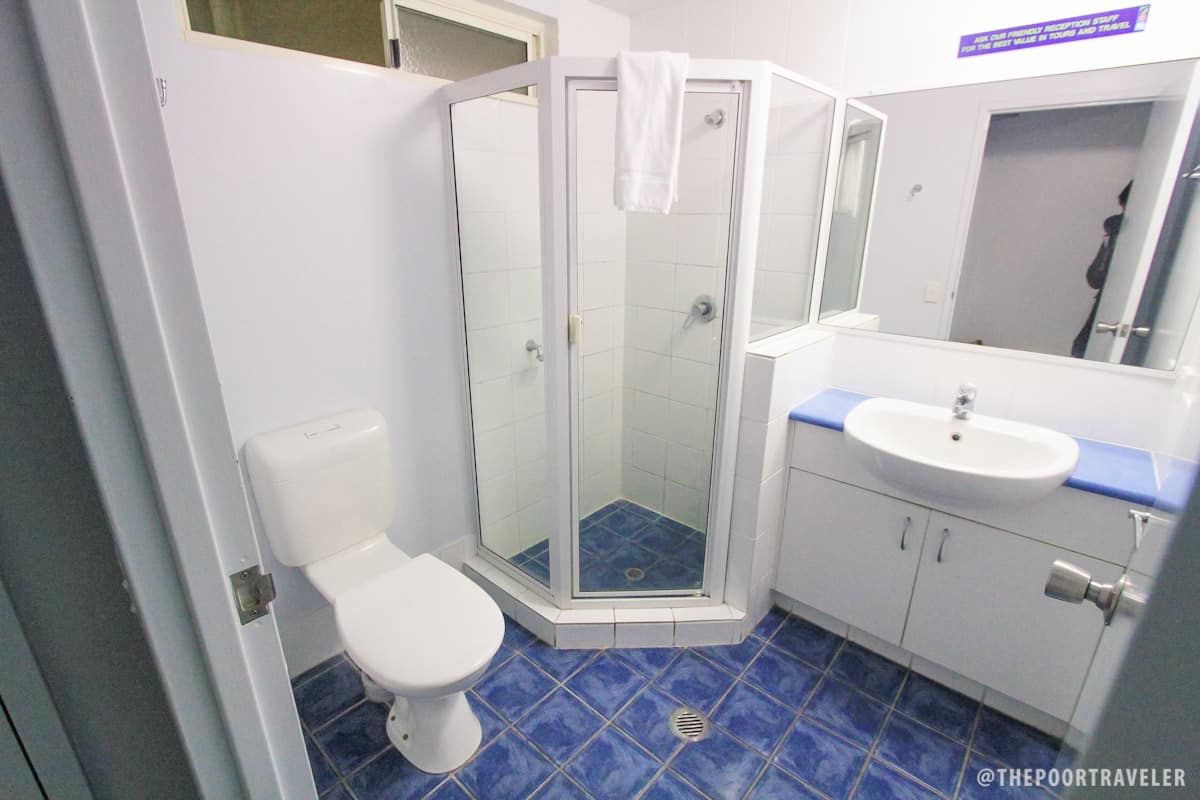 The restroom was also squeaky clean. Of all the YHA hostels I have tried so far, Cairns had the most spacious ensuite restroom, with a glass partition that separates the bath from the toilet.
One thing I like about Cairns YHA is that there are a lot of room options, from dorms (male, female, mixed) to private rooms (double, twin, family). Rooms with ensuite toilet are also available.
Here are the rates as of September 2015: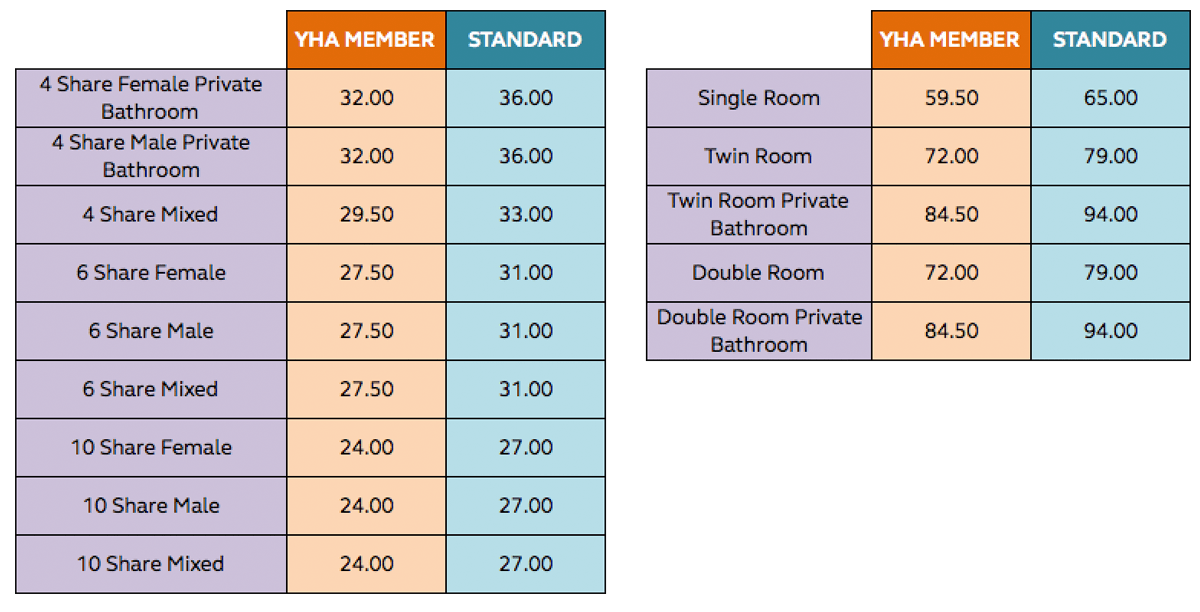 Location
Cairns YHA lies just across the street from Cairns Central Shopping Center, which puts many travel needs within reach of its guests. There are also a lot of cafes and restaurants nearby offering a great variety of cuisines. Steaks and seafood places are common, but there are also a lot of Asian options.
But if you're in Cairns, you're probably going to explore the Great Barrier Reef, which makes the distance between the wharf and your hostel a lot more important. Cairns YHA is not within the vicinity of the port or the esplanade, but they can be reached on foot. They're only a short walk, probably about five blocks away. Not bad.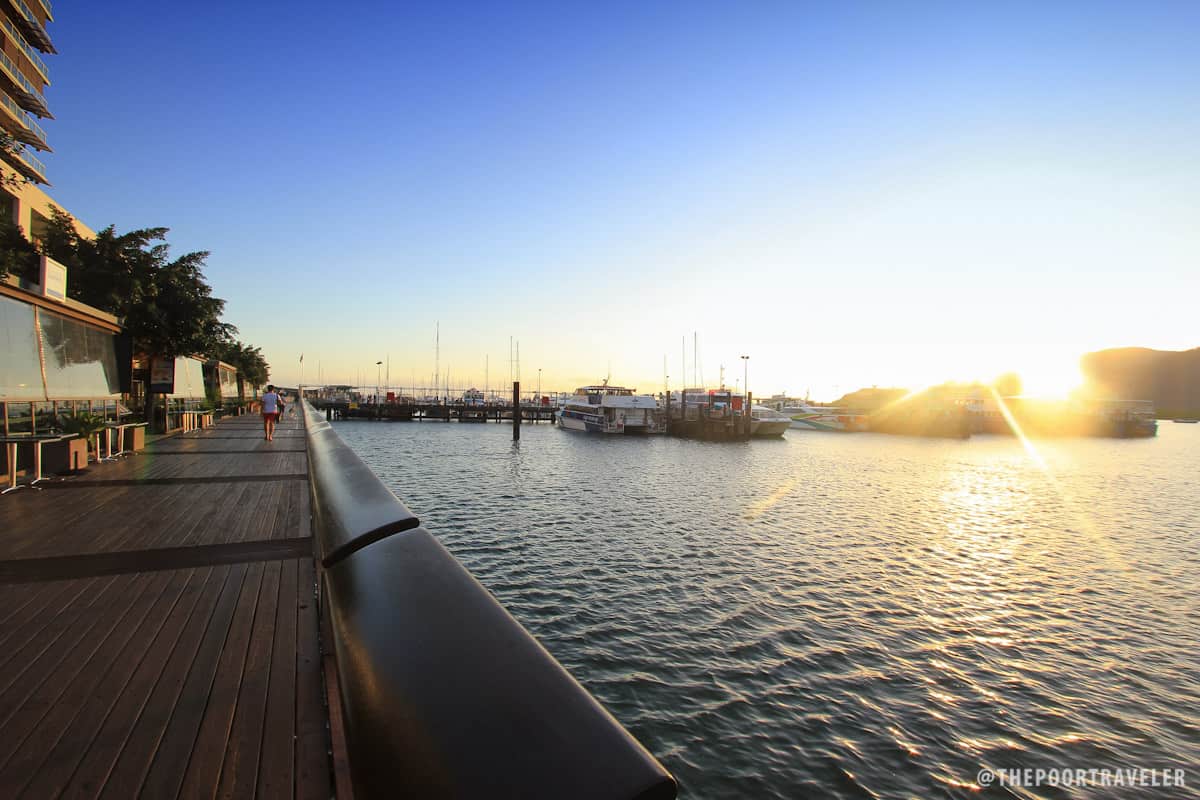 Amenities and Service
Common Areas. Cairns is the first stop on our Oz tour in which we had to do laundry. Fortunately, Cairns YHA is equipped with a number of washing machines and dryers, located just next to the pool, which is surrounded by the common areas. In one corner is a billiard table next to vending machine. In the other are the kitchen and dining areas. There are also areas near the reception where guests could chill or read about what's in store for them in the city.
Wifi. The free wi-fi could reach our room, but I already paid for premium access back in the Northern Territory. Access to the much faster premium wi-fi works from any YHA hostel, which is perfect if you'll be traveling around the country and staying in YHA hostels all throughout the trip. I tried the free wi-fi too. Tolerable, but you could really feel the massive difference between free and premium.
We spent only two nights here because we had to move to Airlie Beach, where we would be staying longer. The staff was helpful and friendly, the rooms were clean, and the location was good enough for our itinerary. Given the short time, these basics were all that mattered to us, and it was a remarkably delightful experience.
Cairns Central YHA Hostel
20-26 McLeod Street, Cairns, 4870 QLD
Email: cairnscentral@yha.com.au
Phone: (+617) 4051 0772

How to get to Cairns Central YHA: If you're booked here at YHA and landing at Cairns Airport (located 7.5km away) some time between 8am and 8pm, you may avail of the FREE airport pick up service. But let the hostel know in advance.

Outside these hours, you may take the hourly shuttle bus (AUD 15-17 per head) or taxi (AUD 25-35).

Disclosure: While this is an honest review, let it be known that YHA invited us to stay at this hostel at no charge so we could experience their services firsthand.