2020 • 7 • 19
It's been four months since the community quarantine was implemented here in Metro Manila. Yep, it's been four long months, but somehow it feels much longer partly because I have not stepped outside of our apartment vicinity this whole time. One of the things I miss about the "old days" aside from travel was the restaurant scene. We would meet up with friends or family and just enjoy great food and excellent service.
These days, of course, we prepare our food most of the time, but there are moments when we crave something beyond our limited culinary powers, especially when there's an occasion. Thankfully hotels and restaurants have been adapting to the new normal, delivering their signature dishes to customers. One of the establishments that recently launched a delivery service is Sheraton Manila Bay.
Sheraton Manila Bay now offers gourmet takeaways. Called "The Culinary Courier," this new service can bring Sheraton's most-loved dishes to your doorstep — from international favorites to local specialties. Whether you're celebrating something, you're craving a particular dish, or you simply want to level up your dining experience at home, here's how to you can avail of this service.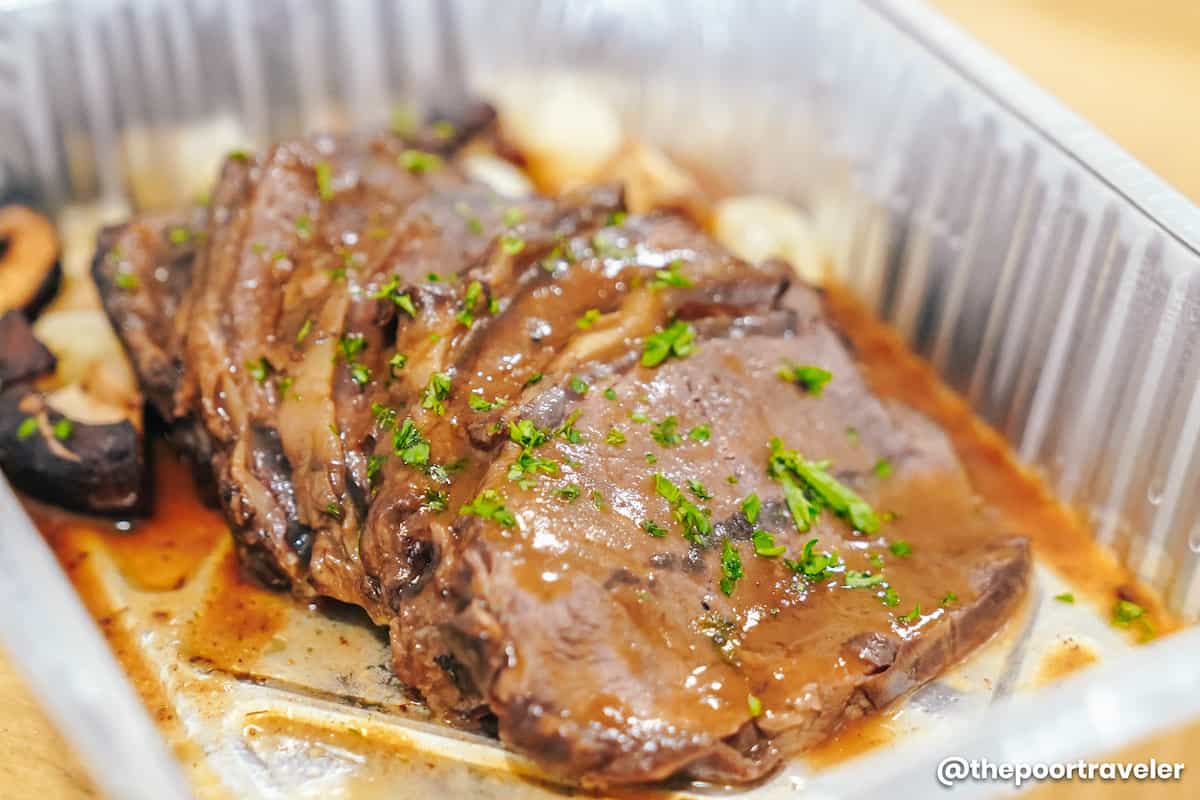 ---
WHAT'S COVERED IN THIS GUIDE?
Delivery Menu
Below is The Culinary Courier's delivery menu. Prices are net. For the detailed description of each dish, check out the full menu here.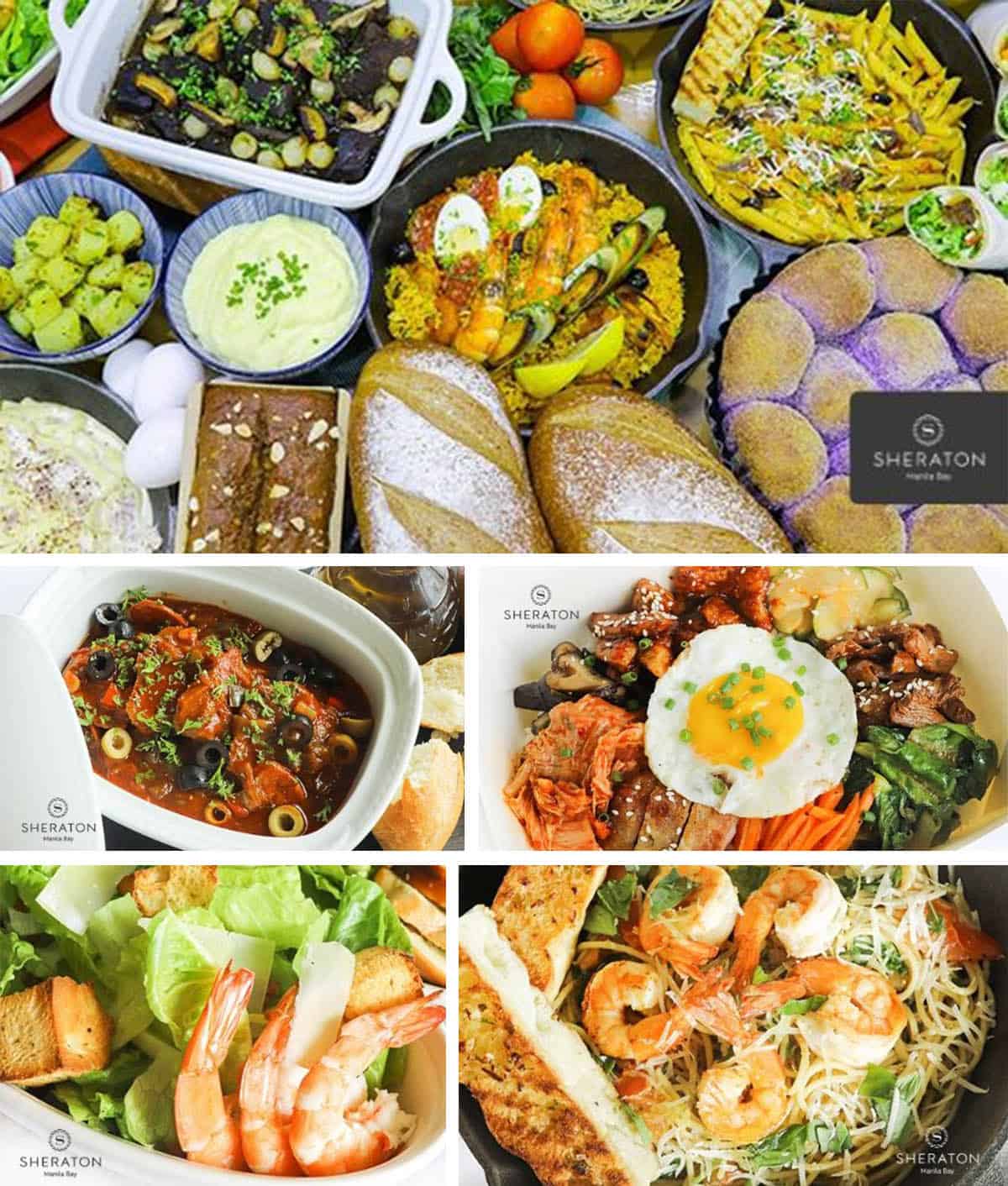 SALADS
Mango kani salad: P200
Vegan aubergine salad: P200
Caesar salad: P300
Caesar by the bay: P350
SANDWICHES
Pulled pork a la Cubano: P250
Beef shawarma: P250
Chicken shawarma: P250
PASTA
Fettucine carbonara: P400
Spaghetti shrimp scampi: P400
Penne puttanesca with blackened chicken: P400
RICE SPECIALTIES
Sheraton gourmet rice box: P380
Seafood paella: P480
HOME COOKED GOODNESS
Pot roast beef: P999
Lengua estofado: P999
Pepper roasted pork loin: P899
Whole Spanish roasted chicken: P899
Pork belly roulade: P899
PASTRIES & CAKES
Signature mango tart: P490
Dark chocolate supreme: small P670, large P1300
Mango cheesecake: large, P1300
Dalgona tiramisu: P380
---
How to Order
You must order in advance through any of the following:
Phone number: +632 5318 0788
Email address: sh.mnlsb.fnb@sheraton.com
Please allow enough lead time:
For salads, pastas, sandwiches and rice dishes: 45 minutes.
For home cooked goodness, bread, pastries and cakes: 1 day.
Operating hours:
Daily, 9am to 6pm
Payment Method:
Cash, credit card, debit card.
Credit card transactions must be pre-paid.
Once payment is confirmed, no refund or cancellation is allowed.
Delivery Method:
You're responsible for booking your courier service (LalaMove, Grab, etc).
But please inform the hotel of the details of your booked service.
Tell the driver to pick it up at the Hotel Main Entrance Canopy Area.
Strictly no mask, no pickup.
Sheraton Manila Bay is located at M. Adriatico cor. Gen. Malvar Streets, Malate, Manila.
For more information, check out their official website and accounts on Facebook, Instagram, and Twitter.
---