Update: El Nido Waterfront Hotel is no longer operational.
2012 • 3 • 10
We stood in the middle of the road, not talking, on our second night in El Nido. All seven of us wanted to try other hostels but we just couldn't find available rooms. We were in front of Garnet Hotel, a towering red-orange building that looked newly-built. We had already talked to the caretaker but she said there was only 1 room available and it could accommodate up to three persons. We were a group of seven.
Just when we were about to walk away, the lady from Garnet Hotel asked us to check its neighboring El Nido Waterfront Hotel. We did. The guy from El Nido Waterfront Hotel said there was one available room that is good for two persons. "But if you're willing, we can provide an extra mattress to accommodate up to four people."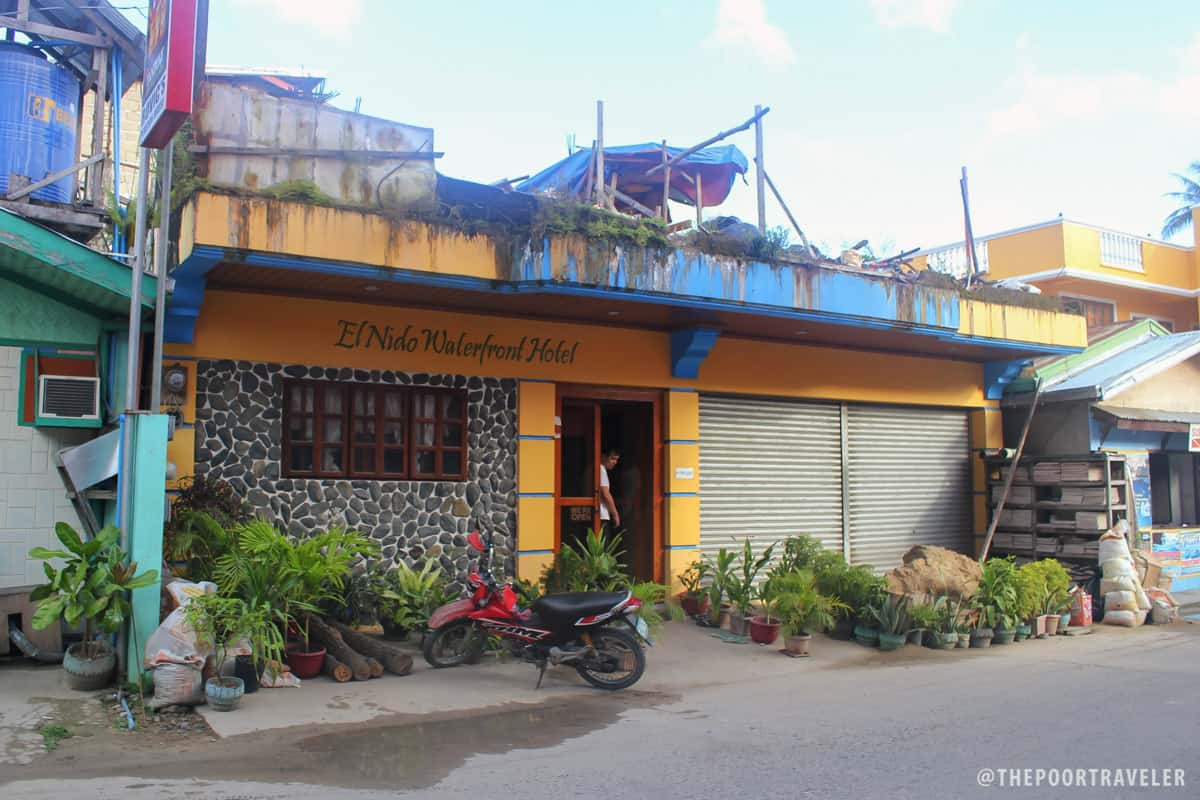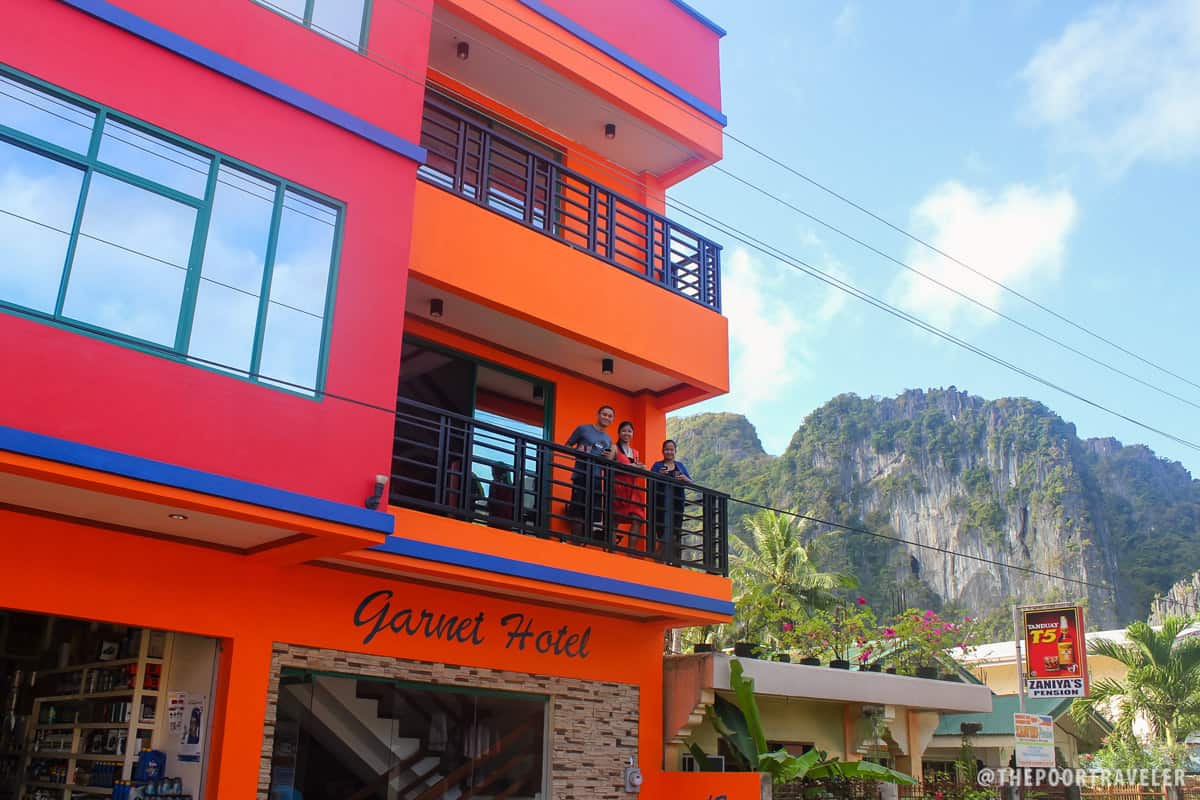 We were sold. The group decided that three of us stay at Garnet and the rest at El Nido Waterfront. I was one of the four to spend the next two nights at El Nido Waterfront Hotel.
WHAT'S COVERED IN THIS GUIDE?
Beachfront and Lobby
There was some sort of construction going in during our stay at El Nido Waterfront Hotel. Some tools and equipment were still stacked in one corner of the lobby and it was the first thing I noticed. They were either building a second floor or they were doing a major renovation. Even so, I couldn't remember any of the time when I complained about the noise. I guess I didn't notice or it didn't bother me.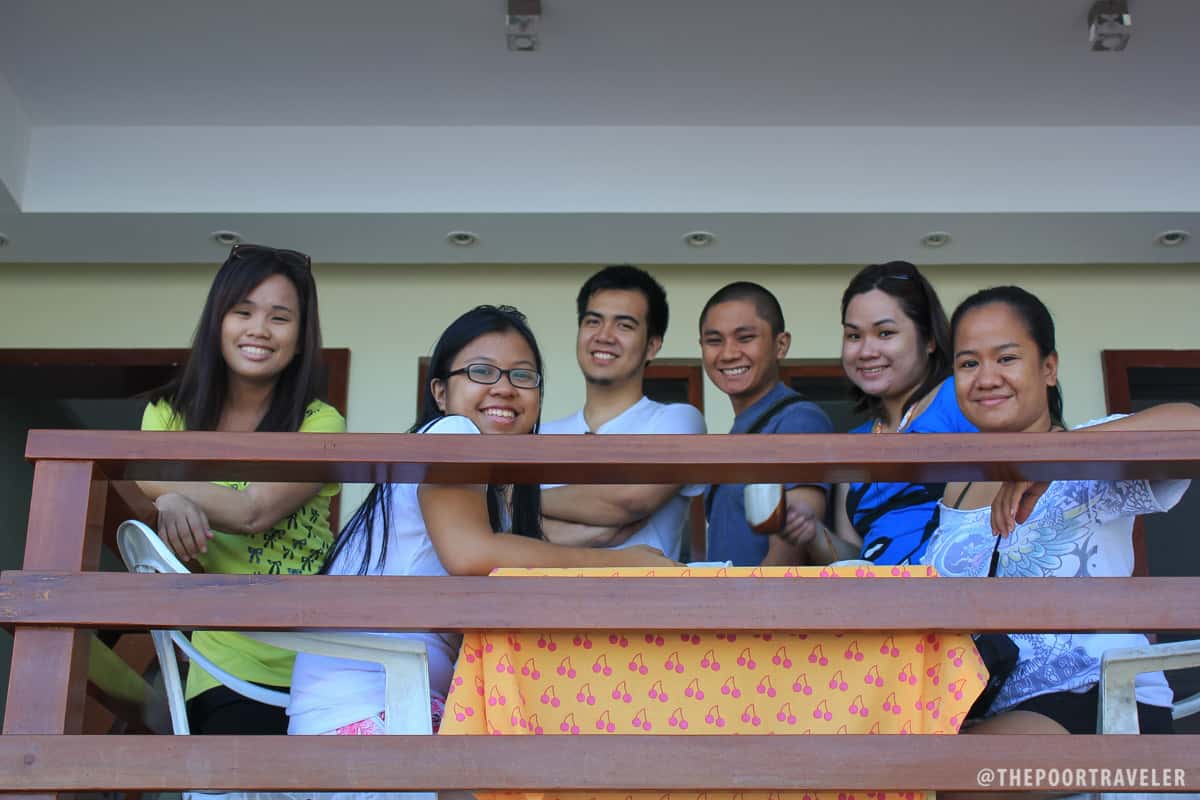 The neighboring bar was louder, actually. There was a band performing at a bar near the hotel on our first night and from the terrace of the hotel, where we usually stayed to relax, we could hear the singer's gorgeous voice. In fact, that night, we tried to find where the music was coming from and before we knew it, we were drinking at a bar.
By the way, the terrace that I mentioned was just by the beach. It was a nice place to watch the waves from and just enjoy the view. El Nido Waterfront Hotel, like most hostels in El Nido, offers unlimited coffee.
Room and Rates
The only available room at the time was one of the closest to the road entrance. It was a standard room with a twin bed and a bathroom. Other than a sink and a closet, there's really nothing else, which was still fine with me. Because there would be four of us sharing the room, we were given a mattress (not a bed), which we positioned on the floor, beside the bed. The room was clean so everything was fine. One thing I noticed, though, is that the beddings and the blanket kind of smelled old. You know what I mean? That smell of fabric when stored too long inside a closet?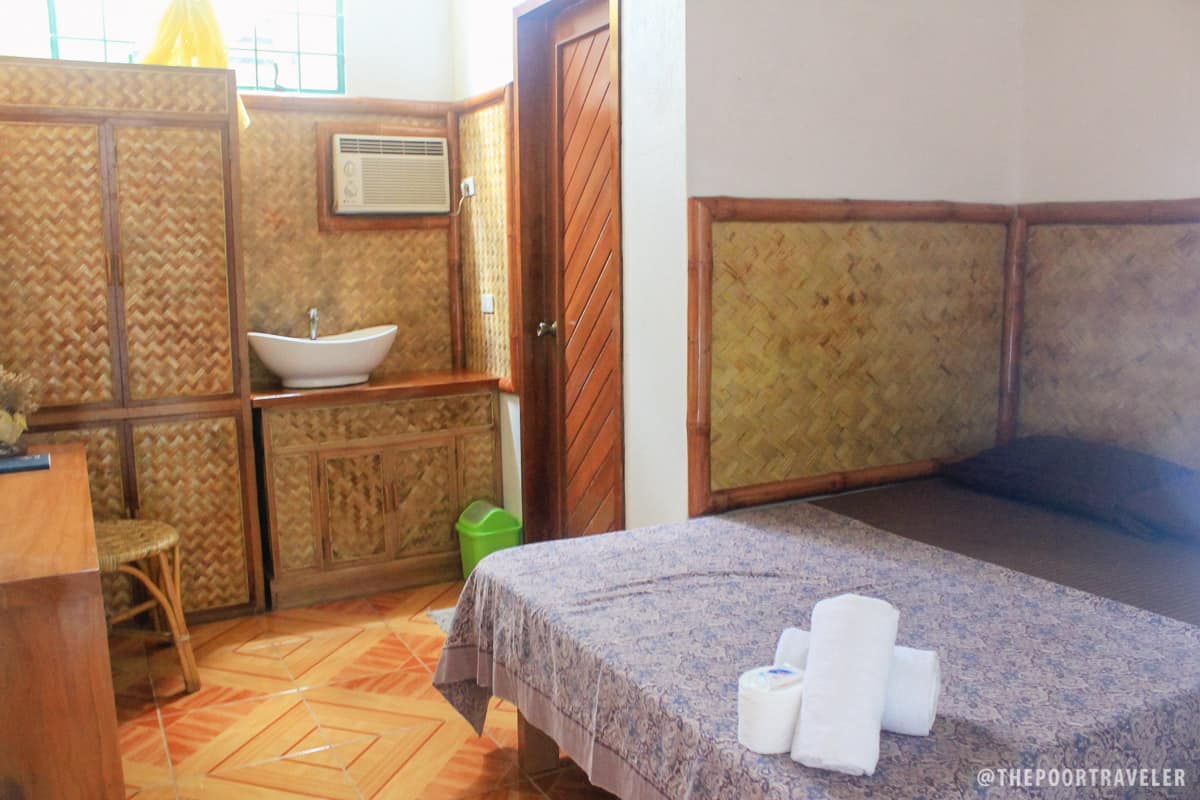 The room we got had no view or window or anything. I think they have rooms that offer a good view of Bacuit Bay but the price is more than double the standard room's.
The room was PhP 2000 per night when we stayed there. Since we were four people sharing the room, we only paid P500 each per night. We booked the room for 2 nights. That means each of us paid P1000 for the whole stay.
Staff and Service
The best thing about El Nido Waterfront Hotel was the service. The staff was incredibly helpful and accommodating. The fact that they allowed all four of us to share a room that was good for only two people says so much about them. We had a problem with the bathroom (which was completely our fault) and they were quick in fixing it with a smile.
…
Overall, I enjoyed my stay at El Nido Waterfront Hotel. A lot of tourists might get irked by the construction going on if they stayed during the same period. But I guess I'm one of those travelers who have learned not to care about that since I was always out exploring anyway. The staff was helpful and very friendly.
---
More Budget Hotels and Resorts in El Nido
As scored by Agoda customers.